This website is made possible by readers. I may earn a small commission when you buy through the links in this article at no extra cost to you. Learn more.
Details
Overview
In this day and age where there are an increasing number of brands that market their products as "made for travelers". These brands claim to have the magic formula to make your travel perfect like those Instagram photos you get envious about.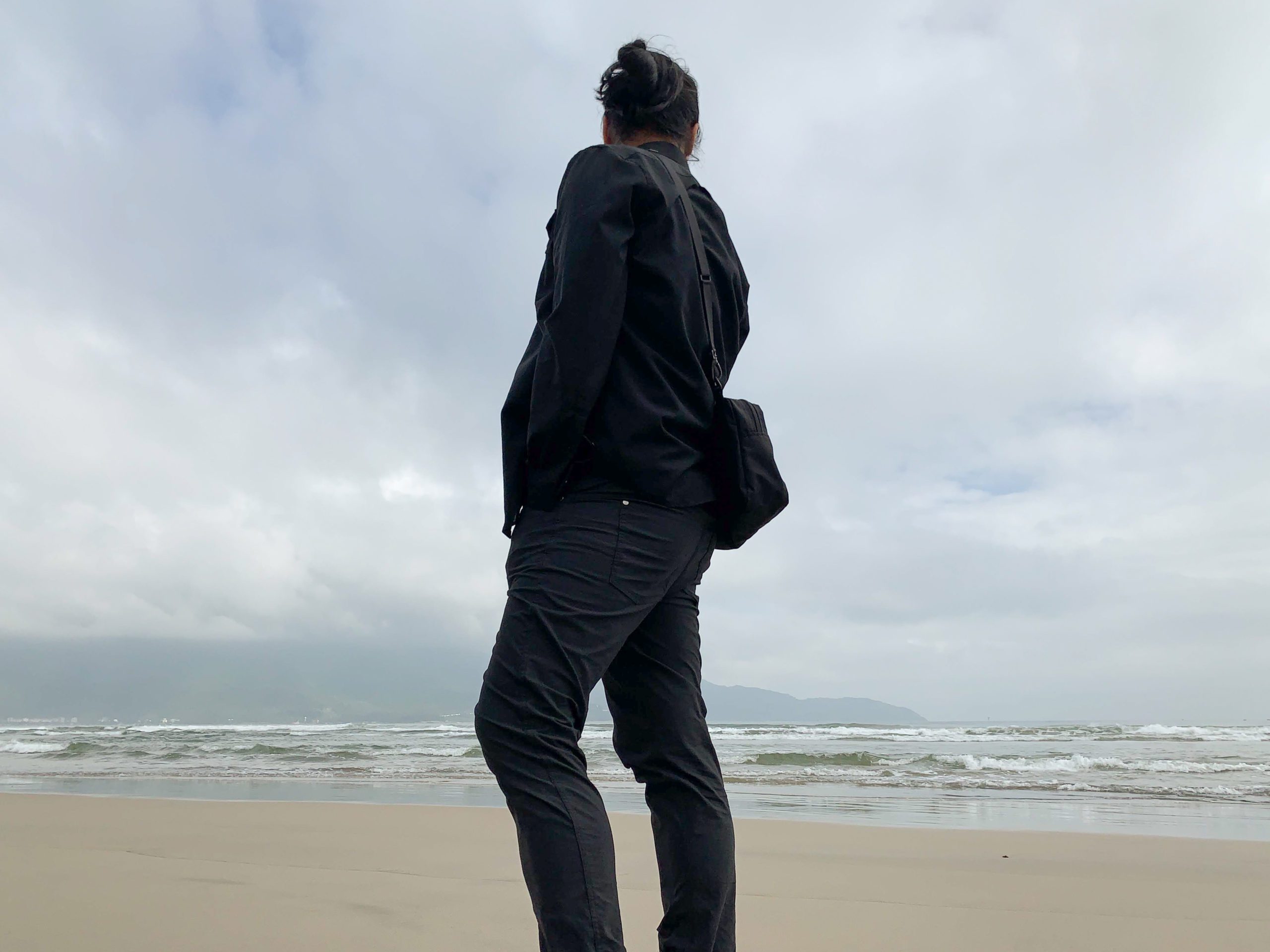 But, what makes a shirt a travel shirt? It comes down to a few factors for me
Comfort
Self-explanatory. In a situation where there are already so many uncertainties, you want to be as comfortable as you can to solve problems that come your way.
Versatility
You want to pack as little as you can, so having a shirt that looks good and works well for a variety of situations and temperatures will let you do just that.
Packability
You have to put the shirt in your bag, so no matter how spacious your 40-liter onebag might be, the lighter and more foldable it is, the better.
High-Performance
This means you want a material that's moisture-wicking, quick-drying, odor-resistant and anti-bacterial. This usually means the use of merino wool, a material that I wrote extensively on.
Since Libertad has the balls to call their shirts travel shirts, I'll be judging them based on the above criteria.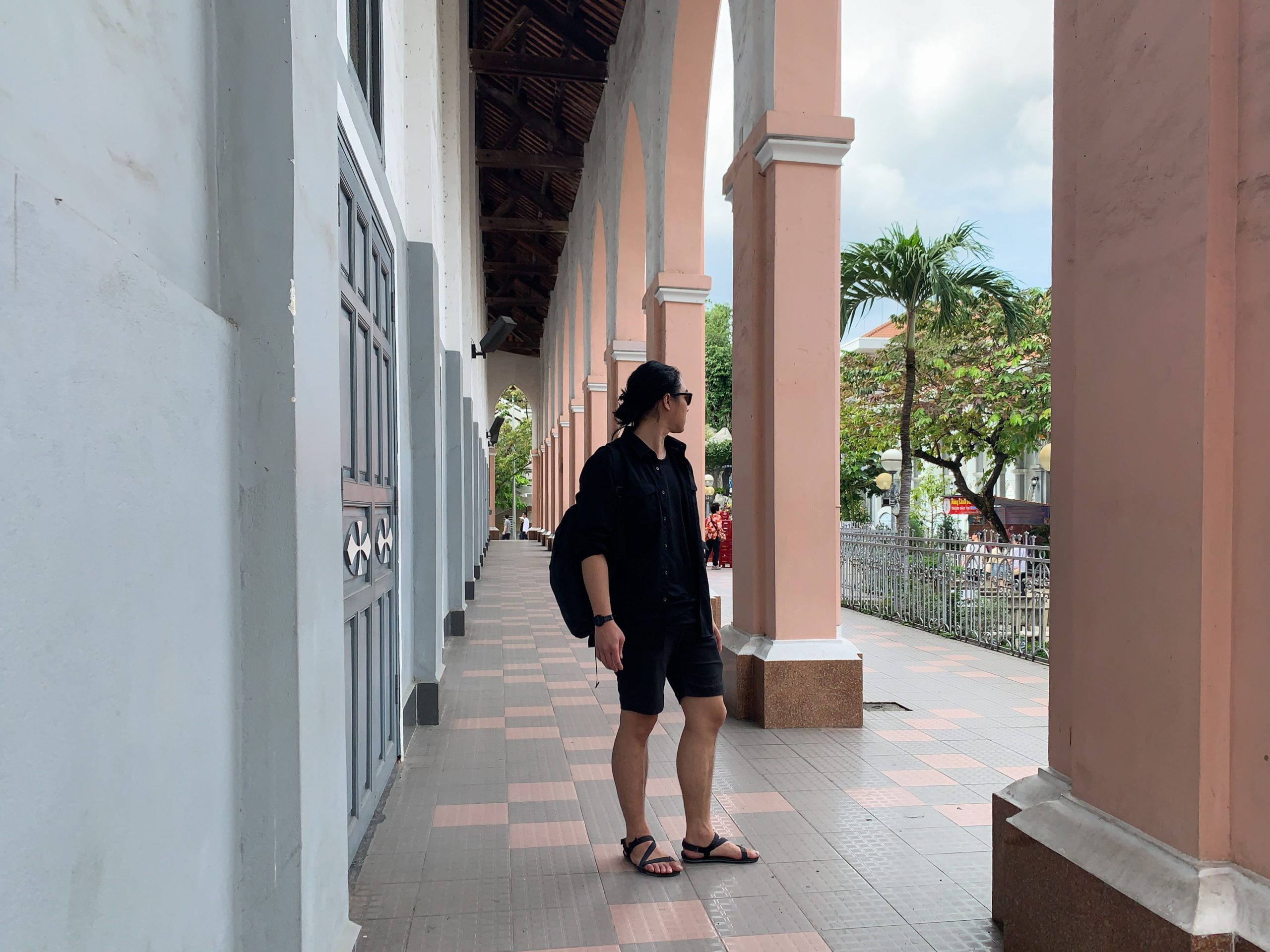 Style
For colors, you have all the classic shirt color choices available, which are grey, navy, blue, and black. As with everything I wear, black is the color of choice for this article. I have both the double chest pocket version and the no pocket version.
As expected from travel shirts, like in the case of Wool&Prince Shirt or Outlier S140 Shirts, these shirts are of a very standard design. To me, for a travel shirt, the more ordinary it looks the better.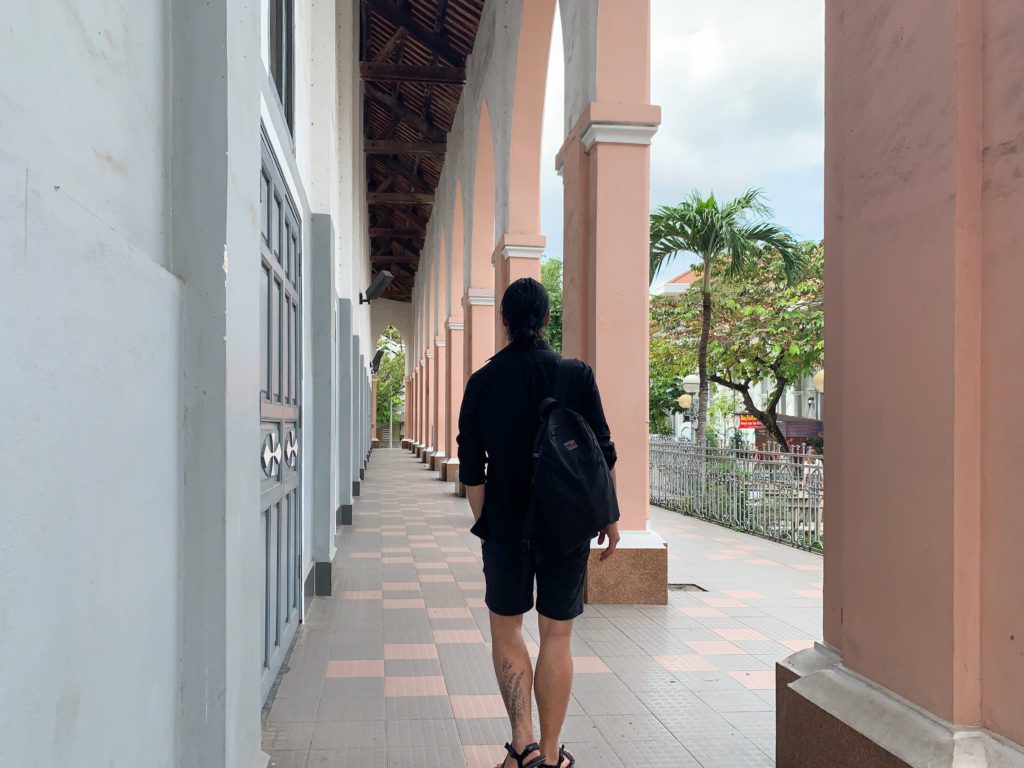 With so many unknowns during a trip, you want to be attracting as little attention to yourself as possible. Obviously, the shirts have absolutely no exterior branding or patterns, as should all shirts. The buttons on this shirt, however, have a sheen to them. I would have personally preferred matte buttons, but it isn't that big a deal given they attract almost no attention since they are the same color.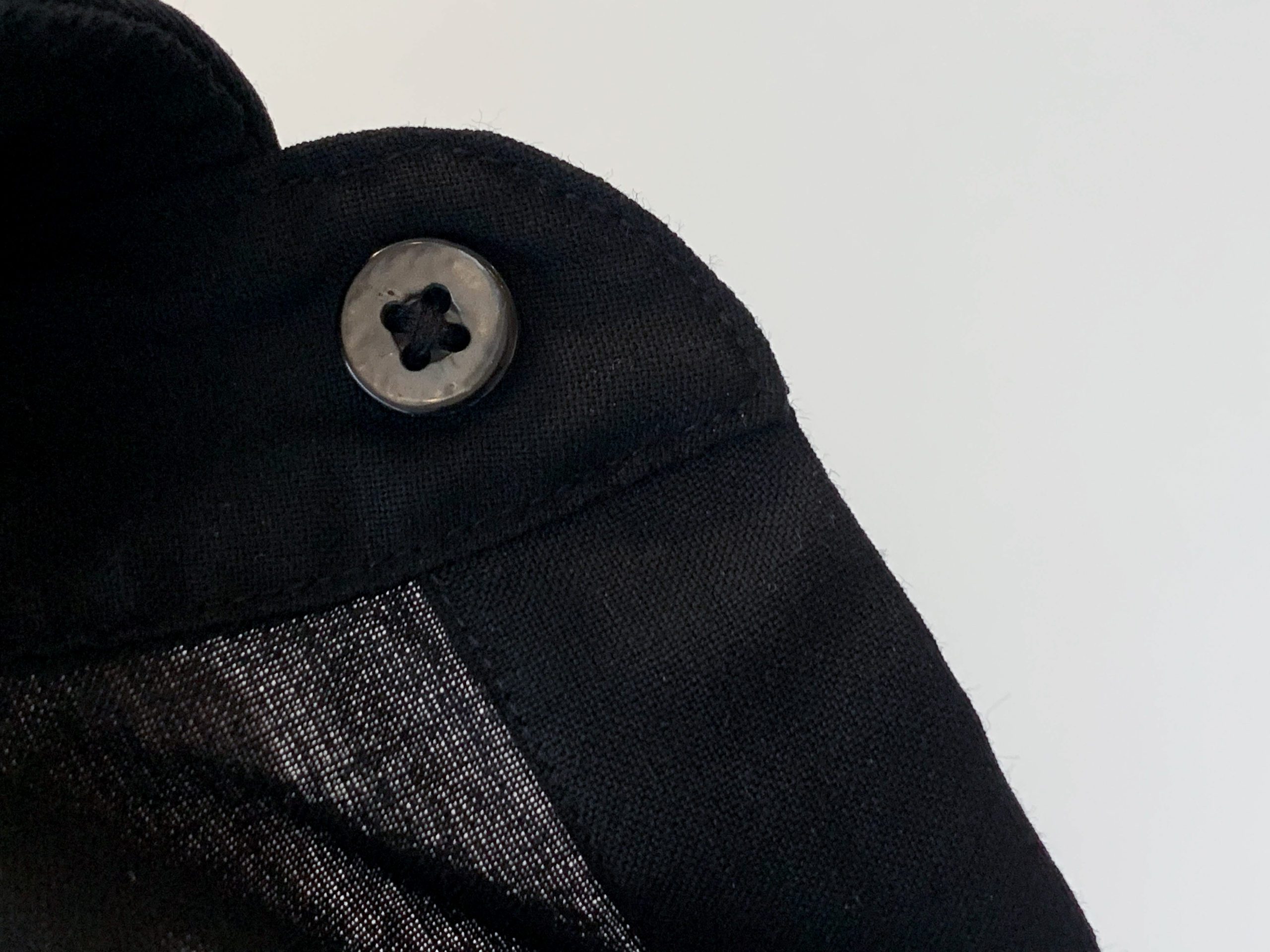 Because of the lighter fabric weight, the shirt is more dress shirt-like compared to other travel shirts out there. The double chest pocket version, with flaps that can be buttons to secure the pocket's contents, looks a little more casual than the no pocket one.
The shirt comes in a modern and classic version. Some brands, like with the Wool&Prince Shirt would refer to the "modern" as slim-fit and the "classic" as regular. A
At 198lbs and 6ft, I got the size large. I got the modern fit for the double chest pocket version and slim for the no pocket version.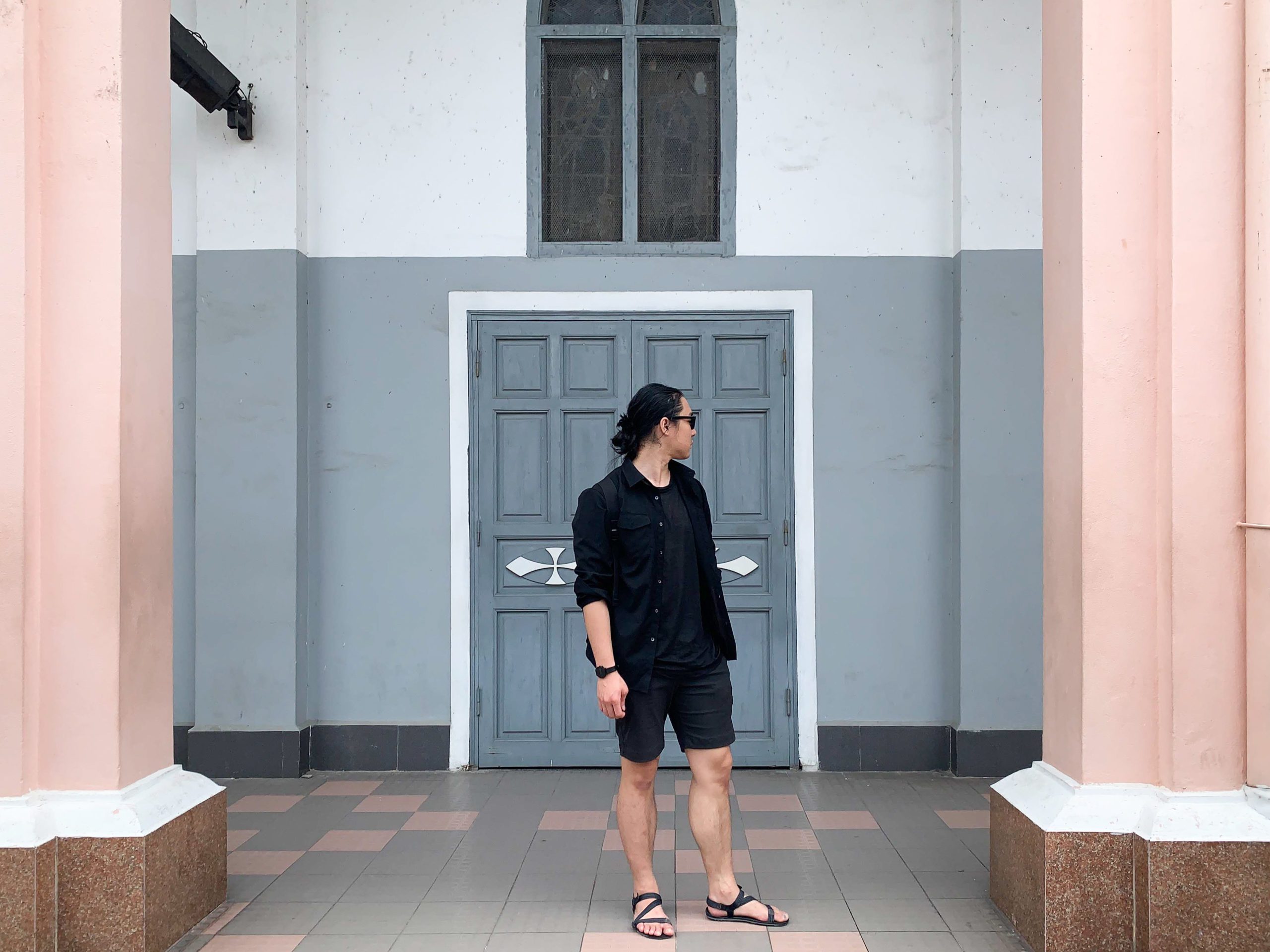 While both fit me as expected, I preferred the classic fit since I was mainly using it as an overshirt and prefer my layers to be a little baggier. As an overshirt, I mostly leave them unbuttoned for a nonchalant look, so even the slim-fit was fine.
But no one likes ads, so I got rid of them. If my articles helped you, I ask for your support so I can continue to provide unbiased reviews and recommendations. Every cent donated through Patreon will go into improving the quality of this site.
Material
These shirts are also "travel-first" as opposed to some brands that are lifestyle shirt but also works for travel. The travel-first direction is supported mainly by the choice of fabric weight and micron count.
These travel shirts use a 130 gsm, 100% 18-micron merino wool. Micron refers to the thickness of each individual yarns. Generally, the lower the number is, the softer and more comfortable it is. I wrote an entire article on merino wool if you care to read.
But since these are travel first shirts, the micron count selected is specifically so that it would have an adequate amount of wrinkle resistance so that you can wear them after a wash. Any lower, according to Libertad, the wrinkle resistance was noticeably worst.
While you get wrinkle resistance with a higher micron count, there is a reason why many other brands market with a lower micron count. Apart from the loss of comfort, you'll get an itch that comes with merino wool clothing. I've found that at 17-microns and above, you'll run the risk of getting that dreaded merino wool itch, depending on how sensitive your skin is.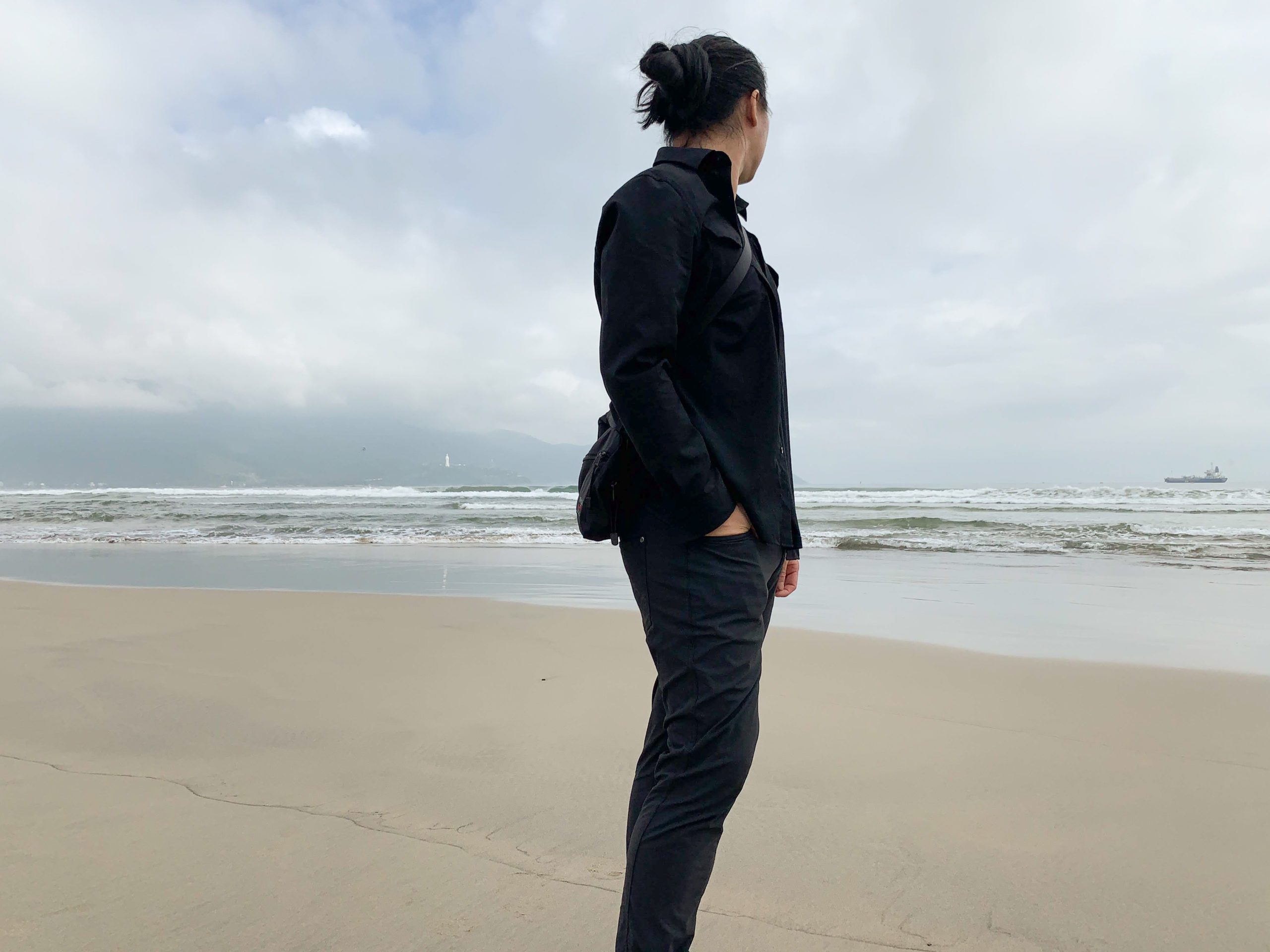 Sure enough, at 18-microns, there is that slight itch that comes with Libertad shirts if you wear it for me personally. I've been using this shirt exclusively as an overshirt because of this.
Although, I'm not too fuss about the itch since I rarely come across merino wool shirts that don't itch at all, the Outlier AMB Button Up being one of the few exceptions.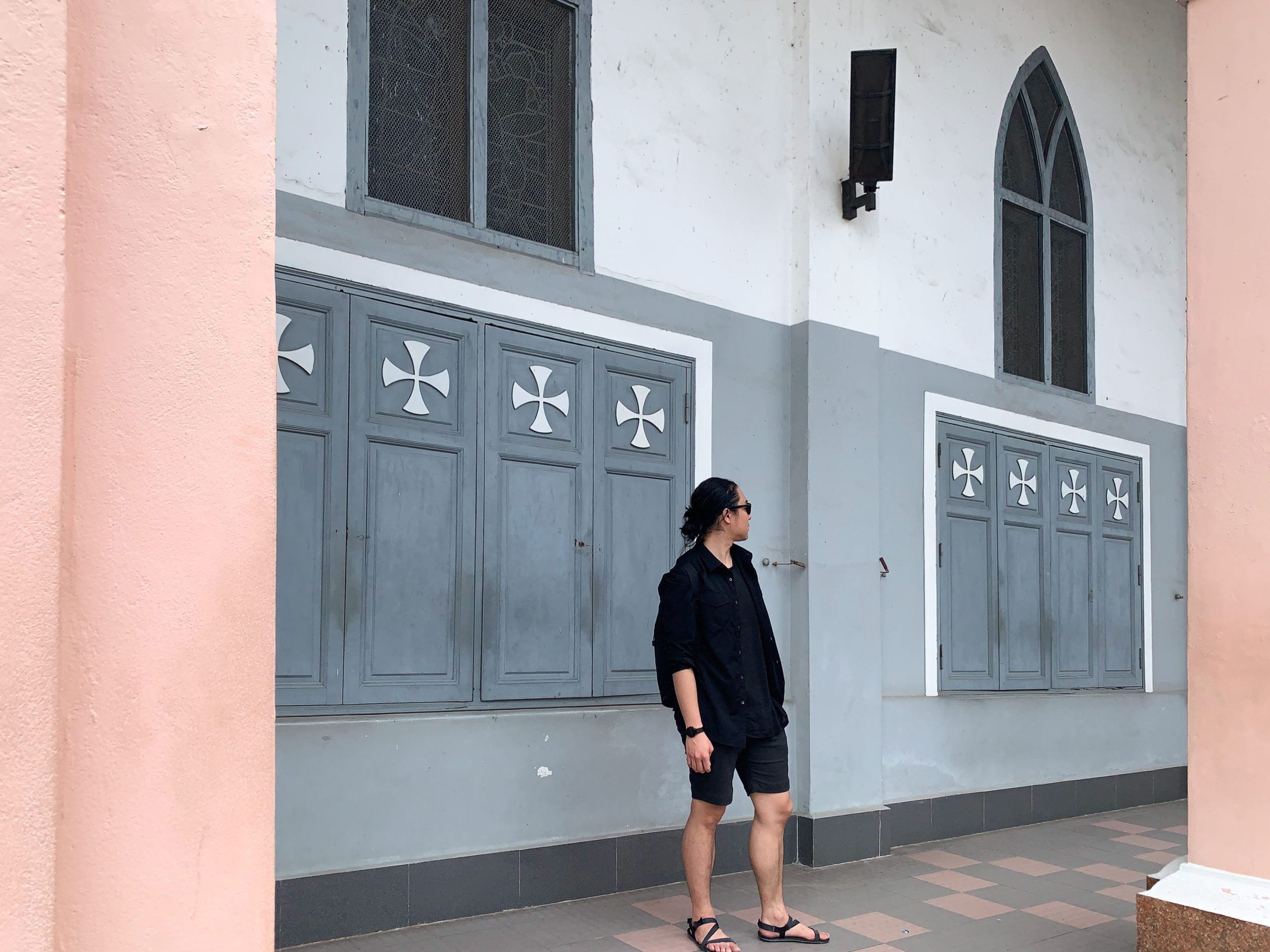 You also want to know that the "itch" from merino wool is dependent on each individual. What itches for me, might not itch for you. One can have a higher threshold due to the sensitivity to fabric.
According to Libertad, after selling thousands of shirts, there were only ever 3 returns for the itch which is far below 1%. However, there could be some customers that might feel a slight itch, but not enough to warrant a return, which was my experience with my WoolX Endurance Tee.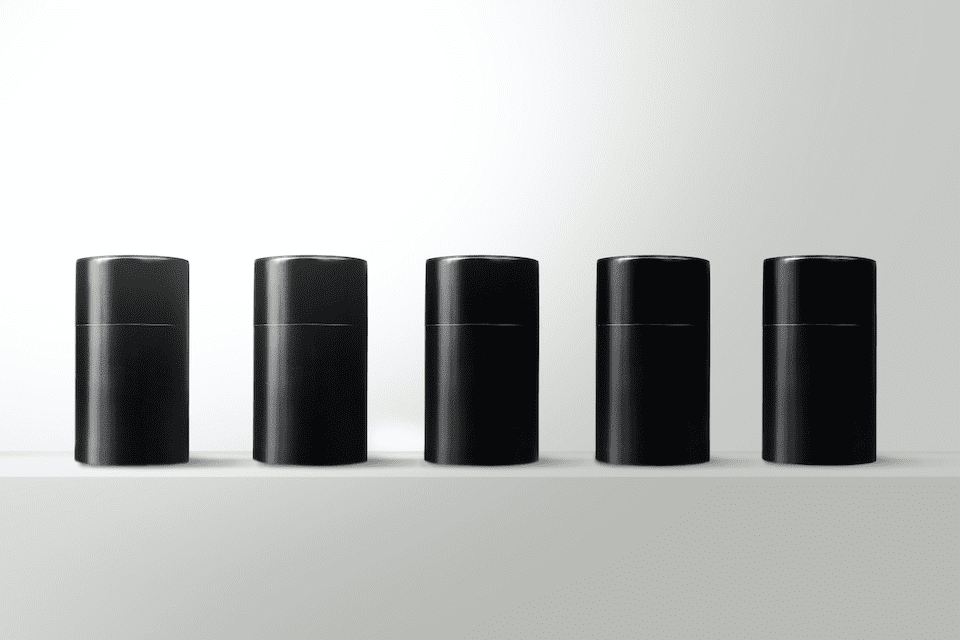 I found a 100 year old company that would create these heirloom quality canisters for me. They are handmade and will keep your tea leaves, coffee beans or anything that you need dry for years to come.
or read review
I guess the best way to determine this is to compare it with other merino wool clothing you have at the same micron count.
At 130 gsm, this is a very light shirt, meant for hotter climates. As a comparison, the Wool&Prince Shirt is at 170 gsm and I wouldn't take that with me to Danang. The shirt is so light, in fact, it looks like a mesh fabric when held up to the light. Luckily, you wouldn't be able to see through it to see any skin.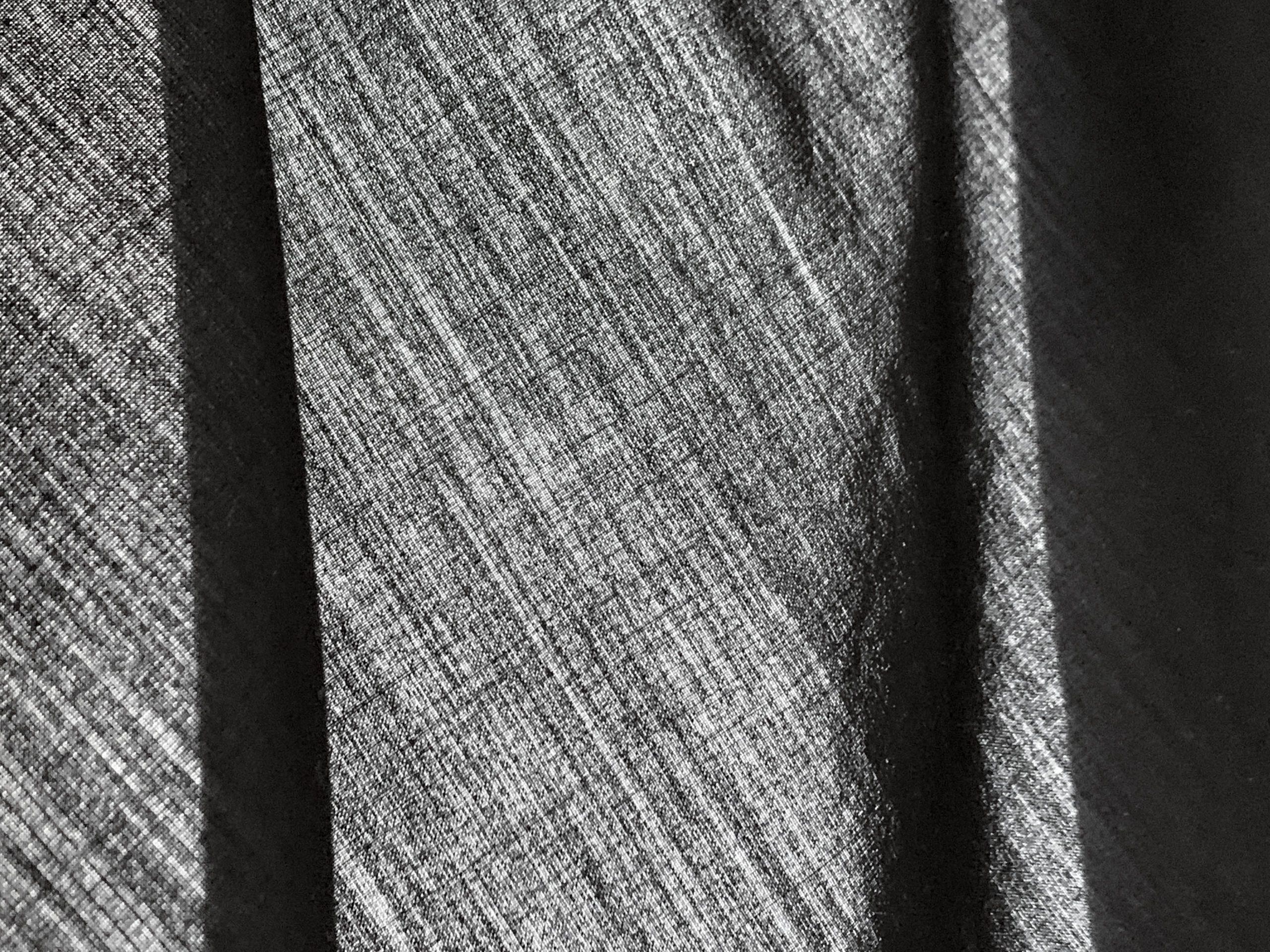 The texture of the fabric is smooth but not as smooth as a dress shirt. It has a slight barely-noticeable texture that I like in travel shirts, as they express a little ruggedness and gives character.
Usage
As mentioned, I've been using it exclusively as an overshirt on my trip to Danang, Vietnam. Even though Danang is a tropical country, it does get chilly in the mornings and evenings, so the shirt does provide some protection against the wind.
I'm also GrabBiking as my main form of transport, and having the overshirt helps keep the fumes from away from my skin (which is why you also need the Airinum mask if you want to keep your complexion untarred).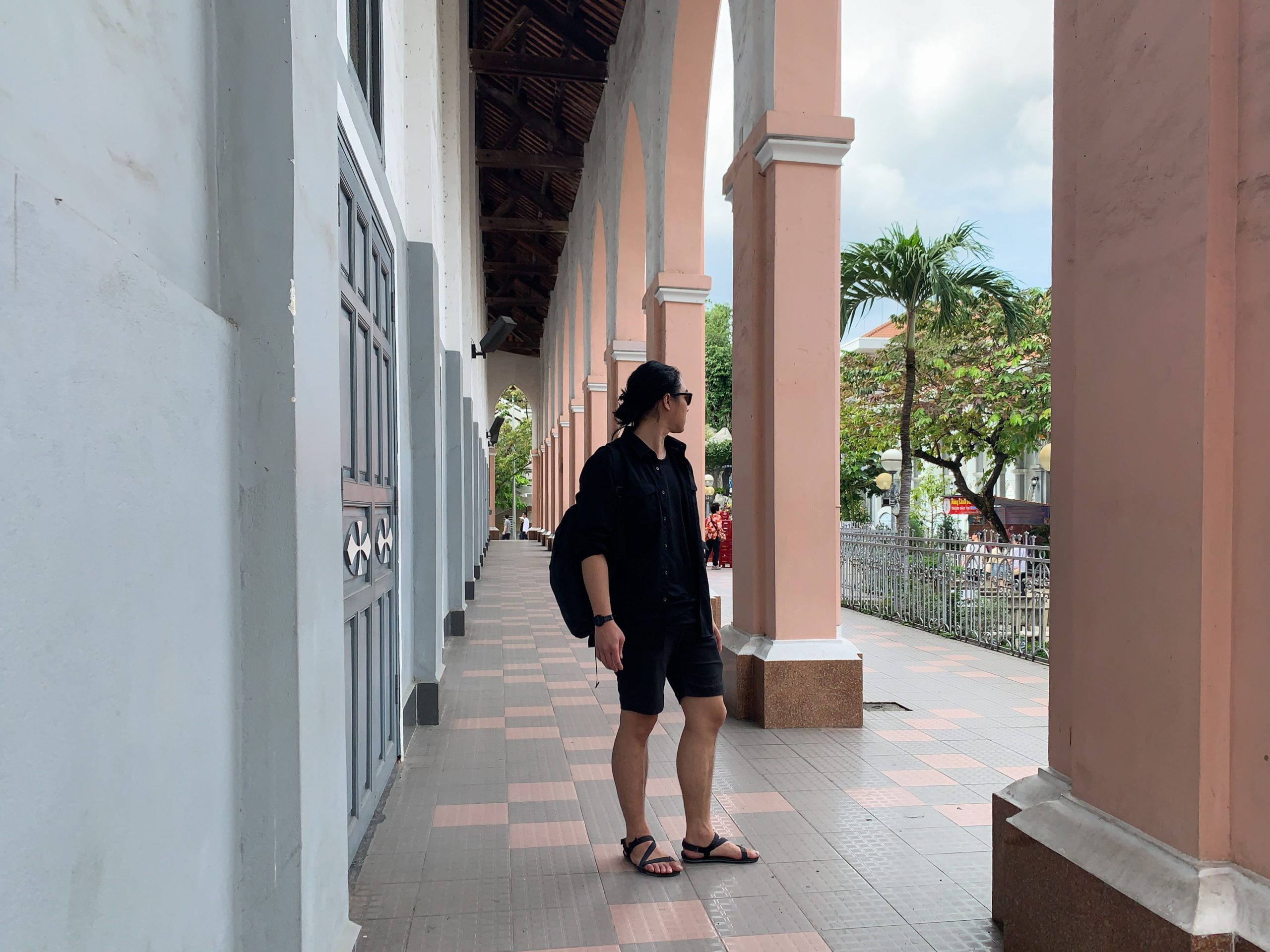 I prefer the pocketed version of the shirt, as I normally put my Master & Dynamic MW07 Plus in the chest pocket.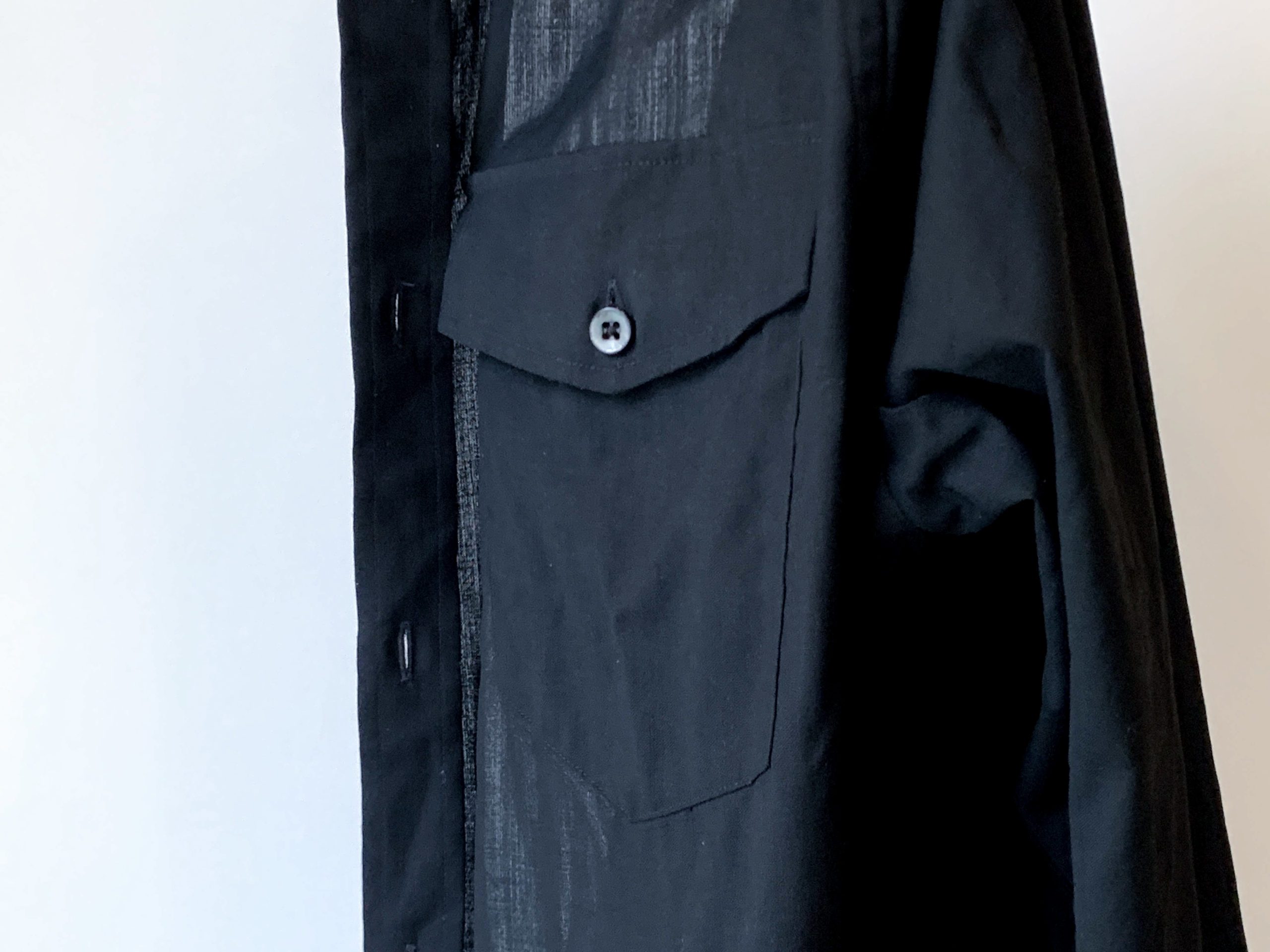 There are also two hidden interior pockets behind the chest pockets, perfect for my TOM BIHN Nik's Minimalist Wallet.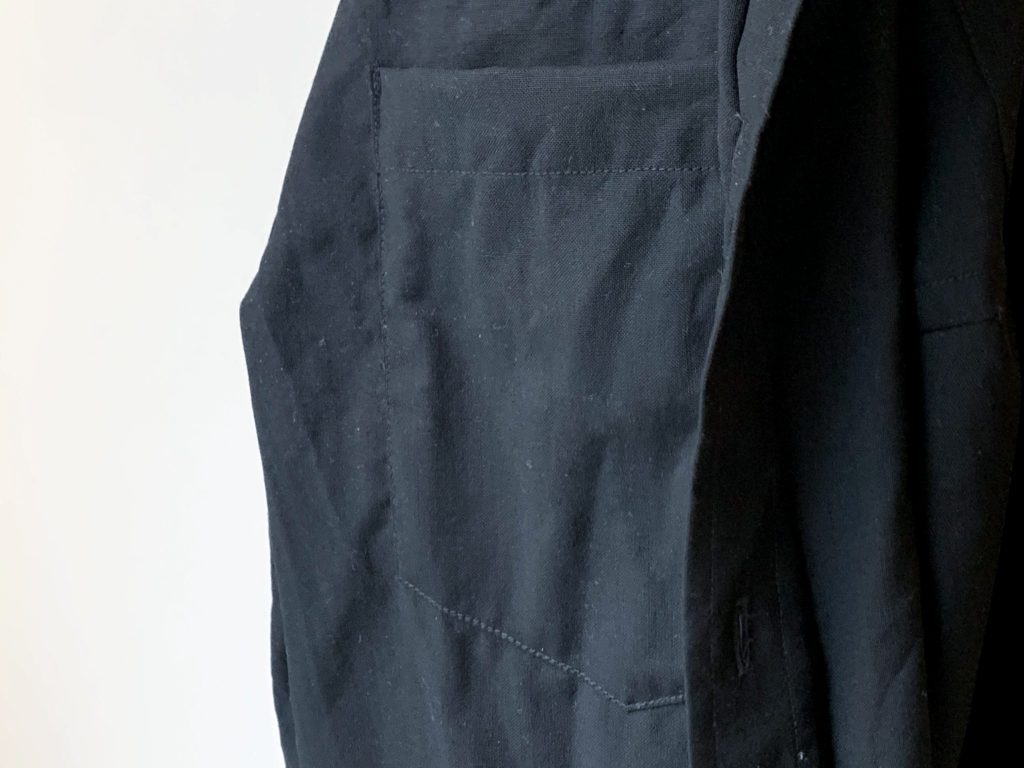 The lightweight fabric also means that the fabric is very thin, and you can almost see through it if you hold it up to the light. It also means that you can easily roll the sleeves up without the "bunching" of fabric causing your elbows to sweat.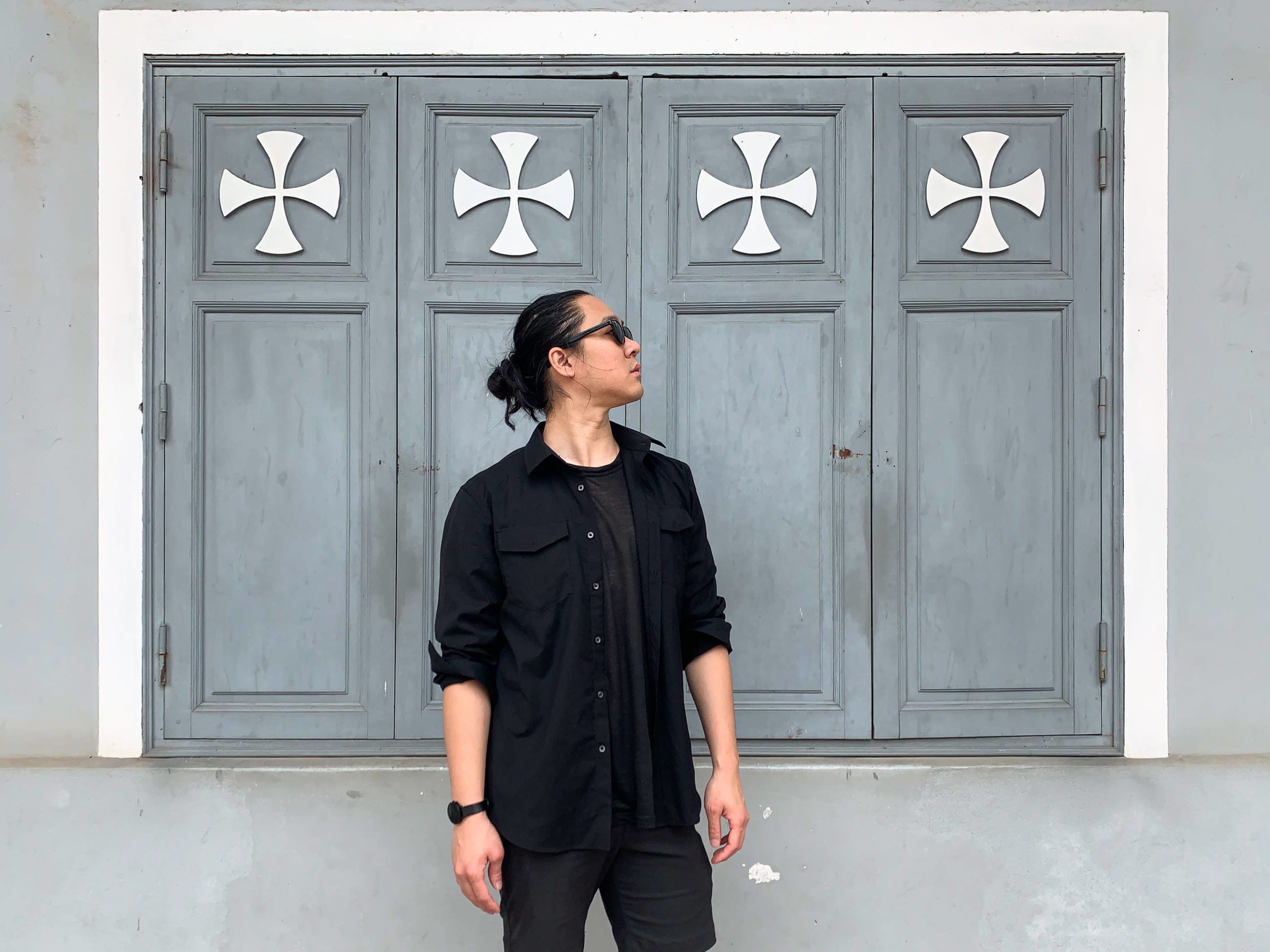 While the shirt doesn't offer much in terms of warmth, it's the perfect shirt for a tropical temperate because of the fabric weight. I normally sweat quite a bit, yet I was able to wear this as a second layer without excessive sweating taking place. Hurray for all the sweaty bois.
Also because of the lightweight fabric, I was able to wash this in my Scrubba Stealth Pack at night and wake up to a dry Libertad shirt, only by hanging it indoors in an air-conditioned Airbnb.
Conclusion
This is a great option for a travel shirt. Because of the itch that comes with higher micron merino wool, I would recommend you to use this as an overshirt.
What shines for me is the fabric weight which differentiates it from the competition.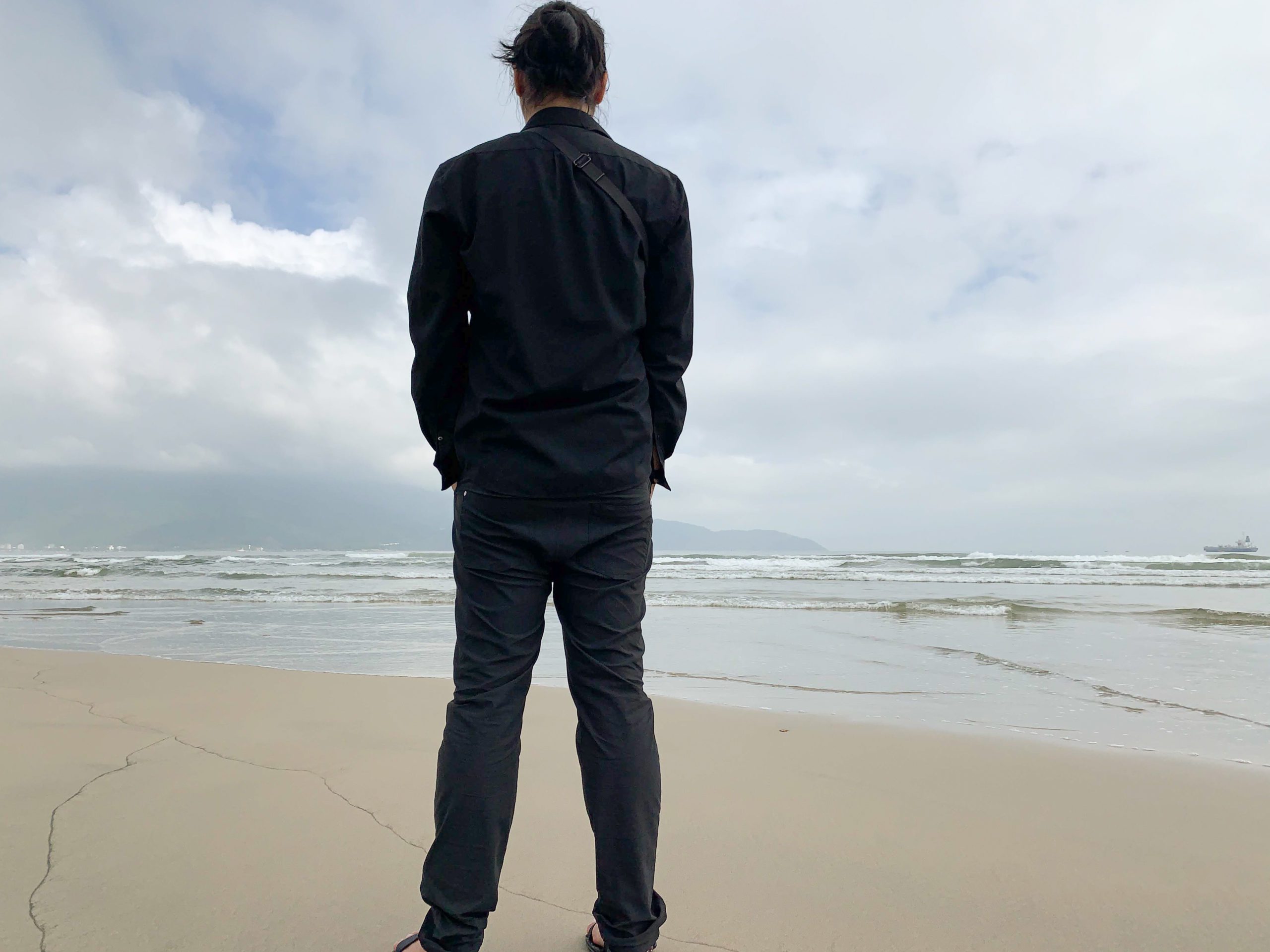 For colder countries, I'm usually armed with a jacket anyway, so a travel shirt isn't as useful for me in those cases. So, this shirt allows me to use it on trips to tropical countries and carefully threads the line between the lightweight and how see through the fabric is.
If you have questions on this product, feel free to leave a comment and I'll try to update the post with answers.
Additional Images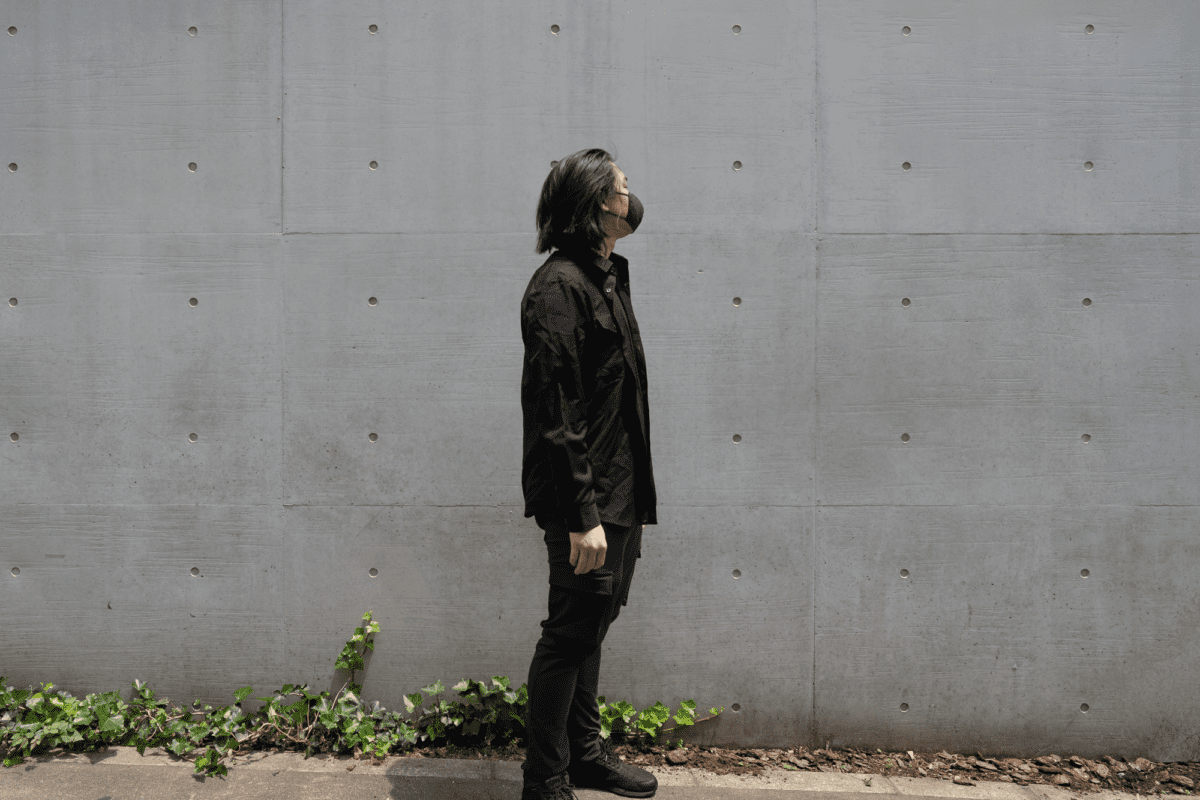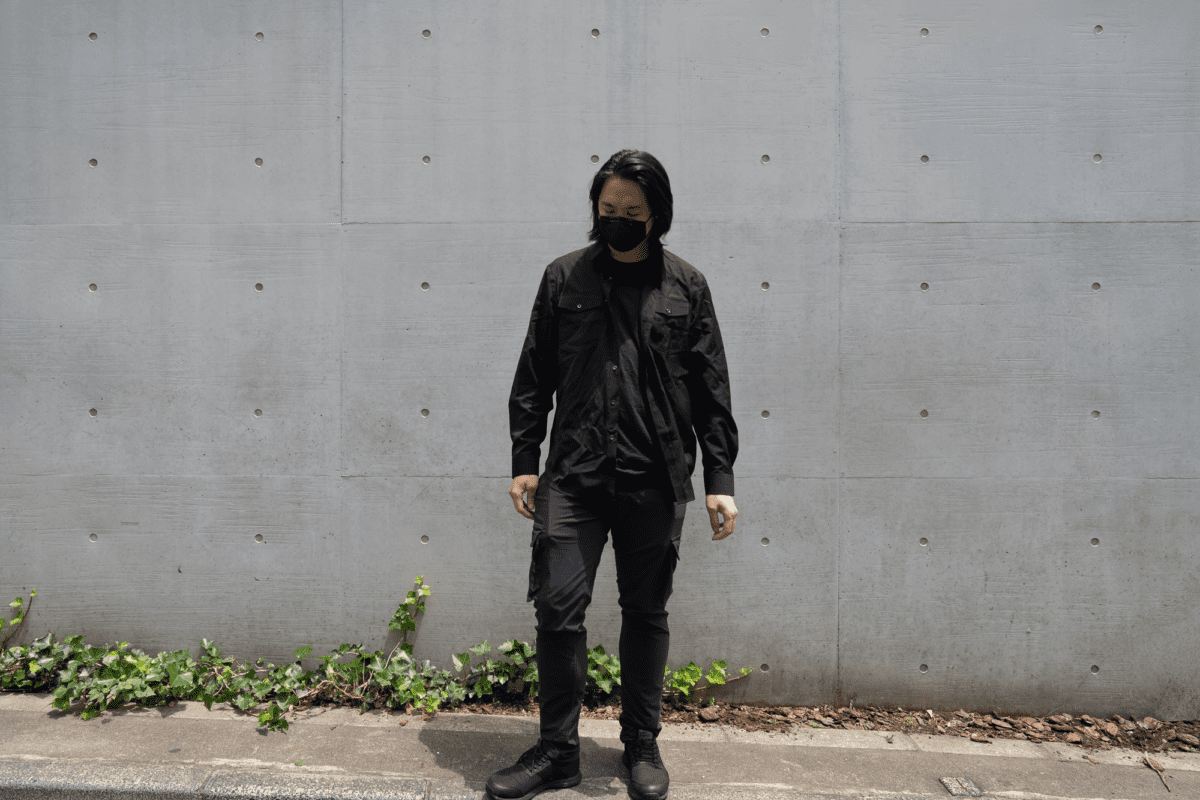 Like this review? See all of my in-depth reviews.
Also, consider supporting me by being a Patreon. Every cent given will go back into improving the content of this website.