This website is made possible by readers. I may earn a small commission when you buy through the links in this article at no extra cost to you. Learn more.
Details
Price $79.99 on xeroshoes.com
(Exclusive: Get a free Xero Rox Mat with every purchase above $30. Simply access this link after you add an item to your cart.)
Weight 331g (size 10)
Thickness 10mm outsole
Overview
Having experienced a variety of sandals, from standard ones like KEEN UNEEK to minimalist ones like the LUNA Mono Gordo, I'm quite sure about what I want in a pair of sandals.
An ideal pair of sandals should be able to be packed light but outlast any adventures you throw at it. And you really only need one pair of sandals, so they should be stylish enough to wear in a variety of situations.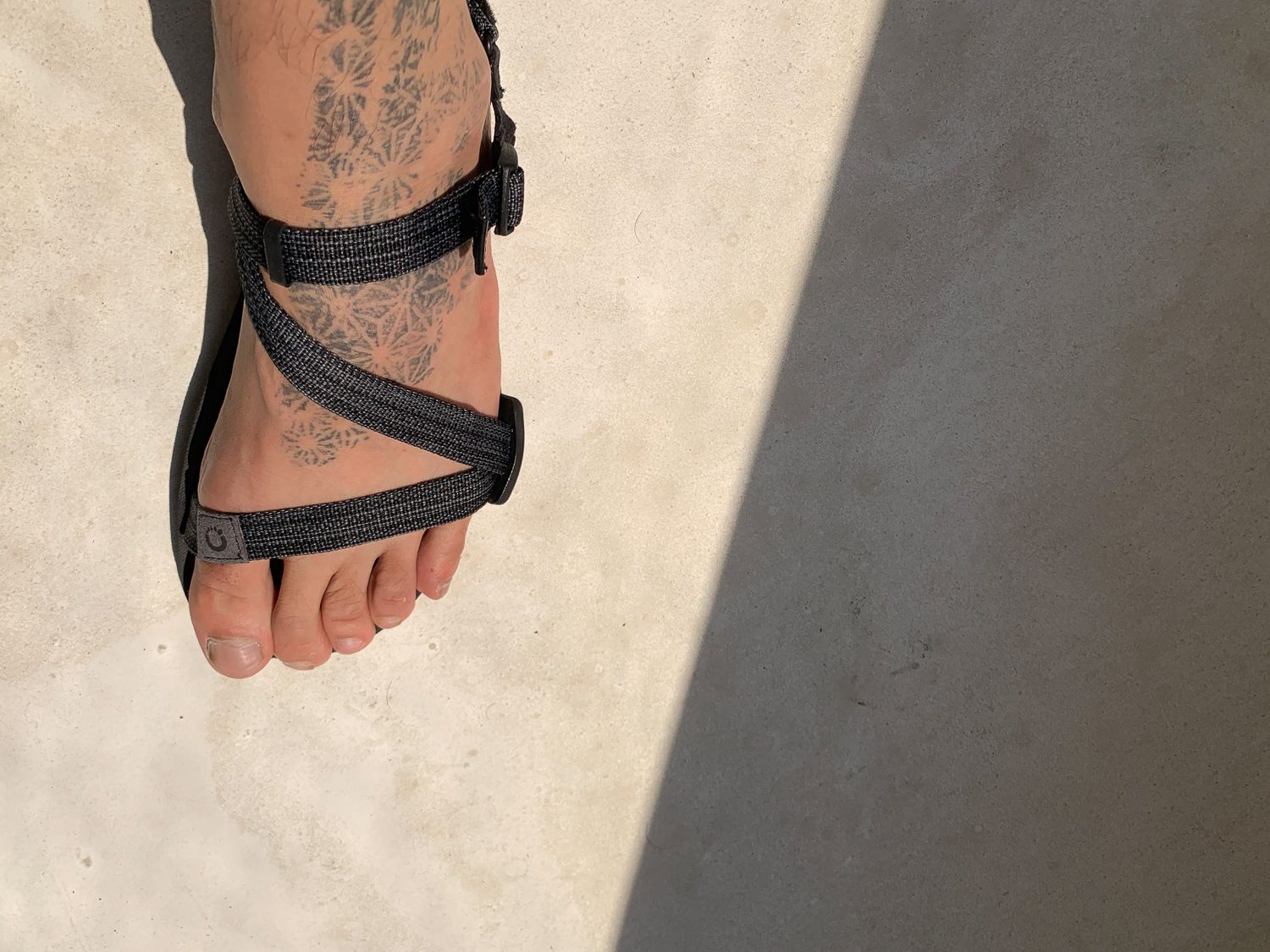 The brand was founded by a husband and wife team, Steven and Lena. And similar to LUNA's origins, Steven was also inspired by the book "Born to Run" (what a book it must have been) and made the first running huaraches for his wife, Lena.
Since then, they have come a long way and expanded their product line to shoes and other products with the same philosophy.
With brands like LUNA, Bedrock, Earth Runners saturating the market, Xero Shoes were actually the first minimalist sandal I heard of, which is why I'm excited to be reviewing their classic sandal, the Z-Trail.
Style
This is one lean, mean piece of footwear, and they certainly look the part. And it certainly isn't an overstatement to call them minimal.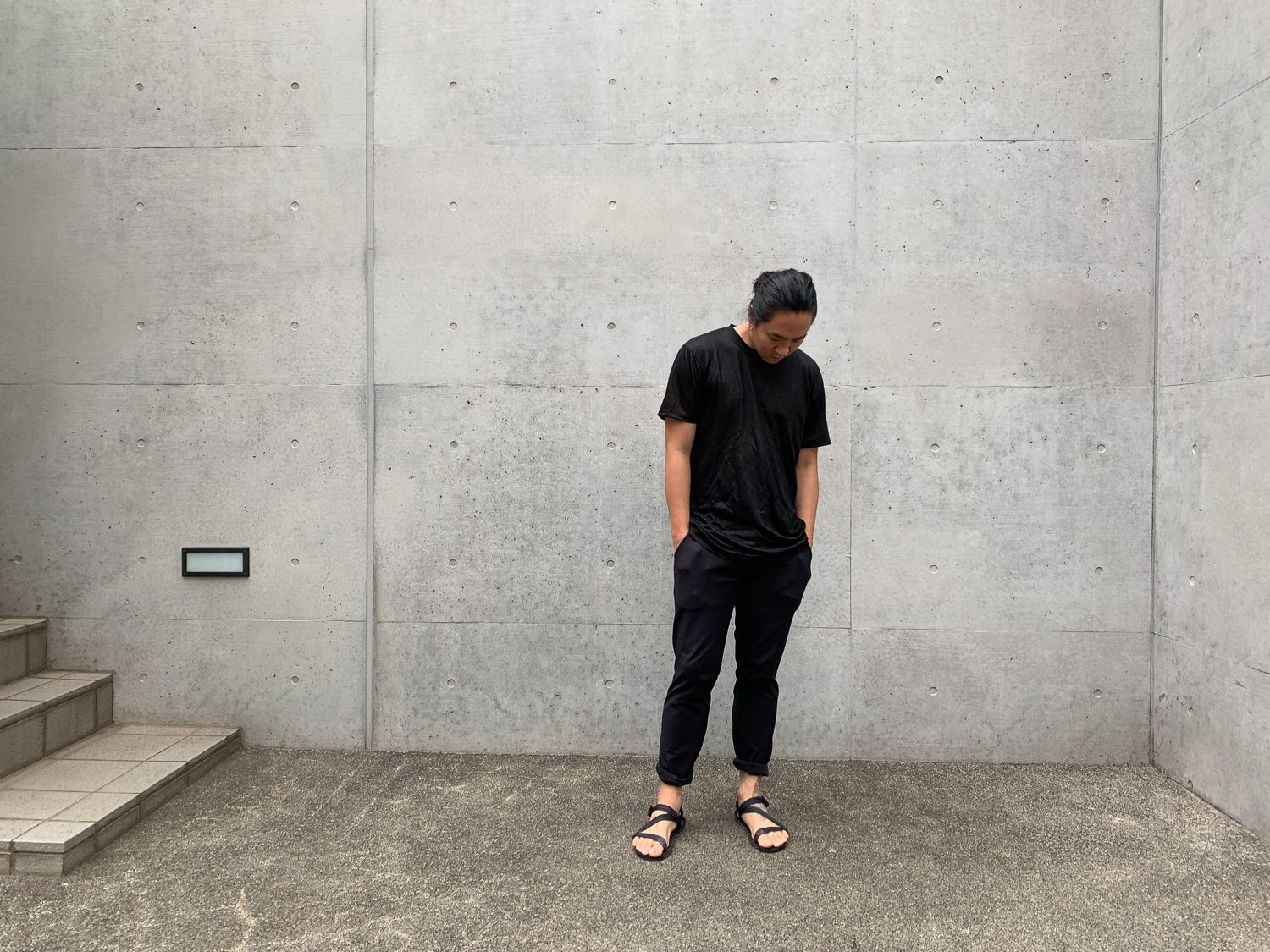 I have a few minimal sandals, and like the rest, it certainly gives you an almost barefoot look. While I personally like them and think they look pretty rad, they would make you look casual no matter what the rest of your outfit is.
If you are mostly in casual outfits anyway, like I am, then these are great. They matched well with shorts or cropped pants. I tried it with the Seagale's Performance Chinos rolled up, and they look pretty awesome.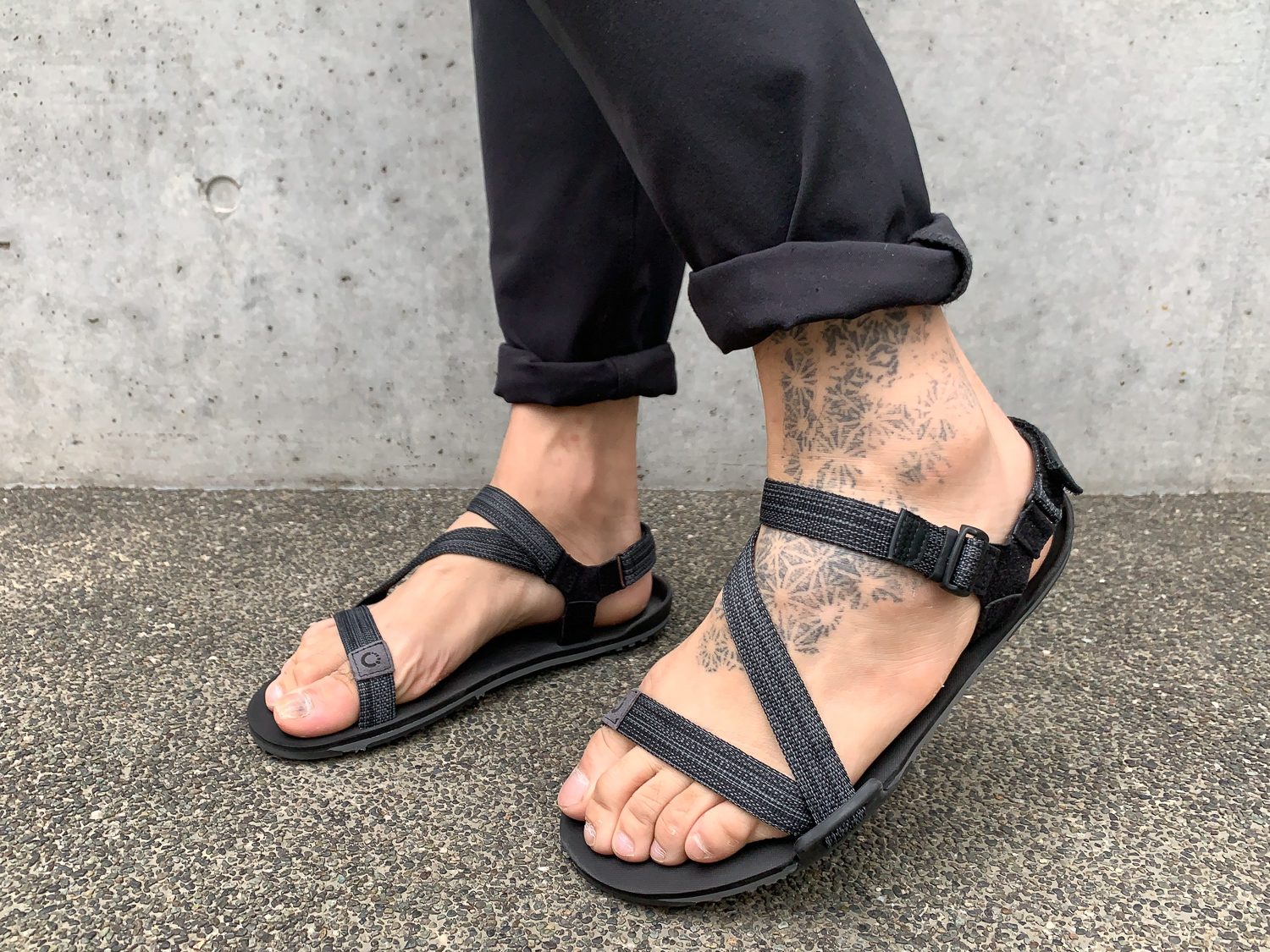 You also want to note that the sandal will have a pretty unstructured look after some wear. I kind of like it since it looks like you're a travel-weary vagabond beating on it for the past few years.
Branding
There's a XeroShoes icon logo on the strap near your toes and the "XERO" logo on the heel strap.
But no one likes ads, so I got rid of them. If my articles helped you, I ask for your support so I can continue to provide unbiased reviews and recommendations. Every cent donated through Patreon will go into improving the quality of this site.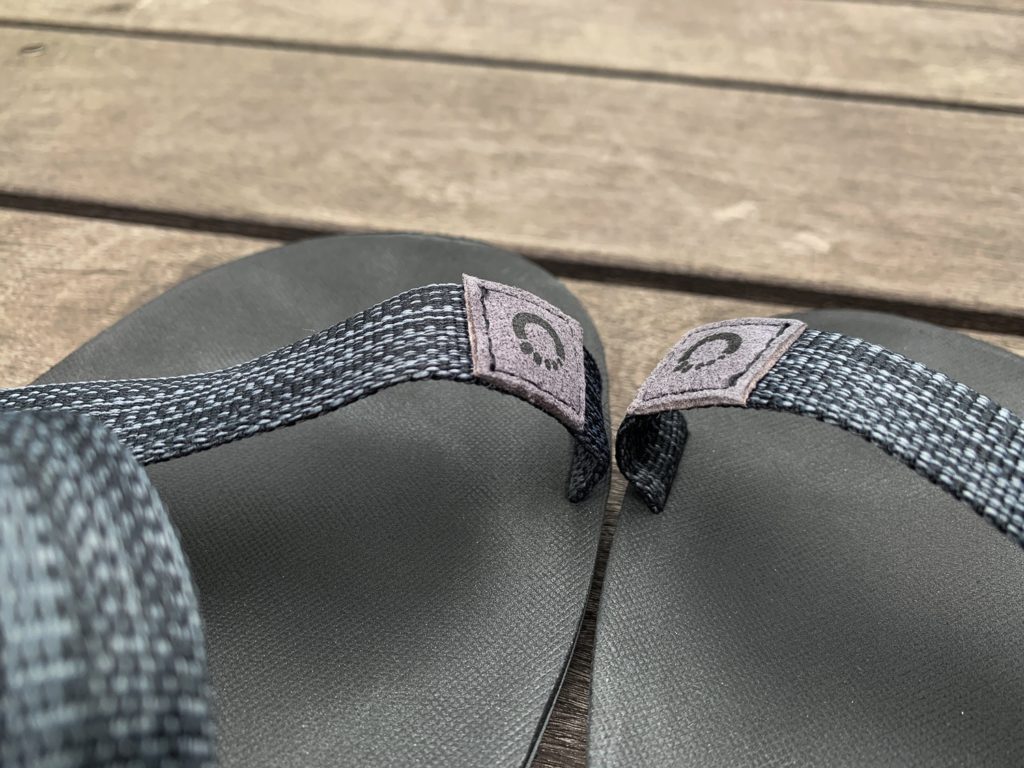 There is also a subtly debossed icon logo on the foam.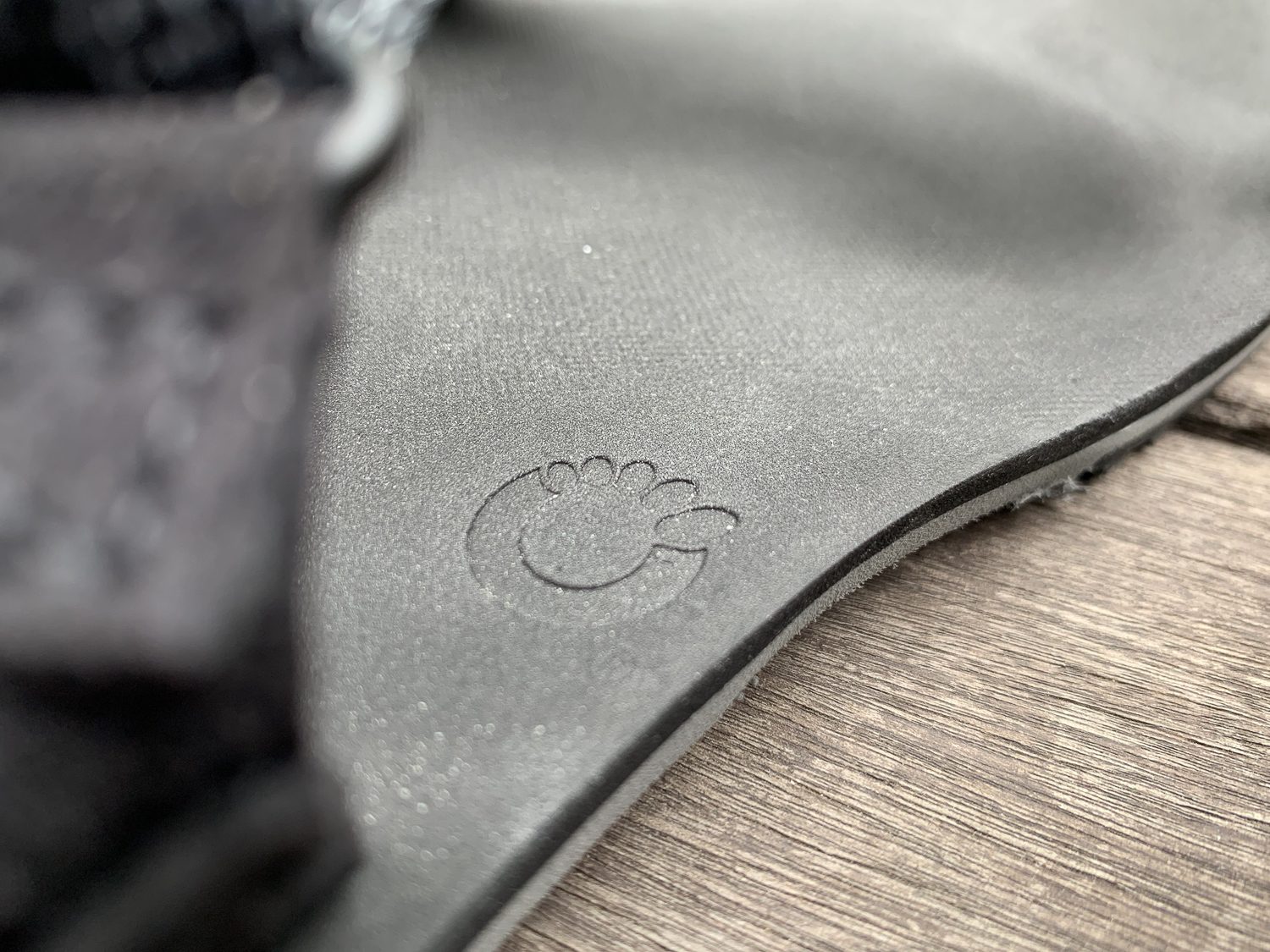 While there is relatively quite a bit of branding on the sandal, the placements and color treatment of the branding are subtle enough for you not to notice it unless you look closely.
Speaking of colors, you also want to note that the strap is not pure black but weaved with grey threads for a unique (almost bohemian?) look.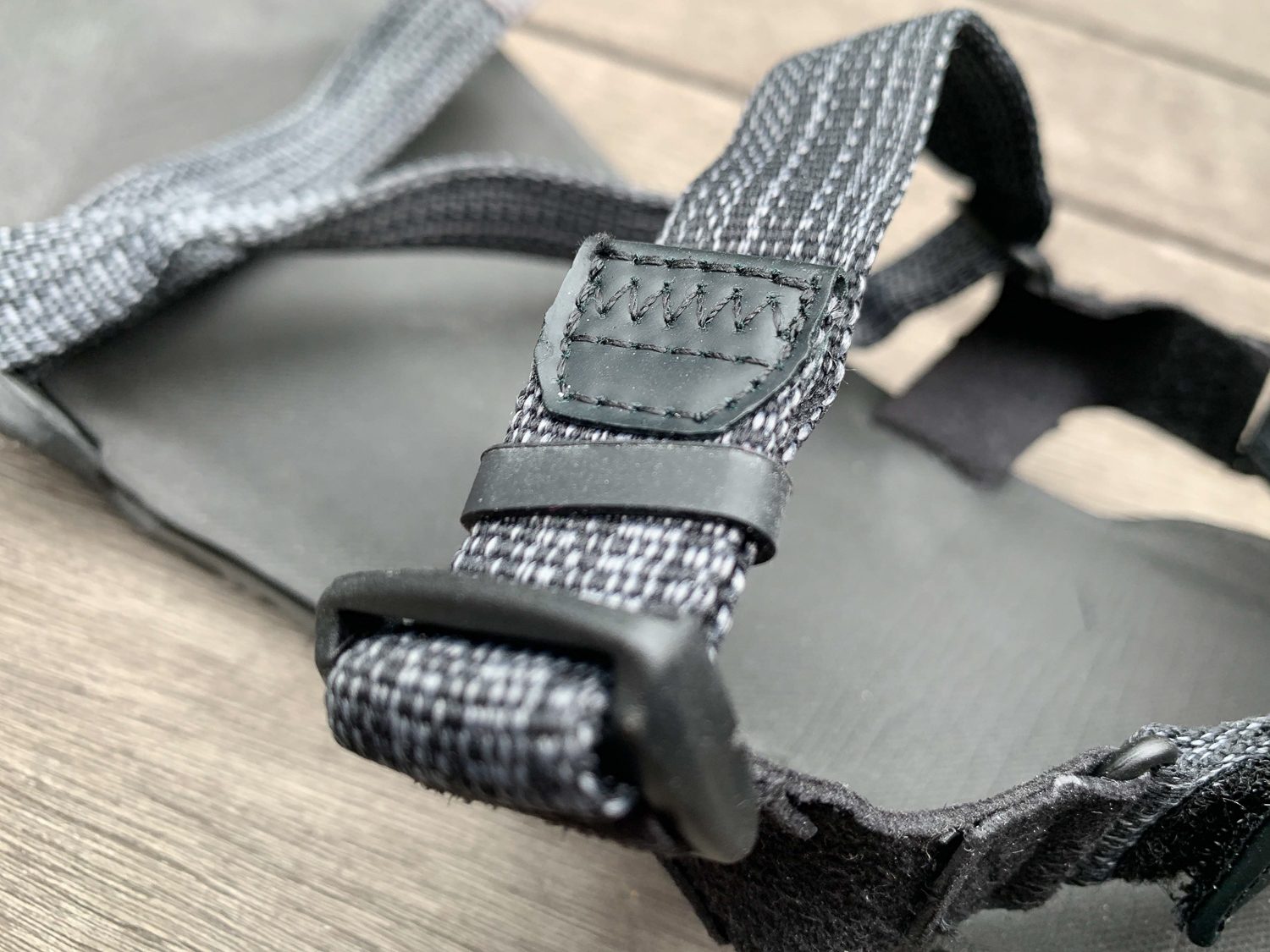 Fit
I'm usually a US size 10.5, so I was torn between a size 10 or 11.
I used the size guide that you can print and match your feet size to. According to it, it seemed that size 10 was the perfect size for me.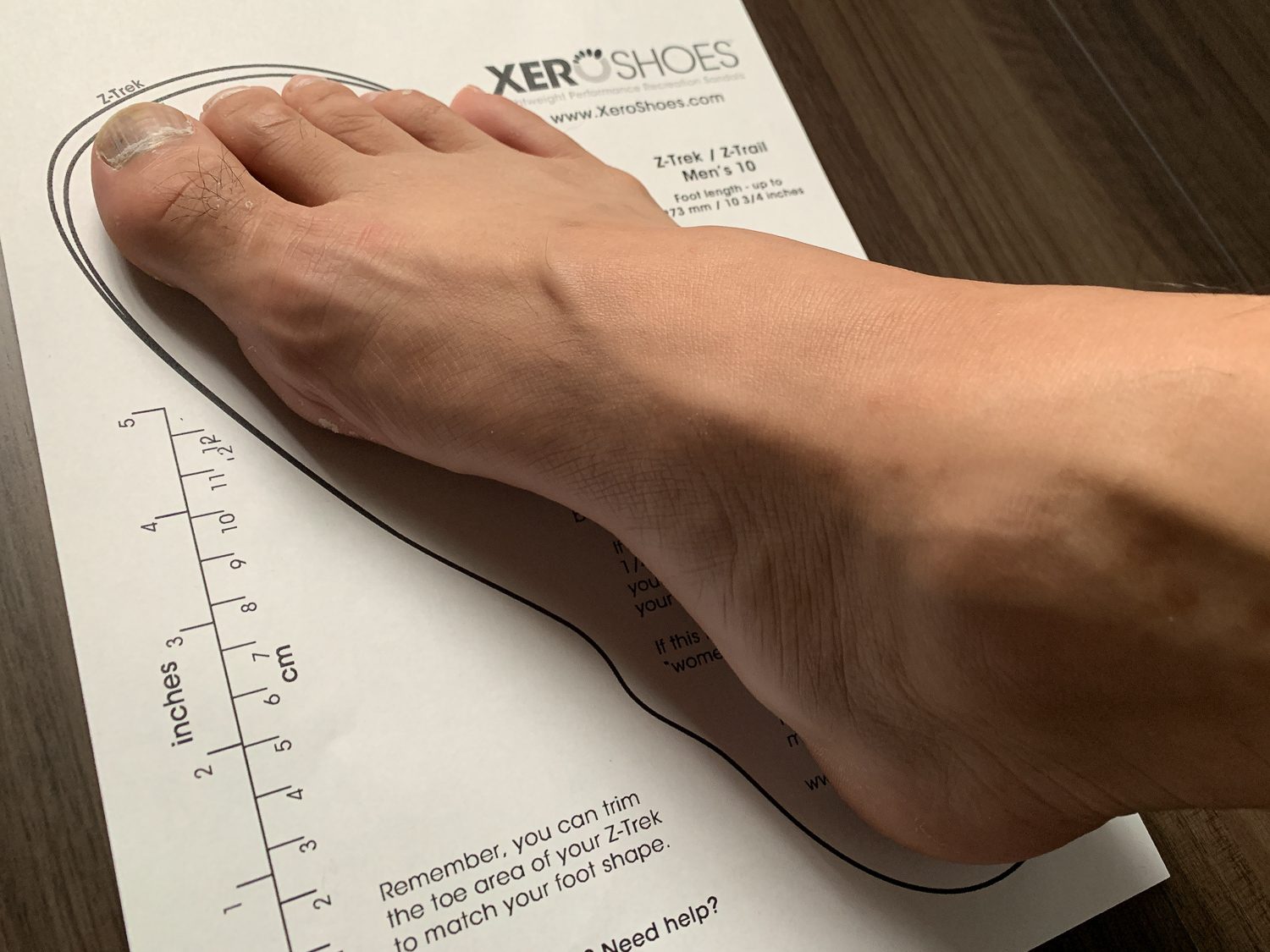 When I put on the sandal though, my feet were a perfect fit based on the size of the sole, but walking in it, my toes stuck out a little.
This might be because of the shape of my foot, or the way the straps are adjusted or the slight contour at the heel, or a combination of these three factors. I couldn't quite put the finger on it or remedy it even after quite a bit of adjustment.
While it wasn't bad to the point that my toes touch the ground when I walk, it doesn't feel too good having my toes hanging off the sandal, even if it's ever so slightly.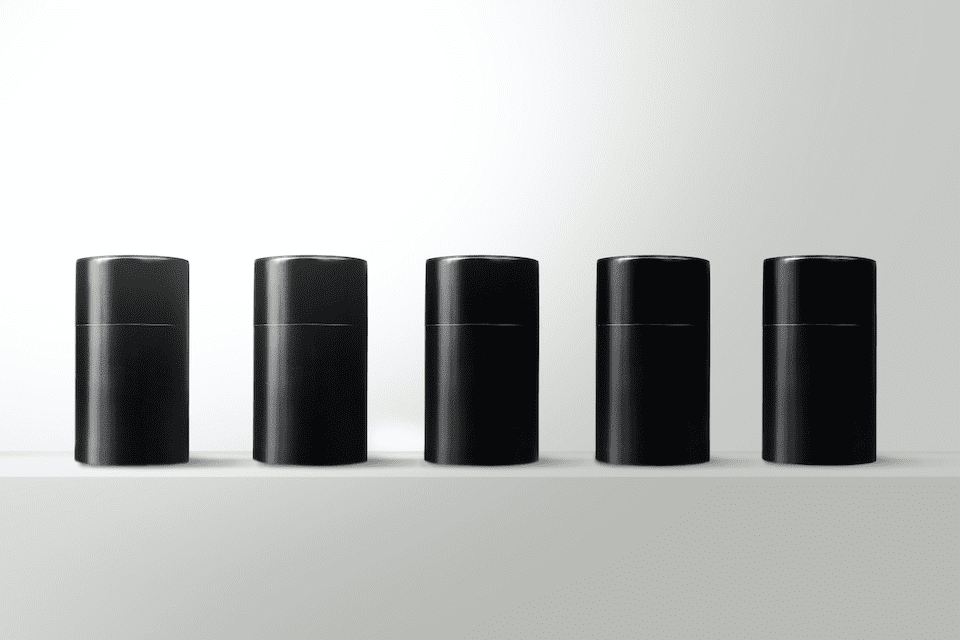 I found a 100 year old company that would create these heirloom quality canisters for me. They are handmade and will keep your tea leaves, coffee beans or anything that you need dry for years to come.
or read review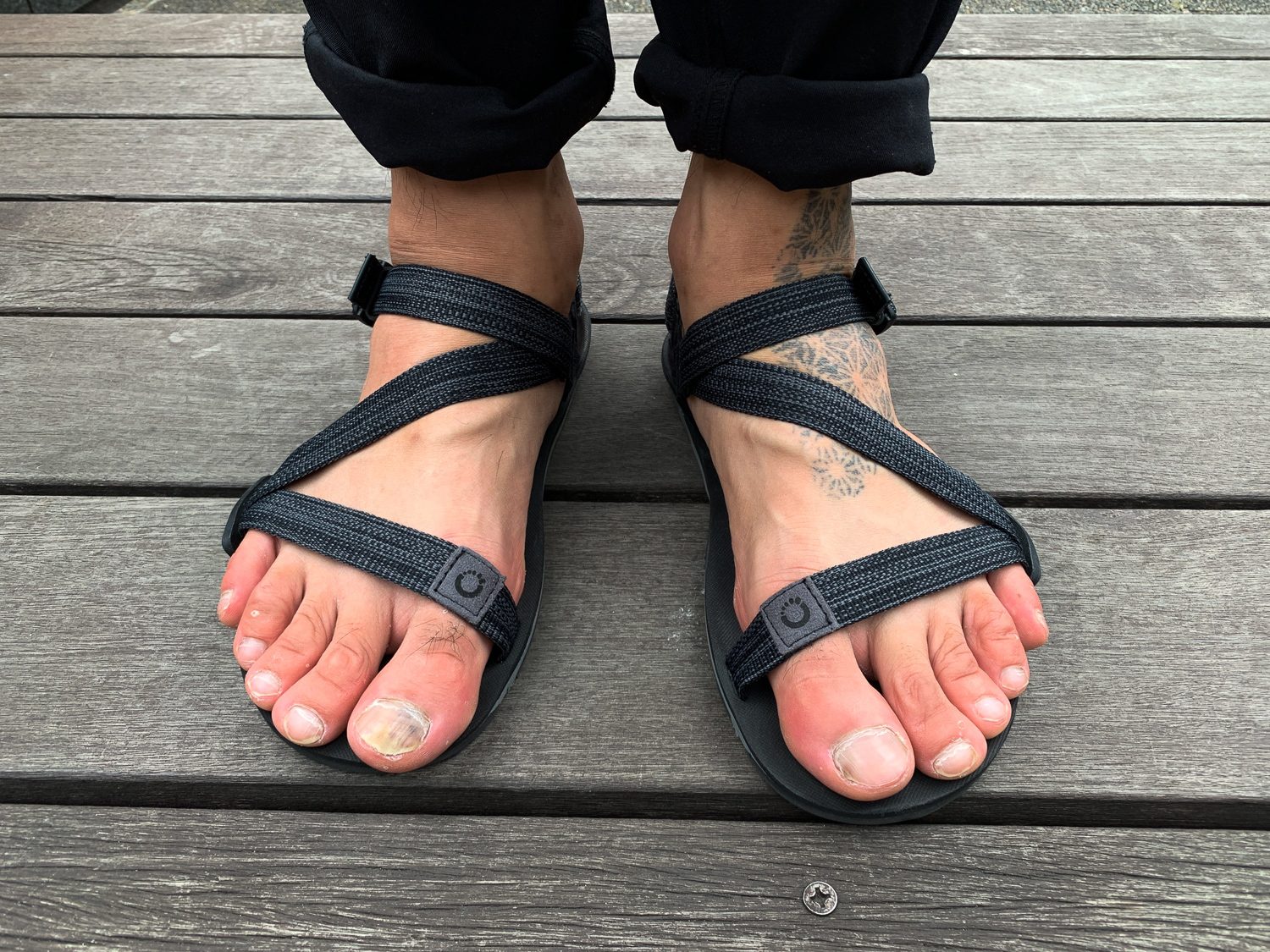 Since you can shave off the end of the sole for a better fit, I would recommend sizing up if you are between sizes and unsure. Or you should contact their customer support for specialized recommendations.
While they do free exchanges if you got the wrong size, an international customer like me cannot usually take advantage of it since it's not actually free if you have to pay for the shipping back.
Details
Right out of the box, I noticed a part where there was a split between the materials, but it was only on the left sandal. On the same sandal, some glue remnants between the insole and outsole could be seen as well.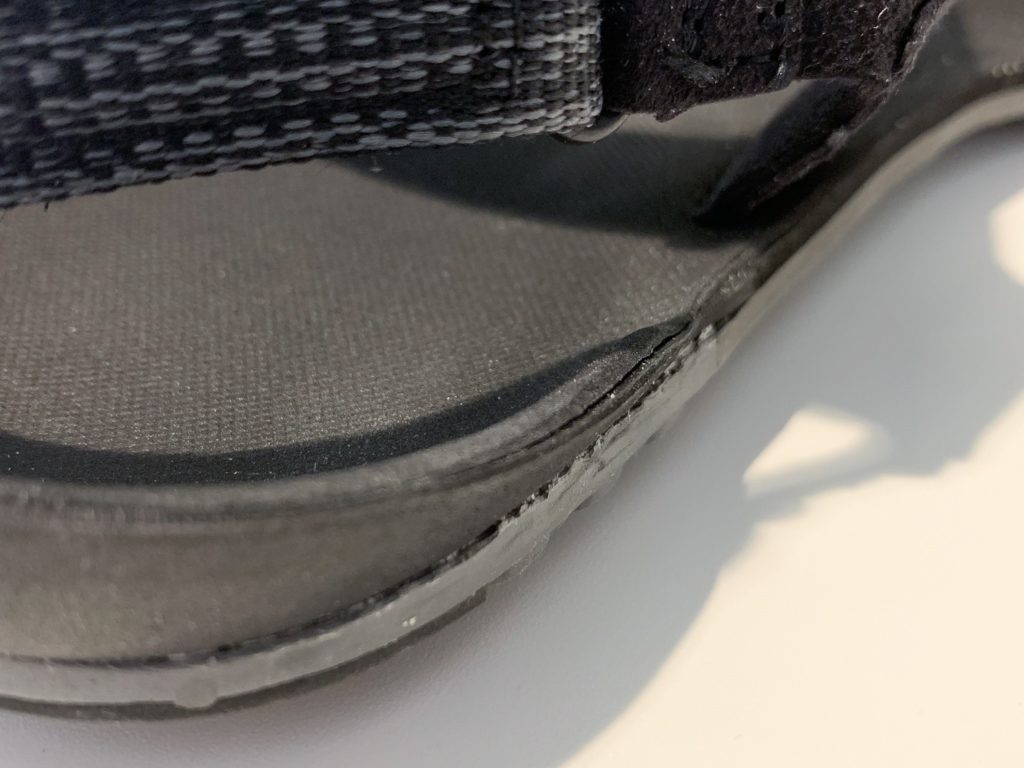 While this isn't necessarily a quality issue as it doesn't affect the performance and is probably within quality control tolerance, customers looking for perfection might be bothered by the impression of lack of attention to detail.
That said, this pair of sandals is made for adventure, so it's probably gonna get pretty busted anyway.
One nice feature is that you can tuck loose straps into rubber loops, and it stays very nice in place.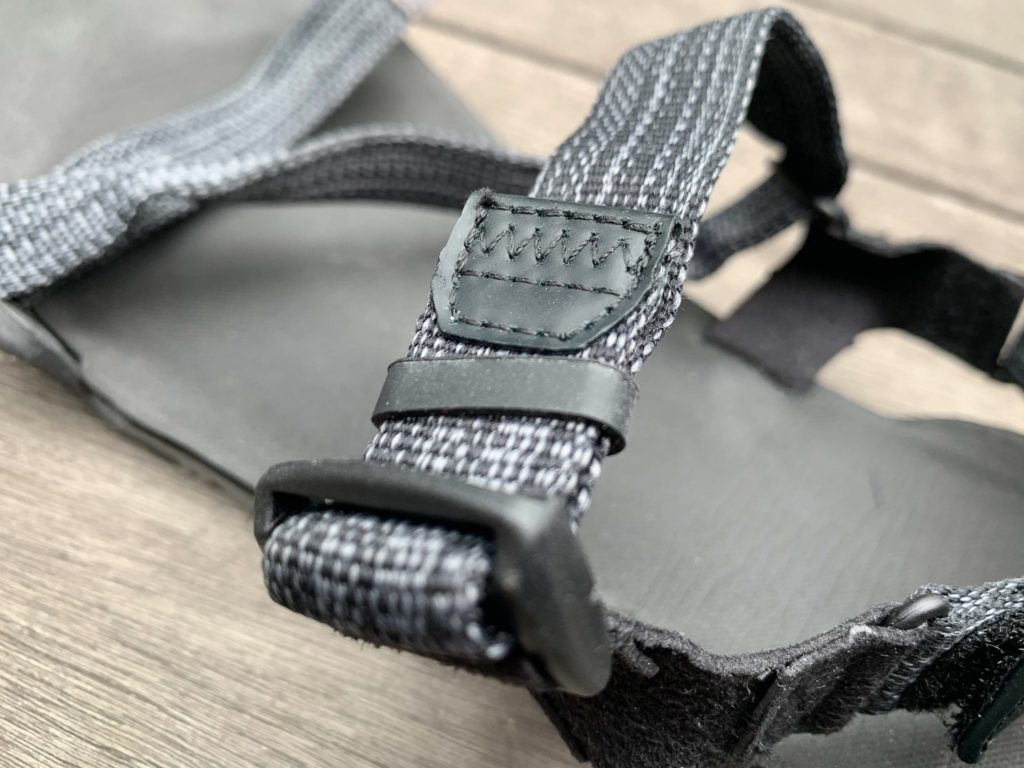 Material
For a minimalist sandal like this, what you are really paying for is the sole.
The sole that the Z-Trail uses is a proprietary 3-layer sole called FeelLite™.
The bottom layer, named FeelTrue®, is made to be the closest thing to barefoot you can get. Despite being thin, it's high-abrasion and backed by their 5000 miles warranty.
The black parts are more grippy and have better traction than the grey parts, so there might be a risk of falling if you step on slippery surfaces with the wrong part of the sole.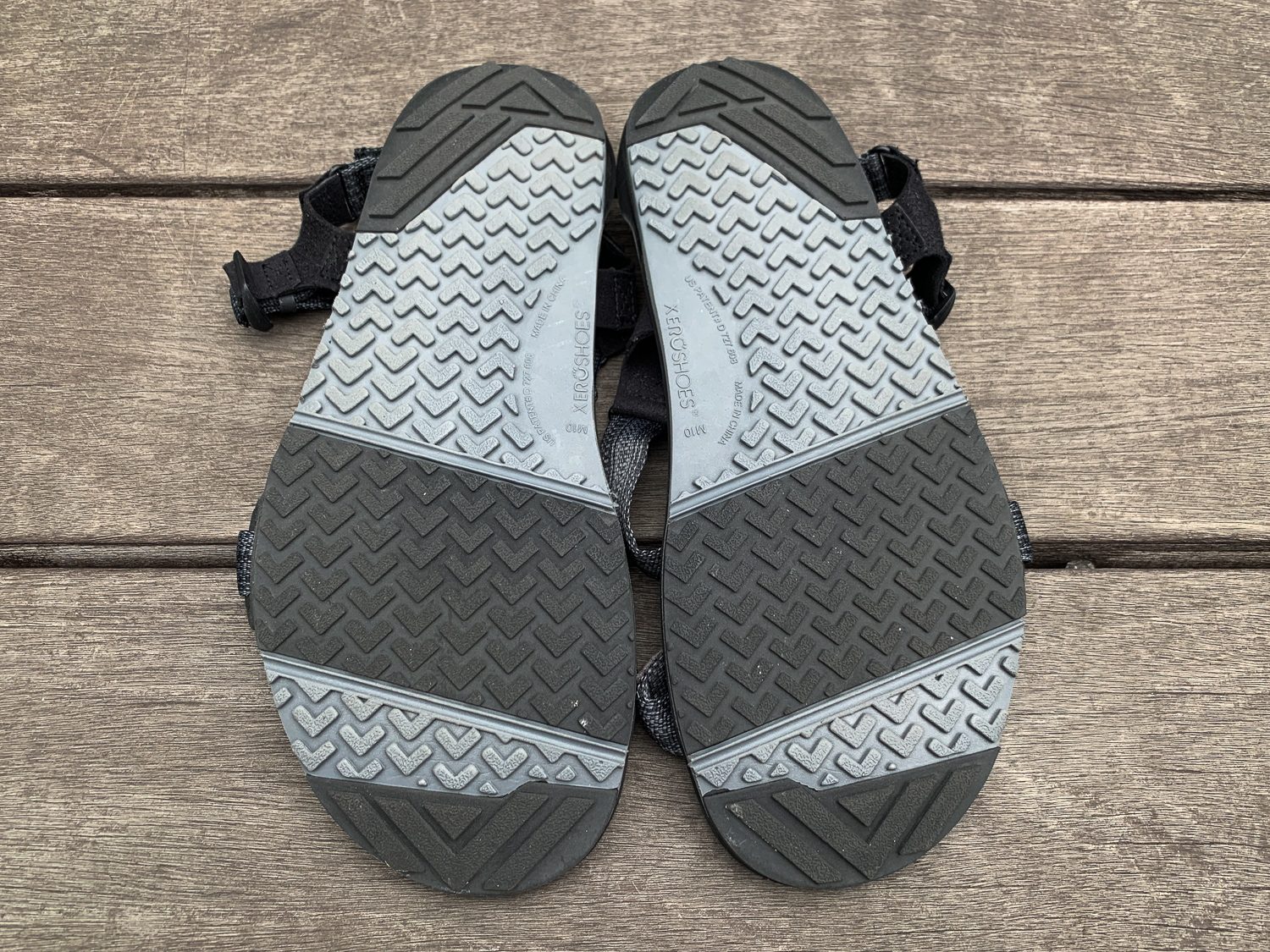 The warranty goes something like this; If you wear the FeelTrue® part (the bottom outsole) of Z-Trail down to less than 1mm thick at the ball or heel of the foot (not an edge), it can be replaced at 60% off ($31.99 for Z-Trail) MSRP (full, non-sale, listed, retail price) for the product, plus shipping.
You might want to take note that overexposing your Z-Trail to heat, like keeping them in a sweltering car or exposed to intense sunlight, could damage them, and that would not be covered under warranty.
The layer above the outsole is a foam layer they call TrailFoam™. (By now, you should have guessed that Xero Shoes like naming their footwear parts) It's added to provide all the shock absorption and protection you need from a bumpy trail.
Despite that, there is a limit to how much protection you can get with that thin of a sole; you'll still be able to feel the bumps you step on, but not to the point that it feels uncomfortable.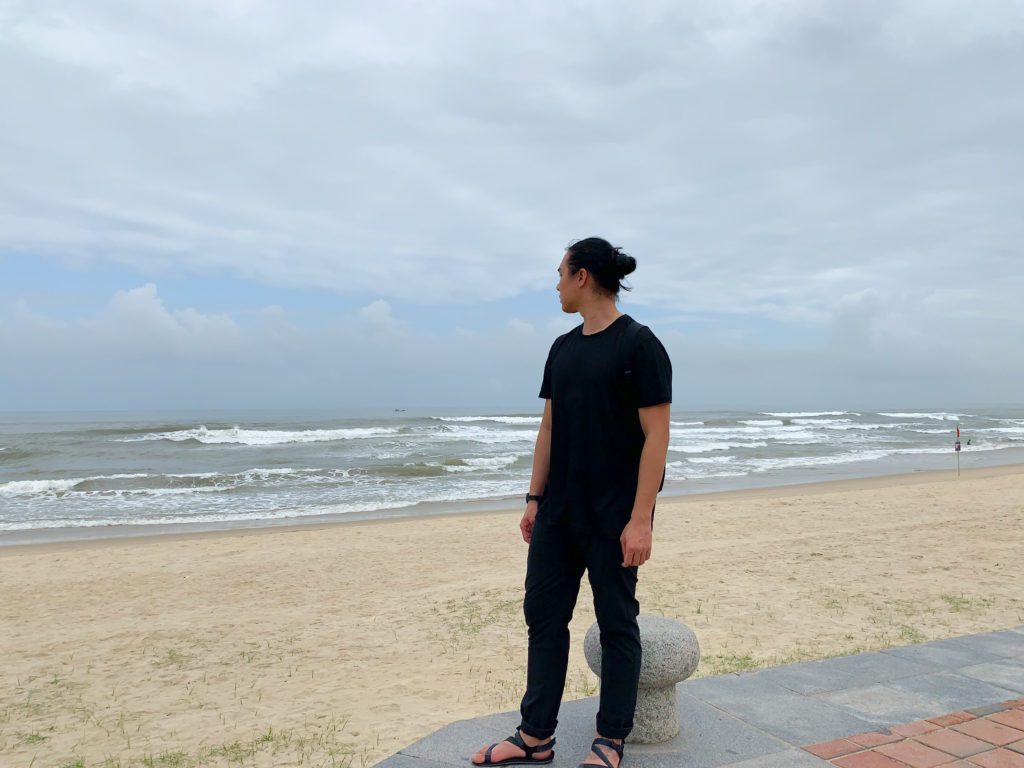 And the top layer, they call BareFoam™, is designed for maximum comfort. This foam conforms to the feet as you use it, and I felt it was very comfortable for that thickness.
With these three layers, they created a perfect sandwich of materials for the Z-Trail. While having more layers means being less flexible/packable than the Z-Trek, it's still way more flexible than any other sandal you'll be able to pack.
While it's thicker, it's actually 20% lighter than the Z-Trek. It's so light that it takes three pairs of Z-Trails to weigh as much as an average sandal.
The sole is secured onto your feet with a single ultra-comfortable tubular webbing, adjusted through rust-proof hardware.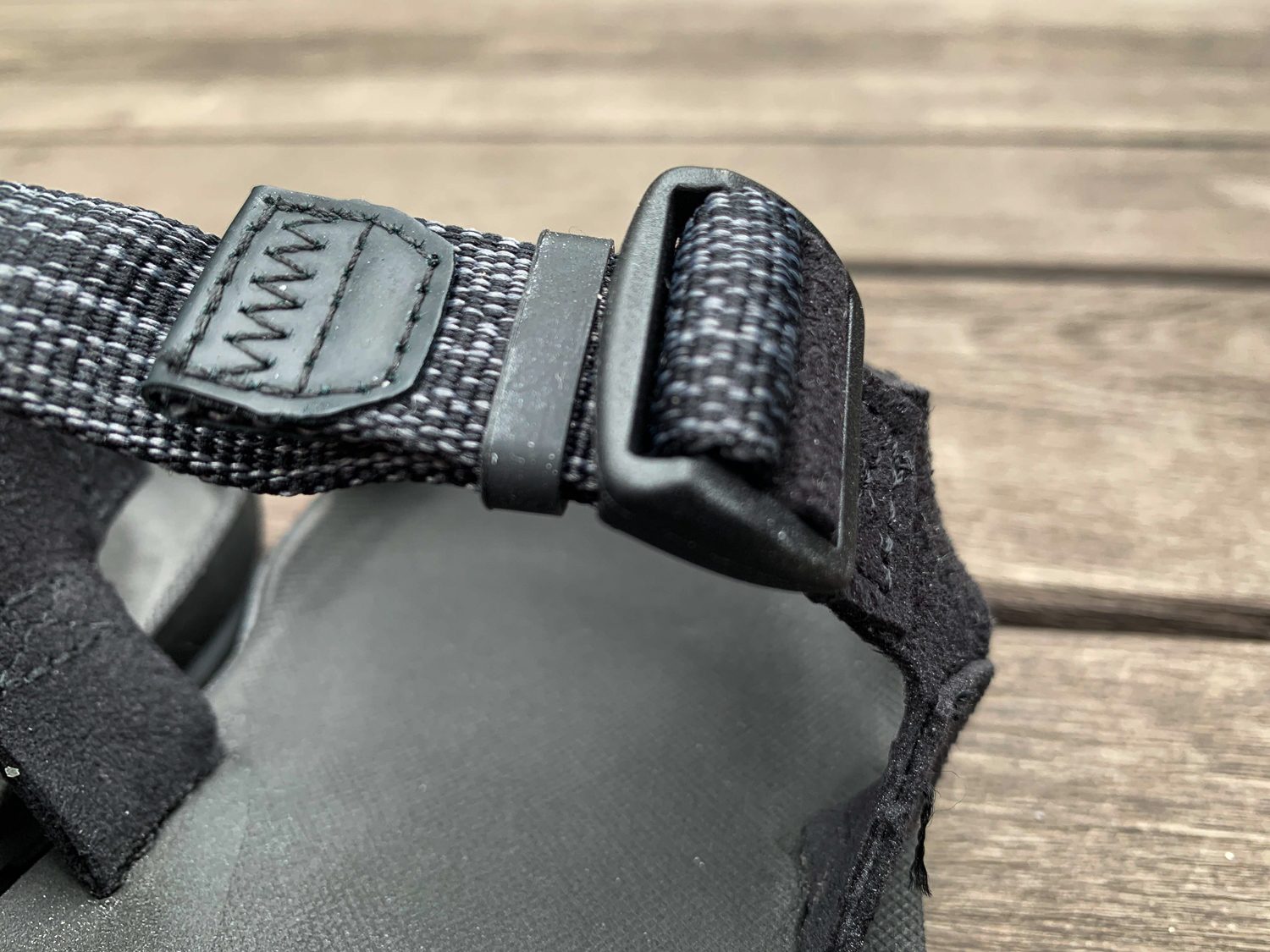 Usage
For those unfamiliar with minimalist sandals, you'll be refreshed by the feeling of… nothingness. You'll feel like you're barefoot, and it's the most liberating feeling ever.
I was born and raised in a tropical country, so the sandal-wearing culture is deeply engrained and associated with comfort for me.
These sandals are going beyond my expectations when it comes to comfort, not only because they feel close to nothing, but the BareFoam™, the top sole, molds itself to the shape of your feet after some use. Especially in humid summers, the open-air feeling is great to go up against my sweaty feet.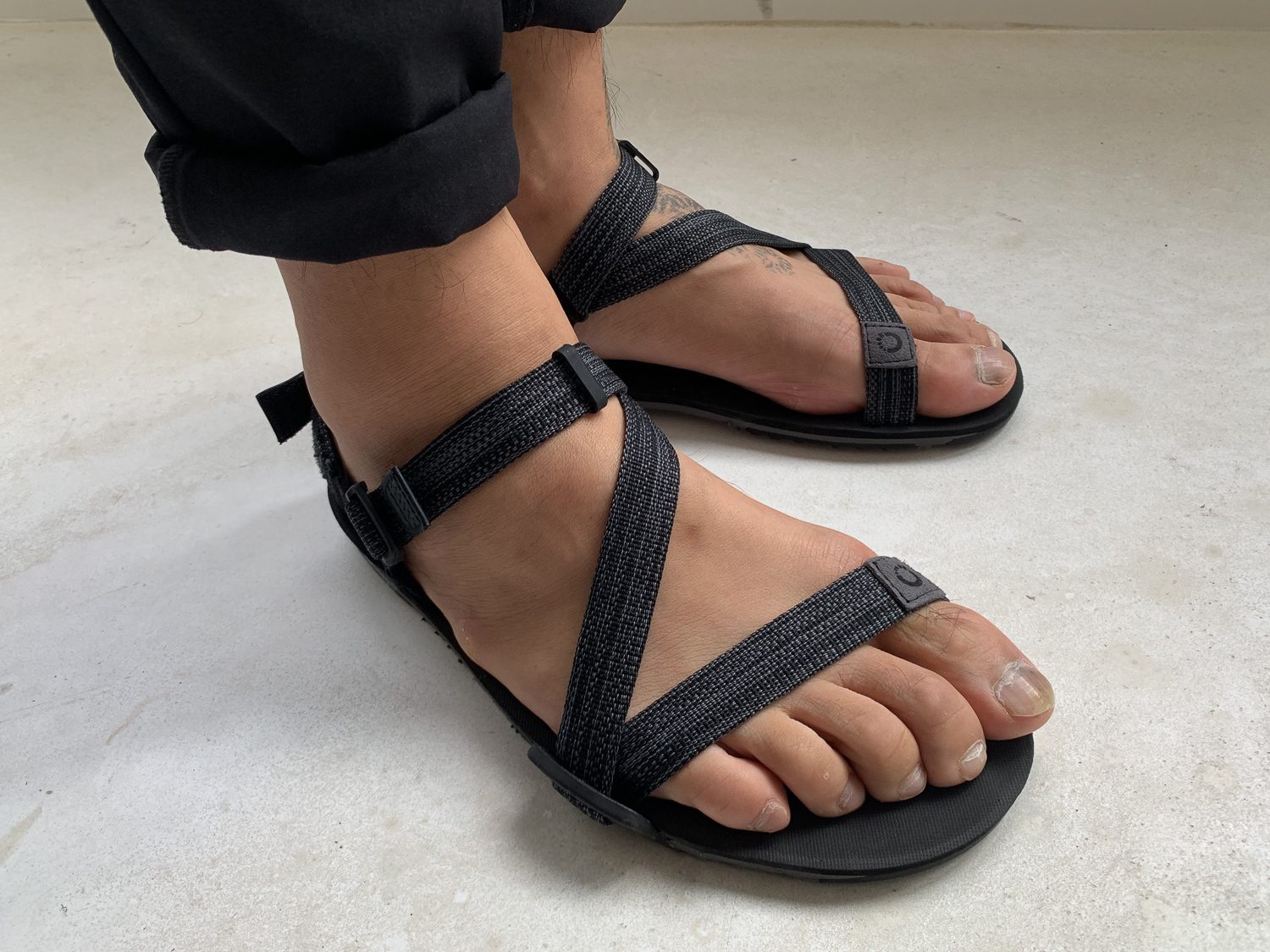 The sandal felt comfortable right out of the box, and it didn't require any break-in time. But if you are new to minimalist sandals, you would find that your feet and legs take in the impact that the thinner soles don't absorb, which might take some getting used to.
While this isn't too much of an issue, the foam does gather white marks easily (probably the dead skin from the bottom of your feet), but this is probably the same with most black soles. You might have to wipe it often if you are a neat freak.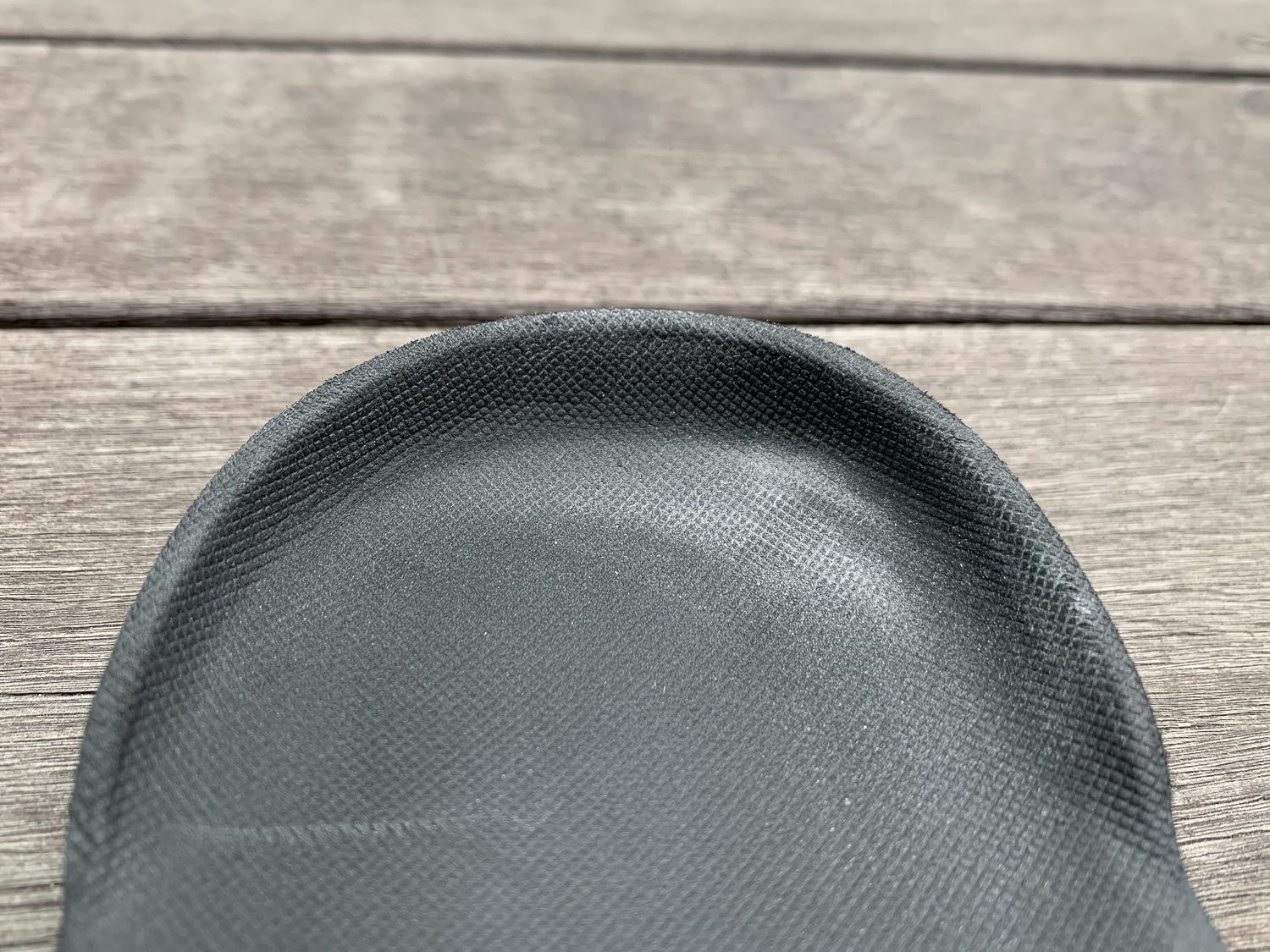 As advertised, you can roll the sandal up into quite a small package, but I don't really know how long you should keep it in that state. It won't be good for the sandal to keep in this state for long-term storage.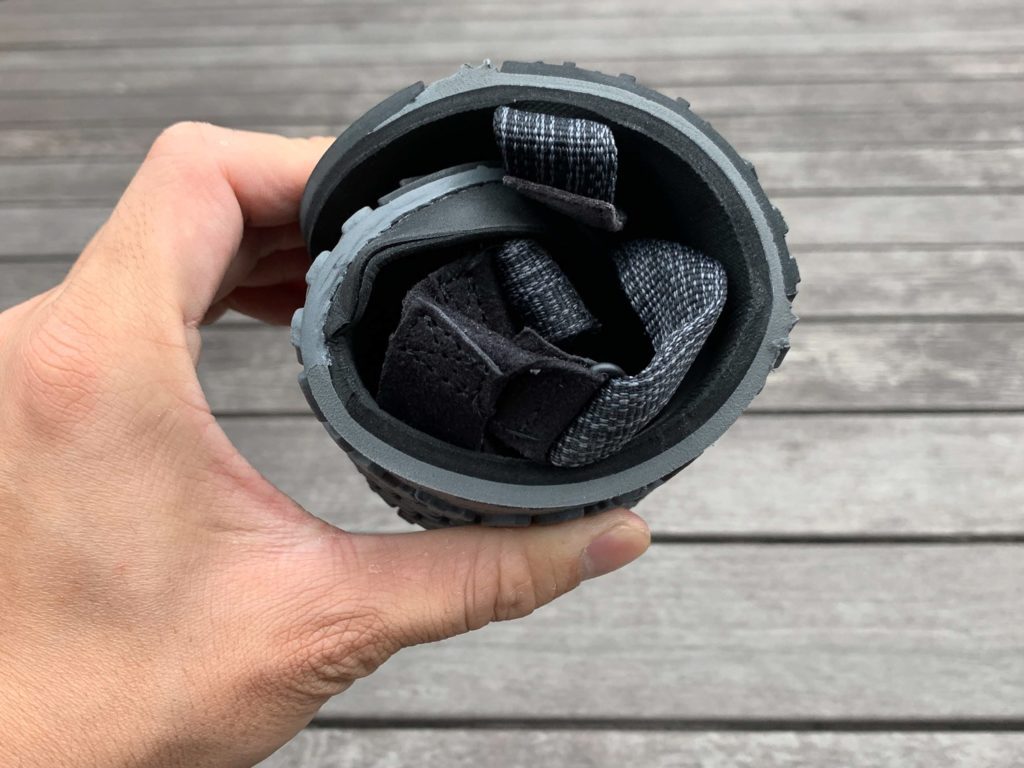 When you unroll it, the sandal will not snap back to a flat state and remain slightly curved. This obviously wouldn't affect the performance as it will stay flat when you put it on anyway.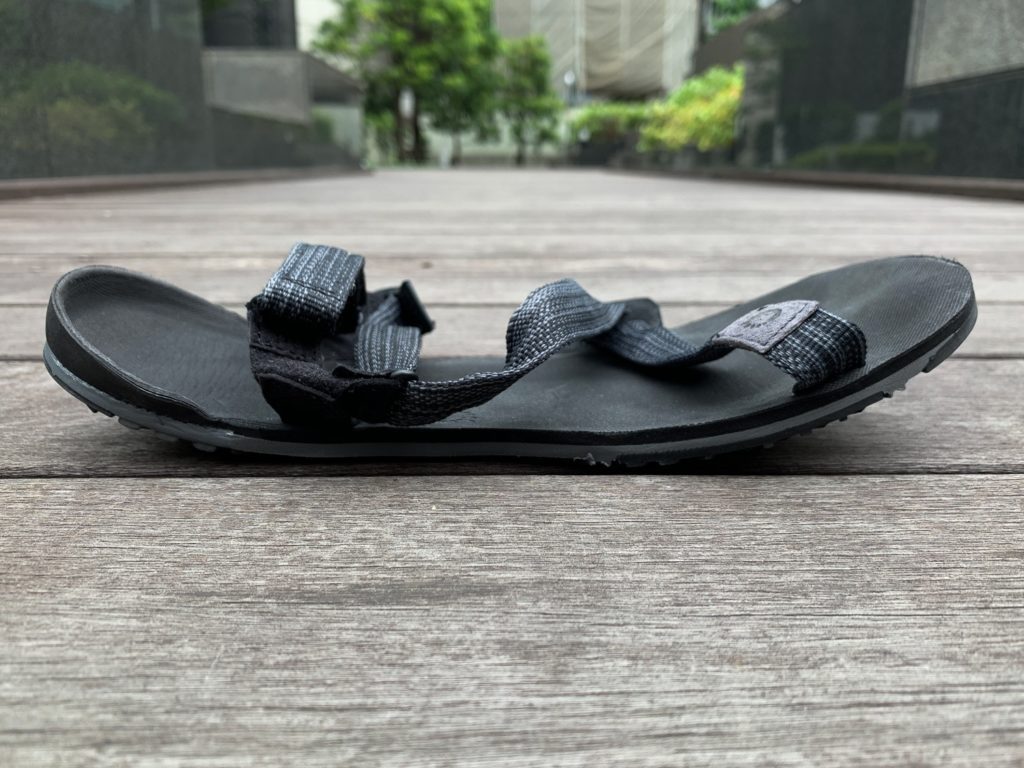 The continuous front strap feels very secure even as you move around vigorously. It was also easy to adjust, but since there is only one continuous strap, adjusting one part would affect the others, and you need to balance it out each time.
While I've only been using the Z-Trail for a few days so far, it has held up well for me. I'll be sure to update this article on how well it holds up as I take it on my travels, so be sure to check back.
Update: 2.5 years later
After a few months of use, I brought it when I visited Singapore and left it there.
I had the chance to wear them when I visited again after two years. On my second wear, unfortunately the plastic hardware that joins the back strap together has broken off. Since it didn't look like there was an easy way to fix it, I opt to take it out on the other side and use it as a slipper.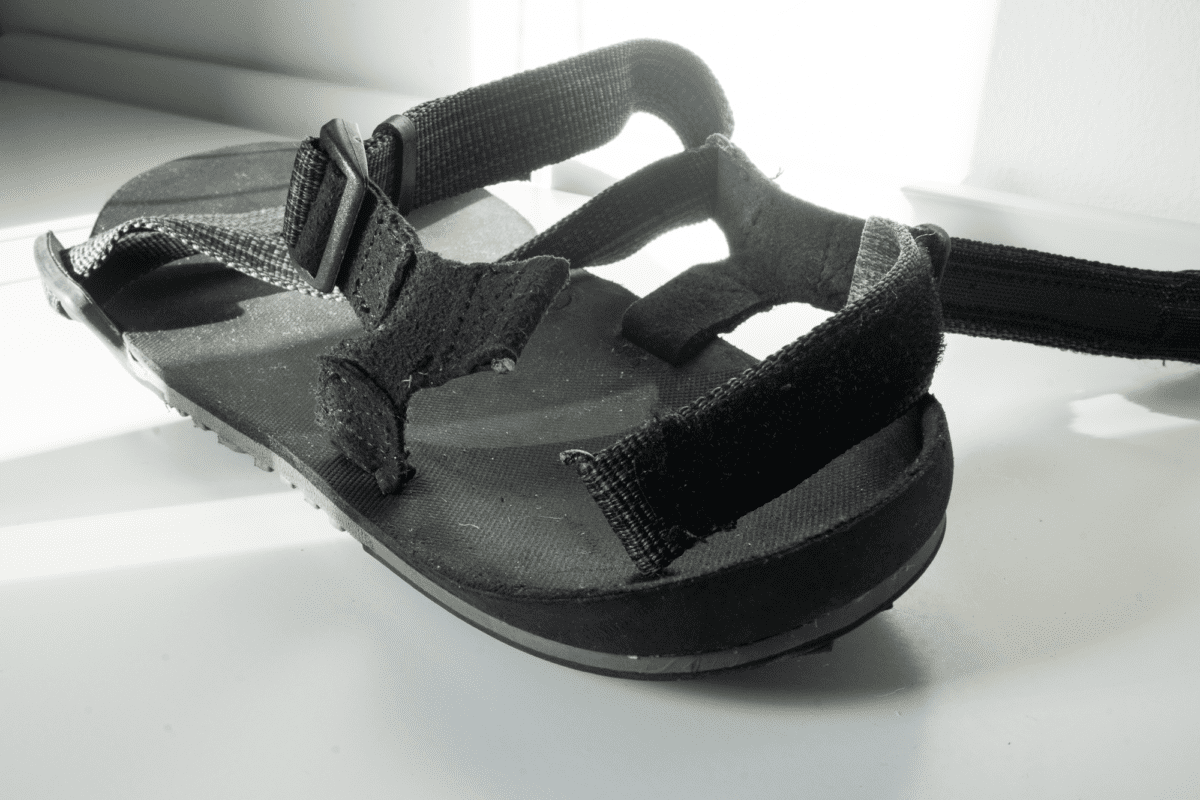 Conclusion
I really like this sandal so far. The minimal style goes perfect with all my outfits, and it's great for travel and everyday wear.
You might want to be careful about the sizing and be sure to check out their exchange policy since you can return a pair if they are in the wrong size.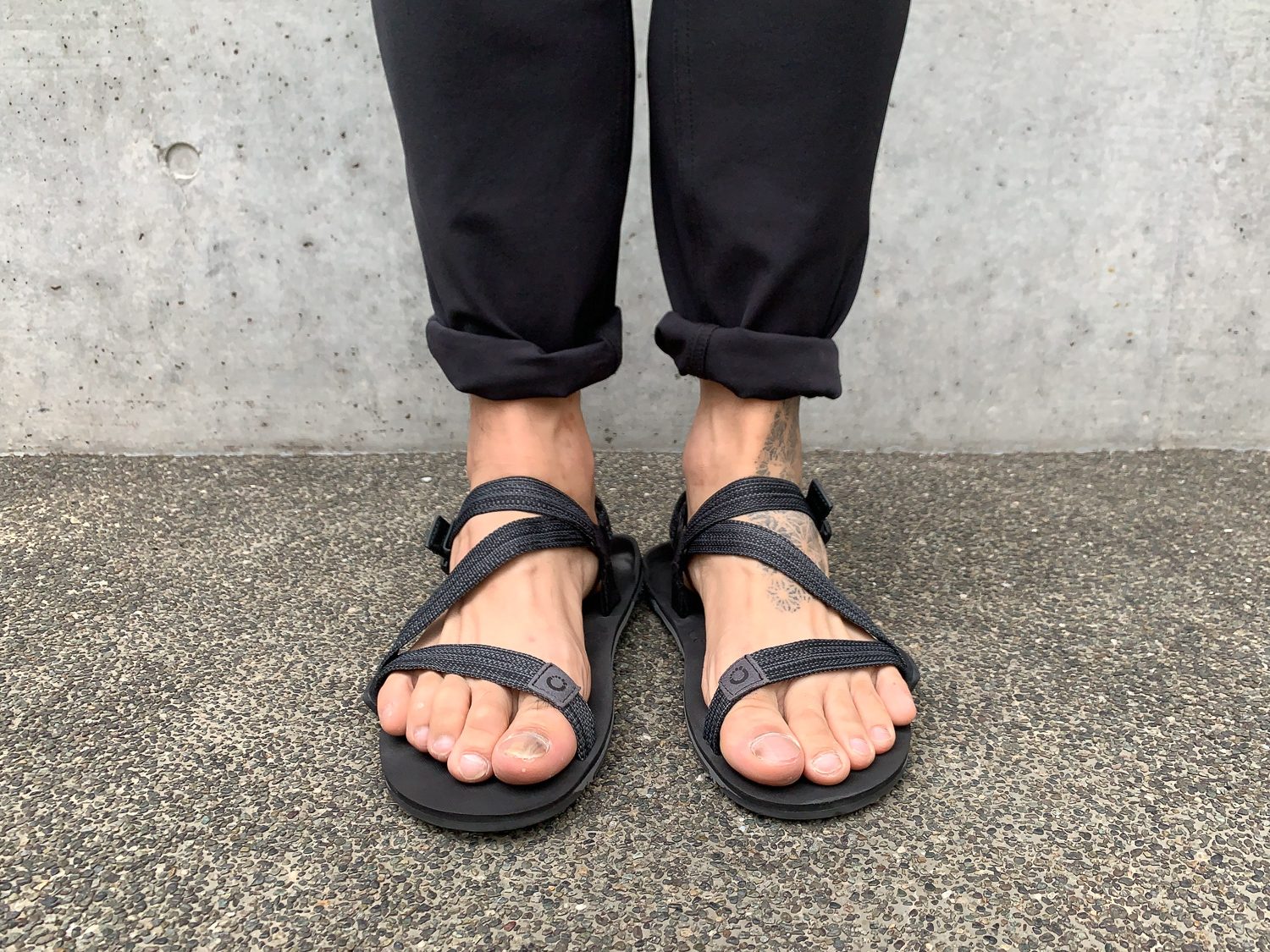 As a frequent traveler and someone who loves minimalist fashion, I would definitely recommend the Z-Trail to anyone looking to pack light and look good.
Set on a pair? Be sure to use this exclusive coupon to get a free Xero Rox Mat with any purchase above $30. Access this link after you add an item to your cart to have the coupon applied.
Additional Images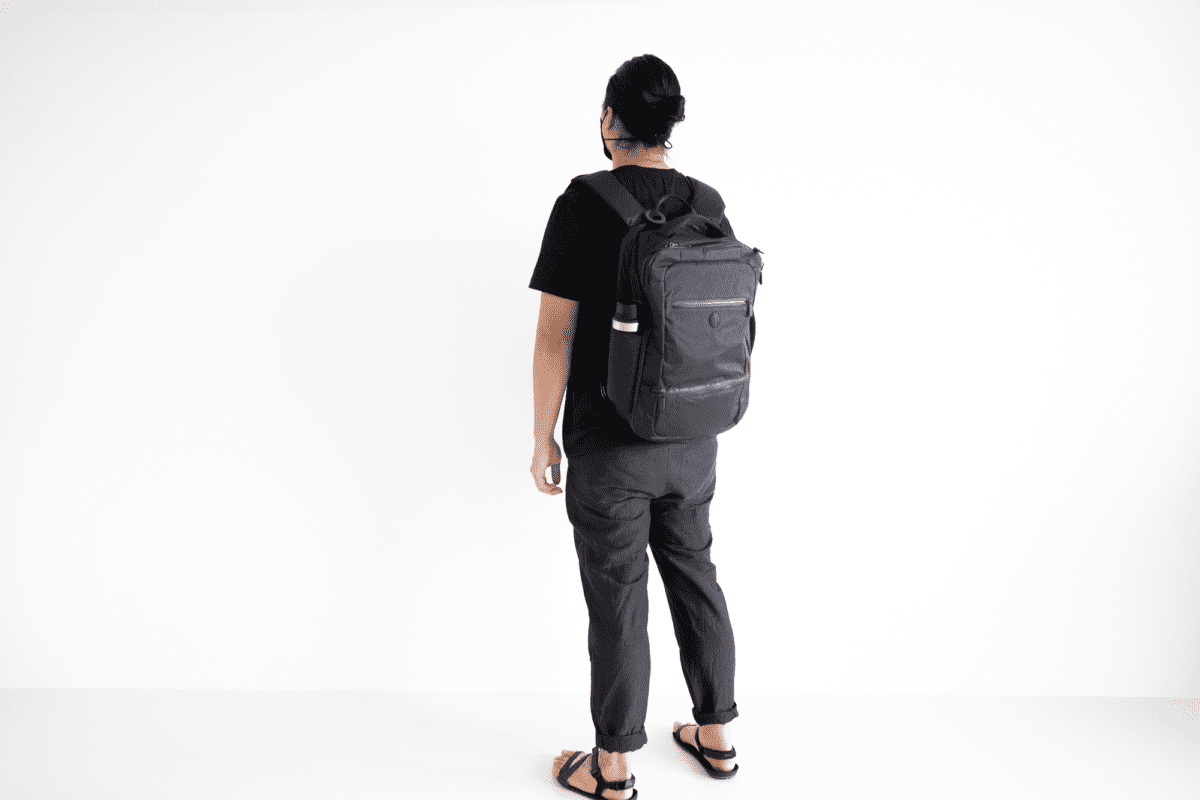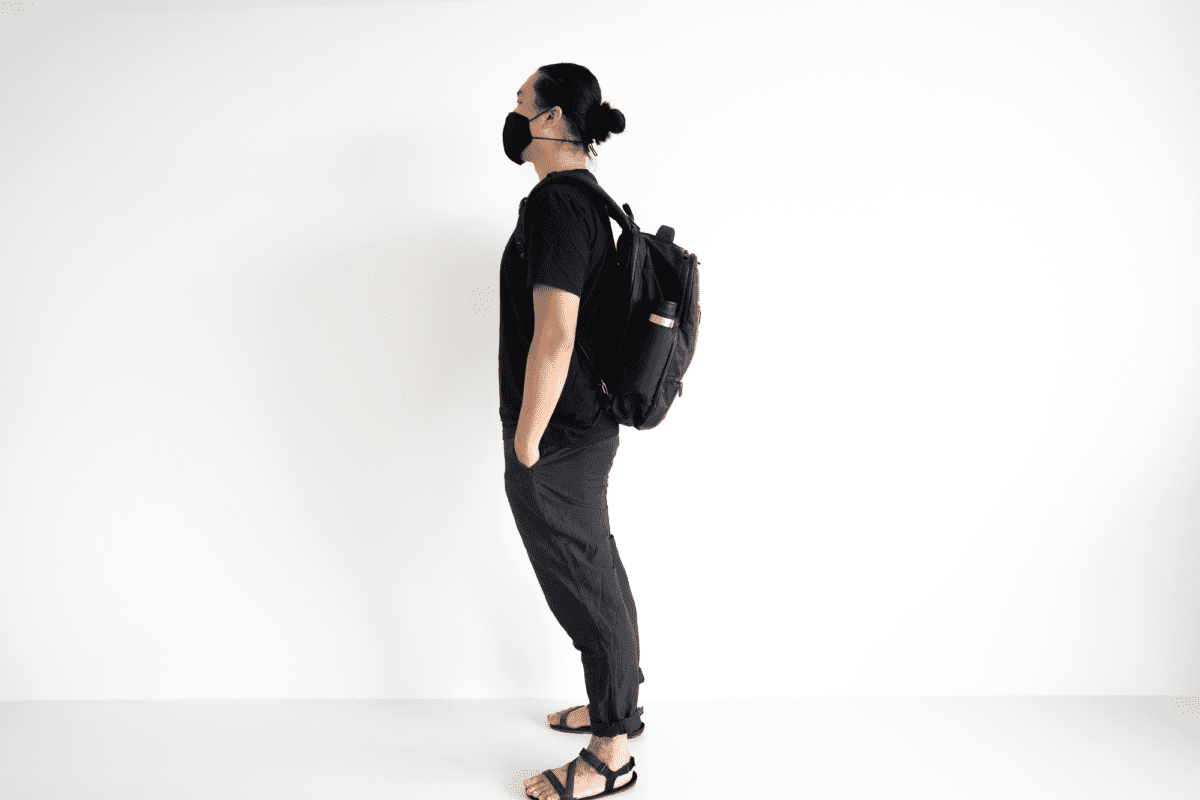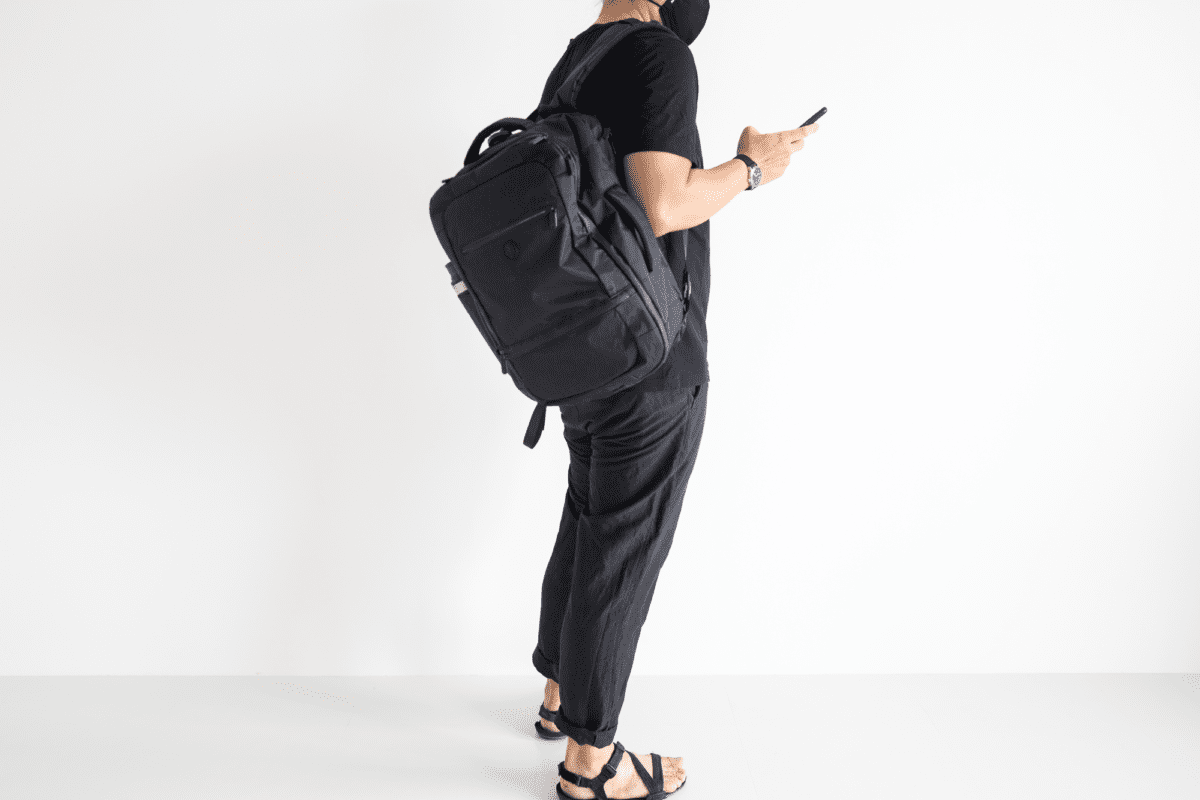 Like this review? See all of my in-depth reviews.
Also, consider supporting me by being a Patreon. Every cent given will go back into improving the content of this website.
Tagged footwear minimalist review sandal xero shoes