This website is made possible by readers. I may earn a small commission when you buy through the links in this article at no extra cost to you. Learn more.
The famous Scrubba finally comes in black, which means I can finally write that Scrubba review that you've been waiting for.
Details
Price $99.95 on amazon.com
Weight 245g (455g with straps)
Dimensions 54cm x 37cm (21″ x 14.6″) when laid flat.
Capacity 18 liters
Overview
Doing laundry while I travel is maybe the biggest chore for me. I mean, it's a pretty big chore even when I'm not traveling. Amidst the discomfort of being in a hostel, you have to take your sweaty clothes and endure looks while you wash them in a dirty hostel sink. Not really something I want to deal with at the end of a long day out and about.
Since I have curated my packing list to include mostly merino wool clothing which requires the minimum amount of washing, I avoid laundry during travel as much as I can. Even so, for longer trips, doing laundry is inevitable. This is where a brand like Scrubba comes in.
The Scrubba Stealth Pack is essentially a highly flexible washboard fused into a waterproof sealable bag. That way, you can wash your clothes without a bucket/sink or a separate washboard and still be able to utilize it as a backpack.
Before I gave it a try, I already had a few doubts in my mind. Do I need a whole other bag just for laundry? Wouldn't the bag itself be just another thing I have to dry? I took it on my recent trip to Danang, Vietnam to see if I could ease my concerns.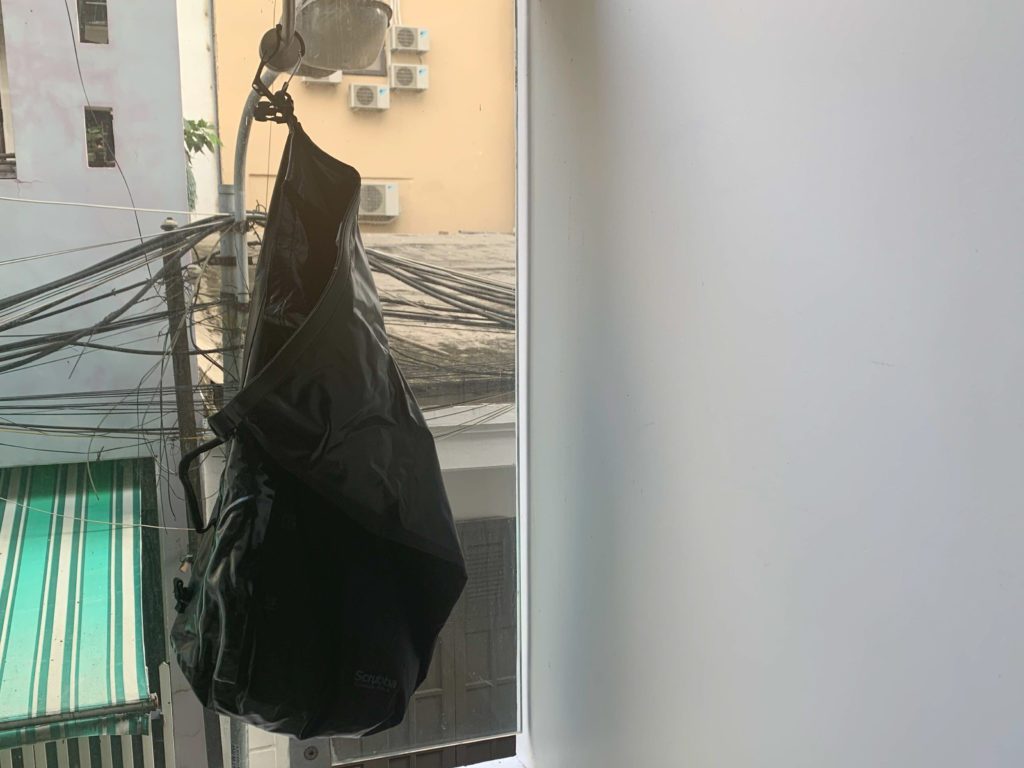 Style
As with everything reviewed on this blog, the Stealth Pack is black. I had actually known about the Scrubba for a while now but the original, bright green colorway put me off at the time. Even the brown, tactical version, it wasn't a compromise I was willing to make.
Style-wise, there is really not much to say. It essentially looks like what it is, a sealable bag with straps. If you have had experience with SealLine Dry Bags, you'll find that the Scrubba look similar.
To let you see the water level, you can see through the Scrubba via what they call the "viewing window". Through it, you can see the array small studs, which is their version of the ribs of a washboard.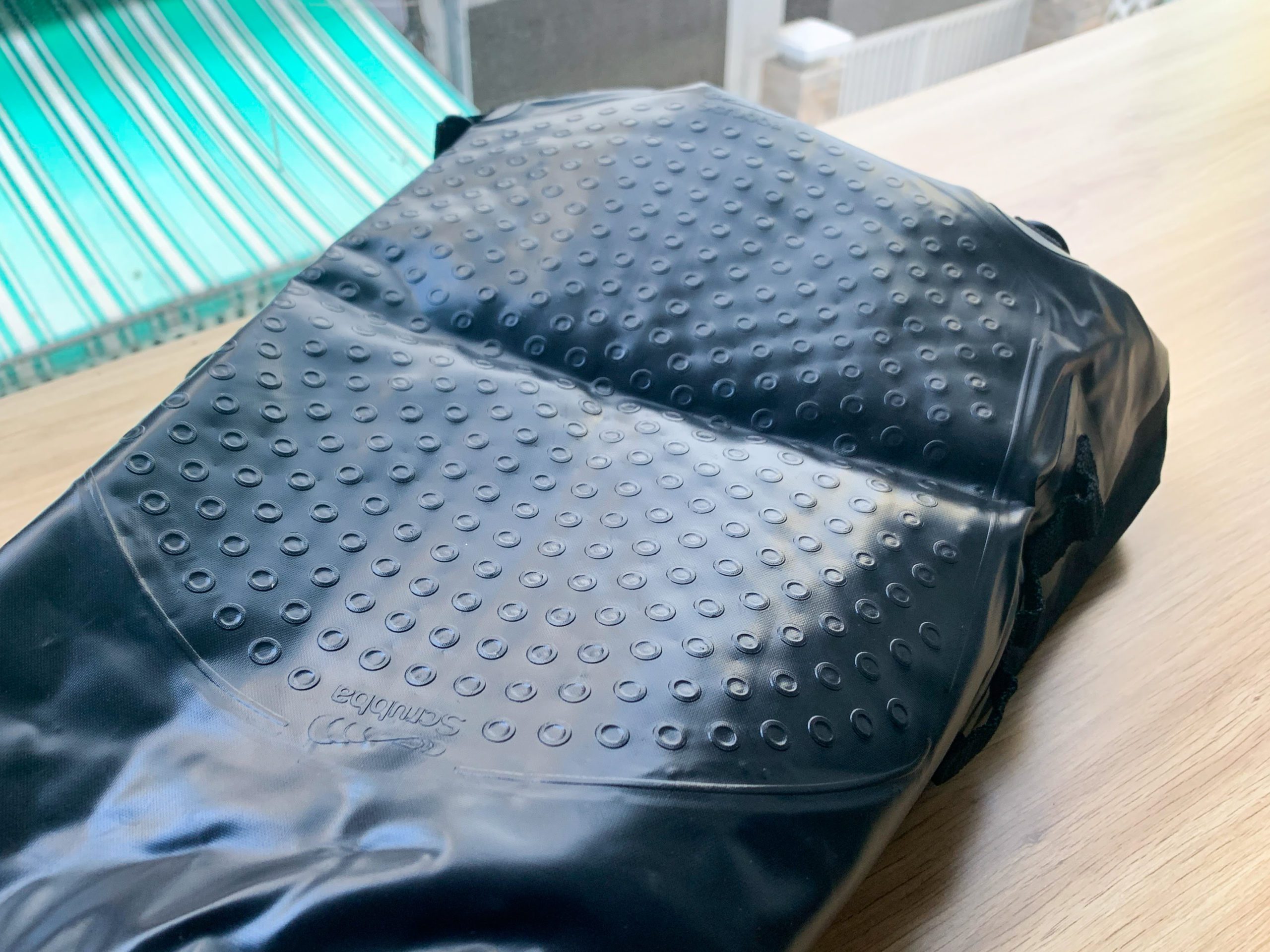 To make the dry bag more backpack-like, a side handle and three rows of gear loops were added. There is also a screwtop opening for you to drain the water (or air). It can also be used to turn the Scrubba into a makeshift outdoor shower.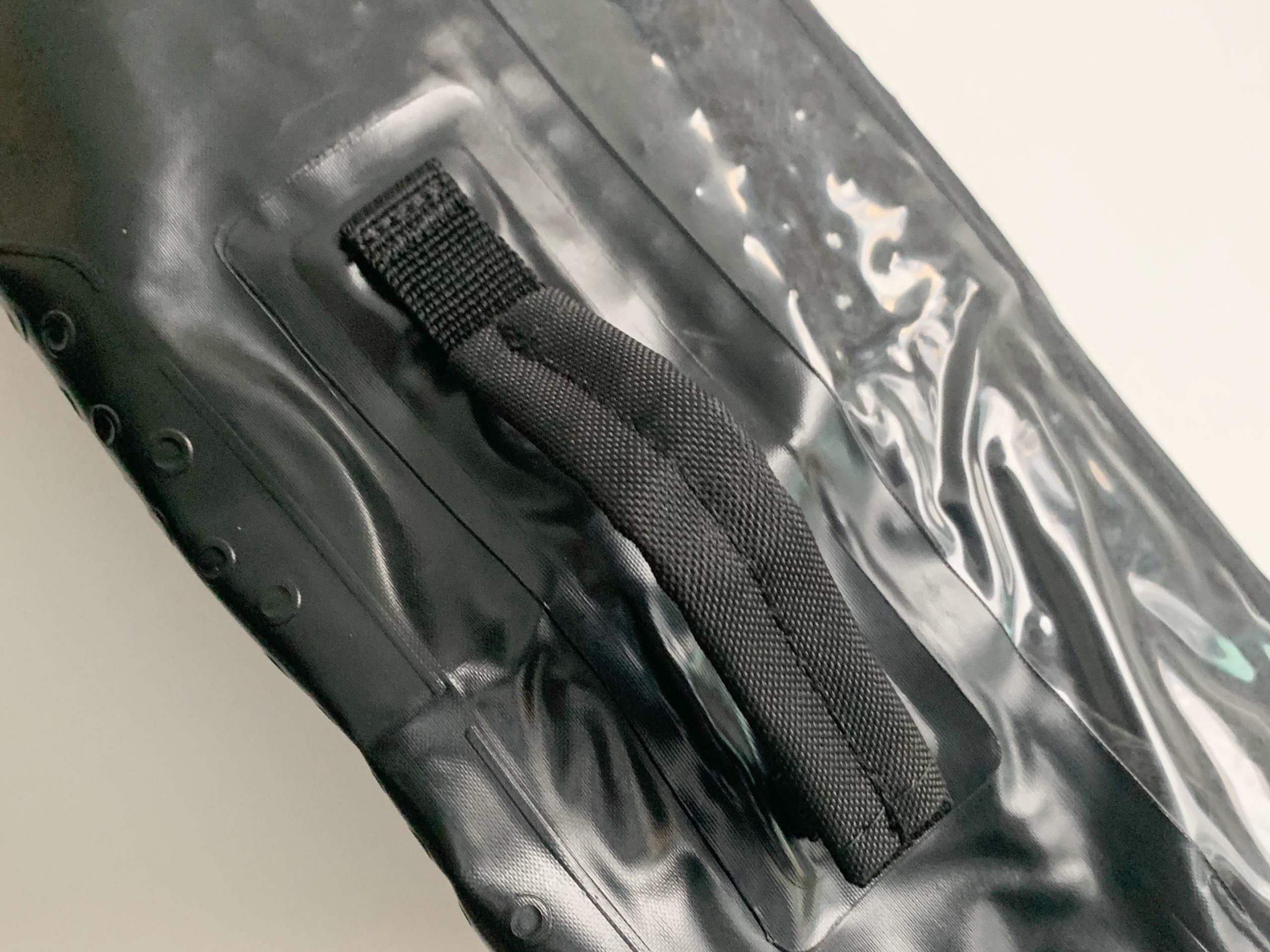 On the front of the Scrubba, there is a small white logo on the bottom right. There are also simple instructions on how to do the washing near the mouth of the bag, as well as water level indicators marking the clothes to water ratio.
But no one likes ads, so I got rid of them. If my articles helped you, I ask for your support so I can continue to provide unbiased reviews and recommendations. Every cent donated through Patreon will go into improving the quality of this site.
Since this isn't designed to be a backpack, but more like a dry bag with add-ons to make it work as a backpack, this isn't something I would use as a backpack unless I really want to keep my packing list to the very minimum. Luckily, the shoulder straps can be taken out. The Scrubba Stealth Pack without the shoulder straps the default mode I would take with me on my travels.
On my trip to Danang, Vietnam, where I was already over the Vietjet carry-on limit, I left out the straps completely and brought along my TOM BIHN Daylight Backpack instead.
Material
The Scrubba boasts being able to keep water out as well as in. It's made up of a waterproof 40 denier nylon fabric with a polyurethane coating, with a 210 denier nylon back panel.
Using high-frequency welding techniques, this created a wash bag that is durable yet lightweight.
The Scrubba wash bag is made from a 40 denier nylon fabric with a polyurethane coating. These materials, in conjunction with high-frequency welding techniques applied during the manufacturing process, allow for a wash bag that is simultaneously durable and lightweight, creating the perfect device for travel and the outdoors.
Isn't 40 denier a little low?
For those of you are who used to 1000 denier GORUCK bags, 40 denier might sound a little low to the average one bagger.
Denier is the unit of measurement that refers to the thickness of individual threads or filaments used in textiles. Typically, the higher the denier count is, the more durable the product is.
So, compared to backpacks with a denier count usually starting from the 500 range, isn't 40 denier low? Well, that's because you are comparing apples to oranges.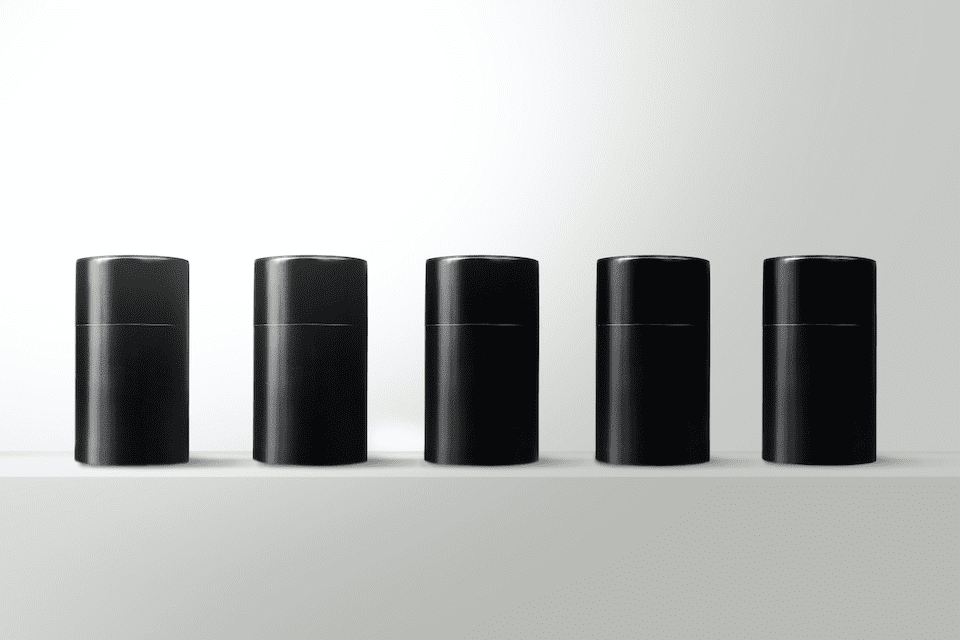 I found a 100 year old company that would create these heirloom quality canisters for me. They are handmade and will keep your tea leaves, coffee beans or anything that you need dry for years to come.
or read review
A higher denier count might mean more durability, but it also usually means more weight. For a product that isn't meant to be a backpack, the extra denier count is simply unnecessary, and instead, the weight and cost savings you get with a lower denier count is a much better deal.
At 142g (~5oz), the Scrubba can be packed down to the smallest of bags. I used the TOM BIHN Stuff Sack #2 during my trip.
Usage
Now, for a product that was designed to make life easier, the real trial by fire is when it's being used. I mean, most of us travelers have had experience dealing with laundry at the hostel's sink, so do we really need the Scrubba Stealth Pack?
While the Scrubba does solve several problems when it comes to laundry during travel, there are some caveats.
No more problems storing and transporting dirty laundry.
The first great thing about the Scrubba is that it's a dedicated bag for my dirty clothes. While I do own the TOM BIHN Laundry Stuff Sack, the Stealth Pack lets me procrastinate on an obscene amount of dirty clothes. While I don't usually bring a lot of clothes when I travel, it's nice to have somewhere I can dump all my dirty clothes at the end of the day.
One thing that I wish the Scrubba comes with, is some kind of hook for hanging. While there are O-rings near the mouth of the bag, you still need a carabiner (I use the Outdoor Element Firebiner) or hook (like the STEAM CLIP) to hang it up.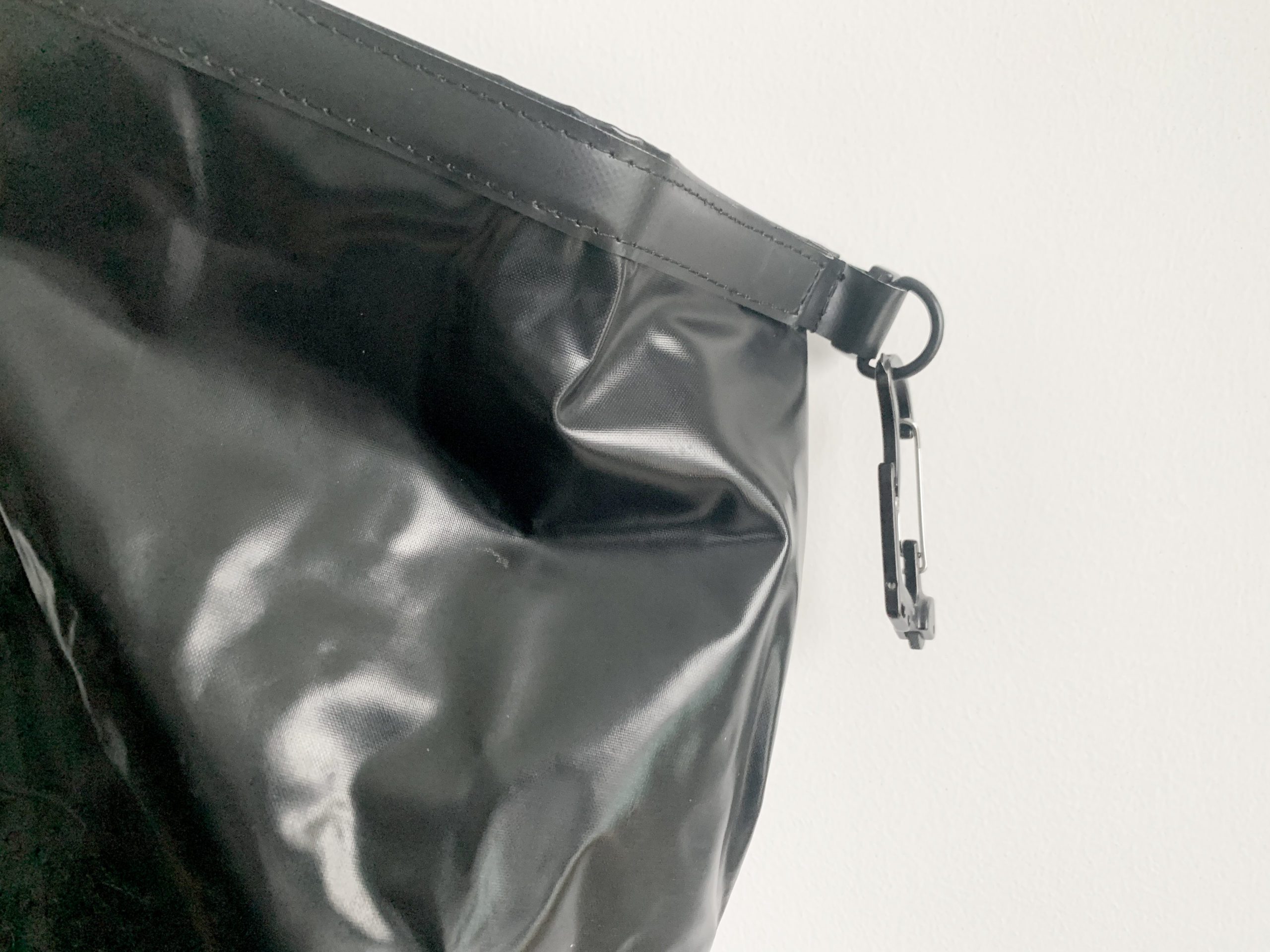 That aside, putting your dirty laundry into a bag makes it easy to transport those clothes to the hostel washroom. In the past, I used to hand-carry all my dirty laundry as well as clothes to change into to the shower and do the good old' laundry while I shower routine. You'll probably have clothes falling along the way, with your hands full of toiletries and whatnot.
No more dirty hostel sinks.
While I've been very careful when it comes to picking hostels and don't usually have to deal with filthy sinks, there are certainly times when this can't be avoided.
Even if a sink looks clean, how clean is it really? People use them to wash all sorts of stuff and even spit into them. Can you really trust soaking your clothes in a sinkful of water with so many unknowns?
With the Scrubba, the entire washing process happens within a controlled environment, so your clothes never have to come in contact with any foreign surfaces.
However, the caveat is now that you would probably not be able to do your laundry just with the sink. We know sometimes hostel showers tend to have a line, but securing a shower booth was something I couldn't avoid using the Scrubba since you need to fill and pour out the water a few times.
Wet messes still do happen.
How you use the Scrubba is that you add cleaning liquid, water, and your clothes into it. Then, you clip and roll it to create an airtight space like with any other dry bag. Then, you deflate any excess air via the valve and start scrubbing. You want to note that you have to open the valve just enough for air to escape but not the water.
When washing clothes in a small sink, all that scrubbing tends to send water flying in every direction. With the Scrubba, all the washing happens within a water-sealed space, so you do avoid the wet messes you get during the scrubbing part.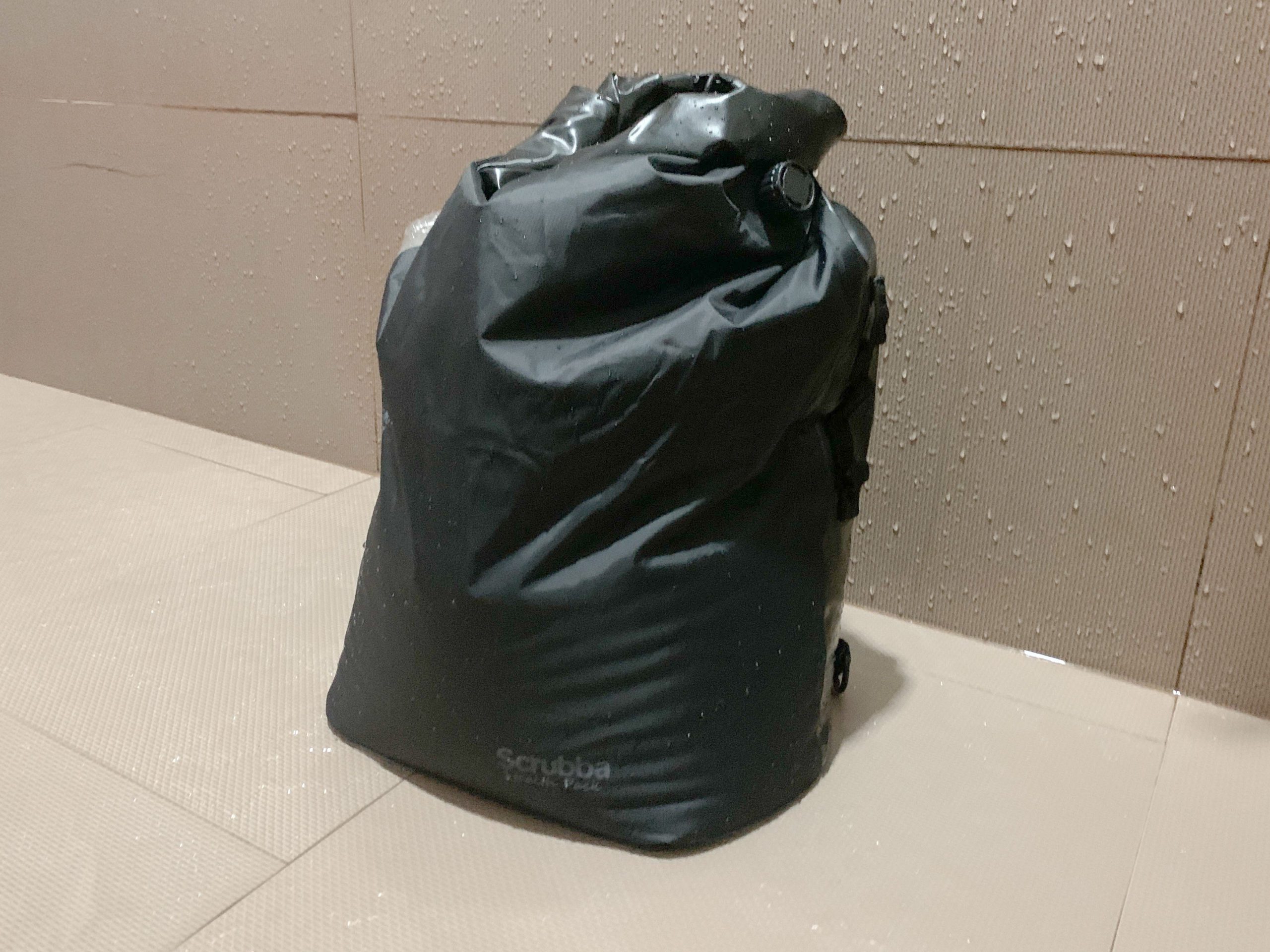 But when the wet messes happen for me, it is when you fill up the bag. Here are some of the problems I faced
Can't use the sink
It's hard to fill the bag up in the sink because of how big the bag is compared to an average-sized sink. So, I have to use the shower mixer tap to fill it up.
Holding it up to the tap gets heavy
I try holding it up to the shower mixer tap and it gets heavy as you fill it with water, and also because there isn't really a proper handle to hold up the bag.
Putting it on the floor would wet it
The next option would be just to put it on the floor while you fill it up. Since shower floors are usually wet and icky, the outside of your Scrubba would be as well.
Possible splash damage
Since there isn't any structure to the bag, you still need to hold it up and ensure that the water goes into the mouth. If the water misses the mouth of the bag, be sure that the waterproof material is going to send the water in all directions.
In Danang, my Airbnb had a tap that spurted water in all directions, and it created an even wetter mess since I couldn't lift the Scrubba up to cover the tap.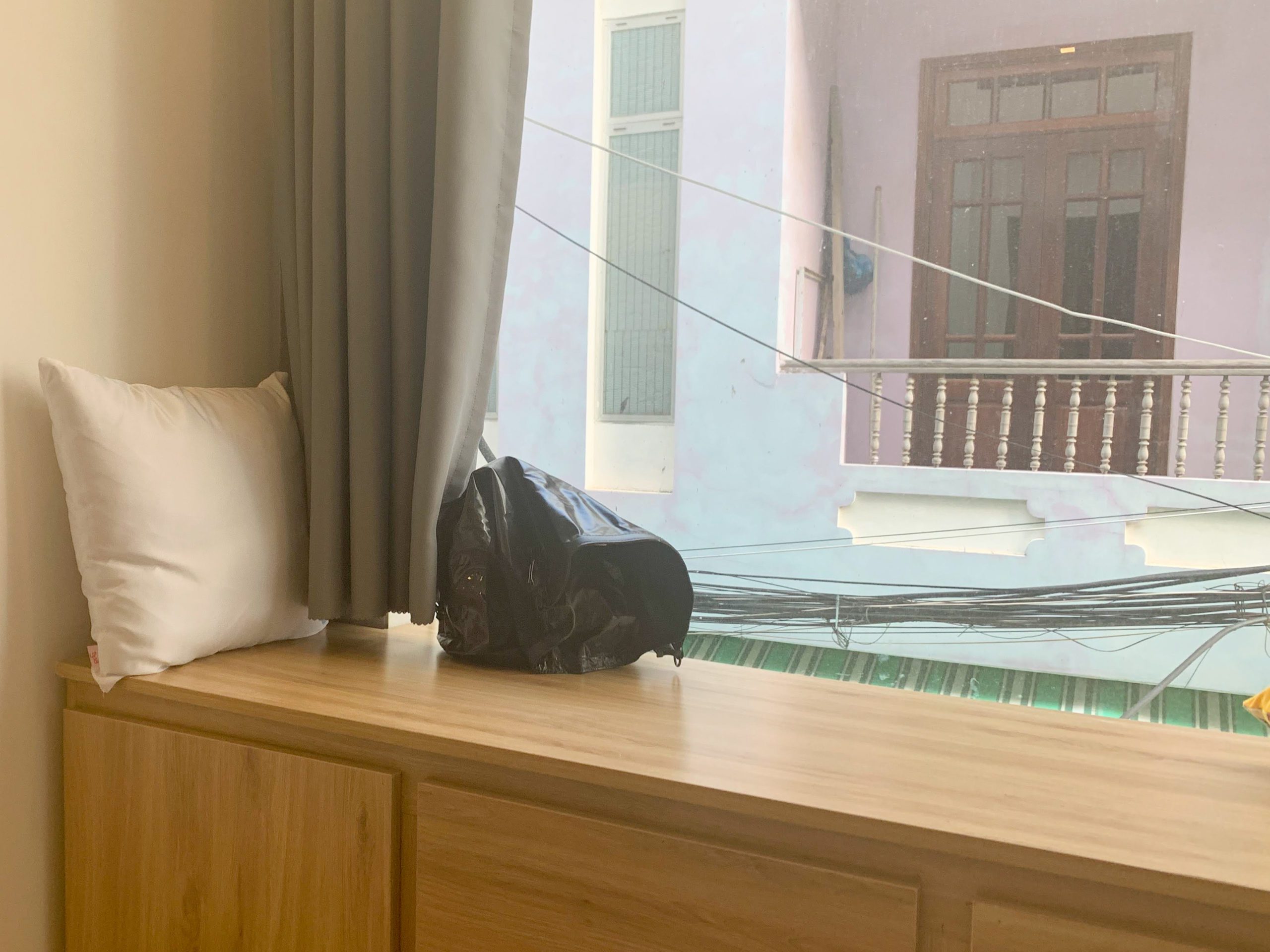 Not sure if clothes are clean
Whenever I do my laundry during travel, I get a wave of satisfaction when I see murky water drained from my clothes when rinsing off the soap. And I would keep soaking and squeezing the water out till the water was somewhat clear, so I'm sure they are clean.
But with the black Scrubba Stealth Pack, there isn't a way to tell if they are clean, just by rinsing as instructed. You would still have to go through the same process if you really wanted to be sure.
I guess this isn't a big issue because no matter how you try to squeeze the clothes while they were in the Scrubba, you'll probably still have to remove them and give them one last squeeze before hanging them to dry,
---
After the washing, what you still have to deal with is drying your clothes. In fact, apart from your clothes, you would now have to deal with drying your Scrubba Stealth Pack as well.
I didn't find it much of an extra hassle since you had to dry your clothes anyway. And even though I passed on using it as a backpack, the O-rings for the straps did allow me to hang the bag upside down to drain and dry it when not in use.
You do have to take special care by not drying your Scrubba under direct sunlight as exposure to temperatures over 50°C (122°F) can damage the inner and outer coatings.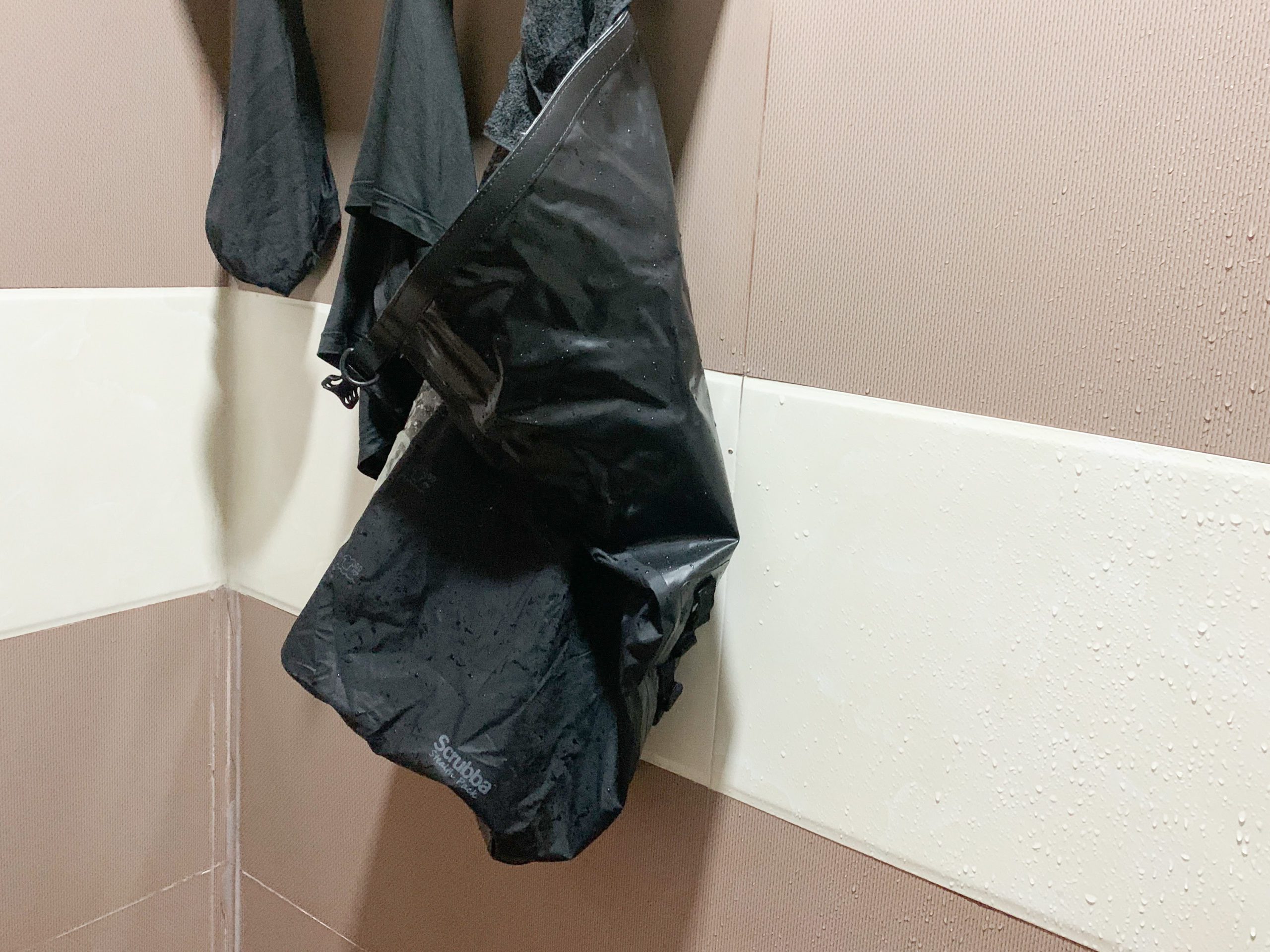 Conclusion
So, do you need the Scrubba Stealth Pack?
Given I have a lot of choices when it comes to packable backpacks, I personally wouldn't use it as a backpack. As a backpack, it's a little too makeshift for my taste. No matter how you look at it, it's a washbag first.
The Stealth Pack does have a much bigger capacity than the other versions, making it perfect for the long term traveler that prefers to keep the frequency of doing laundry to the absolute minimum.
If you are an ultralight traveler than don't mind doing laundry every night, keeping each load to the minimum, then you might not need this since it'll end up being extra weight that you have to care about.
But, if you like to consolidate clothes for one good wash at the end of the week and be able to breeze through it, then the Scrubba might have a place in your onebag arsenal.
Like this review? See all of my in-depth reviews.
Also, consider supporting me by being a Patreon. Every cent given will go back into improving the content of this website.