This website is made possible by readers. I may earn a small commission when you buy through the links in this article at no extra cost to you. Learn more.
Details
Price $17-$23 on tombihn.com
Material 200 denier Halcyon/nylon ripstop or 210 denier 2×2 Ballistic nylon
Made in USA with fabric from Korea/Japan/U.S.A.
Here are the size-specific details
| | | | | | |
| --- | --- | --- | --- | --- | --- |
| | Dimensions | Volume | Weight (200 Halcyon) | Weight (210 Ballistic) | Price |
| #1 | 3.9″ (w) x 6.3″ (h) x 2.6″ (d) / 100 (w) x 160 (h) x 65 (d) mm | 75 cubic inches / 1.0 liters | 0.8 oz / 20 grams | 1.0 oz / 28 grams | $17 |
| #2 | 5.2″ (w) x 7.5″ (h) x 3.5″ (d) / 130 (w) x 190 (h) x 90 (d) mm | 125 cubic inches / 2.0 liters | 1.1 oz / 30 grams | 1.3 oz / 38 grams | $18 |
| #3 | 6.5″ (w) x 9.1″ (h) x 4.3″ (d) / 165 (w) x 230 (h) x 110 (d) mm | 250 cubic inches / 4 liters | 1.5 oz / 45 grams | 2.2 oz / 63 grams | $20 |
| #4 | 7.9″ (w) x 10.2″ (h) x 5.2″ (d) / 200 (w) x 260 (h) x 130 (d) mm | 425 cubic inches / 7 liters | 1.8 oz / 50 grams | 2.2 oz / 63 grams | $23 |
Overview
TOM BIHN has long been one of my favorite brands. I work with many brands, but only a few have me impressed product after product. TOM BIHN is one of these brands.
For those who are new to the brand, TOM BIHN is a legendary name within the onebag community, with their Synapse 25 taking the world of travel backpacks by storm. It wouldn't be an overstatement to say they have attained legendary status within the community.
While their backpacks have already gone through a trial by fire, in this article, I'll be taking a look at their lesser-talked-about Travel Stuff Sacks.
Every traveler has their own preferences when packing their bags. Some like rolling up their clothes and putting them in the bag; some like bags with more organization so they can do without packing cubes, but I'm the kind that lives and die by packing cubes.
For me, there are a few reasons why I lean towards this style of packing. I like emptying my backpack the moment I reach my accommodation, but I like them to still stay organized when I do so. I also often bring along a packable daypack, so using cubes lets me easily transfer the contents of my backpack. While, technically, packing cubes take up space, they do let you compress down your stuff so that it takes up less space overall.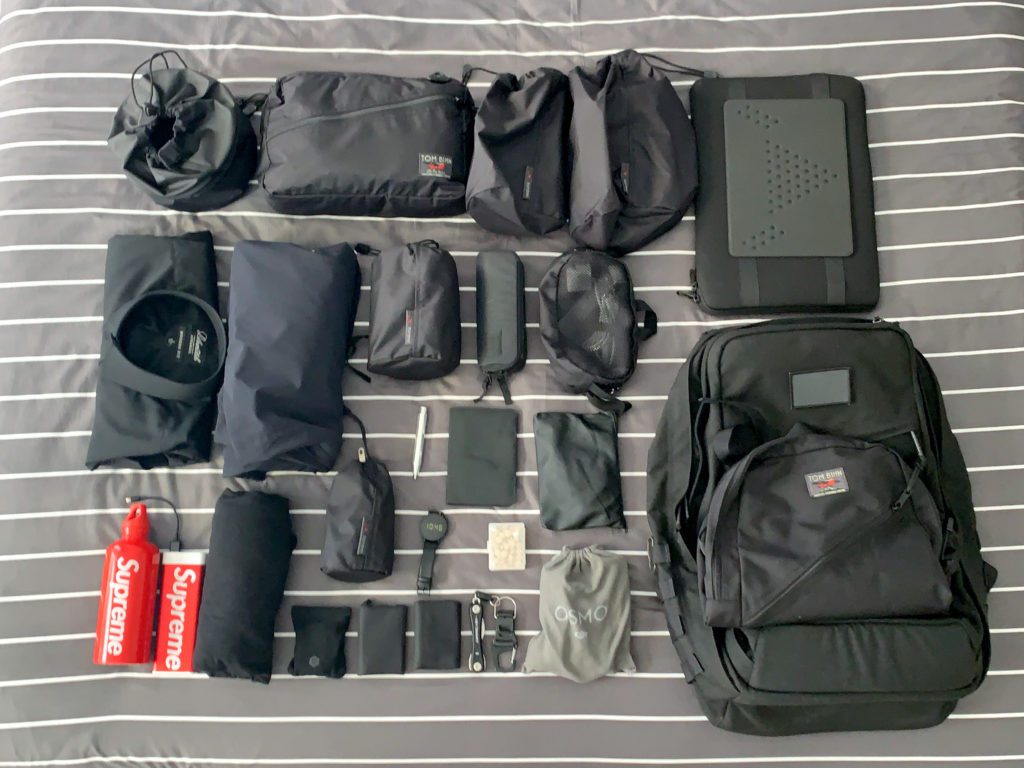 So, while I usually use the Tortuga Outbreaker Packing Cubes, I took the chance to thoroughly test the TOM BIHN Travel Stuff Sacks during my recent trip to Danang, Vietnam.
Style
As someone who has a fetish for black products, the Stuff Sacks being reviewed for this article are in black, in 210 Ballistic nylon. While the Ballistic nylon versions are slightly heavier than the Halcyon ones, the Halcyon ones, unfortunately, didn't come in black. Even if they did, they'd likely come with the checkered pattern present in all their Halcyon products, a pattern that I can do without.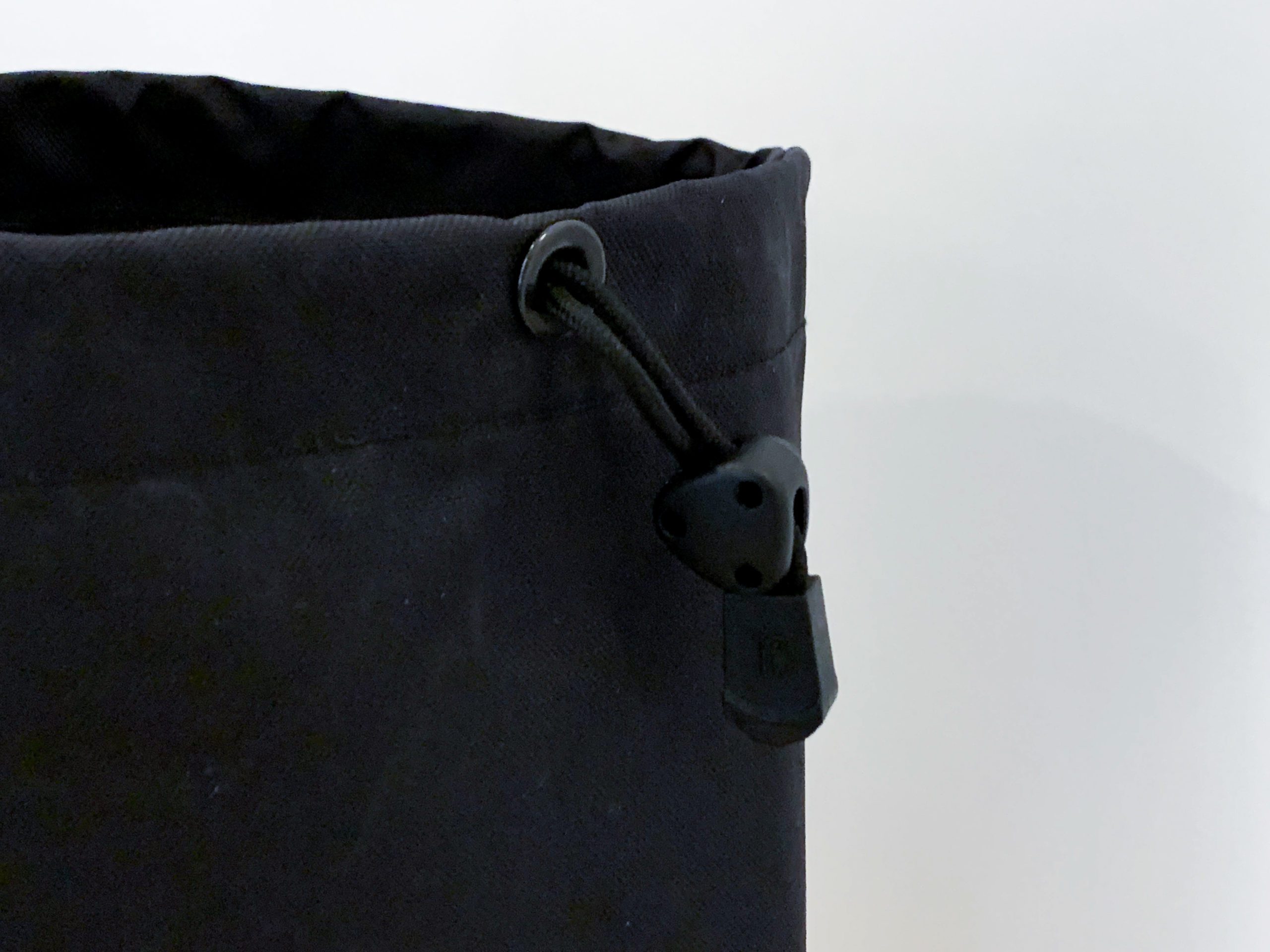 Some TOM BIHN accessories were created because TOM BIHN wanted to use the smaller pieces of leftover fabric from producing their backpacks. An example of this is the Clear Organizer Pouches, where they don't allow you to pick the color.
However, these Stuff Sacks use 210 denier Ballistic nylon, which isn't used in any of TOM BIHN's backpacks. Despite the lower denier count, these look similar to the material you'll find on Synapse 25.
But no one likes ads, so I got rid of them. If my articles helped you, I ask for your support so I can continue to provide unbiased reviews and recommendations. Every cent donated through Patreon will go into improving the quality of this site.
These sacks come in four sizes, aptly named #1 to #4. There is a brand tag on the outside of each sack. Unlike most packing cubes that use zippers, these are open and closed with a drawstring. There is also a small tag with a single number inside the sacks to indicate the size.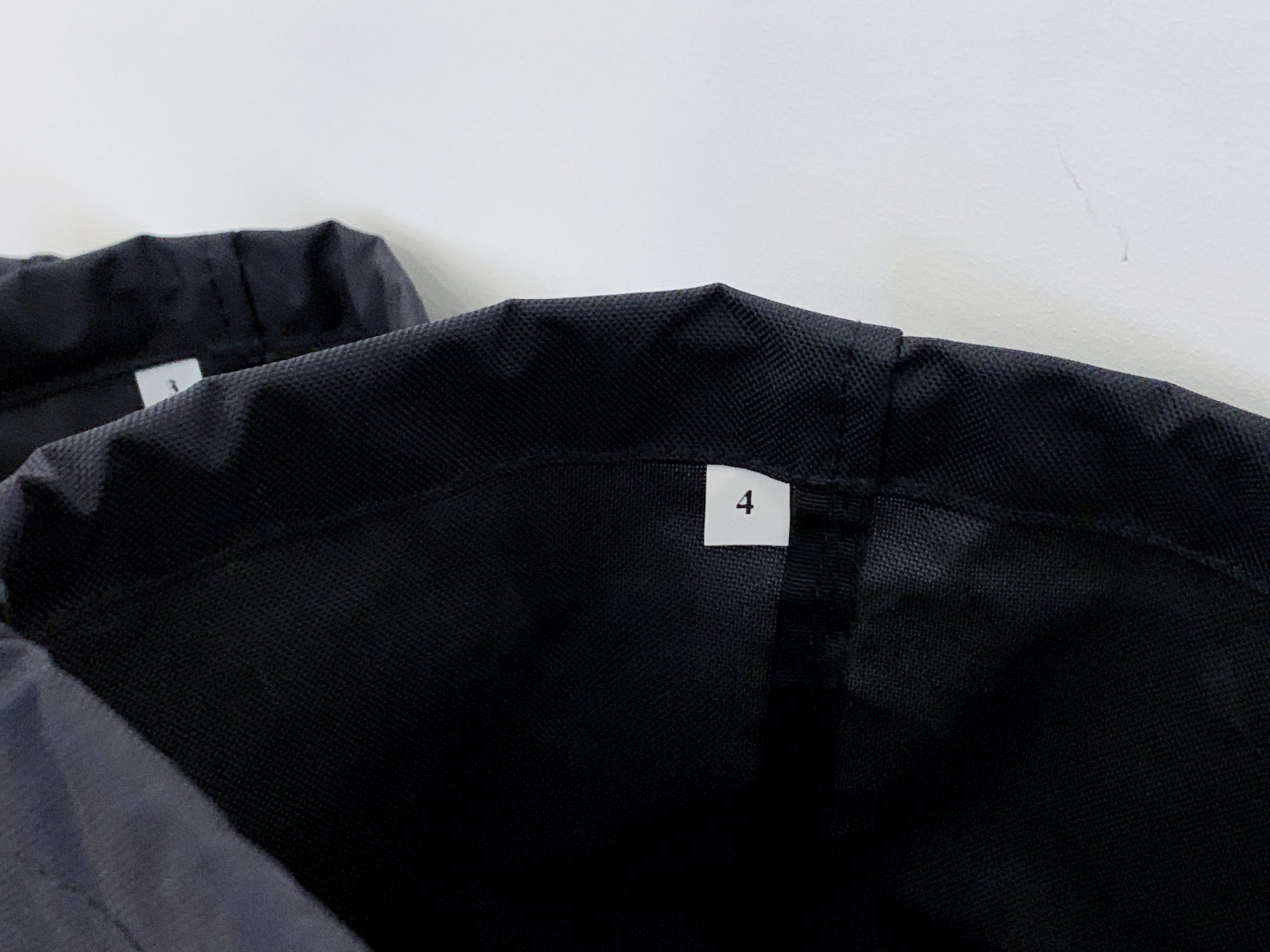 Material
For materials, you have a choice between the 200 denier Halcyon/nylon ripstop or 210 denier 2×2 Ballistic nylon.
Since I'm a sucker for consistency and the color black, I've gotten the black Ballistic nylon for all of my TOM BIHN products so far. While I haven't had first-hand experience with Halcyon/nylon ripstop, I can confidently say either of these materials is more than enough since they'll be protected by your backpack most of the time.
Even though the material is a third the weight of the 1050d Ballistic, they have the same construction (two yarns woven side-by-side in a basket pattern aka a "ballistic weave").
What's special with TOM BIHN's version is that the individual yarns are being twisted as they are laid down. The twisting sends any broken filaments on the surface of the fabric into the back. In doing so, it mitigates any potential effects of abrasion.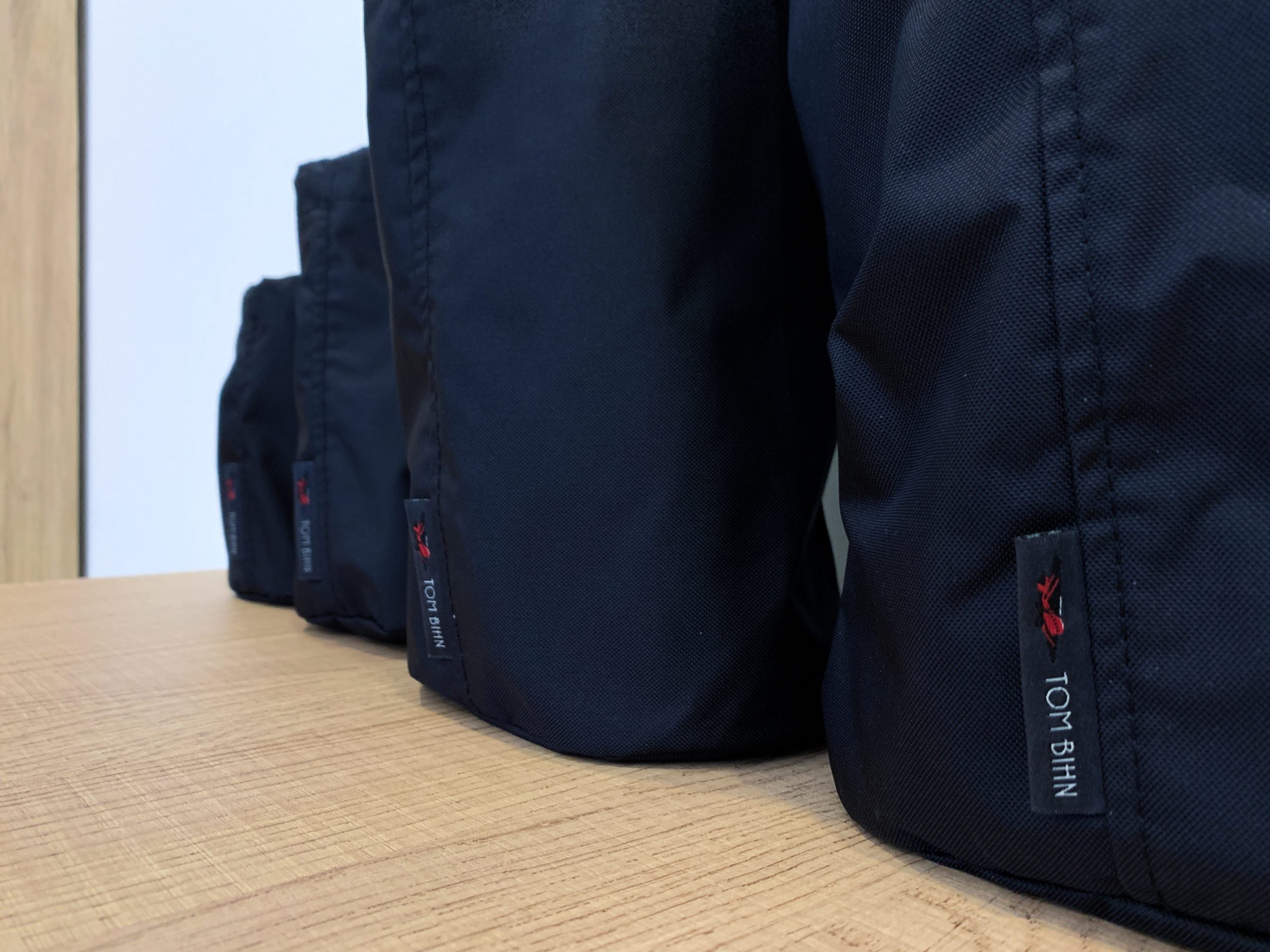 If you are an owner of their legendary Synapse 25, you'll find that the 210 denier HT Ballistic nylon has a similar matte look and smooth feel, something that I've grown to prefer.
There is a light urethane coating on the inside and an exterior C6 Durable Water Repellant (DWR) treatment, both of which are above and beyond what is typically necessary for packing cubes.
Long story short, the 210d Ballistic nylon is the ideal fabric choice for linings, dividers, and accessories.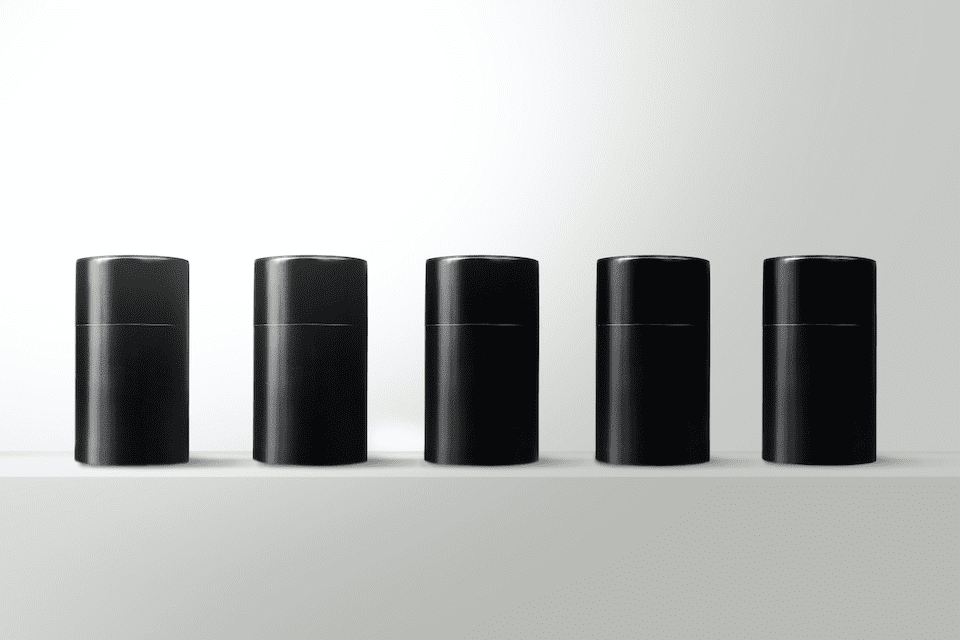 I found a 100 year old company that would create these heirloom quality canisters for me. They are handmade and will keep your tea leaves, coffee beans or anything that you need dry for years to come.
or read review
Usage
Packing cubes are pretty standard stuff, but since these are "compression sacks," there are a few things to note.
First of all, unlike some packing cubes with see-through mesh, you won't be able to tell the contents of the sacks without opening them. This is especially so if you have a few of the same size. Even for me, with one of each size, the size difference is too subtle for easy differentiation.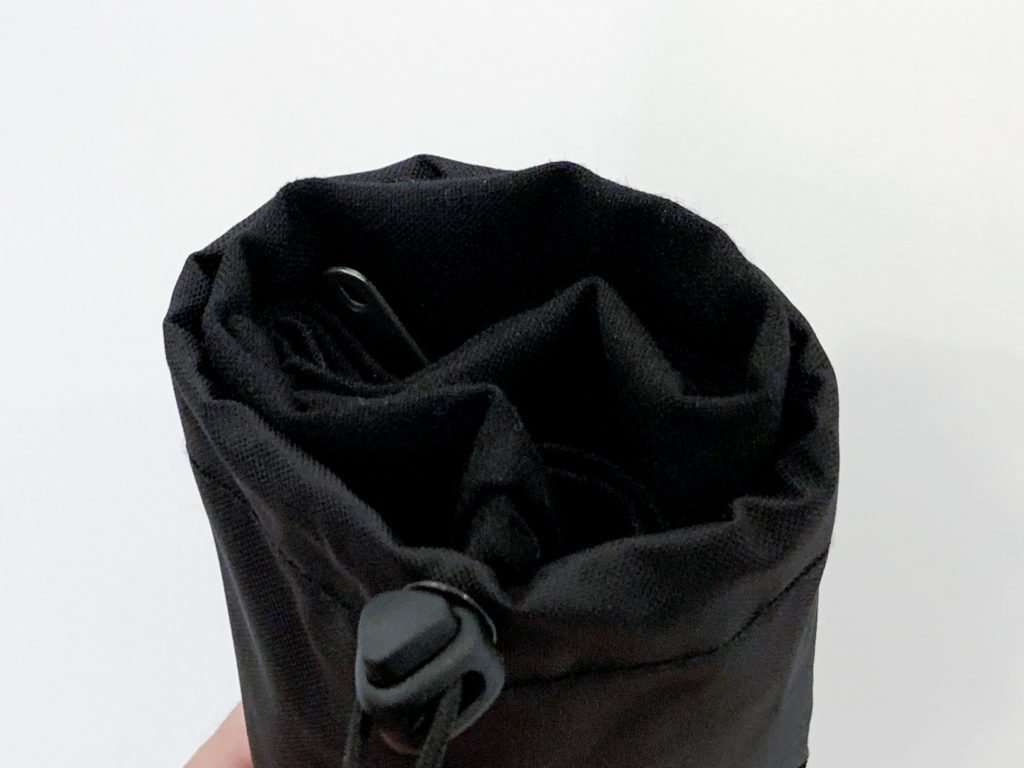 Since these are "stuff sacks," these are great for compressing clothes. However, given the tough material, these aren't too great for non-compressible items. The structure of the fabric will, instead, take up extra space.
Also, the tough material makes it pretty difficult to close with the drawstrings. You kind of have to tug on the fabric instead of just pulling the drawstrings.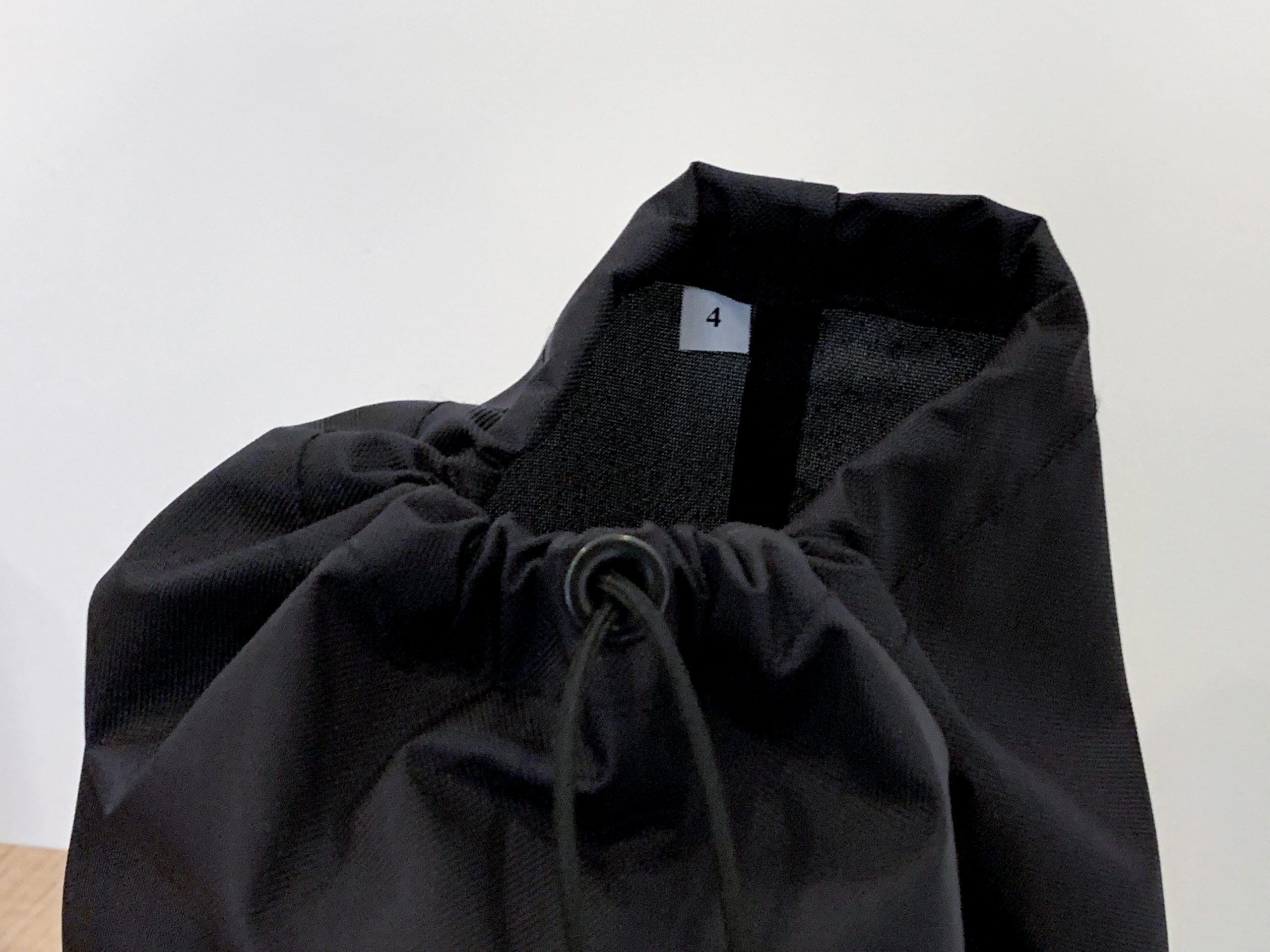 The sacks don't have a square or round bottom but rather an elongated oval, making these sacks stuffable themselves. I had no problem squeezing them into the smallest remaining spaces in my backpack.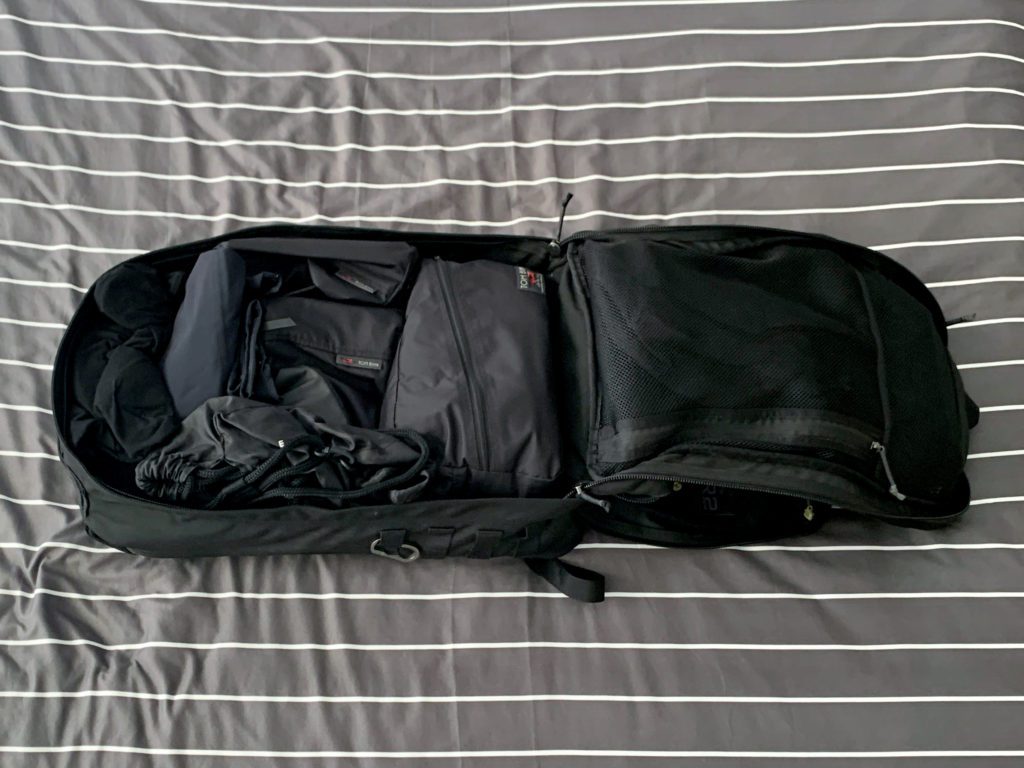 For this review, I used the following sizes to contain the following items: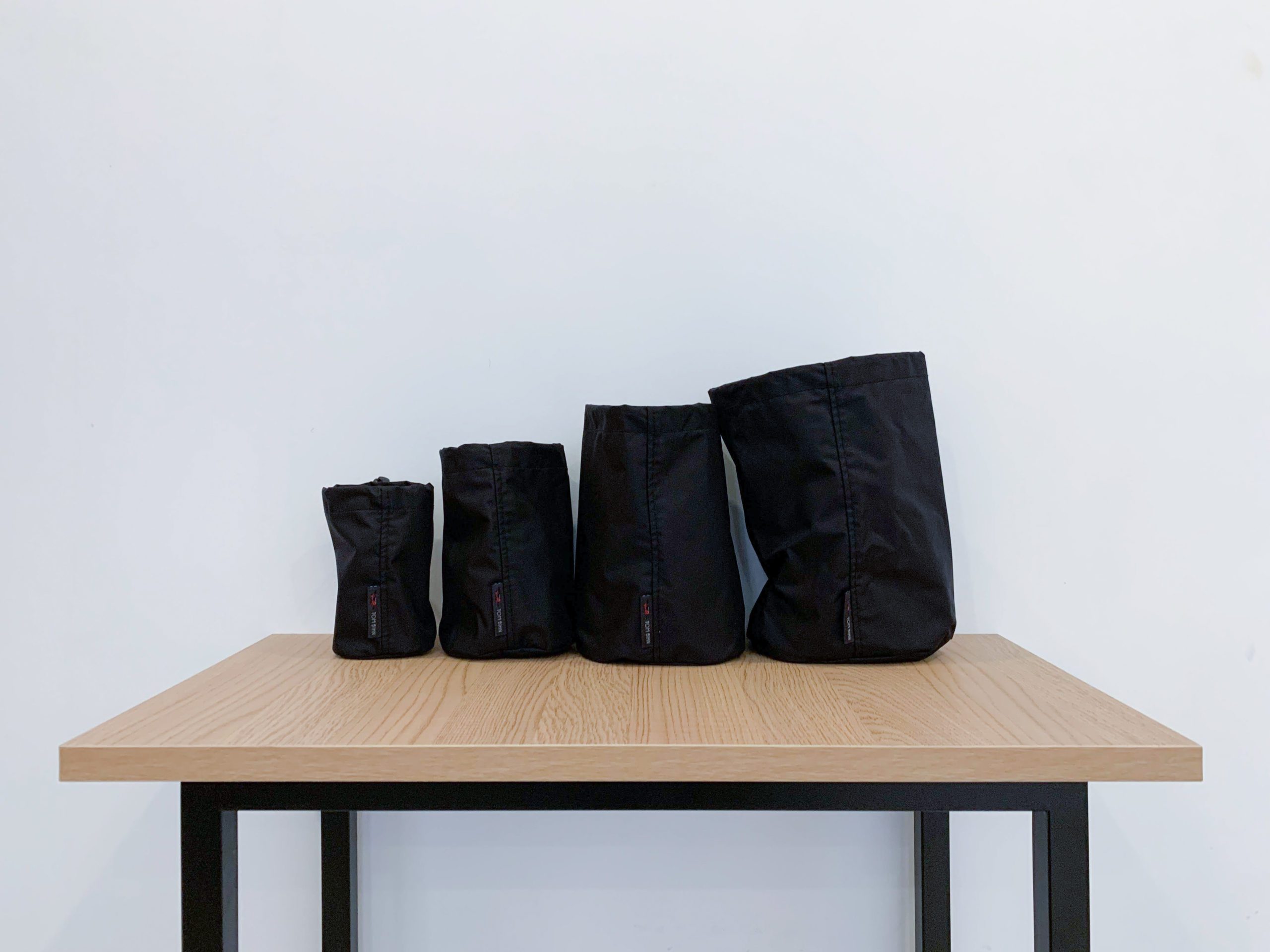 Conclusion
I never knew "travel stuff sacks" were a thing, but these are certainly a welcomed addition to my onebag arsenal.
Additional Images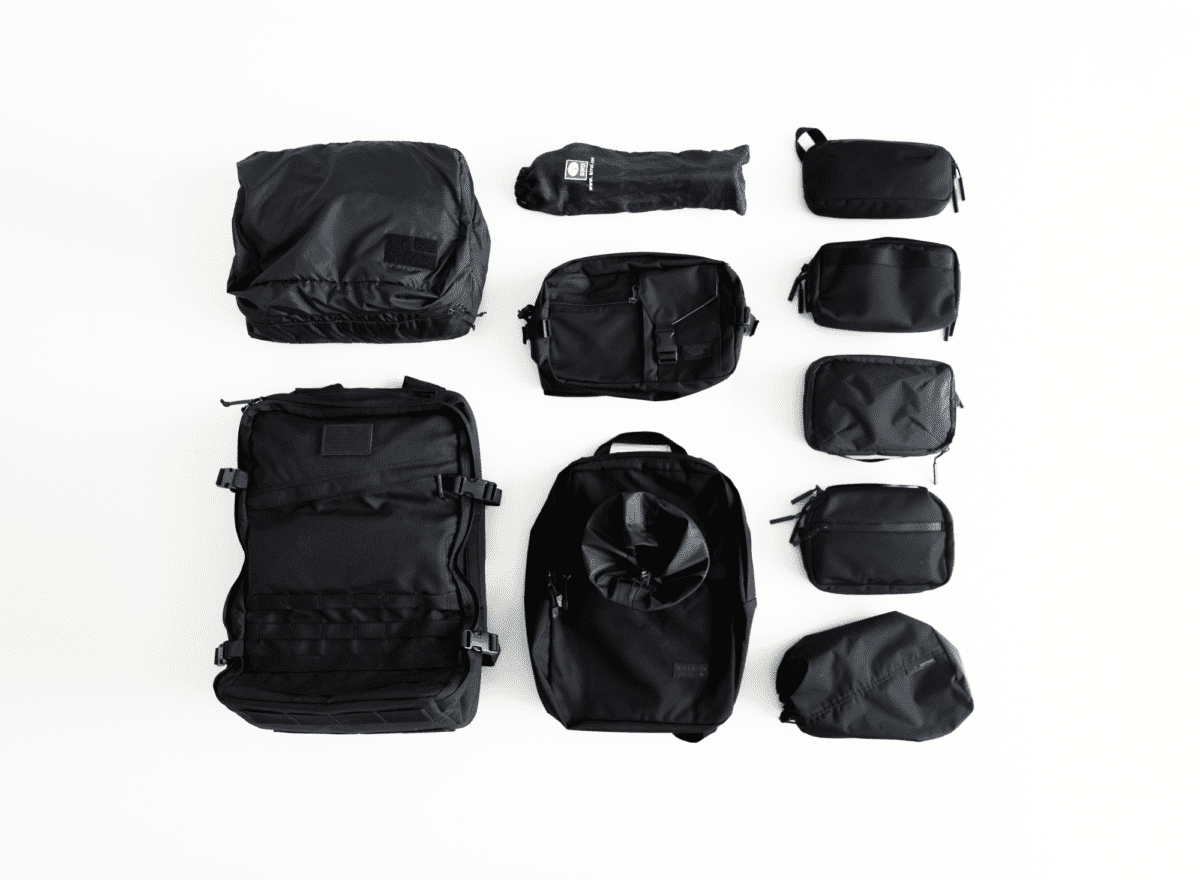 Like this review? See all of my in-depth reviews.
Also, consider supporting me by being a Patreon. Every cent given will go back into improving the content of this website.
Tagged accessory onebag packing cube review tom bihn