This website is made possible by readers. I may earn a small commission when you buy through the links in this article at no extra cost to you. Learn more.
Update: Master & Dynamic have updated the collection, thus the following links have been updated
Details
Price $299 on masterdynamic.com
Weight
Materials Handcrafted acetate, stainless steel
Battery Life 10 hours, extra 30 hours with charging case
Designed and developed in New York City, USA
Overview
There's a special place in my heart for Master & Dynamic products. As a brand, they share the same love for minimalist aesthetics and attention to detail as I so strongly believe in. Not only do they innovate beyond the level at which headphones operate, they do it with style.
I'm never a form versus function kinda person. I believe in form and function. I've witnessed it with many products I reviewed and know for a fact that it's definitely possible, so I expect as much.

After reviewing the MW65 headphones, which I was thoroughly impressed with, Master & Dynamic came up with something that I couldn't resist. I love a good pair of wireless headphones for the noise-canceling ability, but nothing beats the packability and light weight of a compact pair of wireless earphones.
While the Master & Dynamic MW65 have tempted me a couple of times to take it on my trips, I wasn't able to let go of the space savings I could have with wireless earphones.
There are three versions of the MW07. The regular version, the PLUS, and the GO. Of course I had to go for the best one, so this is the review of the MW07 PLUS.
I do own a pair of Apple AirPods (not the pros), so I'll be seeing how they compare.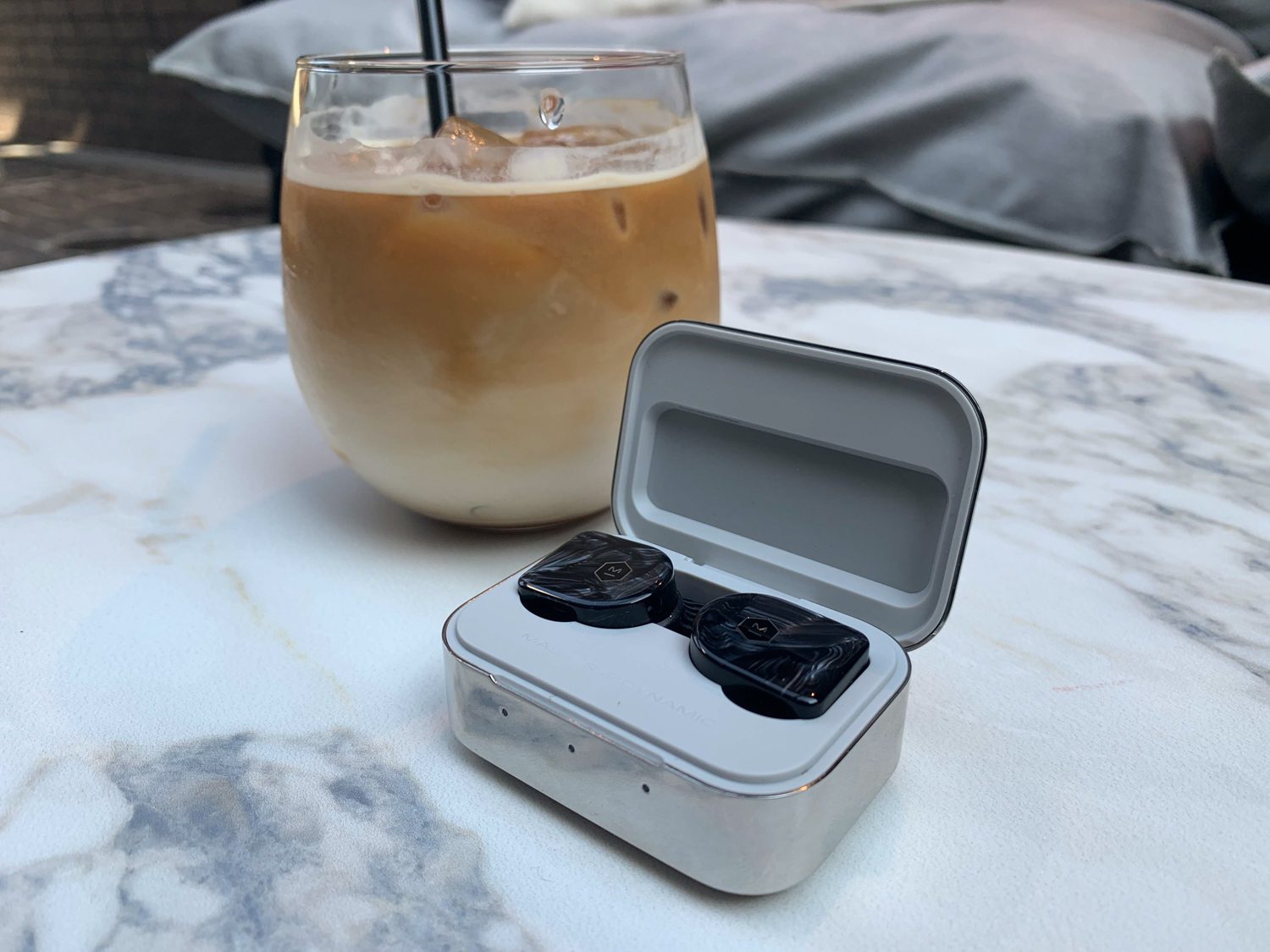 Style
When I mentioned that Master & Dynamic has style, I'm not kidding. Unlike the minimal design of the Apple AirPods, the MW07 PLUS has something to say with its design.
These are a pair of true wireless earphones, which means there are no wires at all, unlike something like the Powerbeats 3 which are just "wireless". This means the battery and mic are all included in each earphone.
The charging case is a thing of beauty. In a shiny mirror-finished stainless steel all around, with three charging indicators on the front, the form is an embodiment of class. The form is simple, but the exterior is absolutely a beast of a flex.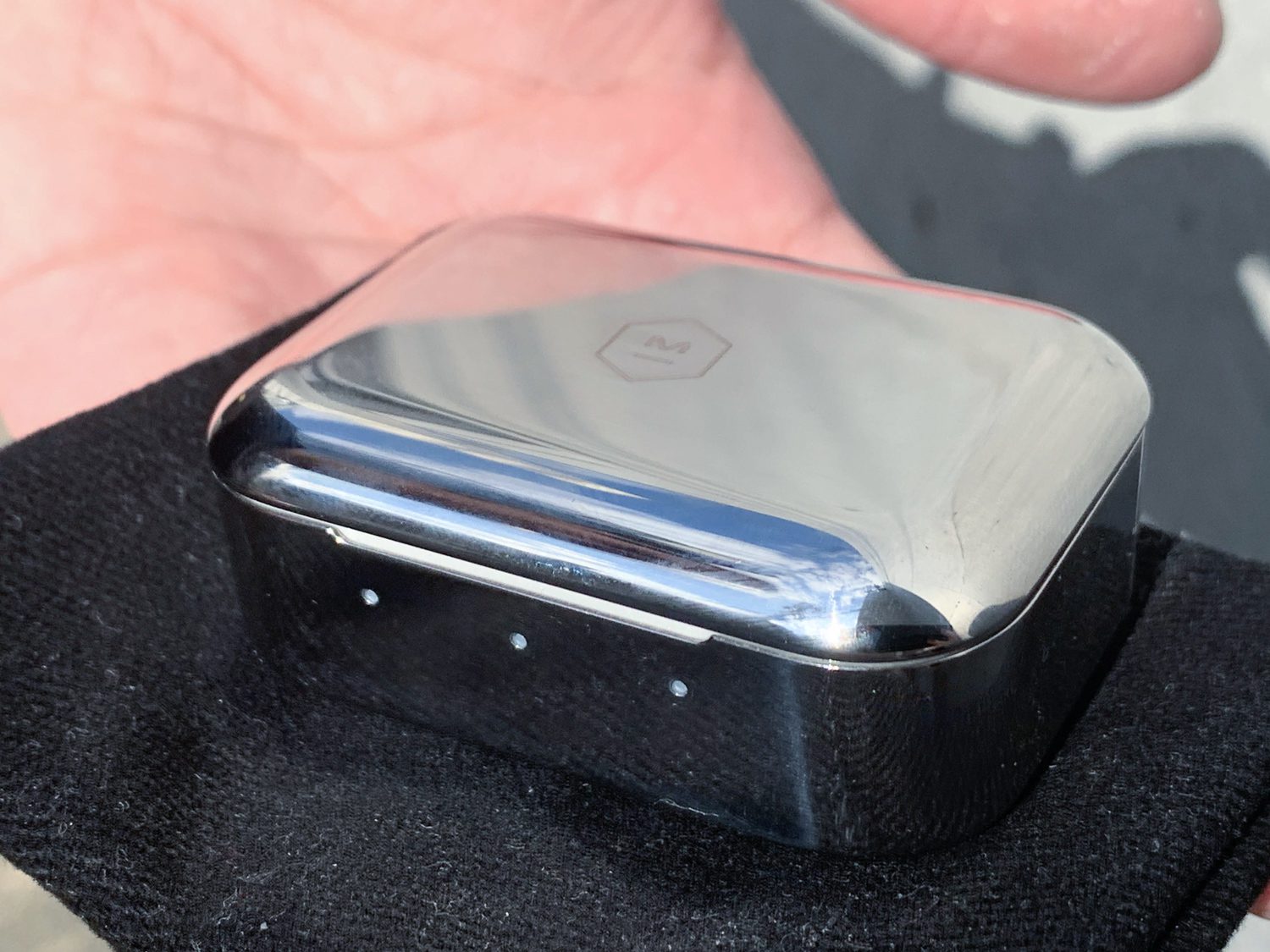 While full-on chromed cars are of poor taste to me, it works in such a small package, exuding a premium air of classiness. Leaving it on your office desk will definitely draw some looks of envy from your colleagues.
But no one likes ads, so I got rid of them. If my articles helped you, I ask for your support so I can continue to provide unbiased reviews and recommendations. Every cent donated through Patreon will go into improving the quality of this site.
The earphones come in four different colorways. Black quartz, steel blue, white marble, and tortoiseshell. As someone who has a massive hard-on for black products, I went for the black quartz. While I wished that it come in a plain black version like in the regular version, I guess they have to differentiate them in some way to justify the difference in price point.
In-ear, these look very, very premium. Like, just by looking at them, you know these are not just some regular earphones. There's something about the quartz pattern, accented by the Master & Dynamic logo, that makes it stand out.
On the other hand, however, there is something about the silicone fit wings there affects the simplicity of a premium product such as this. I'll get into the usage of them later on, but it does seem to be a pity to let the silicone material and the outlandish ribbing of the "wings" spoil the overall premium aesthetic, even just a little.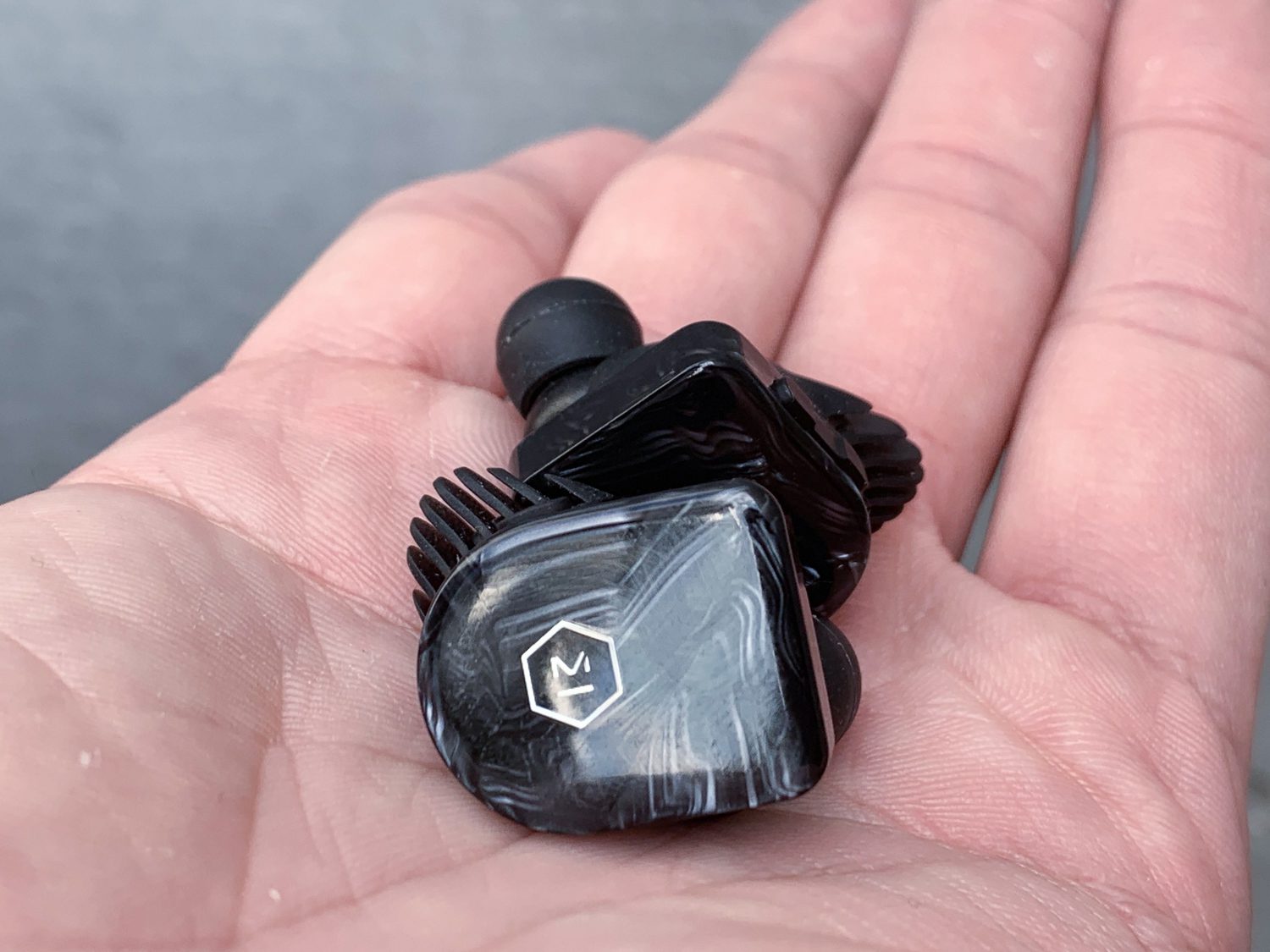 The earphone comes with a canvas pouch that closes with a magnetic clasp. The pouch is equally tasteful, with a very subtle spot UV logo printed on the front. I felt like the three main material, canvas for the cover, stainless steel for the charging case and acetate for the earphones is a nice combination to balance the entire package out.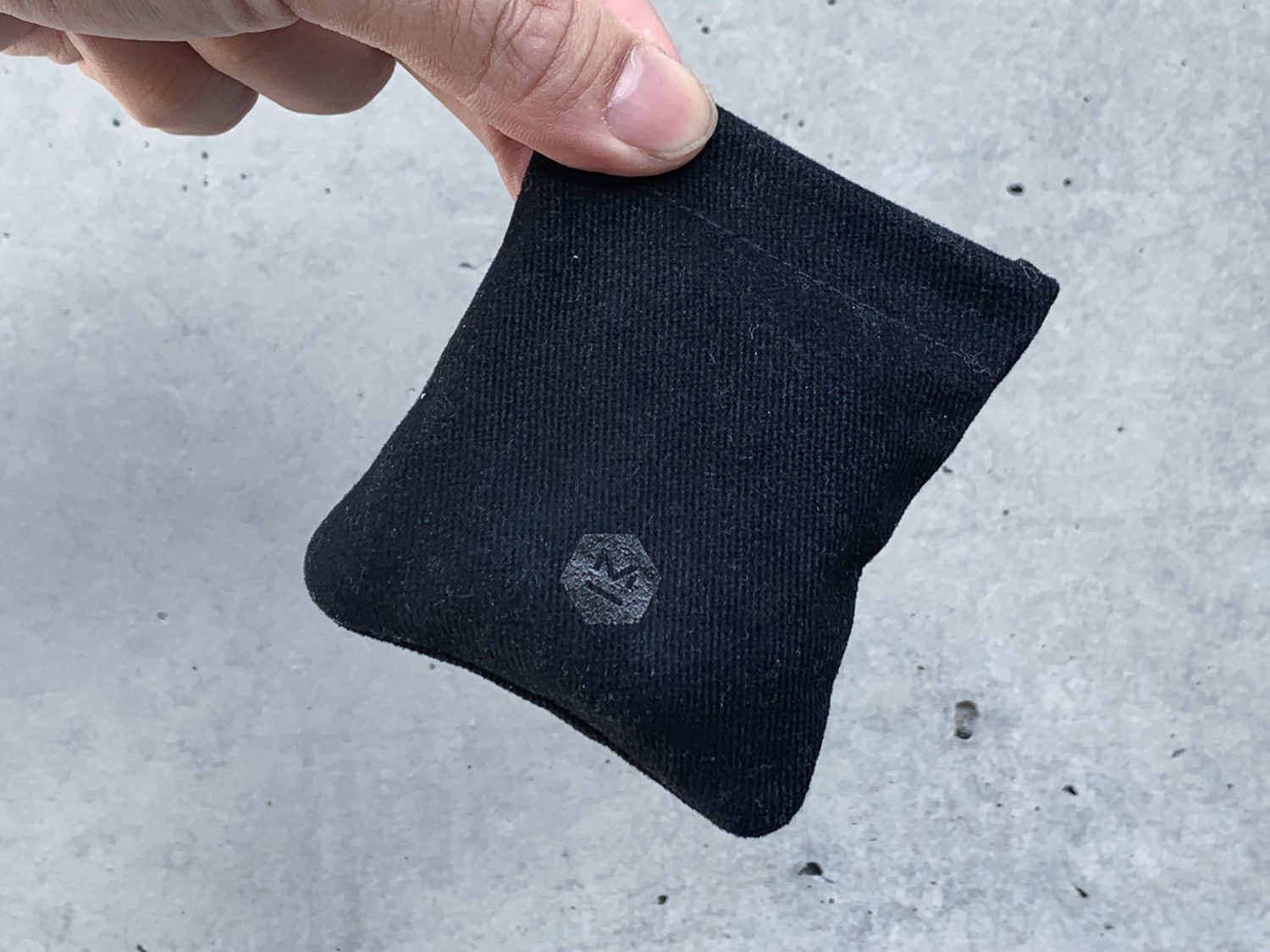 These are not cheap pairs of earphones, and the design certainly reflects this. It screams premium for the world to see.
Material & Technology
With the product in hand, you can just tell there's so much work that went into this without even looking at any of the technical specifications. From the materials to the technology, Master & Dynamic certainly didn't spare any expenses.
Material
The MW07 PLUS is a step up from the regular MW07, with not just an acetate body, but a handcrafted one. It's designed so that no two are exactly alike due to the material and hand-finish. It wouldn't be far off to call the PLUS an artisanal pair of earphones.
Charging Case
Let's talk about this charging case. It holds three whole additional charge for a total of 40 hours of playtime. This means that the earphones themselves can hold 10 hours of battery life per charge. That's some audiobook marathon battery capacity.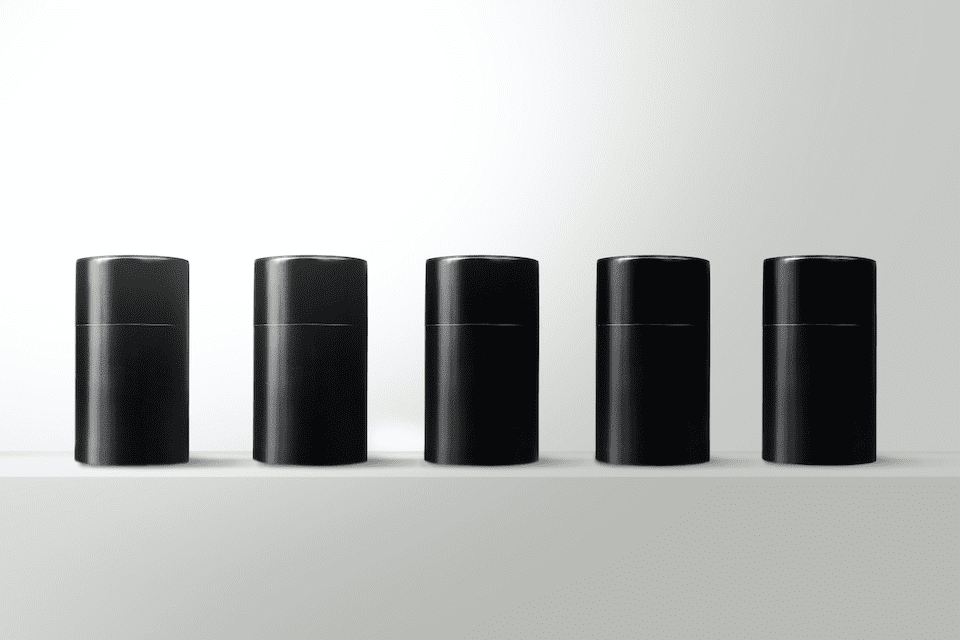 I found a 100 year old company that would create these heirloom quality canisters for me. They are handmade and will keep your tea leaves, coffee beans or anything that you need dry for years to come.
or read review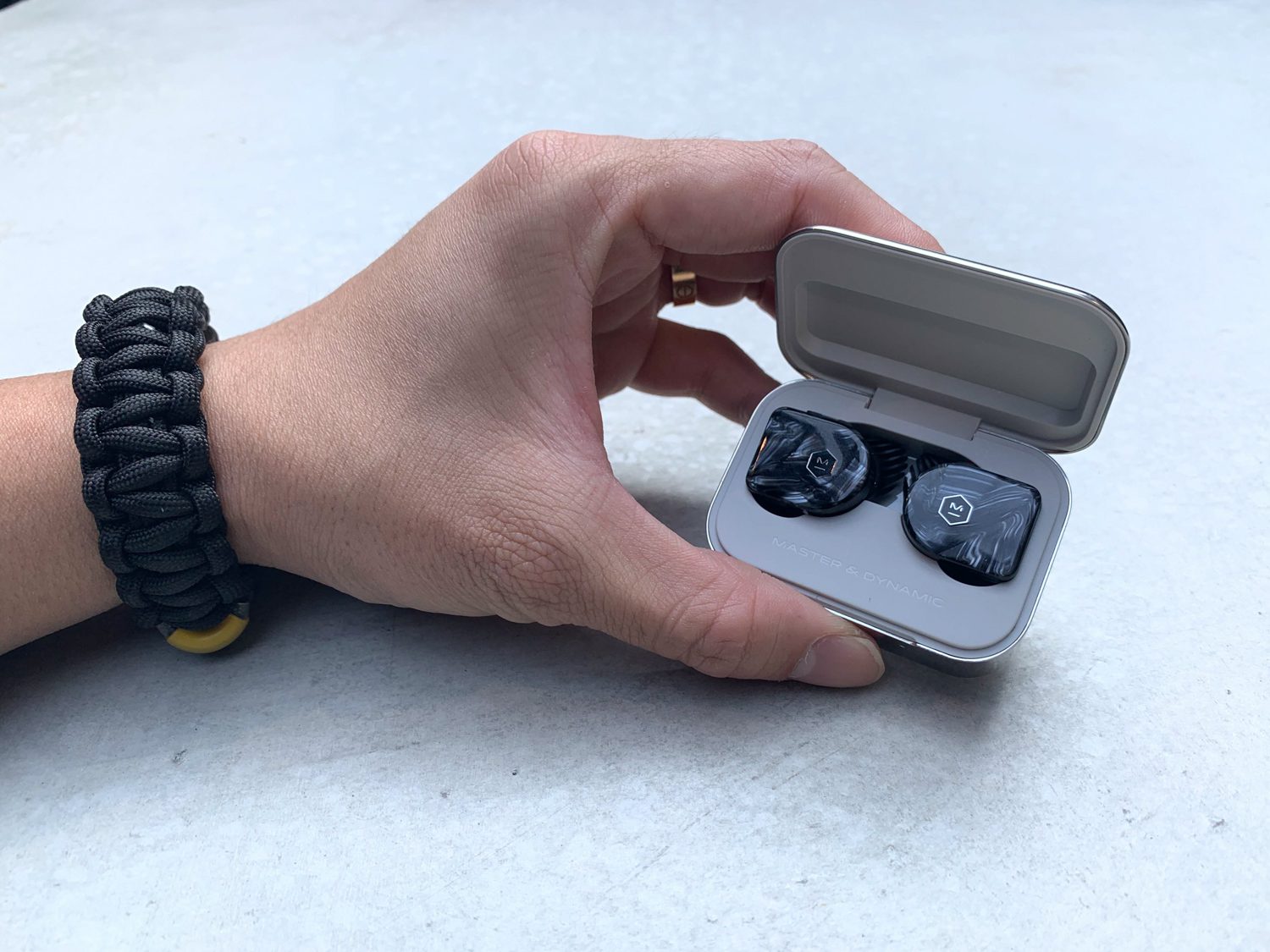 And the best thing is that it takes 15 minutes to charge the first 50% battery, thereby minimizing any chance of downtime. The remaining 50% takes about 25 minutes. I've never, ever ran out of battery using the earphones regularly. I listen to audiobooks for hours while working.
I do have a habit of putting them back in the case whenever I take them off. It's not so much about worrying about the battery life, but I was more worried about losing them.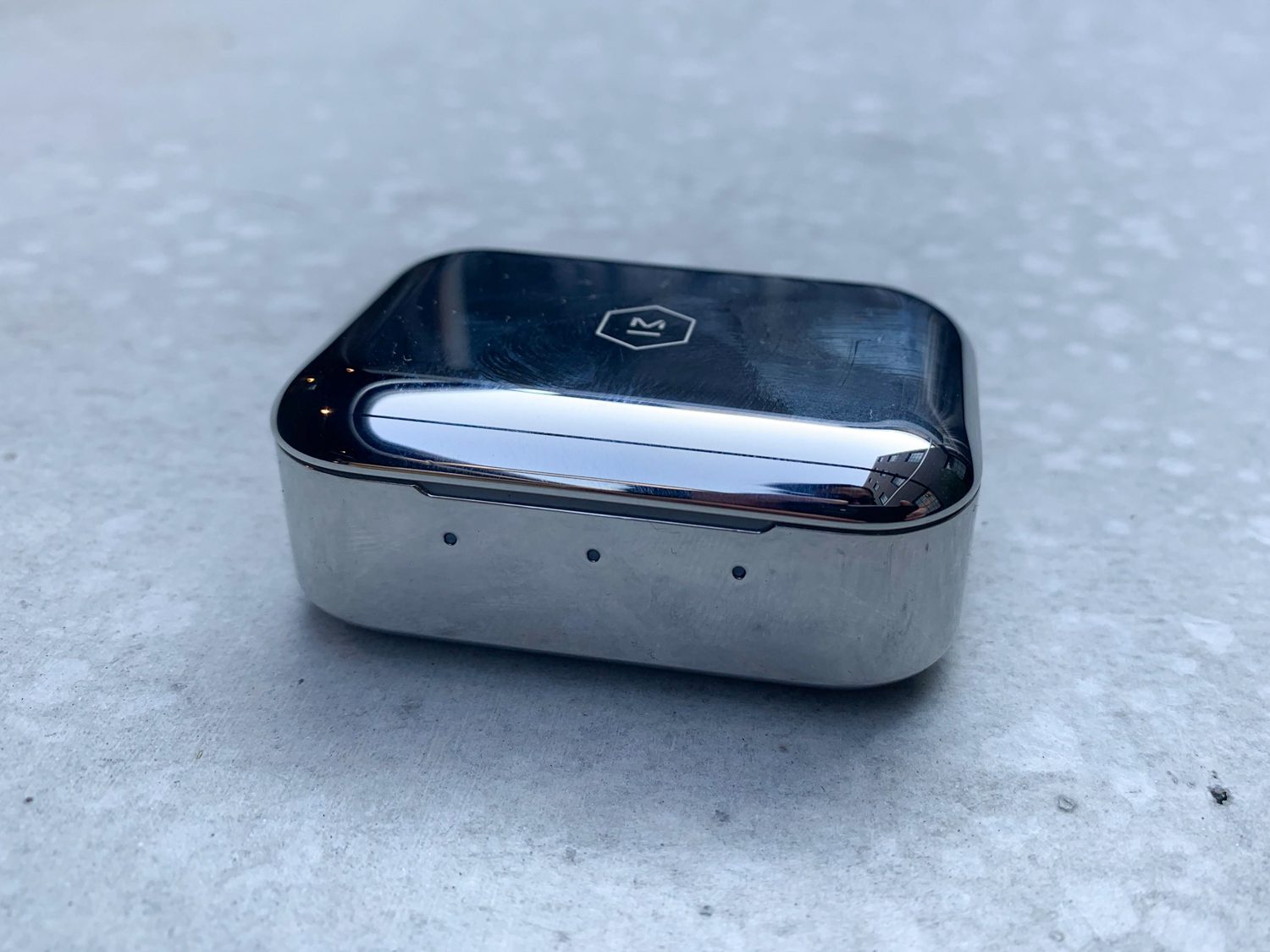 Bluetooth 5.0
This comes with the latest Bluetooth 5.0 technology which has a 30m or 100ft connectivity range. Bluetooth 5.0 is actually marketed to support up to a 40m range indoor, but I believe it gets a little dicey at close to the 40m limit, so the 30m stated is more to manage buyers' expectations.
Bluetooth 5 is also twice the speed of its predecessor, Bluetooth 4.2. This is especially important with wireless audio since you want to keep the time lag when receiving the audio from other devices, especially during video calls or watching videos. But, this is especially crucial if you need it to work with IoT devices since the older versions are just too slow and limited in range.
With Bluetooth 5.0, you'll know that you are getting the absolute best available technology available in the market today.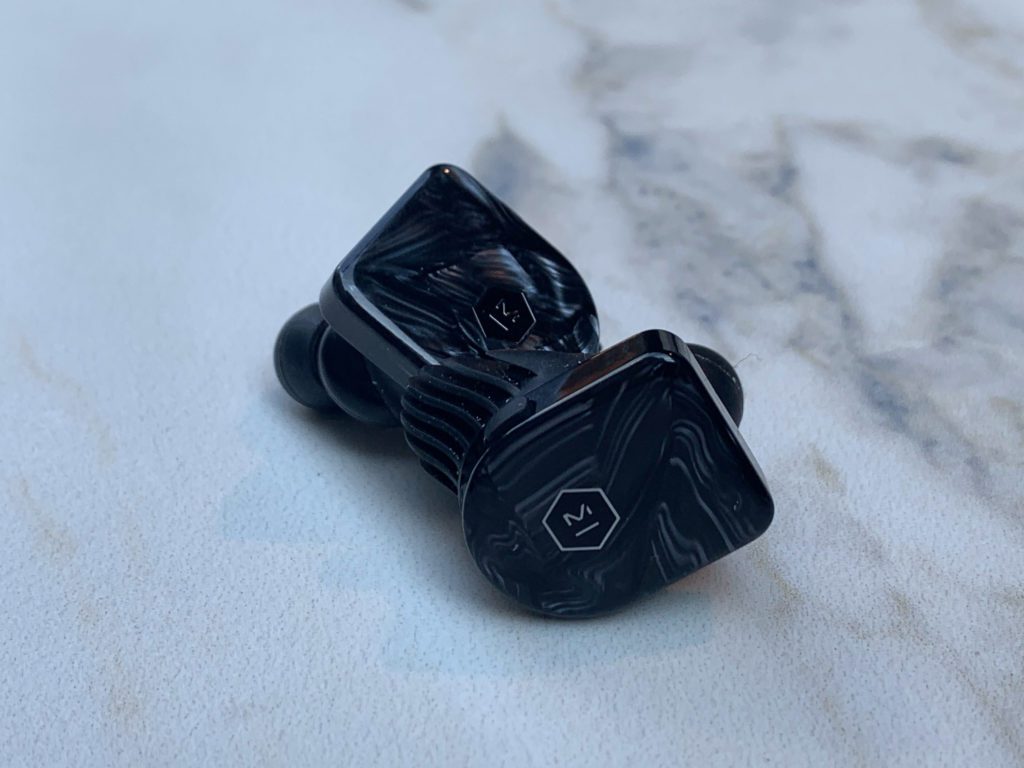 Beryllium Drivers
Like the MW65, these come with their signature beryllium drivers, in a 10mm, unlike the MW65's 40mm.
What's so special about Beryllium, you ask? First, we have to understand a transducer work.
Essentially, you want a headphones diaphragm to act like a piston, and if it's not stiff enough, it's going to flex and distort resulting in sound distortion. If it's not light enough, it wouldn't be able to move back and forth fast enough to produce the frequencies you want.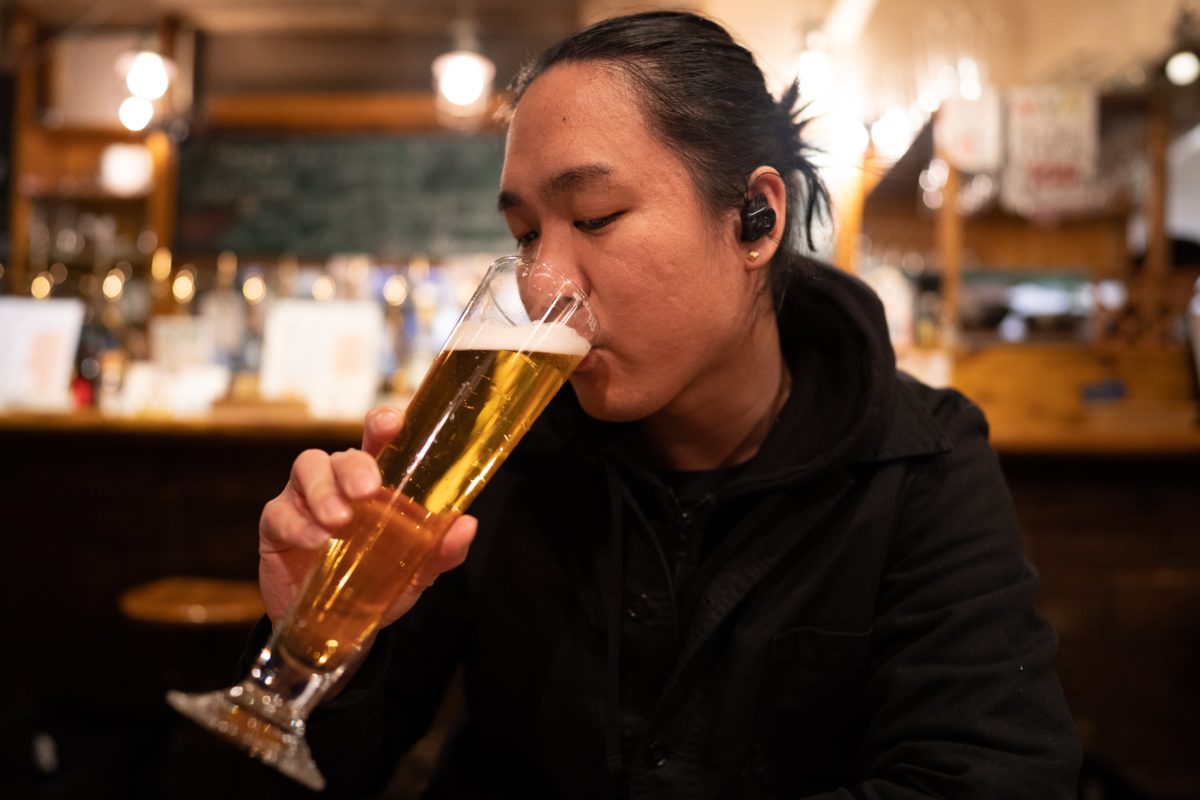 Therefore, transducers with the right combination of weight and rigidity will allow sounds to be reproduced more accurately and Beryllium is the special ingredient that checks those boxes.
And the main reason why you don't see this special ingredient in every other earphones is that it doesn't come cheap. In fact, it's the best material money can buy, only second to diamonds. And diamonds are too brittle and a little too rich for even the luxury-loving Master & Dynamic. At least now you have an idea how that price tag comes to be.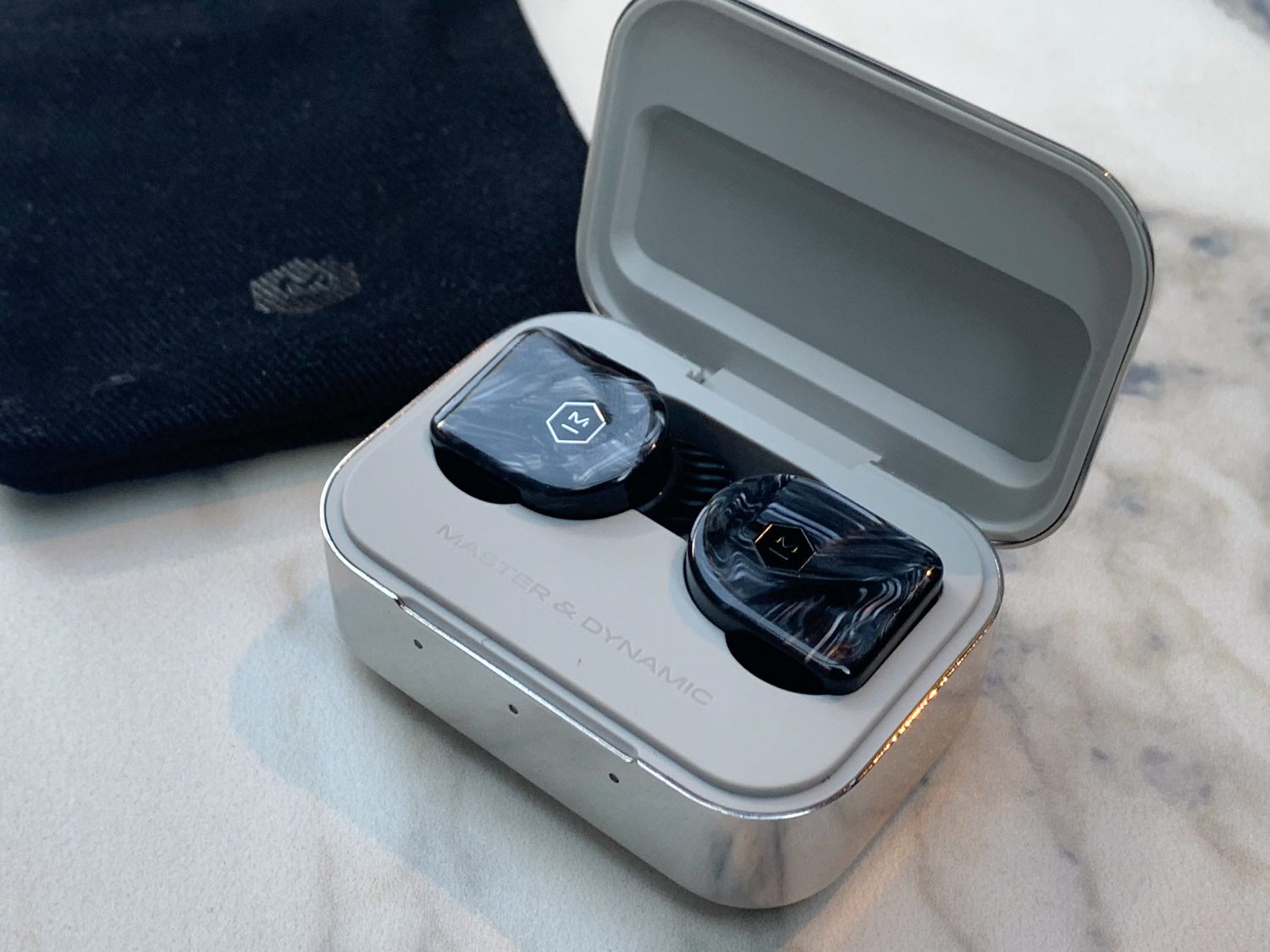 Usage
Now, how well it works is what really makes it or breaks it for a piece of technology like this.
Setting up
The MW07 PLUS comes with different sizes of ear tips and fit wings to ensure a custom fit. While this makes sure you get the optimum fit, it does increase the burden during set up.
But still, it doesn't take more than two or three tries to get the right sizes. I ended up using the XS for the ear tip and L for the fit wings.
Pairing
Pairing is done by activating the pairing mode by long-pressing the button on the right earphone while it's out of your ear. The initial set up was easy enough, especially since they go into pairing mode the first time you take them out of the case, something which I thought was a nice little detail.
But, as I gone through different use cases, there were a few quirks that I thought could be ironed out.
For example, when trying to connect, two items will appear on your list of available Bluetooth devices, one for each side of the earphones. I thought this wasn't really necessary and was just a little confusing. Connecting to only the right side, shown as "M&D MW07 PLUS R" works for me. At times, audio would only play on one side (the right), and I could only get it to work after a few reconnects.
The biggest inconvenience that I encountered the most is when switching between multiple devices. I use a MacBook Pro and an iPhone XS Max, and sometimes I leave my MacBook and just take a break with surfing through my phone.
When the earphones are connected to one device, you won't be able to connect it on the other without first disconnecting it. It won't be able to "overwrite" an existing connection like the Apple AirPods can.
Even after you manually disconnect it from one device, you might have to go into pairing mode (long press button on right earphone) to connect to it, which is a pretty frustrating experience.
Sound
The sound quality, as expected, is top-notch. It's crystal clear, supported by the range and speed of the Bluetooth 5.0. It's pure pleasure listening on these.
The noise canceling is decent but it also depends a lot on how good of a seal you were able to achieve with the fit wings.
One gripe I do have is with the mic. These are marketed as beamforming mic arrays, which means that they are configured to be more sensitive towards sounds coming from a specific direction. Despite this, in an outdoor environment, the sound quality on the receiving end leaves much to be desired.
It's the quality where it's usable, but as my team member gently requested, "would you mute the mic when you aren't speaking". If you are looking for a pair of earphones primarily for business communications, this isn't one that I can recommend, no matter how good it looks.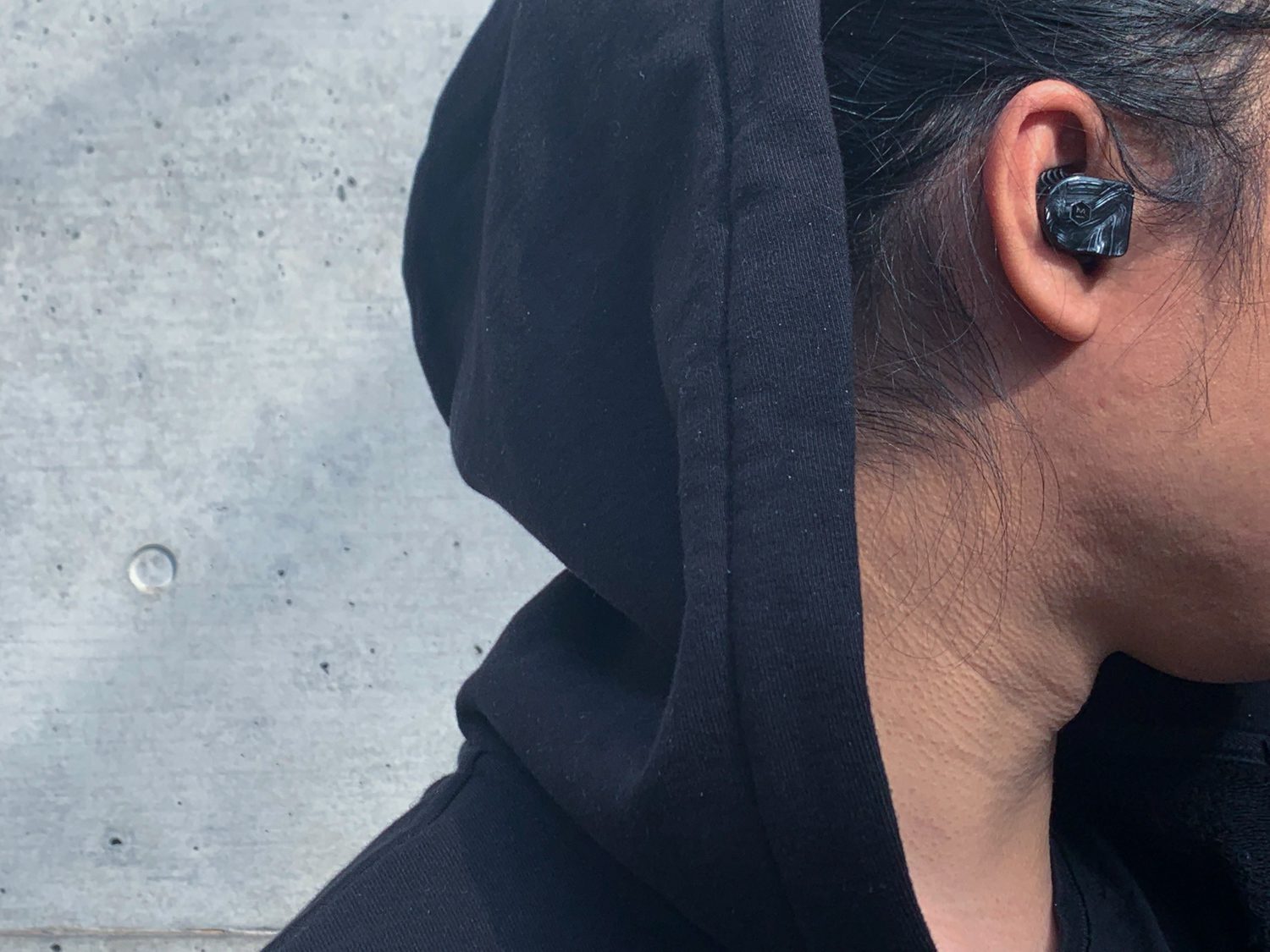 Putting it on
If you manage to get the right size of ear tips and fit wings, you'll find that the MW07 PLUS forms a perfect noise-canceling seal. That is, on the condition that you wedgie it in right. You kinda have to insert it at an angle and twist to get the right seal, something that needs a little getting used to.
At times, I find the fit wings coming loose, and in such cases, there isn't any choice but to stop what you are doing and jam it into your earhole again.
Sometimes when you pull the earphones out too quickly, the fit wings will move out of place, that you can't put it in the charger till you adjust it back in place
Also, given the shape and material of the fit wings, you'll find that it gathers the dirt around your ears pretty easily. This happens with regular earphones but especially so with the fit wings. Also given that there are grooves in the fit wings, the dirt does get stuck between them making it hard to clean.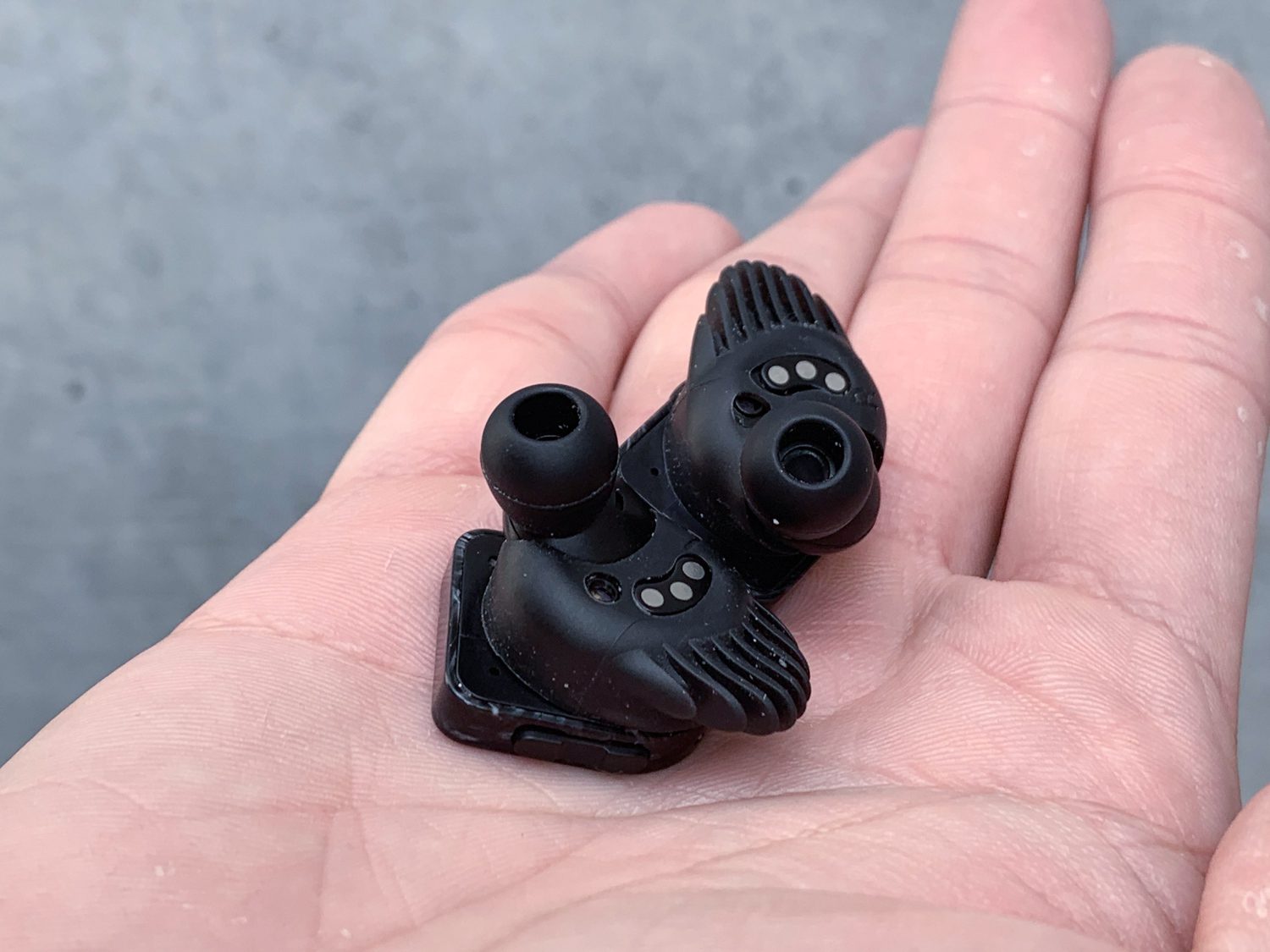 Like the Apple AirPods, these come with proximity sensors that detect when you take them off and pauses your YouTube videos or music accordingly.
Another thing that the fit wings does is that it makes the earphone feel a little "full" in your ear if you get what I mean. For those who prefer to not feel your earphones as much as possible, you will not get it with this earphone.
Charging
Once again, I've never ran out of charge. With the battery case, you get up to 40 hours of listening time, compared to the Apple AirPods Pro's 24 hours.
If I were to nitpick, it's not the easiest thing to determine the right orientation to place the earphones into the charging case. Even after a few weeks of use, there are still times that I put it in the opposite way and have to adjust it to the right way. It isn't as intuitive as the Apple AirPods Pro where you slot the mic part in and it kinda slips into place.
One nice thing though, is that you can charge it with USB-C. While it comes included with a USB-C cable, I normally just charge it with my MacBook Pro's charging cable. Because of the top-notch battery life, I rarely have to do this.
Carry
I bring the MW07 PLUS almost everywhere I go. I either put it into my TOM BIHN Snake Charmer or just into the pocket of my Outlier Strong Dungarees. It's a great compact size that's easy to carry around.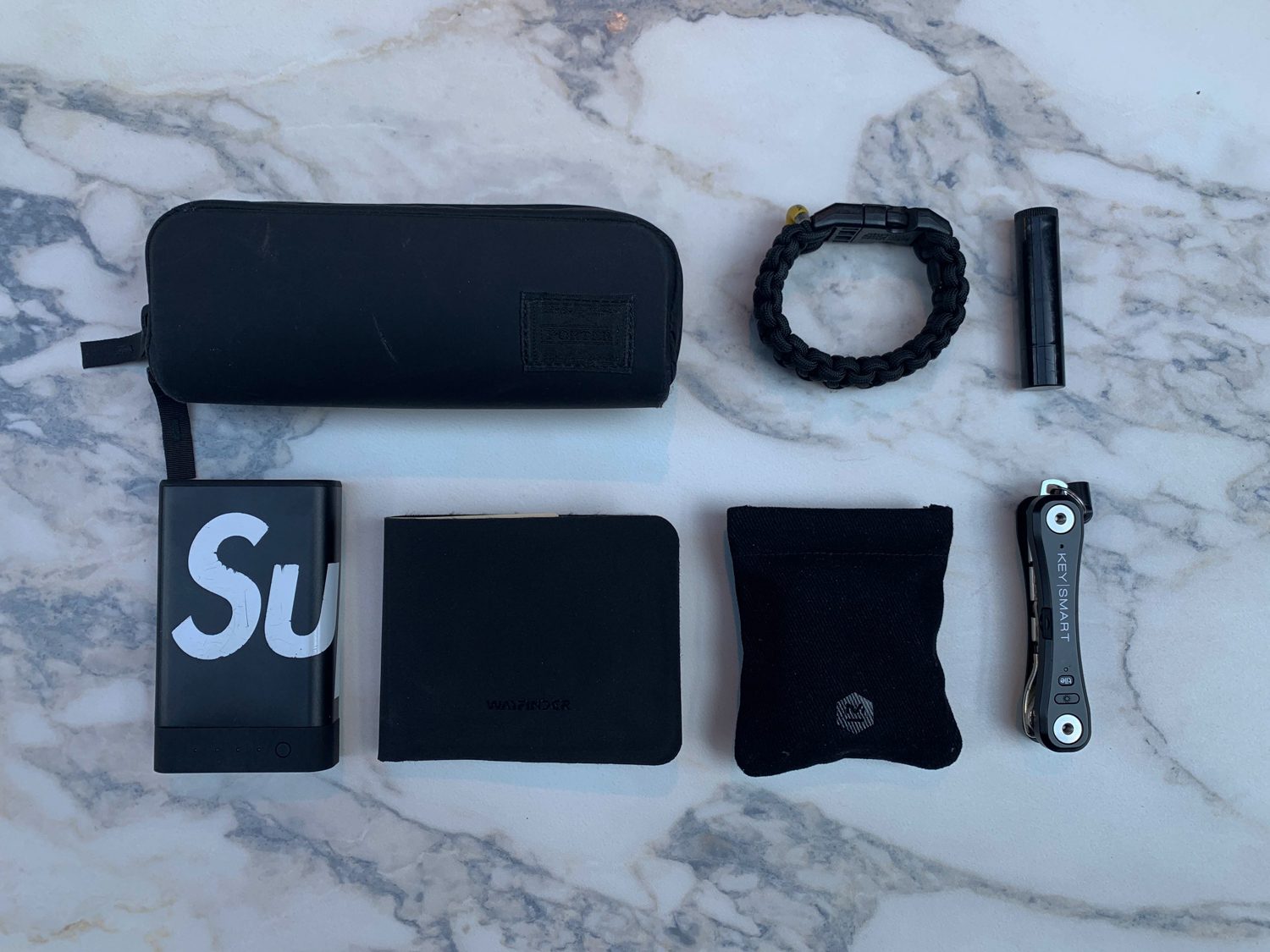 One thing though is that the finish of the stainless steel case does make you fear for scratches. So, I always have it in the pouch. This makes you have to go through two layers of covers to get to your earphones, which is definitely not as easy-access as just one. The canvas pouch itself is also quite the lint collector.
Even with me being extra careful, hairline scratches having forming on the charging case over time. Though, the scratches are nothing compared to the very obvious fingerprint smudges that are pretty much unavoidable on a finish like this.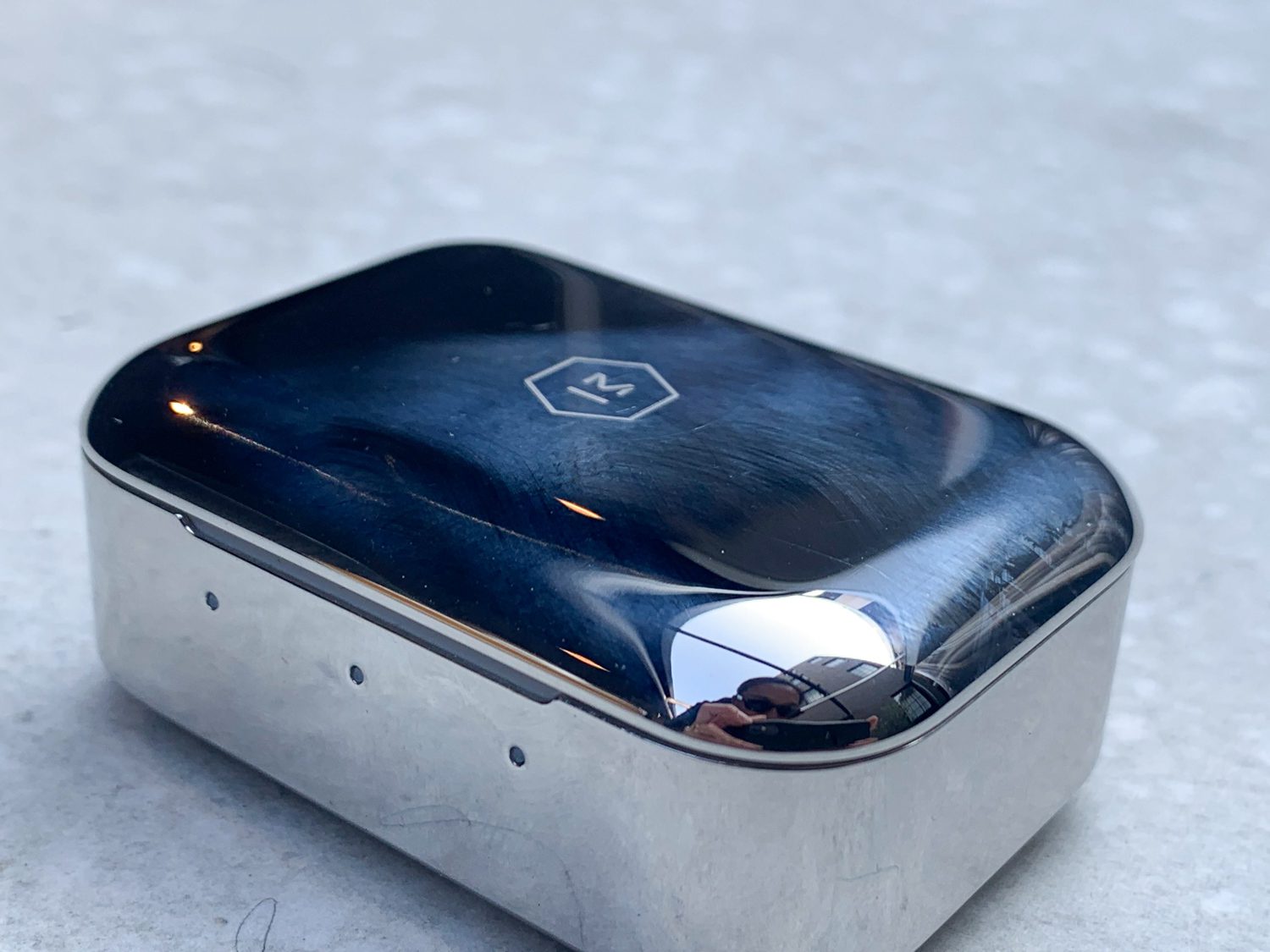 Update April 2020
As the COVID-19 situation have pretty much confined me to my home, I've been using these all day, almost everyday.
Unfortunately, the fit wings tend to gather quite a bit of oil from your ears and they don't stay in your ear if you are tilted in an angle because of the weight. Having them fall out of your ear even if you're not moving your head around much at all can be pretty irritating.
Another thing is that loss of the Bluetooth connection happens at times, which, while not something to get bothered about, seems inexcusable at this price point.
Update June 2020
While durability and build quality holds up, the interface problems are pretty bad considering the price. Specifically, holding the button would not put it into discovery mode. Since you can switch devices simply by reconnecting it, you would have to put it into discoverable mode each time, so when it fails, it leaves you pretty frustrated.
What seems to solve this is putting it into the charging case and taking it out again to "reset" it.
Another issue is that sometimes my computer won't connect to it even in discoverable mode. It shows on the Bluetooth devices list but doesn't allow connection.
Update April 2021
While my AirPods (2nd generation, non-pro) have been my wireless audio device of choice, I still alternate with the MW07 at times. Recently, I've lost one of my AirPods, and decided to go back to the MW07. It still works great.
Bluetooth connectivity issues seem less frequent but the oily ear problem remains unchanged. I find myself having to wipe my ears and the fit wings before every other use.
Coming from AirPods's audio quality, the deeper sound is especially apparent when watching action movies which relies heavily on sound effects, like the recent Godzilla vs Kong.
Which MW07 to get?
With three versions, deciding the one that you actually need might be difficult. Here's a simple comparison chart to compare between them.
MW07 GO
MW07
MW07 PLUS
Price
$199
$249
$299
Weight
7.4g/earphone (14.8 total for both earphones)
37.8g/case
9g/earphone (18 total for both earphones)
84g/case
9g/earphone (18g total for both earphones), 76g/case
Material
TR90 composite, technical knit fabric
Acetate body, stainless steel case
Handcrafted acetate body, stainless steel case
Bluetooth
5.0 with aptX and SBC
4.2 wit aptX
5.0 with aptX and SBC
Battery Life
3.5h (22h with case)
3.5h (14h with case)
10h (40h with case)
Microphone Type
One beamforming mic array (right earphone)
MEMS Omni Directional
Two beamforming mic arrays
Water Resistance
IPX 6 Water resistance
IPX 4 Splashproof
IPX 6 Water resistance
While based on certain specs like the battery life and water resistance, the lower-priced MW07 GO might seem better than the regular MW07 which costs $40 more.
The extra you pay is really for the beautiful acetate and stainless steel material, which arguably could be many's sole reason for buying.
How to choose between the three is pretty easy, given the marketing angles. The MW07 GO is a clear winner if you have an active lifestyle with its lightweight and lower cost, you're less afraid to abuse it. Take the MW07 if you just need it for regular use. And if you want the absolute best of the best, the MW07 PLUS is the way to go.
MW07 PLUS vs Apple AirPods Pro
Apple AirPods Pro
MW07 PLUS
Price
$249
$299
Weight
45.5g/case
5.4g/earphone (10.8 total for both earphones)
84g/case
9g/earphone (18g total for both earphones), 76g/case
Material
Plastic
Handcrafted acetate body, stainless steel case
Bluetooth
5.0
5.0 with aptX and SBC
Battery Life
4.5h (24h with case)
10h (40h with case)
Microphone Type
Two beamforming mic arrays
Two beamforming mic arrays
Water Resistance
IPX 4 Sweat resistance
IPX 6 Water resistance
Wireless Charging
Qi
None
Fitting
3 ear tip sizes
3 fit wings + 5 ear tip sizes
Choosing between these two can be even harder. For one, Apple is such a household name, it's hard to not consider it as an option.
One thing to consider is synergy with your other device, which Apple does really well. The AirPods will allow you to see the battery status by opening it near your iPhone or by looking at the connected Bluetooth devices list, but the MW07 PLUS won't. In fact, there isn't a way to see the exact percentage of battery life remaining as far as I can tell.
EDIT You can see the remaining battery percentage on iOS if you add the "Batteries" widget as pointed out by Gregory in the comments.
Apart from that, it really comes down to two factors, style and battery life.
The battery life on the MW07 PLUS is way superior, almost double the Apple AirPods Pro. The design is also so well crafted with the handcrafted acetate and stainless steel charging case. The MW07 PLUS is definitely a statement piece, compared to the Apple AirPods Pro which everyone seems to have.
Conclusion
These are a pair of expensive earphones, but they've got all the goods to back it out. These have so much design and craft put into them, that I would totally recommend them to someone who can appreciate fashion and build quality like I do.
Update: There are quite a bit of interface problems that I hope Master & Dynamic can iron out. The Bluetooth connectivity is unreliable and can be frustrating for those who just want a seamless experience. This is something that cannot happen at this price point.
Feel free to leave a comment should you have any questions about these and I'll try my best to answer or update the article.
Like this review? See all of my in-depth reviews.
Also, consider supporting me by being a Patreon. Every cent given will go back into improving the content of this website.
Tagged earphones master & dynamic review tech