This website is made possible by readers. I may earn a small commission when you buy through the links in this article at no extra cost to you. Learn more.
Details
Price $24 on tombihn.com
Weight 16g
Dimensions Unfolded: 5.7″ x 3.9″ / 145 x 100 mm | Folded: 2.9″ x 3.9″ / 75 x 100 mm
Notable Materials Exterior – 210 denier 2×2 Ballistic nylon | Lining – 120d Aether ripstop
Made in USA with fabric from Korea / Japan / U.S.A.
Overview
I have always resisted the so-called "minimalist" wallets. I was using a small-ish wallet up till recently when I got Nik's Minimalist Wallet #1 from TOM BIHN. Short story, it changed my life.
There are 5 versions of this wallet, the one reviewed in this article is #1 and is the most minimalist of them all.
#2 has a clear urethane to show your ID, something which I almost never have to do.
#3 is basically #2 with the addition of an exterior pocket, which I could kinda use, but I just didn't need the clear urethane.
#4 is identical to #3 except for a small webbing loop for you to attach it to your bag. Once again, something that I don't do as I usually keep it in my front pocket.
#5 is added after my initial article, and is basically #3 without the clear urethane.
Somethings I get receipts that I wanna temporary stash, so I kinda wished there was version that's is #1 with an exterior pocket.
At the time of this post, I have been using it for a few months now and here is my experience so far.
Style
The wallet is very simple. Like really simple. I guess that's why it's the "minimalist wallet". It is basically two pockets that you can keep closed with the elastic band. You could almost say it looks too minimalist, in a way that people might stare when you take it out and think to themselves, "What a minimalist wallet.".
Like most of TOM BIHN's bags, this comes in a variety of exterior colors, except that you can't choose the color of the interior.
But no one likes ads, so I got rid of them. If my articles helped you, I ask for your support so I can continue to provide unbiased reviews and recommendations. Every cent donated through Patreon will go into improving the quality of this site.
It also comes in the standard option of two materials, Ballistic Nylon and Halcyon. Since I've been buying exclusively black clothing for quite some time now, to match my Synapse 25 and basically all my other belongings, I went for the Ballistic Nylon in black as I didn't like the signature checked pattern on all of their Halcyon models.
The wallet is also very slim. I have about 5 cards and notes and coins, and it stays very thin as the material doesn't add much to the thickness. I usually carry it around in my front pants pocket and there is a barely noticeable bulge.
It's not just slim, it's small. It's more or less a size of a credit card when closed. It's so small, I sometimes have a hard time spotting it if you put it in a pile of things.
There is a small brand tag on the inside of the wallet that I wish they would exclude, but it was significantly less branding than their bags, which usually have a brand tag upfront.
Materials
The wallet I got is made of Ballistic Nylon.
While there are differences between Ballistic Nylon and Halcyon, such as, Halcyon stretches better, therefore better for people who like to overstuff bags, the differences are negligible for this application. Just know that either will be durable enough.
So, the choice should be purely based on your preference for aesthetics. Since I've had experiences with Ballistic Nylon, like on the Synapse 25, I got used to the look which resulted in my choice.
Usage
When I got it, I was thinking I could use it as a name cardholder, but found that name cards don't fit. It does say so in the item description that only UK-sized name cards fit, not ones for US, and apparently not Japanese-sized ones.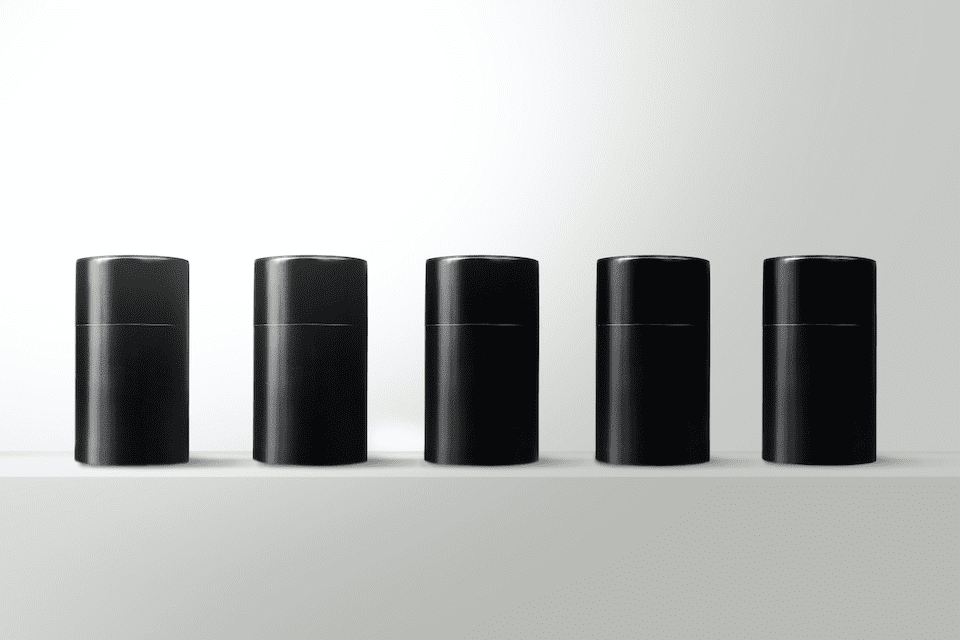 I found a 100 year old company that would create these heirloom quality canisters for me. They are handmade and will keep your tea leaves, coffee beans or anything that you need dry for years to come.
or read review
I proceed to transfer the contents of the wallet to the new one. I had some ID cards in plastic covers, but that wouldn't fit, either. It fits exactly the size of a regular-sized card, nothing more. That means reward cards here don't fit too. I guess it really is minimalist.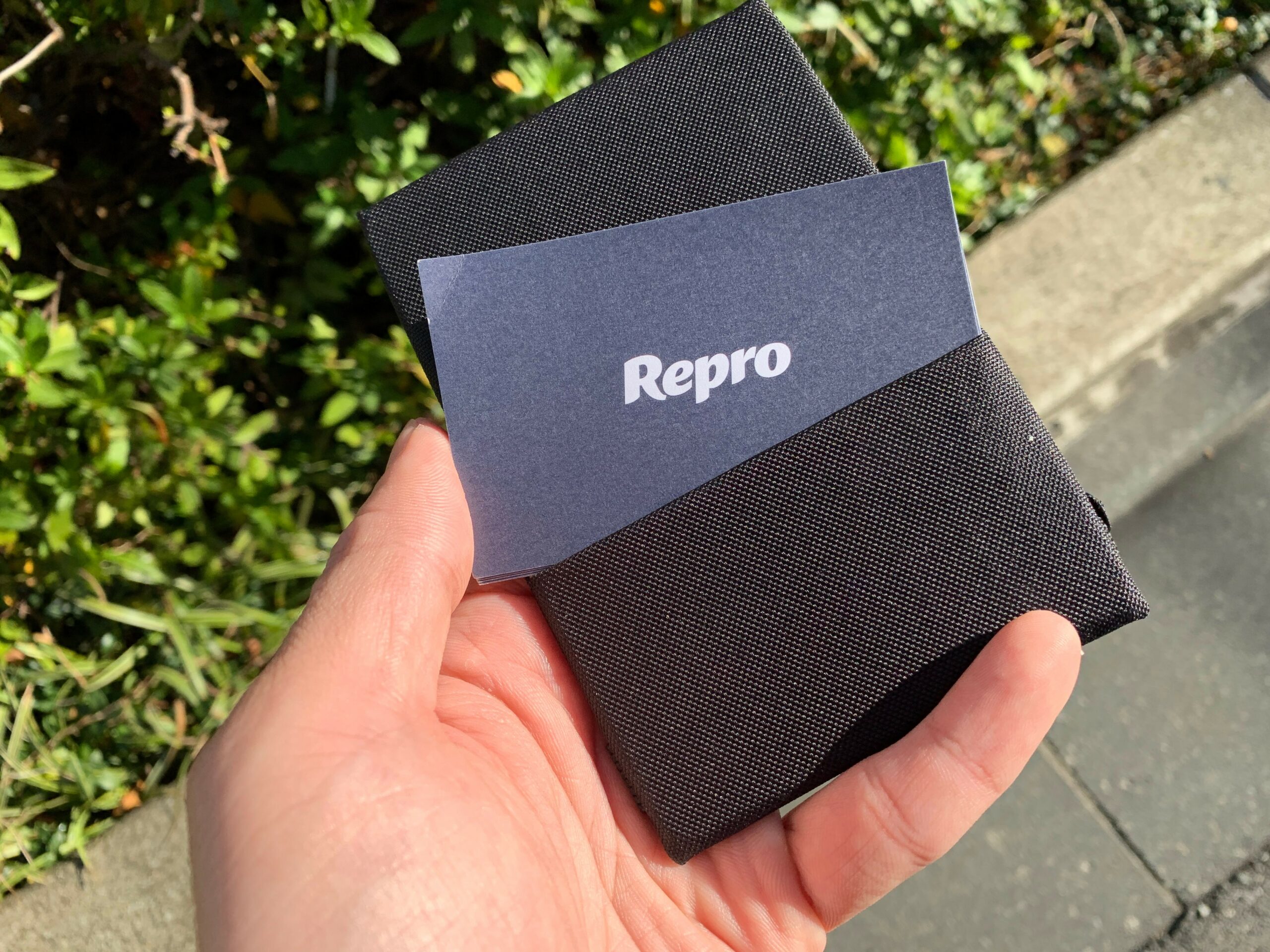 So, the main reason I stayed away from minimalist wallets was because most of them don't come with a coin pouch. I figured that if using a minimalist wallet meant I had to get a separate coin pouch, then that's wasn't being very minimalist. But because Nik's Minimalist Wallet could be closed and secured with the elastic band, it was secure enough to have coins in them.
I had no problem keeping them in place, but because I put cards and coins on one side of the wallet, if you take out all the cards, it's hard to put them back in with all the coins there and needs quite a bit of adjustments.
Due to the way it's stitched, it's possible for small coins to get in between the material. I thought I lost a coin once, and after emptying my wallet, I could feel a coin in the wallet but not in any of the pockets. I had to reach into the pocket and then between the material to get it out.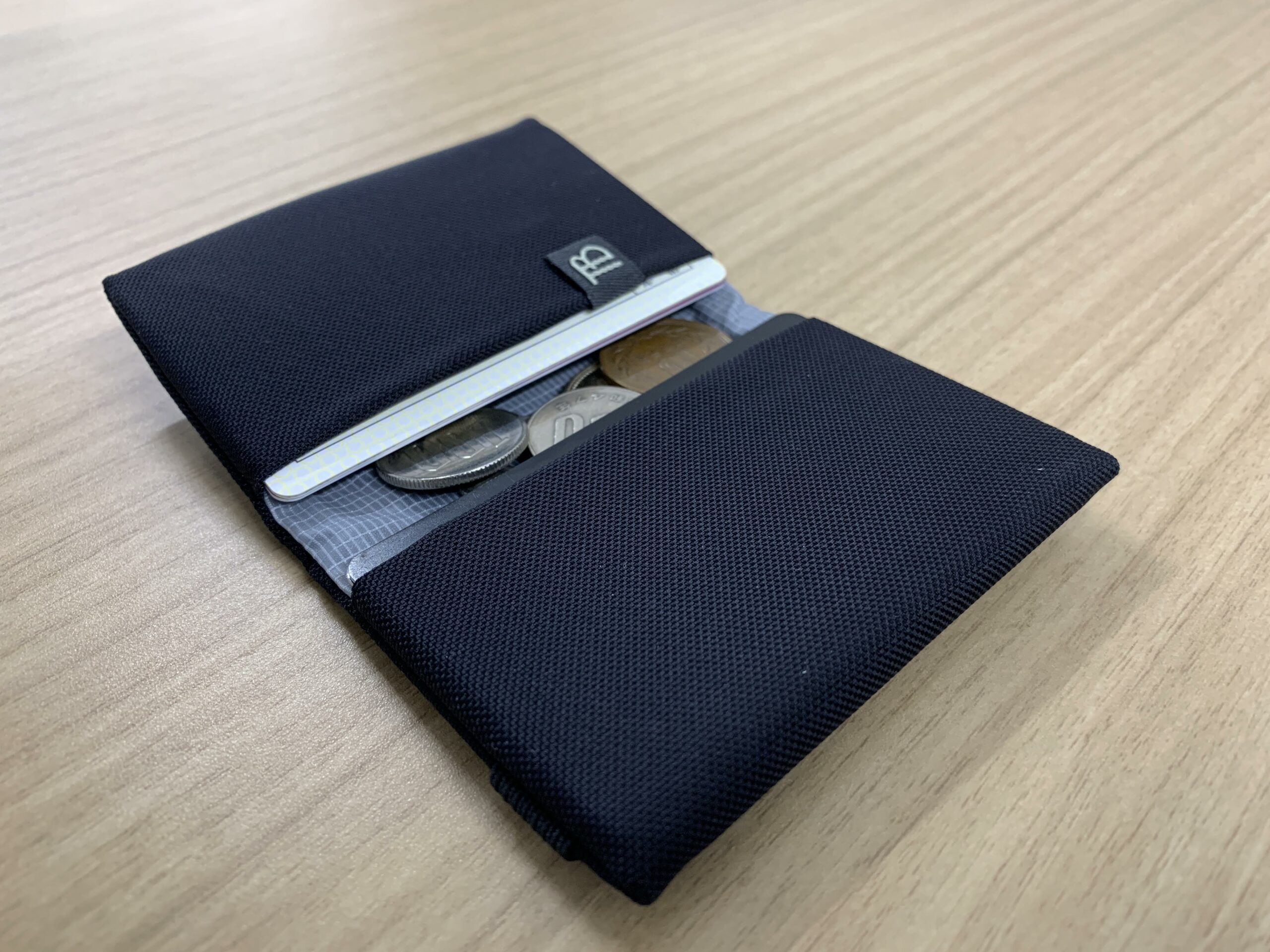 At first, I folded my notes twice and put it in the slot separate from the one with coins. But now, I fold each note just once, keep them separated from each other, and let them stick out so I can quickly pull them out. Works pretty well so far.
I have a habit of scanning all of my receipts and organizing them with Evernote, but with this wallet, instead of keeping a day's worth and scanning all of them at night in a go, I scan them the moment I get them and toss them away right after.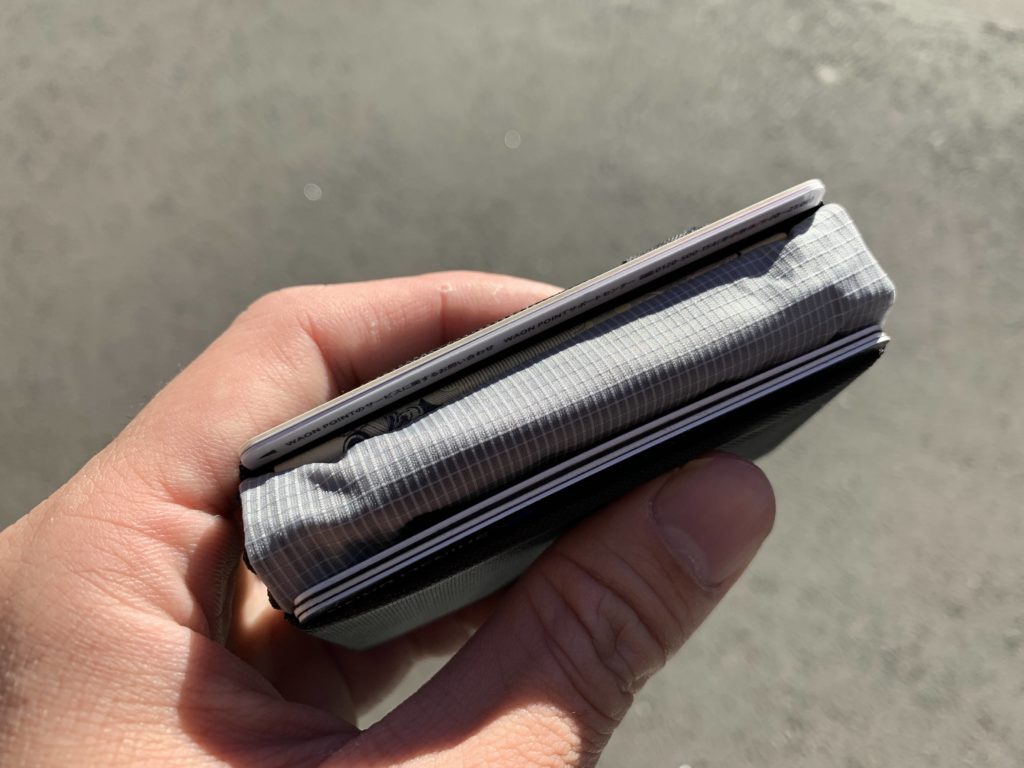 Which version to get?
After being able to try out all four versions of Nik's Minimalist Wallet personally, I've decided which is the perfect one and is the current wallet I use.
I currently use version 4, the one with a clear urethane, external pocket and webbing loop and this is why.
At first, I used version 1, the most basic version, for a couple of months because I thought I didn't need the clear urethane as I wasn't regularly showing ID like the FBI agents you see on TV shows.
But I found another even better use for that. You see, while I'm on board this whole minimal wallet train, not being able to hold coins in the same place is an absolute deal-breaker for me.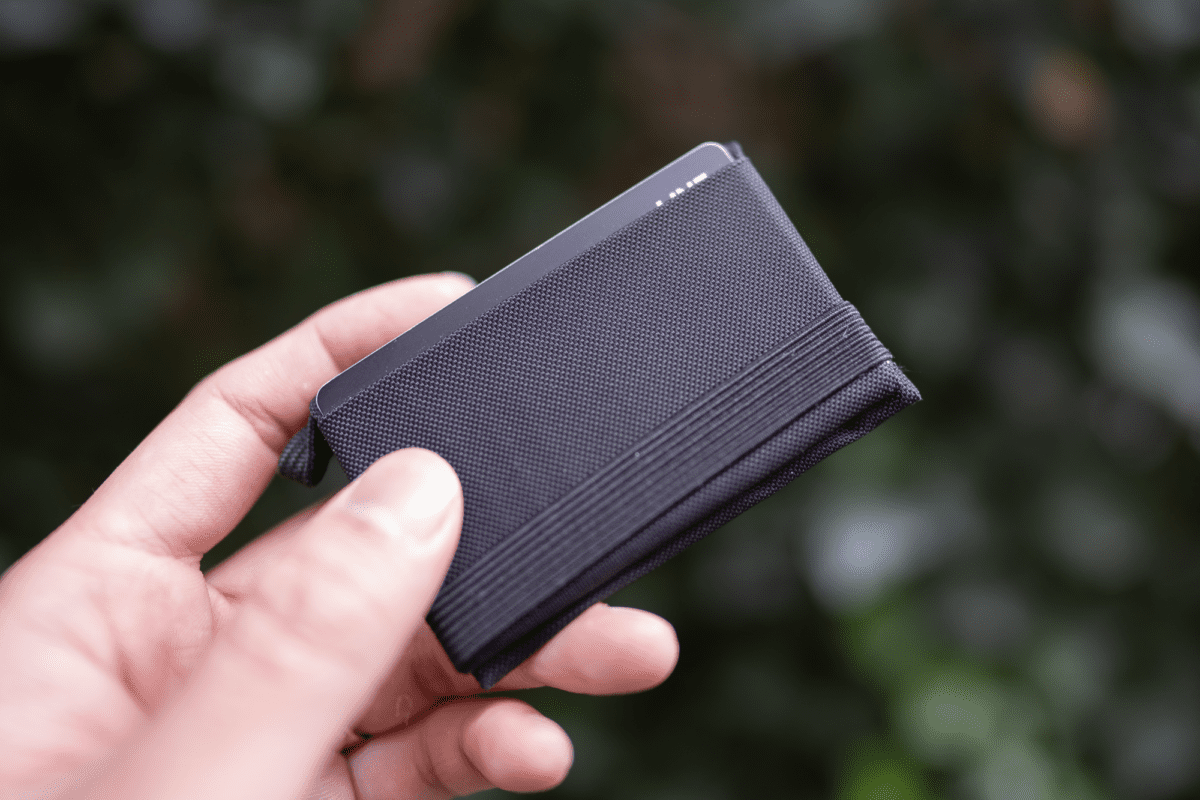 With version #1, I had to pour out my coins each time, since I like handing out as close to exact change as I can. With the clear urethane pocket, I can now see the exact amount of coins to determine if I have enough and pick out the exact coins I need. This is a "feature" I never thought I'd ever need.
Unlike the blessing of the clear urethane pocket, the loop has seen lesser use but yet feels like it's needed. I use it to attach my wallet to the straps a lot of TOM BIHN bag comes with for that added security.
Conclusion
The wallet, with its space constraints, results in a light wallet and there is practically no sign of a budge putting it in your front pocket, even in pants with the thinnest of materials. It's just so simple and, well, minimal in design with just two slots in all black. It's just so much less noticeable than normal wallets that I was afraid it might be easier to lose. There is just so little to think about when using it.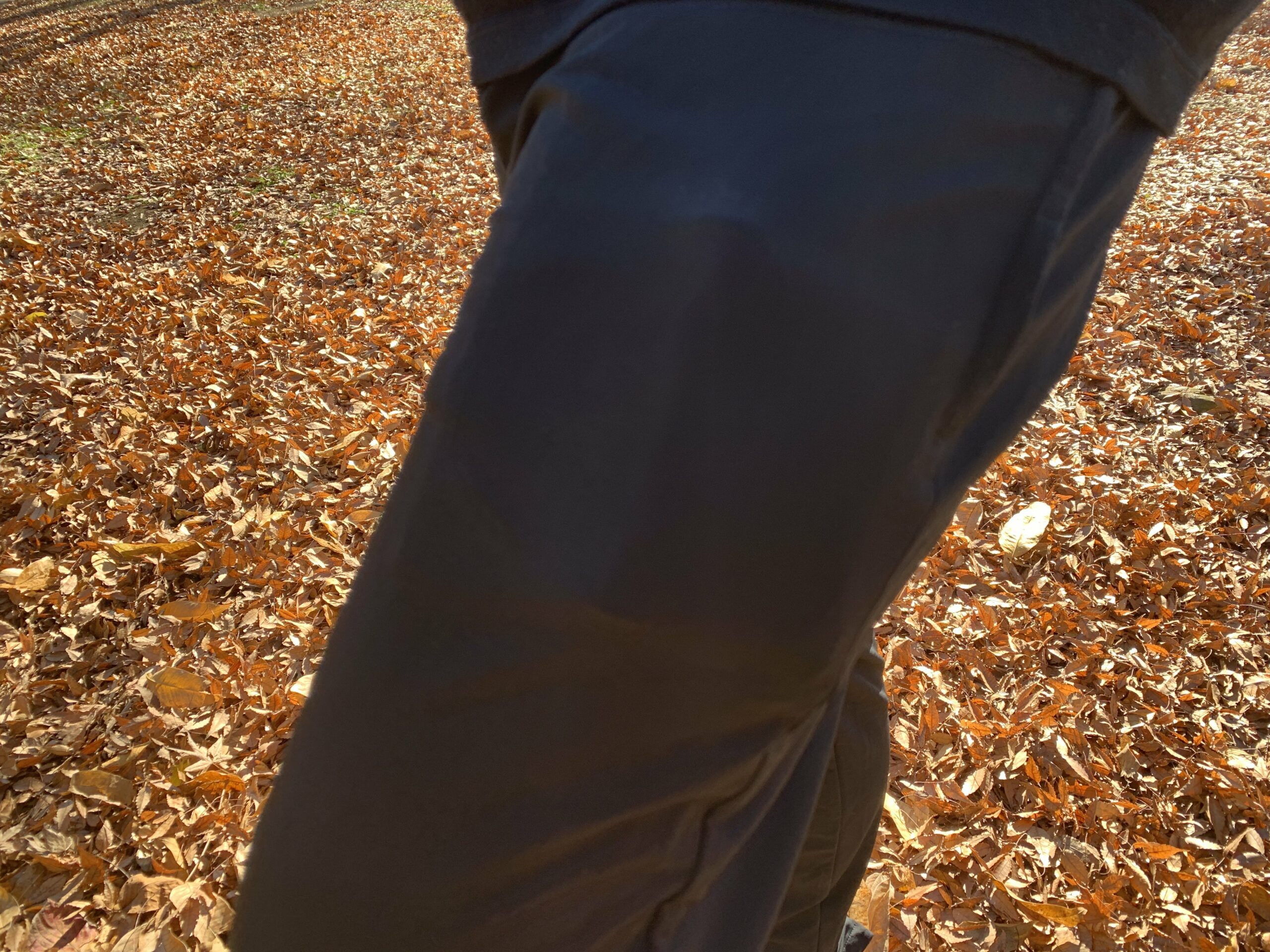 This was one of those, I thought I couldn't do it but actually could, cases. I got used to using it after about 3 days and I just can't go back to a regular-sized wallet. I would definitely recommend this wallet although would really love if they would make one that fits Japanese name cards.
Here are some more pictures for your viewing pleasure!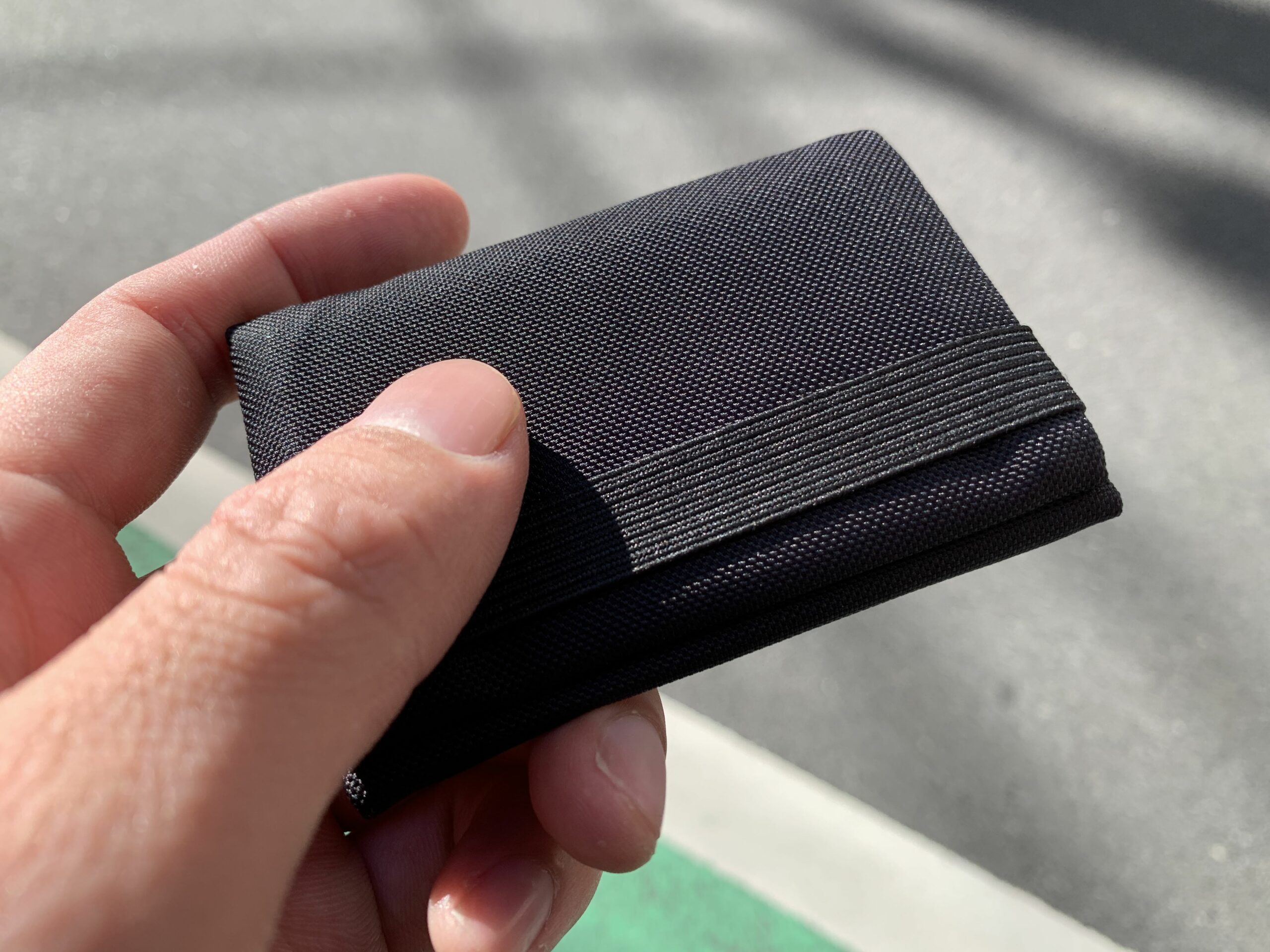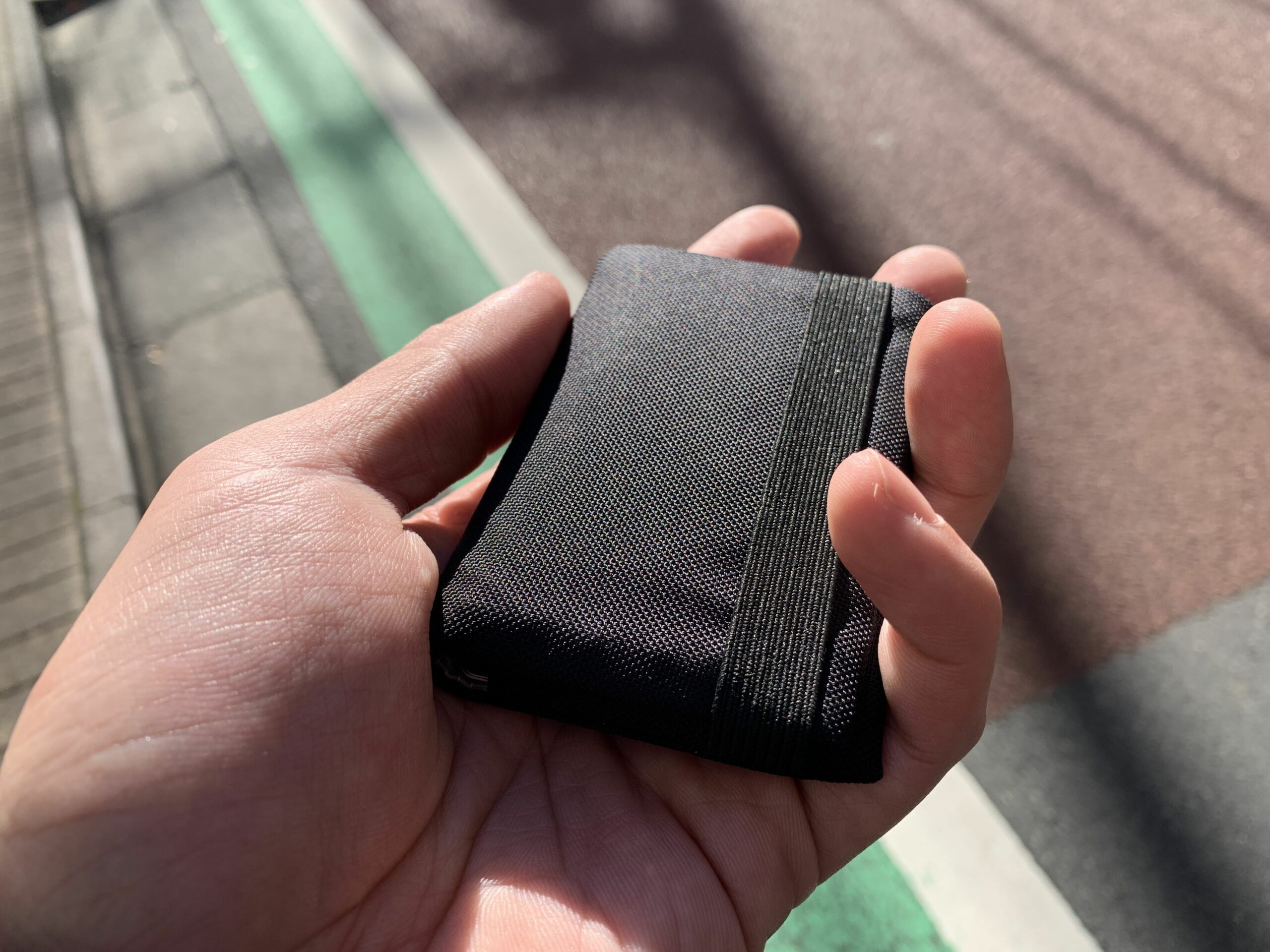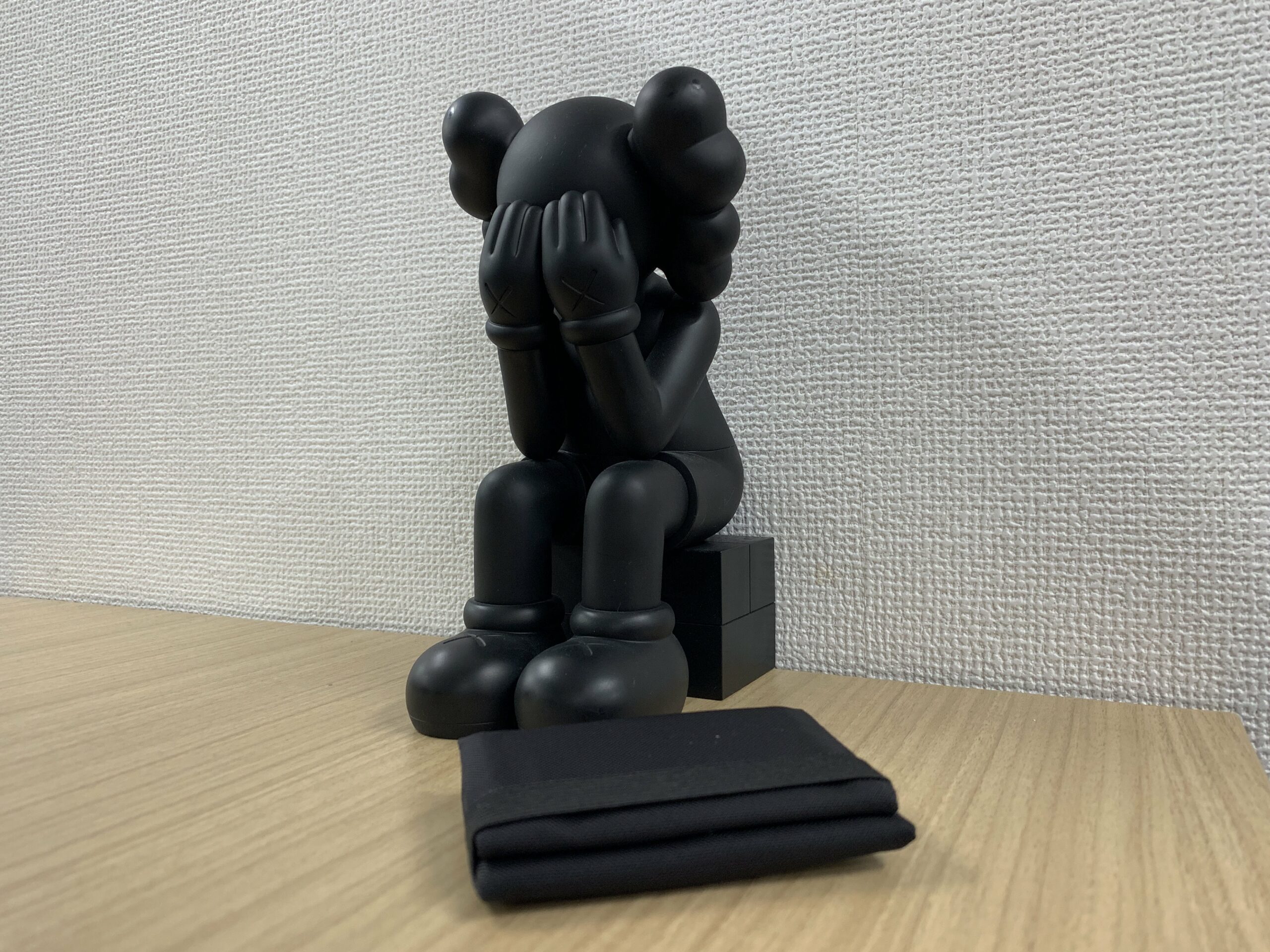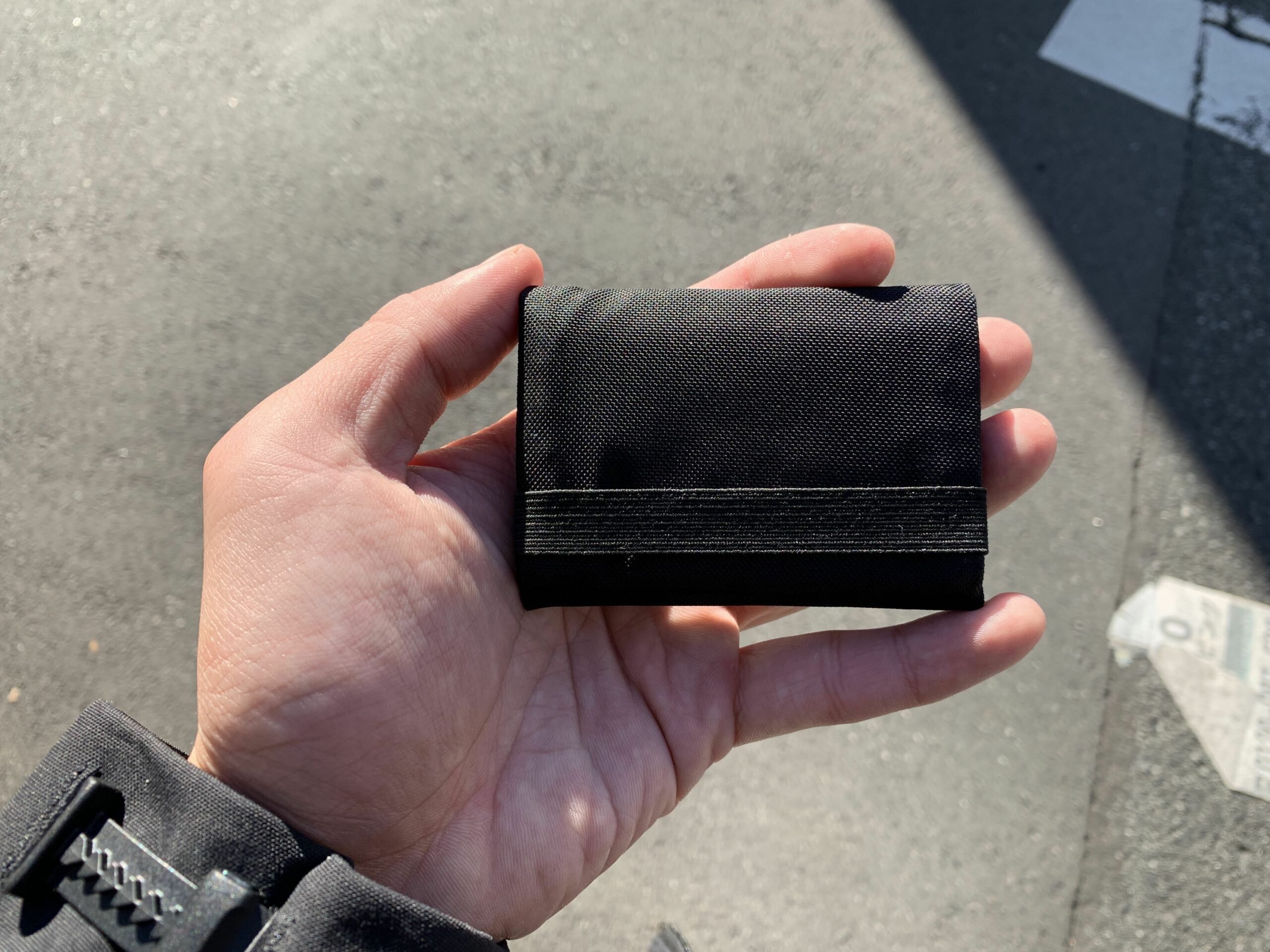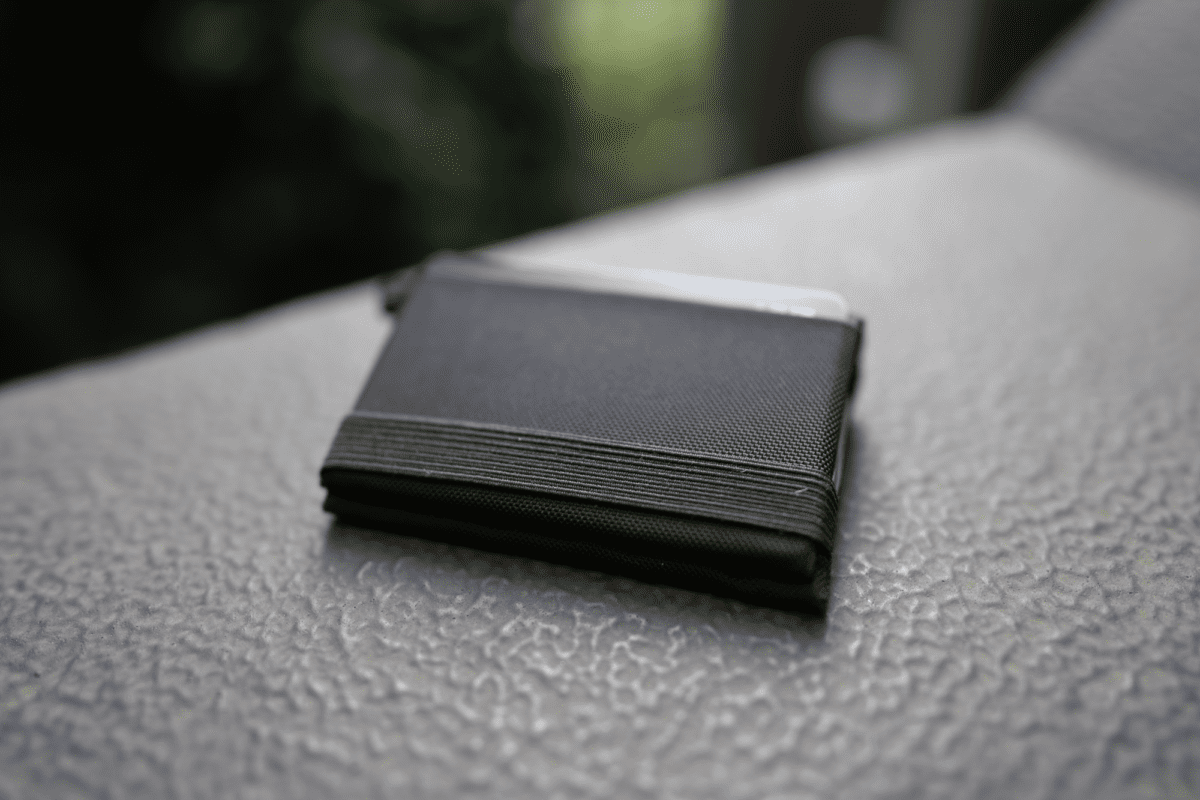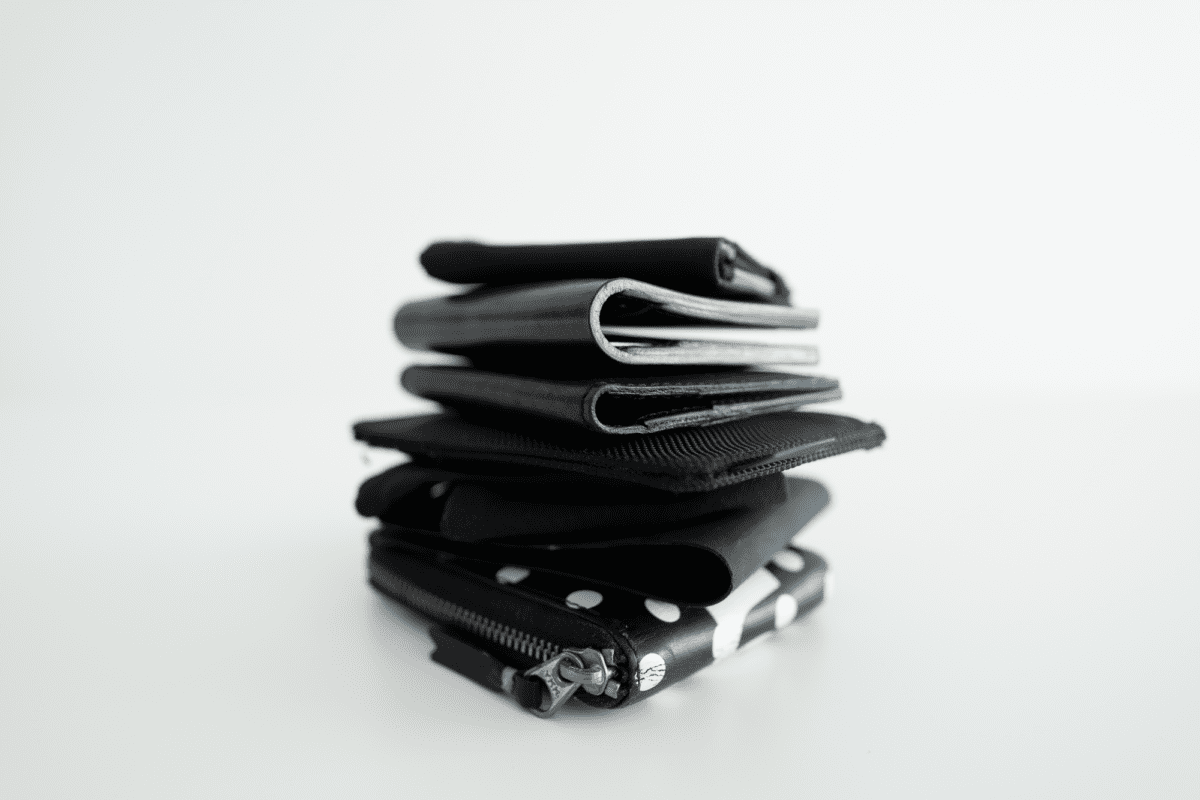 Like this review? See all of my in-depth reviews.
Also, consider supporting me by being a Patreon. Every cent given will go back into improving the content of this website.
Tagged accessory ballistic nylon minimalism minimalist review tom bihn wallet ykk