This website is made possible by readers. I may earn a small commission when you buy through the links in this article at no extra cost to you. Learn more.
Looking for a basic t-shirt at a reasonable price that you can stock up your closet with? WoolX has long been well-known for their use of merino wool, and the Endurance Tee just might be the perfect wardrobe staple for you.
Details
Price $59 on Amazon
Limited offer Use code ALEXKWA at checkout at woolx.com for 10% off, valid till November 5th.
Material 83% merino wool, 12% nylon, 5% spandex
Fabric Weight 180 gsm
Weight 6.6oz / 187g (size large)
Designed in New York. Made in China.
Overview
Any serious one bag traveler would have already been more than familiar with the wonders of merino wool clothing and like me, you'll find your wardrobe of cotton t-shirts slowly being replaced by premium merino wool t-shirts.
Woolx is a company dedicated to that need of the finer things in your endless travels. Woolx was once a brick and mortar store selling goods that the father/daughter founders themselves wanted to wear. Smitten by the magic of merino wool like the rest of us, they decided to go all-in in this game of technical fabrics and create the best merino wool clothing ever. This was in 2012, when merino wool didn't necessarily have the kind of fanfare like it does today. Good bet, if I might say so myself.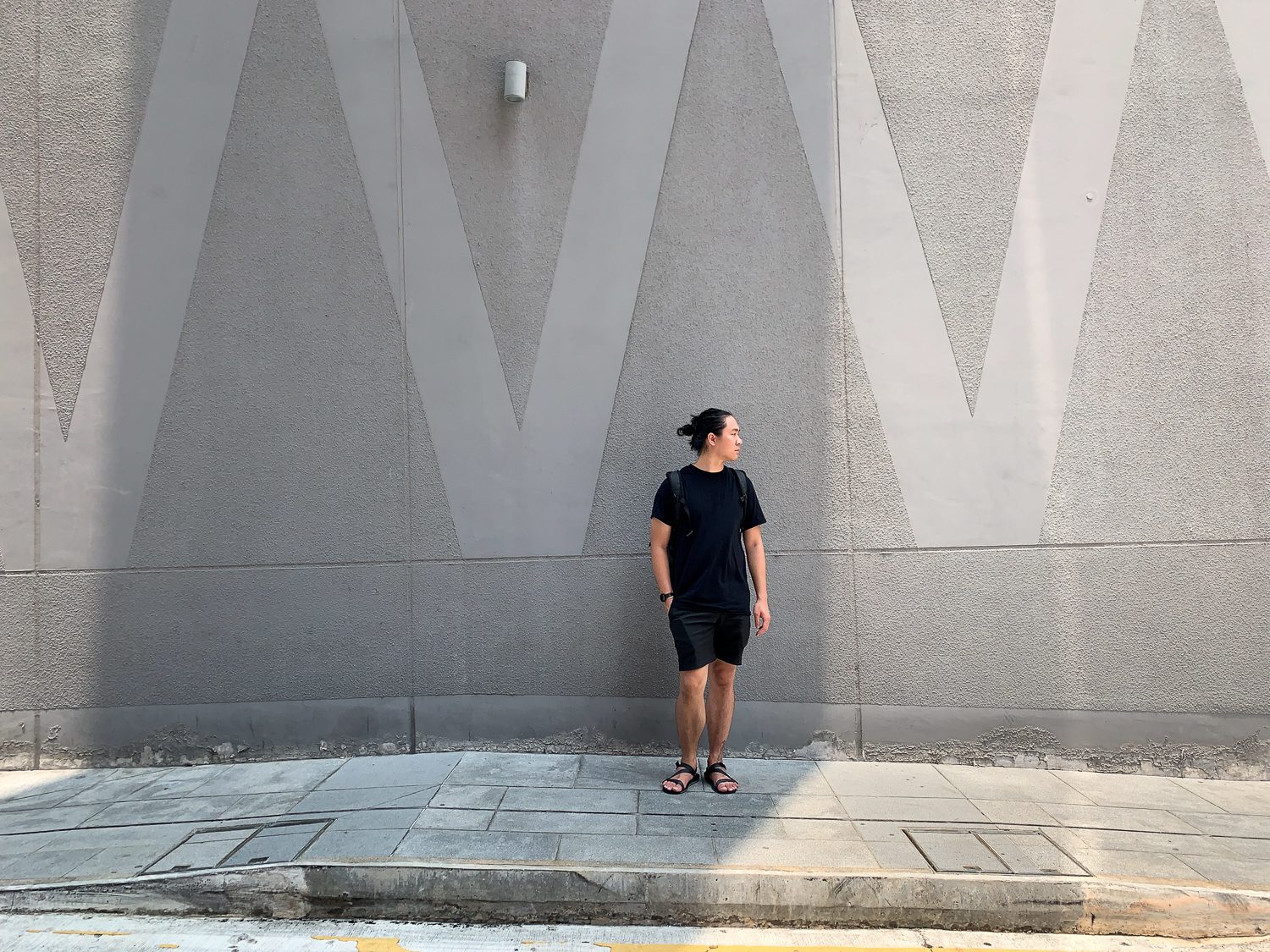 With summer ending in Tokyo, I find myself back in my hometown of Singapore for a visit to my family. I wore the Endurance Tee in the blistering sun almost every day and with my experience with other merino t-shirts like Outlier's Ultrafine Merino T-shirt and Wool & Prince Merino T-shirt, am able to tell you not just what's good, but also what's not so good about this t-shirt.
Style
WoolX's love for the outdoors shows.
As with most clothing with standard American sizing, I got a large size. For reference, I wear an XL with Outlier and a large with Wool & Prince. The large from Woolx seems like the perfect size for me, though they are slightly more fitted compared to the other two brands. The fit is more typically the kind of fit you'll find on outdoor brands, rather than the more stylish cuts you get from t-shirts like those from Outlier.
The t-shirt comes in three colors, black, aqua and denim heather. Naturally, I went for the only color I wear, black.
As expected from an outdoor style t-shirt, the seams are visible on the collar and sleeves which makes it a little less minimal than I prefer, but on the black version, they are hard to notice unless you really look. Although, a friend did comment that it looked like I wore the t-shirt the wrong side up.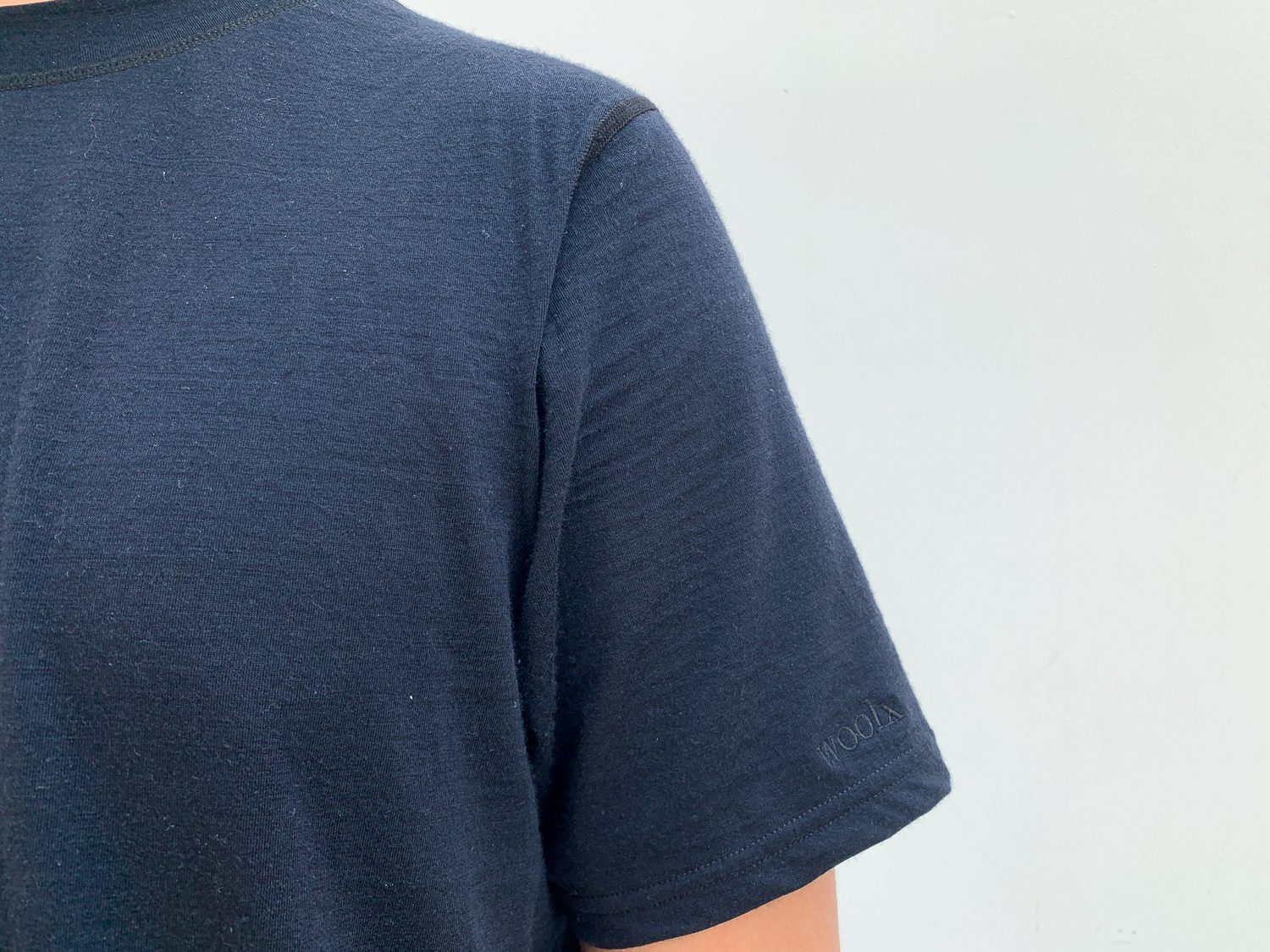 Technically, there is a single piece of external branding, an embroidered black-on-black Woolx logo on the left sleeve. It's subtle enough to ignore, but I thought it was unnecessary in the first place.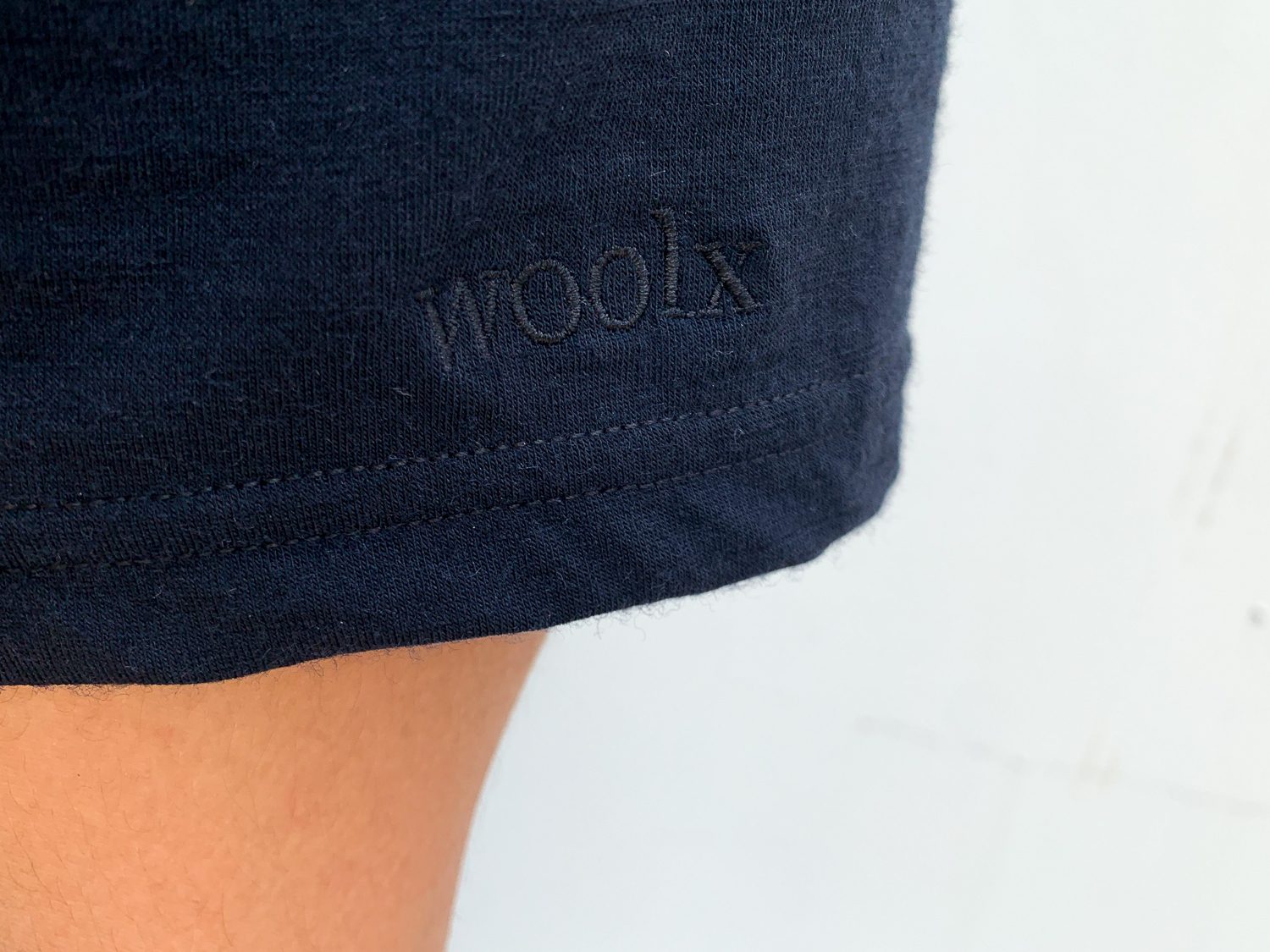 Despite being a lightweight t-shirt, you wouldn't be able to see skin through the t-shirt, which is definitely something I look for when buying lightweight t-shirts. Because of the lightweight nature of this t-shirt, I found the fabric to be less drapey, which can be more obvious at the stitched areas.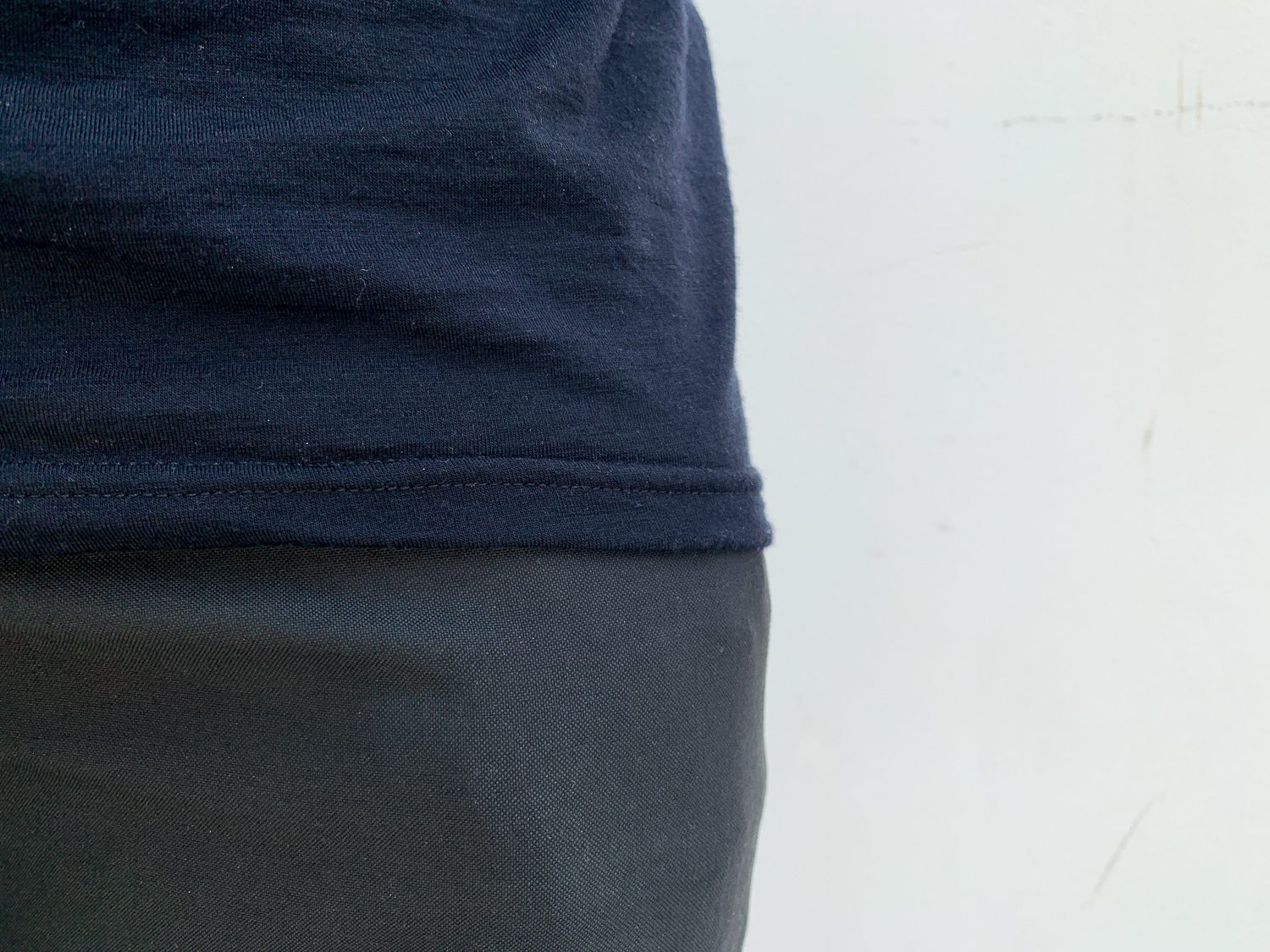 While it's a fitted t-shirt, I like that it's not too slim a fit. The t-shirt runs straight down so that there is still space if you went a little too far at the buffet.
But no one likes ads, so I got rid of them. If my articles helped you, I ask for your support so I can continue to provide unbiased reviews and recommendations. Every cent donated through Patreon will go into improving the quality of this site.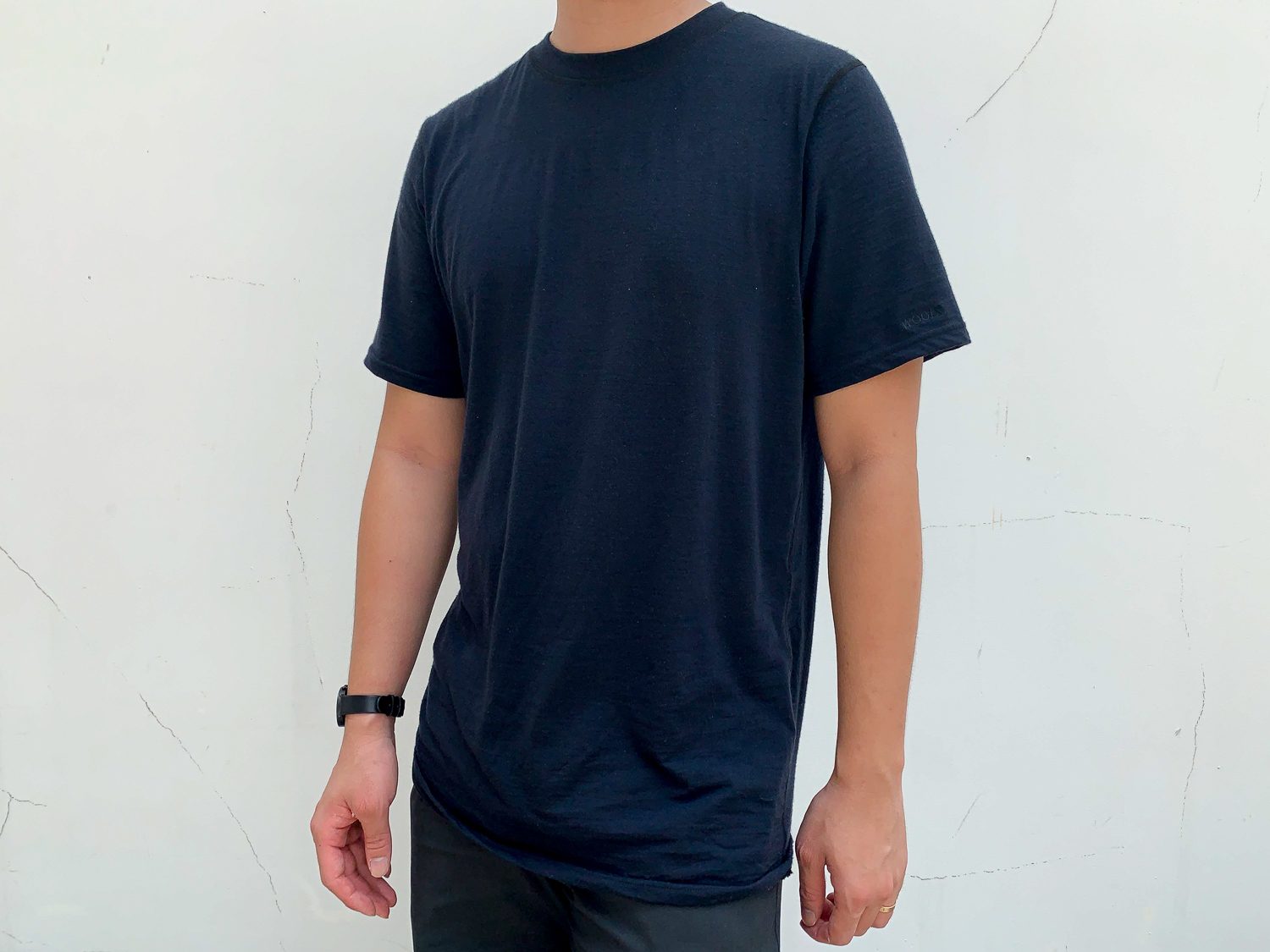 Material
Soft, lightweight merino blend from WoolX.
This t-shirt is not a 100% merino wool, so it's technically a merino blend t-shirt. It's made of 83% merino wool, 12% nylon, 5% spandex, which is a blend that they refer to as Duralite fabric and is exclusive to Woolx.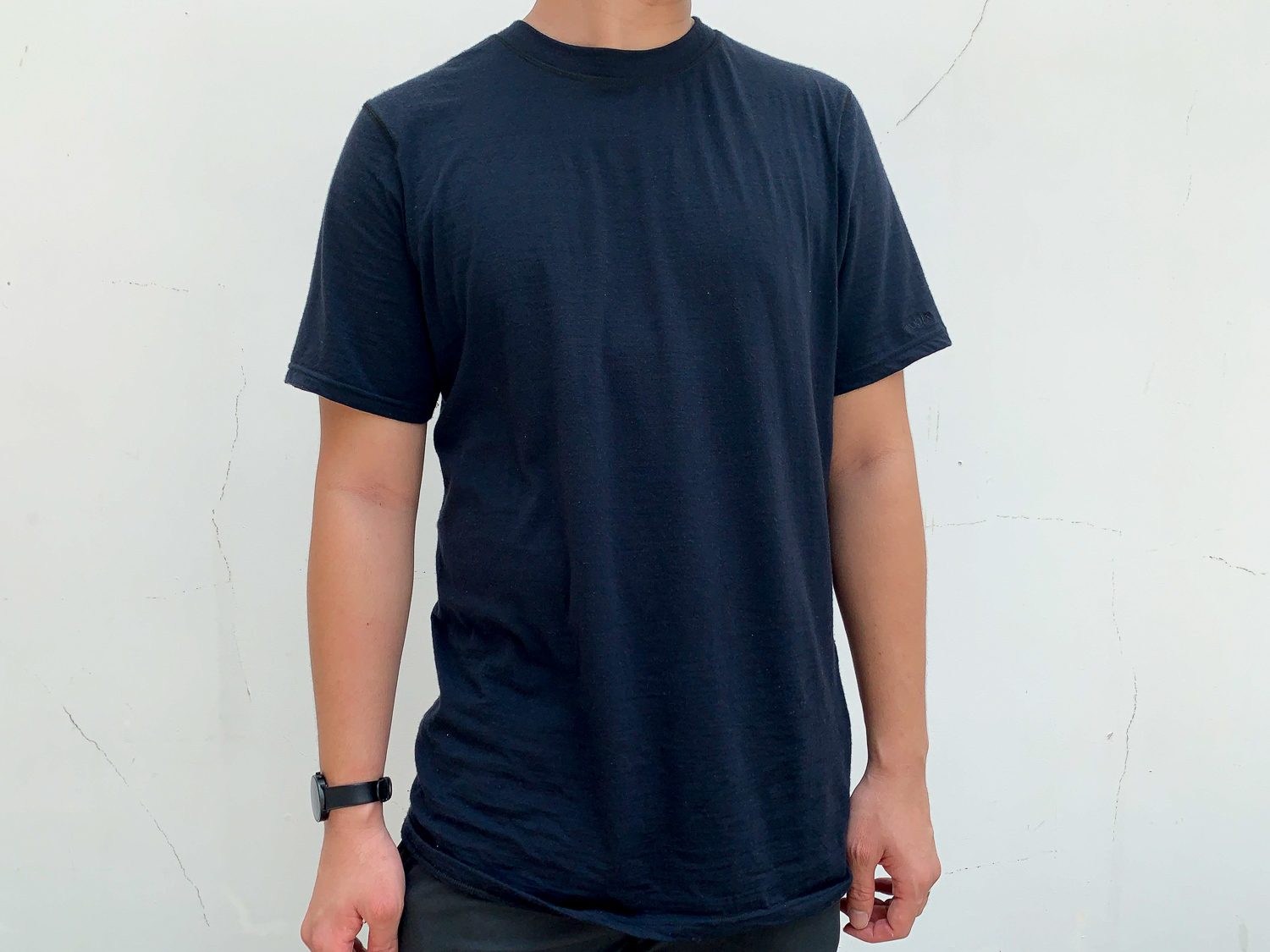 The spandex is probably to give the fabric the stretch an outdoor apparel need. The nylon seems to be to add durability and bring the cost down. Compared to a 100% merino t-shirt like the Outlier Ultrafine T-shirt, the Endurance Tee is almost half the price.
In case you are not already familiar with the wonders of merino wool, they are the darling fabric of the travel community these days. Moisture-wicking, wrinkle resistance, durability, comfort, temperature regulation, you name it, merino wool has it. This is why they are slowing replacing the cotton t-shirts in many serious travelers' packing list. I wrote an entire article just on merino wool if you really want to go there.
As with many responsible companies these days, Woolx sources their wool only from farms that do not practice mulesing.
Mulesing is the act of removing a huge chunk of skin from a sheep's buttocks without any painkillers, so that the area will scar and no longer produce wool. I wouldn't recommend you to Google image search this.
While this is the most effective way to prevent a parasitic infection since there is no wool in the area to retain feces and urine, it is also undoubtedly a cruel and painful experience for the sheep and a controversial practice.
The merino wool on the Endurance Tee is 18.5 microns. Microns are the diameter of each fiber used to create the twills in merino wool. The lower the micron, the softer and better to the touch the fabric is. 18.5 is the pretty average range for this category of t-shirt. Merino wool with microns finer than this would significantly go up in price. For example, the Gostwykt Single Origin Merino T-Shirt from Outlier is 15.5 micron but more than twice the price of the Endurance Tee.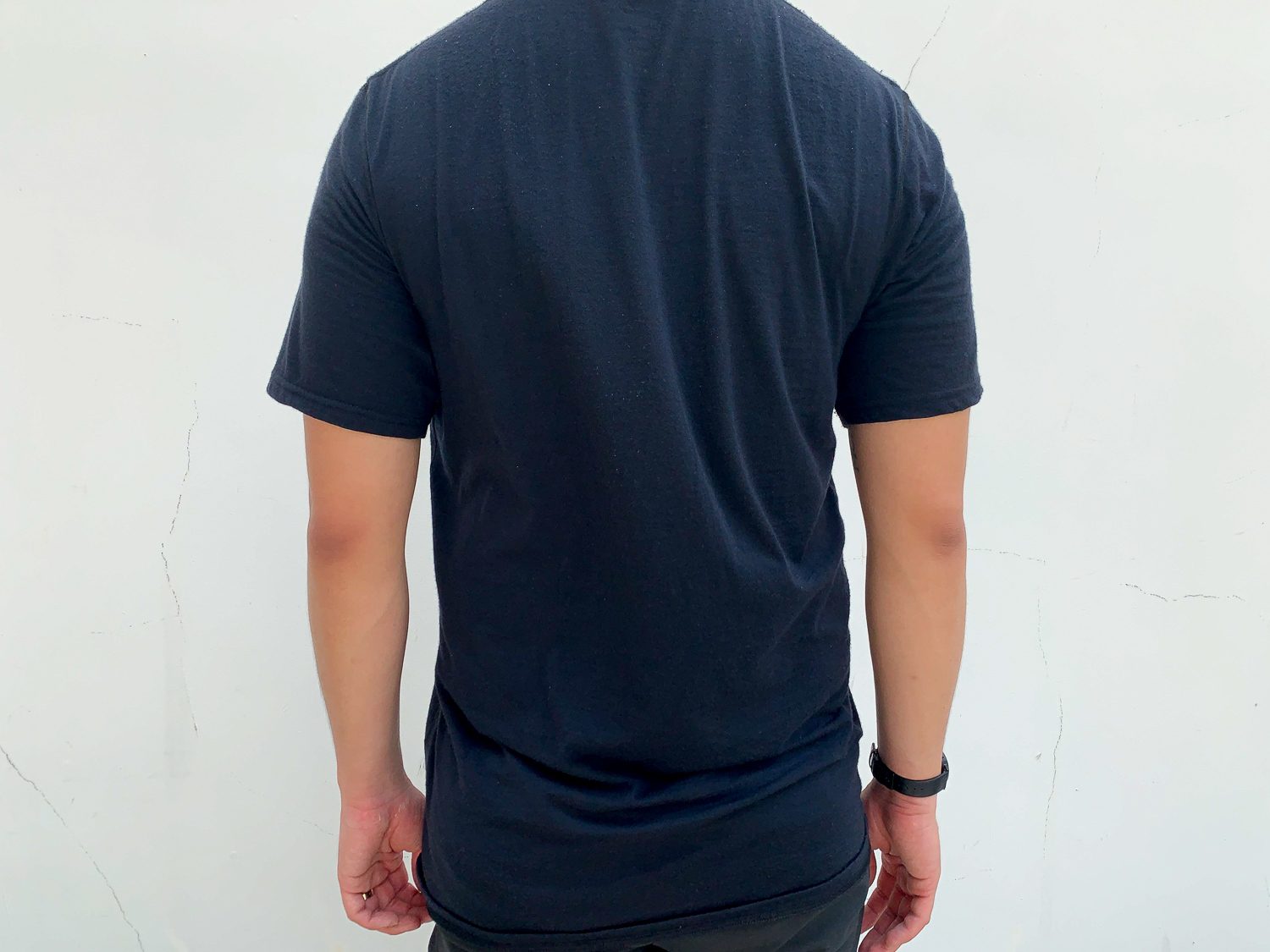 The fabric weight is 180 gsm can be considered lightweight when comparing to ones like the Wool & Prince Merino Crew Neck, but when compared to the ultra-lightweight 150 gsm Outlier Runweight Merino T-Shirt, might not be as lightweight as some might like. I thought it was just right, because lighter fabric tend to lose the luxurious drape and hand feel and might be too see-through for some's liking.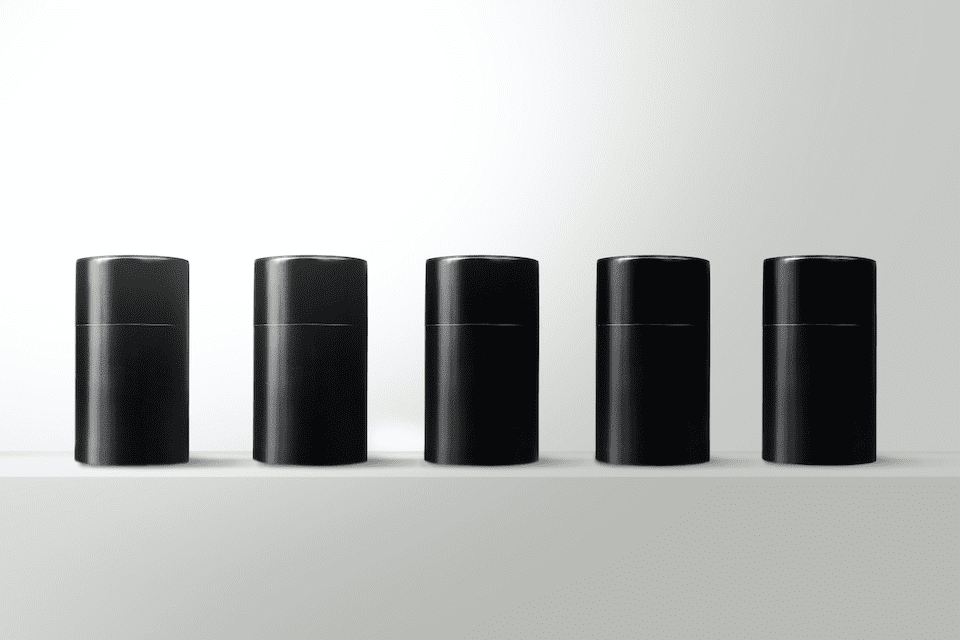 I found a 100 year old company that would create these heirloom quality canisters for me. They are handmade and will keep your tea leaves, coffee beans or anything that you need dry for years to come.
or read review
Usage
A comfortable, basic staple from WoolX.
This t-shirt is very comfortable, mainly because it is so soft. It feels like a giant teddy bear giving you an everlasting hug. Yet, despite how lush it is, it's able to effectively regular heat, even in the blazing afternoon sun.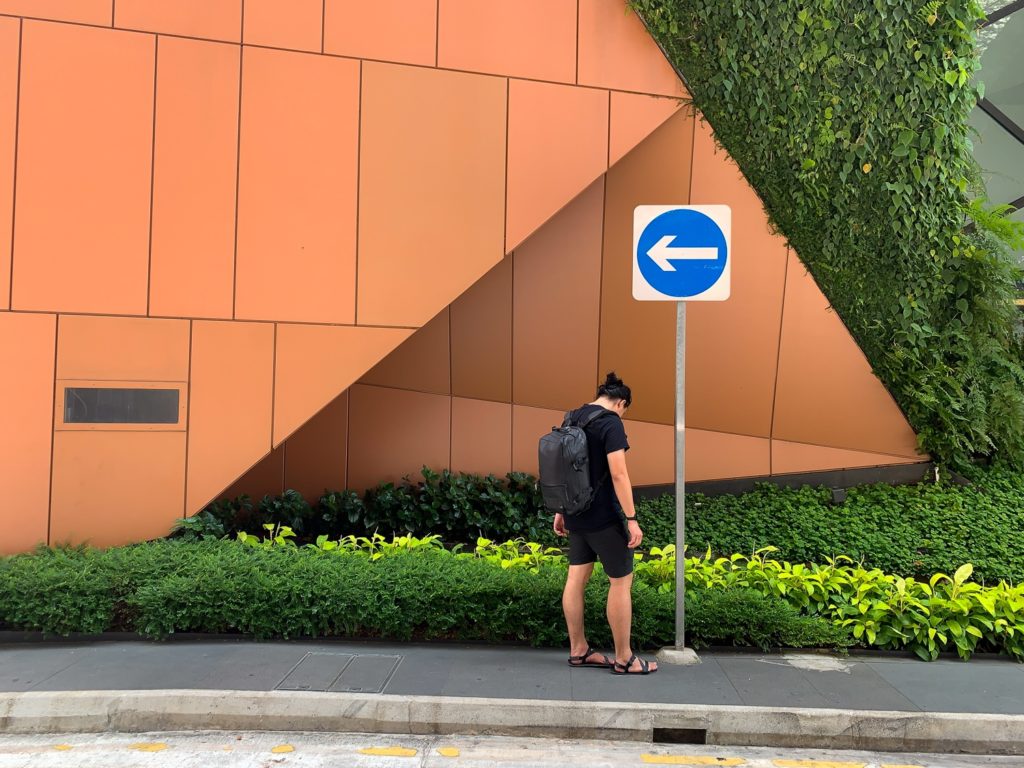 Unlike some merino wool t-shirt like the Särmä Merino Wool T-Shirt designed to be more affordable, there isn't any itchy feeling that you sometimes get from merino wool clothing. While you won't feel any itch, you'll feel the fabric as it's not as fine as its ultrafine (and pricier) competitors.
Wearing this t-shirt almost daily for a couple of weeks in Singapore, I'm usually wearing it with my Black Ember Citadel Minimal Backpack to carry my digital nomad necessities.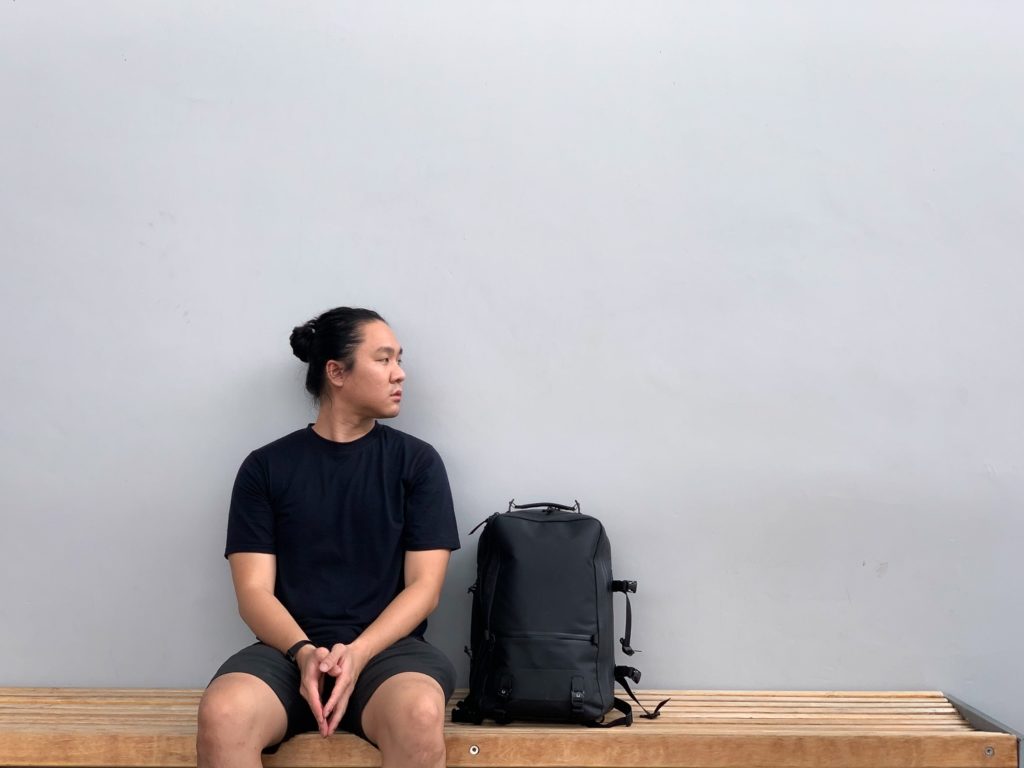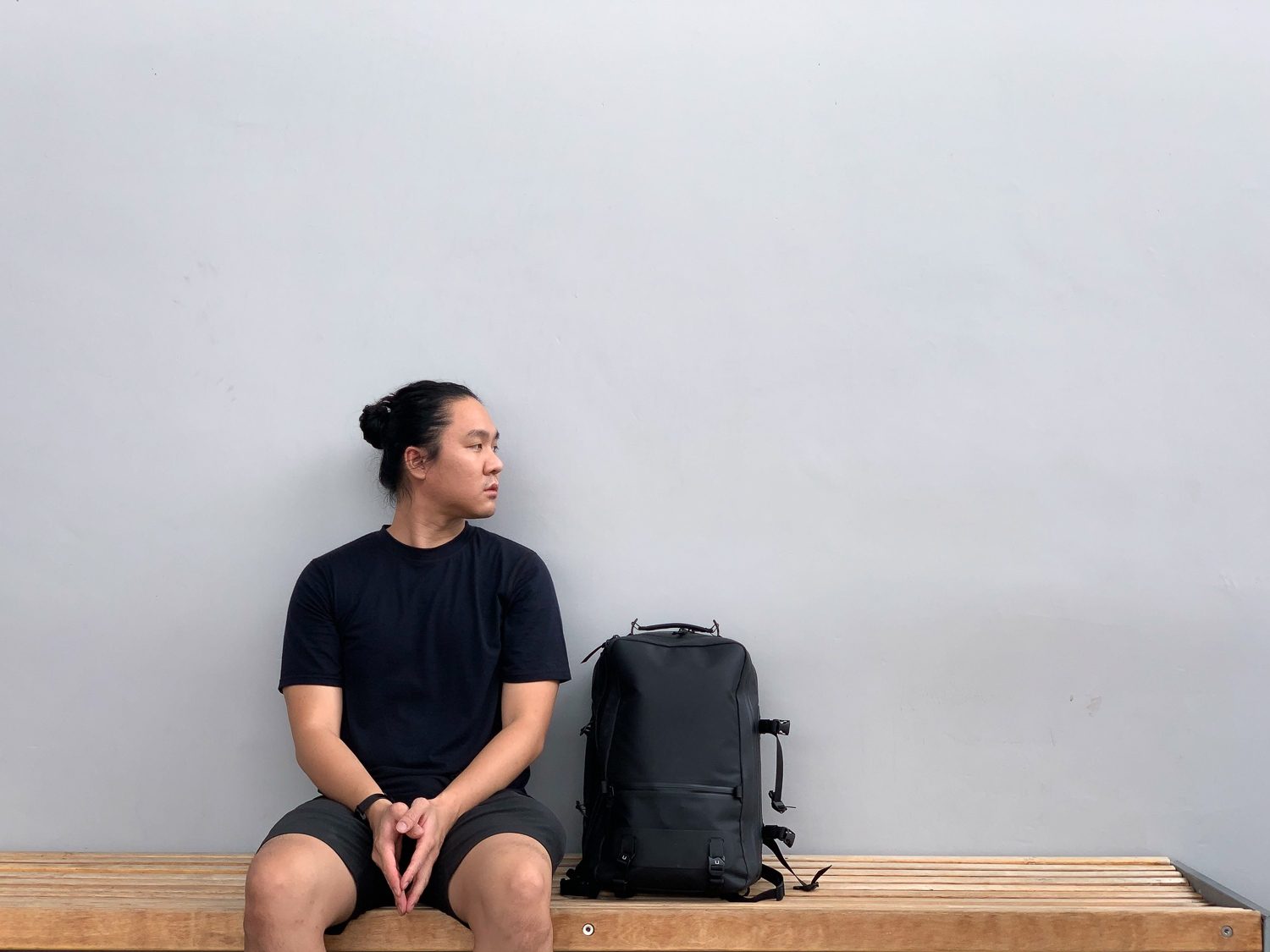 I've noticed light piling on the t-shirt and some pretty obvious piling on the part of the back that comes in contact with my backpack straps.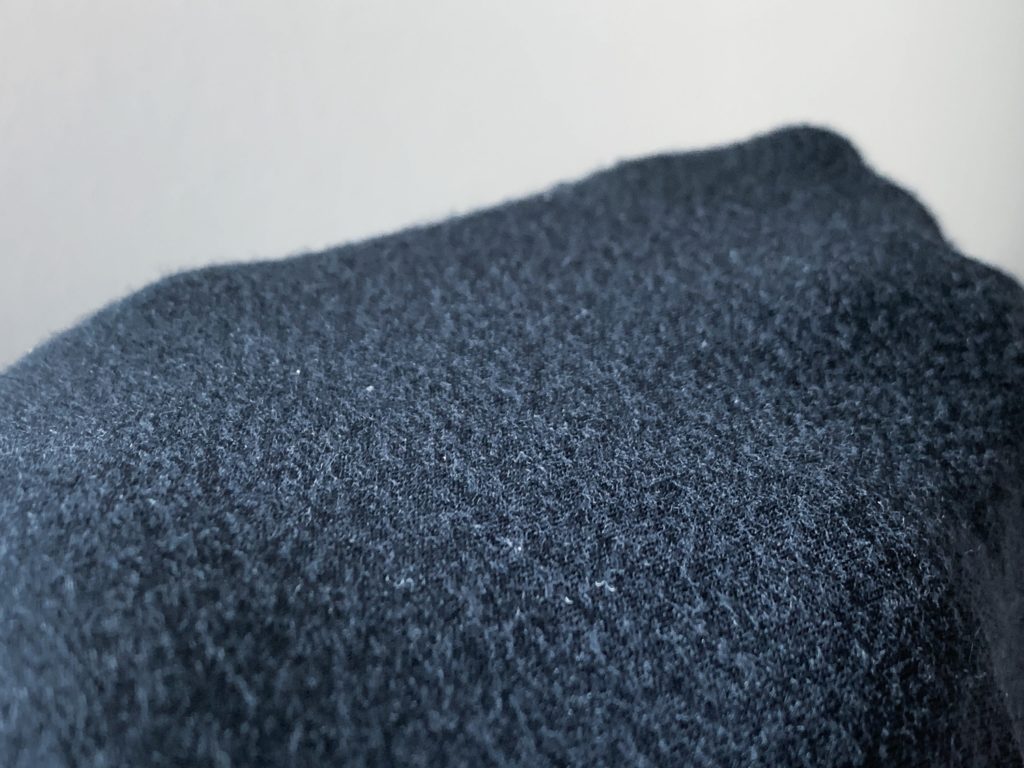 I've only hand washed them twice so I believe this is due to abrasion. Piling does take away the premium feel of the t-shirt, so if you are bothered by this, you should get the black version to minimize the visual impact of the piling.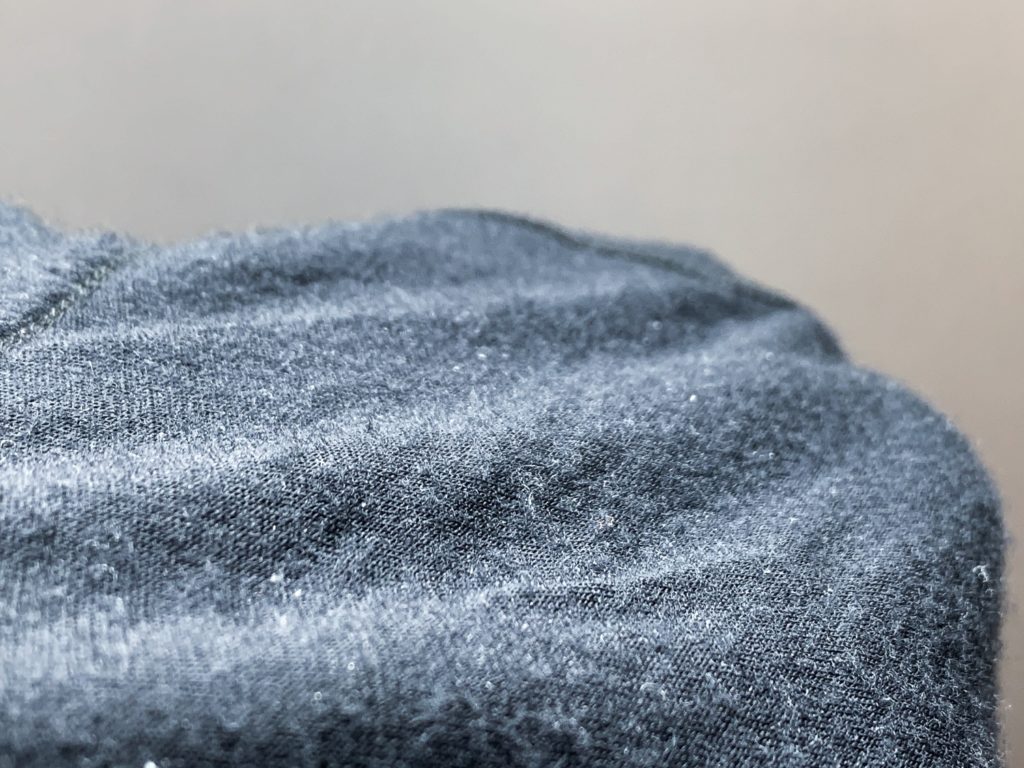 Conclusion
Is the WoolX Endurance Tee worth it?
This is a decent choice given the price. While there are some issues with piling, it's pretty much a risk-free investment, since Woolx offers a no questions asked exchange or refund policy.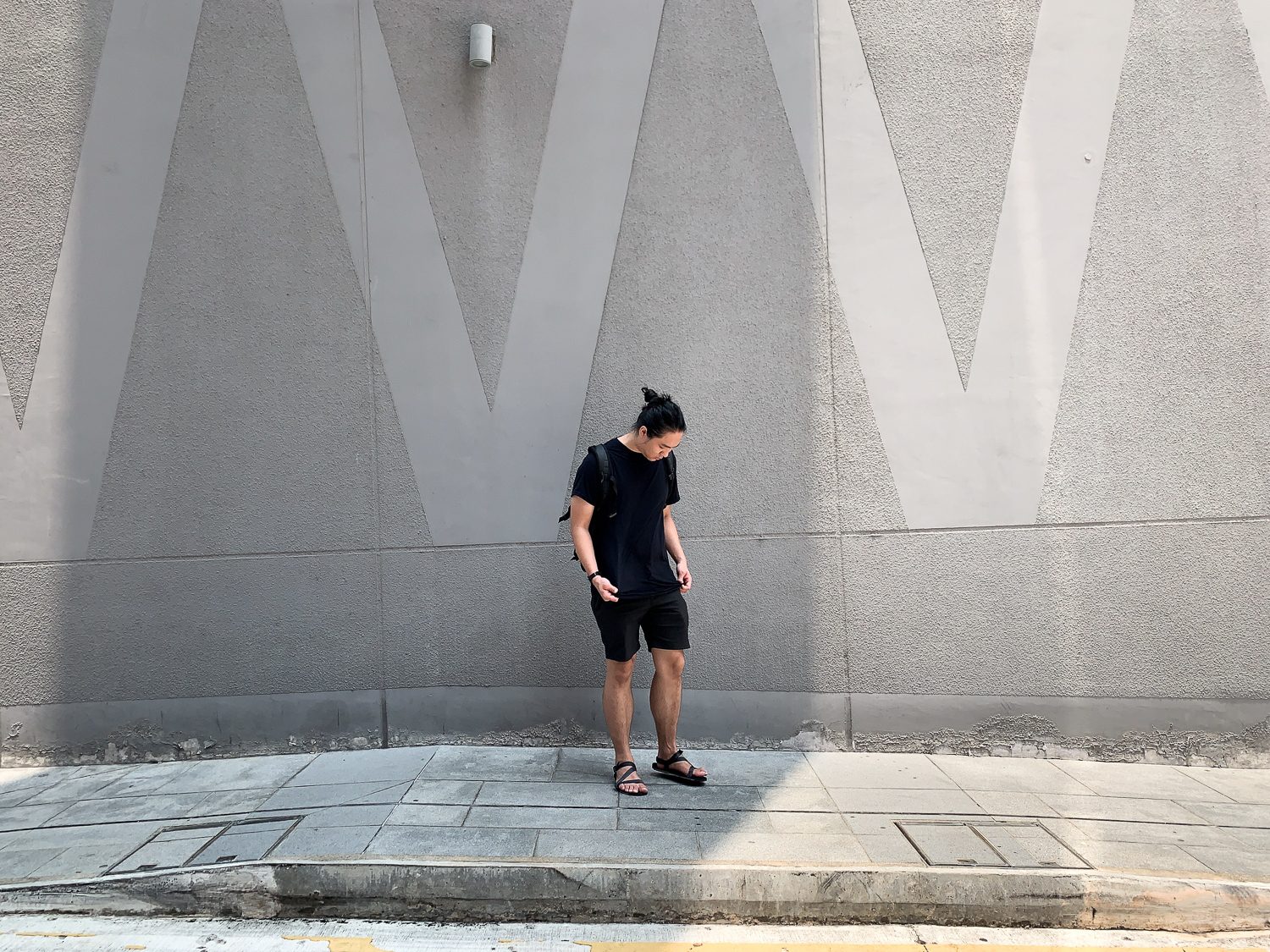 Like this review? See all of my in-depth reviews.
Also, consider supporting me by being a Patreon. Every cent given will go back into improving the content of this website.
Tagged lightweight merino review t-shirt woolx