This website is made possible by readers. I may earn a small commission when you buy through the links in this article at no extra cost to you. Learn more.
What is merino wool and why is everyone asking me to get a merino wool t-shirt for travel? I've been writing a lot of reviews and a lot of them are reviews of travel gear and apparel. And many of them are (surprise, surprise) merino wool.
It's the age of merino wool. It's the reason why all these brands are cramming "merino" into their product name, even if they aren't 100% merino wool. It's why you are getting all those recommendations for merino wool socks from "expert travelers" that think they are better than you.
But, what is merino wool in the first place. Obviously, it's a kind of wool. But what makes it so special? And do I really need one? They are definitely more expensive than my UNIQLO Supima Cotton T-shirt.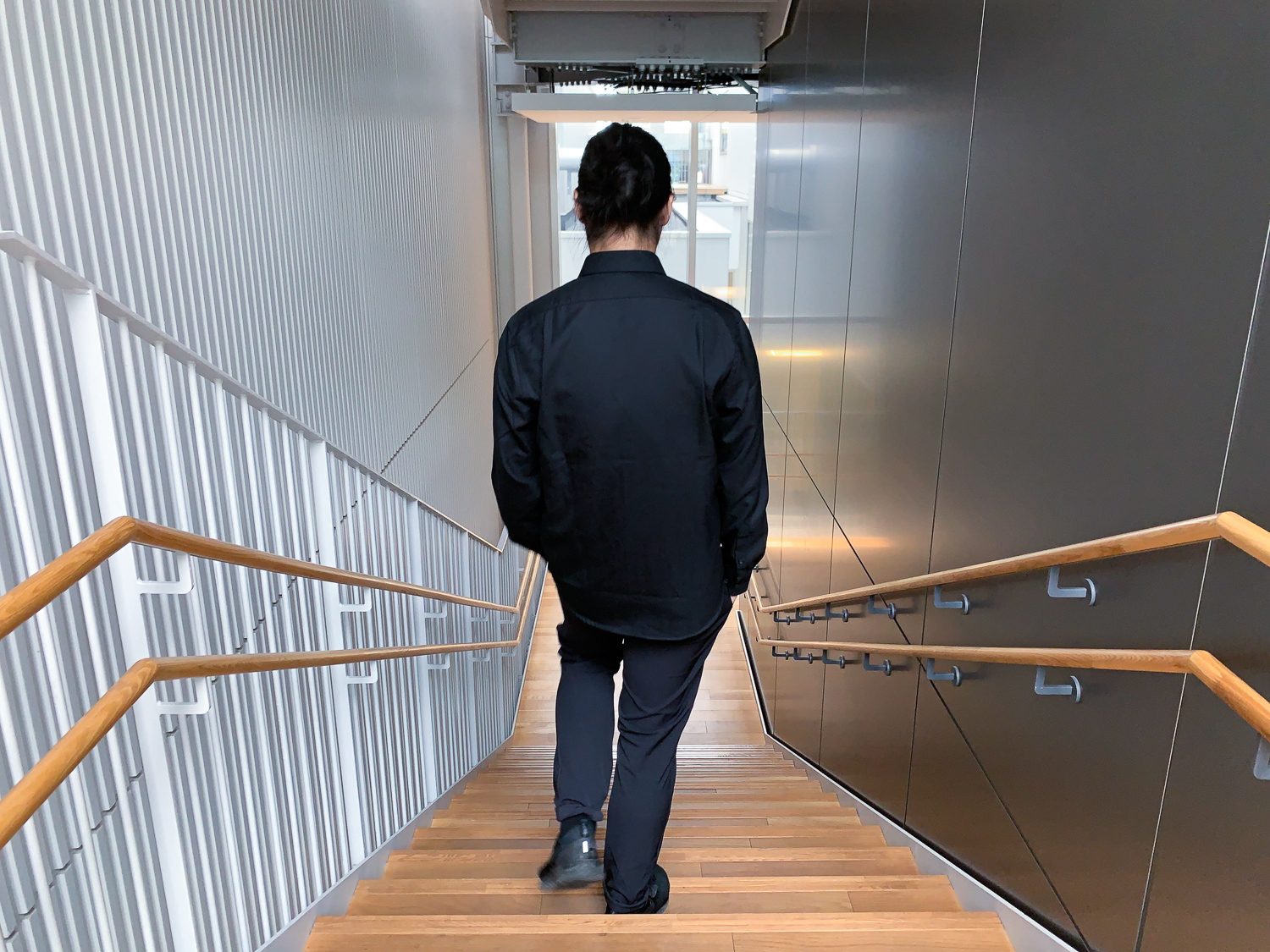 What is this thing you call merino wool?
Merino wool is wool. Wool from the merino sheep. Case solved, so now stop browsing r/onebag and go to sleep.
Yeah, yeah, of course I'm going to go in-depth on just what the hell it really is.
Merino wool comes from the merino sheep. This is a breed of sheep which originated in Extremadura, in southwestern Spain. Even at that time, it was regarded as fine wool which gave Spain the fine wool monopoly between the 12th and 16th centuries. This stuff is so fine, in fact, it was mostly nobility or the church that own these flocks.
Fun fact, the world record price for a merino ram was A$450,000 sold at the 1988 Merino ram sale in Adelaide, South Australia. But, I digress.
After Spain, the merino wool was eventually brought to New Zealand and Australia at the end of the 18th century and pretty much stayed there till this day. This is why you'll often see brands stating that their wool is from one of these two countries.
Today, merino wool from the merino sheep (just like champagne has to be from Champagne, France) is regarded as the best wool of any sheep, namely for its finest and softness, along with special properties that all these travel brands go gaga for.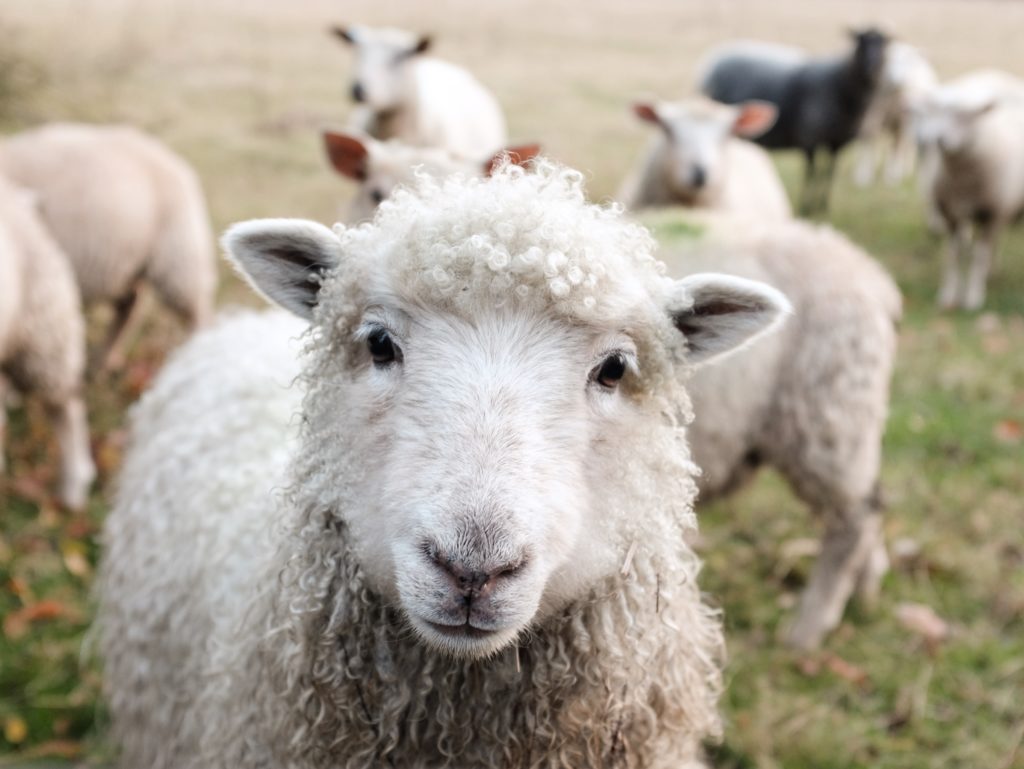 So what makes this wool so special?
A few qualities that you'll see often touted are odor-resistance, temperature regulation, moisture-wicking, softness, and fineness.
But no one likes ads, so I got rid of them. If my articles helped you, I ask for your support so I can continue to provide unbiased reviews and recommendations. Every cent donated through Patreon will go into improving the quality of this site.
The temperature regulation and moisture-wicking actually go hand in hand. In the cold, the natural crimps and bends in the lusher fibers traps more air than regular cotton.
And when you are warm, the moisture-wicking (aka evaporation) will cool your body down. The moisture-wicking is mainly due to the fact that the fibers are inherently porous, which means vapor can get between them.
Synthetic fabrics wick sweat when it's in liquid form where your body heats it up to evaporate it. But, they cannot evaporate vapor since they aren't porous. This makes merino superior in that sense.
As opposed to odor resistance, it's actually odor-absorbent. It traps the smell so that it doesn't build up. This is why I often go, on average, a week before I decide to wash a merino top. This is also key during travel, where washing could be quite a chore without something like the Scrubba.
Now, softness and fineness is a whole topic on their own, which brings me to…
Are all merino wools the same?
Short answer? Hell no. As someone who has tested a bunch of merino wool clothing and wear them almost every day, I can say this with confidence. There are good merino wool clothing, and bad ones that make you want to go back to your cotton t-shirt.
This is why you have low priced ones like the Särmä Merino Wool T-Shirt ($30), to mid-range ones like the Woolx Endurance Tee ($59), to the ones verging one being overpriced, like the Outlier Gostwykt Single Origin Merino T-Shirt ($125).
So, what makes these merino wool differ so much in price and quality? Here's a term that you are going be looking out for a lot after this life lesson; "micron count".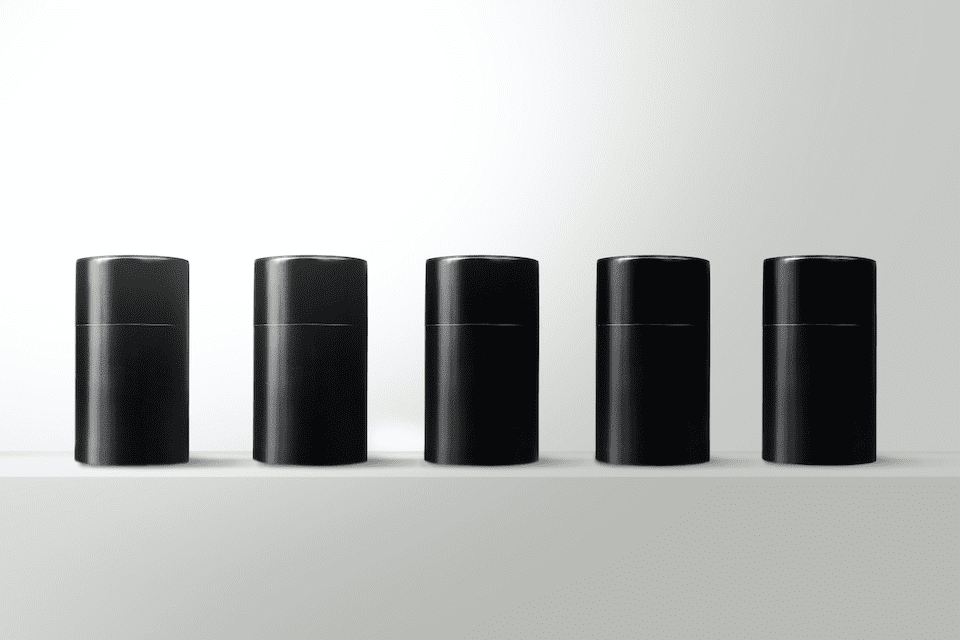 I found a 100 year old company that would create these heirloom quality canisters for me. They are handmade and will keep your tea leaves, coffee beans or anything that you need dry for years to come.
or read review
Micron count refers to the diameter of the wool fiber. Depending on the age, health (and nutrition) of the merino sheep, they produce wool between 24 microns all the way to 10 microns. In other words, the best sheep will produce wool with the lowest microns.
The lower the micron, the softer and finer the fabric will be when woven together. This means silky smooth feel all over.
Let's take a look at the different grades of wool based on microns.
You'll notice that I don't have any examples for anything above 18.5 microns. This is because when the micron count exceeds this number, it won't even be shown. Most merchants would choose to hide it so it doesn't discourage potential customers.
Why is micron count important?
The micron count is literally what decides the price difference between a $120 t-shirt and a $30 t-shirt. The industry standard seems to be at least 17.5-micron merino wool.
Anything above 17.5 and you run the risk of the wool having a bit of a prickle, which will cause a constant itch. This is also the reason why some brands choose to sneakily leave out the micron count to fool the young padawans. Some brands claim "no itch" but you can tell from the micron count that there sure is going to be
Another trick that some brands use is that they create merino blends. Sure, they say they want to add stretch and durability in… yada yada, but more often than not, they are looking for a way to lower the manufacturing cost while still being able to say it's merino wool.
What's the lowest micron count you can get? Actually, 10-micron merino wool exists. But, there is only one single instance of it on a sheep, which literally won the world record in fineness of wool in 2010, clinching it the Ermenegildo Zegna Vellus Aureum International Trophy.
So, don't get your hopes on wearing a 10-micron merino wool t-shirt any time soon. In fact, the lowest micron count I've seen on a 100% merino wool t-shirt that non-royalty can lay their hands on, is the Outlier Gostwyck Single Origin Merino T-Shirt. When most brands state the micron count, they usually refer to the average, but the Outlier Gostwyck Single Origin Merino T-Shirt is 15.5 top-capped microns, means the maximum is 15.5, which makes it even more amazing.
So, is there a reason I shouldn't get merino wool t-shirts?
Well, history shows that there are no invincible armies and that there never have been. Here are a few things that you want to consider before getting a merino wool piece of clothing.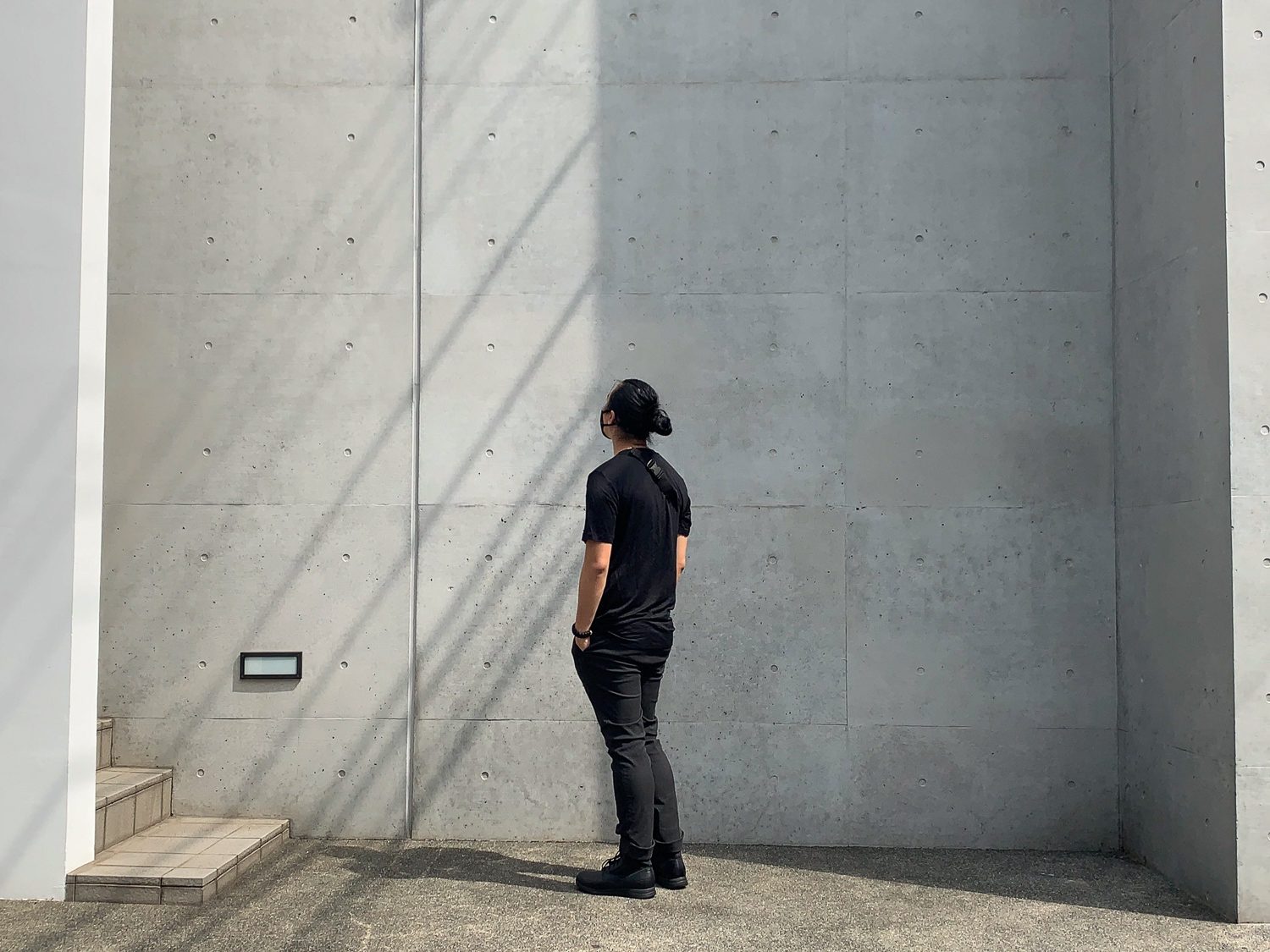 Price
I never thought there would be a time I would pay $110 for a plain, black t-shirt, but this is the rabbit hole I've gone down. Merino wool is a premium fabric and it costs money.
Is it really worth it? It really depends on the individual. I mean, you can buy 10 Supima cotton tee at the price of an ultrafine merino tee. For me, I strive for a minimalist wardrobe, so investing in one quality piece over many good ones is worth it. But then again, I'm not like everyone.
Abrasion
Abrasion to merino wool, is without a doubt, the Joker to Bruce Wayne. Durability is often regarded as the Achilles Heel of this seemingly perfect fabric. Durability depends on certain factors, namely fabric weight and fabric blend.
It's obvious the heavier fabric would have higher durability since they are thicker. This has nothing to do with the wool itself.
Apart from making a product cheaper, certain blends of merino do increase durability. Although, at a certain point, the blend would overwhelm the merino so that there isn't a point going for merino at all.
This is why it wouldn't hurt to learn how to take care of these expensive fabrics.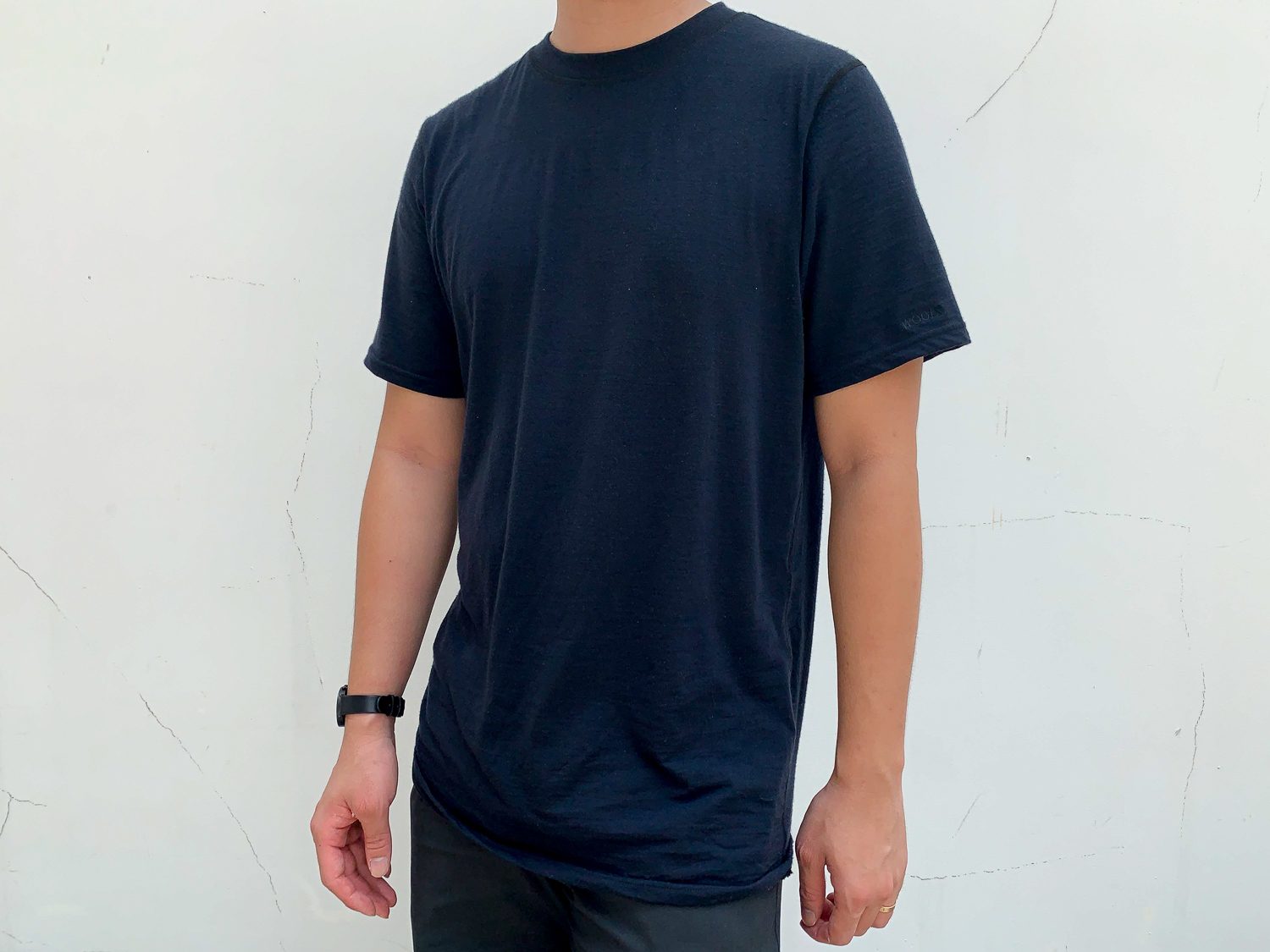 Conclusion
The rise of merino wool is part substance, part hype. A hype, that I've totally fallen prey to. If you've never needed merino wool, you probably don't need it now. But if you are looking to minimize your packing list, yet upgrade it at the same time, this might be something you want to look into.
Tagged fabric merino wool onebag travel