This website is made possible by readers. I may earn a small commission when you buy through the links in this article at no extra cost to you. Learn more.
Details
Price $750 from outlier.nyc
Material E-static Raincloth, woven and laminated in Switzerland (50% Nylon, 26% Polyester, 16% Polyurethane, 8% Elastane, 135gsm)
Made in China with Swiss fabrics
Overview
Man, these product names are cracking me up. I'm guessing this is a follow up to Shelter from the Storm (SFTS). (Fun fact, this was probably called Ecstasy of the Storm before they decided on this name).
Outlier hooked me up with this experiment ahead of its release so I can deliver the lo' down on what works and what doesn't for those sitting butt-hurt on the fence.
I've been only able to "test" this or should I say try this out for the last two days or less, so excuse me if the review is a little light (Get it? As in lightweight jacket… Never mind.), but I promise I'll furnish this post with more updates when I take it on my trip to Danang, Vietnam.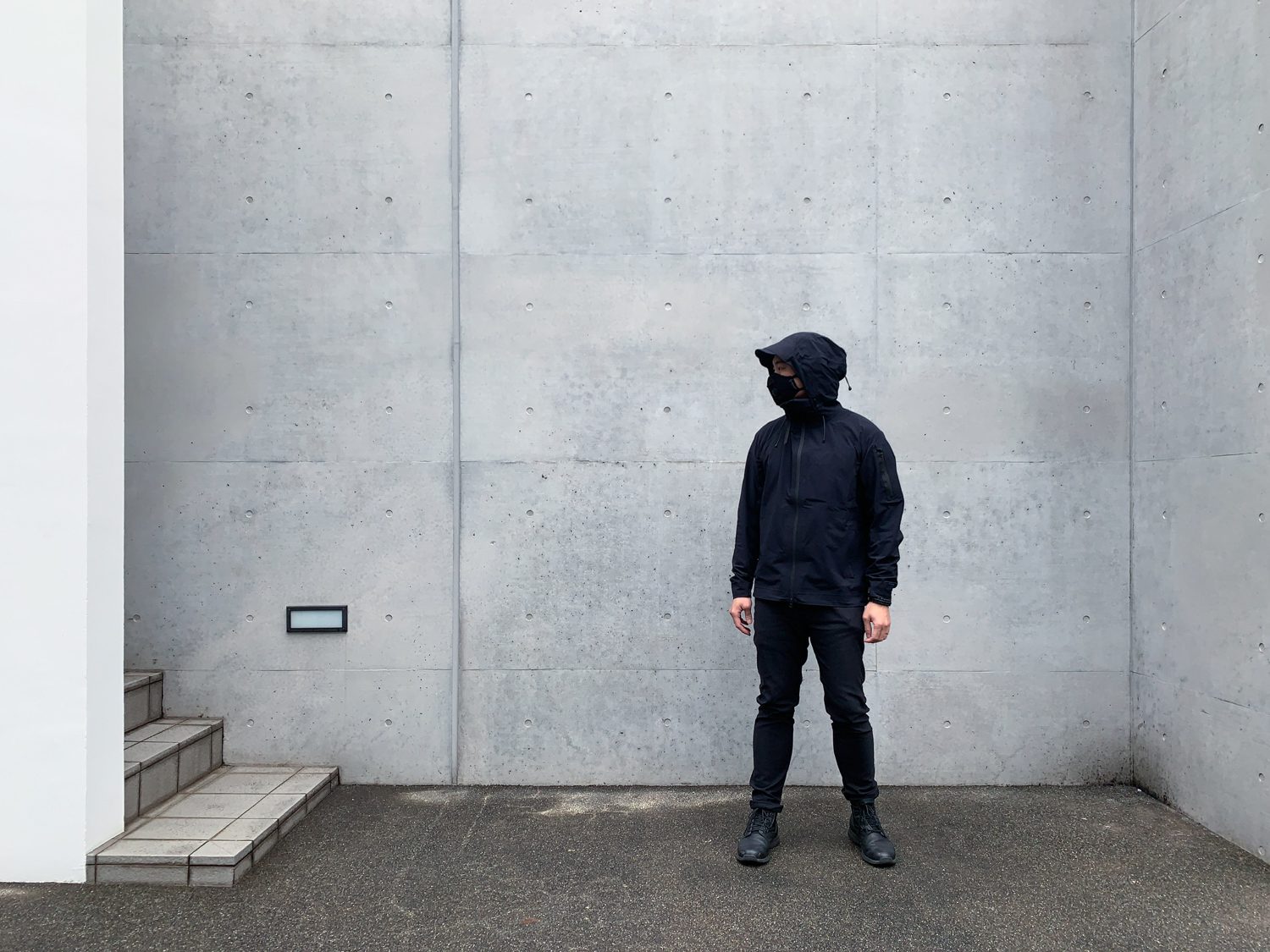 So, I'm not usually into experiments, because I don't see why you should take a risk with the shorter return window for something that haven't been market-tested. But the Ecstasy in the Rain (EITR from now on cause I know we like our acronyms) is a little bit special.
Some experiments, like the SFTS, graduate into part of the regular lineup after they got the production and demand nailed down. But the EITR, from the get-go, is stated to be possibly the first and last run of what seems like a lightweight, shorter version of the SFTS. Because of tariffs implemented after the production began, they would either have to increase the price or no longer be able to provide what might be the dream jacket some have been waiting for.
Therefore, unlike the other experiments which have a 15-days return window and a $20 restocking fee, this jacket has a regular 45-days any-reason return policy like the other products do. So, you can feel a little better dropping that amount of money. For international customers, however, you are still out of luck, since you'll likely be hit with import and shipping fee that might be too much of a sunk cost for you to send it back.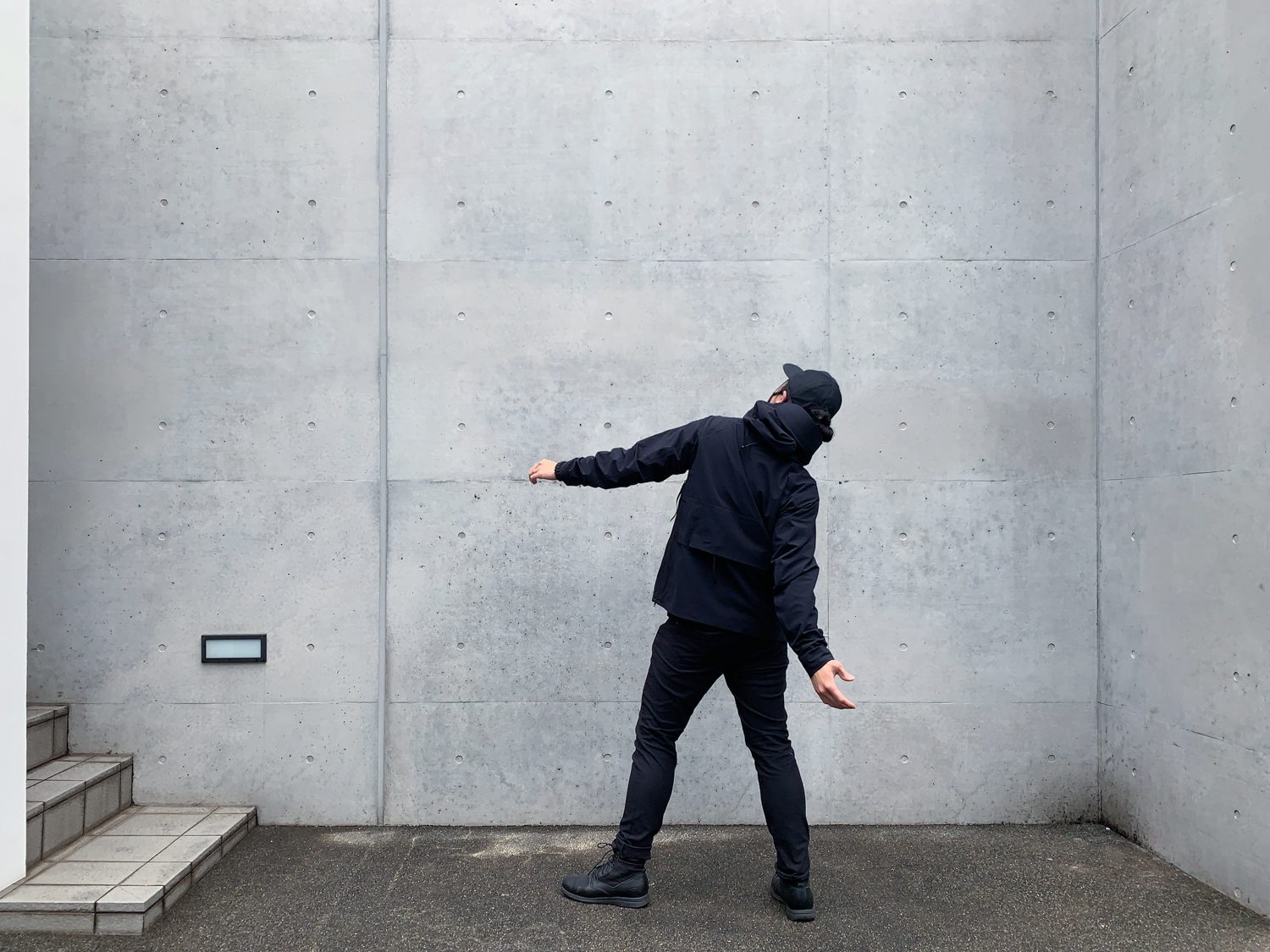 Style
From the product photos, I immediately assumed that the jacket was a short, lighter-weight version of the SFTS. The naming didn't help.
It was mainly the few features, like the boxier fit, adjustable hood and ratchet cuffs that reminded me of the SFTS. Even when I first laid eyes on the actual product, it still screams like a shorter version of SFTS.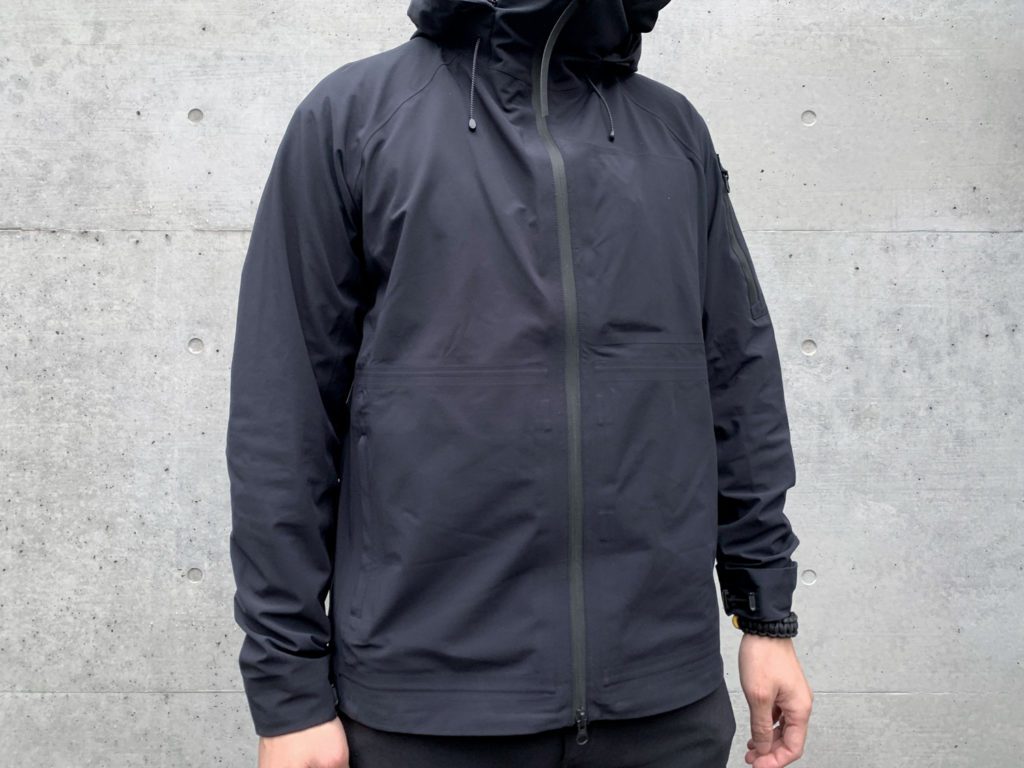 Since I only wear black, I'm glad that black is the only color it comes in. There is a very slight bluish tint on this jacket. It isn't obvious, but if you are someone who wears only black as me, it's easy to spot. While it is entirely black with no external branding, the drawstring on the hood does have a very subtle pattern.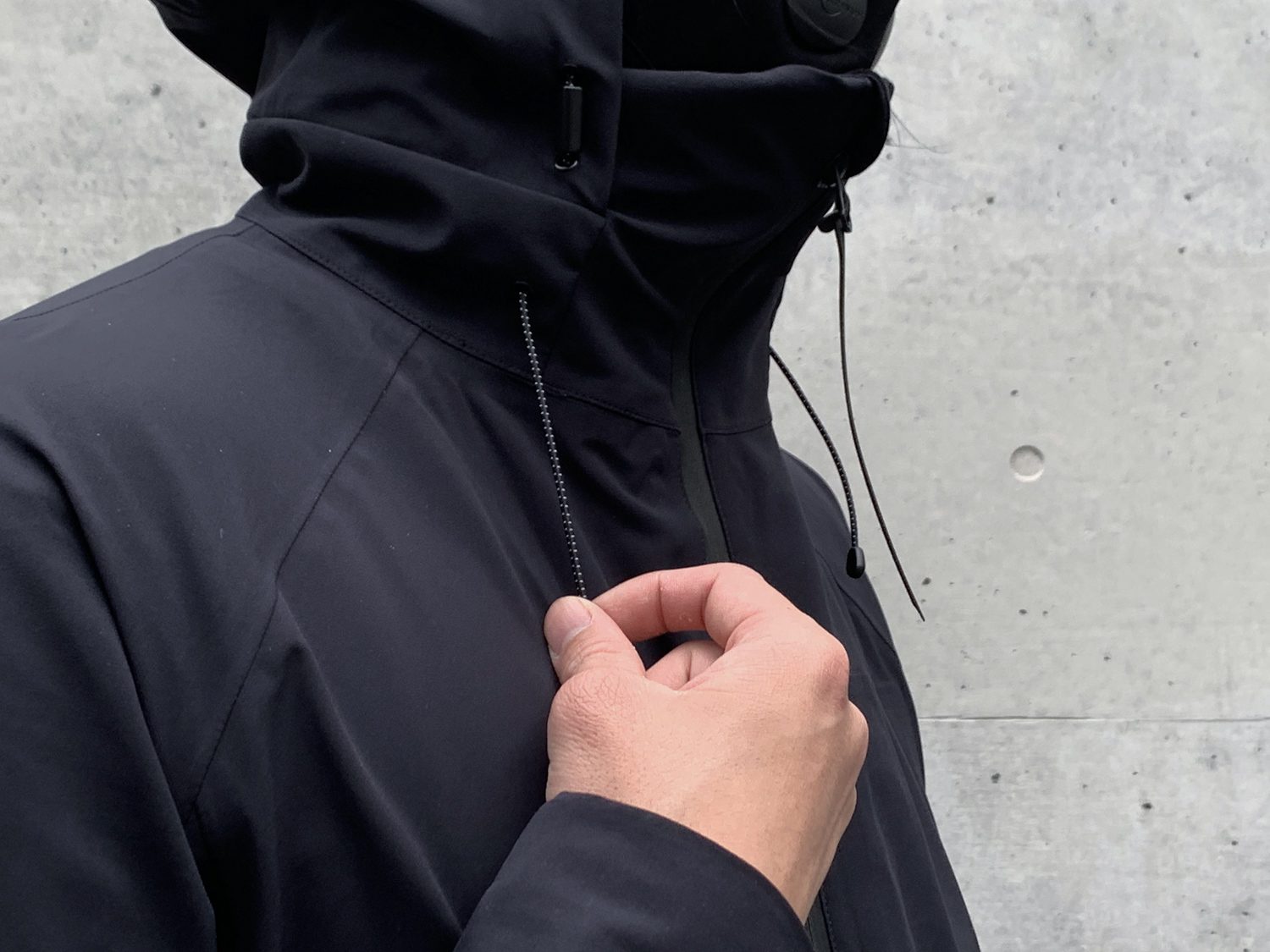 Because I'm pretty confident when it comes to the sizing of Outlier clothing (except that one time their shirt was a little too short for my liking), I went ahead and got the same size I do as with any other top from Outlier, a size large. I'm about 6'0″ and 198 pounds for reference.
But no one likes ads, so I got rid of them. If my articles helped you, I ask for your support so I can continue to provide unbiased reviews and recommendations. Every cent donated through Patreon will go into improving the quality of this site.
Sure enough, the size was perfect and very similar to the SFTS. The size large, complemented with the boxier fit, was a nice amount of roomy, which allows you to layer with a thick-ish hoodie inside, like the Outlier's Hard/co Merino Hoodie (Yep, tried it.).
The front face of the jacket is very clean. There is almost nothing no details unless you squint your eyes, then you'll make out the two hidden pockets, one on each side.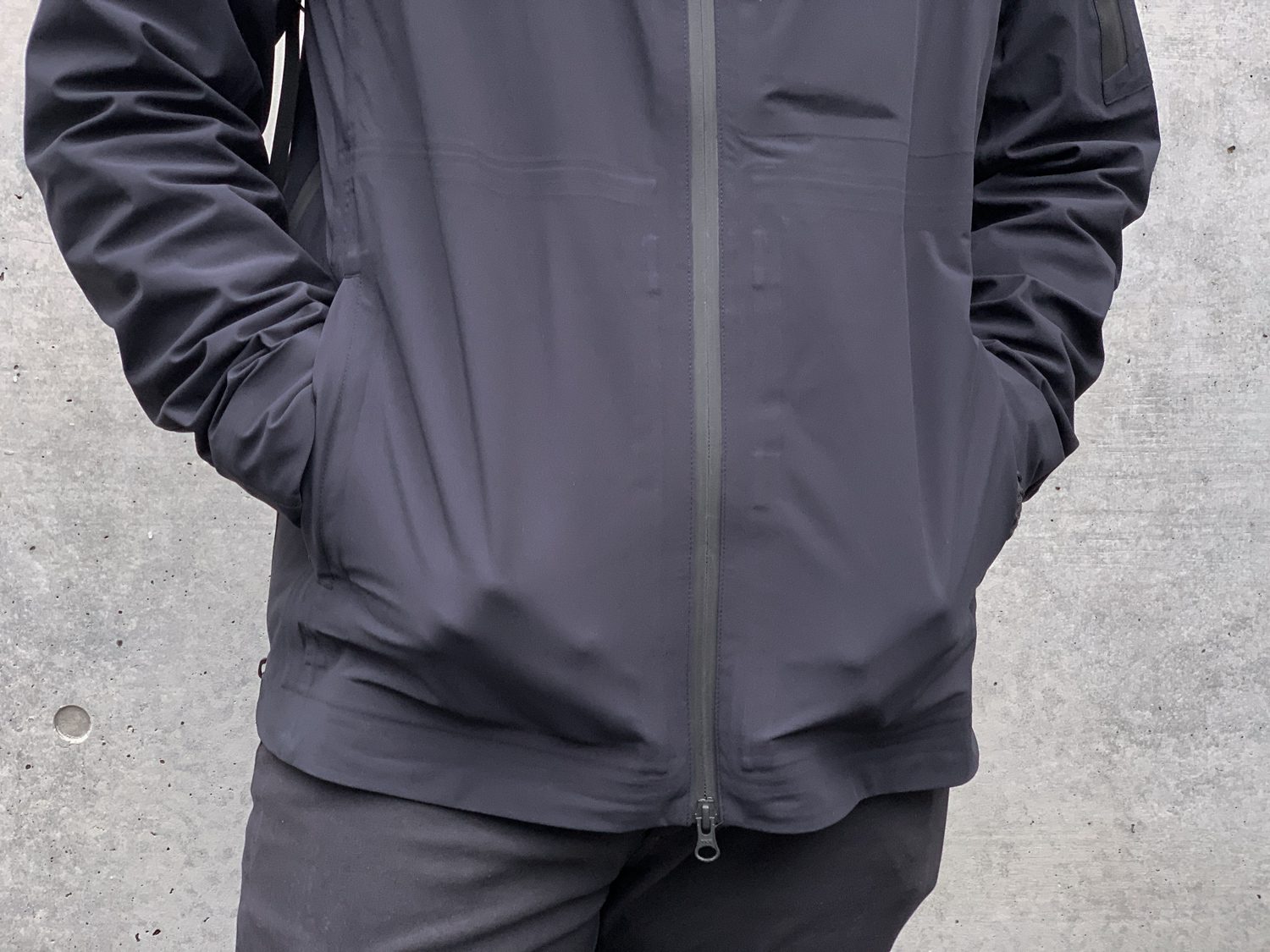 While the STFS has magnetic closures for the front pockets, these come with zippers hidden behind a placket. They run parallel to the sides of the jacket and are very stealthy. Even the YKK zippers on these are the short kind (specifically they are metal zippers model DFW, I think) to make sure they don't peek out from behind the placket. It's also pretty amazing to see how they can attach a whole pocket under something with such a flat profile.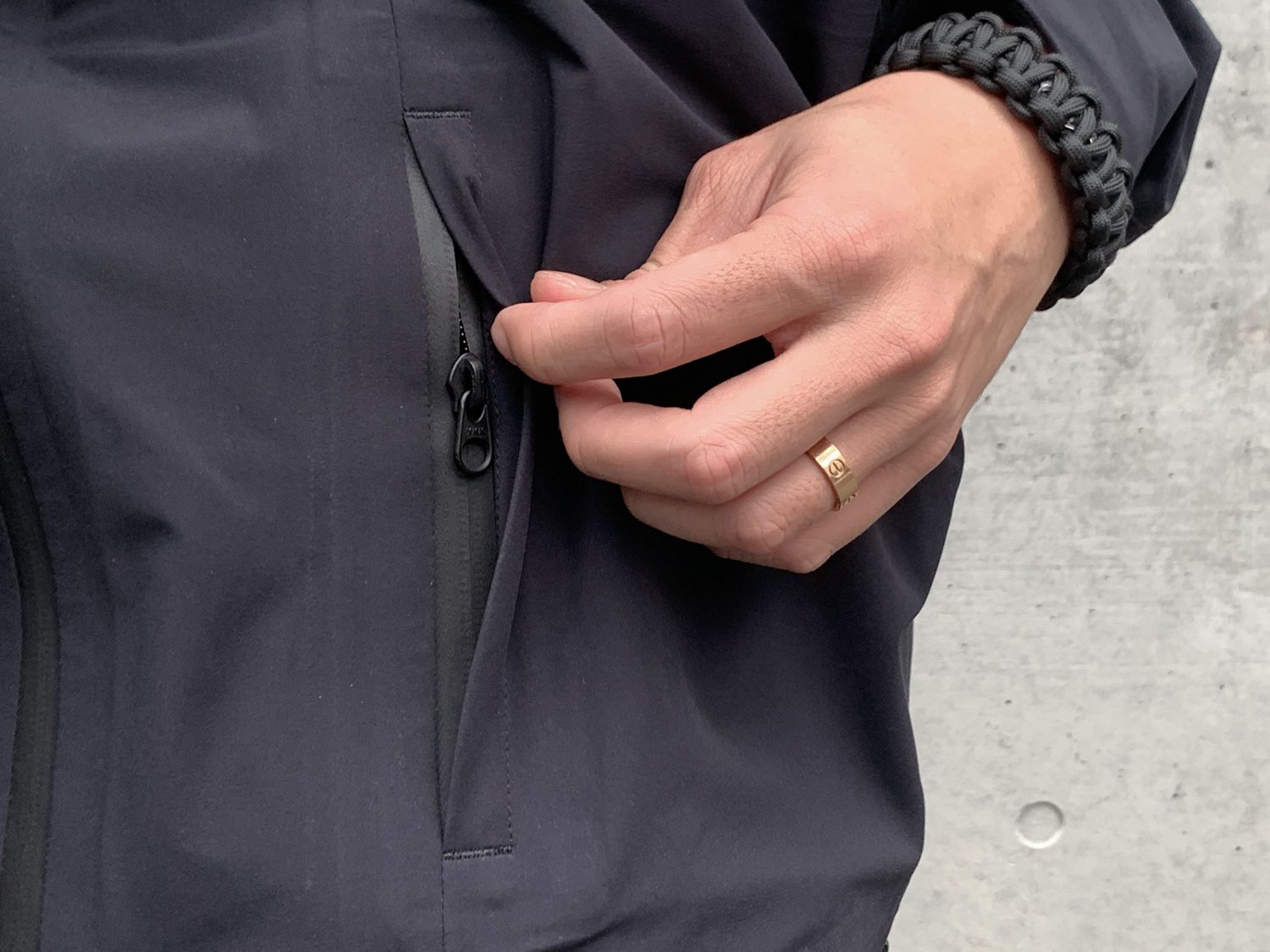 On the upper part of the left arm, there is a pocket. The zippers are the same as that on the front, but not hidden under a placket on these.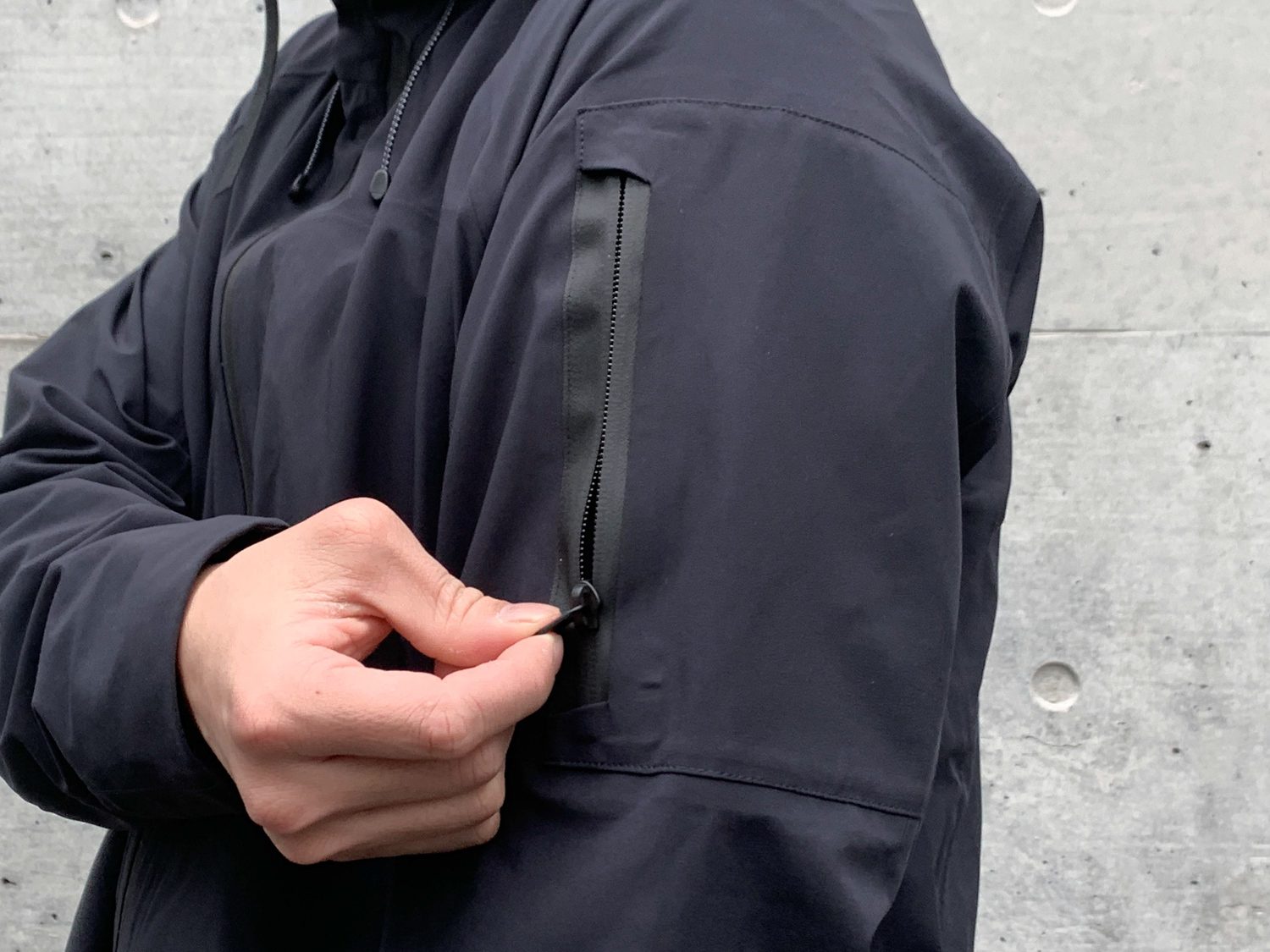 There are side zips, like on the SFTS, for full temperature regulation control. Like the bottom of the Ultra Ultra Track Pants, you can open (x-open it's called) these zips both ways. The zips come with extra-long zipper pulls, which I assume is for ease of reaching for it when you have the jacket on.
There is another pocket at the bottom of the back of the jacket. I had at first thought this goes full width, but it has a little space between the side seams as I assume it would be a complicated operation trying to get the pocket to be sewn along the same seams at the sides.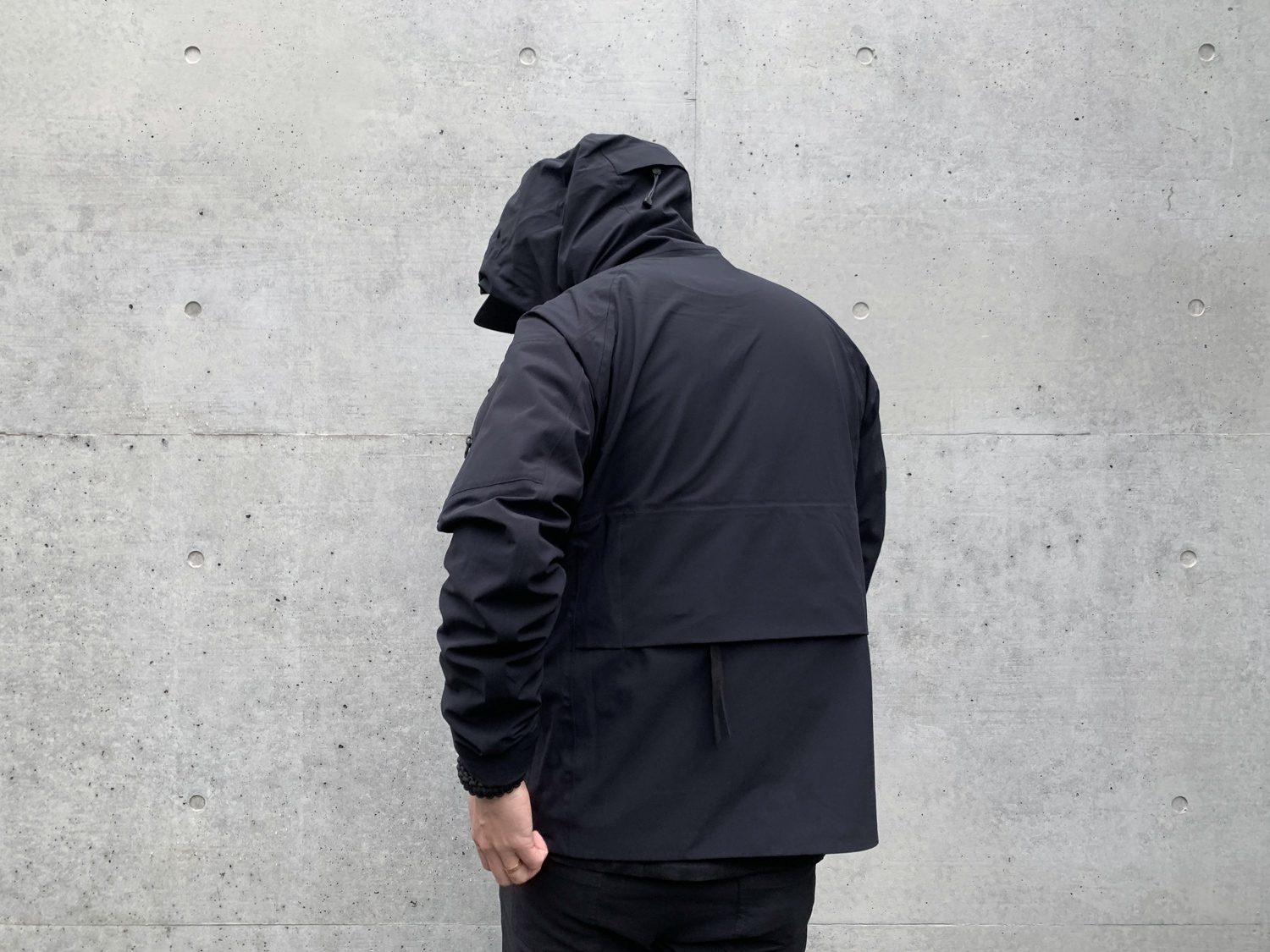 Similar to the SFTS, the hood sizing is a thing of perfection. I've often come across jackets with hoods too small, and at times, with hoods too big. Like the SFTS, this is also one of the details that Outlier often gets right. It's large enough to have some spacing all around my head and if you needed to, you could tighten it with the drawstrings to reduce airflow.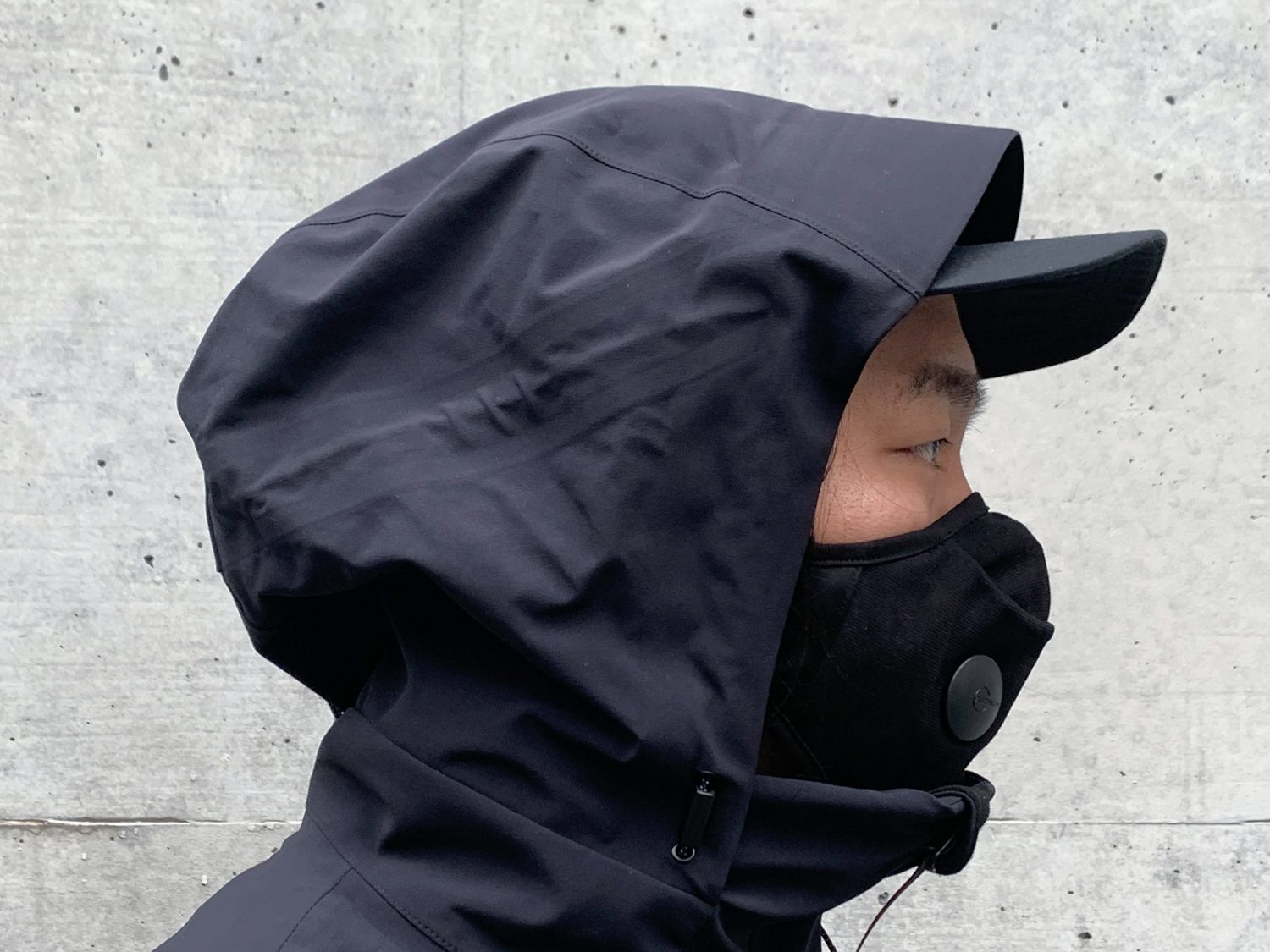 While the entire jacket screams premium, it's the Taiwan-made ratchet cuffs that really steals your attention. I've had experience with these on the SFTS and these are a show-stopper for sure. They'll definitely make your friends take a second look. Short of going for overpriced luxury brands, I think it's hard to find a lightweight rain jacket that looks as classy as this one.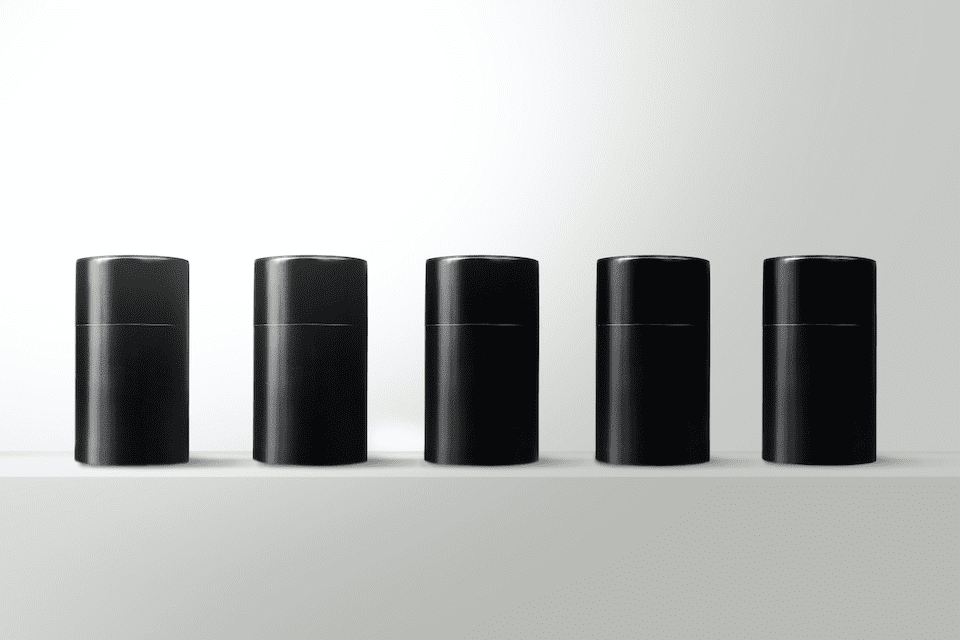 I found a 100 year old company that would create these heirloom quality canisters for me. They are handmade and will keep your tea leaves, coffee beans or anything that you need dry for years to come.
or read review
Material
With a name like "Ecstasy in the Rain", it would be fair to assume that this jacket is made for the rain. Sure enough, the fabric, something which Outlier calls E-Static Raincloth is engineered to be the perfect material for a lightweight rain jacket.
Lightweight jackets have long been my preferred outer layer, since my body heats up quickly, especially when cycling, even when facing the cold blast of the winter air. In summer, I rather use just an umbrella or even get wet than put on a jacket and perspire like a mad man.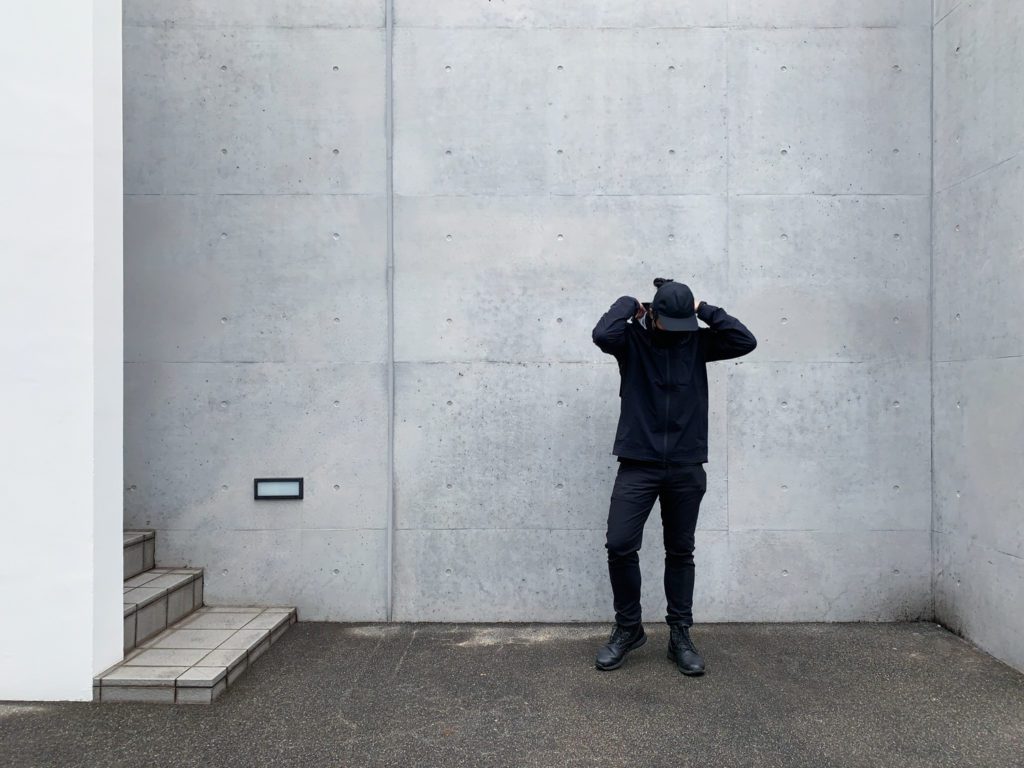 For a lightweight rain jacket, the key factors really comes down to just two for me, water resistance and breathability. Only a few jackets, one example would be the Tilak VEGA SD, have that perfect balance between the two.
The E-Static Raincloth is woven in Switzerland by Schoeller, which has been laminate with a European sourced e-static membrane. Electostatic spun membranes are created by binding together millions of nanofibers into a thin layer, which gives the density to repel water but yet allow air to flow between all those fibers.
How much airflow? Well, precisely 1 CFM (cubic feet per minute) of air current which prevents the stuffiness that you get with a lot of waterproof jackets.
This is why it allows the right amount of airflow yet is still highly water-resistant for you to be ecstatic in the rain. The water resistance is rated at a 6000m water rating. 6000m means that you'll be okay against light showers, but probably not in a heavy downpour. For comparison, GORE-TEX is rated at 28000mm.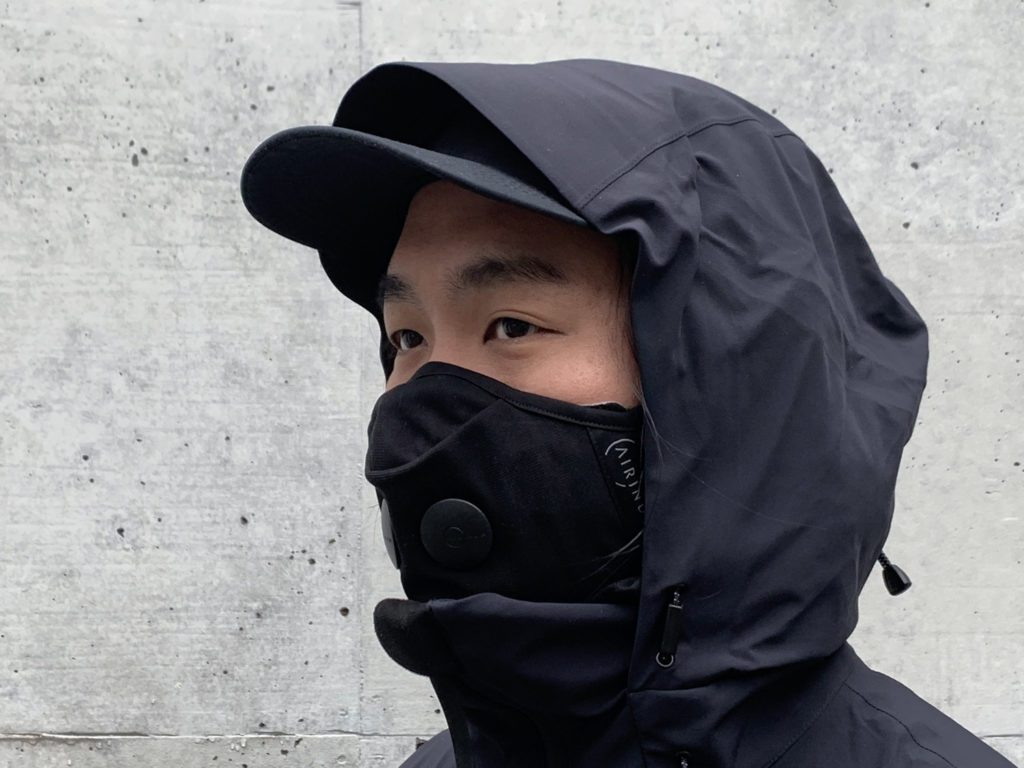 The jacket is made in China, specifically a factory called KTC. This made-in-China label might put off some, but as Abe has explained in a post, Outlier never picks partners based on price but picks them based on where it is easiest for them to make the highest quality garment. With my experience using the SFTS, I've got absolutely no concern that there will be any quality issues even if it was made in China.
The fabric weight is a, very light, 135gsm. Even though the Tilak VEGA SD's fabric weight is at 165g, the EITR feels heavier, probably due to the extra pockets and hardware around the jacket. Still, this is definitely a great option for the ultralight enthusiast.
Usage
Like I said, I had only two days of use since I published this jacket, but I sure tried. I wore this jacket every minute I could since getting my hands on them.
Hood
First of all, I really like the hood. Apart from the perfect sizing, the inclusion of the extra layer of fabric in the "beak area" like in the SFTS provides a nice structure to keep it somewhat perpendicular to your face. Light raindrops aiming for my beautiful face have certainly met its match.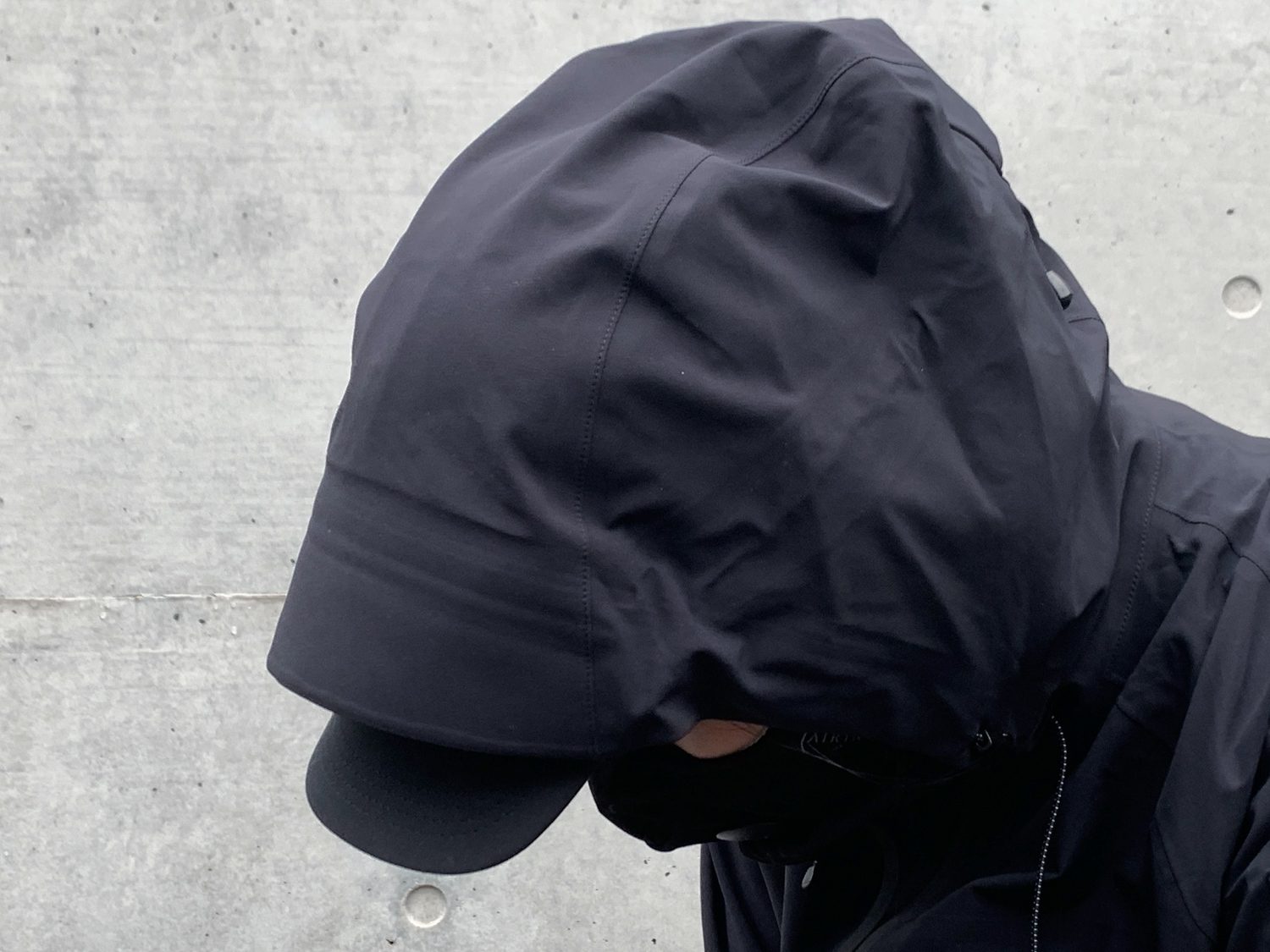 Pockets
I love front "hand-warmer" pockets in jackets because I just feel super awkward with my hands out when just standing around. In general, I like such pockets to be roomier, because I end up also dumping a lot of stuff into them. The ones on the EITR are not the roomy kind. They are not too small or anything; they are just the right size for you to cover your entire hand, but not extra roomy enough such that you can comfortably have your stuff and your hands in them. Unlike those roomier pockets, your hands will definitely encounter the contents and have to accommodate them.
The internal pockets are kick ass. Like the STFS, there's these two interior huge pockets that you can dump whatever you want, only they are in power mesh material on the EITR. To be honest, with the STFS, I carry too little things and the front pockets have more than enough space for me to have to use the inner pockets much often. But with the smaller front pockets on the EITR, perhaps the interior pockets will be something I need? Only time will tell.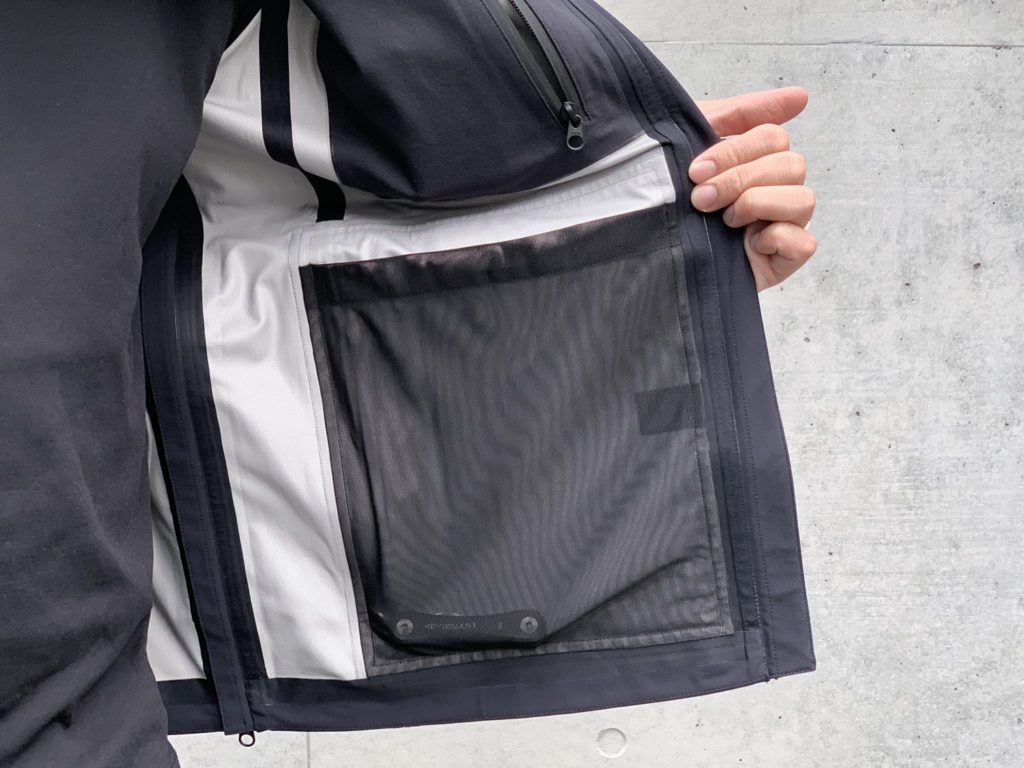 In addition to the interior mesh pockets, there's an interior zippered pocket on the wearer's left chest area. This is in place of the hidden exterior chest pocket on the SFTS. This is one of those hidden pockets meant for valuables and was able to perfectly fit my iPhone XS Max and TOM BIHN Nik's Minimalist Wallet.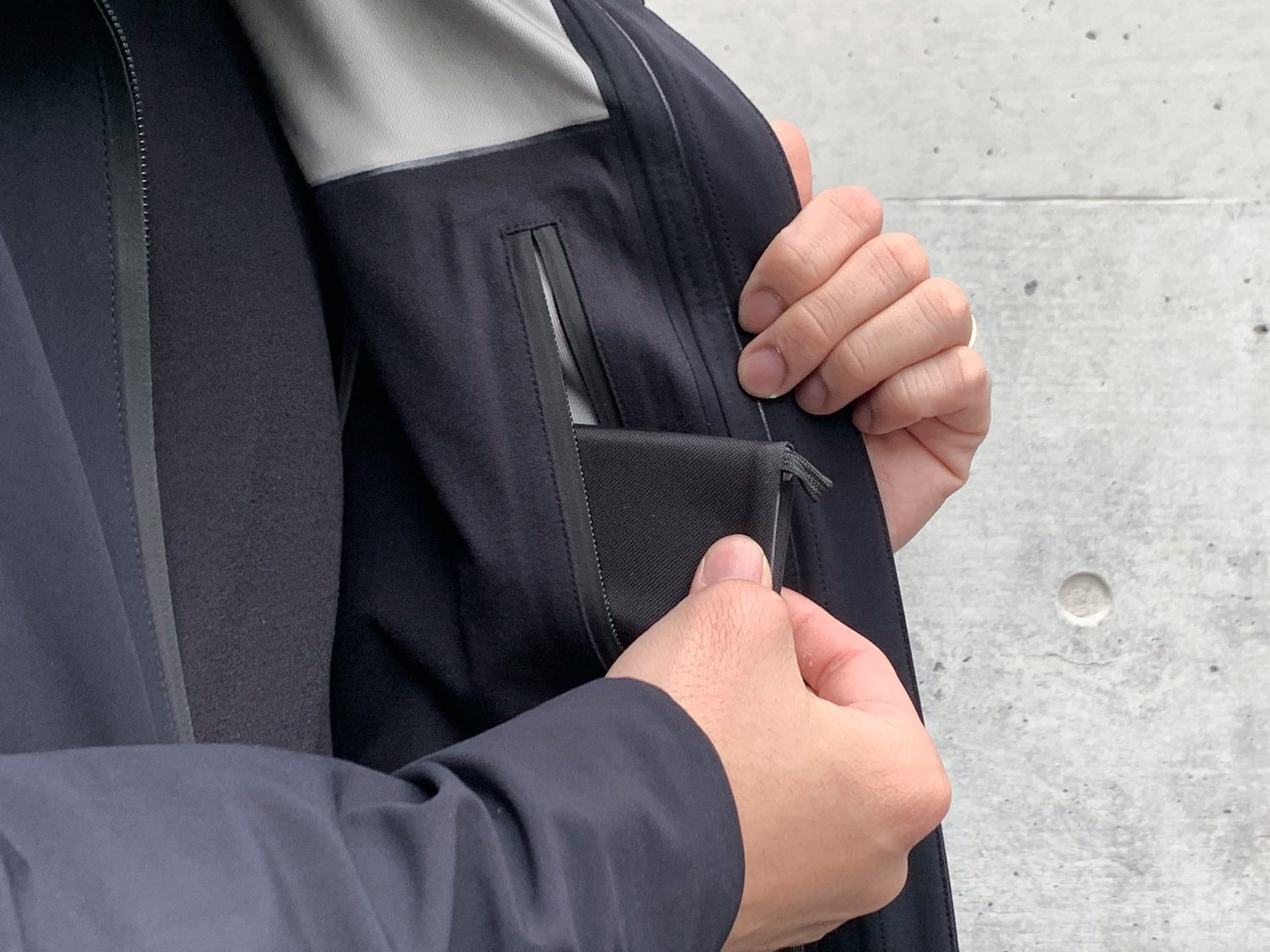 My GORUCK GR2 was overpacked with 10.7kg of stuff during my trip to Danang, Vietnam and the check-in staff told me that I had to check my bag in unless I could "make some adjustments". I was able to stuff about 2.8kg worth of stuff into my pocket with some room to spare. The lifesaver was the interior mesh pockets and full-width pocket on the back, both of which I had at first thought I would have little use for.
Zippers
This is common in shell-type jackets, but the structure of the fabric means that you can't zip it up smoothly in one go. You'll likely have to line up the jacket opening before being able to zip it up. You kinda have to zip it up till you hit the fabric, straighten it out and zip till you hit it again, and so forth. I usually have to adjust about three times, with the last part towards the top being more tricky to keep straight. Definitely a job that requires both hands.
I think that Outlier definitely made the right choices with the extra-long zipper pulls. They have it in the two side zips and the back pocket since they are places that are less visible. You just kinda reach and feel for them.
One thing is that there isn't any zipper pulls on the lower zipper pull on the sides, so if you want to "x-open" them while wearing the jacket, it's less easy to do so.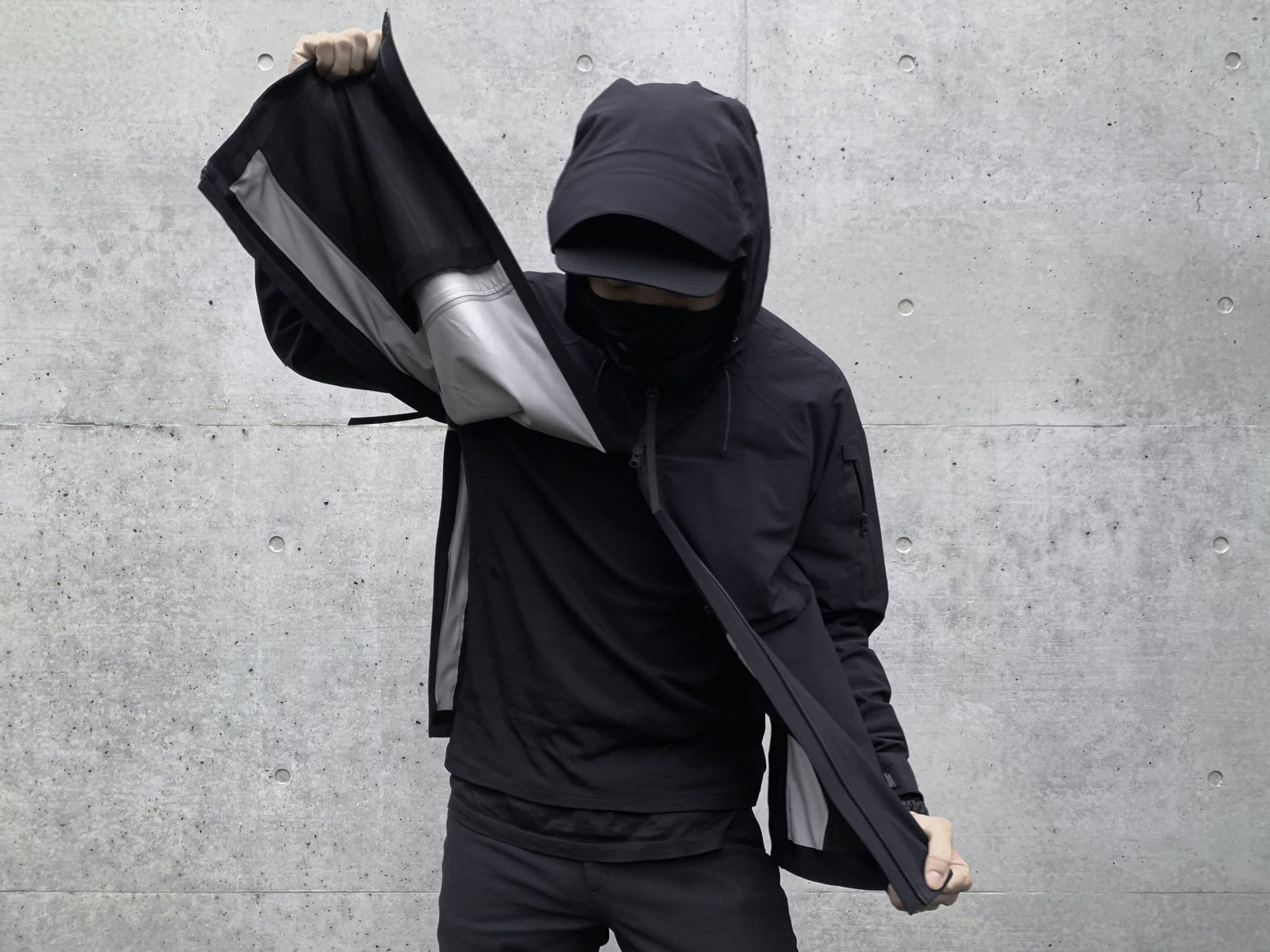 The pocket on the upper left arm is a little hard to find without the zipper pull, but I guessed they left it out to maintain the minimal aesthetics as the location is more prominent than the rest. No complaints here.
Water Resistance
I usually check the weather report before product photo-taking day and wish upon the Weather Girl for a beautiful sunny day each time. But since I wanted to share this before release, the only day I had to take photos was on Tuesday, and rain was forecasted. This time, given the nature of the product, I thought it was a good chance to get a quick feel for the waterproofness. It is, after all, called Ecstasy in the Rain.
I rode on my bicycle through a pretty constant shower and was kept 100% dry on the inside. This shit works. At the suggestion of a reddit user, I ran it under a tap for a full minute. The water simply beads off, for the whole minute. The only part that got wet was the sleeves because the insertion point for the ratchet cuffs provides an entry point for water.
Update I was able to try this out on my trip to Danang, Vietnam as my only protection against the rain and it was completely waterproof for me. As my only rain jacket (no umbrella), I didn't get wet at all even without zipping it up.
The thickness of the jacket is not as ultralight as I prefer and you would get sweaty in tropical climates moving about a lot, but it would be perfect as a rain jacket or in a cold theatre, while something like the Libertad Travel Shirt would work better if you want something like an overshirt.
Ratchet Cuffs
Before I tried the ratchet cuffs on the SFTS, I was pretty skeptical of them. I thought they looked gimmicky. But after experiencing them for myself, the ease of adjustment that can be done with just one hand and the tacticool style really won me over.
Just note that it does need some getting used to. For example, the fabric under the ratchet cuff might get caught into the insertion point as you close it and get stuck. If you close it too tightly, it'll cause a bunching of fabric under the ratchet cuff that some might find uncomfortable.
I only tighten the cuffs when I'm feeling extra cold, and only enough to prevent excessive airflow. So, I've never had the problem of feeling the bunching. You have to really tighten it to get a kind of bunching that might bother you. Even then, you can just easily straighten it out. Wasn't really a problem for me.
The trick with closing so that the fabric won't get caught is to stick your finger under the insertion part (where you press the button to open it). This way, there is a natural shield to prevent any fabric to get cinched into the insertion point. This was how I naturally did it from the beginning, so I never had any problems.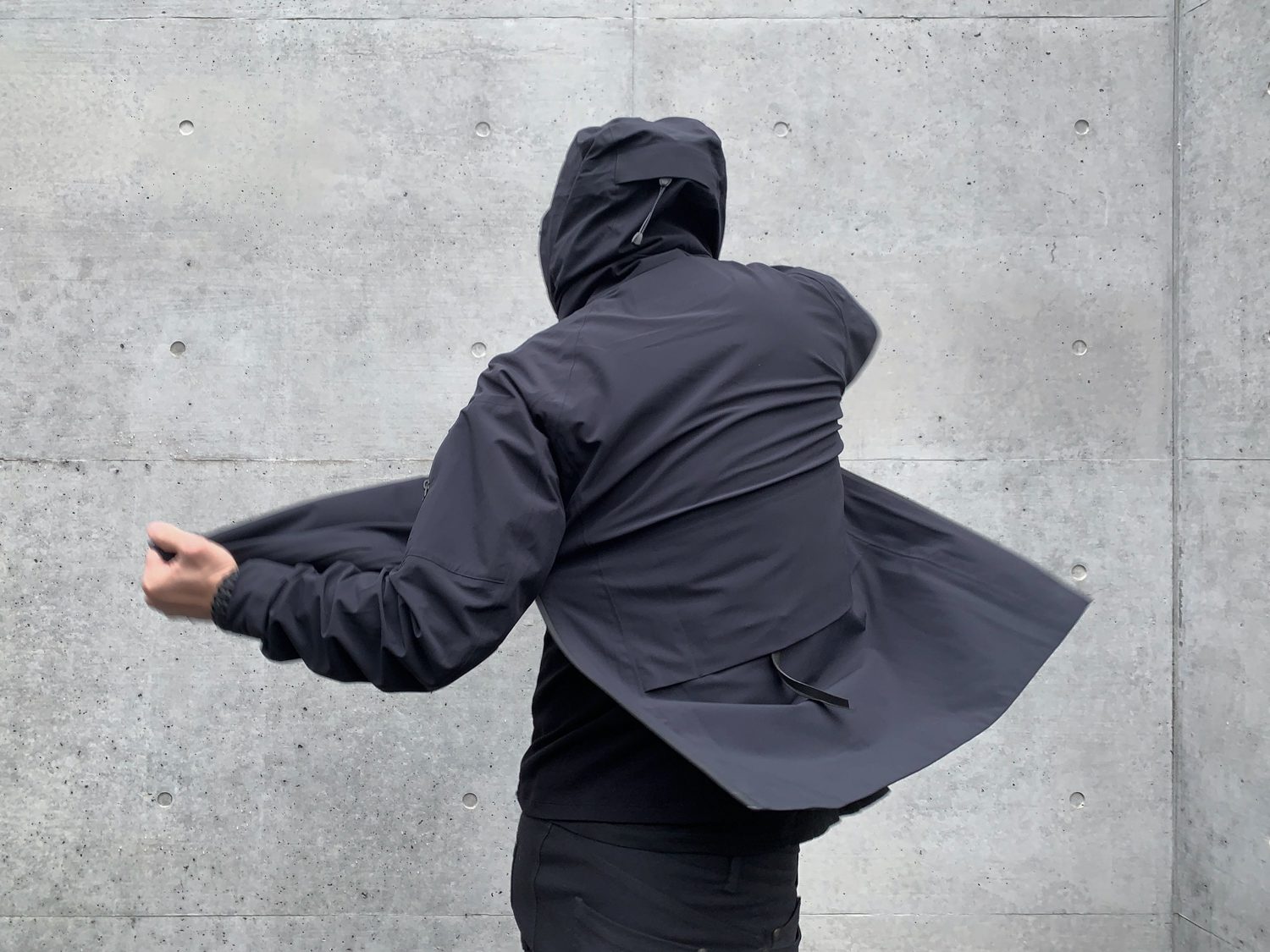 Four-Way Stretch
Now, for SFTS users, the addition of a four-way stretch is definitely a new thing. I own quite a number of four-way stretch clothing like the Outlier OG Climbers and SEAGALE Action Merino Pants.
While four-way stretch means you can stretch it in any direction. How much tension you face when you stretch it matters when judging how much it limits your movement. While this has does have the four-way stretch as described, I do feel more tension compared to the outer four-way stretch products from Outlier.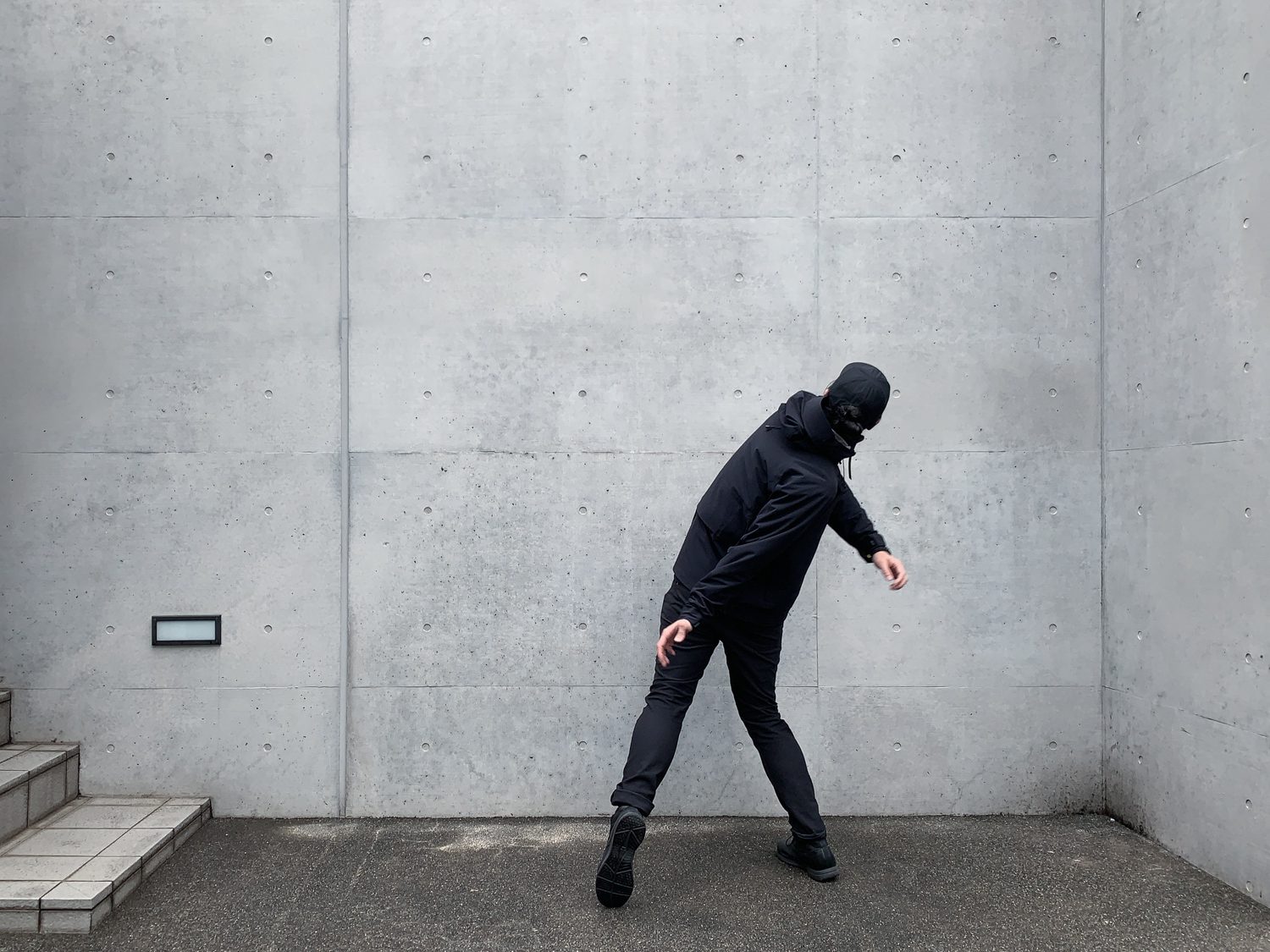 Since I use the extremely scientific method of putting it on and doing stretches, there might be other factors like fit and type of material in the way. Will update as I test it more.
More to come…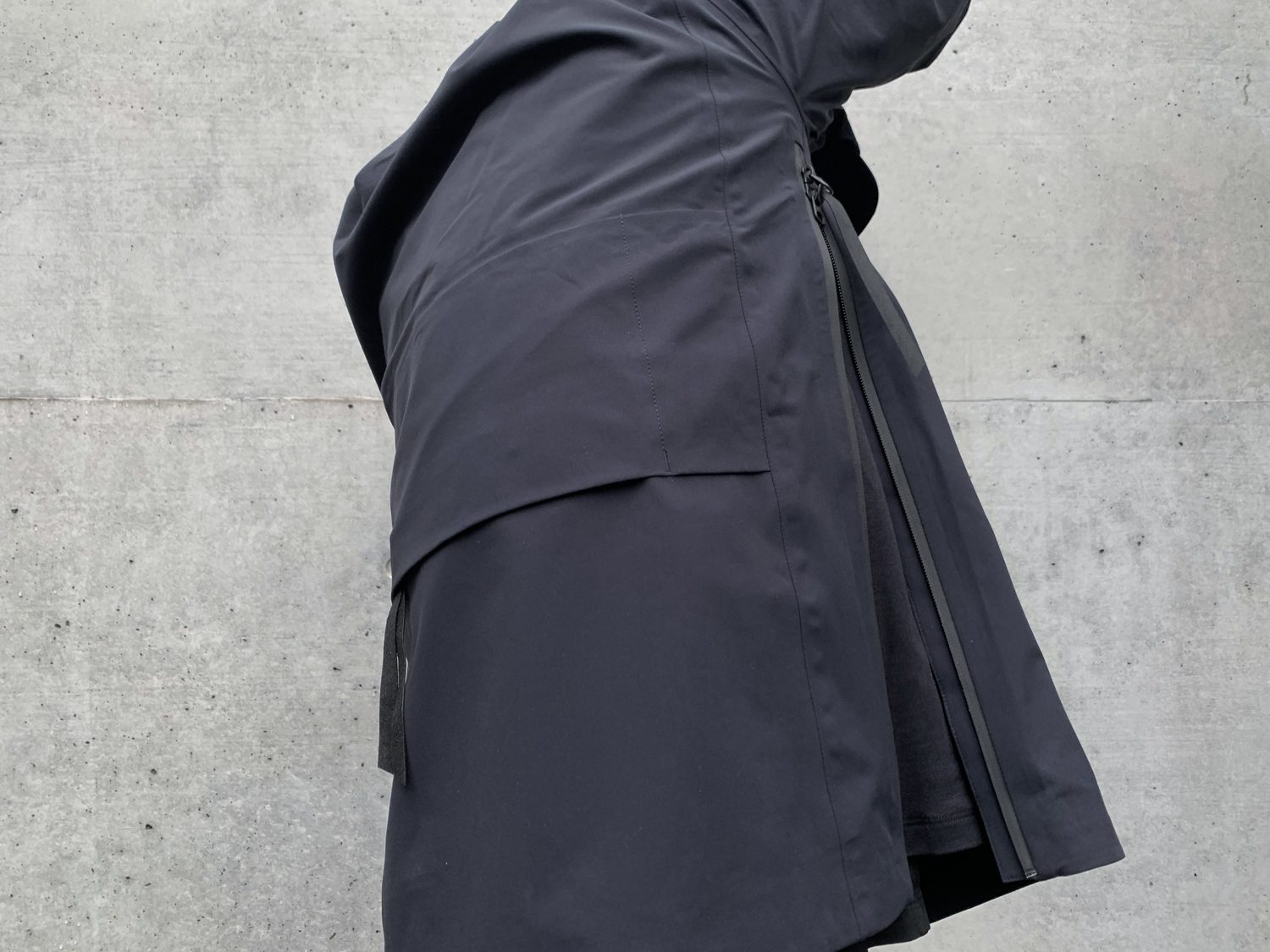 A couple of days certainly isn't enough to give the insights a product like this deserves. I'll be taking the EITR along on my trip to Danang, Vietnam and will update this post with the experience.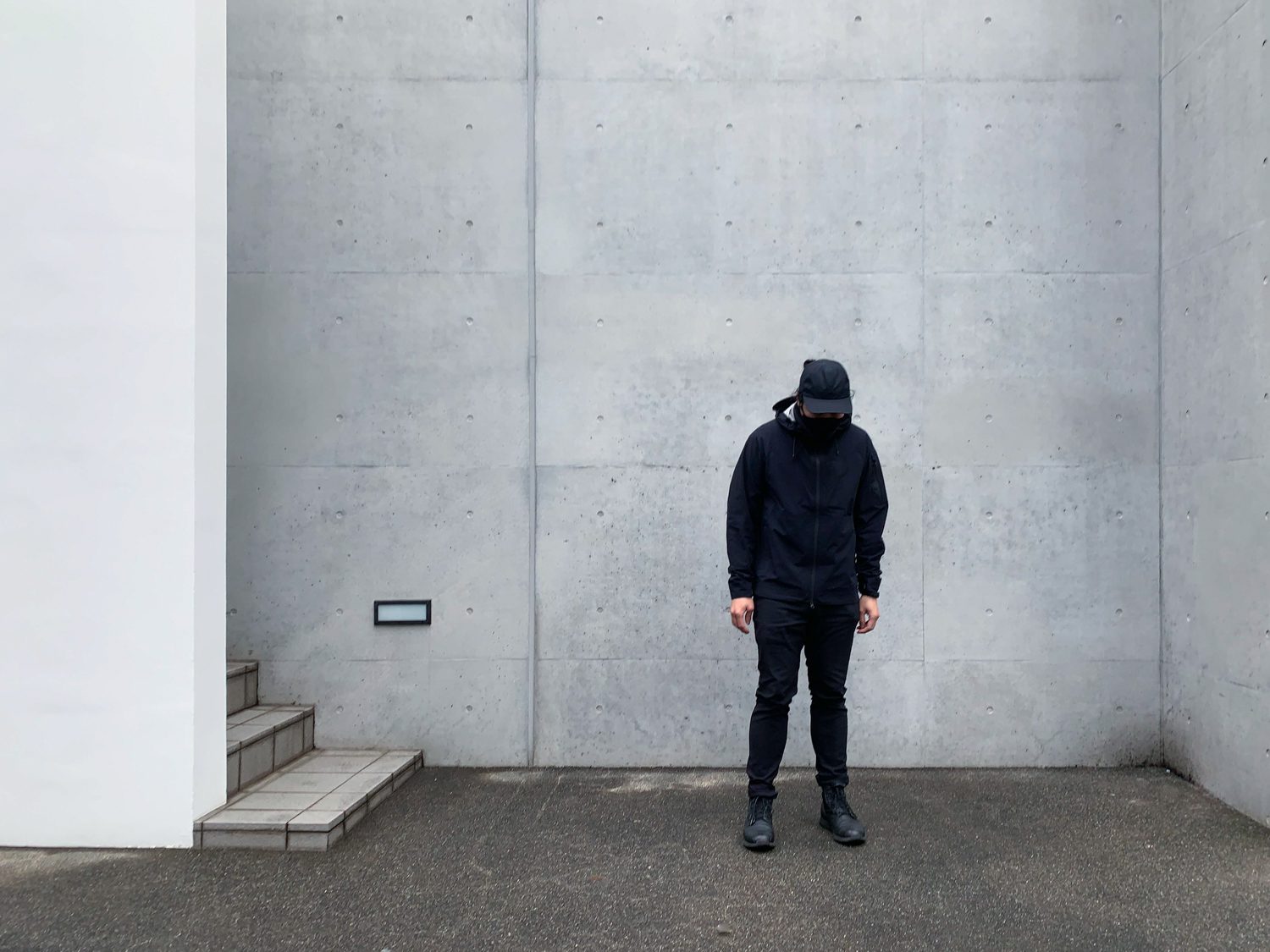 Conclusion
Two days in, I'm loving this jacket already. As a long-time Outlier fan and a frequent user of the SFTS, I might be a little biased. This is not too far off from a shorter version of the SFTS, with minor differences.
If you had to ask me to choose between the two, I would make the difficult choice of choosing the EITR. This is simply due to the lighter fabric weight and length which allows more versatility in layering. I wouldn't be able to bring the SFTS to a tropical country. The length also makes it more appropriate for all seasons compared to the SFTS. The SFTS is definitely not a summer look.
For those looking for a light rain jacket or missed out on SFTS, then this is one you definitely should consider.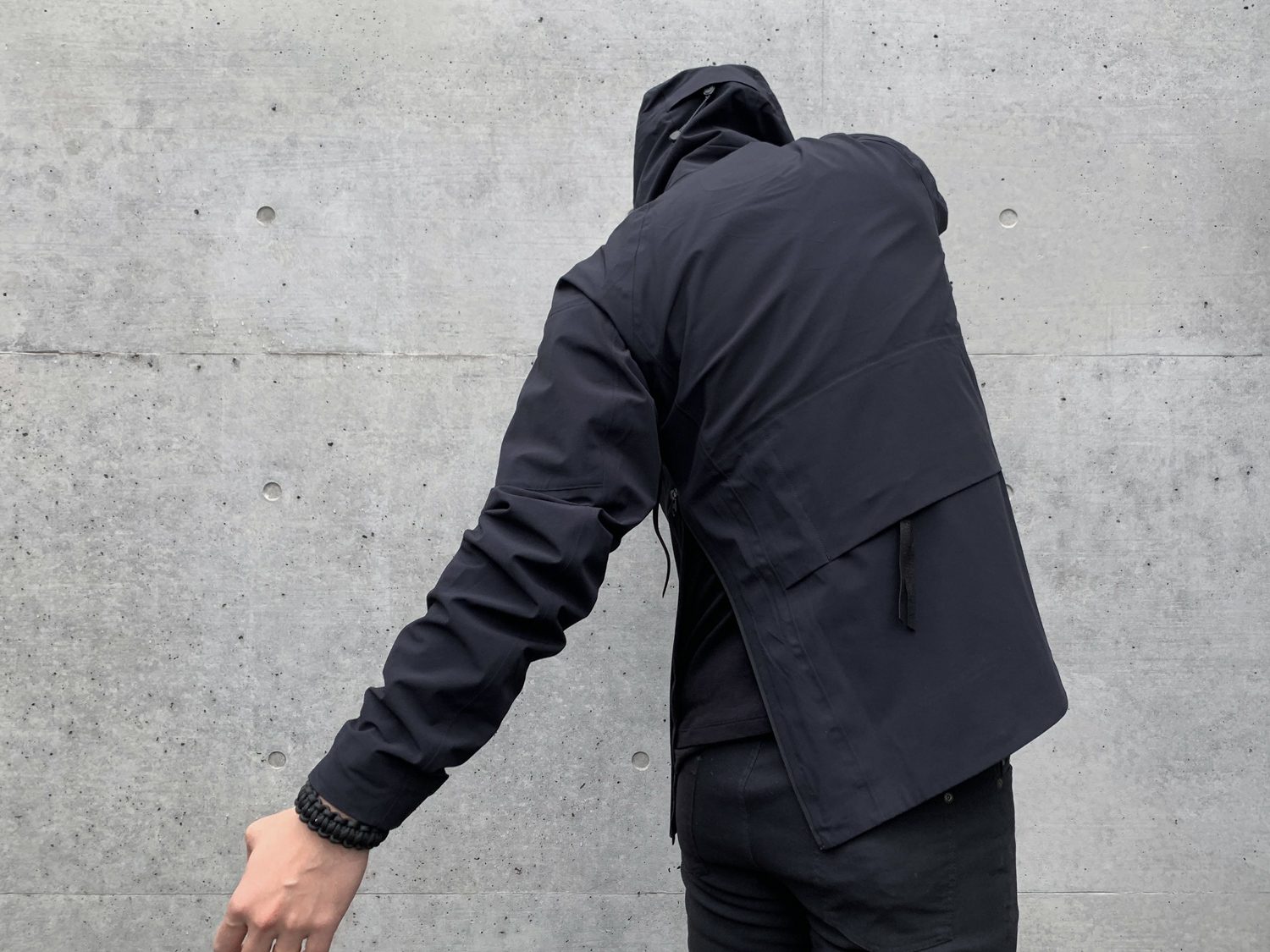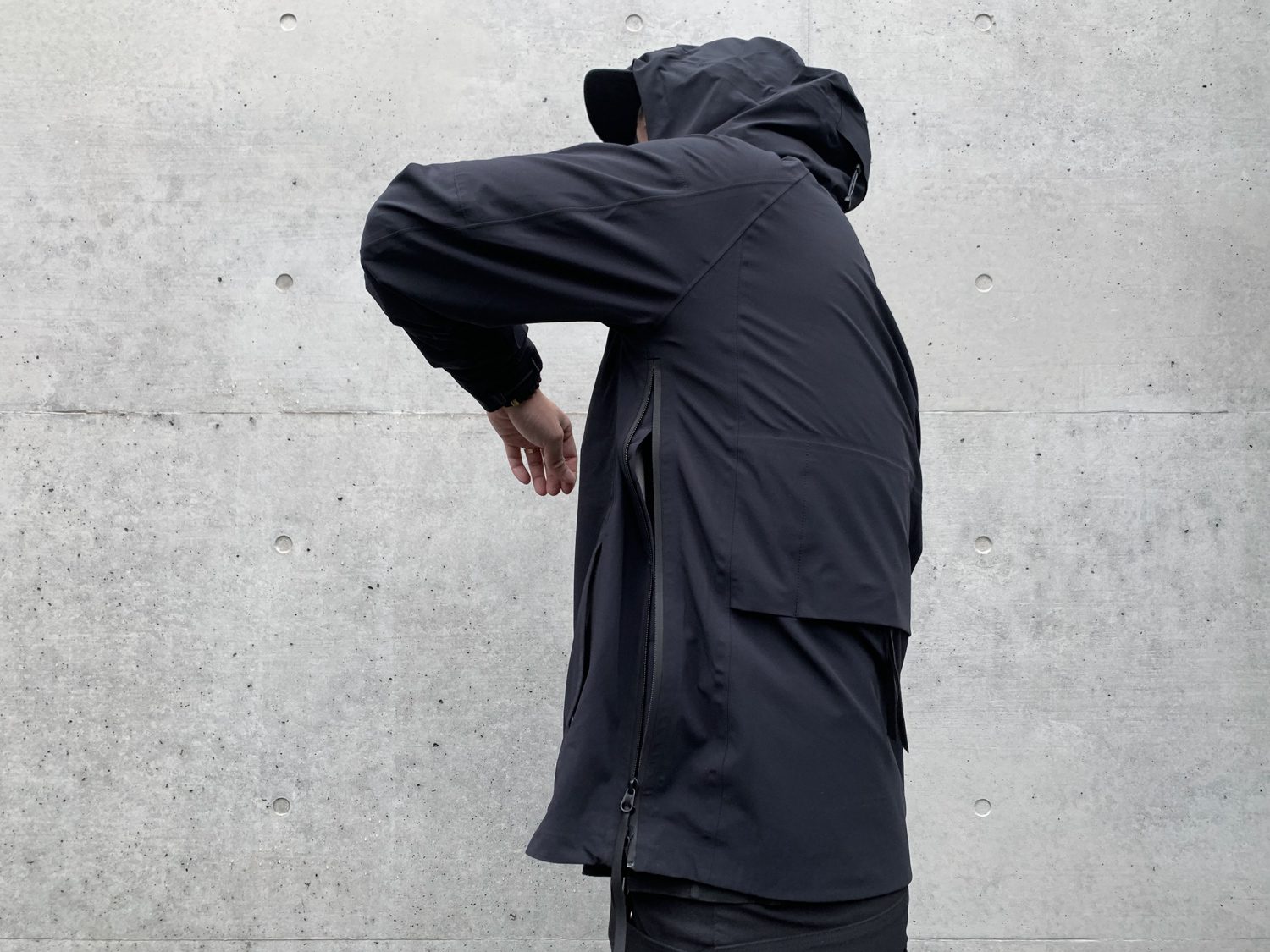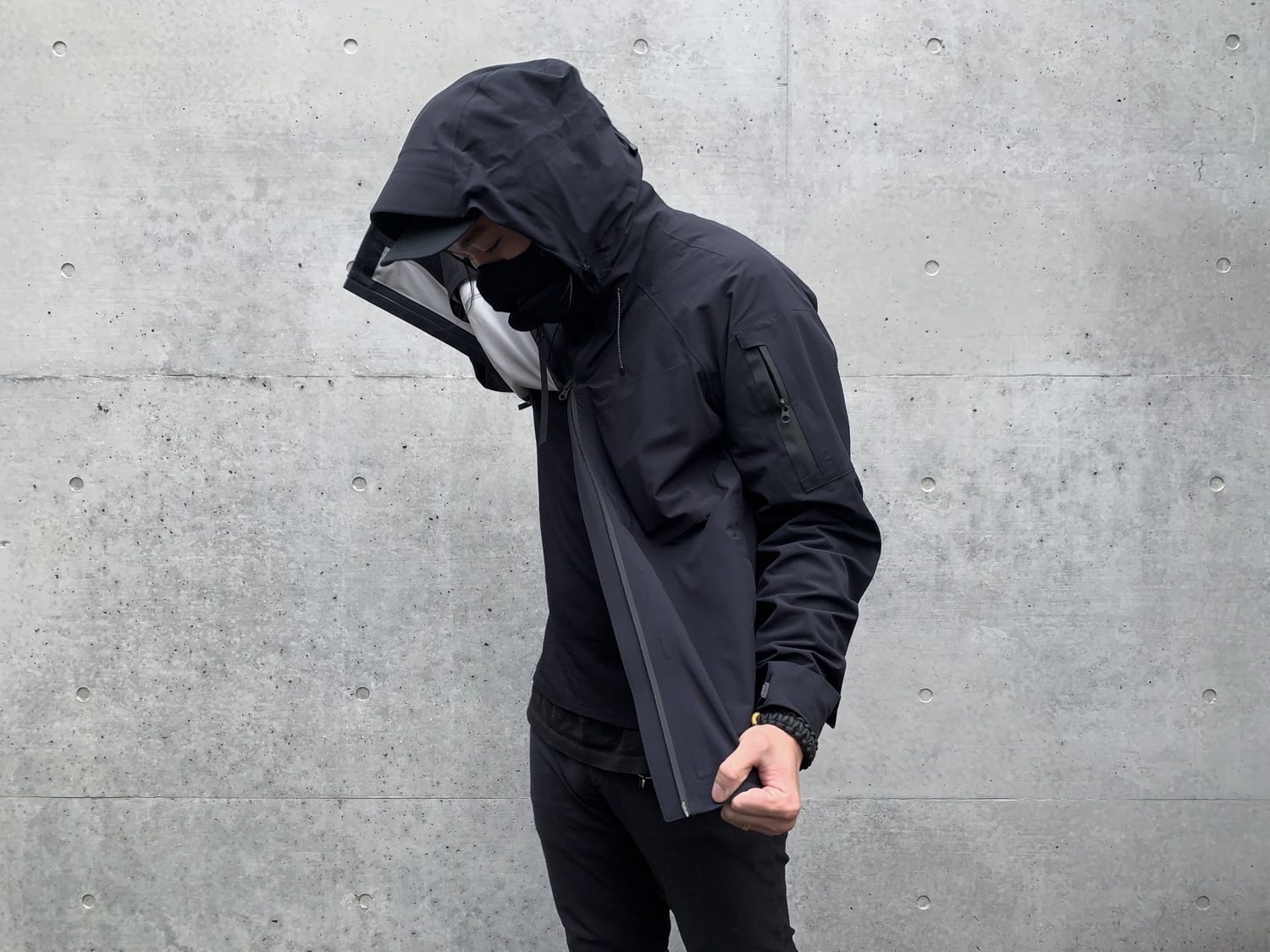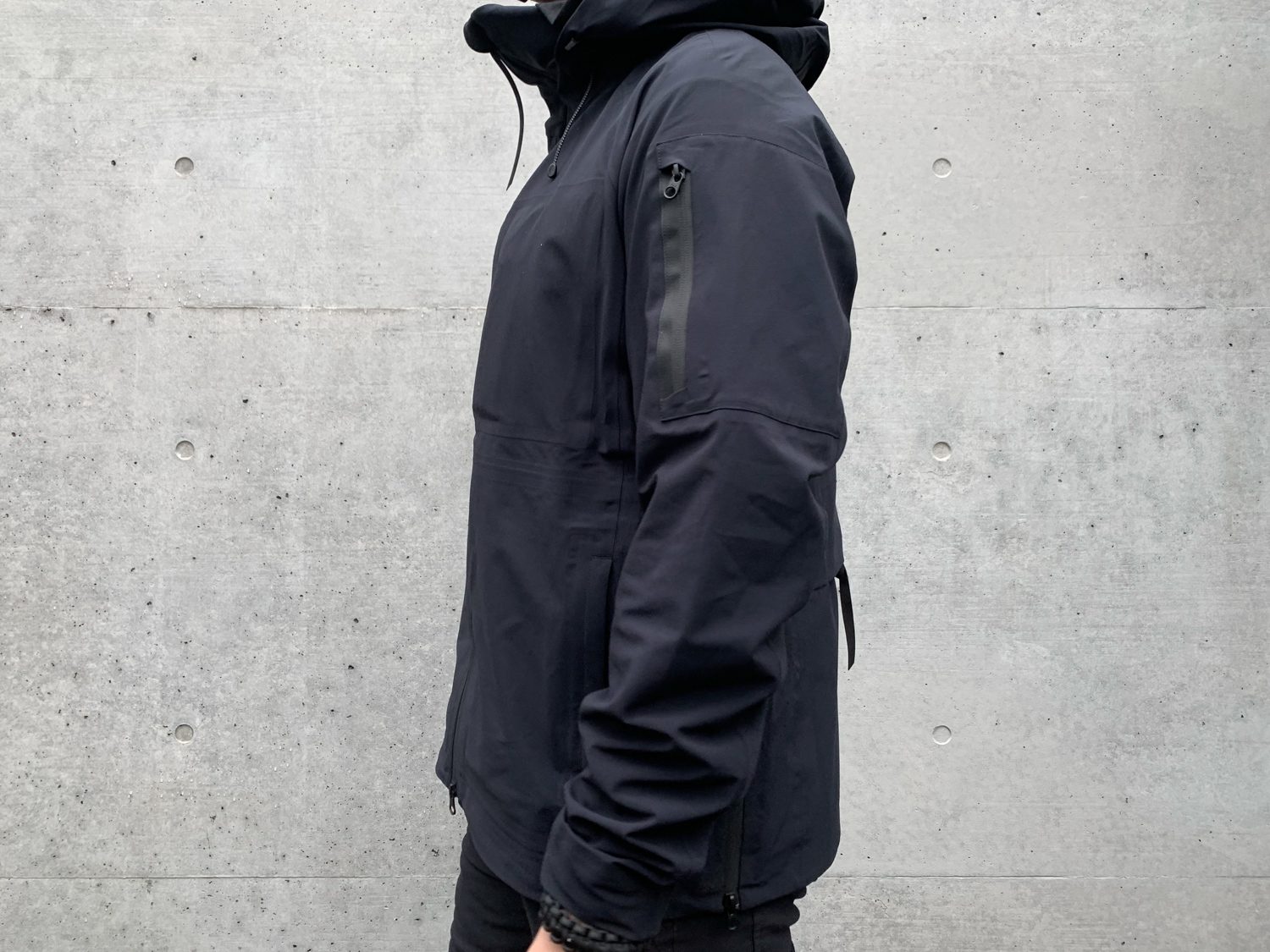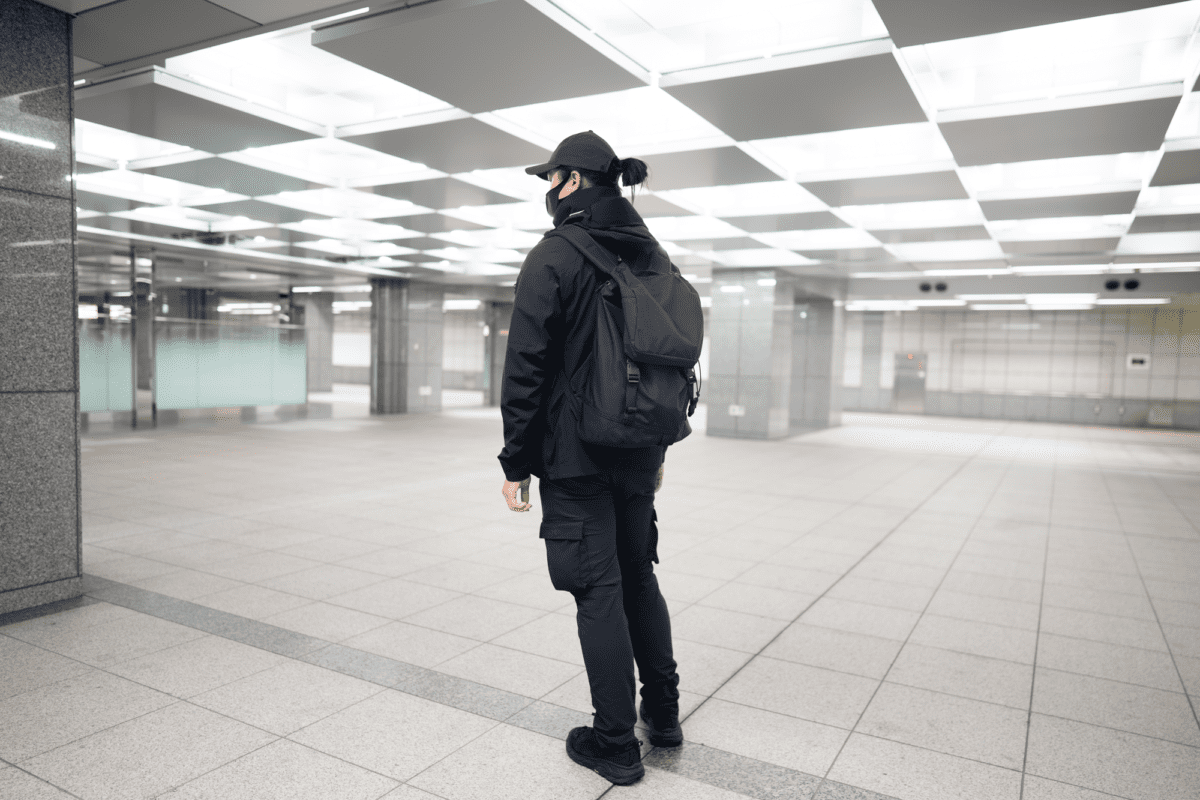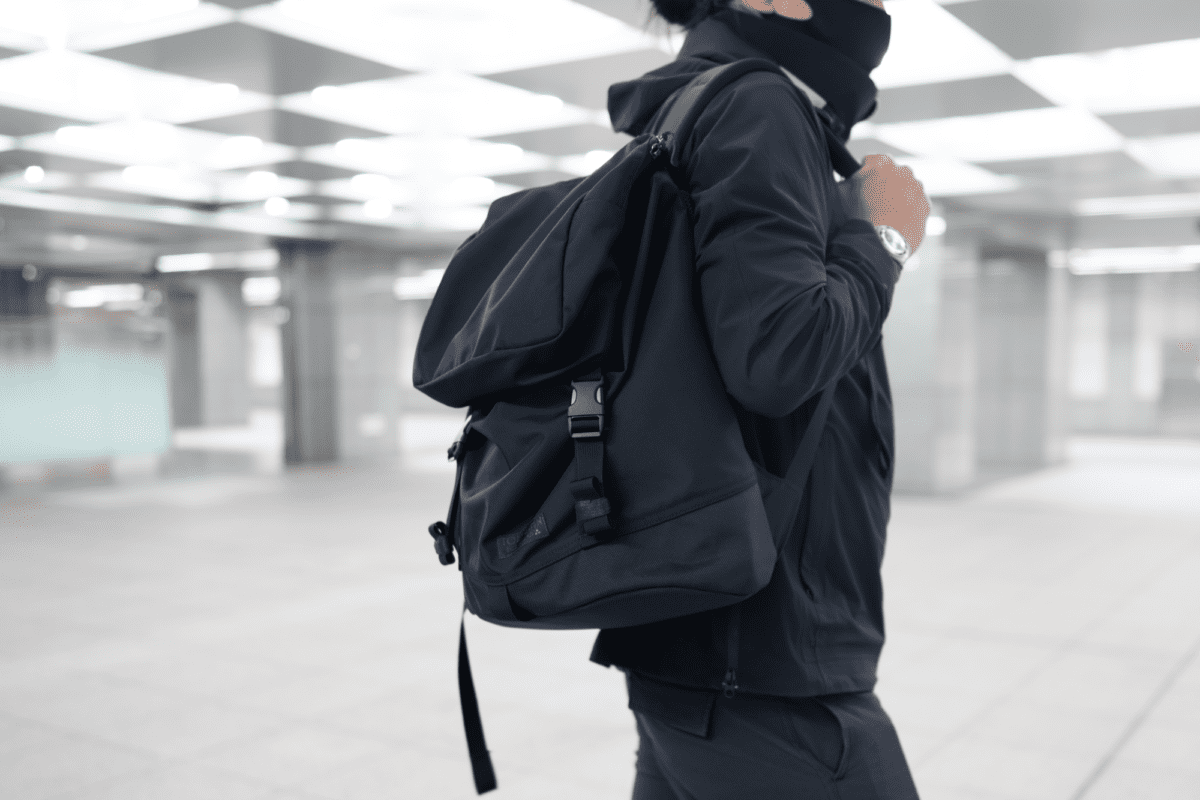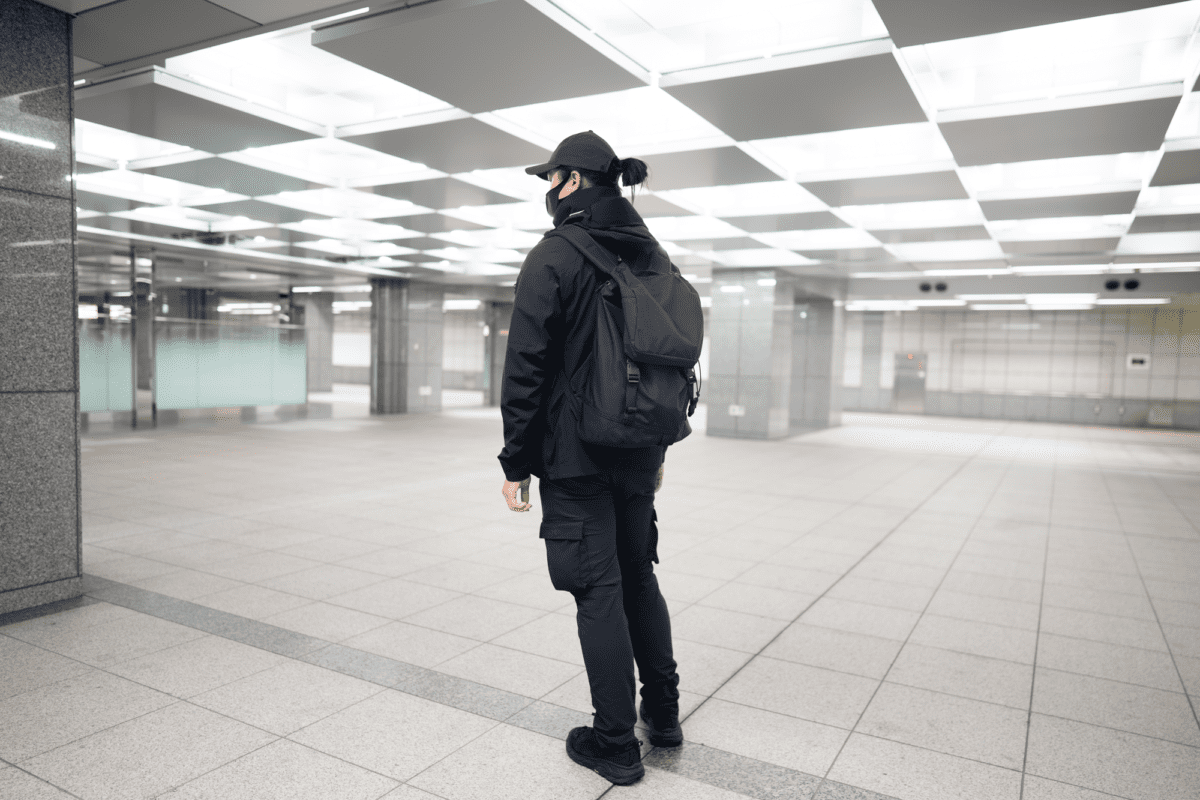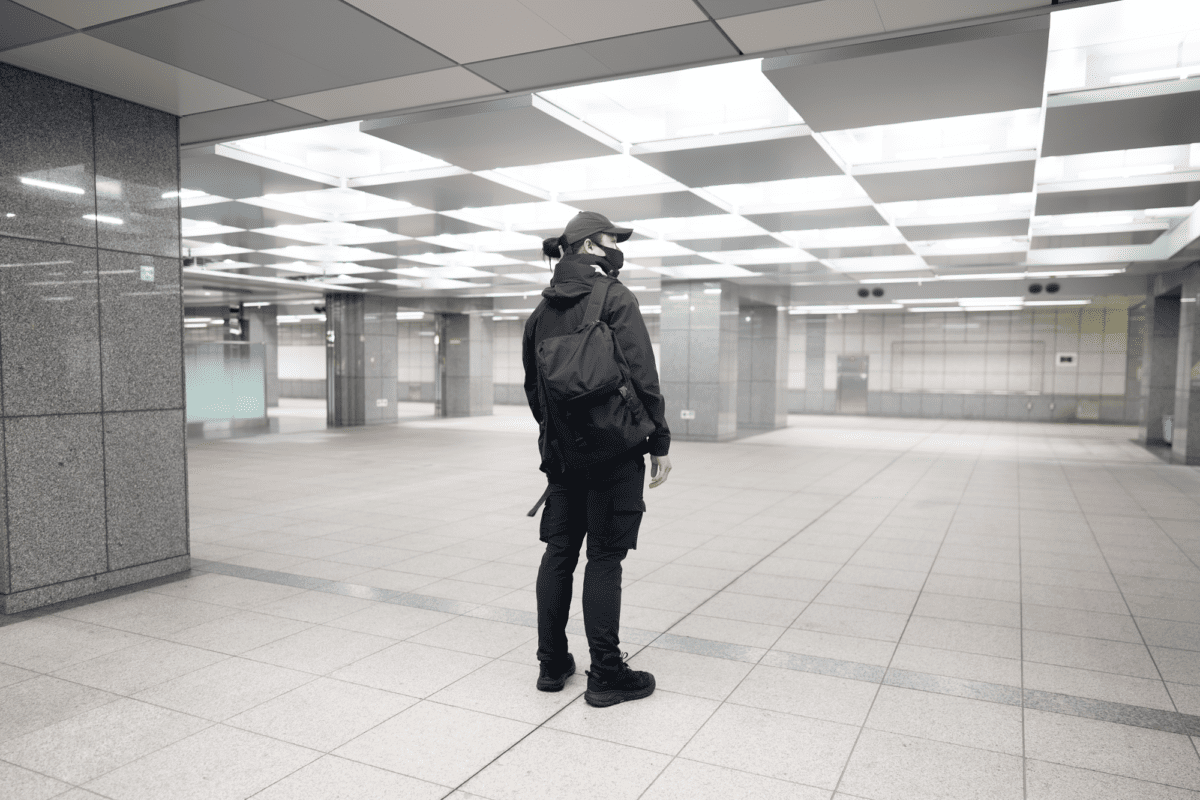 Like this review? See all of my in-depth reviews.
Also, consider supporting me by being a Patreon. Every cent given will go back into improving the content of this website.
Tagged jacket outlier review water-resistant