This website is made possible by readers. I may earn a small commission when you buy through the links in this article at no extra cost to you. Learn more.
There aren't many aficionados of outdoor wear/travel wear/techwear that haven't heard of GORE-TEX. But how much do you really know about it? In this article, I will go so deep that it'll take King Arthur to pull me out of this one.
In this article, I'll attempt to go through the following.
What is GORE-TEX?
If you aren't an outdoor enthusiast or a purveyor of fine technical fabrics (aka filthy casual), GORE-TEX is actually the name of a product line from a company producing technical fabrics, commonly used in high-end outdoor apparel.
The company name is technically "W. L. Gore & Associates GmbH," but it's commonly referred to as GORE-TEX all the same. So, GORE-TEX is what most would call the company, the fabric, and the range of products.
Ie. GORE-TEX (company) is coming up with a new type of GORE-TEX (fabric), and it'll be used in some GORE-TEX jackets (product).
Confusing, I know.
This is important because you'll see brands using the name GORE-TEX in different ways, and it's important to know why. The use of the name GORE-TEX means something in this industry. It usually means high-quality to consumers and can demand a higher price. This is why you'll often see brands using GORE-TEX as a key selling point, like in the Marmot Minimalist Jacket.
The GORE-TEX fabric, well known for its waterproofness, is actually a waterproof membrane applied in many different ways across GORE-TEX's product line.
Why GORE-TEX?
This brings us to our next question. What's the big deal about GORE-TEX that makes us scream "Take my money!" in our heads the moment we see that iconic tag.
But no one likes ads, so I got rid of them. If my articles helped you, I ask for your support so I can continue to provide unbiased reviews and recommendations. Every cent donated through Patreon will go into improving the quality of this site.
Some people look at reviews, while others look at fit pics before deciding on a product. I look at the material. I mean, I really look at the material. Looking at all these different ways that brands try to describe their materials, I've developed a spider-sense for spotting bullshit a mile away when they try to mislead you with fancy marketing terms and "propriety" fabric.
But when you are using something like GORE-TEX, it seems pretty straightforward, right? It's just GORE-TEX, after all. Not really.
GORE-TEX isn't just one fabric; they actually have many, each with different comfort levels, breathability, and water resistance. You really have to know the difference to decide which is the best jacket is for you.
Until recently, GORE-TEX has been producing only waterproof fabrics or what they call their original line. But recently, they've also started a non-waterproof line call INFINIUM. We'll be going into each of these offerings in detail.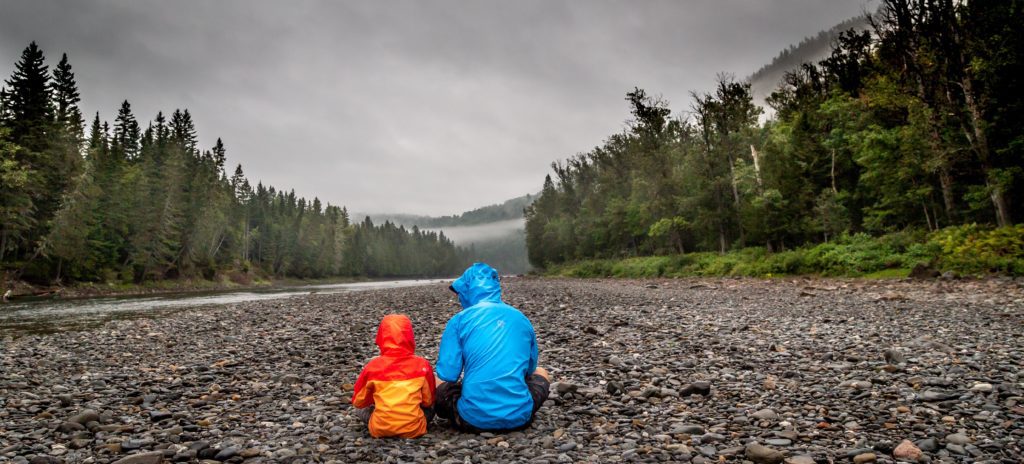 GORE-TEX Original
In this line, every single product in this range is waterproof, windproof, and breathable. But within this range, there are actually a few different types of fabrics being offered.
Because there are so many obscure variations, I tried my best to organize them in a way that is easy to understand. First of all, there are GORE-TEX fabrics for three categories of clothing, apparel, gloves, and footwear. Because there are so many, and they sound somewhat similar, I will give them numbers to refer to them easier.
And within each fabric, there are some optional technologies you can add on to it. The technologies are: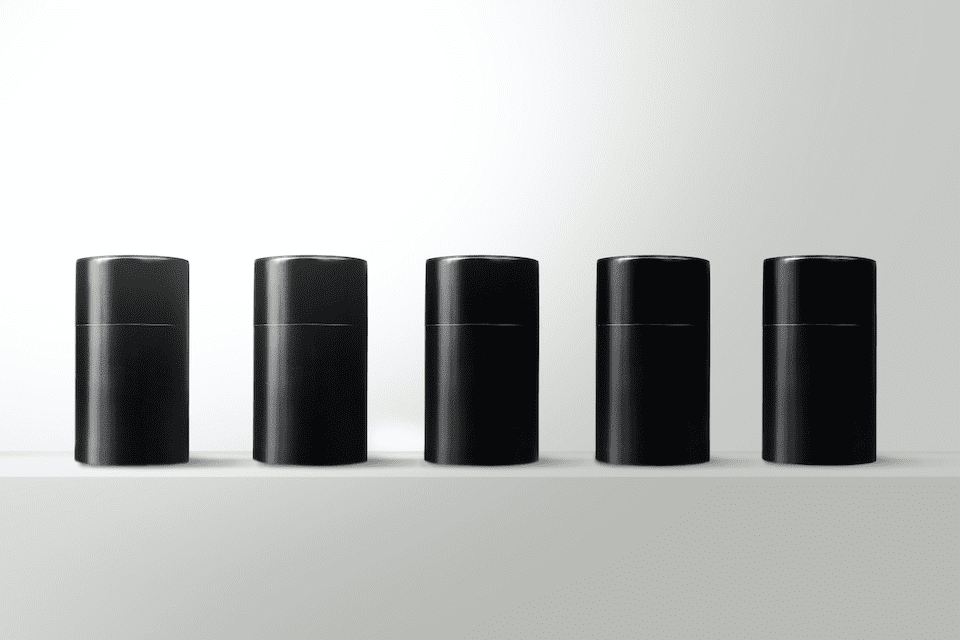 I found a 100 year old company that would create these heirloom quality canisters for me. They are handmade and will keep your tea leaves, coffee beans or anything that you need dry for years to come.
or read review
PFCEC-free DWR You can add to it PFCEC-free DWR, which is basically an environmentally friendly water-resistant treatment.
Stretch You can also add on stretch technology, which is the addition of stretchy fabrics at strategic areas, namely places like the shoulders and sides, for a broader range of movement.
ARMACOR Offered with only the GORE-TEX Garments Pro. This adds Kevlar and Cordura for crazy abrasion and tear resistance on top of the world-famous waterproofness.
For clothes, there are six types:
1. GORE-TEX
This is probably the most basic of the lot. You can choose a 2-layer version with just the right amount of durability for cities, trails, and workplaces. Nothing too harsh.
There is also a 3-layer version for more durability against the elements. Many product descriptions will list this as 3L GORE-TEX as the material.
Most product descriptions would state the number of layers they use, like the Patagonia Departer Jacket with 2 layers or the Mountain Hardwear Boundary Ridge Jacket in 3 layers.
2. GORE-TEX with PACLITE
PACLITE, which I am assuming is derived from "Pack Light". Basically, this is an attempt to create a light fabric with the obvious sacrifice in durability.
Unlike the regular GORE-TEX (1), this has only one layer, taking the GORE-TEX membrane and bonding it directly to an outer shell. After which, it is covered with a durable protective layer made of oleophobic (anti-oil) substances and carbon. With this protective layer, they left out the lining altogether for the most minimal possible lightweight fabric.
An example of this is the REI Co-op XeroDry GTX Jacket.
3. GORE-TEX with PACLITE PLUS
The PACLITE PLUS is basically the PACLITE but double the layer. Interestingly, they didn't choose to call their 3-layer GORE-TEX Garments (1) a "PLUS." I think it's a good thing because they come across as over-marketing as it is now.
4. GORE-TEX Active
The Active version is a 3-layer collection that combines a newly-developed lightweight GORE-TEX membrane with fine 13-30 denier performance textiles and the light c-knit backer material.
It uses a minimalistic design to achieve breathability and is lightweight. This is basically a lighter version of the regular GORE-TEX Garments (1).
An example of a jacket using this fabric would be the REI Co-op Drypoint GTX Jacket.
5. GORE-TEX Active SHAKEDRY
This version basically removes the outer surface from Active Garments (4) to make the famously waterproof GORE-TEX membrane the other layer. Obviously, you lose one layer of durability, but the membrane being the outer layer means you can see water bead off and literally "shake" off the water.
I actually own the Tilak Vega SD which has this fabric, and the water beading ability is amazing and it packs down to almost nothing.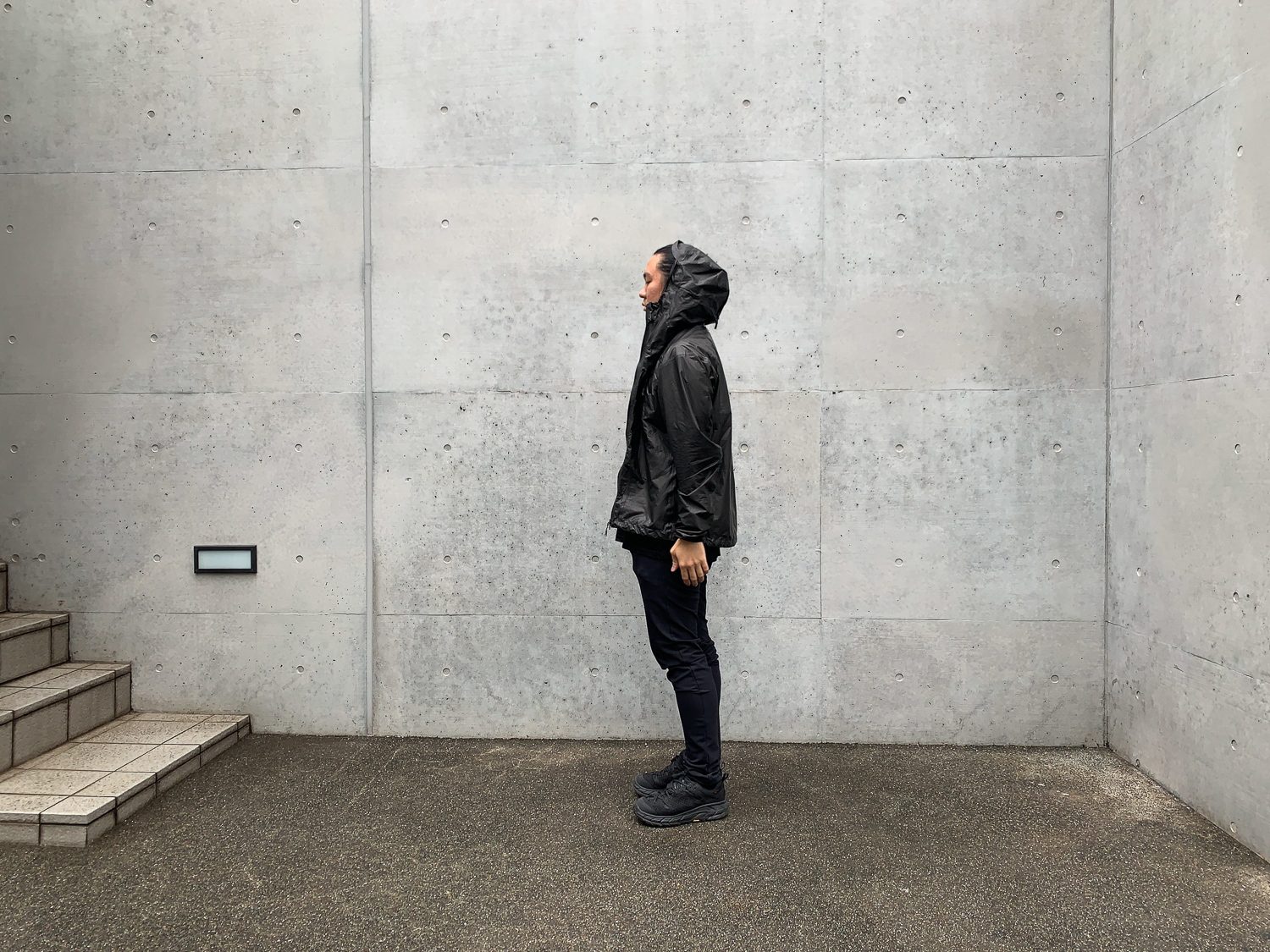 6. GORE-TEX Pro
As you can guess, when a brand slaps "pro" (Looking at you, AirPods Pro) onto something, they slap a whole lot of expectations on it. The GORE-TEX Pro is GORE-TEX's most rugged, most extreme, most everything fabric.
This one is made for keeping you dry, no matter the circumstances. Very dry. It has a 3-layer construction, with not one, but a multi-layer membrane. Even if those pesky water droplets can get past one, they won't get past all.
Some examples of products using the Pro are:
For gloves, there is one.
7. GORE-TEX Gloves
For gloves, It's a construction of an inner lining, GORE-TEX membrane, and outer material. Pretty "basic," in GORE-TEX terms, that is. This would be mostly described as a GORE-TEX insert like these gloves from BURTON or the Seirus Prism Gloves.
And for footwear, five variations to choose from. I've found that product descriptions don't really state the exact model of GORE-TEX they use for footwear. An example is the Nike Air Force 1 Winter GORE-TEX. Only the more technical brands include information on the exact model used (although some don't).
8. GORE-TEX Footwear
This basically making use of a fabric with the GORE-TEX membrane under it to make it waterproof. Within this, there are three options to choose from
Extended Comfort This is for warmer conditions and is the most breathable option.
Performance Comfort This is basically the middle tier, being suitable for all-seasons temperature.
Insulated Comfort As the name suggests, this is for the most extreme of winter temperatures.
9. GORE-TEX 3D Fit Footwear
For this, the GORE-TEX membrane is being re-engineered into a thin, sock-like insert that is stretchy and perfectly conforms and contours to the shape of the feet. This is meant to be the most comfortable of the lot as a result of the superior fit.
10. GORE-TEX Footwear with Gore Invisible Fit Technology
This isn't exactly a new fabric. This is taking the membrane and fitting it to the shape of the shoe. Because it fits so perfectly, to the point it's "invisible," it reduces the weight by 18% compared to the construction for boots. It allows for a comfortable tongue construction and wider toe box, resulting in fewer pressure points across your feet.
11. GORE-TEX SURROUND Footwear (Casual)
This one is all about all-over breathability. It's the most breathable of the footwear range and claims to allow moisture-wicking and heat transport, even through the sides of the sole and the sole itself. This is why they used the word "surround."
12. GORE-TEX SURROUND Footwear (Outdoor)
This looks to be an upgraded version of the casual version (11).
Phew. You probably noticed me getting worn down as I go through these awfully vague product descriptions. But that's not all; we still have a whole other range to look at, the Infinium range.
GORE-TEX Infinium
The Infinium is the non-waterproof other range that GORE-TEX has, aimed at increasing comfort.
While not completely waterproof like the original range, all products in the Infinium line have a GORE-TEX membrane, which means light rain will still bead off upon contact. Like the original line, all of these are windproof and breathable.
In this range, there are 5 types of products offered.
13. WINDSTOPPER Garments
These are the base product for the Infinium line and as the name suggests, it's made to stop wind.
While most jackets might stop the wind, the standard by which GORE-TEX goes by is an air permeability of 1.0 cfm or less. The billions of pores along the fabric are 900 times large than water vapor molecules, meaning that sweat vapor can get out, but wind cannot get in.
Apart from the GORE membrane, the fabric is also DWR treated, which penetrates the outer layer for additional water resistance.
14. WINDSTOPPER Gloves
Basically the same as the garments (13) but for gloves.
15. Garment with Persistent Beading
This uses the membrane as the outer layer, which allows immediate beading (since it's not absorbed into an outer fabric first). Pretty similar to the SHAKEDRY (5) in the original line.
16. Stretch Gloves
This is a 3d construction for a snug fit on your hands. It's done with just a single seam, which is 35% less than most. It also uses up to 35% less fabric. This looks to be a thinner version of the WINDSTOPPER Gloves (14).
17. Thermium Footwear
To put this simply, this is an insulated footwear. But what's special is that the insulation is focused around the toes which is where most of the heat escapes (or so they say…).
---
Phew, there you go. All 16 products offered by GORE-TEX. They also have an arm that innovates in life sciences and aerospace called GORE, a line called GORE Protective Fabrics aimed at groups with more extreme needs like firefighters, police, and other professionals. They even have their own clothing line, but I'll just be focusing on their world-famous fabrics.
I'm not a fan of waterproof shoes because I want to keep water out, but I want the water to be able to get out when it does get in. This is why the GORUCK MACV-1 is currently my footwear of choice.
This is why from this point on, I'll just be talking about their garment products since it's probably the one most of us will be looking at.
So, really, when you are looking for a GORE-TEX jacket, you are really deciding between 8 types of GORE-TEX fabrics available. If you add on the different options, it'll be a lot more than that.
So this begs the real question, how do you choose the perfect GORE-TEX jacket?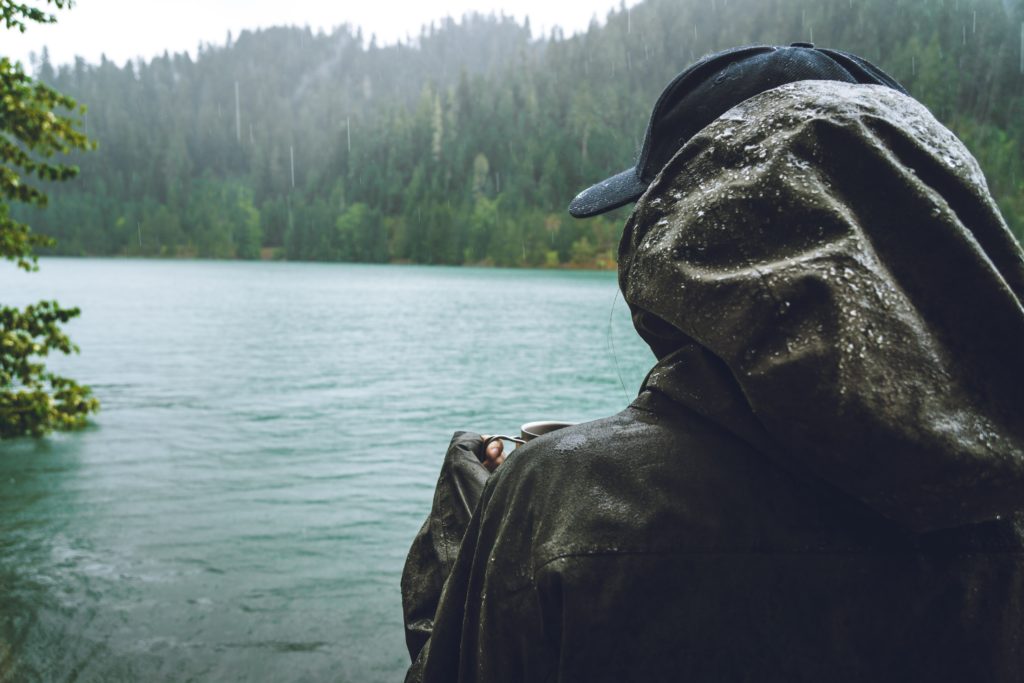 How to choose the right GORE-TEX jacket?
Choosing the right fabric isn't just about going for the best one because that would also mean that you are senselessly forking out the dough for something you can't fully utilize.
So, before you choose, you need to decide how you are going to use the jacket?
Do you need it for wearing around town? Or do you need it for the trials? A little bit of both? Or maybe something extreme like scaling Everest.
As you can imagine, each of those usage requires different types of fabric.
Also, while most of the GORE-TEX fabrics are already comfortable, waterproof/ water-resistant, and breathable, you should decide which of these you prioritize more over the other. Choosing between fabrics is simply choosing the tradeoffs between features and price.
And I know most of you aren't going to go through tons of reading material on technical fabrics as I do, so here is how I personally would break them down and choose one I need.
1. Decide how you want to use the jacket
Certain materials are better for certain activities. Instead of looking at jackets with all types of GORE-TEX fabrics, this helps you narrow down the vicinity of jackets you should be looking for.
While you can choose more than one usage, the most focused it is, the less option you have to choose from.
Usage
Fabric
Hiking
– Garments
– Active Garments
– WINDSTOPPER
– Infinium with Persistent Beading
Trekking
– PACLITE PLUS
– Infinium WINDSTOPPER
Mountaineering
– PACLITE PLUS
– Pro
– Infinium WINDSTOPPER
Hunting
– Pro
– Infinium WINDSTOPPER
Motorcycling
– Pro
Freeriding
– Pro
Cycling
– Active Garments
– SHAKEDRY
– WINDSTOPPER
– Infinium with Persistent Beading
Cross Country Skiing
– Active Garments
Running
– Active Garments
– SHAKEDRY
– Infinium WINDSTOPPER
– Infinium with Persistent Beading
Everyday
– Garments
– SHAKEDRY
– PACLITE
– Infinium WINDSTOPPER
– Infinium with Persistent Beading
Urban Lifestyle
– Garments
– PACLITE
– Infinium WINDSTOPPER
– Infinium with Persistent Beading
Skiing/Snowboarding
– Garments
– Infinium WINDSTOPPER
Golfing
– Garments
– PACLITE
Fishing
– Infinium WINDSTOPPER
Once you've picked out how you want to use your jacket, you should have narrowed down the choices to about four or so. For example, I want a jacket for everyday use, but occasionally I'll go for a hike and maybe fishing.
In this case, where you have multiple usages, always cater for the most extreme usage. In my example, I'll be using hiking as a requirement.
Under hiking, GORE-TEX recommends four types, Garments, Active Garments, WINDSTOPPER, Infinium with Persistent Beading.
2. Choose between waterproof and water-resistant
There's a difference?! If you don't already know, that means you've been misled for a good part of your life. There is a difference between these two claims.
Water-resistance fabric has the ability to resist water penetration to a certain degree, but not entirely. A good example is travel pants like the Outlier Strong Dungarees or Olivers Passage Pants, which offer water resistance in the form of a DWR treatment.
Light rain will likely bead off, but if left in contact long enough, will slowly permeate the fabric.
Waterproof fabrics mean that the fabric is impervious to water.
While this sounds pretty straightforward, you want to note that there isn't any industry standard when classifying this. The closest thing to an industry-accepted rating is the Ingress Protection Scale, which assigns a rating from 0-8 regarding how effective the product is in keeping water out. For example, the Black Ember Citadel Minimal Pack is at an IPX-06 rating.
Then, you want to decide if you need a completely waterproof jacket or okay with just water resistance. If you decide that you need something waterproof, you can eliminate the two choices from the Infinium range.
So, in my case, I want something waterproof because I often get a little wet during showers, even with an umbrella. So, I'm left with Garments, Active Garments.
Now that we are left with the bare minimum number of choices, we can look at the differences. Reading up on the description of each fabric, you should tell which is the one you should look at. If you are down to just two types, looking at products using those fabrics might be the way to help narrow your choices. If you have more than two, the next thing you want to look at durability.
3. Choose based on durability
Here is how the durability ranks between each of them. Note that this is based on the product descriptions as it is awaiting confirmation from GORE-TEX.
Pro
Active Garments
Garments
Active with SHAKEDRY
WINDSTOPPER
WINDSTOPPER with Persistent Beading
PACLITE PLUS
PACLITE
The more durability, the less breathable, because basically, it means more layers. Also, it usually means a higher price.
So in my example, I prefer a more durable option, so the Active Garment is the one I'm looking for. So, how do I actually find jackets using GORE-TEX Active Garments fabric?
4. Find the products
GORE-TEX is such a brand name that you'll be spoilt for choice. Figuring out exactly which GORE-TEX they are using can be a little tricky, but I found brands like Arc'teryx and The North Face are some of the best designers of GORE-TEX Jackets.
As shown before, here are the few options that looked good to me.
Can't really find the one that you are looking for? Leave a comment and tell me what you have the most trouble with, and I'll see if I can update this guide to help you.
Alternatives to GORE-TEX
GORE-TEX is just a brand of waterproof fabric. Sure, they might be one of the most famous ones, they are definitely not the only ones. In fact, some of my favorite waterproof jackets like Outlier Ecstasy in the Rain don't use GORE-TEX.
Here are some of the other alternatives to GORE-TEX. Some of them are propriety technology of respective brands, so you'll have to buy their jackets. I've only ever heard of eVent and Neoshell before today, so I can't offer any insights on the alternatives at this time.
Conclusion
GORE-TEX is definitely a big name when it comes to the waterproof fabric game. While some brands might offer better breathability, GORE-TEX is definitely the best when it comes to long-term durability.
Tagged fabric onebag travel