This website is made possible by readers. I may earn a small commission when you buy through the links in this article at no extra cost to you. Learn more.
Details
Overview
Do I really need a key holder? After all, I don't have that many keys.
I have a lot of bags to hold things is, but the truth is that I actually have very little stuff to hold. So, I tend to constantly upgrade my essentials, which are really my wallet, phone, keys, and accompanying accessories.
I wish I don't need keys, but most Japanese mansions don't come with digital lock systems and you would be able to install one on a rented property. So, keys are here to stay.
I really only have two keys. One for my home and one for my bicycle lock and to be honest, a keyring would have been perfectly sufficient for my needs. But if needed to carry them around anyway, there's fun to be had in optimizing them.
I've previously had extended use with the Bellroy Key Cover which was more of a folder for keys and the JIBBON Key Organizer which organizes keys somewhat similarly to the KeySmart.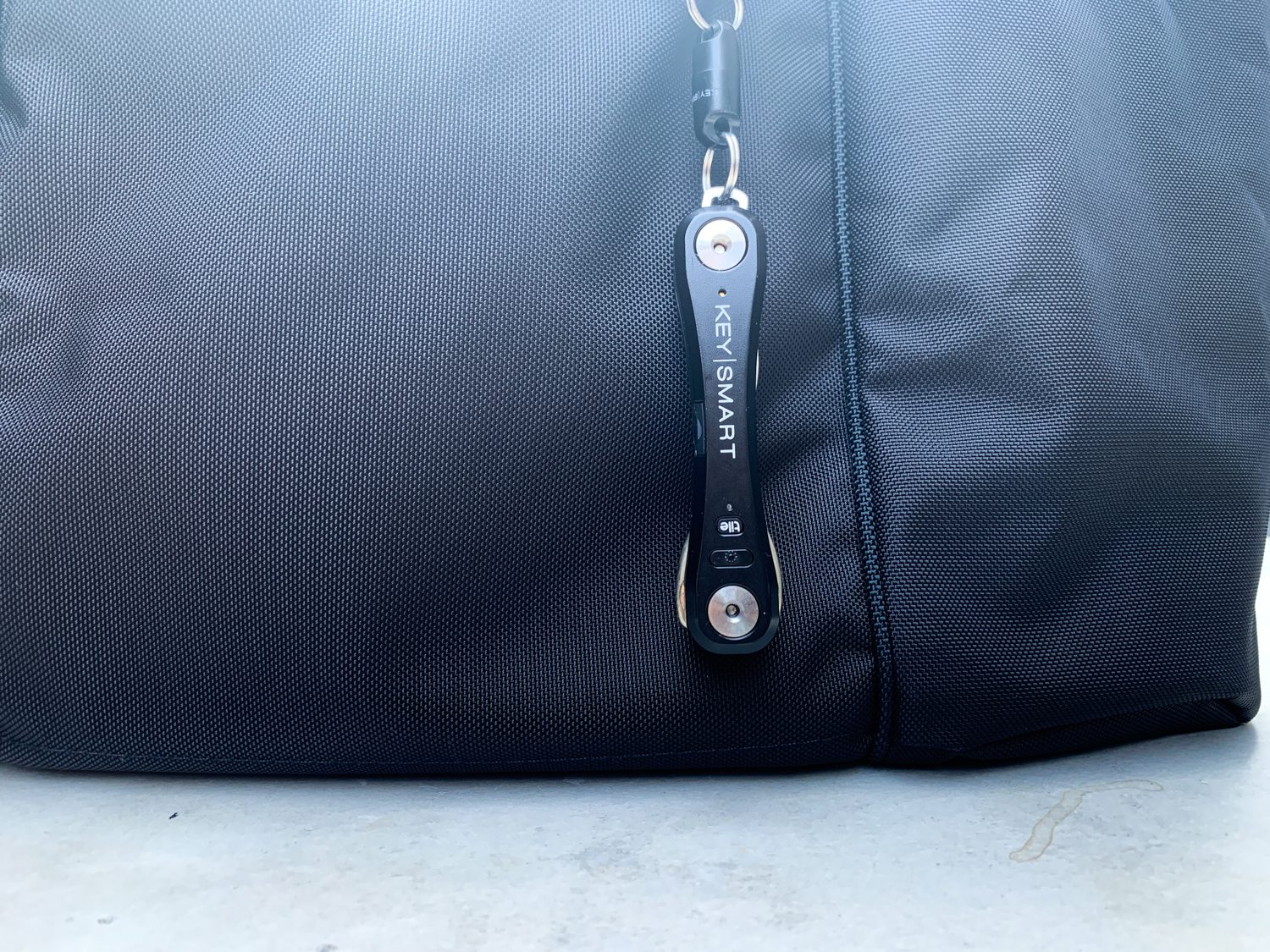 But the KeySmart Pro is clearly something more. I meant, there is a reason there's a "pro" in the name.
Style
Sleek. Subtle. Key holder that holds keys.
The KeySmart Pro comes in a variety of colors, which are white, black, red, slate, gold and rose gold. The key holder also comes in a special mossy oak color for an extra $3.
As with everything else reviewed on this blog, the black is the one I'll be looking at in this post. I'll be honest, the slate one is tempting, given that it'll be consistent with the silver of the key for a cohesive look, but I must not diverge from this path of darkness I've chosen.
The color you get to choose is the color of the plates that sandwiches your keys. The black is not matte and has a very slight sheen that's hard to notice. The plates are put together by screws, which are unfortunately is silver and can be seen on both sides.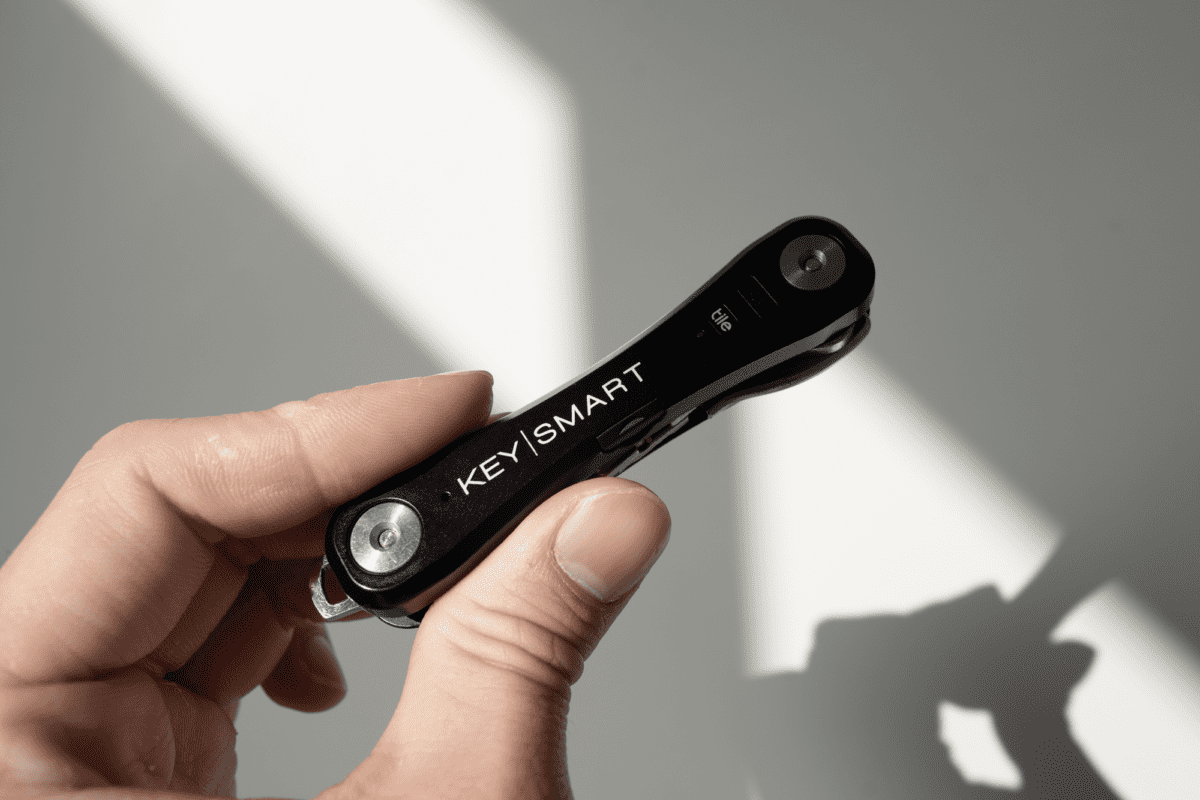 There is a white "KEYSMART" logo on one side and a small tile logo on the tile button. I wish they would find a way to make the branding more subtle if they absolutely need it there.
But no one likes ads, so I got rid of them. If my articles helped you, I ask for your support so I can continue to provide unbiased reviews and recommendations. Every cent donated through Patreon will go into improving the quality of this site.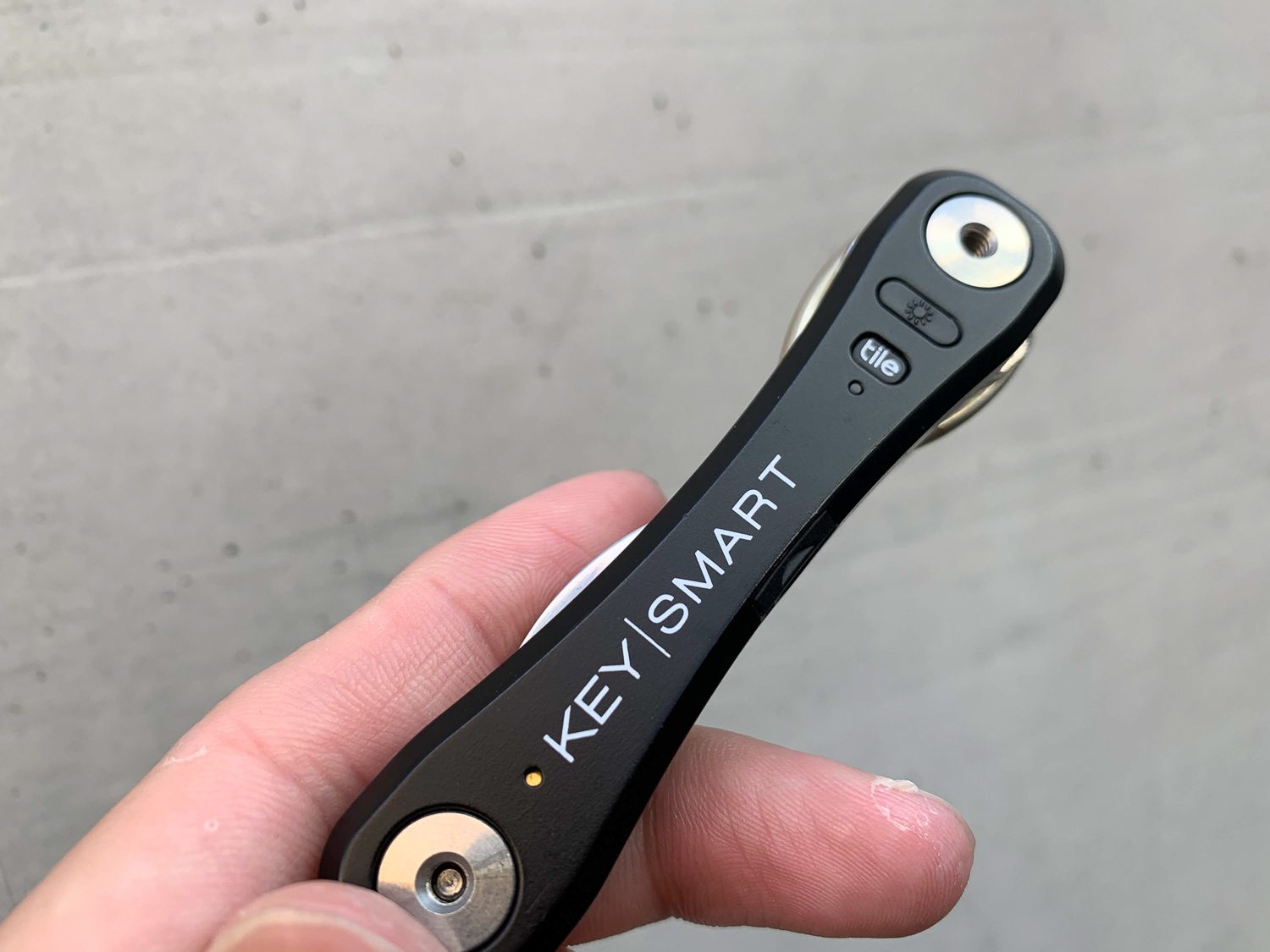 The height and width of the KeySmart Pro is more or less the size of your keys but does add on thickness. Compare to regular KeySmart models, the Pro model is even thicker on one of the plates to accommodate extra technology. Even then, the KeySmart Pro would fit much better in that compacted package than a bunch of keys on a keyring.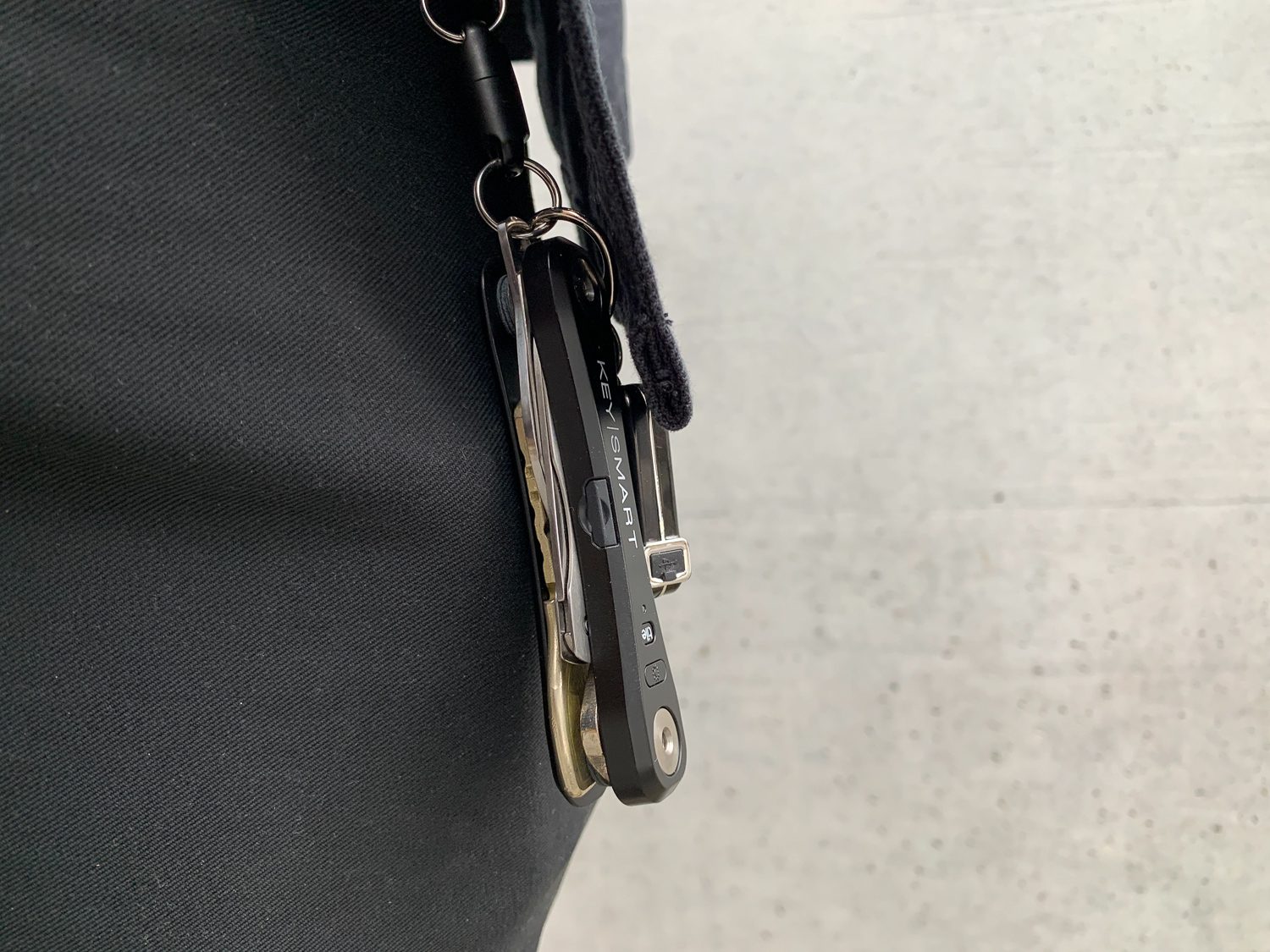 I actually prefer it when keyholders don't come with fabrics like leather (those who do might like to take a look at the KeySmart Leather). The hard body and solid structure give a sleek look that is bound to draw second looks. The hard materials used also give it a look of a premium product.
Material
A key holder that will last.
There isn't much to say about the materials of the KeySmart Pro. It's basically hard plastic for the plates which secures the keys with stainless steel hardware.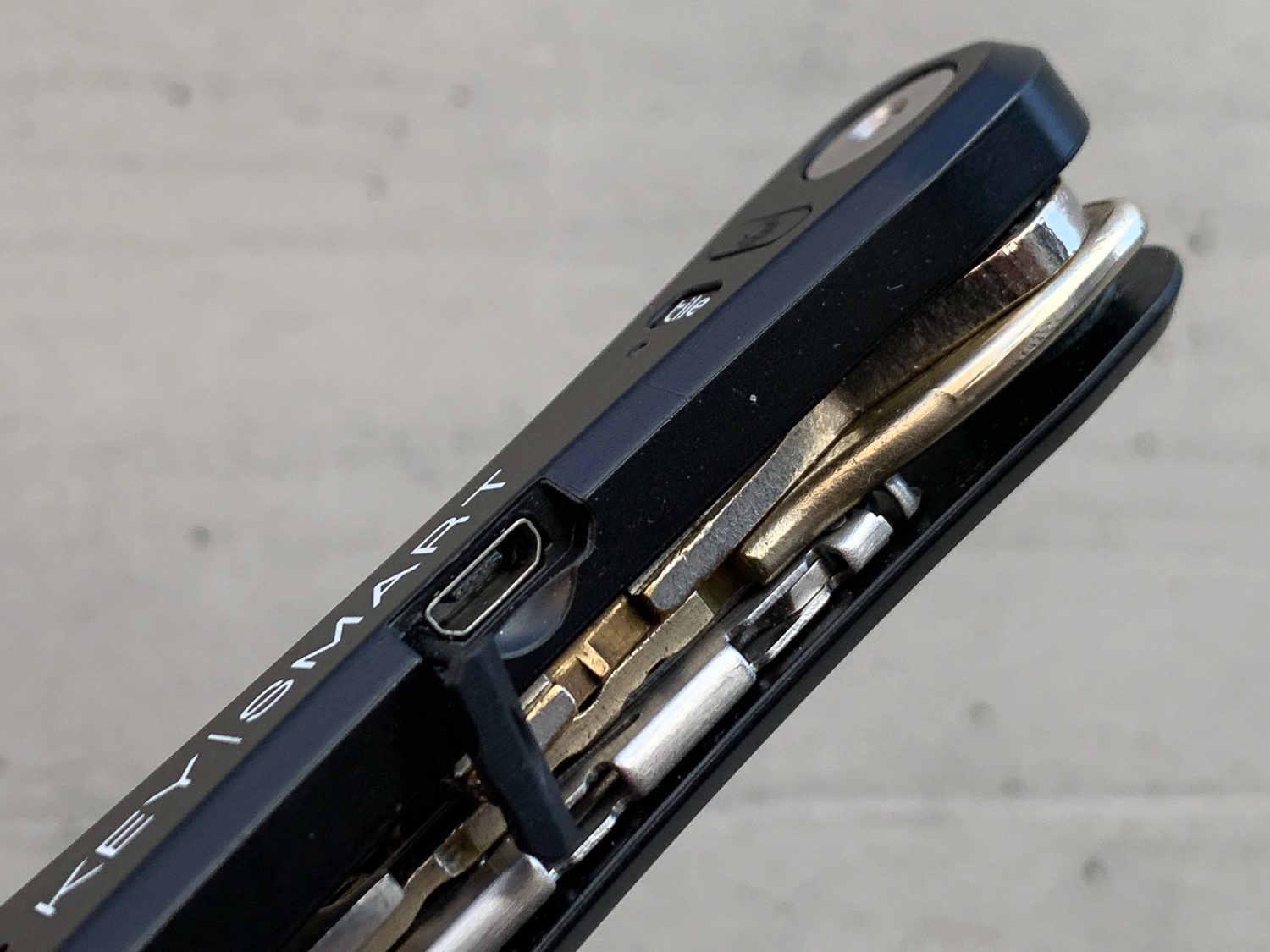 The materials chosen look to be striving for a balance between durability and weight. It is certainly very light, almost as light as a keyring, and the materials look like they'll hold up to whatever you can throw at them.
Usage
A key holder that just works.
Now, this is probably the most important section for this particular product. For something that's designed to simplify your life, it would be a real bummer if it did anything in the reverse direction.
Putting the KeySmart together was a little tricky. You want to fit all your keys and accessories so that they fit just right. The part that was tricky was trying to get space for the keys on both sides just right. You would have to work with spacers to create just the right amount of space to perfectly fit all your keys and accessories.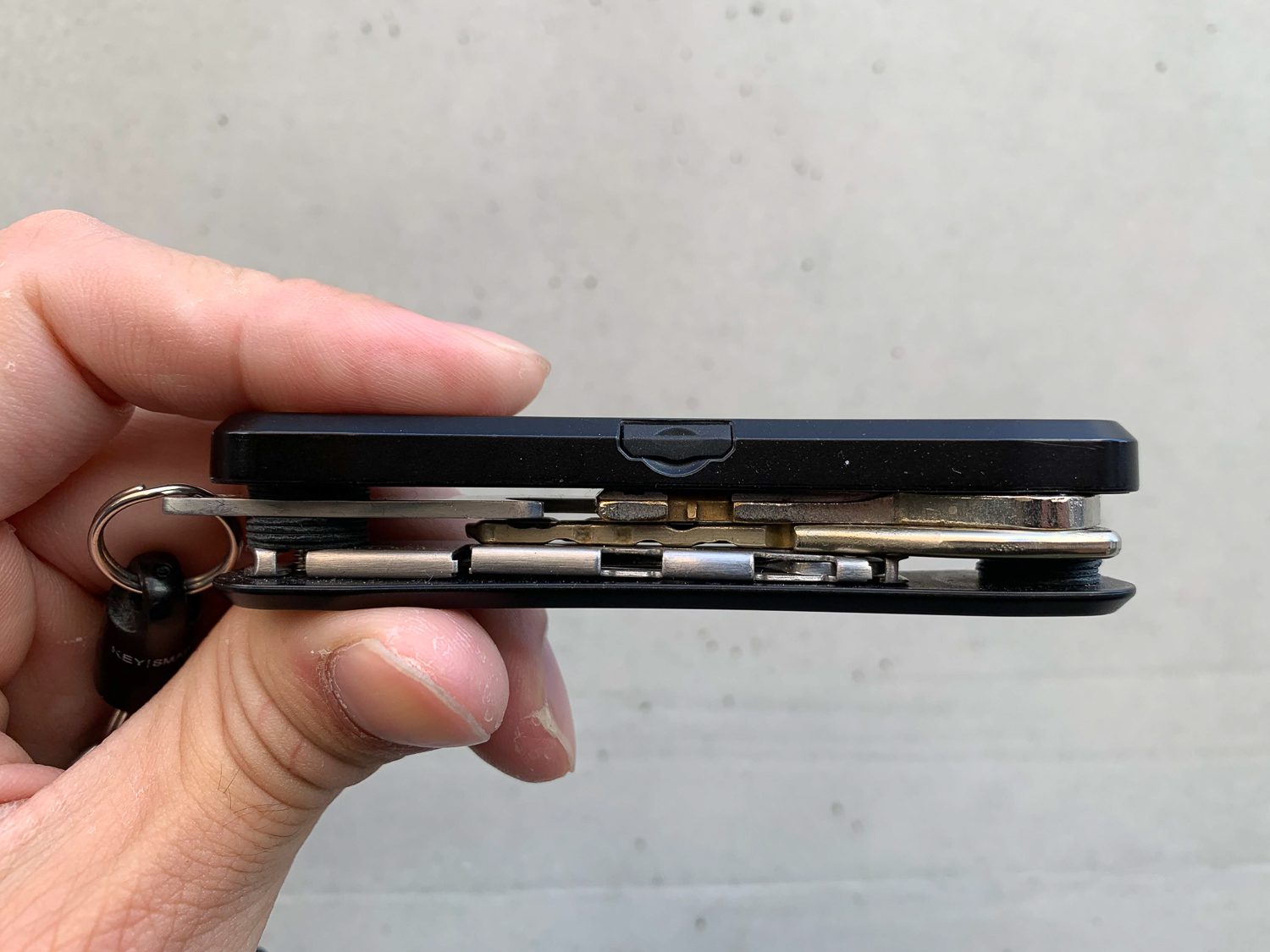 After about two redos, I figured the trick was to put the keys and accessories one by one and supplement with spacers each time to get it leveled. To minimize the final thickness, you want to try to fit two keys or accessories, one on each end. But when your keys or accessories are just too long, you supplement the height on the other end with spacers.
Once that's done, you screw on the stainless steel hardware. Another trick to long-term satisfaction with the KeySmart Pro is how tight you screw the two plates together.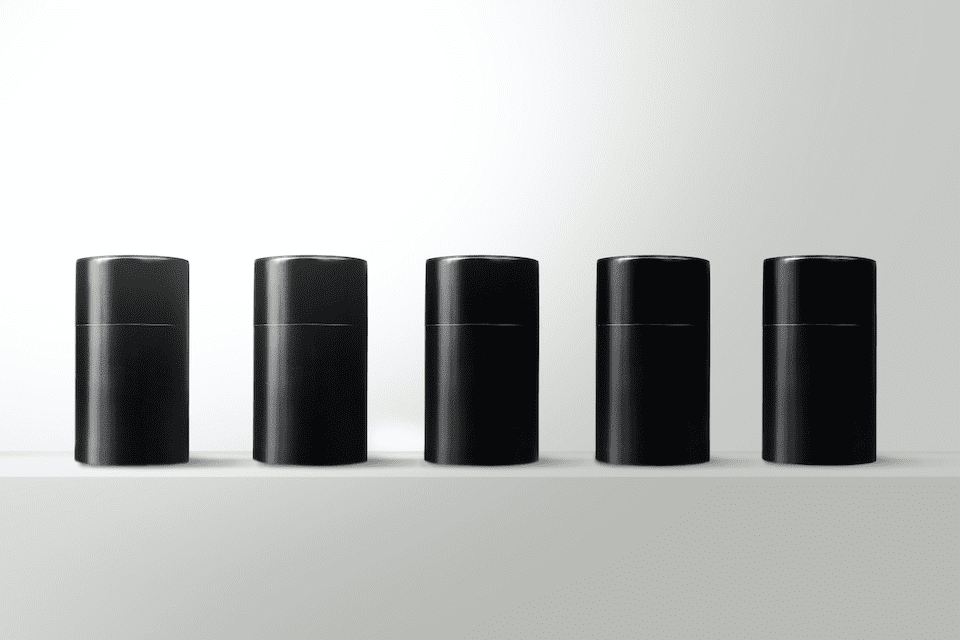 I found a 100 year old company that would create these heirloom quality canisters for me. They are handmade and will keep your tea leaves, coffee beans or anything that you need dry for years to come.
or read review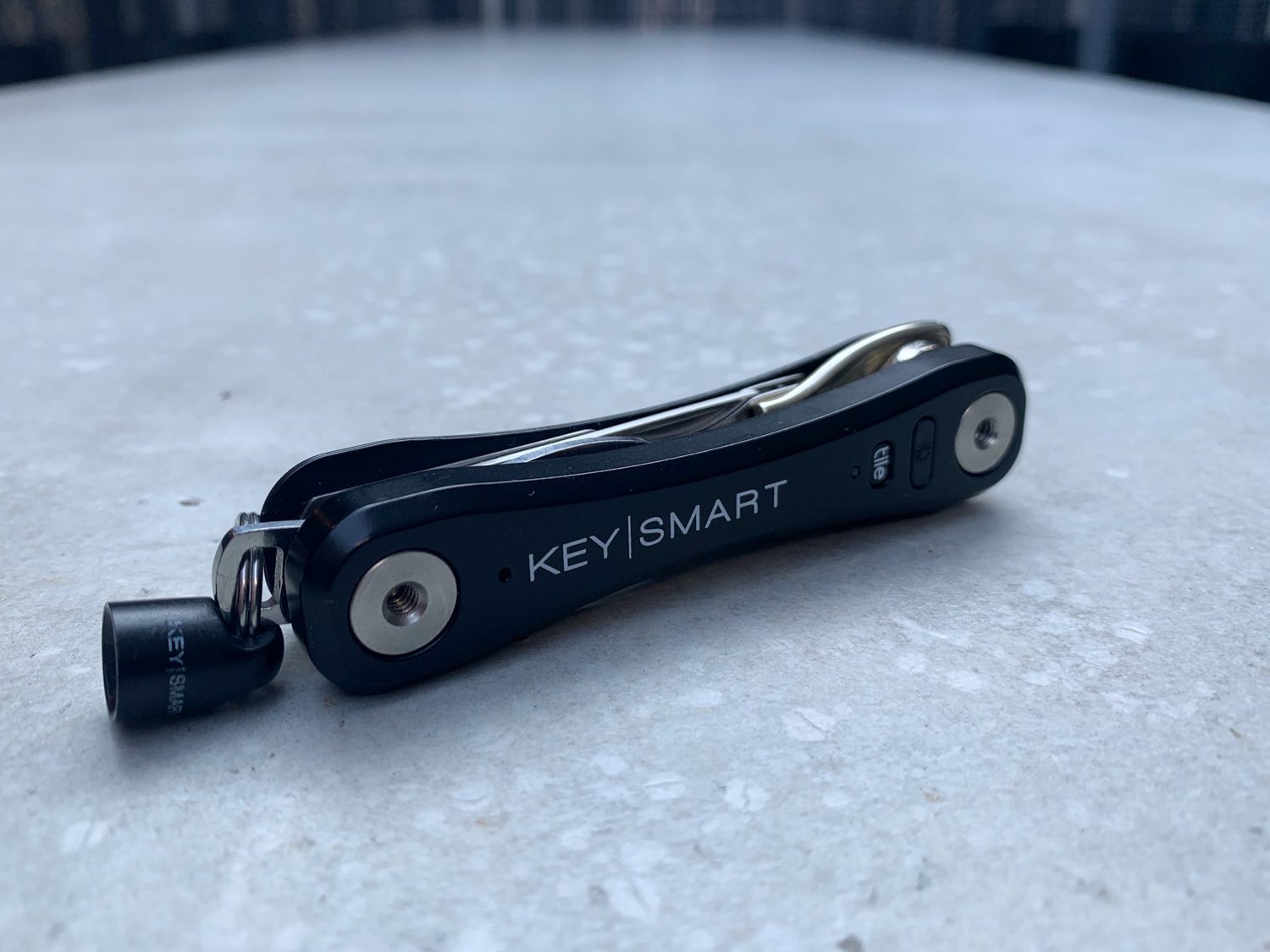 The sweet spot is for it to be tight enough such that the keys don't come out by themselves. Yet, they should be loose enough that you don't waste time trying to pry them out each time. The first time I did it, it was loose and the keys would be coming out in my pocket. This misses the point of keeping them organized in the first place.
One nice detail is that these screws can be screwed on without a screwdriver. In my case, the Japanese one-yen coin was perfect.
In my setup, I have two keys, one for my bicycle lock and one for my home. Additionally, I have the included bottle opener and the KeySmart Folding Knife to go semi-mall-ninja.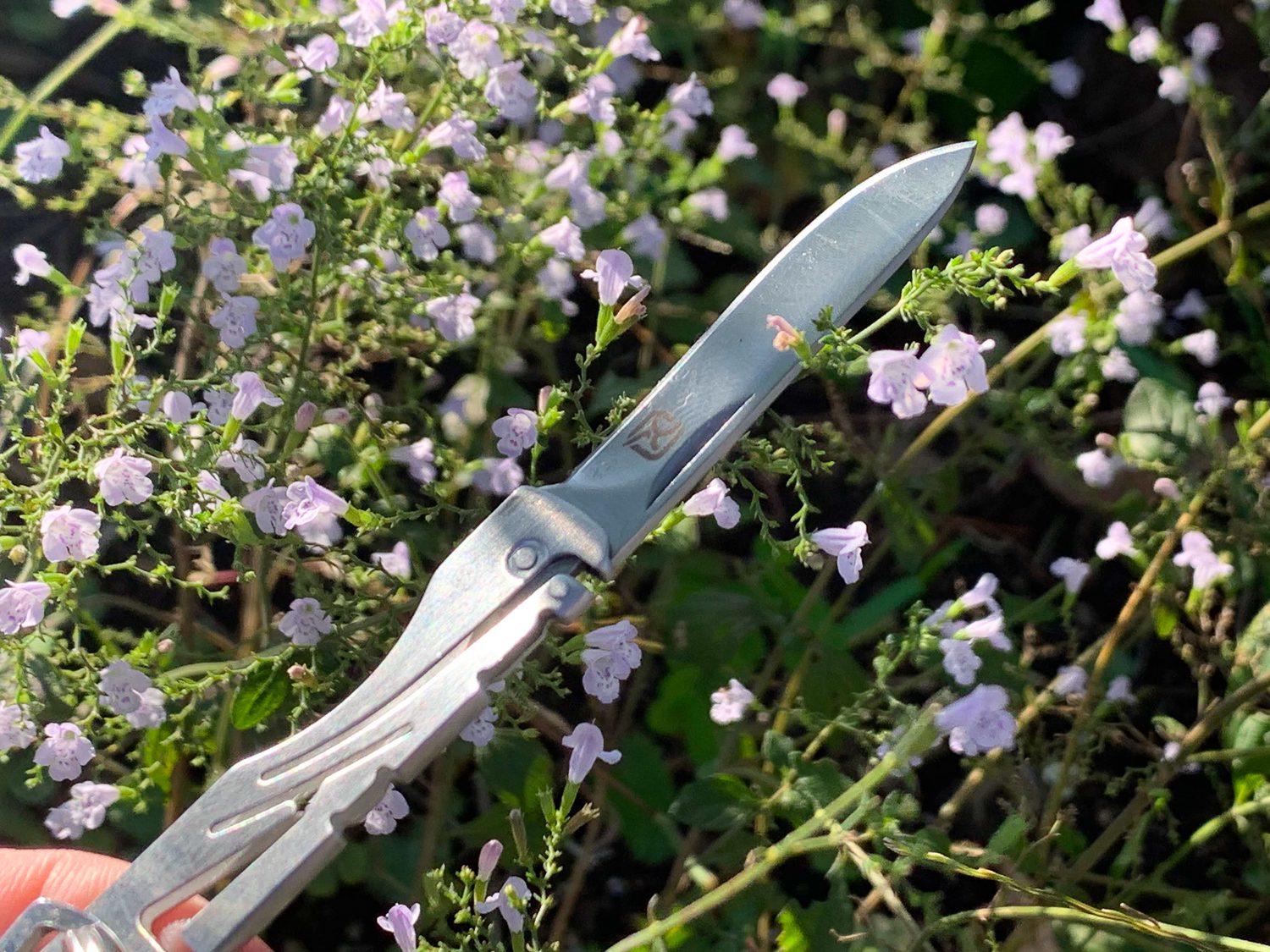 The included bottle opener sticks out of the KeySmart Pro to let you attach any extras you might have, like a car fob or the Nitecore TINI SS.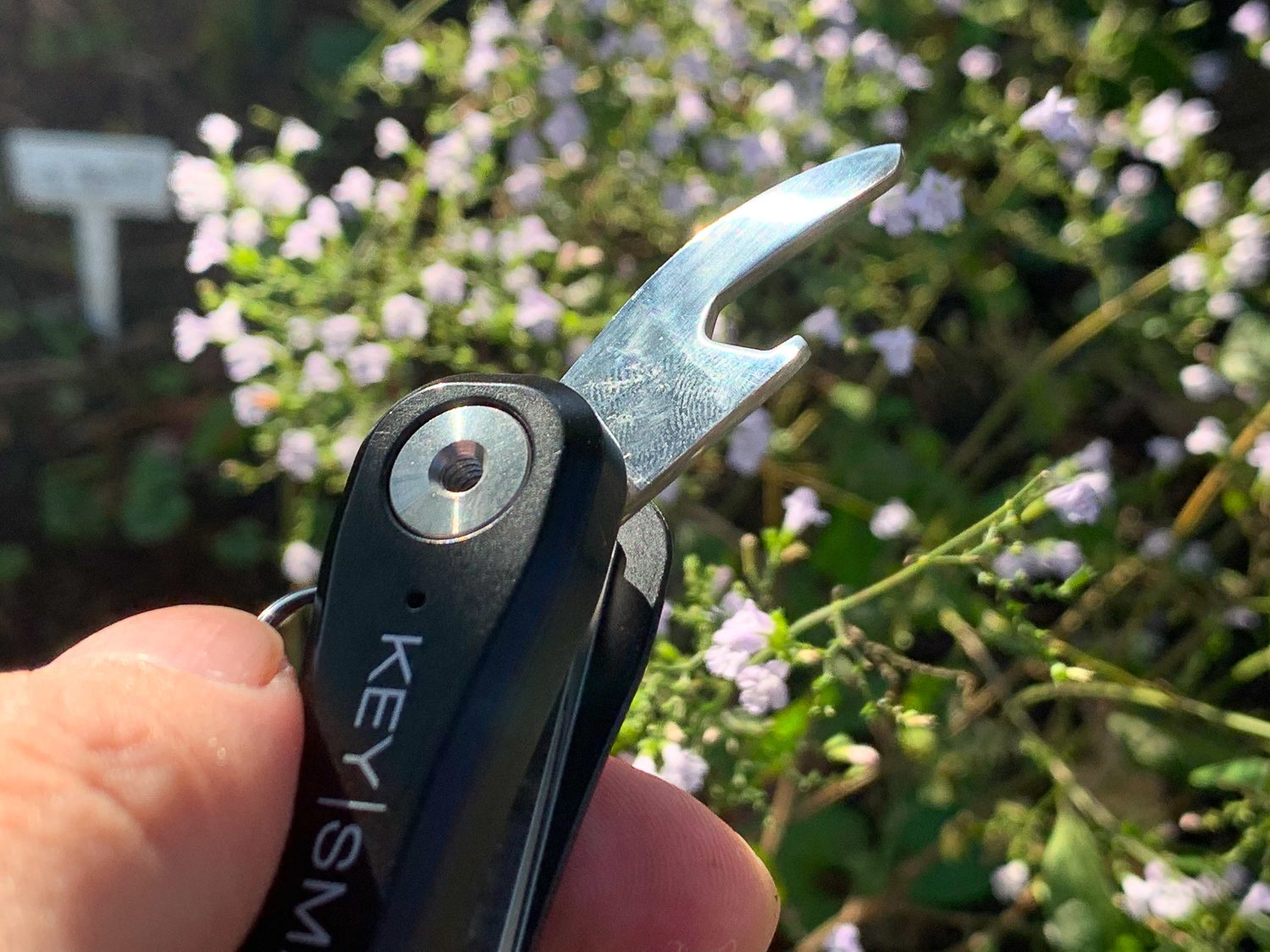 When putting it together, I strived to fit all my keys and accessories to flush as cleanly as I can with the KeySmart Pro. However, if it flushes too well, it'll be hard to take the key you want out each time. This is why the KeySmart Pro is designed such that the middle part is thinner. So, it works best when the keys or accessories poke out all so slightly.
Another thing is that when you pull out a key, chances are that the adjacent key will be pulled up since they are connected at the hinge.
Everything described so far, is the same if you get a regular KeySmart. But the KeySmart Pro comes with extra functionality that puts the "pro" into the name.
Technology
What makes this particular model the "pro" model, is the addition of two functionalities. A flashlight and the Tile smart tracking. The bottle opener is also only included in this model.
The flashlight is pretty basic and produces a small light from one end as long as you hold onto the flashlight button. I assume this is to shy a light on the keyhole for better visibility. I'm not sure what kinda ghetto ass homes you guys have that don't have lights on your porch or corridor. But if that was the case, maybe you'll be better off spending your money elsewhere other than on a KeySmart Pro.
I personally didn't find this necessary. If anything, it was a little irritating as I would accidentally press it given that the button is at the position you would apply pressure when you try to open your door.
Even at full charge, it wasn't ultra-bright, but just enough to illuminate your keyhole at close range. With options like the Nitecore TINI SS or even your iPhone light, it was pretty unnecessary for me.
Tile Smart Location
The Tile smart location functionality would be what warrants the $38 price difference from the original.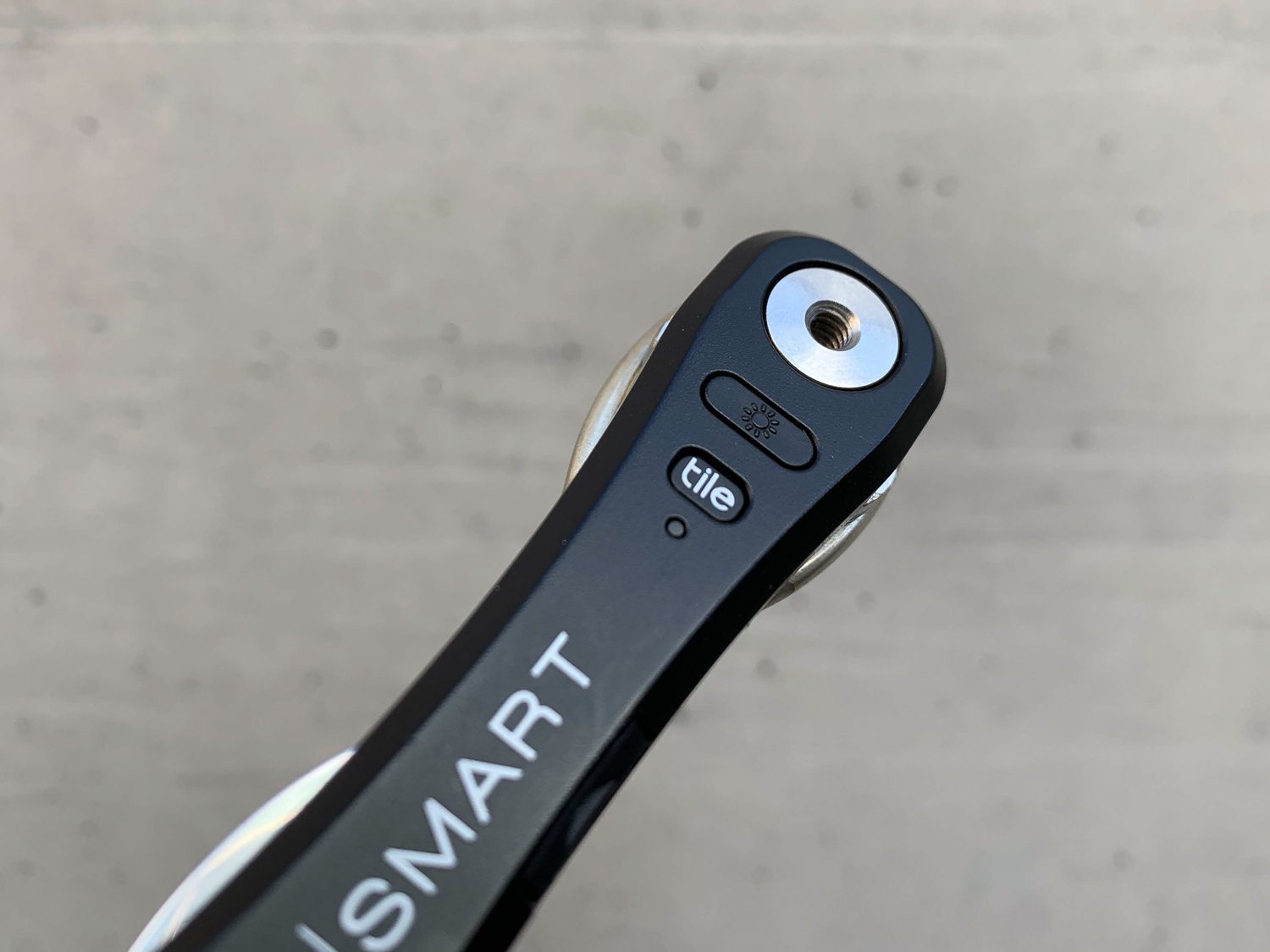 The Tile smart location basically gives you the ability to locate your keys from your mobile phone and vice versa.
At quite a substantial price difference, I had dismissed it even before I tried it. I mean, I've never needed it before. But after giving it a whirl, I find myself more and more reliant on it.
So finding your phone isn't a new thing. You can actually do it via the Find My app. Just log into your iCloud account and you can see the location or play a sound.
For Tile, you need to download the Tile App, and pressing the tile button on your KeySmart Pro would play a sound on your phone. One nice detail was that the sound produced by Tile would be an actual sound. The sound would play even on silent. On Apple's Find My, it would vibrate while in silent mode, defeating the purpose if your phone was seriously lost.
The thing that only this key holder can do, is you can play a sound on your KeySmart Pro from your Tile app. If you pay for Tile's premium subscription, you'll be able to do stuff like location history tracking and smart alerts. Smart Alert is a feature where you'll be notified if you leave home without the things you need. I can't see myself needing any of those features, especially at $3.98 a month.
The Tile has saved me many occasions of frantic searching just before I have to rush out, like the time I forgot my phone in the PhoneSoap 3.
Conclusion
Compared to the other organizers I've tried, this is probably my favorite one so far. I just wished they would have held back a little on the branding and use a matte, more premium material like carbon steel or titanium to make me feel better about the price tag.
Up to now, I am fully satisfied with the KeySmart Pro and is likely to be part of my everyday carry until a better contender shows up.
Additional Images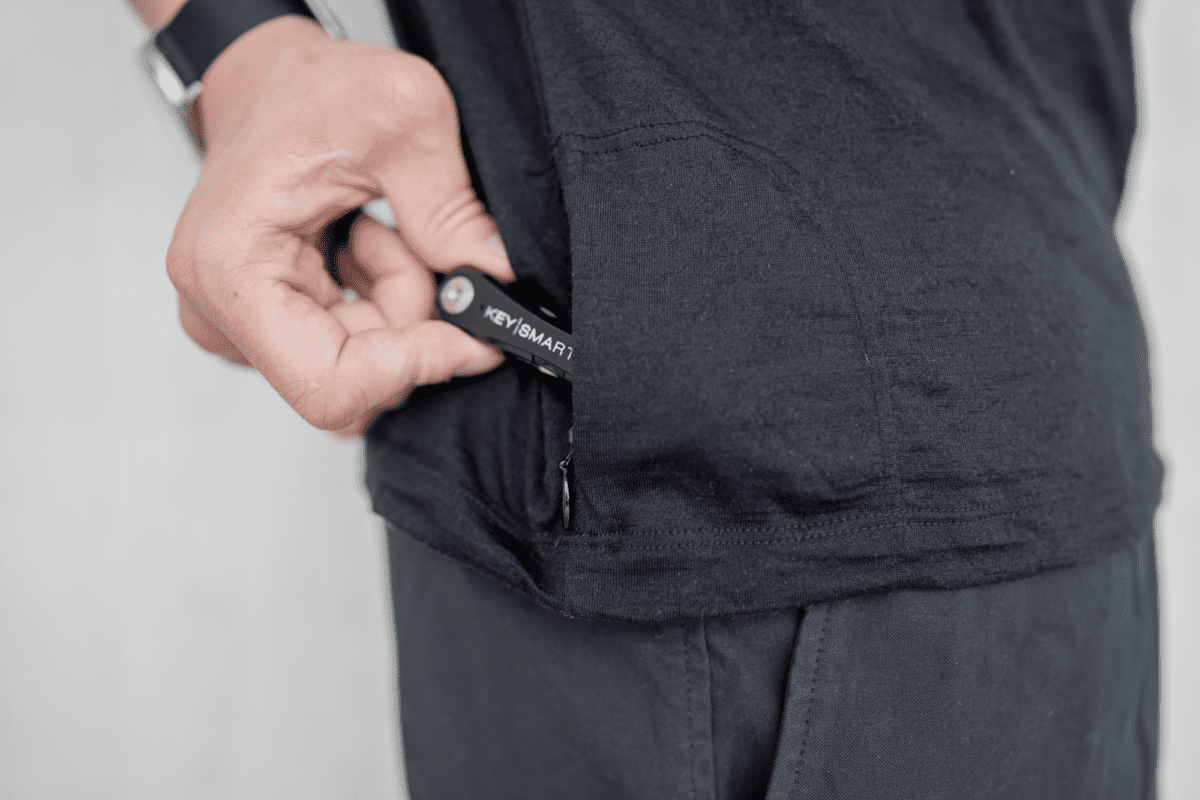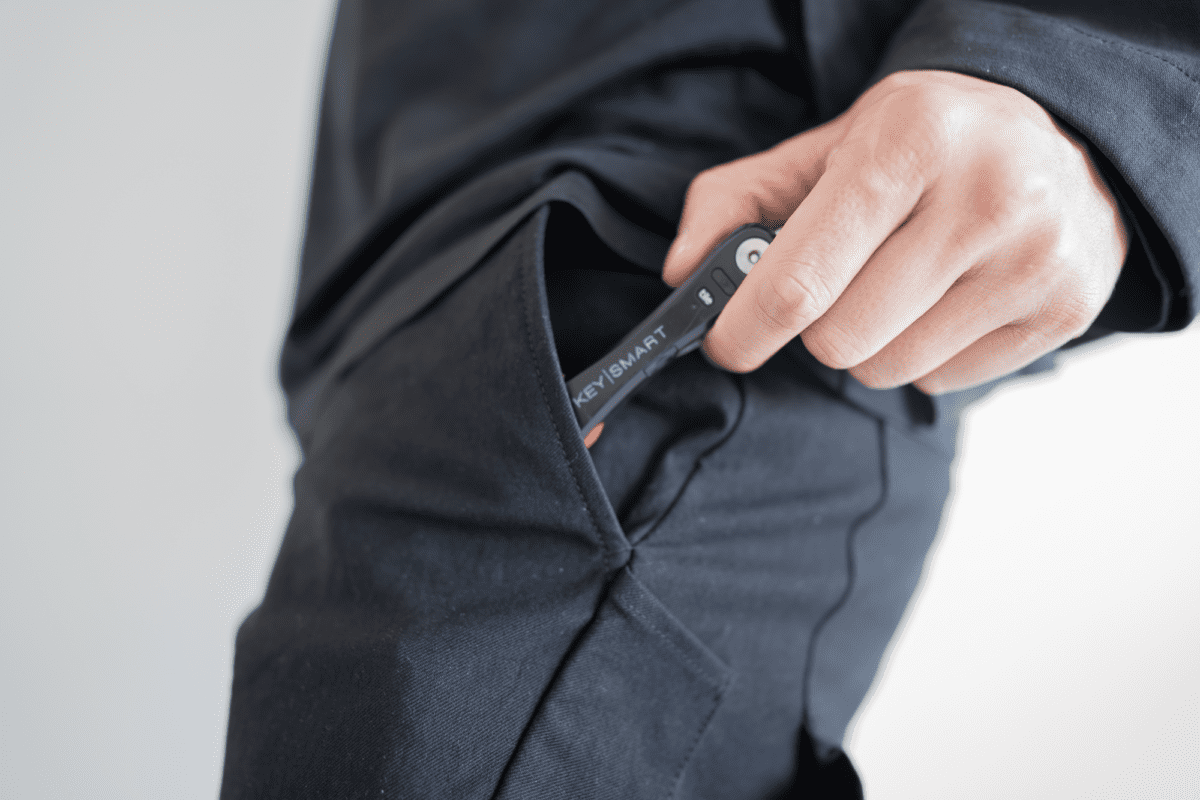 Like this review? See all of my in-depth reviews.
Also, consider supporting me by being a Patreon. Every cent given will go back into improving the content of this website.