This website is made possible by readers. I may earn a small commission when you buy through the links in this article at no extra cost to you. Learn more.
A good packable rain jacket is the holy grail for someone like me who often travels in tropical countries. I want something to protect against rain, but yet is breathable so that I don't sweat like a pig.
Details
Overview
Tilak, a Czech brand which started as a family business in the 80s, has a motto that I can align with, "Nothing less than top quality."
When I started this blog, I had a dream of being able to review products of the highest quality to share with all. These products would be your companions on your journeys and them having the possibility of breaking down is simply not an option.
To achieve this, Tilak believes no absolutely not compromising, be it in production or materials. When a brand can proclaim this as part of their motto, you'll be sure to expect their products to reflect that.
They sent me their Vega SD Jacket, which is the successor to their original Vega Jacket. SD stands for ShakeDry which is the updated GORE-TEX they used for this version.
I tested this jacket in the hot summer of Tokyo. Actually, it was slightly before the season began, in a period called tsuyu (梅雨) or rainy season.
For me, it was the worst. It was a period where you felt neither here nor there. A period where it was raining yet you felt humidity and heat. It certainly wasn't a good sensation. Even in tropical Singapore where I grew up, it gets cooler during the rainy season, but not in Tokyo.
But, one thing is for sure, it was certainly the best time to test the breathability and water resistance of this packable rain jacket.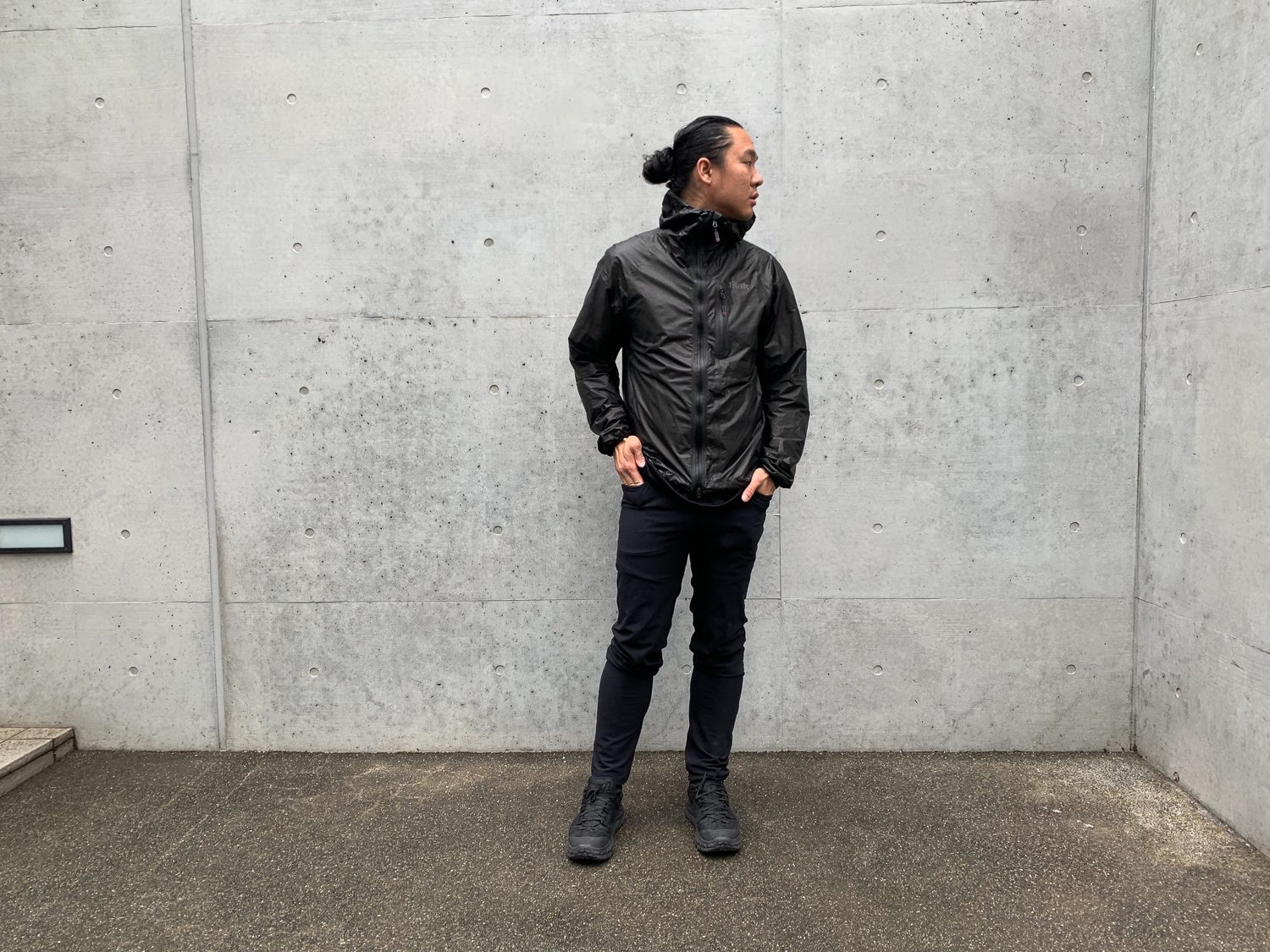 Style
A packable rain jacket that looks as good as it works.
The Vega Jacket is designed to be an active jacket. Running, cycling, cross-country skiing, it's aimed at performance while making you look good.
I do run regularly, but I almost never wear a jacket since I don't run in the rain and like to dress as lightly as I can. I run in just t-shirts, even in winter, so I tested the jacket while cycling and just out and about the city during light drizzles.
But no one likes ads, so I got rid of them. If my articles helped you, I ask for your support so I can continue to provide unbiased reviews and recommendations. Every cent donated through Patreon will go into improving the quality of this site.
The jacket, in general, looks very appropriately designed for its purpose. It's a jacket for activewear. The cutting is very similar to what you would see on light rain jackets and the GORE-TEX certainly adds to the look.
Because of the material, the entire jacket has a very crinkly look with a reflective sheen throughout. For some, the trashbag look might be too much, especially if you often compress it down like I do, resulting in harsh wrinkles.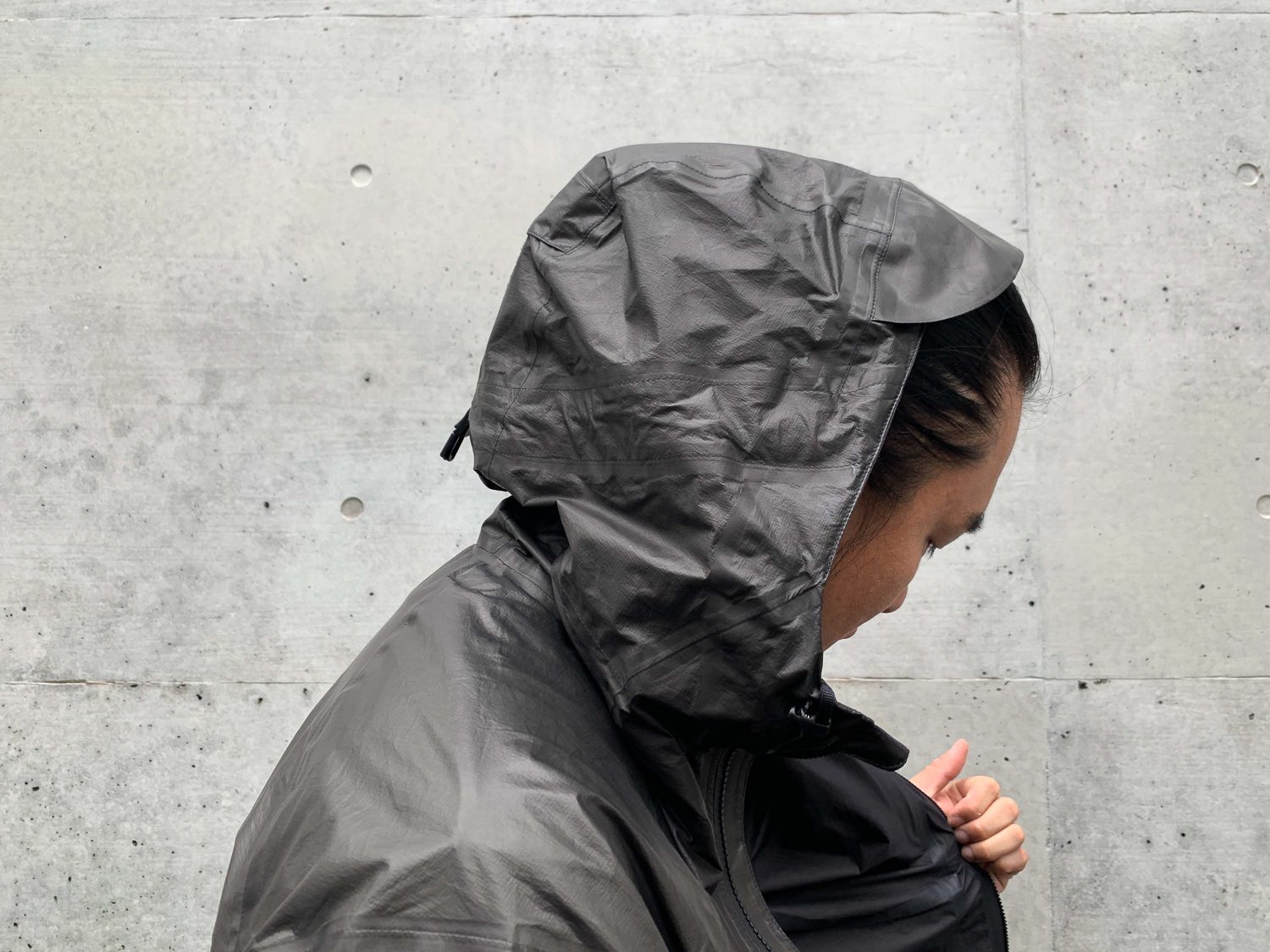 However, for such a jacket, the matte branding and materials make it stand out a lot more than a regular jacket in terms of style. The style is closer to the high-end techwear realm of what Arc'teryx Veliance and ISAORA are offering.
The jacket, rather than true black, is off-black, a little towards charcoal. You can actually see it pretty clear since it's contrasted with the zips that are true black.
There are also very subtle red accents on the tip of the zips.
On the entire jacket, there is only a single pocket, on the left chest. Talk about minimal. It's enough to keep my everyday carry items but nothing more.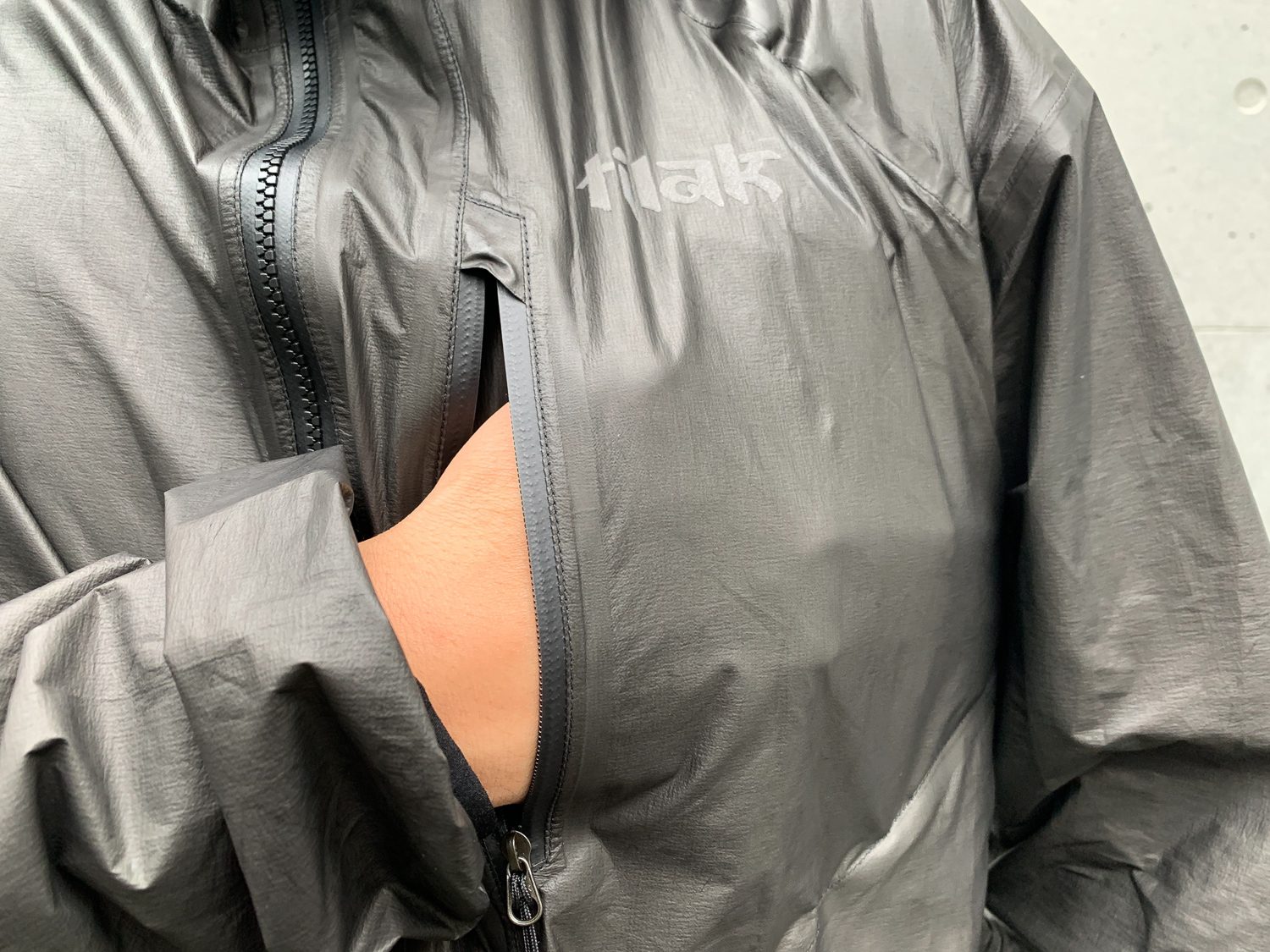 At the end of the sleeves, there are elastics to keep it well fitted around your wrist. It also helps it to stay up when you roll up your sleeves.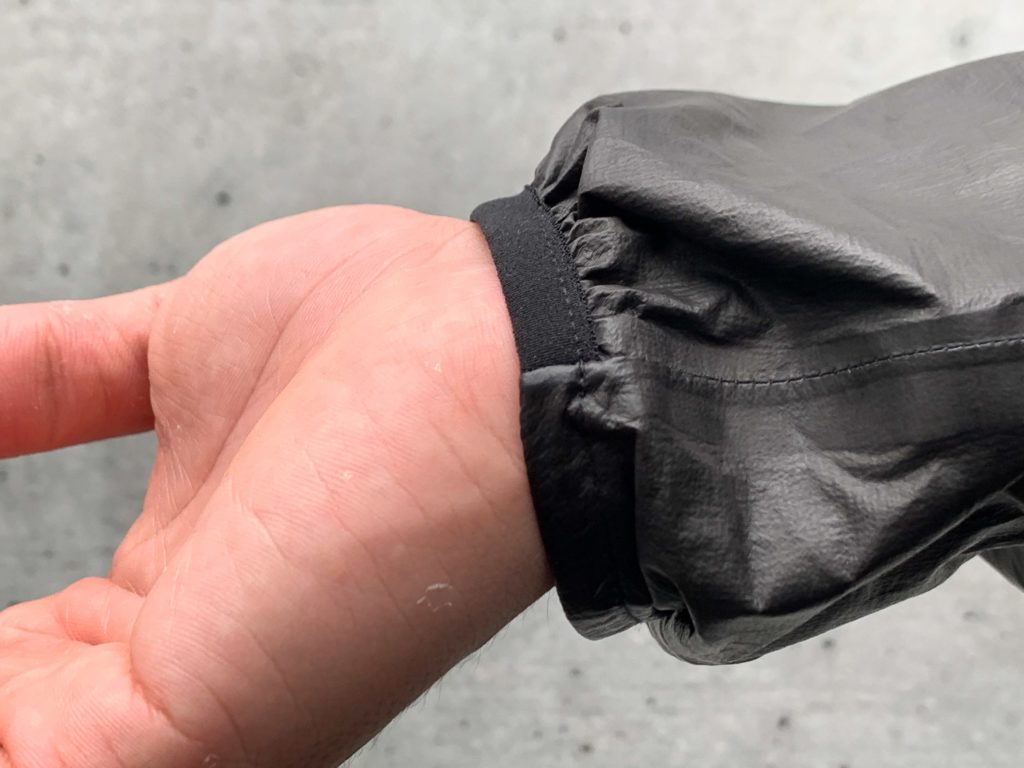 The hood is also a comfortable fit and there is a visor attached to it, making it the perfect rain jacket. There are fasteners around it that you can adjust to fit any size head you might have.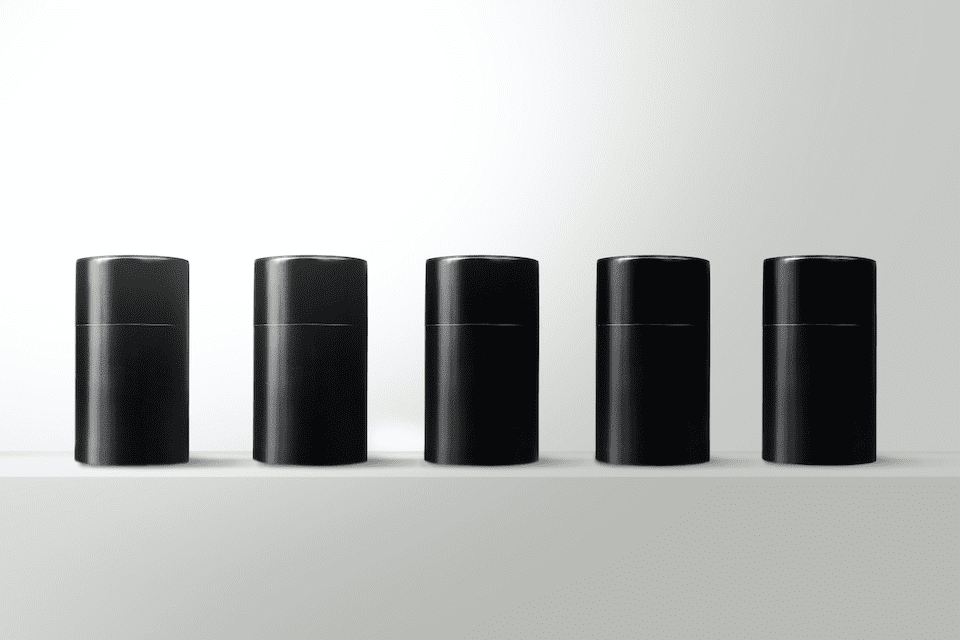 I found a 100 year old company that would create these heirloom quality canisters for me. They are handmade and will keep your tea leaves, coffee beans or anything that you need dry for years to come.
or read review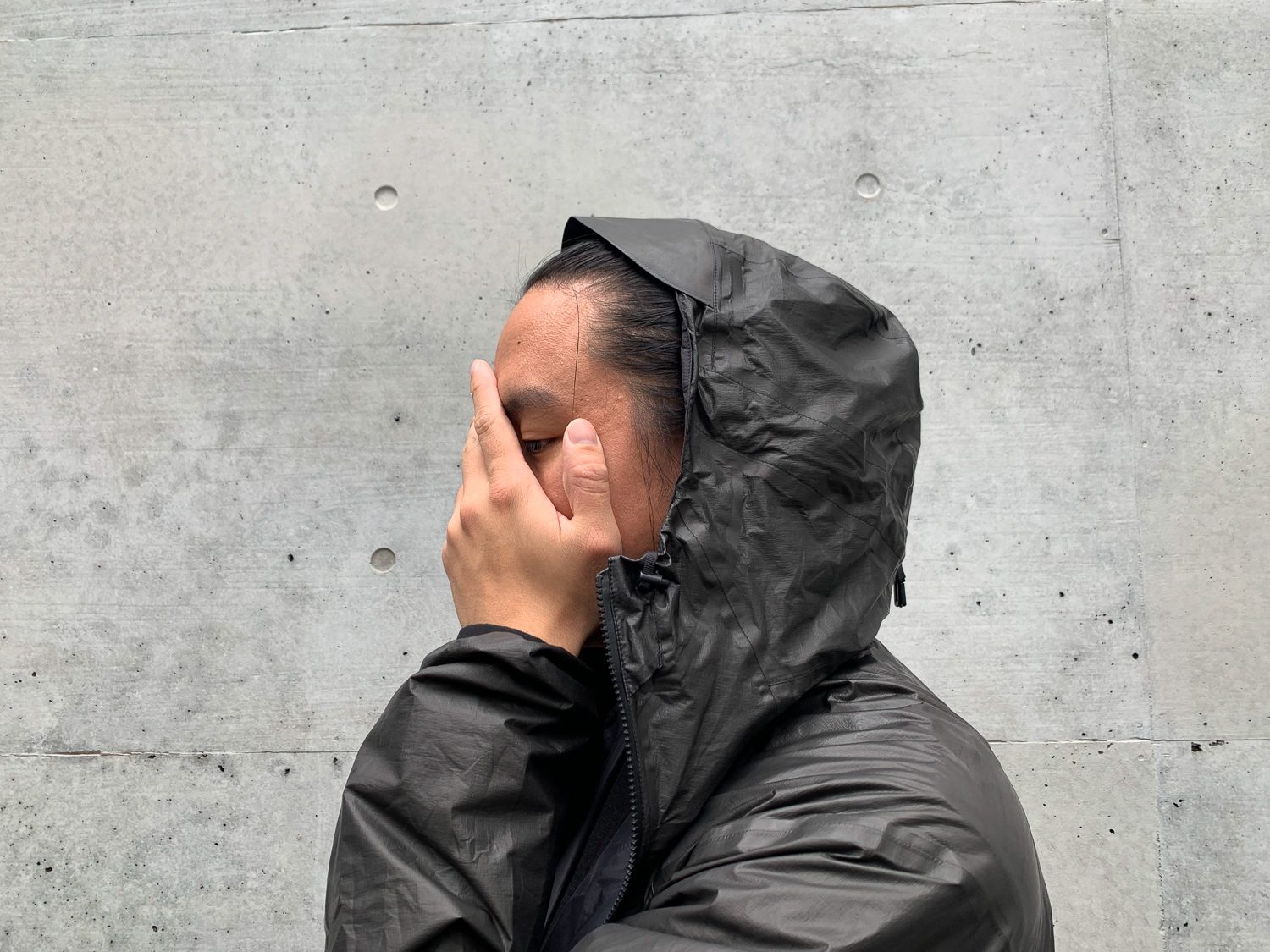 Material
A packable rain jacket with premium materials.
For a brand that proudly declares that it doesn't compromise on materials, you can expect them to use the best. And they did.
The packable rain jacket uses GORE-TEX SHAKEDRY™ fabric for unparalleled breathability and water resistance.
The fabric boasts persistent beading, which means that water beads run off the fabric. Having own many water-resistant apparel, this isn't anything new.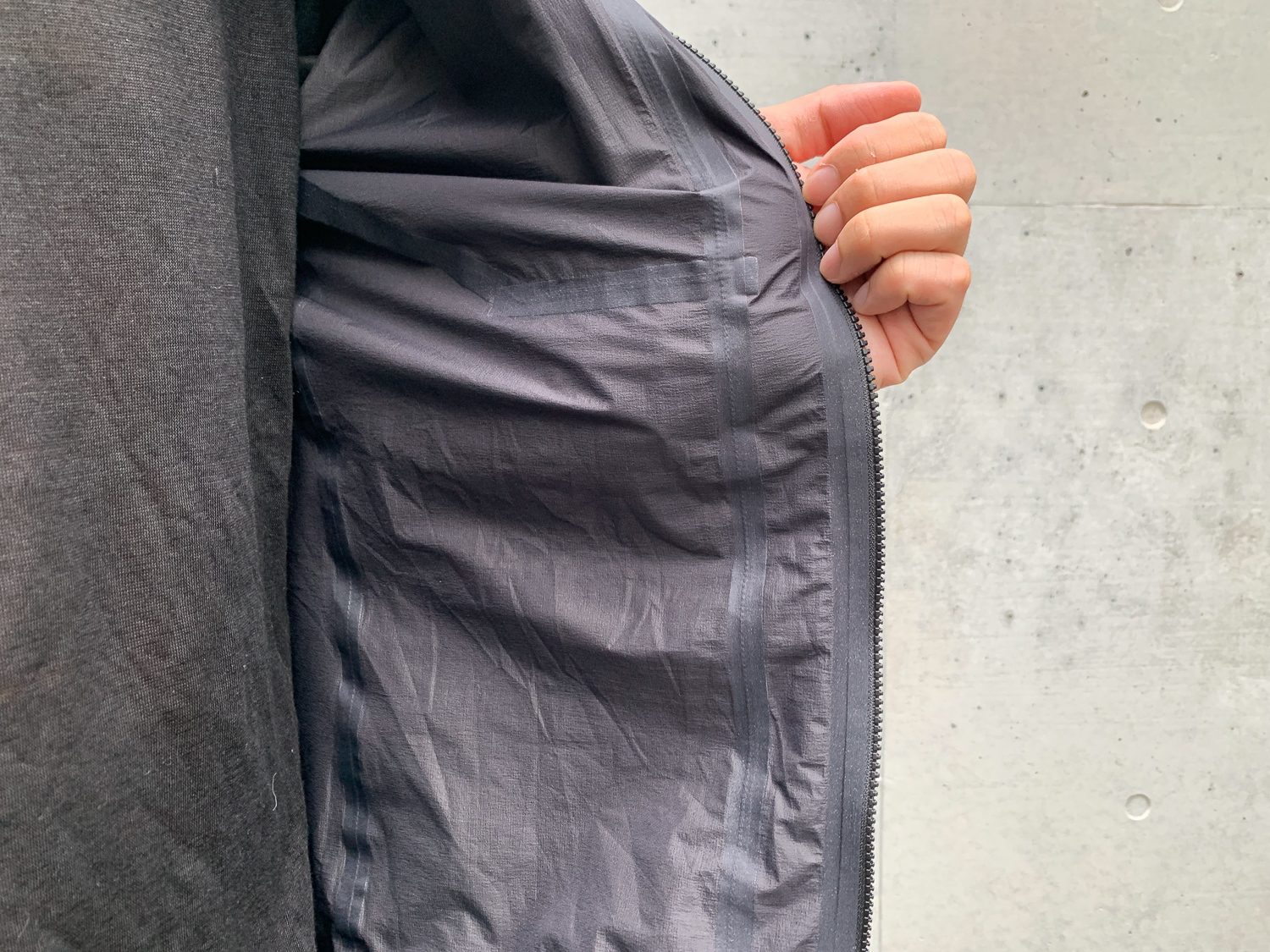 The jacket really stands out by being ultra-lightweight, perfect for ultralight travelers. It also has a low pack volume, which means you can really pack it down, saving precious space in your one bag. I keep it in a small packing cube and it barely takes up any space in my Able Carry Daily Backpack.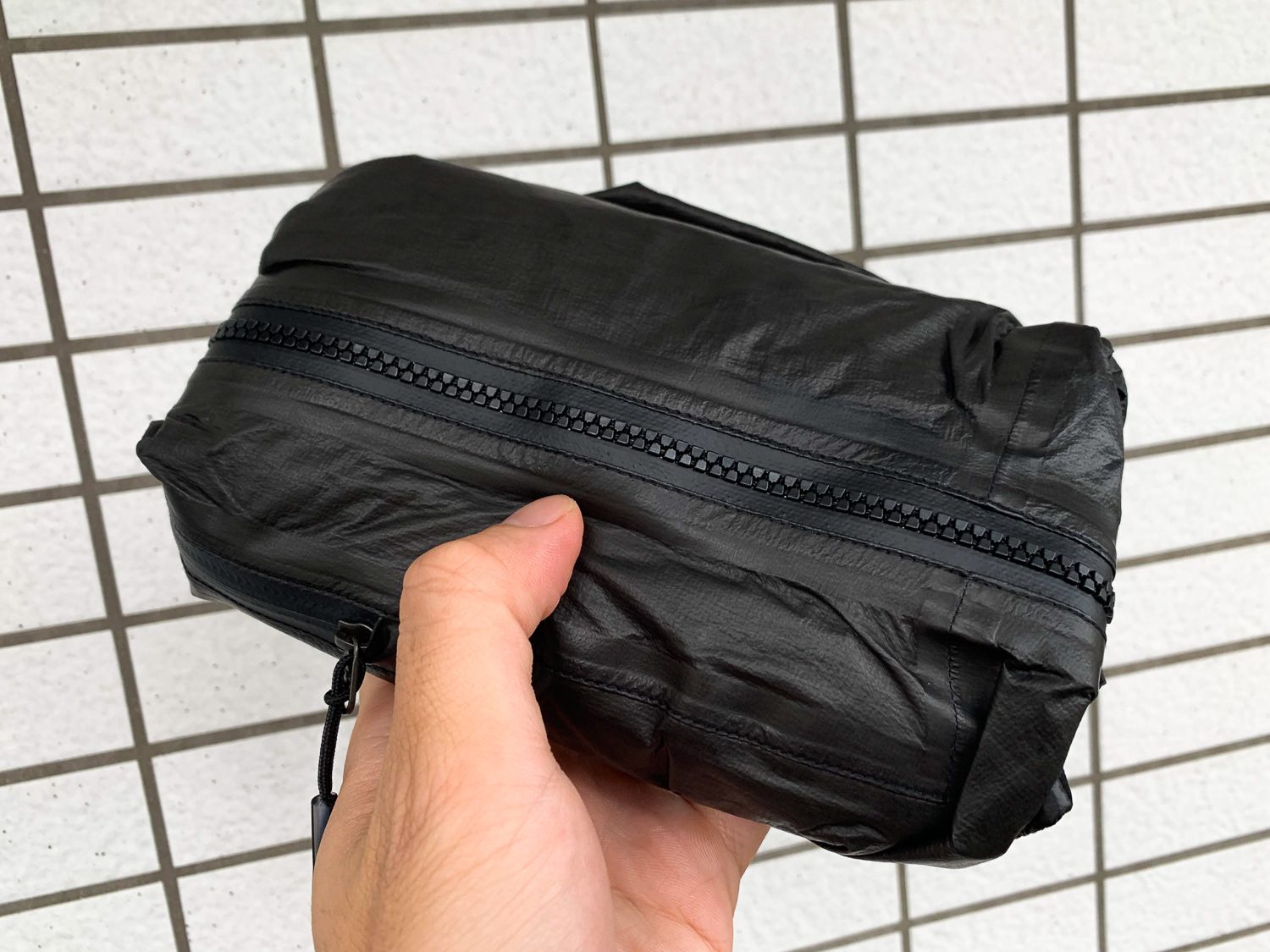 For a GORE-TEX jacket, this is one of the most breathable around. For someone like me who sweats a lot, this is big. It keeps me from overheating, which means more much-needed comfort during my travels.
The front zipper is none other than the market-leading YKK, specifically a 3mm AquaGuard® Vislon. This particular model offers enhanced water resistance with the addition of a polyurethane laminated tape on the zipper.
Usage
I was able to take the jacket out on a few days with light drizzles. As expected from GORE-TEX, you can expect to stay super dry. As described, water just beads off.
But what was amazing to me was the level of breathability that the jacket provides.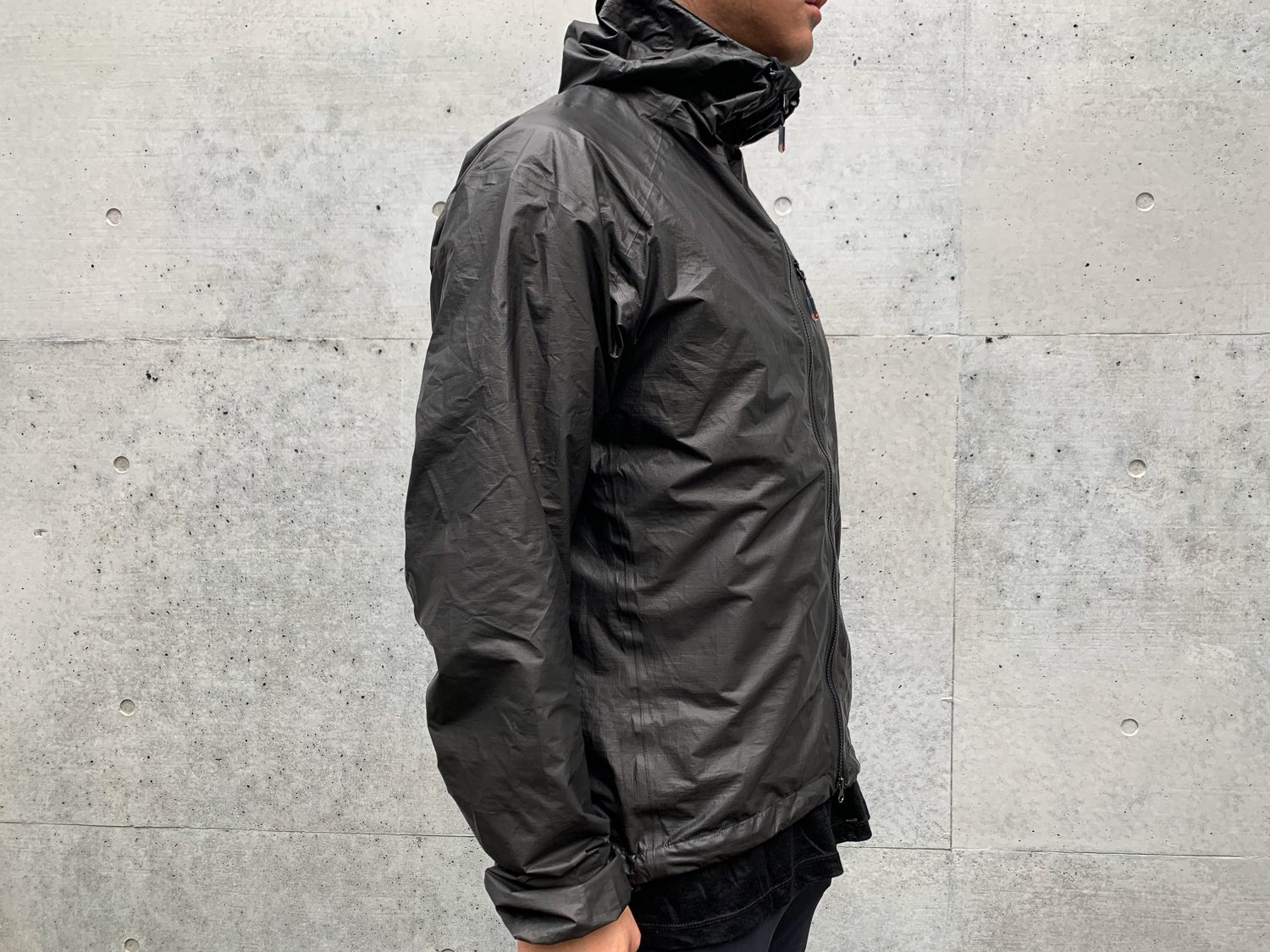 Often, when I wear light rain jackets, it keeps out the rain but what happens is that I start perspiring under the humid weather and the sweat builds up under the jacket and a clammy situation certainly isn't a comfortable one. So, these jackets not only keep moisture out but also keep moisture in.
But with the VEGA Jacket, the airflow is pretty awesome for such a jacket. You can count on your perspiration dissipating during the most strenuous of activities.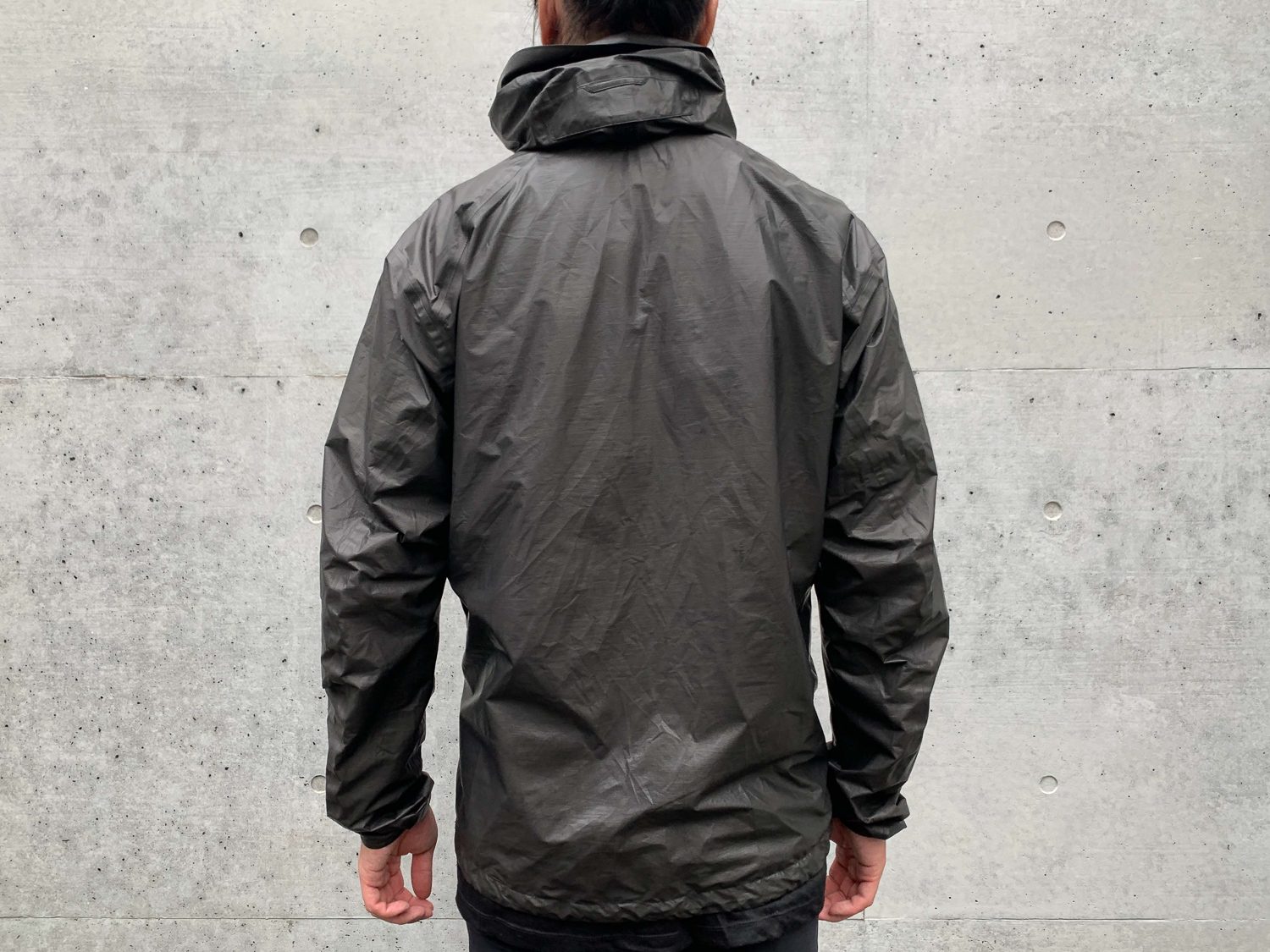 As mentioned, this packable rain jacket is designed as an activewear, but I've found it stylish enough to wear on a night out to the bar.
One thing I wasn't used to was the lack of pockets for your hands. Since they were designed for active pursuits, I guess it isn't really necessary for them to have those pockets. However, I'm used to putting my hands in my jacket's pockets, I felt a little strange without them.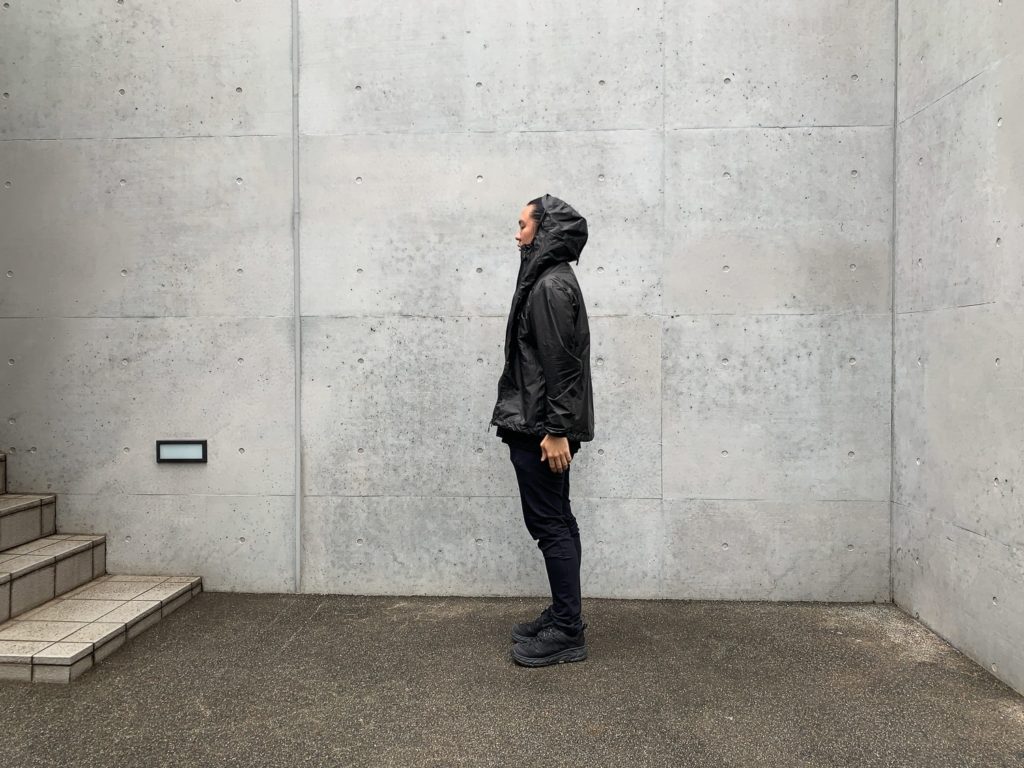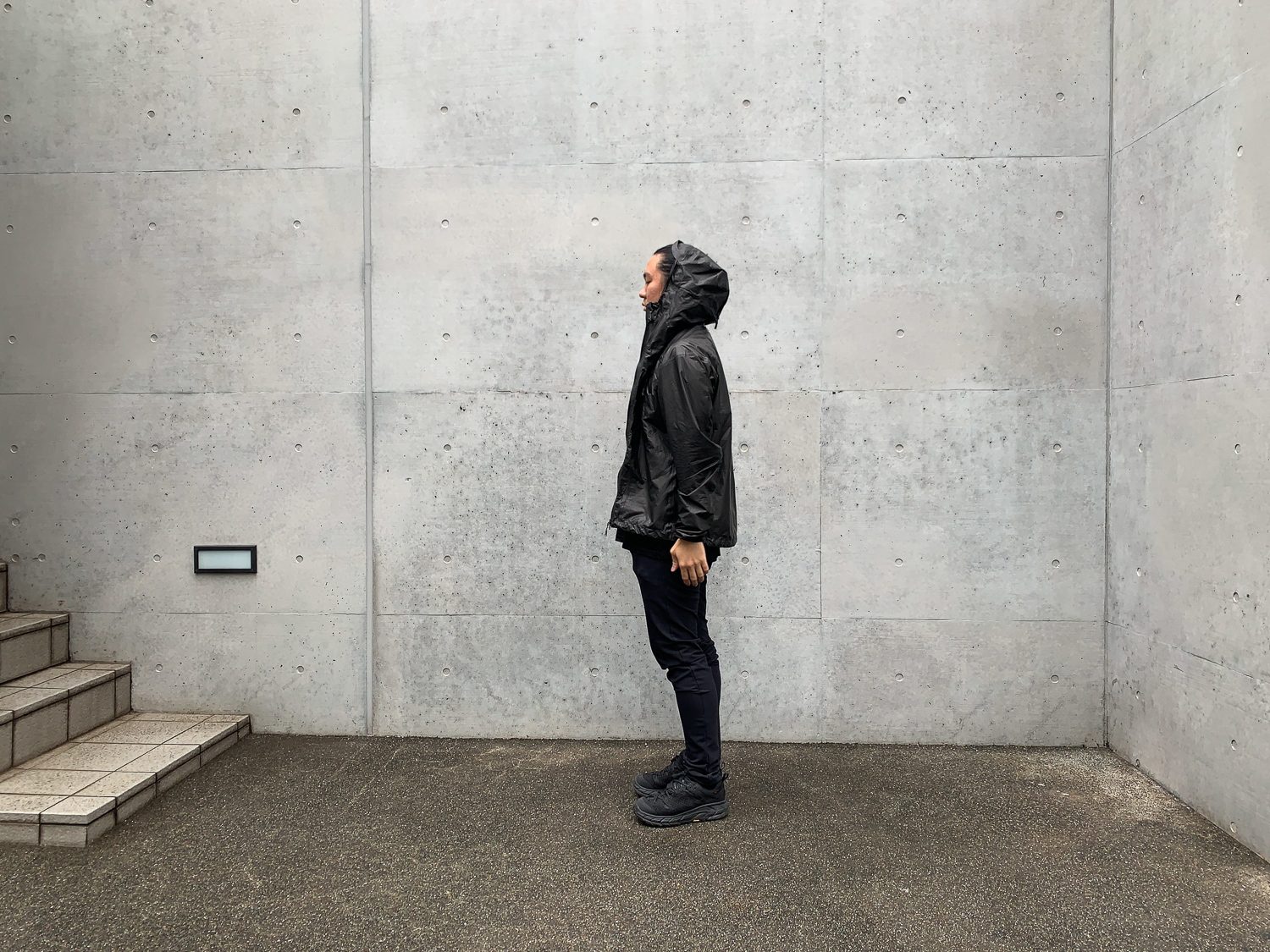 Conclusion
This is a high-quality, no-compromise packable rain jacket. It keeps rain out and lets sweat dissipate. It's perfect for a summertime jacket or jacket for all your active pursuits.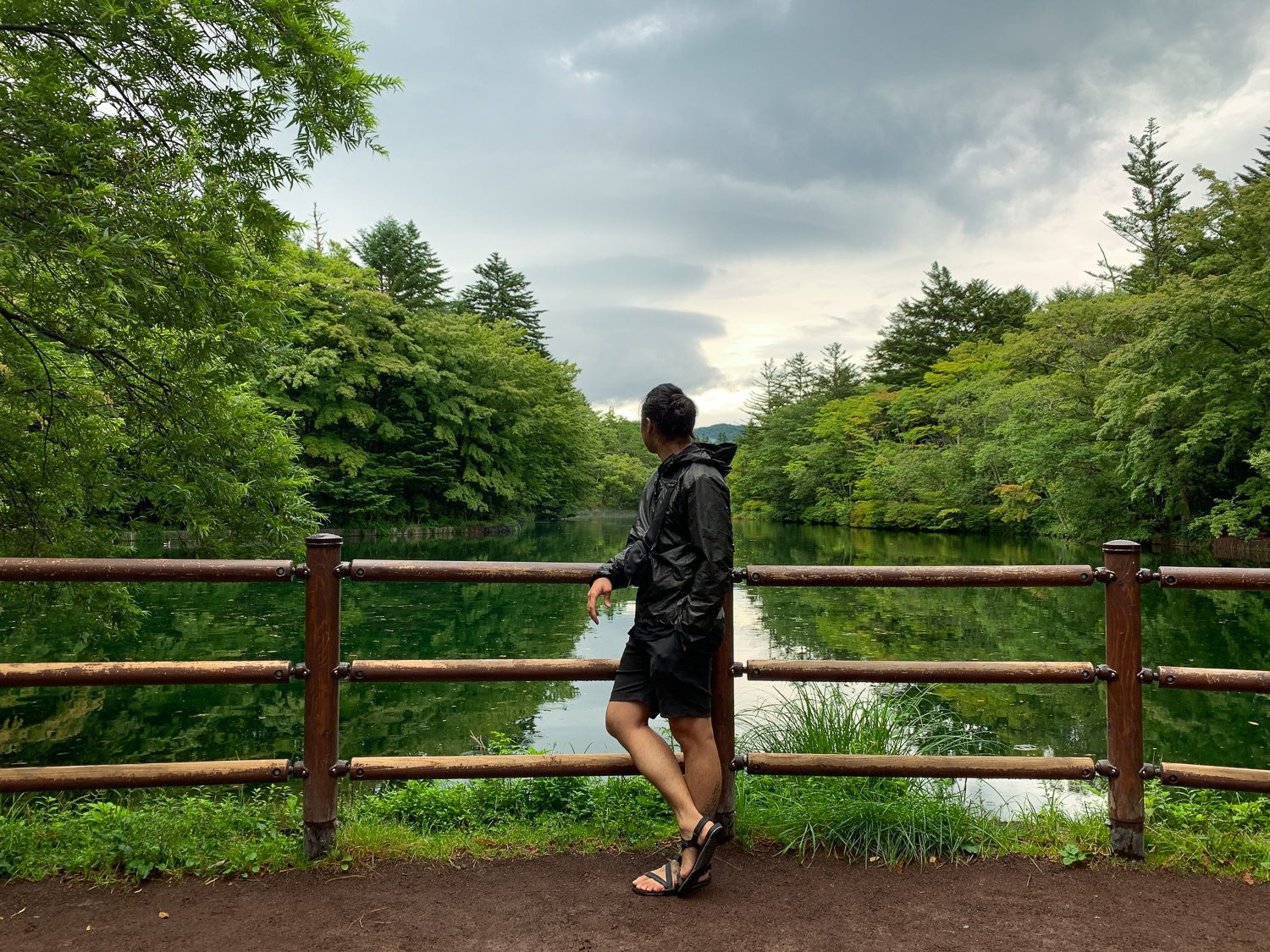 Like this review? See all of my in-depth reviews.
Also, consider supporting me by being a Patreon. Every cent given will go back into improving the content of this website.
Tagged gore-tex gore-tex shakedry jacket rain jacket review tilak ykk