This website is made possible by readers. I may earn a small commission when you buy through the links in this article at no extra cost to you. Learn more.
Details
Price $110 on outlier.nyc
Material 100% Cotton
Fabric Weight 280gsm
Weight 325g (size M)
Made in Portugal
Overview
To many, white t-shirts, as popularized by James Dean in Rebel Without a Cause, are an iconic piece of cultural history and an indispensable wardrobe essential. But for me, it was the black t-shirt played the most significant role in my minimalist fashion journey.
From a time where I was into everything from flashy graphic t-shirts to Supreme box logos, my transition to wearing only black t-shirts marked a new stage in my life—a time when I was truly free.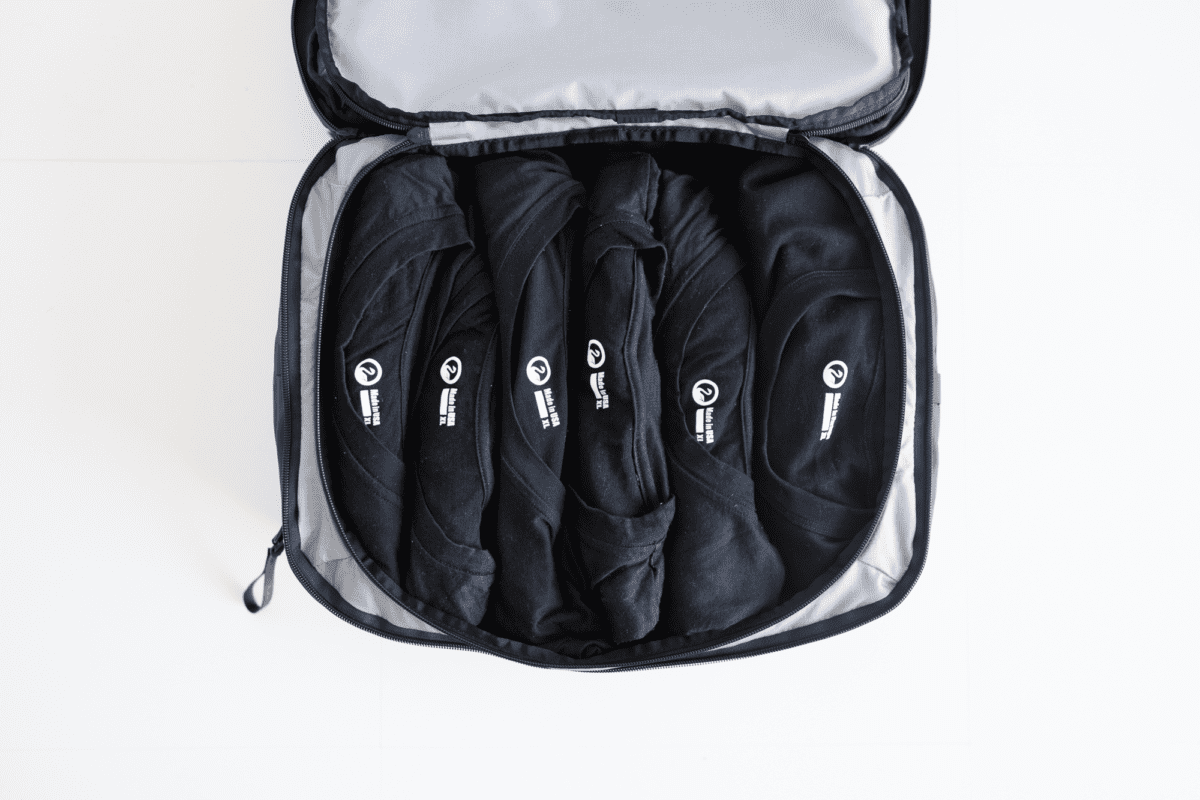 Melodrama aside, I simply cannot understate the importance of such an unassuming piece of clothing in my wardrobe. They are the foundation of my outfits and I'm not exaggerating when I say I wear them literally every waking hour. If there is such a thing as an expert of plain, black, t-shirts, I'm sure I will at least qualify.
I own a wide range of black t-shirts, from $10 UNIQLO Airisms to $100+ Outlier Ultrafine Merinos. At a $100+ price tag, the FU/Cotton GT is not your average t-shirt and falls squarely in the premium end of that range.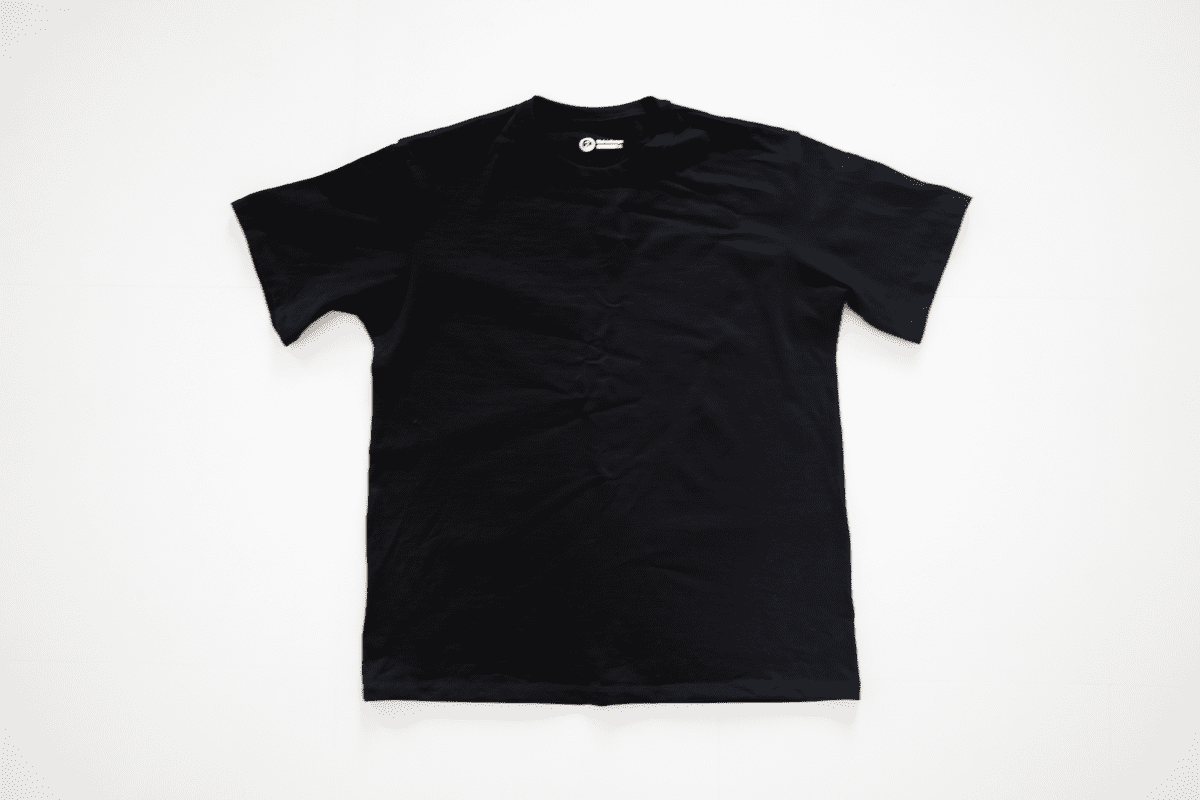 For most of Outlier's t-shirts, the price tag is usually warranted given their use of ultra-fine, low micron merino wool. But, the FU/Cotton GT is just 100% cotton. From a materials perspective, it lacks the allure of the magical properties of low-micron merino wool that commands a high price, so is there something else that makes up for it? I'll find out.
Style
There are a few traits that Outlier brings across in all their offerings—no external branding, attention to details, and a effortlessly stylish cut. The FU/Cotton GT has all of that.
The t-shirt carries the same signature boxy fit that many of the Outlier t-shirts have, which goes especially well with wider pants like my Outlier Bombpaints.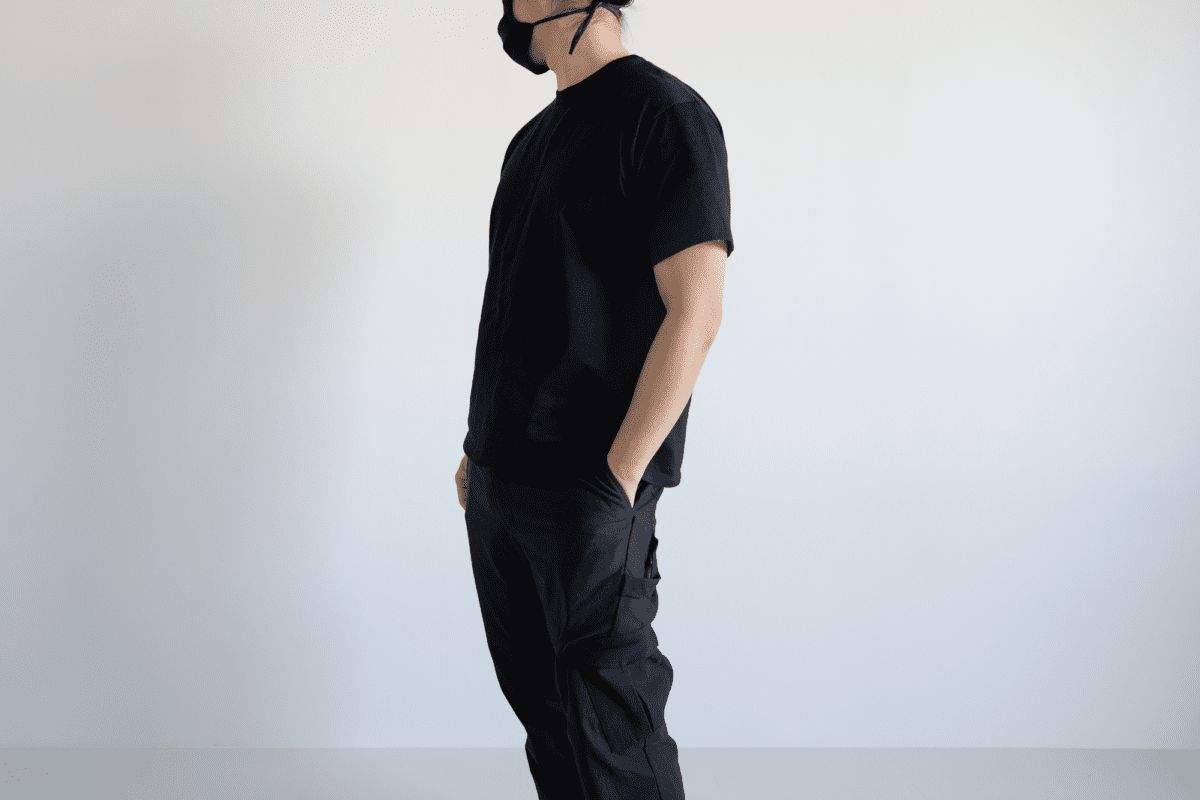 While I am usually a size large for most American clothing brand, I wear an extra large for Outlier's t-shirts. For reference, I wear a large for Outlier's jackets. Outlier has always been very consistent with their sizing and I went ahead and got the extra large size as always.
Probably because of the heavy fabric weight and use of cotton, there is significantly less drape which makes it sit more "still" on your body. As such, it feels smaller compared to other Outlier t-shirts like the Outlier Ramielust T-Shirt or Outlier Ultrafine Merino T-Shirt.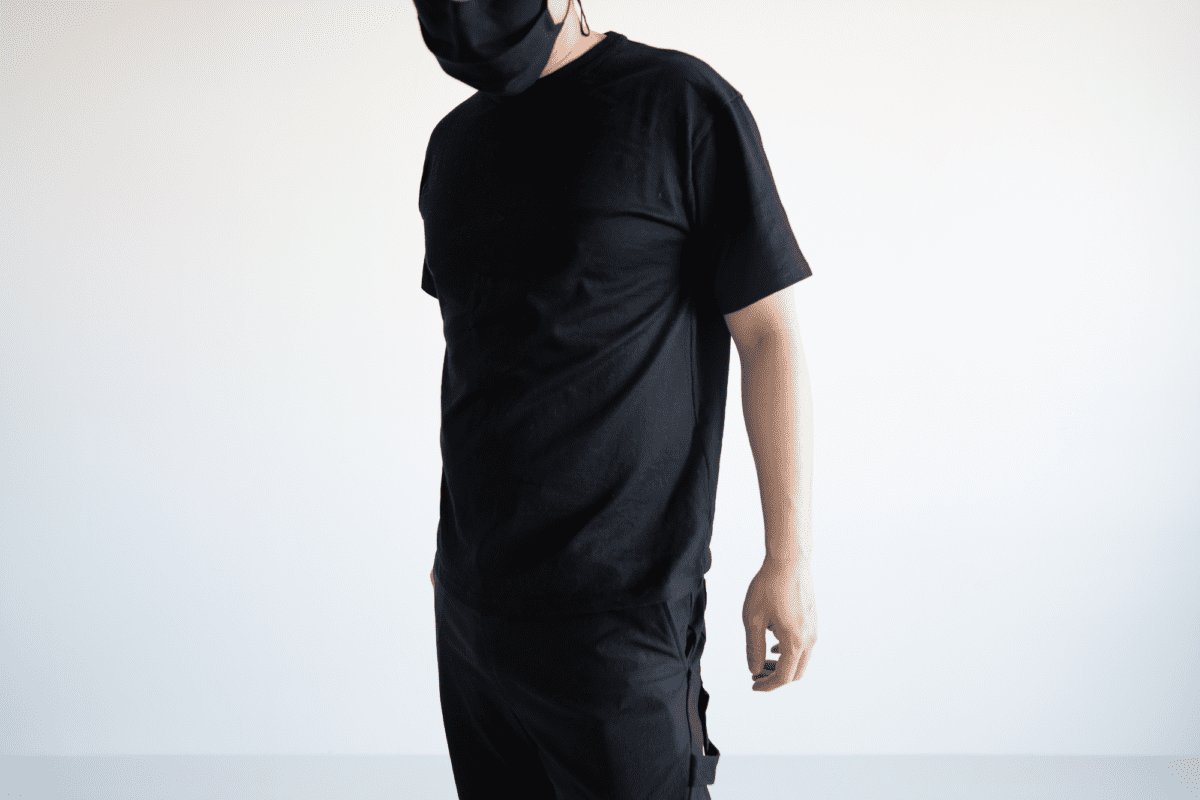 While it fits me just right across the shoulders, the biggest gripe I have is how short the t-shirt is. If you like to wear your pants a little lower on the hips like me, you will risk your underpants showing when you lift up your arms or bend over.
But no one likes ads, so I got rid of them. If my articles helped you, I ask for your support so I can continue to provide unbiased reviews and recommendations. Every cent donated through Patreon will go into improving the quality of this site.
Whipping out my measuring tape, I was able to confirm that it is 1.5 inch shorter than the Outlier Ultrafine Merino T-Shirt at the same size. Knowing Outlier, I could tell that this was a deliberate stylistic choice, but just not one that I expected. Given that extra large is the largest available size, there isn't an option to size up anyway.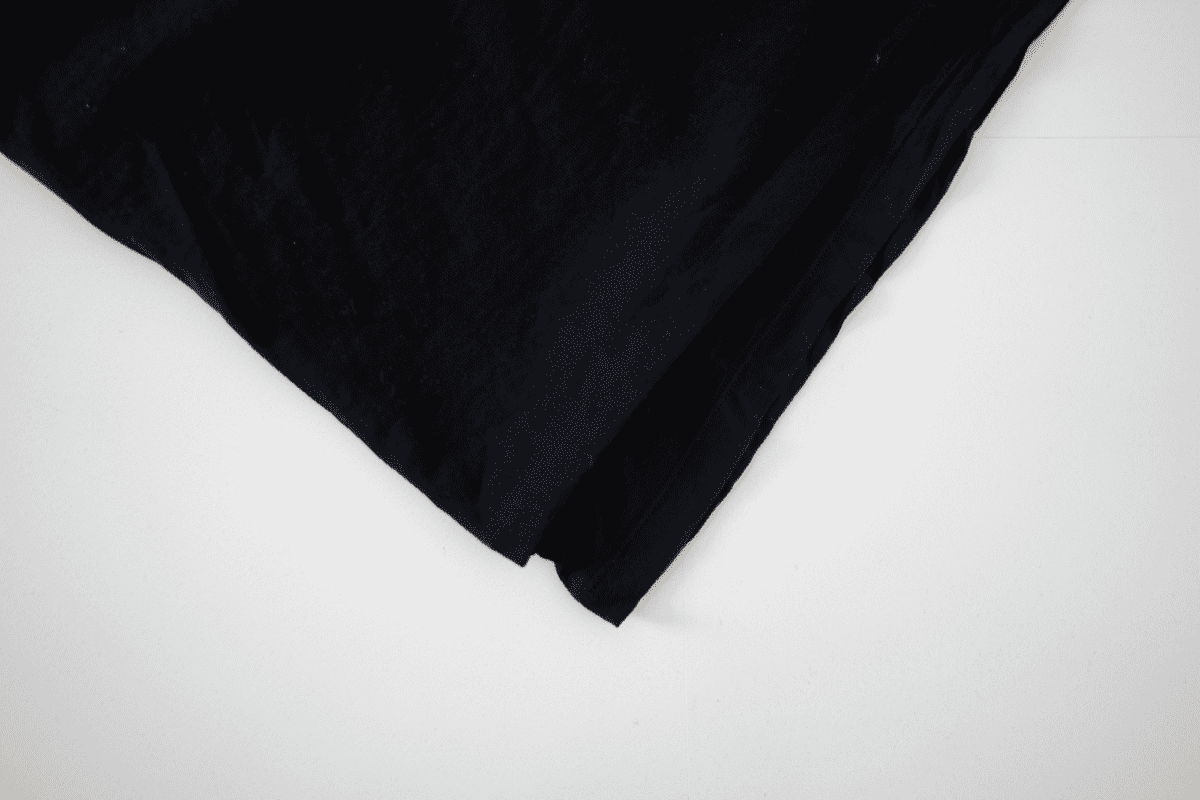 Material
The FU/Cotton GT uses a 280gsm cotton jersey by Jersey manufacturer Tintex. The cotton yarns used have been mercerized, which is a finishing that improves dye uptake, and tear strength, reduces fabric shrinkage, and imparts a silk-like luster.
Part of what gives this material its thickness is knitting it at low gauge. Gauge simply refers to the number of stitches a garment has per inch. Simply put, the fatter the needle or yarn, the broader the stitch, which means a lower gauge. The lower the gauge, the heavier and more luxurious the resulting fabrics, making it perfect for harsher climates.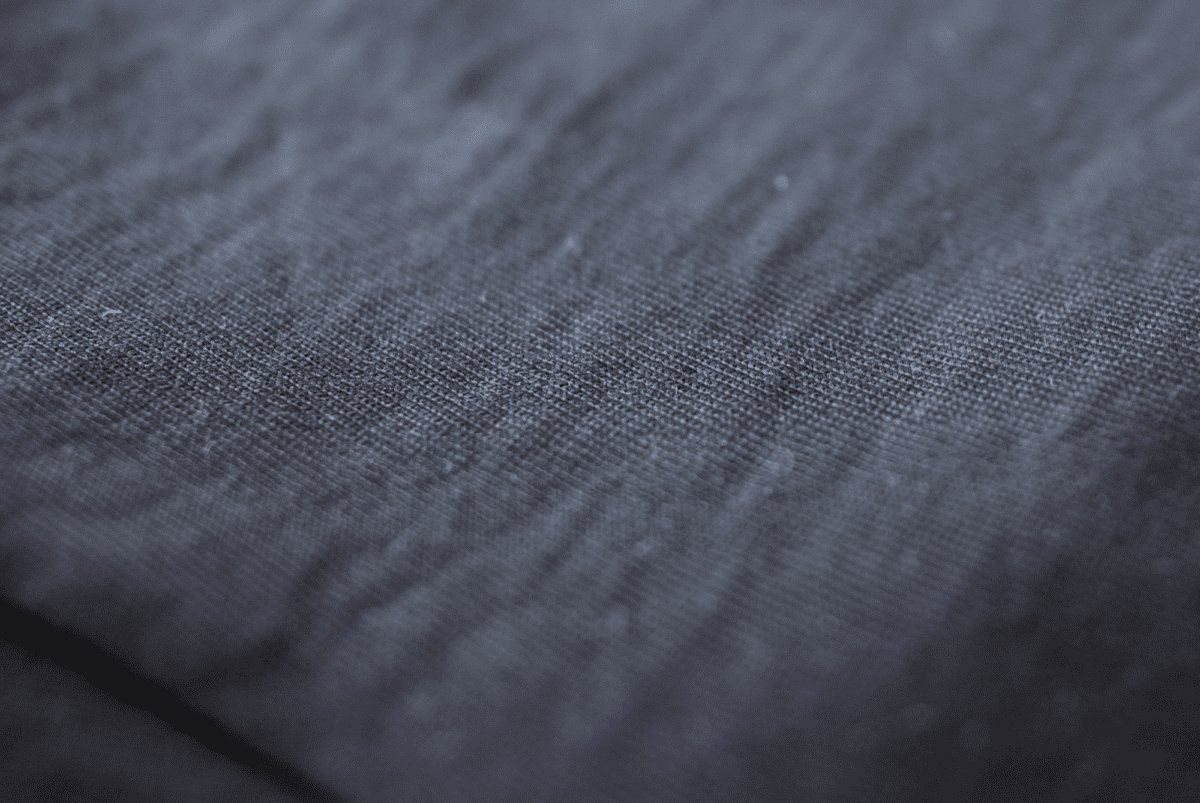 The GT in the name stands for Gusseted Tee, which refers to the gusseted sleeves or sometimes referred to as the underarm gusset. Gussets diamond-shaped piece of fabric sewn onto an intersection to improve the range of movement and prevent all the stress of fabric pulling to be accumulated at the intersection.
Instead of a separate diamond-shaped piece like most gussets are done, Outlier has the diamond shape formed by the main fabric of the t-shirt, which I thought was a nice little detail.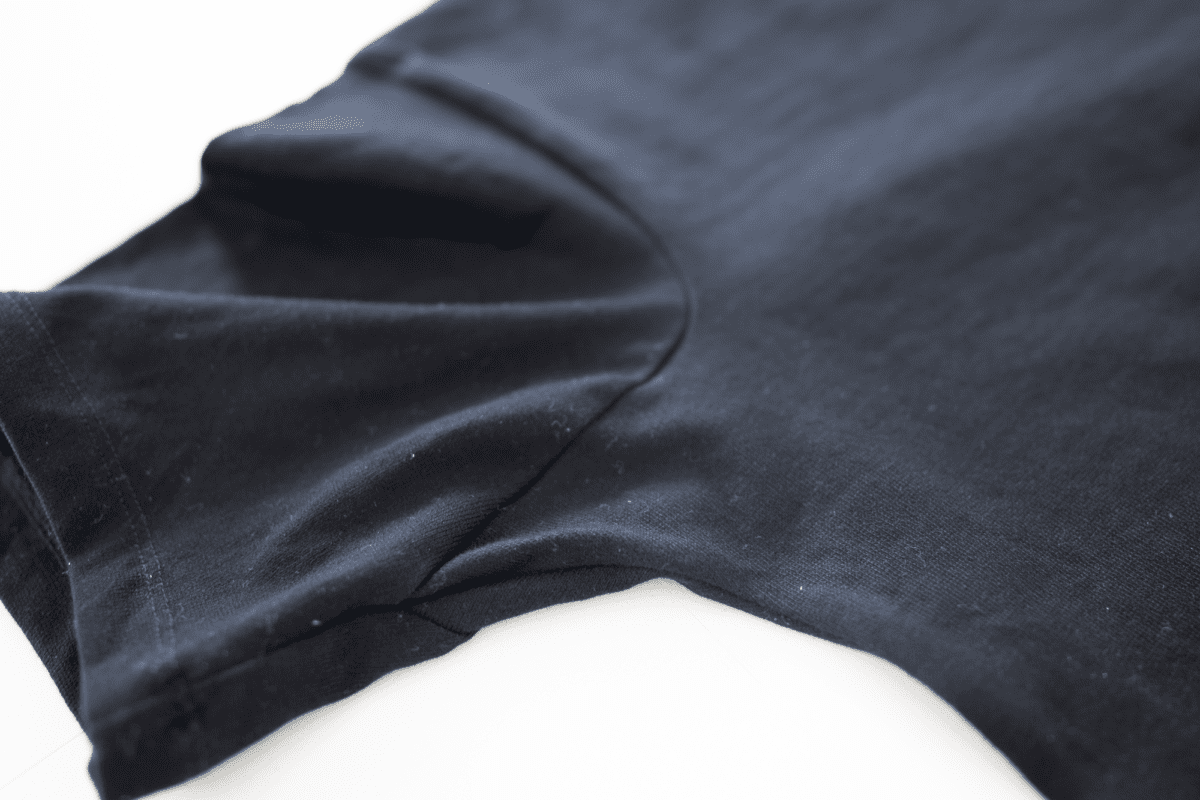 Usage
Over the past few weeks, I've worn the t-shirt for a variety of use cases, including working out.
Compared to merino t-shirts, cotton has a relatively casual look and feel. While most of Outlier plain black t-shirts look premium, this one looks like a regular cotton t-shirt, albeit noticeably heavier.
At 280gsm, it comes just under the 300gsm Strongshank, proving its contendership for your harsh weather coordinate. Putting this on made me feel like I should grow a beard and start chopping wood for fire. The bear I killed with my bare hands needs cooking. In other words, it's suitable for those who are into good ol' Americana workwear.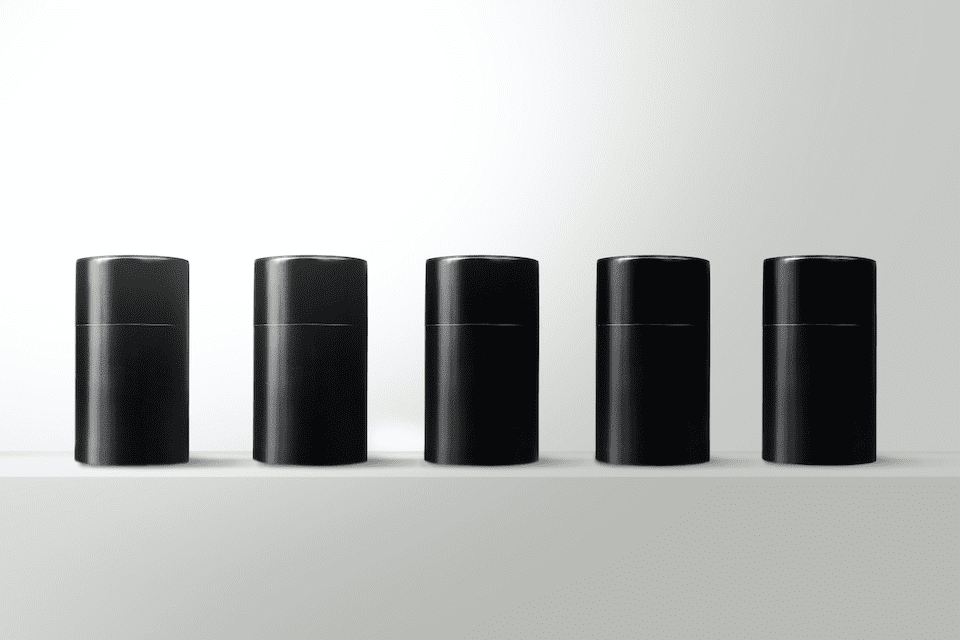 I found a 100 year old company that would create these heirloom quality canisters for me. They are handmade and will keep your tea leaves, coffee beans or anything that you need dry for years to come.
or read review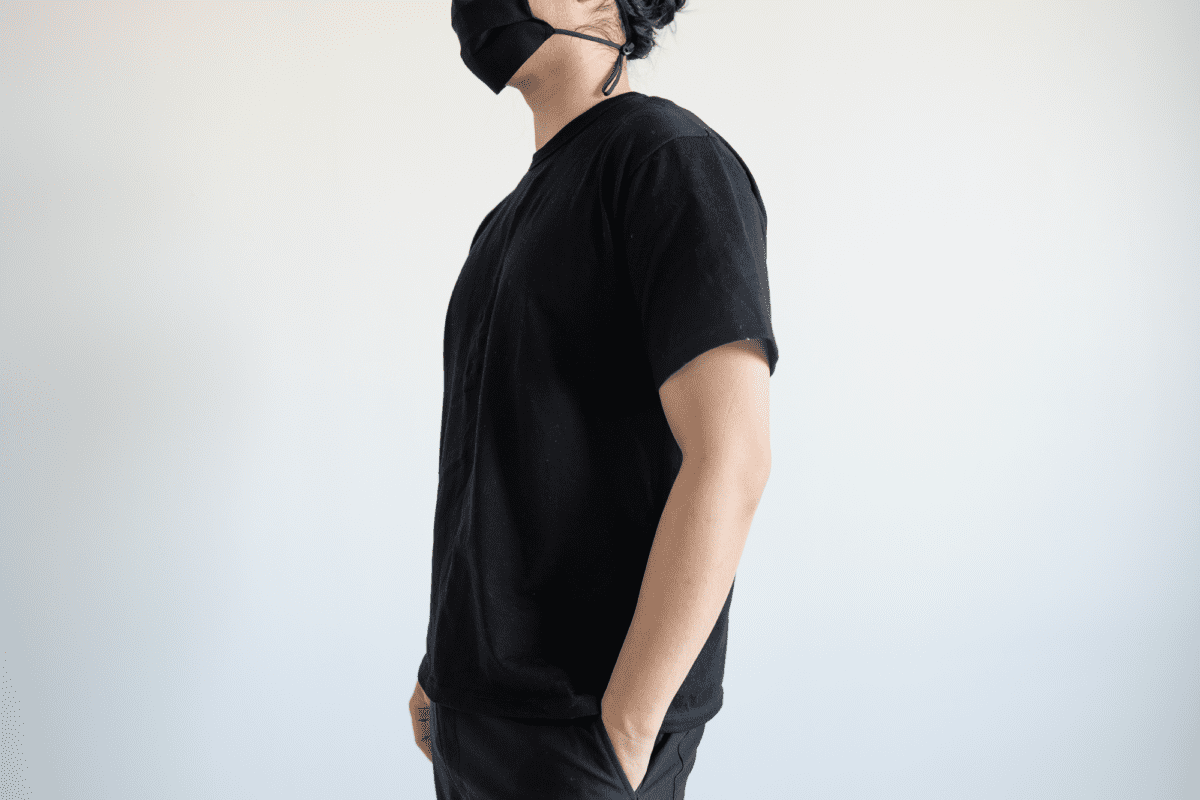 The weight of the t-shirt makes it a great choice as a base layer for harsher weather. It feels as if Outlier is trying have t-shirts that cover all the seasons. While not stated anywhere, I suspect that the "FU" in the name literally means "Fuck You", which explains the heavy styling and edgier cut.
Since it's a seriousweight cotton and not some ultrafine merino, the texture can be much more noticeably felt coming from pieces like the Outlier Ultrafine Merino T-Shirt or even the highly textured Ramielust T-Shirt. As such, it wouldn't be my first choice for lounging at home, nor will I wear it to sleep if I can help it.
While not a deal-breaker, the shorter length is the biggest factor in preventing to wear it more often. The lack of drape also contributes to the t-shirt flaring outwards whenever you lift up your arms.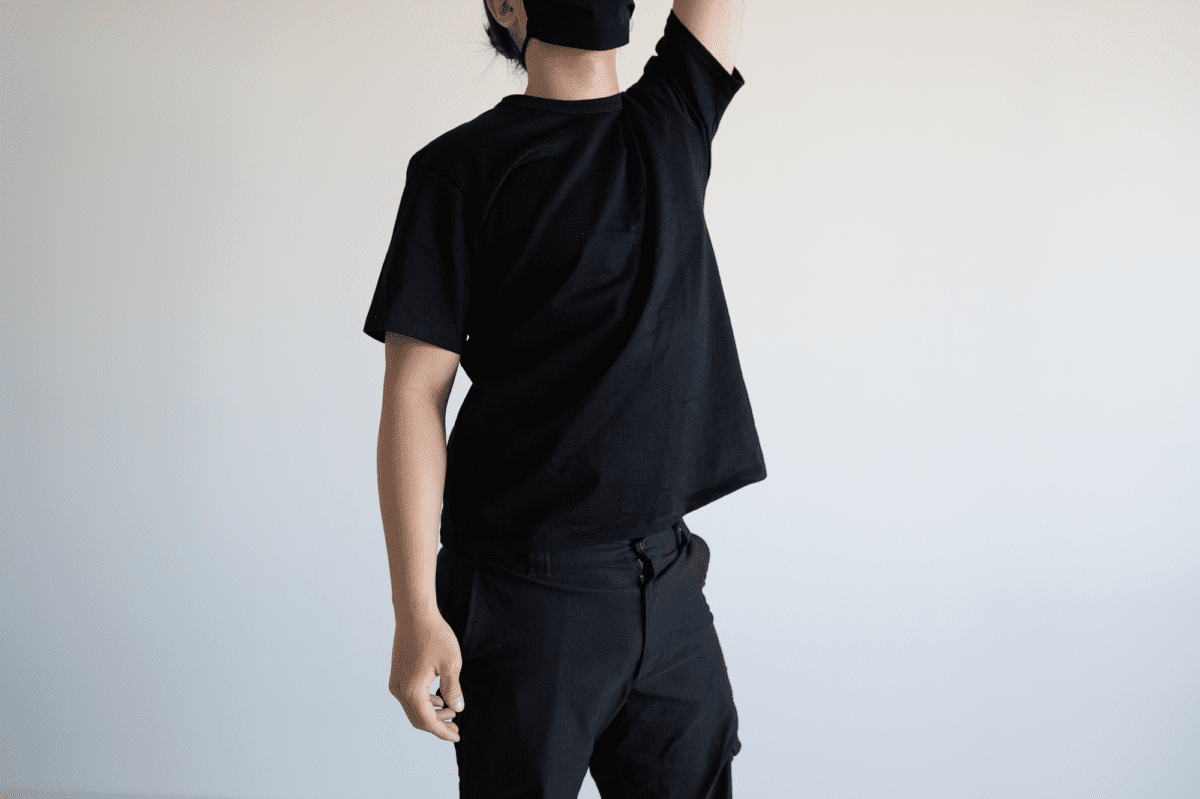 Conclusion
Heavyweight, 100% cotton t-shirt made to withstand harsh weathers. While lacking the beautiful drapes and soft comfort that some of the other Outlier t-shirts have, its a top that's a match in heaven with heavier pants like the Duckworks or Bombpaints.
Going back to my question to if a 100% cotton t-shirt can be worth $100+, the answer is it depends, but probably not.
If you are just someone who've just discovered Outlier, this should not be your first piece from Outlier. You should look at the Outlier Ultrafine Merino T-Shirt or Outlier Ramielust T-Shirt. It's for the same reason I won't recommend the Bombpaints as your first Outlier pants even though it's one of my favorite.
Let's be honest, we've all gotten something overpriced or we didn't need just because it's from Outlier. This is for those who've got everything else and want to complete the collection. This is a solid piece for the fans.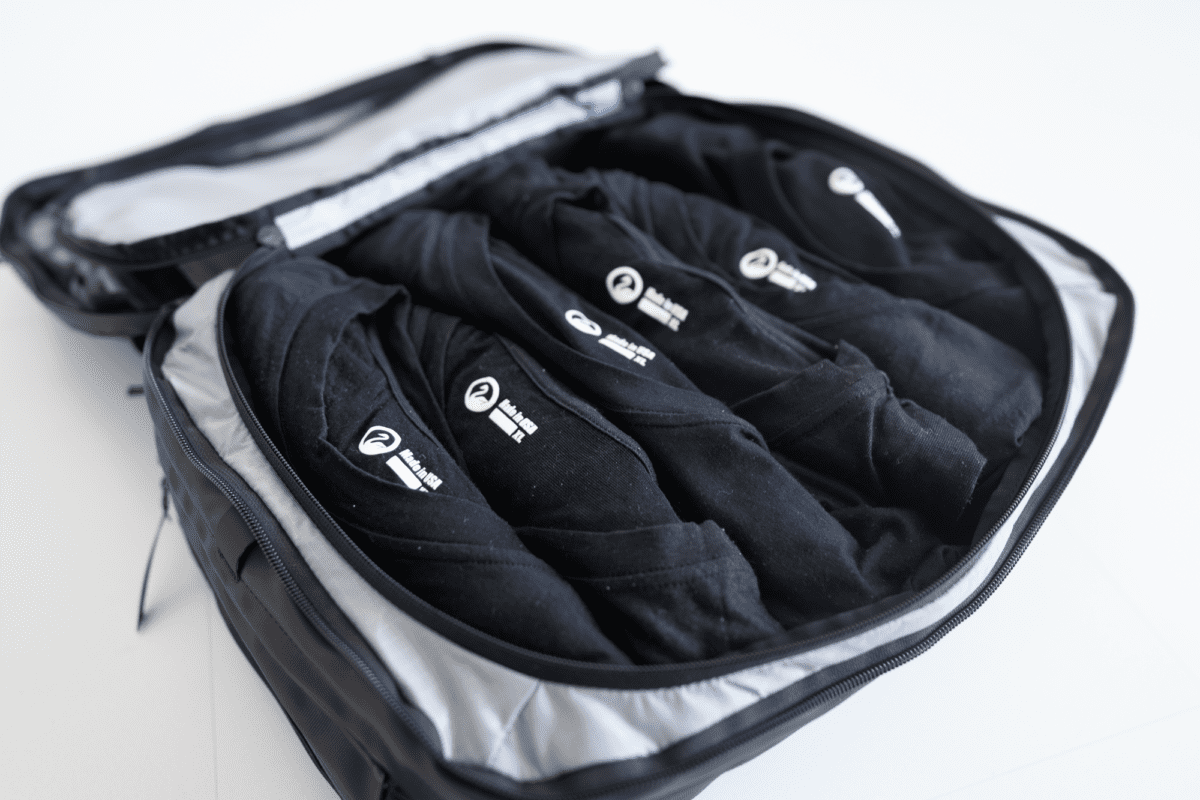 Additional Images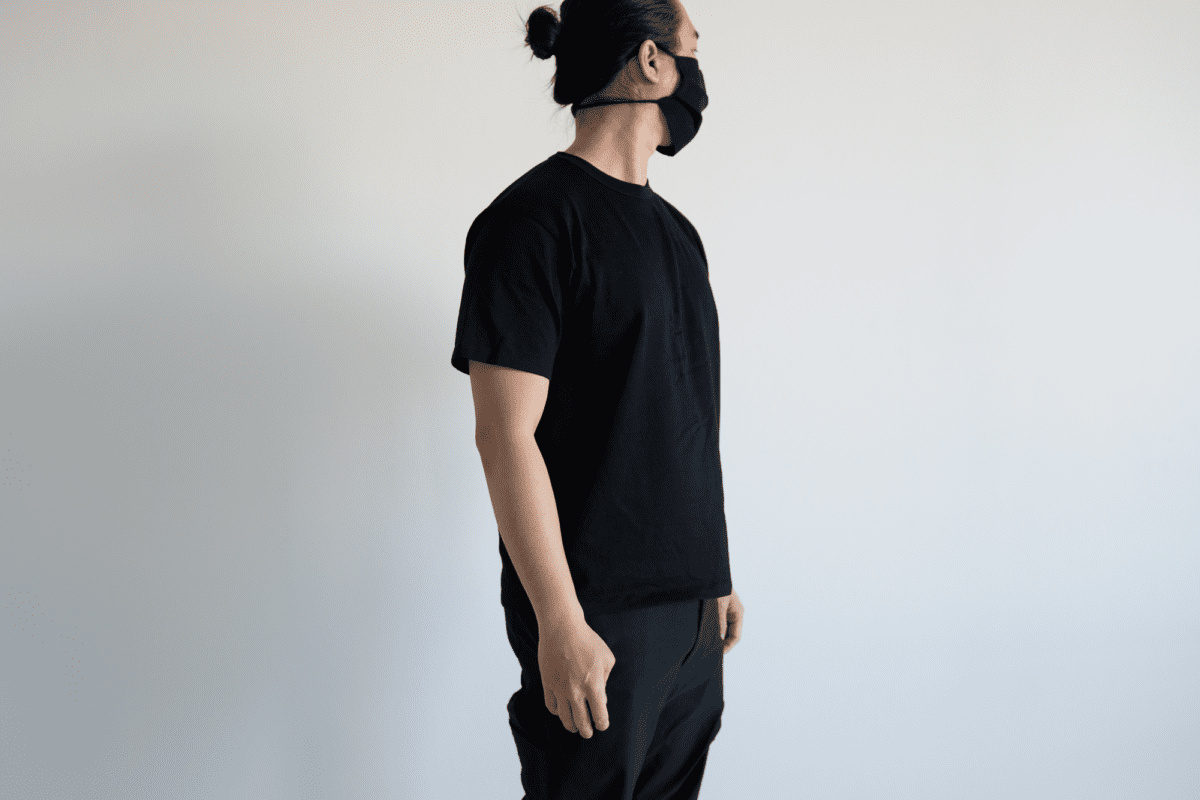 Like this review? See all of my in-depth reviews.
Also, consider supporting me by being a Patreon. Every cent given will go back into improving the content of this website.