This website is made possible by readers. I may earn a small commission when you buy through the links in this article at no extra cost to you. Learn more.
Details
Price 45,00 € (120,00 € if you buy 3) on seagale.com
(Sign up for an account first and use hello@alexkwa.com as the "sponsor email" to get us both 10 € off)
Sizing 6ft and 187lbs, I wear an XXL
Weight 140g (Size M), 166g (Size L)
Material 55% Tencel – 37% Extrafine Merino Wool – 8% Elastane
Made in Lithuania, European Union.
Overview
SEAGALE, pronounced Sea-gal, is sometimes referred to as the Outlier of France, but unlike the moody, muted style of the Outlier's lookbook, Seagale's style is bright and upbeat looking. Seagale is actually French for cicada, which is the symbol used in their logo.
I had a chance to review their Action Merino T-Shirt recently, and you know how much I love testing out plain, black t-shirts. After all, a few years ago, I started wearing only black. While I don't know much about this French techwear brand before this review, I know a lot about Outlier, so I'll be making some comparisons between the two.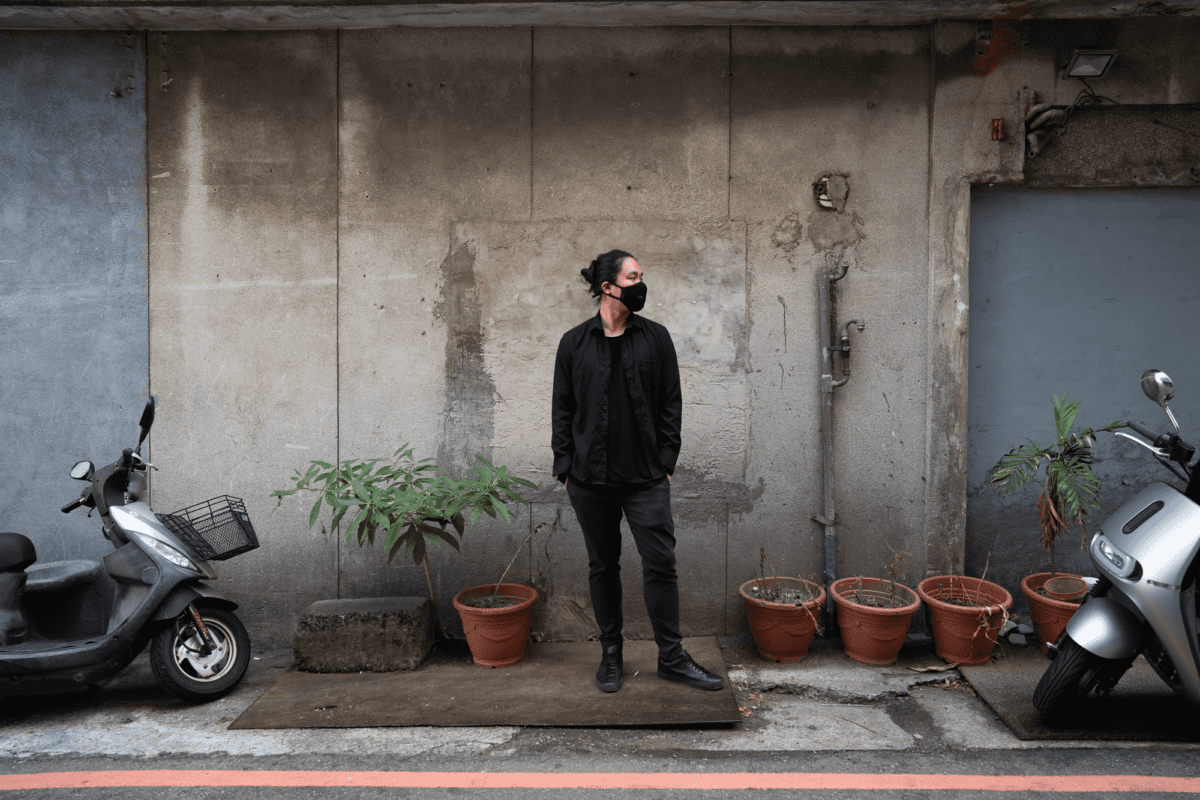 As always, I would search for negative comments online and see if they hold any water by thorough testing and a dose of obsessive nit-picking.
Here are some comments I found on their t-shirts:
As always, brands that I review usually have way more good things said about them than bad. It's the same with Seagale, and those were literally the only complaints I could find online about them.
Most of them were about the fit, which I intend to take a closer look in the next section.
Style
When it comes to the styling of t-shirts, it really comes down to fit and cutting and also the minute details that add to a clean looking silhouette.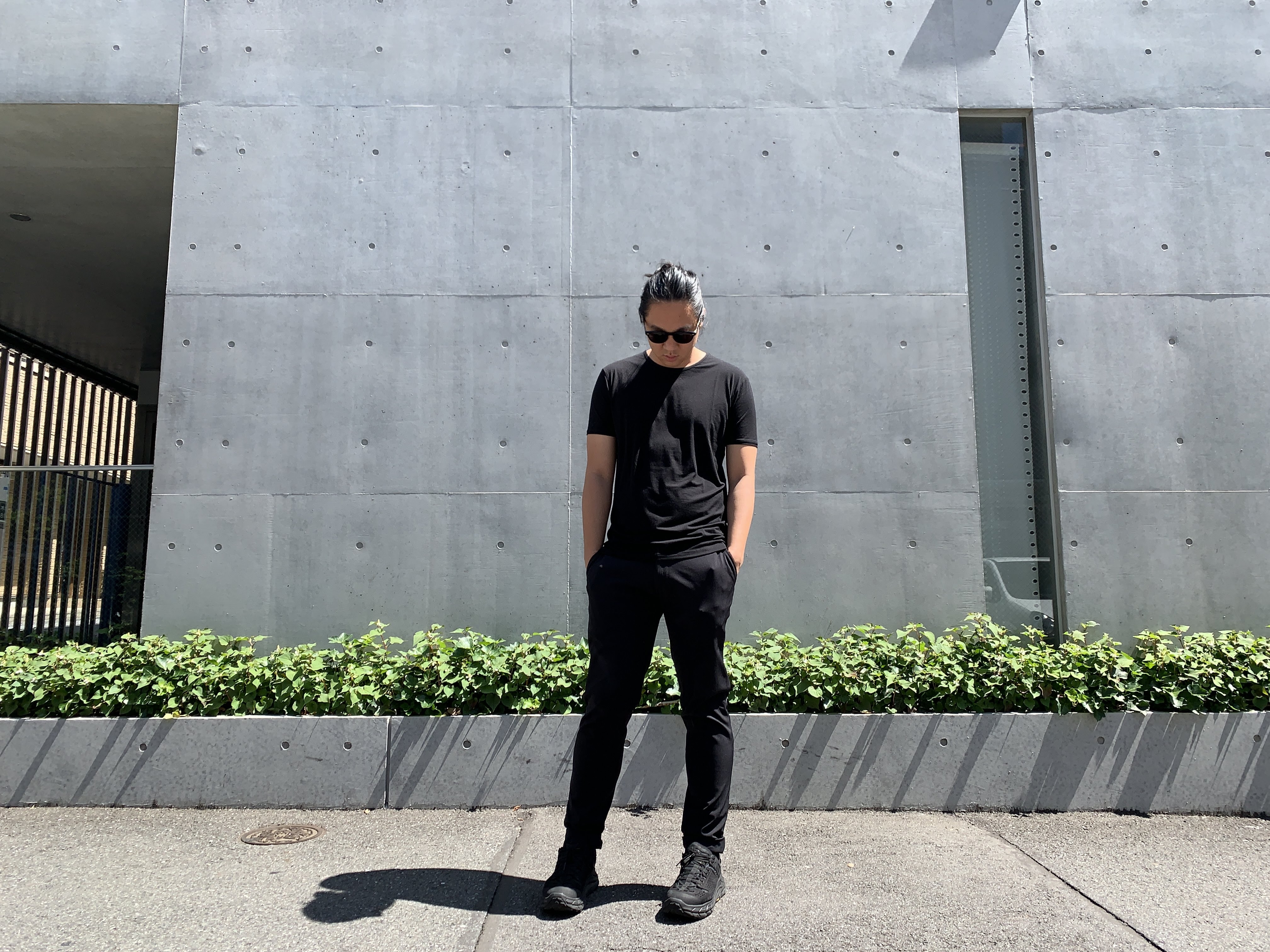 Fit
While it's stated as "true to size" on the product page, most of the comments were about how they are really fitted. Even looking at the models on the product page, the t-shirts do look very fitted. I, for one, like my t-shirts with a relaxed fit. I don't need my beer belly highlighted to the world.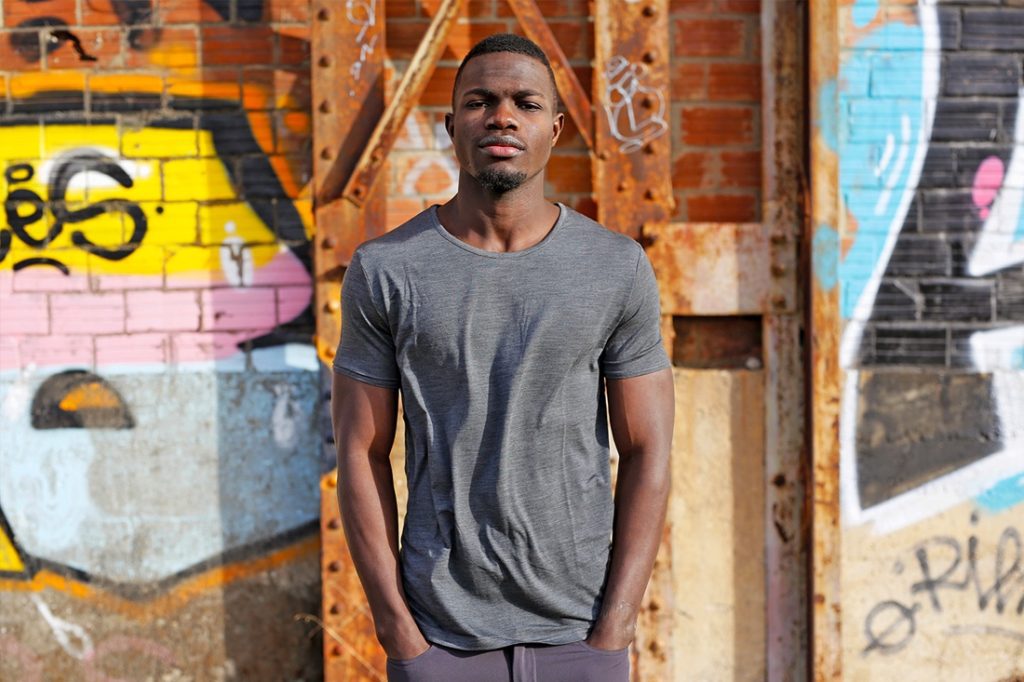 The model on the page, Ibrahima, is 1m90 (6ft3) tall, weighs 78kg (172lbs) and wears a size L, but it looked really fitted, and especially tight in the biceps. I'm 182cm (6ft) and about 85kg (187lbs) and decided to go for an XL. This is the same size as my Outlier t-shirts.
As expected, although I got the same size as my Outlier tops, it feels a lot more fitted. While the t-shirt, on the whole, was only slightly more fitted than Outlier's, the sleeves are the part that really defines the fit. I'm not very buffed to begin with but I could feel the sleeves wrapped around my arms.
But no one likes ads, so I got rid of them. If my articles helped you, I ask for your support so I can continue to provide unbiased reviews and recommendations. Every cent donated through Patreon will go into improving the quality of this site.
Where there is nothing technically wrong with that since a fitted tee can look better for some, especially for purveyors of the active lifestyle. What I didn't quite like was the way the sleeve wraps around my biceps enough to ride up a little, although I think this tightness is a deliberate design detail.
One thing that the fit does, makes you look more fit than you really are, since it accentuates your chest by making the fabric less drapey in that area.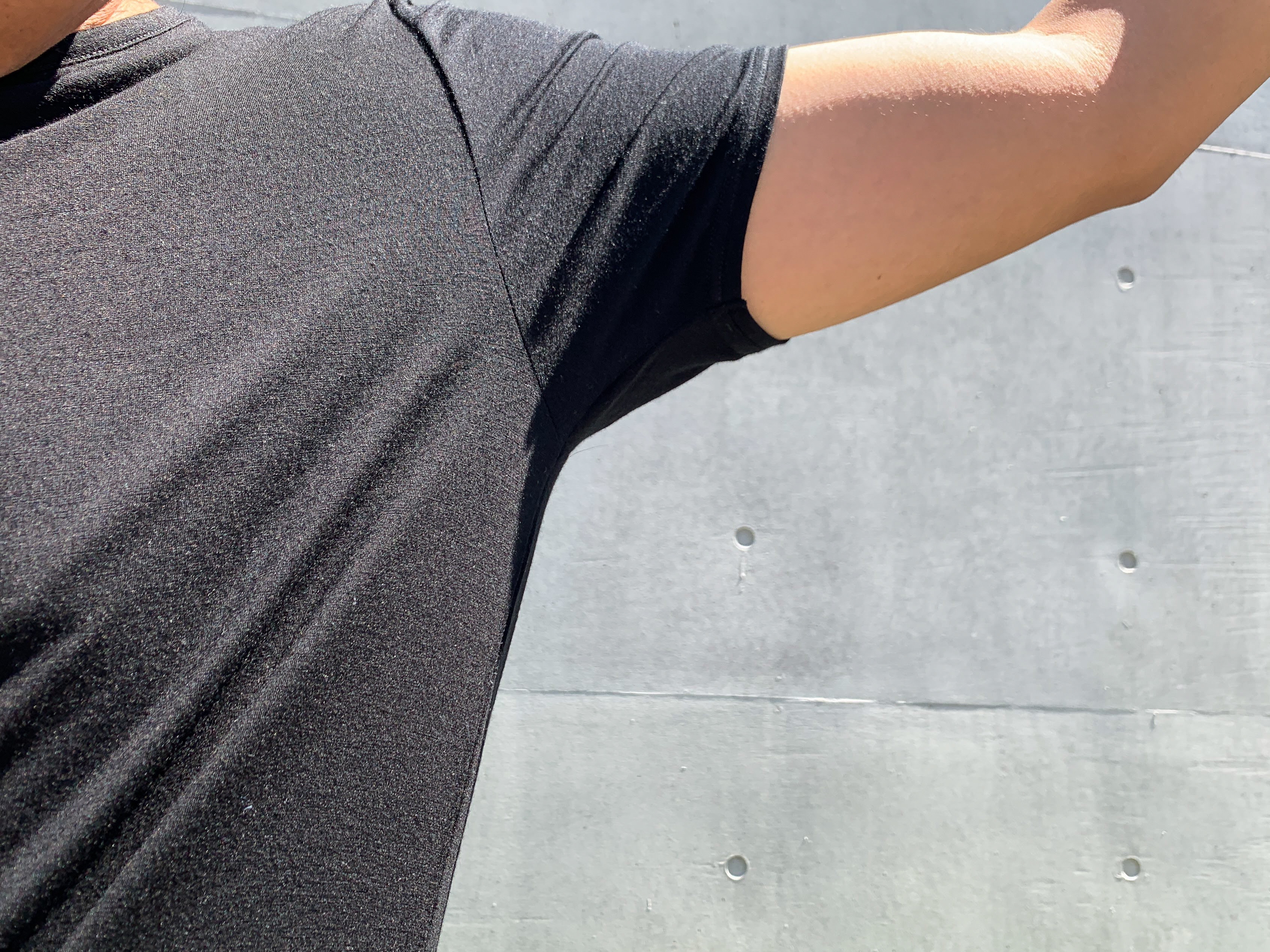 The neckline is wider than most t-shirts, but I would still consider it a crew neck neckline. The t-shirt collar band is very thin, making it even more sporty and a little like an undershirt.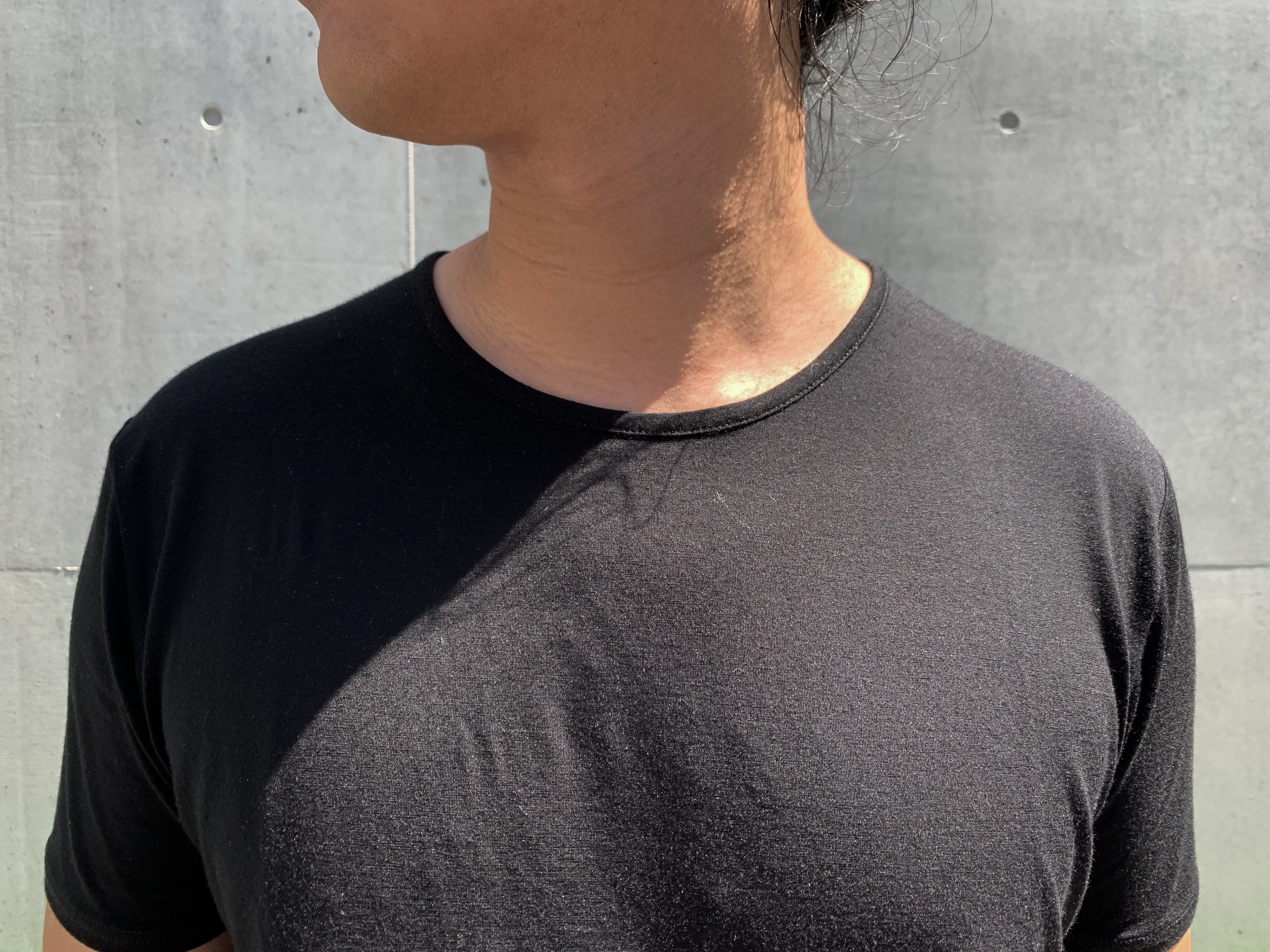 At XL, a little bit of my belly would show if I lift my arms all the way up. I would love if I had the chance to try an XXL as XL it feels a wee bit too fitted for my taste.
Update 12/3/2019
I've had a chance to try this t-shirt in an XXL (in long sleeve) and as expected it is the perfect size for me. It is similar to an XL in Outlier. It's pretty surprising that the maximum size they offer is the right size for me. Guys bigger than I am might be out of luck.
Branding
As with all my black t-shirts, I am expecting no visible external branding. The Action Merino t-shirt is black all the way through, even the threading, Along with the smooth-looking material, it looks very, very clean.
Technically speaking, there is visible branding on this t-shirt; a tonal embroidery of their cicada logo on the bottom right. It's hardly noticeable, even if you look close and something I can definitely accept.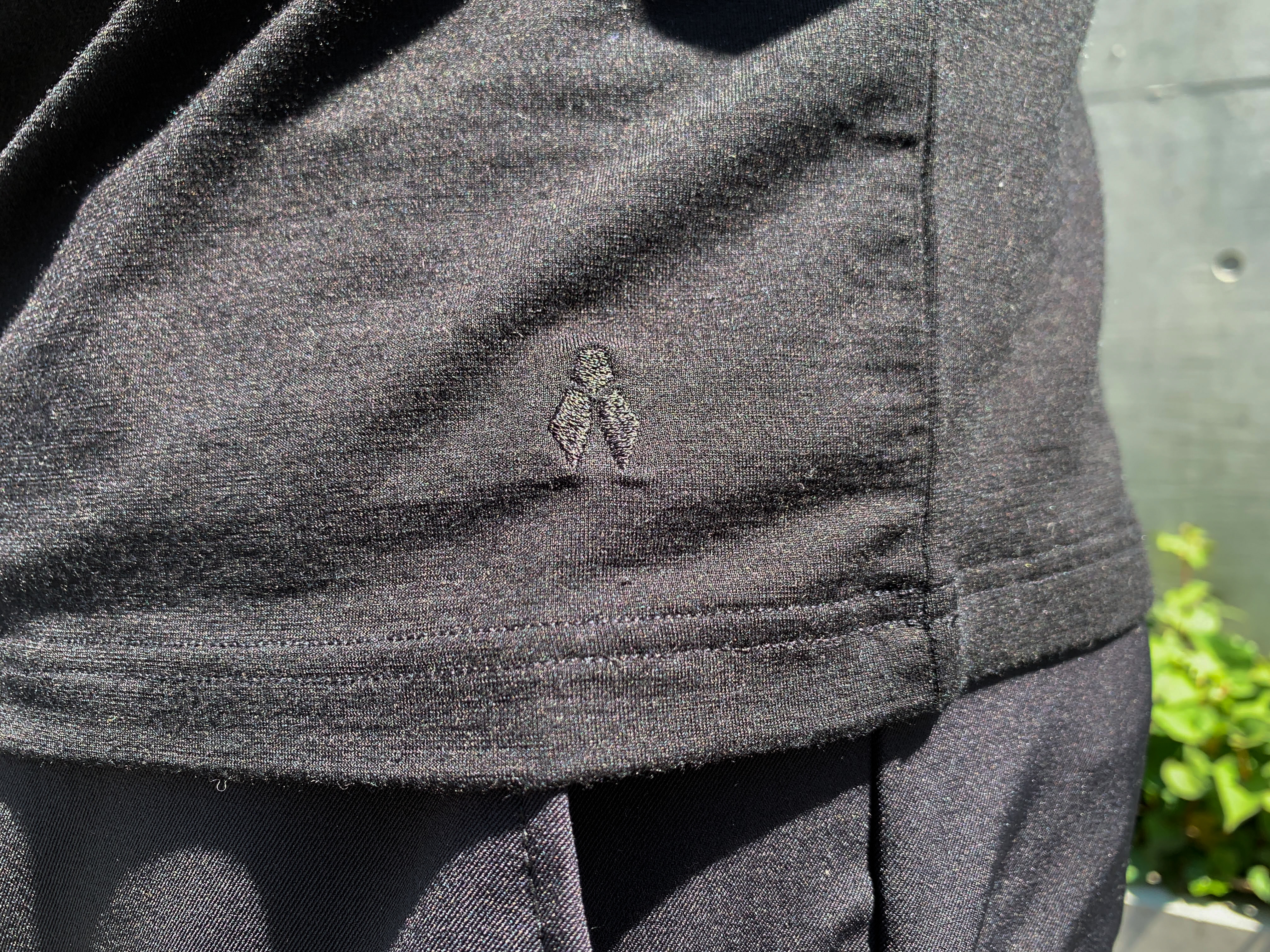 Do the comments hold water?
Based on my experience so far, the comments about the tight fit around the biceps and it being slightly shorter is true.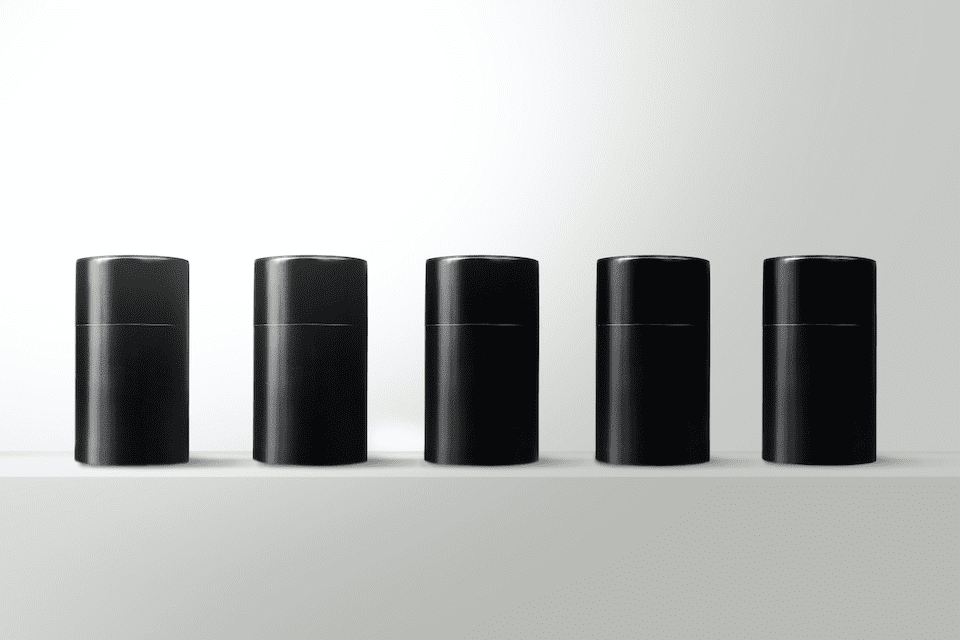 I found a 100 year old company that would create these heirloom quality canisters for me. They are handmade and will keep your tea leaves, coffee beans or anything that you need dry for years to come.
or read review
I would advise you to size one or even two sizes up. Even then, expect it to be fitted, since that's the way it's designed.
The comments about the greenish tint, being big in the torso and longer sleeves, however, I don't find to be true. Maybe it's because the color I am testing with is black, there isn't any sort of tint.
I found the size of the torso to be just nice, and the sleeves, if anything, I find to be shorter than most, mainly because of the way it hugs your biceps and rides up a little.
I do think that very tall guys, 6ft2 and above, might find even the largest size too short or fitted.
Material
I know the marketing power of "Merino", so I won't put too much blame on Seagale, but this is technically not merino (as in 100% merino), but a merino blend.
In fact, merino makes up less than half of the fabric. I suspect it is also a contributing factor to why the t-shirt costs a lot less than Outlier's.
I'll admit it's my first time seeing this blend of fabric, 55% Tencel, 37% Extrafine Merino Wool, 8% Elastane. I am familiar with merino and elastane, but it's the first time I've heard of Tencel.
TENCEL®, it seems, has a natural moisture content of 13%. The higher this number is the more refreshing a fabric is on your skin, which is perfect for this t-shirt designed for active pursuits.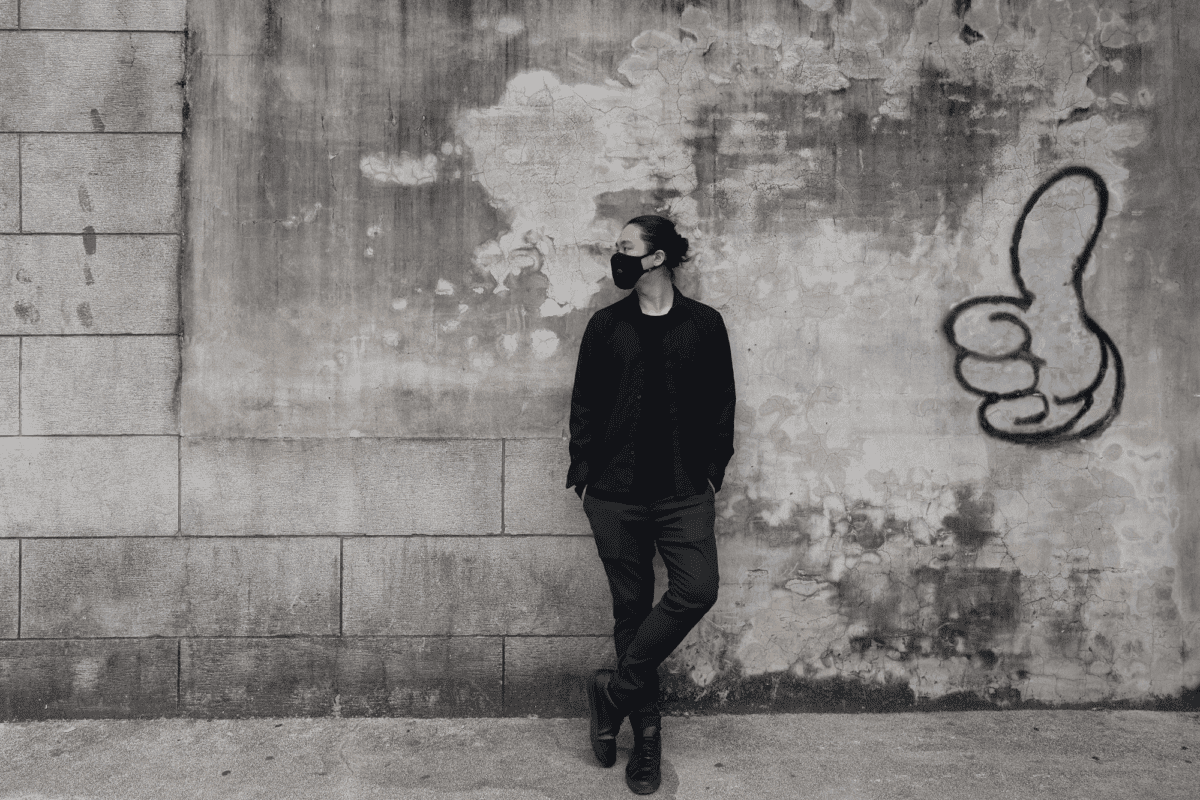 It can also absorb a high amount of moisture without feeling damp, perfect for us sweaty guys. At the same time, it also drys extremely quickly and that process cools your body.
TENCEL®, like merino, is ultra-smooth, which allows more contact to the touch. The more contact you have with a fabric, the cooler you feel.
TENCEL® is a more environmentally reliable way to create tech fabrics, given that 6m² of soil will yield enough cotton to make one t-shirt, where the same space can yield enough for TENCEL® to make ten t-shirts. Cotton also requires 10-20 times more water to cultivate.
TENCEL® certainly has properties similar to merino wool, wherewith the right ratio with actual merino wool, would actually give you a t-shirt at a more reasonable price than 100% merino t-shirts costing an upwards of $100.
The second part is a small amount of elastane in the blend, added for additional stretch, required for all the "action" you would perform in this t-shirt.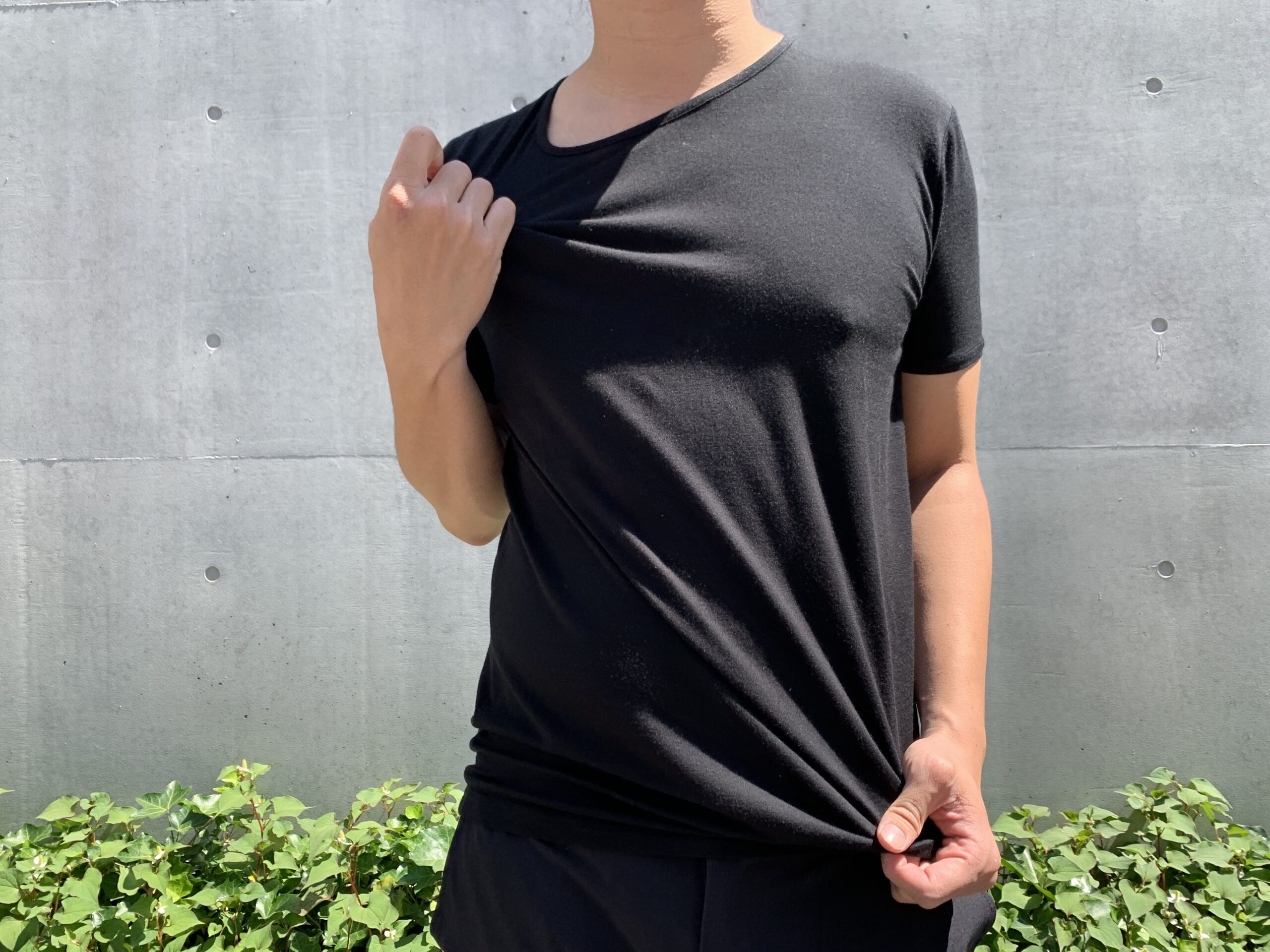 And for the final part of the blend, the almighty merino wool, needs no introduction. My favorite features of merino are definitely the anti-odor and quick-drying properties.
This is all I'm gonna say about merino wool because if you need more details about the wonders of merino wool, you are probably in the wrong place.
Usage
If you are thinking to yourself, "I don't know about this TENCEL stuff…". Well, while I am sure there are advantages to 100% merino, it comes down to how much those advantages really affects you in your everyday activities and how much premium you are willing to fork out for them.
In my experience, I have to first say that this stuff is ultra-soft and smooth, so much so that I was surprised putting it on for the first time. If not for the fitted sleeves, you almost feel like you are not wearing anything. Even running your hands over the fabric, you can feel the smoothness. By comparison, even the already smooth Outlier's Ultrafine Merino t-shirts feel coarse.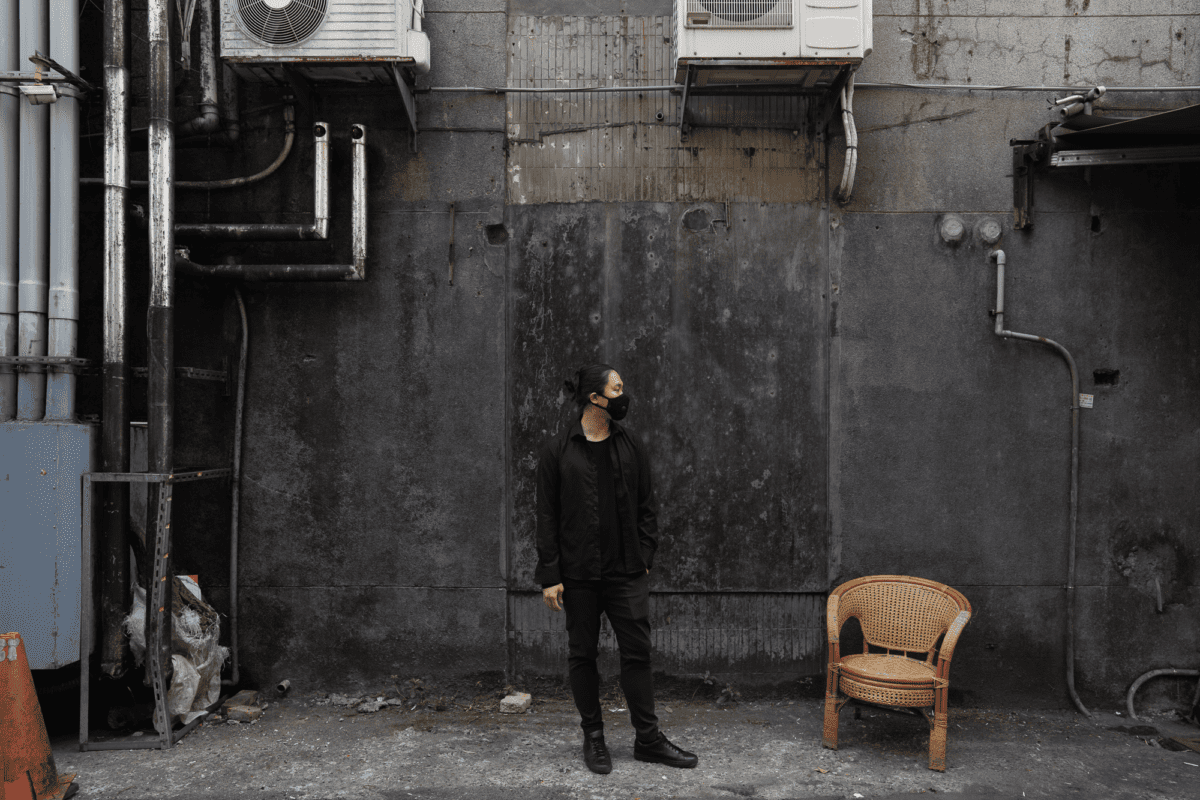 The t-shirt feels to be a tad thinner than Outlier's Merino Runweight t-shirt, but at the same time because of the softness, feels lush and thicker than it is. But, like most t-shirts in the same weight class, you'll have to be comfortable with your nipples shape being visible through the t-shirt.
The weight of the tee checks in at 166g, where Outlier's Runweight Merino t-shirt at the same weight clocks in at 170g. Given the weight and thinness of the fabric, I imagine it packs really small and is perfect for travel.
I took a detailed look at the threading all around and it looks super clean and very well stitched. A nice detail is that while the stitching is super enforced on the back of the fabric, what shows is just one line of threading along the collar and two lines on the sleeves and bottom. Very minimal-looking, adding to the overall elegant style of the t-shirt.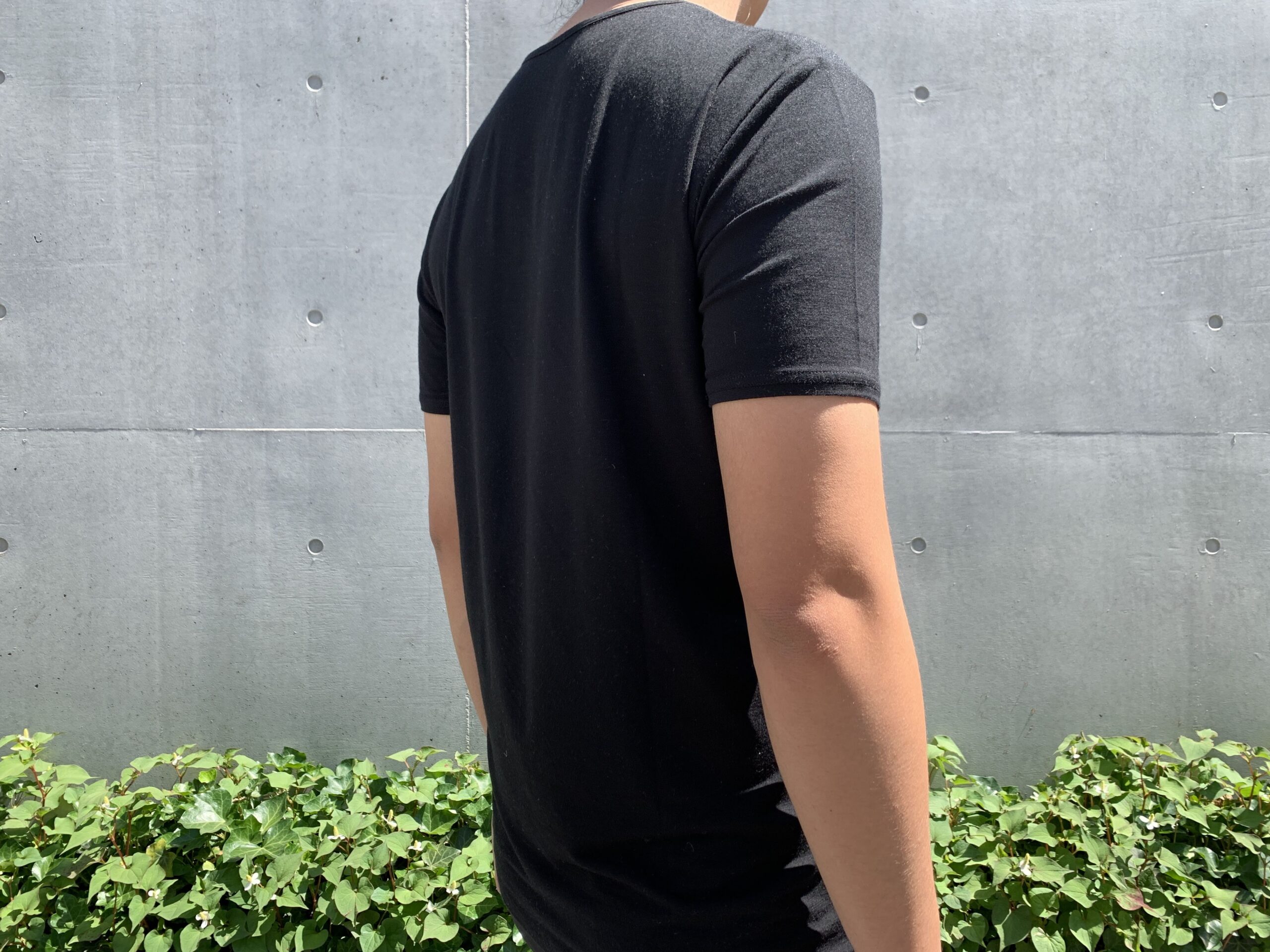 The merino blend feels to be much more springy and made to stretch than 100% merino tees. Make big movements, you won't even feel it. Except for that sleeves, of course.
I've worn this t-shirt for a few days in a row now. Even when I was sweating a lot from my forehead, my body remained relatively dry as sweat is wicked off easily with this on. I gotta say it's perfect for tropical weather.
However, I don't find it to be completely odor-free. After two days sweating under the hot sun, very faint smell can be detected if I sniff up close (like putting the t-shirt against my nose close). While it's not odor-proof, it's definitely way more odor-resistant than a regular cotton tee.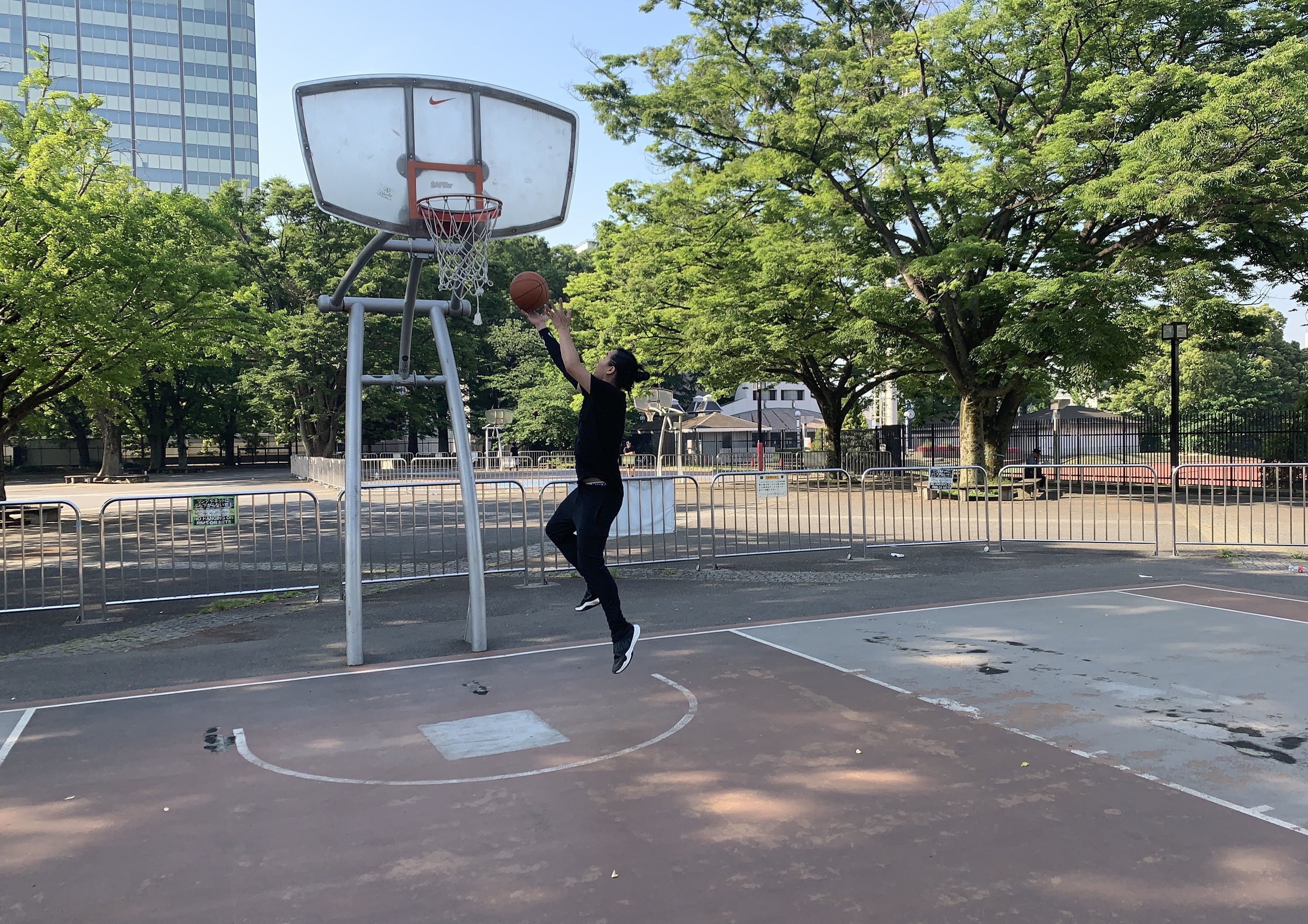 On the third day, I wore it for a full hour of basketball under the summer heat. I sweated buckets but far from a cotton tee that would be drenched by then, the Action Merino t-shirt stayed relatively dry. It was moist to the touch but only wet in areas like the armpits.
In the coming weeks, I will be putting this t-shirt to the test in more extreme situations and update this article or write a follow up when I do.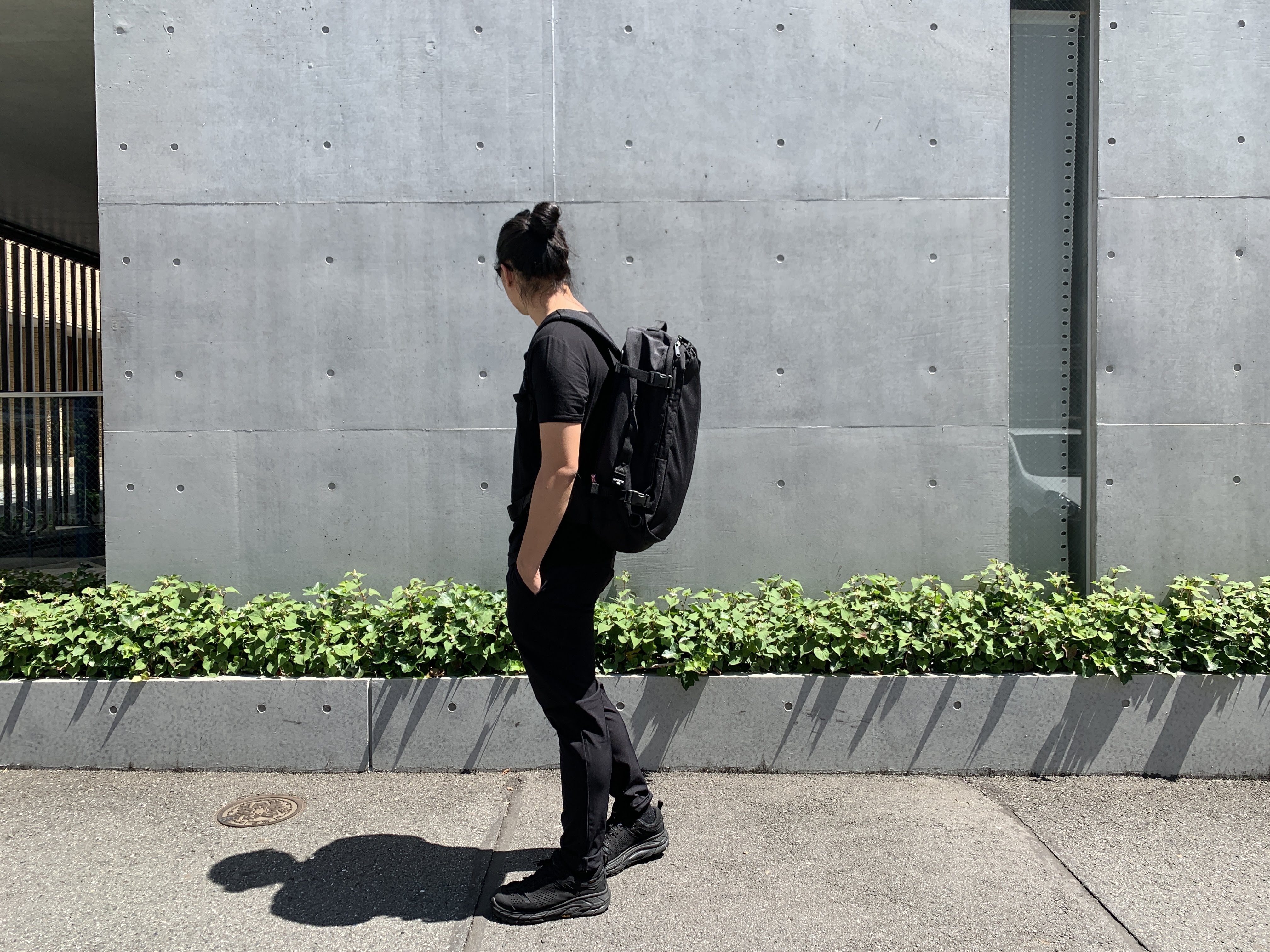 Conclusion
Some people think of Seagale as the French alternative of Outlier, but as far as I can tell, the style, direction, and fit is pretty different. While they both do technical garments, Seagale is much more affordable at parallel quality.
As reminded by the word "action" in the product name, the Action Merino T-Shirt is designed for an active lifestyle. I'm reminded of this again as I read in their brand story, "All of our line is inspired by our "joie de vivre" and the active lifestyle of our team and their environments.".
The tighter sleeves, the material that regulates body temperature and the slightly larger neckline are all details that make it a perfect t-shirt for an active lifestyle. At the same time, the subtle elegance allows you to wear it on a night out.
Compared to the Outlier Runweight Merino Tee, it's slightly lighter, feels better, more stretchable, making it a better summer and exercise t-shirt.
However, the fit and cutting is not as universal, probably designed for the European market. It's also not 100% merino for you purists out there.
At $50, it's a lot cheaper than an $88 Outlier Runweight Merino Tee. I would recommend it for those who like the unique fit
Like Outlier, they don't have a physical store, so buy direct from their online store and of course, they ship worldwide.
If you've already decided to pull the trigger, first of all, good choice. Can't recommend this t-shirt enough.
Next, don't forget to sign up for an account first and use hello@alexkwa.com as the "sponsor email" during sign up for us both to get 10 € off.
Additional Images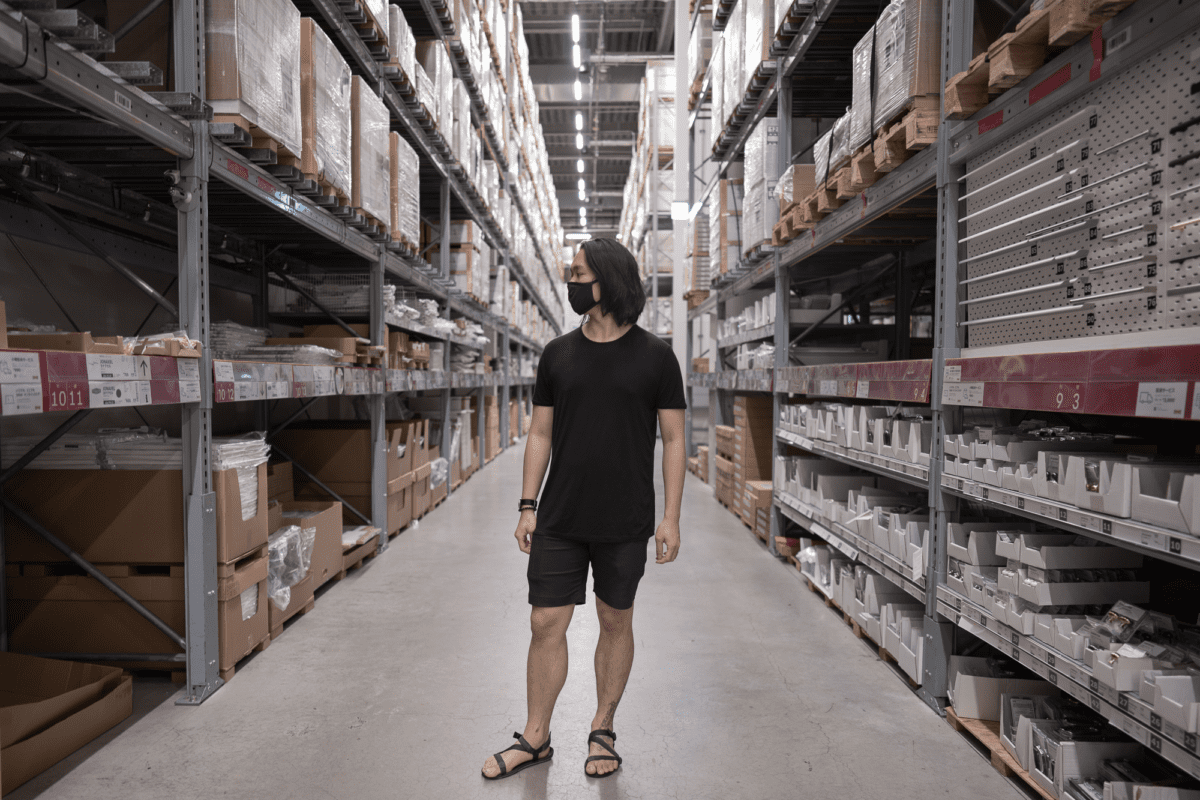 Like this review? See all of my in-depth reviews.
Also, consider supporting me by being a Patreon. Every cent given will go back into improving the content of this website.