This website is made possible by readers. I may earn a small commission when you buy through the links in this article at no extra cost to you. Learn more.
Details
Overview
It's ironic that the iPhone's design is so beautiful, but yet it's almost impossible to use without a case. Unless you are so strapped full of cash that you can replace overpriced iPhones with cracked screens as and when you like, then you are probably like me, who wouldn't even use your newly-bought iPhone until you get a case.
I've been using an iPhone XS Max for the past year, and it has been pretty well protected with the Quad Lock Phone Case. But PHOOZY takes protection a step further.
PHOOZY is the first company to develop a case that provides thermal, drop and float protection for smartphones. PHOOZY was born out of frustration when the founder keeping having his phone overheat and shutting down on a hot summer day. Or when it freezes when he is out snowboarding.
I'll admit, I've never had my phone shut down on me due to extreme temperatures. At first glance, this product seems like it's made for extreme adventurers, so I'll be finding out how an "average adventurer" like me can take advantage of a product like this.
Style
This website only reviews products that are in black (it goes well with my all-black wardrobe), so the PHOOZY Apollo II Blackout XL is the one being reviewed for this article. I also have in hand the black one from the XP3 Series to make some comparisons.
As expected from a product that isn't just black, but "blackout", the entire case is void of color. Unlike the XP3, which has red threading, the blackout version has black threading to go with the black exterior. The rubber tabs (or EZ-Open Ultra Grip Tabs as they call it) with the PHOOZY logo on the XP3 has been replaced by regular tabs lined on the inside of the opening instead.
While there weren't any words on the product, they couldn't resist slapping a large PHOOZY logo on the front. While they kept it black (a kind of spot UV print), I thought it was unnecessary and could be a much more tactical and simple product if they've left out. For some reason, this large PHOOZY logo isn't on the woodland color version. As if that wasn't enough, they added a tab with a logo that sticks out of the bottom left of the case.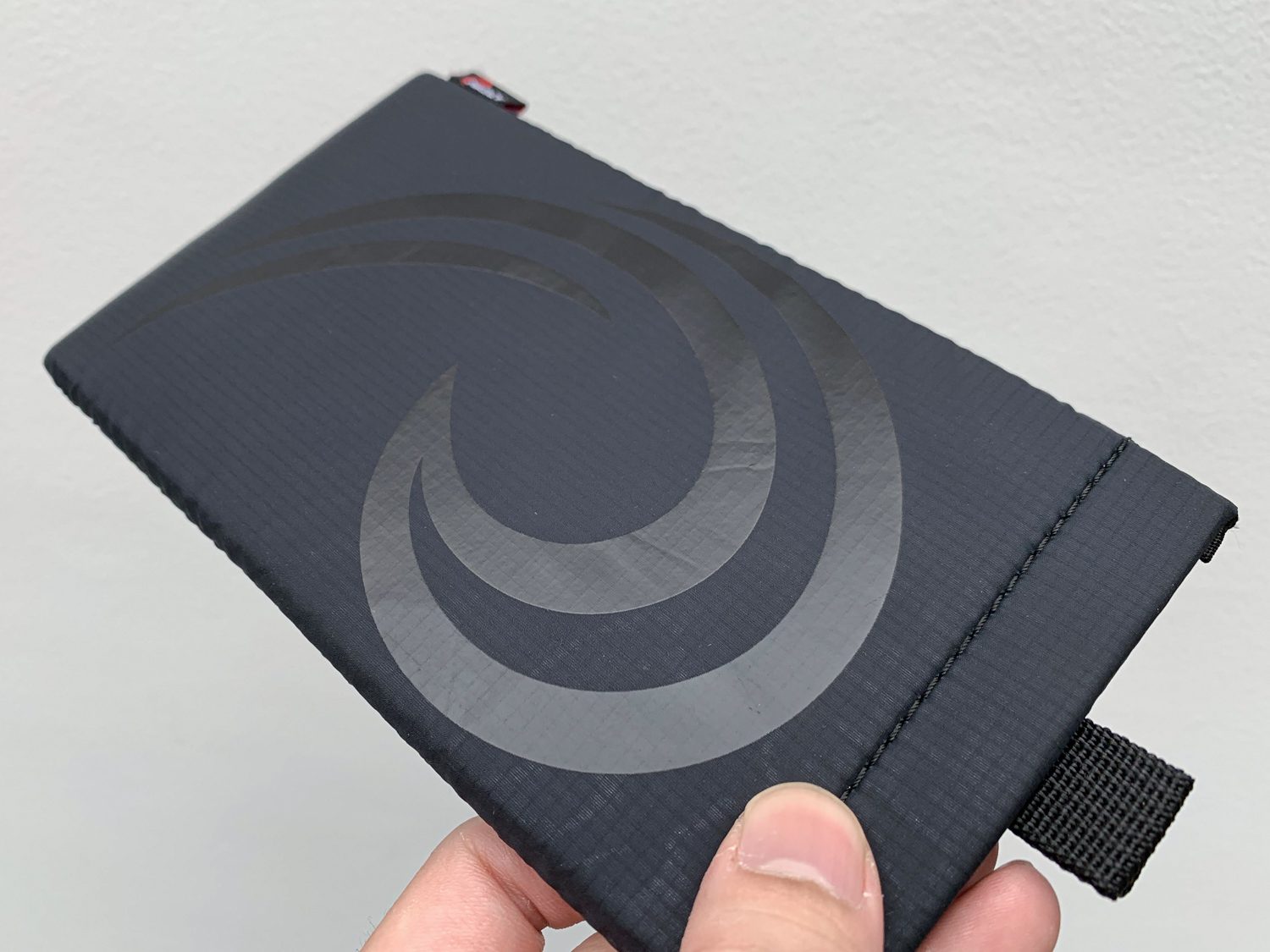 The XP3 version comes with a multipoint attachment system, where you can attach something like Outdoor Element's Firebiner or PHOOZY's own quick-attach straps. This has been excluded from the Apollo series to keep the design simple and slim. An internal pocket which the XP3 has is also excluded from the Apollo series.
The XL case, to fit my iPhone XS Max, complete with a Quad Lock Phone Case, is pretty bulky. This is good because the size makes it easy to locate, even within the pits of backpacks that do not have crazy internal organization as the Tortuga Outbreaker does.
While the product and stitching look pretty sturdy, there are small details that make it looks less premium than it could be. Specifically, the stitching where it connects at the sides is a little off. Given that it seems pretty hard to get stitching perfect in that location, it's not really a big deal. This is also a little more obvious in the XP3 where the stitching is red contrasted on black.
But no one likes ads, so I got rid of them. If my articles helped you, I ask for your support so I can continue to provide unbiased reviews and recommendations. Every cent donated through Patreon will go into improving the quality of this site.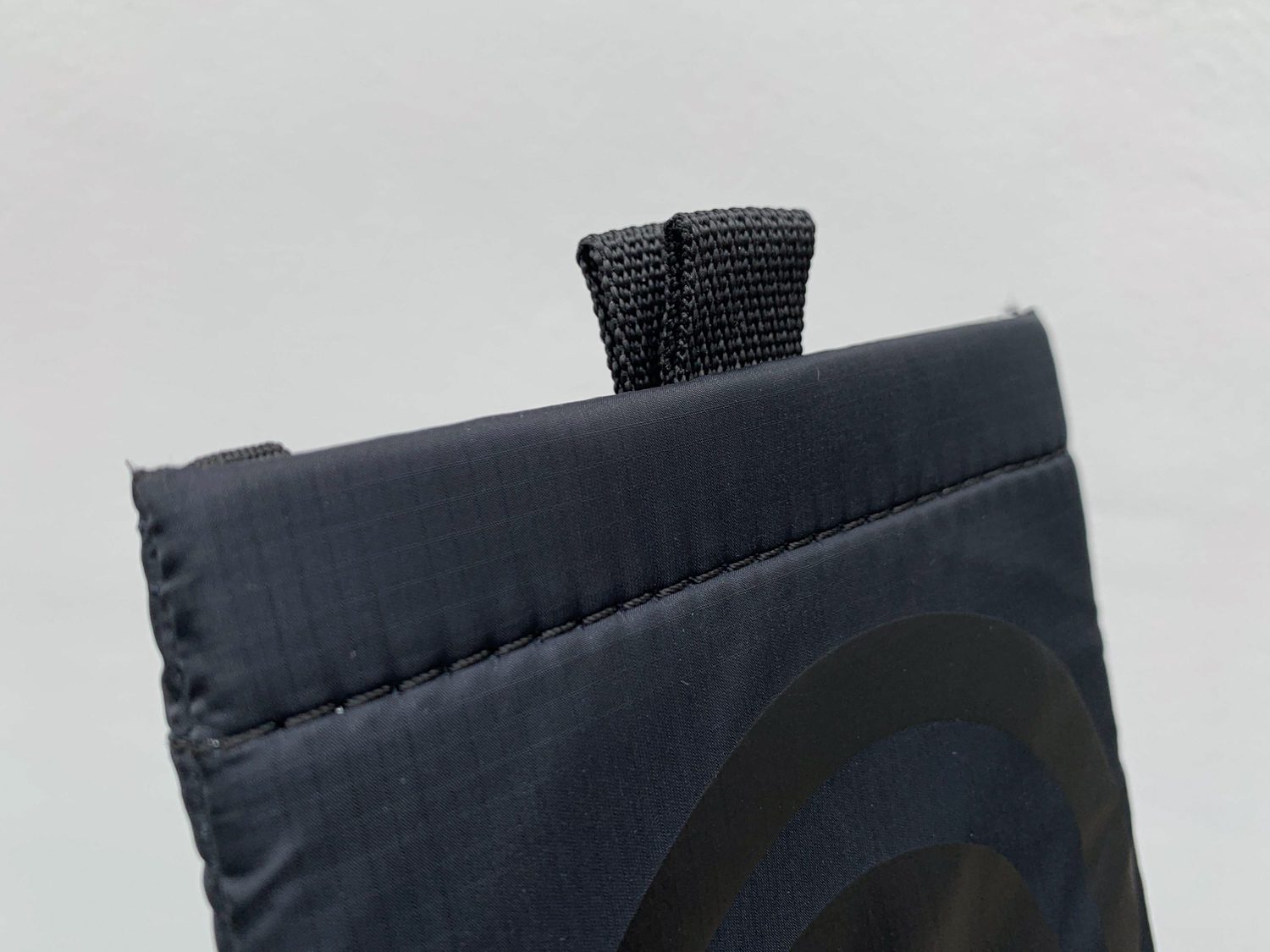 There is also a slight glittery sheen on the material that can only be seen at certain angles. This is entirely negligible since it's very hard to spot, but just thought you might want to know.
The case looks neither cheap nor too premium. It looks exactly like how it should for the audience, which is outdoor enthusiasts and adventurers.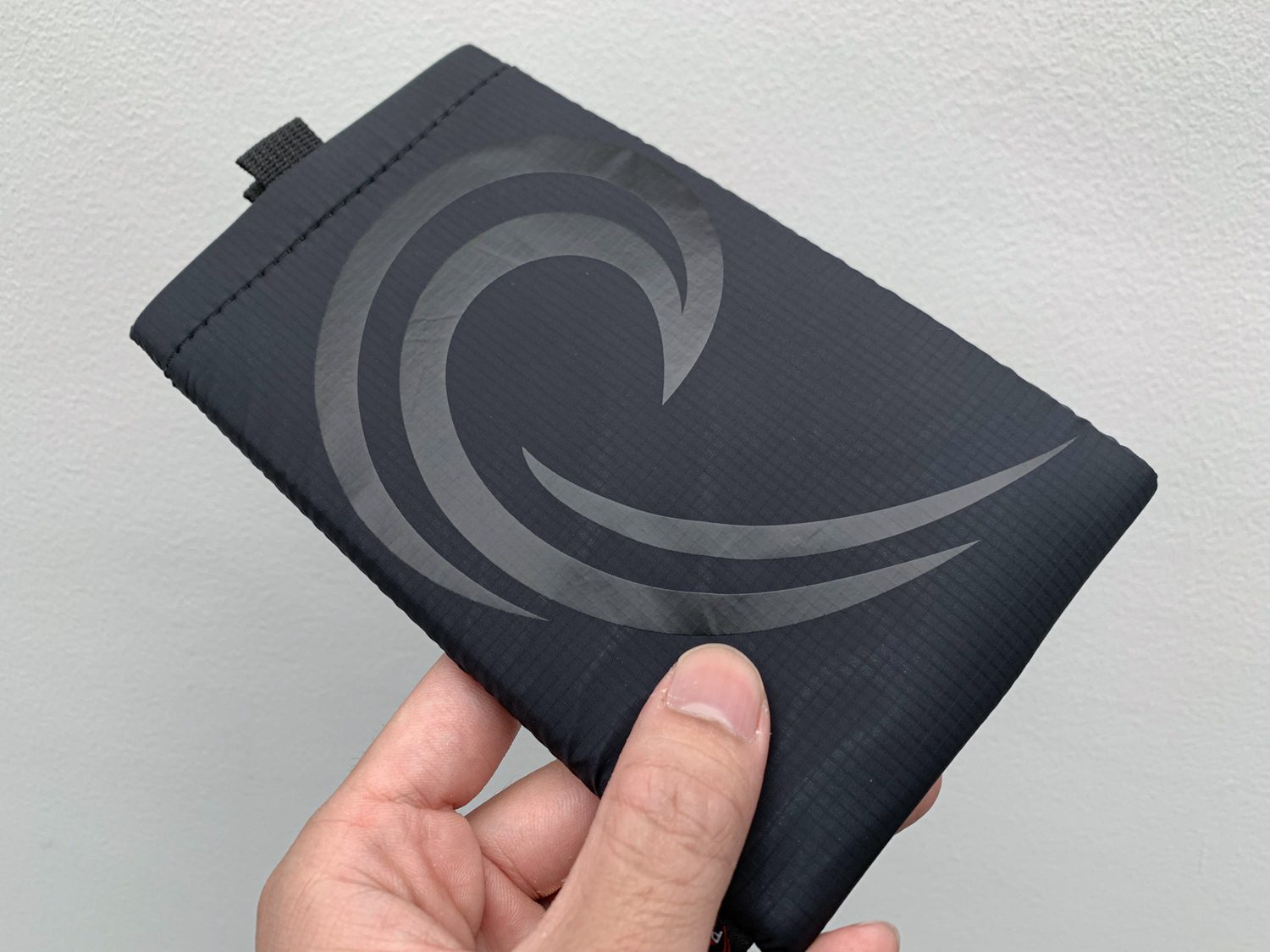 Material
The Apollo II comes with what they call an Impactor Core 1.5 which provides increased drop protection. With it, the Apollo II exceeds 810G 516.6 military standard, which is a military testing procedure used to determine if a product is worthy of military use.
This specific standard, Method 516.6 Procedure IV (Transit Drop Test), determines if a product is suited for military use. The specifications for this method is buried in an 800-page long document that you can download here if you like.
Since I don't think any of you would want to go through an 800-page document, I'll summarize it here. Method 516.6 deals with drops in particular, which states that you must be able to drop the case 26 times from a height of 4 feet onto 2 inches of plywood (which is on top of concrete). It'll be dropped onto each face, edge, and corner for those 26 times. After each drop, the device is visually inspected for functional and structural integrity.
One thing to note about these tests is that these tests are not actually conducted by the military. There isn't a phone case military testing facility that you can send phone cases to.
It's up to the company to conduct them and make their own claims. Based on the document, you also can change the device up to five times testing. Talk about a loophole. This means that cumulative damage is not tested, since you can technically drop each product only five to six times in order to make this claim.
However, even without conducting this test myself, it's easy to see why the PHOOZY case would exceed this specification. The padding is substantial and you could probably drop your phone from a couple of stories with no problems (I hold no responsibility if you wish to do that).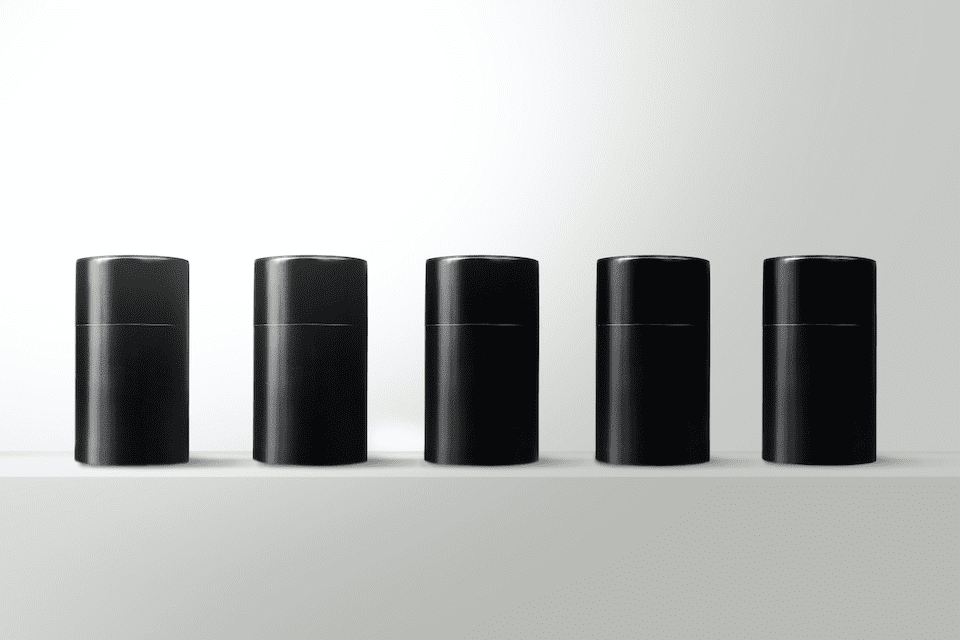 I found a 100 year old company that would create these heirloom quality canisters for me. They are handmade and will keep your tea leaves, coffee beans or anything that you need dry for years to come.
or read review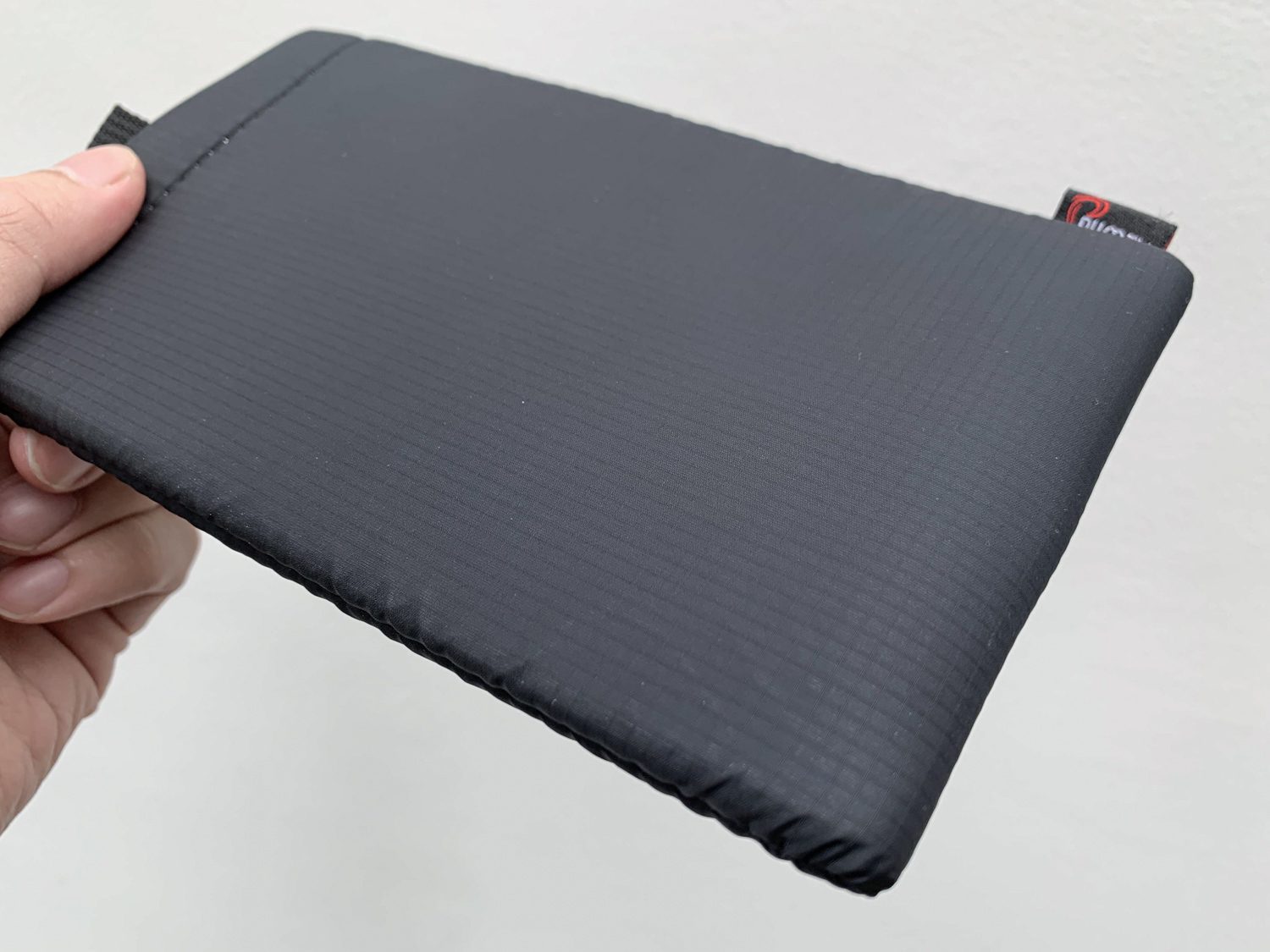 Added only in version two of the Apollo series, it comes with what they call UltraShield Ripstop Skin, which basically refers to the outer material which has UV and hydrophobic coatings that repels dirt, rain, lattes, and snow.
Even just by looking at the material up close, it's pretty obvious that your phone will be well-protected.
Usage
As mentioned at the beginning, I've never encountered my phone shutting down due to temperatures that are too high or too low. According to Apple, you should use iOS devices where the ambient temperature is between 0º and 35º C (32º to 95º F). Conditions too cold will cause battery life to be temporary shortened and could cause it to turn off, where conditions too high can permanently shorten battery life.
You should store your device where the temperature is between -20º and 45º C (-4º to 113º F). Based on this, unless you are planning to scale Everest, it seems like the biggest issue for the average Joe would be when the temperature gets too high. In fact, temperatures in parked car would exceed the recommended range.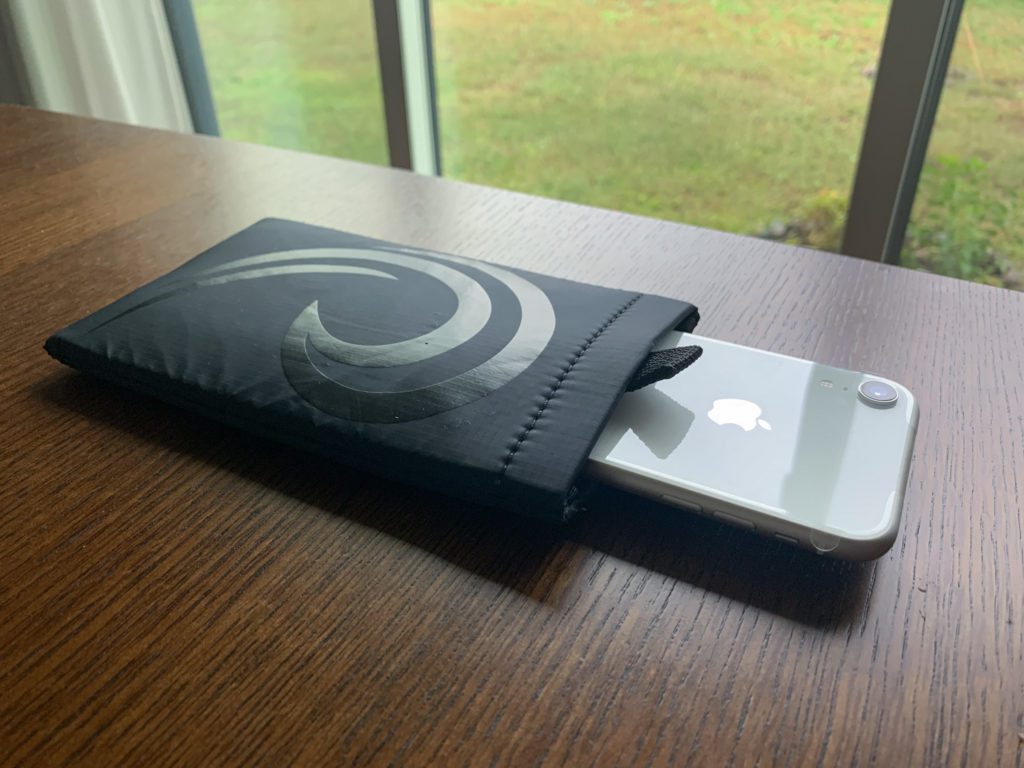 I'll be honest, I've never had a situation nor can I imagine a situation that I'll ever need this level of protection. This is for a few reasons:
I take my phone wherever I go. I won't be able to last in a temperature under 32º F or above 95º F. My phone won't do me any good if I don't make it.
I take my phone along because I use it often. Since I can't use the phone when it's in the case, it defeats the point. It'll probably be out of the case most of the time.
In the first place, I don't see myself, anytime in the near future, visiting a place where I would experience those temperatures. The coldest place I've visited is Asahikawa, the coldest city in Japan. It was about -5º F, but even then my iPhone 6 at that time worked with no problems. Once again, I won't and don't stay out long at those temperatures.
So, I might be the worst person to talk about using this case.
The only feature that would possibly be of use to me, is the ability of the case to float should your phone accidentally lands in the water. While water-resistance is a given in the latest generation of smartphones, you're in for a hell of a time if your phone sinks into the bottom of a lake.
But, if you think about it, the most likely times that you might drop your phone into a body of water is when you are actually using it. Like that time that you just need a few more inches closer to that waterfall for the epic photo that probably no one will see after.
If I could somehow use the phone while it's in the Apollo II case, I'll be all over this.
Conclusion
This is without a doubt, the best protection your phone can have. When you are not using it, that is. I would recommend this, but only for those who are exposed to extreme temperatures or do stupid things like leave their phones baking in their parked car.
Since I don't really get my phone battered constantly when it's not in use, something like the Quad Lock case works well for me, especially when protected by bombproof pants like the Outlier Strong Dungarees pants.
But for adventurers looking to scale Everest or visit Death Valley, then this is probably the case for you.
Like this review? See all of my in-depth reviews.
Also, consider supporting me by being a Patreon. Every cent given will go back into improving the content of this website.
Tagged accessory phone case review