This website is made possible by readers. I may earn a small commission when you buy through the links in this article at no extra cost to you. Learn more.
Details
Price $36.34 on amazon.com
Dimensions 6.2″ (w) x 9.4″ (h) x 2.3″ (d) / 160mm (w) x 240mm (h) x 60mm (d)
Weight 0.59 lbs / 270g
Volume 1.5 liter
Designed in Berlin, Germany, made in Fujian, China
Overview
This is my second experience with a bag from Ucon Acrobatics, the first being an overwhelmingly pleasant one with their Rasmus Backpack.
I almost always at least carry a small bag (or fanny pack if you'd like) when I go out because I absolutely hate putting things in my pockets.
I don't want to take out things from my back pockets each time I sit down and for side pockets, there's a chance the contents would fall out if you sat down at certain angles.
From my experience with Ucon Acrobatics' Rasmus Backpack, I'm pretty sold on their "bias for utility and simplicity" design direction, and on first impressions, the Jacob Bag seems pretty in line with that direction.
I've had pretty extensive experiences with similar small bags, such as the Arcteryx Maka 2 and the TOM BIHN Side Effect, so I pretty much know what I want in such a bag.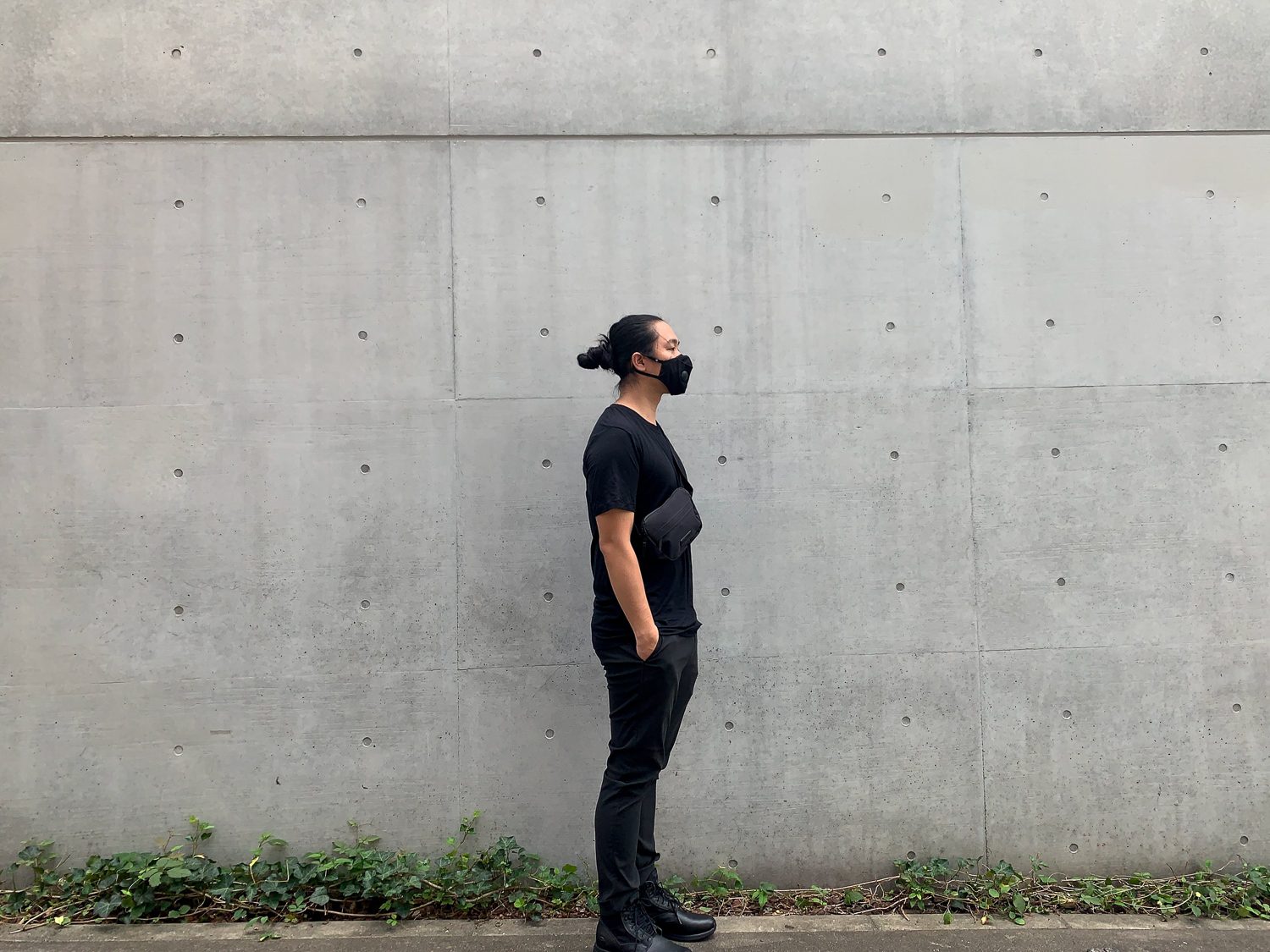 Some of these conditions are pretty personal but here goes.
First of all, a waistpack-sized bag like this should have some organization. I put a lot of small items in such a bag, and nothing is worse than opening it up and be faced with a clusterfuck (pardon my French) of small goods and trying to find what you need in the jungle of stuff.
When things start falling out while I try to fish out an item, it really stresses me out especially when you are in a queue with people waiting behind you.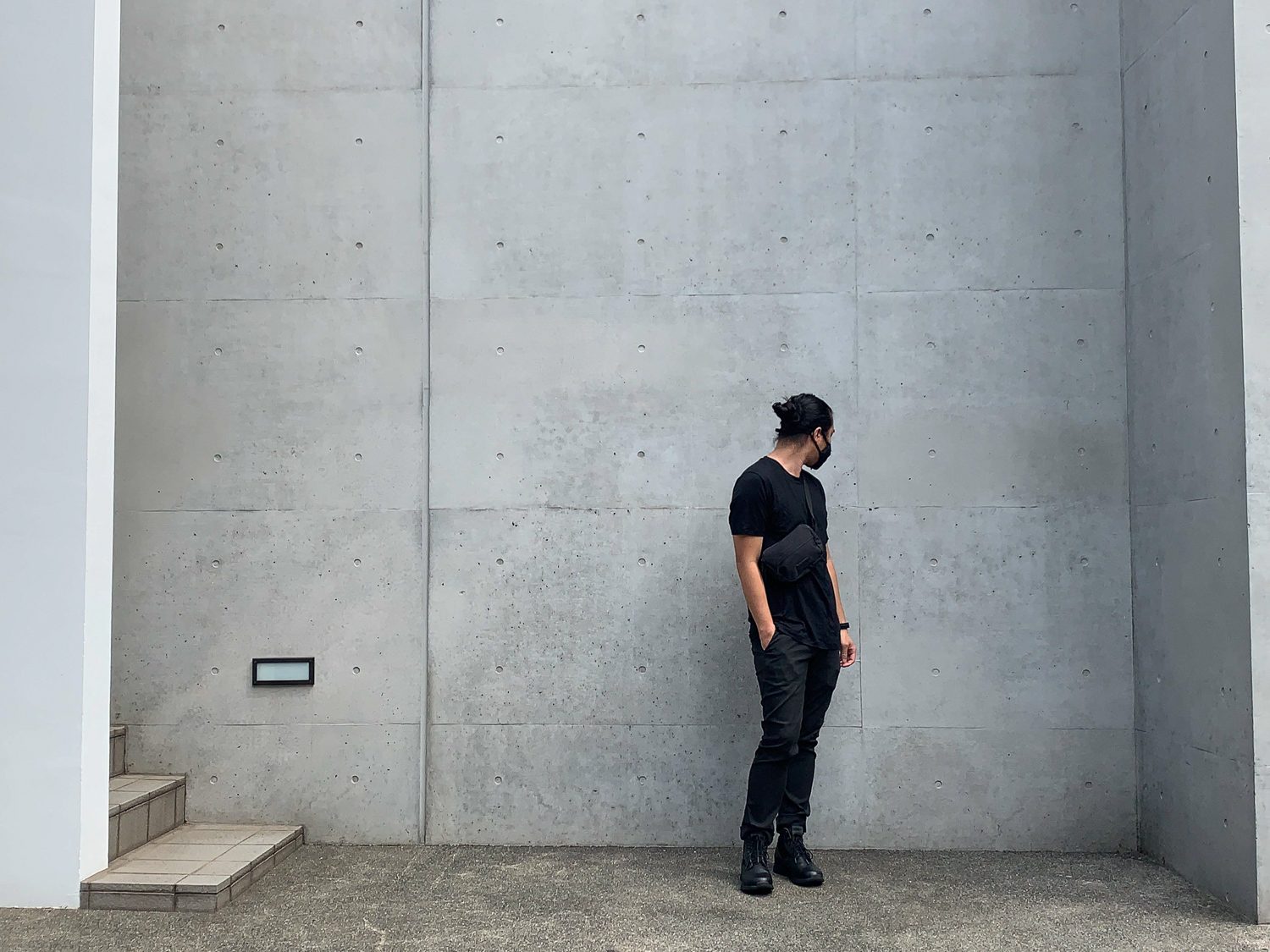 That said, there should not be too much organization such that the partitions prevent you from using the space effectively.
Also, I don't deny that this kind of bag could be seen as a fanny pack, but as much as possible, a bag should avoid the fanny pack look, either with some sleek shape or unique materials.
But no one likes ads, so I got rid of them. If my articles helped you, I ask for your support so I can continue to provide unbiased reviews and recommendations. Every cent donated through Patreon will go into improving the quality of this site.
I've also found that a volume of about 2 liters is just right if you want to own only one of this kind of bag. But, I have a few of these bags, so having a choice between the 1-liter and 3-liter is also nice, since I would bring less or more stuff depending on how far away from home I'm going.
Style
The Jacob Bag comes in a whopping selection of ten colors, but since I only wear black, I went with the black, which is part of the Stealth Series, the same series the Rasmus Backpack belongs to.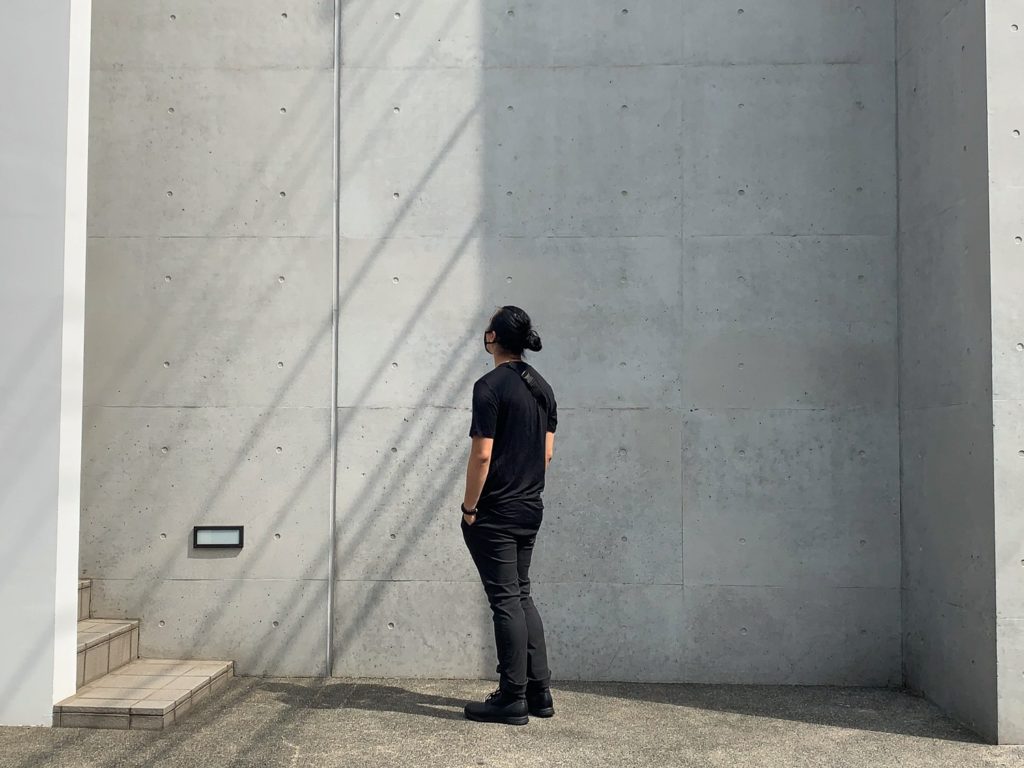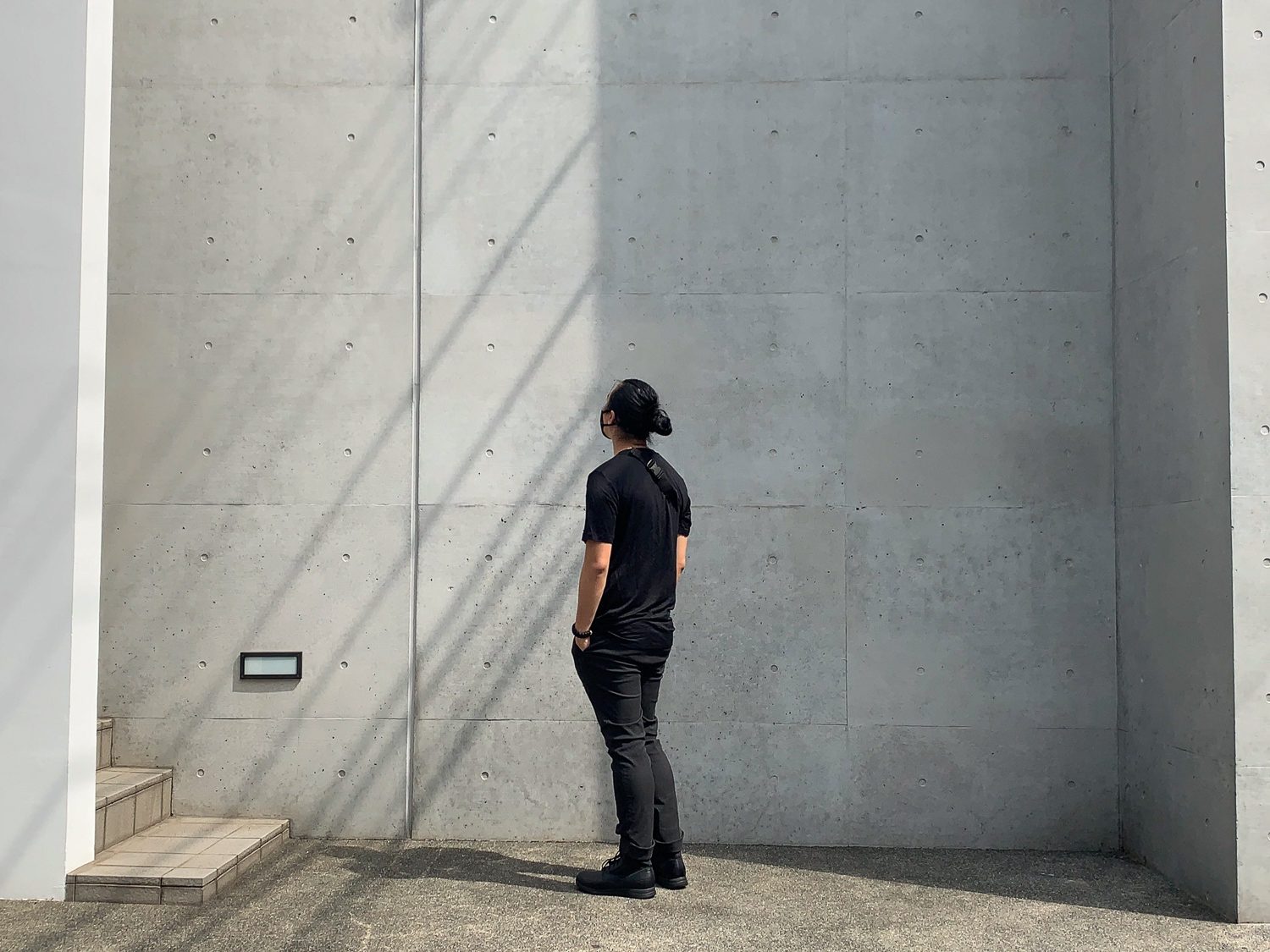 Speaking of fanny packs, the Jacob Bag does have a fanny pack look, most likely caused by the shape of the bag. However, I think its simple design offsets the look slightly, particularly the consistent use of black throughout this bag, even on the label.
Size-wise, it's pretty standard for the indicated volume. Where most other bags have clearly technical materials, the canvas-like material does make the bag look a little less premium than other bags with technical fabrics.
A singular branding is on the front of the pouch, in the form of a black-on-black "Ucon Acrobatics" logo embossed on high-grade vegan leather. Classy, and a nice contrast to the basic-looking material.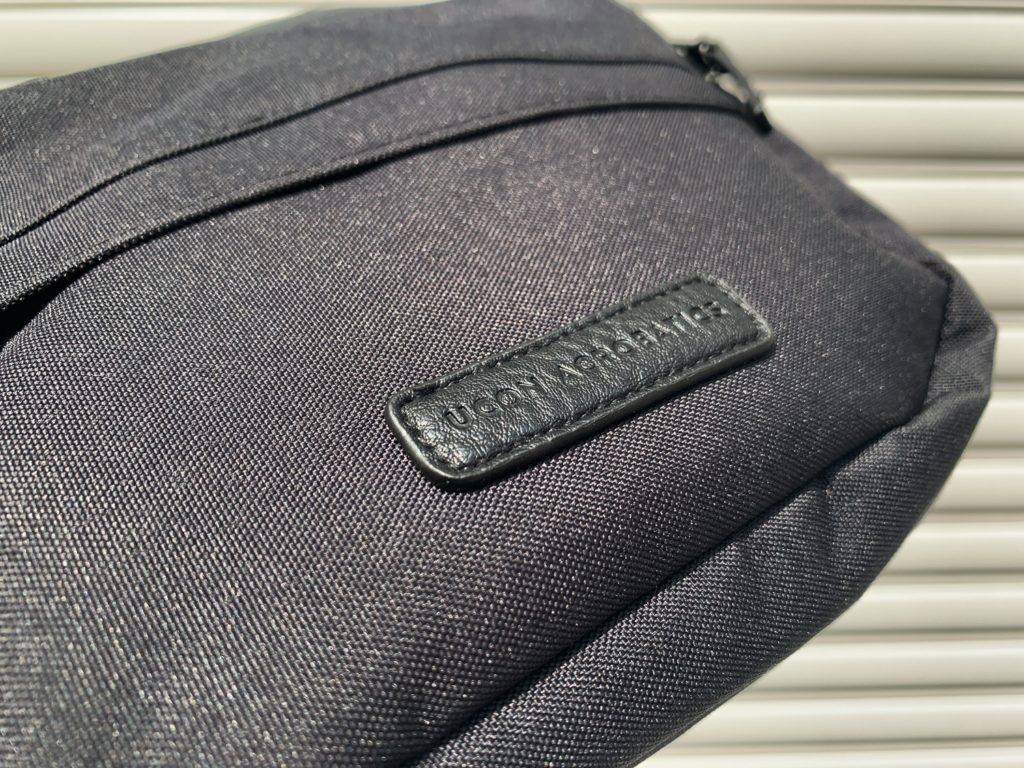 The strap also looks a little simple in features (I mean, there isn't any) compared to the straps of other bags. For example, the TOM BIHN Side Effect has strap attachments that can be swiveled so you can hang your bag in whatever angle you like.
Despite it being of a simple design, there is a certain charm to its simplicity for me. The simplicity does make it easy to match most of my wardrobe since my other clothes are usually as basic.
Material
The main fabric is an ecologically recycled PET fabric, the same material as the Rasmus Backpack, and in the world of CORDURA and Ballistic Nylon, is perhaps one of the reason why the brand hasn't fully penetrated the onebag community.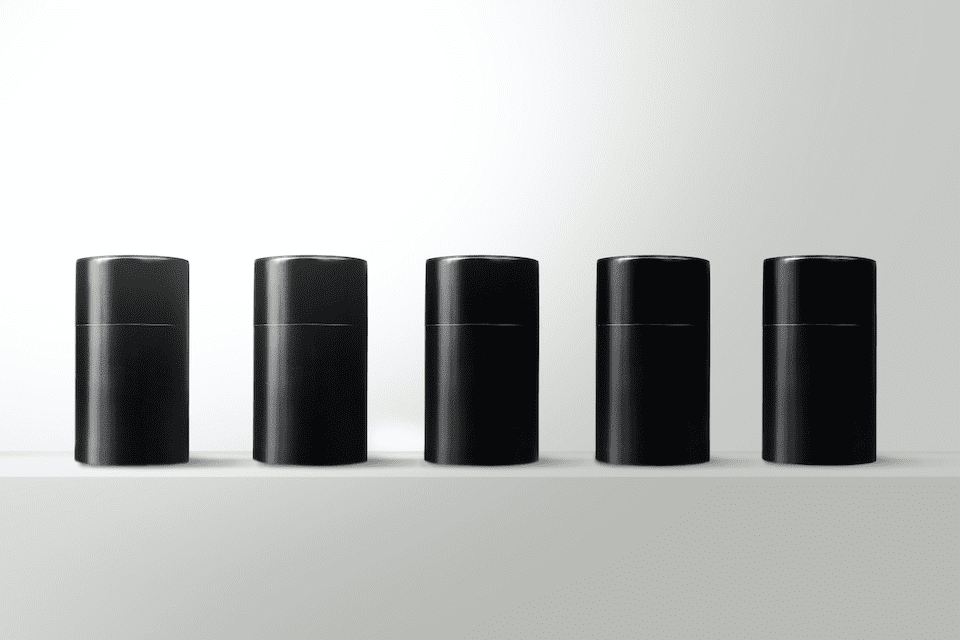 I found a 100 year old company that would create these heirloom quality canisters for me. They are handmade and will keep your tea leaves, coffee beans or anything that you need dry for years to come.
or read review
The "PET" in PET fabric actually stands for polyethylene terephthalate, the substance plastic bottles are made of. These plastic bottles are collected, cleaned, sorted, shredded, melted and new threads are drawn and spun into yarn.
The zipper isn't from the usual YKK but is two-way water repellent, which I assume means that water can't get in or out. In addition to the water repellent zipper, the bag itself is water repellent with a fluorocarbon-free TPE coating on the inside. The other fabric would get wet but it won't be able to penetrate to wet the contents of your bag.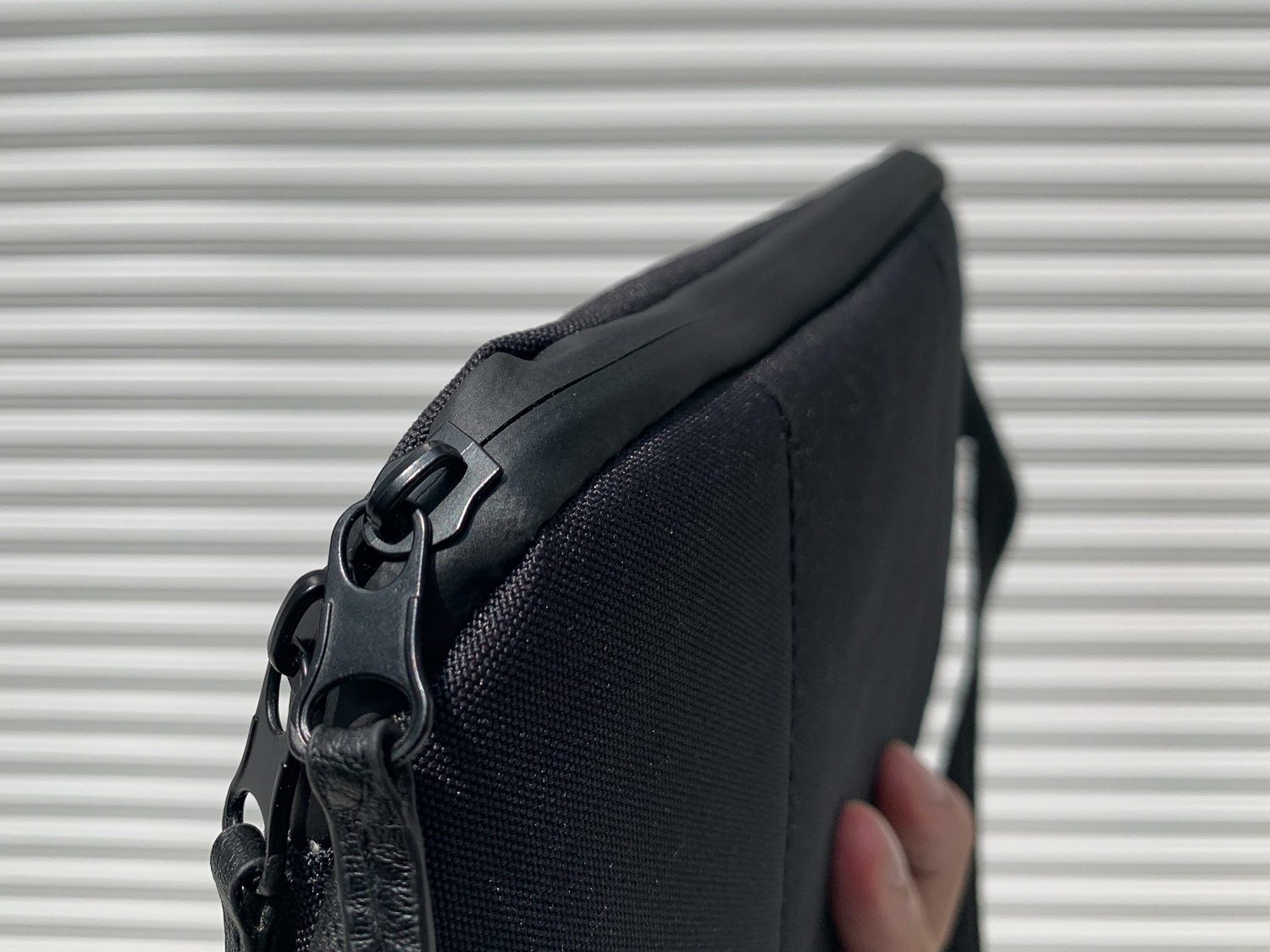 For a bag this size, you don't really need crazy technical fabrics like CORDURA in my opinion, since I don't see you taking it to situations where you need that level of durability. So to keep the cost down, the Jacob Bag's choice of material is just fine.
However, I personally prefer the look of more technical-looking fabrics, simply because it goes well with the rest of my wardrobe. (I'm shallow)
Usage
For me, I like to have two sizes of waistpack-sized bags, one for going around the neighborhood (I live in Shinjuku, so I seldom leave the neighborhood), and a larger one for going out of the area.
The Jacob Bag is a perfect size for the former, and is the right size for holding just your essentials, which for me, is typically my TOM BIHN Minimalist Wallet, keys, mobile charger, and sometimes my Dr. Bronner's lip balm and Airinum Mask.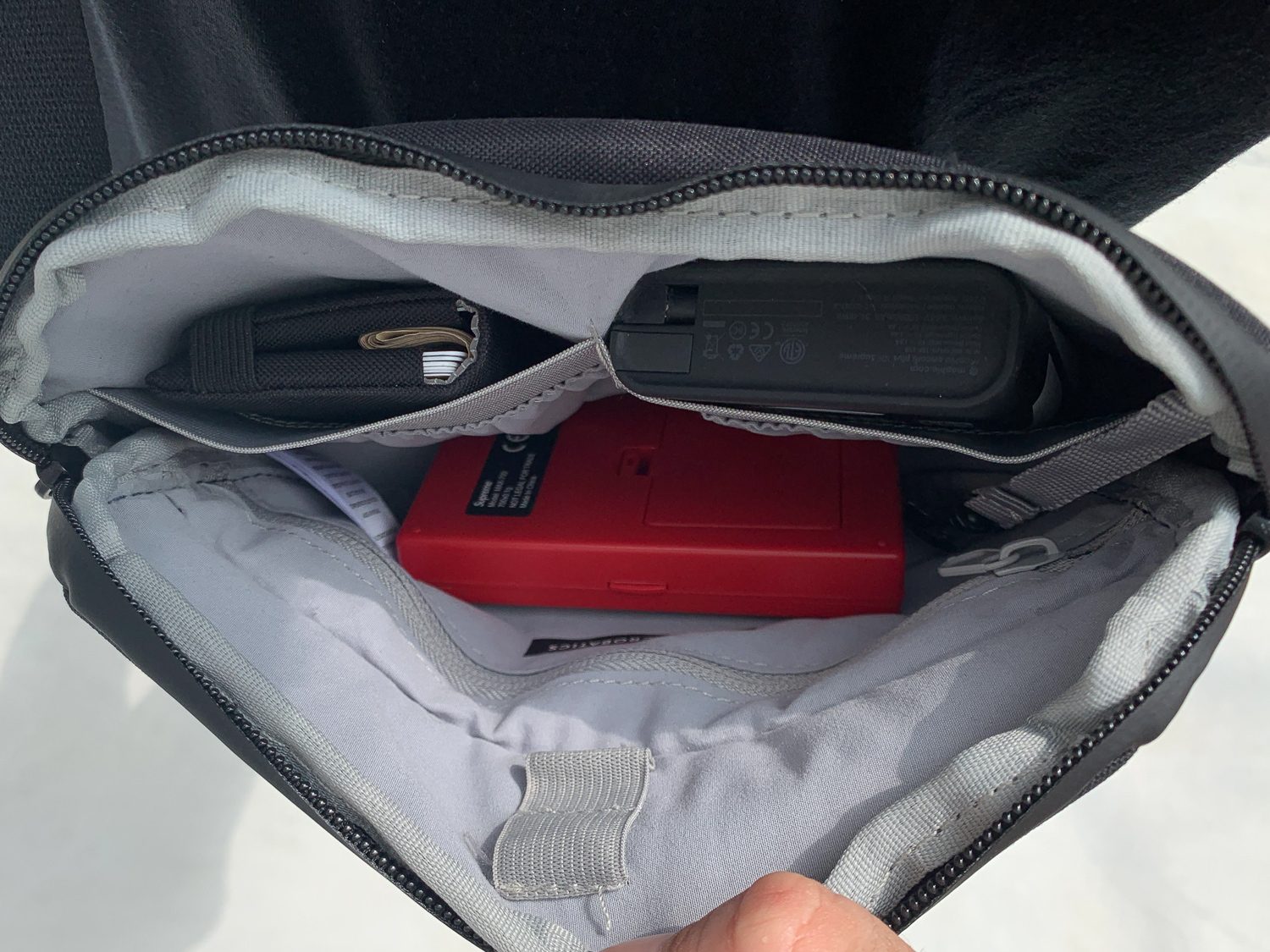 As mentioned about my ideal waistpack, there should be just the right amount of organization and this bag certainly has it. There is a quick access pocket on the front of this bag. While for a bag this size, the entire bag is pretty much quick access, but I always like a separate pocket for things I access most frequently. There is a flap covering the zip to this pocket for a minimal look, but it tends to get in the way when trying to access the pocket easily.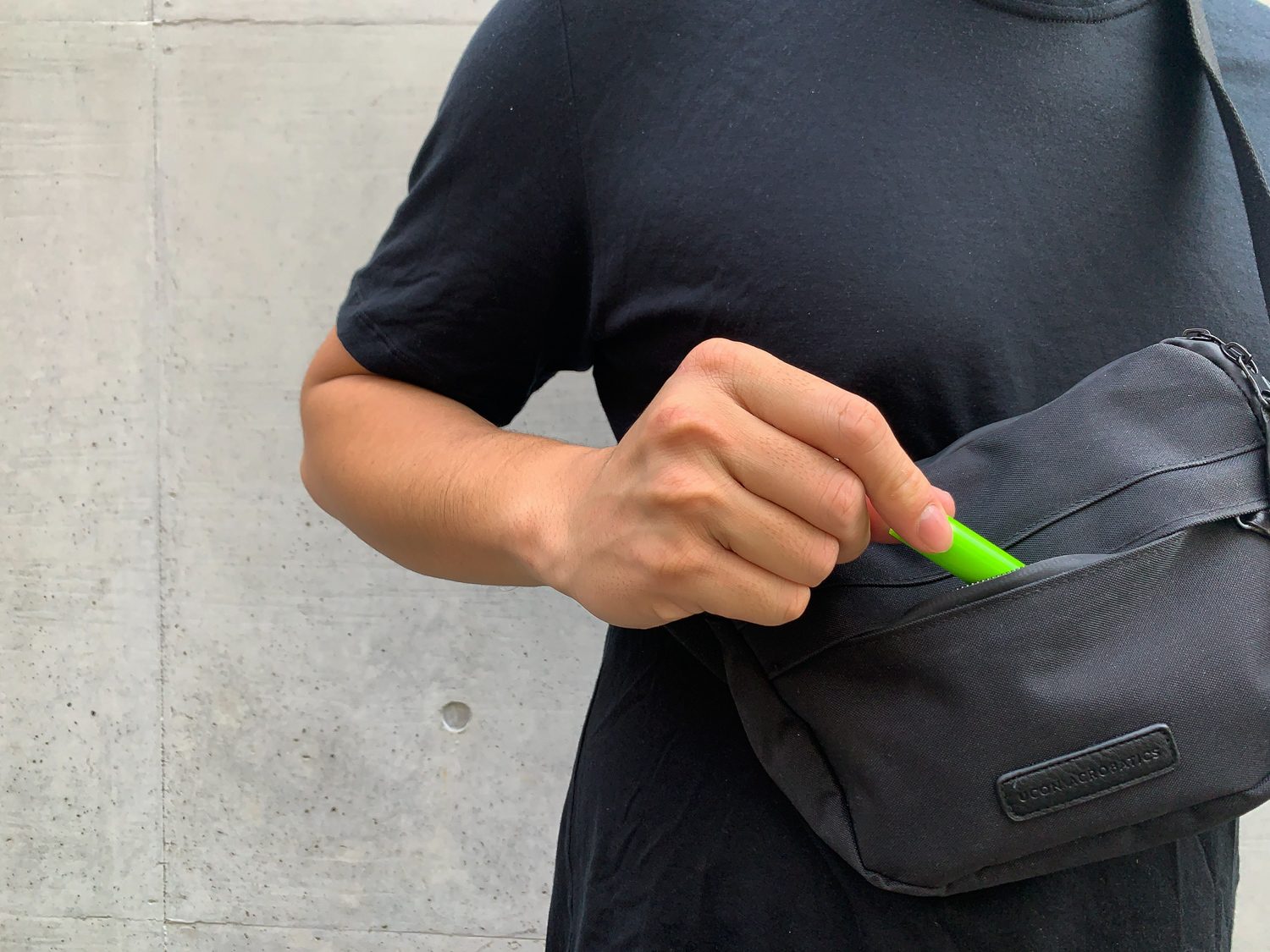 In the main compartment, there are two slots, one zippered pocket and a band that can fit two pens.
The two slots are perfect for my wallet and mobile charger. Although as much as I try not to have things in my pockets, the only exception I make is for my phone as I simply reach for it way too often to want to go through opening up my bag each time.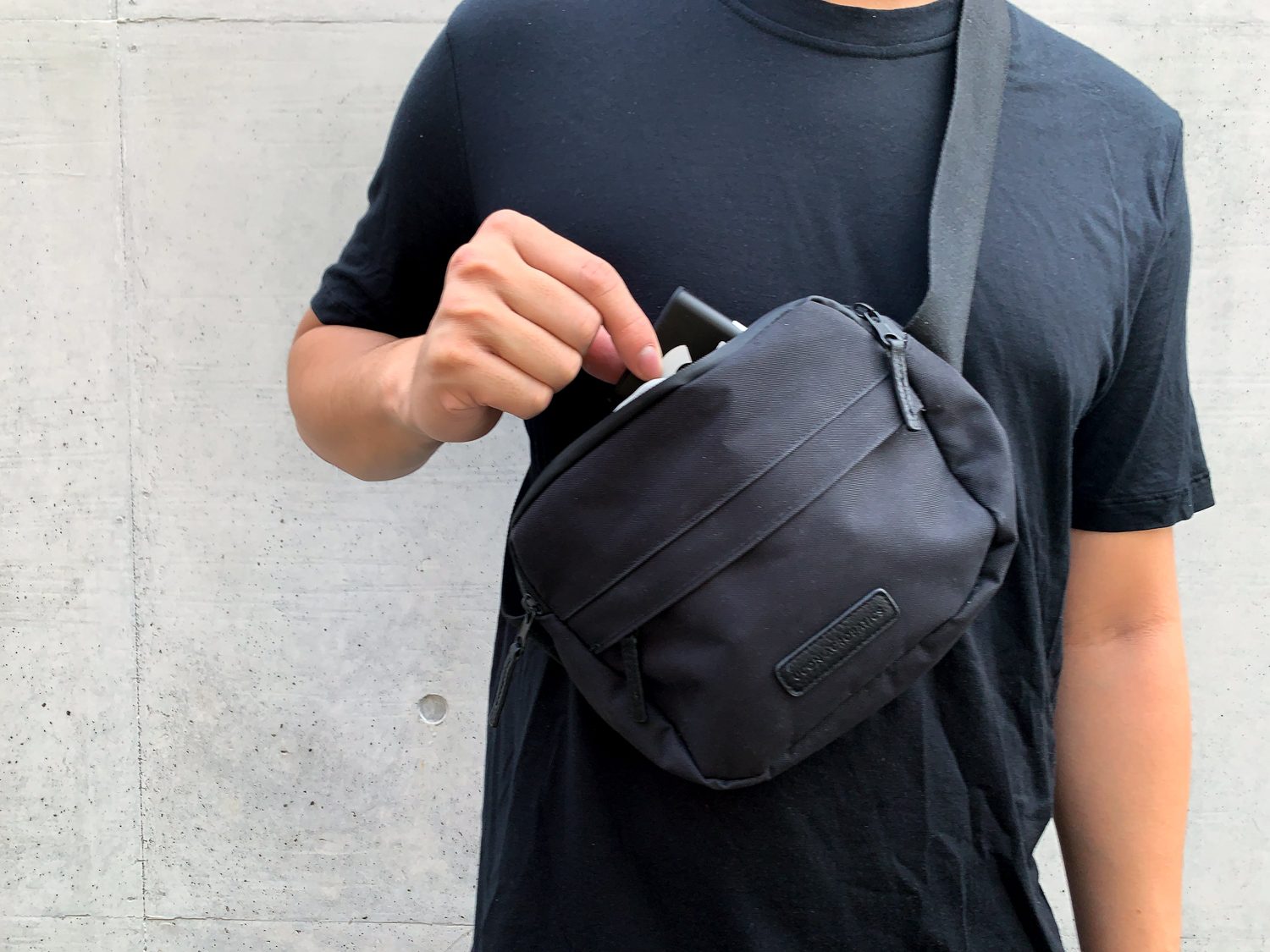 The inner zippered pocket is perfect for things like my Airinum mask, which is something I maybe access once per outing.
Conclusion
Sometimes it's easy to focus too much on branded fabrics which usually adds unnecessarily to the cost. The Jacob Bag, on the other hand, strives to be well-balanced, achieving the perfect trinity of functionality, style, and cost.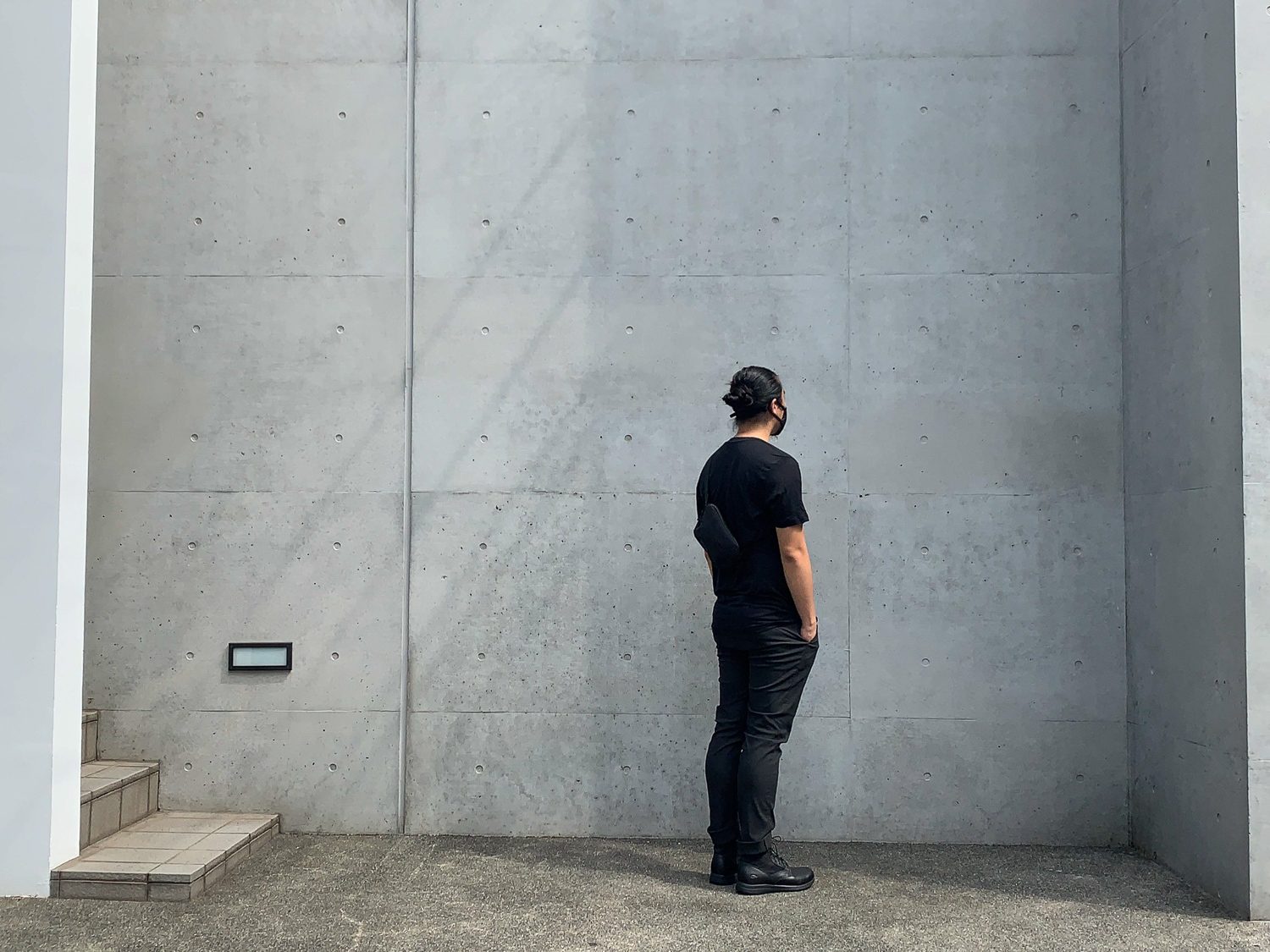 For the price and quality, this is a solid choice for a bag to carry all your essentials and I would definitely recommend it.
Like this review? See all of my in-depth reviews.
Also, consider supporting me by being a Patreon. Every cent given will go back into improving the content of this website.
Tagged bag review sling bag ucon acrobatics