This website is made possible by readers. I may earn a small commission when you buy through the links in this article at no extra cost to you. Learn more.
Wool and Prince t-shirts have been part of my wardrobe rotation for years now. Their t-shirts look and feel great and are made to last. What more can you ask for? A pocket, I guess. This Wool&Prince Pocket Tee review looks at a t-shirt you can wear for a 100 days straight without washing (seriously).
Details
Overview
"Wool and Prince is founded on the idea that guys get more out of life when they have fewer things." is statement on which the brand is build upon. To me, the minimalist mindset has never been about hating things. In fact, quite the opposite.
It has always been about owning things intentionally, letting in only the things that add value to your life. You want to let as little of these things in as possible, to maximize your time on experiences and relationships that matter. To do so, you need t-shirts that are versatile and last a long time.
Wool&Prince is all about that. Their brand took off when Mac Bishop, the founder of Wool and Prince, wore just a single shirt for 100 days in a row without cleaning and the experience went viral. I won't be doing 100 days, but I will be wearing the Pocket Tee in a row for as long as I can to see if it is as good as advertised.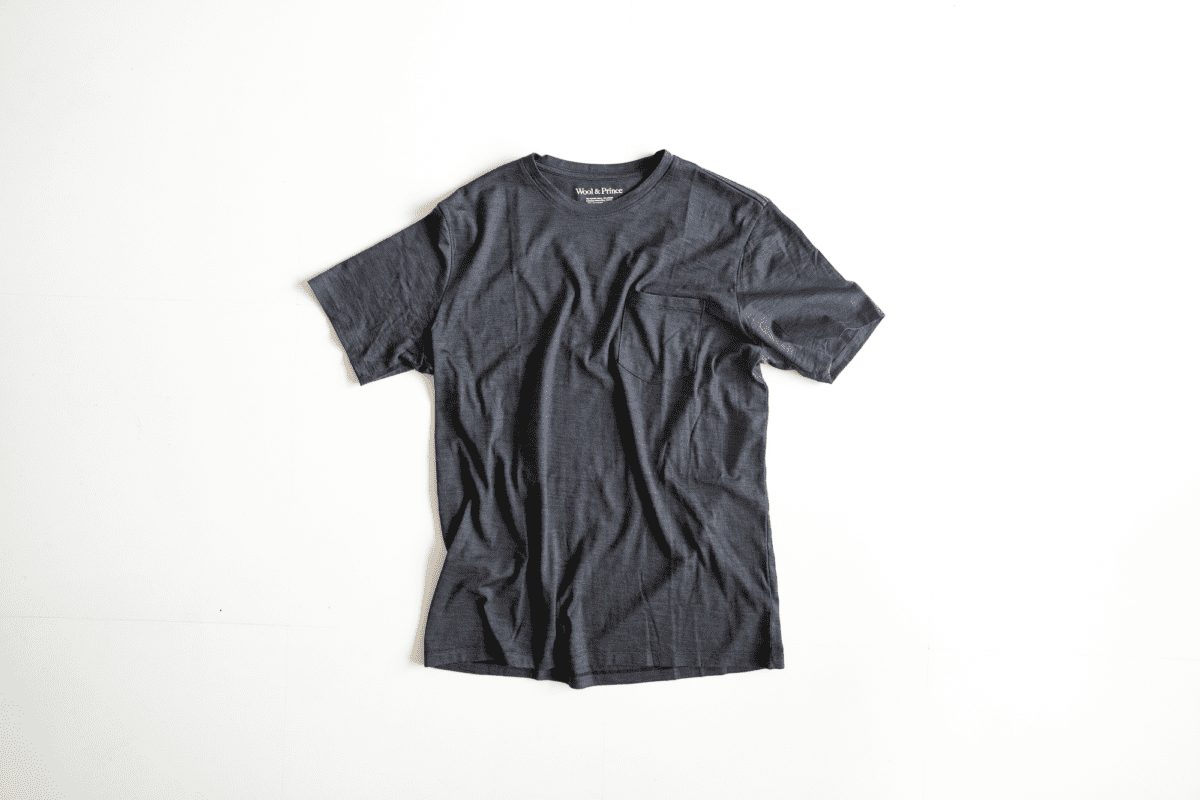 Style
There is nothing groundbreaking about the Wool&Prince Pocket Tees when compared to the other tees from their product lineup. Unsurprisingly, the biggest difference is that the Pocket Tee comes with a pocket on your left chest. On my large t-shirt, this pocket measured 4.5 inch width by 5 inch height (measured to the pointed end).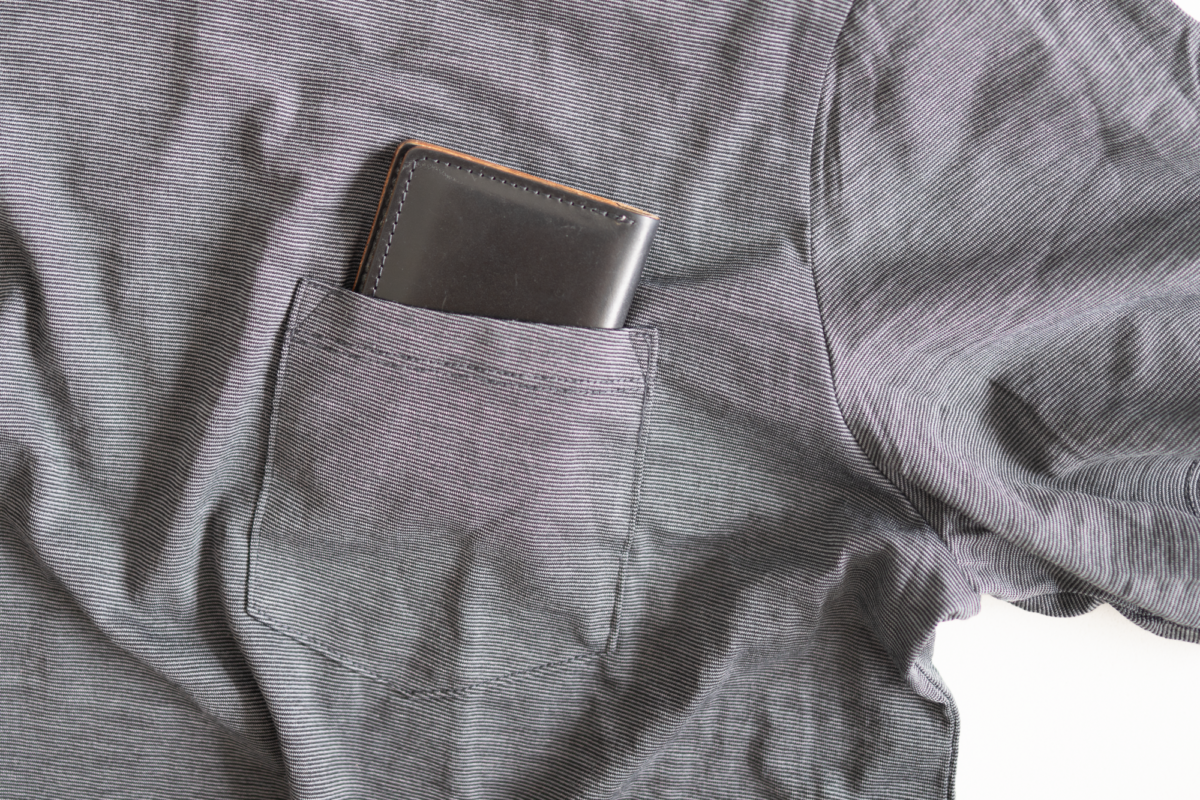 The Pocket Tee comes in five colors, black, blue, sky blue, grey, and maroon. No prizes for which color I went for. While not immediately obvious from the product photography, there's a striped pattern across the black t-shirt. I later learn that the "end-to-end" refers to the stripe patterns that goes from one end of your t-shirt to the other, so this pattern is also on the blue end-to-end colorway. The pattern isn't obvious from a distance and makes my black t-shirt look close to charcoal in color.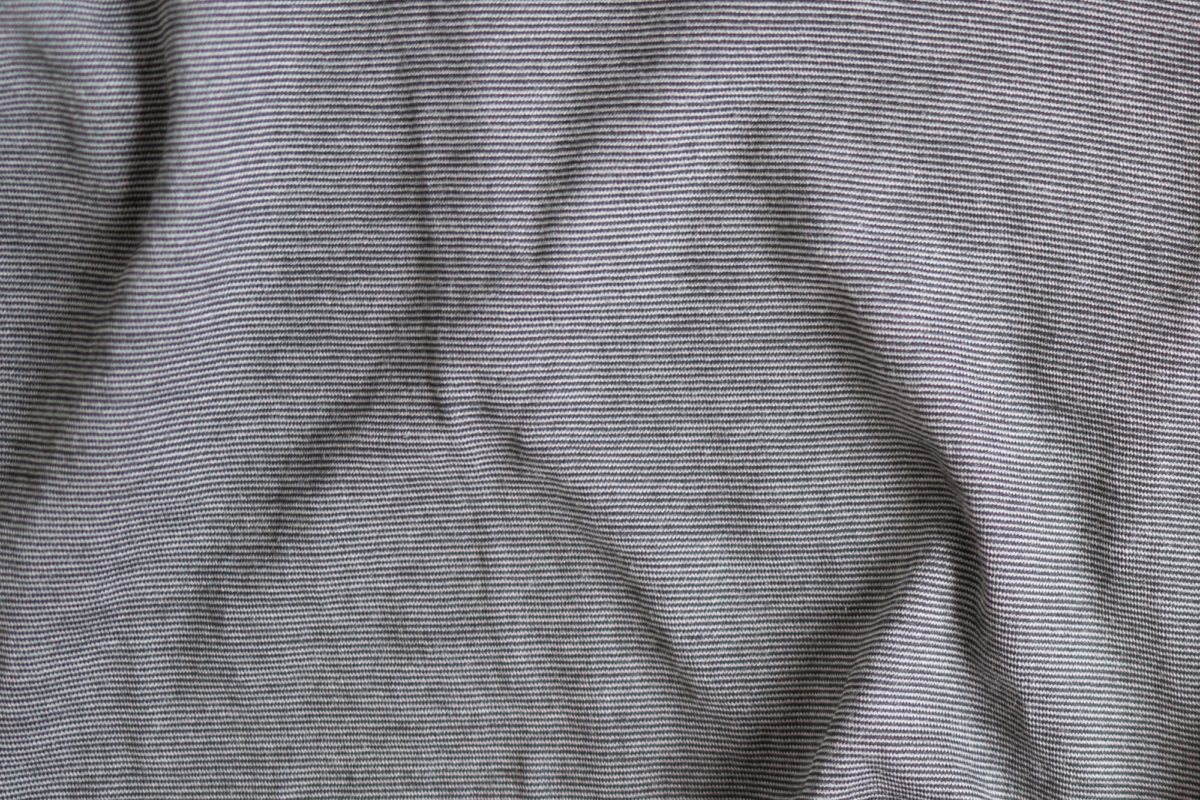 I'm 6ft and about 205lbs. My usual size for American clothing is a size large. I have both the size large and extra large for comparison.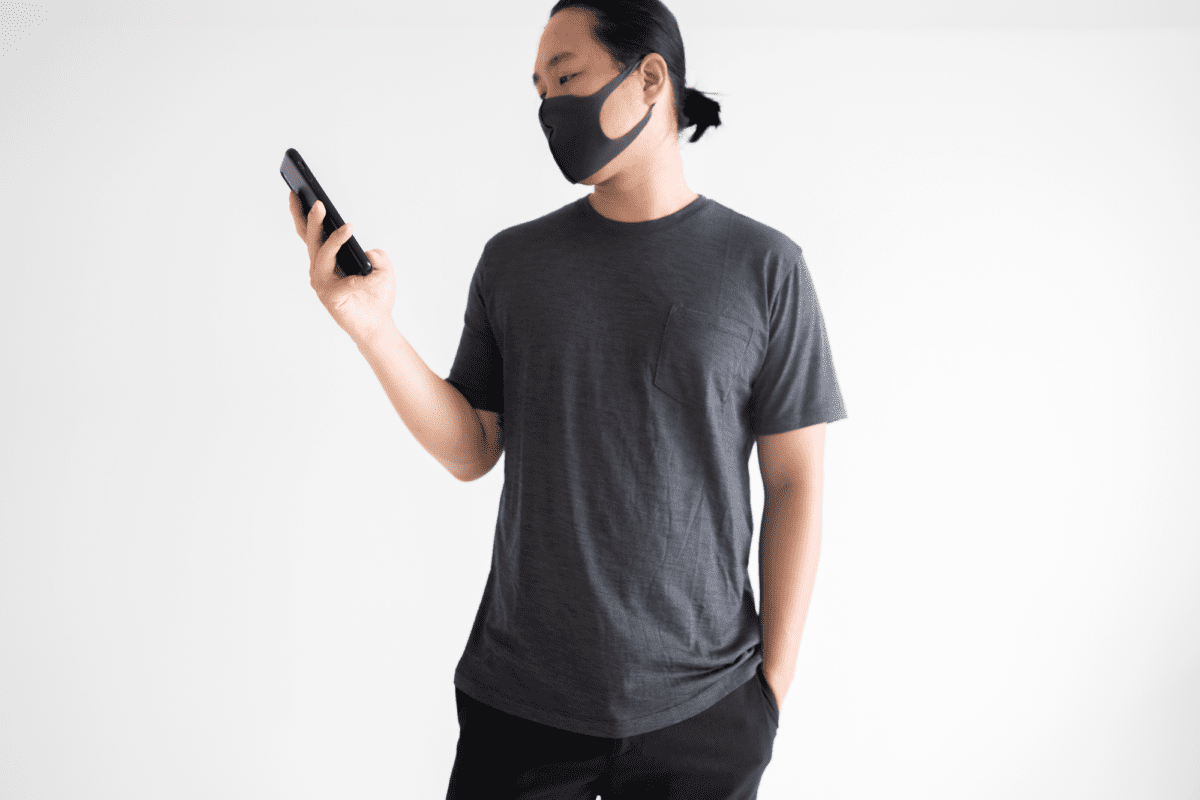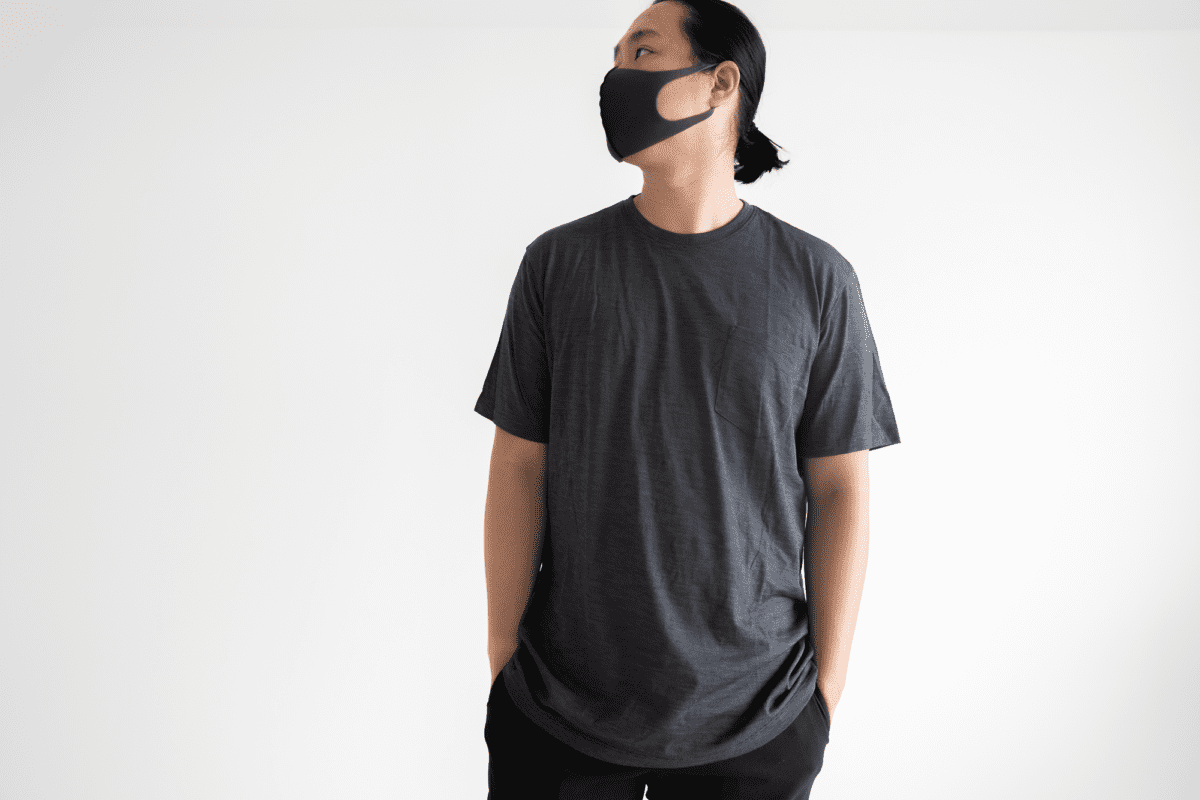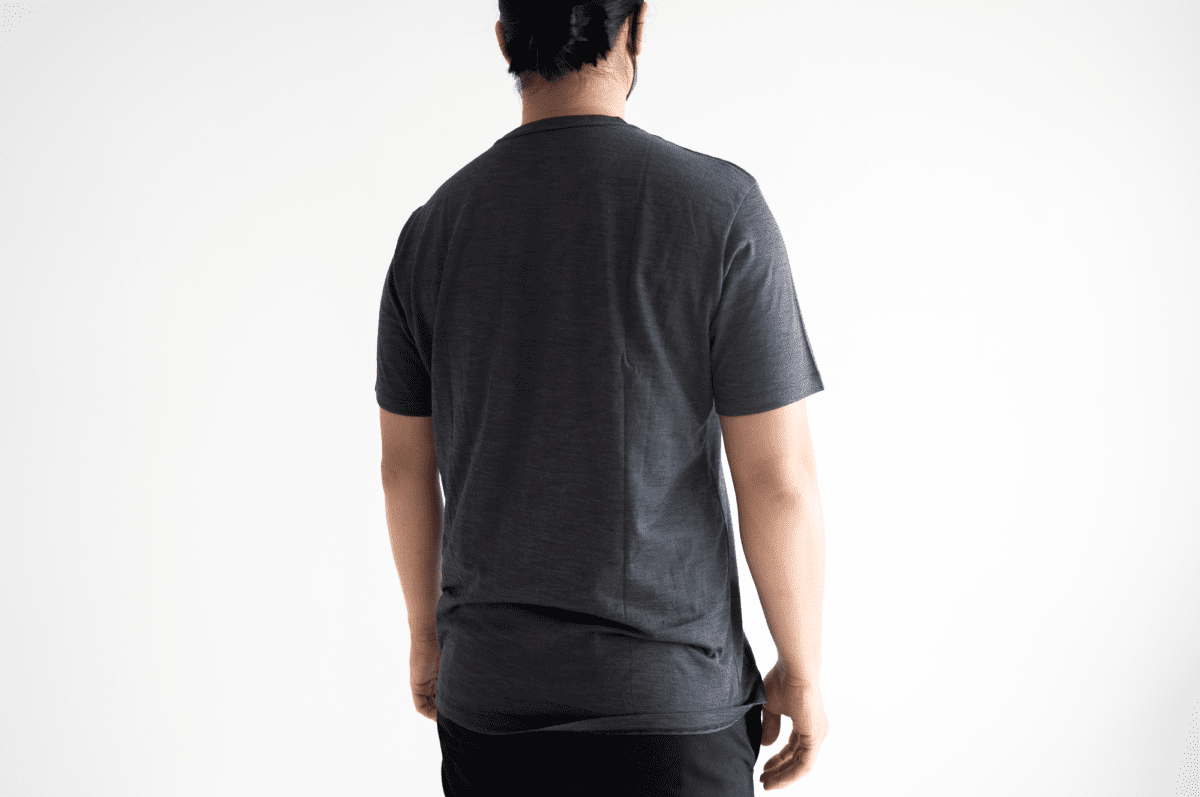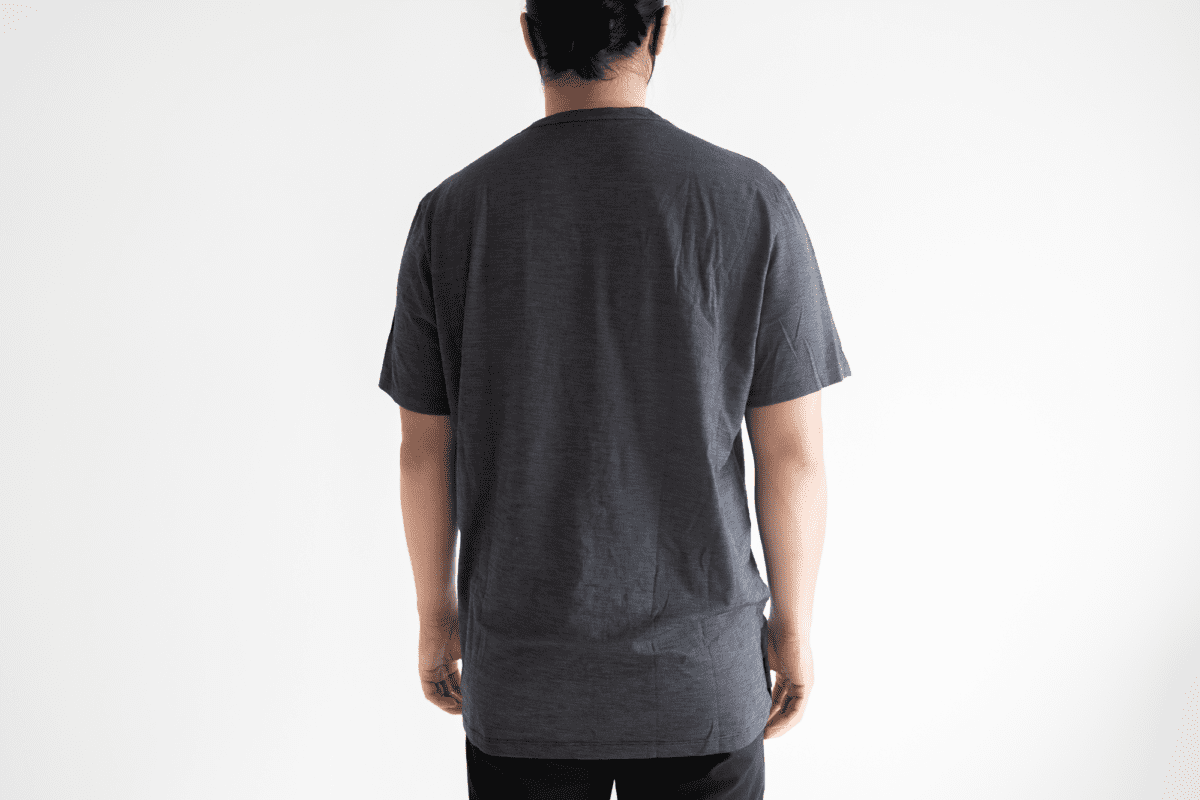 The size large is slightly more relaxed than some of Wool&Prince other t-shirts, like the Wool&Prince Merino Wool Crew Neck. Comparing the large sizes of both t-shirts, the width (measured pit to pit) is 21.5 inches on the Merino Wool Crew Neck and 22.5 inches on the Pocket Tee. The height, however, is the same at 29 inches on both, measured from the top, behind the neck, to bottom hem of the t-shirt.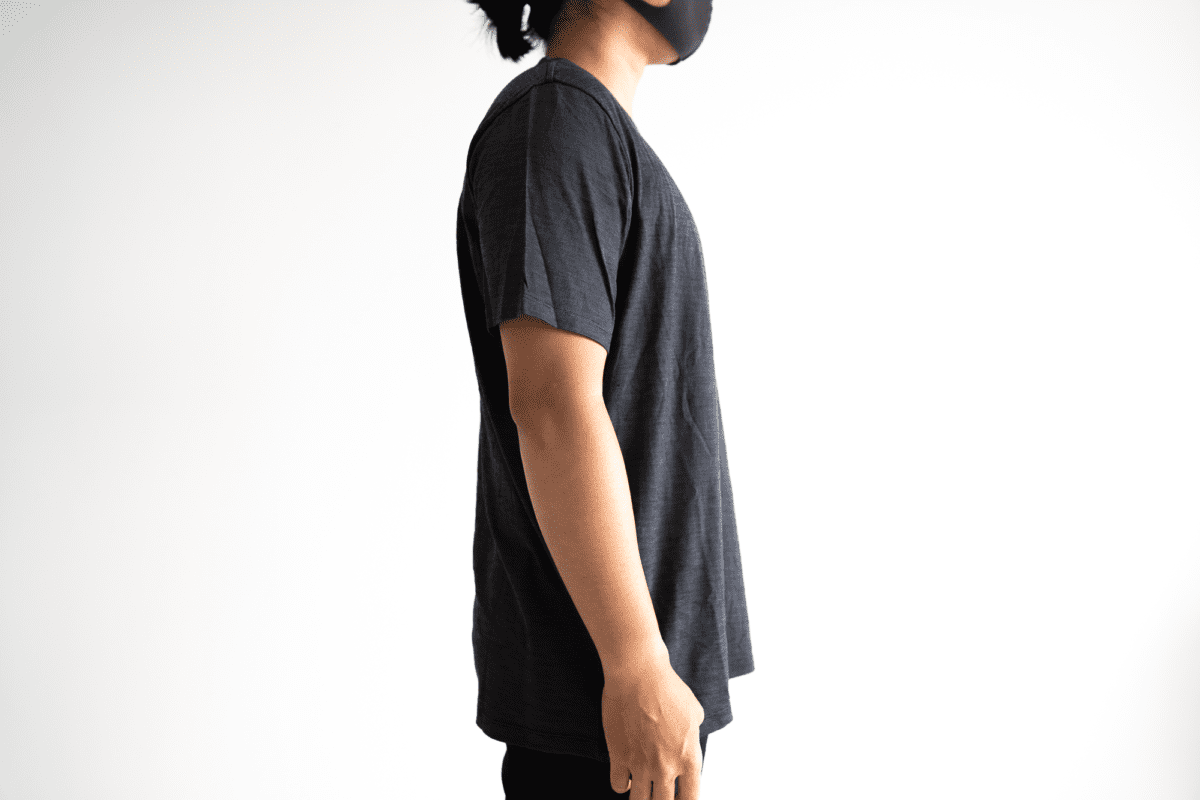 Putting it on, it feels about half size larger, but does not warrant sizing down. Some might find the t-shirt an inch or so too long, but I personally like the length. It lets me bend over without flashing my sexy butt crack at lucky strangers.
The extra-large offers me a more relaxed look, without looking too big or frumpy. I personally like the extra-large size a little bit better, since I generally just prefer oversized t-shirts.
But no one likes ads, so I got rid of them. If my articles helped you, I ask for your support so I can continue to provide unbiased reviews and recommendations. Every cent donated through Patreon will go into improving the quality of this site.
The design of the Wool&Prince isn't about reinventing the wheel, but about getting the details right. The combination of solid craftsmanship, stellar material choice, and attention to details yields a t-shirt that you will want to wear all day, everyday.
Material
The material of the Pocket Tee is a 78% merino wool and 22% nylon blend. This is the same blend you will find on the Wool&Prince Travel Tee.
While 100% merino wool like the Crew Neck might sound enticing, but most leave out the part where 100% merino wool is not the most durable material out there. 100% merino wool feels nice and all, but if you have to replace your t-shirt each season, the hole in your wallet won't feel as nice.
How do you get the best of both worlds—luxurious feel and all the magical properties of merino wool like odor resistance, yet stay durable enough to take on the wildest of adventures?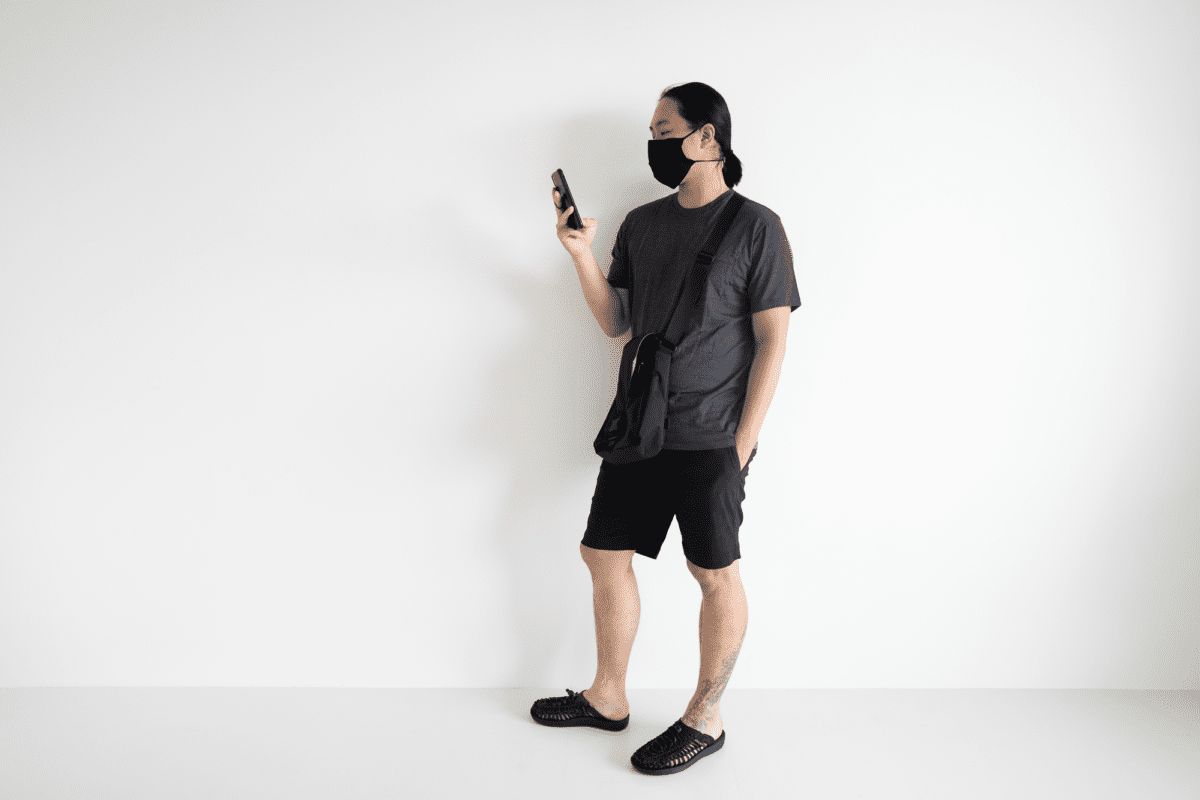 Wool&Prince thinks that this 78/22 blend is the secret formula. With just the right amount of nylon, you get durability without losing any of the goodness that comes with merino wool.
The yarn of this merino wool is 17.5 micron. Generally, the lower the micron, the softer and more luxurious it'll feel. 17.5 micron is pretty standard in t-shirts of this category and is the micron count of all of Wool&Prince t-shirts. If you try to go lower, the price goes up exponentially. 17.5 micron count straddles perfectly on the cost versus benefit line.
Two small nylon filaments is spun around this merino wool yarn to not only increase durability, but also reduce pilling and improve shrink resistance, giving it the 78/22 blend.
Usage
I've taken up the challenge of wearing this t-shirt consecutively in Tokyo's humid summer. Now, the wonders of merino wool and merino wool blends aren't anything new to me. You can expect them to be as odor-resistant as they come and these t-shirts perform as advertised. You can probably get away with not washing it until it smells which might take weeks. That is, if you can get over the mental barrier since we are used to washing clothes after each use.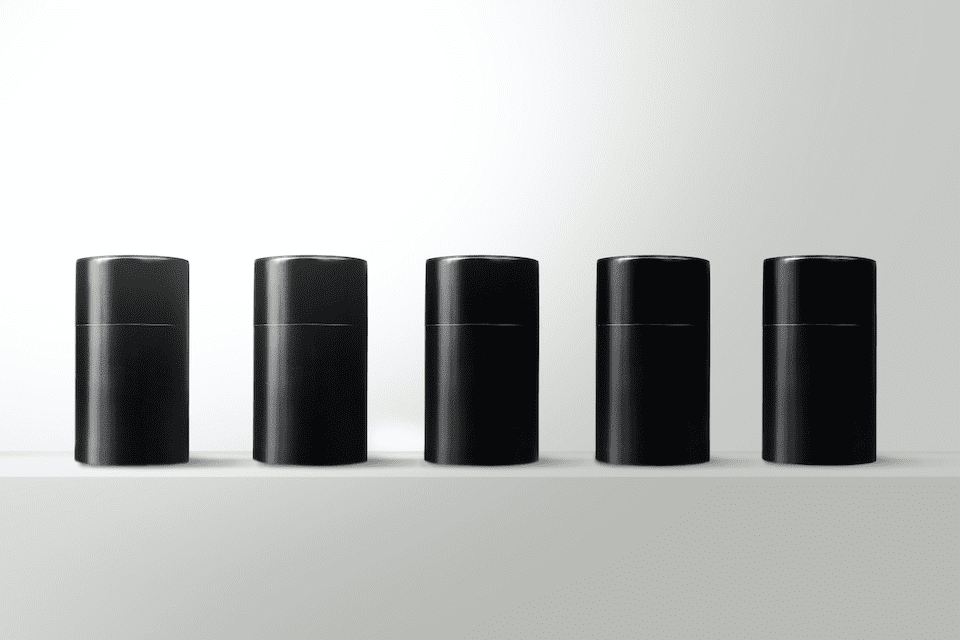 I found a 100 year old company that would create these heirloom quality canisters for me. They are handmade and will keep your tea leaves, coffee beans or anything that you need dry for years to come.
or read review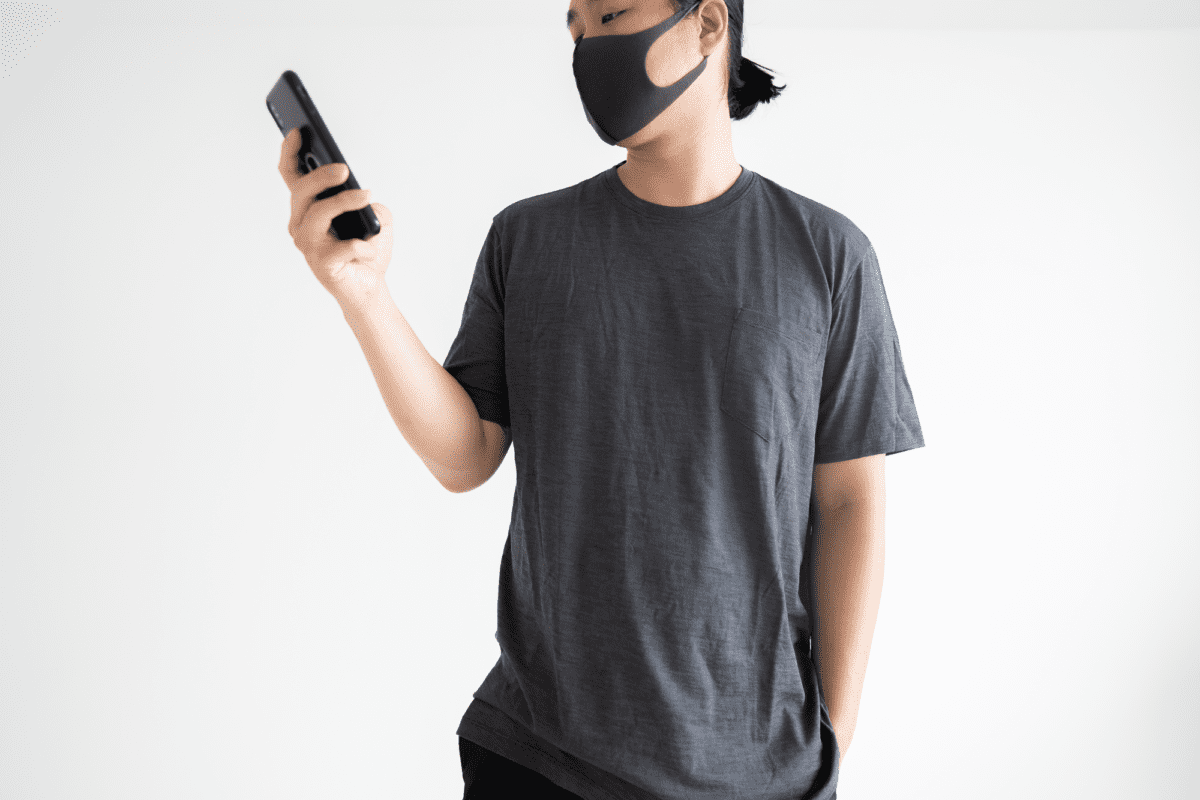 I've worn the t-shirt for days in a row without washes and there simply isn't any smell. Your mileage may vary since this depends on a variety of factors like the environment, the amount of sweat you emit, and how much your body smells. One thing's for sure—your regular cotton t-shirts won't be able to do the same.
If by some off chance it smells at the end of the day, leave it up in a well-ventilated room and chances are that any smell will be gone by morning.
This makes the Wool&Prince Pocket Tee an ideal t-shirt travel. I mean, it's similarities with Wool&Prince very own "travelified" t-shirt, the Travel Tee are jarring with exactly the same material blend and fabric weight.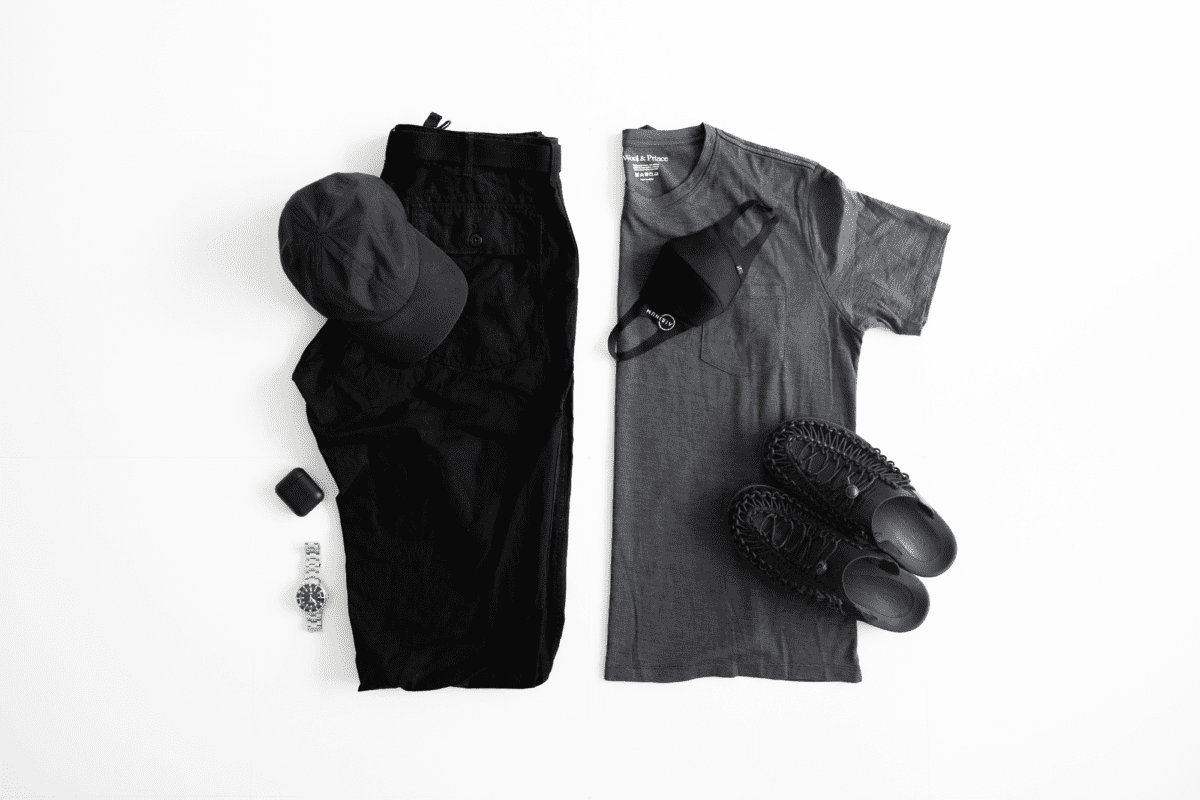 The heat-regulating property of the t-shirt is also worth mentioning. It's warm and cool when you need it to be. It matches well, style-wise and temperature-wise, to a variety of situations. In fact, because of the material blend, I am more likely to pack it into my travel bag compared to something like the Outlier Ultrafine Merino T-Shirt. The slightly lower fabric weight (160gsm compared to the 195gsm on the Outlier Ultrafine Merino T-Shirt) makes it more preferable asince you can always layer up a t-shirt but not layer down.
Since this is the Pocket Tee, I felt compelled to mention the pocket, although there is not too much to say. It is a pretty standard pocket and fits my NOMAD Shell Cordovan Wallet well although the corner of my wallet does catch onto the opening at times (see the gif below).
It is not too small like on some pocket tees that it allows me to put in and take out my wallet easily with one hand. It does slop down a little if you put something too heavy so my wallet is just about the heaviest thing I would have in there.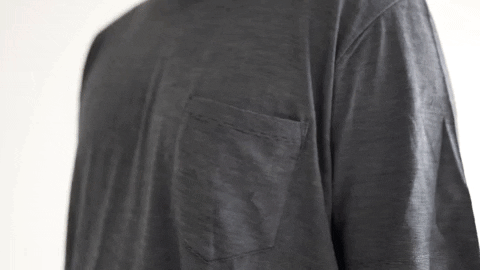 Wool&Prince Pocket Tee vs Crew Neck (vs Travel Tee)
What if you don't need a pocket? Then you are in luck, because Wool&Prince has a version without it called the Crew Neck. What are the main differences between the two (besides the pocket)?
The Crew Neck is $6 cheaper than the Pocket Tee
You are paying $6 for that little pocket. It's worth it to me. But, if you don't need a pocket, the Crew Neck offers a simpler aesthetic and you save pocket change for a cup of Starbucks coffee.
The Crew Neck has way more colors
If you prefer as solid black t-shirt like I do, then the Pocket Tee won't do it for you. The Pocket Tee comes with five colors while the Crew Neck comes with a whopping 13 colors.
For those who are lazy to compare, here are all the colors for each version
Pocket Tee
Black End-On-End
Blue End-On-End
Gray Heather
Redwood Mari
Sky Blue
Crew Neck
Marled Blue Pinstripe
Black
Iron Gray
Heather Gray
Silver Birch
Natural White
Redwood Mari
Spiced Red
Navy
Dusty Blue
Sky Blue
Sage Green
Spruce Green
They are practically the same…
While I was tempted to write a whole other review for the Crew Neck, the Pocket Tee, Crew Neck and Travel Tee are practically the same t-shirt different type of pockets. The sizing, material, and experience will be exactly the same taking the pockets out of the equation. The difference in costs of each can be attributed solely to the pockets, which should make your decision easy.
Conclusion
If you are an existing customer of Wool&Prince, the Pocket Tee shouldn't offer any surprises. You will get what you pay for—a well-made, well-designed t-shirt, at the level of finish you've come to expect from Wool&Prince.
Additional Images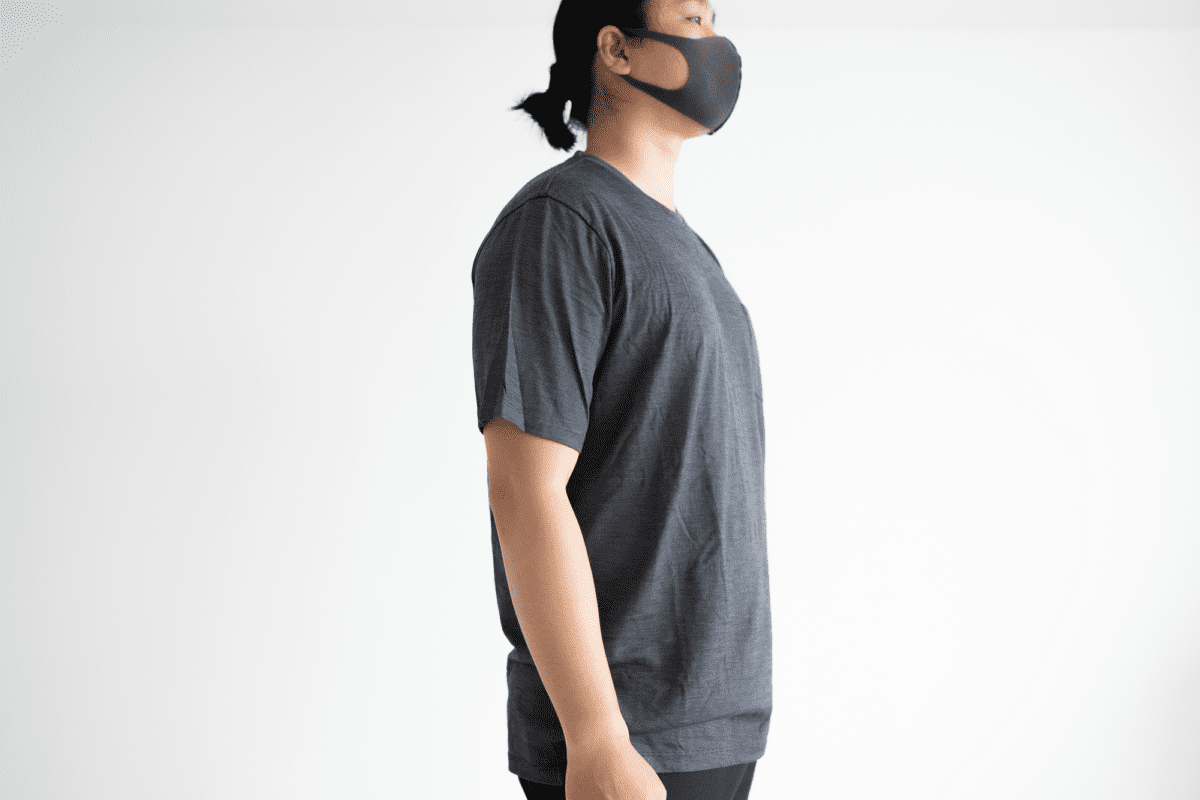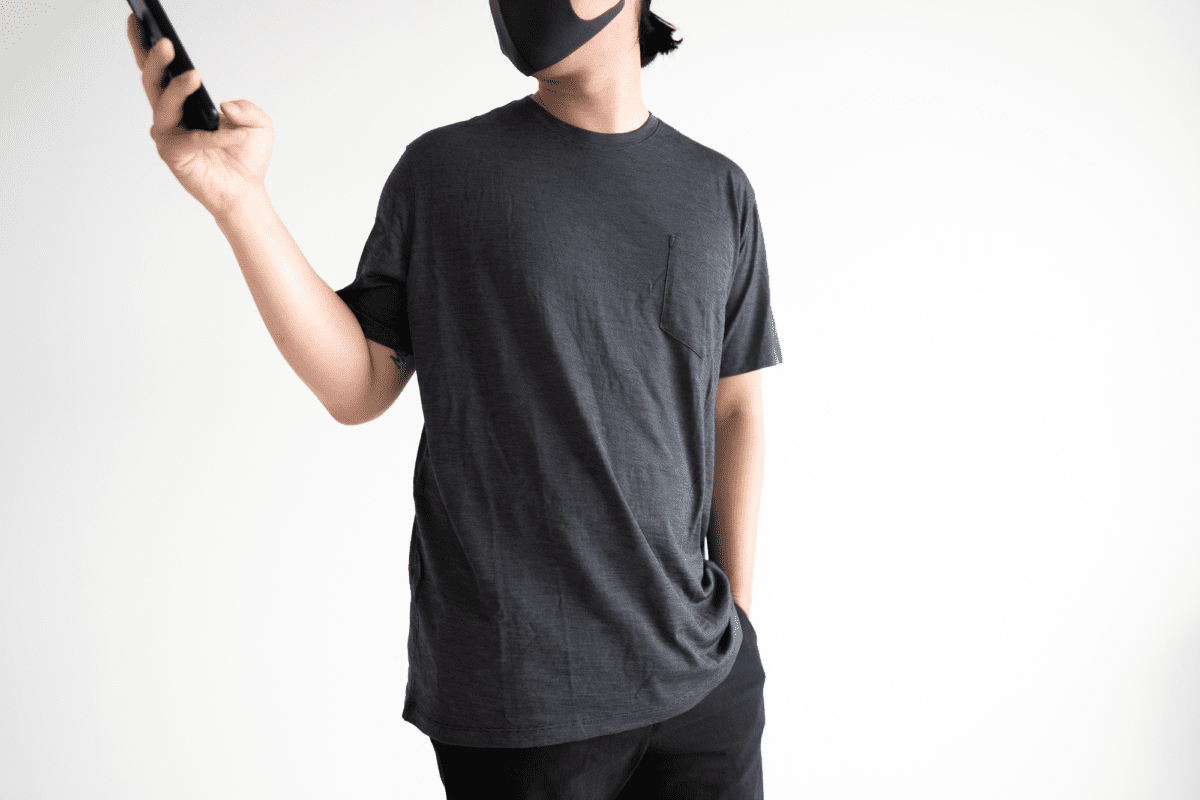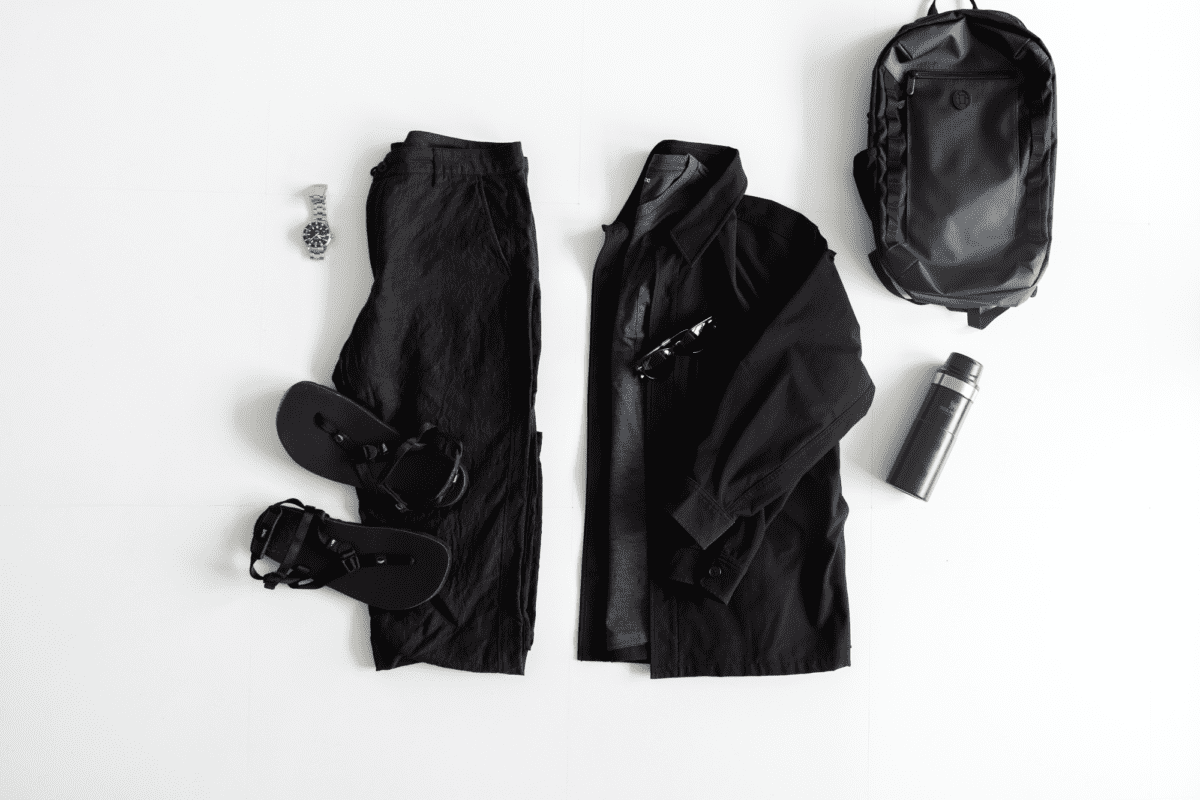 Like this review? See all of my in-depth reviews.
Also, consider supporting me by being a Patreon. Every cent given will go back into improving the content of this website.
Tagged merino wool review t-shirt wool&prince