This website is made possible by readers. I may earn a small commission when you buy through the links in this article at no extra cost to you. Learn more.
Details
Price $9.90 on uniqlo.com
Sizing 6ft and 187lbs, I wear an XL from the Japan stores.
Material 100% Supima Cotton
Overview
Over the next few months, I'll be reviewing different t-shirts. Of course, all in black and fit for travel. I have tried plenty of t-shirts, in a whole range of blends, and as of this post, the Supima tee from UNIQLO is my go-to t-shirt out of all of those. Graduating from Hane's tees, these t-shirts have now become a mainstay in my wardrobe, a component that I can't live without.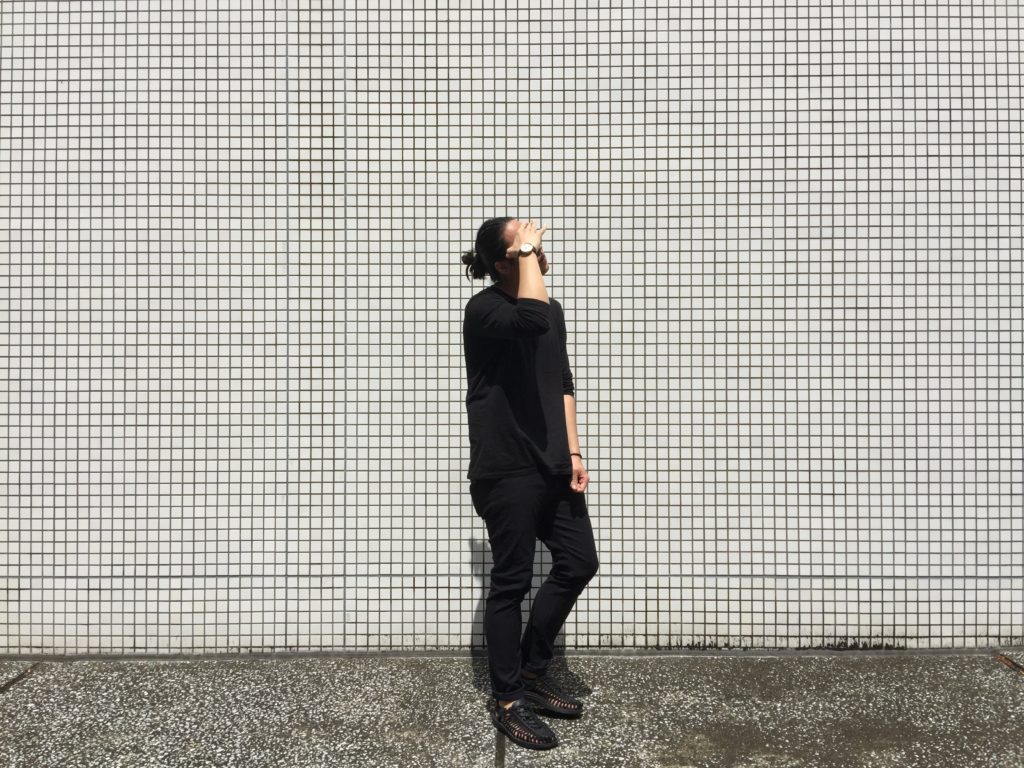 I kid you not, I have at least 10 of these in long and short sleeves. I wear these to work, on dates and even to sleep. I can't imagine there is anyone else more qualified to give a review on these.
Style
I am not gonna pretend to be some kind of t-shirt aficionado and come up with some bullshit style commentary, t-shirts are t-shirts. There is only so much you can do with the style, especially when all I write about is black, basic t-shirts with no branding, not even pockets.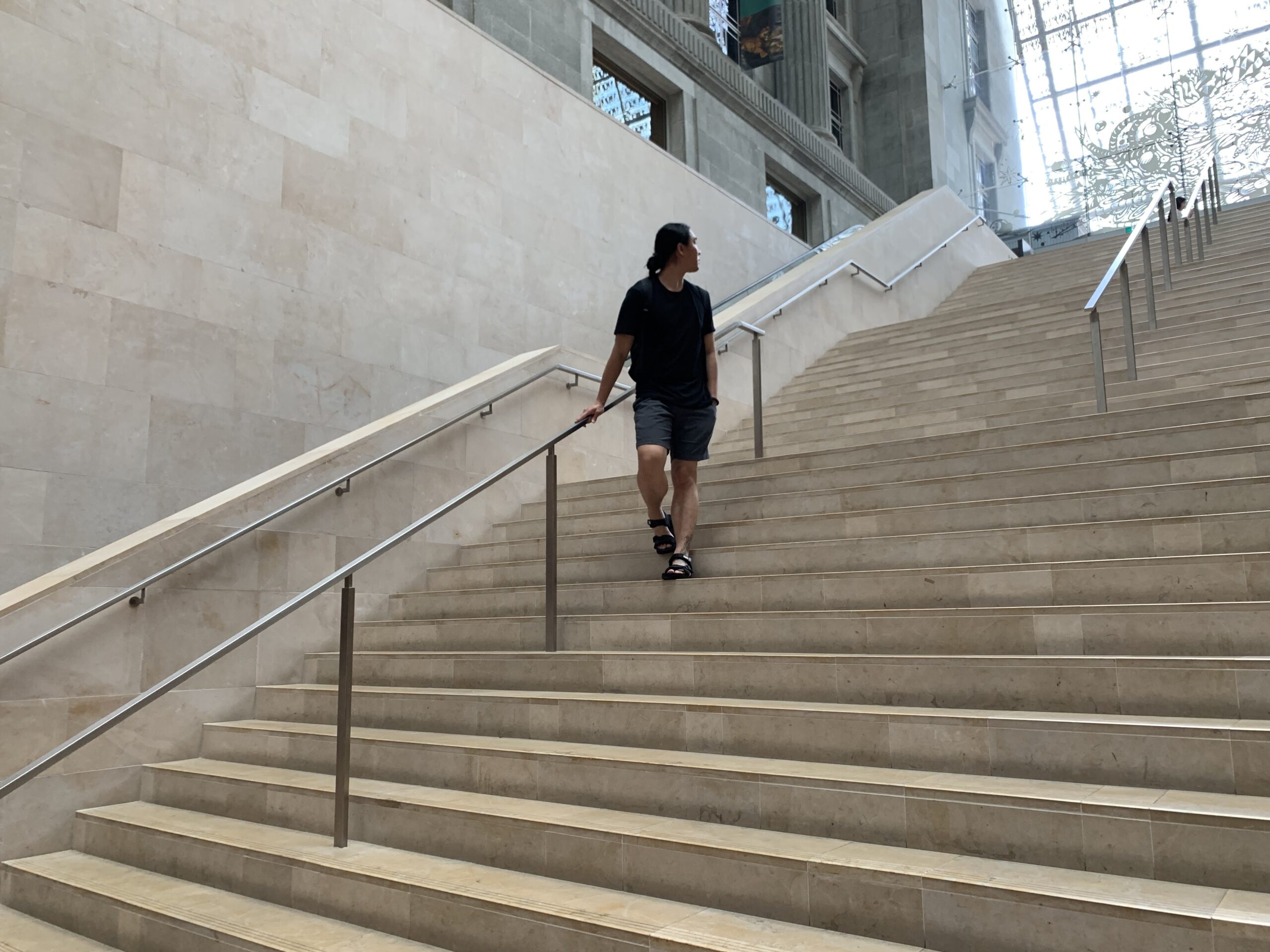 With that out of the way, this t-shirt looks as basic as it gets, but not at all sloppy. The material gives it a very clean look. Some t-shirts tend to get discolored over time and the shape goes awry, but not this tee. It has kept its shape and color very well for a 10 dollar tee.
While in Japan, UNIQLO is sometimes associated with being basic or unfashionable, this t-shirt does not give me that impression at all, and goes well with almost any combination of clothing, at least for me since I wear only black.
The product description states there is a very slight glossy sheen to this t-shirt, but I don't find it particularly noticeable even if you inspect it real close, but you would be able to notice this when comparing with another t-shirt side by side, under good light.
Fit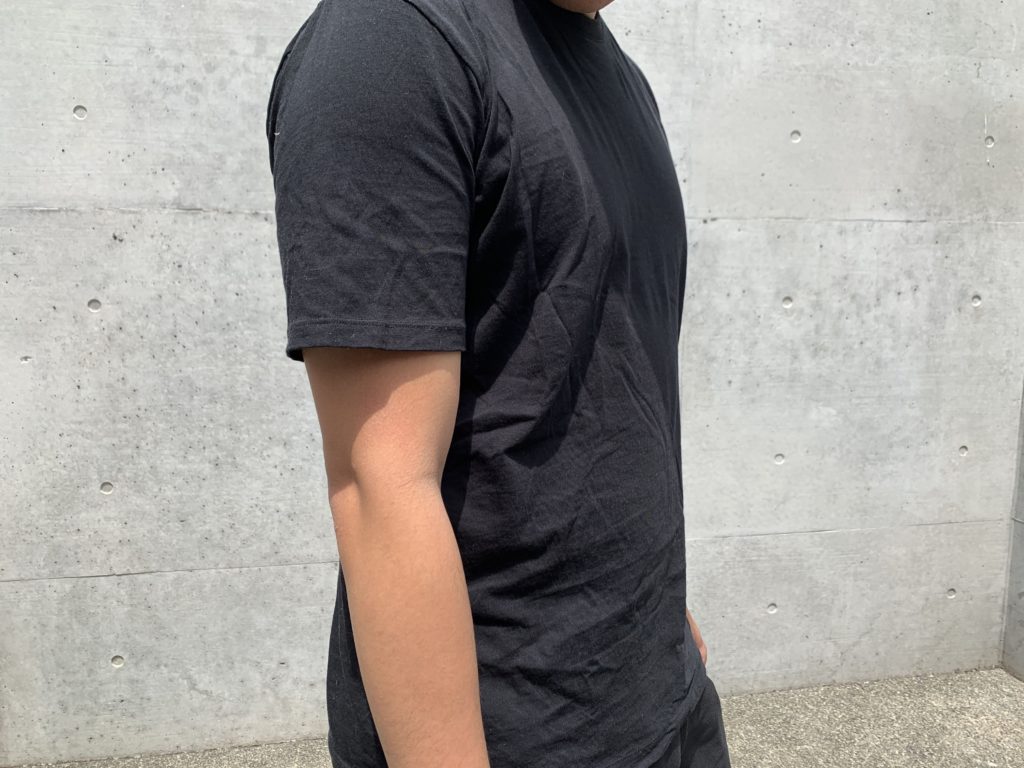 I am 6ft (182cm) and 187lbs (85kg) and wear an XL. The size is the same when bought it from the Japan and Singapore store, and probably consistent in Asia. You should note that sizes in Japan are generally one size above the US, so I would get a size L in the US.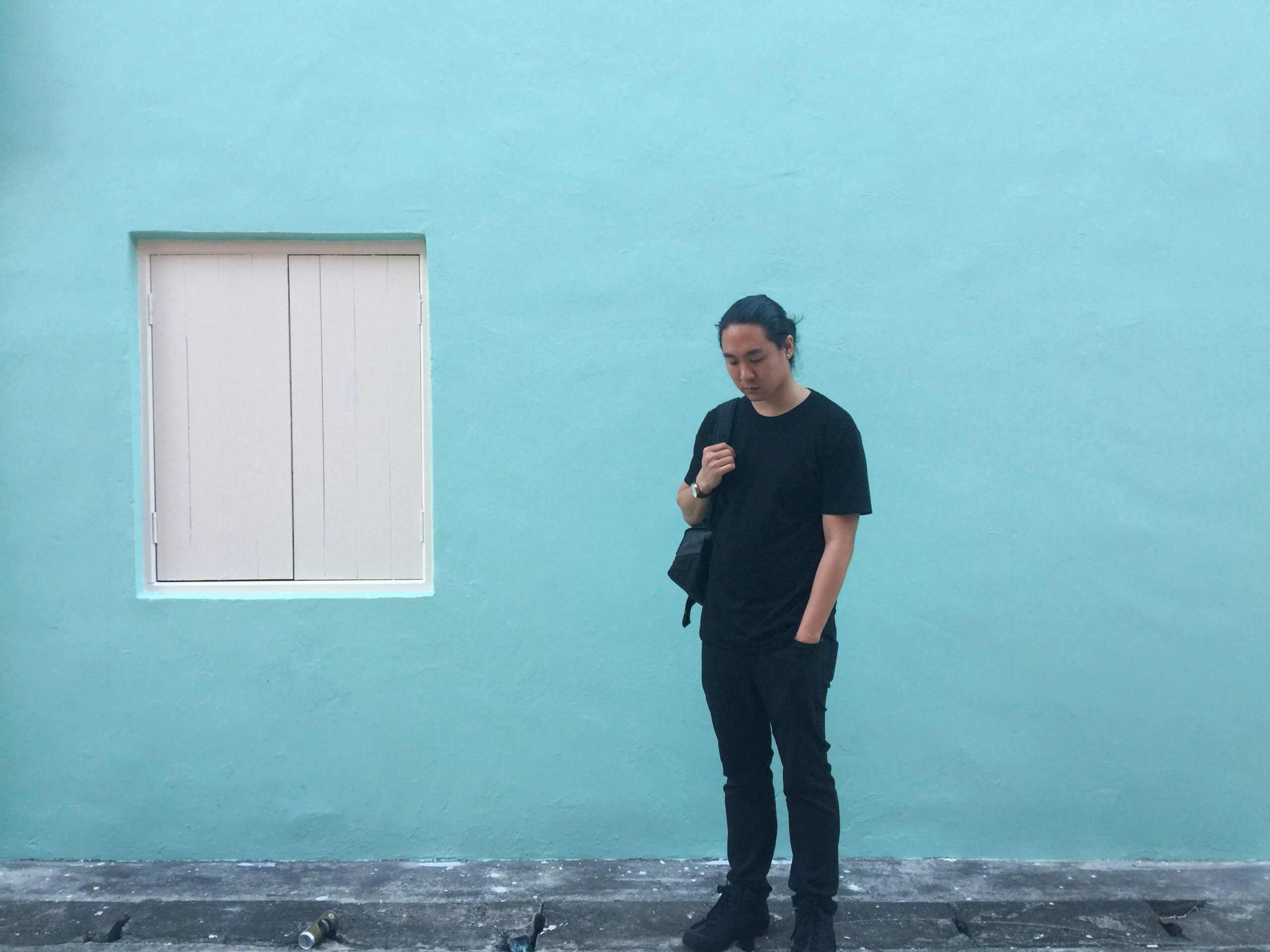 But with the amount of stores all around the globe, it shouldn't be too hard to go down to try it out. You can also exchange them for another size if you ordered online and they don't fit.
These are regular-fitting t-shirts, as opposed to slim or oversized. There is a slimmer cut around the shoulders and arm holes to allow for a cleaner look as the t-shirt wouldn't bunch up.
The collar (or head hole? Whatever it's called) is slightly smaller than other t-shirts, adding to the clean look and is probably good as there is some allowance for potential stretching.
But no one likes ads, so I got rid of them. If my articles helped you, I ask for your support so I can continue to provide unbiased reviews and recommendations. Every cent donated through Patreon will go into improving the quality of this site.
Stitching
It's double stitched at the sleeves and single stitched at the collars. I've never had any of these stitched come undone or the collars stretched in all the years I've owned them.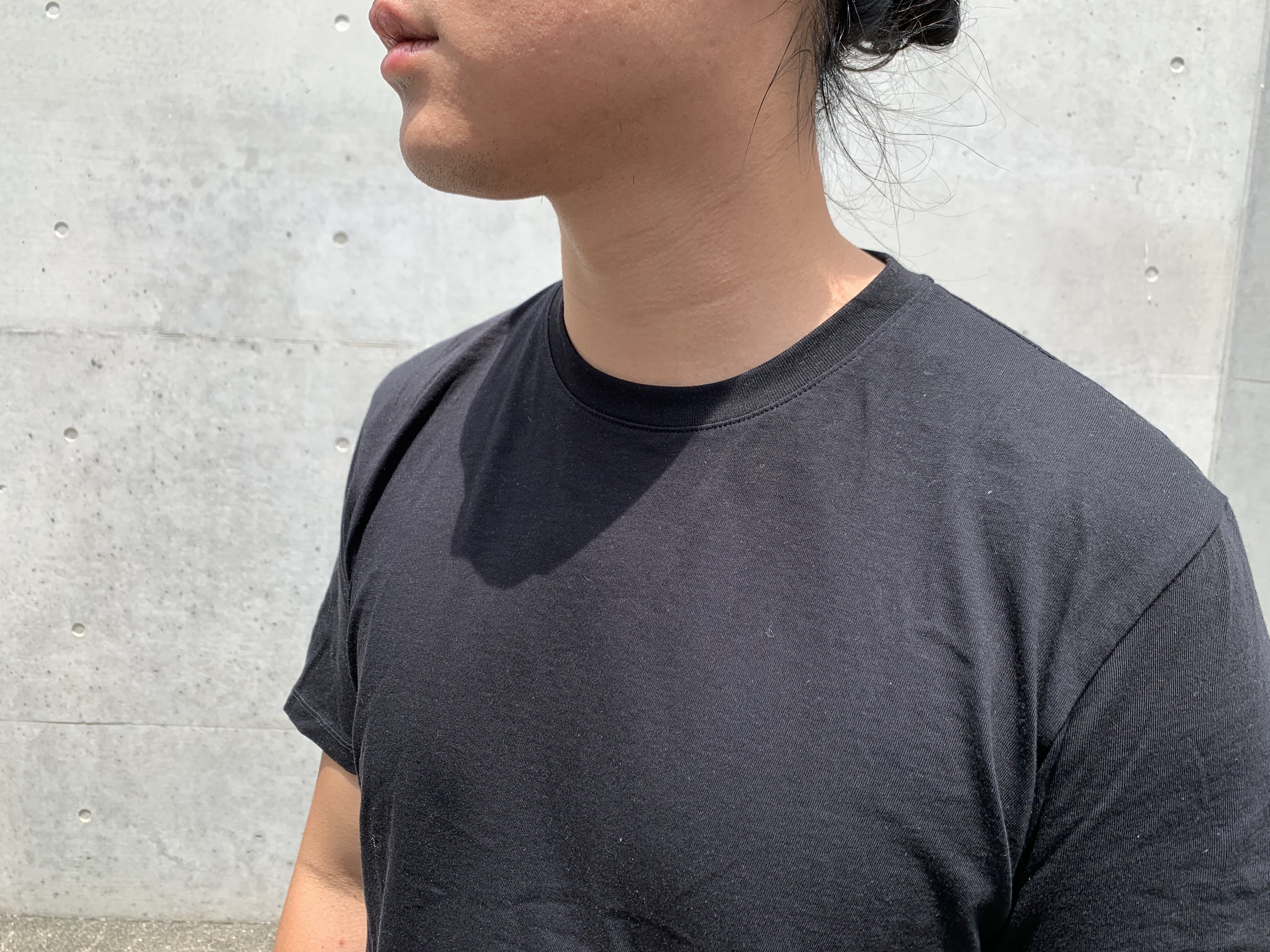 Material
This is probably the biggest differentiator for most when buying a basic tee.
If you didn't already know, Supima is simply a brand of cotton. This is, in fact, still a cotton tee that you might have plenty of experience with.
What makes Supima different is that the fiber length averages at 1.4 inches while most cotton is at 1 inch.
The longer fiber length means that it's almost twice as strong as regular cotton, as it resists pilling, tearing and breaking better.
It is also softer and gets softer over time. I've found this to be true, and might I repeat, I wear these to sleep.
The fine fibers also absorb and retain dye better, which is key for black fabrics, infamous for fading easily. My t-shirts' color has held up spectacularly and even after three years of wearing them, there are barely any noticeable fades.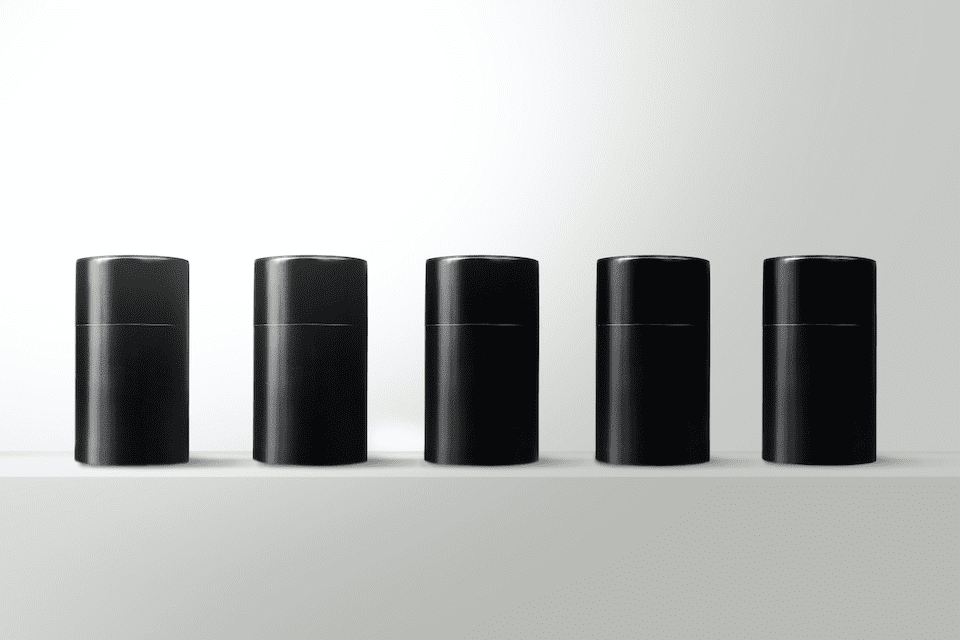 I found a 100 year old company that would create these heirloom quality canisters for me. They are handmade and will keep your tea leaves, coffee beans or anything that you need dry for years to come.
or read review
For 100% cotton tees, Supima is, without a doubt, the best kind of cotton you can get.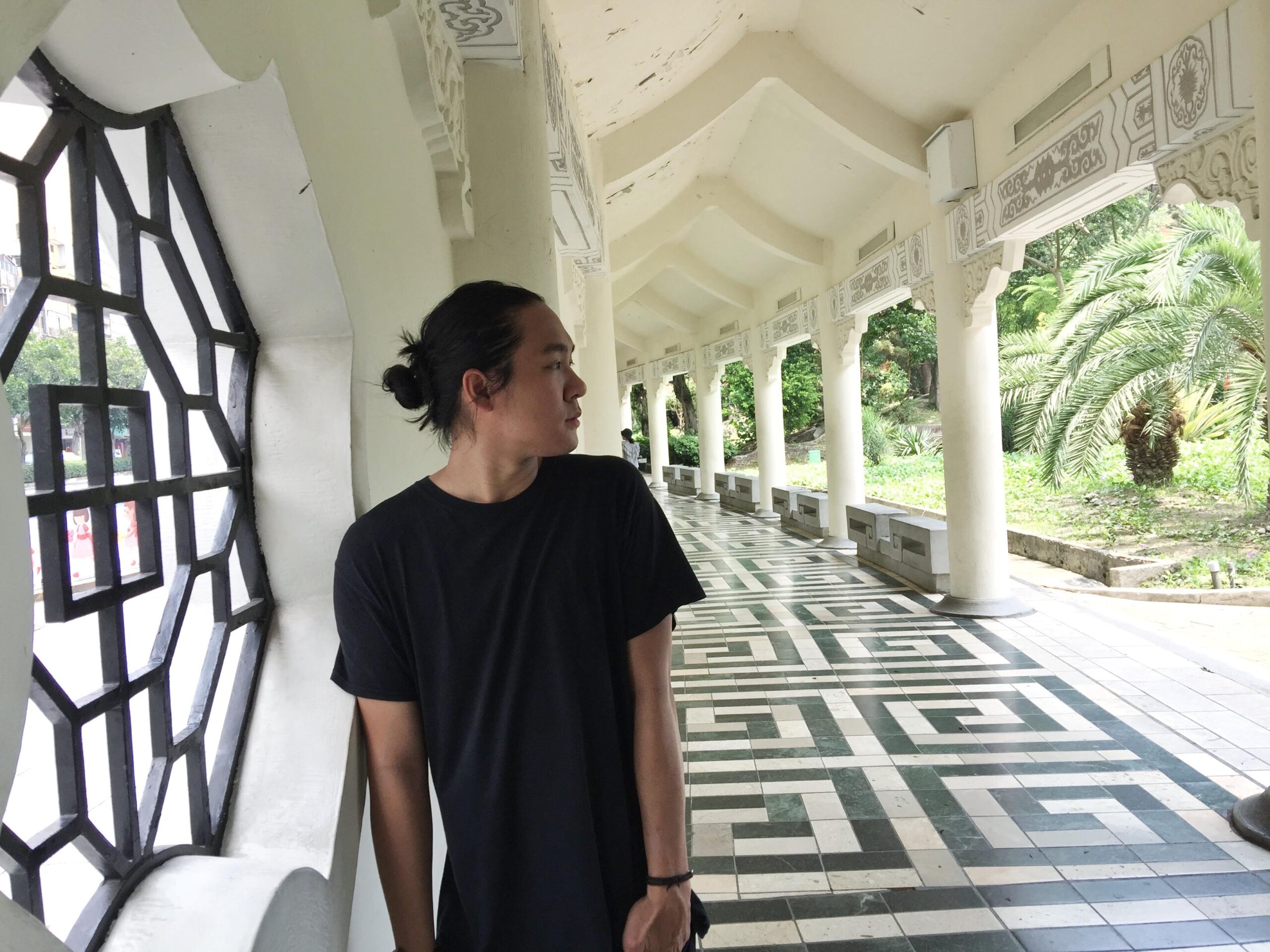 Cost Performance
When people ask themselves, "Is this expensive?", they are really asking themselves if the product is worth the cost. At $10, it's really hard to think this isn't worth it.
For this tee, what really stands out is the cost performance. While UNIQLO is well known for their affordable prices, ten dollars for a Supima tee is unprecedented. A quick search on Amazon shows a few competitors, with little coming close to that price.
As you can see, that price is hard to beat. I've owned $100+ merino tees and you would start worrying about them staining or getting holes, and that is the last thing you want to do when you travel.
At $10, you can simply get it replaced if you tear or stain it, even while on your trip, seeing that UNIQLO is so widely available across the globe.
Conclusion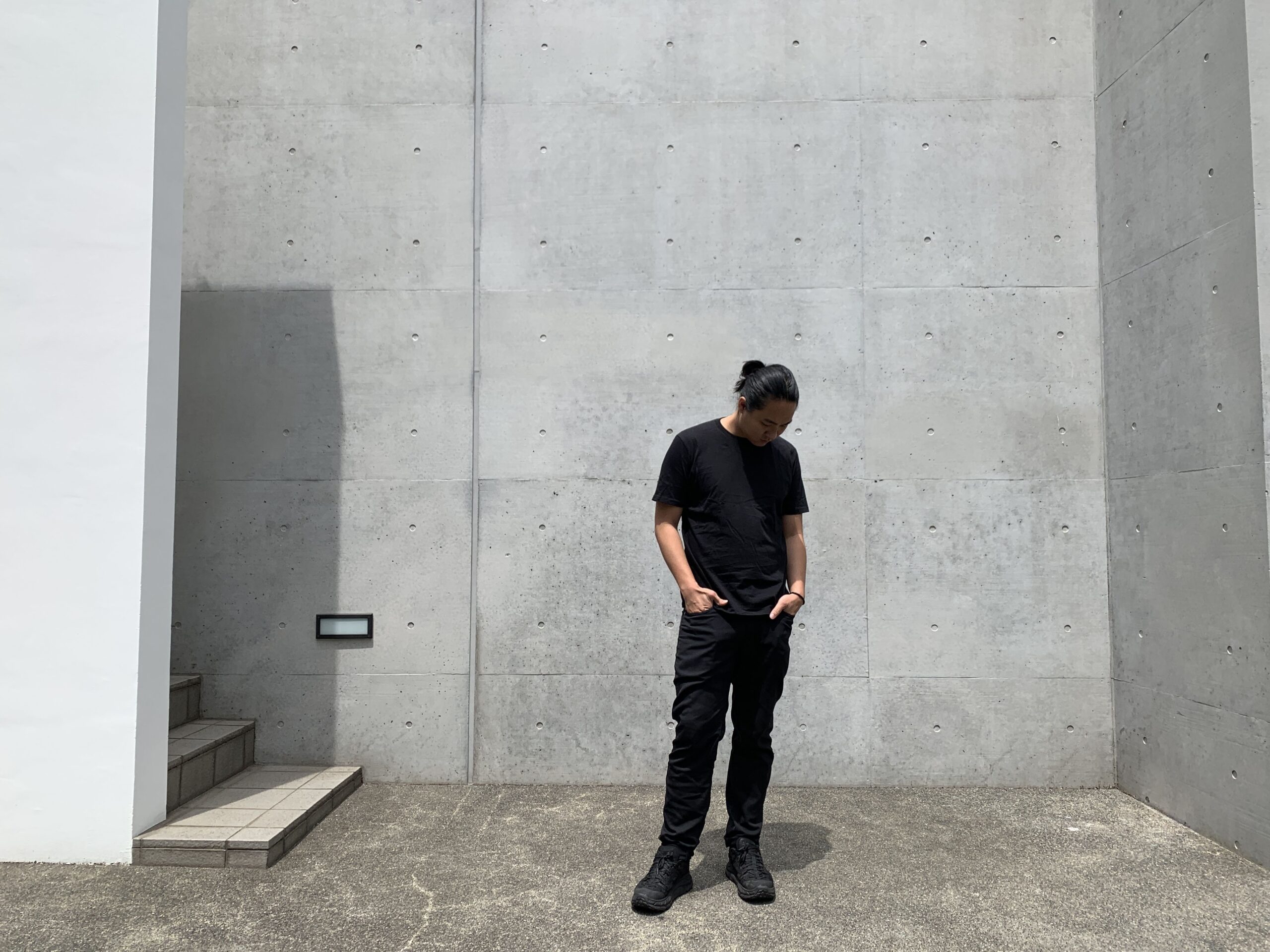 Not all black t-shirts are created equal. I know, I have at least 20 plain black t-shirts and they are the only thing I wear. And I can say that this t-shirt truly stands out in price and quality.
For a product with Japanese design sensibilities and quality control, accessible on practically every street corner if you live in Japan, and that low price, you can't go wrong with the UNIQLO Supima t-shirt.
Like this review? See all of my in-depth reviews.
Also, consider supporting me by being a Patreon. Every cent given will go back into improving the content of this website.