This website is made possible by readers. I may earn a small commission when you buy through the links in this article at no extra cost to you. Learn more.
Details
Price $24.99 on outdoorelement.com
(10% off will be applied at checkout via this link)
Weight 0.99 lbs / 449 grams
Braided in USA
Overview
I'll admit, I'm no hardcore survivalist. While I've been through a jungle survival course in my army days (I didn't pass), you won't be catching me on Naked & Afraid anytime soon.
Don't get me wrong. I love nature, but living in perhaps the busiest area in one of the busiest city in the world, the only jungles I frequent are concrete ones.
So, when I set out to review this survival bracelet, I told myself to get uncomfortable and go light some fires in the park (and avoid getting arrested for arson).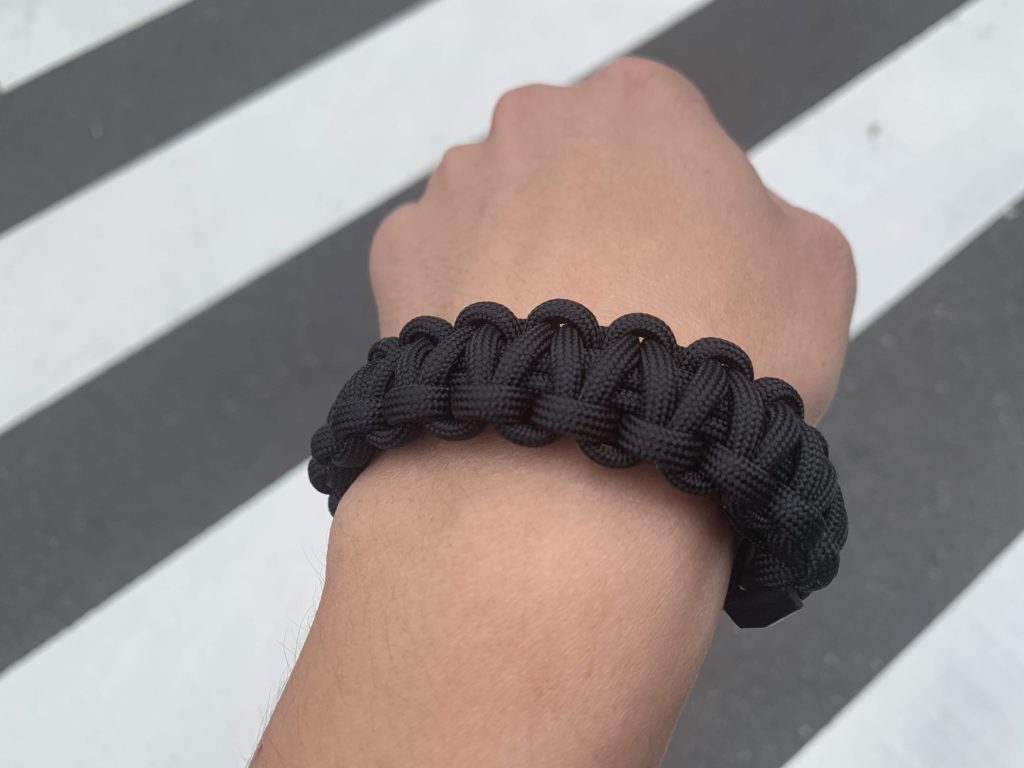 Style
While I've worn many different bracelets over the years, I've only had experience with one other survival bracelet. As far as survival bracelets go, they usually carry a distinct military-bro look. But I found that if you get the outfit right, it can add that little dash of badassery to classic styling, while will result in a little boost that any man can appreciate.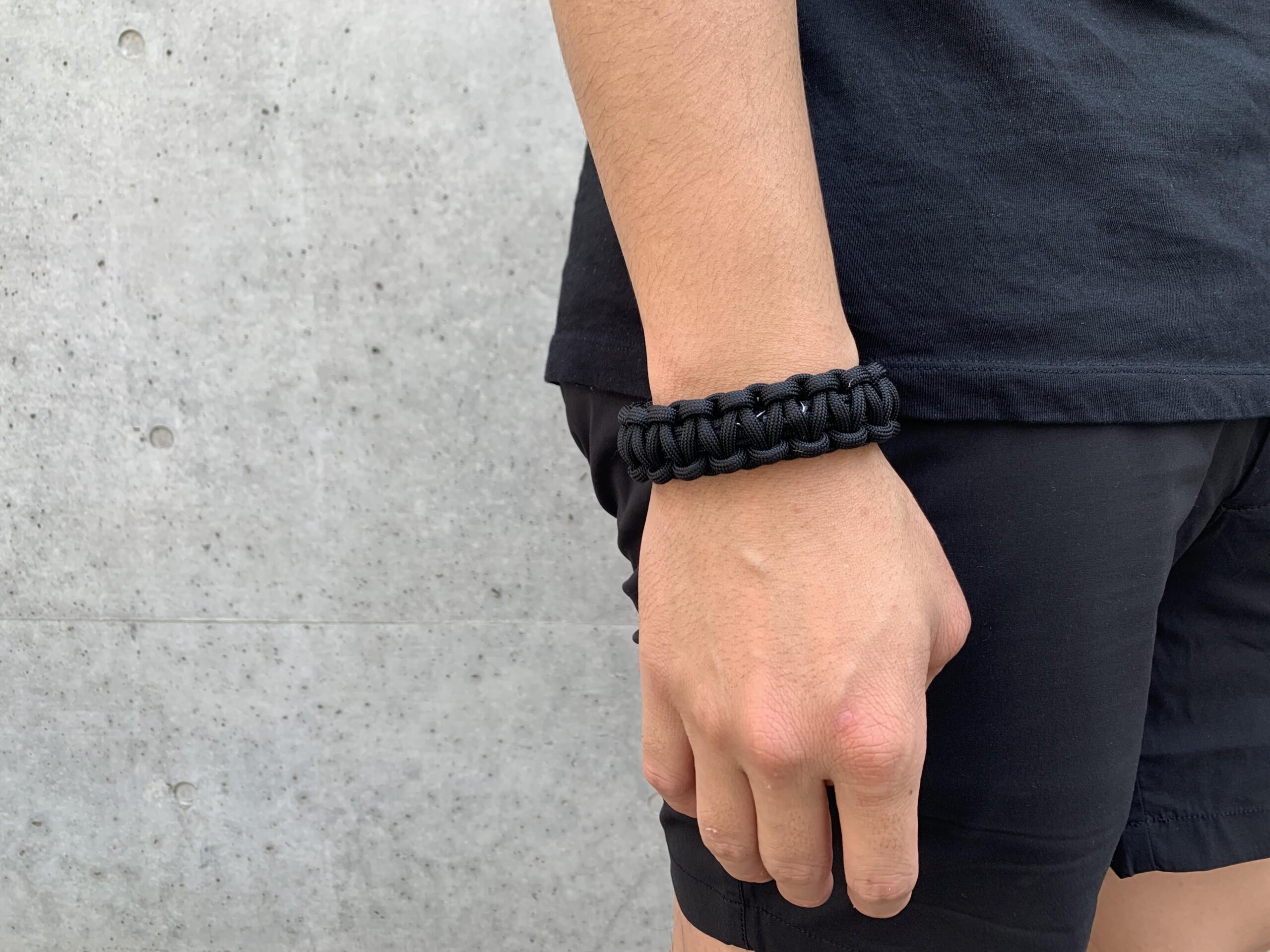 For a layman like me, the Kodiak is very, very, very badass. I didn't go easy on the verys. They certainly have a presence to them.
I mean, just by putting it on, you feel the girth of the accessory and automatically feel like the man God made you to be. While I generally prefer slim, classic looking bracelets, the Kodiak provides a good contrast to my usual style. It makes me feel like I'm in my own element… outdoors. (Okay, I'll stop trying to pun)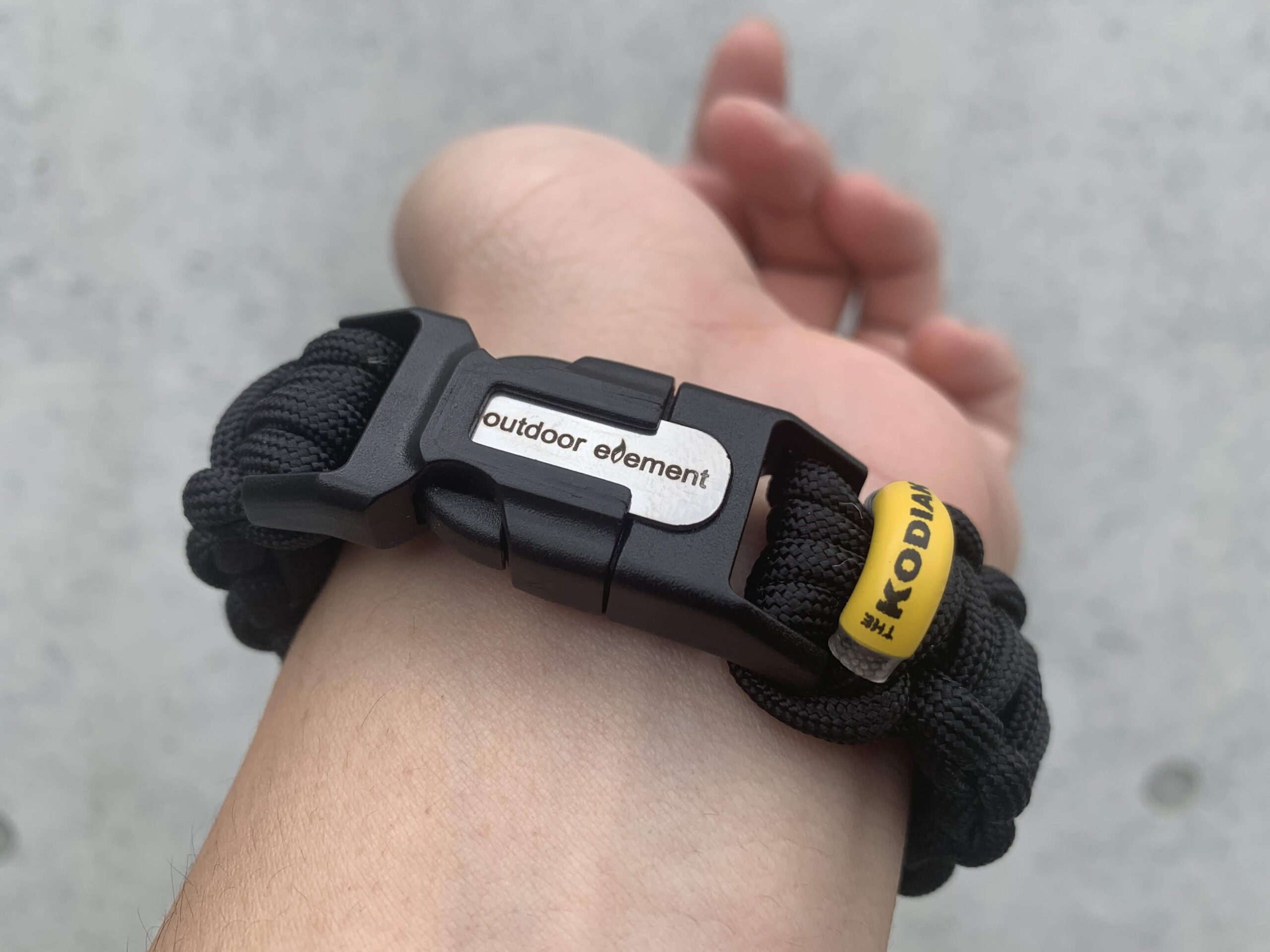 As you can imagine, I'm never one for branding on products I own, but the way they did this is just so cool. The metal plate with the logo is just so classy and the tinge of yellow gives it a little old school cool factor.
You can even have your own custom label on the yellow part instead of "THE KODIAK".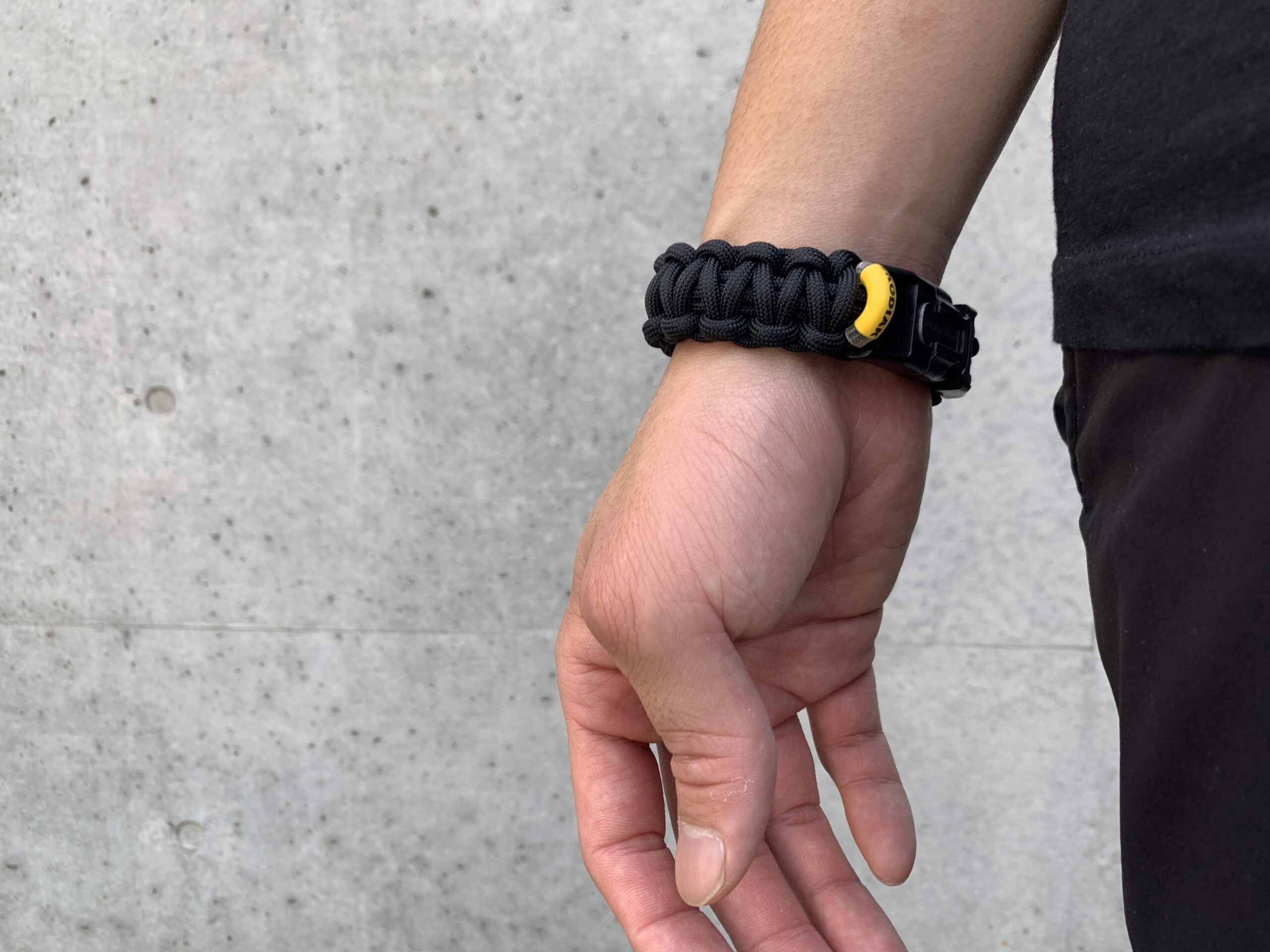 I got the large size, which is supposedly for wrist sizes 7.38 – 8.38 inches. My actual wrist size is 7 inches and I found this a nice fit. It's not tight enough that you get a pressure on your wrist all the time, yet not too loose that it moves up and down around your wrist.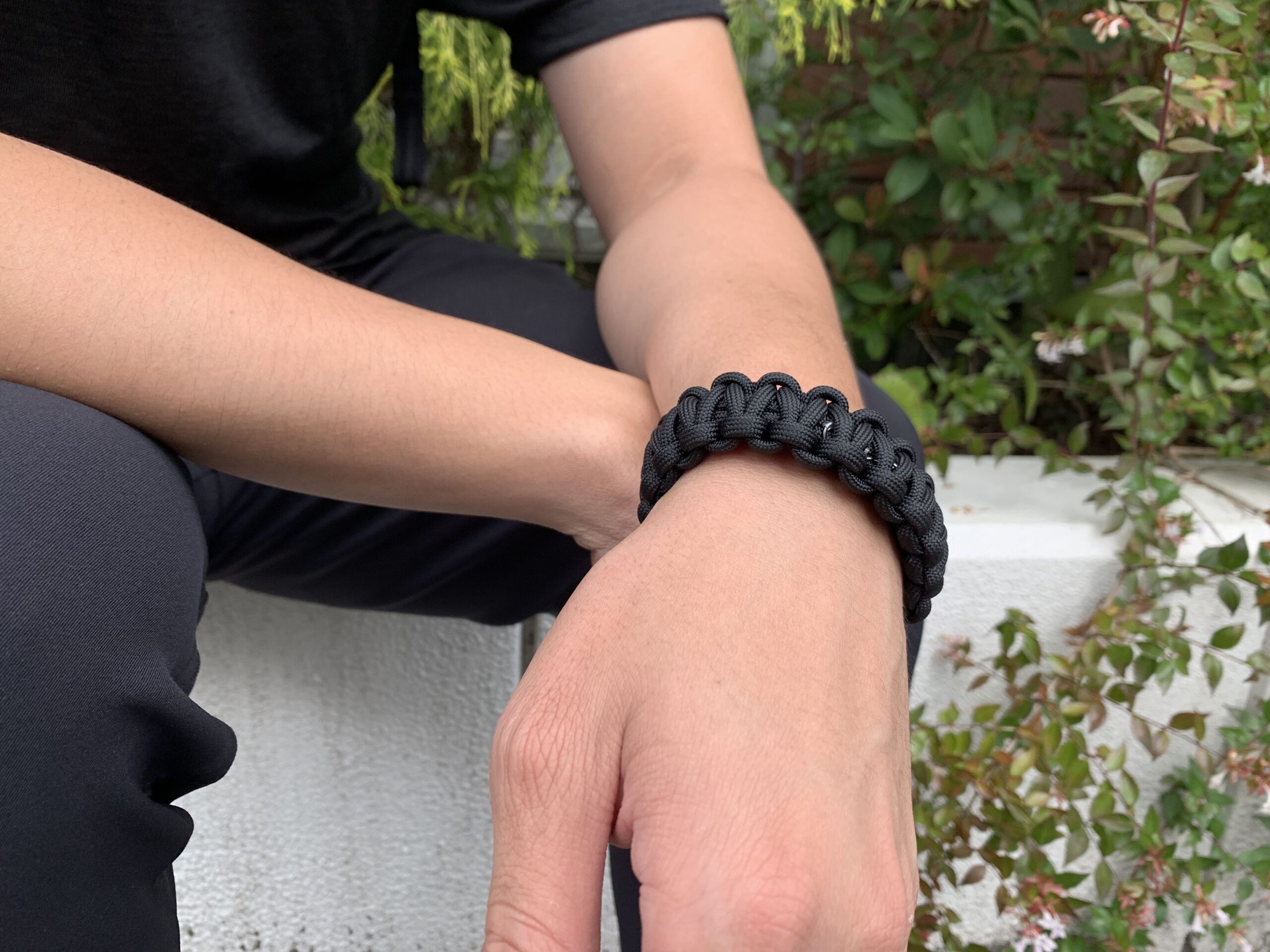 I found it a pretty comfortable fit and while I haven't tried the medium, large feels like the right size.
But no one likes ads, so I got rid of them. If my articles helped you, I ask for your support so I can continue to provide unbiased reviews and recommendations. Every cent donated through Patreon will go into improving the quality of this site.
Materials
For an accessory, this is packed with crazy materials. This is some doomsday prepper, walking dead level stuff.
A custom buckle with EverSpark Technology, which is what they call the firestarter build into the buckle. Yep, you can literally start fires with this fire piece of gear.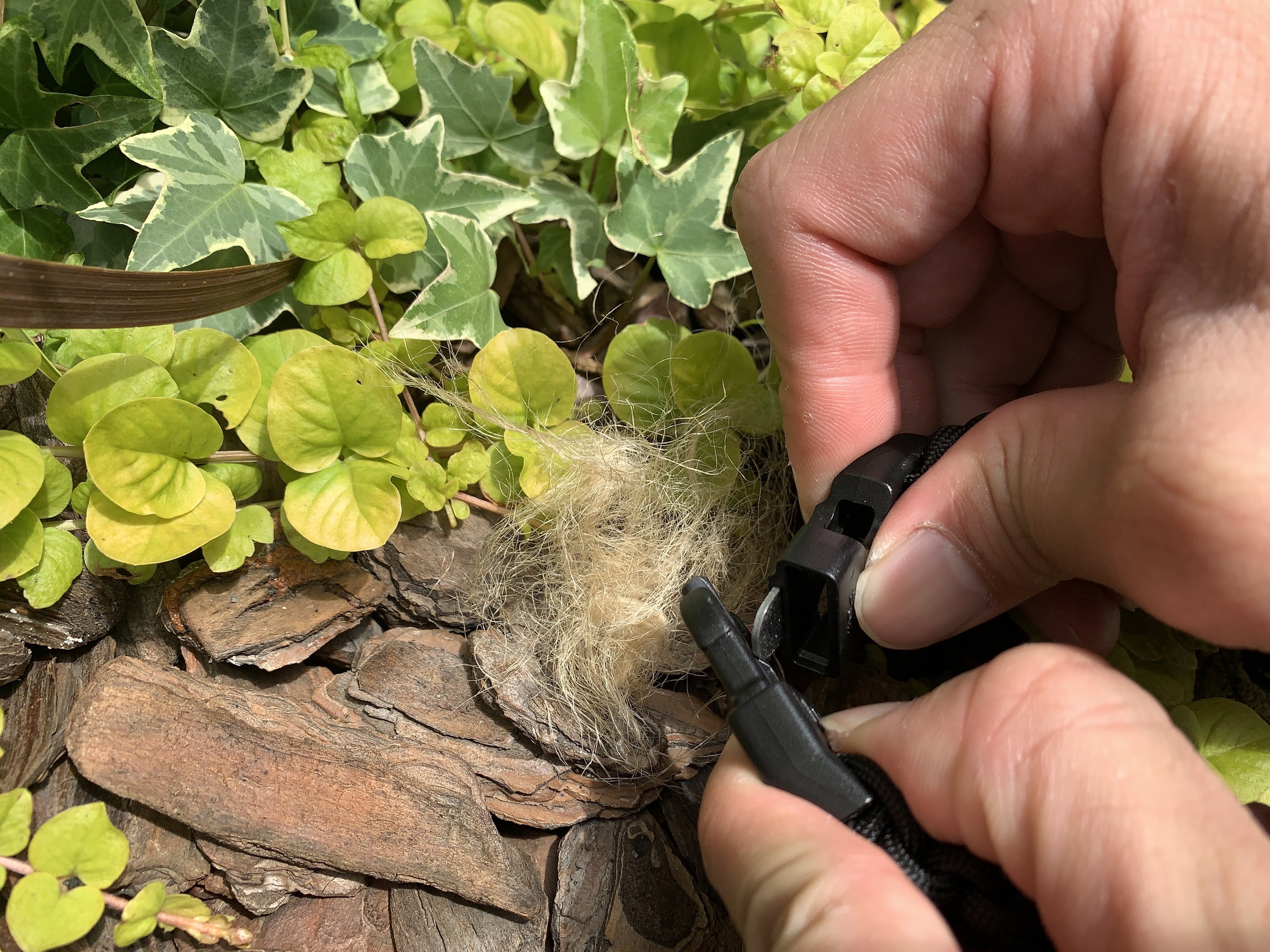 This also explains the metal plate with the logo on it. You strike the metal plate against the mini ferro (short for Ferrocerium) rod and sparks will start flying.
The ferrocerium recipe varies by manufacturer, but it's generally 50% cerium, 25% lanthanum, and 19% iron, with small amounts of praseodymium, neodymium, and magnesium. In fact, this is most commonly used as flint in cigarette lighters.
You want to note that by doing this, you are scratching off the ferrocerium. So the ferro rod that is black, would be scratched to silver. While this can't be seen, when you clip the bracelet, some obsessive-compulsive might mind.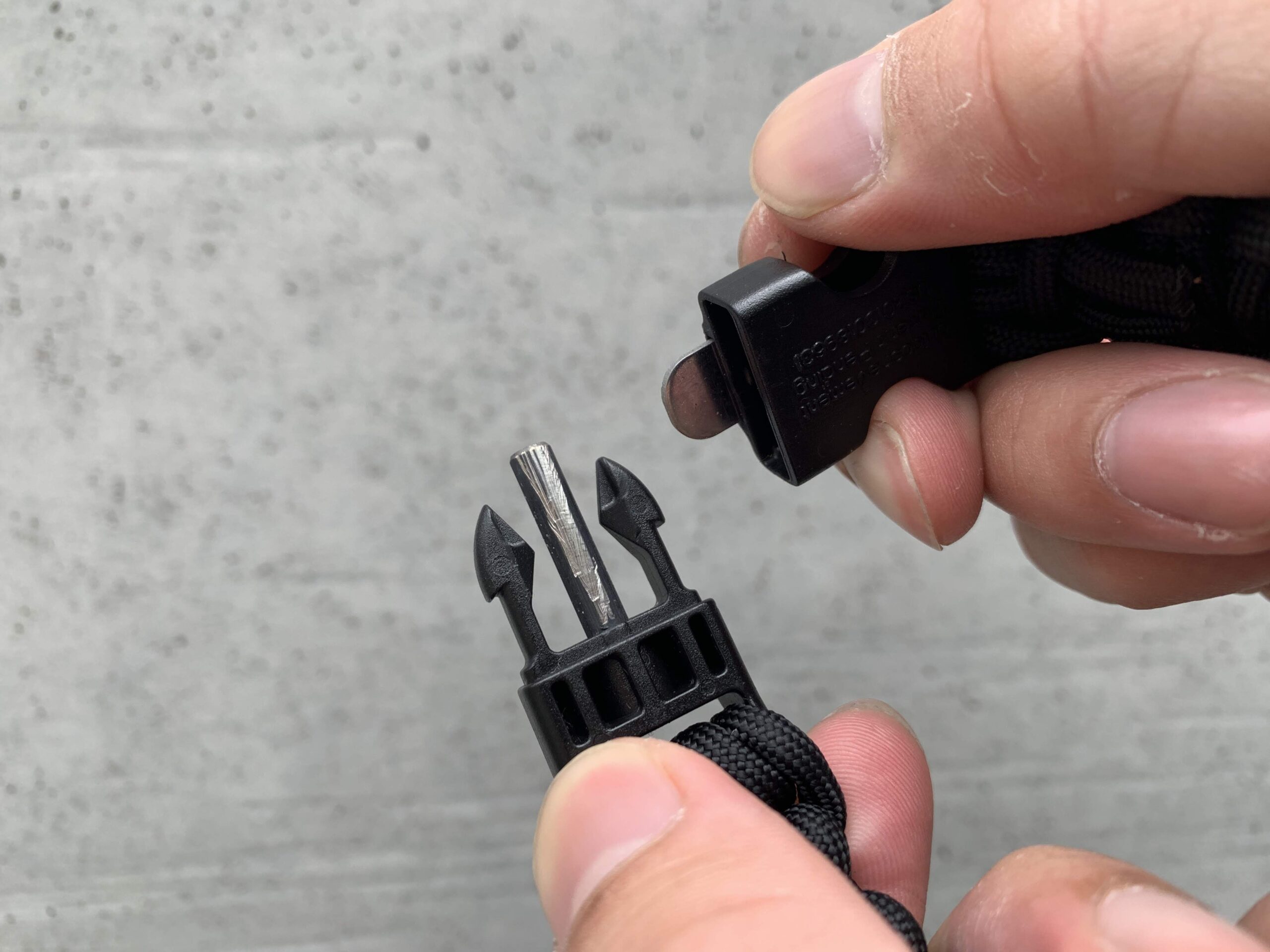 The paracord for the bracelet is custom and all-USA made and if you open it up, you'll be able to extract a fishing line and jute among some nylon strands.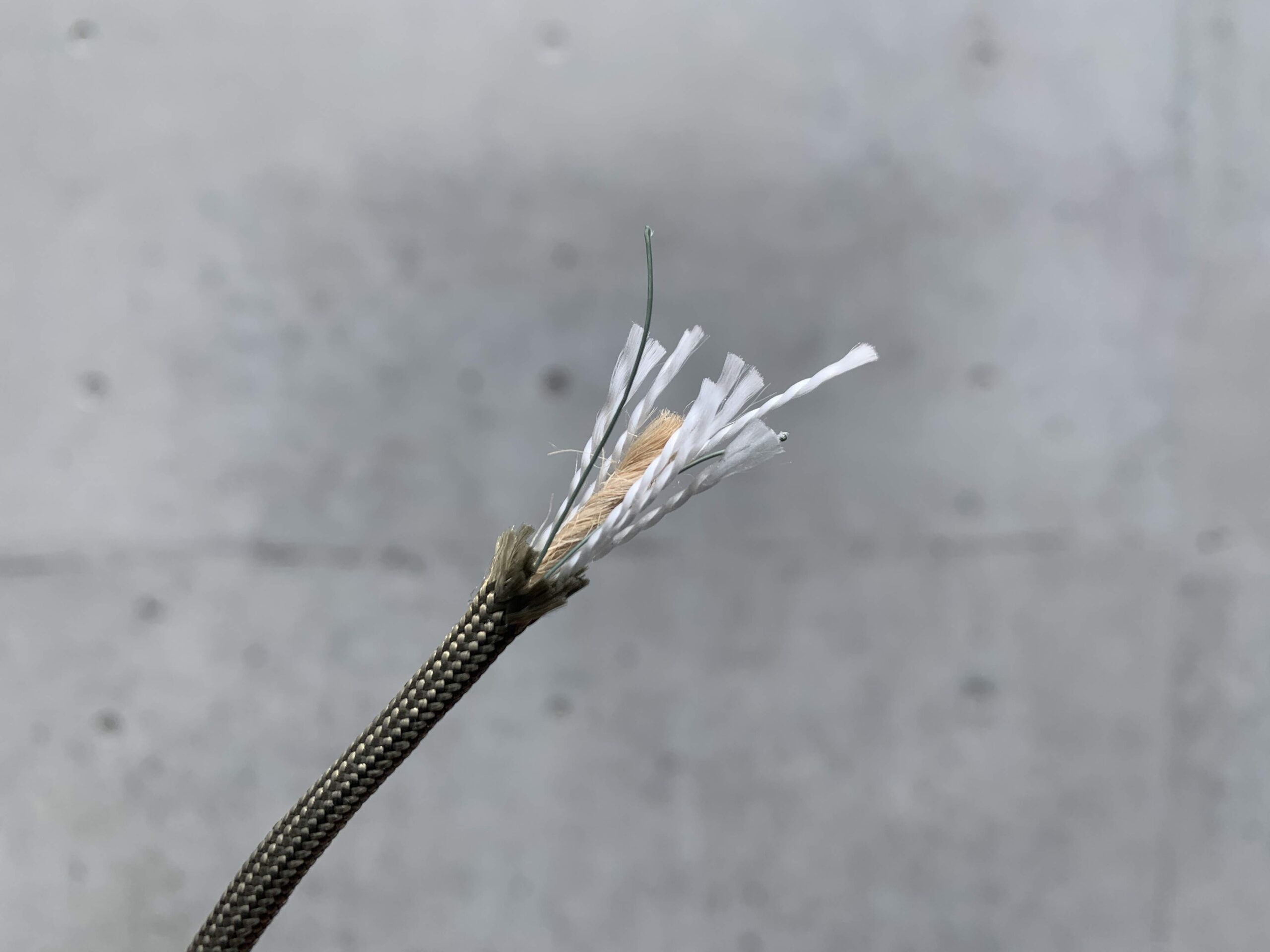 What's the point of a fishing line if you ain't got a hook? Well, outdoor element definitely has you covered. There's a hook in the paracord.
Yep, you read right. A fishing hook, woven into the cord, so if you undo the paracord, you can catch marine life to sustain yourself in times of peril.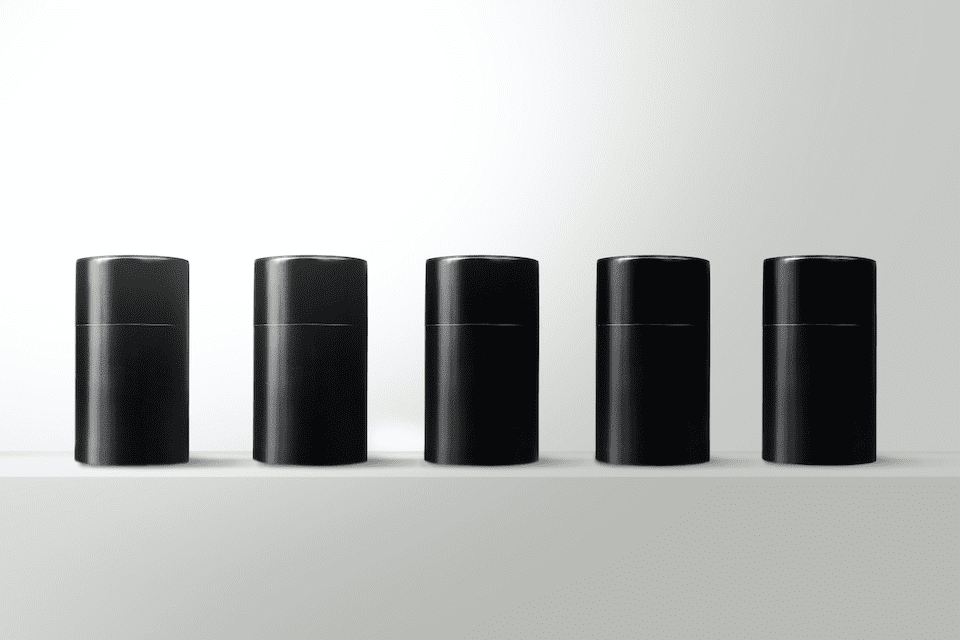 I found a 100 year old company that would create these heirloom quality canisters for me. They are handmade and will keep your tea leaves, coffee beans or anything that you need dry for years to come.
or read review
The jute twine can be shredded to form a bird nest of tinder that you can then start with the EverSpark Technology.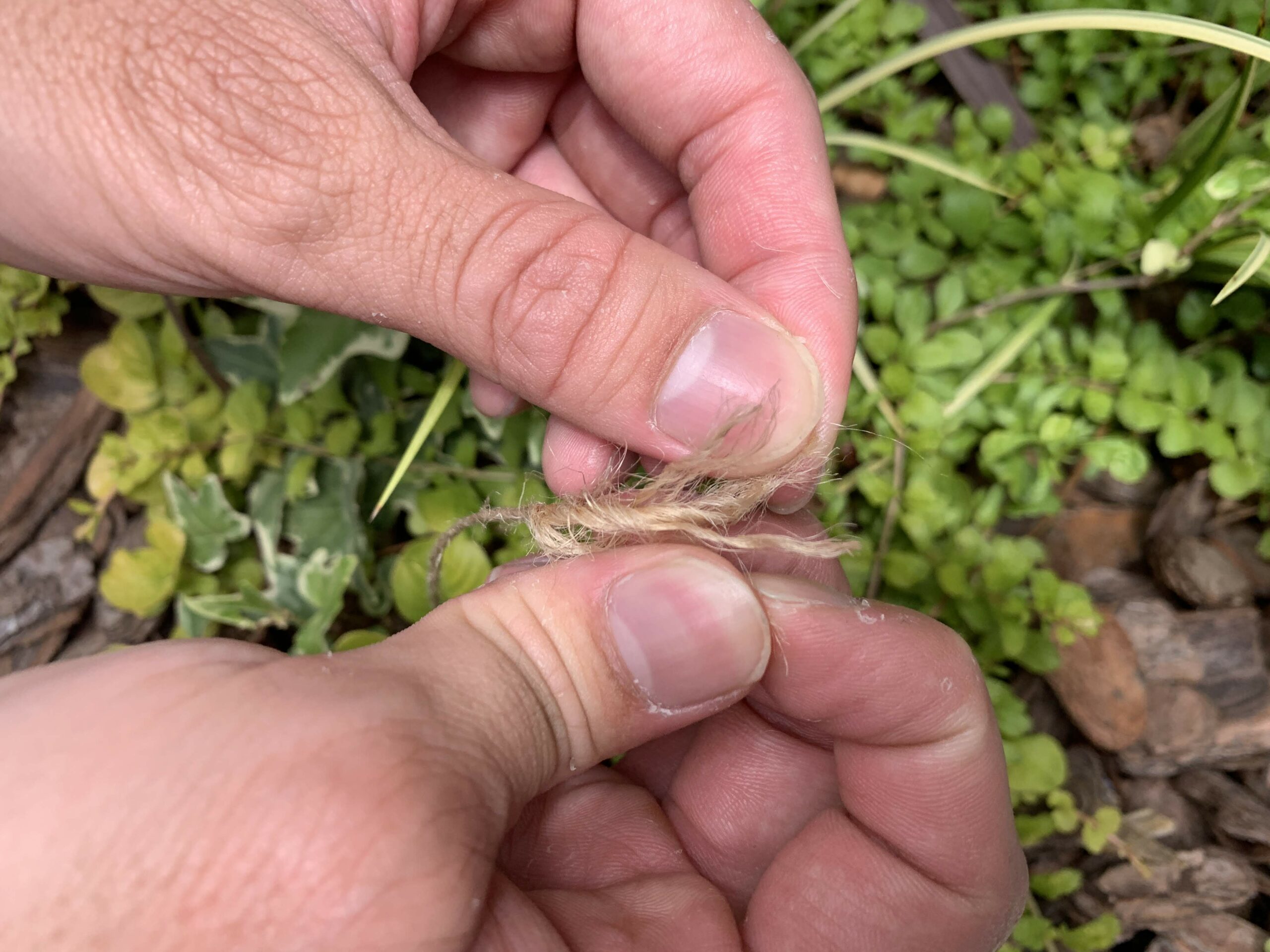 Usage
First of all, this survival bracelet is bulky. Not just bulky because it's a survival bracelet, but bulkier than other survival bracelets. I generally didn't mind it, except when I'm trying to use the laptop and it kinda scratches up again the keyboard.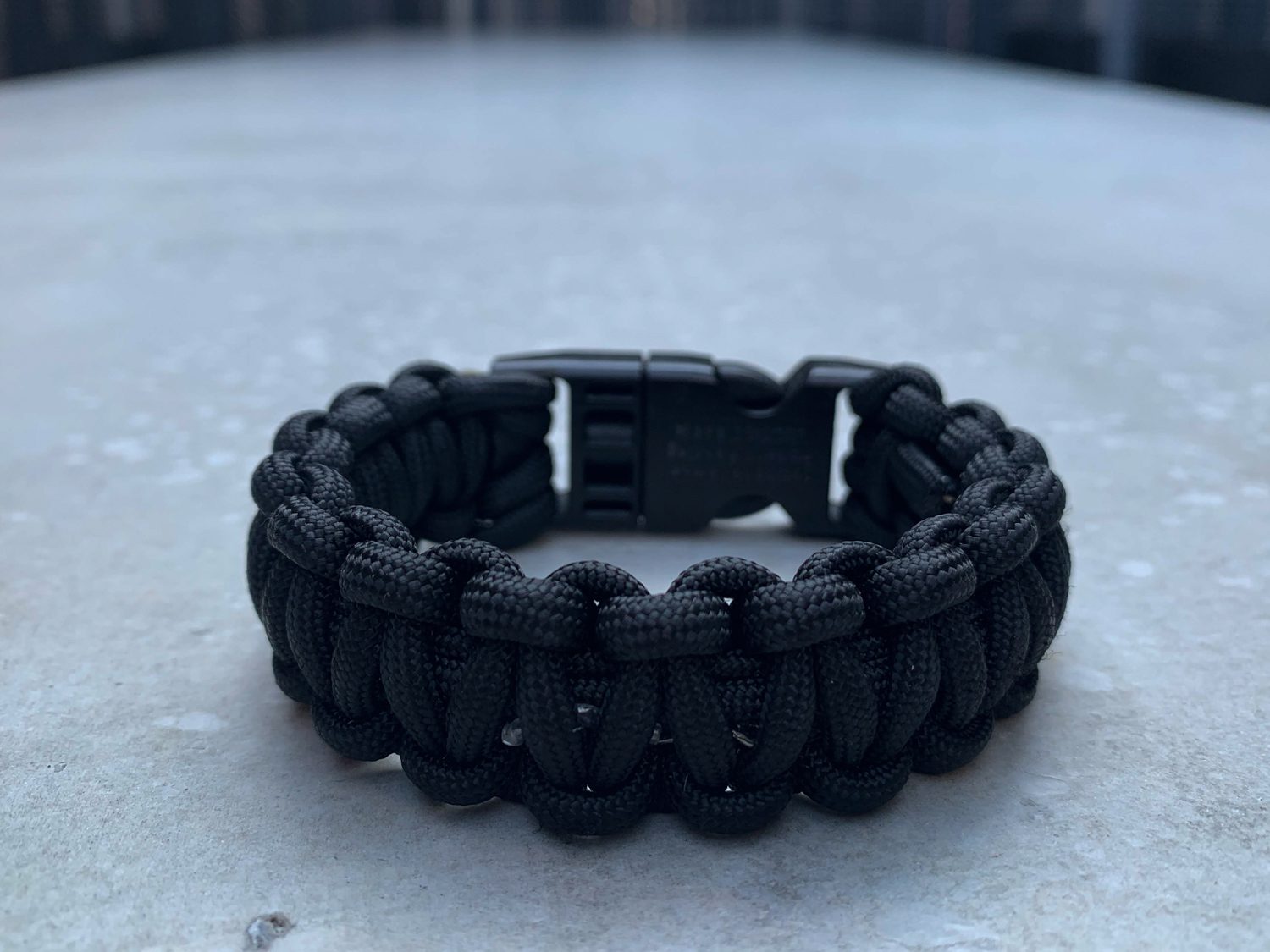 It doesn't really do any real damage but it just gets in the way a little and I often take it off when doing my writing.
Putting it on and off seemed like it would be a piece of cake given that it's just a clip. But with one hand, you have to put the clip into each other. It's easy enough, but only if you get it in at the right angle.
Because of the firestarter rod in the middle, you won't be able to clip it at certain angles.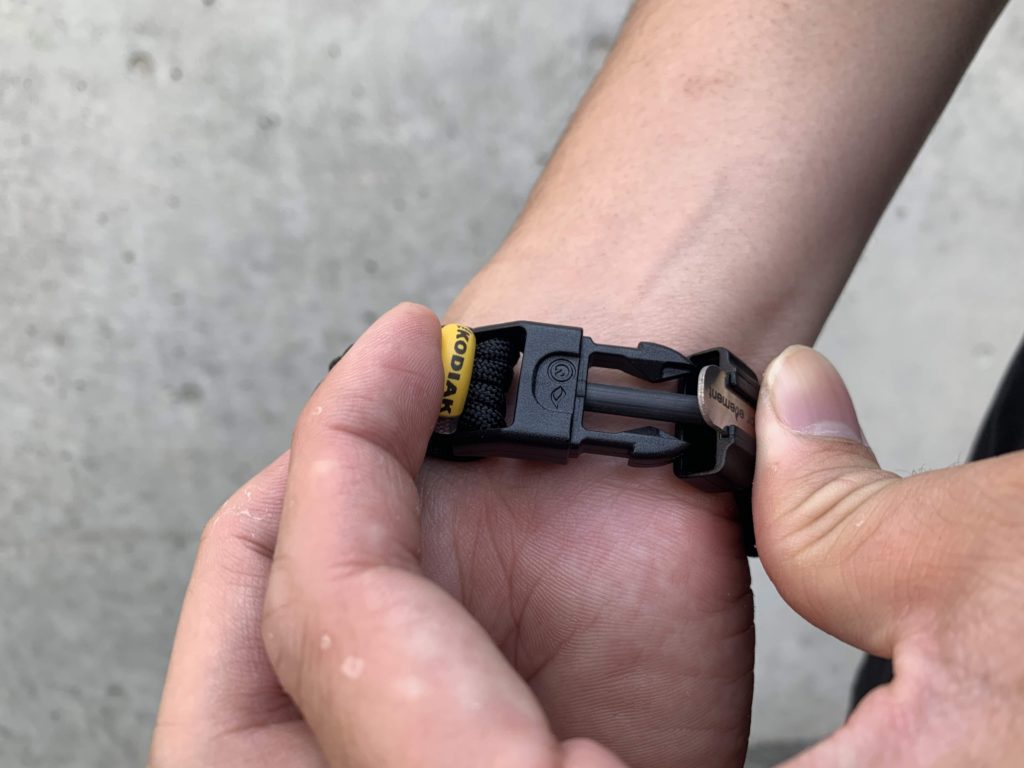 I haven't unraveled the paracord and am not going to because I want to keep wearing this bracelet, which is why I'm glad that they provided me some loose paracord to take a look in detail.
While I try to write pretty detailed reviews, I'm not some doomsday prepper/survivalist blogger, so I also won't be fishing with this.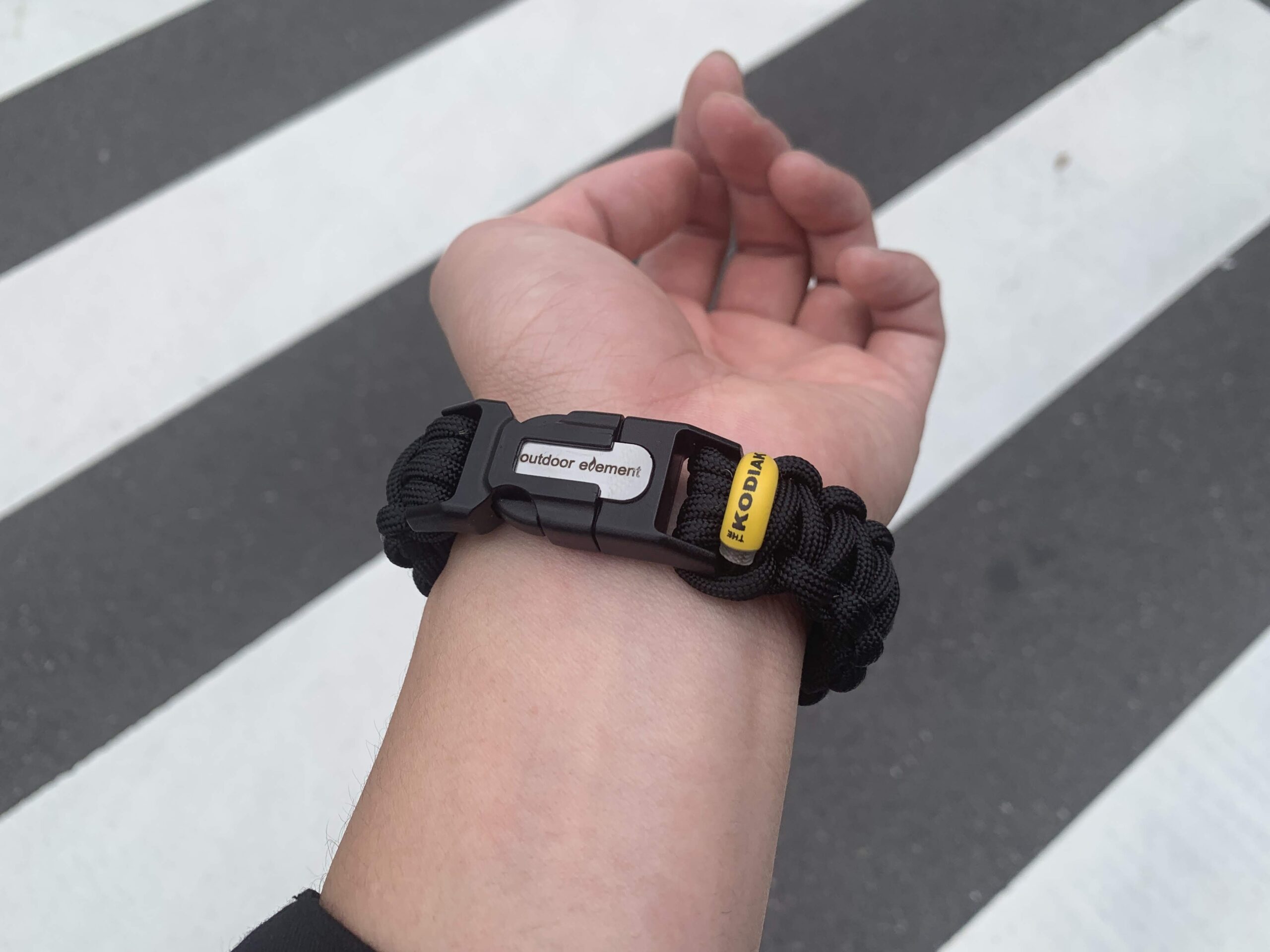 While I didn't try fishing, I did try to start a fire. This is my first time using a ferro rod, but I managed to the fire going within a minute.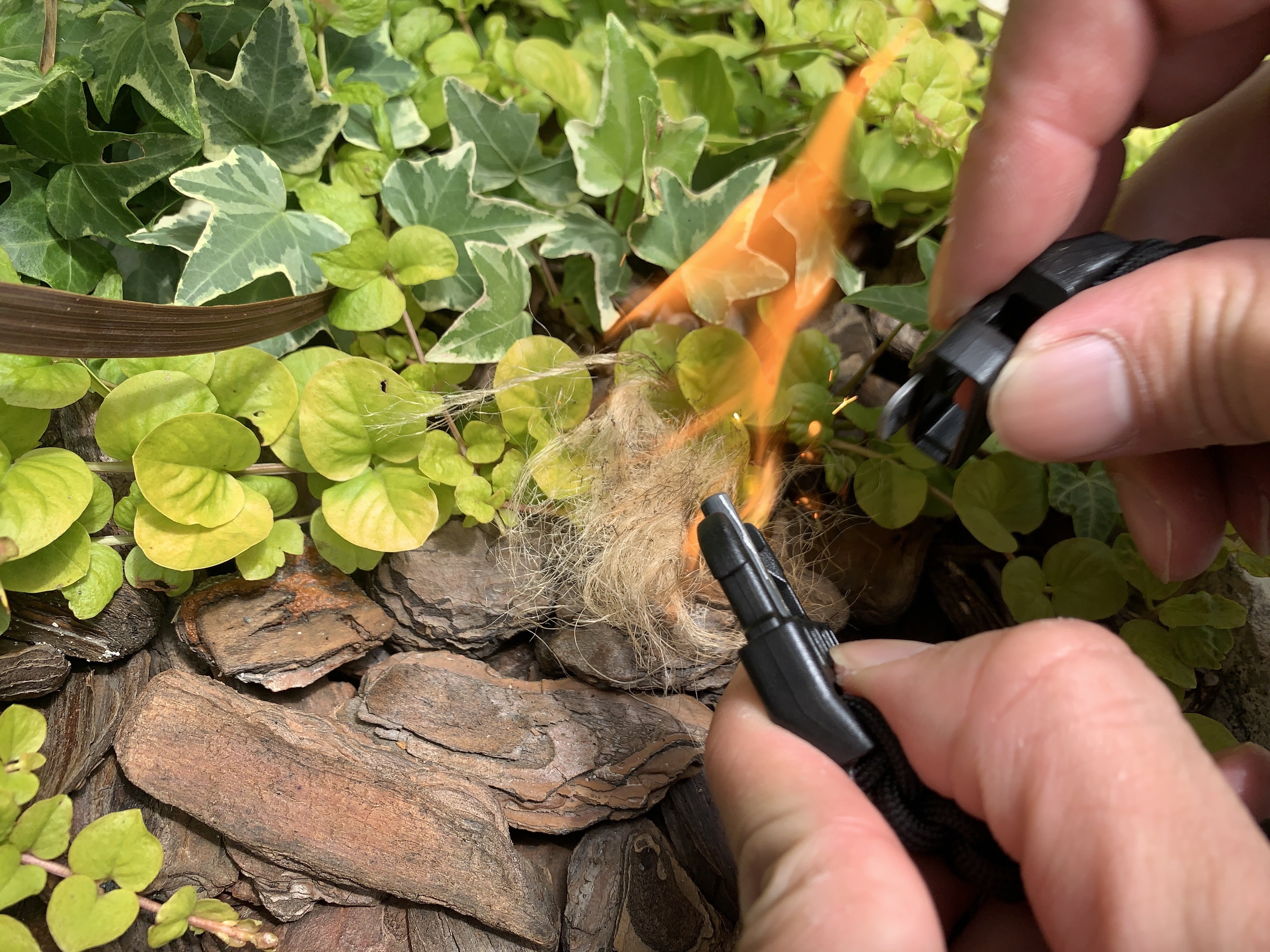 Conclusion
This is a serious piece of gear. It takes both survivability and style seriously. This is a survivalist must-have and I feel embarrassed and a little like a poseur getting it for the style.
I hope I don't have to ever use it, but it gives me confidence that I'll be able to get out of a rut if I ever find myself in one.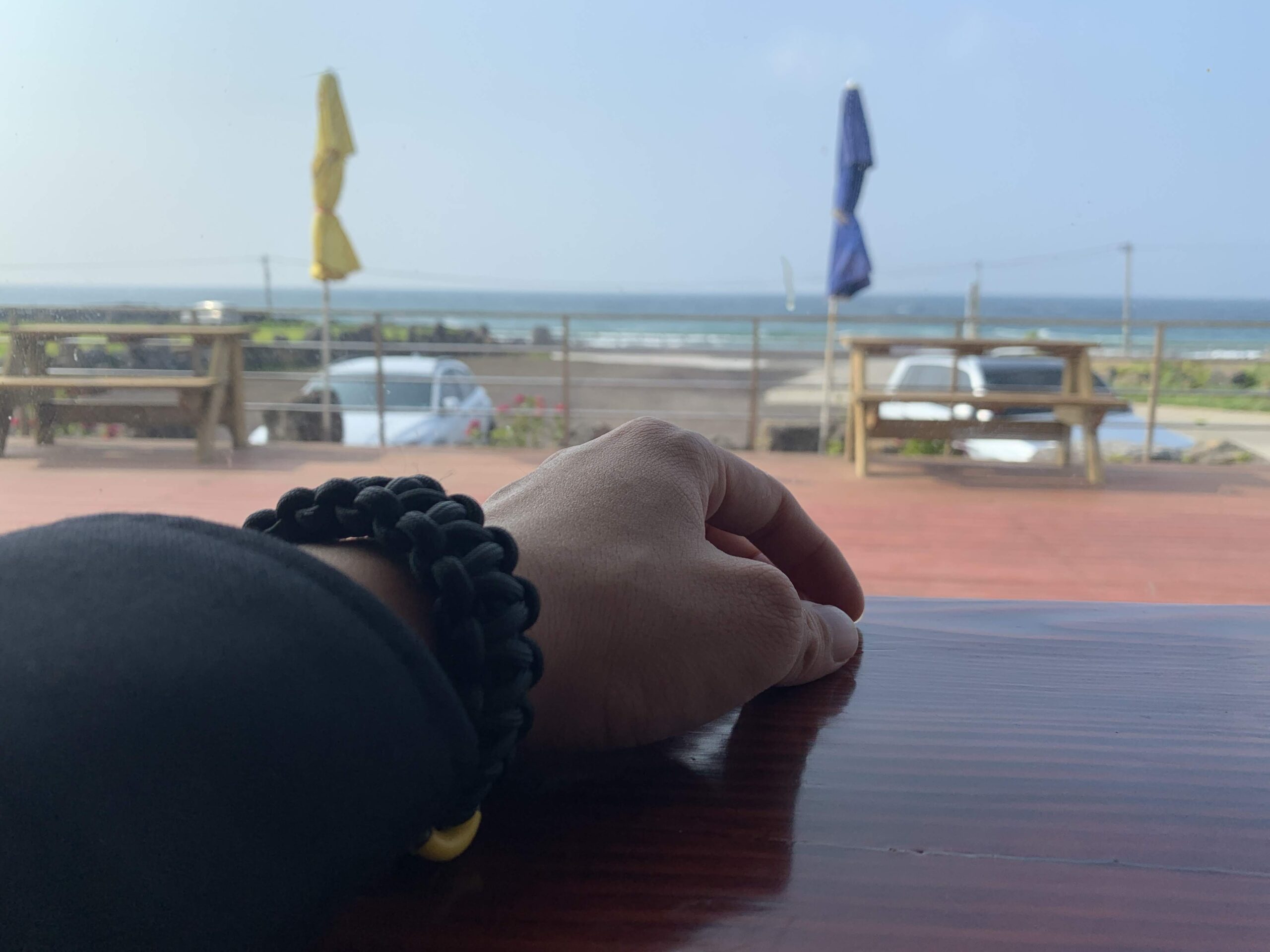 At $24.99, this is a steal. 5/5 will recommend. Remember to use code ALEXKWA at checkout for 10% off.
Like this review? See all of my in-depth reviews.
Also, consider supporting me by being a Patreon. Every cent given will go back into improving the content of this website.
Tagged accessory bracelet outdoor element review