This website is made possible by readers. I may earn a small commission when you buy through the links in this article at no extra cost to you. Learn more.
Note that after this review has been published, this t-shirt has been renamed to "Outlier Gostwyck Single Origin Cut One T-Shirt" to differentiate from a boxier "cut two" that will be released in the coming months.
If you have read this blog before, you'll know how an Outlier merino t-shirt makes me feel excited. In Japan, I'm what they call a hentai. Of Outlier that is, not the tentacles kind. Having tried many t-shirts from Outlier as well as a host of other brands, I'm super excited to have a chance to review one of their most luxurious t-shirts.
Details
Price $148 on outlier.nyc
Material 15.5 micron single origin merino from Gostwyck in New South Wales, Australia
Fabric Weight 205 gsm
Overview
Outlier has slowly but surely changed my life. As you can tell from the amount of Outlier products I write about, I'm not exaggerating.
For those who have been living in a cave and have never heard of Outlier, Outlier is one of the leaders in this category of apparel, a category for those who demand so much more from clothes. They were my gateway drug to the world of techwear with the core shorts, the New Way Shorts which I bought in 2016.
Apart from their experiments, I probably have all of Outlier's t-shirts. The Runweight Merino, Ramielust, Dreamweight Raw Cut and of course, their most popular Ultrafine Merino T-Shirt. You name it, I probably have it.
I have so many tees from Outlier that I start having a hard time telling them apart (I've found out how to do so, by the way. More later.). They are all plain, black t-shirts after all, but for this article, I will be attempting to sniff out the detailed differences between this and the other Outlier merino t-shirts.
Style
As with all of Outlier's tees, I went for a size XL. For a 6ft (182cm), 187lbs (85kg) frame, that size is perfect. I've actually ordered the large before but had to send it back because it was just too small, specifically it was too short for my liking.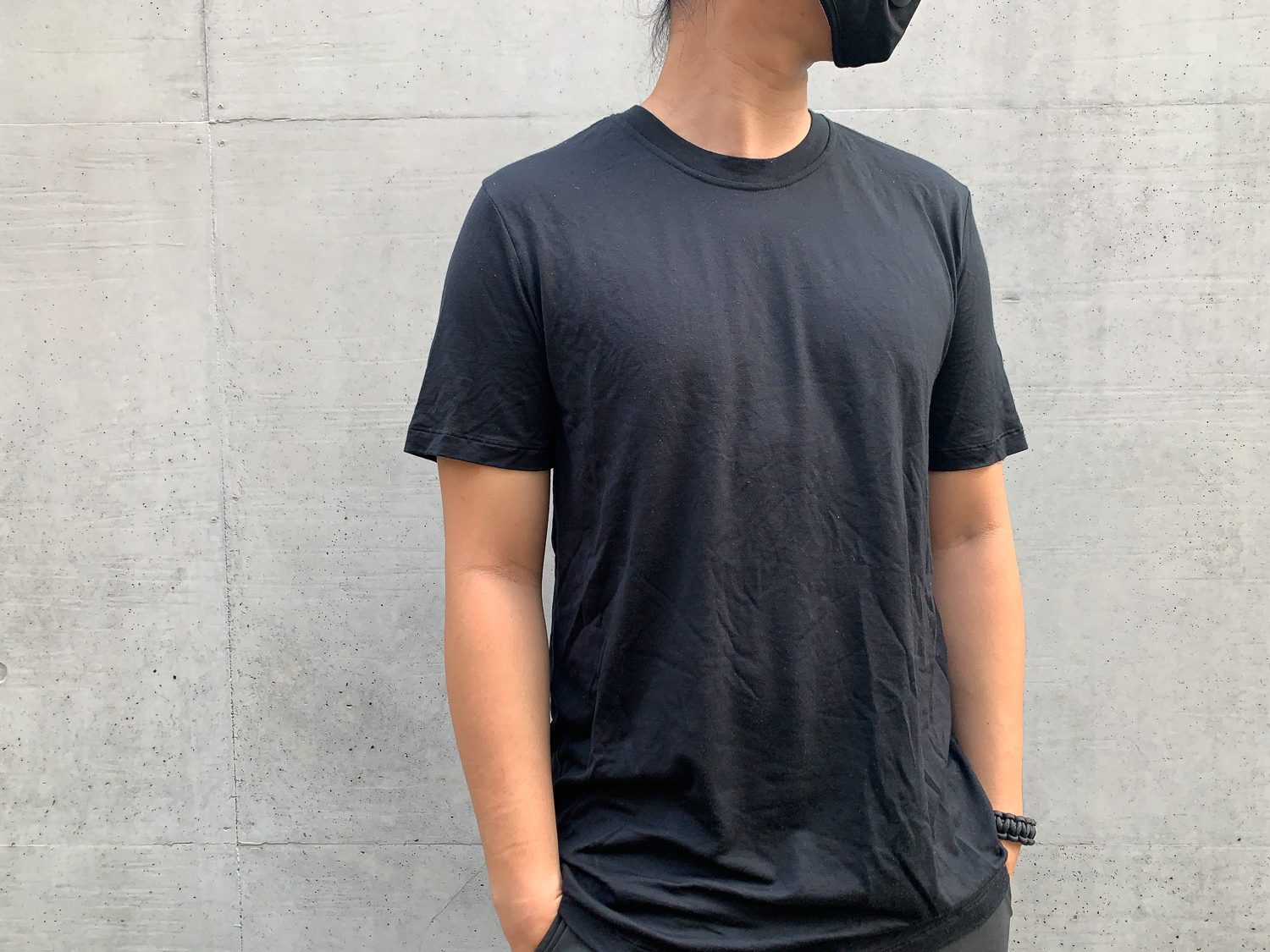 If you haven't already, you should read my review on the Ultrafine Merino T-Shirt. Style-wise, you'll have a hard time telling them apart.
The t-shirt is simple, yet the luxurious merino wool makes it clearly different from your regular cotton t-shirts. Like most of the other tops from Outlier, the t-shirt is slim with a modern cut, with attention to the details. The cut and fit are usually pretty consistent across all their t-shirts, so I didn't have to deliberate much during purchase.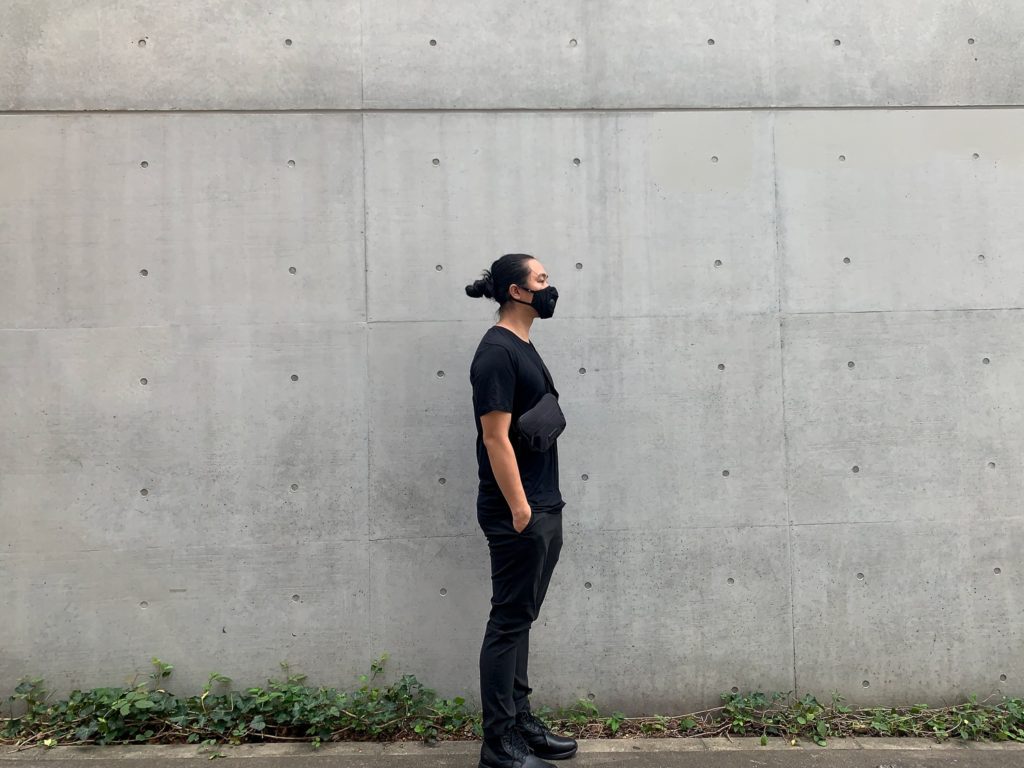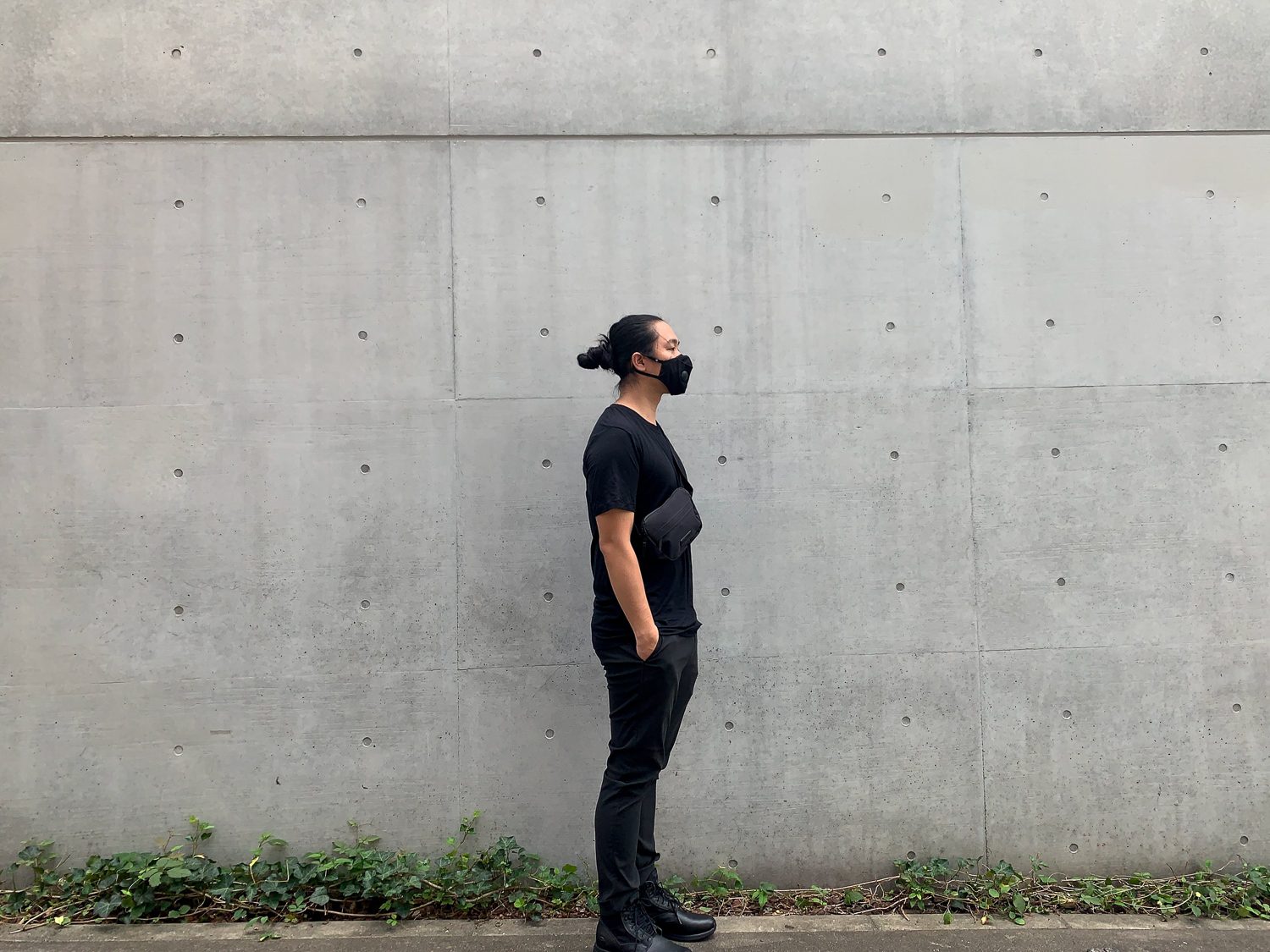 There aren't any visible tag that could help you tell t-shirts apart and you know how I like a piece of clothing without any logos. One thing is that you'll probably have a hard time telling the difference between the Ultrafine Merino T-Shirt, Runweight Merino T-Shirt and this one because the style is completely the same.
But no one likes ads, so I got rid of them. If my articles helped you, I ask for your support so I can continue to provide unbiased reviews and recommendations. Every cent donated through Patreon will go into improving the quality of this site.
I wear a lot of technical pants and this t-shirt goes perfectly with most of my all-black wardrobe.
Material
While design and a killer sleek branding is what usually catches your eye about Outlier, their obsession for the perfect materials is what sets them apart from the rest for me.
And merino is the material that Outlier is most well known for and naturally, best at. I wrote an entire article just on merino wool if you really want to go there.
In this unique t-shirt, they used a softly stunning 15.5 micron single origin merino from Gostwyck in New South Wales, Australia.
When it comes to merino wool, this is the absolute best merino wool I've seen used in any t-shirt. This merino wool comes exclusively from Gostwyck in New South Wales, Australia, home to some of the world's most premium sheep herds in the world for over two centuries.
It was only in the past two decades that they committed to producing healthy and well-cared for sheep, which requires a deep commitment to the environment of the land they graze on.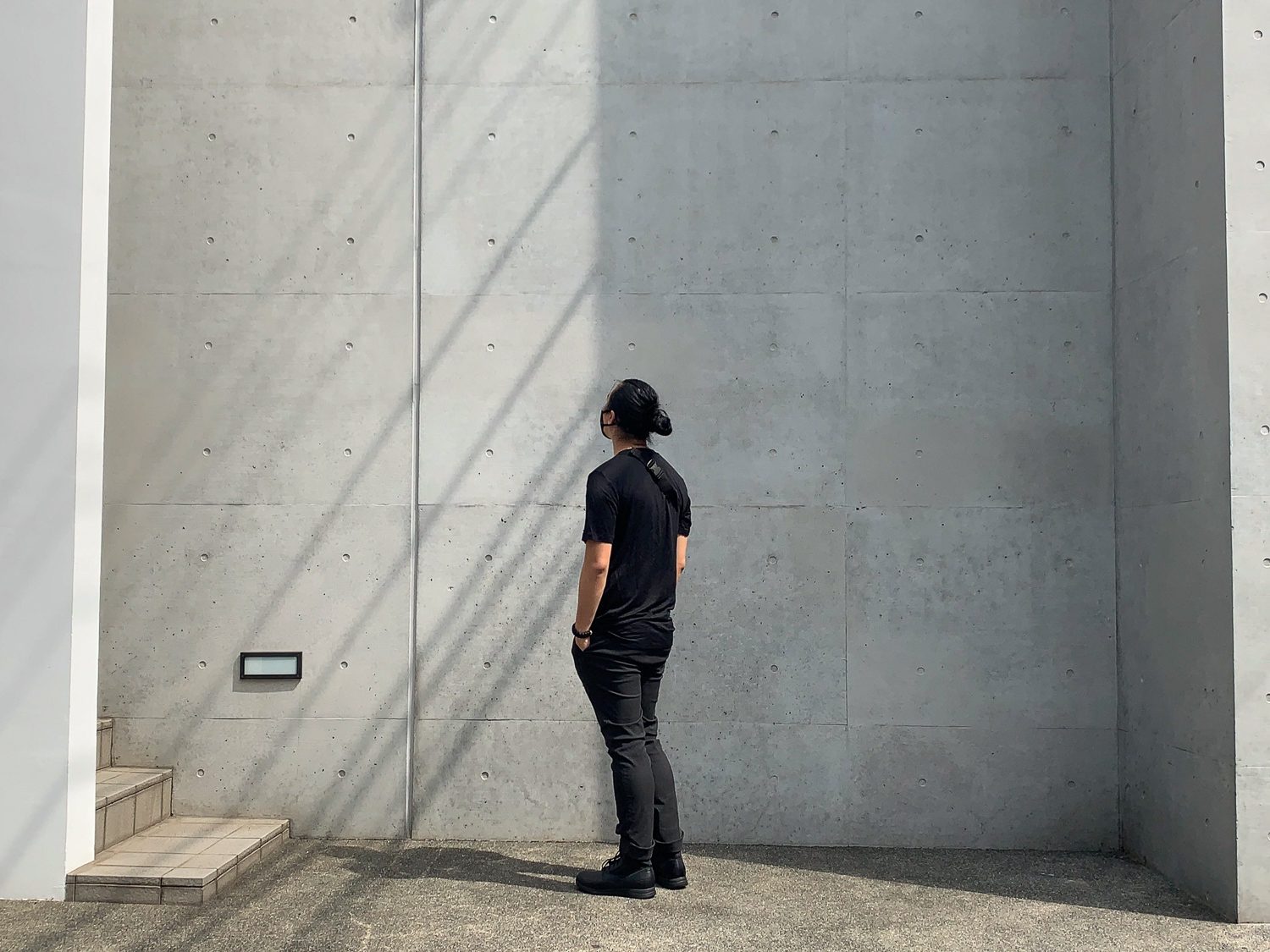 It seems that Gostwyck produces three types of merino, a Superfine, Ultrafine, and Ultimate, with the difference being the micron. The micron counts are 15.6 to 17.3, 14.5 to 15.5 and 14.5 and lower respectively. This t-shirt uses the Ultrafine, which is capped at 15.5 microns.
In case you aren't familiar with what a micron is, a micron is a measurement used to describe the diameter of a wool fiber. The smaller the micron, the finer and softer the wool. For comparison, the average human hair is around 100 microns. Most merino t-shirts use an average of 18.5-micron wool, so 15.5 is really quite something.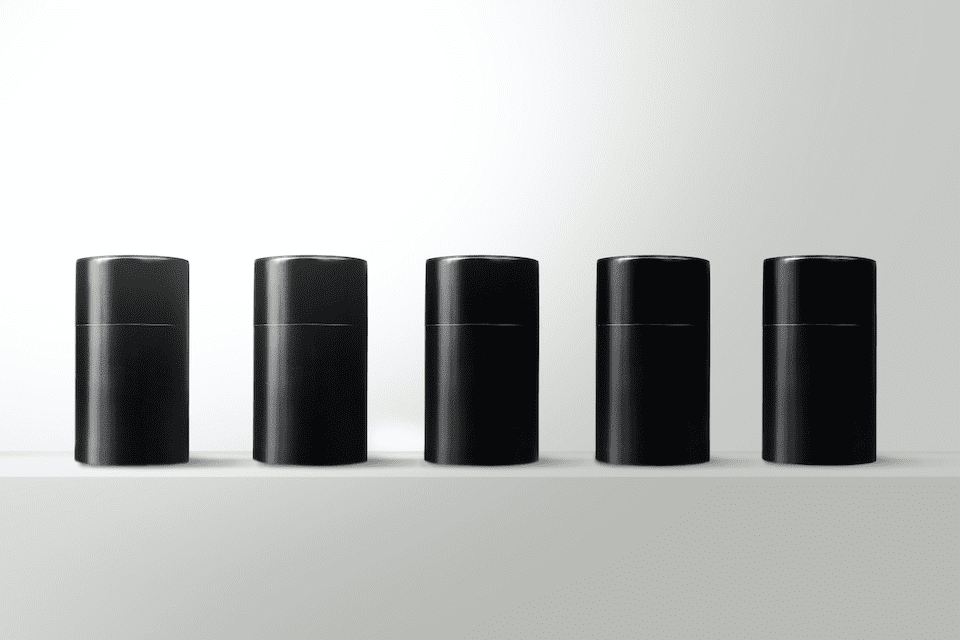 I found a 100 year old company that would create these heirloom quality canisters for me. They are handmade and will keep your tea leaves, coffee beans or anything that you need dry for years to come.
or read review
Honesty has always been a core value of Outlier, which is why when they say 15.5 microns, this refers to the top-capped number and not the average when other brands do their marketing.
If you are wondering why they didn't use the highest-tier Gostwykt Ultimate, it's because that fabric accounts for less than 5% of the specially selected Gostwyck Merino and about 0.001% of the worlds total apparel fiber, which means it's extremely rare and extremely pricey. If you know of any t-shirt using Gostwyck Ultimate merino, do let me know in the comments below.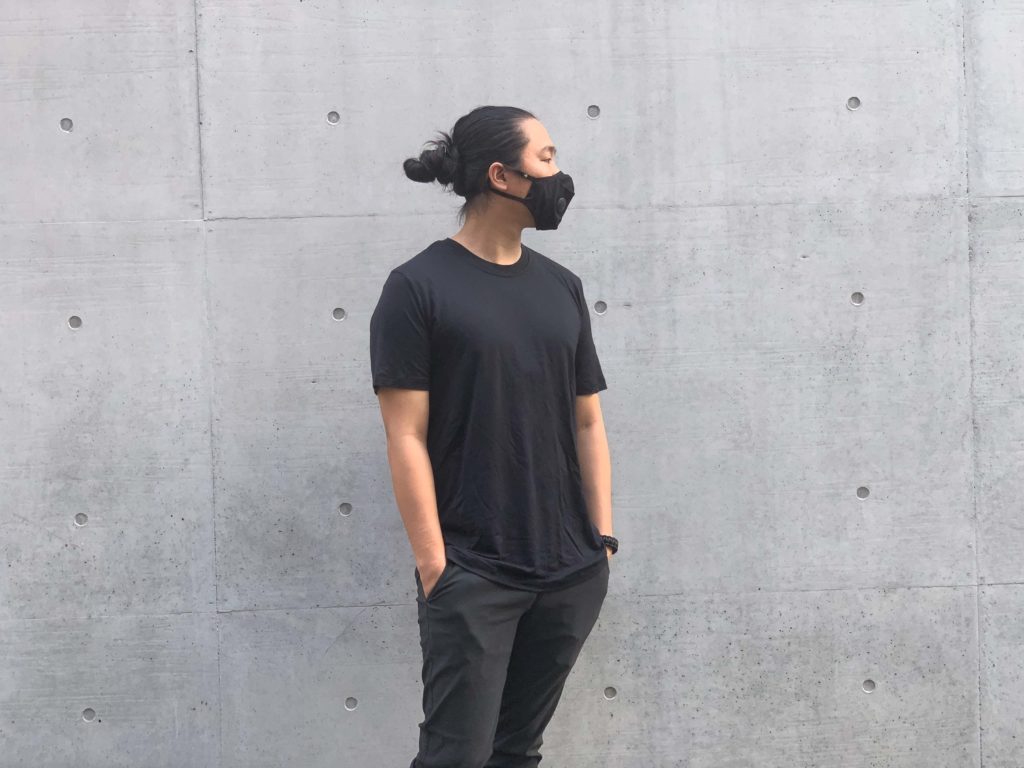 Even for the Ultrafine, there is only a very limited amount of this stuff available every year and half of this supply was purchased by the excellent Diyang Merino Textile group in eastern China, which is where Outlier gets this spectacular 15.5 micron, 205gsm jersey from.
Usage
Having experience with many of Outlier's products and merino wool t-shirts, I can tell that the experience with merino products is pretty consistent.
The only issue I ever get with merino t-shirts is the itchiness caused by lower-micron t-shirts like the Särmä Merino T-Shirt. Even a 17.5 micron t-shirt like the Ultrafine Merino T-Shirt didn't give me any itchiness, suffice to say, the Gostwykt Single Origin Merino T-Shirt doesn't itch at all.
In fact, it feels ultra-luxurious and smooth. Like the Ultrafine Merino T-Shirt, compared to a regular cotton t-shirt form, say, Uniqlo, this t-shirt is slightly thicker for the lush feel. This is pretty well balanced with the natural odor wicking properties and smoothness of the merino wool to ensure that you don't overheat during summer.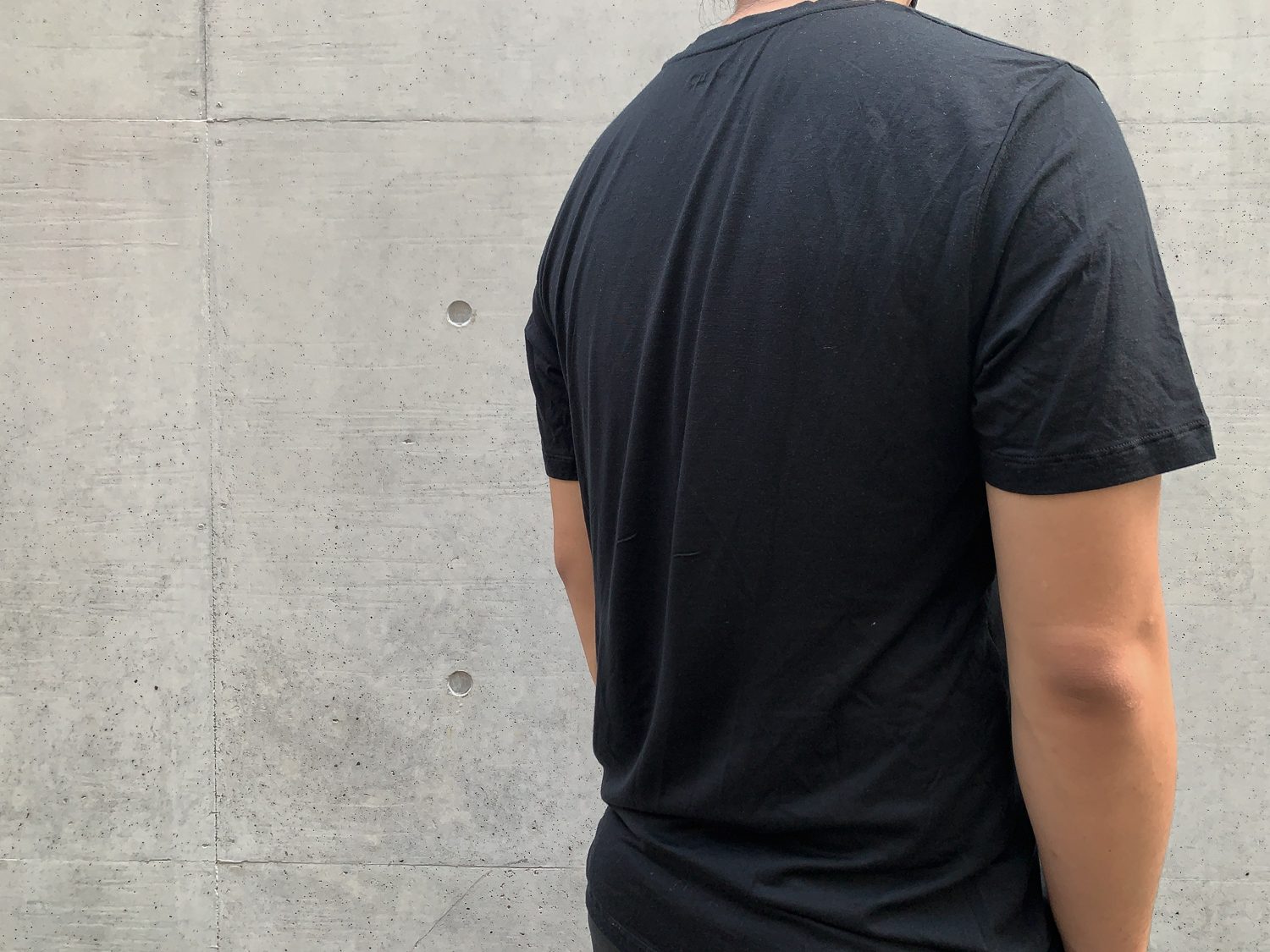 While it's not too obvious to the layman, the t-shirt does look clearly of higher quality than regular cotton t-shirts or other merino t-shirts for that matter. It also feels of a higher quality.
It is, obviously, very comfortable and while I have only tried it in summer, it looks like you'll have no problems wearing it in colder temperatures given the weight for the fabric.
Like most of my merino t-shirts, I wash them as little as I can, given that merino wool is naturally anti-bacterial. If I do have to wash it, I handwash them with cold water. There are a bunch of times where I felt lazy and just threw them in a wash in a laundry net, but I haven't had a problem with stretching or discoloration so far.
Outlier Gostwykt Single Origin Merino T-Shirt vs Outlier Ultrafine Merino T-Shirt
If you had been a customer of Outlier already, you've probably bought their most popular t-shirt, the core Ultrafine Merino T-Shirt. This also means you might want to know the difference between the two.
The only aesthetical difference I could spot is the slightly larger collar on the Gostwykt Single Origin Merino T-Shirt, probably purposely done for Outlier themselves to tell the difference.
The main difference between the two is the material. The Ultrafine Merino T-Shirt uses a 17.5 micron Mackenzie Merino Jersey, while the Gostwykt Single Origin Merino T-Shirt is 15.5 micron. This is also probably the reason why the Gostwykt Single Origin Merino T-Shirt is $15 more expensive for the exact same design.
The Ultrafine Merino T-Shirt is a 195gsm jersey, while the Gostwykt Single Origin Merino T-Shirt is 205gsm. A heavier weight means that it will last longer, but also means that it would be more expensive since more material would have to be used to make it.
It's super subtle, but if you feel both at the same time, you can feel that the Gostwykt Single Origin Merino T-Shirt has a distinctly smoother and more luxurious feeling. Wearing it though, I'm not sure you can feel the difference unless you really try to feel it.
While this doesn't mean anything to me since I started wearing only black, the Ultrafine Merino T-Shirt, being their core t-shirt comes with more colors, six colors vs the three available for the Gostwykt Single Origin Merino T-Shirt.
If the extra $15 means nothing to you and you just want the best of the best, then the Gostwykt Single Origin Merino T-Shirt is for you. If you're the kind that even have trouble telling the difference from a regular Supima t-shirt and a merino one, then save the $15.
Update Feb 2020
It seems that from previous runs, there's a small update in sizing for the Gostwykt Single Origin Merino T-Shirt. Based on the measurements on the product page, he cut seems to have changed to be 1/4″ shorter in length and 1/2″ narrower in the shoulders compared to the Ultrafine Merino T-Shirt.
Conclusion
I'm a product reviewer so I hope you can be convinced when I say this; this is the most luxurious t-shirt I've tried to date.
If you are looking to purchase basics regularly from Outlier, then you might want to note that the Gostwykt Single Origin Merino T-Shirt goest out of stock faster due to the limited stock of Gostwykt merino wool, and the Ultrafine Merino T-Shirt might be a better bet if you want to keep your t-shirts consistent.
If you just want the best of the best material for your t-shirt and money and seasonality is of no concern, then look no further, this is it.
Additional Images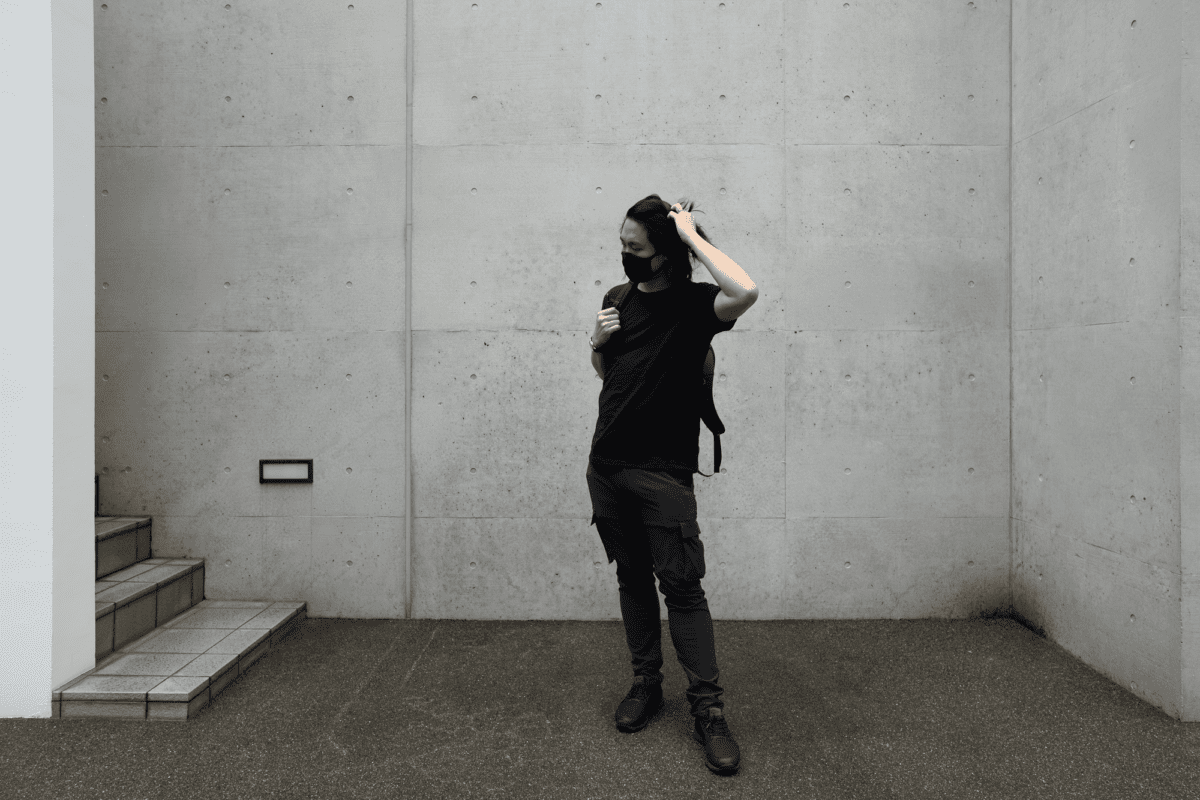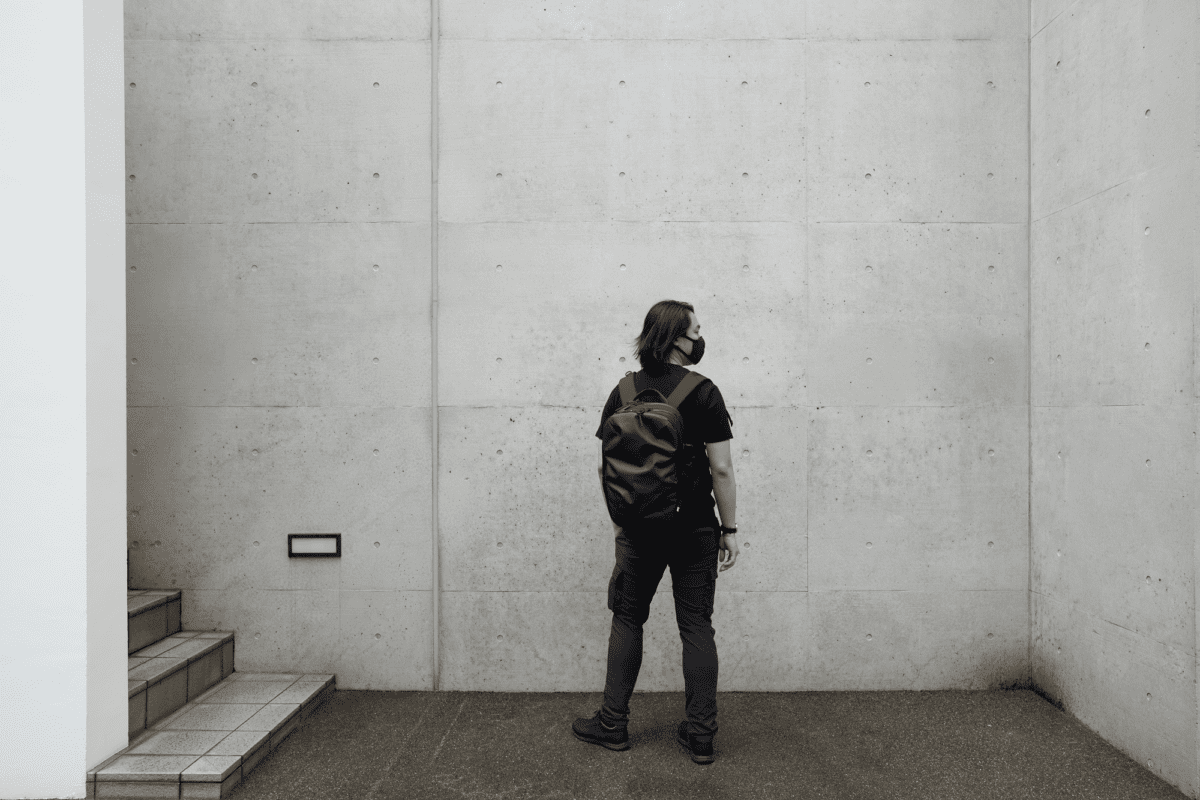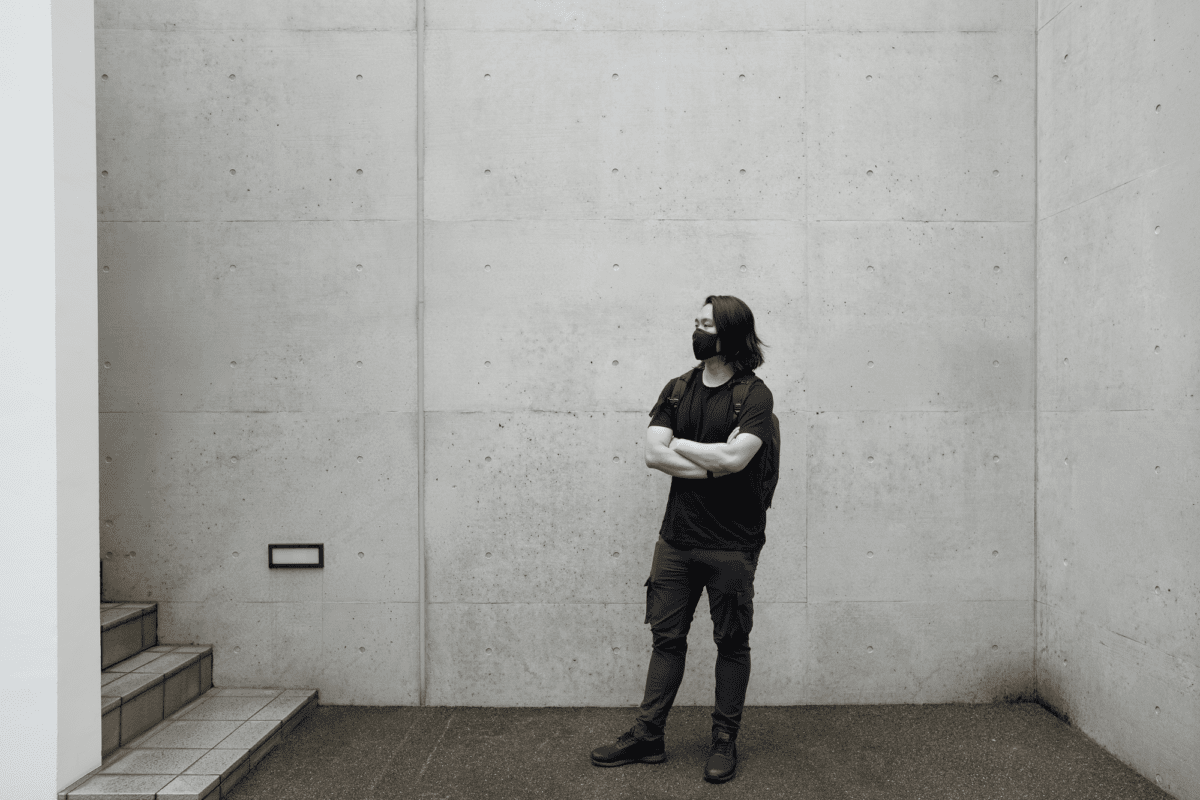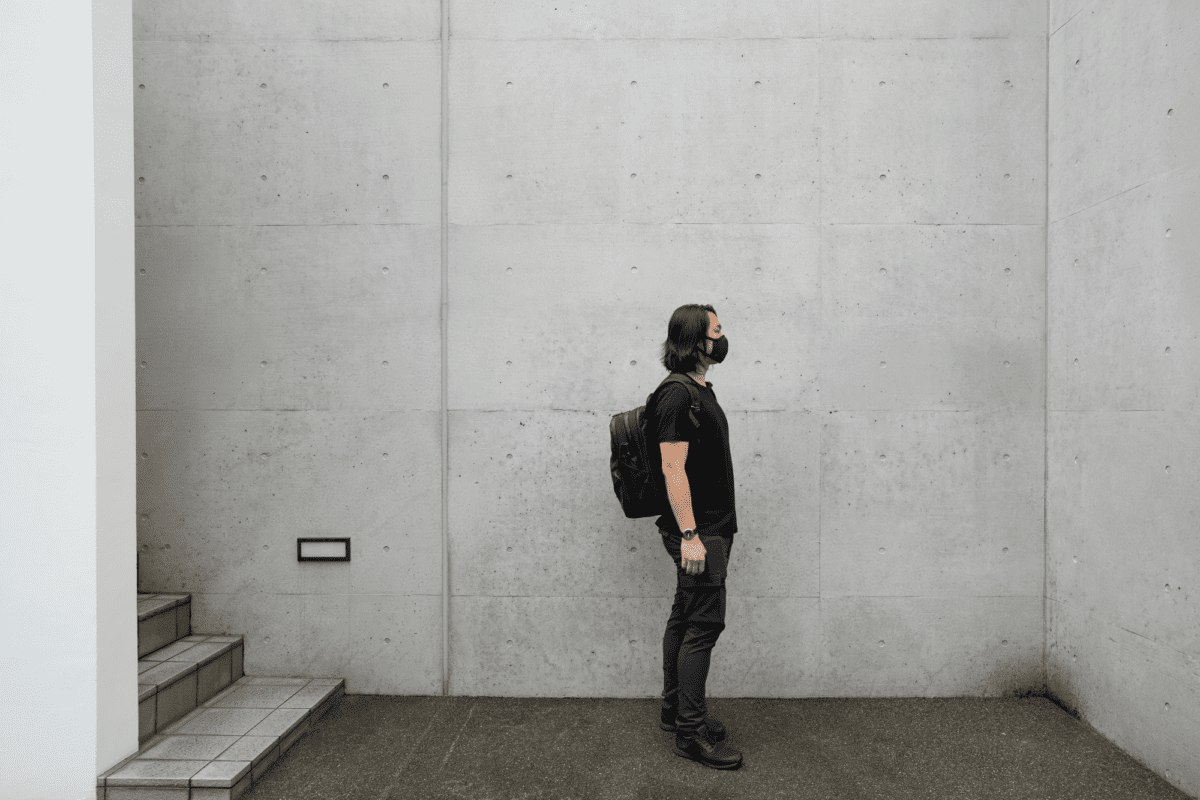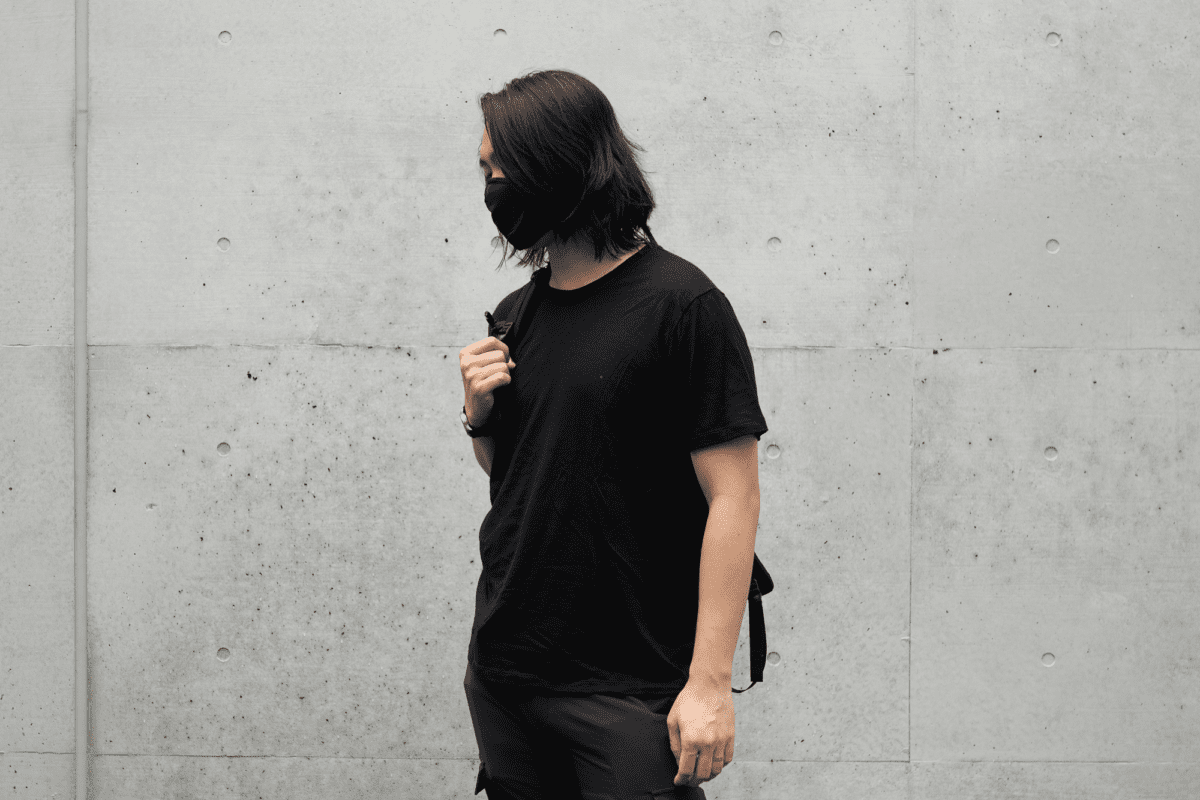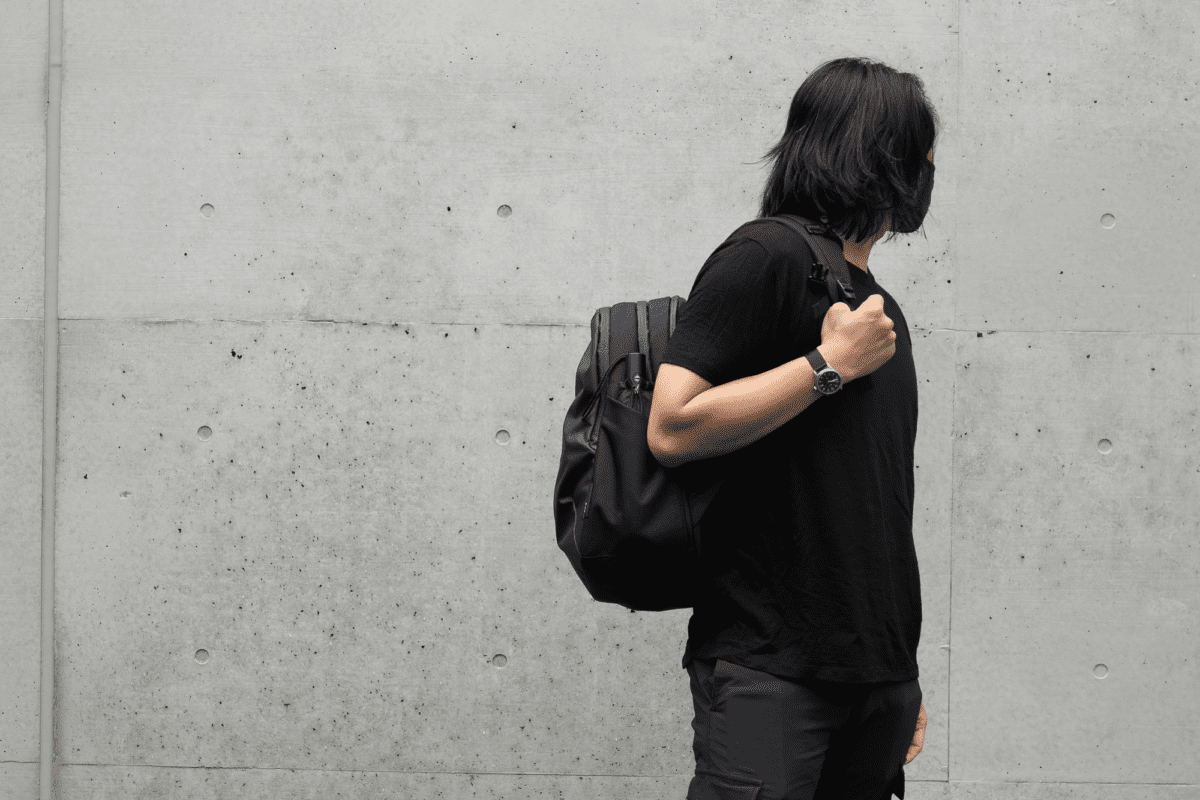 Like this review? See all of my in-depth reviews.
Also, consider supporting me by being a Patreon. Every cent given will go back into improving the content of this website.