This website is made possible by readers. I may earn a small commission when you buy through the links in this article at no extra cost to you. Learn more.
Details
Price $110 (or 3 for $295) on outlier.nyc
Material 17.5 micron top capped Mackenzie Blend merino
Fabric Weight 195 gsm
Overview
Outlier has slowly but surely taken over my life. As you can tell from the number of Outlier products I write about, I'm not exaggerating.
For those living in a cave and who have never heard of Outlier, Outlier is one of the leaders in this category of apparel, a category for those who demand so much more from their technical outfits. They were my gateway drug to the world of techwear with the only short you'll ever need, the New Way Shorts.
I probably have all of Outlier's t-shirts. Runweight merino, Ramielust, Gostwyck Single Origin merino, Dreamweight Raw Cut, you name it, I probably have it.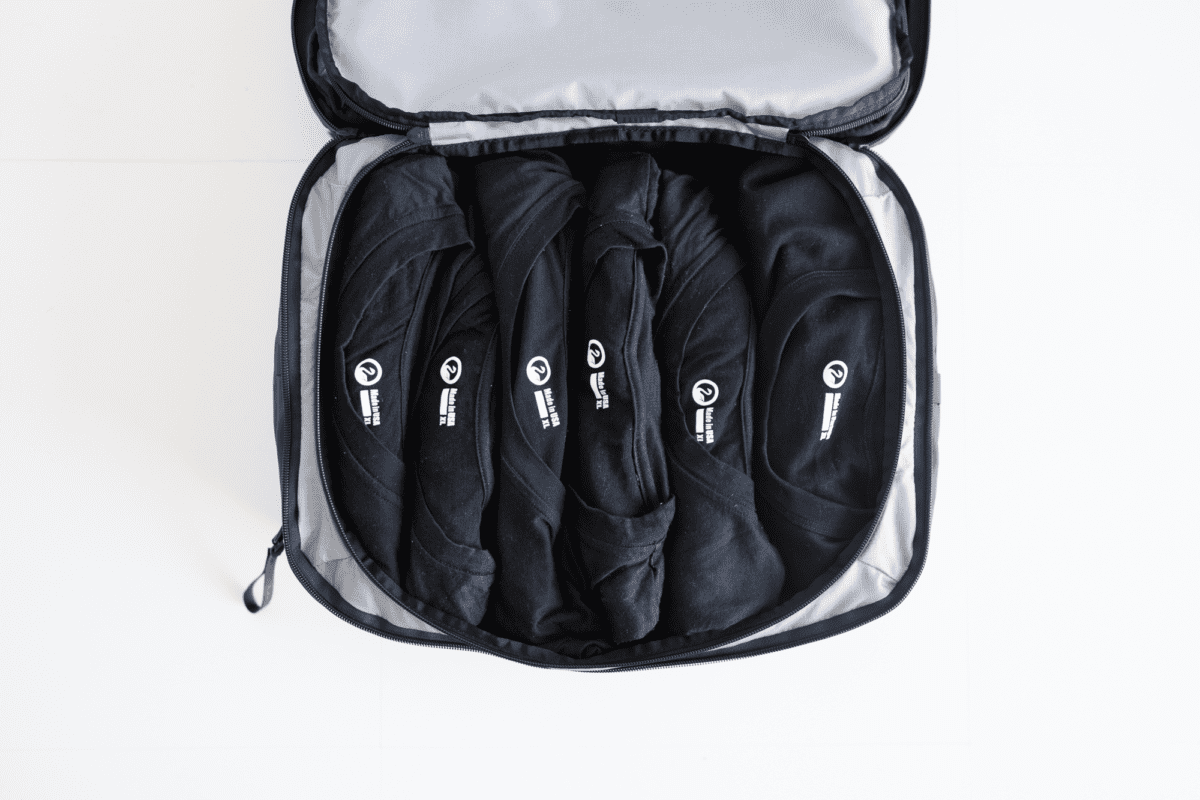 Read here if you want to know the differences between the Gostwykt Single Origin Merino Cut One T-Shirt and the Ultrafine Merino T-Shirt.
I have so many tees from Outlier that I start having a hard time telling them apart (I've found out how to do so, by the way. More later.). They are all plain, black t-shirts after all. And what technical apparel review blog would this be if I didn't review the Outlier staple, the Ultrafine Merino t-shirt, sometimes abbreviated as the UFT.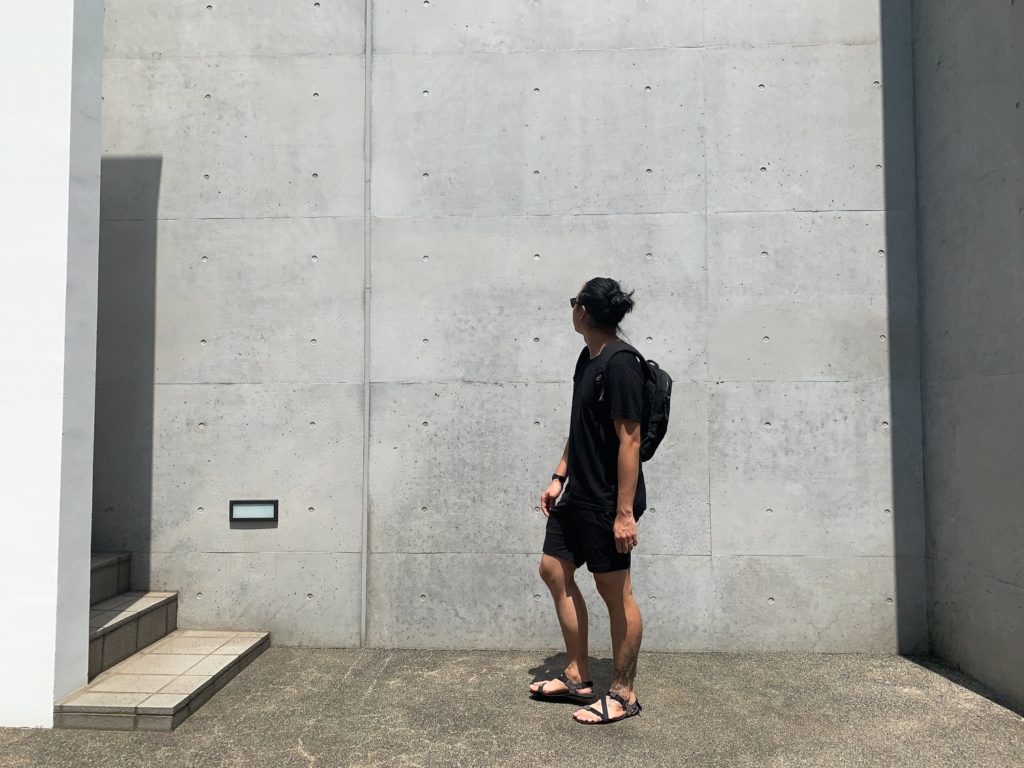 Style
As with all of Outlier's tees, I went for a size XL. That size is perfect for a 6ft (182cm), 187lbs (85kg) frame. I've actually ordered the large before but had to send it back because it was just too small; specifically, it was too short for my liking.
The t-shirt is slim and modern, with attention to the details. The cut and fit are usually pretty consistent across all their t-shirts, so I didn't have to deliberate much during purchase.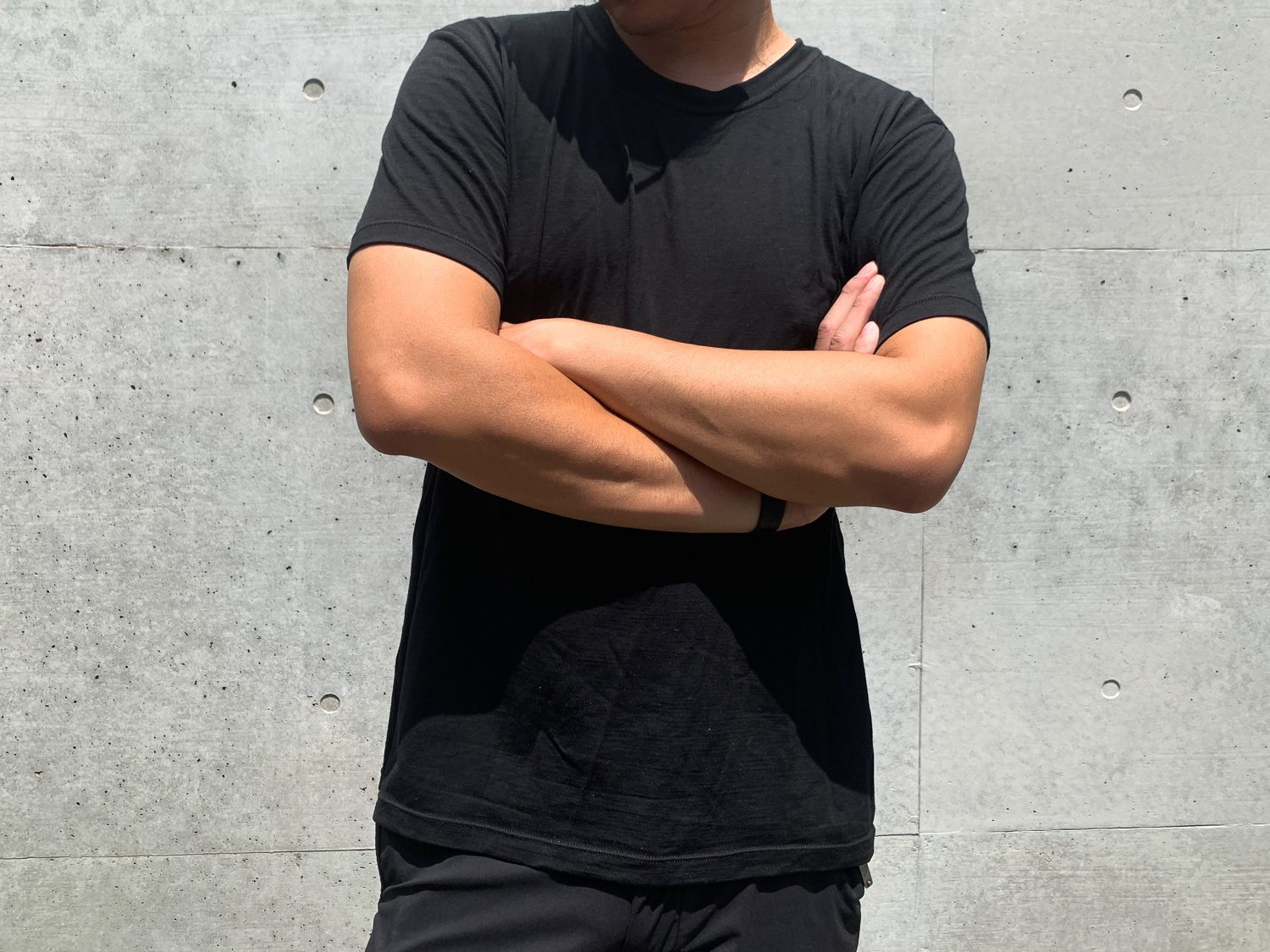 As expected from Outlier, not an ounce of external branding can be spotted. There is a single brand tag printed on the inside of the t-shirt.
There aren't any visible tags that could help you tell t-shirts apart. This isn't really a problem if the t-shirt has completely different material like the Ramielust. Still, when it comes to telling the difference between t-shirts like the UFT, Runweight, and Gostwyck Single Origin, you'll find yourself in more of a pickle when trying to pick out your outfits, more so if you only wear black as I do.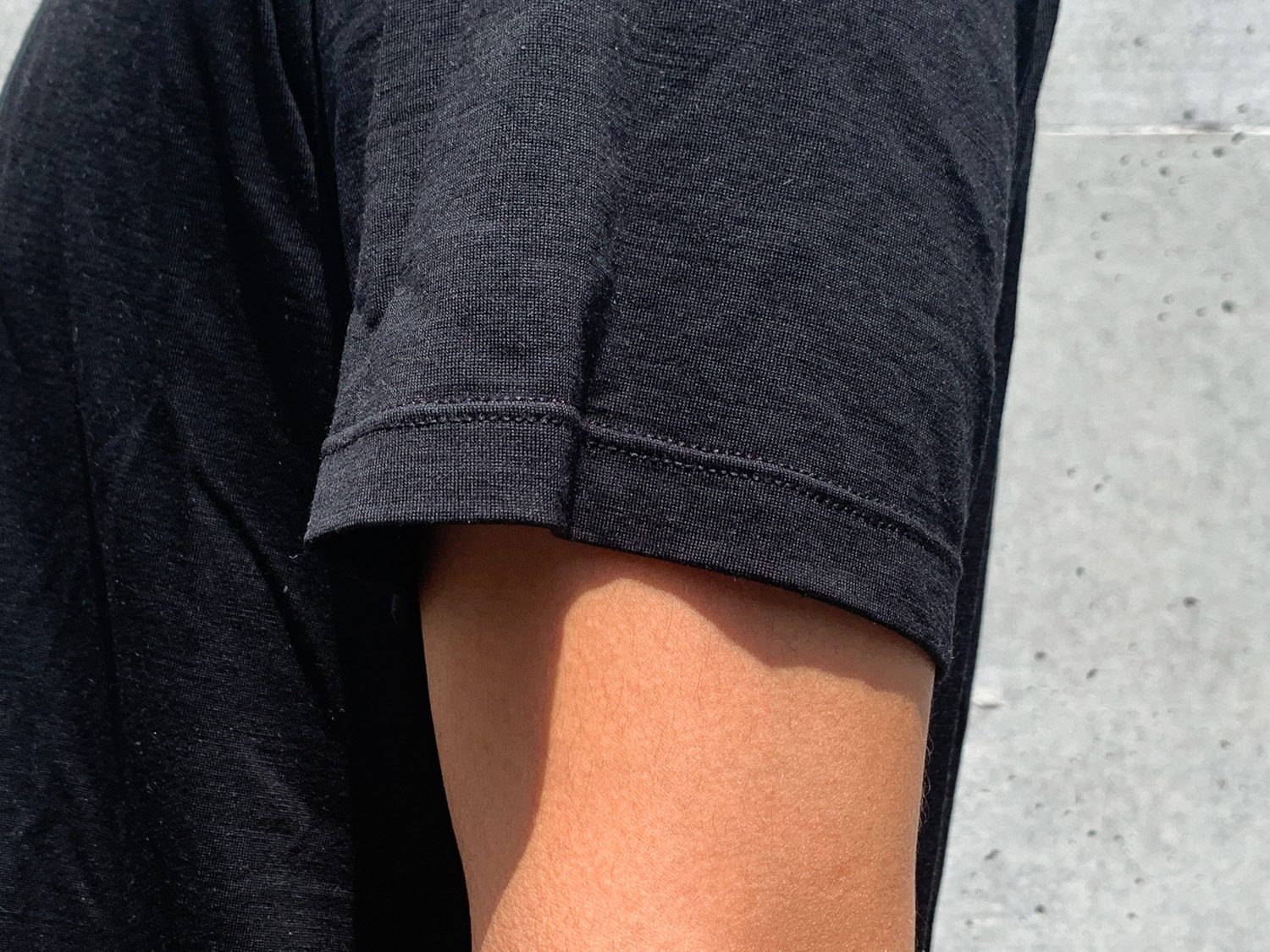 Runweight is the lighter version of the Ultrafine Merino, so simply feeling the material will help you tell those apart. The Gostwyck Single Origin has a slightly thicker collar, which might be the only distinction since the material feels pretty similar.
But no one likes ads, so I got rid of them. If my articles helped you, I ask for your support so I can continue to provide unbiased reviews and recommendations. Every cent donated through Patreon will go into improving the quality of this site.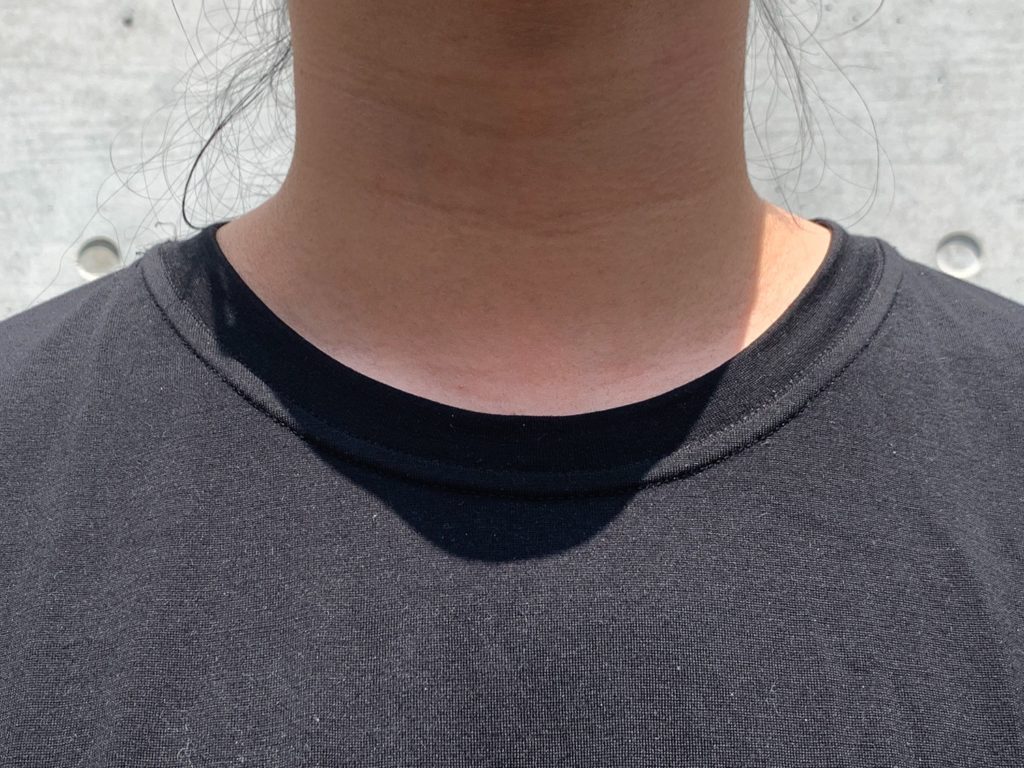 Being of 100% merino wool, the t-shirt has a very distinct premium look to it. It isn't enough to draw unwanted attention but enough to impress someone that notices.
Along with the minimal design, down to black on black threading, it's certainly not just another plain, black t-shirt. I often use this t-shirt as a reference for what a perfect t-shirt should be when reviewing others.
Material
While design and a killer sleek branding are what usually catches your eye about Outlier, their obsession for the perfect materials is what sets them apart from the rest for me.
And merino is the material that Outlier is most well known for and, naturally, best at.
In this signature piece of theirs, they use Mackenzie Merino Jersey who's name stems from the Mackenzie Basin on New Zealand's South Island, where most of the merino is sourced from.
It uses ultra-fine 17.5-micron merino instead of the 18.9 microns most brands use. In fact, the 17.5 micron is a tight spectrum, low variance, top capped fiber blend.
When other brands claim that 17.5-micron merino is what they are offering, they usually refer to the average micron, so half of that fabric may actually be more than 17.5 microns. So, top capped means that the merino Outlier use is capped at 17.5, which means there are no larger fibers, making it a softer and smoother fabric.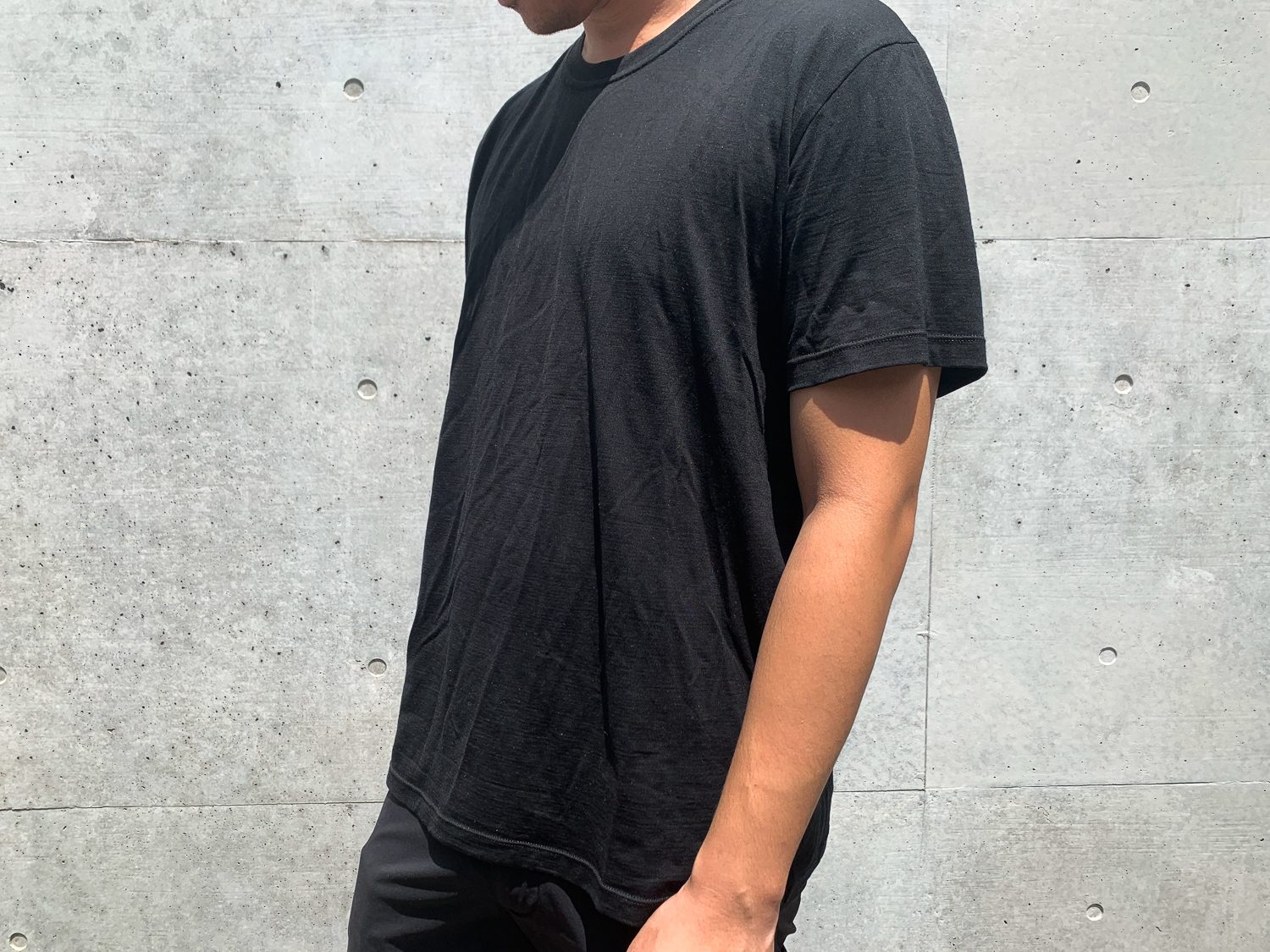 The finer fibers are clearly softer and just plain beautiful to touch. The 195gsm, which is thicker than most t-shirts, is meant to give it a better drape, hand feel, and durability.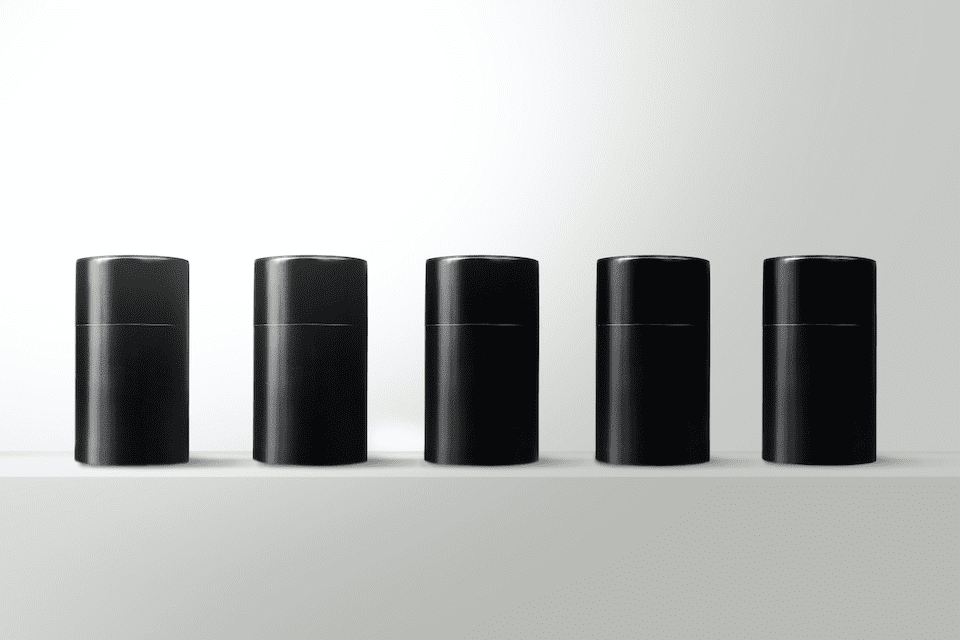 I found a 100 year old company that would create these heirloom quality canisters for me. They are handmade and will keep your tea leaves, coffee beans or anything that you need dry for years to come.
or read review
On top of that, you guys must be already familiar with the natural wonders of merino if you are reading the blog. Merino works wonders with moisture by pulling it away from your skin into the very core of the fiber. This means that it stays breathable even when it gets wet or when you work out.
Merino also takes in color well, which is why the t-shirt can achieve a true black color, and even after a year of owning my first UFT, there is barely any fading where some cotton t-shirts would already be turning grey.
Last but not least, my favorite part about merino is its natural anti-bacterial properties which makes it highly odor resistant. I try to wash my clothes as little as I have to since doing so while traveling takes some work, and doing so will wear down the durability bit by bit.
As if this isn't enough about merino, I wrote an entire article just on merino wool if you really want to go there.
I only wash it when there is a smell or a visible stain, and so far, I can go up to two weeks without washes, less if I encounter an unfortunate stain or sweat more.
Usage
This t-shirt is perfect for me in terms of fit. It's moderately slim but not to the point it becomes activewear like the Seagale Action Merino tee. The crazy low micron count makes it smooth, and you don't get any of the itchiness you get with higher micron 100% merino wool like the Särmä Merino Wool T-shirt.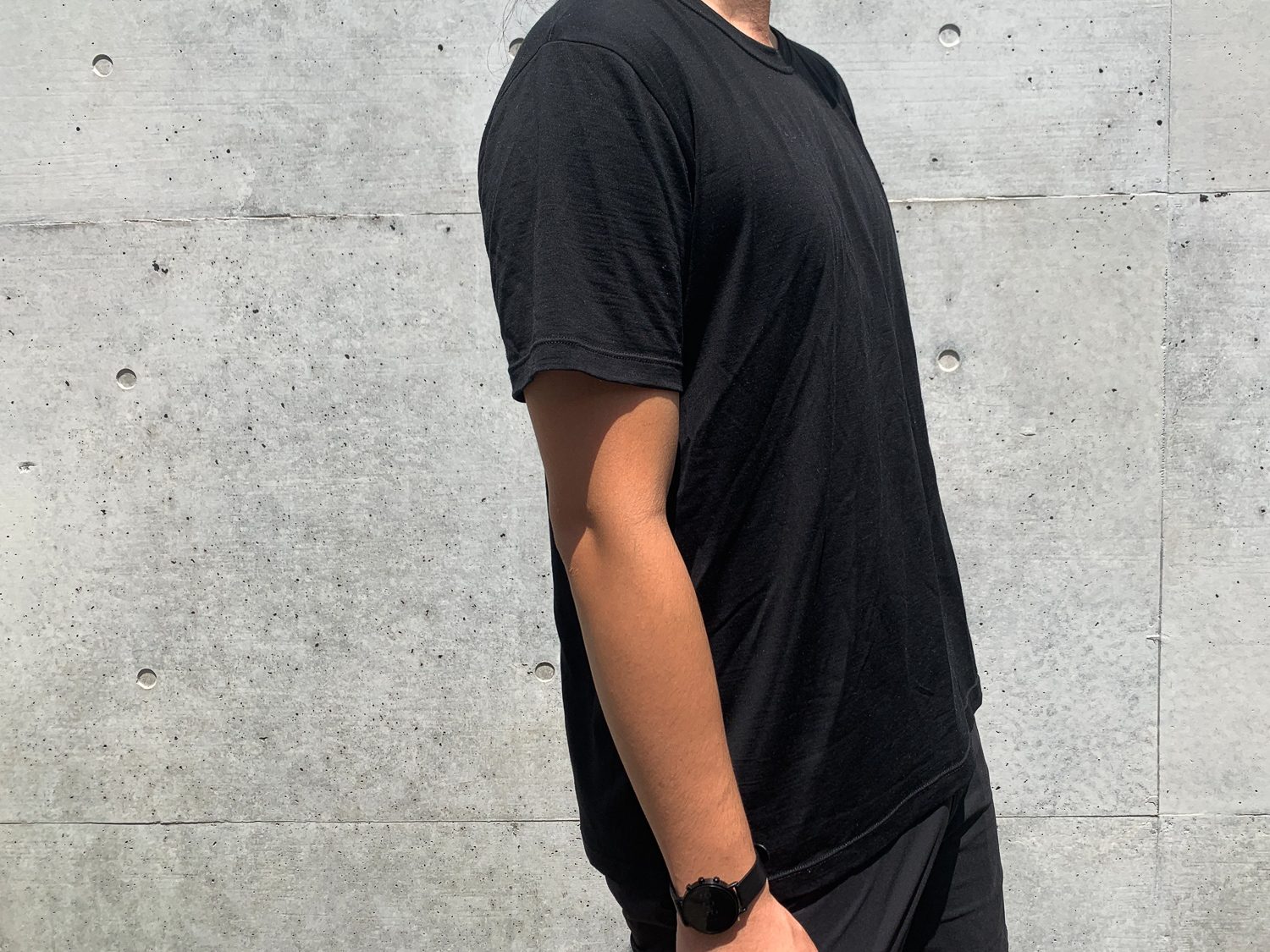 The low micron count really makes a difference in comfort. The t-shirt is a little thicker than most t-shirts, so I very much prefer the Runweight t-shirt for humid Tokyo summers, although they have been sadly discontinued.
But if you want a t-shirt that can keep you cool in the heat and warm in the cold, this t-shirt might be able to achieve the balance well, although not perfect for either.
I hand wash mine whenever I can but often end up dumping it into the washing machine in a laundry net. So far, there doesn't seem to be any problems, like piling, with that.
Conclusion
At $110 per t-shirt, this is on the steep side of things. In fact, you can buy approximately 11 Supima t-shirts from UNIQLO with that money. So, is it really worth it?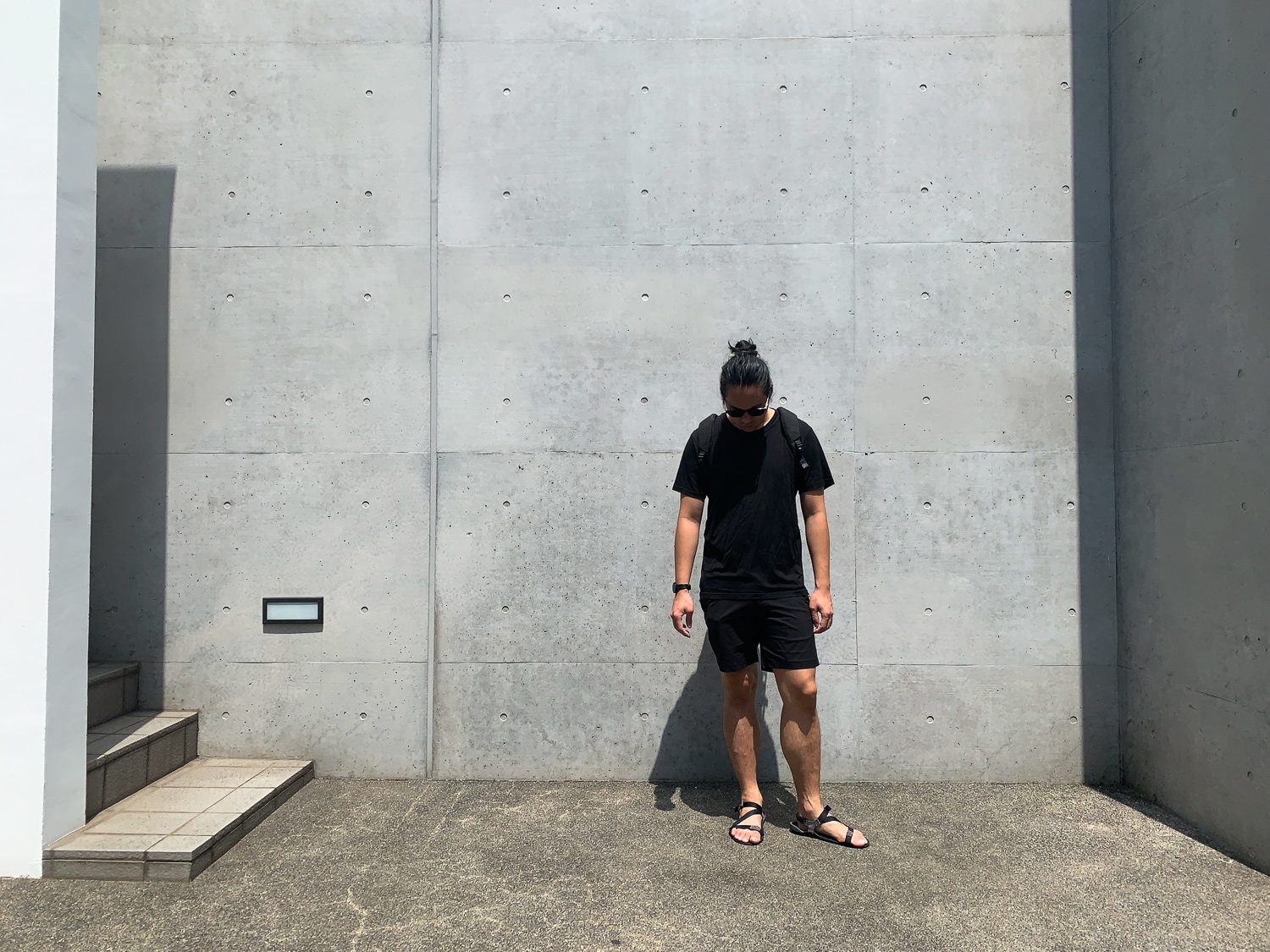 You're damn right it is.
If you want the best of the best for your travels, then the $110 should be easy to fork out. Outlier has a lot of good stuff, but this one has been around since the beginning and is one of its core products. So, you can be sure you won't be disappointed. I wasn't.
Additional Images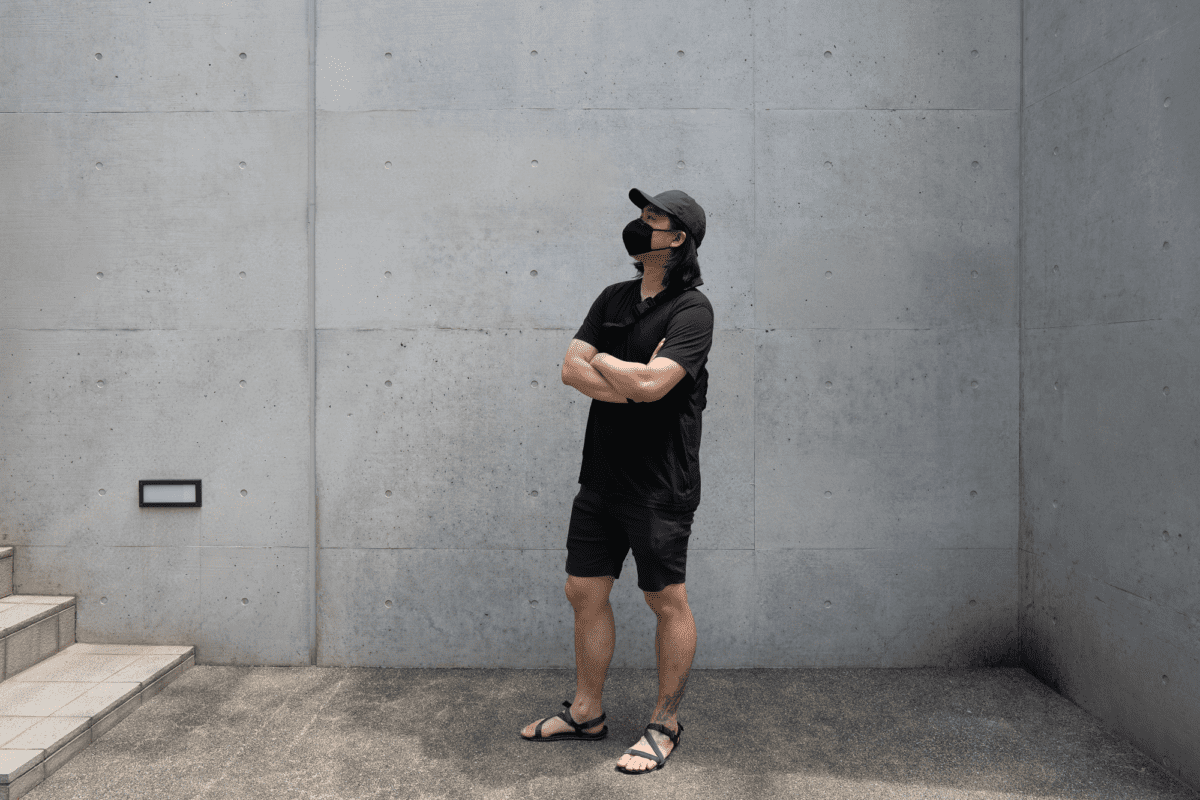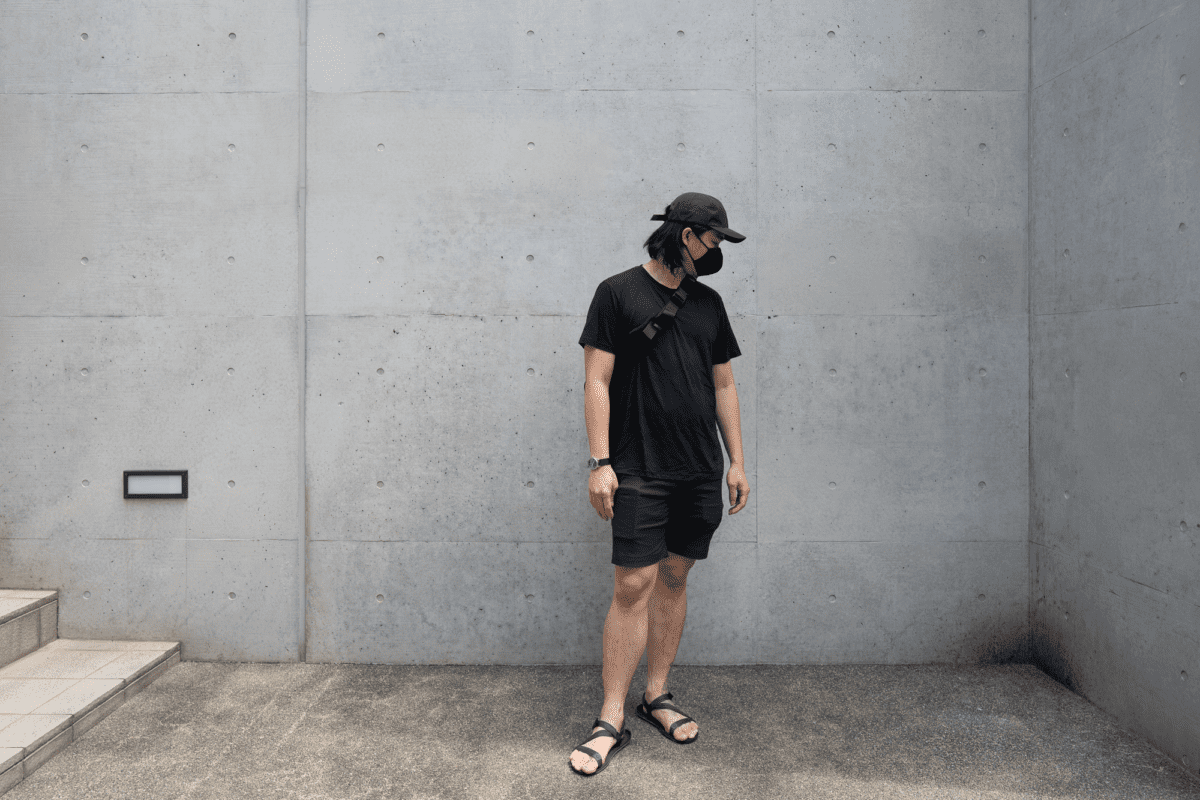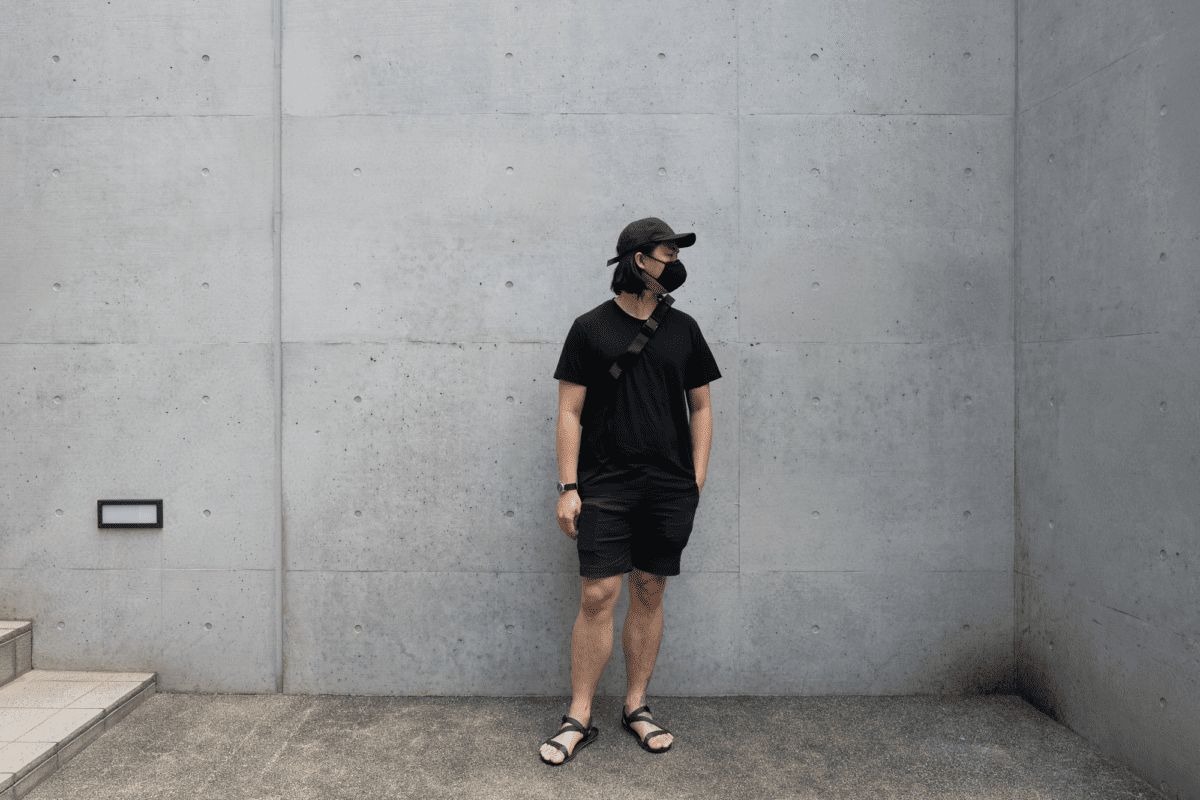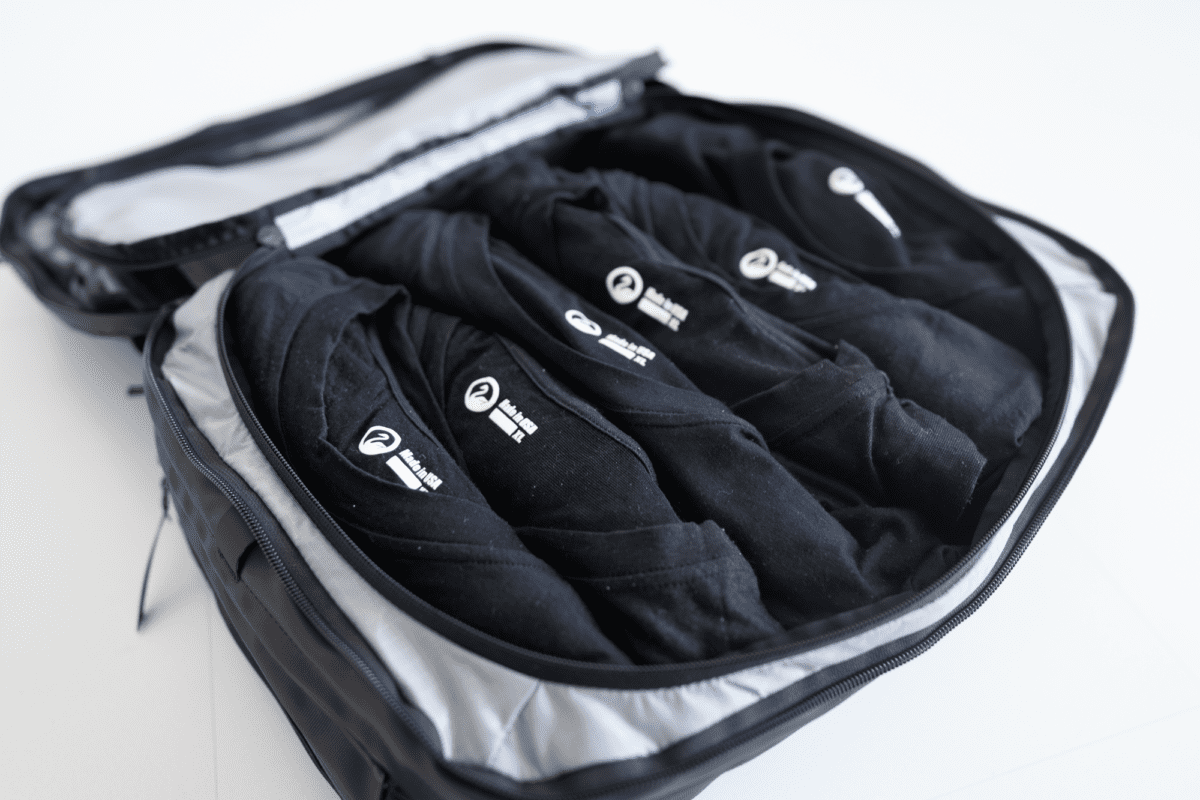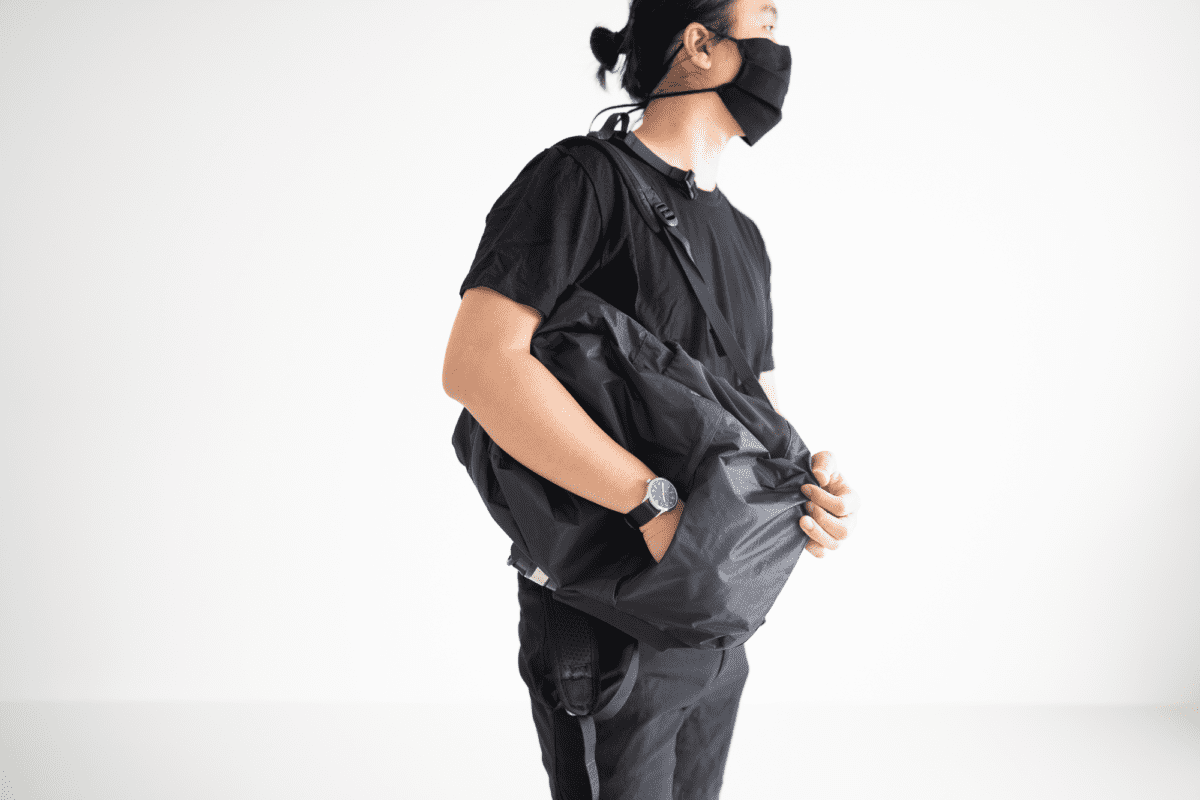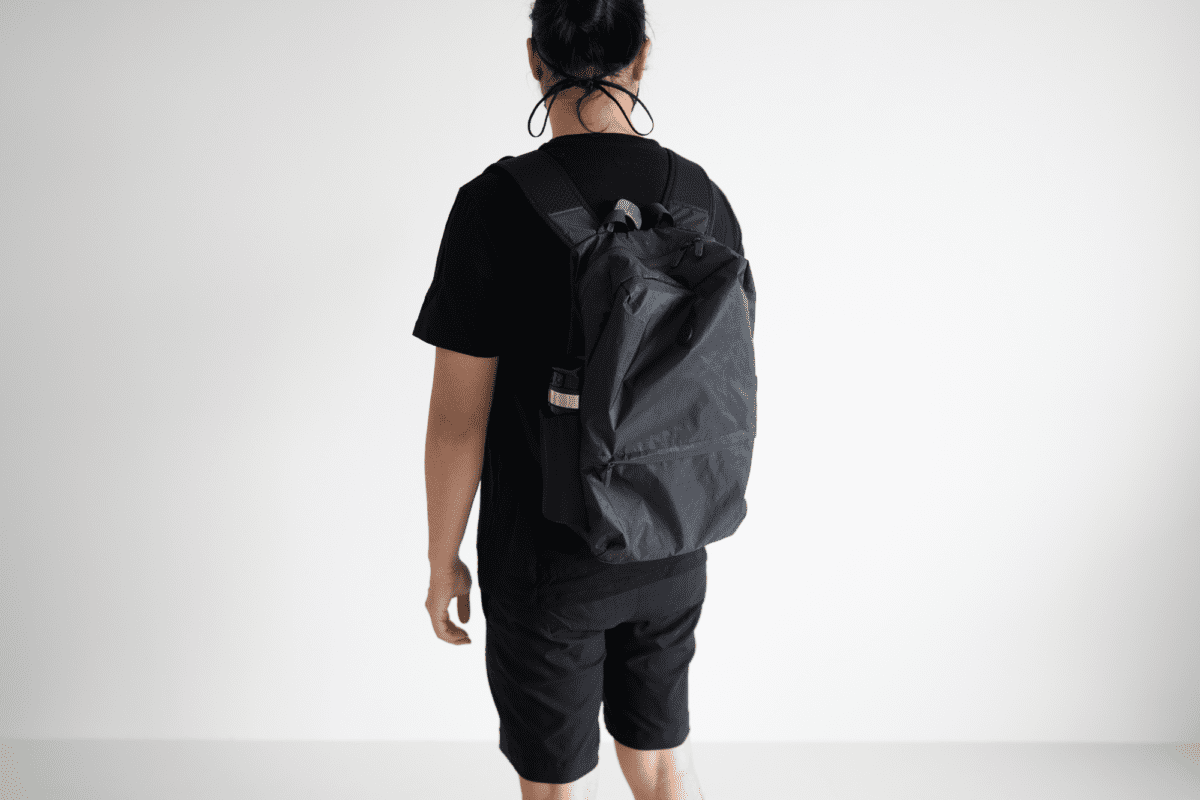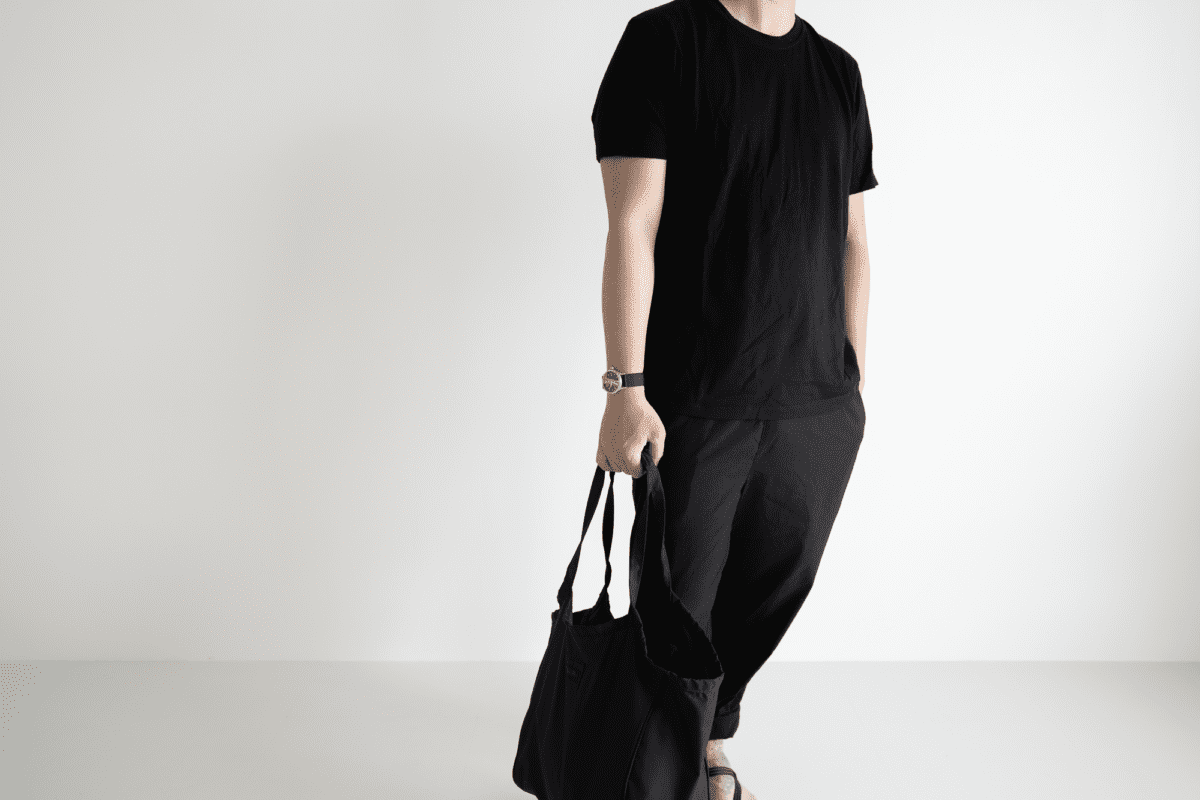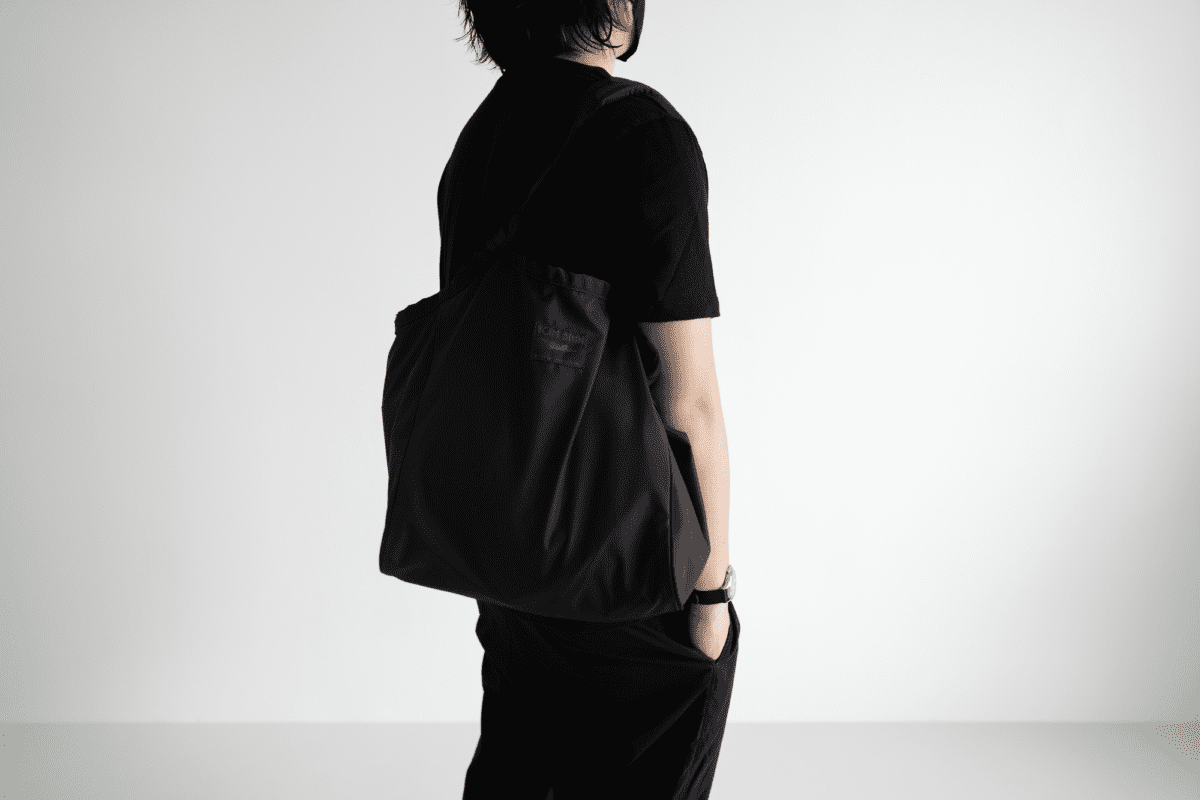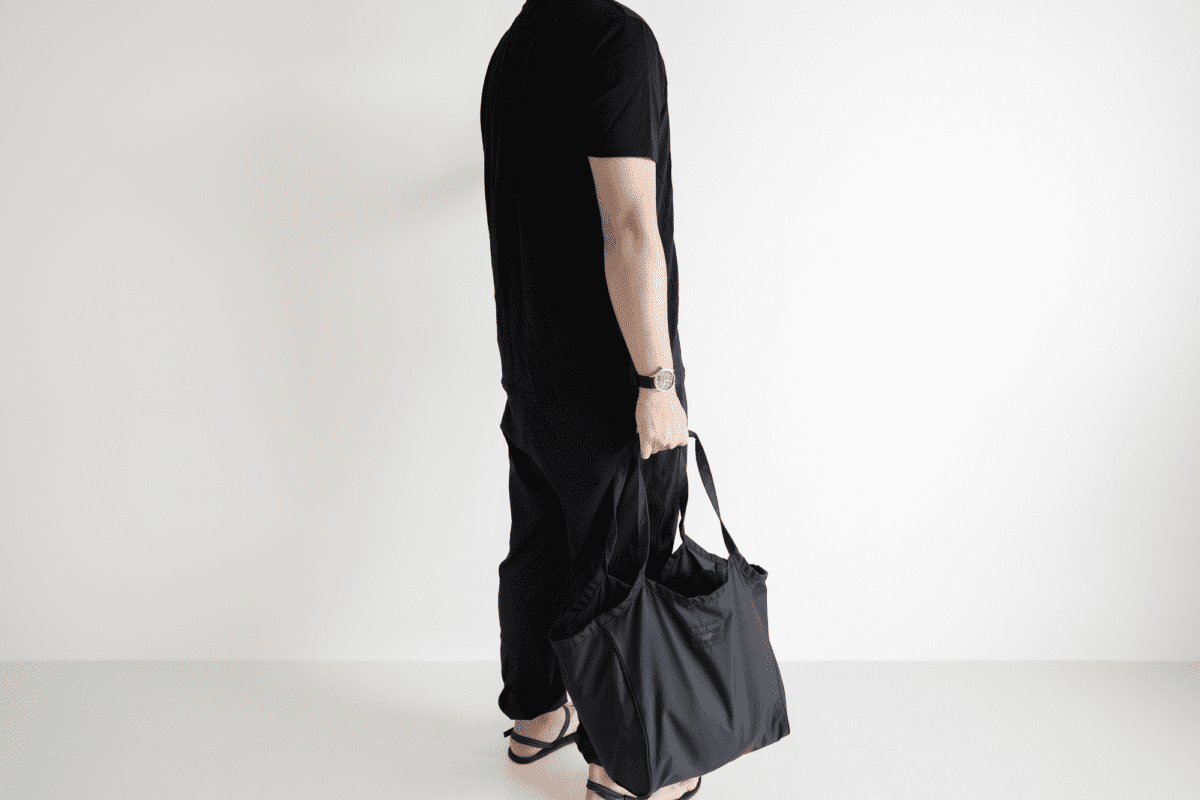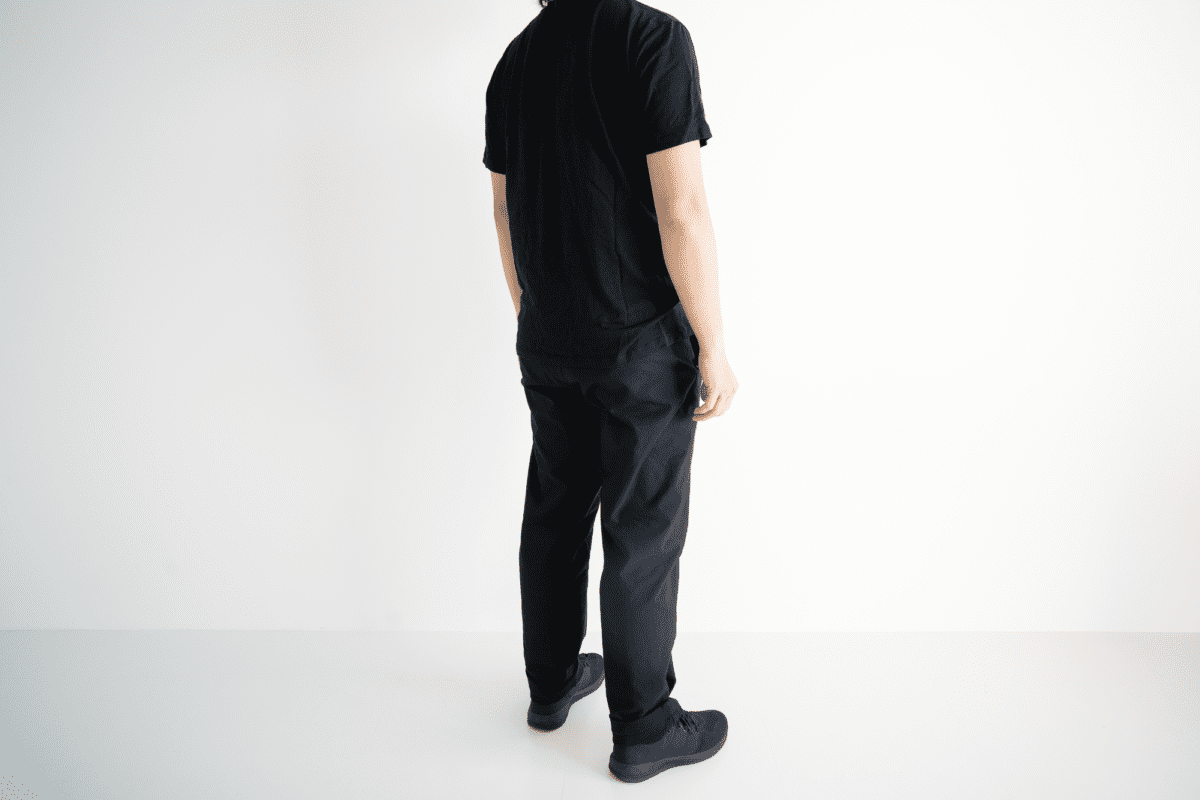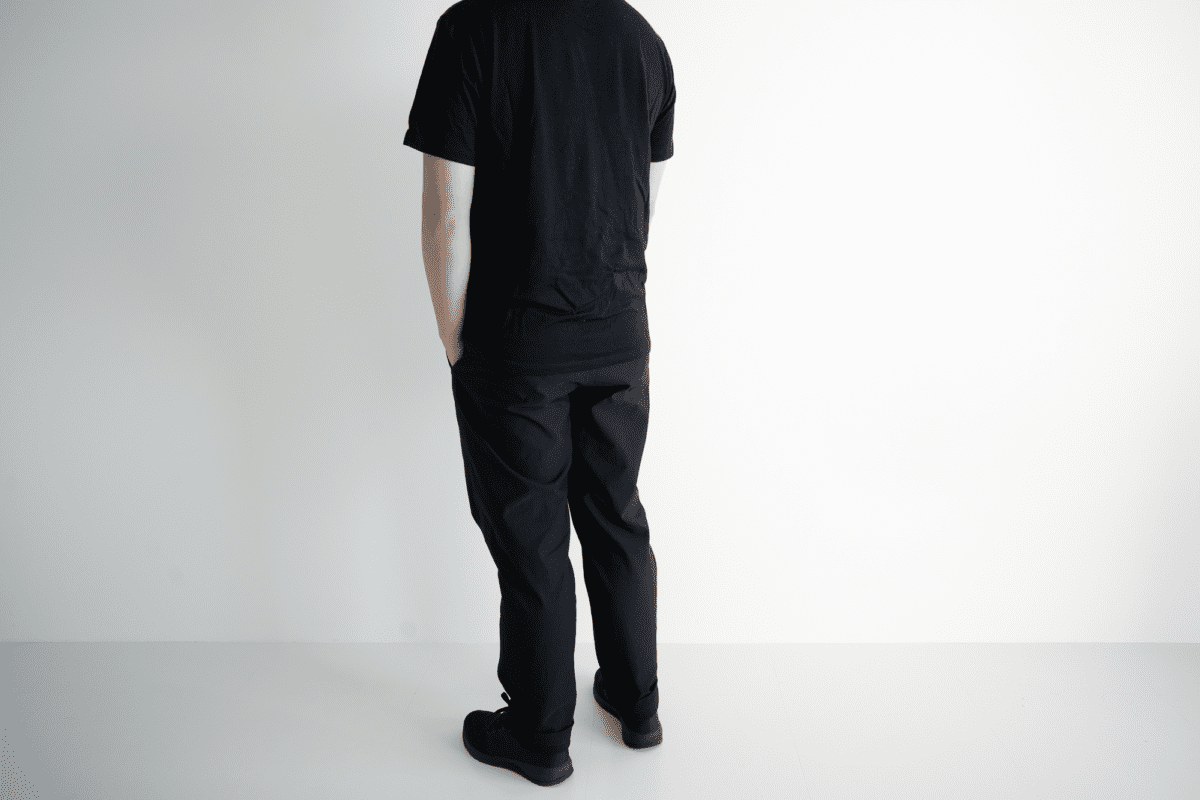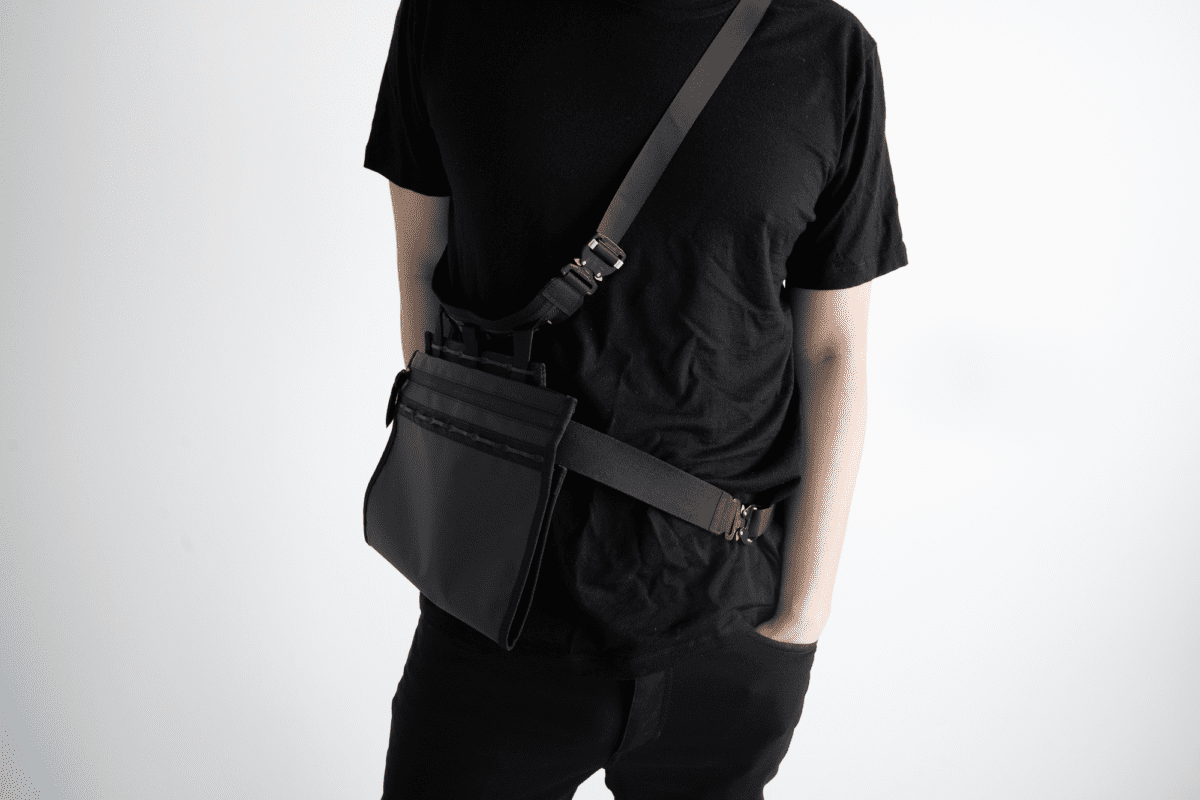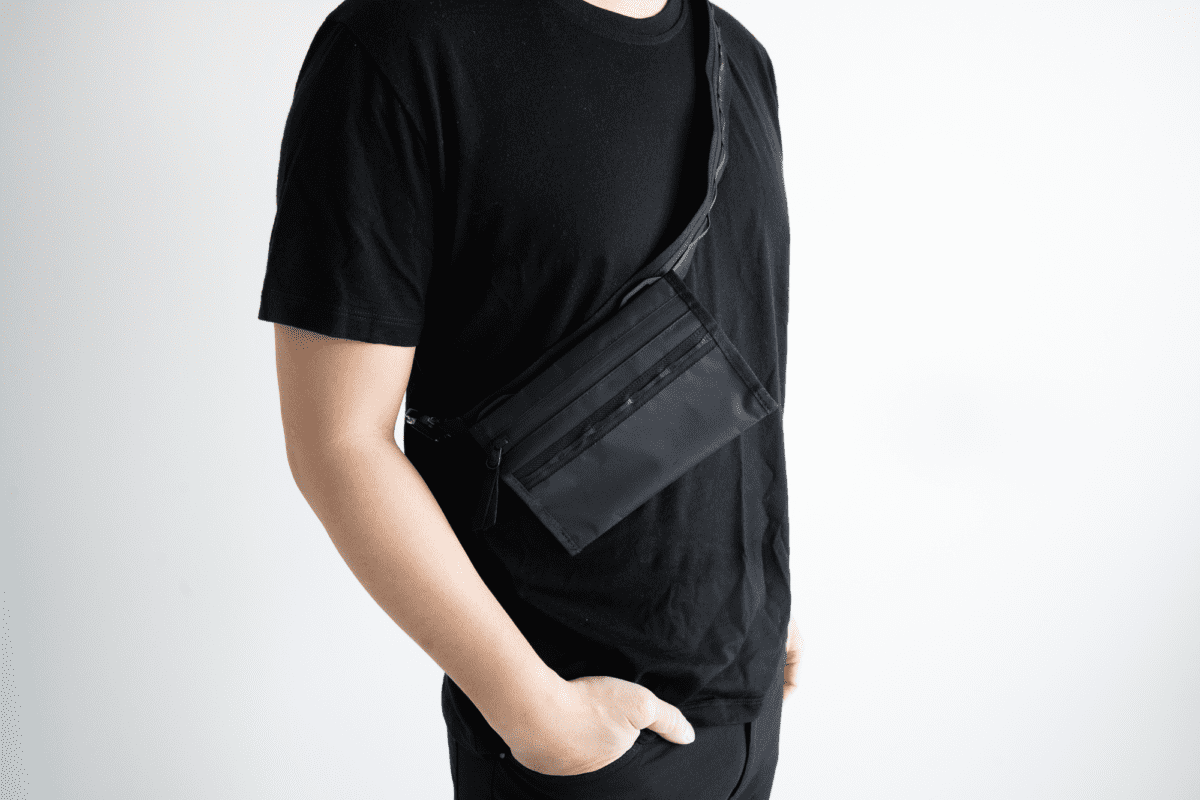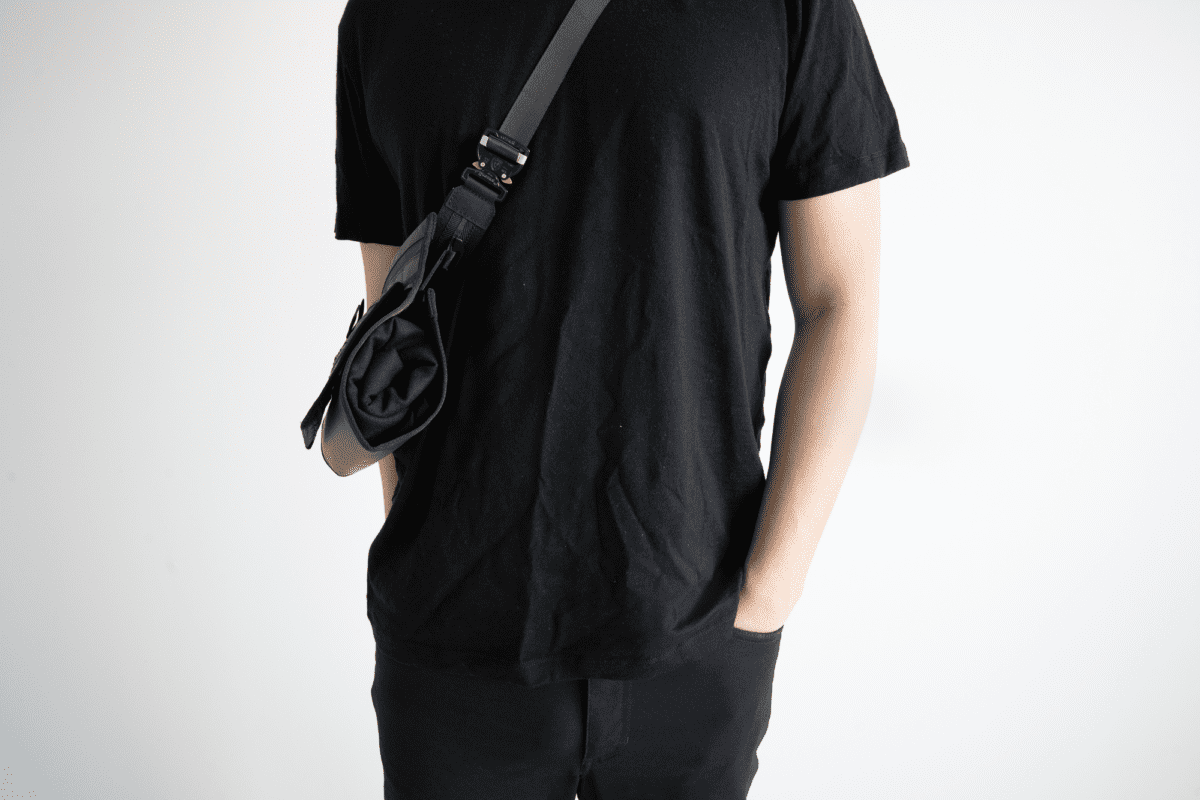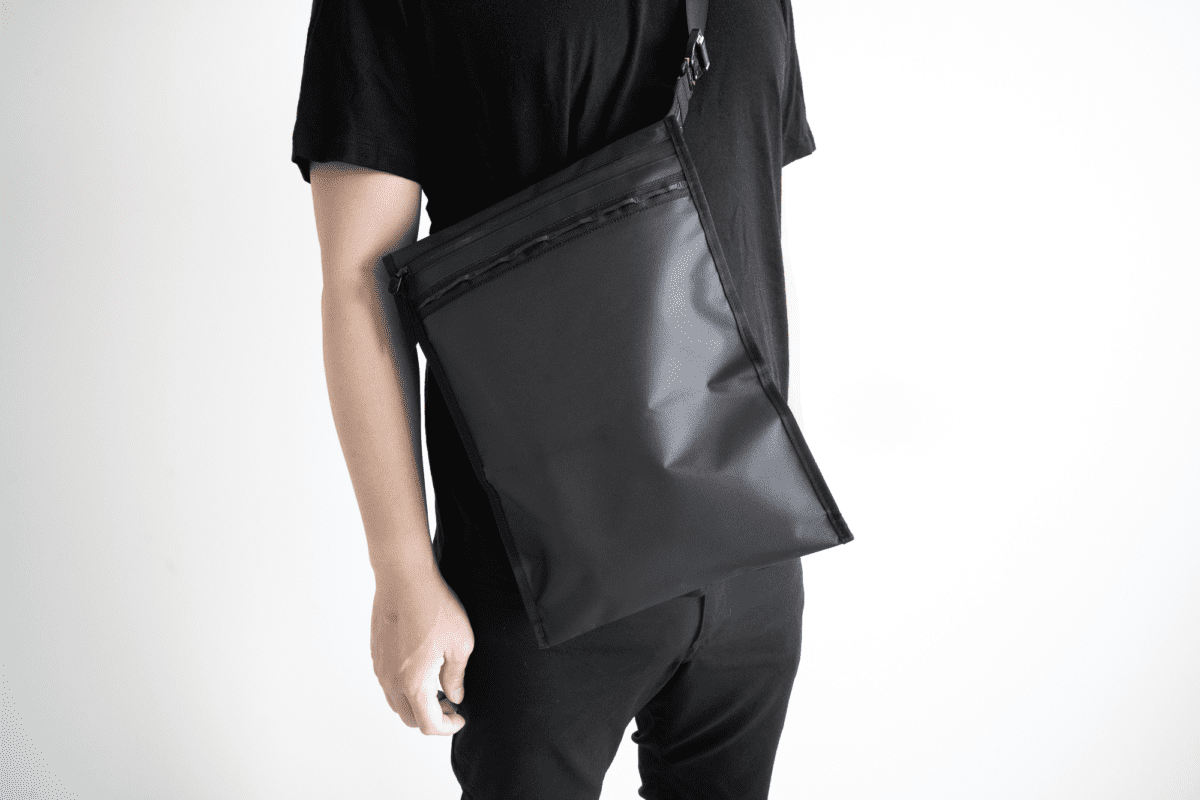 Like this review? See all of my in-depth reviews.
Also, consider supporting me by being a Patreon. Every cent given will go back into improving the content of this website.