This website is made possible by readers. I may earn a small commission when you buy through the links in this article at no extra cost to you. Learn more.
Details
Price $128 on westernrise.com
Use code ALEXKWA15 for 15% off your first order.
Material AT Cloth (97% nylon, 3% spandex)
Weight 280 gsm
Fabric Origin Taiwan
Overview
I love me a solid pair of travel pants. I've tried so many, yet I still can't get enough. A pair of pants would make or break a trip. Pants like the Olivers Passage Pants, Outlier Futureworks, SEAGALE Performance Chinos have upped my expectations of what a well-designed pair of travel pants can do.
As I shared my reviews on the other pants I tried, one brand keeps getting coming up as a suggestion by readers, Western Rise.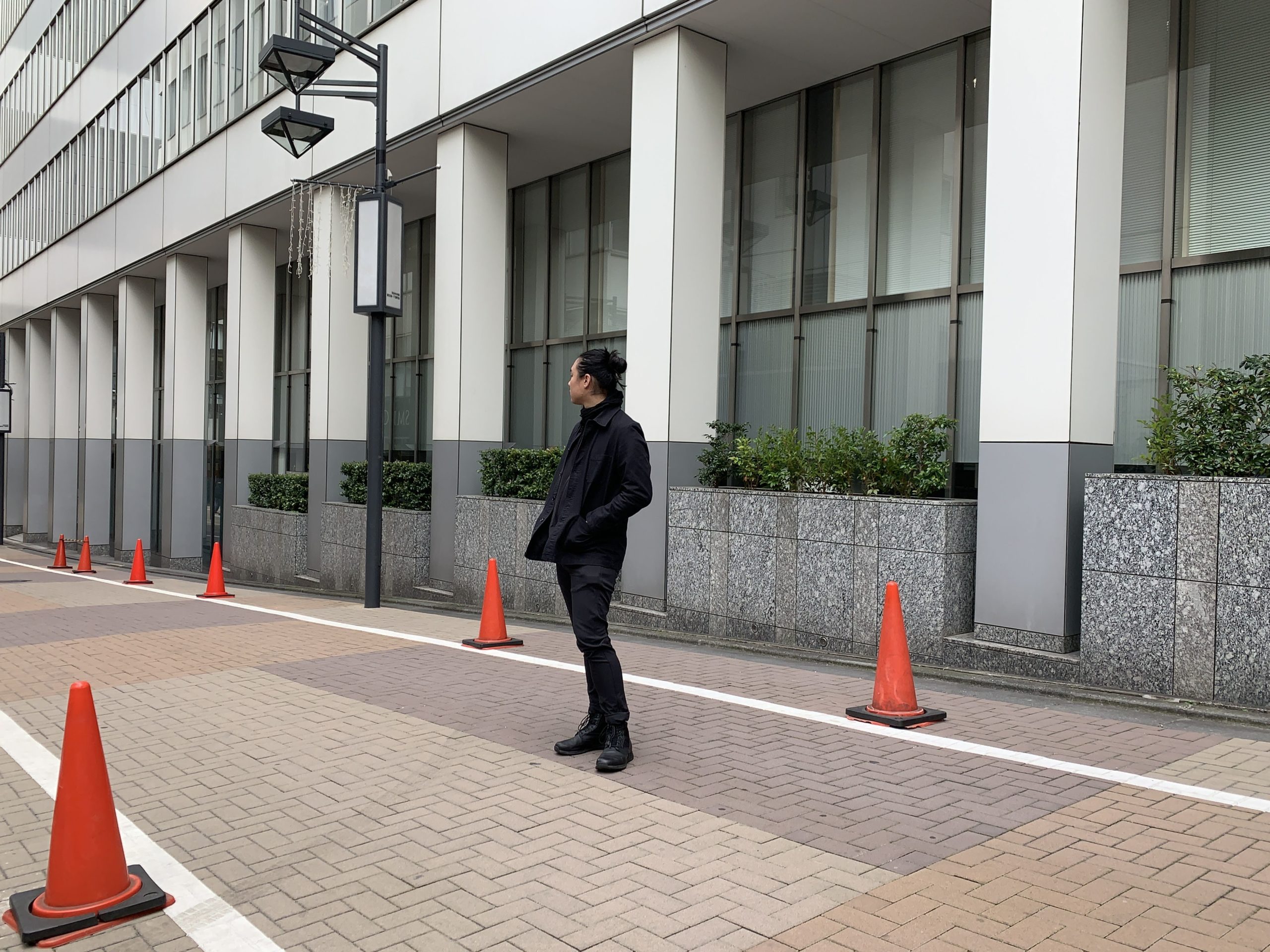 Learning about the brand, it seems that the brand shares a lot of aspirations as many of the brands that I love, like Outlier. Like the others, the brand is about elevating its customers' lives with their clothes. Most of these brands also share the same minimalist sensibilities when it comes to the design of their garments.
Apart from aesthetics, the minimalist sensibilities extend to the quality of their products, which means that the clothes are designed to last longer so you have to buy less.
The direction is pretty typical of recent performance clothing brands, so I'm more interested to see if the products they offer can really live up to what they say.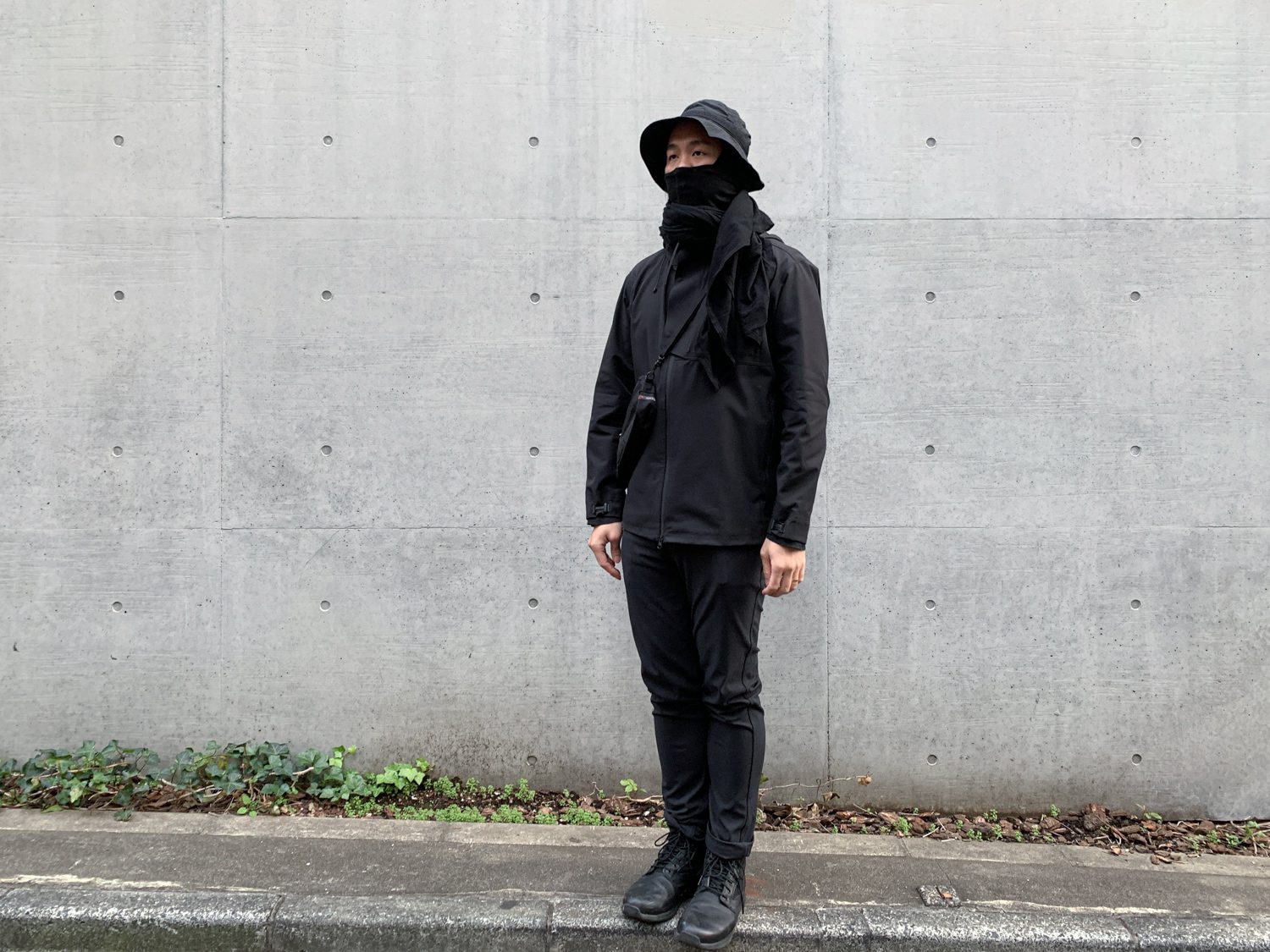 Style
The first prototype of the five-pocket pants was first introduced in 1873 by Levi's with only three pockets, two in front and one in the back. In 1890, the pocket watch pocket was added which is now referred to as the coin pocket. It was only in 1905 that Levi's added the fifth and final pocket, cementing the five pockets pants as an industry standard.
The AT Slim Pant is a modern take on the classic form. It's slim, sleek and versatile in style, easily matching most of my wardrobe.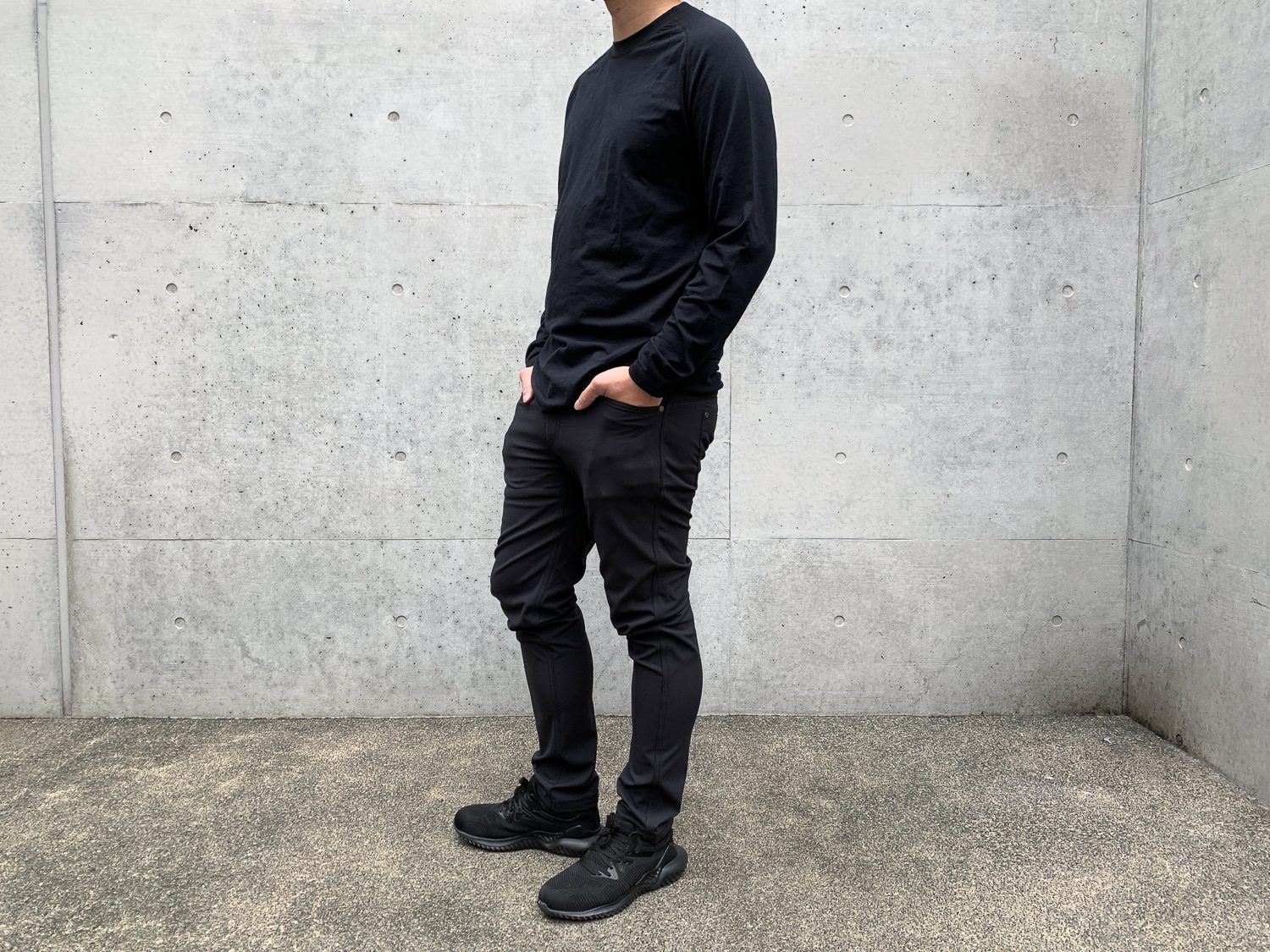 The pockets are slightly upgraded from the industry standard. A zipper is added to the back, right pocket, and the coin pocket is sized up to let you fit your smartphone. My iPhone XS Max with Quad Lock Phone Case fits the pocket perfectly, with a little sticking out to easily grab.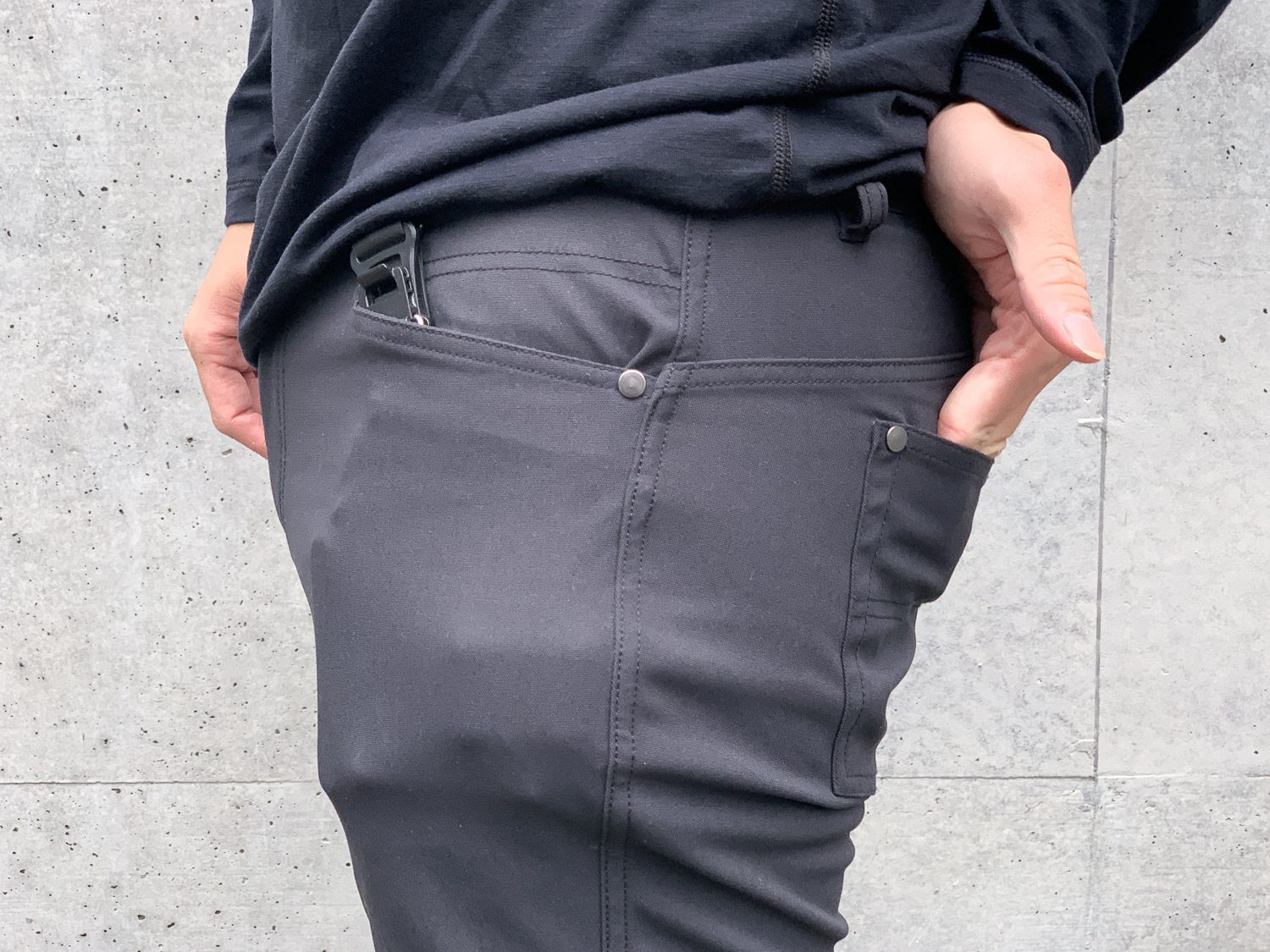 Putting it on for the first time, in more ways than one, the AT Slim Pant reminds me a lot of the Outlier Strong Dungarees. Like the Strong Dungarees, these have the look and feel of your favorite pair of denim, but with all the performance of the technical fabrics used.
The AT Slim Pant comes in four color options, flat black, blue grey, deep indigo, and steel. Like every other product reviewed on this site, the flat black version is the one reviewed in this article. The black is just a tinge greyer than true black if you're the kinda person who cares about it. For someone like me who only wears black, it's something I look out for.
But no one likes ads, so I got rid of them. If my articles helped you, I ask for your support so I can continue to provide unbiased reviews and recommendations. Every cent donated through Patreon will go into improving the quality of this site.
I got a size 32, which is the usual size of pants I get. At that size, the pants is, as the name might suggest, slim but not skinny. While there is a minimal amount of stretch in the waistband, I wouldn't suggest relying on them and sizing down, but instead, to order your usual size. Western Rise actually recommend sizing one size up to get the perfect fit.
The inseam length is just perfect for me and I was able to wear it without any cuffing or hemming. The hem actually comes with hidden inseam length, so if you just remove the two lines of stitching and unroll it, you'll have an extra few inches of inseam length with the second hem already finished. This is maybe one of the most thoughtful detail I've seen in a pair of pants.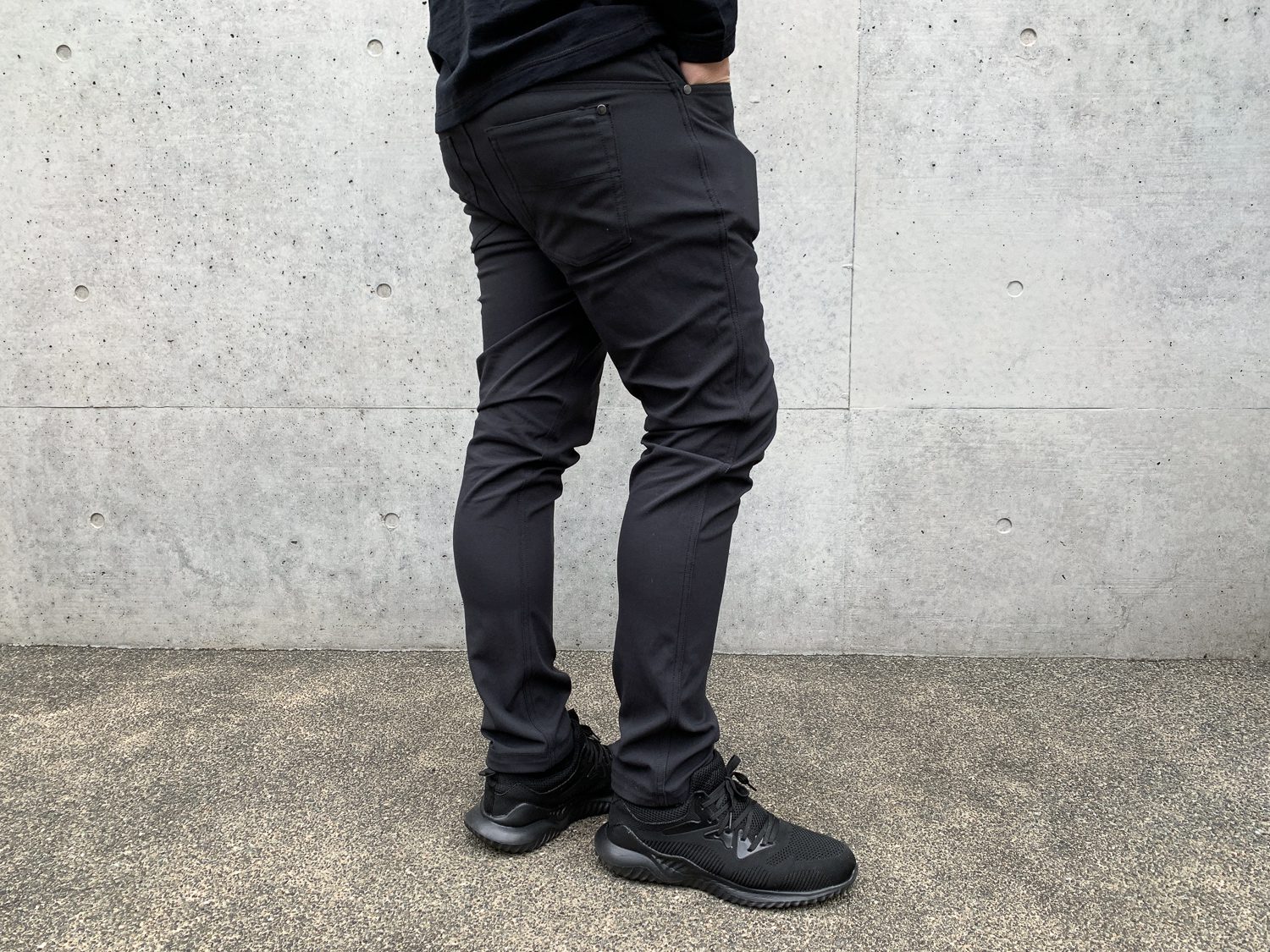 Overall, I've absolutely no complaints about the style of the AT Slim Pant and they look like they'll work perfectly in almost every situation, which is exactly the amount of versatility you need in a pair of travel pants.
Material
The AT Slim Pant is made with what they call the AT Cloth. The AT Cloth is an air-texturized rugged nylon canvas with just the right amount of stretch, which has enough structure for the right ruggedness.
The material is 97% nylon, 3% spandex. The small bit of spandex was added to give it a little bit of a stretch.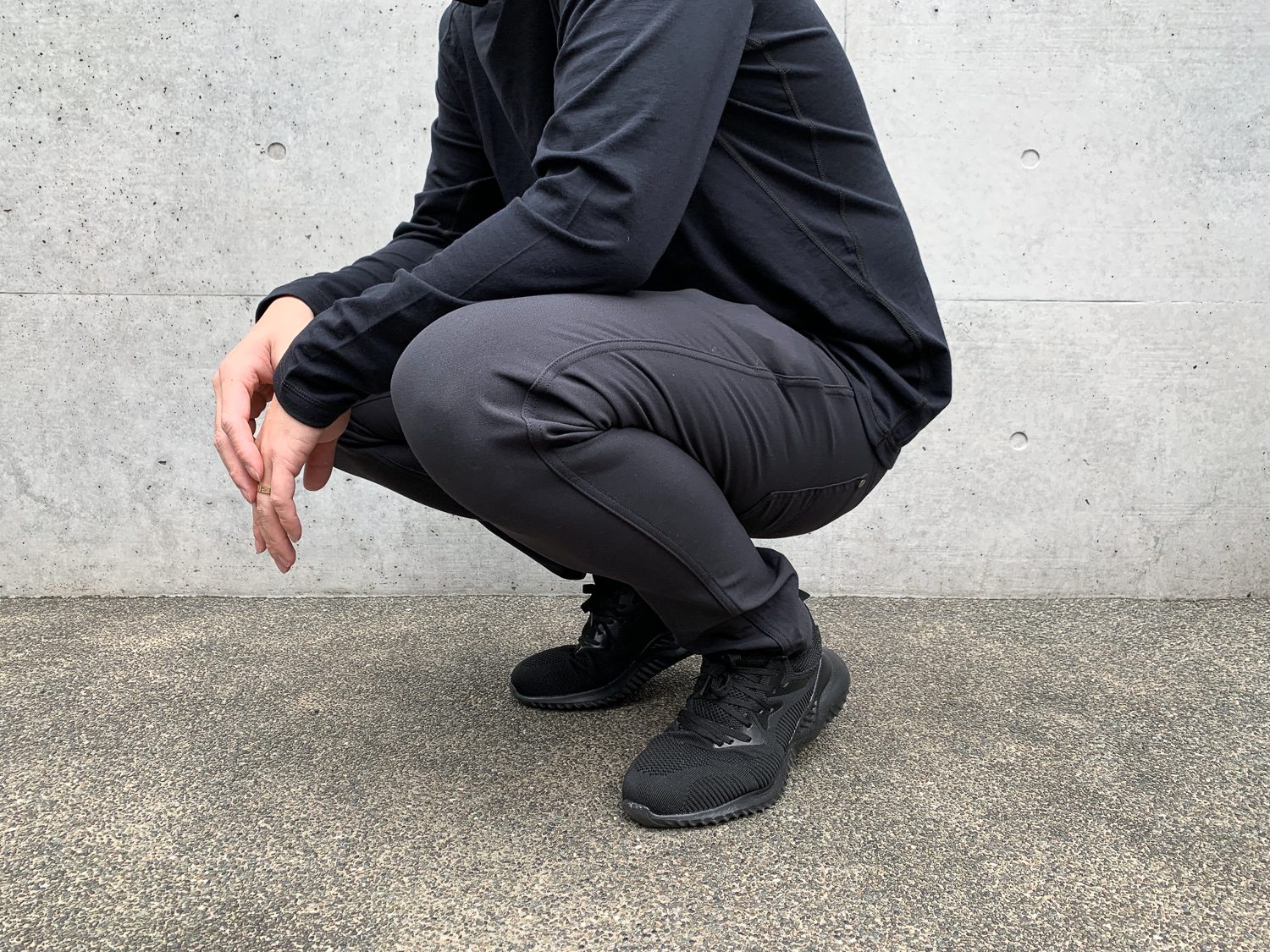 The fabric is finished with a nano-scale durable water repellant to repel light showers and dry quickly when wet.
The zippers are, of course, from the one and only YKK.
The pants also utilizes a gusset for a better range of movement, a technique employed in a lot of these modern pants.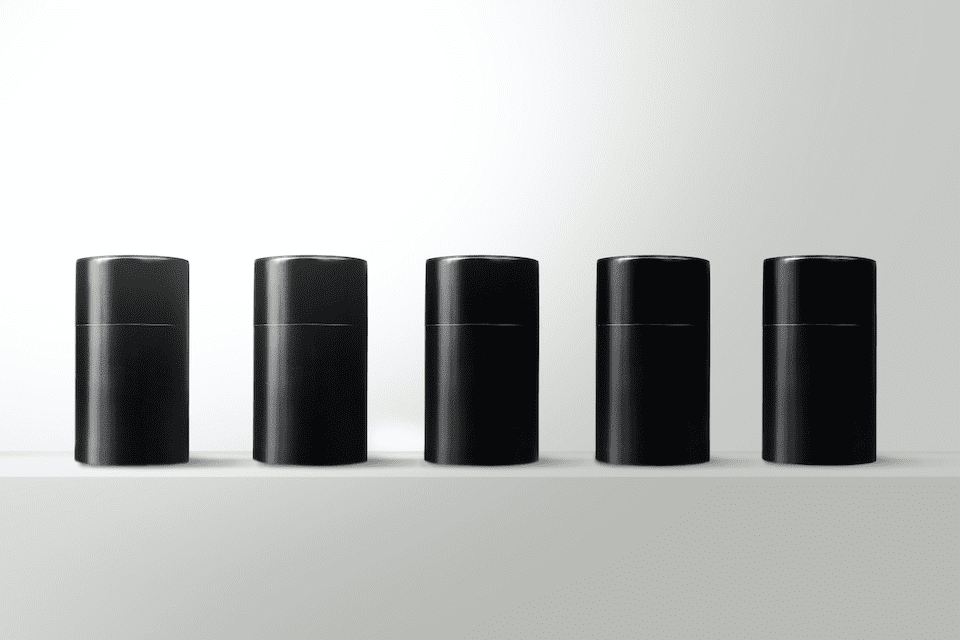 I found a 100 year old company that would create these heirloom quality canisters for me. They are handmade and will keep your tea leaves, coffee beans or anything that you need dry for years to come.
or read review
A gusset is a diamond-shaped piece of fabric that aims to tackle the problem where a four-way intersection creates a bulky lump of fabric that doesn't hold up in traditional pants.
This is an intentional design element to offset the less stretchability compared four-way stretch pants, like the Outlier OG Climbers. Doing so would allow the AT Slim Pant attain its desired structure, yet maintain a good range of movement for the wearer. It does so by allowing the forces of movement to be transmitted to four times as many places.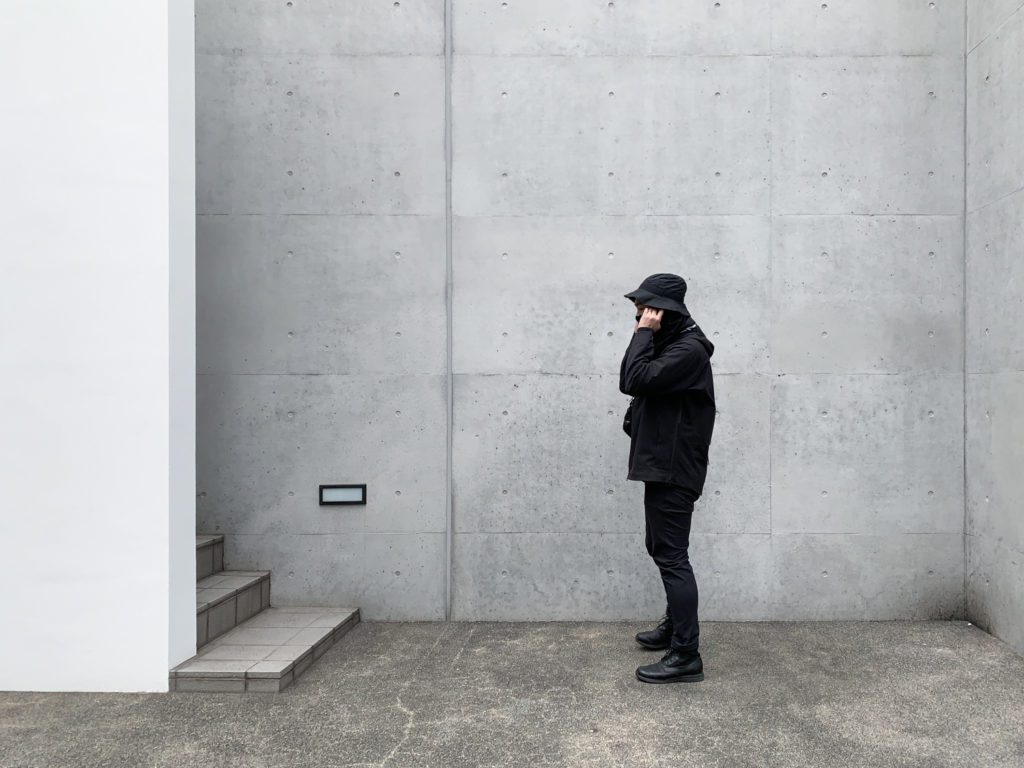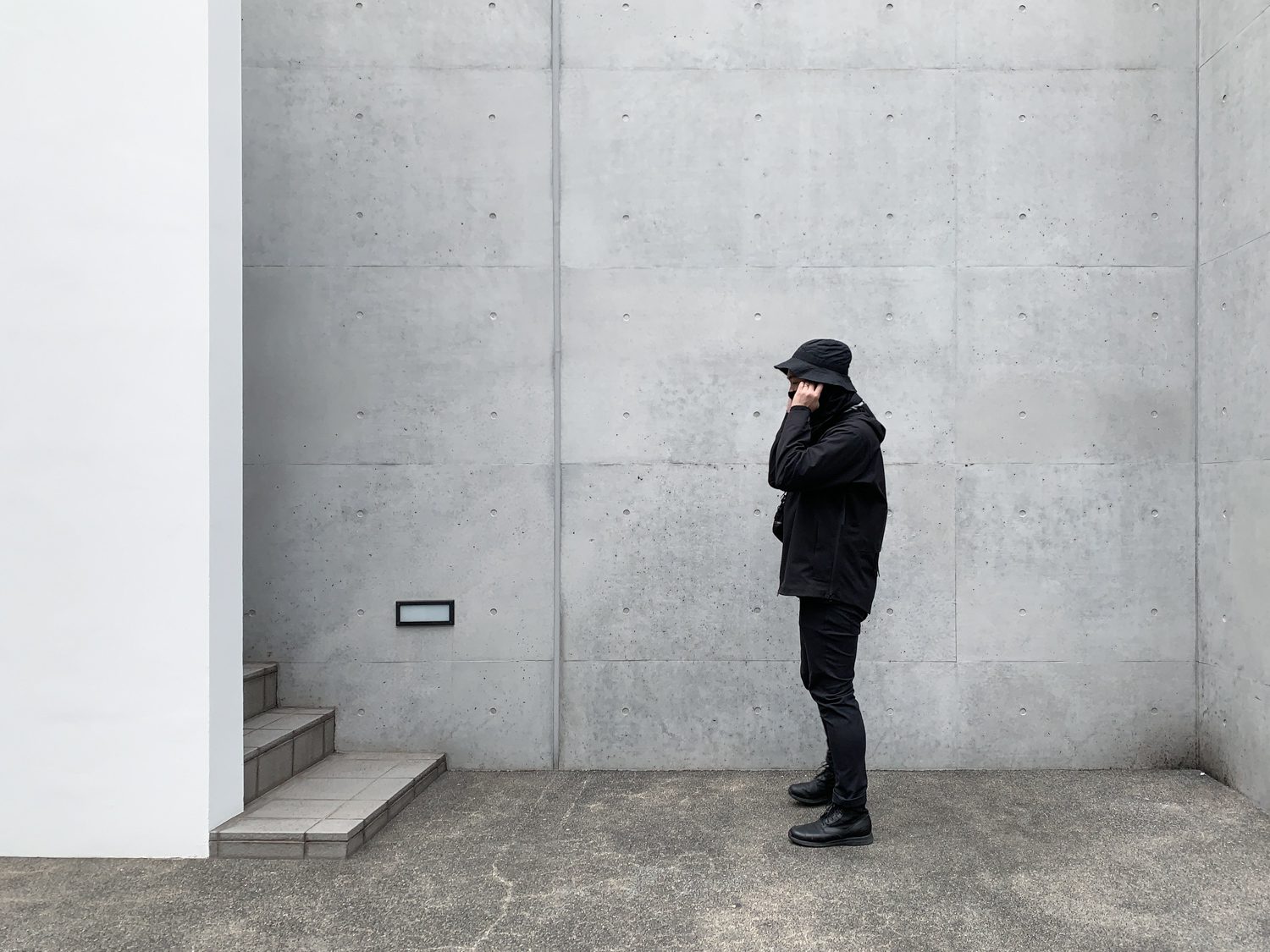 Usage
The AT Slim Pants really feel like a pair of denim pants in a lot of ways. The spandex gives it a stretch but I would say that the freedom of movement is slightly less than most two-way stretch pants because of the rigidity of the fabric and slimness of the cut.
Given the denim-like nature of the fabric, the material is coarse to the touch, which I personally have no problem with as it gives it a bit of texture for subtle depth.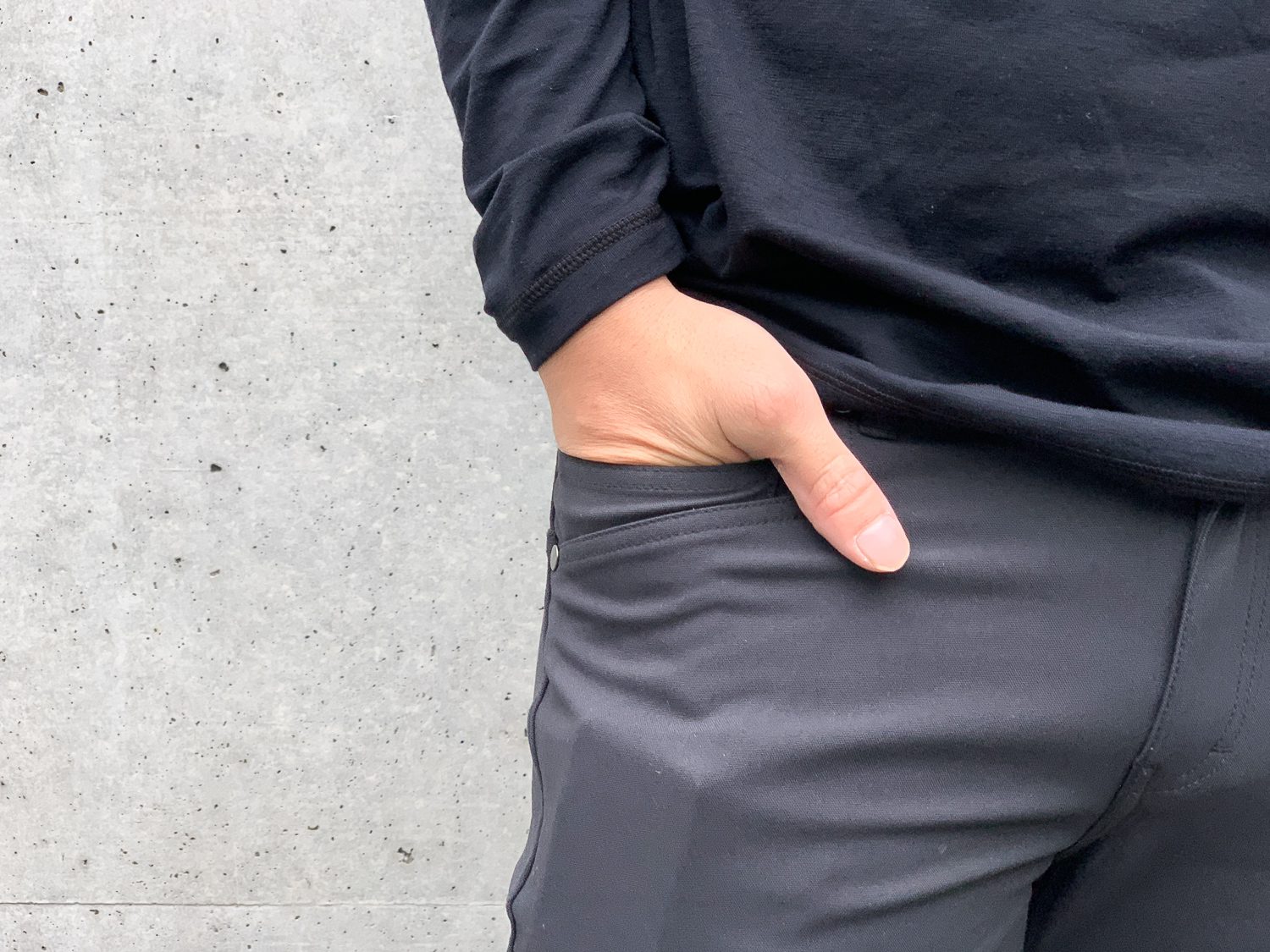 While it doesn't take anything away from the pants by including zippers on the back, right pocket, I tend to prefer zippered side pockets instead. I don't usually put things into my back pockets since you would have to take them out each time before sitting.
With the fit of the pants, I could feel a little pressure on my thighs while seated. I felt that it could be more comfortable if it was slightly less slim or have more stretch. This is probably why Western Rise themselves recommend that the pants should be sized up.
I haven't been wearing this pair of pants long enough to see how it wears and tears, but I will be sure to update this article once it starts breaking in.
Western Rise AT Slim Pant vs Outlier Strong Dungarees
If you are deciding between this and the Outlier Strong Dungarees, it's too early for me to tell which is better. I'm not sure if I can, because both pants are likely to outlast me. The AT Slim Pant is about $60 cheaper, so it's a safer bet between the two at this point.
I've used the Strong Dungarees for a couple of years now, so my extended experience with Outlier tells me that it's likely that the quality will hold up given their reputation for top-notch garments. Whether it holds up better than the AT Slim Pants is too early for me to tell, but I am predicting it would be around the same.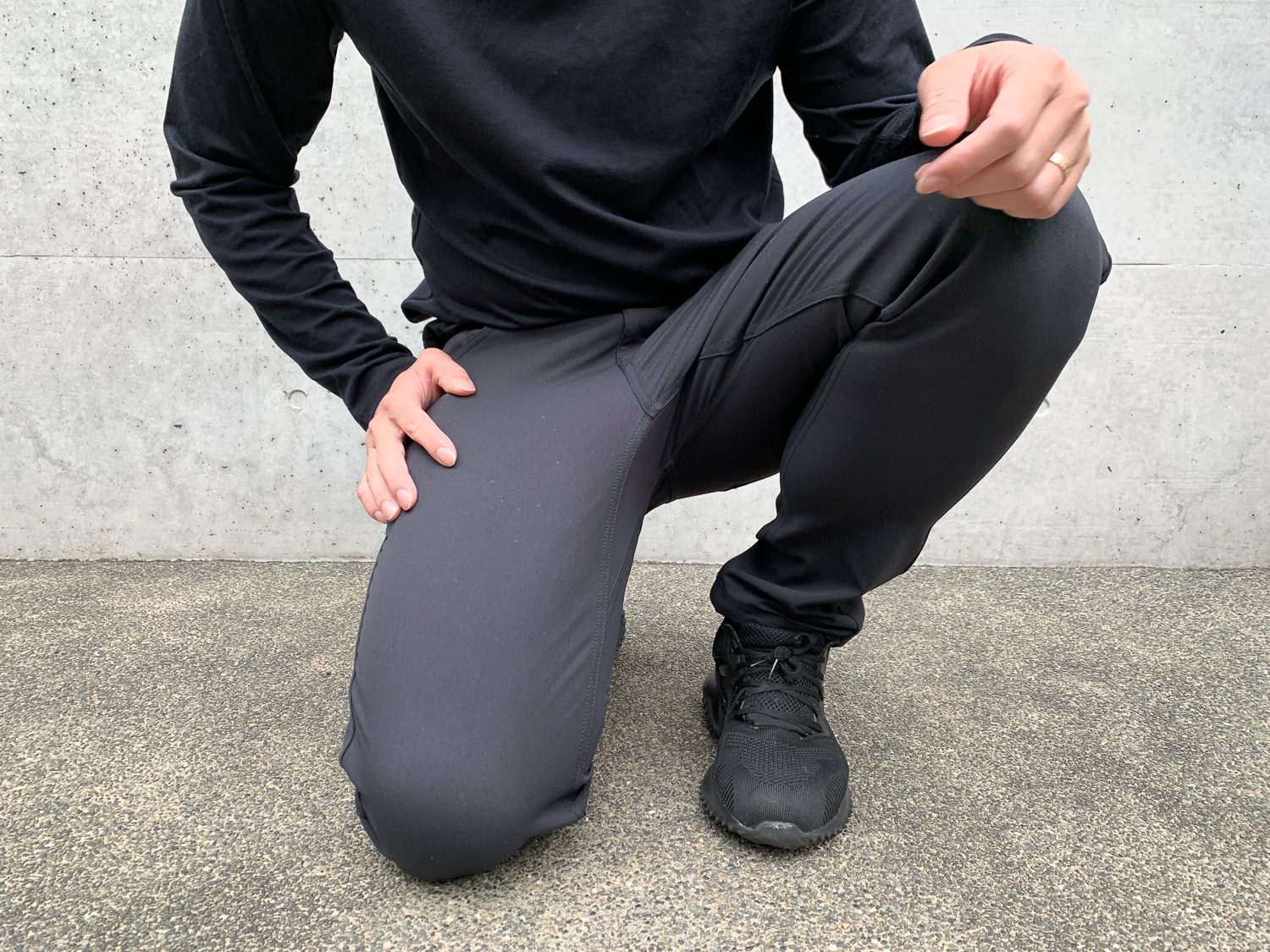 Conclusion
I've tried many travel pants and even within that category of pants, they are divided into subcategories, and this one would be a heavier weight denim replacement that is built to last.
At $128, I feel it's a good price for the quality you are getting and would definitely recommend it.
Additional Photos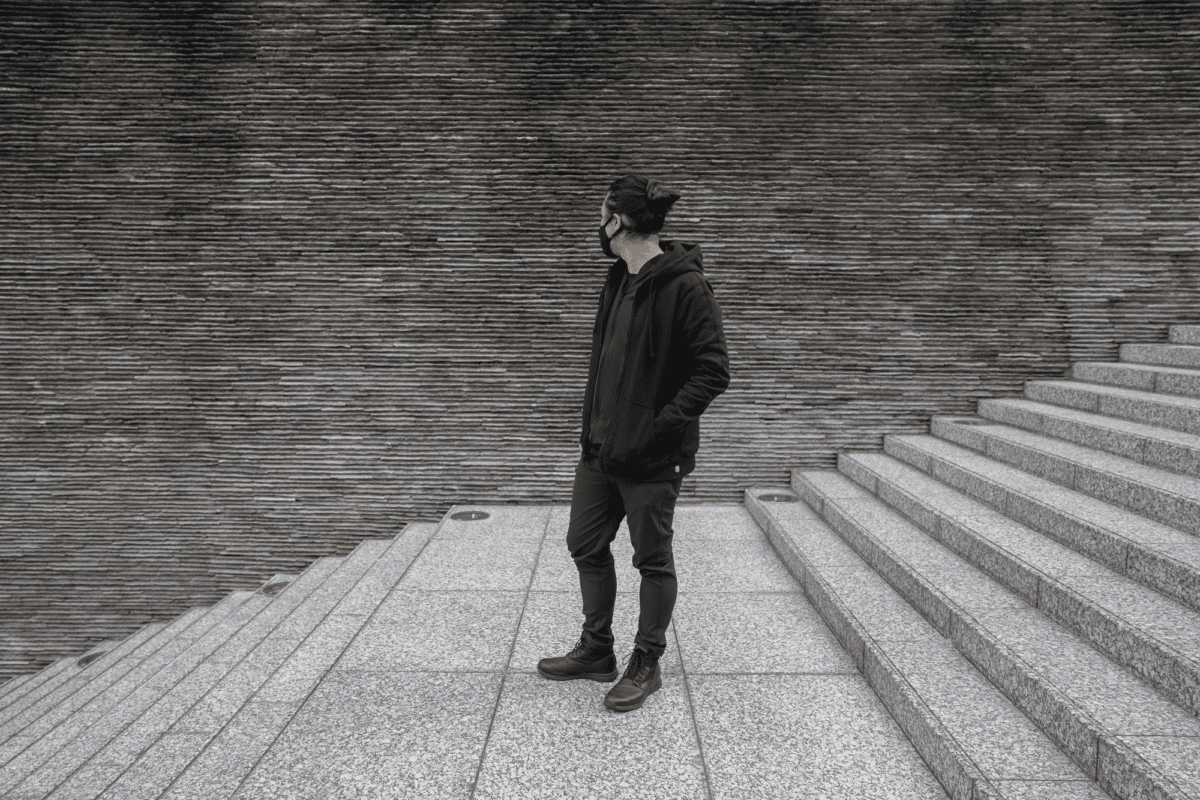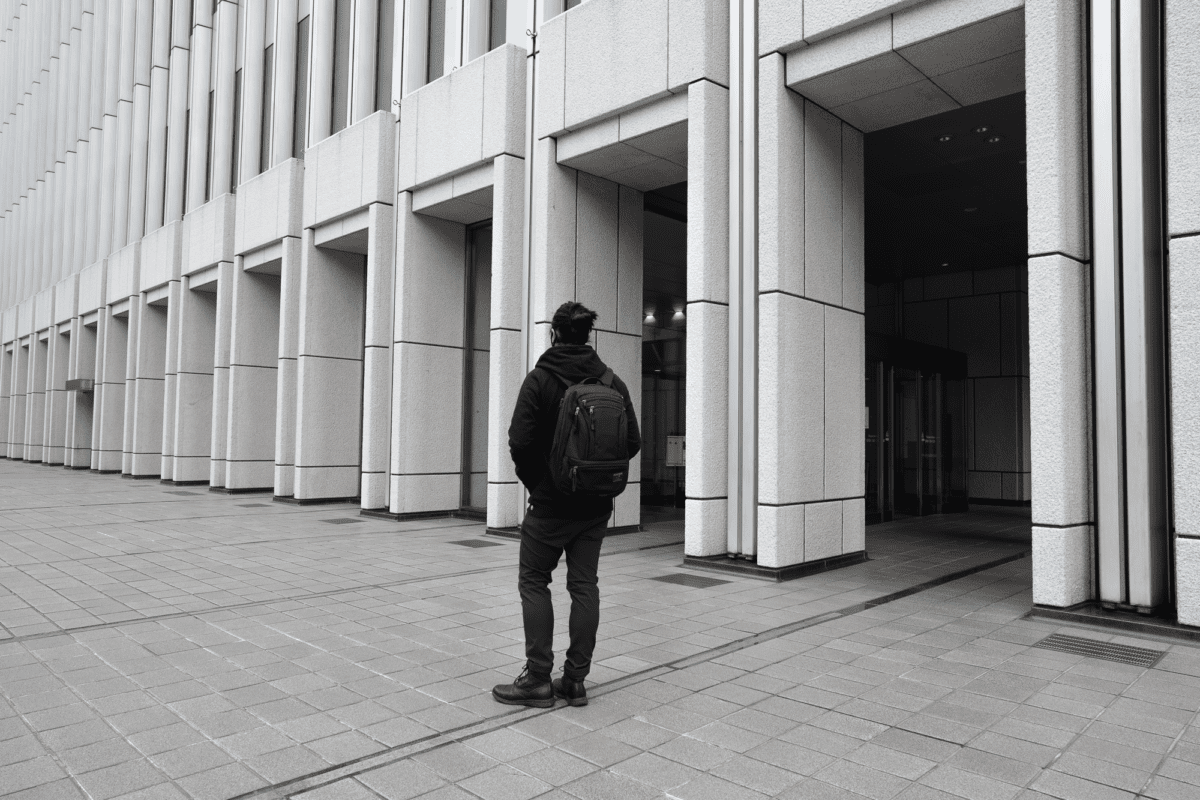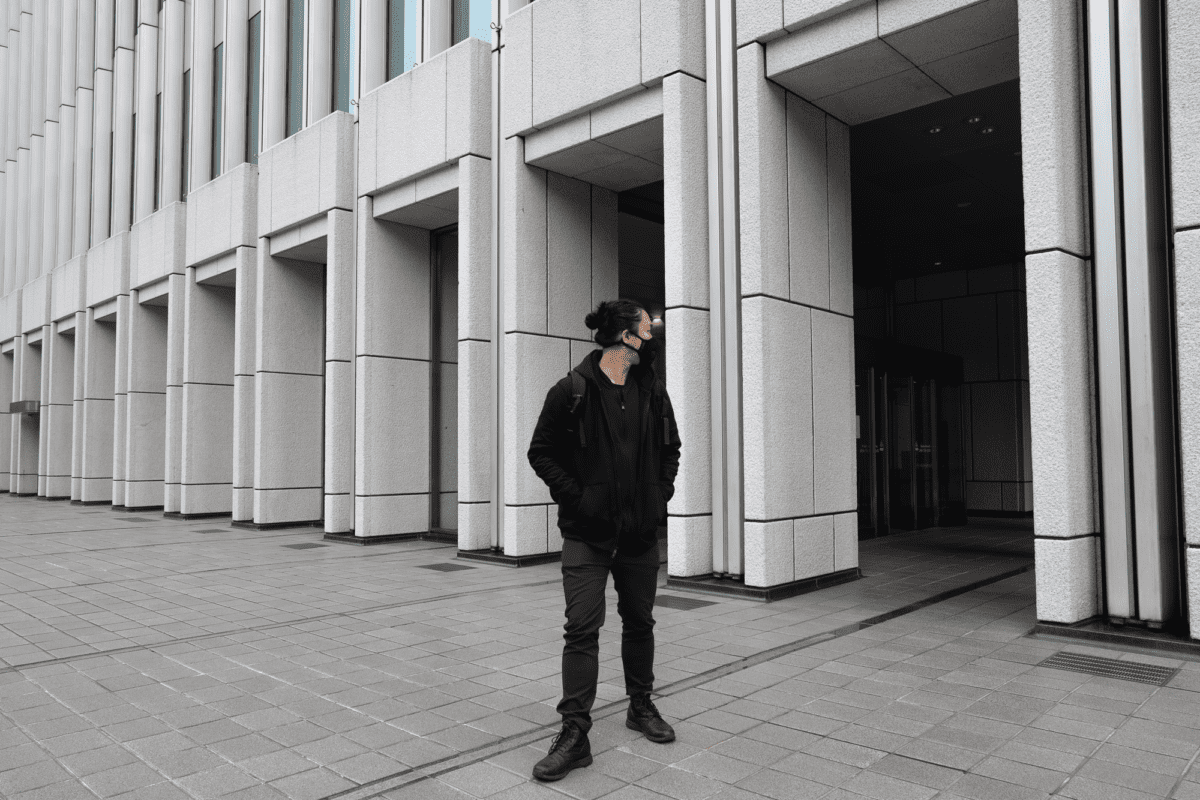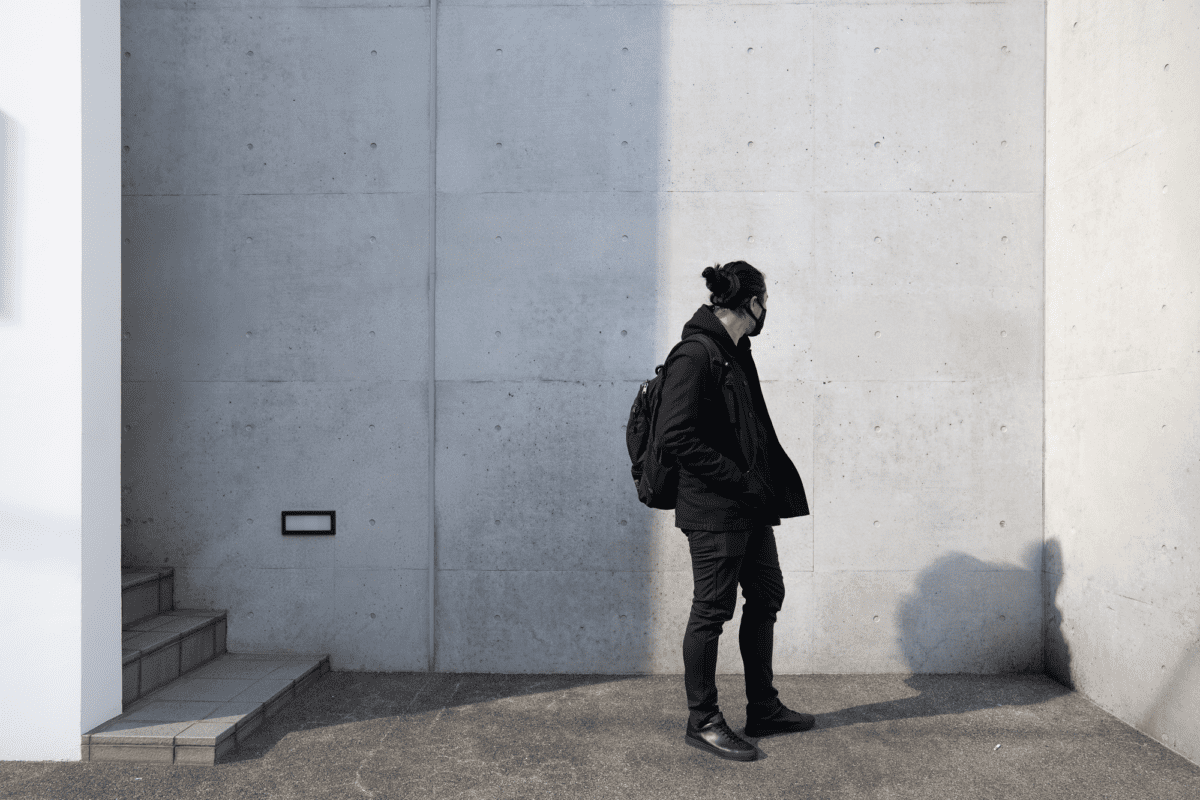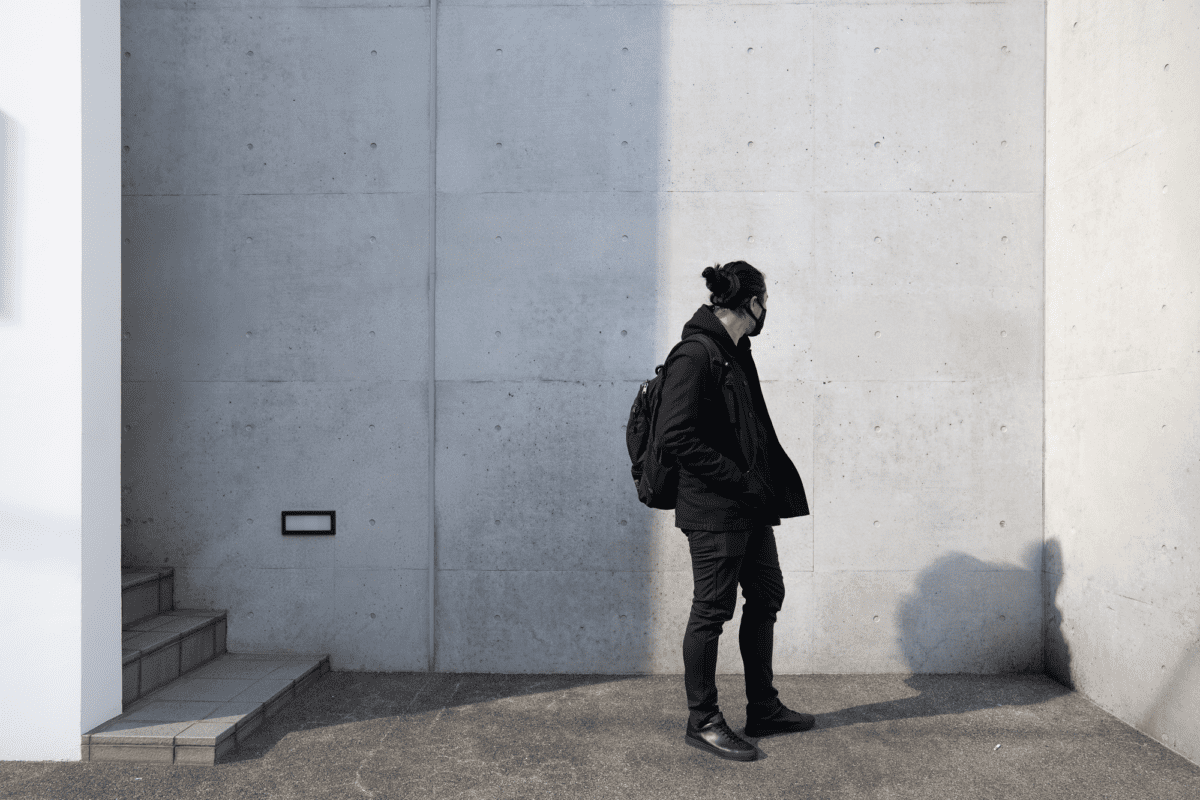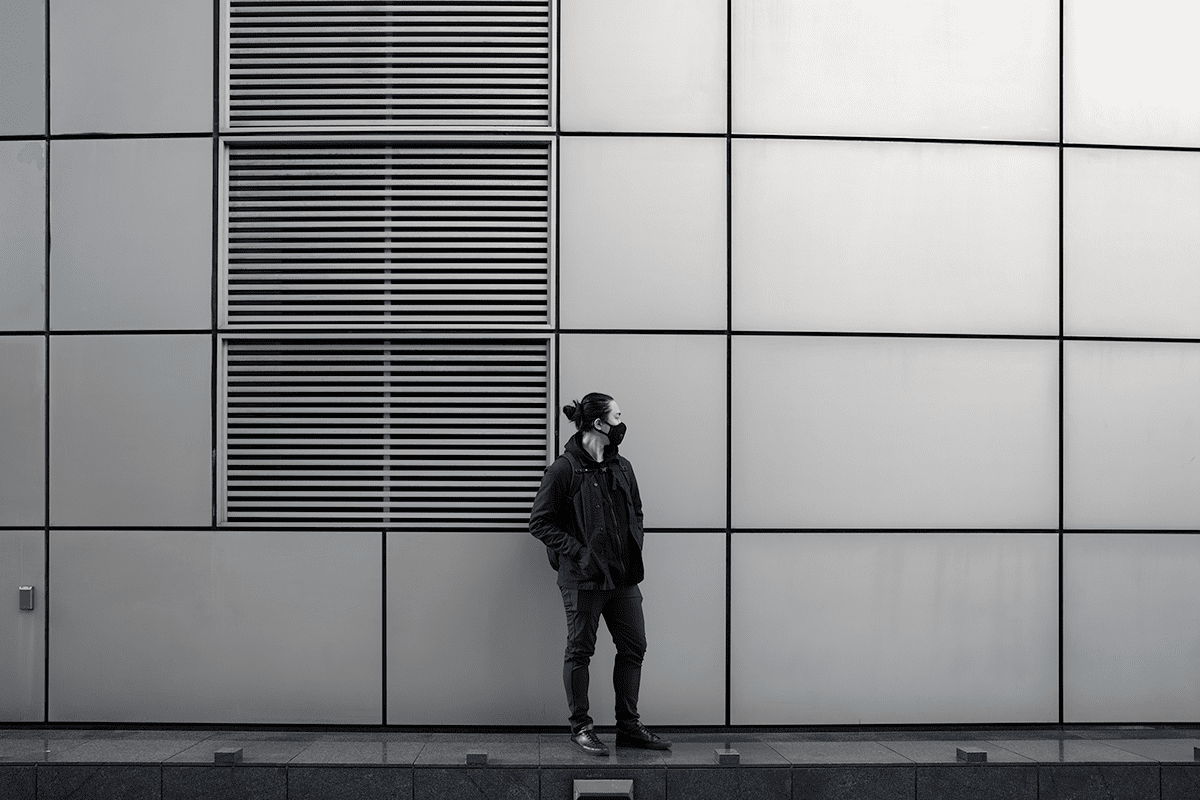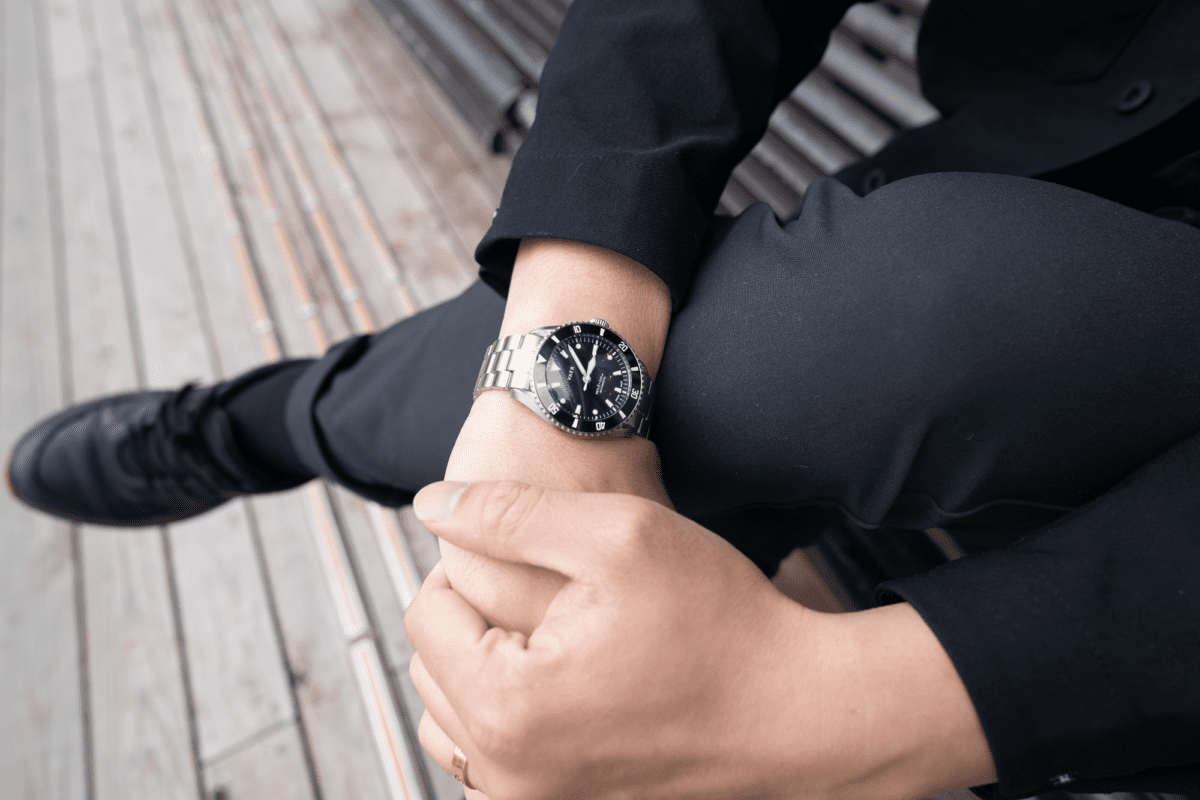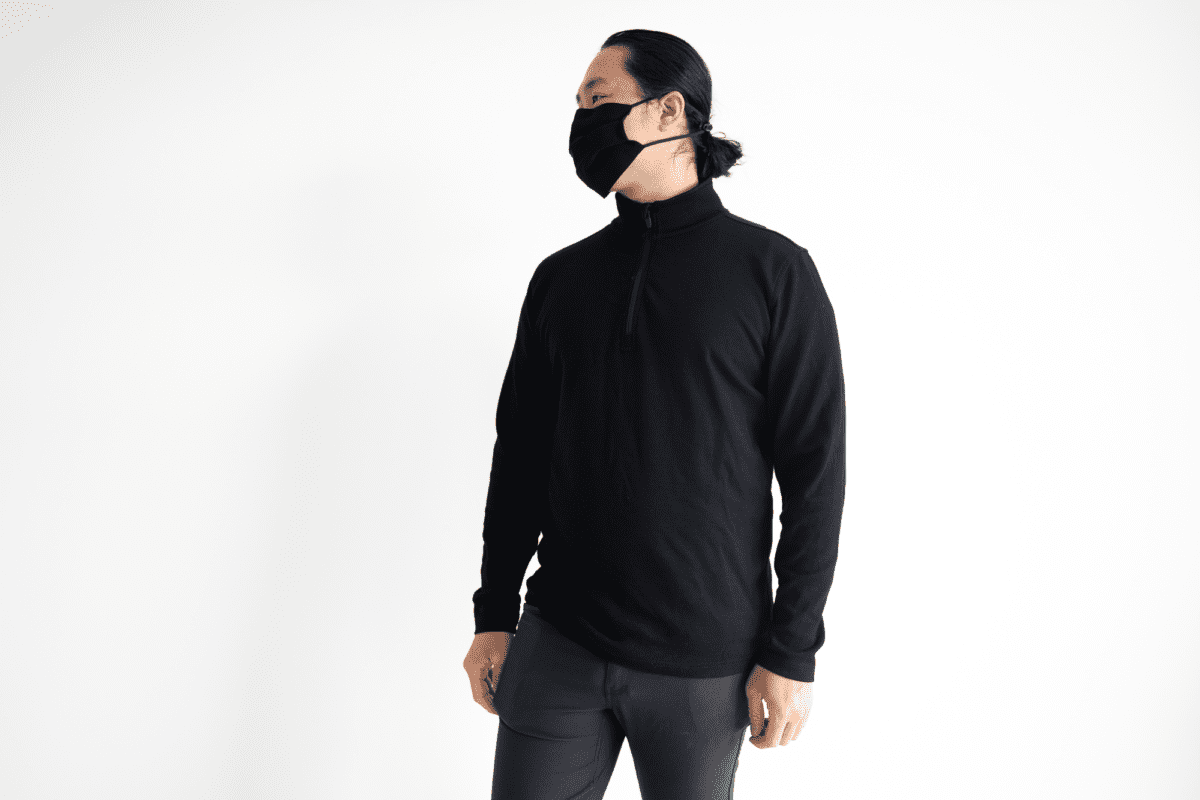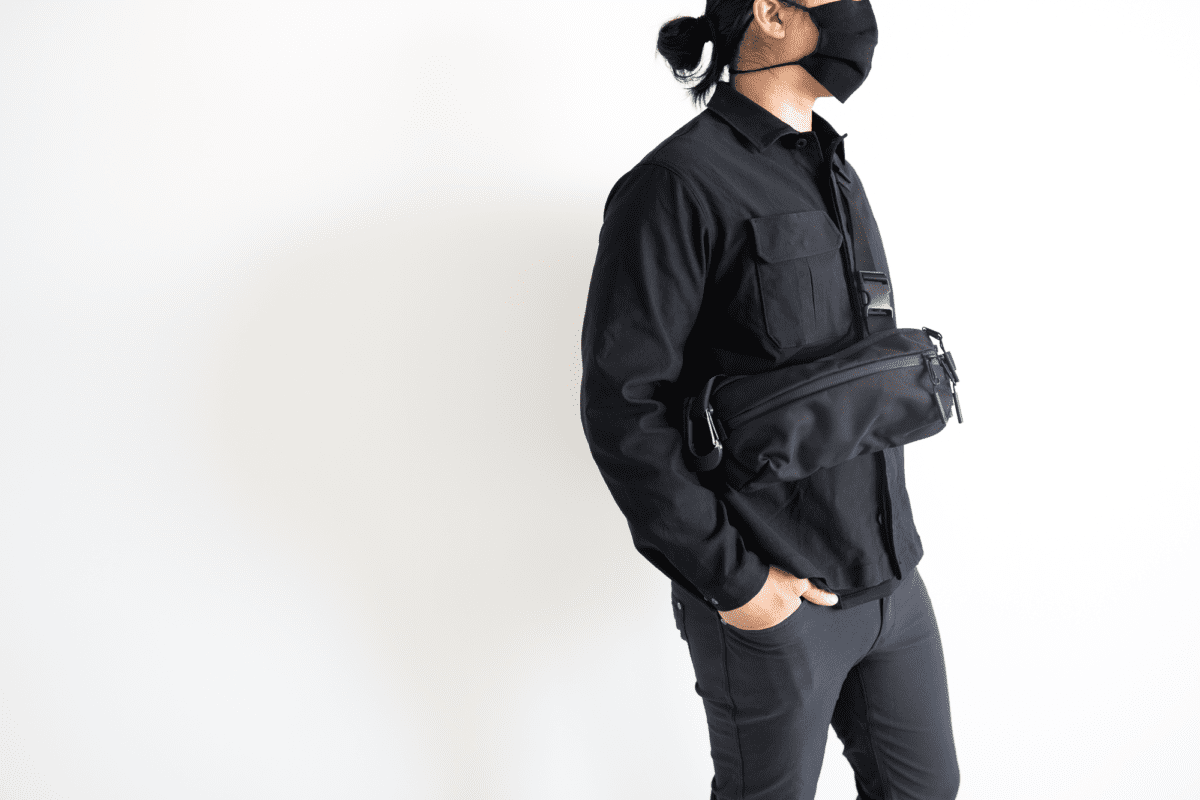 Like this review? See all of my in-depth reviews.
Also, consider supporting me by being a Patreon. Every cent given will go back into improving the content of this website.
Tagged pant review water-resistant western rise ykk