This website is made possible by readers. I may earn a small commission when you buy through the links in this article at no extra cost to you. Learn more.
Details
Price $100 on riotdivision.tech
Dimensions 30 x 15 x 5 cm / 11.8 x 5.9 x 1.9 inches
Material 100% nylon
Overview
After reviewing a few of Riot Division's pieces like their Wrapping Parka and the Wallet with Straps, I'm getting the hang of what Riot Division is all about as a brand.
I could tell that Riot Division really wants to innovate. They take risks by introducing transforming jackets and new styles, and have earned quite a number of hardcore fans as a result. The Combat Bag is one of their more conventional pieces. I mean, how far can you take a bag this size.
I've quite a few bags in this category, from the more mainstream Arc'teryx Maka 2 or Heimplanet Transit Line Transit Pack to the more technical-looking ones like the 1733 Side Pack. Each of those bags have their stand-out features, so I'll be looking to see if the Combat Bag has anything that stands out or is it just another sheep in the flock.
Combat Bag RD-CBV2 (Second Generation) vs RD-CBS (First Generation)
The Combat Bag I'm reviewing for this article is the second generation version. Based on some photos that I found online, it looks like the size and shape stayed the same, but the front pockets received a massive overhaul.
The materials also looked upgraded in version two. Other small details like the replacement of the shock cord zippers and the logo patch can be seen.
Just from the photos, I could tell that the V2 definitely looked like a step up in terms of style and quality.
Style
Unlike some of their more extravagantly styled pieces, the Combat Bag looks pretty simple. Even the 1733 Side Pack looks more "tech" with quite a bit of molle and straps. The Riot Division Combat Bag is relatively pared down in comparison.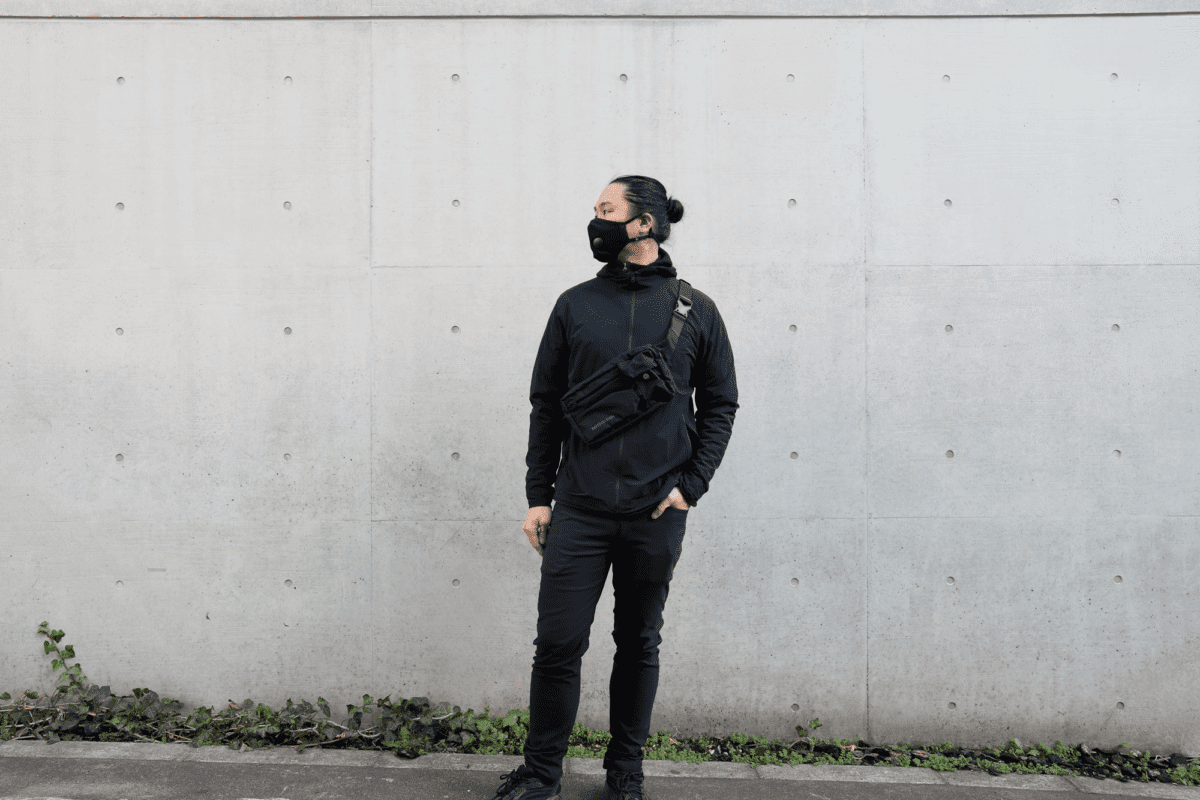 While there isn't any indication of the volume of the bag in the product description, I estimated the volume of the bag to be about 1-2 liters. It's neither too large or too small. For those who have smaller or larger bags like I do, might find it hard to find the opportunity to choose this bag at this size.
On the front of the bag, there are two 3D pockets, but actually a total of three pockets. They are sectioned out across the front of the bag giving it an interesting additional dimension.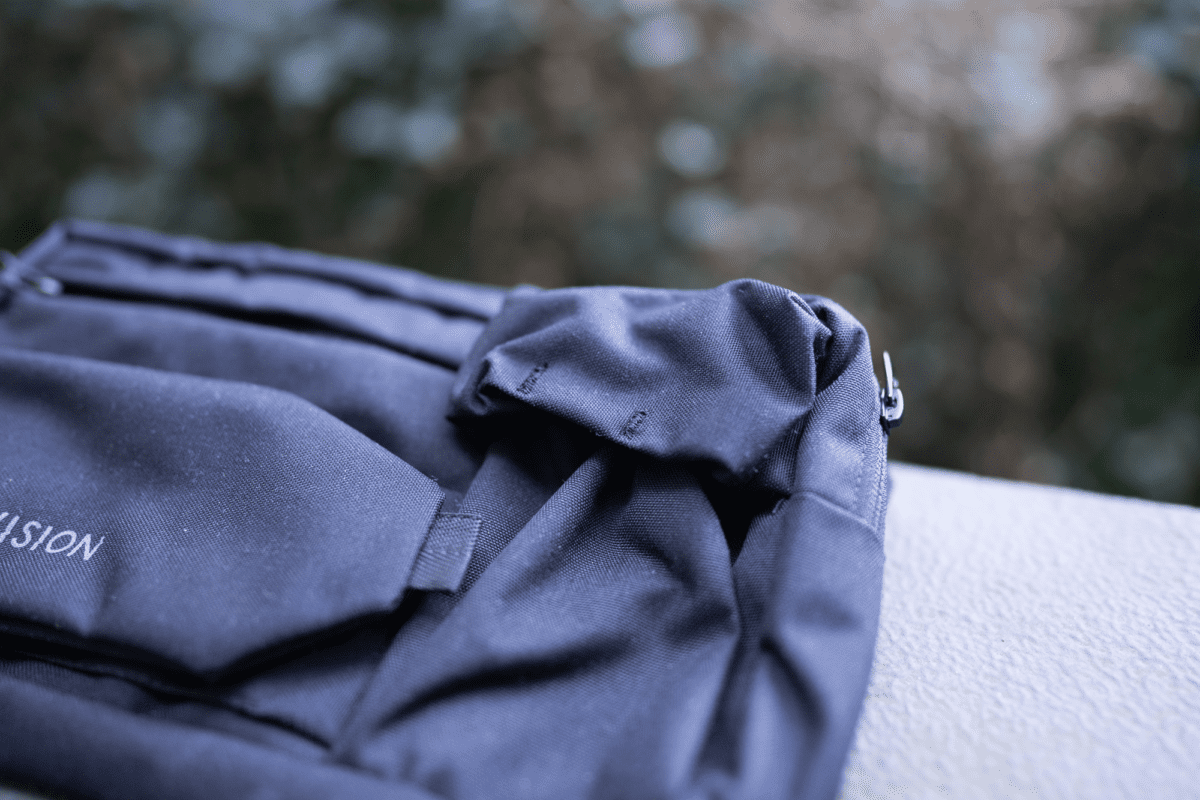 While the entire bag is black, down to the straps and clips, they couldn't resist having the Riot Division logo right across the front of the bag. There is also marking that states the model number and other product details on the bag. The way those information is laid out made it look a little more "tech" but I didn't think they were necessary.
But no one likes ads, so I got rid of them. If my articles helped you, I ask for your support so I can continue to provide unbiased reviews and recommendations. Every cent donated through Patreon will go into improving the quality of this site.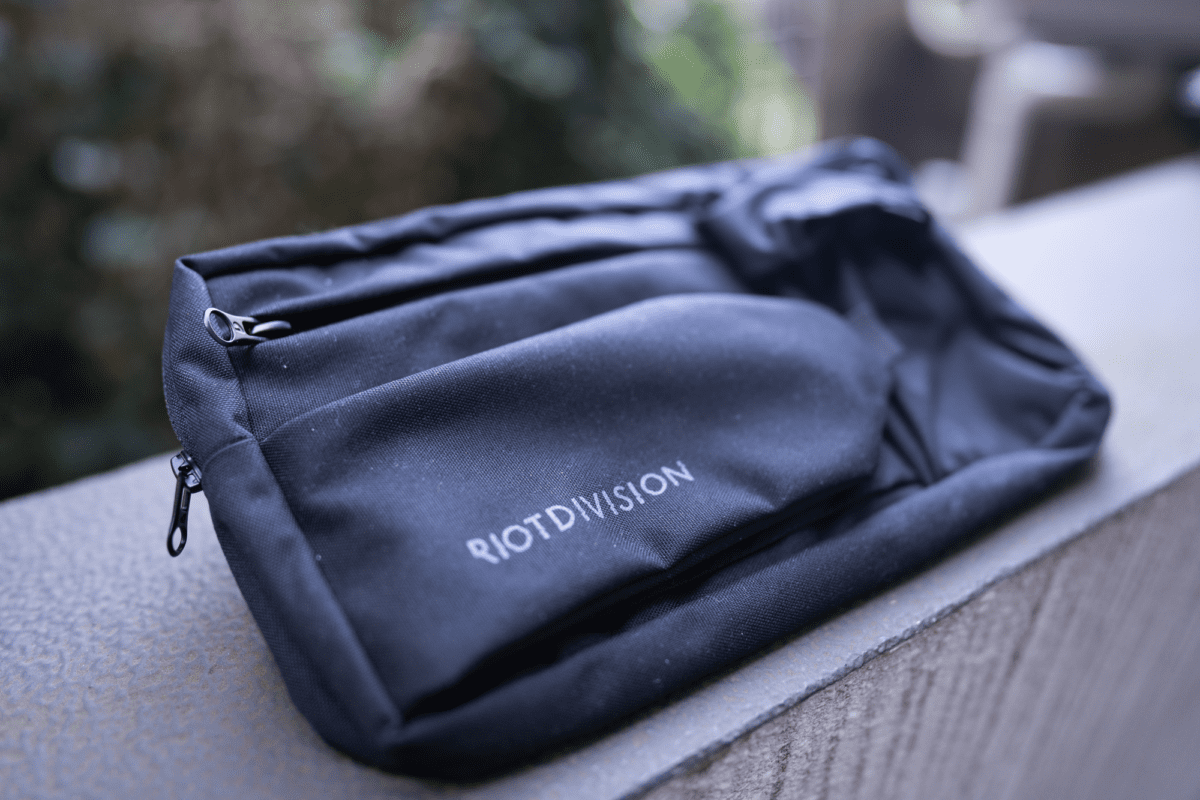 You can wear this bag across the front of your chest or across your back. I never wear it on my back. Japan is relatively safe from pickpockets, so it's not really about security. But instead, I wear it in front mainly for the convenience of easily reaching for my everyday carry items.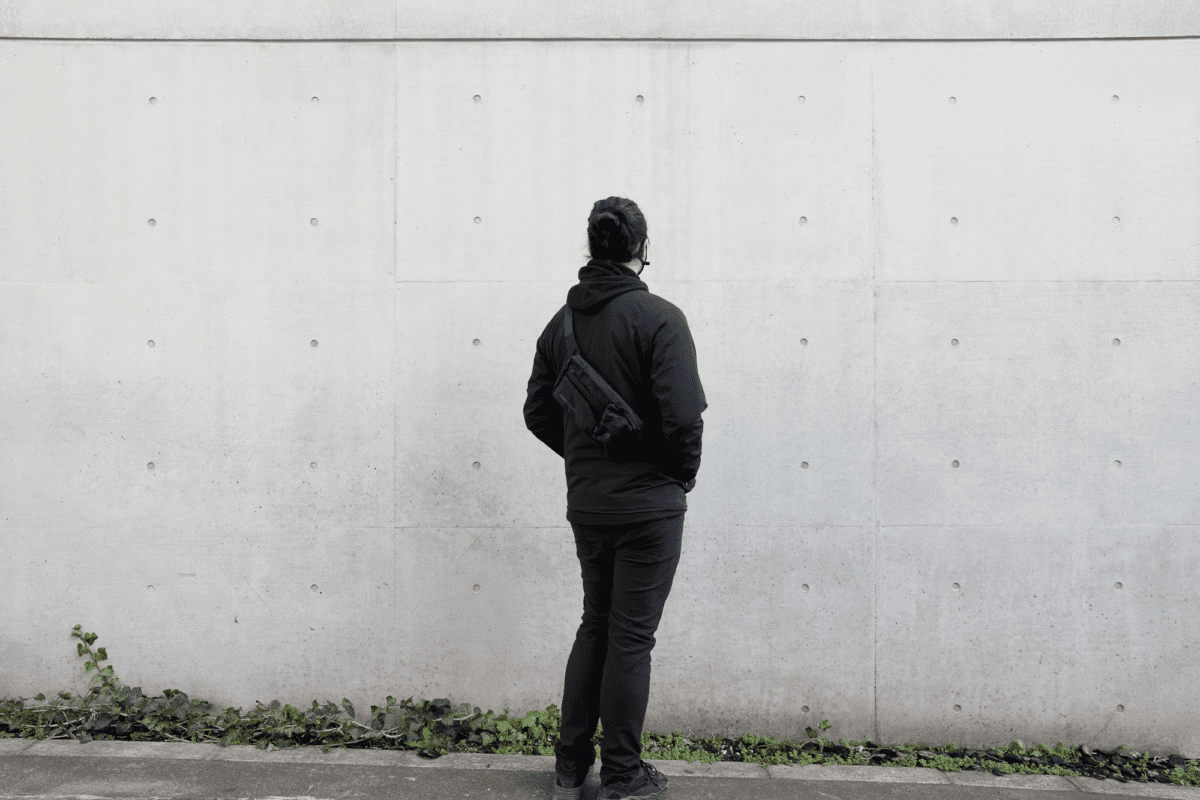 Material
The bag is made of 100% nylon. While Riot Division is often keep it pretty light when it comes to the description of their materials, the material seems to be a regular nylon material and not any kind of branded fabric like ballistic nylon or Cordura. It has a roughish texture, but more finely weaved than, say, a 1000d Cordura.
Just based on my experience, the material looks decent in terms of durability, but probably not the overkill quality like you get with TOM BIHN or GORUCK bags.
Usage
This is where Riot Division takes the most risk with. They like to include less conventional features that might either break or make the bag.
Let's start with the pockets in the front. There are three pockets in the front of the bag. The most prominent looking one is the horizontal pouch with a velcro flap. At first, it didn't look like it would fit my phone but I was wrong. It was able to fit my iPhone XS Max perfectly.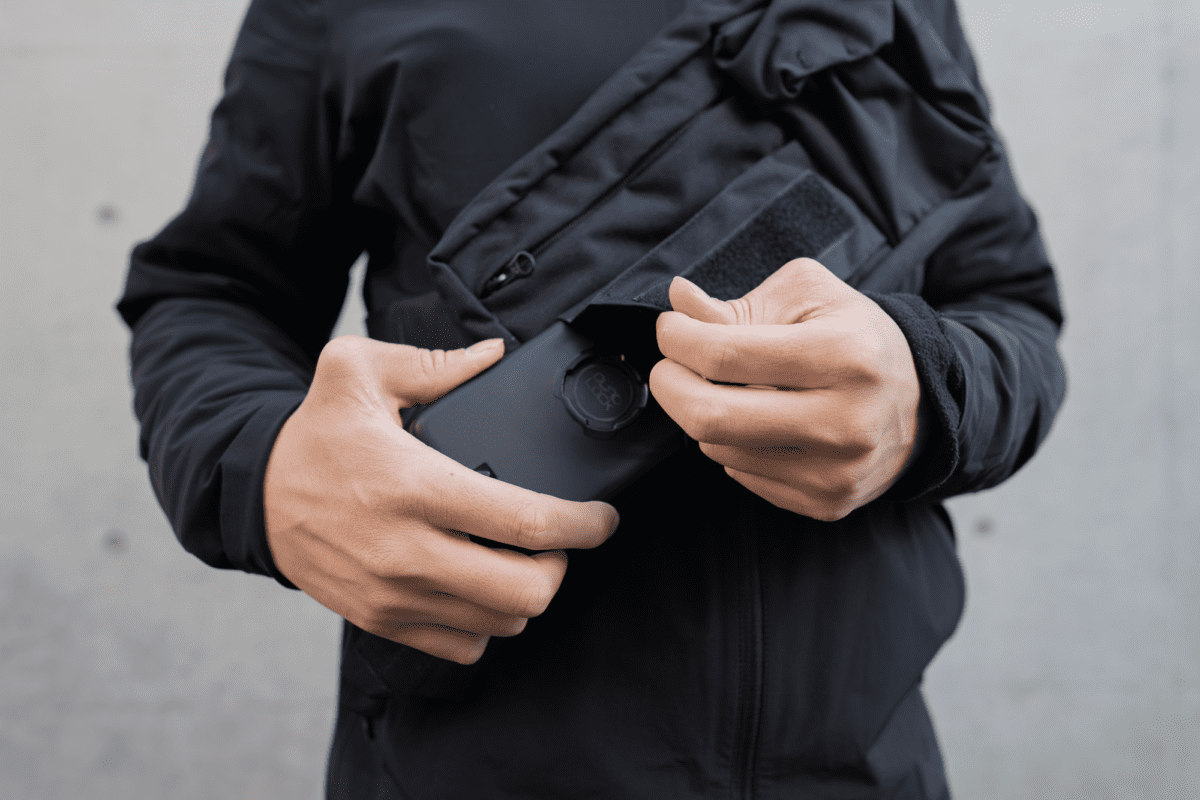 The position of the opening allows the phone to slip out easily. I had thought that it would be dangerous since your phone would easily fall out, but it turned out to be pretty intuitive since you instinctively pull out your phone the moment you pull off the velcro.
It's a thing of personal preference, but I don't like velcros because of the sound they make and would have preferred zippers instead.
To the right of the phone pocket, there's a pouch with a flap over it. It also has a drawstring to tighten the opening if necessary. I felt that this is a good size for recent versions of earpods, and put my Master & Dynamic MW07 PLUS in here.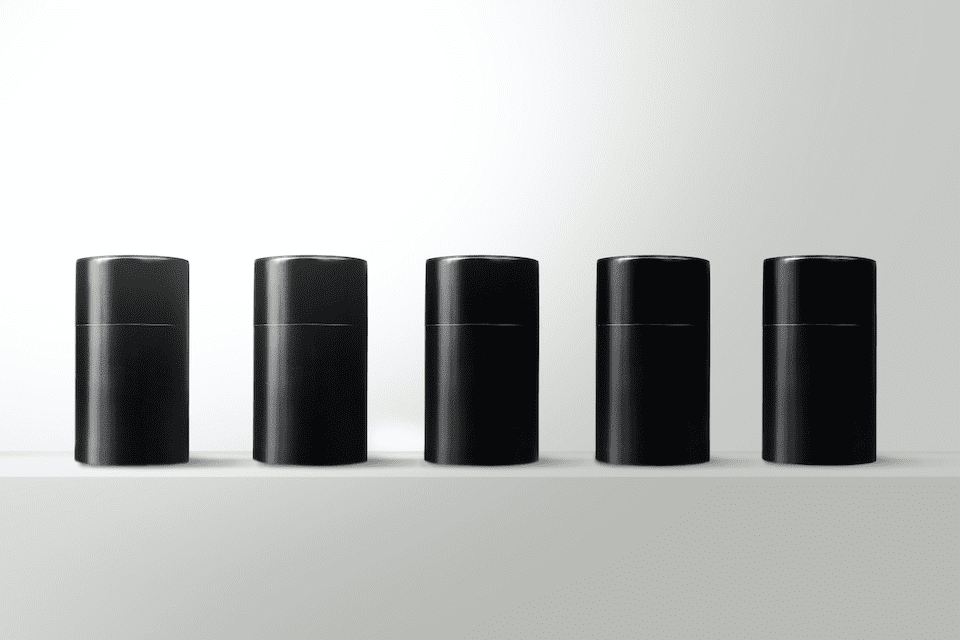 I found a 100 year old company that would create these heirloom quality canisters for me. They are handmade and will keep your tea leaves, coffee beans or anything that you need dry for years to come.
or read review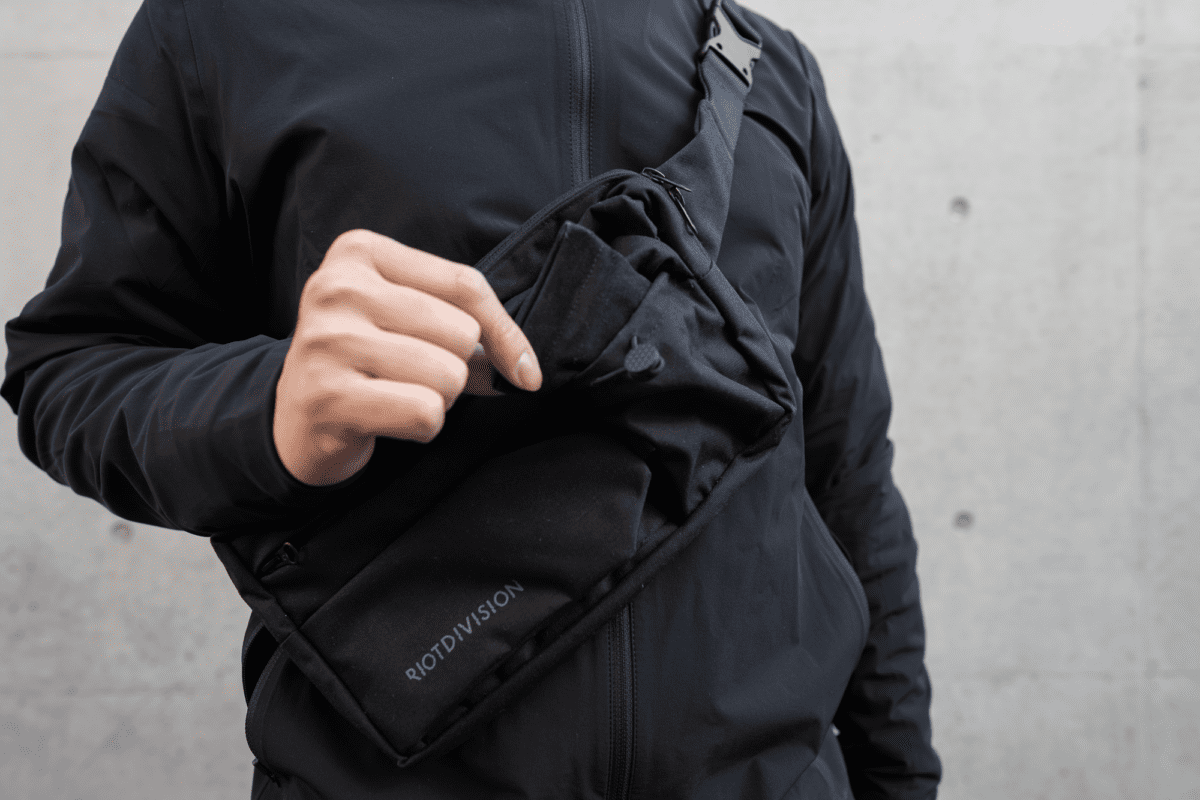 The zippered pocket above the phone pouch is non-3D but has quite a bit of space for a quick access pocket. I usually put my TOM BIHN Nik's Minimalist Wallet and RUGGED & DAPPER Organic Lip Balm in here.
The main compartment is pretty standard. It has some depth but not much. It wouldn't be able to fit something thick like a mirrorless camera or lenses.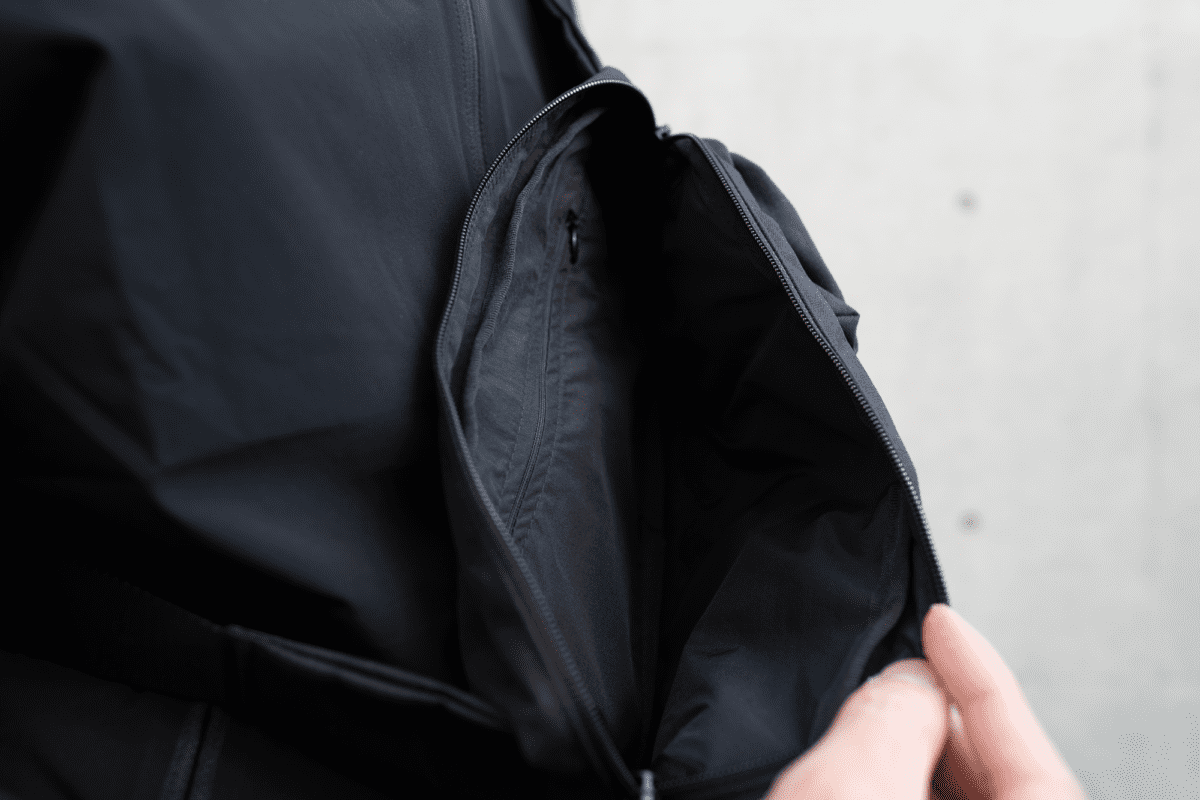 Along the back of the main compartment, is a zippered internal pocket. While the internal pocket is pretty shallow, it has almost the entire length of the main compartment.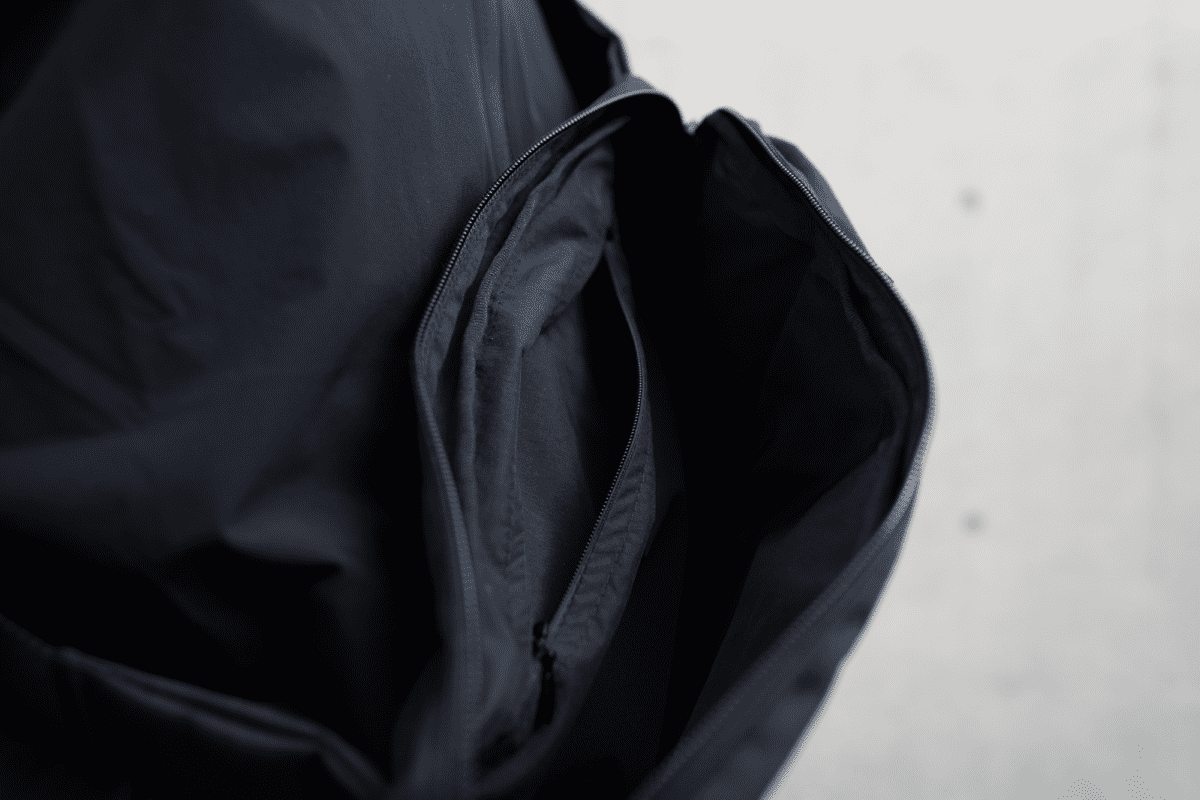 Conclusion
Unlike some of Riot Division's other products, there isn't any outrageous features on this, making it more wearable for the less adventurous. At the same time, there isn't anything overwhelmingly special for you get it. Nonetheless, it's still a pretty solid choice in my opinion.
Additional Photos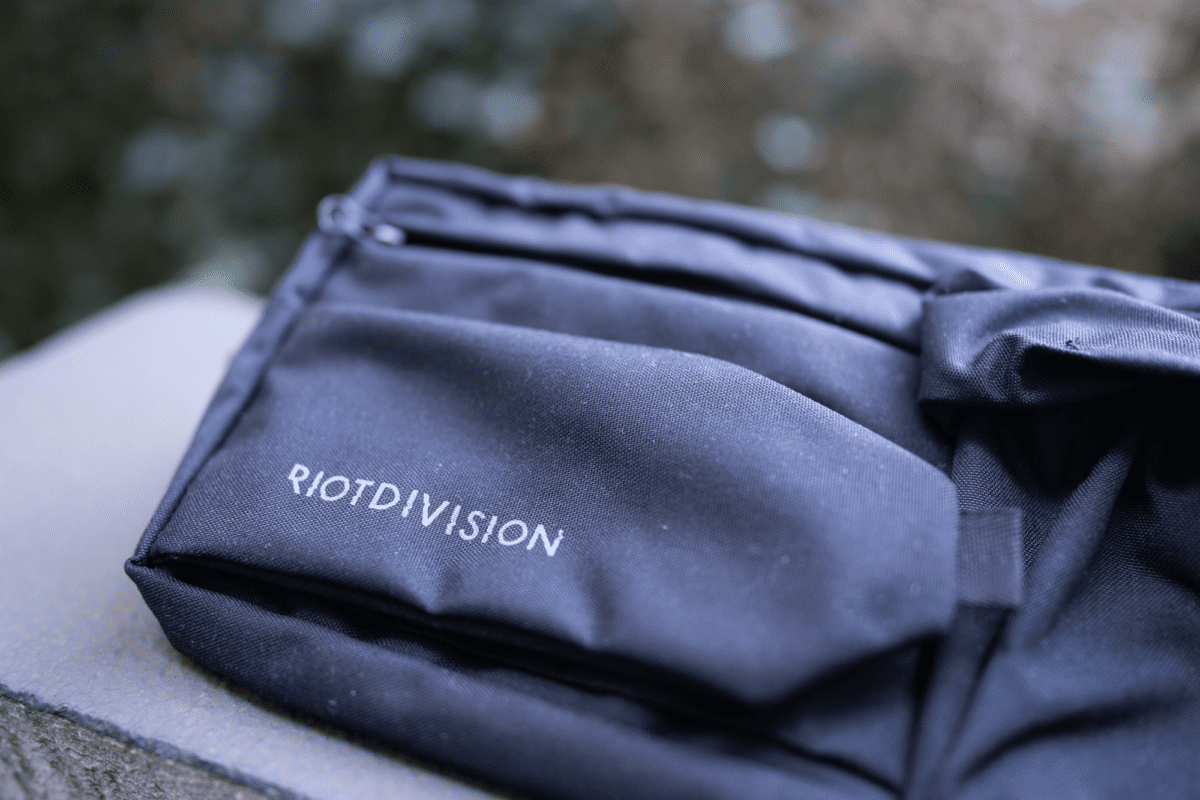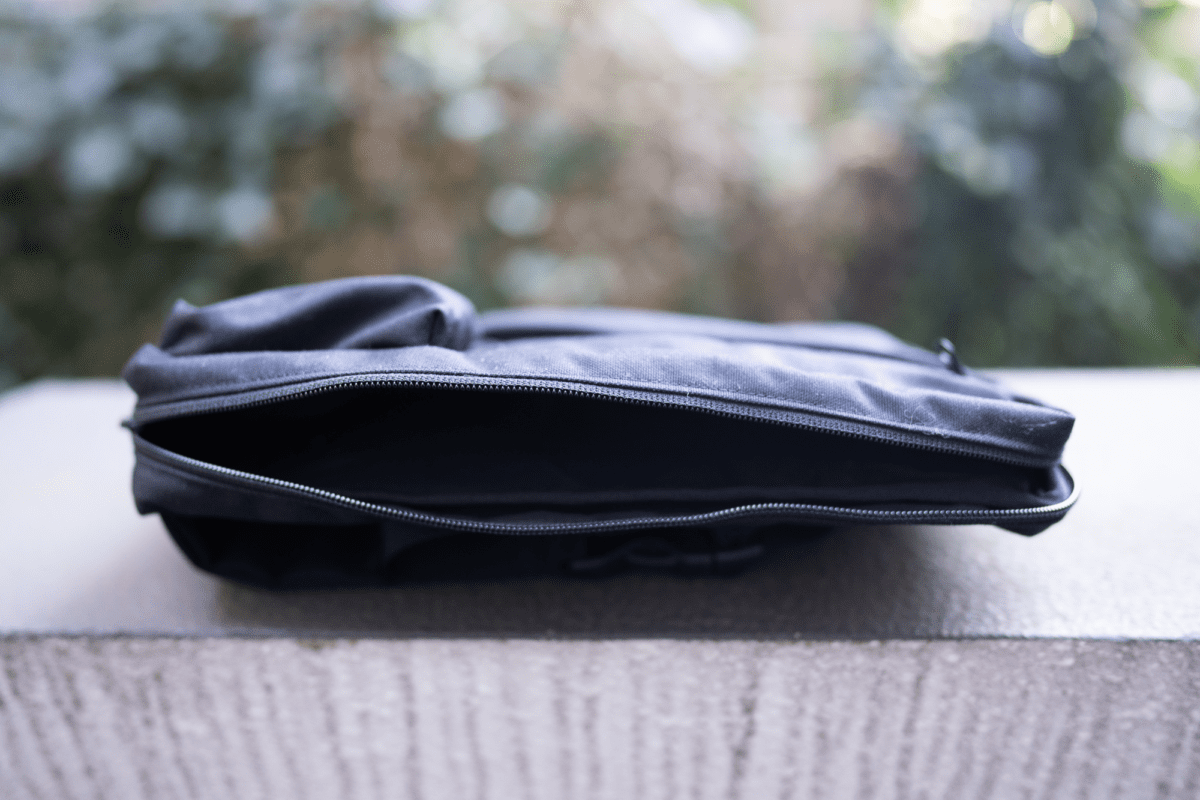 Like this review? See all of my in-depth reviews.
Also, consider supporting me by being a Patreon. Every cent given will go back into improving the content of this website.
Tagged bag review riot division