This website is made possible by readers. I may earn a small commission when you buy through the links in this article at no extra cost to you. Learn more.
After my amazing experiences with TOM BIHN's Synapse 25 and Daylight Backpack, I have my eyes set on reviewing one of their smallest bags, the Side Effect.
The Side Effect is borne out of the need for versatility, therefore it was designed to be a bag that can be used as an organizer pouch, cross-body bag or a waist pack. The model I will be reviewing is the 525d High Tenacity Ballistic Nylon, a lighter version of the 1020d version, in black. You tend to look more together if your things are the same material or color, which is why this is the same material as the other TOM BIHN bags I own.
The original was a waist pack which evolved into the version it is today, one that could be used for a variety of purposes. I am a big fan of packing cubes, so I wanted to use this as an organizer pouch while on the move, and a cross-body bag as a daily carry when the laptop was not necessary.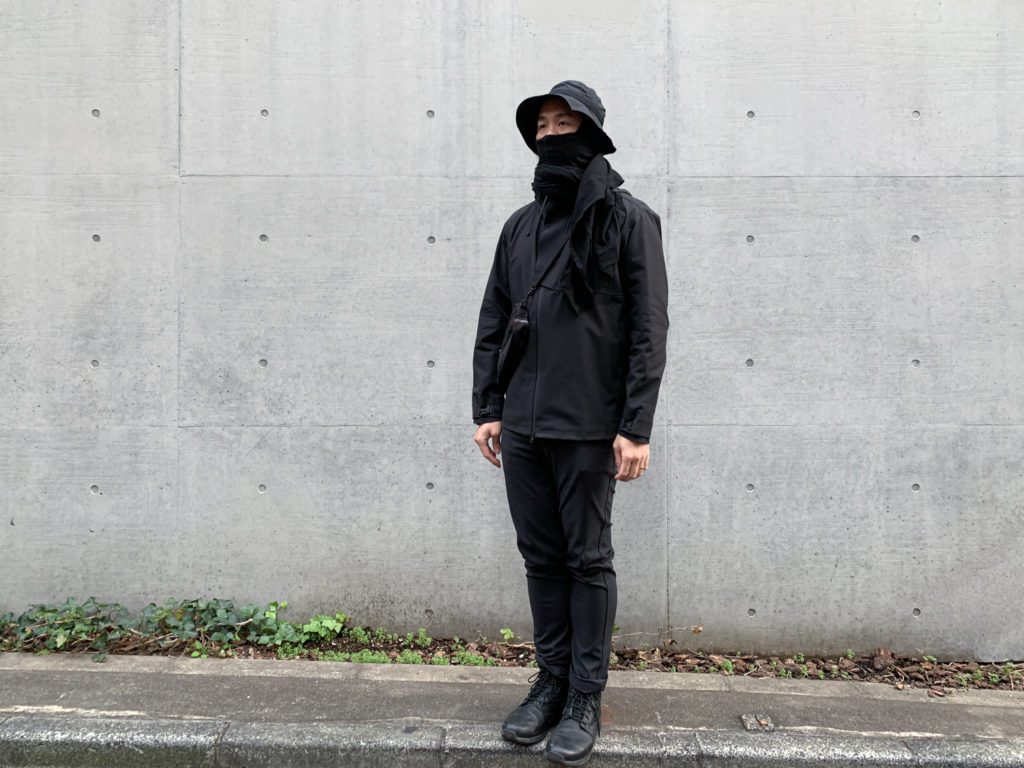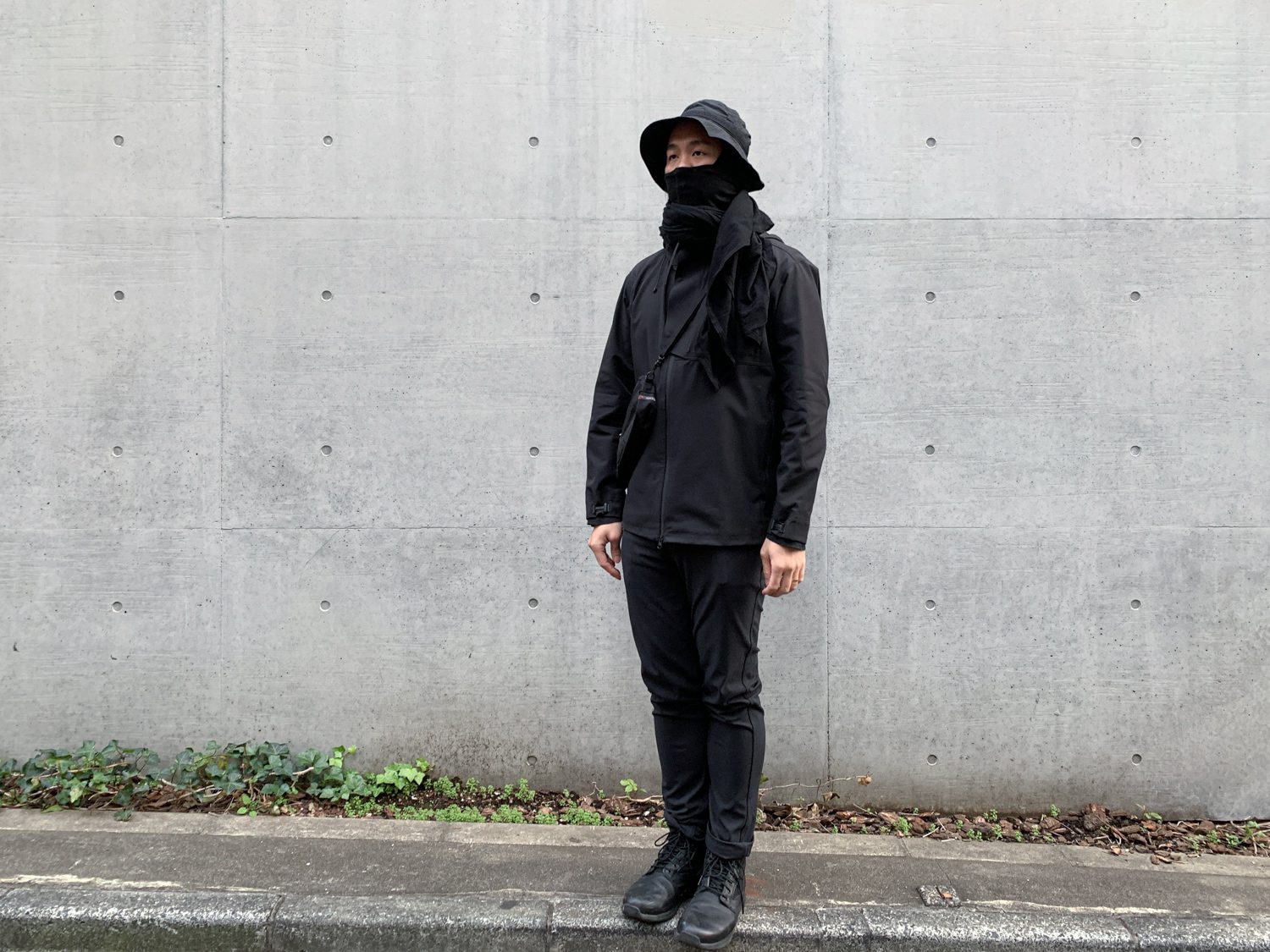 Style
This bag looks simple and classic and matches most of my outfits well. I like how the zippers are black as well, which really gives the bag a cohesive look for this colorway. It's great that the logos are off to the side, so there isn't any branding visible from the front.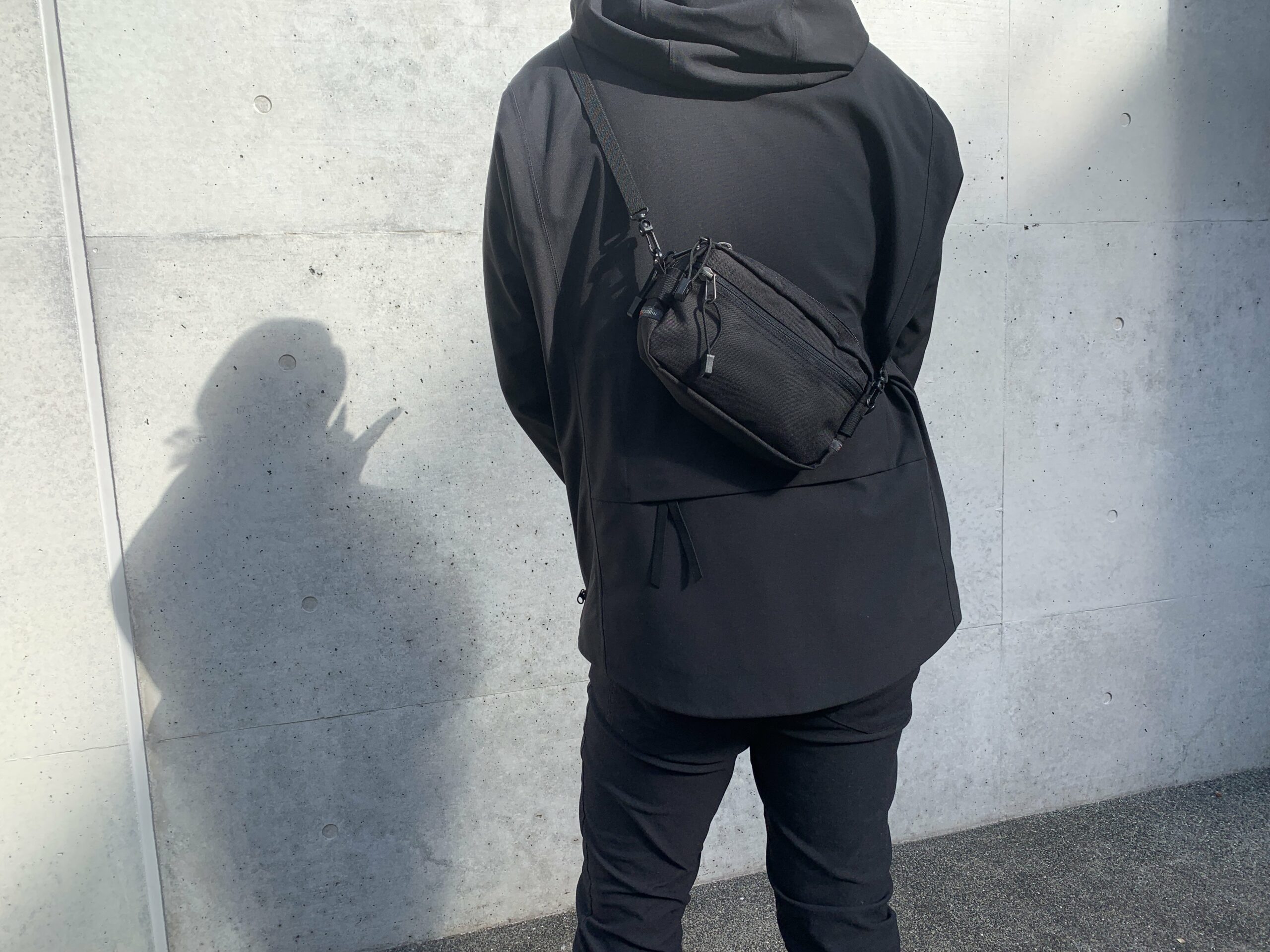 Ballistic Nylon has a polished finish so it tends to suit a range of outfits from the casual to business casual.
The straps are adjustable, with the familiar snaphook system. I like to wear them closer to my chest so I can wear it in front or back. There isn't much else to say about the style of a design so simple, which is the way I like it.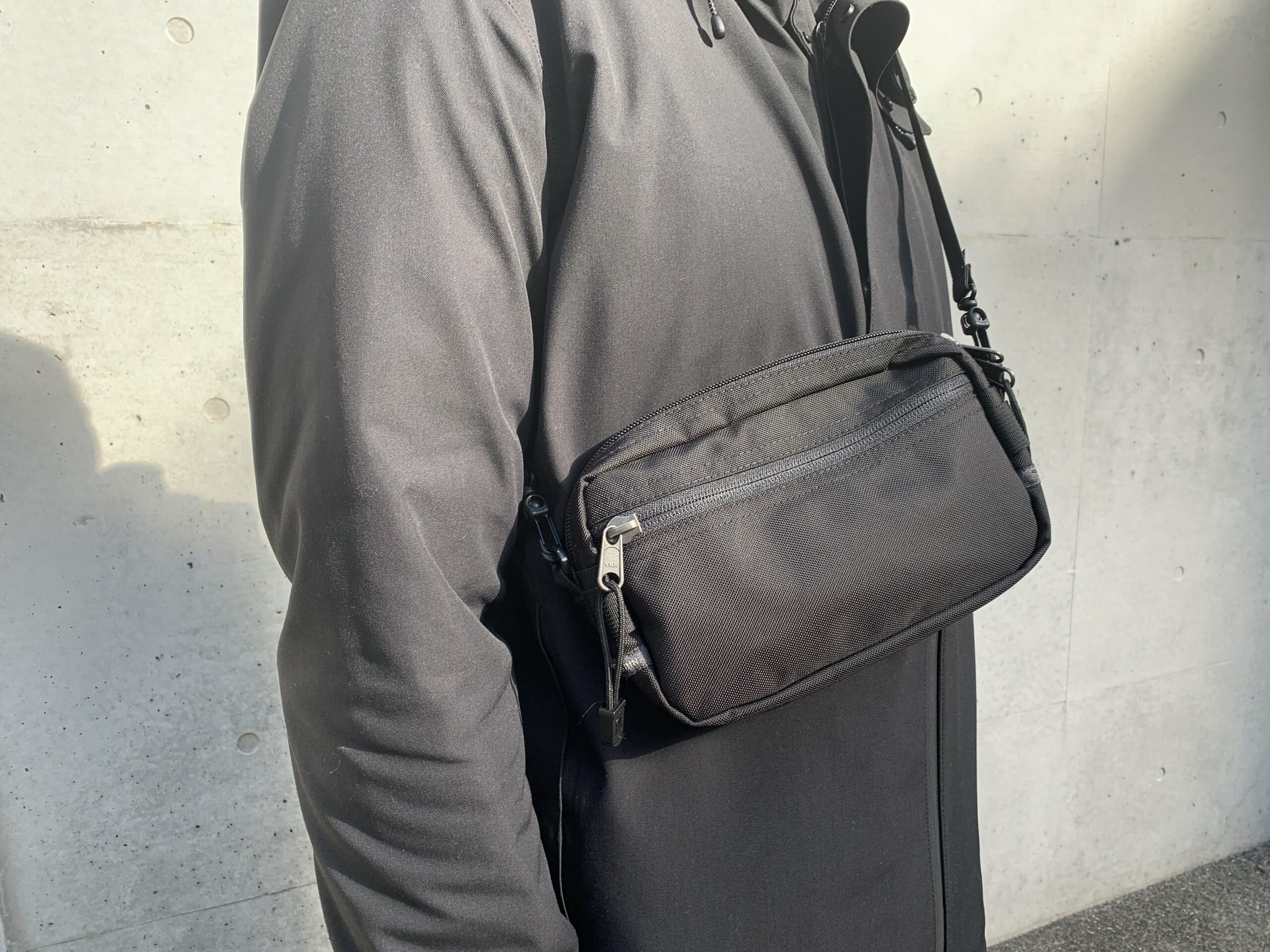 Quality
I feel like I am just repeating myself after all these posts but TOM BIHN basically sticks to the same techniques and materials for each of their products, so the same ultra high quality is to be expected. For those who are not familiar with Ballistic Nylon, the material itself is bordering on overkill for most day-to-day usage. Even the lighter 525d version is very unlikely to get worn out after extended or harsh use.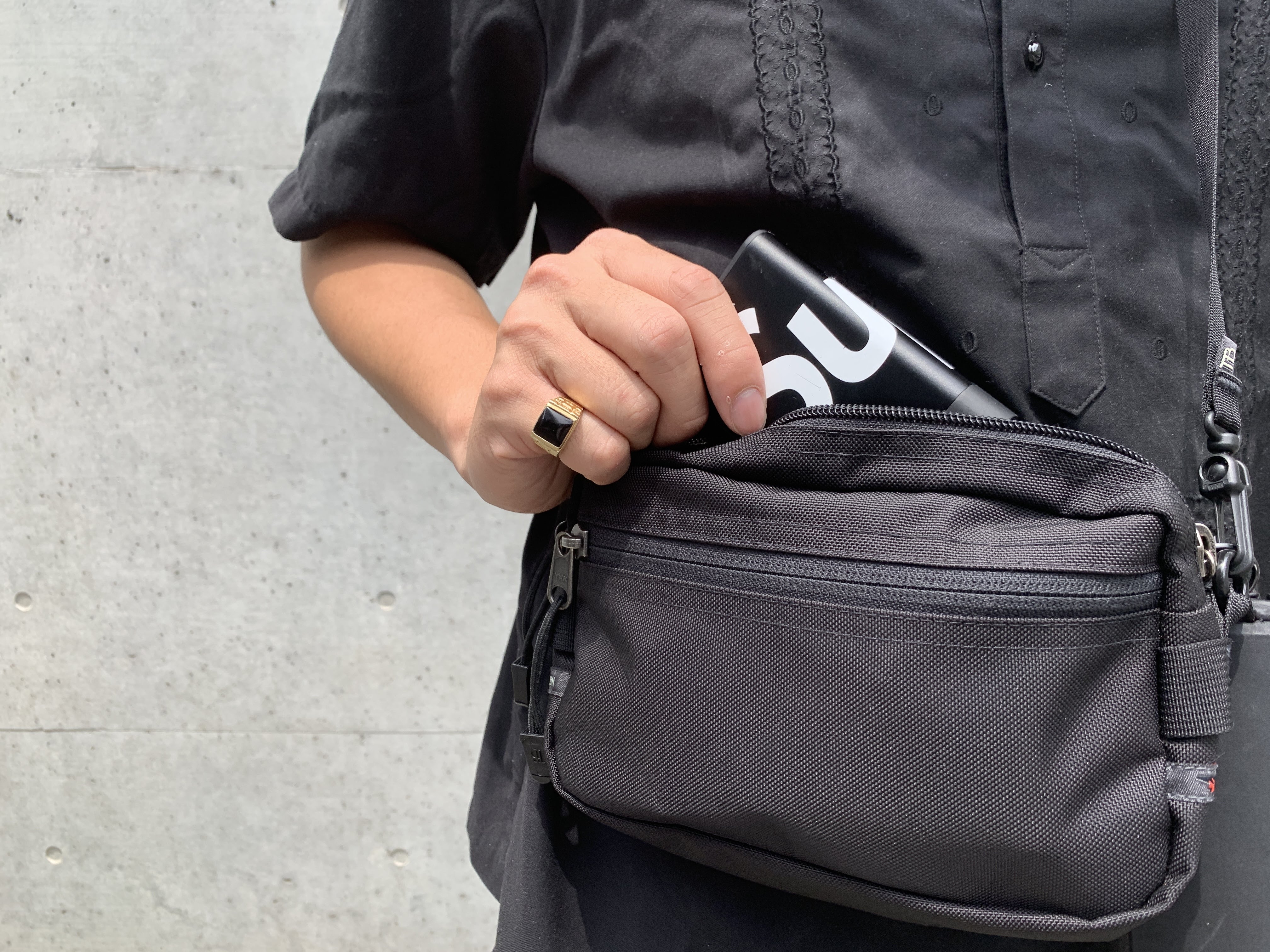 The outside of the bag is coated with an environmentally-friendly DWR repellent, so you can feel safe in keeping electronics in it that you want to keep dry.
One thing about DWR-treated products is that the treatment would wear off in time and you would need to use a product like Nikwax to bring back the water-resistance. Although, I don't see you needing much rain-resistance with a bag this size.
But no one likes ads, so I got rid of them. If my articles helped you, I ask for your support so I can continue to provide unbiased reviews and recommendations. Every cent donated through Patreon will go into improving the quality of this site.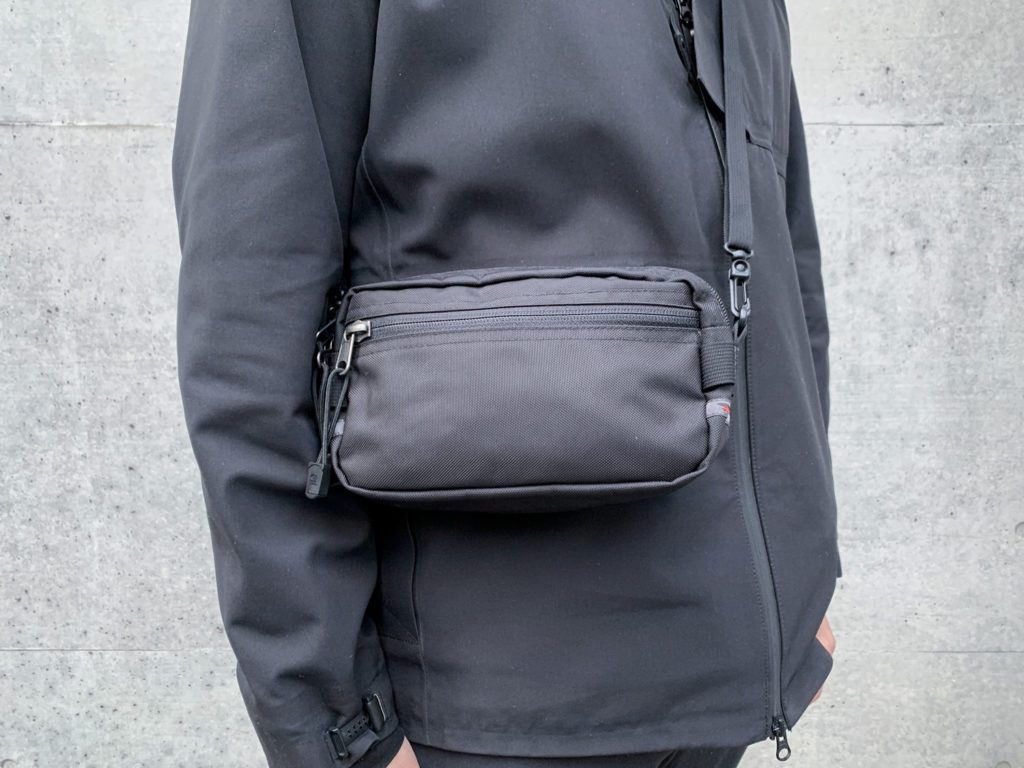 Function
One thing that struck me when I first got it was the size. It was a little smaller than I was used to. As a comparison, I had previously used a APC x Kichizo pouch for my travels which was about 1.5 times bigger. In the main compartment of the Side Effect, I could fit my mobile charger and some everyday carry like a face mask and a handkerchief and it would be full. In the APC x Kichizo pouch, I could add a water bottle and umbrella on top of that.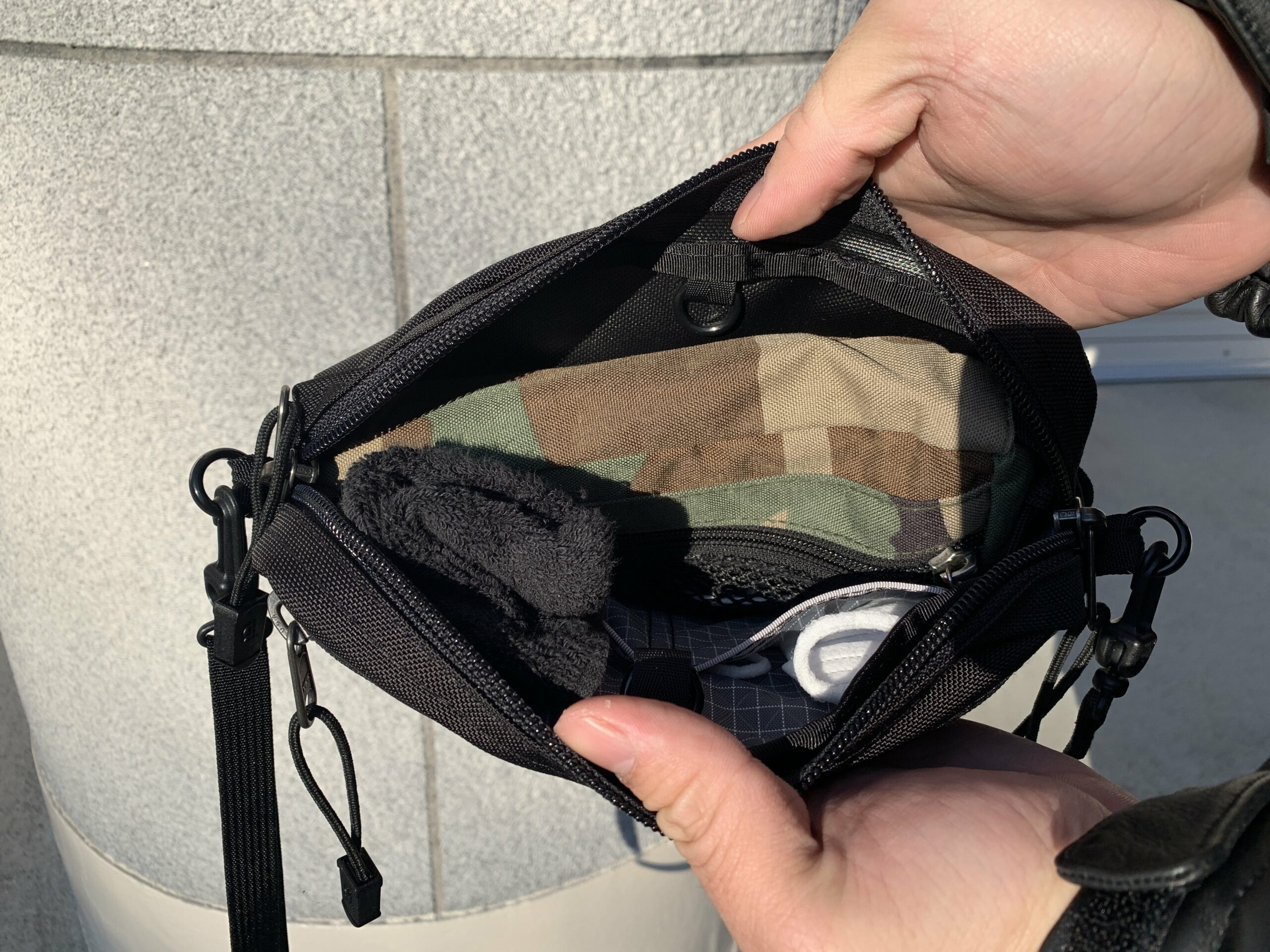 The front pocket could fit my iPhone XS Max and Nik's Minimalist Wallet from TOM BIHN, which is in itself a pretty tight fit. I don't really like the keep things in my pants pockets, because there would be a visible budge. I have a few pockets in the layers of jackets I wear, so I tend to forget which pocket I kept what.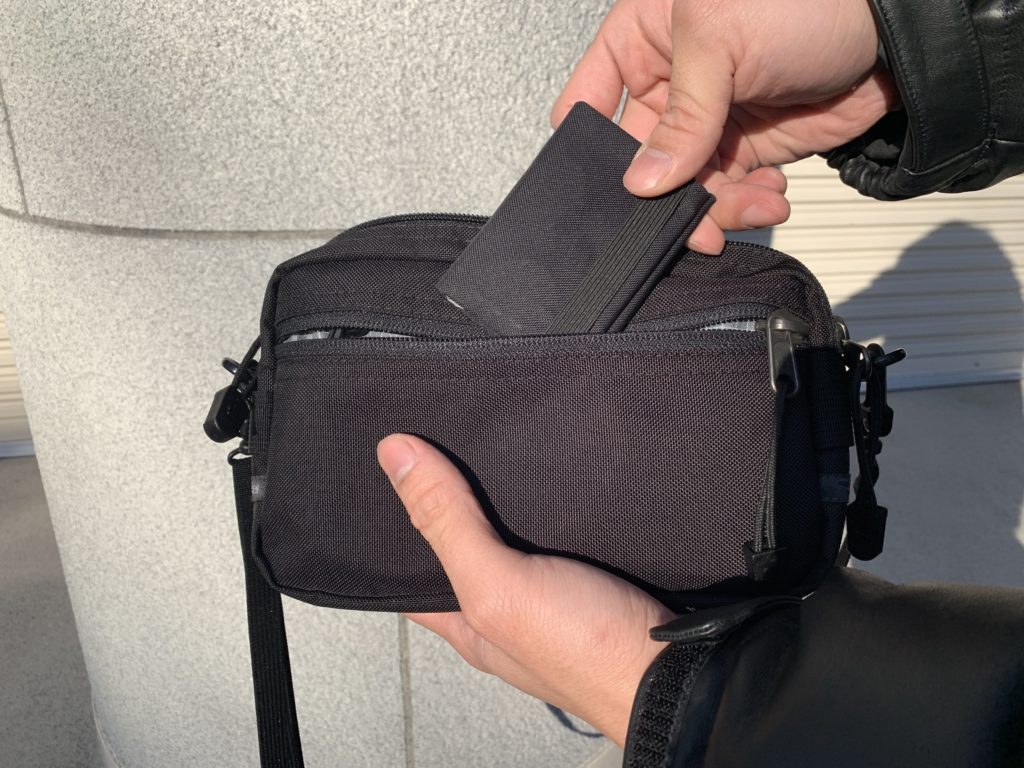 Conclusion
Another hit from TOM BIHN. I am very satisfied with this bag. It looks great, but I wished it could be a wee bit bigger. It was the same experience with the Synapse 25, where I felt that the bags were best suited for non-travel situations.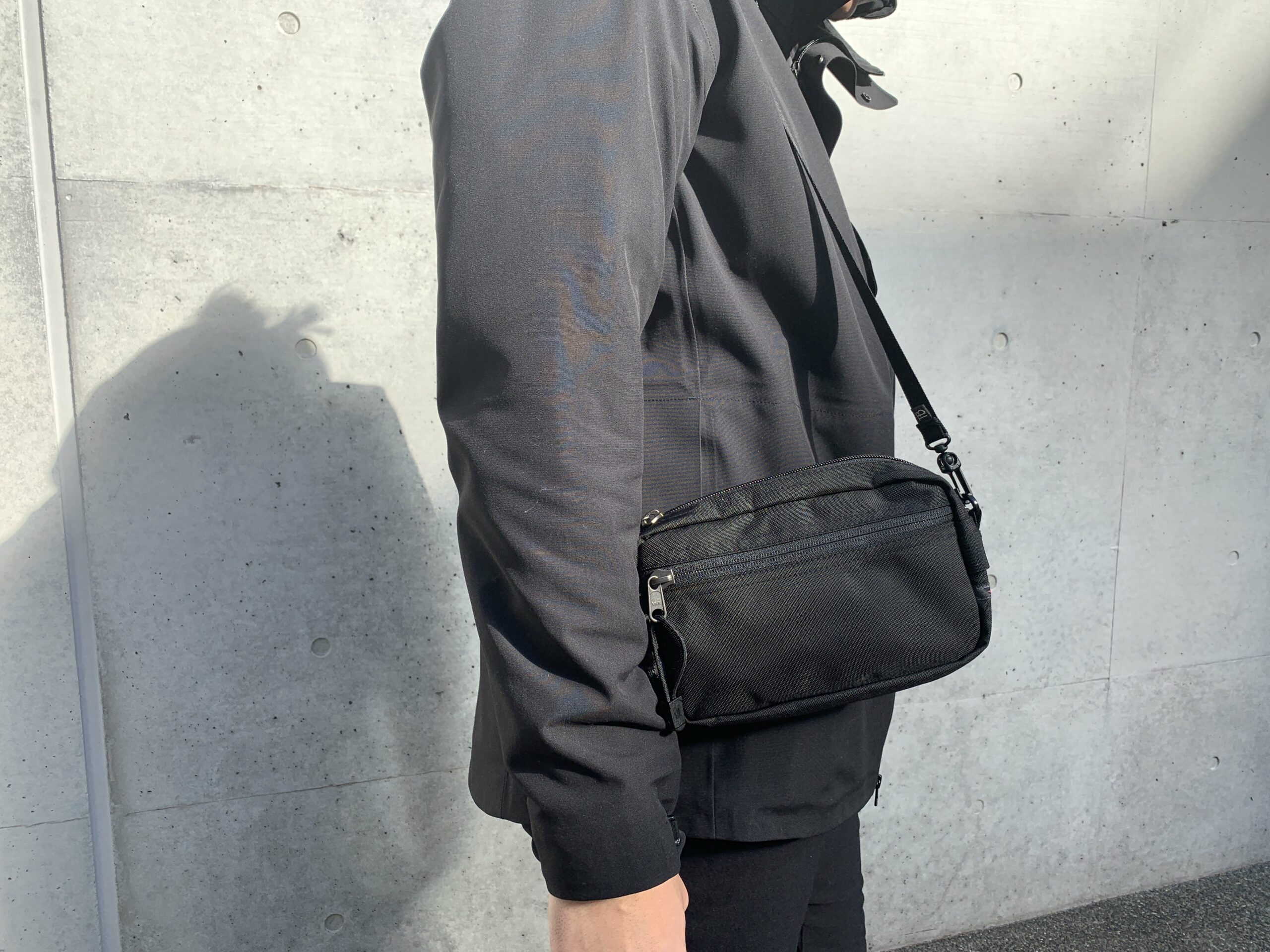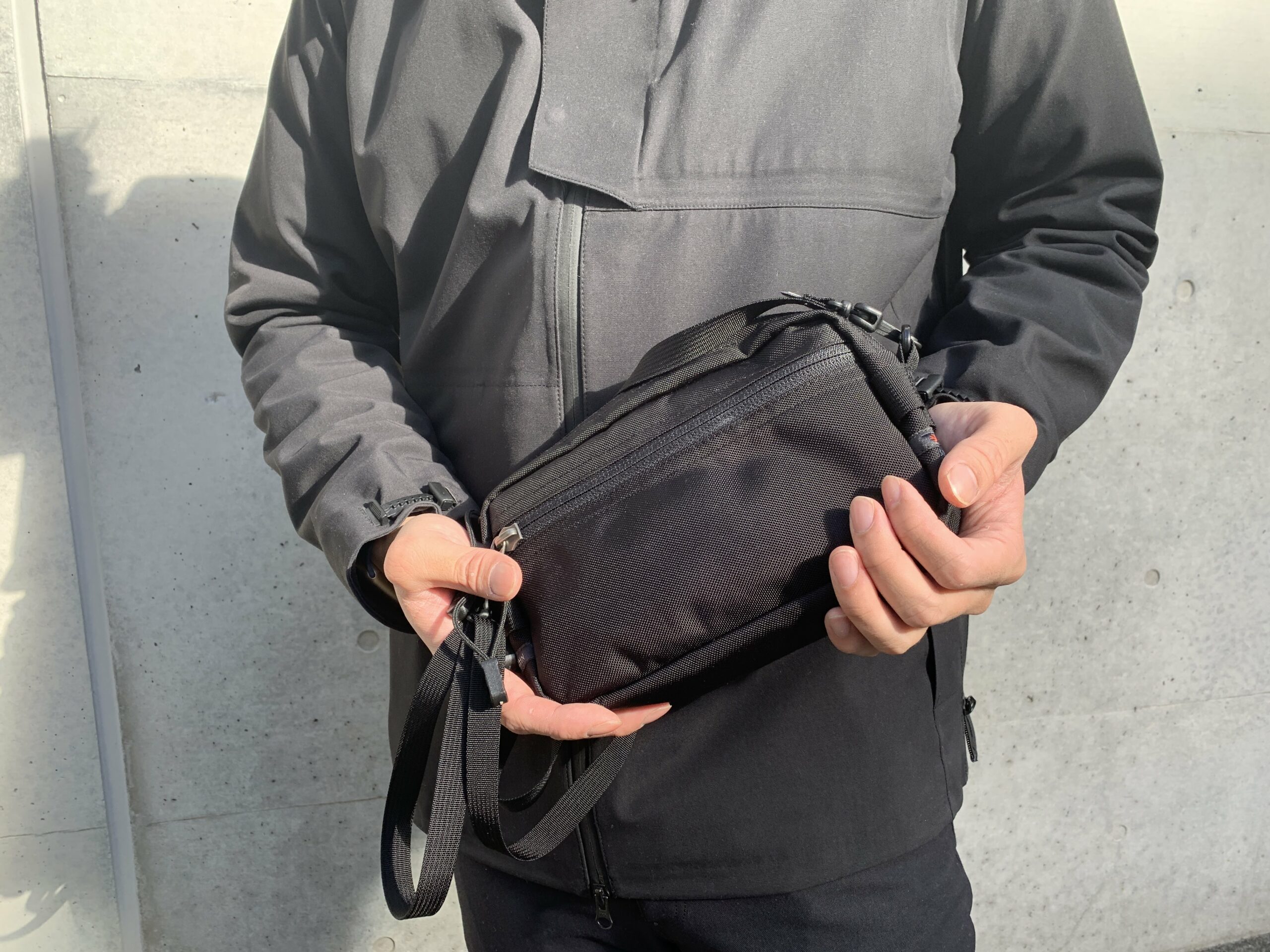 Have this bag? Let me know what you think in the comments below.
Like this review? See all of my in-depth reviews.
Also, consider supporting me by being a Patreon. Every cent given will go back into improving the content of this website.
Tagged bag ballistic nylon review sling bag tom bihn water-resistant ykk