This website is made possible by readers. I may earn a small commission when you buy through the links in this article at no extra cost to you. Learn more.
Details
Overview
My readers probably know of my raging hard-on for Outlier, but Wool&Prince is definitely on top of my list of favorite brands. Experiencing their t-shirt, shirt and henley was other-worldly, and I expect no less from the sweatshirt.
Wearing their clothes on a regular rotation, I have affirmed that they share many of the same values as me when it comes to minimalism.
The brand's beginning is explained as "Wool & Prince is founded on the idea that guys get more out of life when they have fewer things.". To me, the minimalist mindset has never been about hating things. In fact, quite the opposite.
It's about only owning the things that would contribute to the life you want. And those things do matter. A core principle of mine, and many minimalists alike, is to own fewer things but to make sure those things are of the highest quality and a joy to use or as Marie Kondo puts it, "sparks joy". And this top certainly has the potential to be one of those things.
As Autumn ushers in beautiful koyo in Japan, I'm able to try this heavier top. With so many similarities as the other products I've tried, I have pretty high expectations of the quality and performance.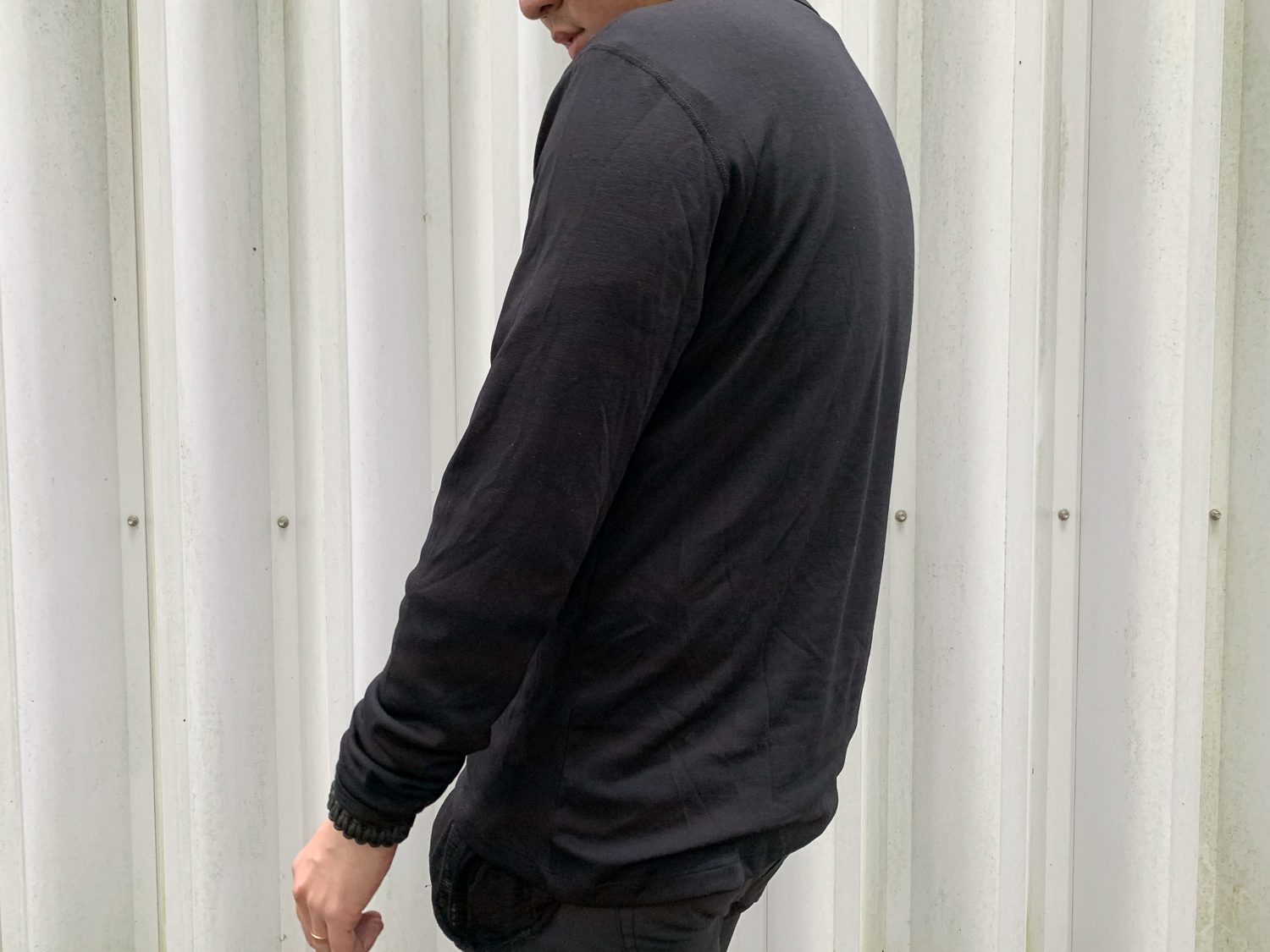 Style
I always had the impression that a sweatshirt is a thicker sweater-like top that is usually lined with fleece. Apparently, it's also used to describe thicker versions of t-shirts for warm and elasticity. And that's what this Wool&Prince sweater is, really a heavier, thicker t-shirt.
The sweatshirt comes in two colors, navy and black. Since I only wear black, the black color is the one being reviewed in this post.
At 6'0 and 196 lbs, I got the same size as all the other Wool&Prince products before, a size large. As expected, it fits perfectly.
I usually prefer full-zip style hoodies over sweatshirts. I'm usually pretty sensitive to temperatures and like to regulate it by zipping up, zipping down or removing my hoodie.
Since you can only put sweatshirts on or take them off, you would have limited temperature regulating control.
But no one likes ads, so I got rid of them. If my articles helped you, I ask for your support so I can continue to provide unbiased reviews and recommendations. Every cent donated through Patreon will go into improving the quality of this site.
Another thing about sweatshirts is that when I take it off, they tend to pull whatever I'm wearing on the inside up along the way, showing off, even for a brief moment, my unsightly beer belly.
Given that the sweatshirt is slim but not body hugging. I felt that it would be perfect as an underlayer but might be too just-fitting to be an outer layer. The stitching around the sweatshirt, especially at the cuff does give it a little bit of an undershirt look as well. So, this means I won't have to take them on and off if I wear them at the right temperatures.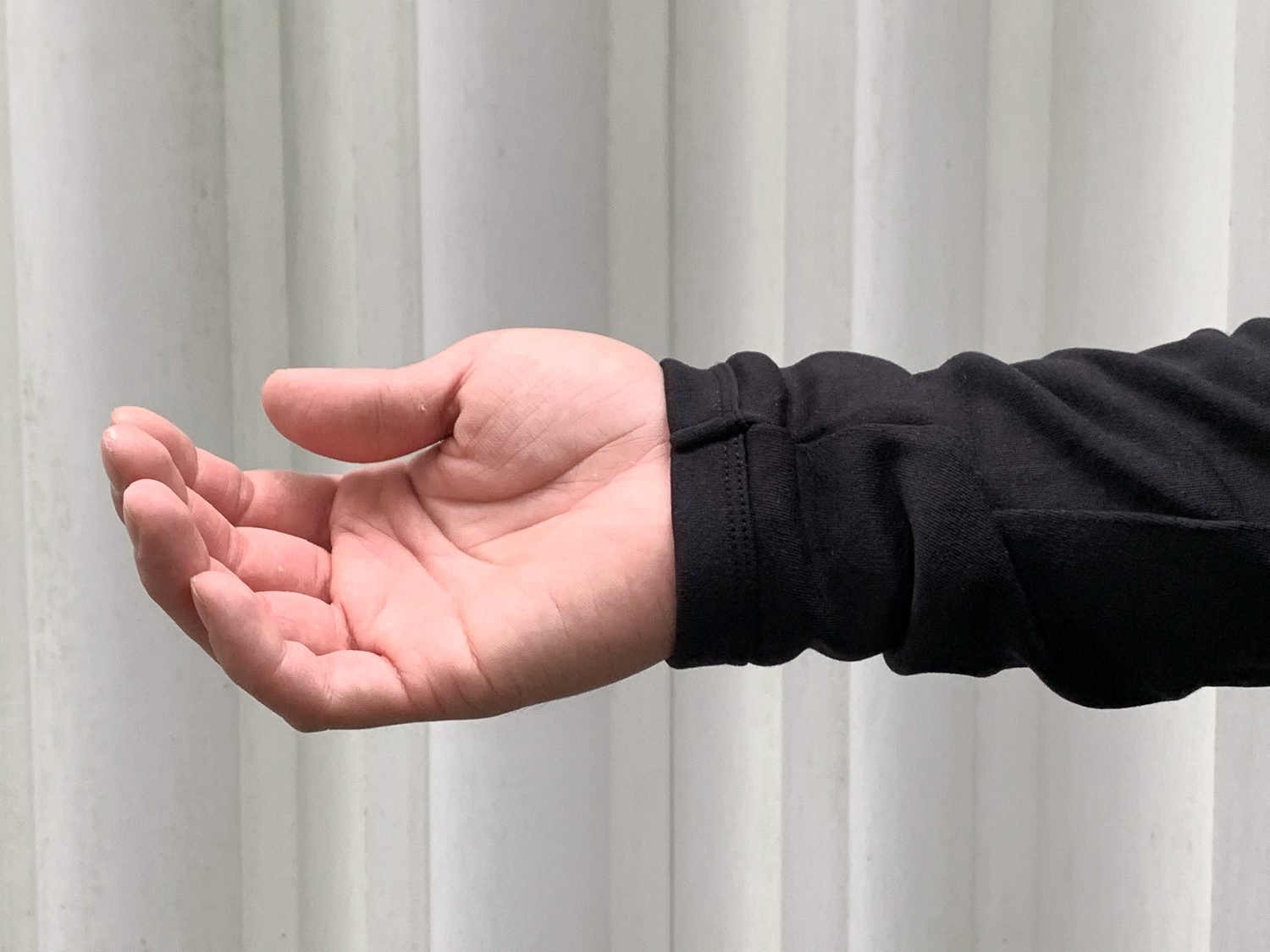 While Wool&Prince, as the name might suggest, uses a lot of merino wool but yet makes sure the clothes don't look overly techy. In this case as well, the sweatshirt is brought down to the most essential style and looks extremely simple. It has a timeless, classy look that I definitely like.
And of course, in line with their philosophy and across their product line, there is not a single hint of exterior branding to be found. These are, after all, made so that you can wear them for 100 days straight without washing like the founder, Mac, did. You want them standing out as little as possible to be versatile enough for all the situations you encounter and to not get outdated with fashion trends.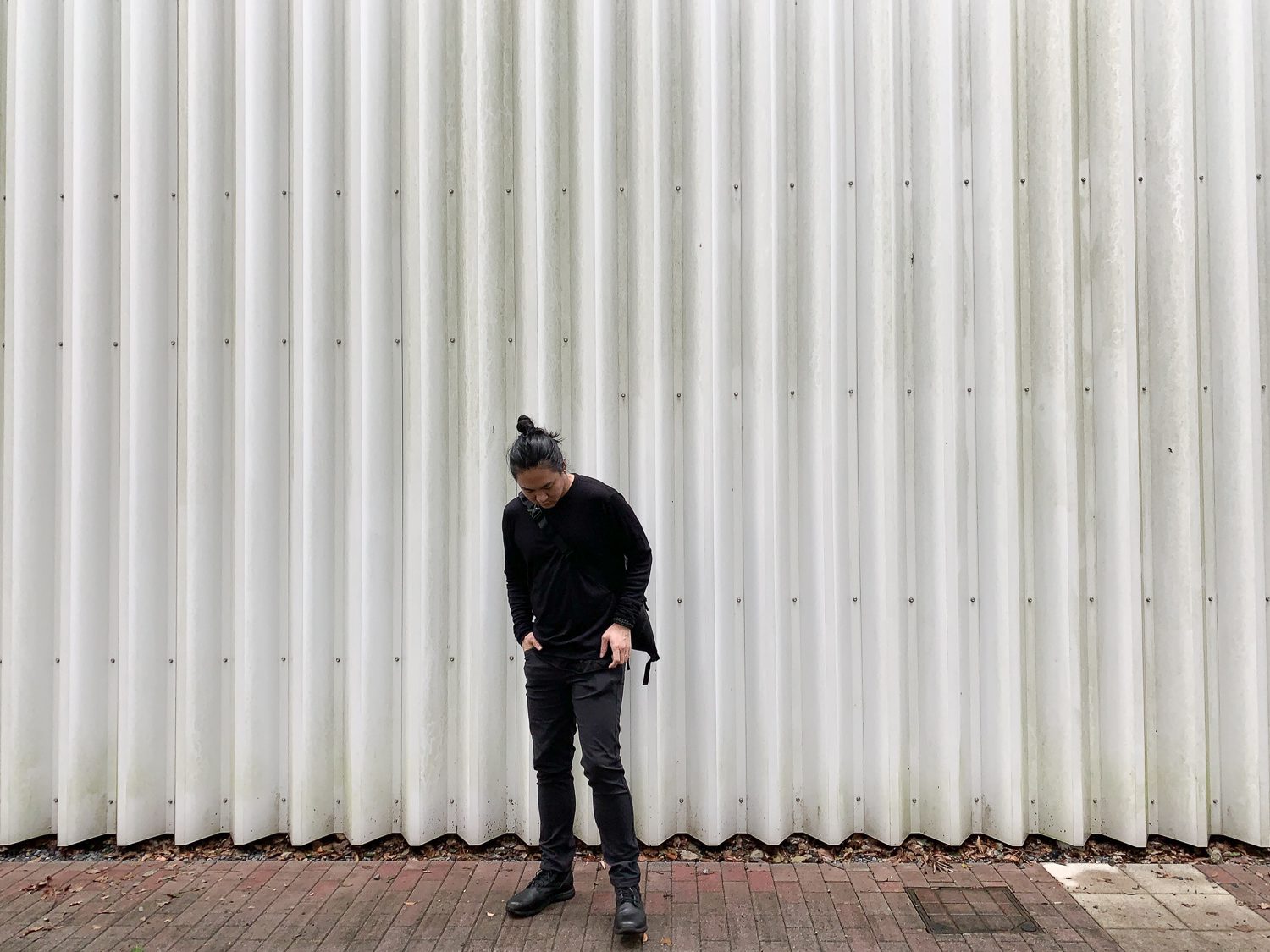 Material
Like the henley, this isn't a 100% merino tee. It's made of the exact same material as the henley in a heavier weight, which is 78% merino wool and 22% nylon. While a 100% merino henley would have a more luxurious drape and hand feel, it would lose out in the durability aspect.
In case you don't already know the benefits of merino wool, it's a super fabric known for its odor resistance, breathability and moisture management. It's the undisputed preferred fabric of the travel community,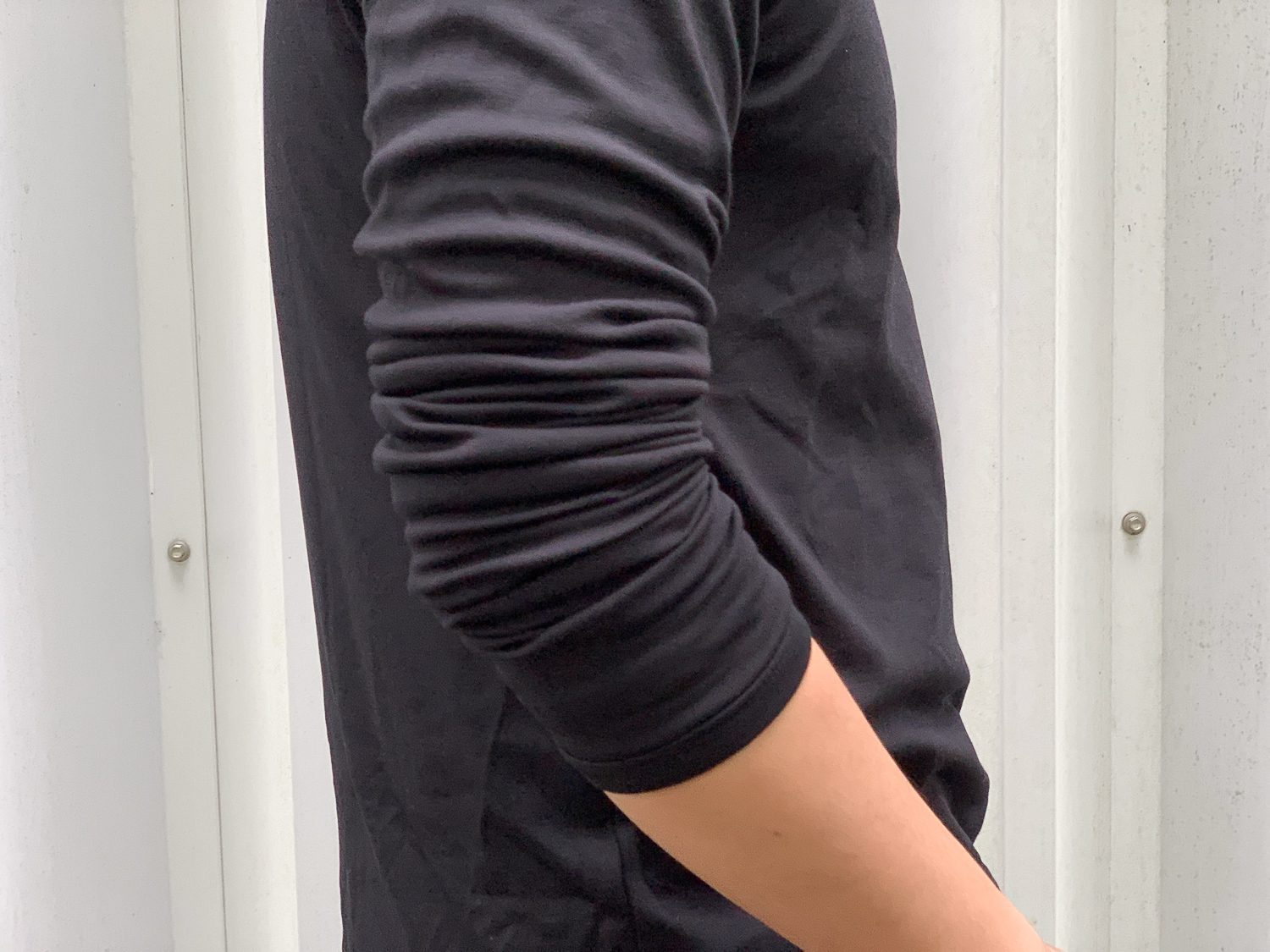 All those benefits allow me to throw all kinds of adventures at it and subsequently throw it into the wash without worry. 100% merino tee, on the other hand, requires a little babying when cleaning it and hand-washing is almost a required chore you have to deal with each time.
Hand-washing isn't necessarily a big problem for me since I often just hand wash my clothes in the hostel's sink. But having to baby my clothes is really not for me. I do enjoy 100% merino in my daily life. But when I travel I don't want to think about my clothes at all. I want to focus solely on the experience which is the reason I travel in the first place.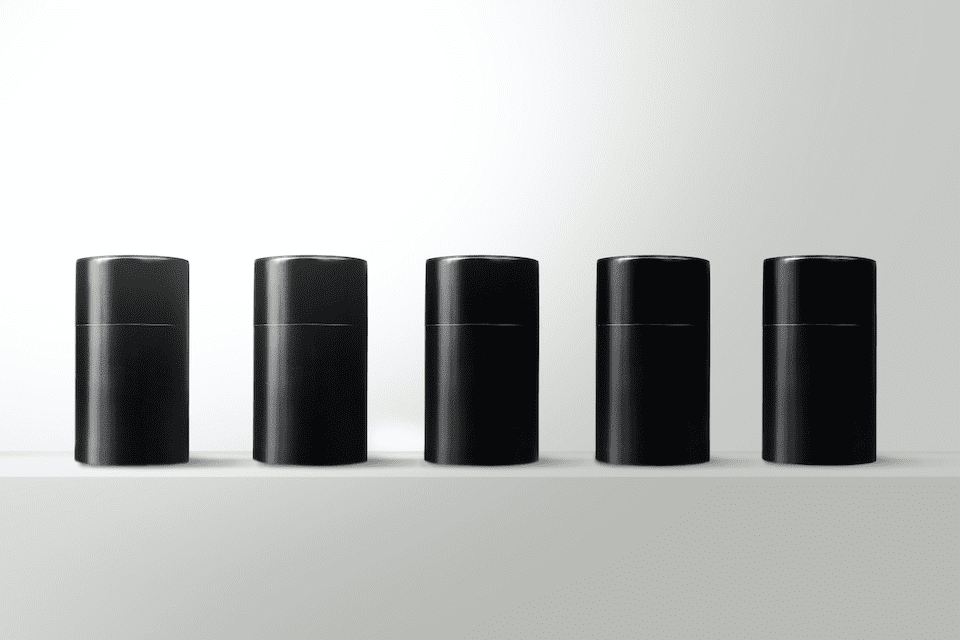 I found a 100 year old company that would create these heirloom quality canisters for me. They are handmade and will keep your tea leaves, coffee beans or anything that you need dry for years to come.
or read review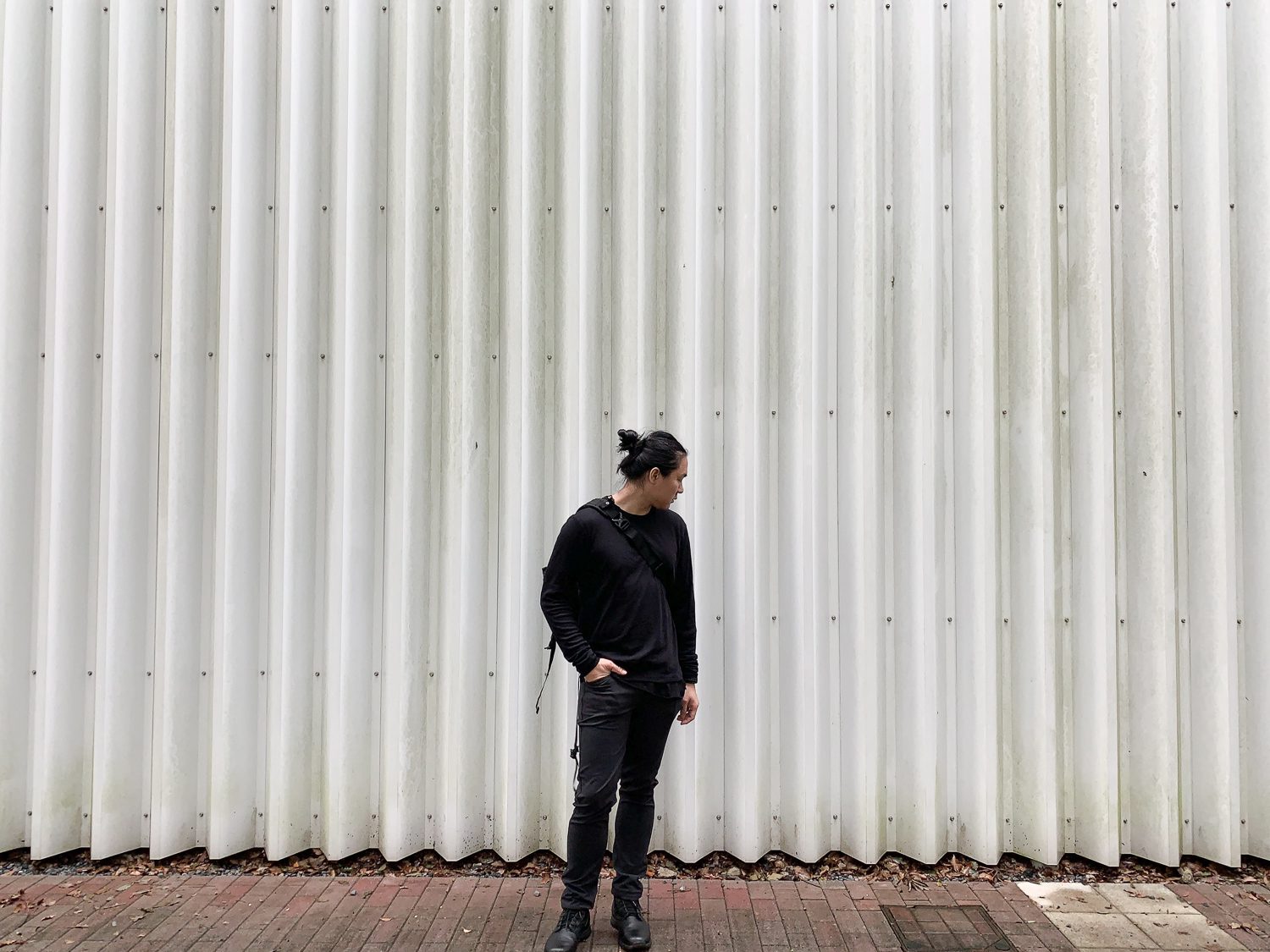 The merino is at 17.5 micron. Microns refer to the thickness of each individual yarns of wool. The thinner the yarns the smoother, softer and more luxurious it feels.
While it's the same as something like Outlier's Ultrafine Merino T-Shirt, it's likely that the 17.5 stated here is the average micron, rather than the maximum micron like how Outlier does it.
Even compared to something like the Outlier Doublefine Merino Pullover which is 285 gsm, the fabric weight is 300 gsm (grams per square meter) and is on the heavier side.
Usage
Just as I expected, the sweatshirt is very comfortable and adequately warm. Rather than a sweatshirt, it feels more to me like a heavyweight t-shirt.
Unlike their shirt, there wasn't any itchy feeling sometimes wool clothing has on bare skin. However, you wouldn't be able to achieve the feel-like-nothing you get on finer merino like the Outlier Gostwykt Single Origin Merino T-Shirt. While still comfortable, you'll feel the coarseness of the material enough that this wouldn't be my top choice for something to wear to sleep. I would almost always wear it over a t-shirt or undershirt.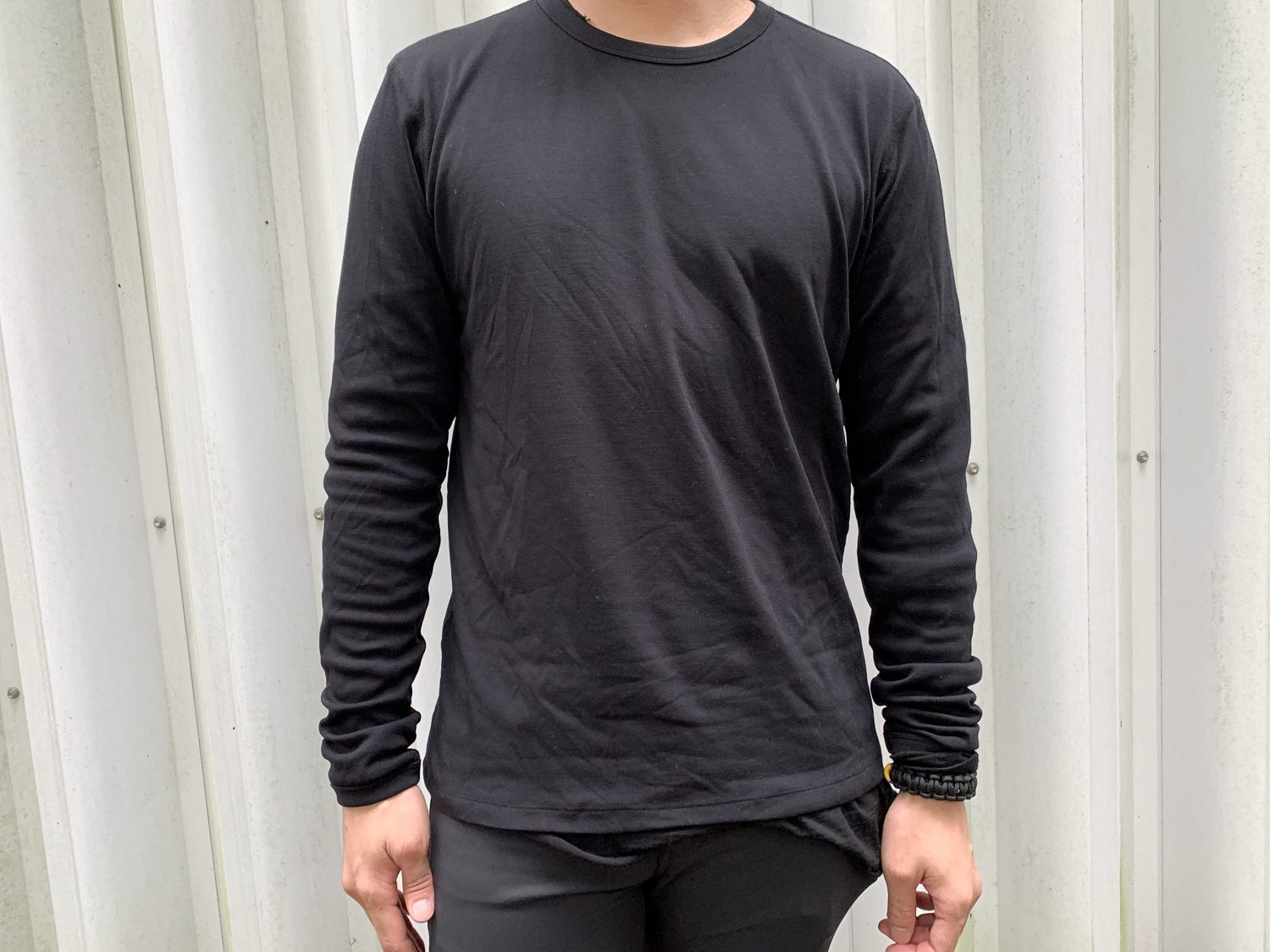 It might be too early to tell whether it'll last since it's been only a few weeks since I've been wearing it. So far, all signs point to it lasting a long time. I'll be updating this post as I wear it more, so be sure to check back.
Conclusion
Another amazing product from Wool&Prince. I go back to brands time and time again for consistent quality. And this sweatshirt has certainly lived up to my expectations.
This top is obviously not for warmer climates. However, it would definitely qualify as a staple travel essential worth the space in your one bag.
Like this review? See all of my in-depth reviews.
Also, consider supporting me by being a Patreon. Every cent given will go back into improving the content of this website.
Tagged merino review t-shirt wool&prince