This website is made possible by readers. I may earn a small commission when you buy through the links in this article at no extra cost to you. Learn more.
Details
Price $200 on tombihn.com
Dimensions 13.4″ (w) x 20″ (h) x 9.1″ (d) / 340 (w) x 508 (h) x 230 (d) mm
Thickness 400d Halcyon/420d nylon ripstop: 1 lb 13 oz / 832 grams | 525 denier Ballistic: 2 lb / 900 grams
Volume 1526 cubic inches / 25 liters (ASTM Standard Measure)
Made in Seattle, USA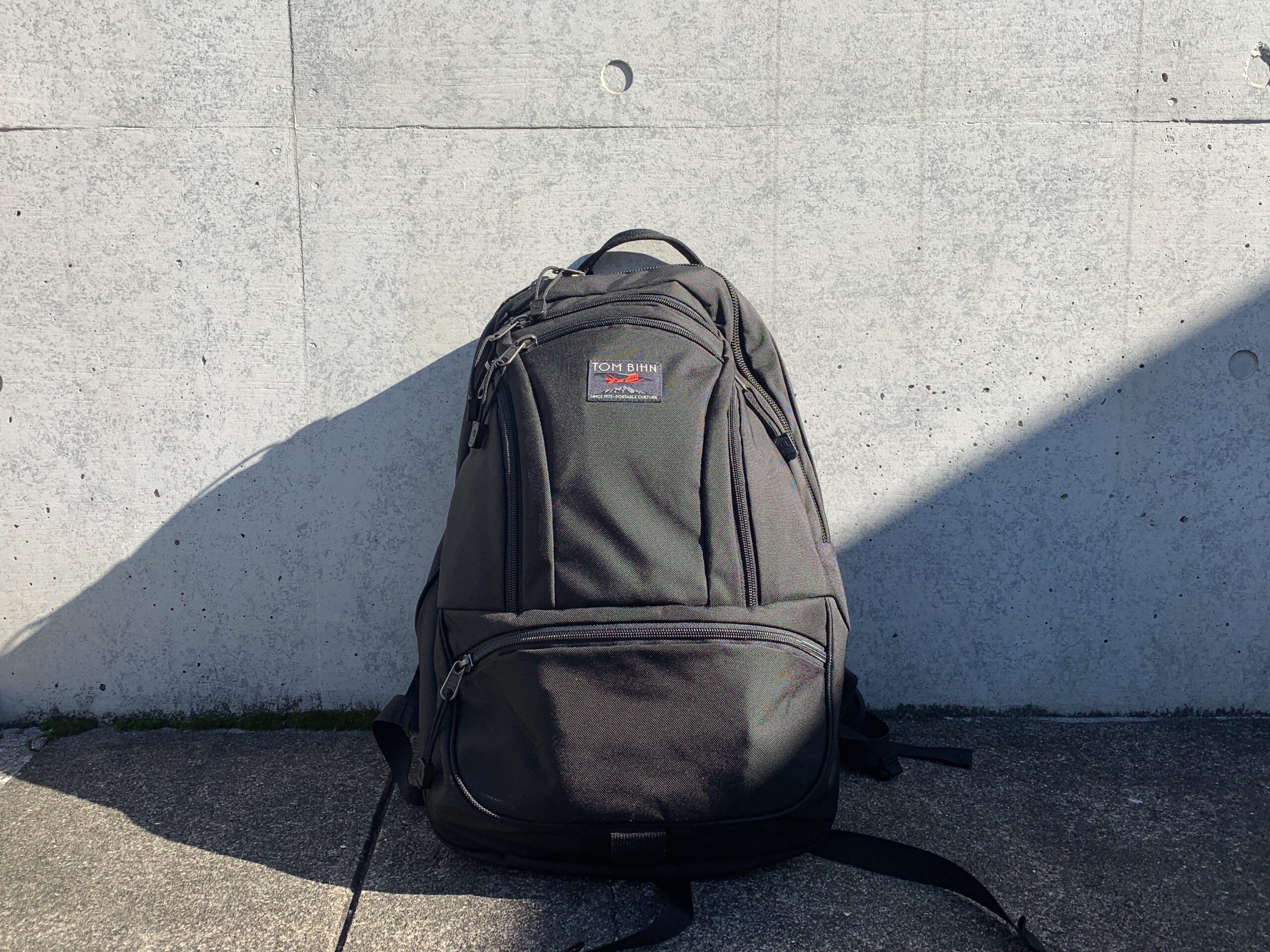 Overview
I like bags. Specifically, black bags. Bags that help me have a better experience, when traveling, or simply living. I like versatile bags, that might be excellent for a single purpose, but generally great for all purposes. TOM BIHN's Synapse seems like it is one such bag. After using for a few weeks now, here are my thoughts with the Synapse 25.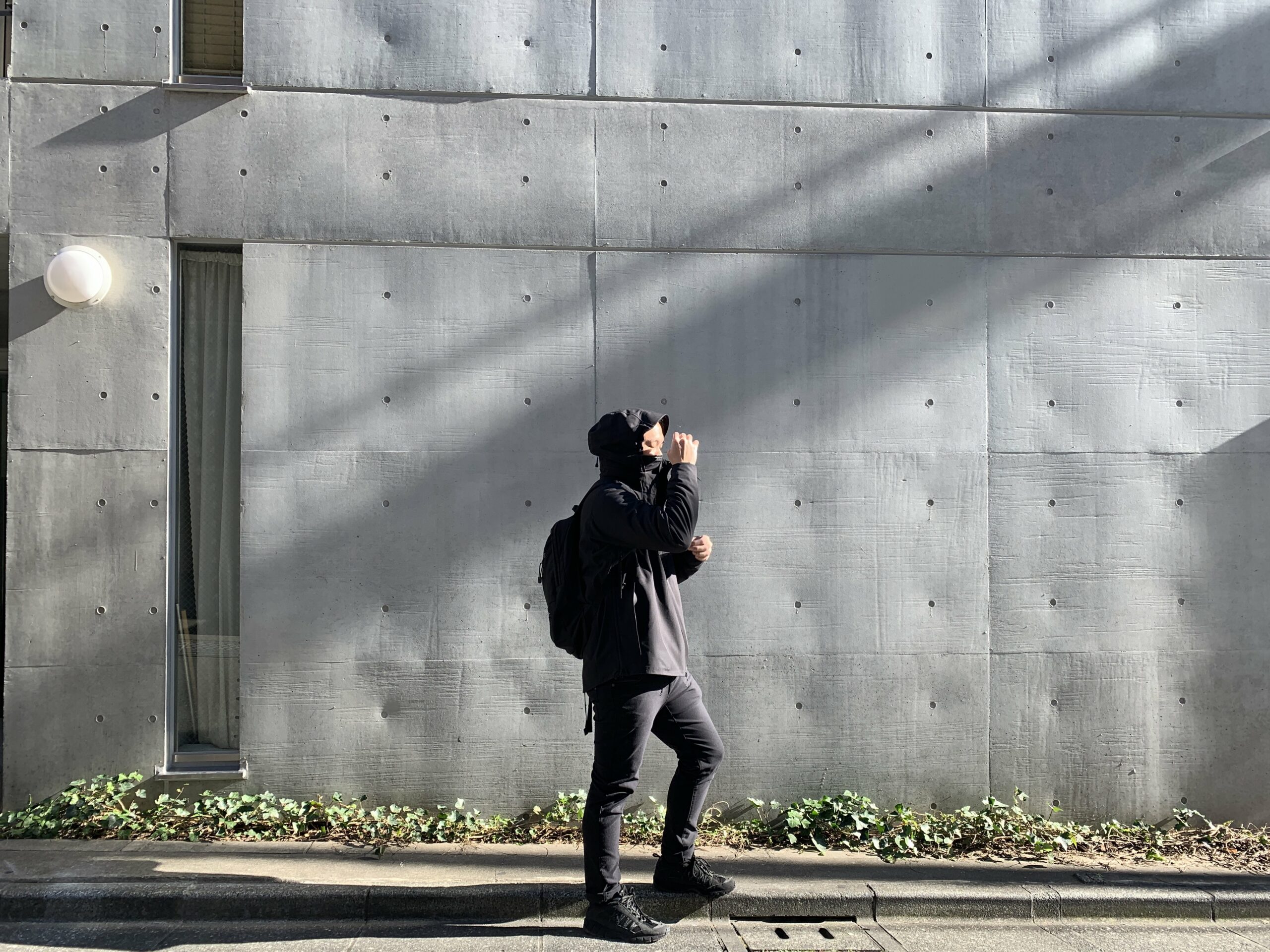 I've done my time with GORUCK's GR1 and GR2 so I'll be making some comparisons. I haven't had a chance to travel with the Synapse 25, but I have been using them every day to carry my laptop and work essentials, whether is it to the office or when I'm on the move working remotely.
Style
Shallow but true, this is maybe the most important factor to me when making a purchase. From the pictures and reviews, the main problem a lot of people have is with the look of the bag. It's kinda a "dad" bag. Imagine polo t-shirts, faded straight-cut jeans, new balance sneakers. That dude would look perfect with the Synapse, was what I thought before I had the bag in hand.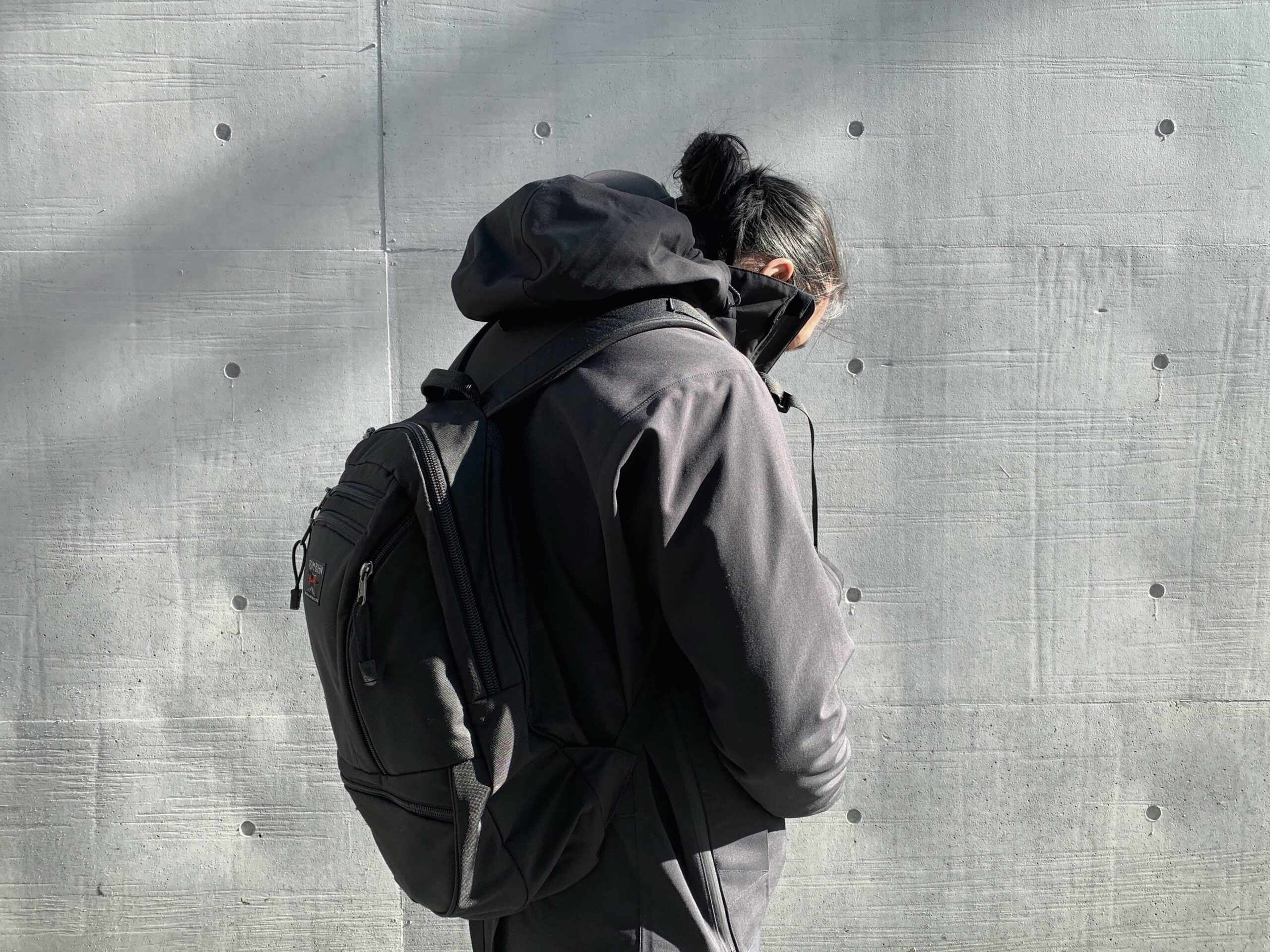 After using it for a few weeks now, I find that it matches most of my outfits that mostly fall into the "techwear" category. It might be also due to the fact that I only wear black most of the time, so it matches pretty well.
Also, I like that compared to GORUCK's GR1, it is significantly less military-looking (no MOLLE or velcro). While it's not the most fashionable-looking of bags, I kinda like that old-school cool look it exudes. It's well-designed for a host of purposes, from the office to the mountains.
The amount of zips and visible external branding makes it a little less minimal than I like it to be, but overall, the less boxy shape and simplicity of the design is great for blending into new environments and not getting unnecessary attention.
Materials
You get a choice of Ultralight 400d Halcyon/420d nylon ripstop exterior or 525 denier Ballistic exterior. I've plenty of experience with Ballistic Nylon, especially with TOM BIHN other products, such as the Side Effect and Nik's Minimalist Wallet.
Apparently, the Halcyon is slightly lighter (68g lighter to be exact) and stretch a little better, while the Ballistic Nylon is a little more durable.
For me, the main difference is the appearance. The Halcyon looked a little more technical and has the signature checked pattern. Therefore, I chose the Ballistic Nylon for its flat black, more natural look. The Halcyon is also smoother to the touch if that matters.
Both are water resistant and doesn't collect pet hair. I spilled an entire bottle of water once in the water bottle compartment, and nothing else in the other compartments got wet.
But no one likes ads, so I got rid of them. If my articles helped you, I ask for your support so I can continue to provide unbiased reviews and recommendations. Every cent donated through Patreon will go into improving the quality of this site.
For both bags, the insides are 200d Halcyon. They don't offer a flat black inner, probably to make it easier to find your things.
The mesh on the upper bag is Dri-Lex® Aero-Spacer®, which is a patented three-dimensional composite structure of hydrophobic and hydrophilic layers separated by an air chamber. While mostly used on footwear, the design of the mesh allows air to circulate and dry your sweaty back.
The lower bag is 400d nylon, as I assume the priority is to sustain the weight of your pack.
The shoulder straps are from EVAZOTE®, which are closed-cell foams. This means that bubbles of gas are sealed within. This way, closed-cell foams won't compress as much as open-cell foams since air cannot escape the base material. While the softest closed-cell foam is firmer than open cell foams, they help prevent water, like your sweaty bag or a downfall, from soaking up those moisture like open-cell foams.
Buckles are from Tough Duraflex®, Nexus, and Woojin.
The zippers, unlike the non-water repellent ones that you find on the GORUCK GR1, are Aquaguard® water-repellent zippers from YKK.
All in all, TOM BIHN put together some of the best materials in the world, something they are known for. I would say it's pretty hard to find a bag with better materials at the same price.
Quality
The reason TOM BIHN has sort of a cult following is because of their quality, which is a result of decades of experience, deep knowledge of fabrics and the drive for customer satisfaction. I've previously used TOM BIHN's Daylight Backpack and was very impressed by the details and enjoyed daily use during a month-long trip.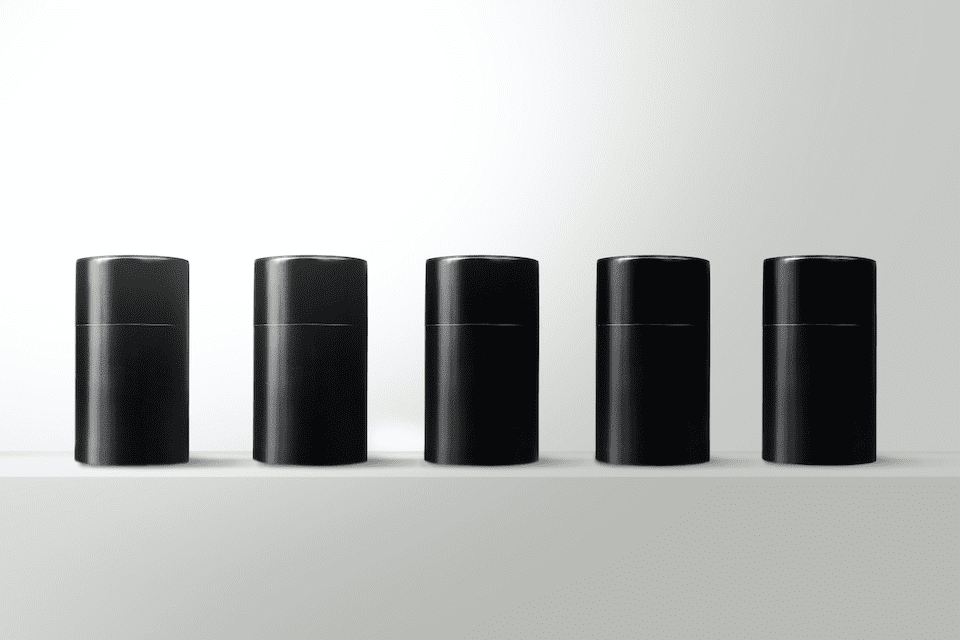 I found a 100 year old company that would create these heirloom quality canisters for me. They are handmade and will keep your tea leaves, coffee beans or anything that you need dry for years to come.
or read review
With TOM BIHN's quality and customer service, I don't have to baby my bags, which is the last thing I want to do. I know they won't fail no matter what is thrown at them or in the worst case scenario, they can be fixed. With the Synapse, it's no difference. The YKK Aquaguard® water-repellent zippers also feel extremely sturdy. Everything just feels really tough and it would be hard to single out or even discover a weak point.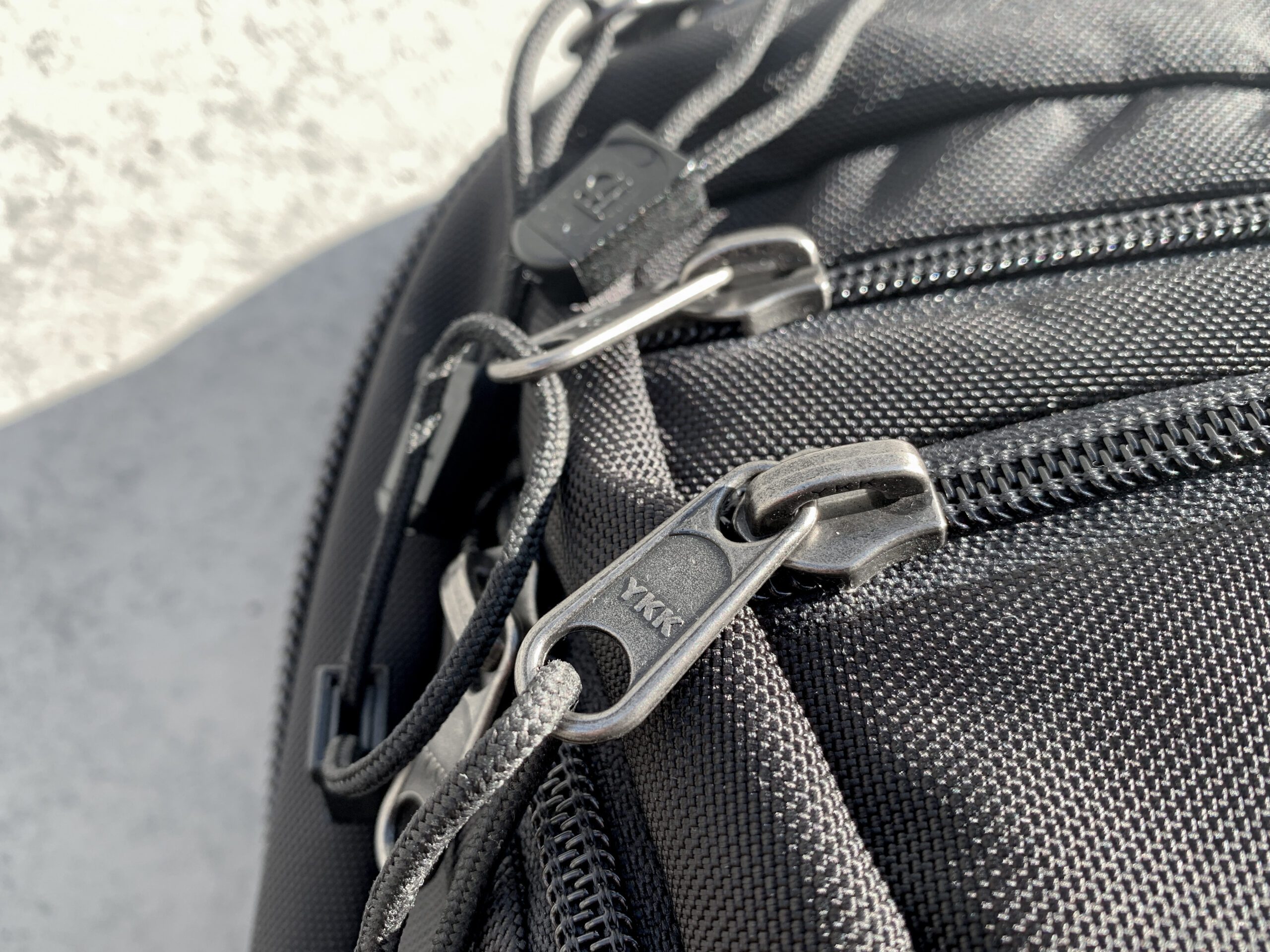 Space
Unlike the GR1, which has only one large compartment and a front pocket, the Synapse 25 spared no effort in creating the perfect organizational monster. To be honest, I prefer organizing with packing cubes but for those who can't spend any more on cubes, TOM BIHN does a pretty good job with their compartments.
In the front, there is a total of 5 pockets. Right in the middle, there is a long pocket for your water bottle. This pocket is one of the more unique design points which prevents your bottle from moving around your bag and better balances the weight compared to side pockets.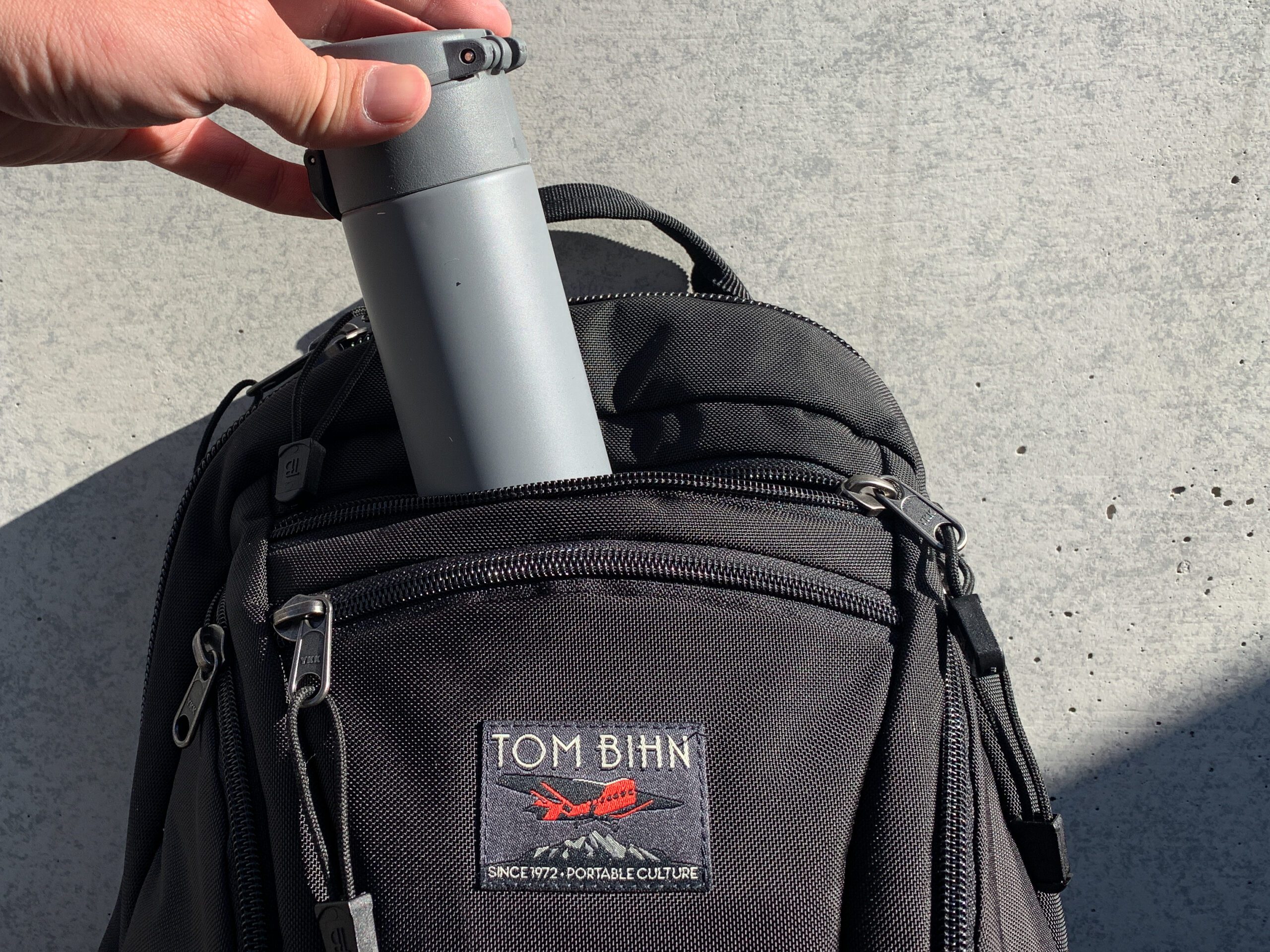 There is a shallower pocket layered on top of them for easy-access small items. There are pockets on both sides of the middle one, identical to each other. I use them to put in two pouches of my daily carry items. Below those, there is a horizontal longish compartment which I use to put my sunglasses and a foldable umbrella.
With those pocket filled up, you start feeling the limitations with the main compartment. I could fit my laptop with its cover, TOM BIHN's cache, and jacket and a few clothing items like my scarf and hat. Naturally, having this many compartments makes it feel like there's a lot less space than the GR1 despite the difference being only 1 liter. So with just those items, I feel like my bag has basically reached the limit since I don't like to overstuff my bag.
Also, I know the right way to use the bag is for you to pull out the cache and put things in and then slot it back. I tend to try to put thing in with the cache still in the bag. Putting things in front is tricky, because you have to maneuver around the cache's strap, while putting things behind the cache, you'll have a high chance to come against the rails on the other side.
They also have a total of 9 o-rings around the bag. The only one that I use is the one in the main compartment where I attach TOM BIHN's medium-sized Clear Organizer Pouch to store work-related receipt to expense later on.
Others
One little gripe I have is having to attach the zipper pulls myself. It was okay when I did it with the Daylight Backpack with just two zipper pulls, but putting them on the Synapse 25 took a bit of effort that I wish could be done for me.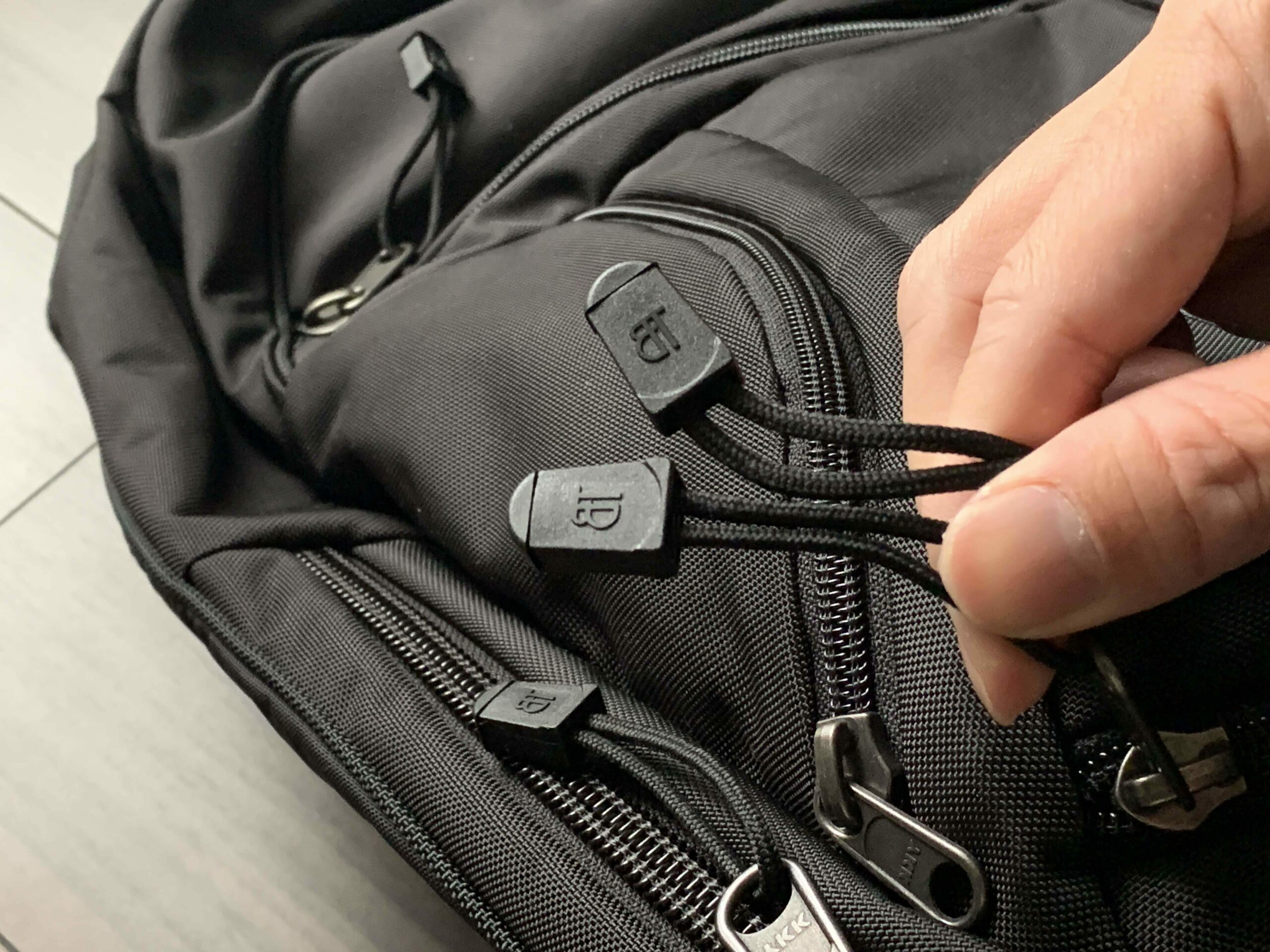 I also wished that they could have one with an all black interior and no brand tags. But, I know that's very specific to my taste and probably asking for too much.
Conclusion
The Synapse 25 is a bag that has grown on me over the past few months. The value of the bag goes beyond the surface, so while you probably won't get compliments on it, but you would probably be able to use it for a very, very long time. Also, this is nearly half the price of the GR1, so with that in mind, I find that this bag is a great bang for buck.
While I've stated a few things I dislike in this post, it is my favorite backpack still date and use it daily for the office.
You can buy the TOM BIHN Synapse 25 here.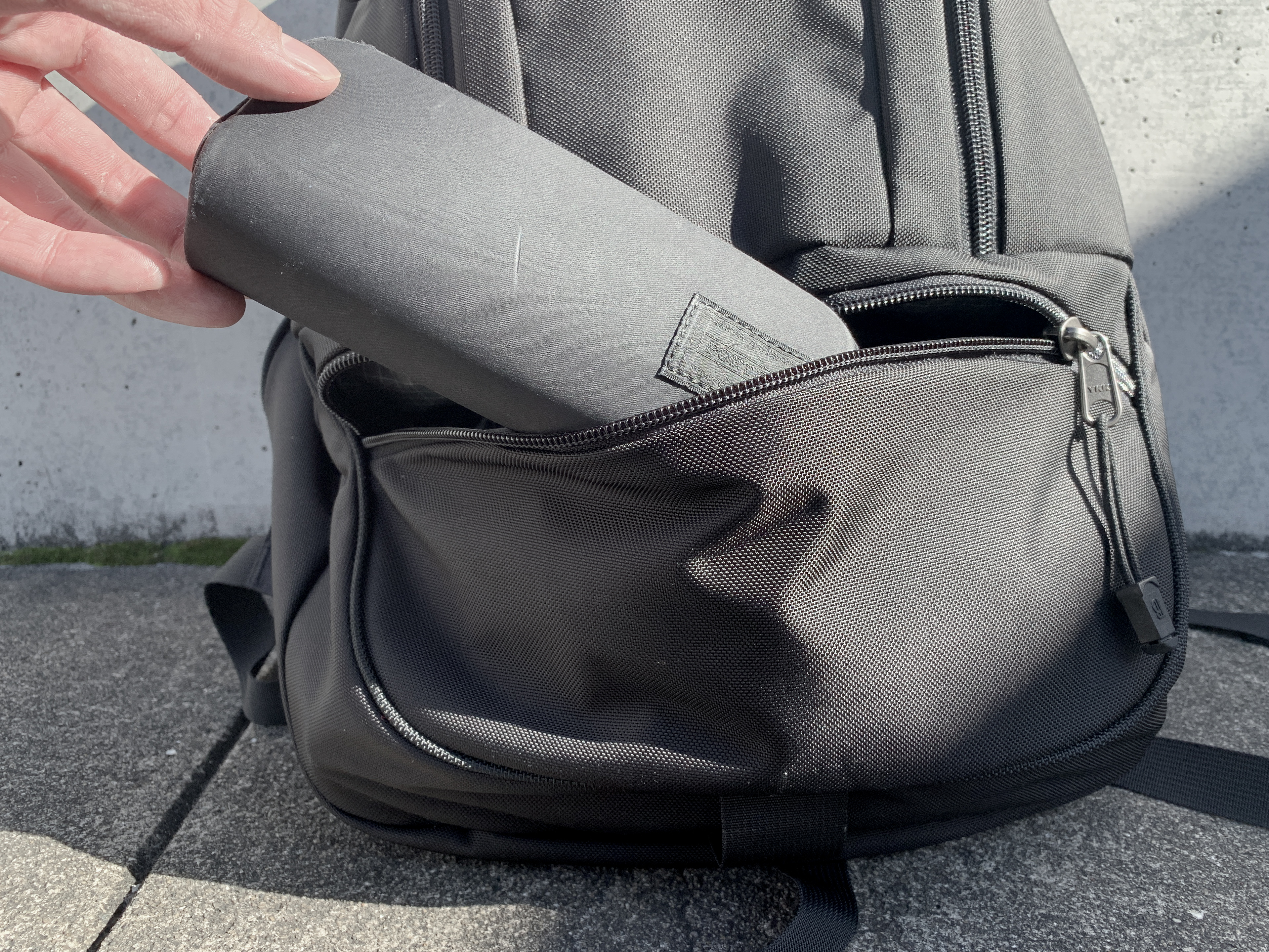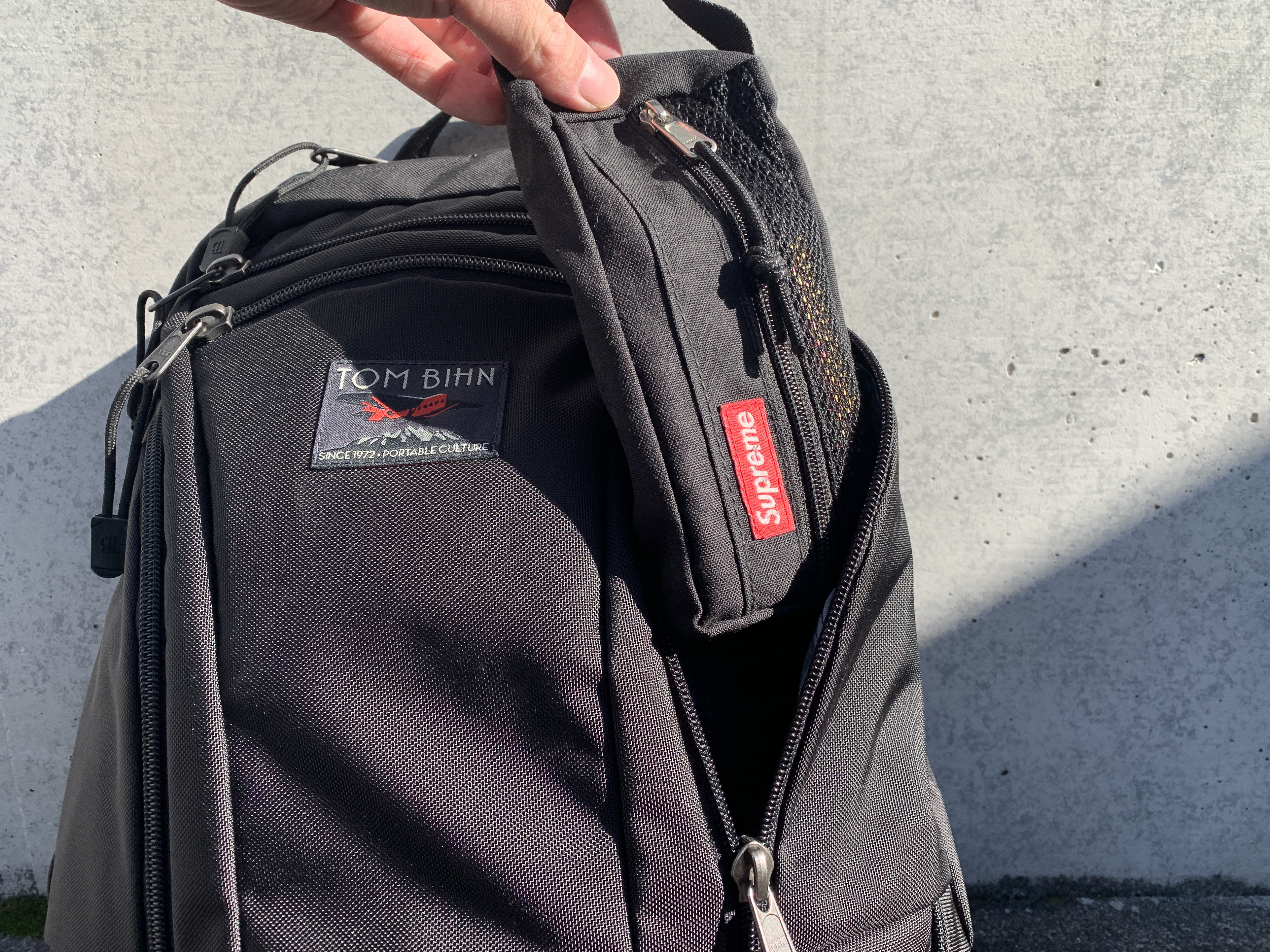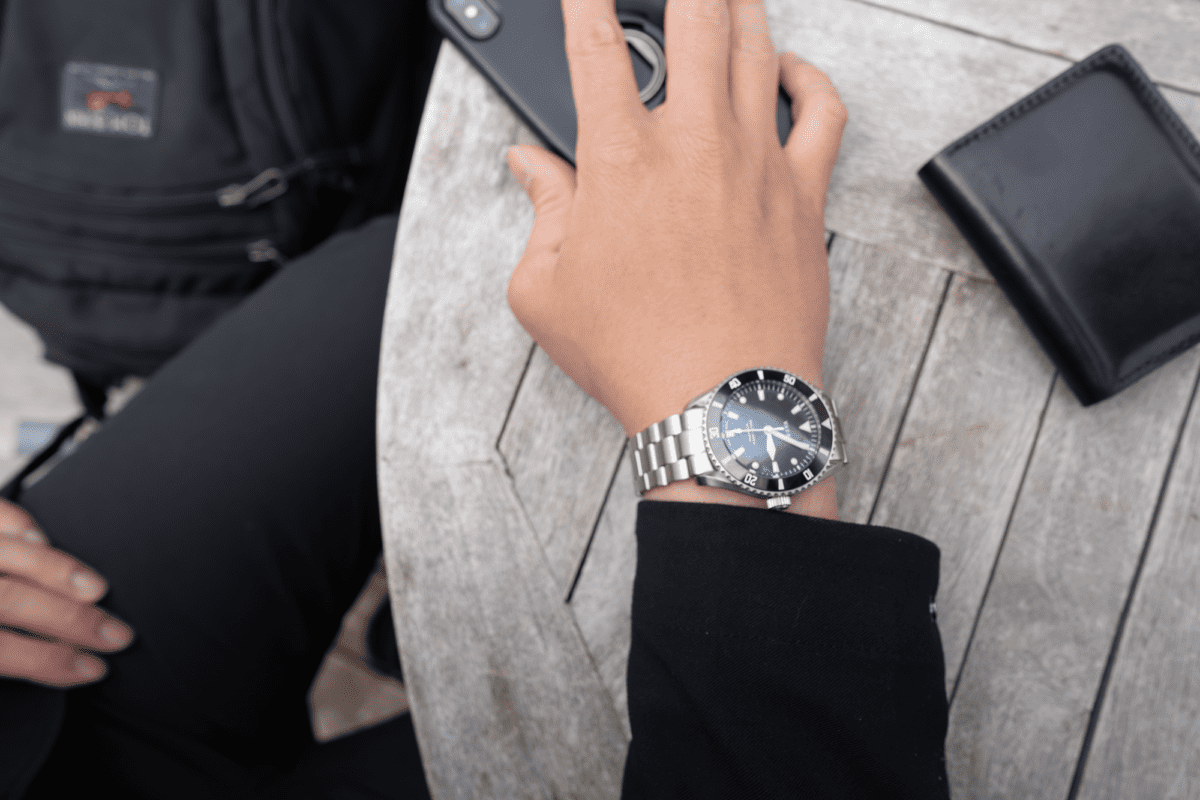 Like this review? See all of my in-depth reviews.
Also, consider supporting me by being a Patreon. Every cent given will go back into improving the content of this website.
Tagged backpack bag ballistic nylon onebag review tom bihn ykk