This website is made possible by readers. I may earn a small commission when you buy through the links in this article at no extra cost to you. Learn more.
Details
Price $14.95 on outdoorelement.com
(10% off will be applied at checkout via this link)
Dimensions 5.75 in × 3 in × 0.25 in
Weight 0.09 lbs / 40 grams
Overview
Carabiners. As a one bagger, I can't live without them. This is literal when it comes to the Firebiner, which is a carabiner as much for everyday use as it is for survival.
I previously had a chance to review Outdoor Element's The Kodiak survival bracelet that really ignited (pun intended) my survival instincts.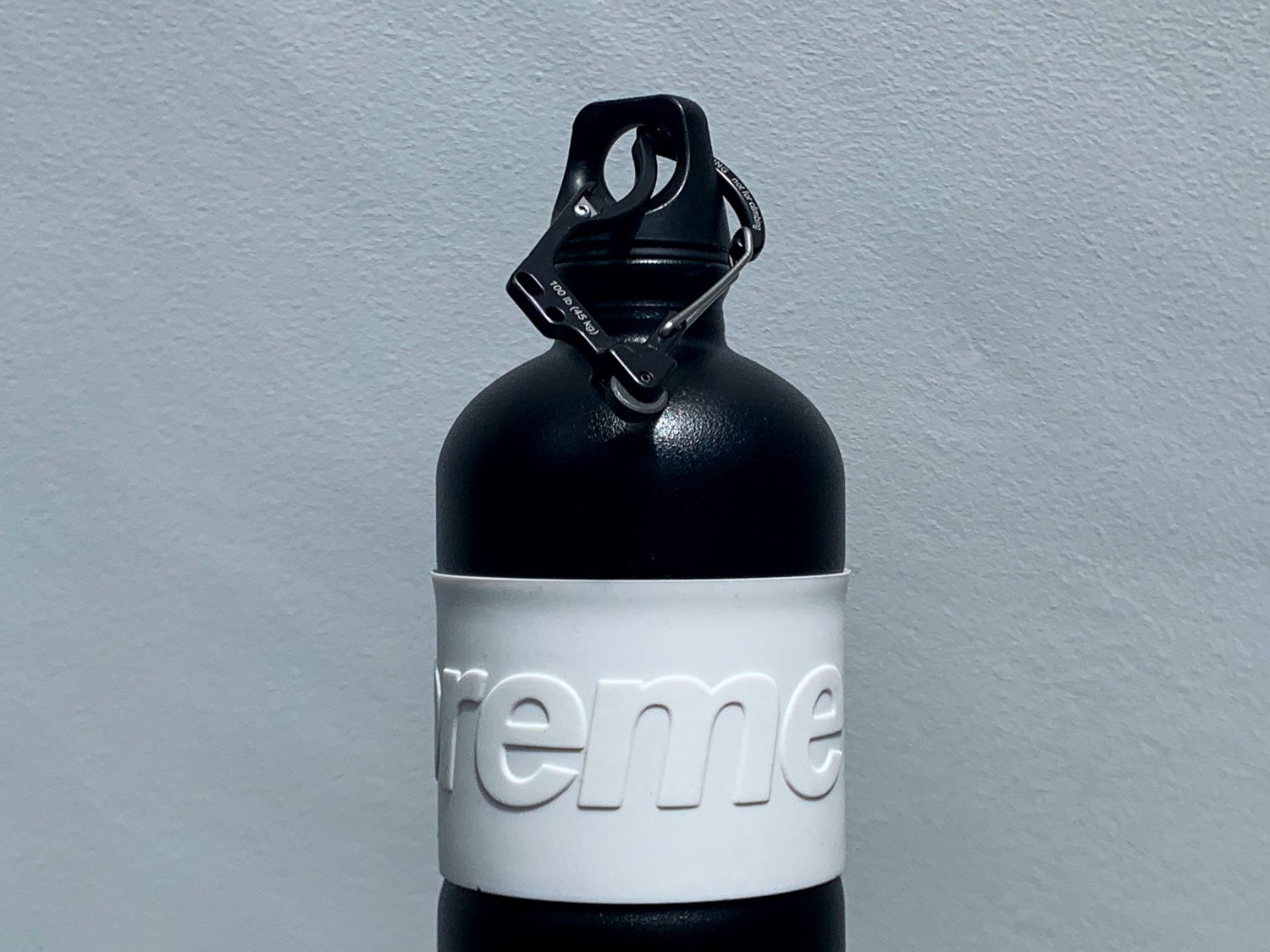 Lucky for me, I was quickly able to go all doomsday prepper again with the Firebiner, which is certainly no ordinary carabiner.
Style
Do you really need to have nice-looking carabiners? I do.
The Firebiner is very cool. It just looks cool. Even without knowing what the features are, it's obvious that this carabiner has features.
It certainly looks like it has more than a regular carabiner, with an irregular shape with holes and hooks all around. The spark-igniting wheel is not something you see on a regular carabiner, so it's bound to draw some curious comments.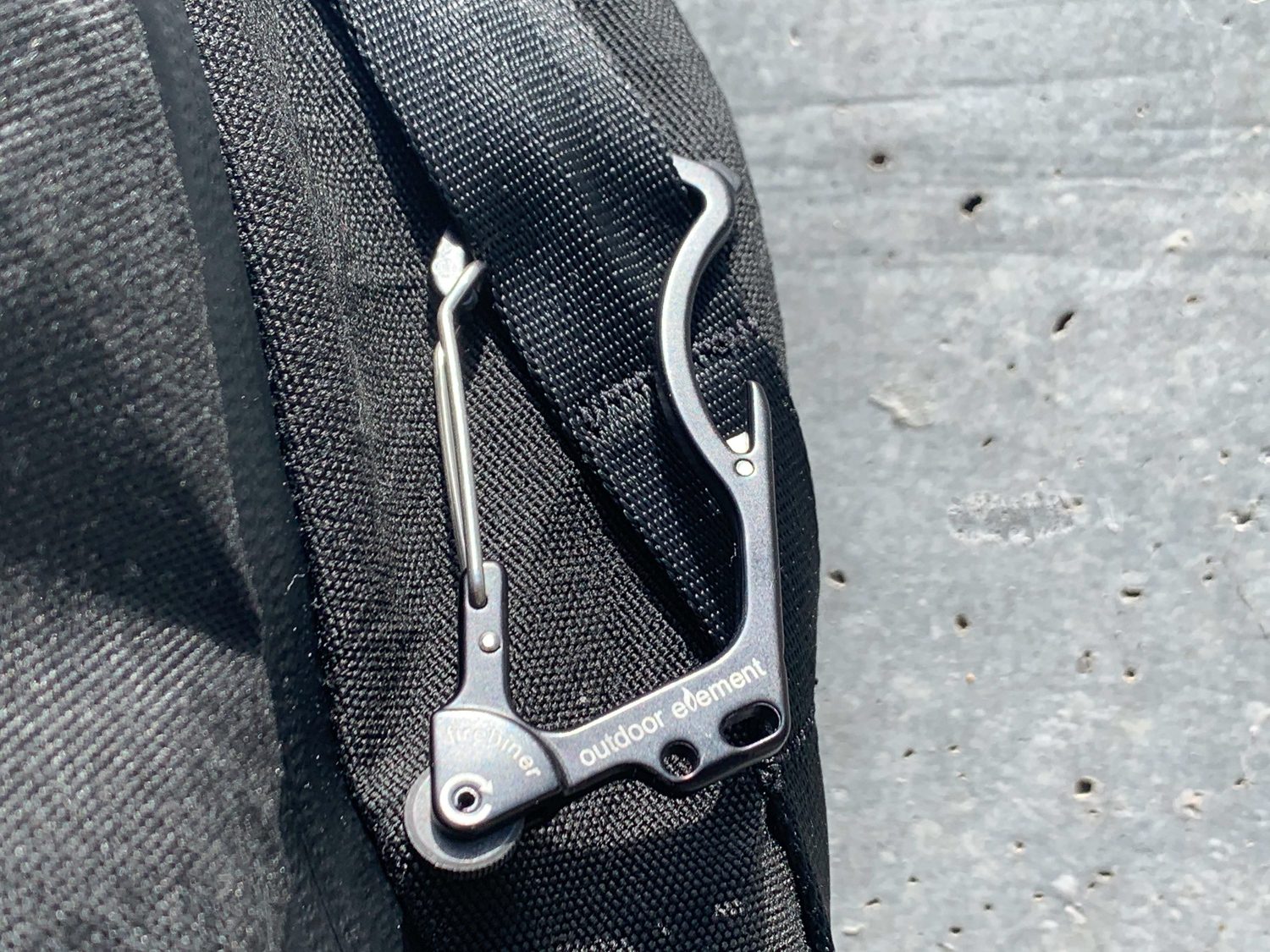 The carabiner comes in Black Forest, Silver Thorne, Blue River, and Aurora. They wanted to make the color naming sound outdoorsy, but it's still easy to tell the actual colors (black, silver, blue and multicolor).
The black carabiner is not completely black. This obviously means nothing for most people, but since I wear only black, it's something that matters to me.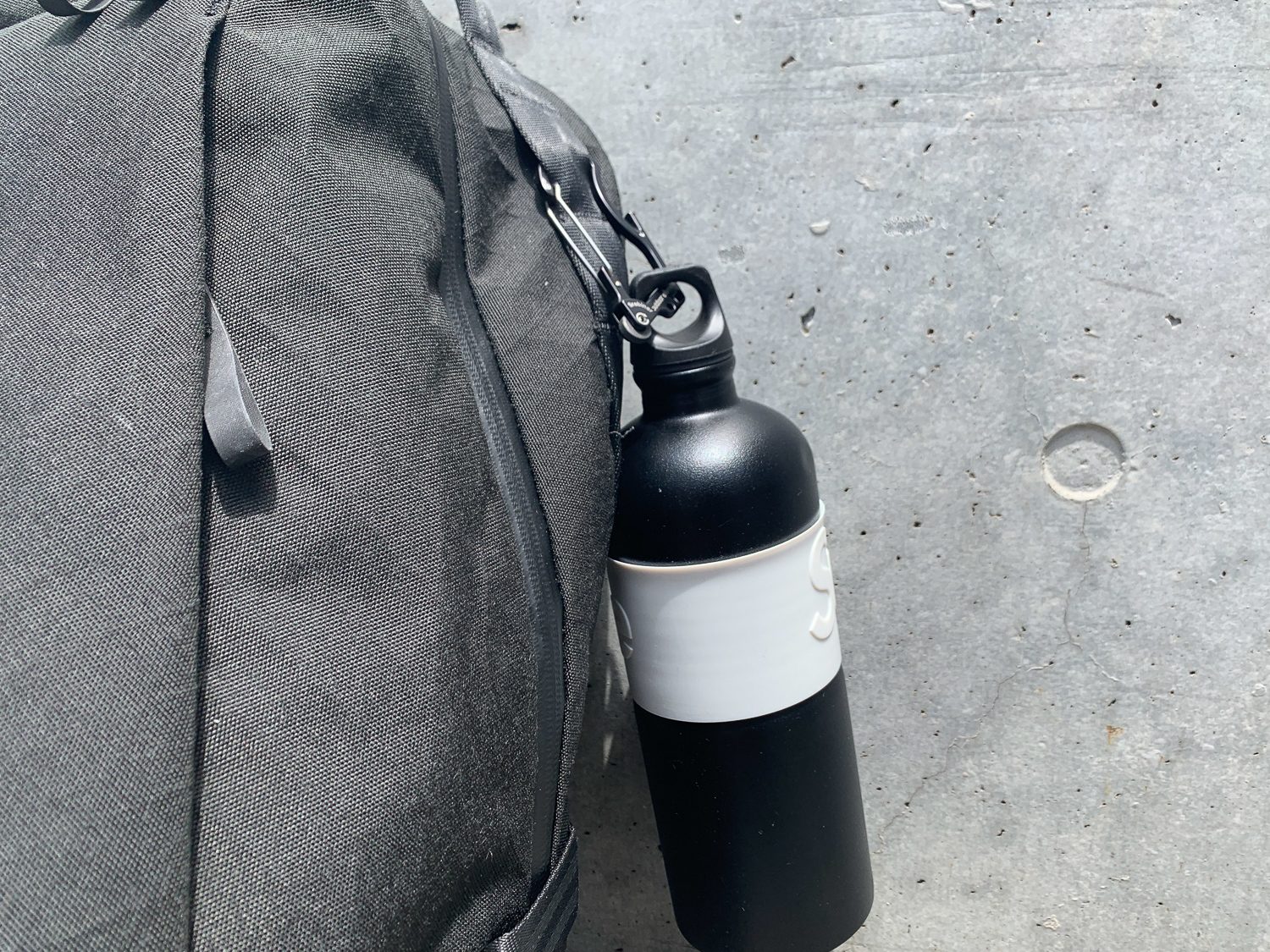 The clip area is silver. The Firebiner also has some branding and words, but since it's on a carabiner, it's pretty inconspicuous unless you look up close.
Features
The Firebiner has a technology they call EverSpark, essentially a patent-pending Spark Wheel to help start fires easily. This is the selling feature of the carabiner and is the basis for the name.
But no one likes ads, so I got rid of them. If my articles helped you, I ask for your support so I can continue to provide unbiased reviews and recommendations. Every cent donated through Patreon will go into improving the quality of this site.
Unlike The Kodiak where the ferro rod isn't replaceable, the Firebiner allows you to replace the ferro rod with extra rods included.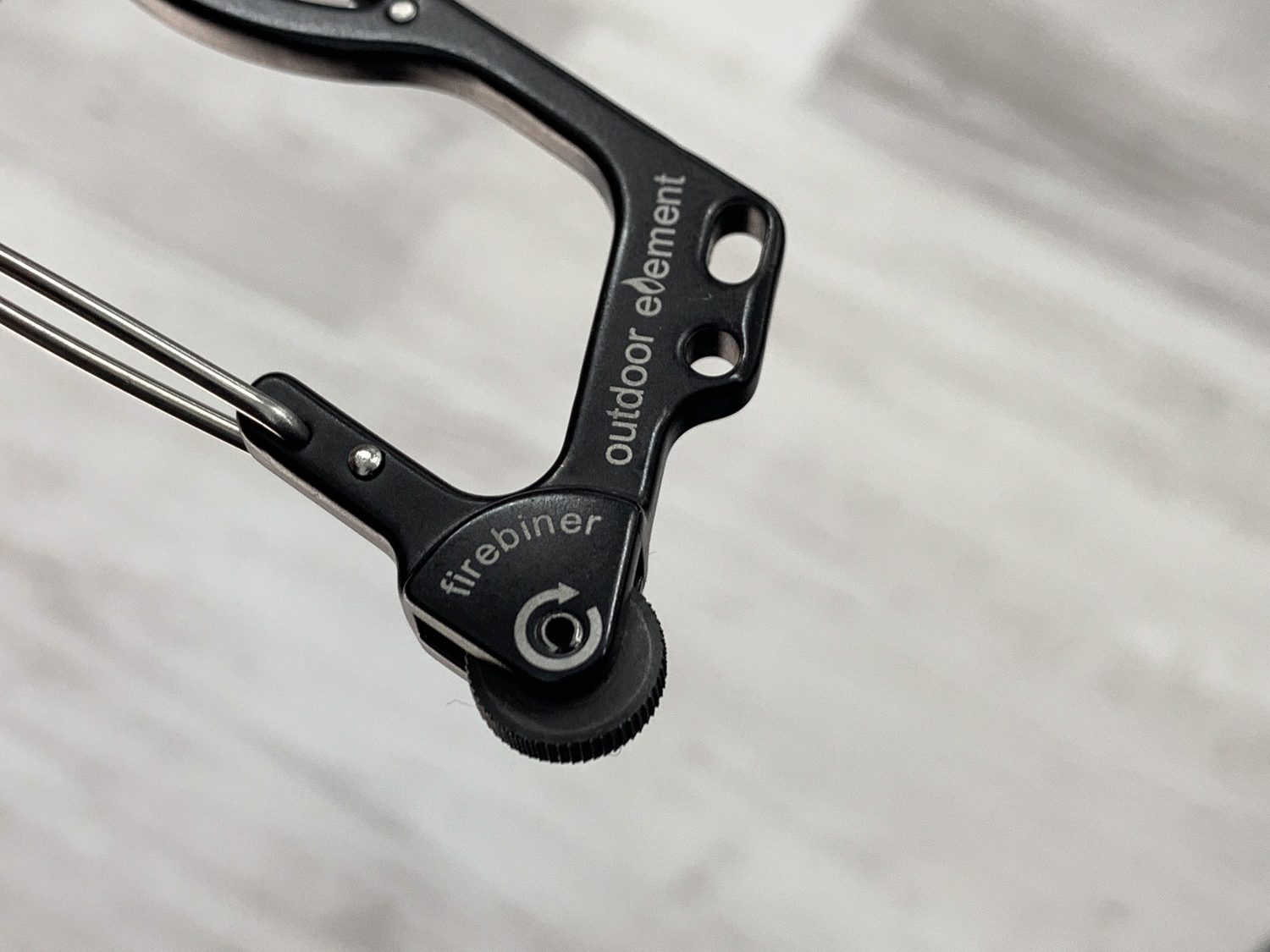 Since you'll only be starting fires in times of peril, I hope I don't have to replace this too often. In fact, each ferro rod will last over 2,000 sparks, so you probably won't need to replace it ever.
On the top right of the carabiner, there is a slot drive screwdriver tip.
In the middle, there is a bottle opener. Integrated with it is an inset to cut cords, fishing lines, or loose threads. The carabiner itself has some width, so it would be hard to cut a thread with too short a length or to a short length.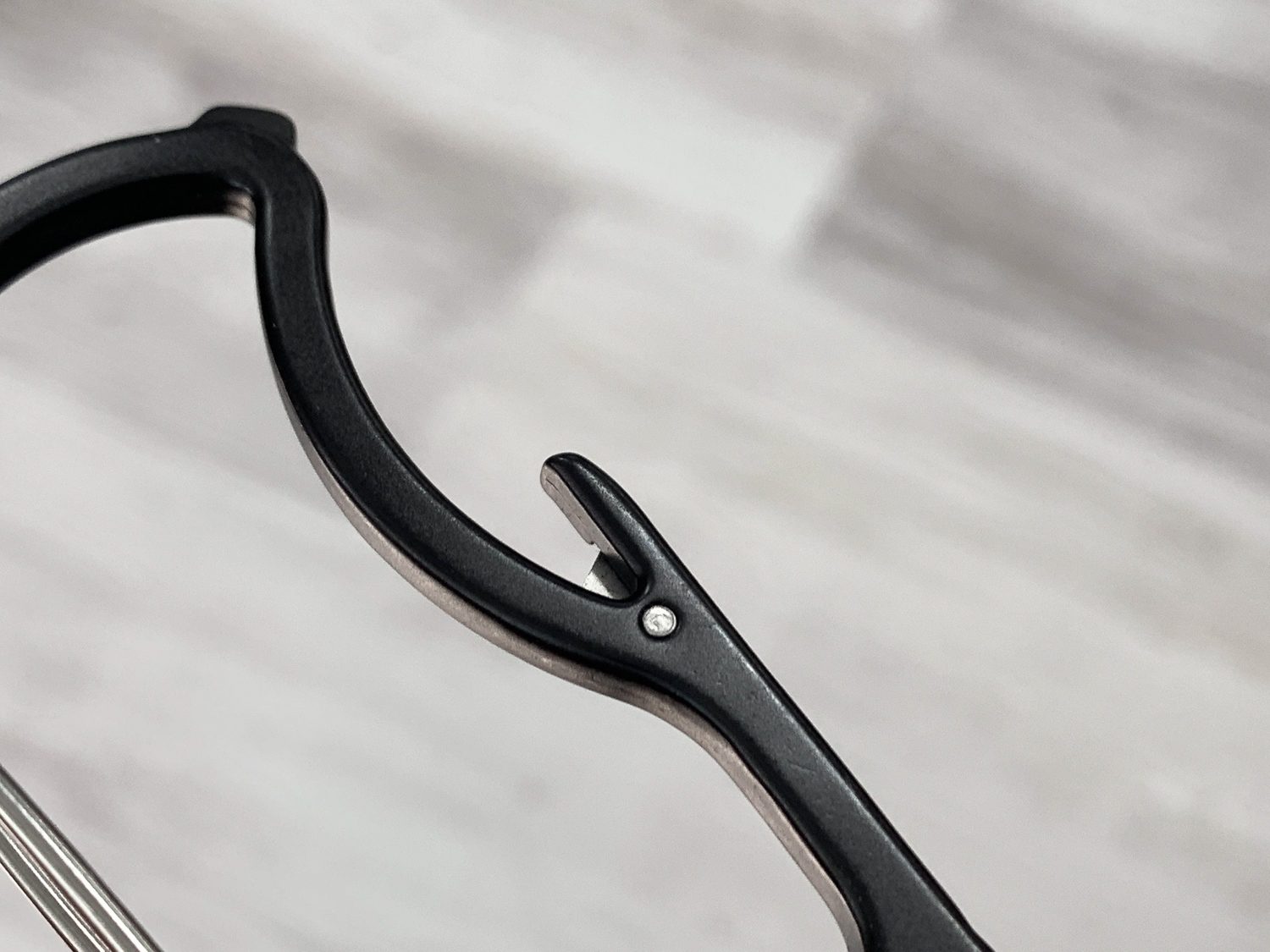 We know how messy it gets when you have multiple things attached to a single carabiner. This is why there are two different-sized holes at the bottom for you to get creative and use for whatever attachments, so you can isolate the actual carabiner for a single use.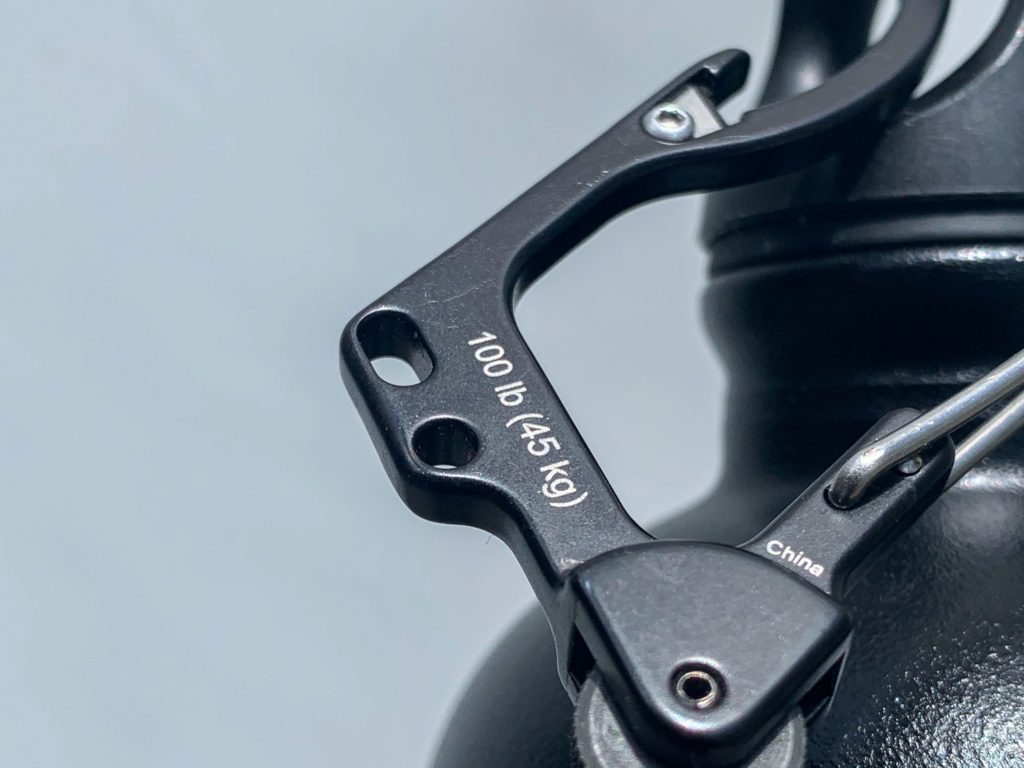 Material
The Firebiner is made with a strong stainless steel construction with a 100 lbs capacity. This means that you can't use this for climbing.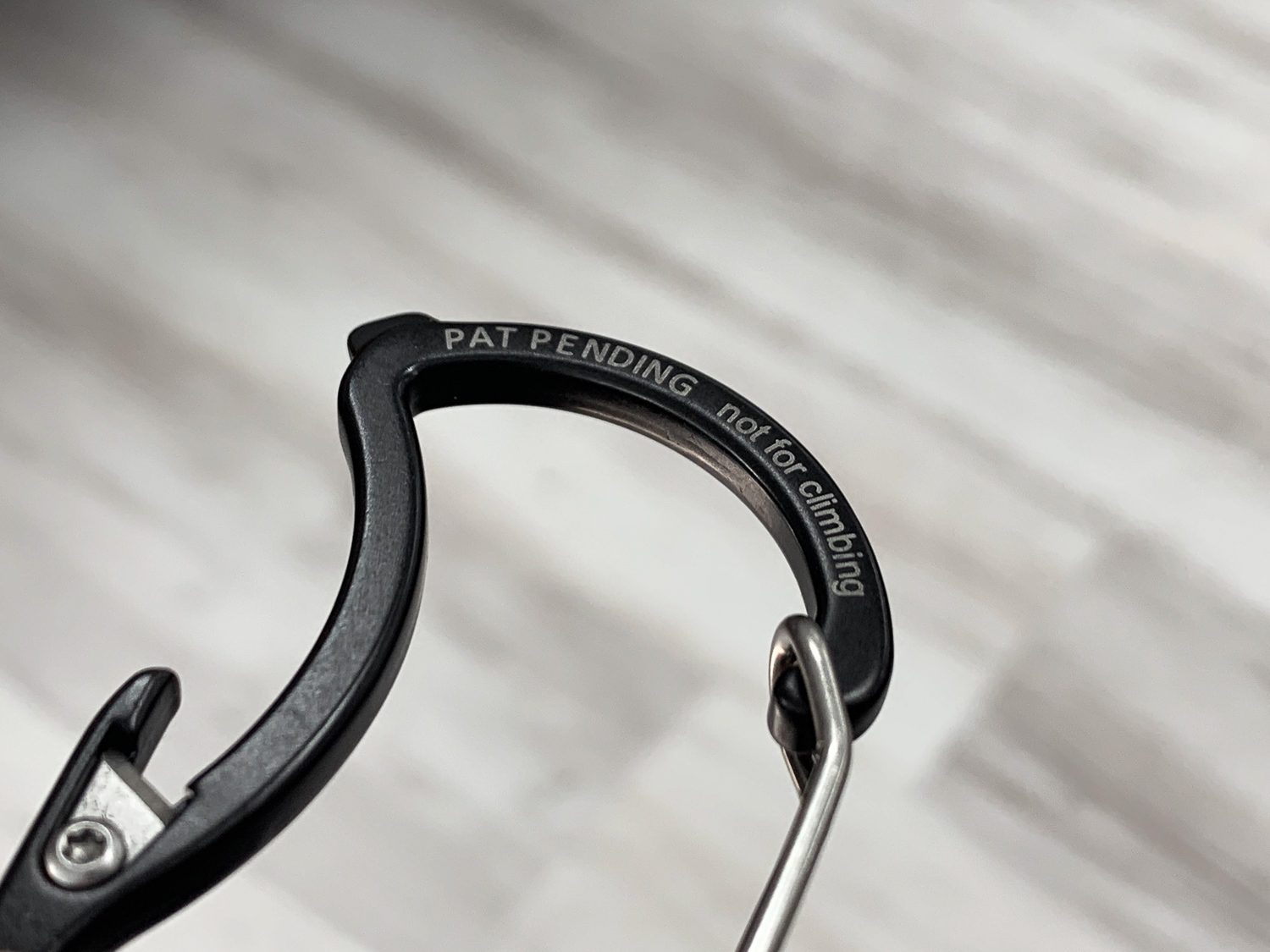 On top of the stainless steel, there is additionally an extremely durable titanium coating. How tough do they want to make this carabiner?
What's amazing is that even with such sturdy materials, it is extremely lightweight.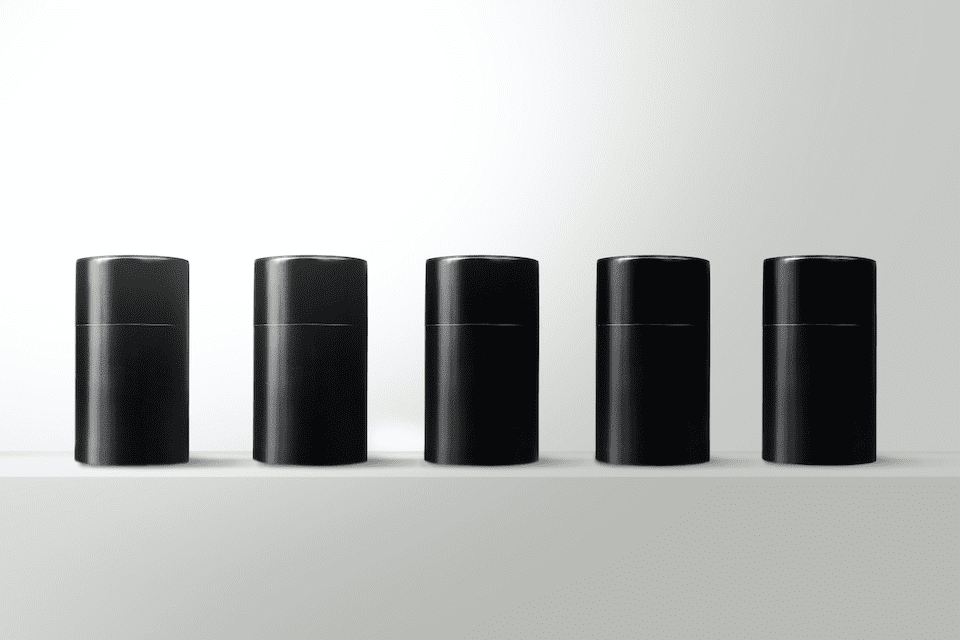 I found a 100 year old company that would create these heirloom quality canisters for me. They are handmade and will keep your tea leaves, coffee beans or anything that you need dry for years to come.
or read review
Usage
I won't lie and say I have had many chances to use many of the features that come with the Firebiner. I mainly use it as, well, a carabiner.
I've also used it to hook onto my water bottle, so that I can attached it onto internal O-rings to keep it upright in my bag. I've also used it to hang my keys off my belt loop. You know, normal carabiner stuff.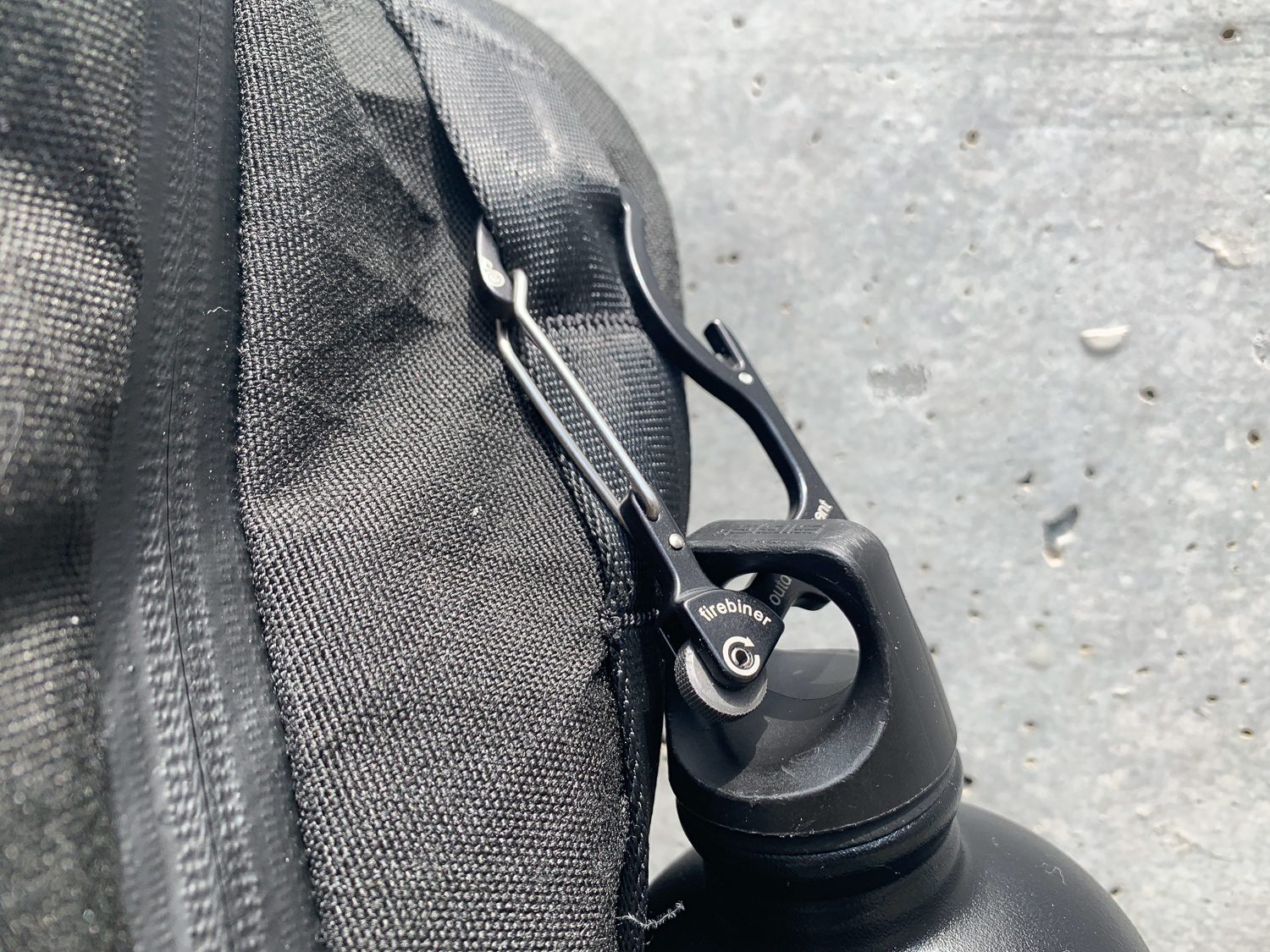 I did use the inset to cut loose threads when I see them. It's not very sharp so you kinda have to grind the thread onto it just right to get a clean cut.
While I haven't started any fires, I've tried out the Everspark wheel and it was much easier than The Kodiak to get a spark going, since the position is fixed and you just have to spin the wheel at the right speed.
I will be adding more of my experiences to this article as I use the other features more.
Conclusion
This is a really cool carabiner, packed with as much feature a carabiner could have. The price is very reasonable for what is being offered, so I would recommend to anyone who wants more than just a carabiner.
Like this review? See all of my in-depth reviews.
Also, consider supporting me by being a Patreon. Every cent given will go back into improving the content of this website.
Tagged accessory carabiner outdoor element review