This website is made possible by readers. I may earn a small commission when you buy through the links in this article at no extra cost to you. Learn more.
It's been awhile since I posted a packing list, the last being for at trip to Okinawa.
This time, it's a short four day, three night trip to beautiful Karuizawa. This is my third time to this beautiful mountain town. I actually cycled all the way from Tokyo the first time I visited, so I definitely have some fond memories.
So, as you would see, this isn't a minimalist packing list. I filled my 32l Nayo Almighty to the brim and packed whatever I thought I need. I was going to rent a car and leave my bag in it, so weight wasn't really a concern to me.
Without further ado, here is the obligatory all items laid out photo.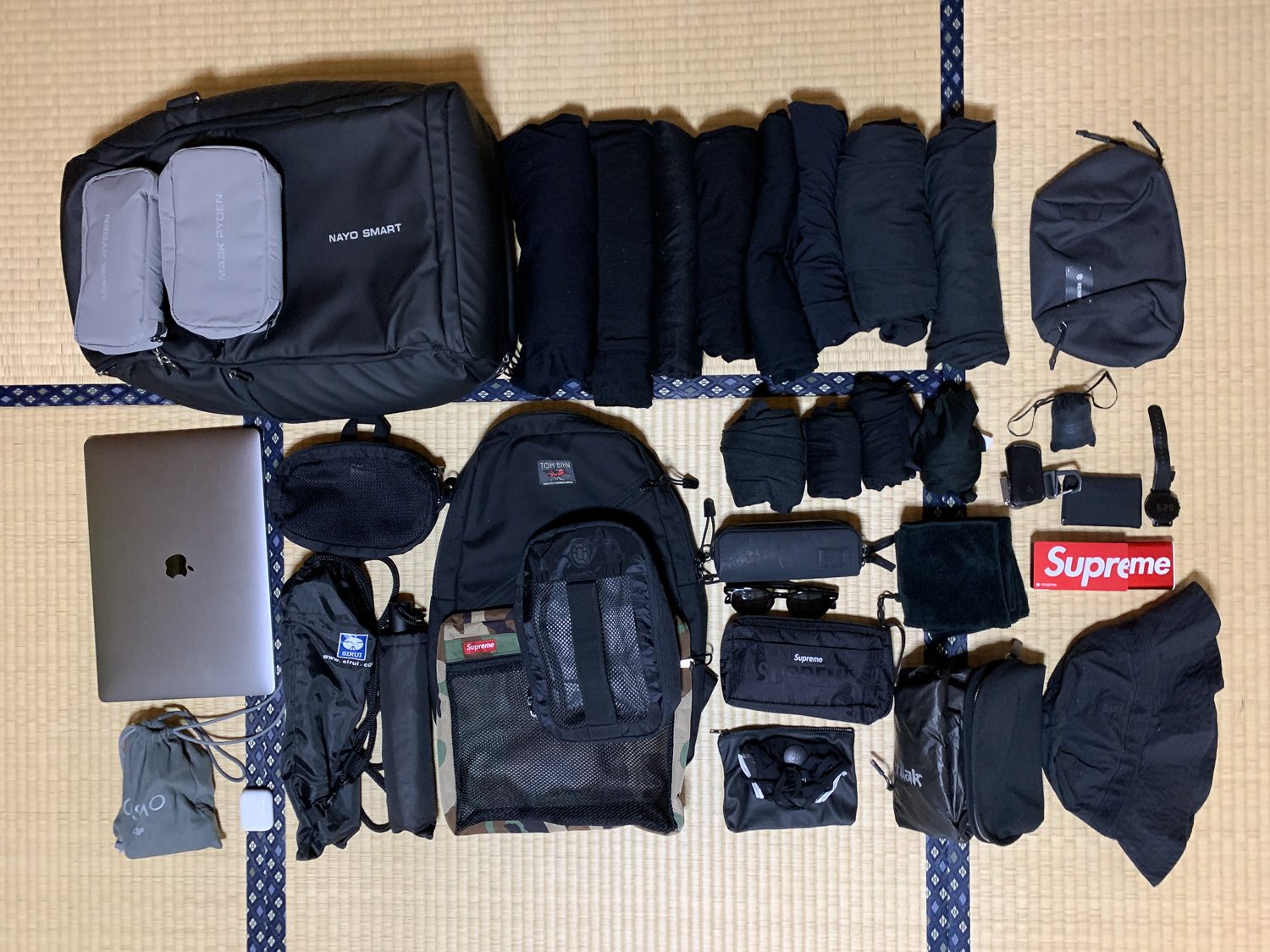 I will try to list up items in order but as you can see, I only wear black so which is which often gets confusing even for me. I'll also be reflecting on the usage of certain items.
Bags
Since I was taking videos most of the trip, I only used the Sling Pocket once, so I probably didn't need to bring it along in the first place.
Tops
Bottoms
I ended up not wearing the Futureworks at all.
Underwear
Accessories
Electronics/Photography Gear
I made a video of the sights I experienced around Karuizawa if you are interested.
Tagged karuizawa packing list