This website is made possible by readers. I may earn a small commission when you buy through the links in this article at no extra cost to you. Learn more.
Details
Price 46,22 € on heimplanet.com
Weight 0.2 kg (0.45 lbs)
Volume Approx. 1 L
Dimensions 10″ (w) x 6″ (h) x 3″ (d) / 250 (w) x 150 (h) x 80 (d) mm
Made in Vietnam
Overview
I usually like to not carry things in my pockets.
I hate having to take things out of my back pocket when I sit, and how an overstuffed pocket causes an unsightly bulge in my pants.
To add to that, I've had one too many times where things drop out of my pocket without me realizing, and losing my phone or wallet in a foreign land is one of the worst case scenario I could imagine. While there is still the chance you could lose your entire bag, it's harder to do so compared to your pocket's contents.
My 3-liter Arc'teryx Maka II has been my main sling bag for the past few months, and while I've tried smaller bags like the 1.5 liter TOM BIHN Side Effect, this 1-liter bag from German outdoor brand, Heimplanet, is the smallest I've reviewed.
Style
As with all the bags I review on this blog, the Pocket Sling has a simple design. The color of the bag, called Castlerock Grey, is the only color they offer.
While I mostly prefer true black products since I started only wearing black, the color, which is actually the result of the use of a black and a grey yarn, is close enough. The combination creates a subtle mini-checkered pattern throughout the bag which has an interesting look for me.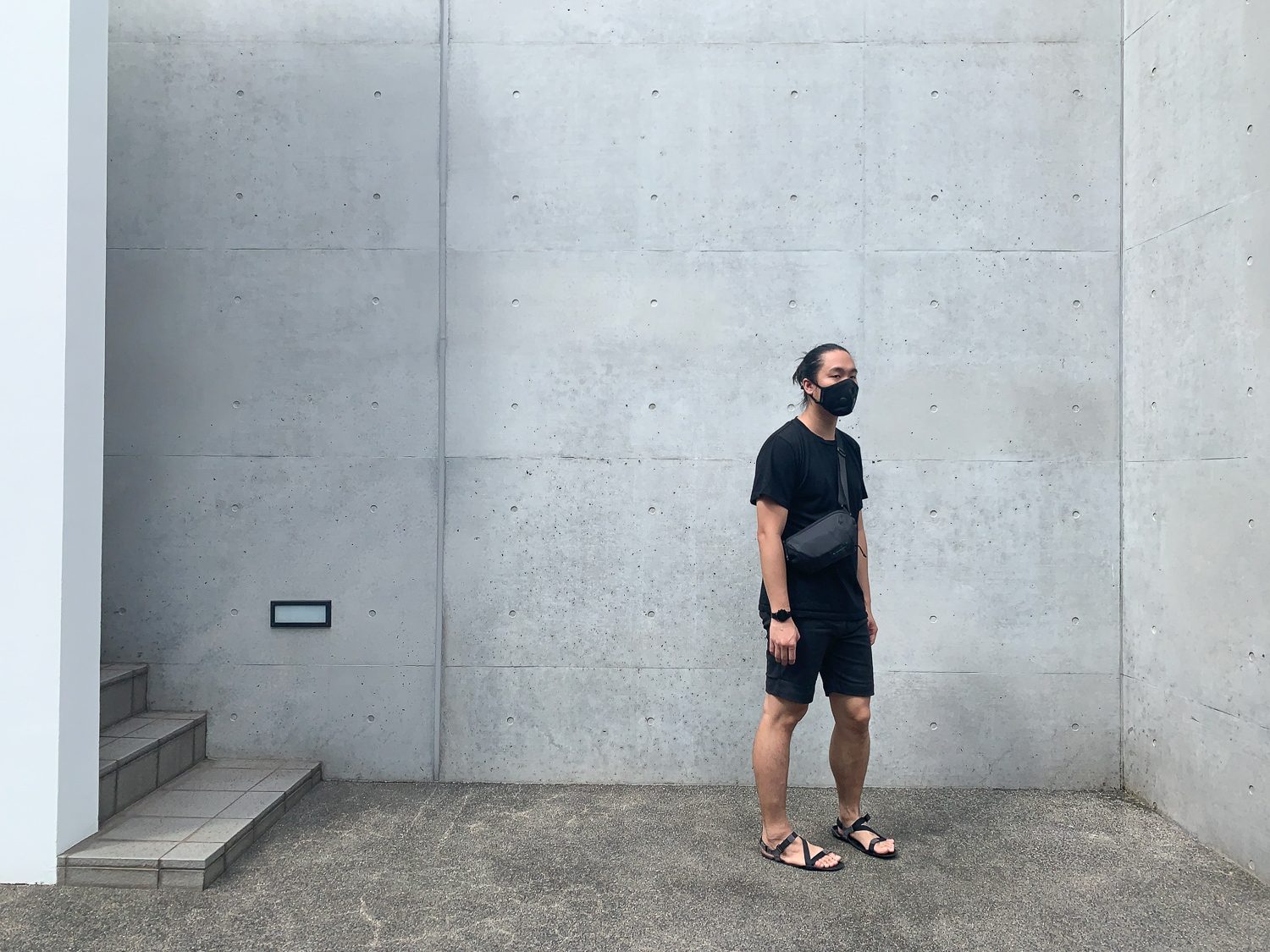 For external branding, there is a single brand patch that looks to be thermal infused onto the front of the bag. It has a sheen which makes it look a little like a sticker. While some might think it makes the bag look cheaper, I actually dig the unique look.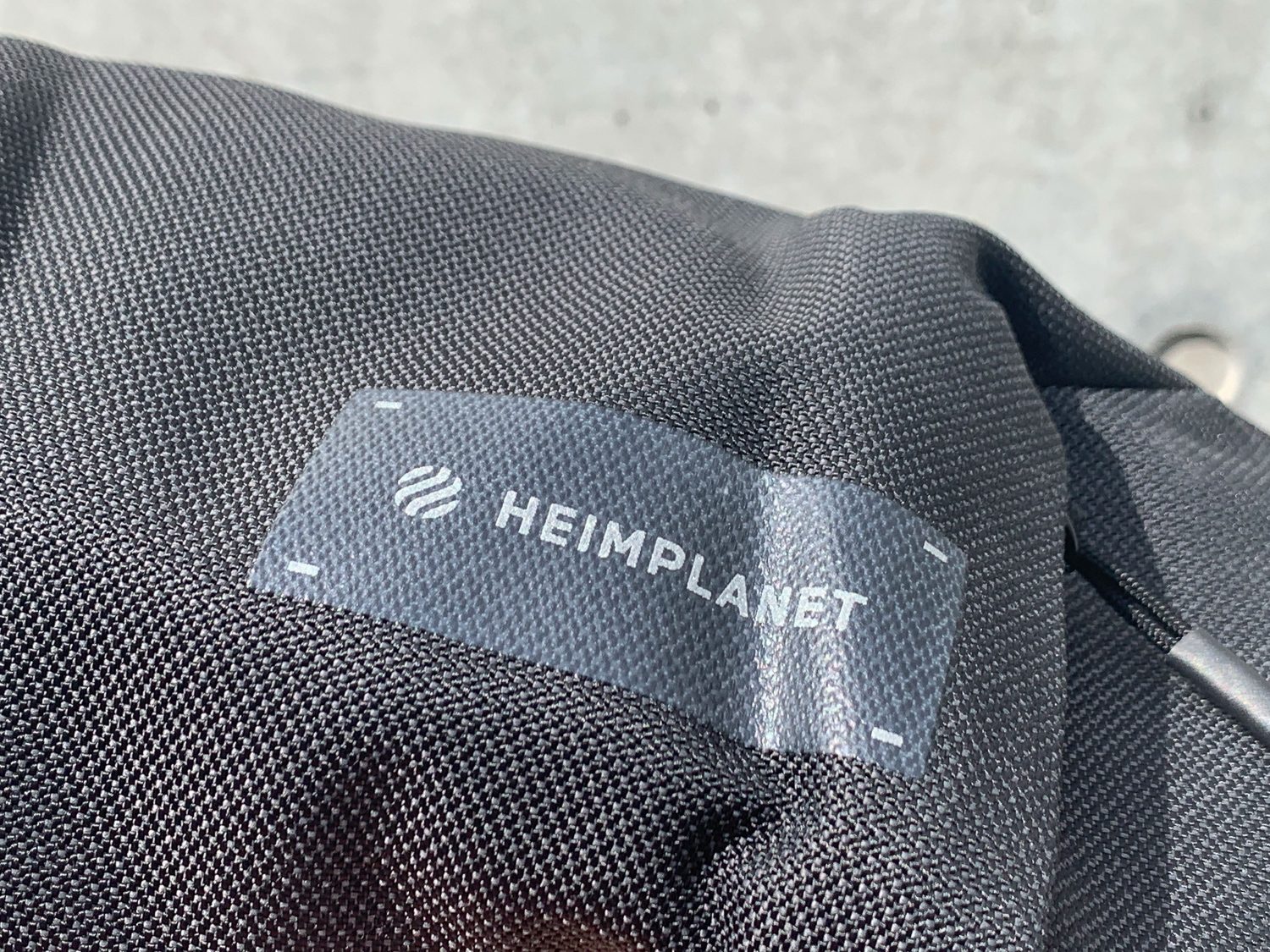 There is another brand tag with the series and model name, as well as a "Made in Vietnam" tag on the insides of the bag.
The bag has a padded back, stitched into a hexagonal pattern that Heimplanet uses in a few other products. This pattern is also used on the internal lining, but a lot more subtly. Buckminster Fuller, a famous American architect who is well known for his use of geometric shapes in his structures, is one of Heimplanet's biggest inspiration which explains the hexagonal pattern.
I almost only hang it on the front of my torso and I absolutely dig the look. It's just the right size and it goes well with all of my outfits. I have no complains about this bag aesthetic-wise.
But no one likes ads, so I got rid of them. If my articles helped you, I ask for your support so I can continue to provide unbiased reviews and recommendations. Every cent donated through Patreon will go into improving the quality of this site.
Material
The main fabric of the bag is Heimplanet's proprietary fabric that they call DYECOSHELL. Durable and eco-friendly, the DYECOSHELL is made from 800D Nylon and 660D Polypropylene, and comes with a ballistic weave and an anti-abrasion coating.
The material allows the bag to be durable as well as have a high resistance to splashes, scratches or anything your travels will throw at it. On top of that, the anti-abrasion coating takes it to a level of its own.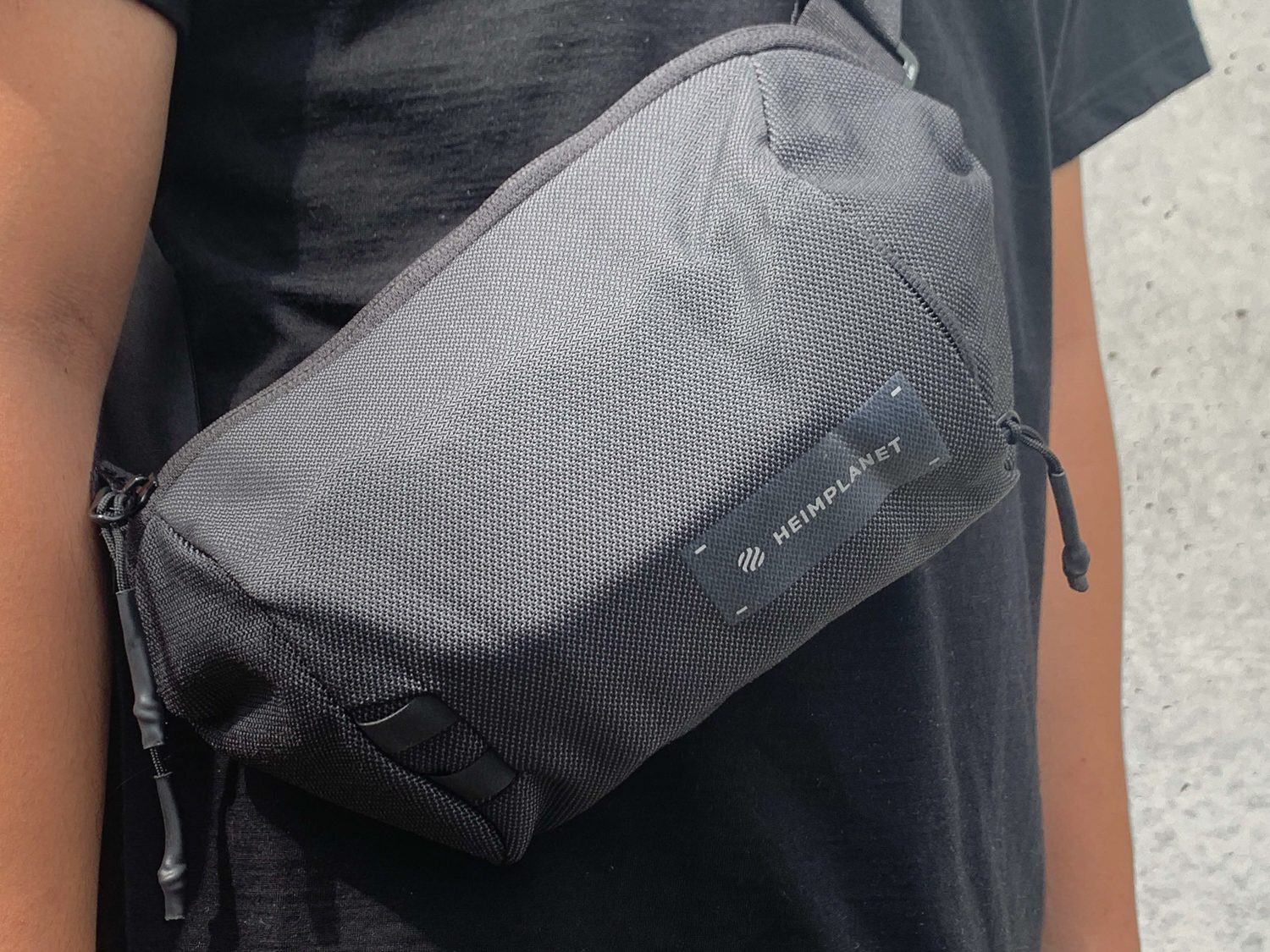 The yarns are dope dyed, which is an eco-friendly way of dying by adding colorant to the polymer melt during yarn spinning. This results in savings of 89% water, 60% energy, 65% CO2 and 63% of chemicals compared to the regular dying process.
The back panel is a smooth stretch fabric that covers a layer of EVA foam, pinned down by Heimplanet's signature quilted pattern. To be honest, I've never understood the need for padded backs for bags at this size, since the weight would be unlikely enough to cause any discomfort.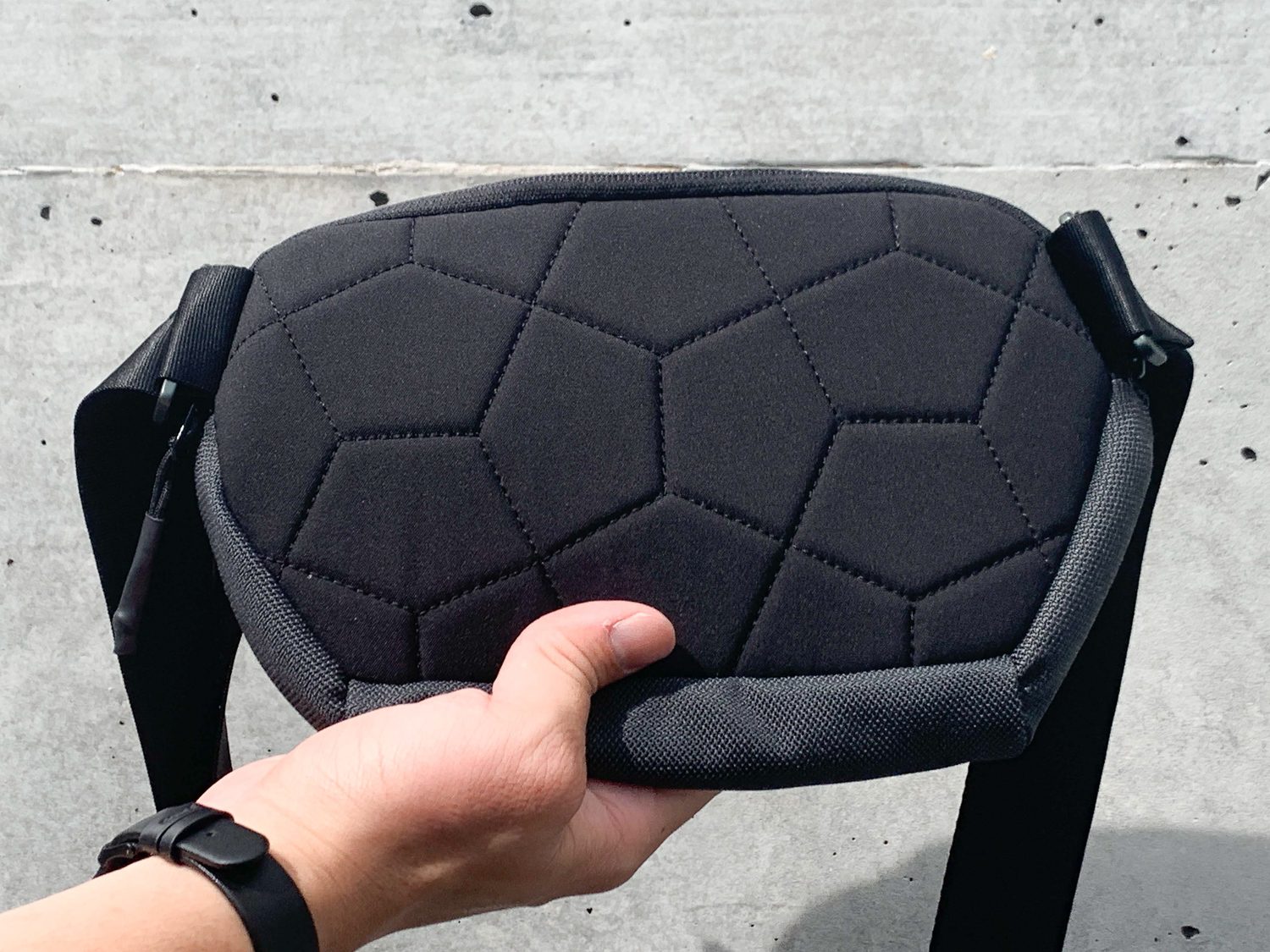 To seal the deal, market-leader reverse coil weather-resistant YKK is used. No surprises here.
Usage
In the front of the bag, there is a flat zippered slot. It's pretty small and while there is a softer spandex lining to protect your phone or sunglasses. I put my sunglasses in its own case and put that in the main compartment.
I'm currently using an iPhone XS Max with a Quad Lock Phone Case, and it fits the opening just right, which also means trying to get it in and out each time takes a bit of work. However, while I was able to get the phone all the way into the pocket, it was just a wee bit too large to be able to zip the pocket up.
Instead, I put my TOM BIHN Nik's Minimalist Wallet in here.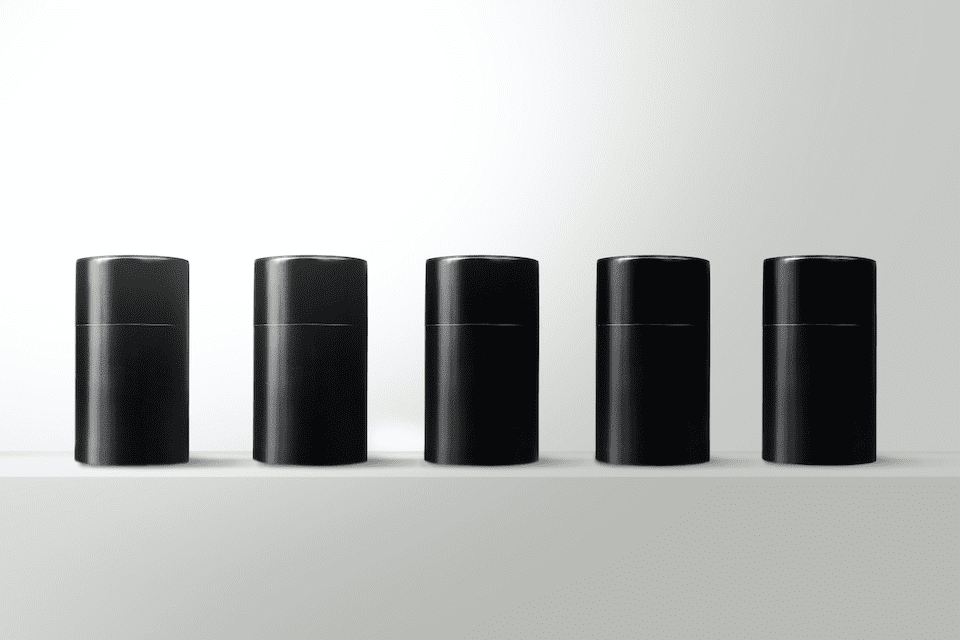 I found a 100 year old company that would create these heirloom quality canisters for me. They are handmade and will keep your tea leaves, coffee beans or anything that you need dry for years to come.
or read review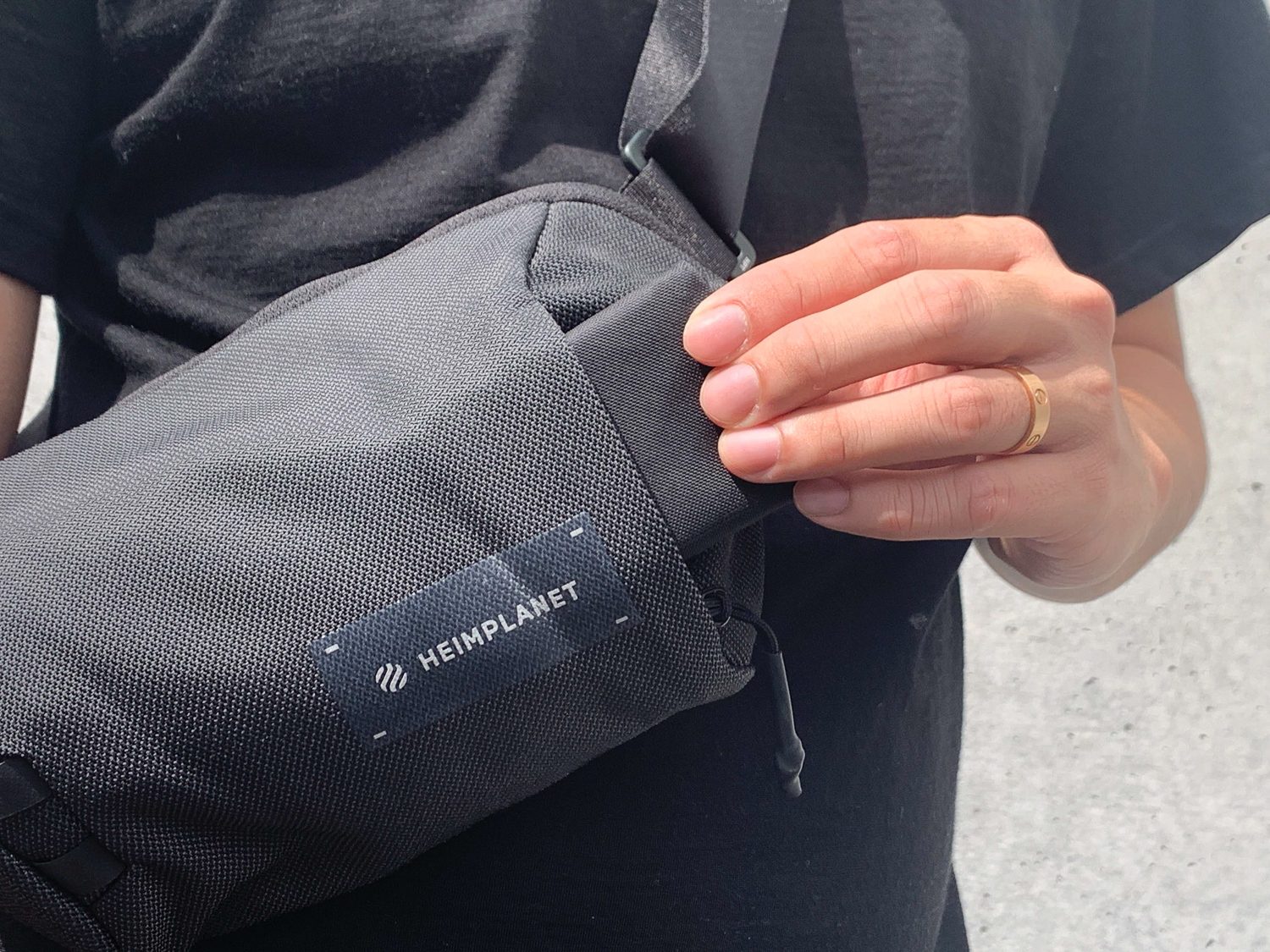 In the main compartment, there is internal organization that helps keep the littlest of your everyday carry in order.
On the front, there are also two loops, perfect for attaching a carabiner. I often hang my sunglass case or Snow Peak bucket hat onto here.
In the main compartment, there is a zippered slot upon the back of the compartment which is a good size for your passport.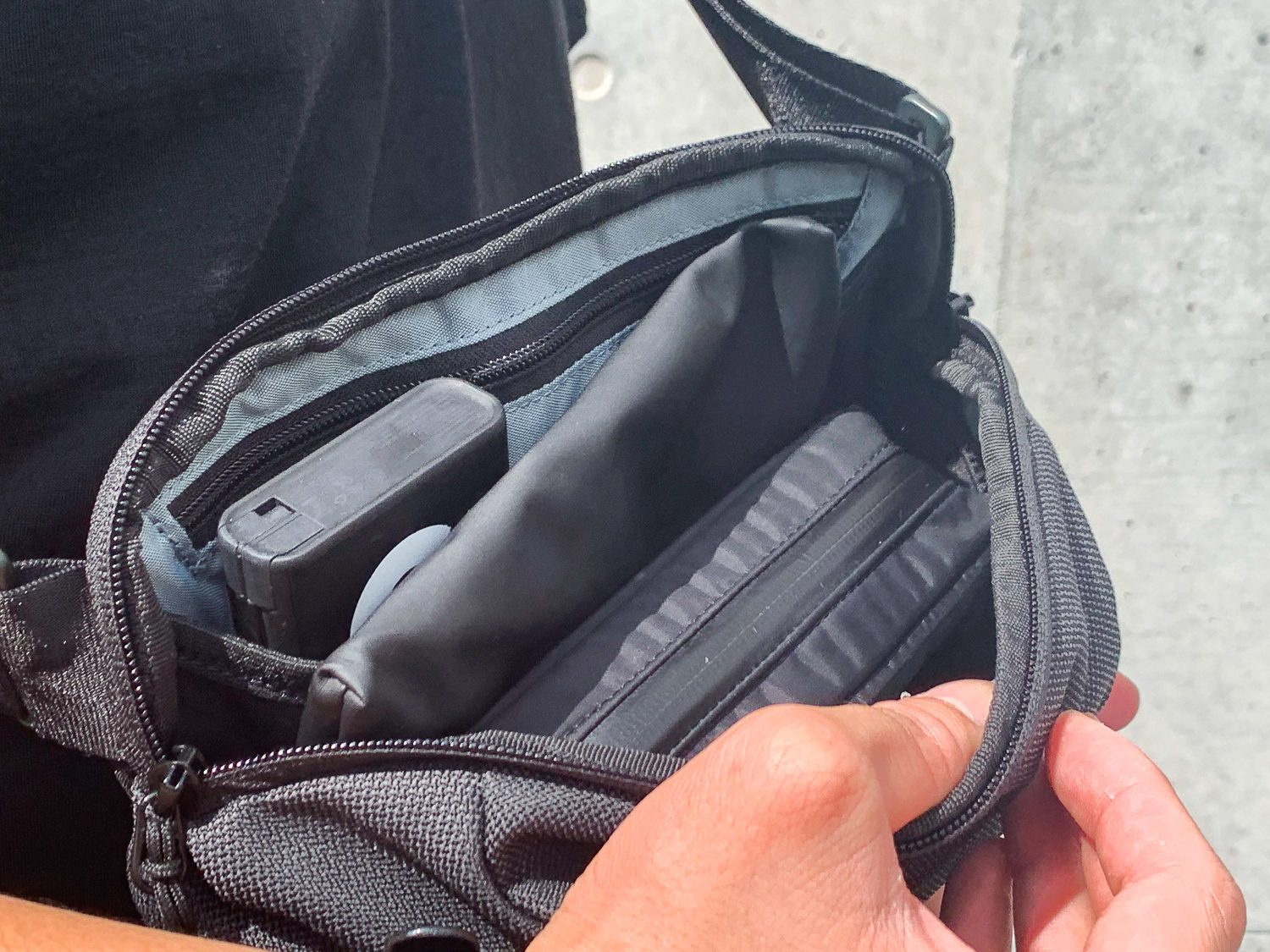 Against the back, there are two stretchy, mesh-like slots. I put my mobile charger in one of these.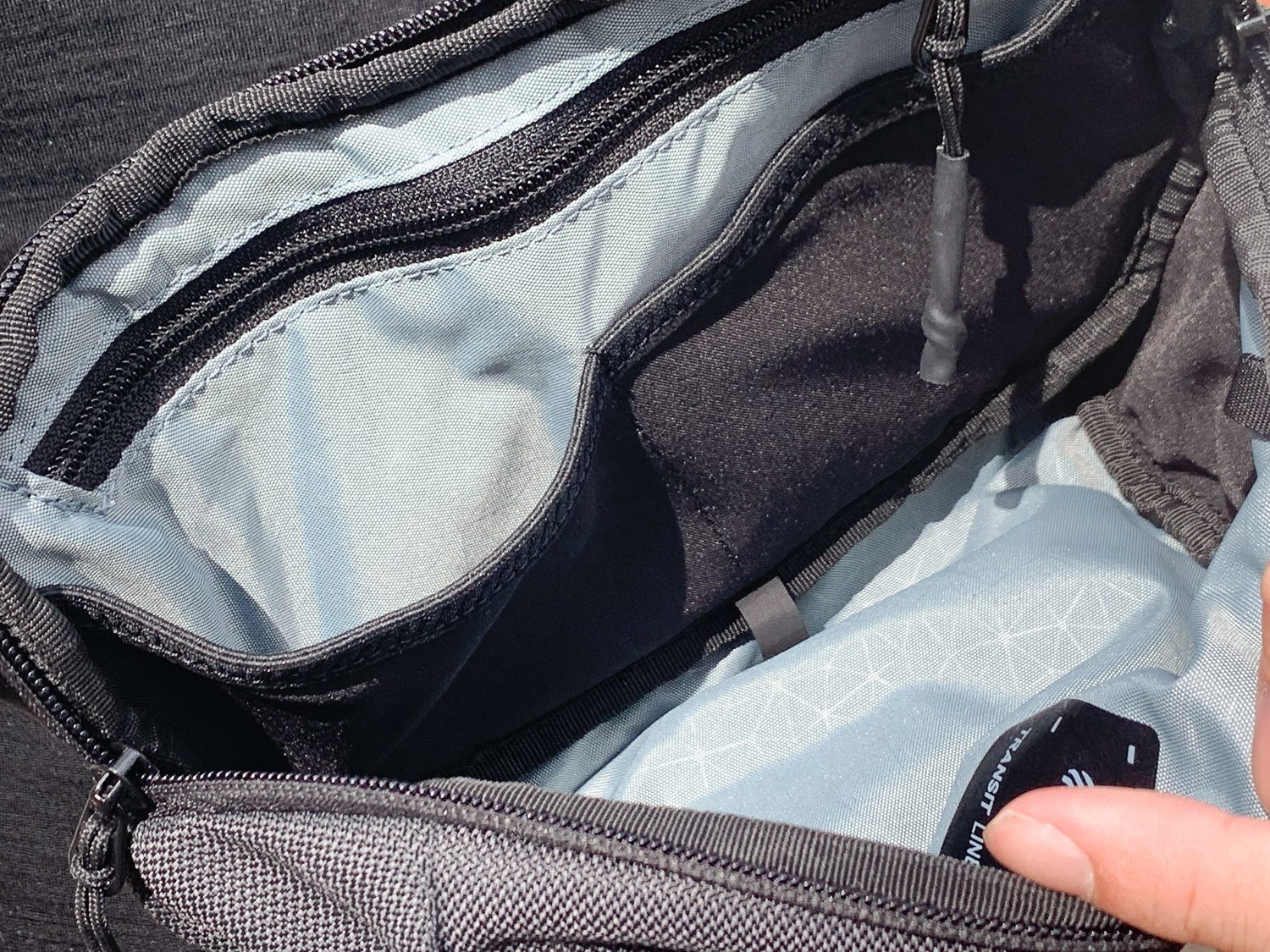 On the sides of the compartment, there are two similar, but smaller mesh-like slots. I put my AirPods in one of these. I don't carry around many small loose stuff so I don't really have anything to put in the other one. Above the right slot, there is a loop for your to attach whatever you need to.
For the rest of the space of the main compartment, I usually put my sunglasses case from Porter and Airinum Mask.
I've been using it for the past few weeks and I have to say, I really like this bag. It's just right for going around the neighborhood, where you just want to carry your bare necessities. There doesn't seem like there will be any part that will fail on me anything soon, but I will be sure to update this post if that happens.
Conclusion
Beautiful design, but one liter might be a little too small for some. I personally wouldn't be able to use it as a personal carry-on as I have way too much stuff I need when I travel.
But if this is the perfect capacity for you, the materials and durability won't let you down.
Like this review? See all of my in-depth reviews.
Also, consider supporting me by being a Patreon. Every cent given will go back into improving the content of this website.
Tagged bag dyecoshell heimplanet review sling bag water-resistant ykk