This website is made possible by readers. I may earn a small commission when you buy through the links in this article at no extra cost to you. Learn more.
Dressing up for a long (or short) flight may seem like an easy decision, but not for serious travelers like us. Deciding what to wear on a plane in summer is the difference between a comfortable flight and a one that you want to get out of as soon as possible.
While this is an article for Summer, the temperatures within planes and the airport do not vary much between seasons, so this guide would probably work all year round.
The Thing about Deciding What to Wear on a Plane in Summer
You want to be as comfortable as you can in your economy seat, short of putting your feet up (some people do, if that's you, please stop), you want to be as dressed as comfortable as you can for a flight that can up over 20 hours.
Yet, you don't want to look too comfortable, wearing PJs with your hair up. This is, after all, a public space with a hundred over other strangers. So you want to strike a nice balance between comfort and style.
As a product reviewer and a minimalist traveler, there are a few things that I take special care about when deciding what to wear on a plane in Summer.
One of the conditions is that I don't want to bring anything I can only use on the plane. Packing light and within one bag is the whole concept of this new-age way of travel. As such, you want whatever you wear or use on the plane to be able to be used during the trip.
As such, I will be recommending a few outfits that would be comfortable to sleep in, yet will outlast all your adventures to come. Since I only wear black, you will notice a lot of the recommended products are in black.
Outerwear
We know it can get pretty chilly at high altitudes, and while airlines provide blankets, this often isn't enough. You can ask for more than one, but they are usually rough and unpleasant to use. I try not to use them as much as I can.
At this point, many passengers would turn to a hoodie, but then you get warm and you would have to off and on to adjust the temperature and if you've tried taking off your hoodie in economy, you'll know that it won't be the best experience for you or the passenger next to you.
Instead of a jacket or sweater, consider a Woolkerchief.
But no one likes ads, so I got rid of them. If my articles helped you, I ask for your support so I can continue to provide unbiased reviews and recommendations. Every cent donated through Patreon will go into improving the quality of this site.
If you are thinking "What the hell is a Woolkerchief?", you are in my shoes when I first heard of it. A Woolkerchief is a giant wool handkerchief, that has a multitude of purposes.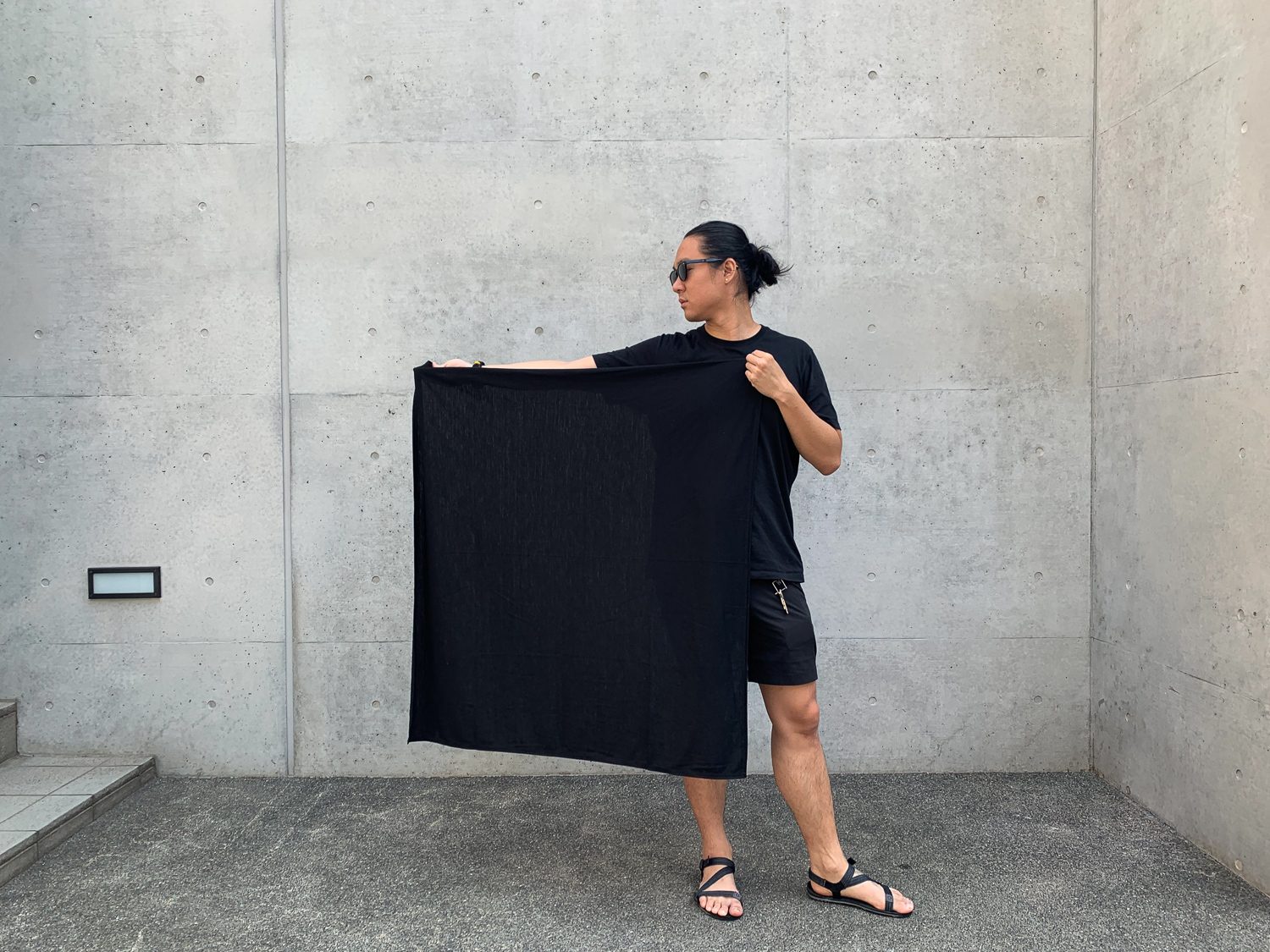 Of course, you can keep wrap it around yourself to keep warm. You can roll it up to be a head pillow. You can also cover your eyes with it for a sounder sleep.
It is, after all, just a huge piece of cloth and the possibility are endless.
On your trip, you can use it on dirty surfaces to create a place to sit on. You can also fashion it into a furoshiki, or a Japanese wrapping cloth, that can be used as a temporary bag to transport small items.
I wrote an in-depth review of the Woolkerchief from North x North that you might want to take a look at.
Top
I've found the temperature on planes to be pretty consistent, and with the provided airline blankets or the Woolkerchief, I usually go for a short-sleeved t-shirt for maximum comfort.
For t-shirts, you definitely want one made of merino wool. While these can be higher in price, they provide excellent breathability and dry much quicker than regular cotton t-shirts, yet maintaining a luxurious look and hand feel. They are definitely clothes that you can sleep like a baby in.
Two of the best merino t-shirts I've ever experienced are Wool & Prince Merino T-shirt and Outlier's Ultrafine Merino T-shirt.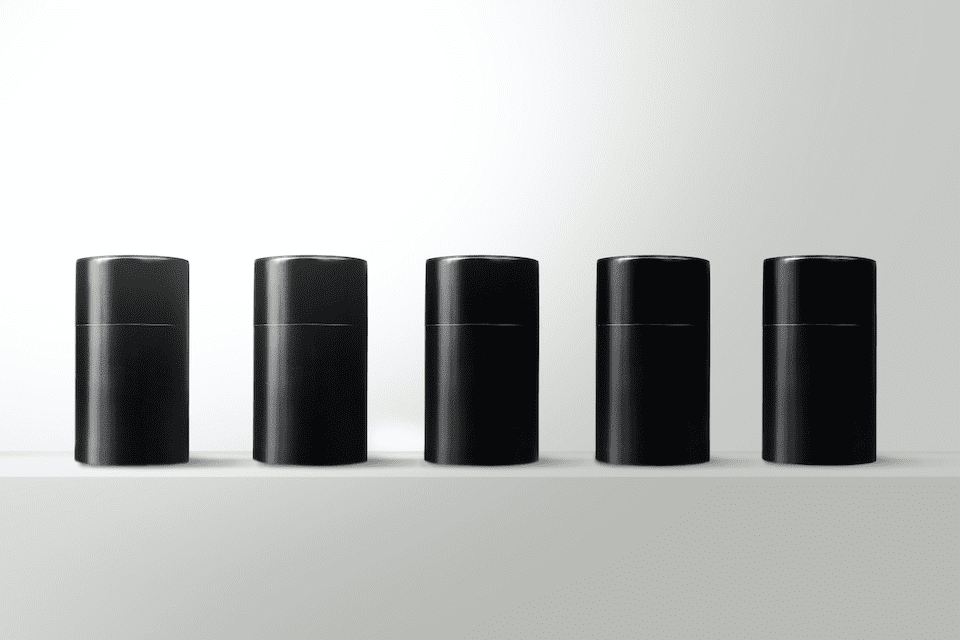 I found a 100 year old company that would create these heirloom quality canisters for me. They are handmade and will keep your tea leaves, coffee beans or anything that you need dry for years to come.
or read review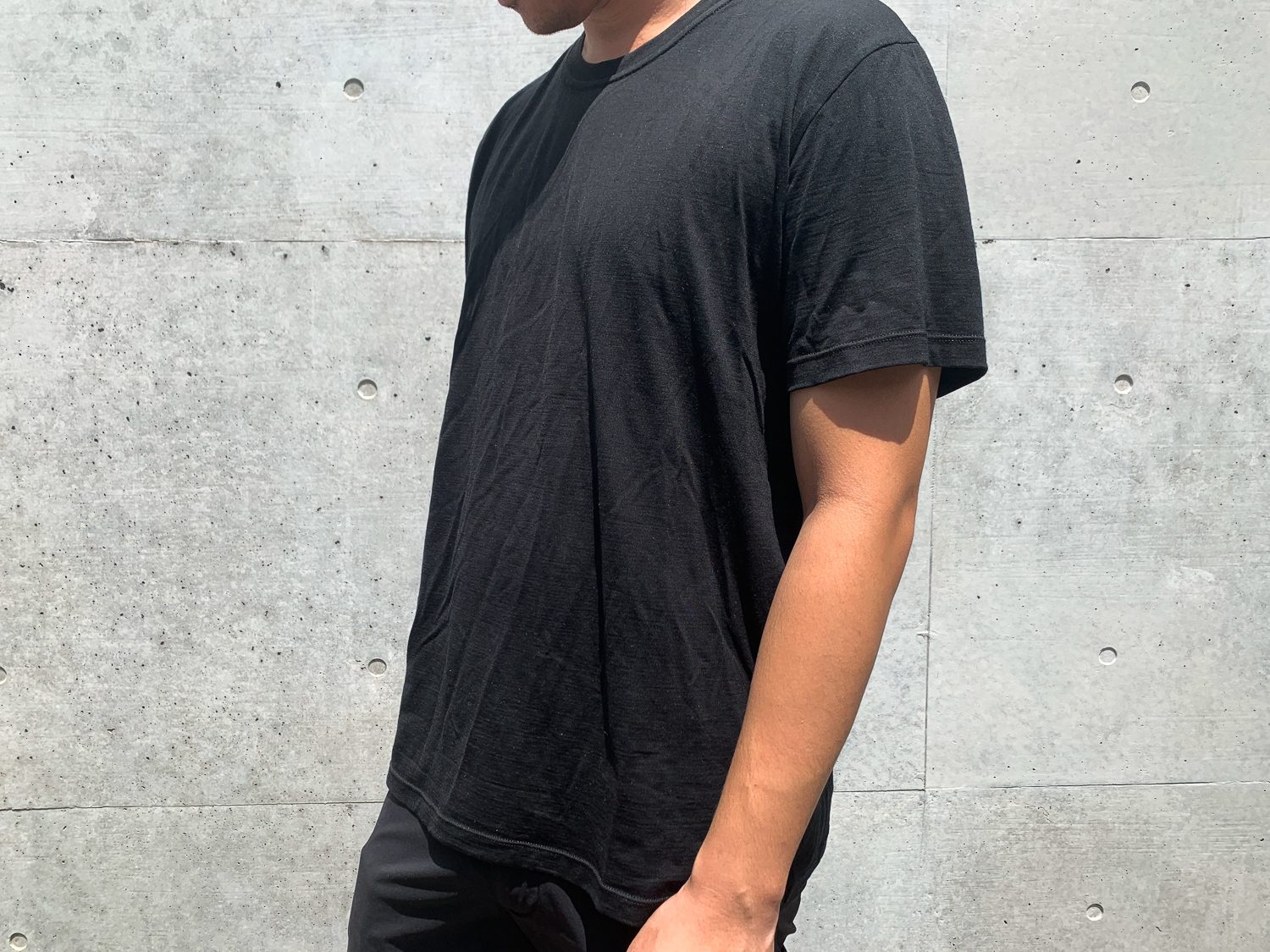 The two t-shirts are best in class and have legendary status among the onebag travel community. They would work well beyond the plane and be the perfect travel shirt. You won't go wrong with either one of these.
Check out my in-depth review for the Wool & Prince Merino Wool T-Shirt here.
Check out my in-depth review of the Outlier Ultrafine Merino T-Shirt here.
Bottom
Here, you have to decide between a pair of shorts or long pants, and for me, this really depends on your destination. Will you be going somewhere tropical, or with blizzards?
If you are going somewhere sunny, then a pair of shorts is my recommendation. A pair of shorts will definitely be more comfortable than a long pair of pants.
The Outlier New Way Shorts have been hailed by many as the best travel shorts and are my go-to pair of shorts for travel and daily use. They were also my gateway drug to travel apparel and I'm still using them daily up to this day!
They feature a two-way stretch which makes it almost as comfortable as lounge pants. They also look sleek and simple, matching well with a variety of outfits for you to look good during and after the flight.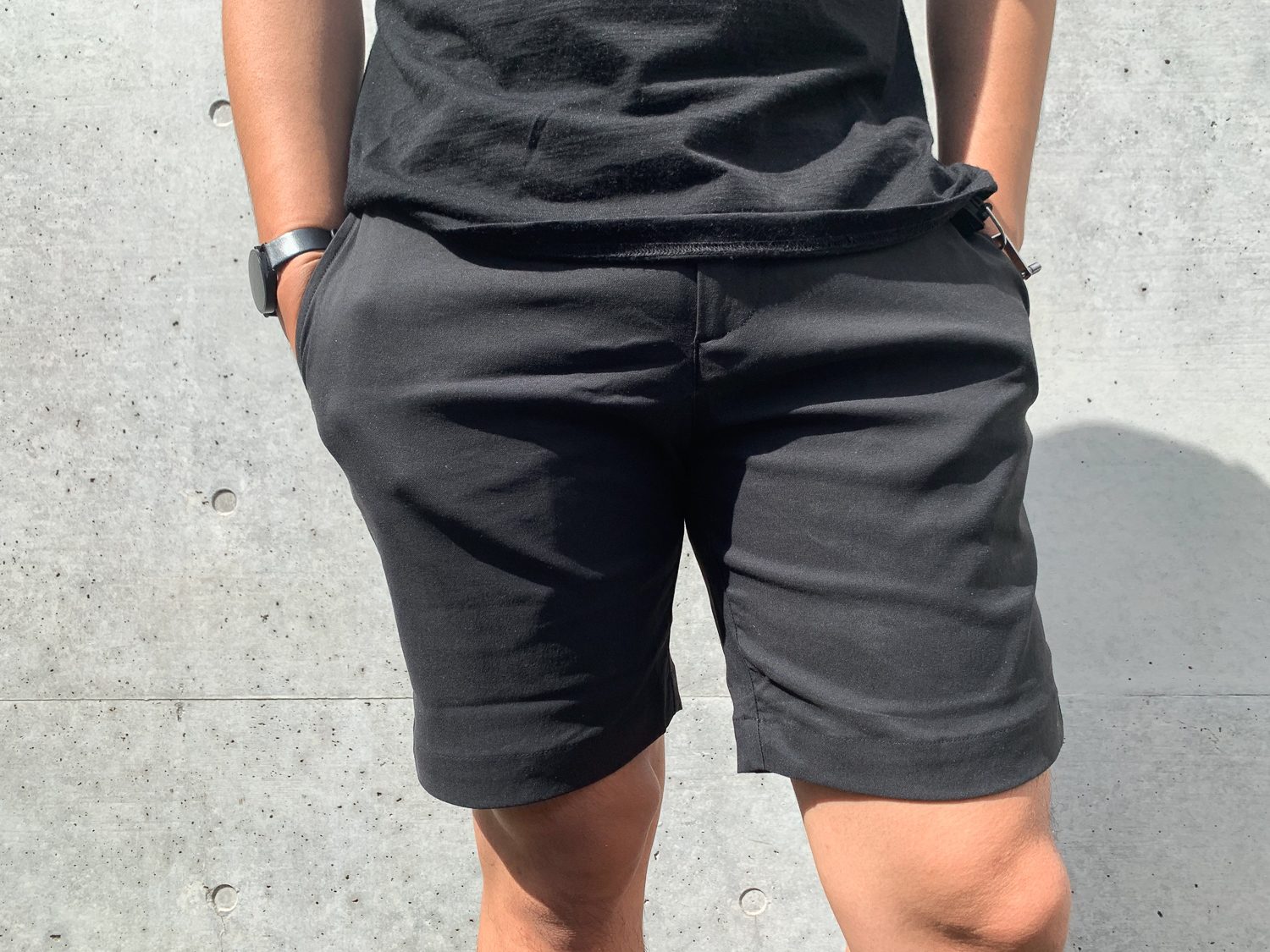 Check out my in-depth review of the Outlier New Way Shorts here.
If you want some true yoga pants-like experience, take a look at the OG Free Ways, also from Outlier. This pair offers some unparalleled movement with not two, but a crazy four-way stretch with the same minimalistic style they are well known for. You can literally do yoga in these.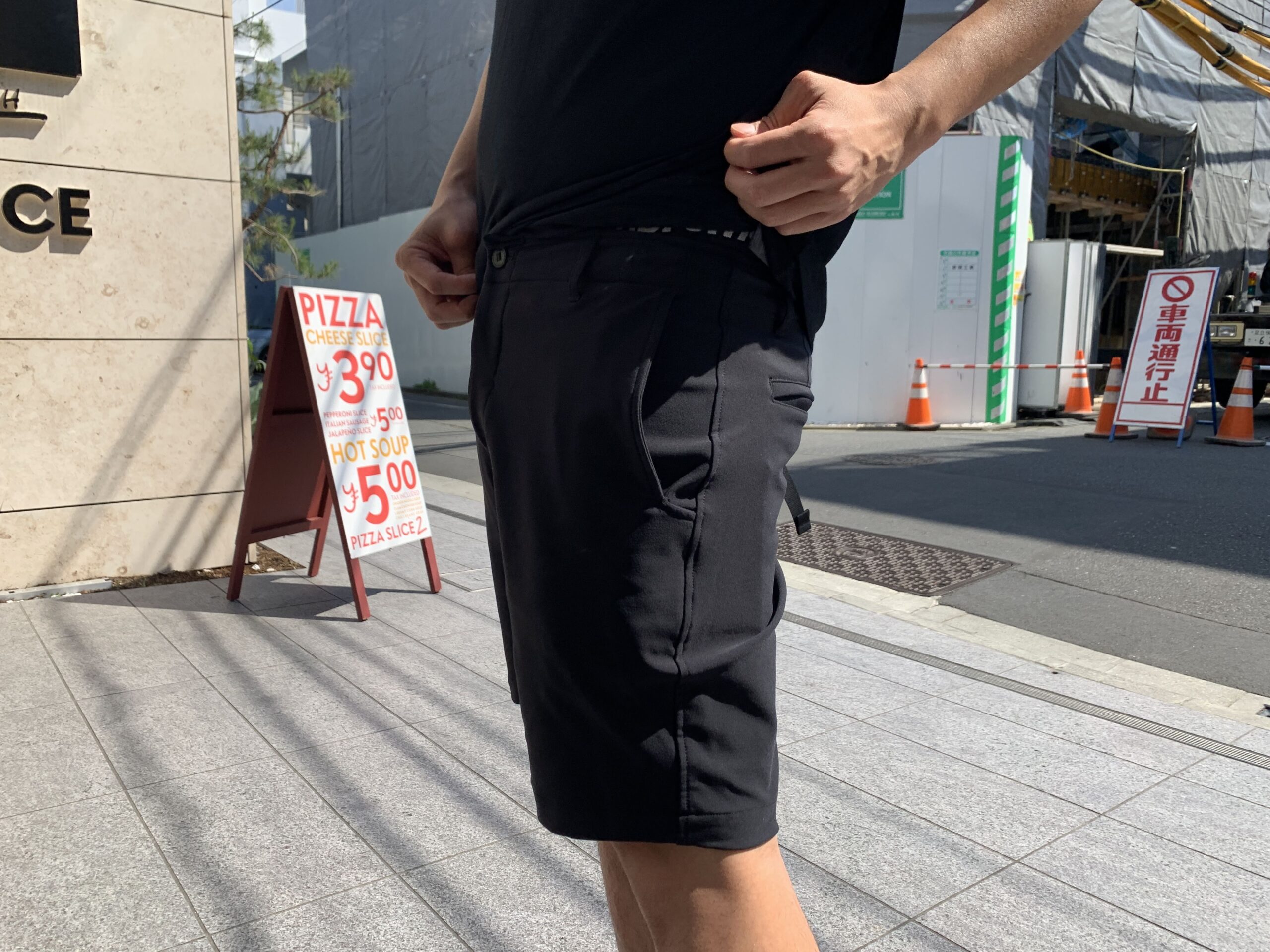 Check out my in-depth review of the Outlier OG Freeways here.
Want a long pair of pants no matter what? The Outlier Slim Dungarees, voted the best travel pants, could be one of the best choices for you. Of course, I have the review written up here.
Footwear
I know some people that would bring house slippers to change to when they are on the plane, but once again, these are extra items you bring along that add weight and stress to your trip.
Without a doubt, you want open footwear on a plane to let your feet breath. I mean, nobody sleeps with their shoes on as far as I know. Wouldn't any sandals work? Probably.
But you want a sandal that would be comfortable, yet so light and minimal that you feel like you are not wearing anything.
The Xero Shoes Z-Trek is one such sandal. Ultra minimal and light. You can also roll them up to fit into the smallest pocket of your bag.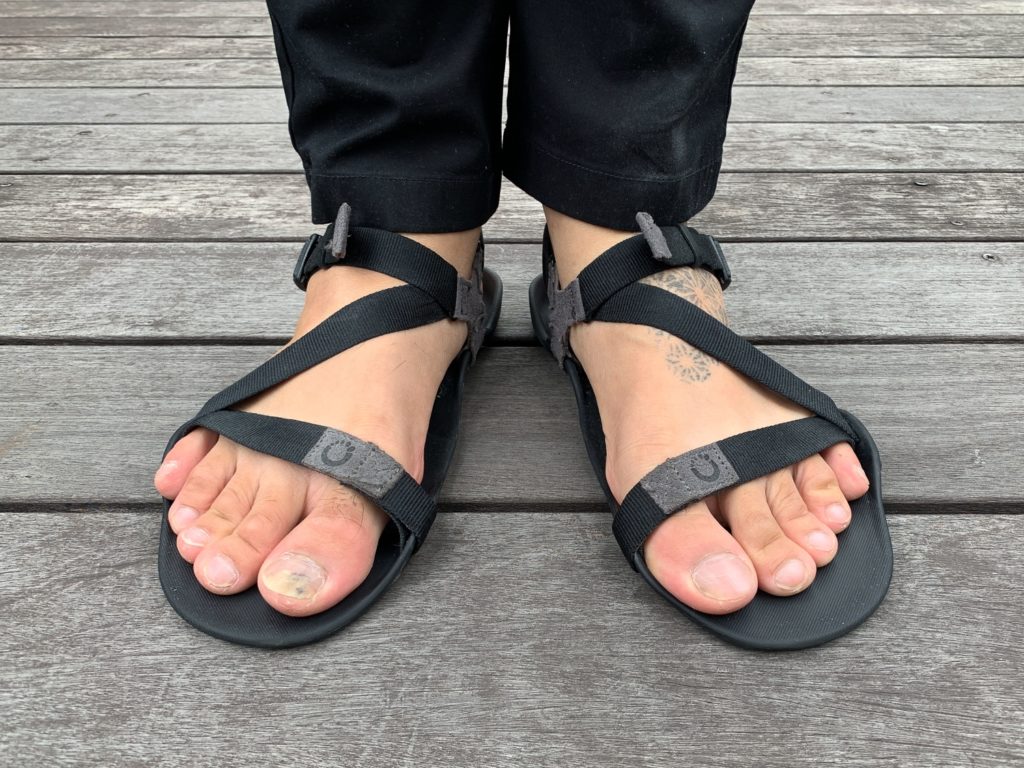 Check out my in-depth review of the Xero Shoes Z-Trek here. They also have the Z-Trail that offers a little more support for those who are new to minimalist sandals.
Bonus: Headphones
Nothing worse than crying babies on a plane. You can't punch a baby, that's against the law. Even if it's not against the law, it's wrong. So the most you can do is block off the sound, which is where noise-canceling headphones are a godsend.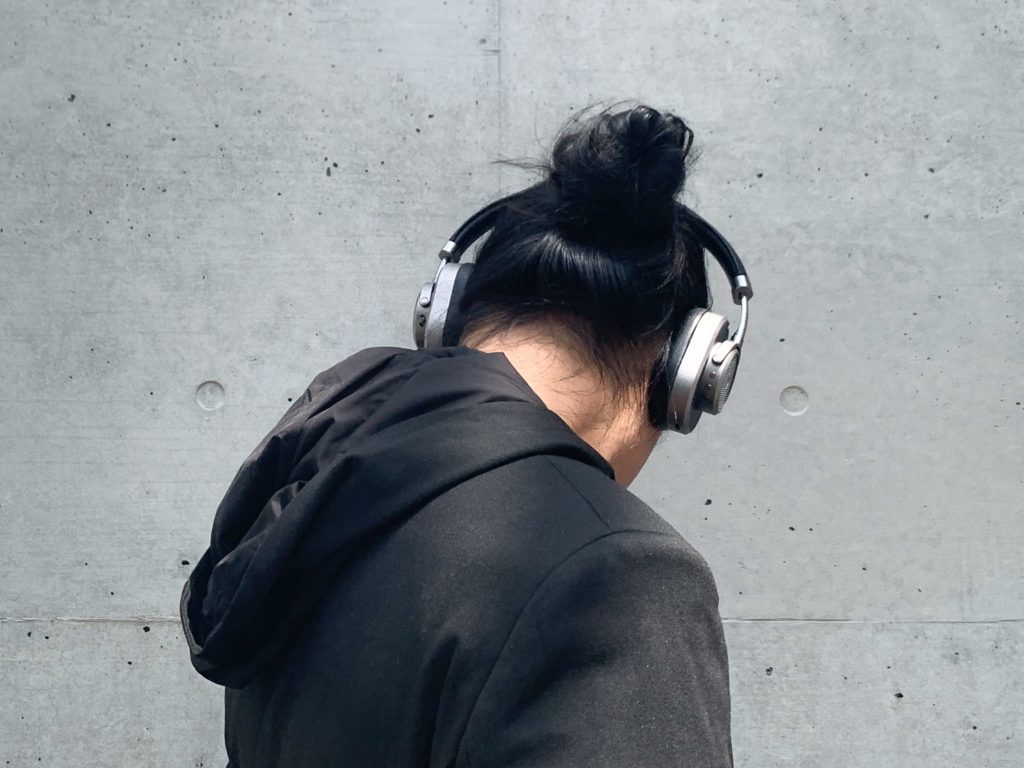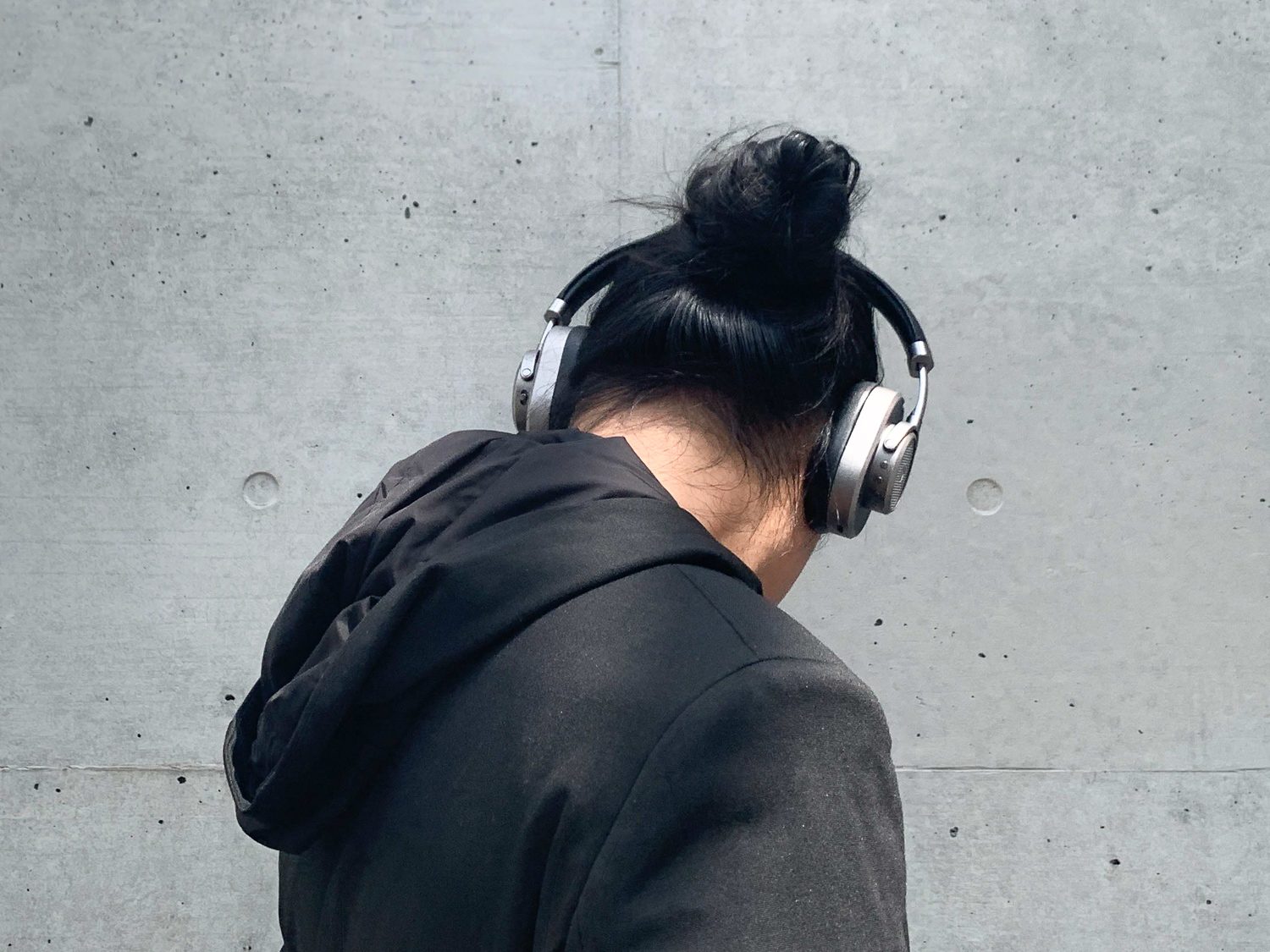 I've had the chance to try one of the best headphones on the market, and possibly the most expensive, the Master & Dynamic MW65. You can barely hear someone speaking next to you with these babies on.
Conclusion
I hope with this guide, you never have to worry about what to wear on a plane in Summer or any other season for that matter. Unlike most other "best of" list, I personally tried each of these items myself and still continue to use them till this day.
You can be sure I would replace or remove them from this list the moment they let me down, but I don't ever see them doing so.