This website is made possible by readers. I may earn a small commission when you buy through the links in this article at no extra cost to you. Learn more.
Is the Outlier New Way Five Fives just a shorter version of the New Way Shorts or is it something more? I'll find out.
Details
Price $125 on outlier.nyc
Material F.Cloth (97% Nylon, 3% Elastane)
Fabric Weight 200gsm
Overview
As someone who was born and raised in sunny Singapore, a pair of shorts (and sandals) is the quintessential Singaporean man wardrobe item. Given that I worked in an ad agency where there were no holds barred on attire, I could wear a pair of shorts every day of the year if I wanted to.
While a pair of shorts was easy to put on and comfortable to wear, they are often regarded as a lazy piece of clothing, for people who can't be bothered with how they look. It was the Outlier New Way Shorts that proved otherwise.
Even before I started this website, I've had a long-standing relationship with Outlier. The Outlier New Way Shorts were my gateway into the world of travel and technical wear.
Suffice to say, it had changed the way I look at my clothes. The Outlier New Way Shorts have been my companion for many trips, including a single-speed bicycle ride from Tokyo to Karuizawa and back. They are, without a doubt, my favorite pair of shorts.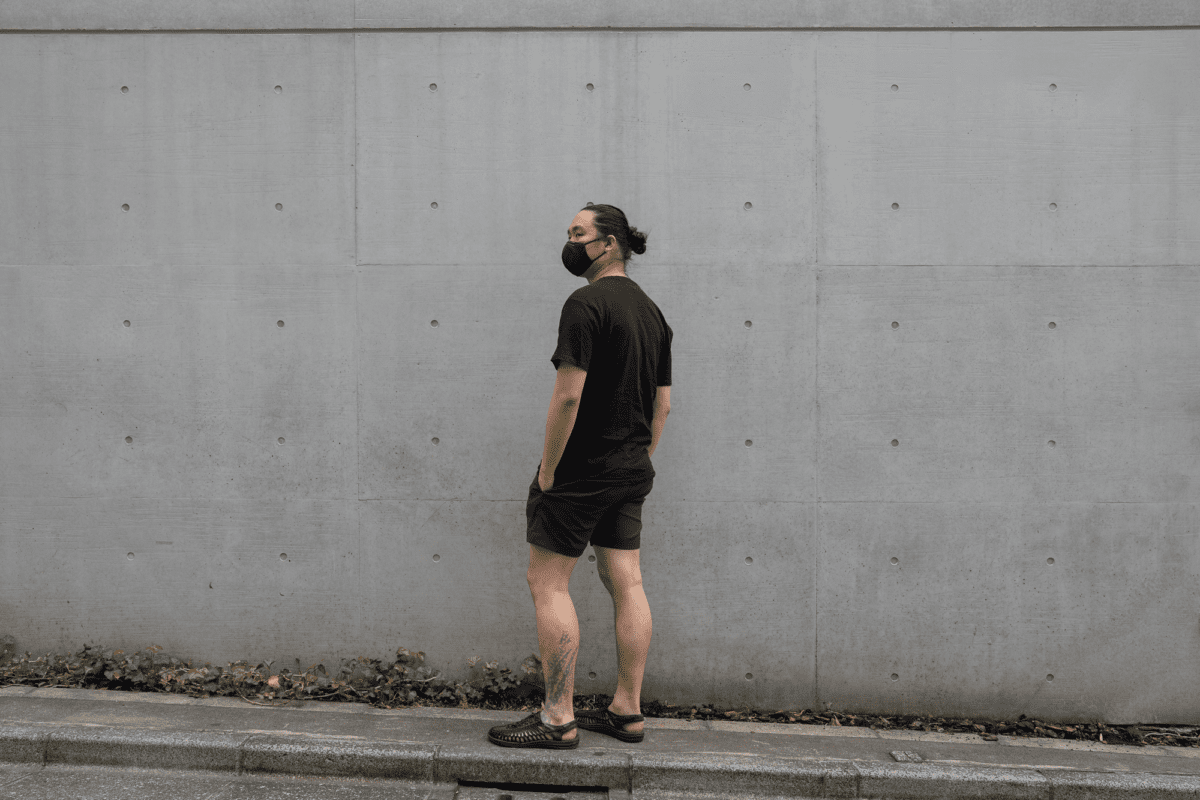 Now, just looking at the product specifications, the Outlier New Way Five Fives is pretty much a shorter version of the Outlier New Way Shorts, similar to how the New Way Longs are a longer version.
For those who remembered the "New Way Trunks" that Outlier previously released, it seems like the Outlier New Way Five Fives is simply a rename and they are the same product.
At that time, I didn't get the trunks because there wasn't a black option. But, I'm glad that they have the Five Fives in black so I can review it and show off my beautiful, hairy legs.
Style
I loved the inseam length on the Outlier New Way Shorts as it gave it a lot of versatility. They would literally be the only pair of shorts when I visit my family back in sunny Singapore. They were comfortable, stylish, and works for almost every situation a pair of shorts should.
The main difference between the New Way Shorts and the Five Fives is the length. As a result, there is some loss in versatility.
But no one likes ads, so I got rid of them. If my articles helped you, I ask for your support so I can continue to provide unbiased reviews and recommendations. Every cent donated through Patreon will go into improving the quality of this site.
I'm sure some of you can rock short shorts, but I find myself being able to carry those off at limited situations like the beach or equivalent activities. If heading to the mall or town, I would opt for my Outlier New Way Shorts or Longs.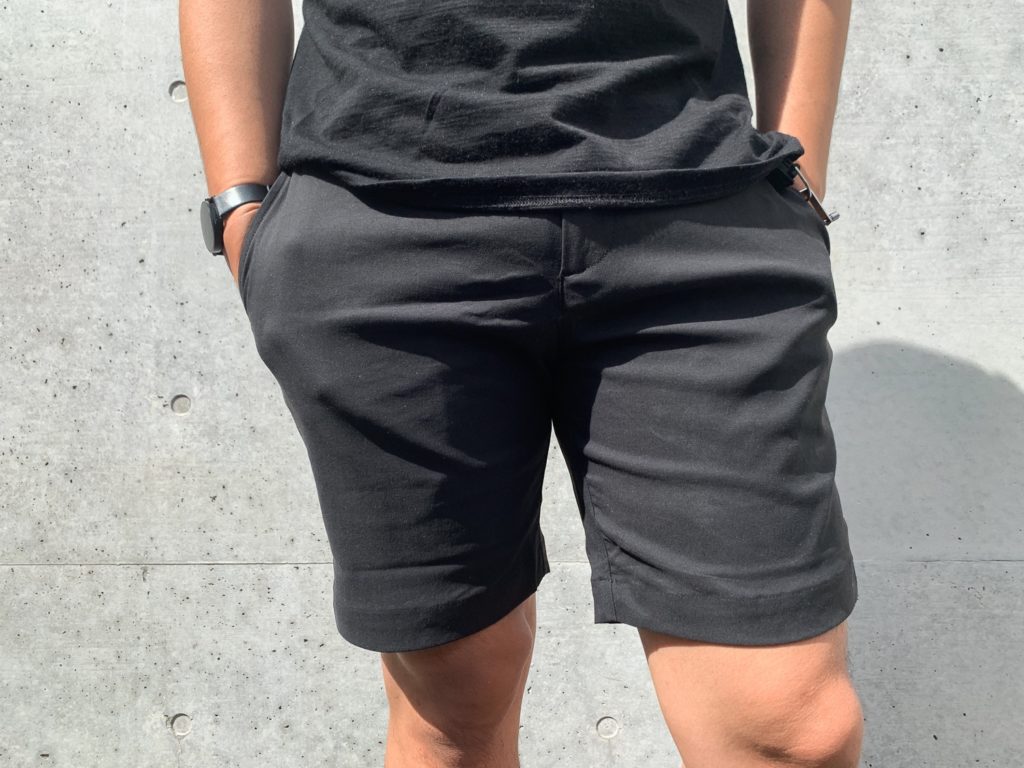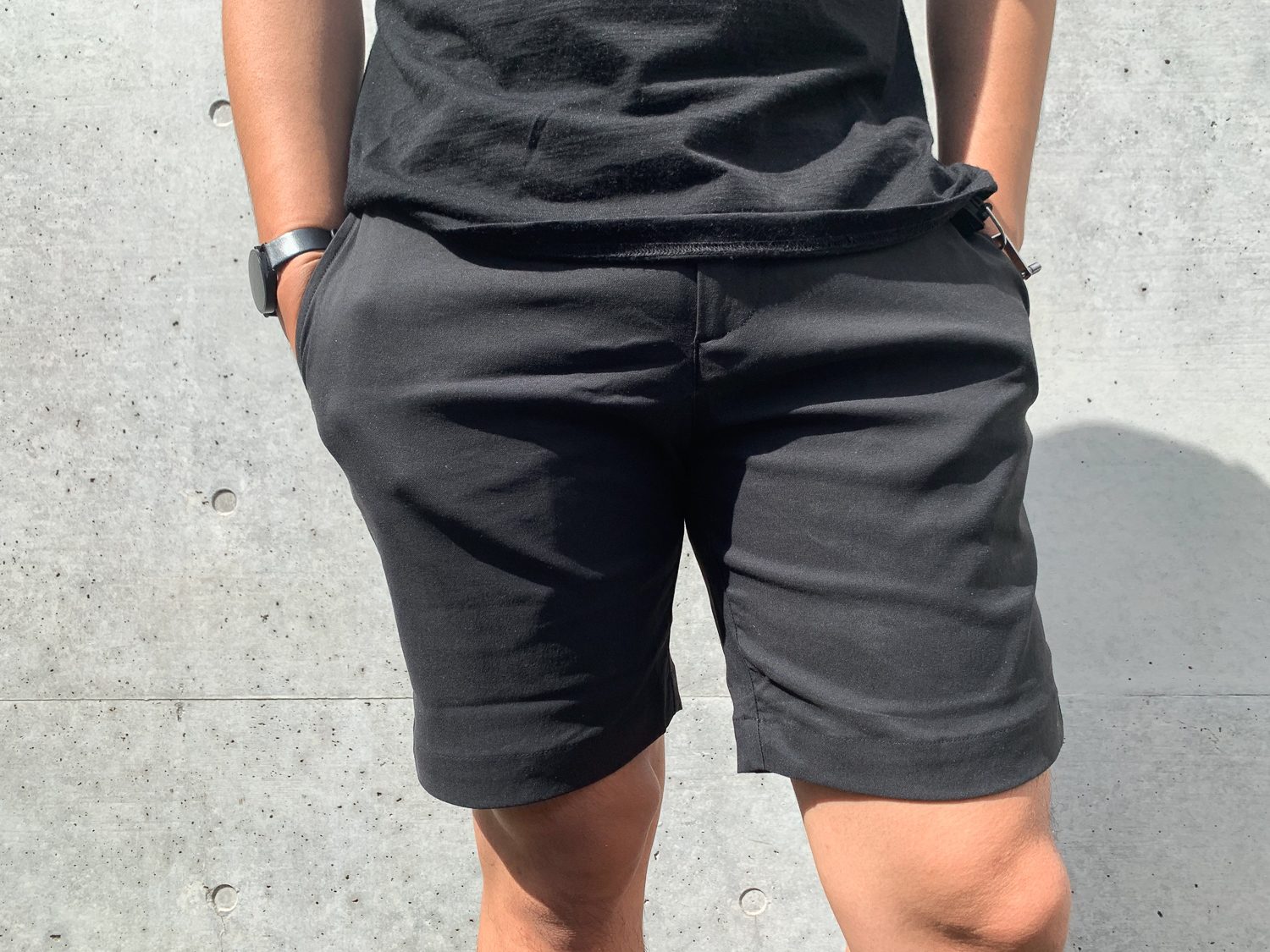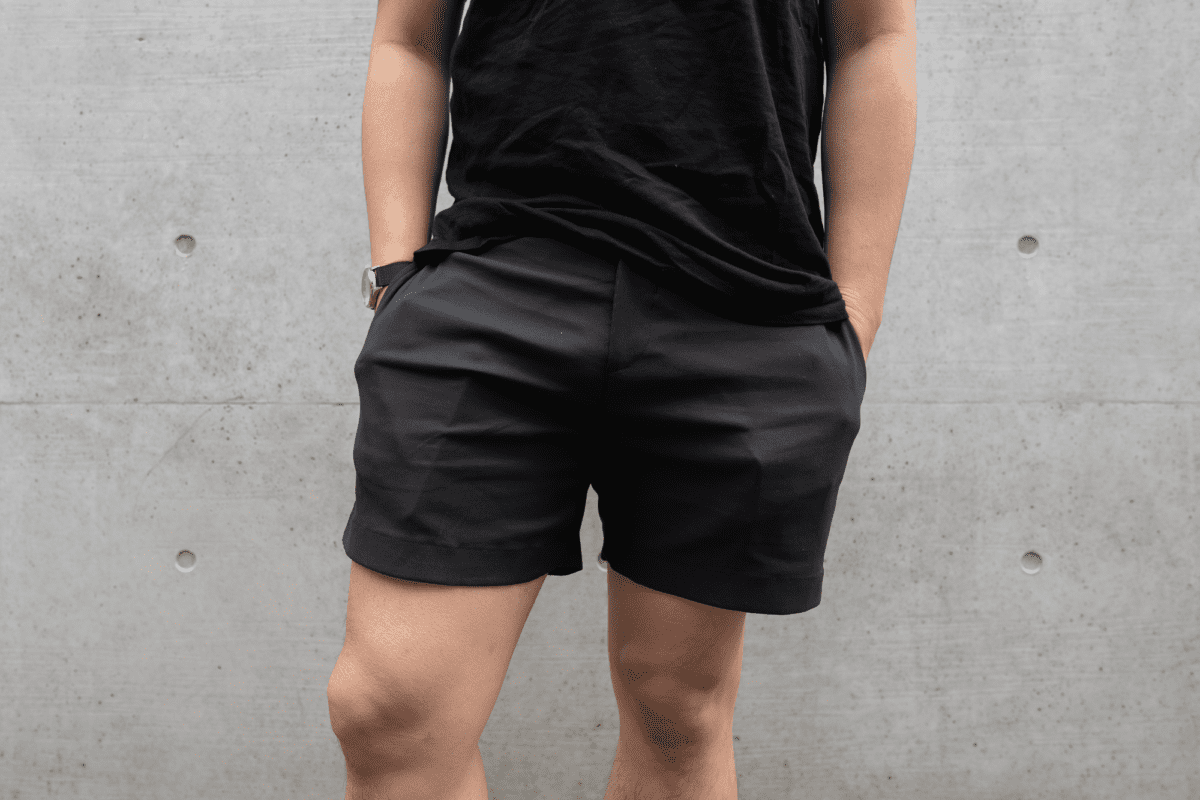 Owning quite a number of Outlier pieces, I have the utmost confidence in the consistency and accuracy of Outlier's sizing. I usually get a size 32-inch for my bottoms. Since I've gained a little bit of weight stuffing myself out of boredom during this lockdown, I ordered a size 33 for a little leeway.
They fit me perfectly and as expected. For those who own a pair of Outlier New Way Shorts, can just use it as a reference. For others, true to size is the way to go.
One thing to note is that they are looser than the New Way Shorts as they are meant to sit a little lower on the waist. However, I wouldn't really recommend you to size down unless you want it to sit higher on your hips. This would make a short pair of shorts even shorter, and I wouldn't recommend it.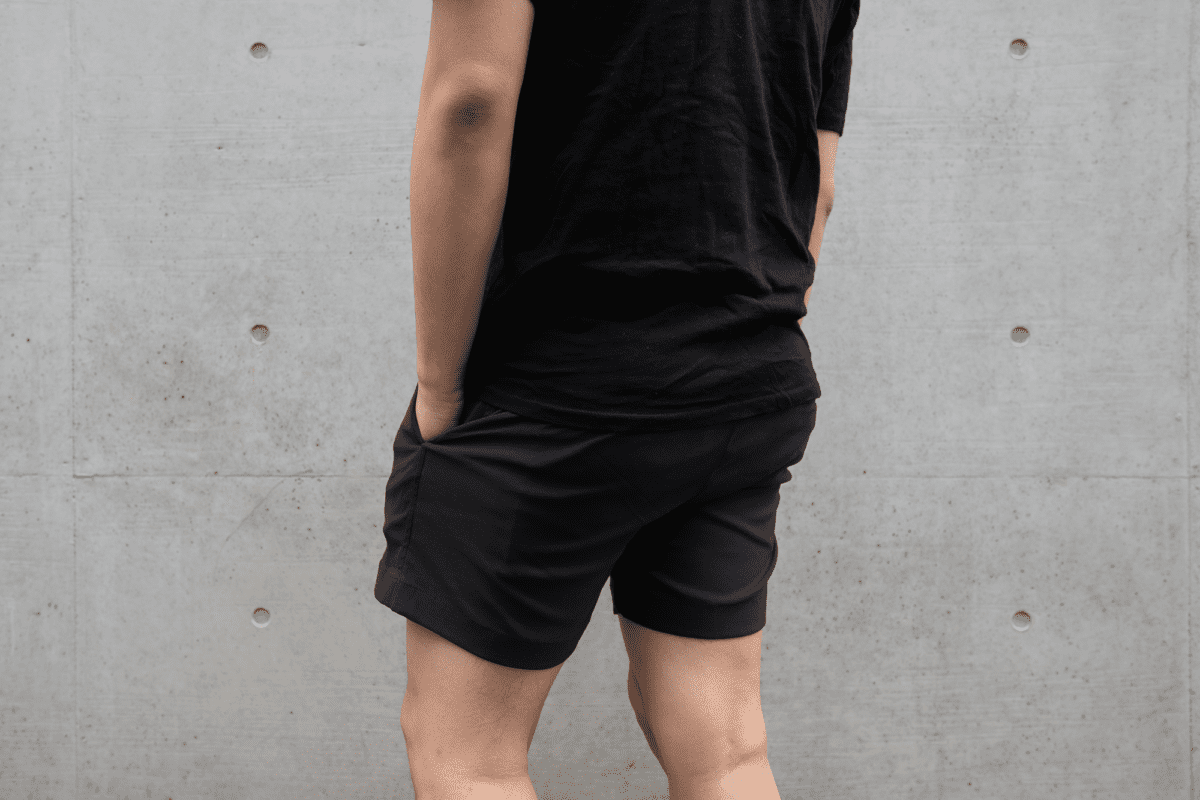 The Outlier New Way Five Fives comes in five colors, Blue AF, Forest, Haze, Seeing Red and Flat Black. This is a noticeably more subdued color palette than when they released it as the New Way Trunks. At that time, the options were Blue AF, Dust Olive, Cobalt, Blade Gray, Double Sunshine, and Pink AF.
As with everything reviewed on this website and everything I wear, I got the black version.
As someone who has had years of experience with the Outlier New Way Shorts, you can simply look at the Five Fives as a shorter version. The inseam length on the Outlier New Way Five Fives is 5.5 inches, 2.5 inches shorter compared to the 8 inches on the New Way Shorts. As another reference point, the Outlier New Way Longs have an 11 inches inseam.
As mentioned, the biggest factor when it comes to style is the versatility. You have more limited choices when it comes to matching a top and it usually won't work well with layering.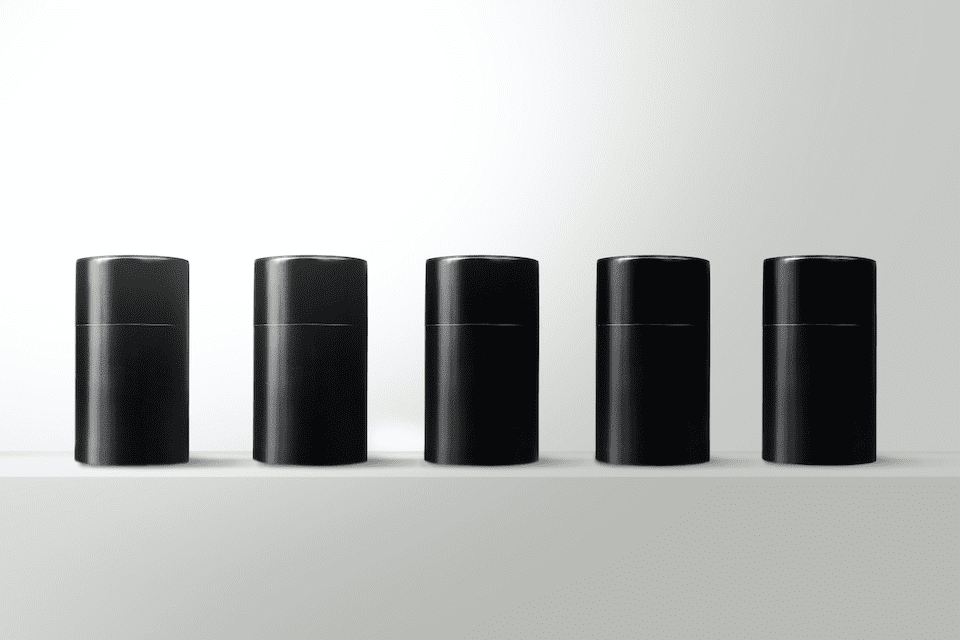 I found a 100 year old company that would create these heirloom quality canisters for me. They are handmade and will keep your tea leaves, coffee beans or anything that you need dry for years to come.
or read review
It could possibly work with a t-shirt layered over with a light overshirt like the Libertad Travel Shirt, but trying to layer with thick jackets would throw the proportions off.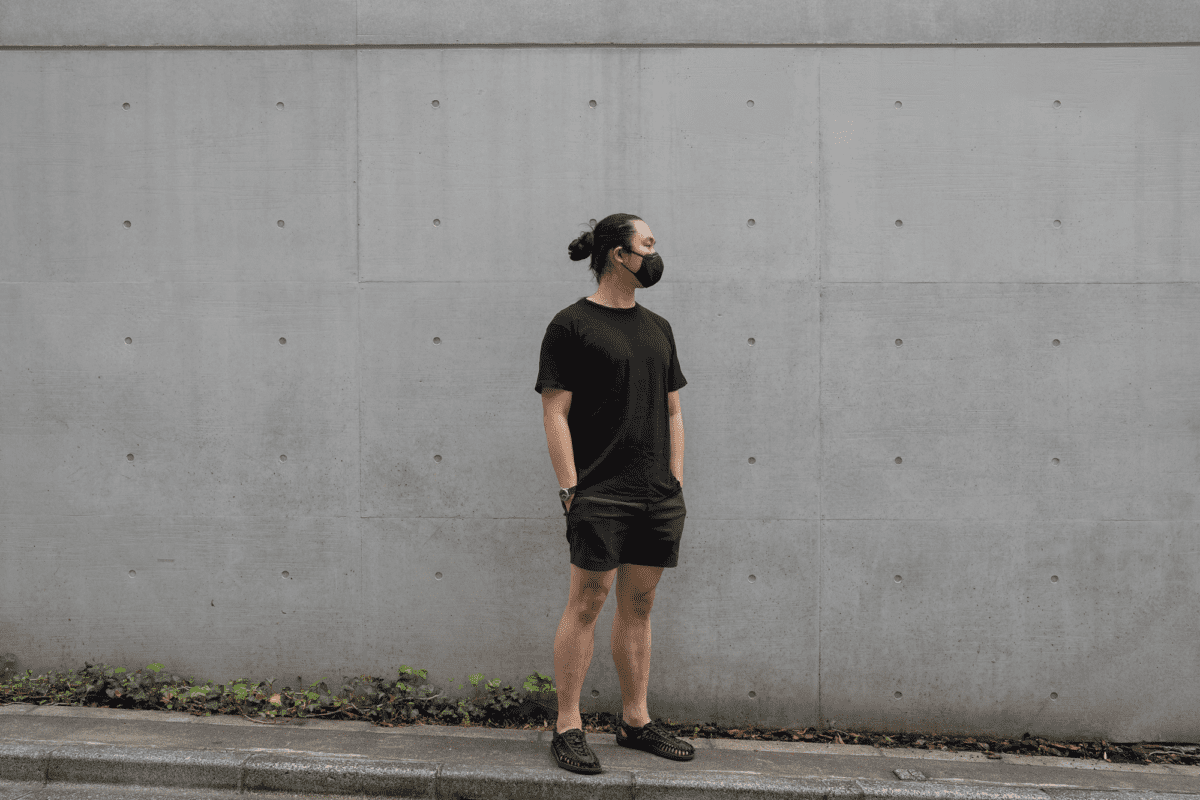 I would most likely be matching it most of the time with basic t-shirts, like the Outlier Ultrafine Merino T-Shirt or the Outlier Ramielust T-shirt. I think keeping things simple is the way to go.
Material
Like the other Outlier New Way Shorts, the Outlier New Way Five Fives uses the F.Cloth fabric which is a 200gsm, 97% Nylon, 3% Elastane canvas, with a substantial 35% two-way stretch.
The fabric is made in Portugal with Swedish fabrics. Man, Outlier knows how to the material sound high-quality just from the origin. Its air-texturized nylon6,6 are engineered to be strong yet soft enough to wear for a year-round comfort.
Nylon 66 is made of two monomers each containing 6 carbon atoms, hexamethylenediamine, and adipic acid, which give nylon 66 its name. And even though it sounds some cool material, it's one of the most common types of nylon for textiles.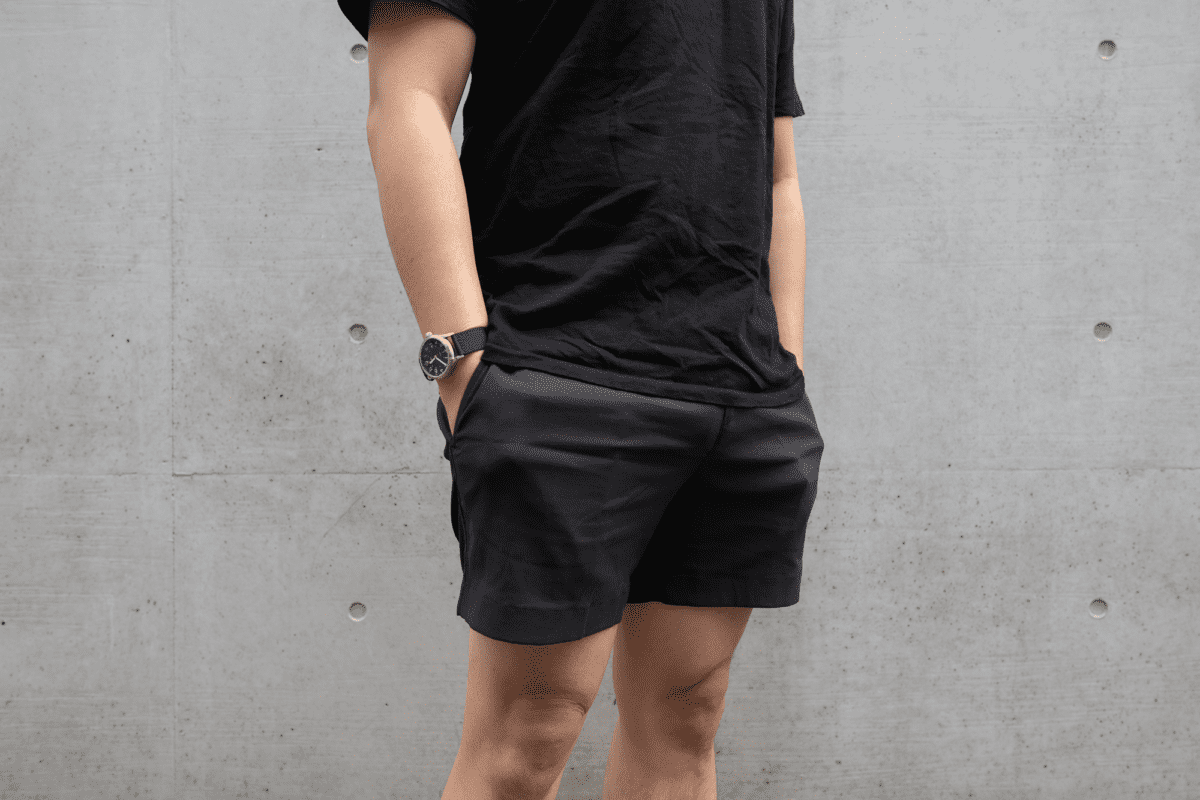 The button used is a custom Italian Mombasa poly slot button, a button that has been used in many of their other models, like the OG Climbers. I personally love this style of buttons and been noticing more pants adopting it like on the Riot Division 2-Pocket Modified Pants.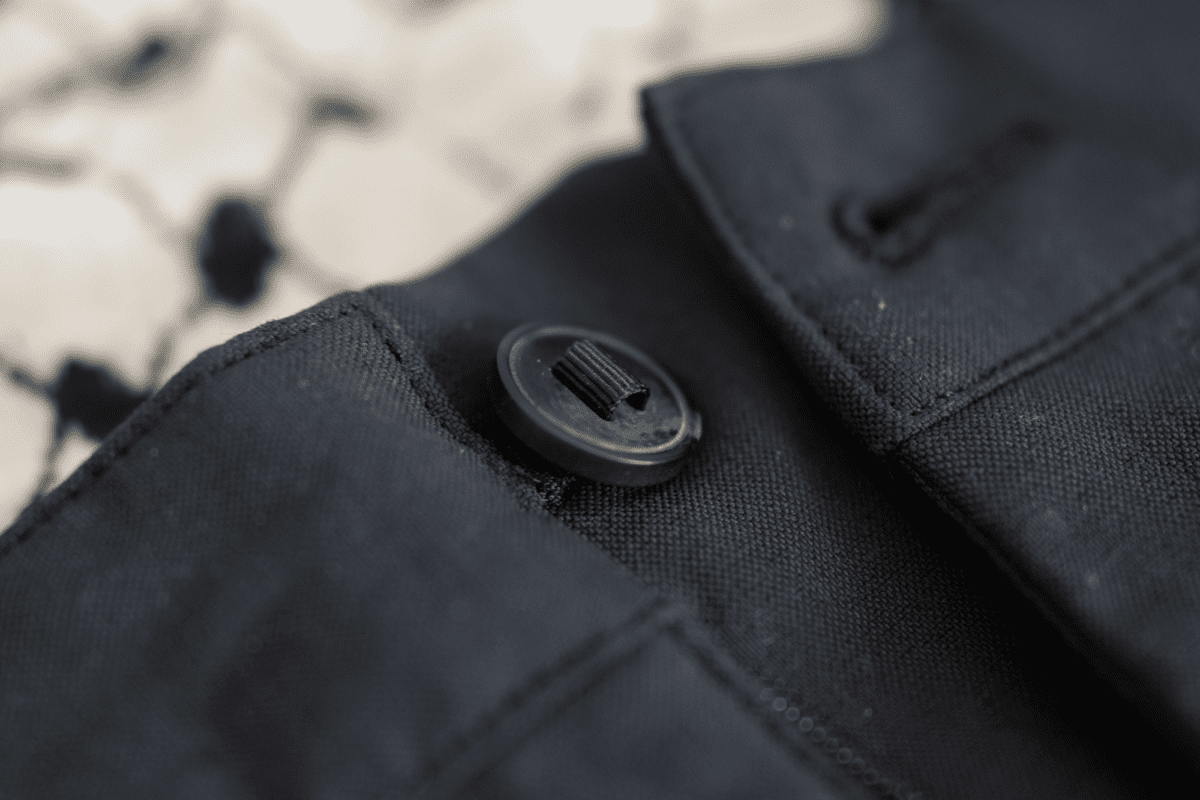 A light DWR has been applied to the pant to keep dry during light showers, but don't rely on it keeping you dry during monsoon season. I used the very scientific method of pouring some liquid on the pants to test this. While most of the liquid would bead off, the liquid would slowly permeate the fabric and you would feel it through the pant.
Although, any kind of DWR coating, with continuous wear and wash, would lose its resistance over time. The water-resistance has to be maintained by reapplying the DWR coating regularly with something like Nikwax's products.
Since drying quick is key for a product meant for water activities, the pockets are Japanese flow-through power mesh pockets. Even though these are mesh, they are so dense that you can barely see through them.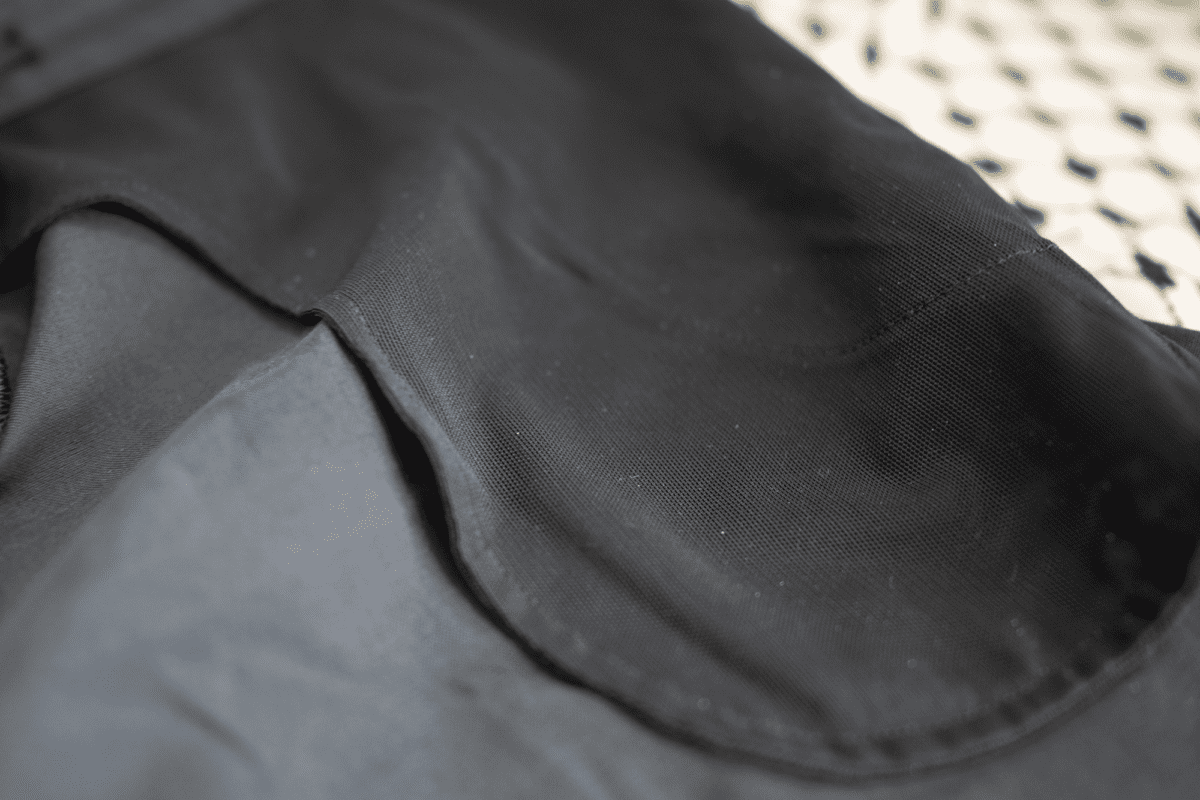 Zippers, as with most of Outlier products are YKK. Specifically, they are the #3 coil zipper, made in Portugal.
For those who ever had to go through the torture of fishing out your drawstrings from inside your pants, the Five Fives have a triple barrel knot drawstring ends to reduce any chance of unraveling.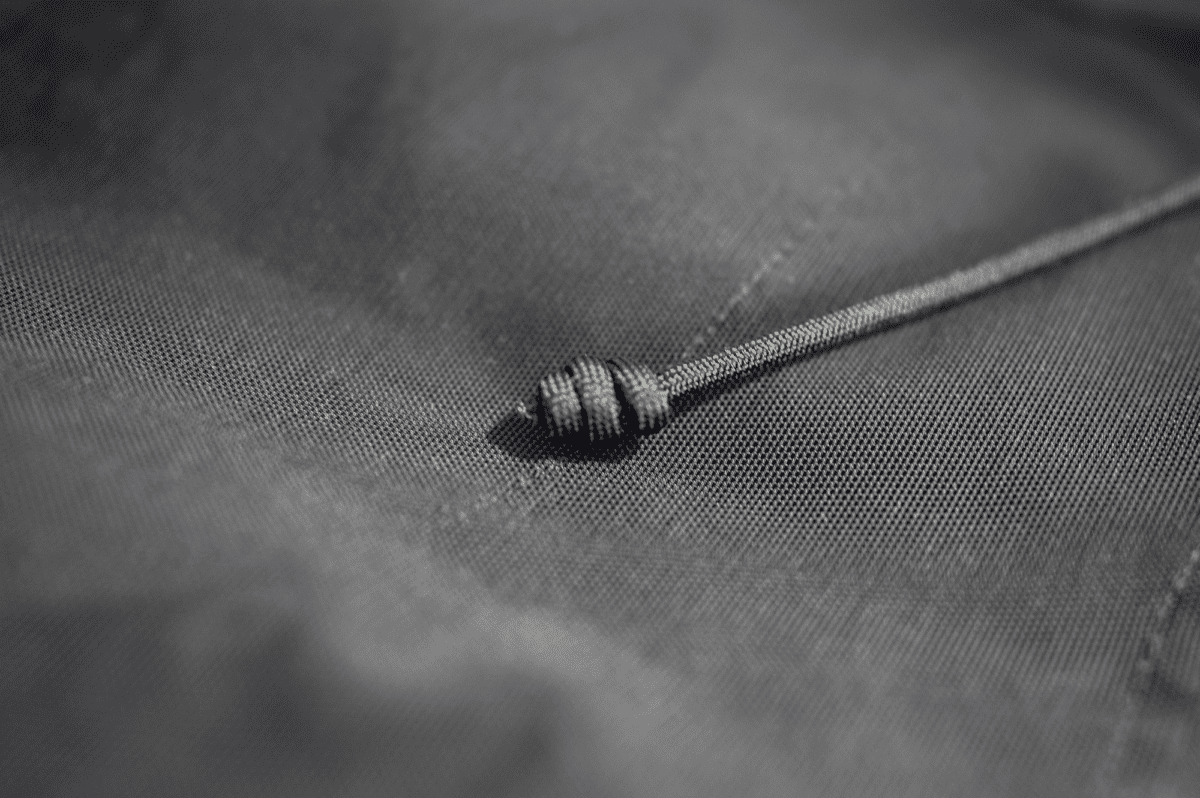 I've quite a bit of experience with the F.Cloth fabric with products like the Futuredarts or the Hard Shirt. It is nothing short of a stellar fabric and I'm glad that Outlier is continually using it on new releases. To me, the best thing about it is the balance is achieved between the style, feel, and technical aspects.
Usage
For those who have the New Way Shorts, you can expect a similar experience with the Outlier New Way Five Fives.
These dry quickly and because they have less material, they are more suitable for water activities. When I travel, I wash and hang them out before I sleep and they'll usually be wearable by the morning.
Outlier introduced the power mesh only in the recent New Way Shorts version, and they really help to shorten the drying process without sacrificing durability.
With the New Way Shorts, I usually leave the drawstring undone since they fit just right. But in the earlier versions of the shorts, the drawstring will "leak out" from the bottom of your pants in doing so. On the New Way Five Fives, they've fixed this by making the length of the drawstring too short for that to happen. At the same time, there is more than enough length to comfortably tie it up.
With the shorter inseam, the range of movement is also increased. While F.Cloth has a two-way stretch, you'll still feel some resistance doing a bigger range of movements. The shorter inseam simply reduces the amount of fabric that gets in your way. If you wear the New Way Shorts to the gym, you would likely prefer the Five Fives.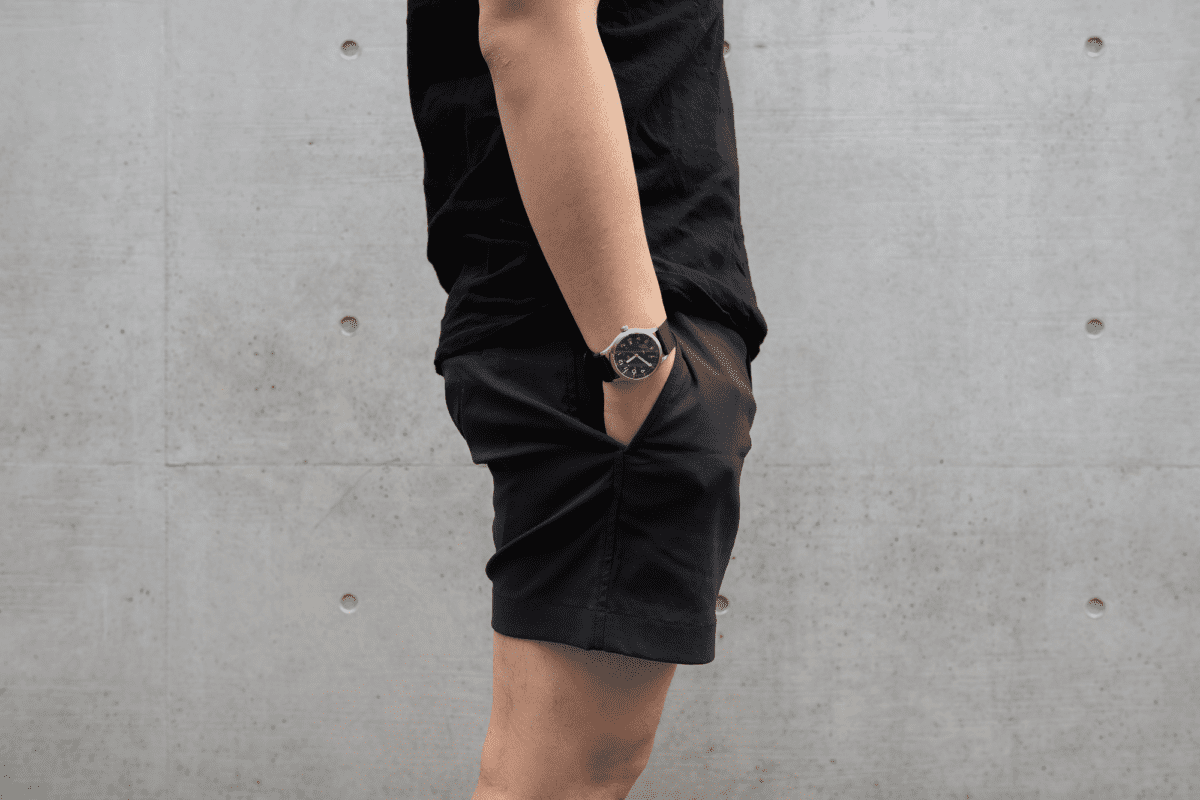 While I haven't worn the Five Fives long enough to experience any kind of durability issue, my experience with the New Way Shorts tells me that exposure to the sun, abrasion, and washing would cause the color to slowly fade (talking about years of constant wear here). The amount faded is still relatively less than other shorts due to the technical qualities of the F.Cloth.
Conclusion
Like the New Way Shorts, you can't really go wrong with this pair of shorts, The New Way series of shorts are the best travel shorts out there. I haven't found a better pair of shorts yet.
There is no dispute if you should get them or not, the question is "at which length?".
Additional Images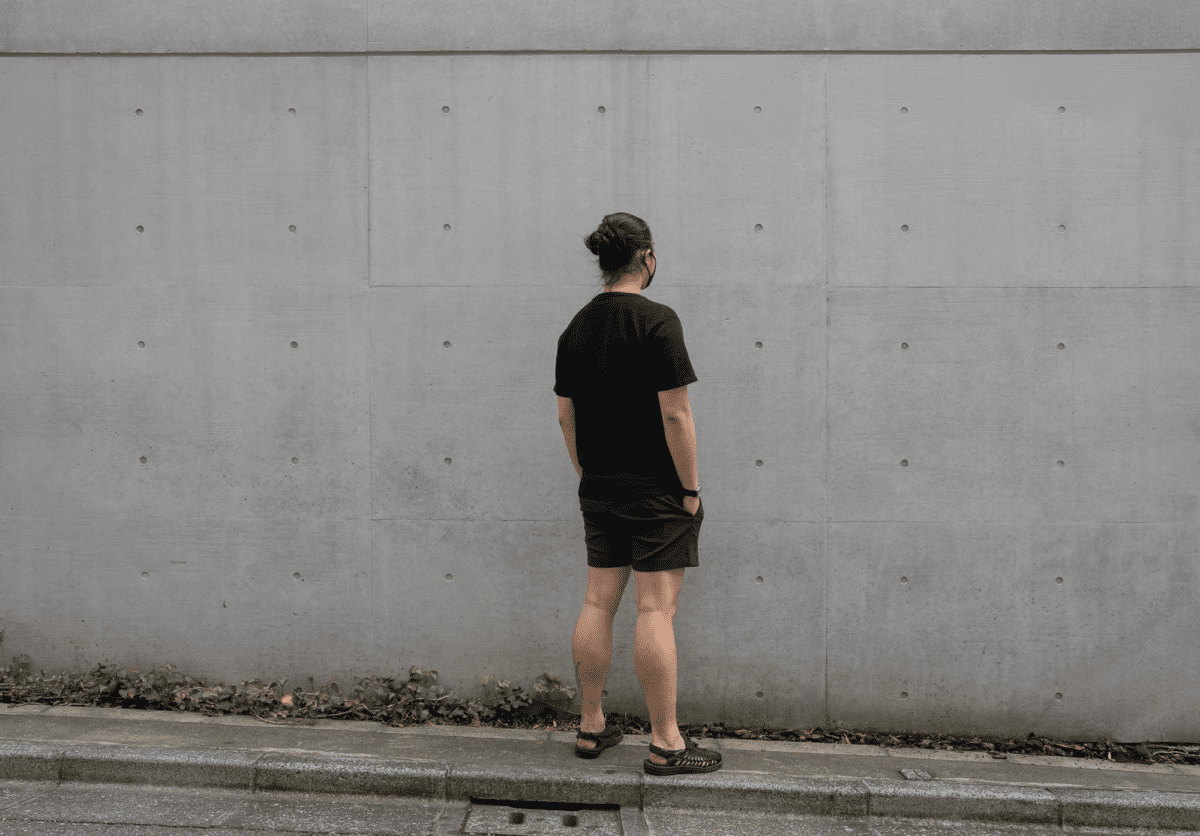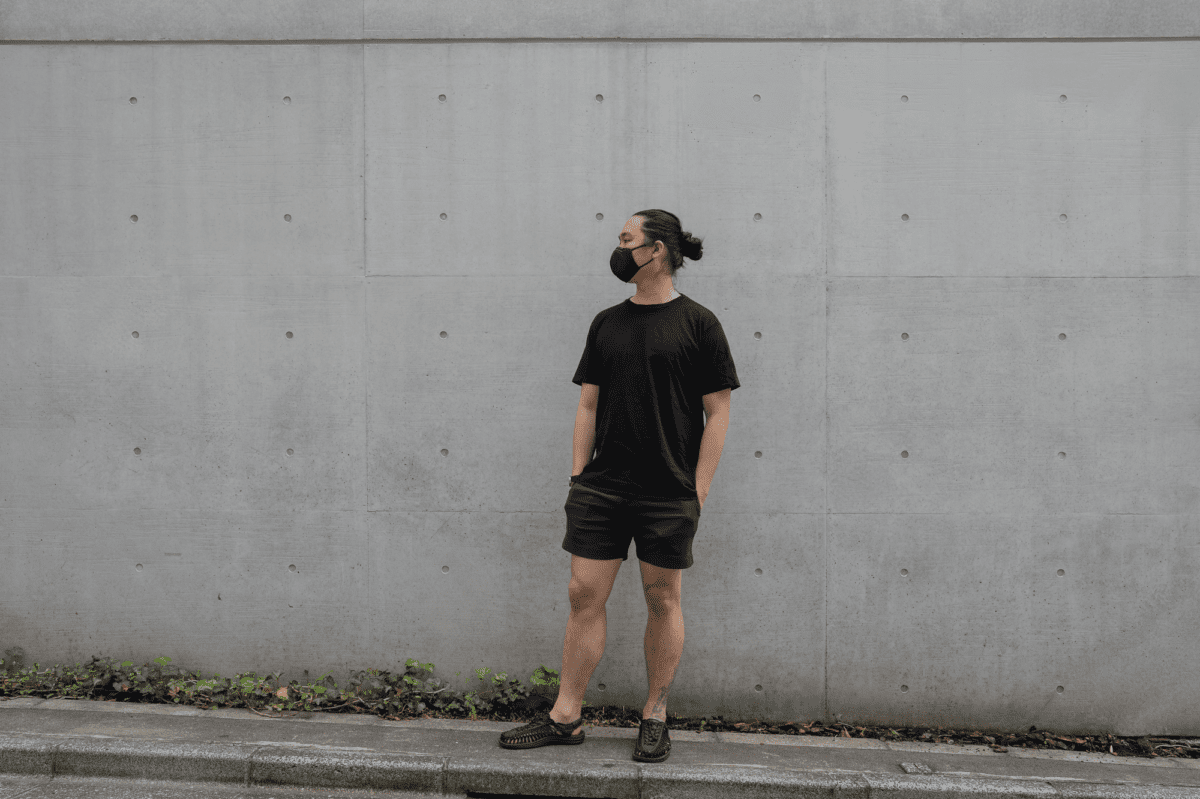 Like this review? See all of my in-depth reviews.
Also, consider supporting me by being a Patreon. Every cent given will go back into improving the content of this website.