This website is made possible by readers. I may earn a small commission when you buy through the links in this article at no extra cost to you. Learn more.
Details
Overview
Riot Division has been at the forefront of the techwear movement in recent years, known for its style and modularity. While I wouldn't consider them cheap, they do offer much better value compares to brands like Acronym that comes with an exorbitant price tag.
After reviewing a few things from Riot Division's last collection, like their Riot Division 2 Pockets Zipped Heavy Cotton Pants, I have a pretty understanding of the products Riot Division produces. Their products, while often muted in colors, are, without a doubt, statement pieces and they will be reviewed as such.
Style
Unlike Outlier's clothing, these aren't clothes that you wear to stay in the background. They often have distinct features that categorizes your outfit squarely as techwear, which usually stands out.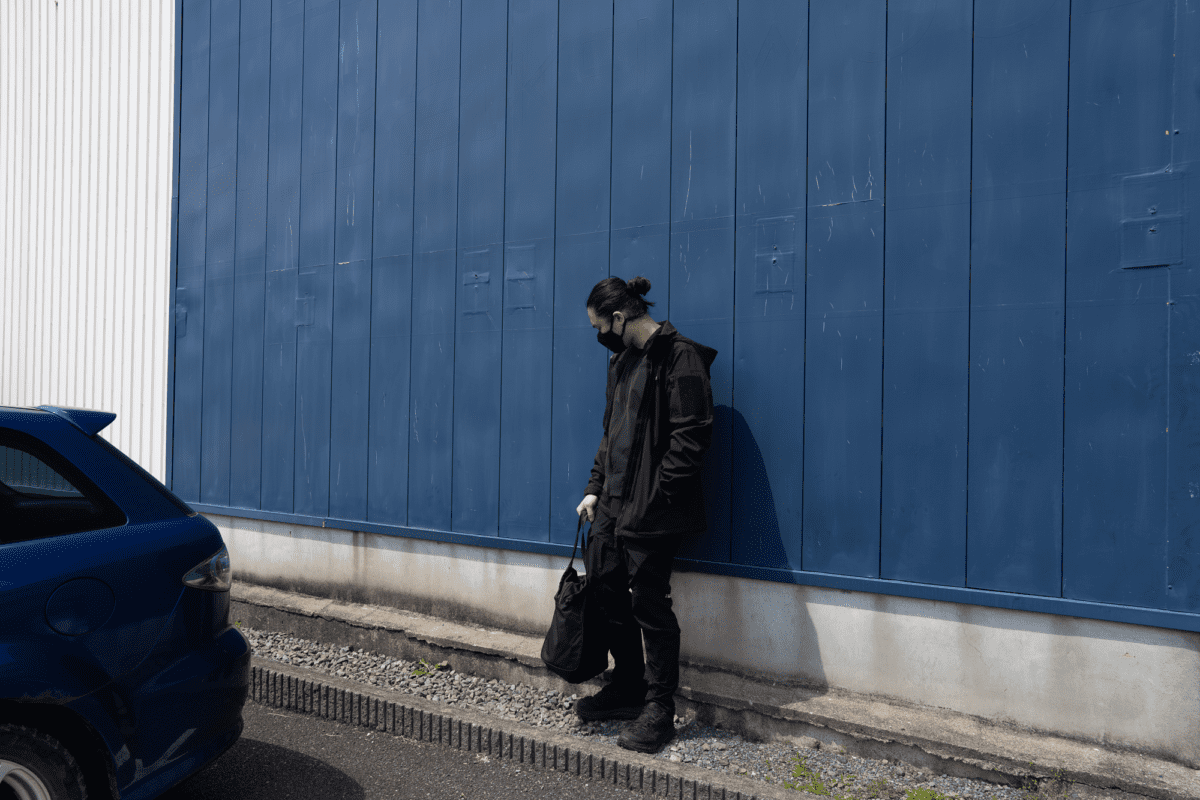 Unlike most brands, Riot Division doesn't offer single sizes for their pants, but instead offers six separate size (XS to XXL). I usually wear a size 32 or 33-inch waist pants, like on the Outlier Futuredarts or Western Rise Diversion Pants.
For 2 Pockets Modified Pants, I got a size medium following the sizing chart. This is a size smaller than the large that I got for the Riot Division 2 Pockets Zipped Heavy Cotton Pants. Surprisingly, this is a much better fit and I was able to wear it without a belt. I'm also guessing part of it is due to the thinner and stretchable fabric.
The pants come in either a black or grey colorway. Interestingly, there are two shades of grey for the Spring/Summer 2020 collection of pants. There is a darker grey for the Samurai Pocket Pants Gen 2.0 and the 4 Pocket Pants Gen 3.0, and a lighter grey for the rest of the pants. But like most products reviewed on this website and that I wear, the black one is the one reviewed today.
Even though I picked the least "out there" piece, the Riot Division 2 Pockets Pants Modified has a pretty obvious design feature that acts as a centerpiece, namely the two front cargo pockets.
While the entire pants are black, making all the details look subdued, the pockets are distinct enough that they stick out. Literally. It's because they are 3D pockets that add a "bulge", changing the silhouette of an otherwise slim pair of pants. The pockets are undoubtedly the key design feature of the pants that will be the deciding factor for your purchase.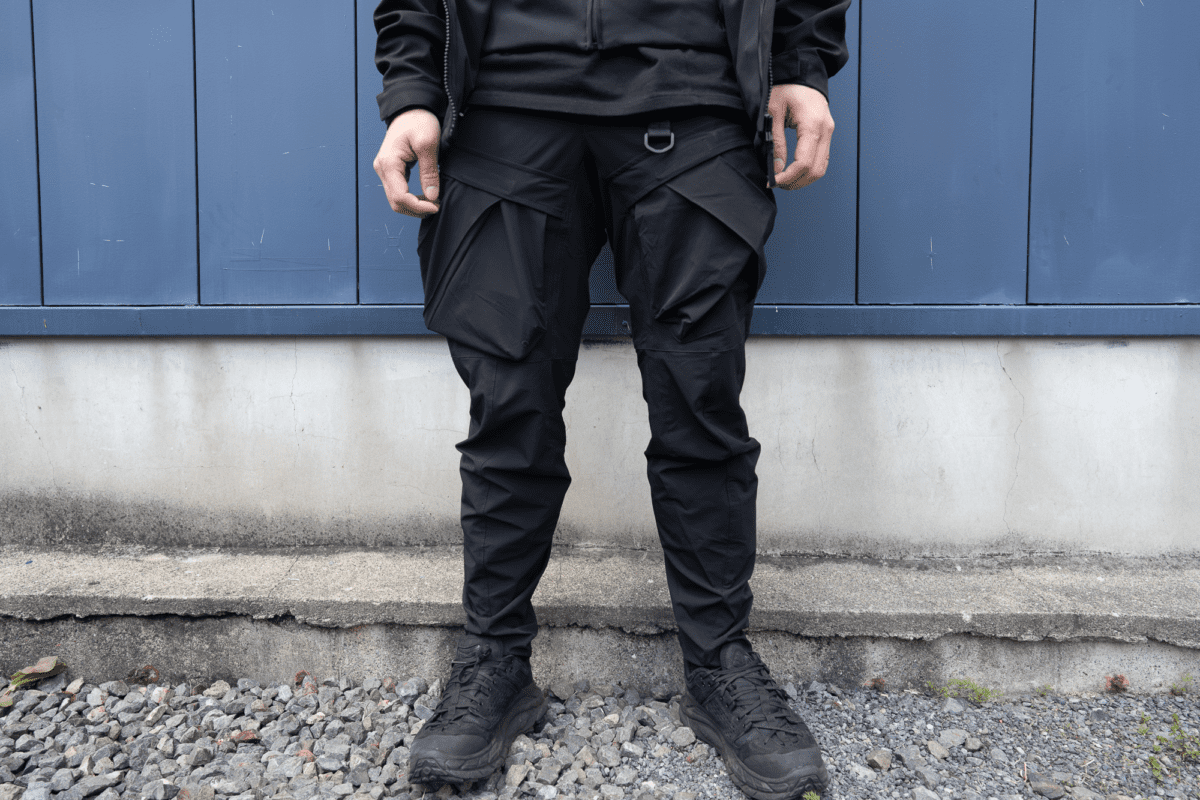 The pants are pretty slim throughout and tapered down from the knees but it's the pockets really give the impression that they are baggier and have a more aggressive taper than they really do.
The shape, along with the thinner, track pant-like fabric, makes it look a little like activewear depending on your total outfit.
But no one likes ads, so I got rid of them. If my articles helped you, I ask for your support so I can continue to provide unbiased reviews and recommendations. Every cent donated through Patreon will go into improving the quality of this site.
There are three points of external branding on the pants. There is a "RIOTDIVISION" tag above the right back pocket.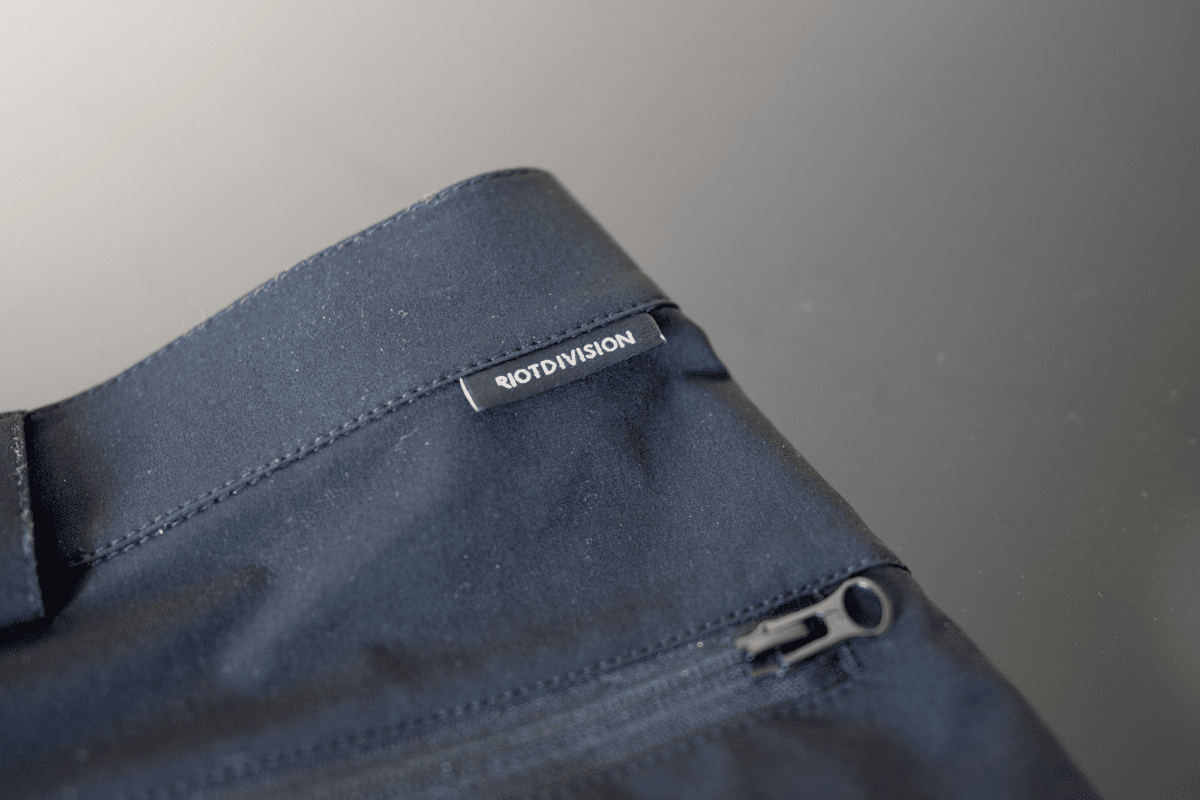 Another one is a stylized version of the logo behind the left knee. This looks to be using some reflective silver print.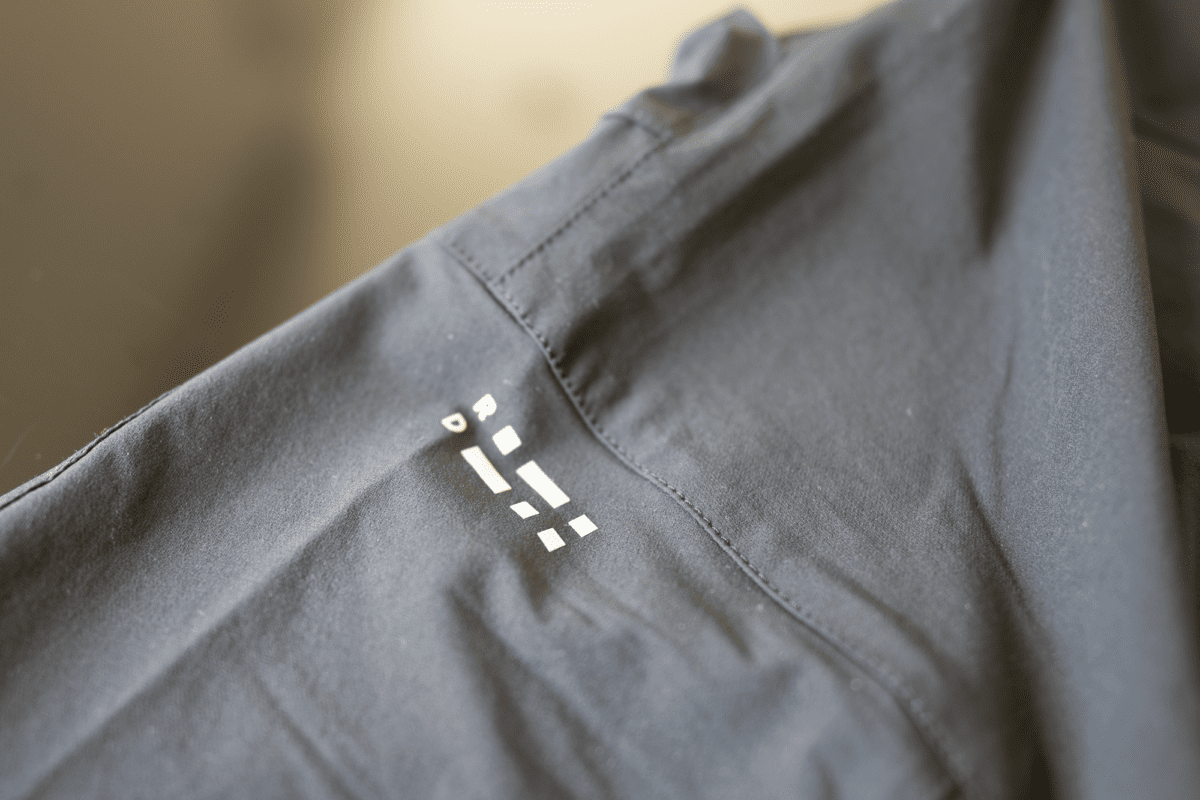 And lastly, a tag of the stylized logo below the right front cargo pocket.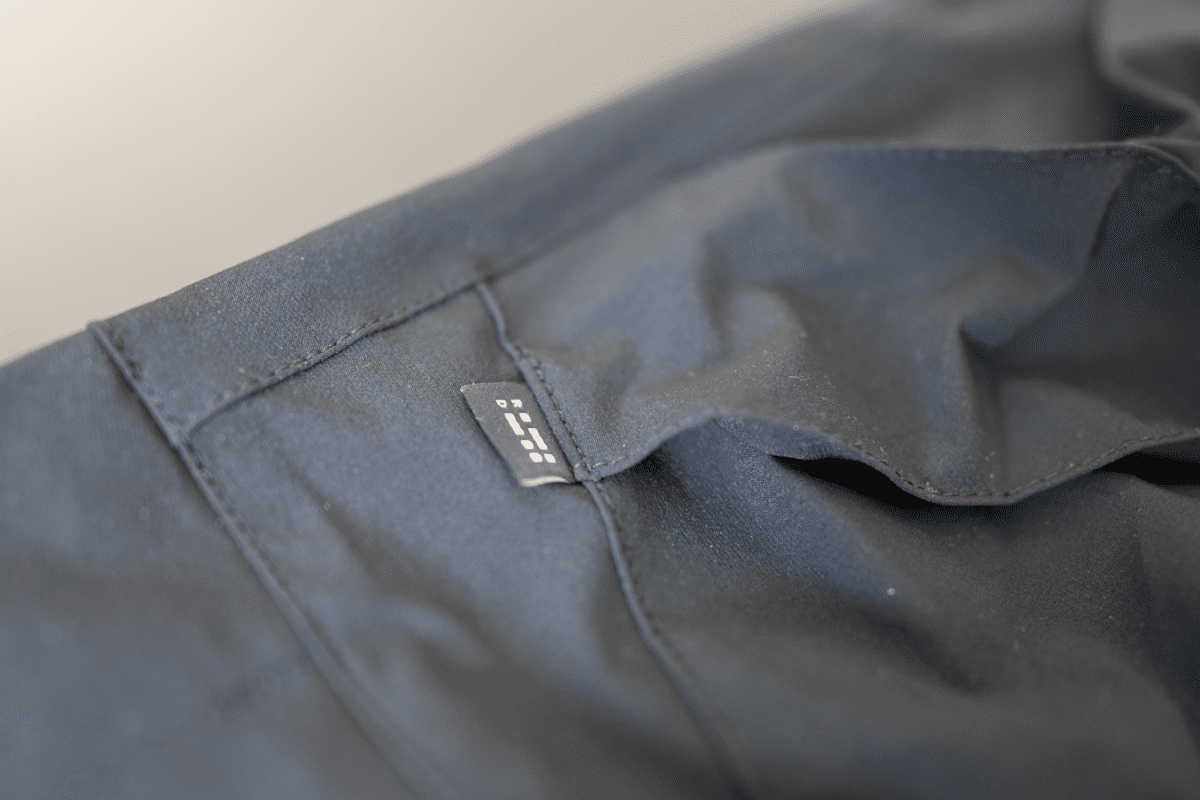 There is also quite a bit of paneling that separates the fabric of the pants, which creates subtle lines that adds to the techwear look.
Overall, this is an edgy piece of techwear, which is relatively easy to match with "regular" clothes. It's not too outrageous like some of Riot Division's other offerings, but not the best choice if you just want blend in.
Materials
As a brand well known in the techwear community, there would be something amiss if technical fabrics were not used. While Riot Division does use technical fabrics in most of their garments, I notice that they seldom use branded fabrics like GORETEX, nor do they try to create propriety fabrics like Outlier does.
Instead, they keep to lesser-known, but no less high-quality materials and, in turn, bringing the cost down.
The main material used is simply listed as 100% stretchable nylon. These are four-way stretch fabric, but feels slightly less stretchy than four-way stretch fabrics on pants like the Outlier OG Climbers or the Western Rise Diversion Pants.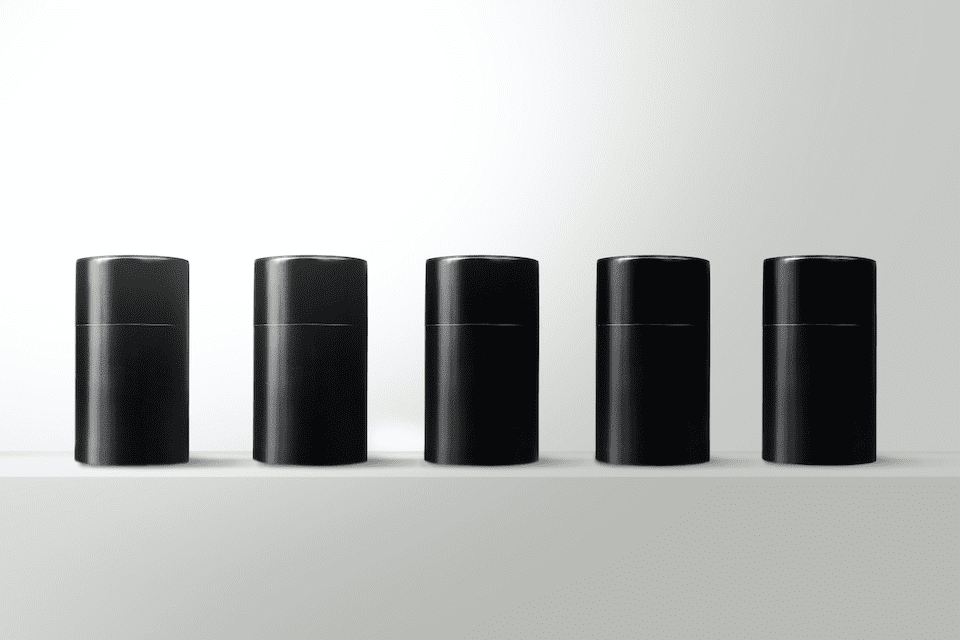 I found a 100 year old company that would create these heirloom quality canisters for me. They are handmade and will keep your tea leaves, coffee beans or anything that you need dry for years to come.
or read review
This might be the reason that they introduced a gusset crotch for more freedom of movement. A gusset crotch is a piece of fabric that prevents fabric from intersecting in the middle of the crotch which restricts movement and increases chance of failure.
To improve airflow, there are 6 holes on the gusset crotch, although they seemed very small and don't look like they will do much for the ventilation.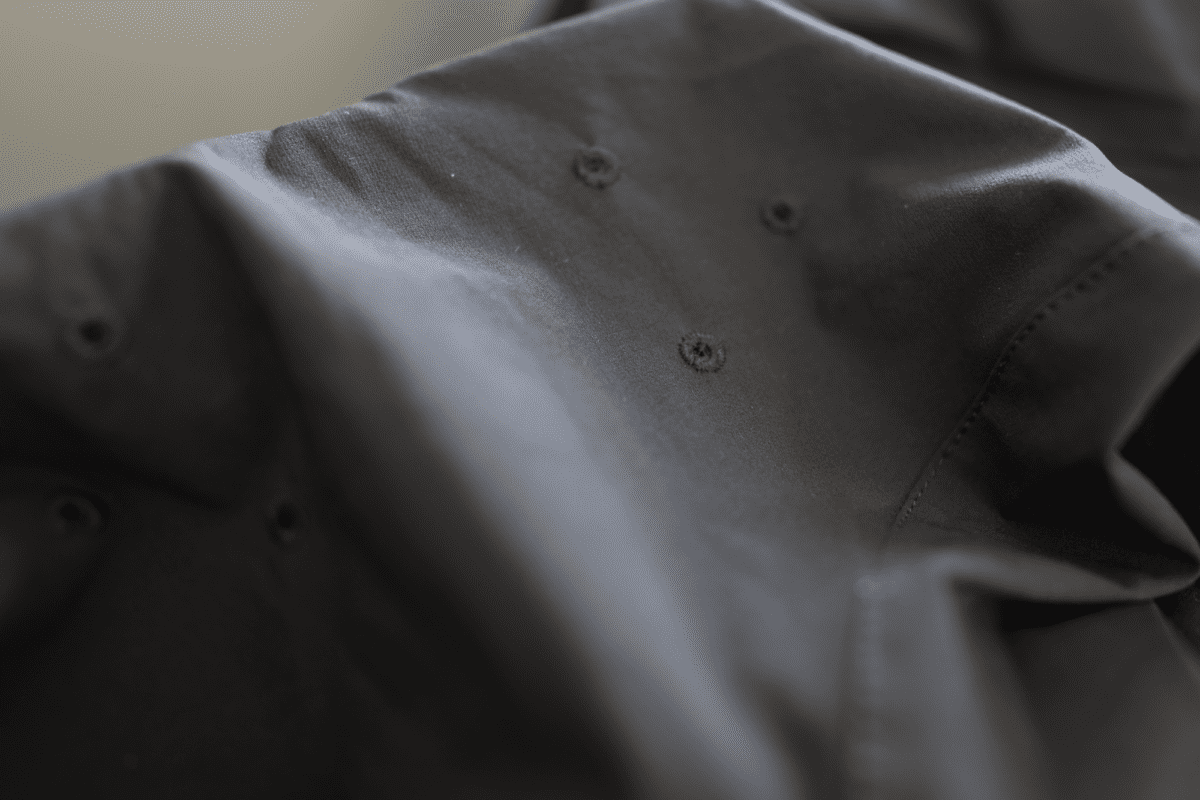 The buttons are used on pants are from a brand called Arta-F, leading Baltic producer of zippers. Just think of them as the YKK of Europe. They are styled similarly to the Mombasa slot buttons on my Outlier New Way Shorts; with the button attached to a loop instead of directly to the fabric. The zippers on the two back pockets are also from Arta-F.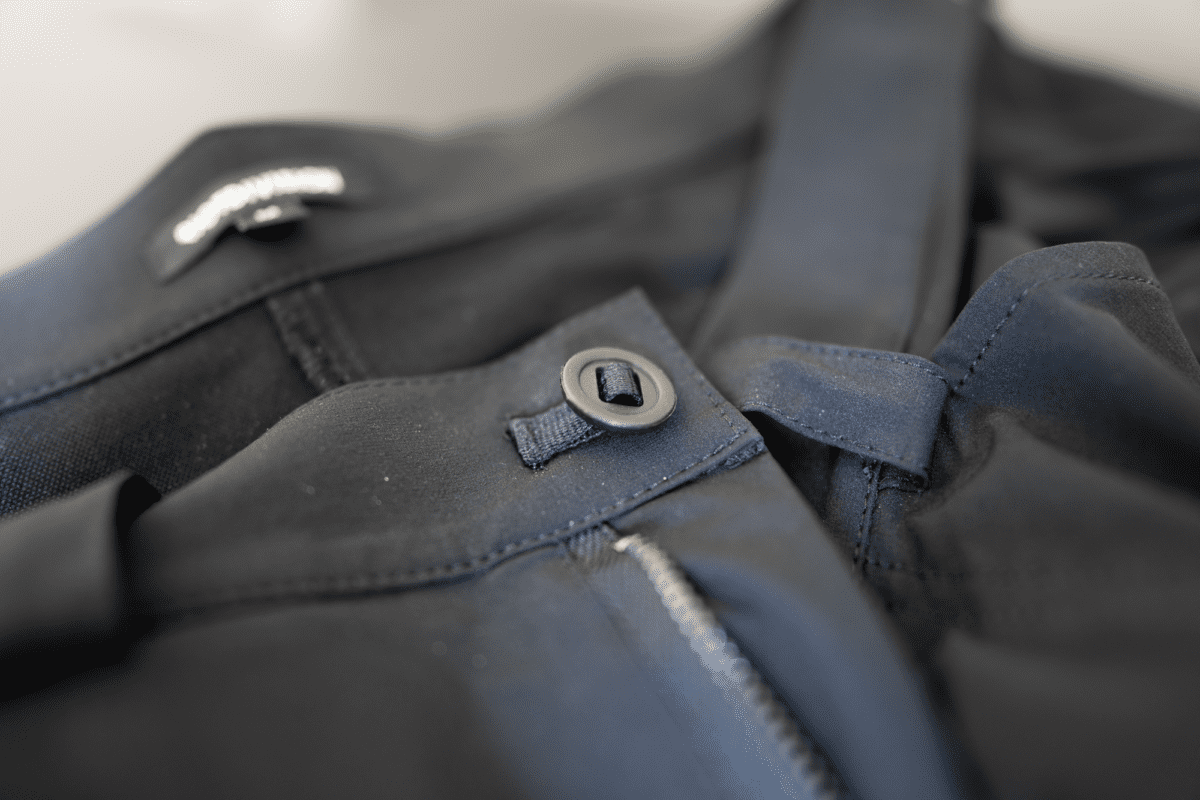 Usage
I've been wearing the Riot Division 2 Pockets Pants Modified for the past two weeks as my only pair of pants.
One thing I noticed is that they feel a lot thinner than regular pants like the Outlier Futureworks, feeling similar like a pair of track pants.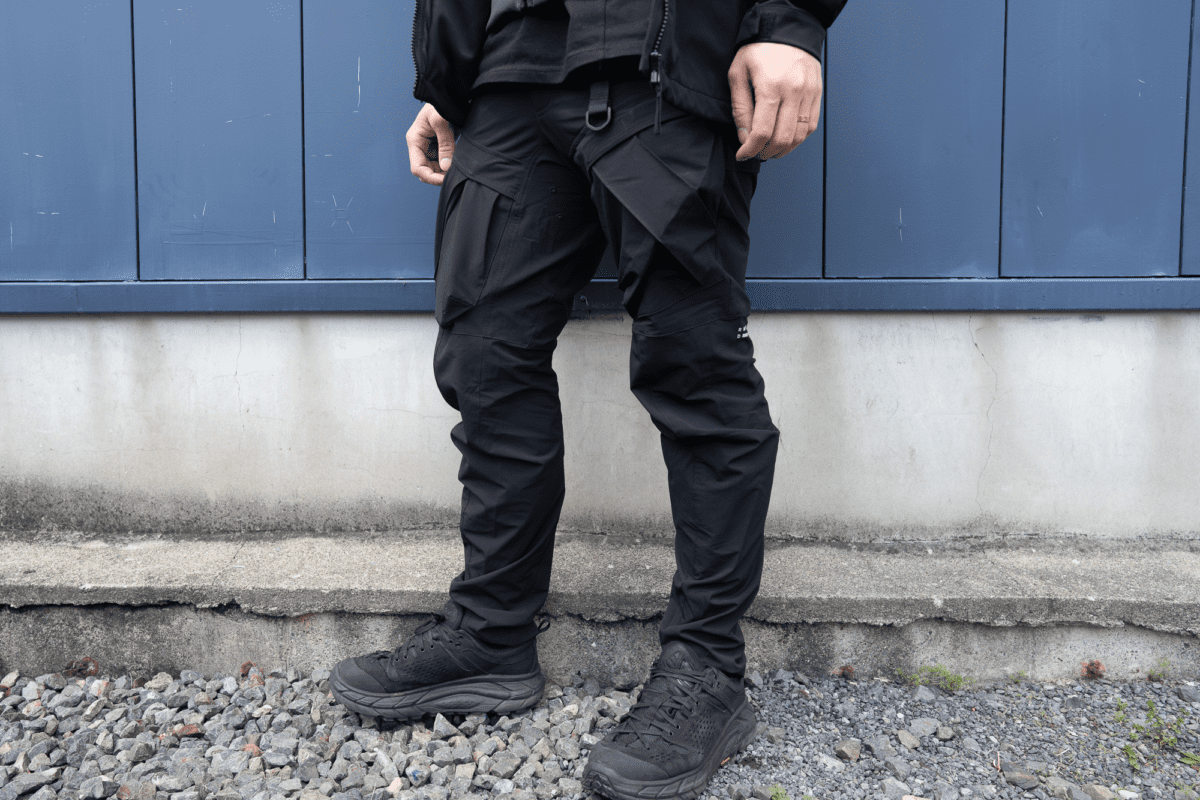 While this doesn't necessarily mean that it will be less durable, it does feel like tears could happen easier. But the stretchy fabric certainly makes it hard for that to happen.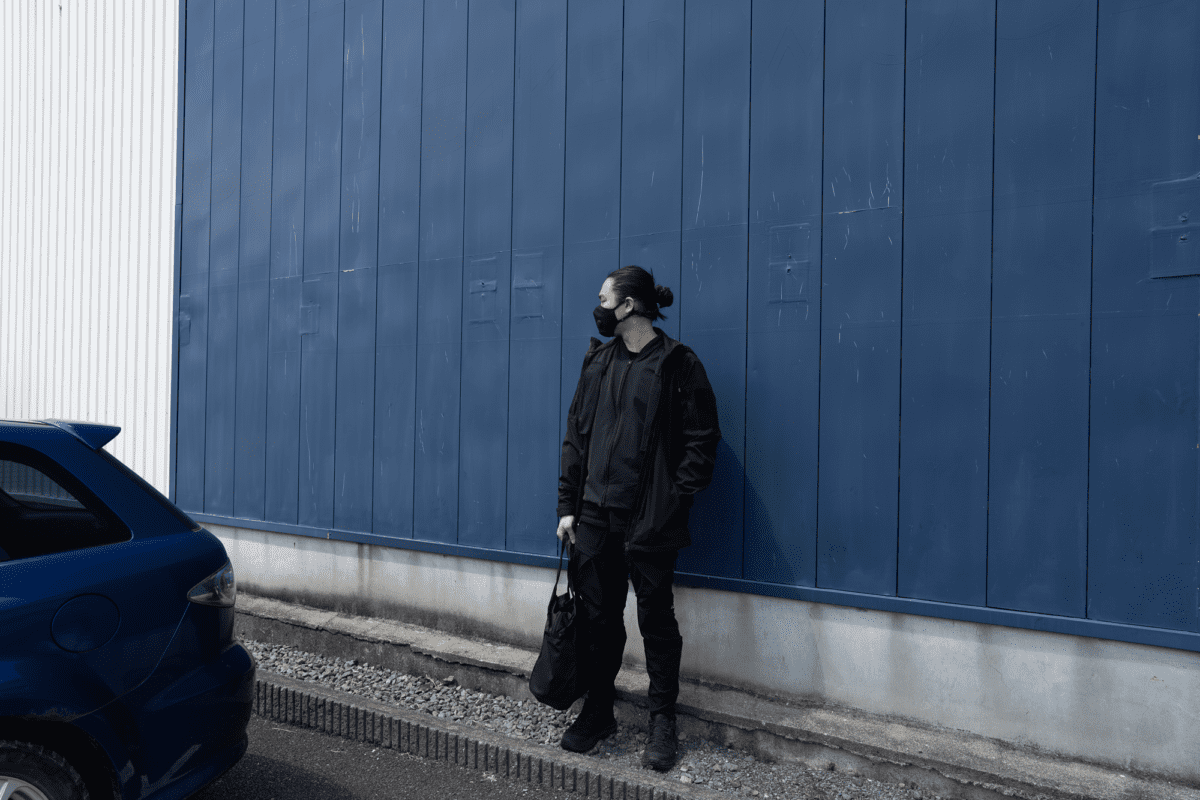 While I experienced a little more resistance with the stretch on the Riot Division 2 Pockets Pants Modified compared to the Western Rise Diversion Pants, you would still be able to do full-on splits in them.
Because of the paneling all across the pants, you can feel the stitching on your skin and they don't feel as comfortable as other pants I own. The material is a little too synthetic, which doesn't give you the comfort that you usually get with cotton. You'll especially feel this around your knees when you are sitting down with them.
When I first put the pants on, the size seemed perfect and I didn't need a belt. When I started stuffing my pockets, my pants started to sag to my hips. This is also due to the stretchable material which seems to give way with weight in the pockets. It was borderline dangerous, and felt like it would slide off my hips anytime.
Conclusion
Riot Division pieces are consistent and this is one of their less crazy pieces, which certainly makes it much more wearable for someone like me whose not always rocking the techwear look.
While the materials are not the best of the best, the prices are often much more reasonable and affordable than the other players in the techwear realm.
Additional Images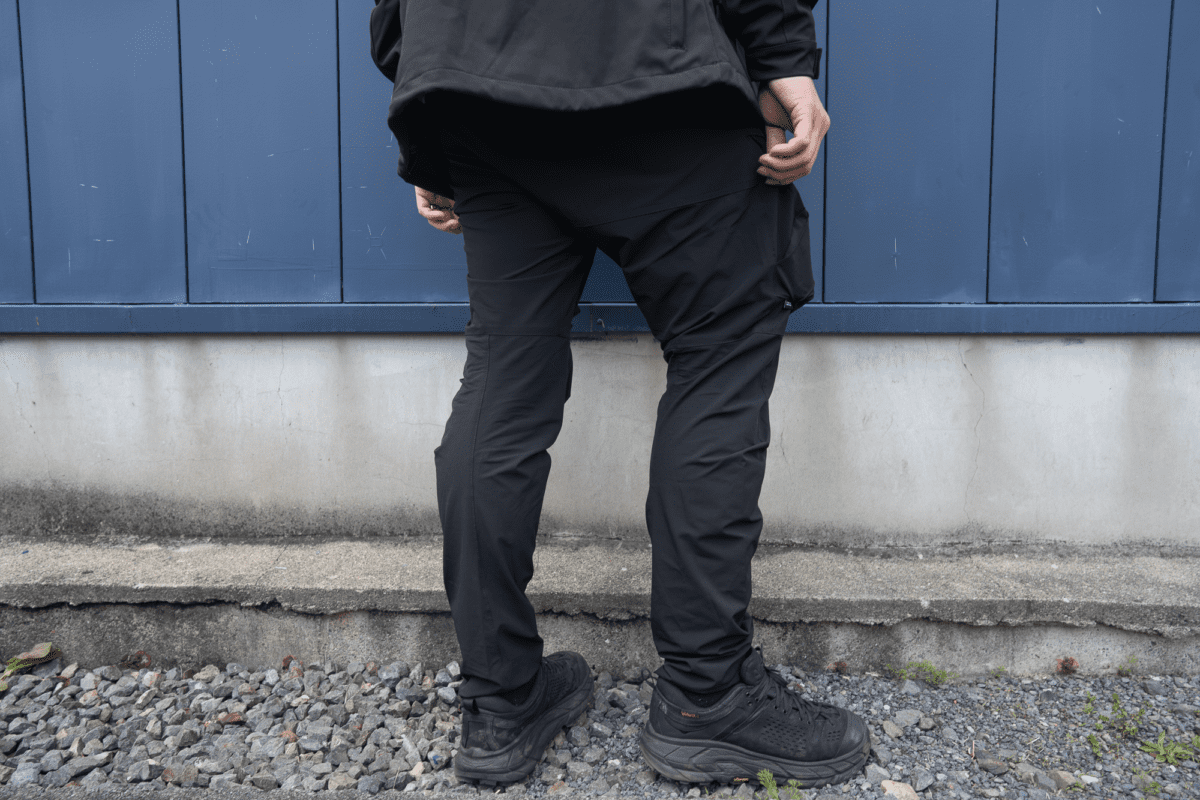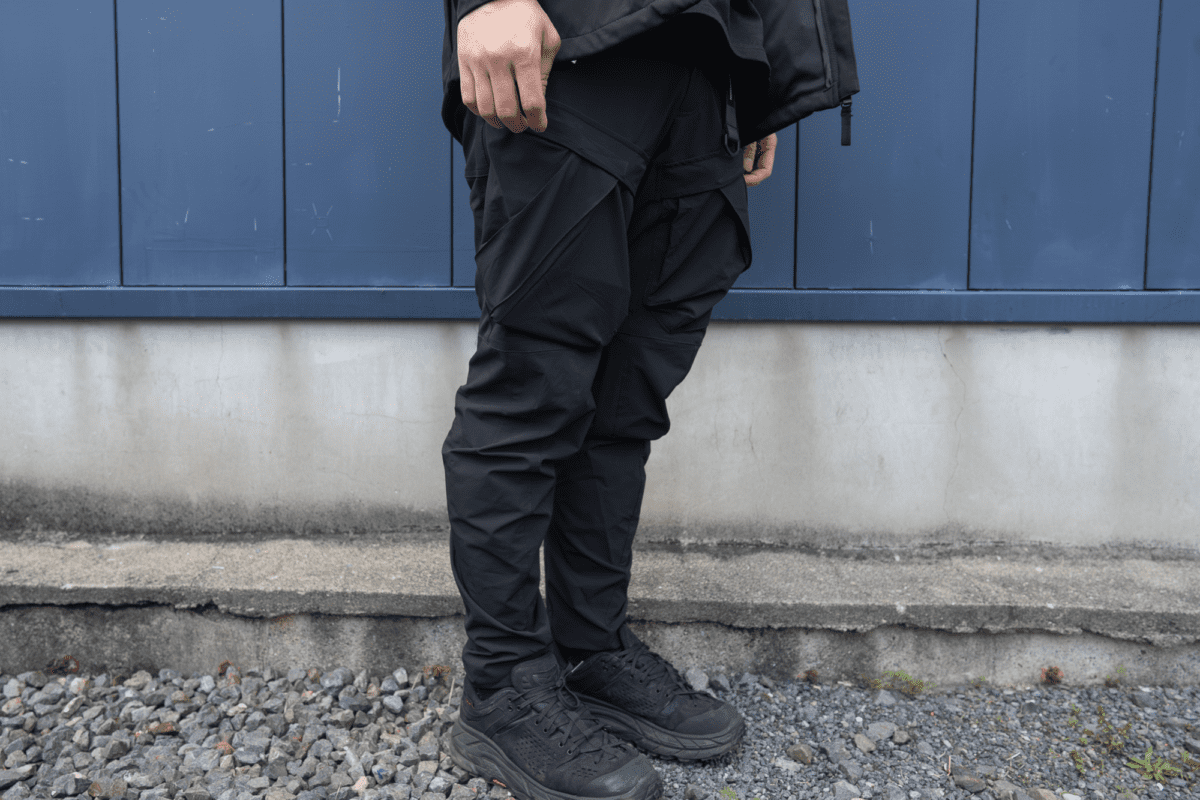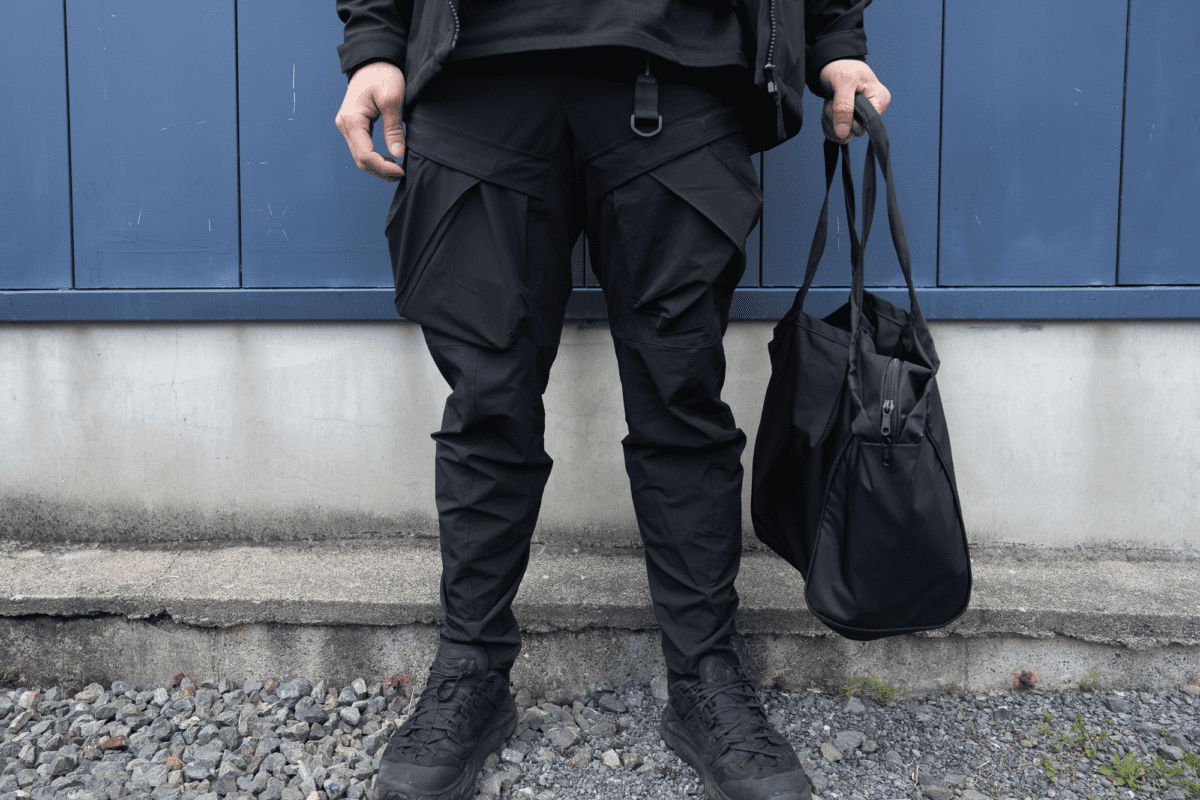 Like this review? See all of my in-depth reviews.
Also, consider supporting me by being a Patreon. Every cent given will go back into improving the content of this website.
Tagged pant review riot division