This website is made possible by readers. I may earn a small commission when you buy through the links in this article at no extra cost to you. Learn more.
Details
Price $198 on outlier.nyc
Material F.Cloth (97% Nylon, 3% Elastane, 200gsm high-tenacity air-texturized nylon 6,6 two-way stretch canvas)
Made in Portugal with Swedish fabrics
Overview
The Hard Shirt caught my eye the moment it was announced. I've always got a thing for overshirts, one of my favorites being the VETRA Workwear Jacket. There's just so much history and depth in something seemingly so simple.
The overshirt, sometimes also referred to as a shirt-jacket or "shacket" was originally a garment used to cover the suits of laborers, craft people, and artists, with the breast pocket being a convenient place to stash tools.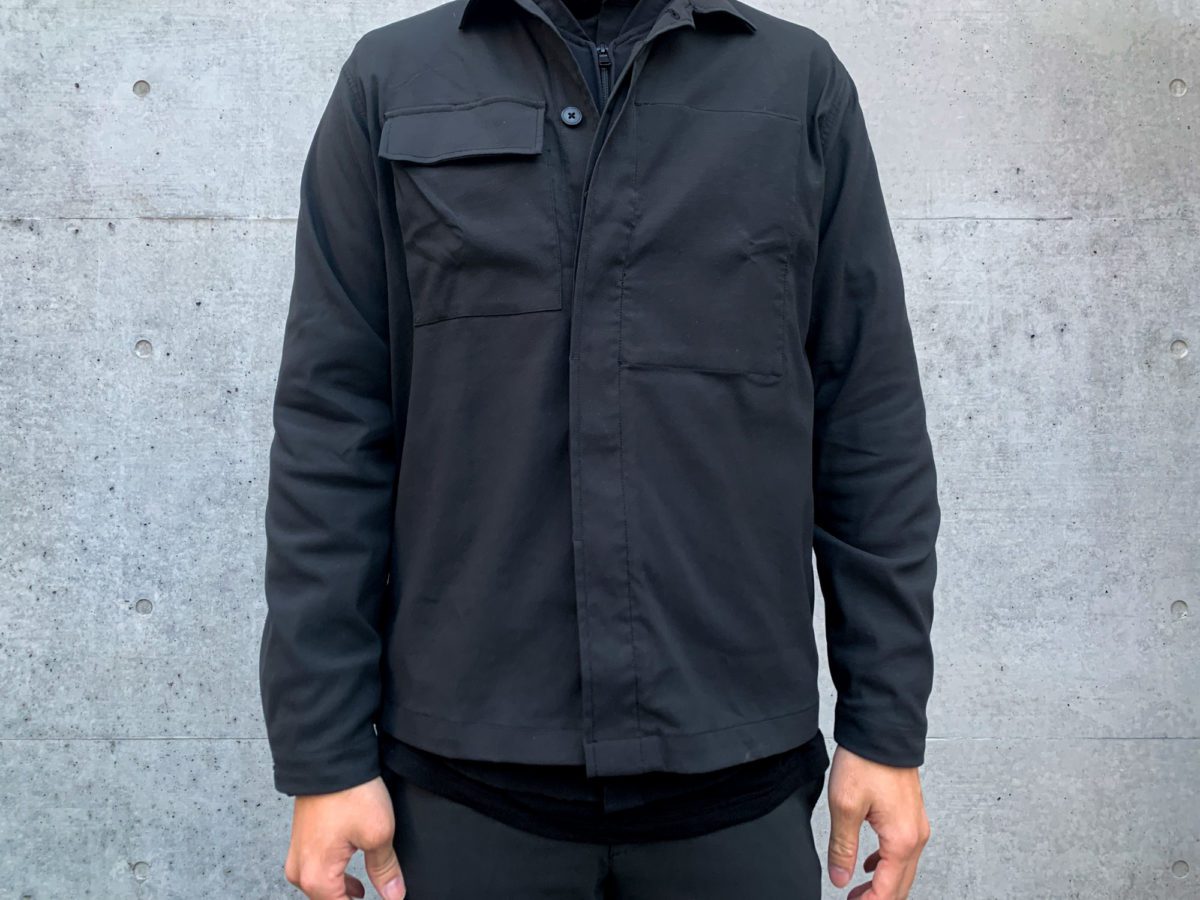 Fast forward to now, where overshirts are of an ambiguous role. They are neither a light jacket or a regular shirt but can be used as either. For me personally, an overshirt should always be used as a layer. I'm taking the "over" in "overshirt" literally.
They are the perfect layer for autumn or spring. Depending on how you style them, they can be smart enough for the office worker or nonchalant casual for the beach bum.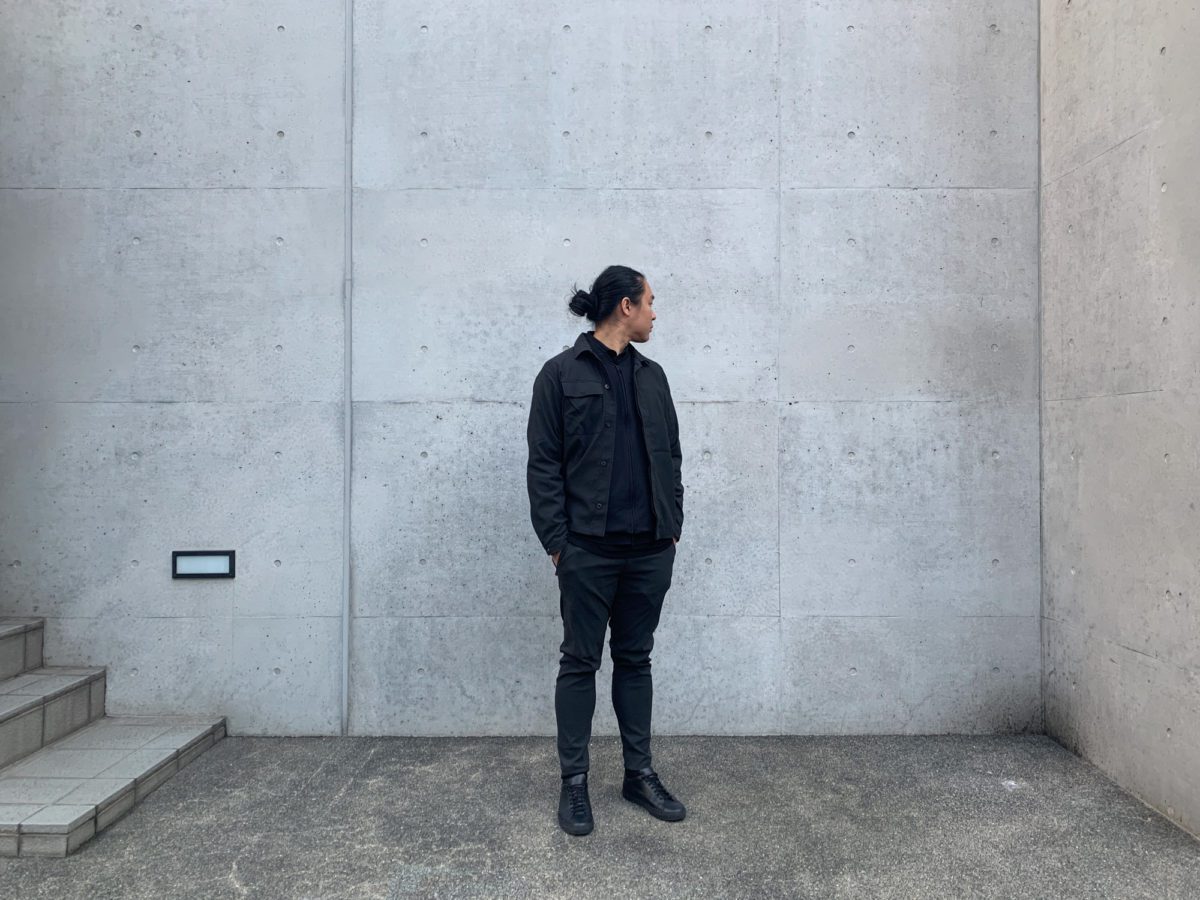 When the temperature changes and you are feeling a little too warm, they are also light enough to keep into your bag. In summer, I rock my Libertad Travel Shirt as an overshirt to protect myself from harmful UV rays.
So, you can imagine how excited I was to be able to review the Outlier Hard Shirt.
Style
The Hard Shirt comes in flat black, dark navy and dust olive colorways but as someone has a fetish for black clothing, I went immediately for the flat black colorway.
While the color was stated as flat black, the color was definitely nearer to charcoal for me. This was definitely something that is consistent with the F. Cloth. The Futureworks and Futuredarts, which are both using F. Cloth, is also of the same tone of black.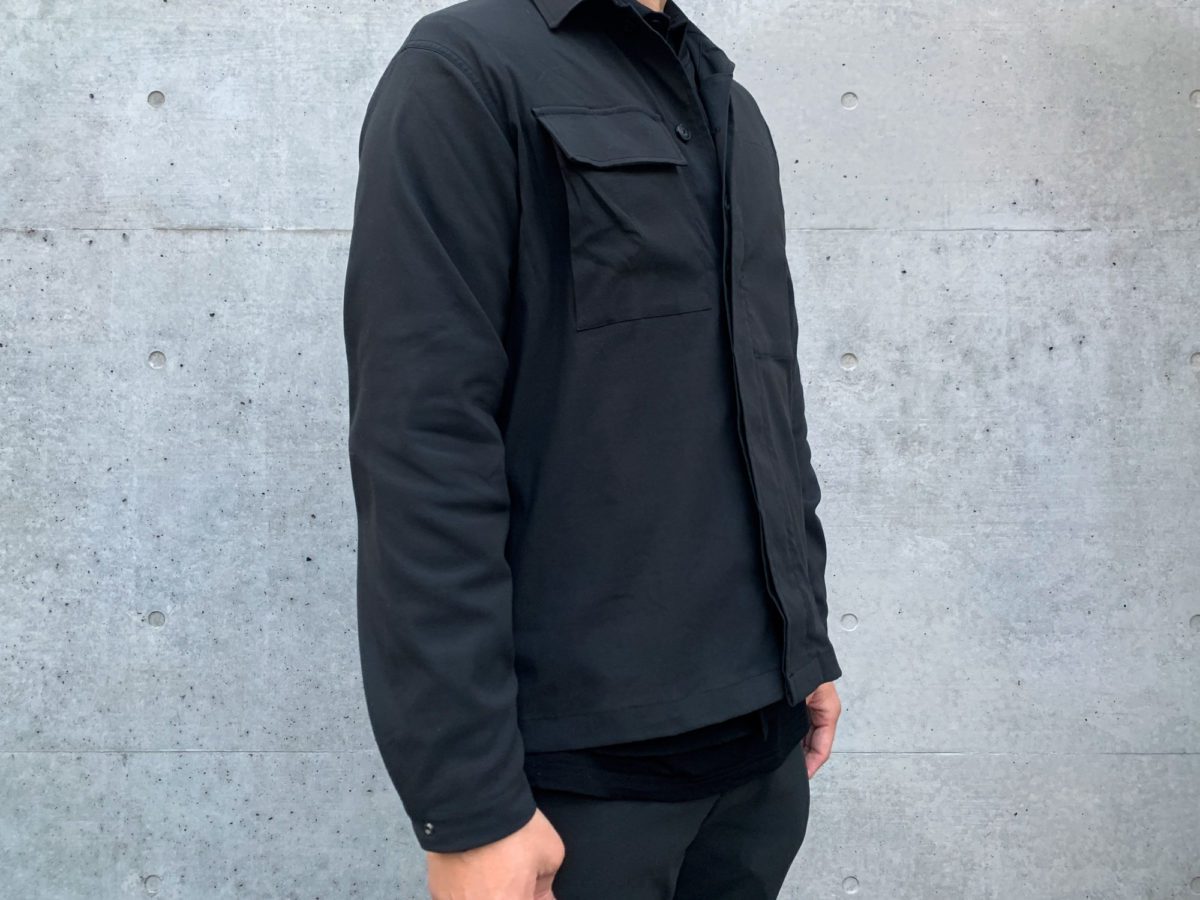 At 198 lbs and 6ft, I got a size large, which is the same size I get for all my Outlier outerwear like the Ecstasy in the Rain. I've been wearing Outlier for a long time now, and the consistency when it comes to sizing is one of the greatest detail I like about them for me.
As expected, the sizing was perfect. But like the S140 Shirt, I felt the fit was a little short to wear as a regular shirt. I believe that the Hard Shirt is designed as an overshirt from the beginning so I shall be reviewing it as such.
But no one likes ads, so I got rid of them. If my articles helped you, I ask for your support so I can continue to provide unbiased reviews and recommendations. Every cent donated through Patreon will go into improving the quality of this site.
There are some who tried the Hard Shirt and found oversized and had to take it in at a tailor. But, since I got it to layer and I generally prefer looser fits, I found it a relaxed fit but not oversized.
The exterior of the Hard Shirt was extremely simple. On your right chest, there's a pocket with a flap (no visible buttons) and on your left chest, threading, which secures the hidden pocket behind it, can be seen.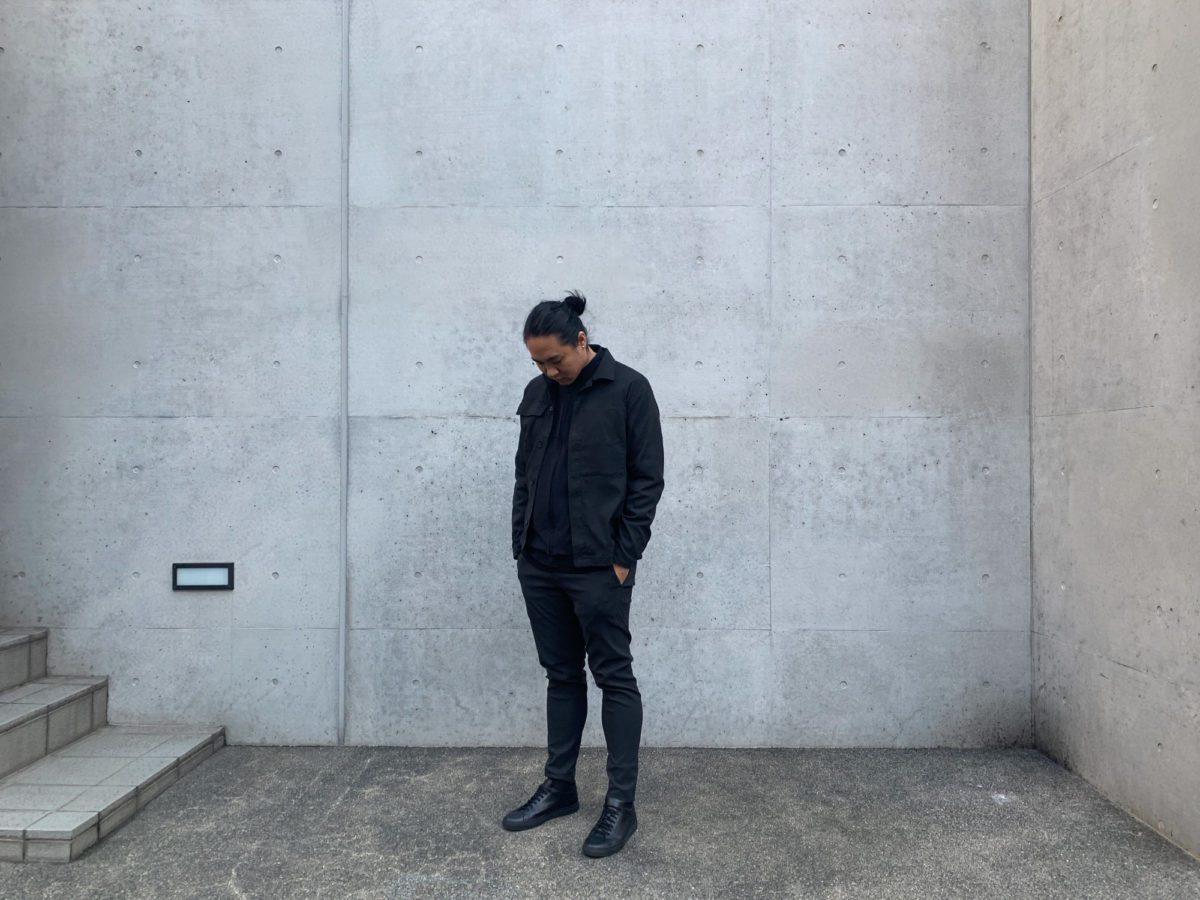 When fully buttoned up, the custom Italian Mombasa buttons are hidden. But I normally leave them unbuttoned. During winter in Tokyo, I often layer them over the Hard/co Merino Hoodie. It was roomy enough for a layer as thick as the Hard/co hoodie but that would be as thick a mid-layer as I would go.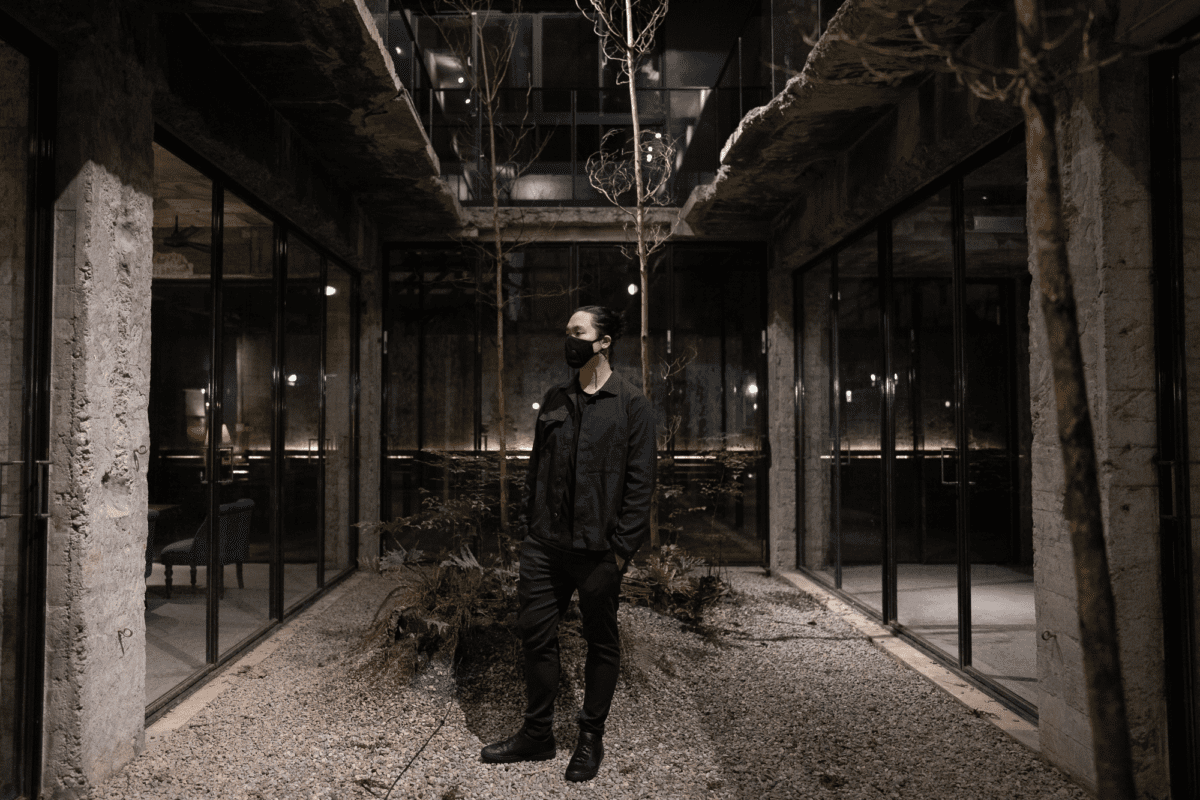 Speaking of the buttons, they have a tortoiseshell-like pattern as opposed to the usual flat black that Outlier goes for. They are also a little thicker and traditional looking than the usual techwear buttons they go for, which gives it a bit of a rustic feel. Pretty fitting for a garment as classic as the overshirt, I'd say.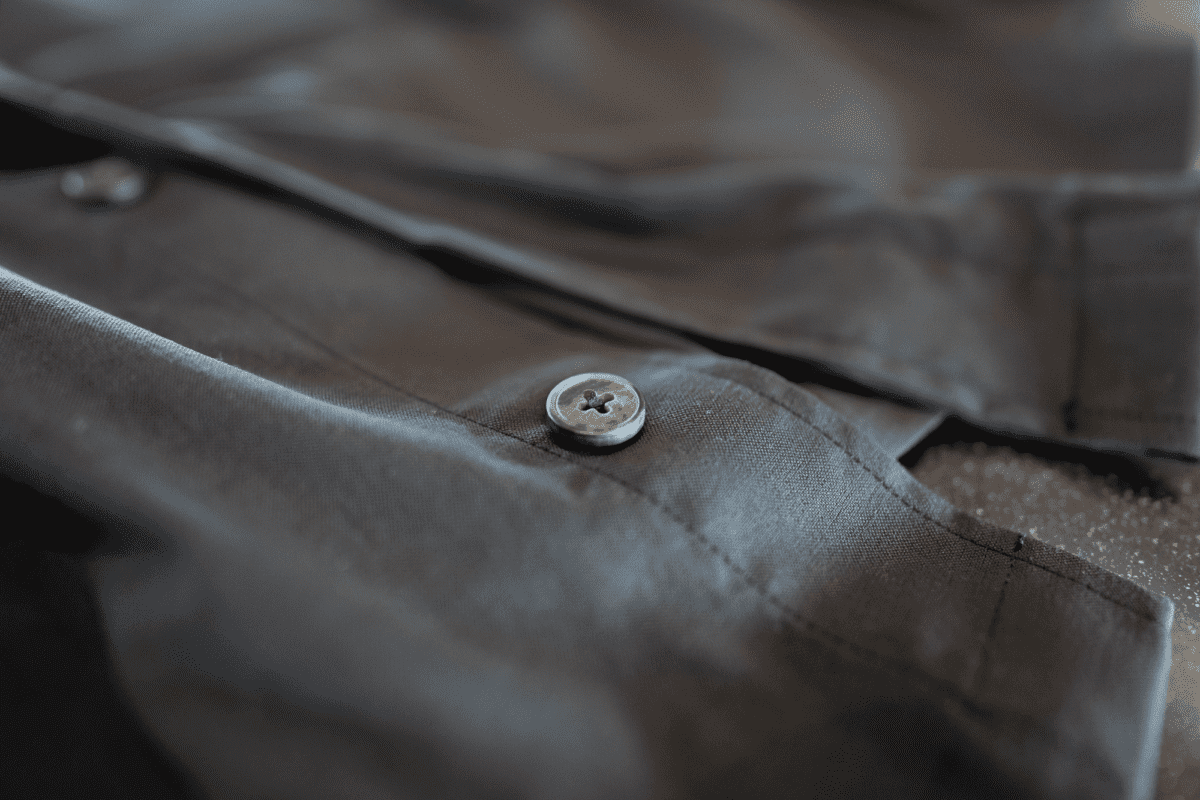 Materials
The jacket uses F.Cloth, which is the same material you find on the Outlier Futureworks.
The F. Cloth fabric is a 200gsm, 97% Nylon, 3% Elastane canvas, with a substantial 35% two-way stretch.
The fabric is made in Portugal with Swedish fabrics. Man, Outlier knows how to make the material sound high-quality just from the origin. Its air-texturized CORDURA grade nylon yarns are engineered to be strong yet soft enough to wear for a year-round comfort.
A light DWR has been applied to the jacket to keep it dry during light showers, but don't rely on it keeping you dry during monsoon season. I did wear this shirt out during some light showers. While most of the liquid would bead off, if you left it long enough, the liquid would slowly permeate the fabric and you would feel it through the shirt.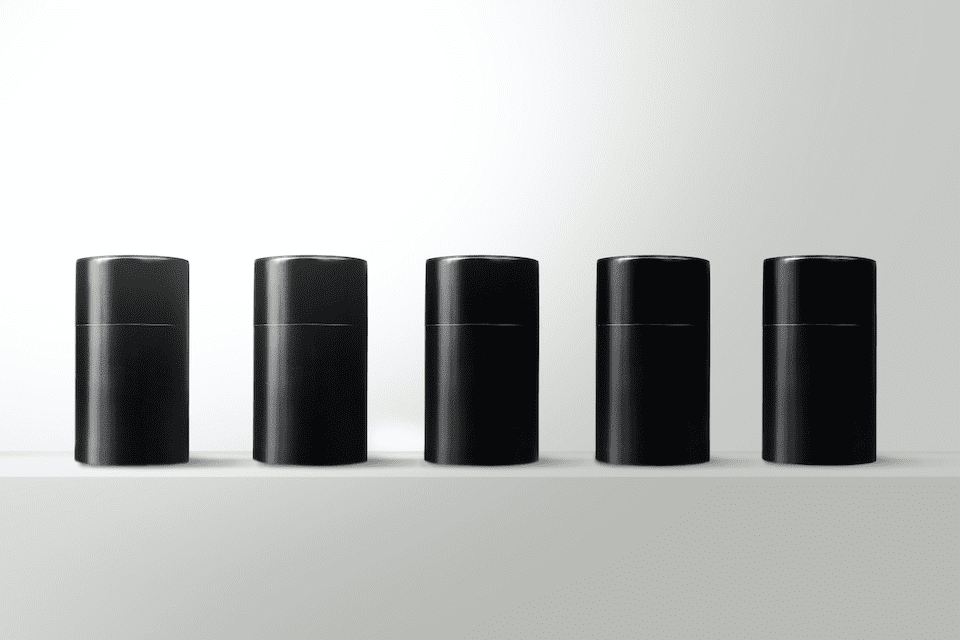 I found a 100 year old company that would create these heirloom quality canisters for me. They are handmade and will keep your tea leaves, coffee beans or anything that you need dry for years to come.
or read review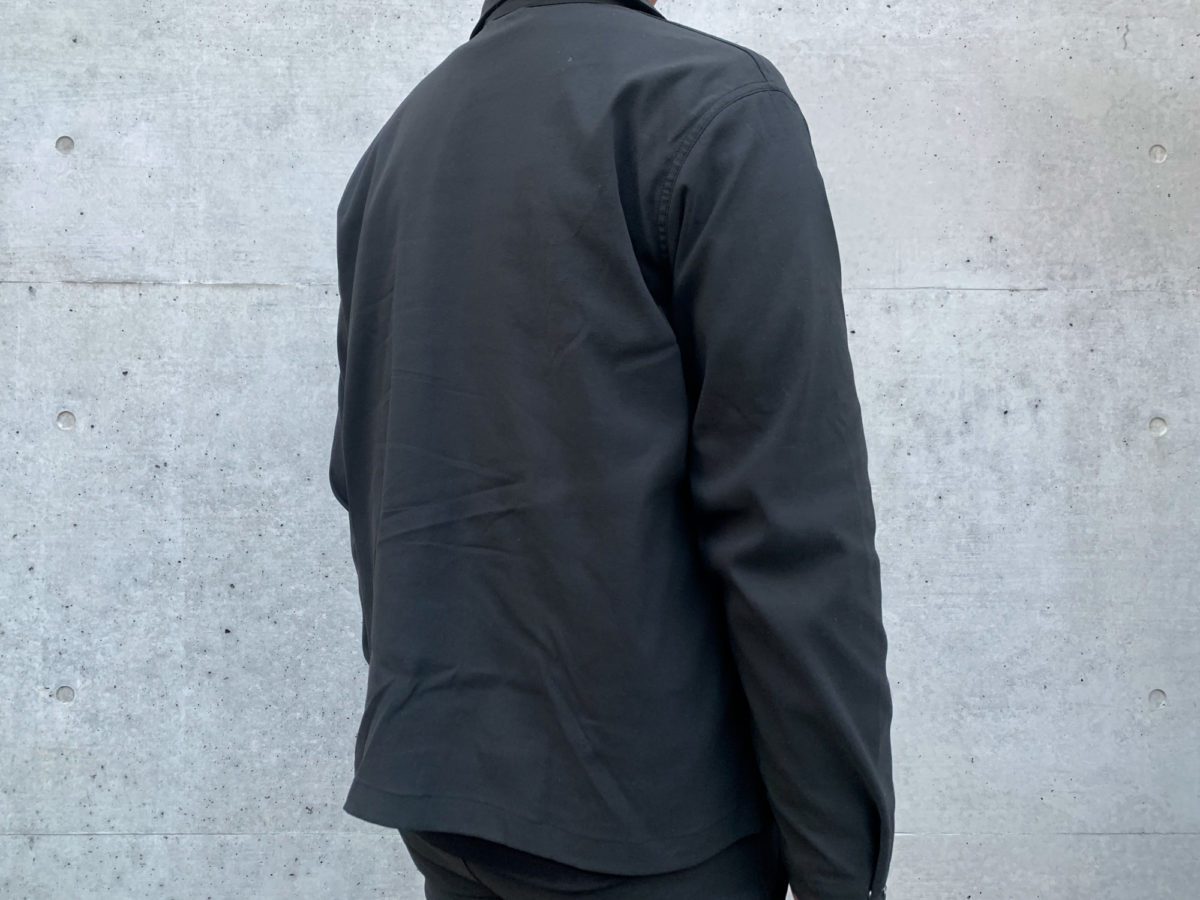 Although, with any kind of DWR coating, with continuous wear and wash, would lose its resistance over time. The water-resistance has to be maintained by reapplying the DWR coating regularly with something like Nikwax's products.
F. Cloth means that the shirt has a two-way stretch. I've only used it as a top layer so far, so I didn't need that stretch since it's layered over pretty thick mid-layers that wouldn't allow me to stretch anyway. But, it certainly isn't a bad thing to have.
Usage
This jacket is incredibly easy to put on. Whether you have a few layers under or just your base layer, it goes on easily in terms of style and fit.
At the end of the sleeves, there are buttons that let you reduce the size of the cuffs. With two buttons to choose from, you can have three sizes of openings including if you just not button it at all. I've found that the middle size is the best, and only size for me. Leaving it unbutton just looks too unstructured while buttoning it to the tightest size looks way too tapered and unnatural.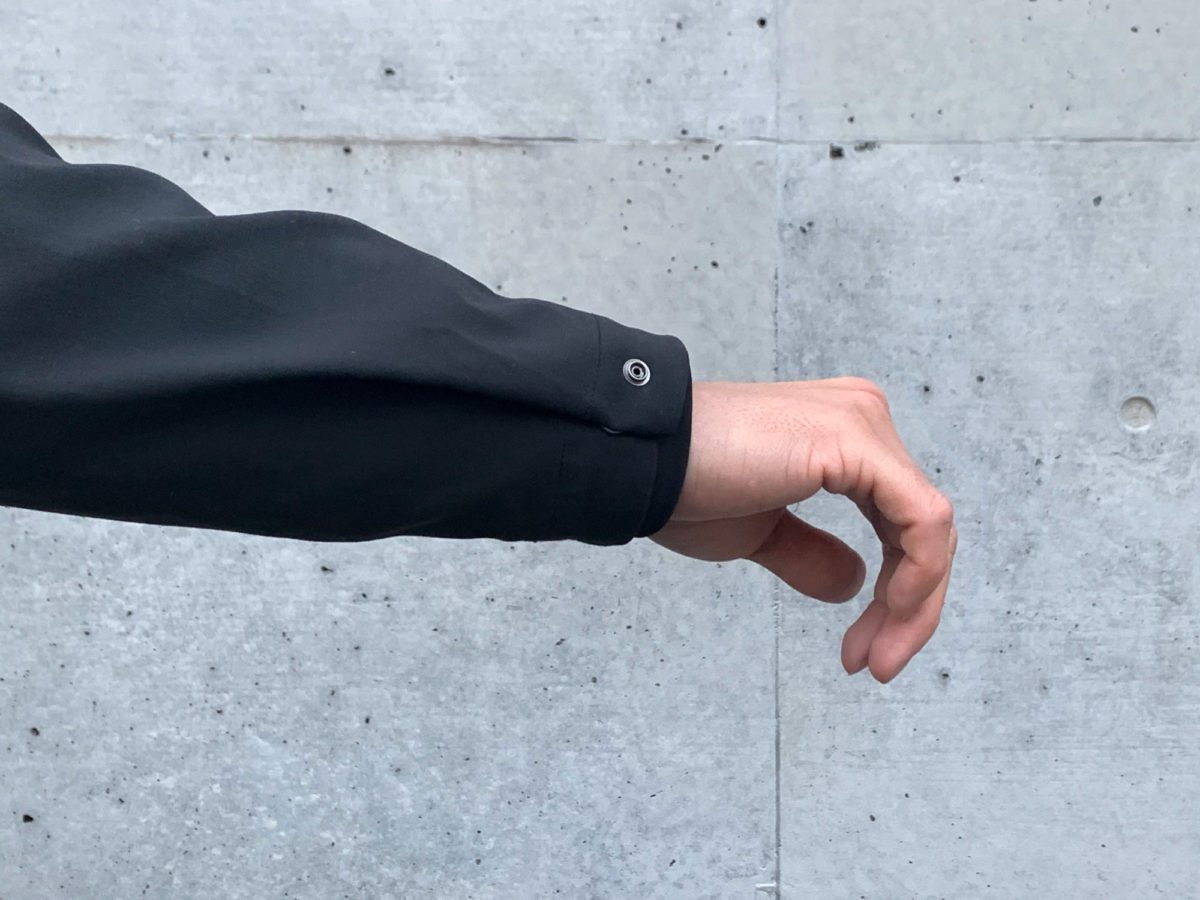 There is a hidden pocket on the left chest. I thought that I wouldn't use it at first, given that it is secured only by a single button. With the opening facing sideways, it just feels a little insecure, especially for smaller items.
But when I took it on my trip to Taiwan, I ended up using it more than I expected, putting in things like my passport to quickly free up my hands. I haven't had any experience with things falling out so far.
It was also able to fit a surprising amount of stuff before it felt too full to easily take something out. I was able to fit my Passport with my WAYFINDER BORDERLESS Passport Cover, iPhone XS Max, and Master & Dynamic MW07 PLUS before it felt a little full.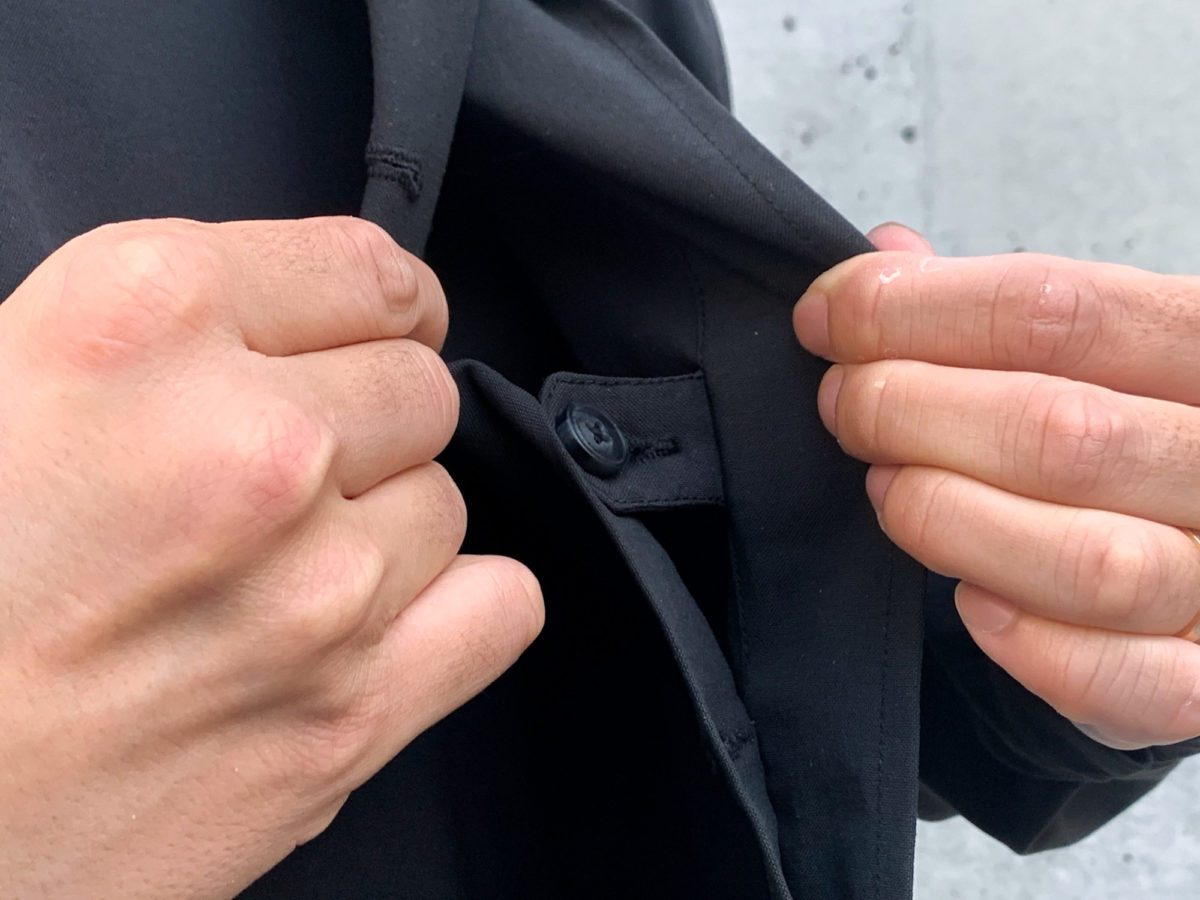 The pocket (with the flap) on the right chest is also secured by the same style button, which I'm honestly not a fan of. Since it's easy to forget it's there, you would probably fumble with it even if you just want to quickly access something. Compared to the hidden pocket, I prefer this to put smaller items, like my Master & Dynamic MW07 PLUS, since they are harder to fall out in here.
I actually wished they would include a large interior pocket (like that huge internal mesh pocket on the Ecstasy in the Rain). Even handwarmer pockets would do instead. I felt those would be utilized more naturally and frequently in an overshirt like this.
By this time, I'm also pretty used to the standard of DWR on Outlier's clothing. It's usually enough to bead water away during light showers but would soak through during a downpour. Since I usually carry an umbrella (it's an all-black foldable one from Seven Eleven) with me, it was enough to keep me dry from the peripheral rain damage during those times.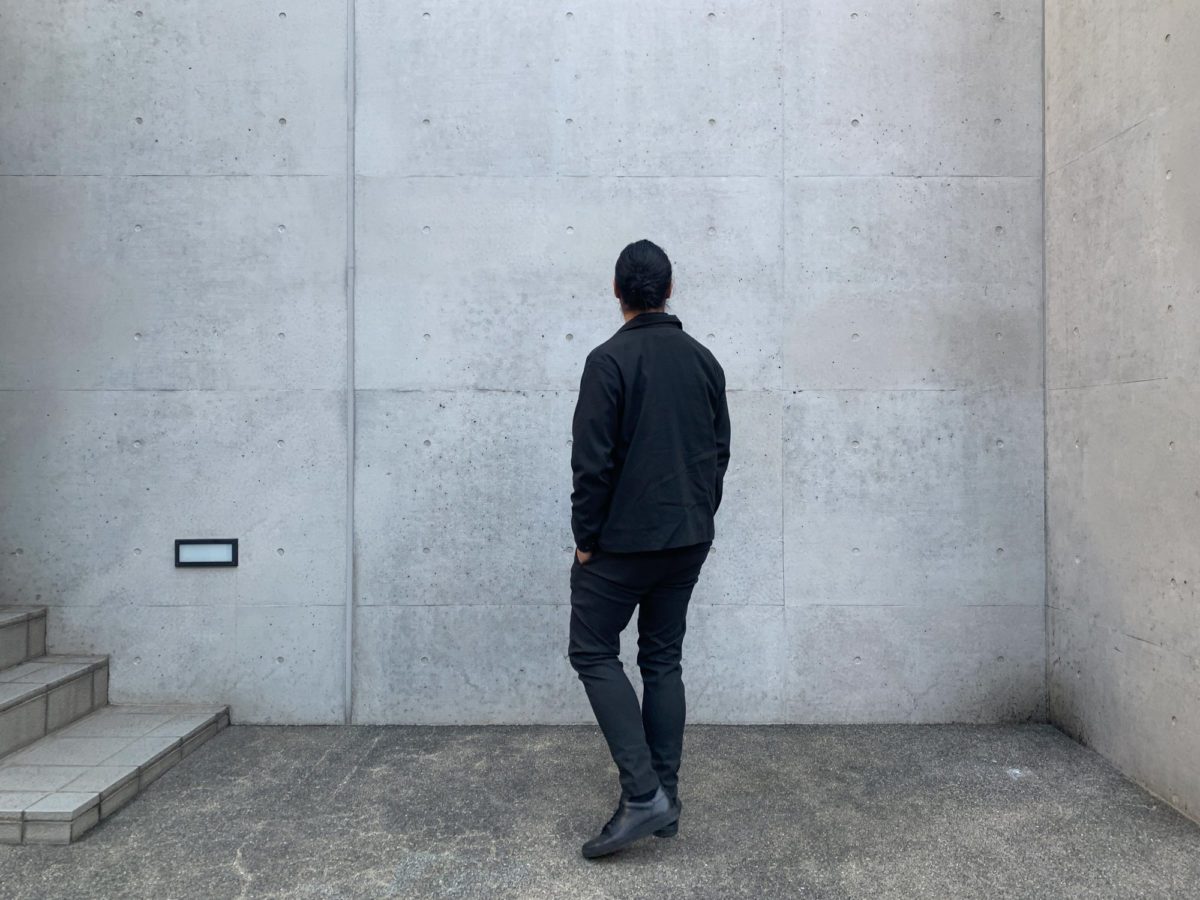 Conclusion
Yet, another solid piece from Outlier. But somehow, it lacks that little magical element I see with some of their other pieces like the Ecstasy in the Rain. Rather, it feels more like a simple piece made to be part of the core collection.
At the $198 price point, I find this to be a worthwhile purchase and would recommend it to anyone looking for an easy-to-wear overshirt.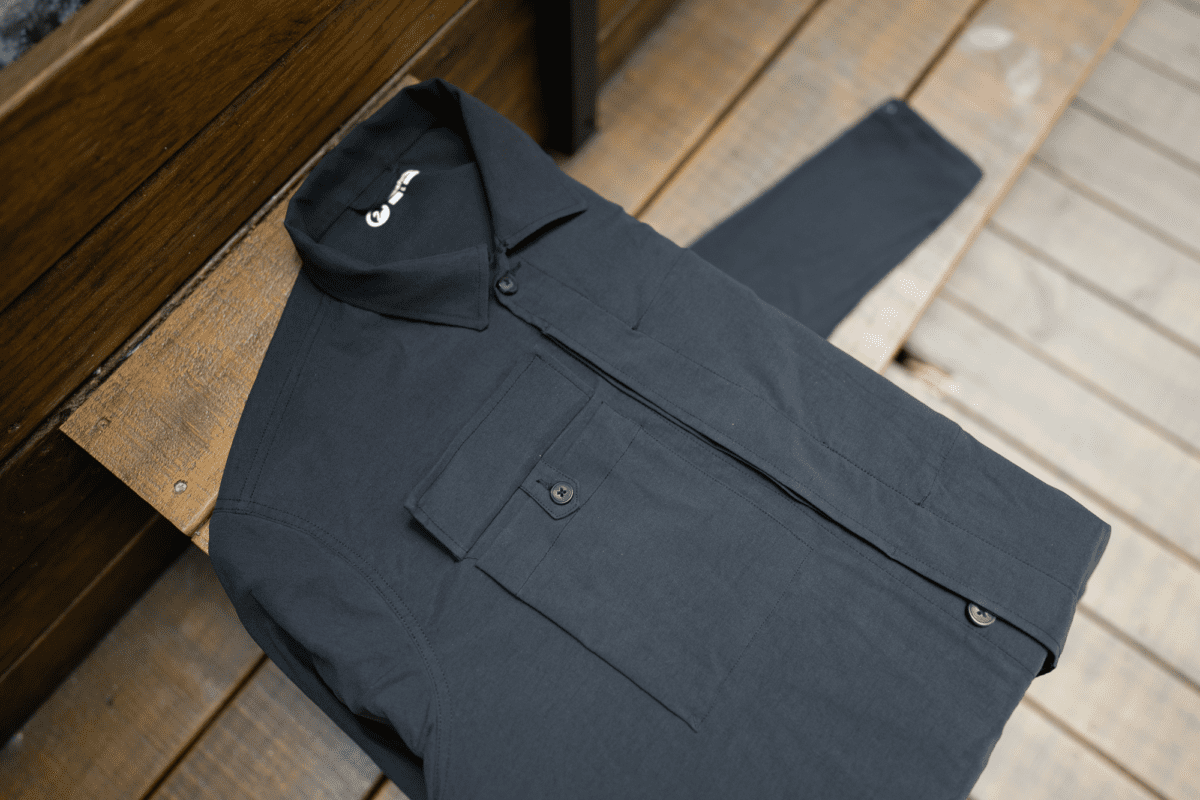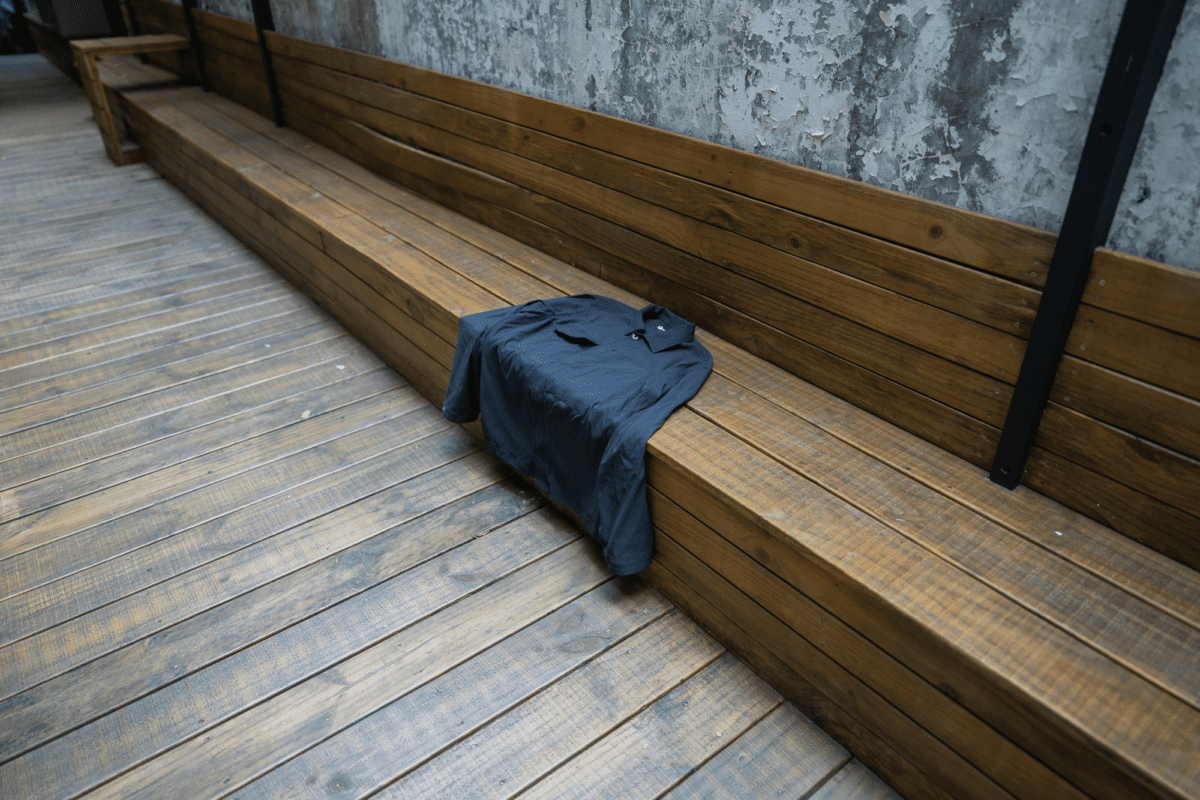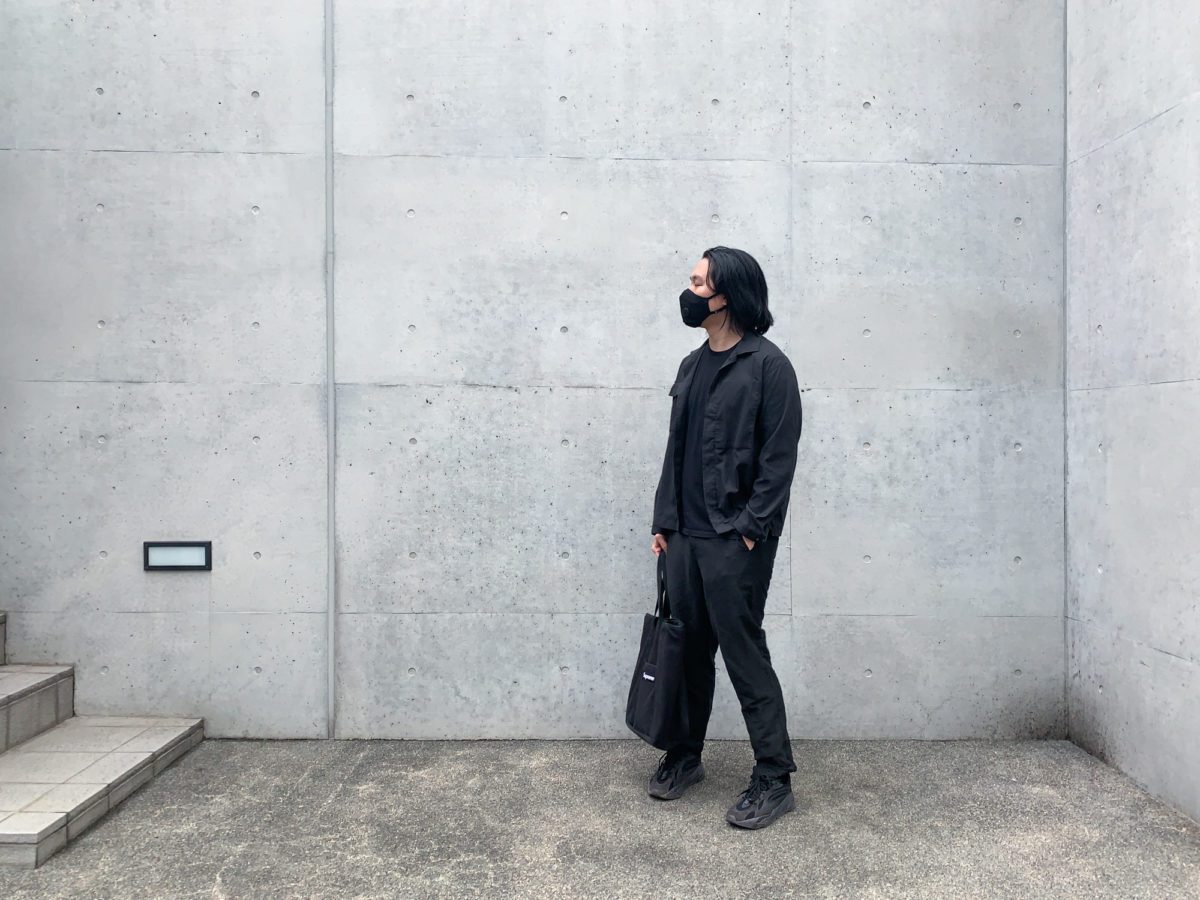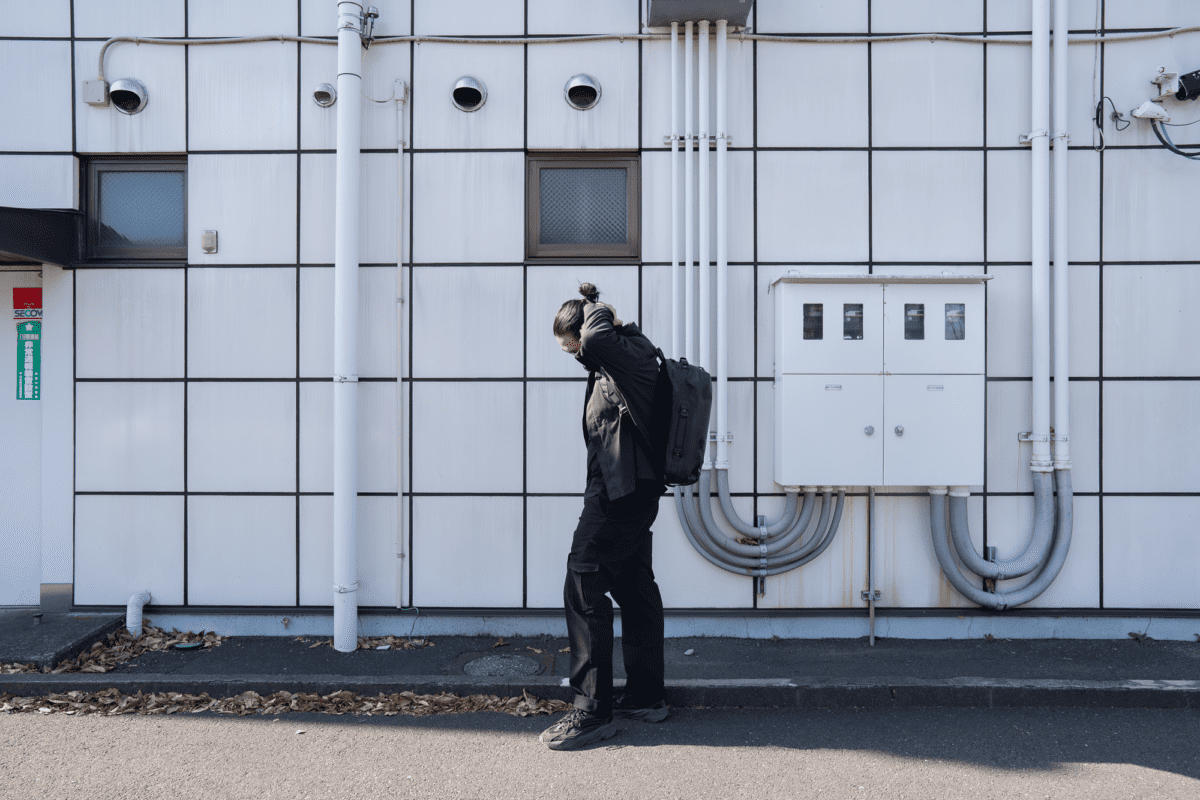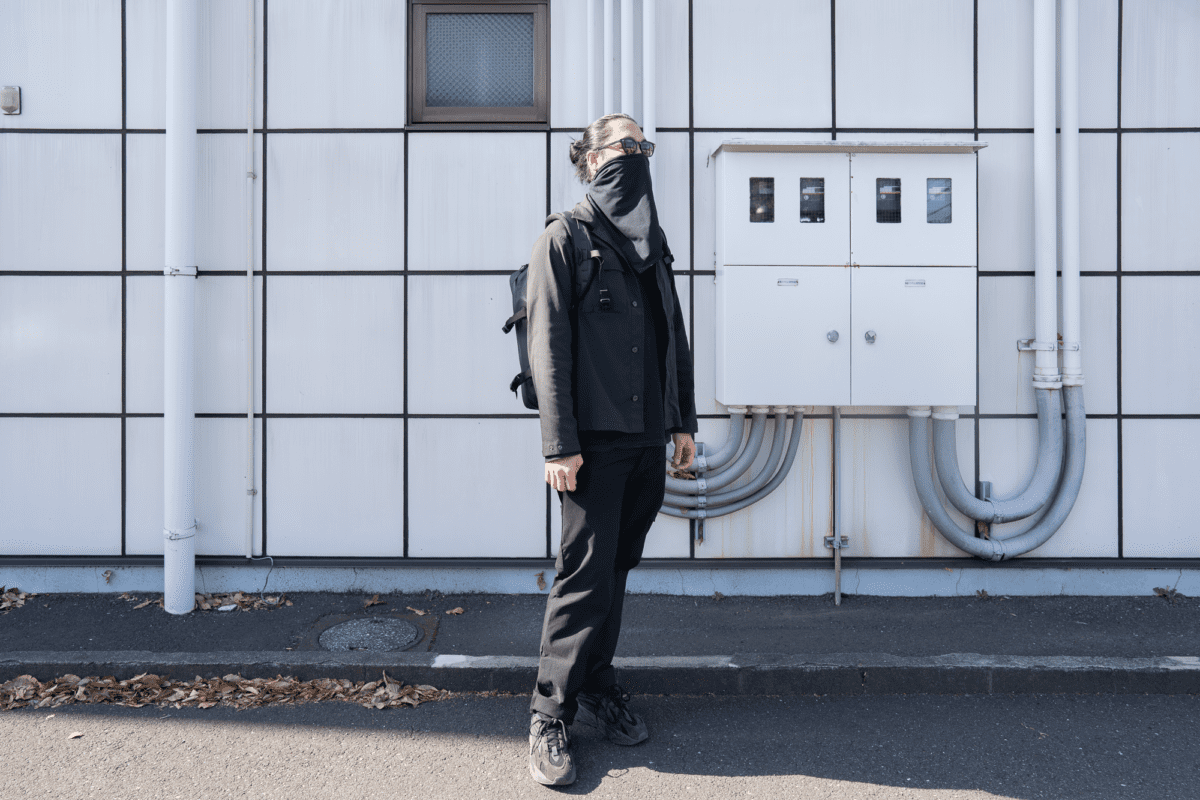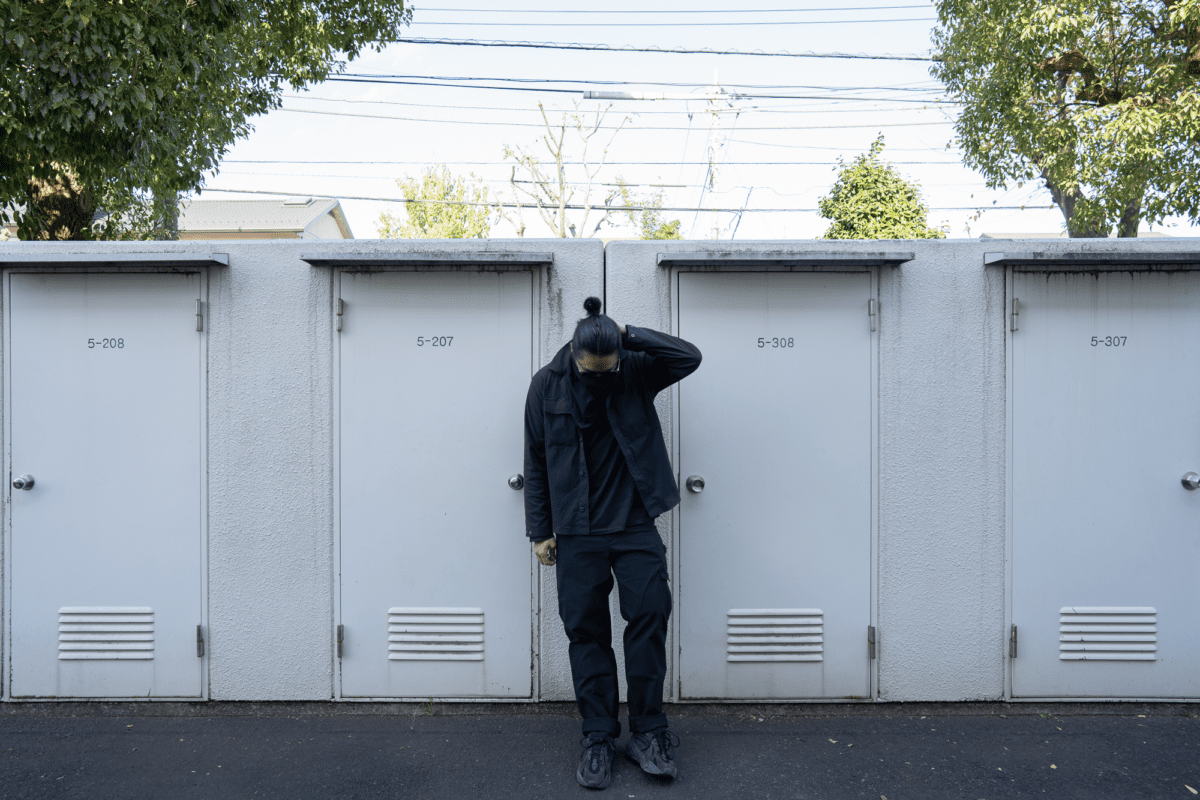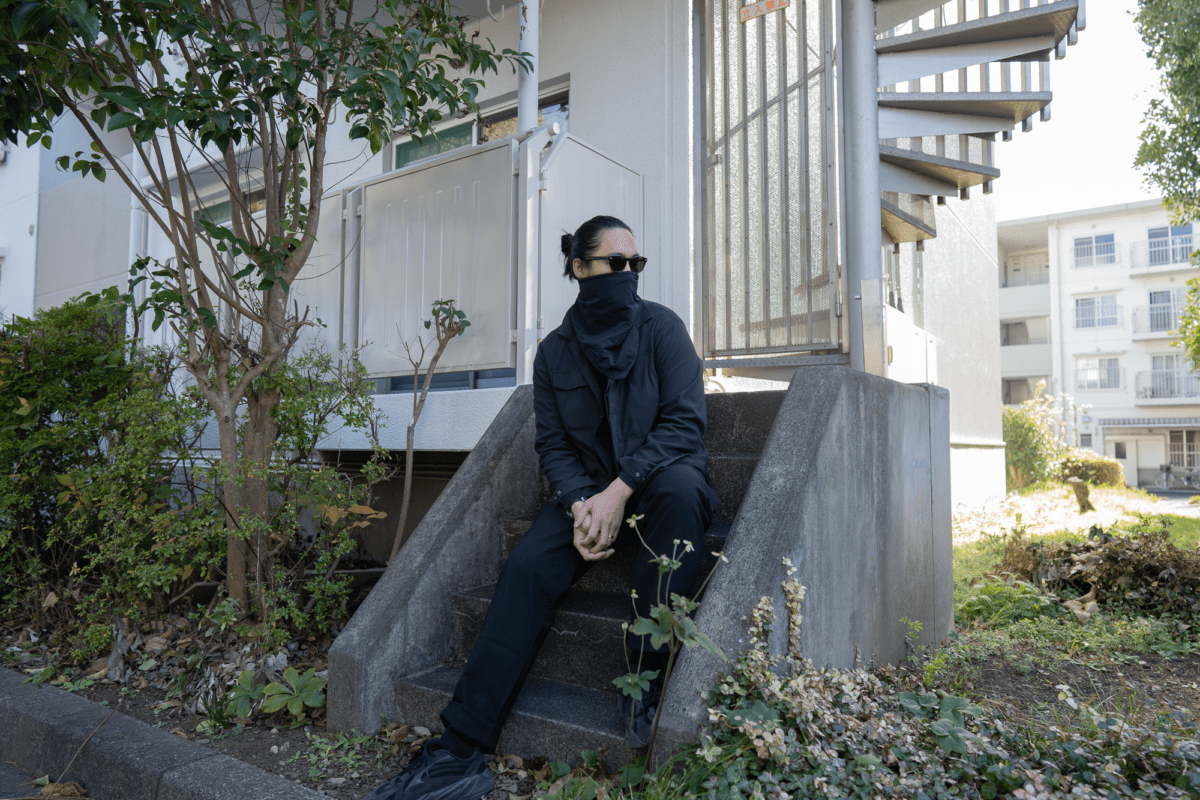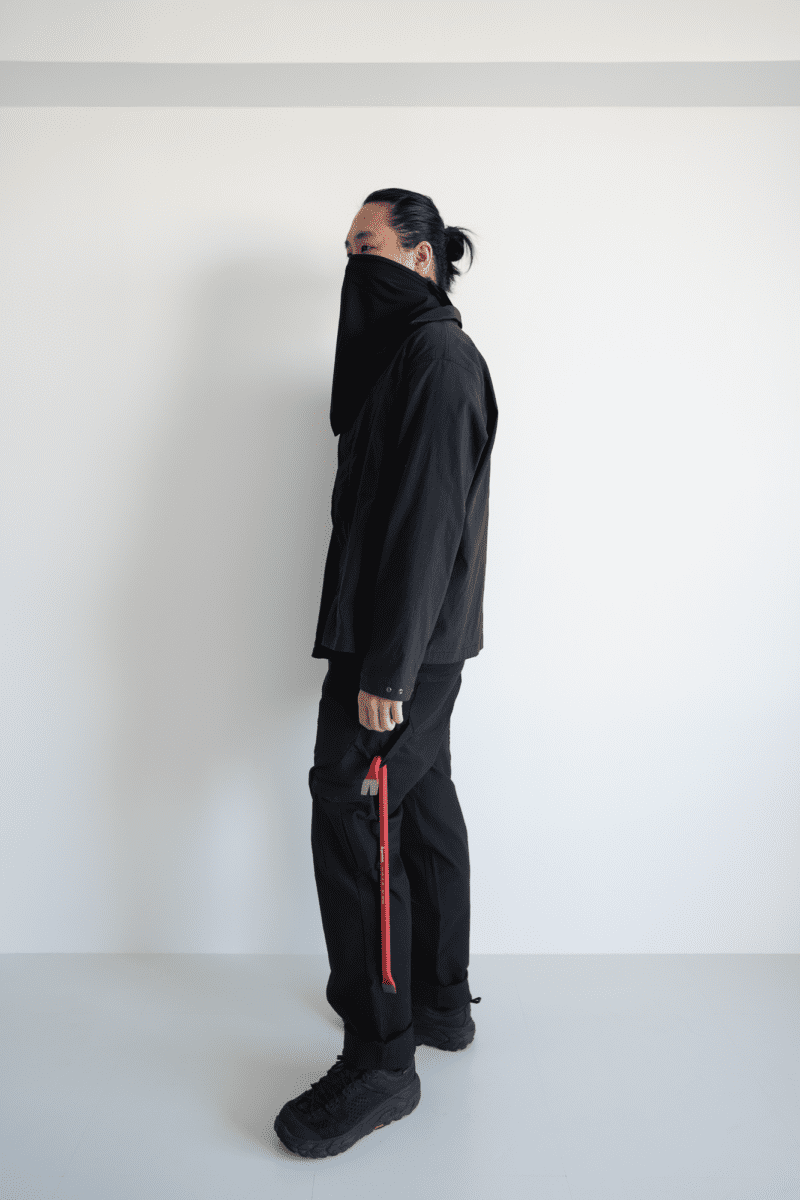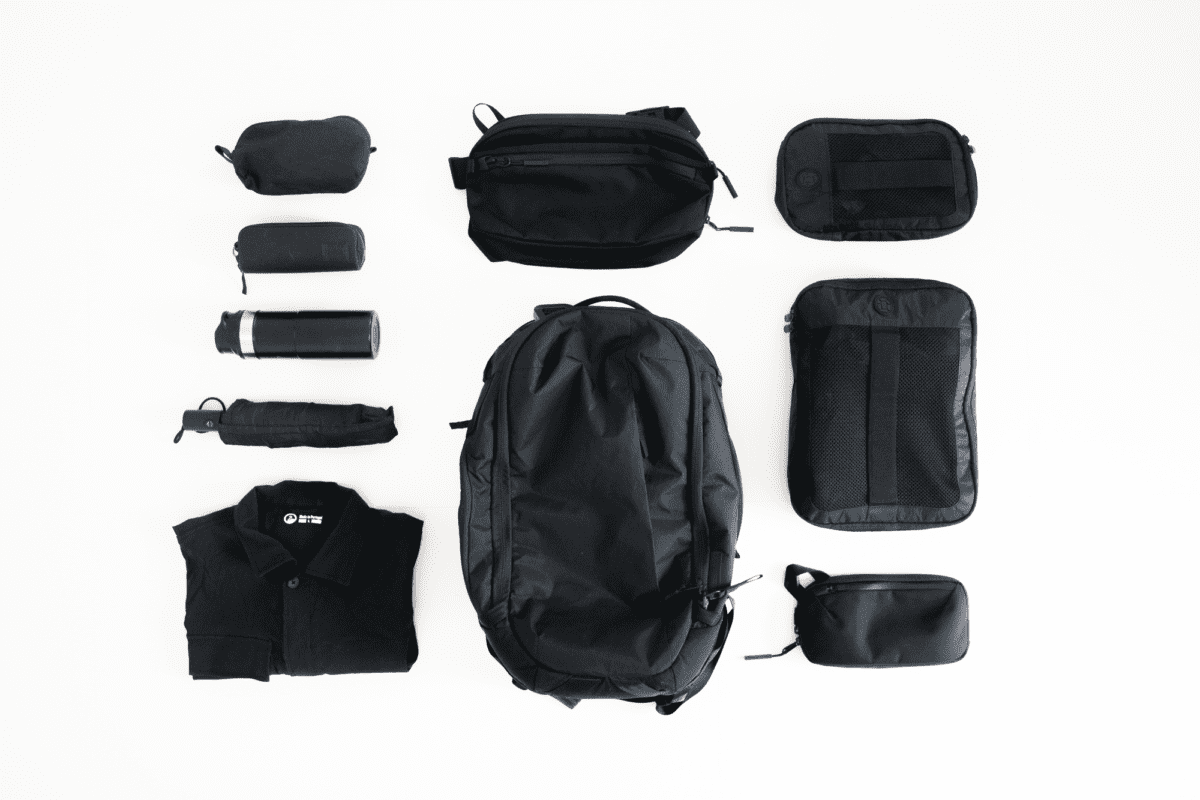 Like this review? See all of my in-depth reviews.
Also, consider supporting me by being a Patreon. Every cent given will go back into improving the content of this website.
Tagged f cloth outlier overshirt review shirt water-resistant