This website is made possible by readers. I may earn a small commission when you buy through the links in this article at no extra cost to you. Learn more.
Details
Price $135 on outlier.nyc
Material 97% Nylon, 3% Elastane
Weight 250 grams (Size 32)
Made in New York City with fabric woven in Sweden.
Overview
If you've read my blog enough, you'll be able to tell how big an Outlier fan I am. So, this review might very well be biased despite my best efforts to not be.
I own more than $3000 worth of Outlier goods (it's an addiction, I know), including the two pairs of New Way Shorts and the Futureworks, which are in the same material as the New Way Longs.
The New Way Longs is essentially a variation of their classic favorite, the New Way Shorts. After a few weeks with the New Way Longs and add to that about two years of experience with the New Way Shorts, I felt fairly confident I know enough about the ins-and-outs of the product to write this review.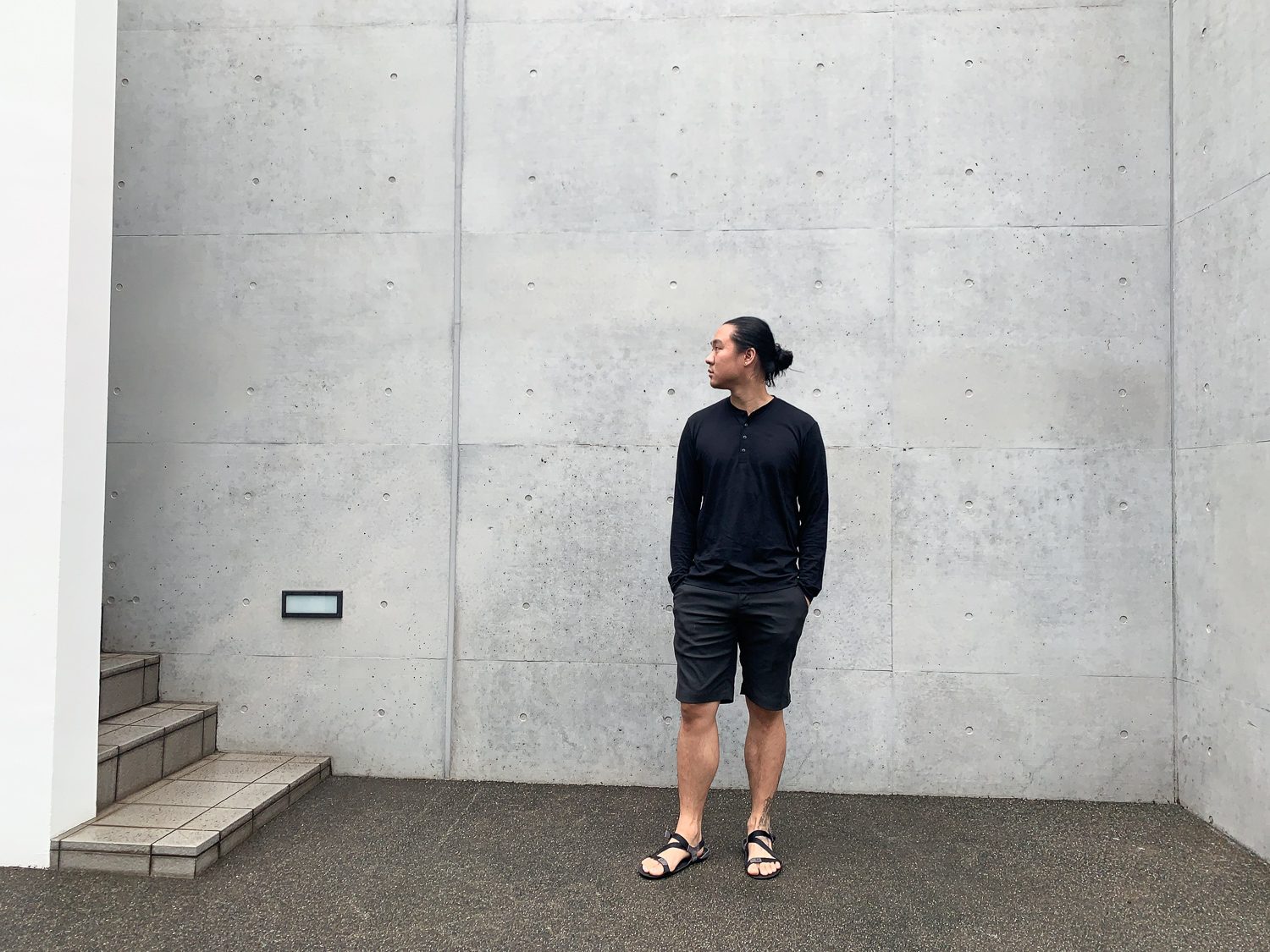 Style
The shorts come in four colors, Flat Black, Deep Gray, Blue AF and Sandstorm. Since I only wear black, no prizes for guessing which one I went for. You also want to note that the flat black isn't an absolute black, and is more grey than most black clothing.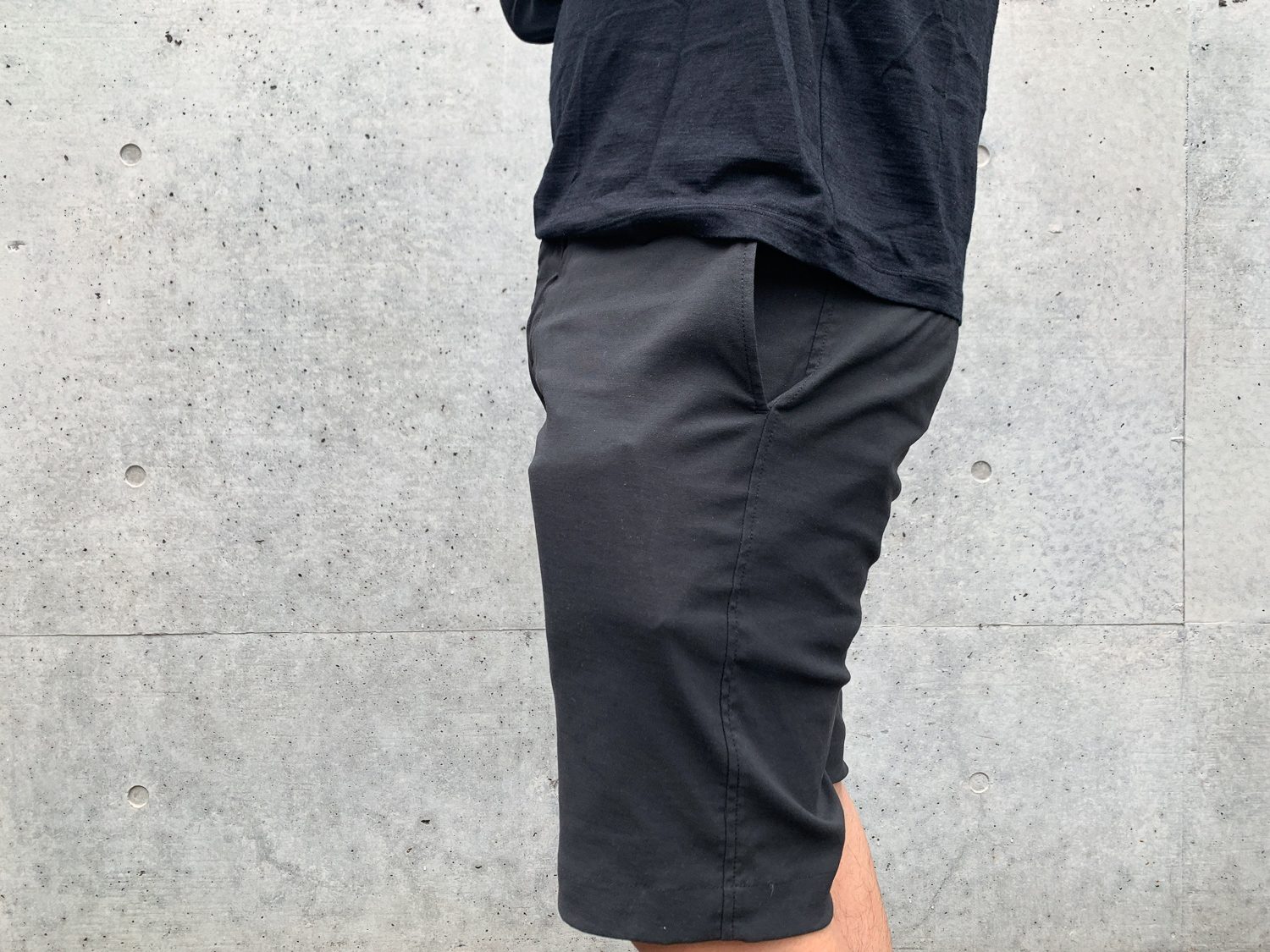 As expected of Outlier, there is absolutely no external branding on the shorts, a consideration that I take pretty seriously when I make my purchases.
For those of you who own New Way Shorts like I do, no surprise here, the New Way Longs are a longer version of that.
The length of the New Way Shorts, while not more than the New Way Trunks, have a certain swimming trunks look to them. The New Way Longs negate this with a length that is just above the knee.
Compared to the New Way Shorts with an 8 inch inseam, the New Way Longs is 3 inches longer at 11 inches.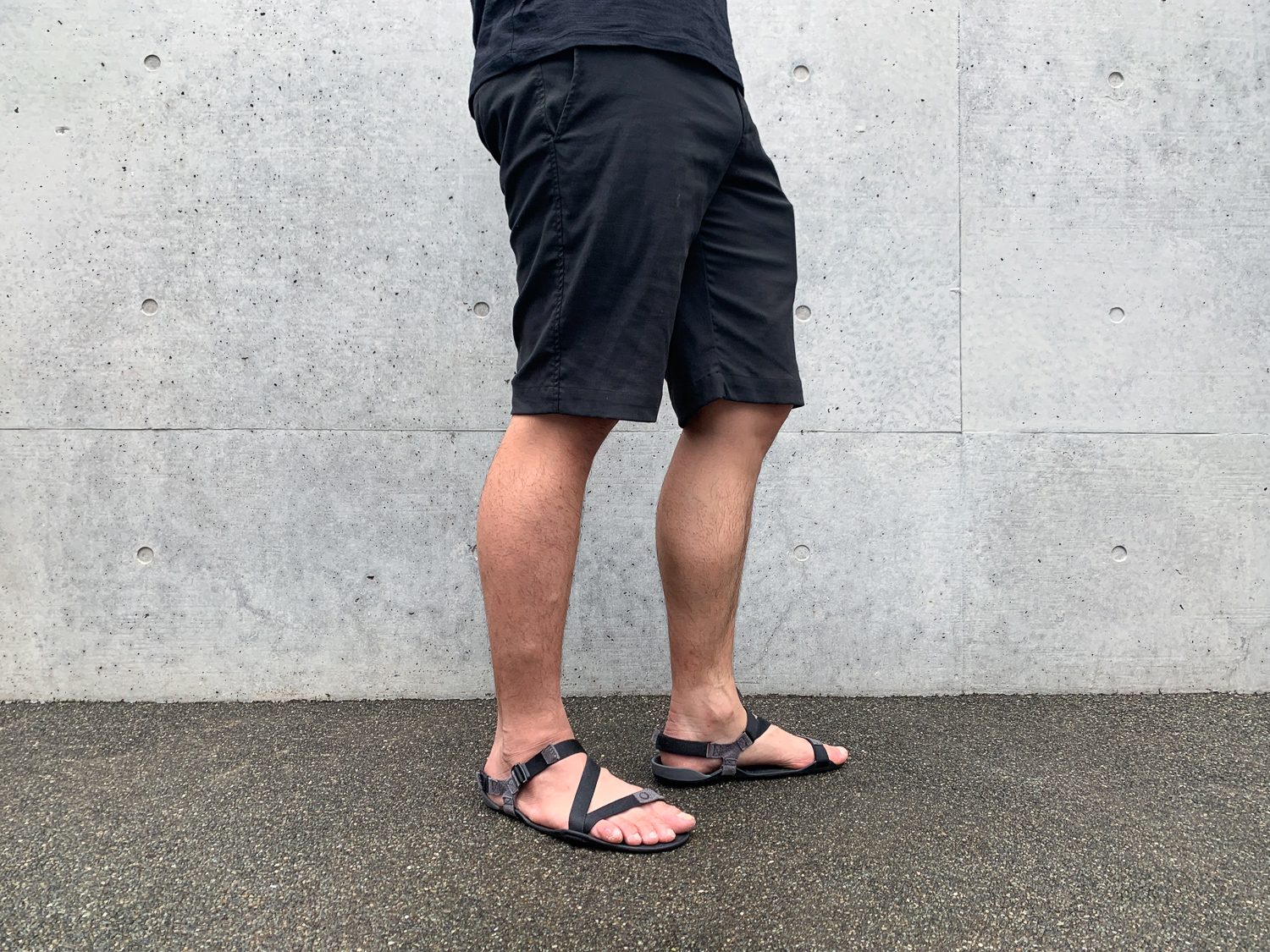 I got a size 32, the same size I get for every other bottoms from Outlier and it fits just as expected. In my experience, sizing is pretty consistent when it comes to Outlier products and if the size is going to be not as expected, they would usually state so in the product details.
Even if on the off-chance you get the wrong size, returns are free. You'll also be assured to know that these come with belt loops so you can keep them up if you happen to lose weight. I've never had to wear a belt with these since they also come with drawstrings.
But no one likes ads, so I got rid of them. If my articles helped you, I ask for your support so I can continue to provide unbiased reviews and recommendations. Every cent donated through Patreon will go into improving the quality of this site.
Certain knee-length shorts carries a distinct dad-look, but because Outlier has such a clean aesthetics, there isn't an overwhelming dad-look feeling.
However, the New Way Longs does make you look a little dorkier when paired with shirts, and would make you look less casual when matched with t-shirts.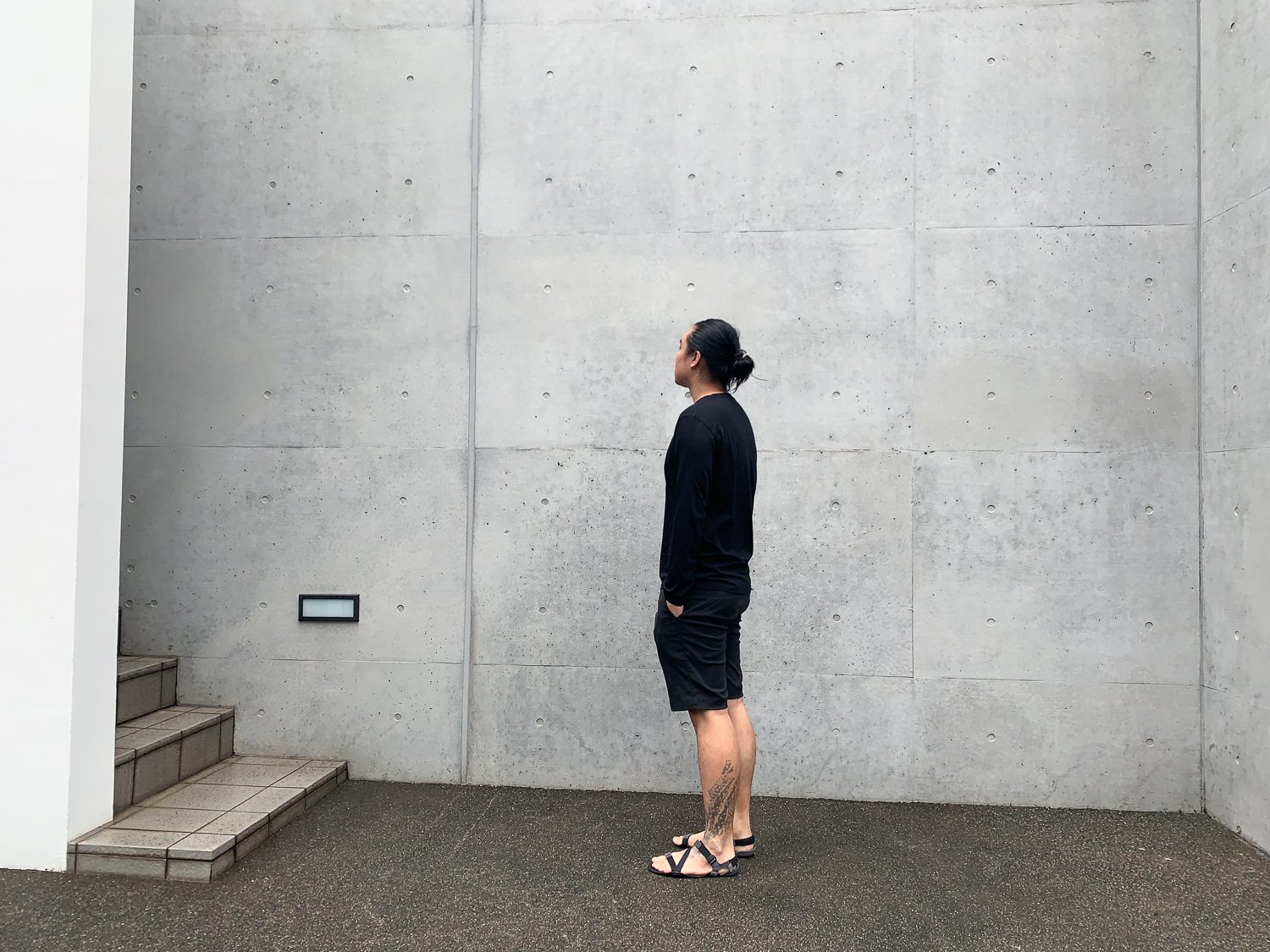 Personally, I'm torn between the look of the New Way Longs and New Way Shorts, but perhaps due to nostalgia from a two year long relationship with the New Way Shorts, my preference is for the shorts. They just look more chic at that length and has a preppy, Take Ivy kinda look that I prefer.
Material
The F. Cloth fabric used in the New Way Longs is a 200gsm, 97% Nylon, 3% Elastane canvas, with a substantial 35% two-way stretch.
The fabric is made in Portugal with Swedish fabrics, so you can expect a level of quality just from its origin. Its air-texturized CORDURA grade nylon yarns are engineered to be strong yet soft enough to wear for a year-round comfort.
A light DWR has been applied to the pant to keep dry during light showers, but don't rely on it keeping you dry during monsoon season. I poured some liquid on the shorts and while most of the liquid would bead off, the liquid would slowly permeate the fabric and you would feel it through the shorts.
One thing about DWR-treated products is that the treatment would wear off in time and you would need to use a product like Nikwax to bring back the water-resistance.
The button used is a custom Italian Mombasa poly slot button, a button that has been used in many of their other models, like the OG Climbers.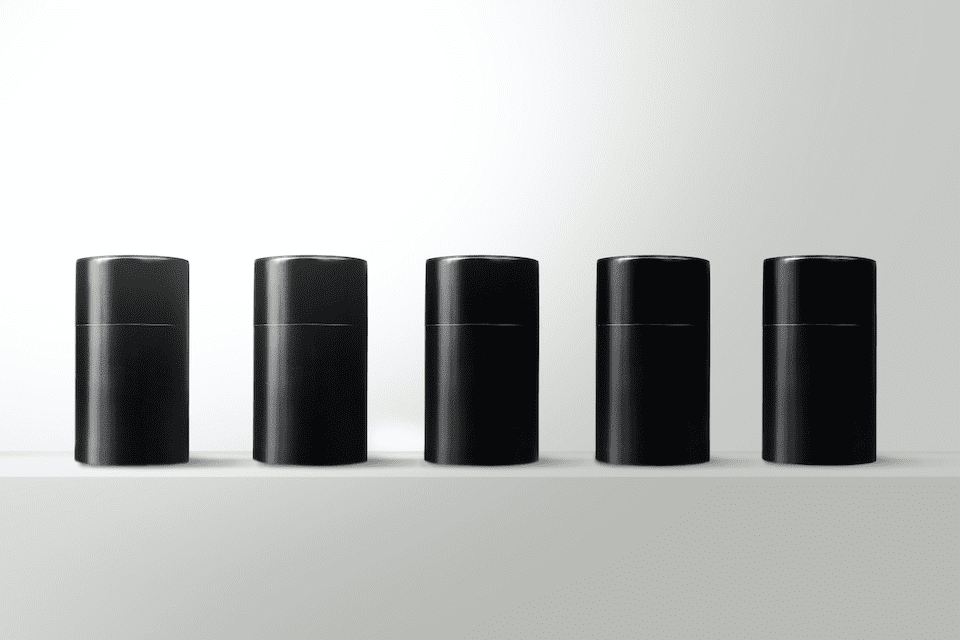 I found a 100 year old company that would create these heirloom quality canisters for me. They are handmade and will keep your tea leaves, coffee beans or anything that you need dry for years to come.
or read review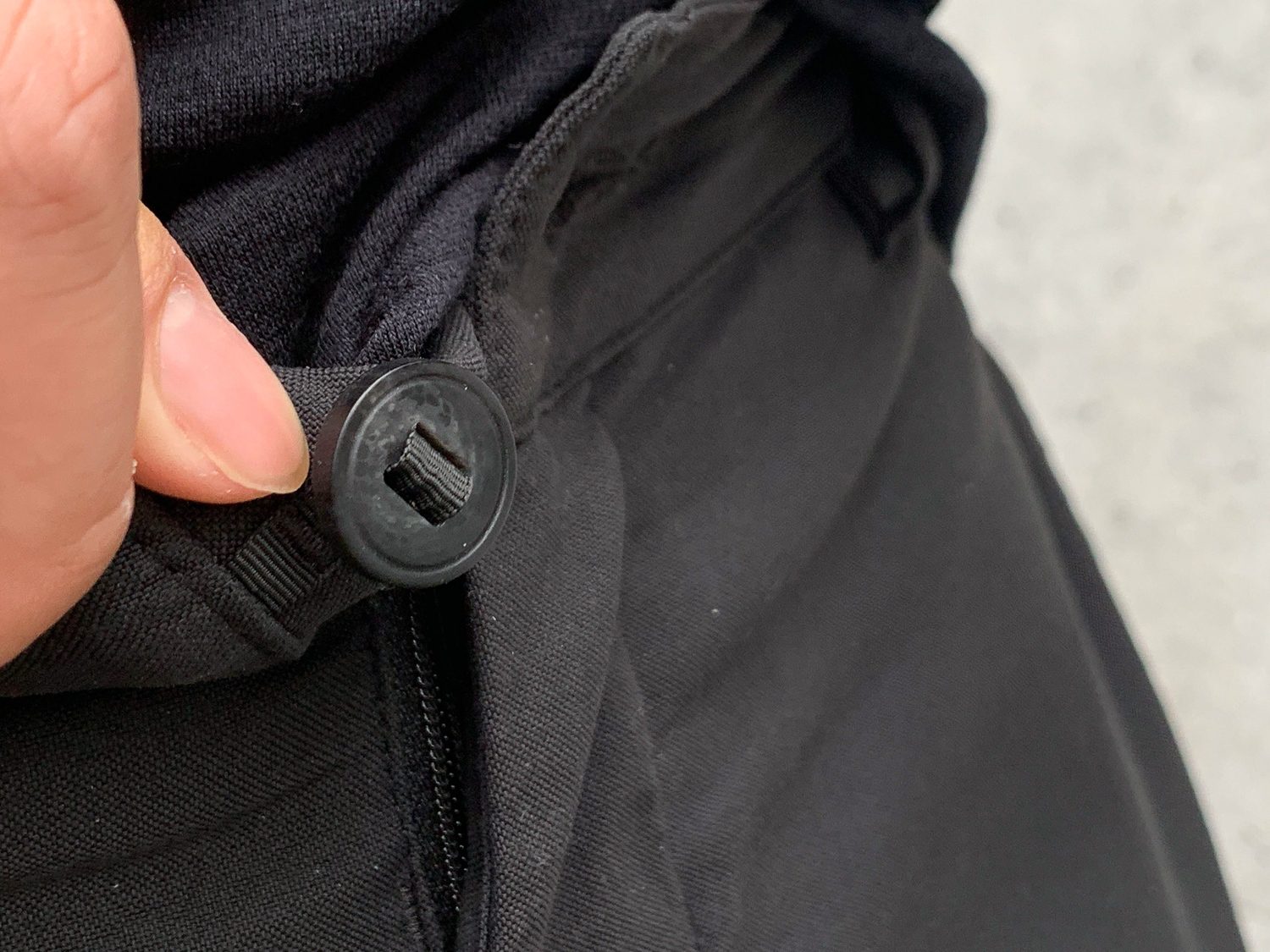 The internal drawstring drawstring is a Paracord Type III MIL-C-5040 finished with a triple barrel knot. From my experience with the New Way Shorts, I can say that this drawstring is practically unbreakable. Also, I've never had the experience of the pesky drawstring coming out one end.
The New Way Longs also has two mil-spec polyester flow-through mesh front pockets, which is of the perfect size for your everyday carry. The back pockets, however, isn't full mesh and has mesh only towards the bottom.
Unlike the OG Freeways, this pair of shorts doesn't have a gusseted crotch, which refers to a diamond-shaped piece of cloth is sewn on the bottom of the pants to eliminate the need for the cloth to diverge onto one spot.
This is a weird choice because the lesser stretch of the F Cloth can be offset slightly with the inclusion of a gusseted crotch.
Usage
Speaking as a hardcore New Way Shorts user for about over two years, the New Way Longs would not disappoint you if you've had a similar experience. In fact, it's safe to say that it is simply a longer version of the New Way Shorts.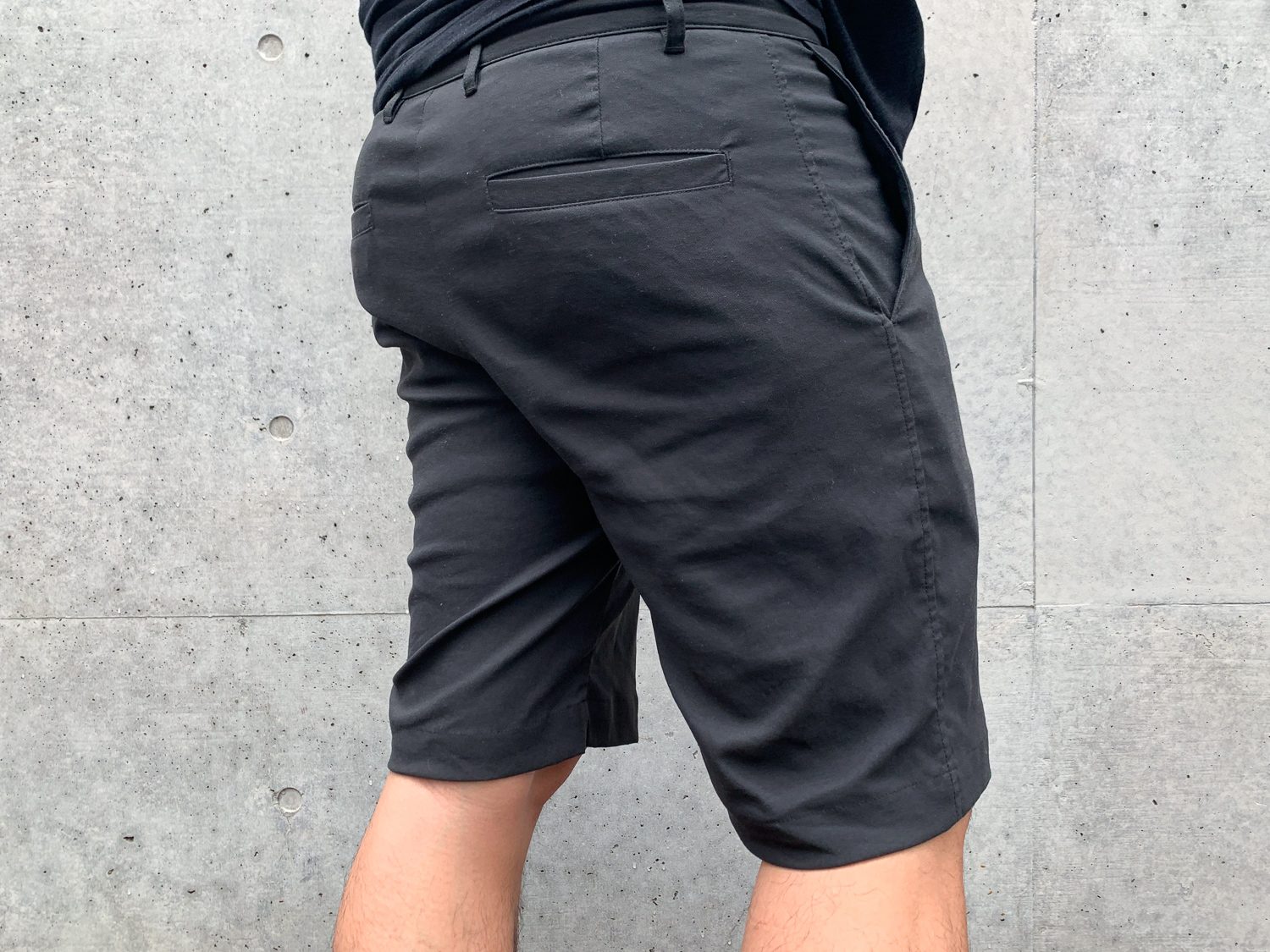 You'll get the same durability and versatility. I've worn this out around the city and into the sea and it looks great everywhere I want to go.
Compared to the shorter New Way Shorts, you'll obviously get a little less freedom of movement, but it does look a lot more presentable at that length.
Being the same fabric as the New Way Shorts, you can expect that the color would fade slightly with about two years of constant use. I'm not too particular about this because I like the patina that comes with the wear.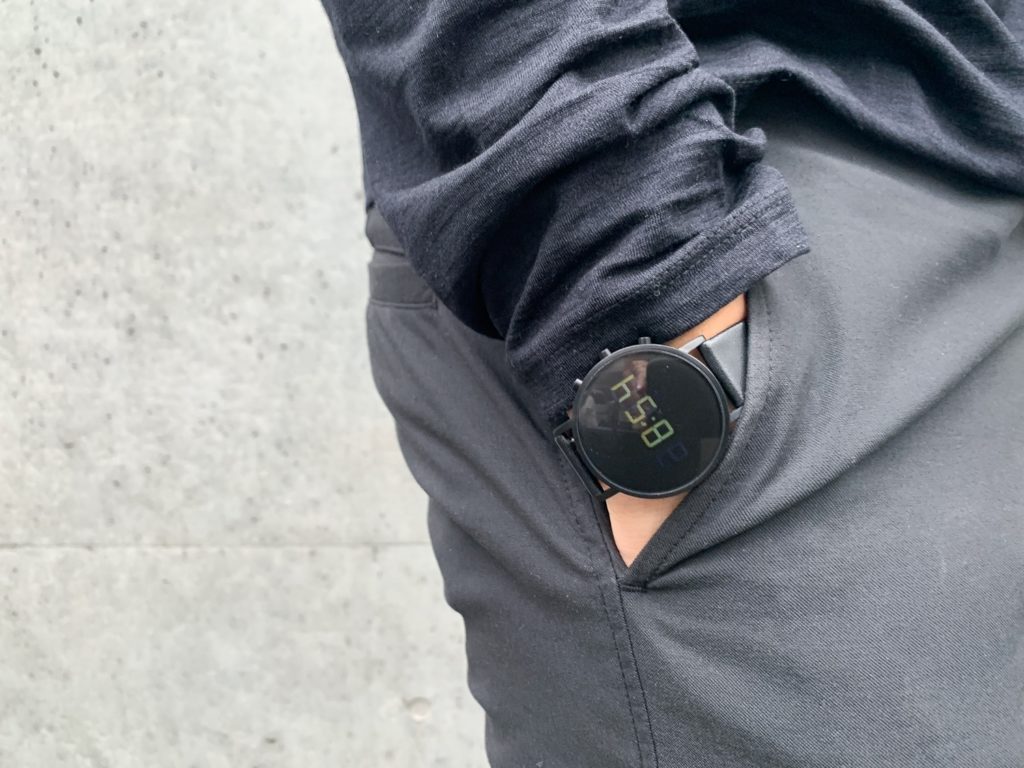 Because of the amazing F. Cloth, the shorts is pretty resistant when it comes to stain and smells. I've hardly had to wash it so far.
Like most of Outlier's bottoms, there isn't any buttons or zips to secure the pockets. Adding a zipper to the side pocket, like the Seagale Performance Chinos, would really help it be a better activewear shorts.
That said, the shorts has pretty deep pockets as they are, so your pocket's contents probably wouldn't drop out even without the zipper.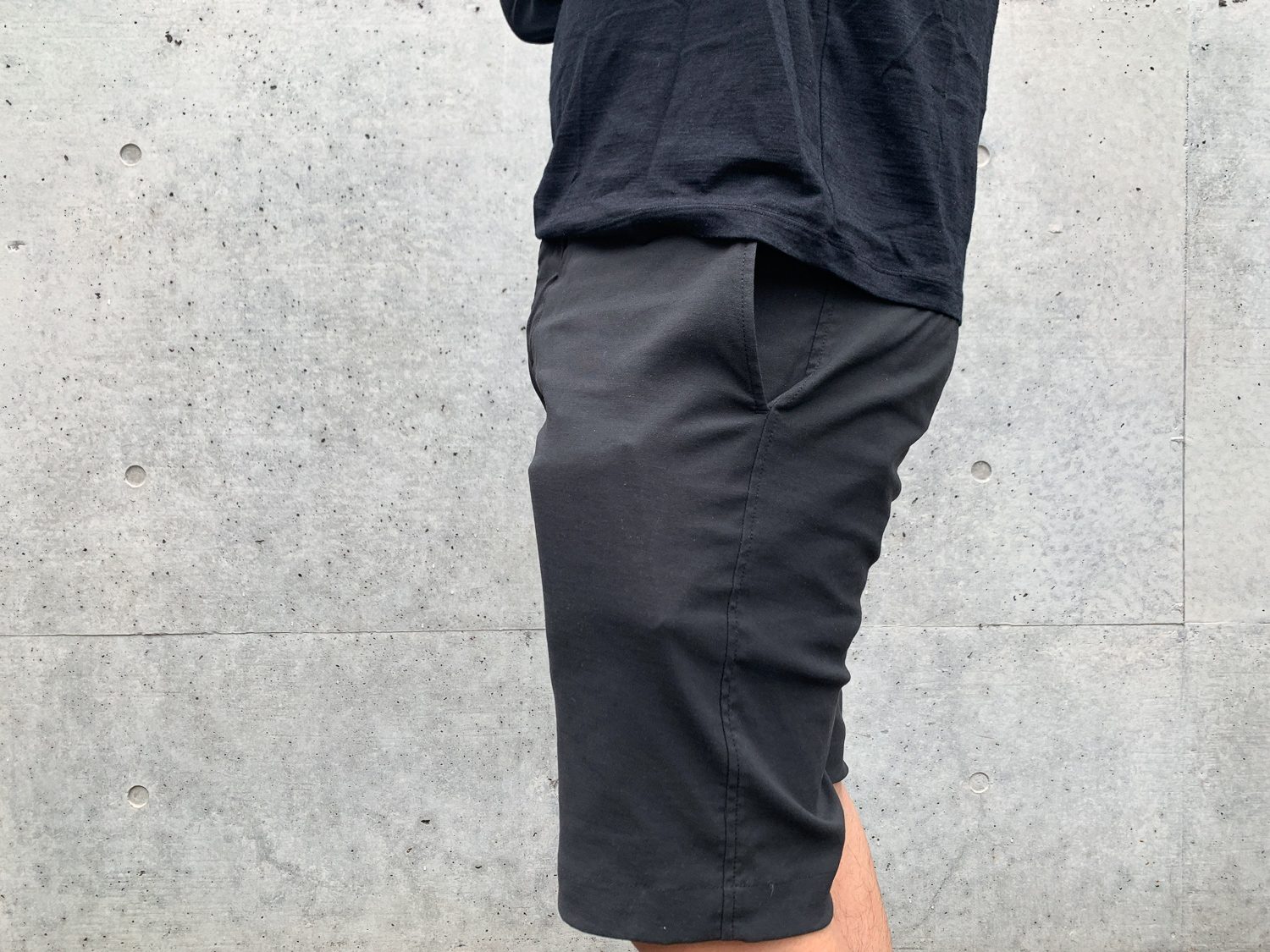 Conclusion
Ultimately, this is an awesome pair of shorts (or longs?), even at the $135 price point. It's durable and versatile and designed to be the only pair of shorts you need.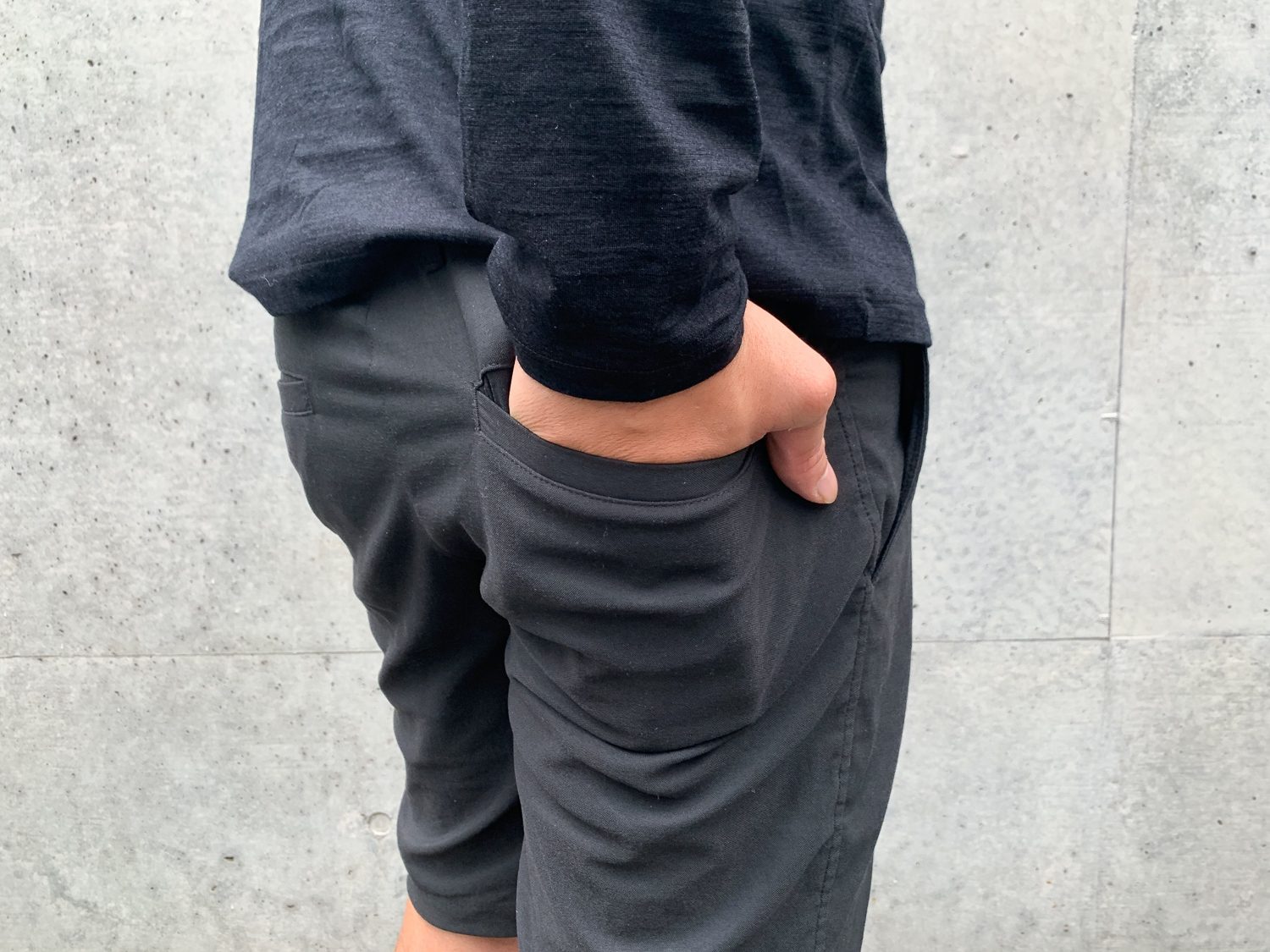 I would definitely recommend either this or the New Way Shorts if you just looking for one pair of shorts to do everything.
Still too expensive? Find out the different ways you can get Outlier at a lower price here.
Like this review? See all of my in-depth reviews.
Also, consider supporting me by being a Patreon. Every cent given will go back into improving the content of this website.
Tagged f cloth outlier review short two-way stretch water-resistant