This website is made possible by readers. I may earn a small commission when you buy through the links in this article at no extra cost to you. Learn more.
Since I am running a blog that writes about only all-black outfits. An all black suit is only a matter of time.
Details
Price $398 on xsuit.com
Exclusive: Use code ALEX01037 for a 15% discount.
Overview
There was a phase in my life not too long ago where I was interested in the American "Ivy Style", which was perfectly captured by Take Ivy, one of the first fashion book I owned.
There was something about the impeccably dressed academics of Ivy League schools, nonchalantly lounging in the quad, studying in the library, riding bikes or just being in class which appealed to someone like me who was born and raised in a country where shorts and slippers are the usual attire.
The late Glenn O'Brien's book, "How To Be a Man: A Guide To Style and Behavior For The Modern Gentleman" was another that cemented my interest in menswear.
Before this review turns into a book recommendation article, the reason I brought up those is that I believe a style maketh a man. This is also the reason why I tend to favor brands that put effort into their branding and making their products look good, not just work well. One of my favorite brands, Outlier, is one such good example.
xSuit also seems to be one such brand to me. Instead of just piling on sweet technical fabrics (which they have a lot of) and calling it a day, they wanted to create a super suit that looks as good as it works. This is a requirement for me when choosing my gear for any adventure.
Style
Did this all black suit find a place in my wardrobe?
xSuit currently provides just two styles, the xSport, and the xCorporate. And has just two colors for each of the styles. I had initially wanted to review the xCorporate, but the xSport was sent to me as a mistake. While they offered to replace it, I decided to review the xSport since I already have it in hand. At least they correctly sent the all black suit, otherwise, I would definitely have to replace it since I only wear black.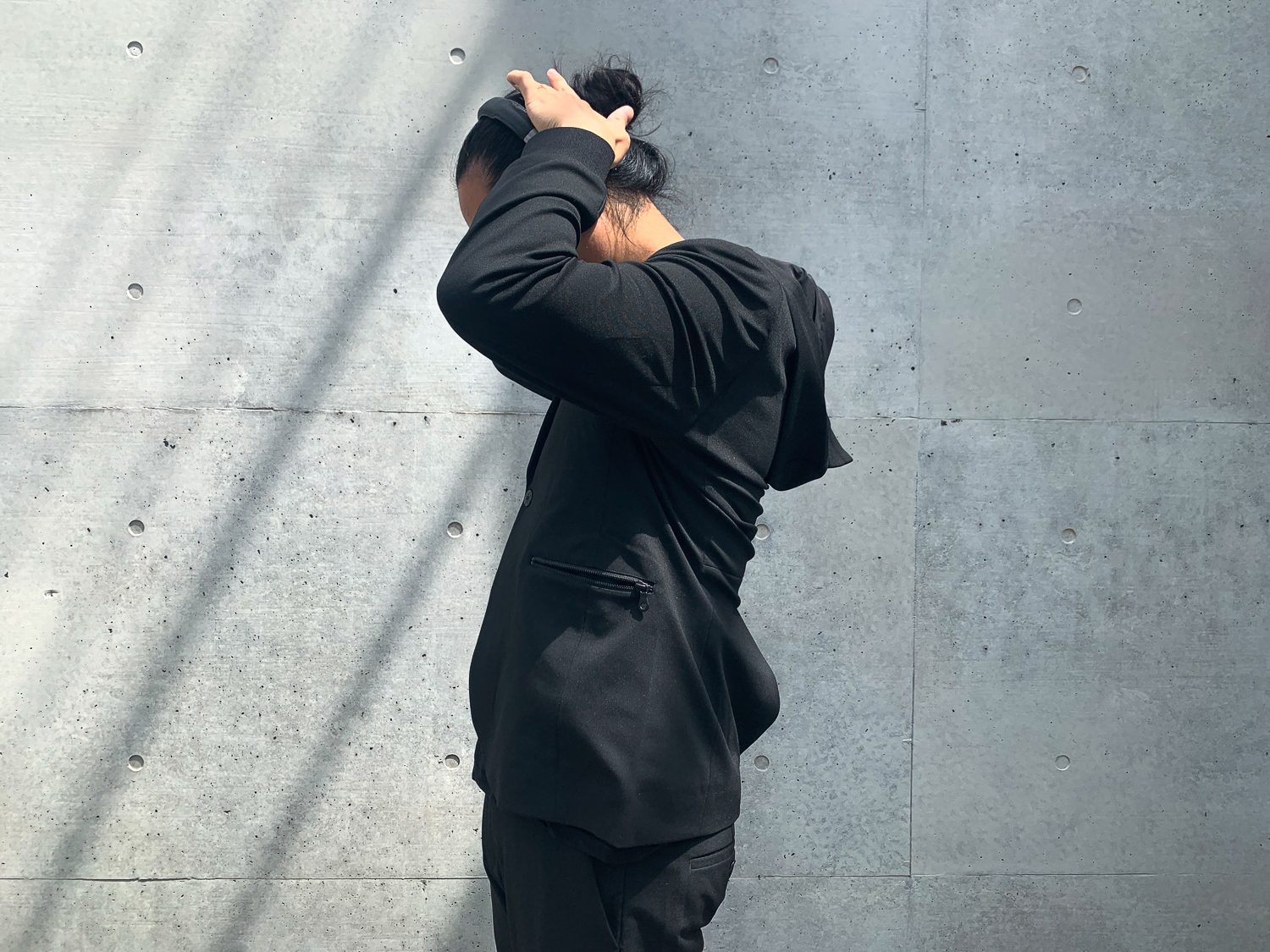 As with any off-the-rack suit, you won't get Savile Row quality fit and since the xSport is designed to be a more casual version of a formal suit, the fit is a little more laid back. I'm about 6'0″ (182cm) and 189lbs (86kg) as of this post and I went for a size 44R for the jacket and 32 for the pants.
I have a chest size of about 39 inches (100cm) and according to the size guide, I should be going for the 38R. I've got a few other jackets and since I rather get a suit that is slightly looser than too tight, I took a risk followed the sizes on my other jackets.
Despite sizing three sizes up, the jacket was a pretty comfortable fit for me since it's designed to be casual. It might be a little baggy with just a t-shirt inside, but would be perfect when layering is needed.
But no one likes ads, so I got rid of them. If my articles helped you, I ask for your support so I can continue to provide unbiased reviews and recommendations. Every cent donated through Patreon will go into improving the quality of this site.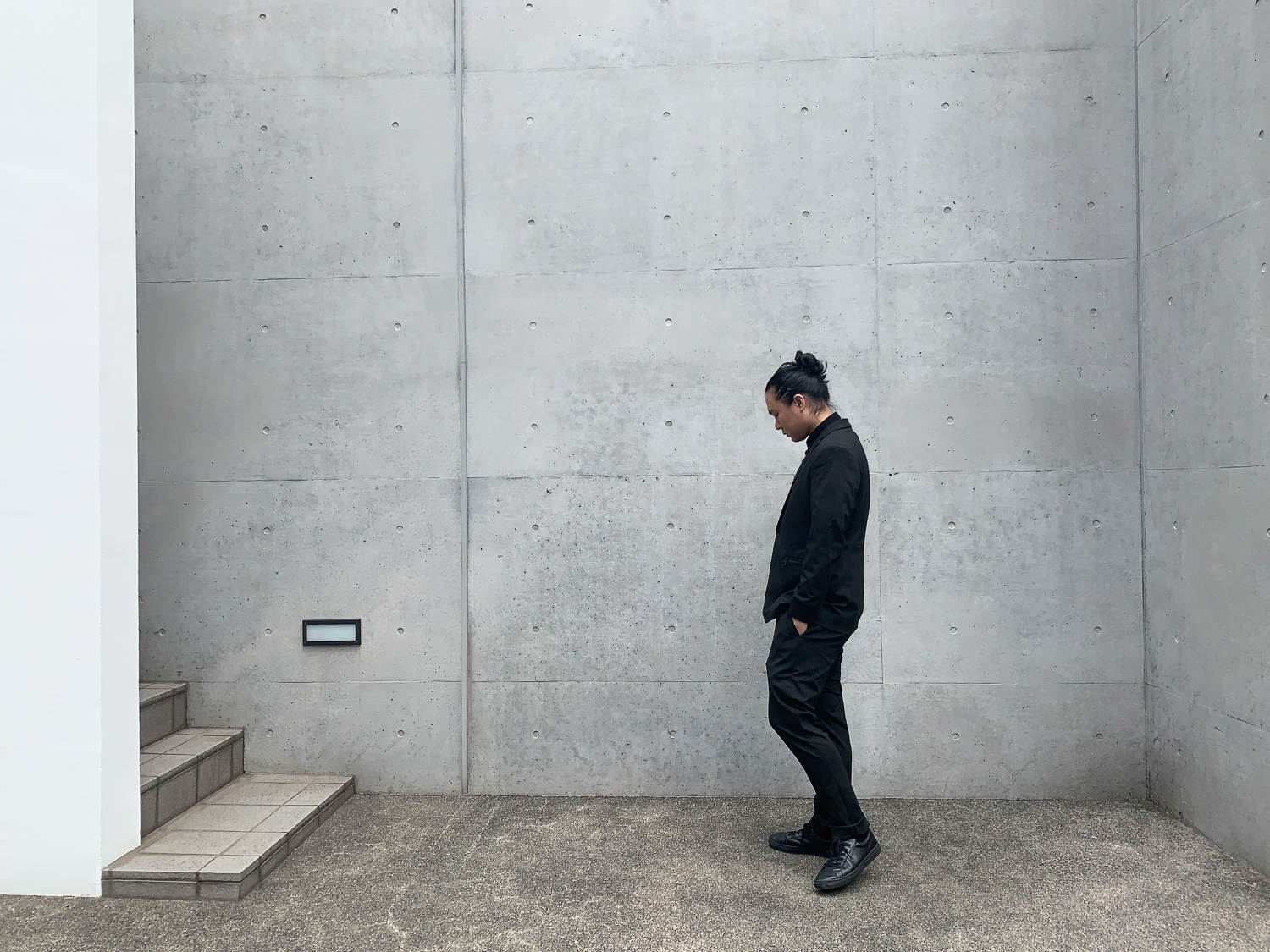 On the other hand, if I were to order the xCorporate, I might size one size down for a slimmer, more formal fit.
I went with my usual size for the pants, which is actually usually pretty tight given I've put on some pounds with all the crazy good food here in Japan. While I usually rely on the waistband getting looser with use, I don't have the problem with the xSuit since the pants come with what they call infinity elastic waistbands. You'll probably be okay at a buffet. This also means that while these pants come with a fly, it has no buttons.
While it comes with belt loops, you probably won't ever need them except for aesthetics reasons, in which you can probably create some contrast with a Klik Belt.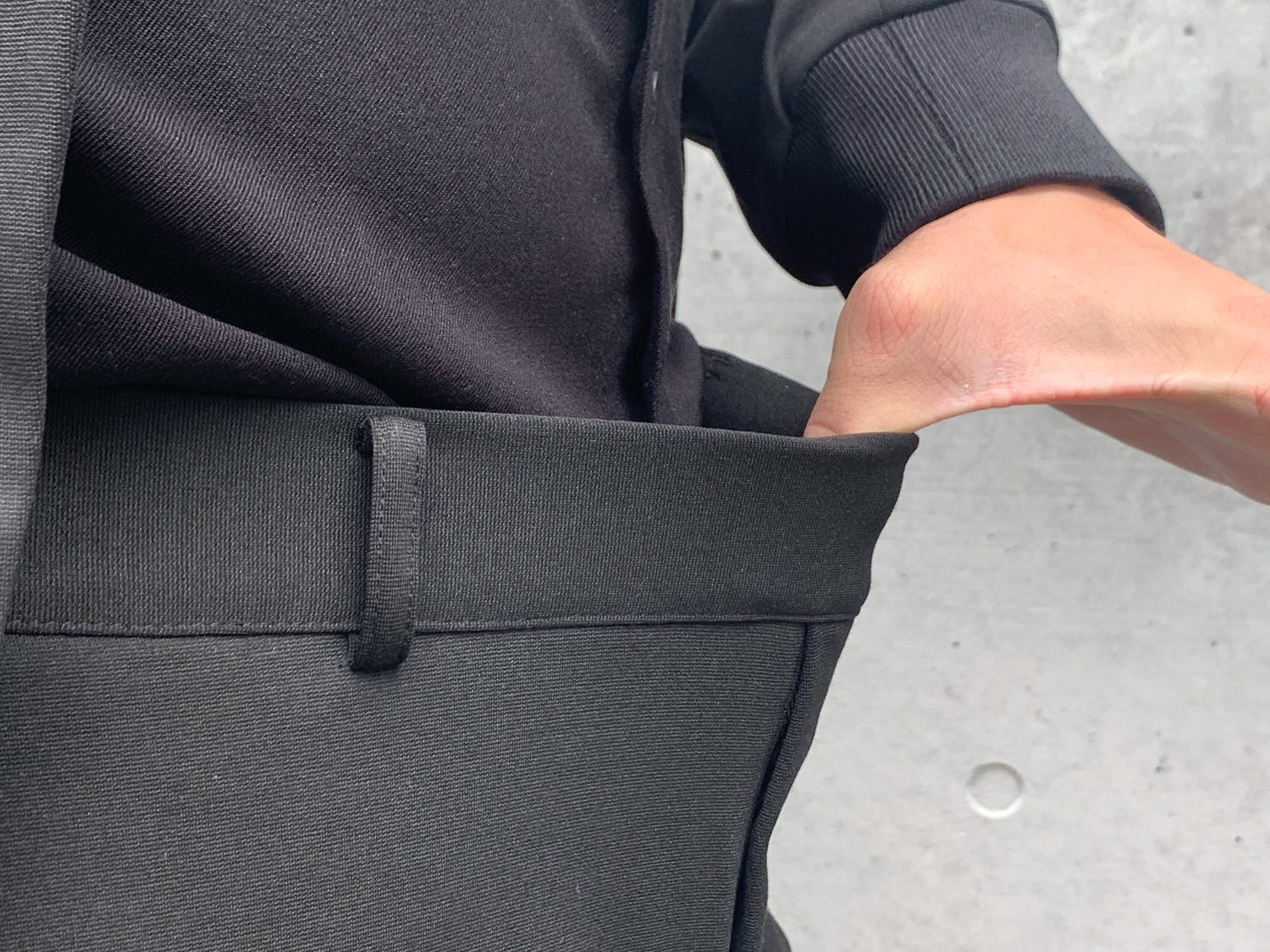 At first glance, the xSport might seem like a regular off-the-shelf, all black suit, but there are a few stunning features that make it stand out from the Zaras and the H&Ms.
The first and most obvious feature is the hood. The hood is oversized and gives the look a casual hoodie would. It was able to comfortably cover my head with my Master & Dynamic MW65 headphones on. I love oversized hoods in general but on a suit, I'm a little torn because the classic look of a suit is what qualifies it as a suit for me in the first place. Luckily for me, it's detachable. If you choose to wear a shirt on the inside, it would definitely look better without the hood.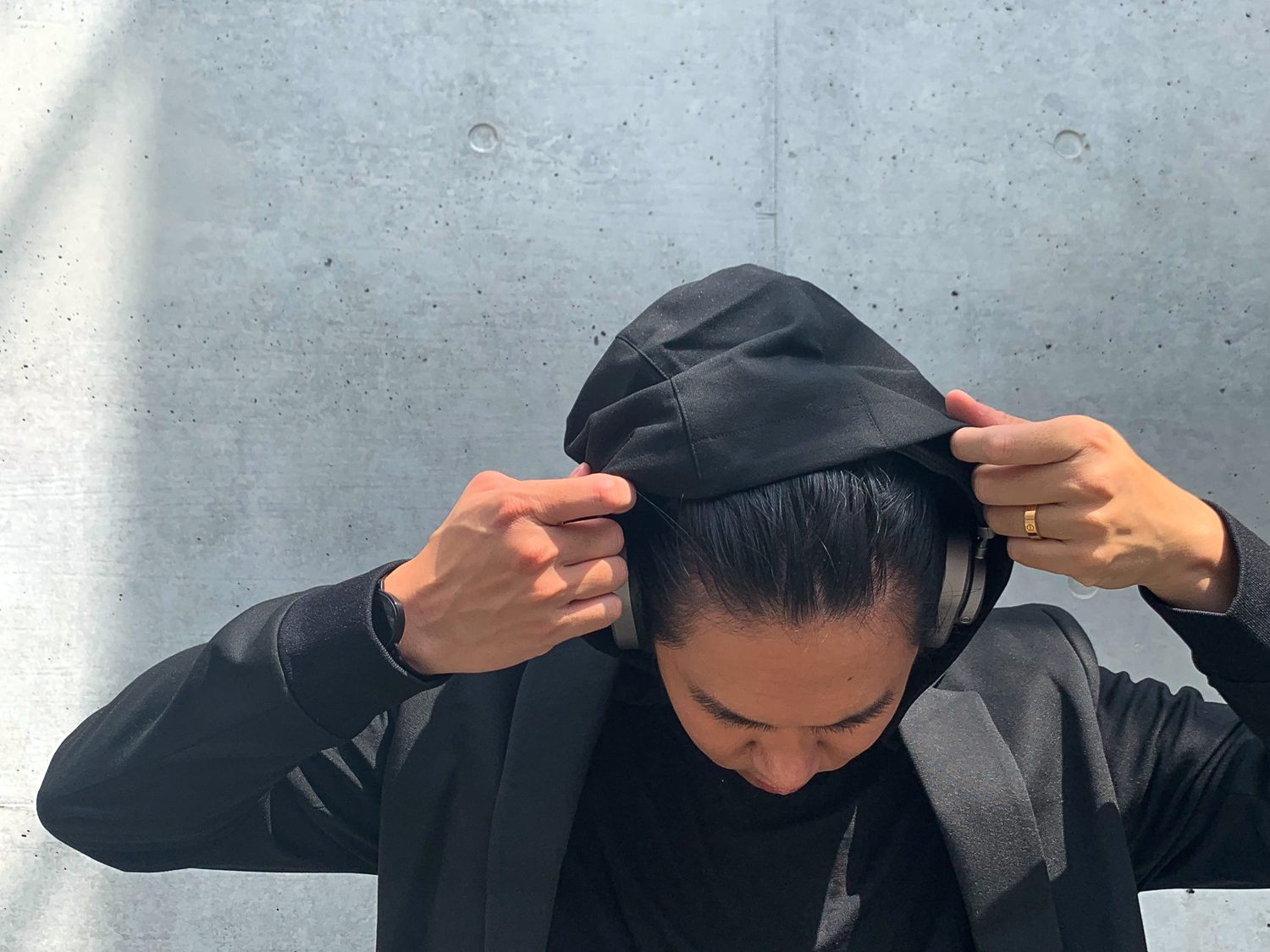 Next thing you'll notice is the water-repellent rib knit cuffs, which matches well with the hood to make the suit more casual. Personally, I wished they didn't make the cuff that way. If they were just regular cuffs, removing the hood would make this a regular suit, but that bit of versatility is now gone.
The last detail that makes the xSport stand out from a regular suit is the zippered front pockets. This would be useful for bicycle commuters since pedaling will tilt your jacket pockets at an angle and potentially causing its contents to spill. This wouldn't be a problem if your pocket's contents only contains indestructible products like the STNGR sunglasses, but one can only dream. Once again, I wished they could make the zippers hidden so that you can be flexible with the situations to wear the suit.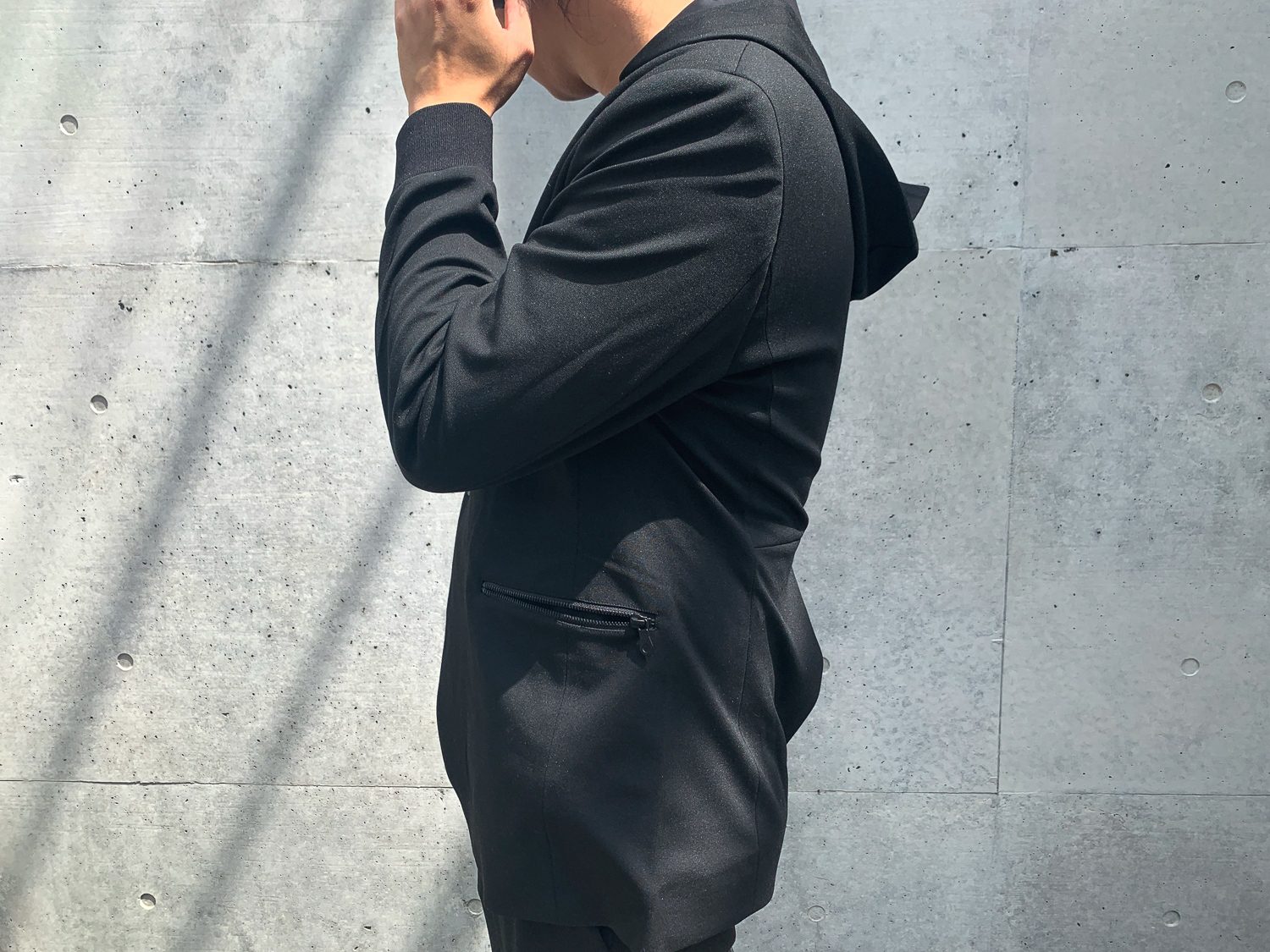 The pants were straight cut and came longish so that you could hem them to your preferred length. I felt that they could be slightly slimmer, and it wouldn't be a problem for people with larger calves like me since they have the amazing stretch.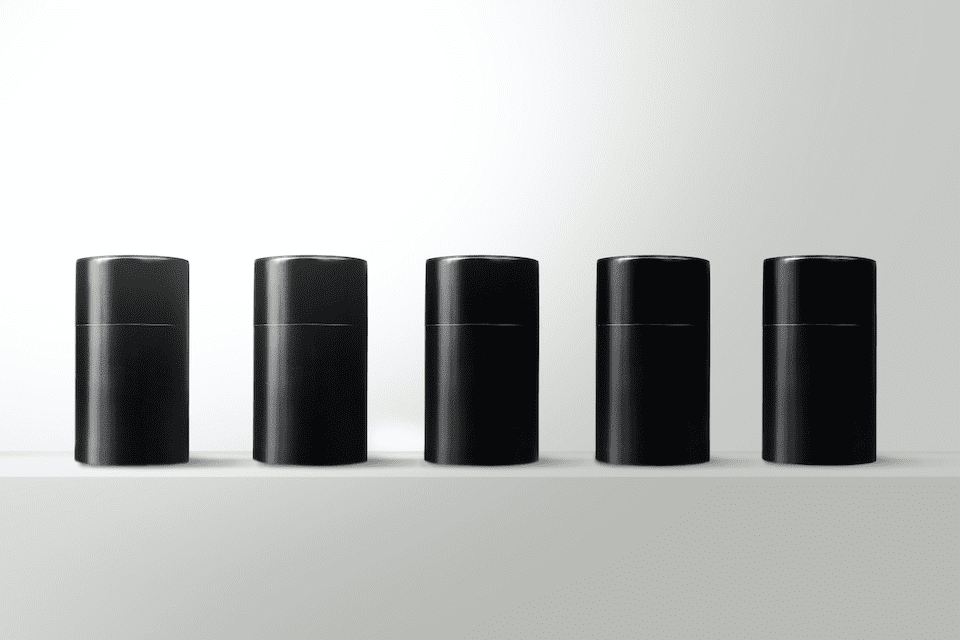 I found a 100 year old company that would create these heirloom quality canisters for me. They are handmade and will keep your tea leaves, coffee beans or anything that you need dry for years to come.
or read review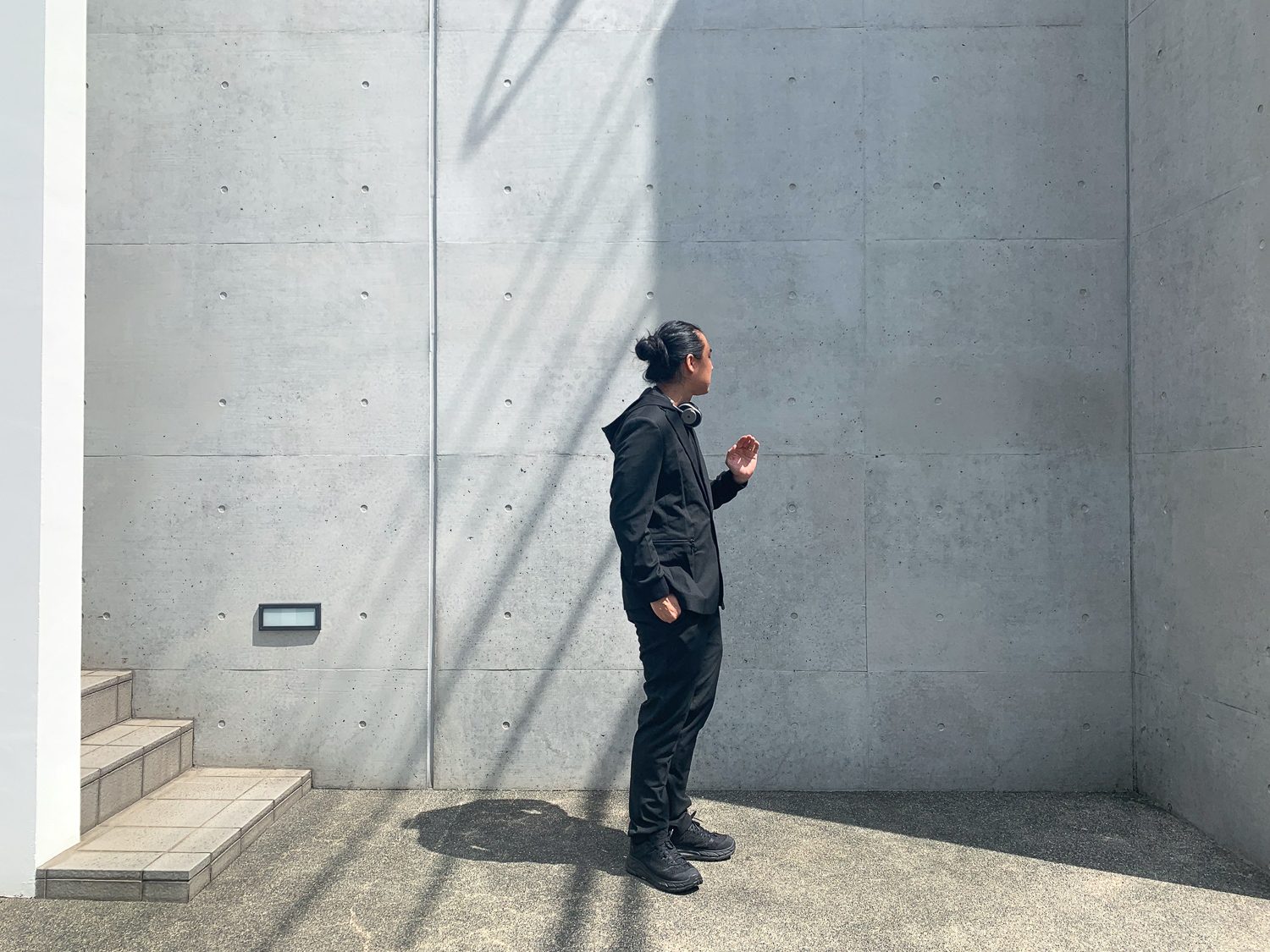 Since the xSport is designed to be a causal version compared to the xCorporate, I felt that it would be suitable for a nice lunch or dinner date but probably not appropriate for a wedding or a funeral because of the ribbed cuffs.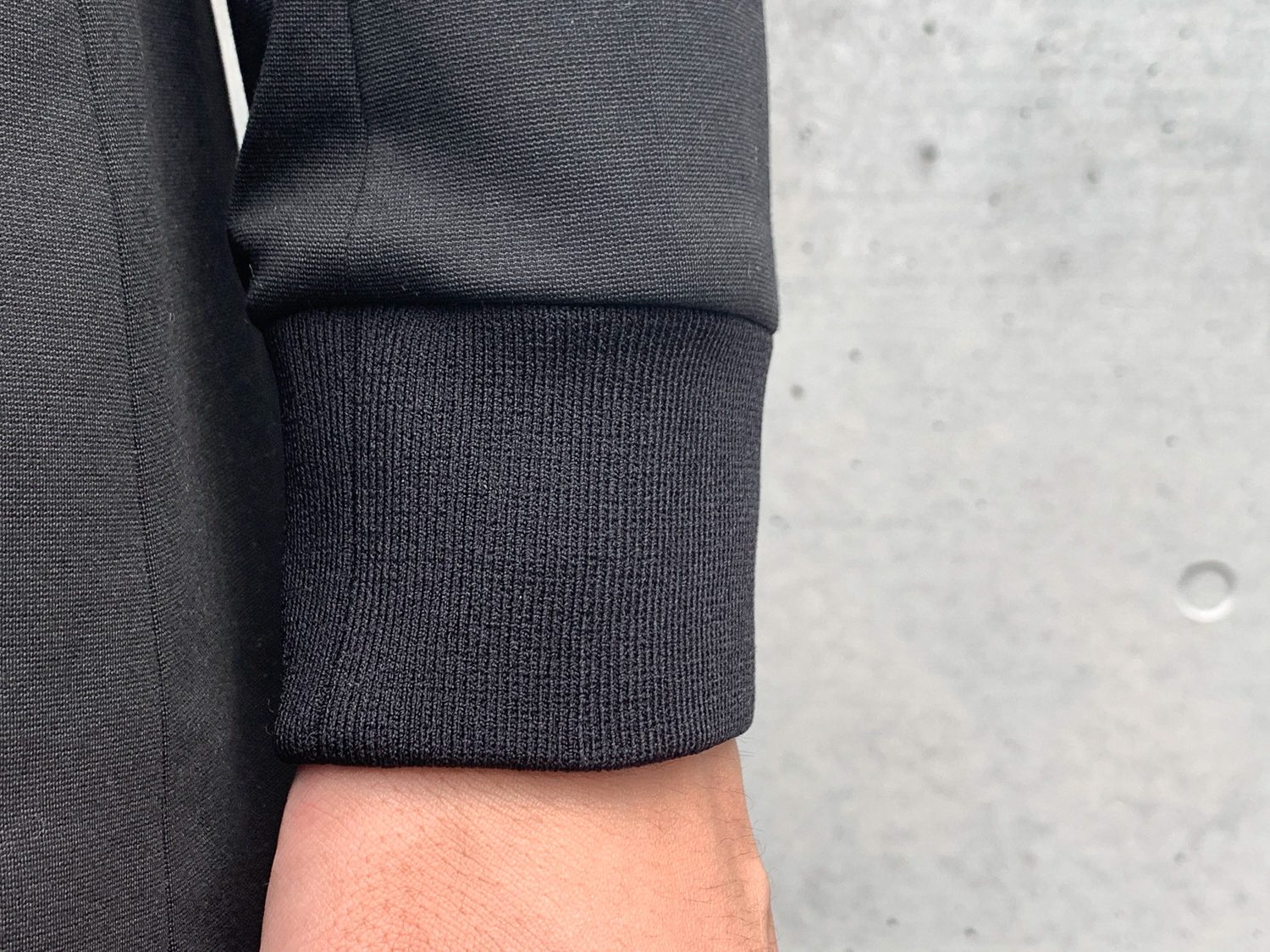 Being a suit, of course, there wouldn't be any branding, with the only one found on the inner of the jacket, where you can also find some pockets.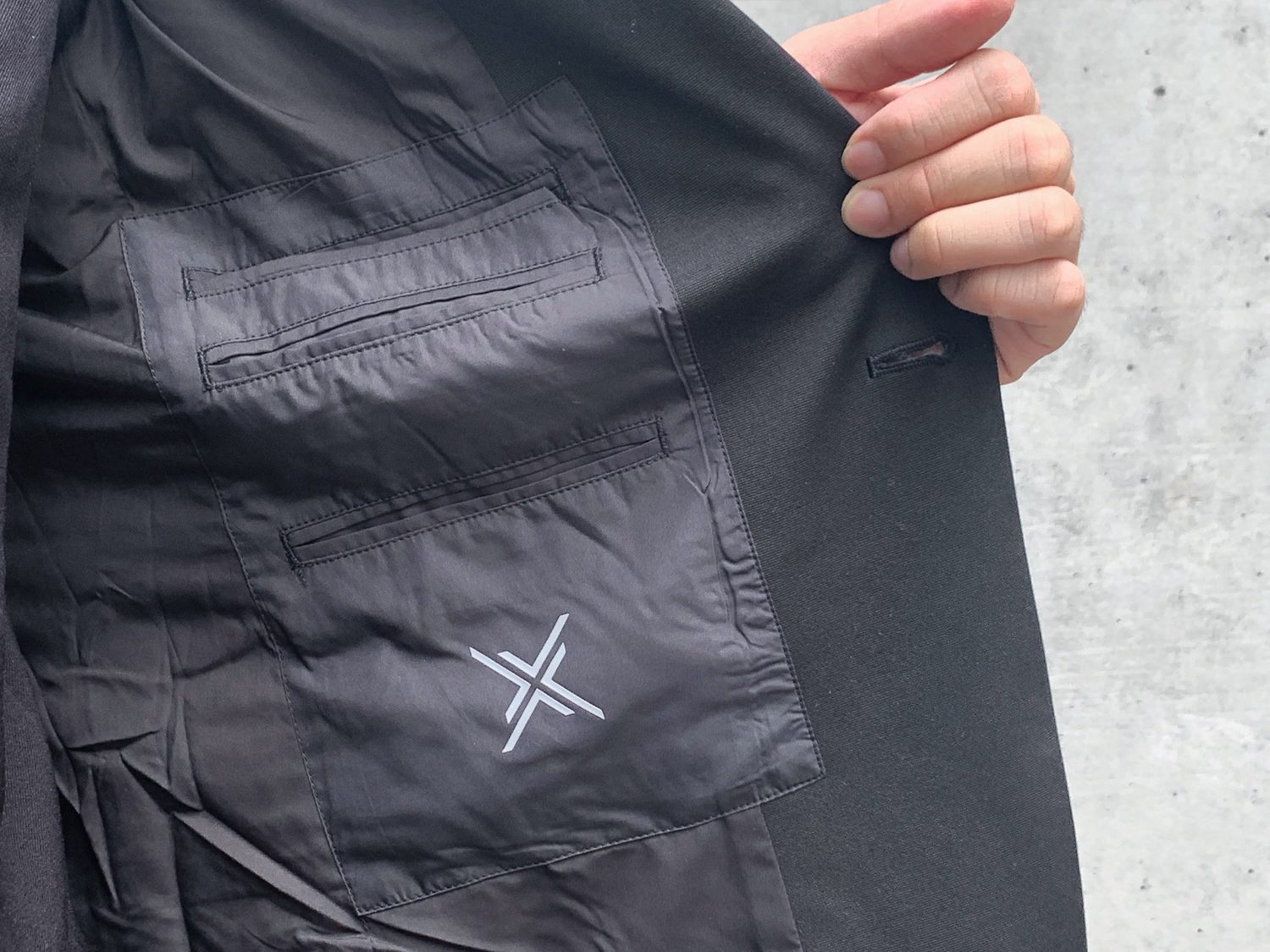 In case you are not familiar with jacket button rules, you only really need the top button. It's a fashion faux pas to button both buttons. Luckily, xSuit makes it easy for the clueless by only having one button.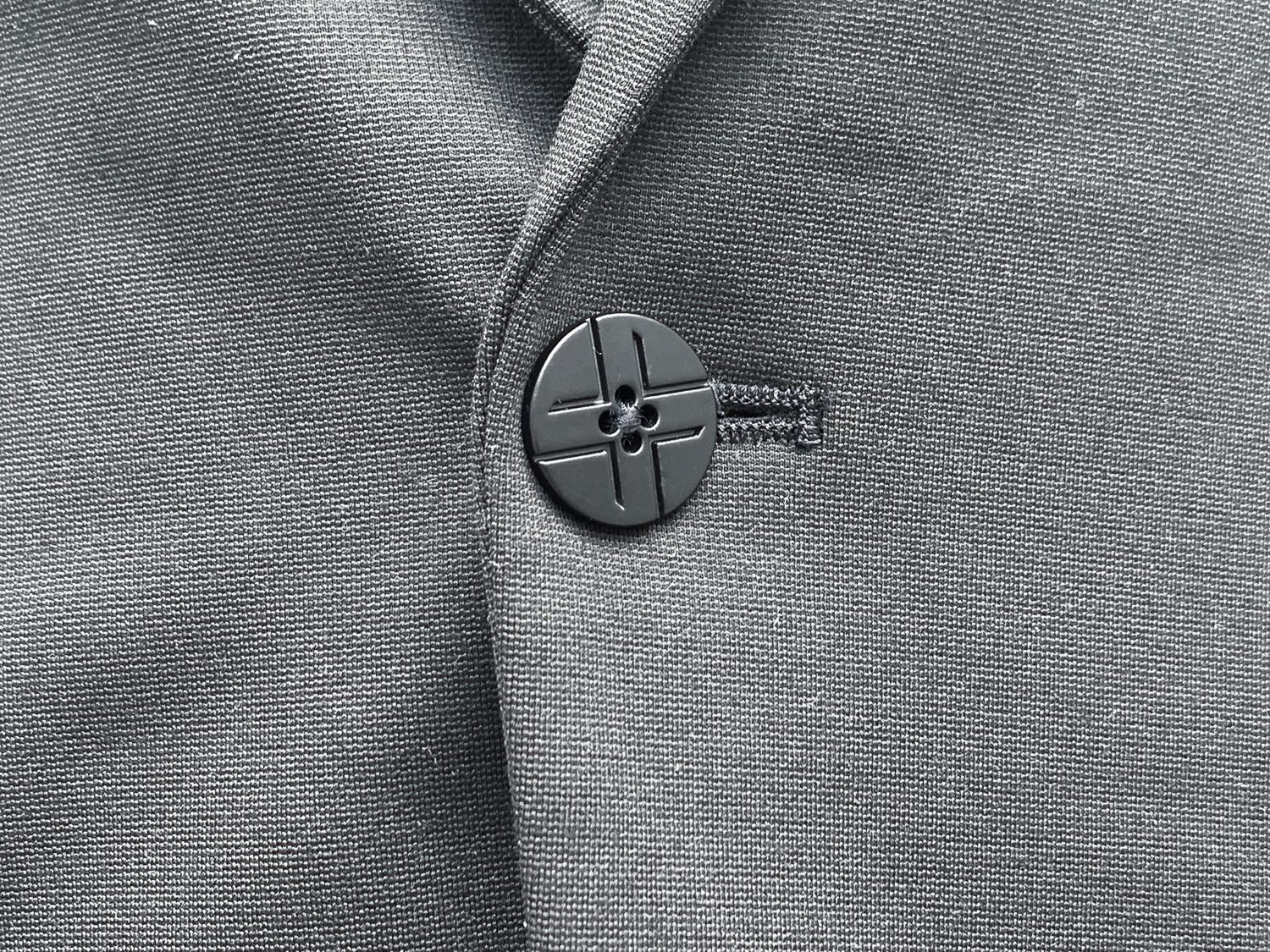 Material
An ultra high tech all black suit.
While I found the fit to be similar to most off-the-rack suits, this section is where the xSuit really shines. Unless regular suits, there are so many technologies packed into this suit that makes a techwear enthusiast like me positively aroused.
I'm sure you've heard of four-way stretch, one of my favorite features that can be found in pants like the Outlier's OG Climbers, but xSuit has taken it to the next level.
Apart from the stretch fabric, they have used an elastic lining and put them all together with Sabaflex® stretch thread from AMANN. If the thread used isn't elastic enough, the chances are that your seams would break when stretched.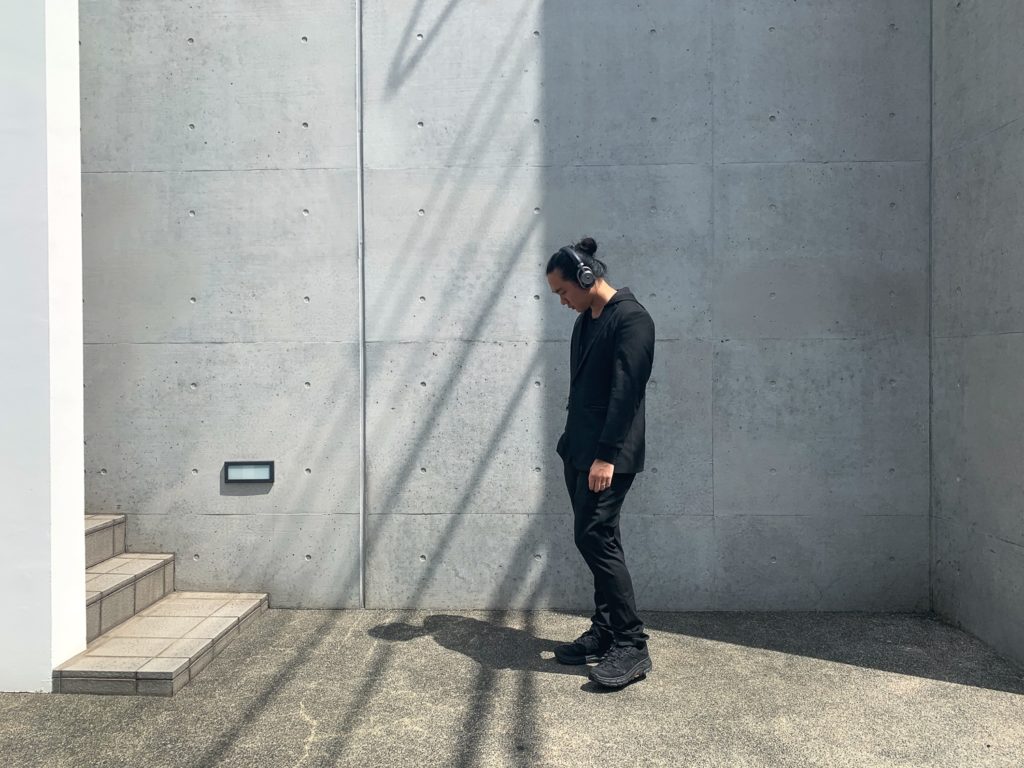 At times, there might be an incorrect thread balance between the needle thread and bobbin thread, which means that one of the thread is used less than the other and is therefore shorter. This results in only one of the threads absorbing all the stretch, resulting in thread breakage. The Sabaflex® stretch thread can help mitigate this problem and prevent breakage in such cases.
I can't imagine you can get any more stretch in a suit. This is truly an all-way stretch.
The fabric itself is odor, wrinkle, stain, and water-resistant and fully lined with fine elastic nylon.
The suit is crafted with a Freudenberg® canvas and stretch fusing.
And for those who don't know what a canvas is for, it refers to the layers of canvassing material that is between the outer suit fabric and inner lining of a suit jacket. While it can't be seen, it is an important element to keep the balance, structure, and shape of the suit. Wearing a canvassed suit over time will allow it to conform to your body for a better fit and time passes.
Most off-the-shelf suits are fused which means the interlining is glued to the shell of the suit both in the front panels and lapels which will give it the shape but it won't conform to the wearer and lack the beautiful drape of fully-canvassed jackets, but xSuit is a half-canvassed suit which strikes a good balance between price and performance.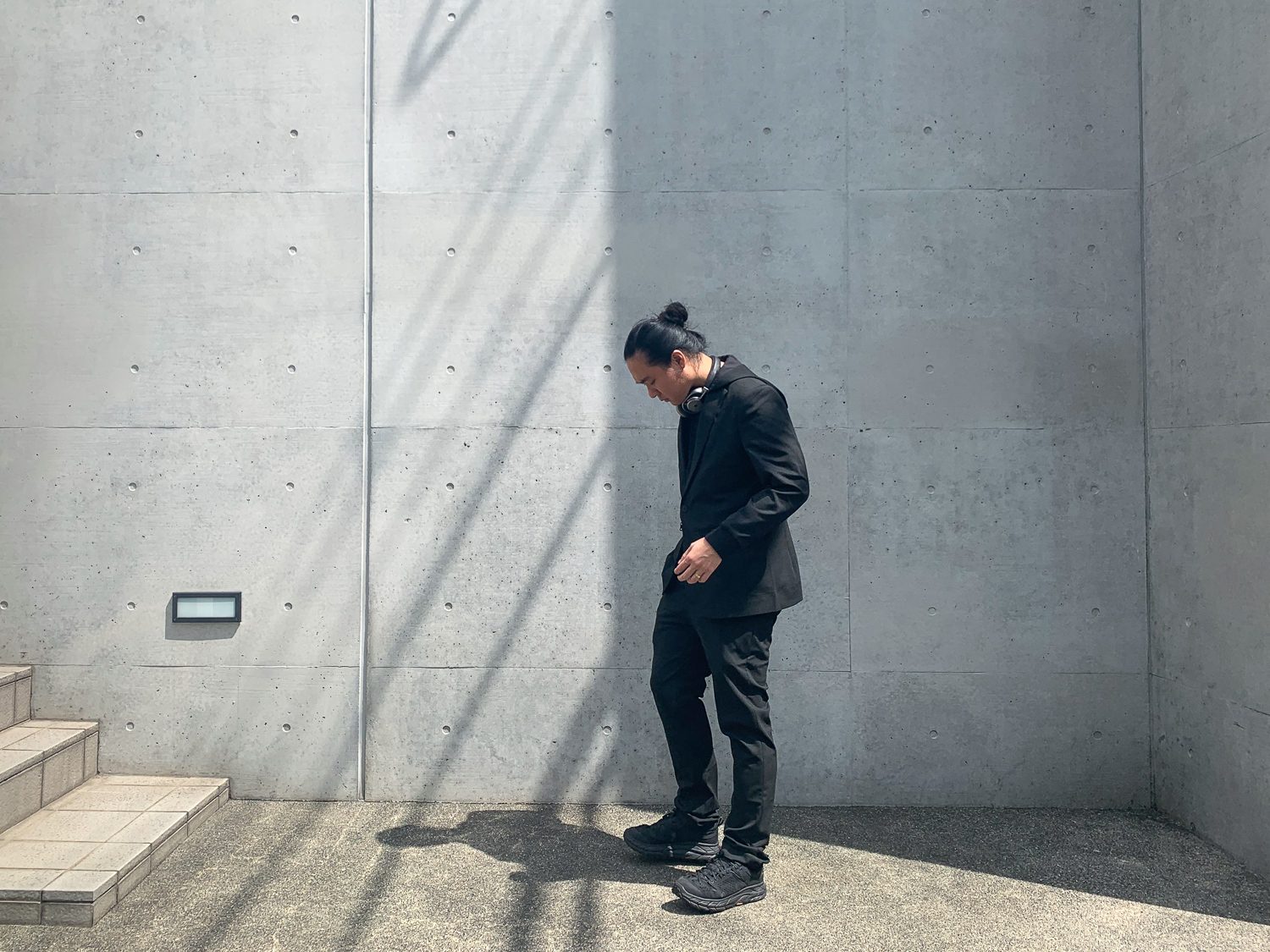 A half-canvassed suit has a layer of canvassing stitched on the front panel from the shoulders down through the chest. This means you get the natural drape and form, yet don't have to pay the premium a full-canvassed suit demands.
Unlike a fused suit which has stiff lapels because of the glued interlining, the half-canvassed suit will also result is a nicer lapel roll. In a suit, it's the details that really help you stand out.
The zippers on the front pockets are, of course, the creme la de creme of zippers, the trusted YKK and frankly, I would expect nothing less.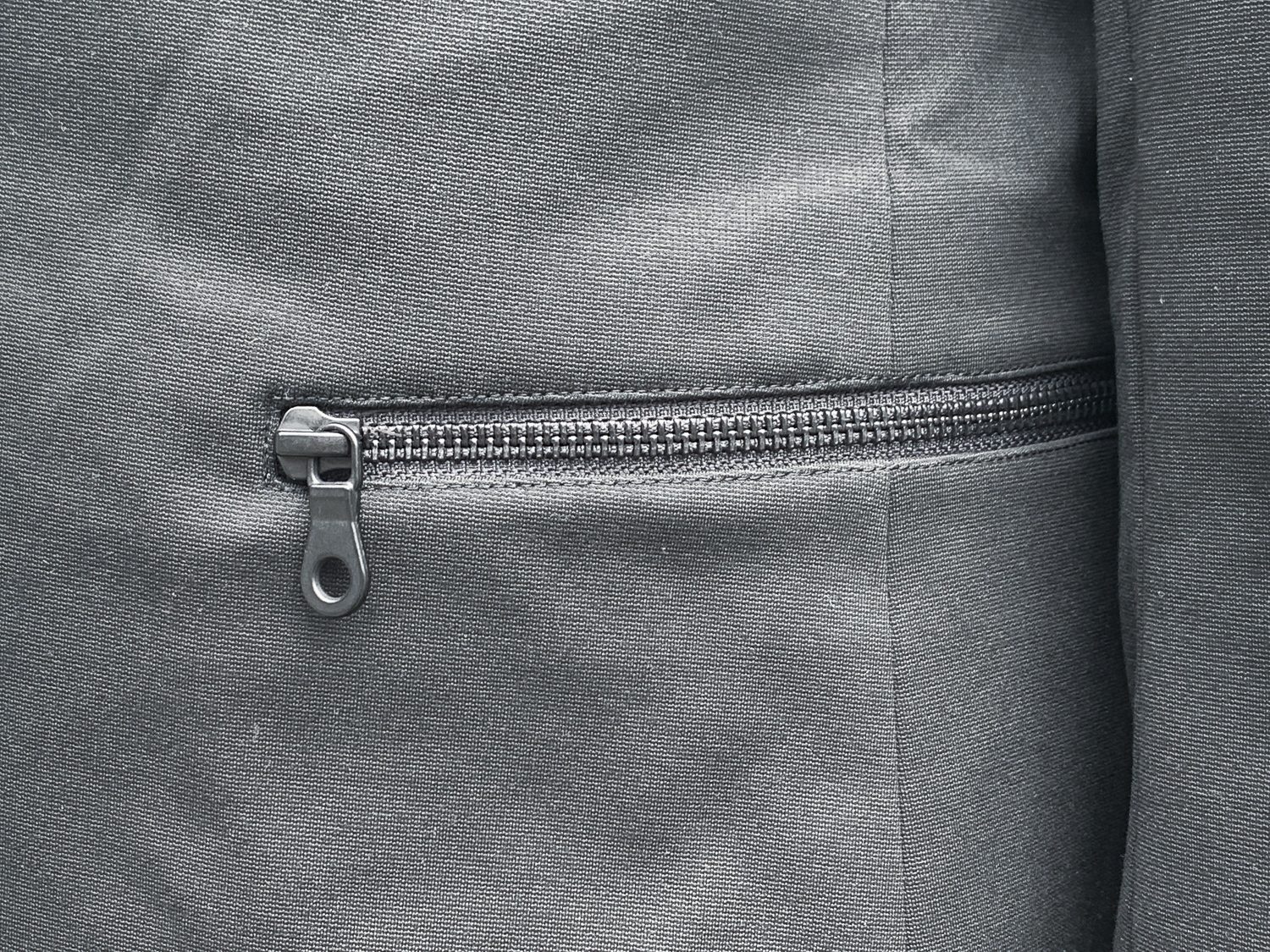 Usage
Thanks to the crazy stretch, the xSport is ultra-comfortable and as advertised, liquids beads off the fabric upon contact. While I would still consider it wrinkle-resistant, don't expect it to be wrinkle-resistant after a day in a duffle, like the Pakt One.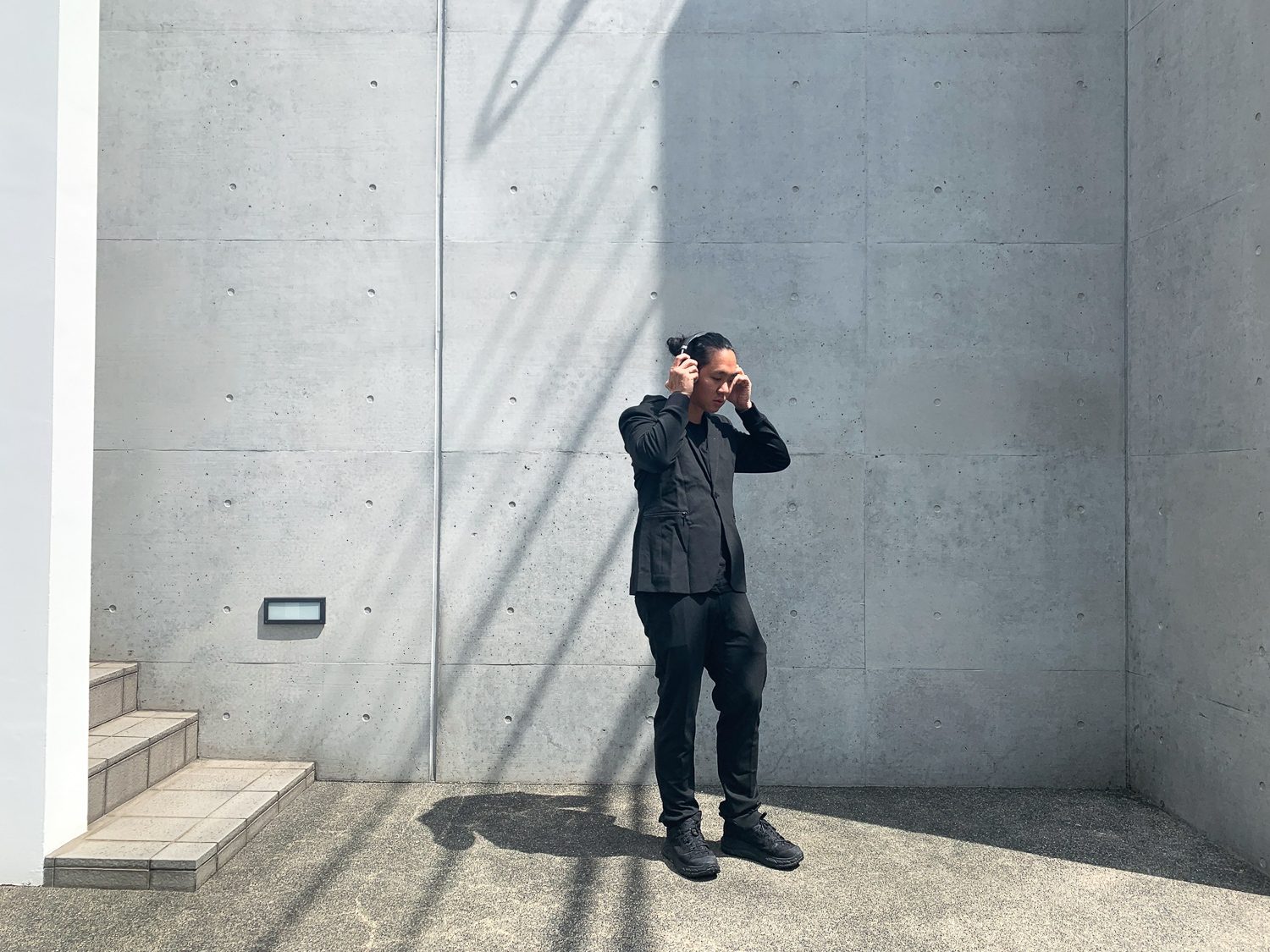 Temperature-wise, this isn't, by any means, a lightweight suit and might not be suitable for summer. Also, given that it is an all black suit, you might find that heat would have a harder time to dissipate.
The style, along with the stretch, really makes it feel like you are wearing a casual hoodie.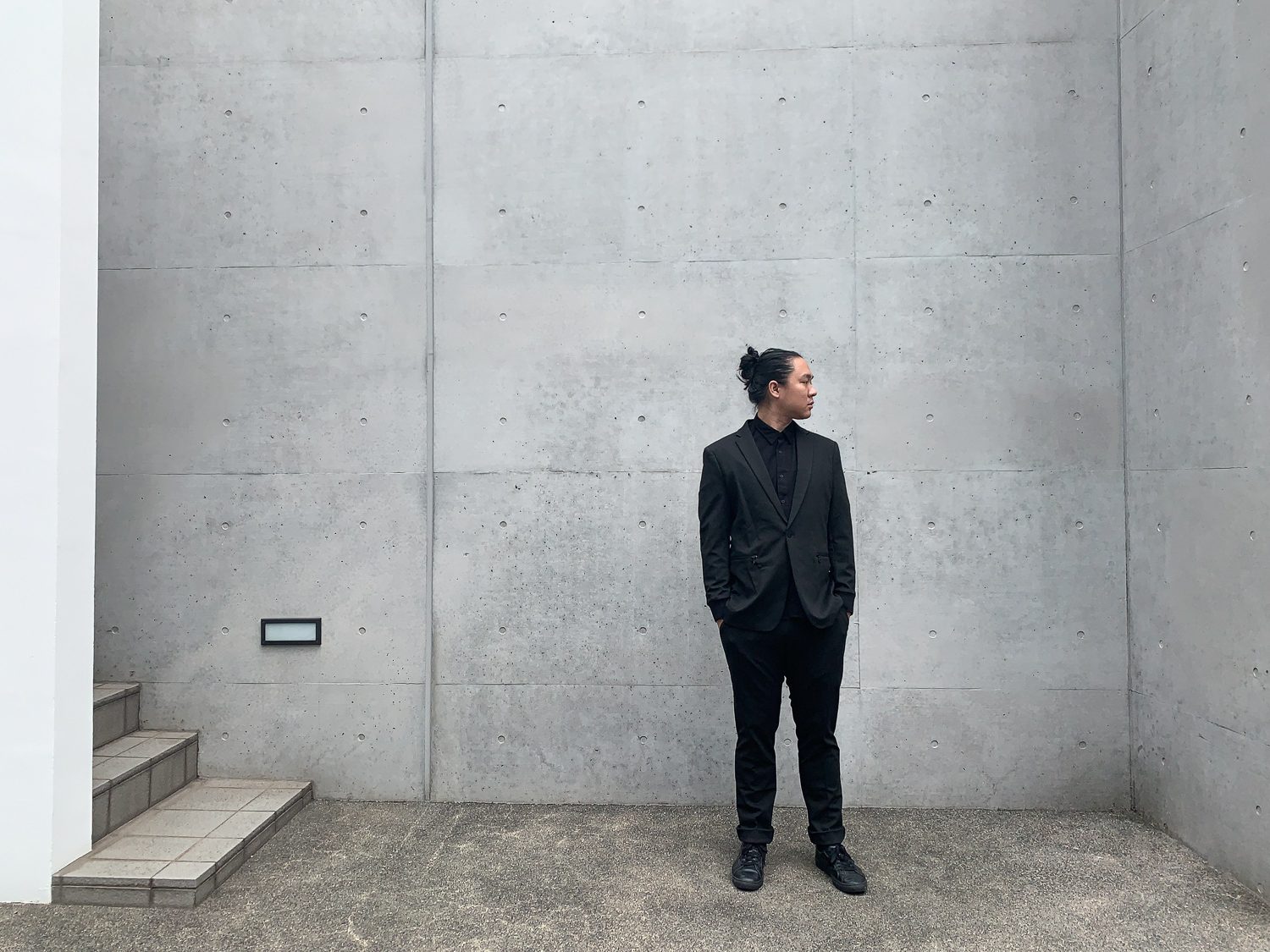 Conclusion
The definitive all black suit for techwear enthusiasts.
Considering the amount of amazing technology and craftsmanship that goes into the all black suit, $398 is a steal for techwear lovers who need something formal in their life.
Decided on one? Don't forget to use code ALEXKWA at checkout for a 15% discount.
Like this review? See all of my in-depth reviews.
Also, consider supporting me by being a Patreon. Every cent given will go back into improving the content of this website.
Tagged four-way stretch jacket review suit water-resistant xsuit