This website is made possible by readers. I may earn a small commission when you buy through the links in this article at no extra cost to you. Learn more.
Details
Price $31.99 on Amazon
Weight 13.4 oz / 380 g
Overview
No matter how good phone is, I can never do without a mobile battery. In fact, I can't do without a screen protector, and phone case like the NOMAD iPhone 14 Pro Max case. It's ironic to think that we are paying more than ever for a phone but have to buy all these accessories to go with it. I reminisce the good ol' Nokia 3310 days…
But, this is the world we live in now and might as well find the perfect mobile battery while you're at it. After trying countless batteries like the Nitecore NB Series, I've started caring less and less about specs. Since I am pretty diligent in charging it each night, as long as a mobile battery looks good and can give my phone a full charge, it's more than enough for me.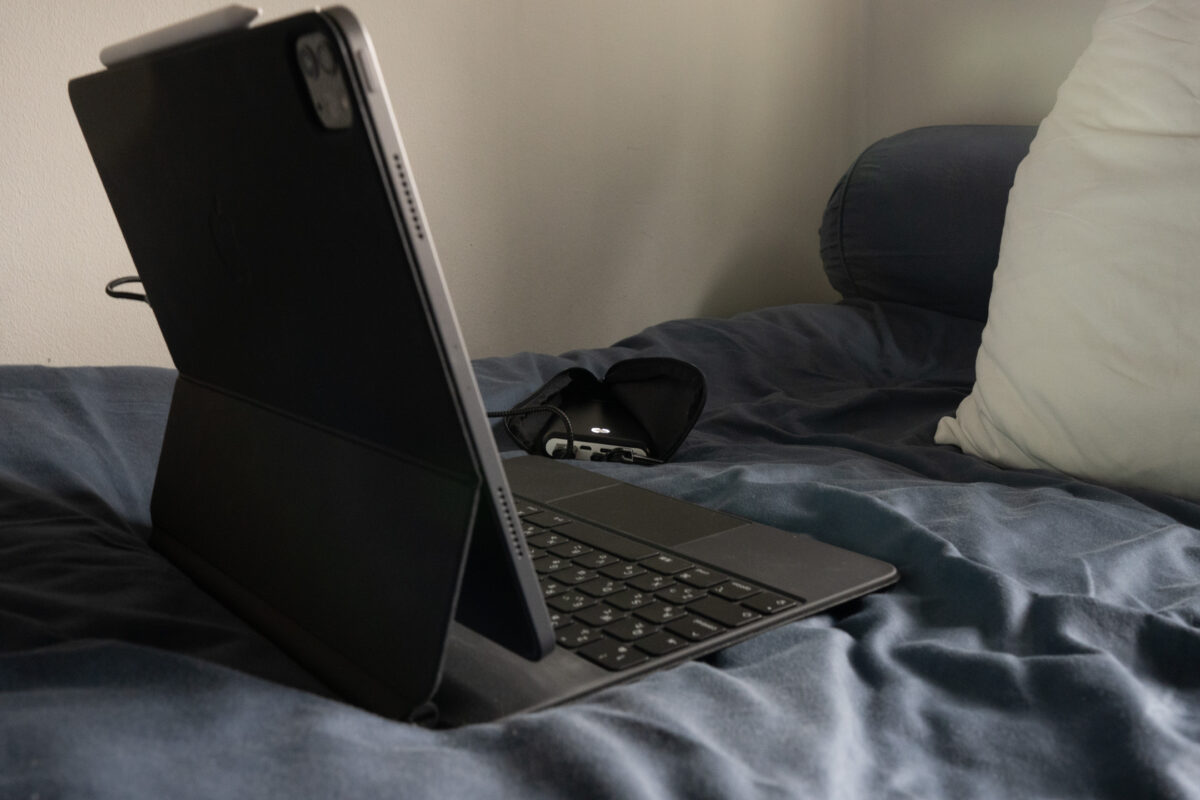 Of course, not everyone's like me. Most want the highest capacity battery that looks good and weighs as little as possible. Let's see if this one from a relatively unknown brand like EnergyQC can hit that mark.
Style
The design of EnergyQC is, frankly, as generic as they come. There are three color options; black/white, black/red, and blue/white. Unfortunately, there isn't an all black version. I got the closest one, which is the black/white version.
All sides are black, and the two ends are in white. One of the sides is completely void of details. The stealthiness is complemented by the rounded edges that makes it easy to hold.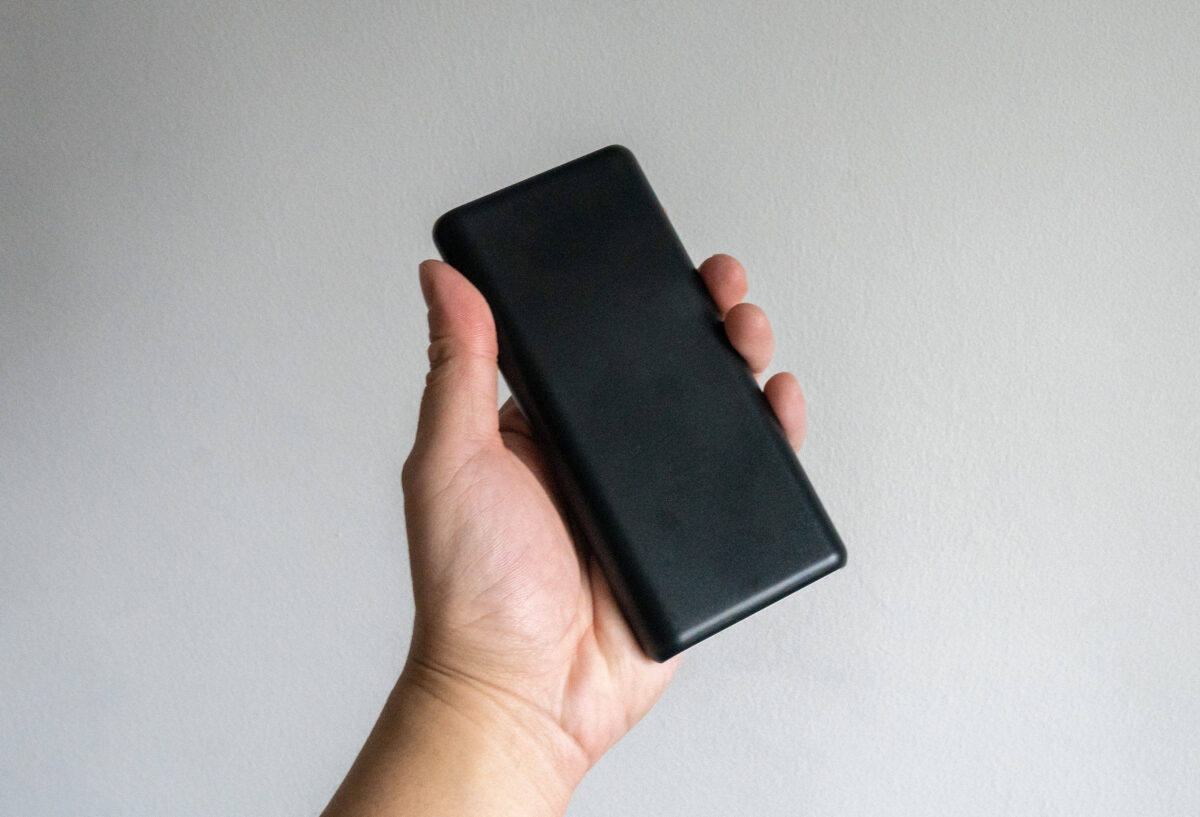 There is the power button and the EnergyQC logo on the other side. While not terrible looking, the logo looks like something a high school student would design on his first time with Adobe software.
Around the power button are four power indicators which form a full circle, reminding me a little of Iron Man's arc reactor.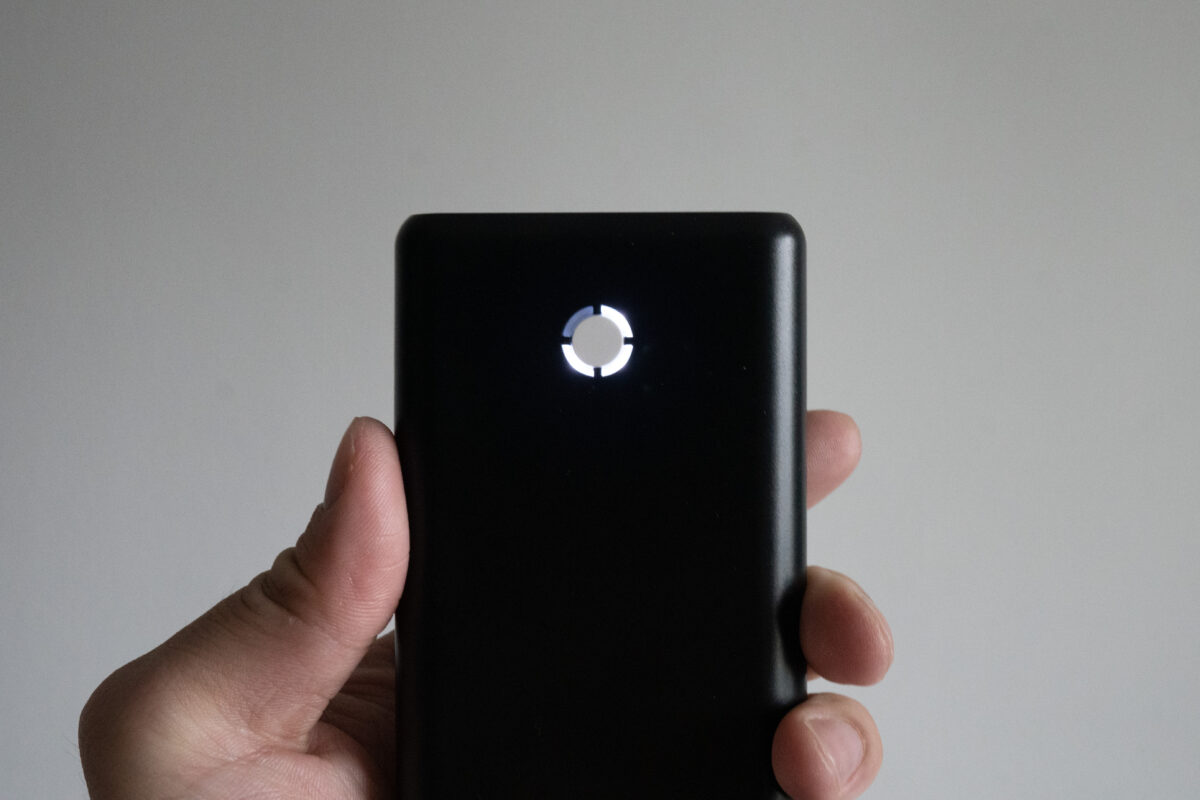 A bunch of manufacturer labels are on one of the white ends and ports fill the other.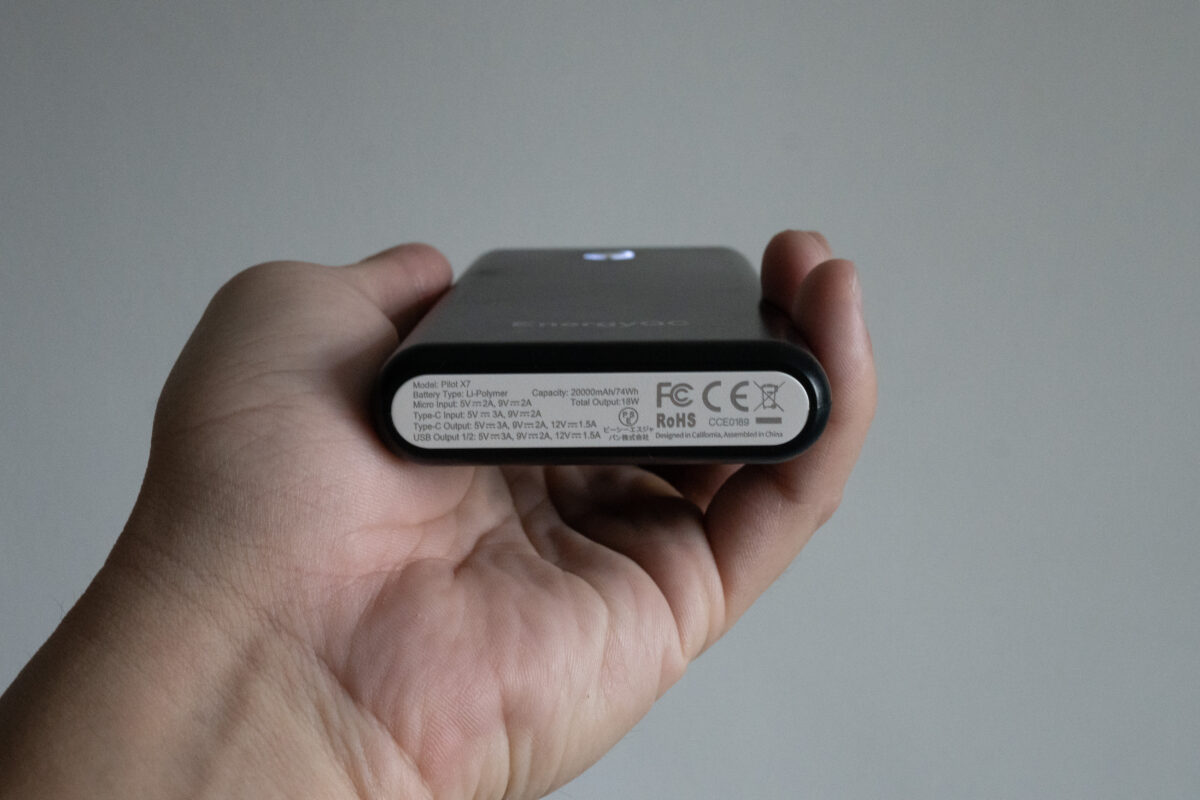 For better or worse, there is just so little that stands out with the EnergyQC Pilot X7. While it doesn't look ugly, I don't think anyone will be buying it for the design.
Tech
The battery is a 20,000mAh (17Wh) battery. How many times it can charge your iPhone depends on which iPhone (battery capacity) and also how much power is lost during the conversion, and various other factors.
But no one likes ads, so I got rid of them. If my articles helped you, I ask for your support so I can continue to provide unbiased reviews and recommendations. Every cent donated through Patreon will go into improving the quality of this site.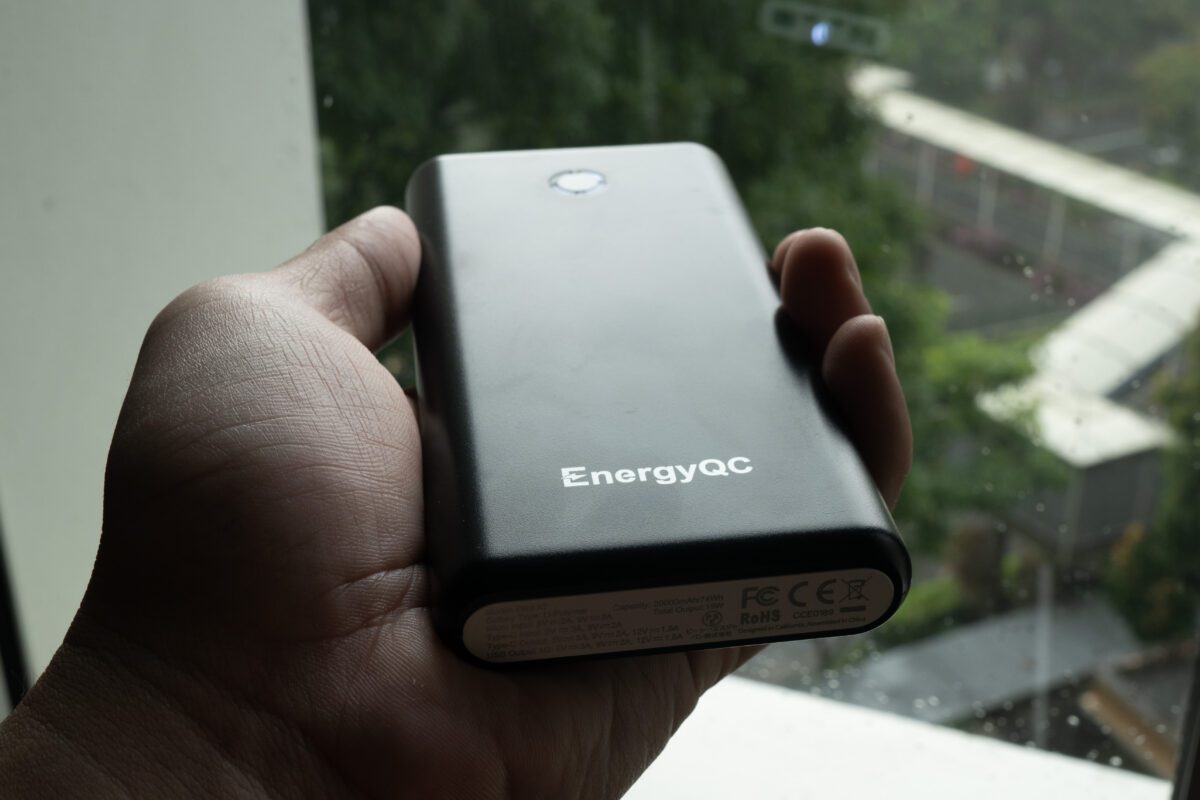 While not an exact math, you will only get to charge with approximately 60% of 20,000mAh due to energy loss during the process, which is . For my iPhone 14 Pro Max with a 4,323 mAh battery capacity, you can charge it almost three times.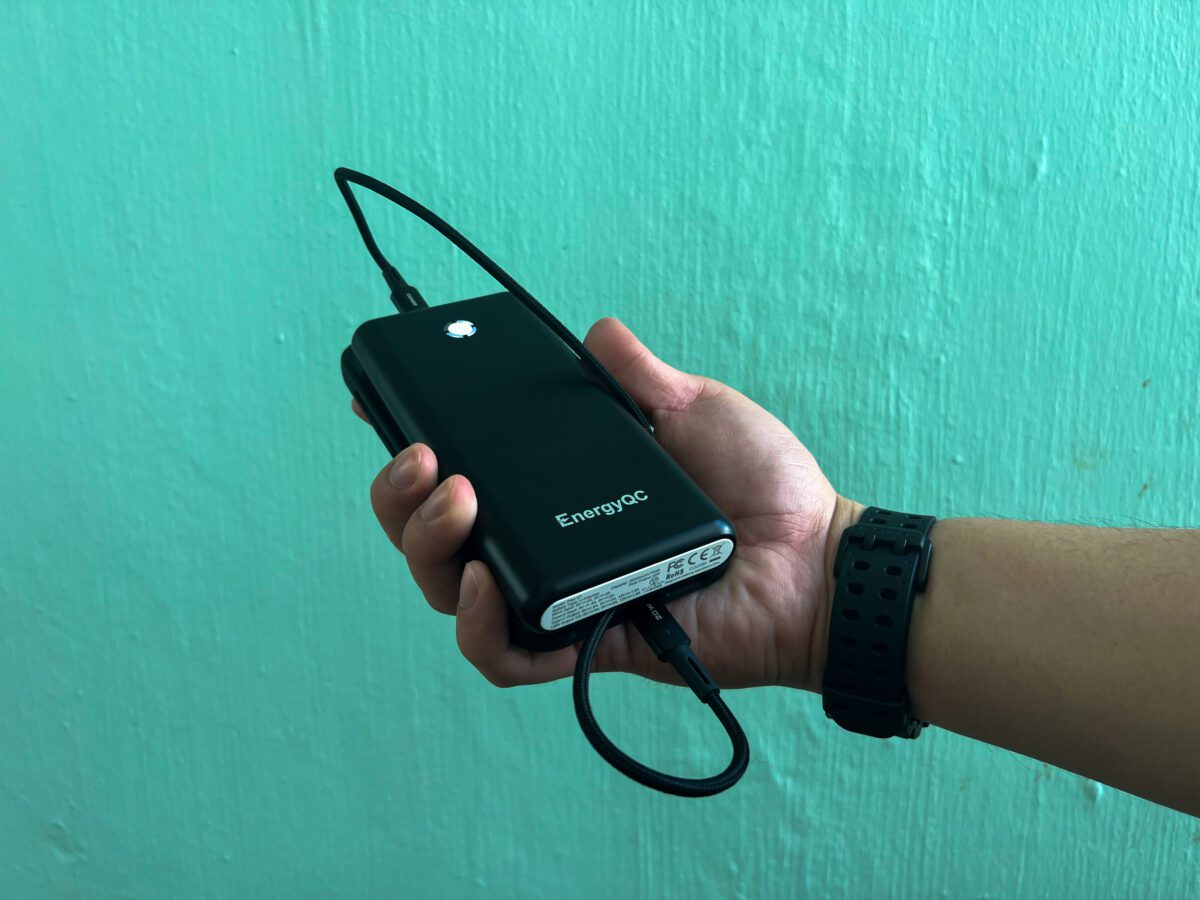 What I do like about the Pilot X7 is the multiple ports; five ports to be exact. It has three output ports and two input. You can charge it either via the Micro USB or Type C port. You can charge your devices with two USB-A port and the same Type C port.
I went all-in into USB-C so I used to think I didn't need those extra ports. But USB-C isn't perfect and some USB-C devices requires a USB-A to C cable to charge, like my Muji Portable Fan.
I sometimes find myself out of juice at a friend's place. Since USB-C is still relatively new, less tech-savvy friends might not have one handy to borrow. More is always safer, especially if it weighs and costs the same.
Usage
Mobile batteries are pretty straightforward pieces of gear. Plug your device into it and it charges. That's all you really need from one.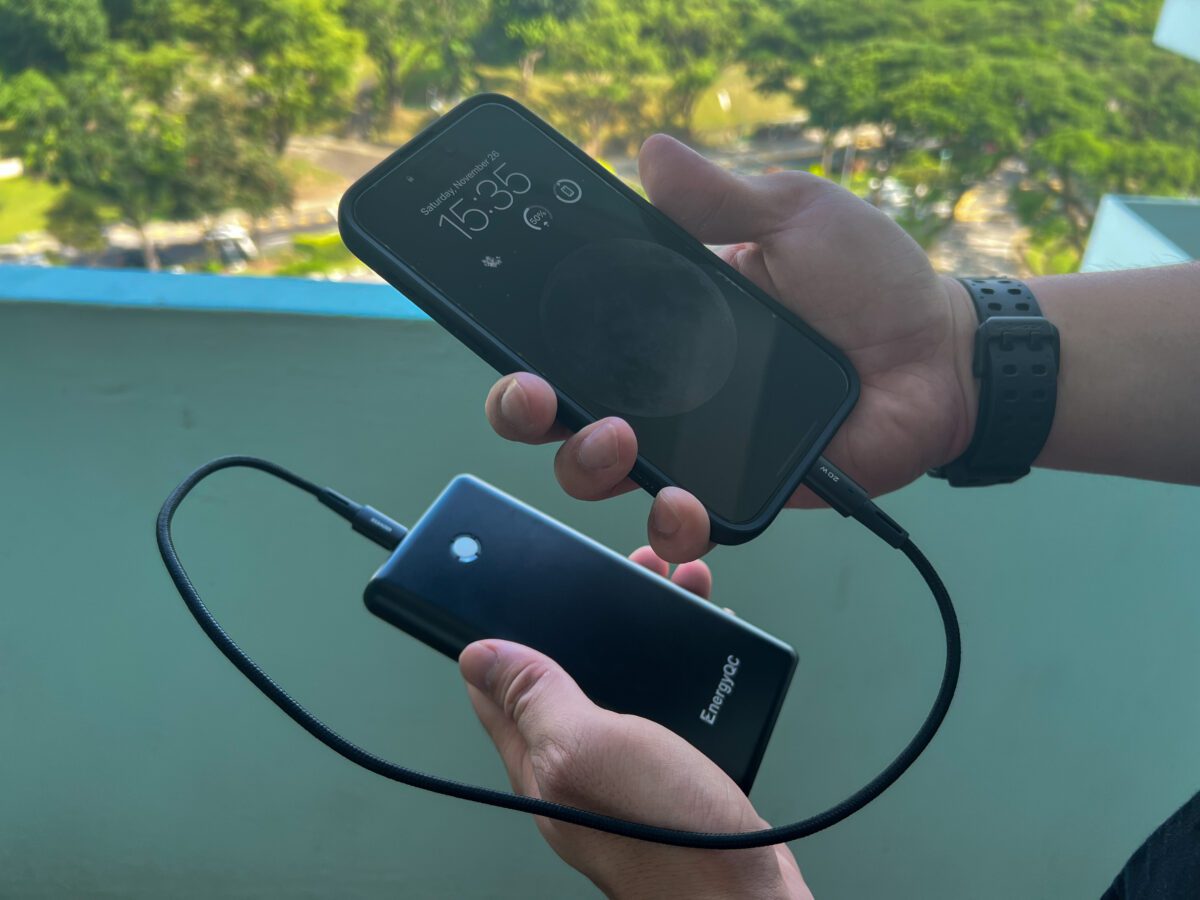 Some batteries need you to push the power button for juice to start flowing into your device, but not the EnergyQC Pilot X7. Plug it in and it starts charging. Easy.
I love the power Indicator, where each quadrant represents 25% of charge. The light is bright which makes it obvious the battery level.
There is also a flashlight that is activated by long-pressing the power button. The flashlight can't compare to the one on something like the Nitecore NC10000, but could act as a nightlight when you need it. The light stays on once activated until you deactivate it or it runs out of charge.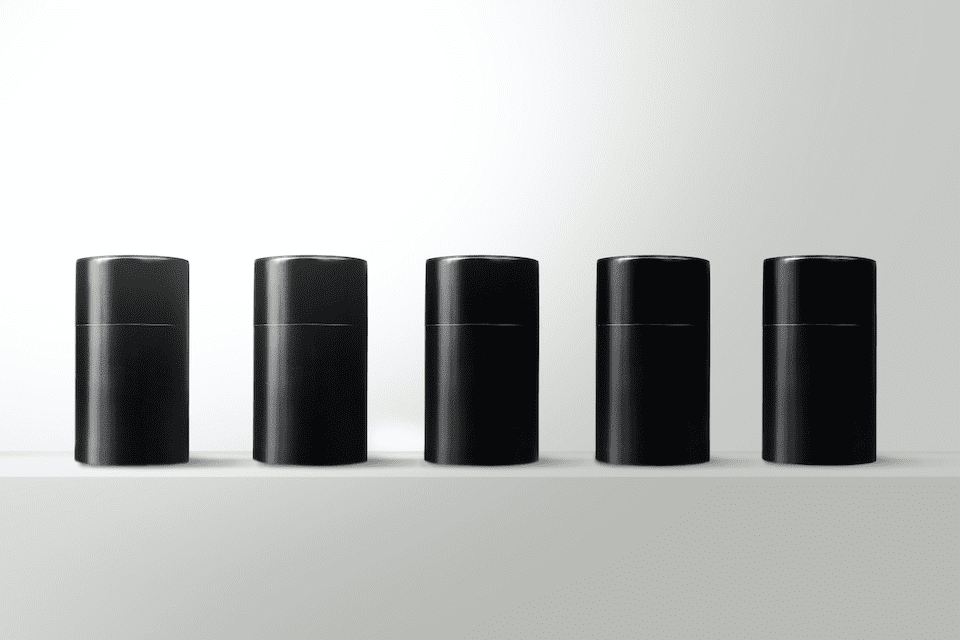 I found a 100 year old company that would create these heirloom quality canisters for me. They are handmade and will keep your tea leaves, coffee beans or anything that you need dry for years to come.
or read review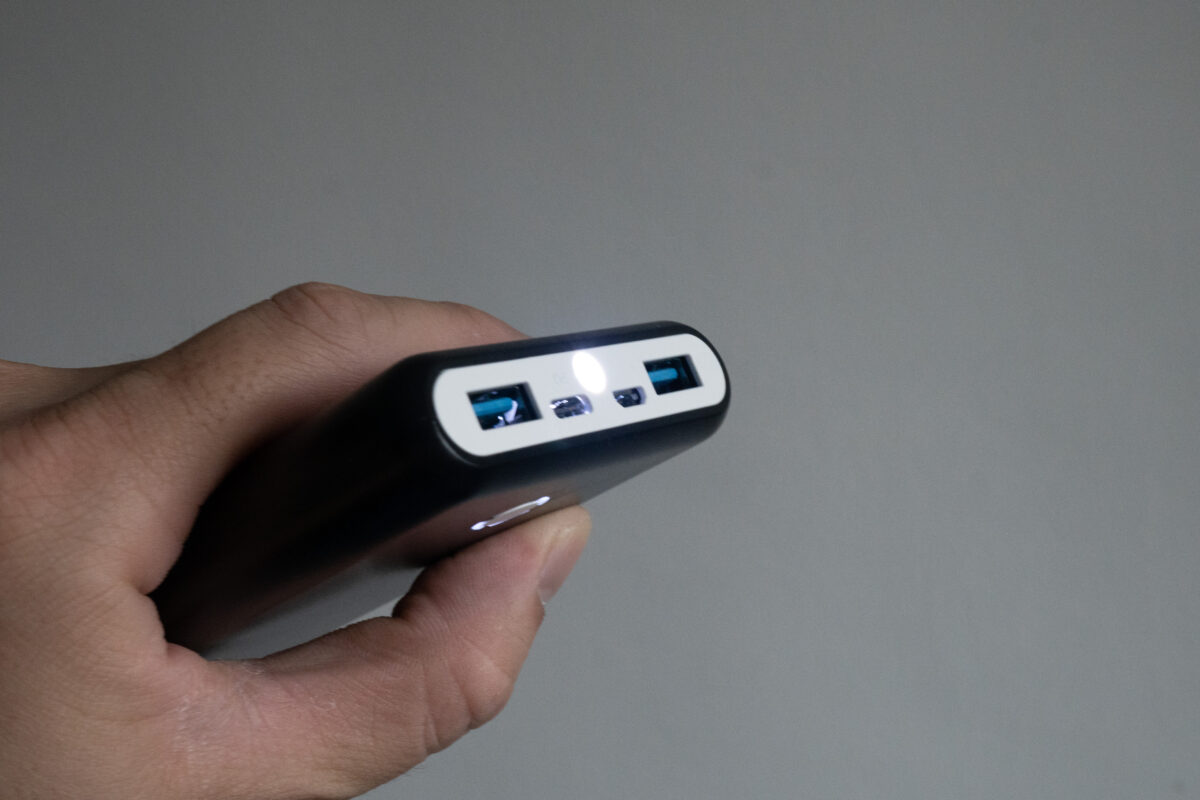 You might be wondering if this can charge an iPad. I put it to the test with the latest (6th Gen) iPad Pro. I've found that with a USB-C to C PD compatible cable like the Satechi USB-C to USB-C Cable, you can actually charge it. However, if you try with a USB-A to C cable, it will show the charging status, but it won't receive enough juice to increase the battery life.
Conclusion
While the design is as generic as they come, the EnergyQC Pilot X7 packs all the functionality you need like PD charging, multiple ports, and even a mini flashlight. While there are many better mobile batteries out there if you are willing to fork out the extra, this one by EnergyQC will likely be sufficient for your needs.
Like this review? See all of my in-depth reviews.
Also, consider supporting me by being a Patreon. Every cent given will go back into improving the content of this website.
Tagged energyqc mobile battery review tech