This website is made possible by readers. I may earn a small commission when you buy through the links in this article at no extra cost to you. Learn more.
If you are looking for a key chain holder, a carabiner like the Outdoor Element's Firebiner might work. But what if you can do without the key chains altogether? Jibbon is the key organizer you just might be looking for.
Details
Overview
I love hanging my keys on my belt loops. There is something nonchalant and laid-back about keys on your belt loop, which can add to your style and overall vibe. Plus, you drastically reduce the chance of losing your keys. But one thing I can't stand, the clunking and clinking of your keys as you walk.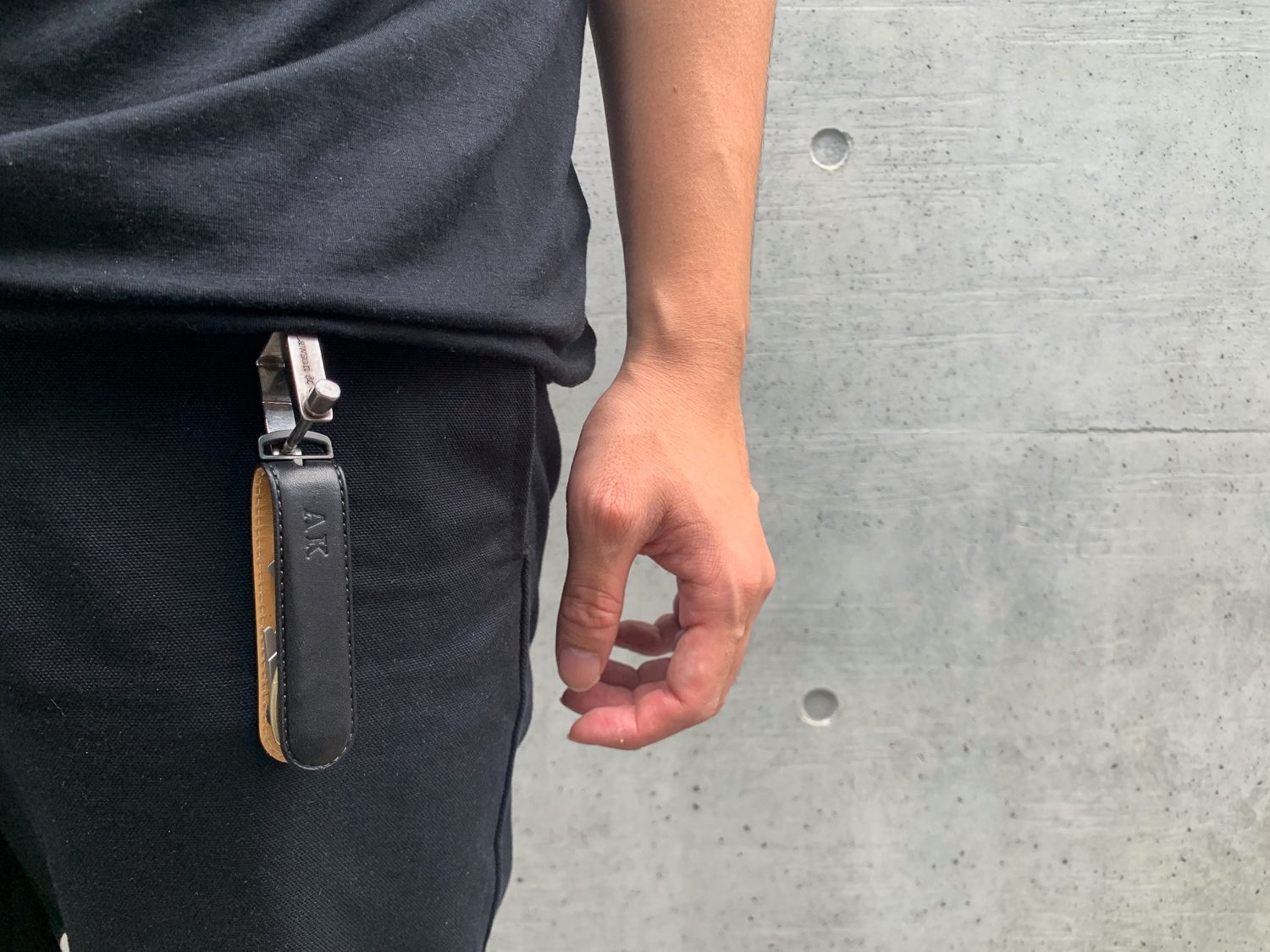 This is why the Jibbon Key Organizer is a lifesaver. I previously reviewed the Bellroy Key Cover, which was like a mini leather folder for your keys. The Jibbon key organizer, instead, keeps your keys in a compact package.
I try to keep my keys to the absolute minimum, so I really only have two, my house key and the key to my bicycle lock. If I really wanted to, I could probably do with just my house key.
So, the organization isn't essential, but instead, the organizer for me was to keep my keys in a nice little package and stop that dreaded sound.
Style
On the first impression, the Jibbon Key Organizer is very simple and elegant, which is a huge contrast to clunky key chain holders. It's basically a leather clasp that you can snap together at the open end. Since it's something that has so few parts to it, it naturally looks effortless.
The Jibbon Key Organizer comes in four color options, black, brown, tan, and pink. If this isn't your first time on this blog, you'll know that I only wear and write about black-colored items, which is the color of the Jibbon Key Organizer I'm reviewing.
As someone who used to be really into denim and leather, part of the joy of owning such products is to witness the patina that develops over time, making it a unique product to your lifestyle.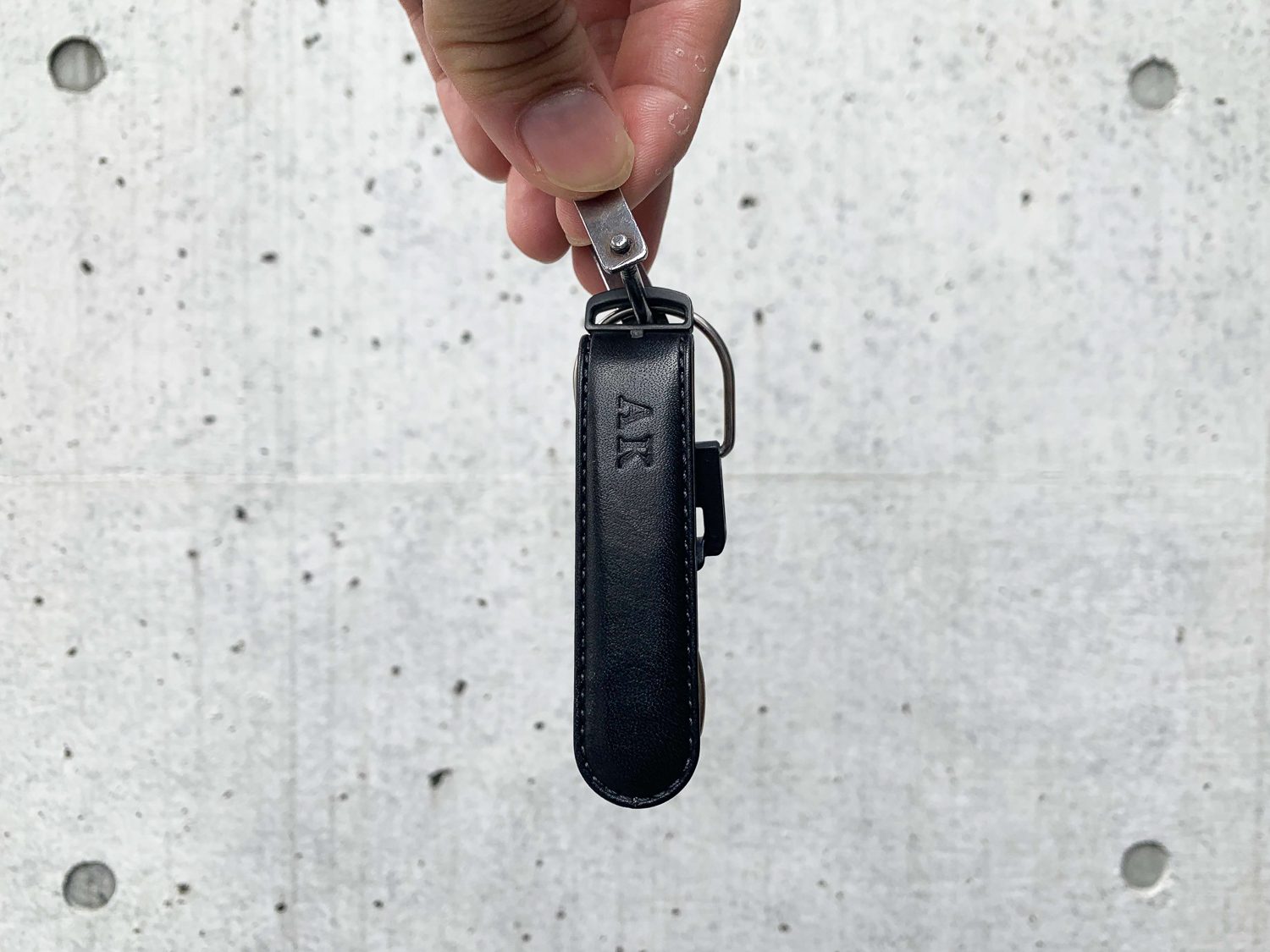 Choosing a color apart from black would let the patina come through more visibly for those who are into that. For me, I still enjoy the subtle patina that comes through on black products. It doesn't really have to be obvious for me to appreciate it.
The Italian leather is grainy, good for blending scratches that you might get along the way.
But no one likes ads, so I got rid of them. If my articles helped you, I ask for your support so I can continue to provide unbiased reviews and recommendations. Every cent donated through Patreon will go into improving the quality of this site.
The leather on the inside is a contrasting cream color, and while I wished it would be black as well, I have to say the color combination is exquisite no matter which color you chose.
They offer a monogram service of up the three uppercase letters. I got mine monogrammed "AK" to show an example. Unlike some monogram service which lets you do gold-pressed letters or similarly flashy monograms, the monogram on the Jibbon Key Organizer are debossed and very subtle and classy.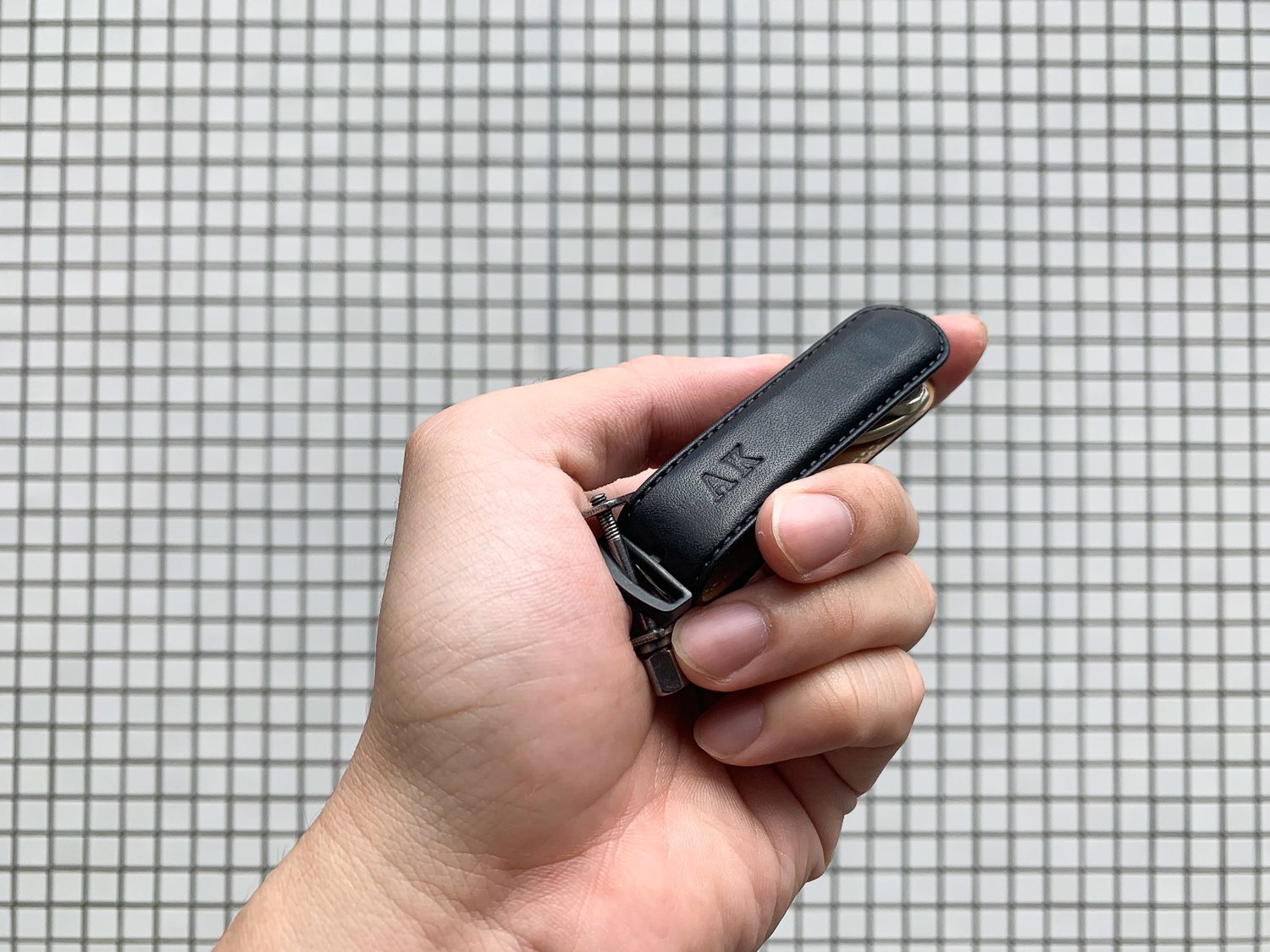 Depending on the number of keys you want to put on it, you have a choice of two lengths of screws. I have two keys and the Jibbon Multi-Tool, which allowed me to use the shorter screw. If you have more keys, you can use the longer screw, but doing so would cause the leather straps not to be parallel to each other and not be as compact.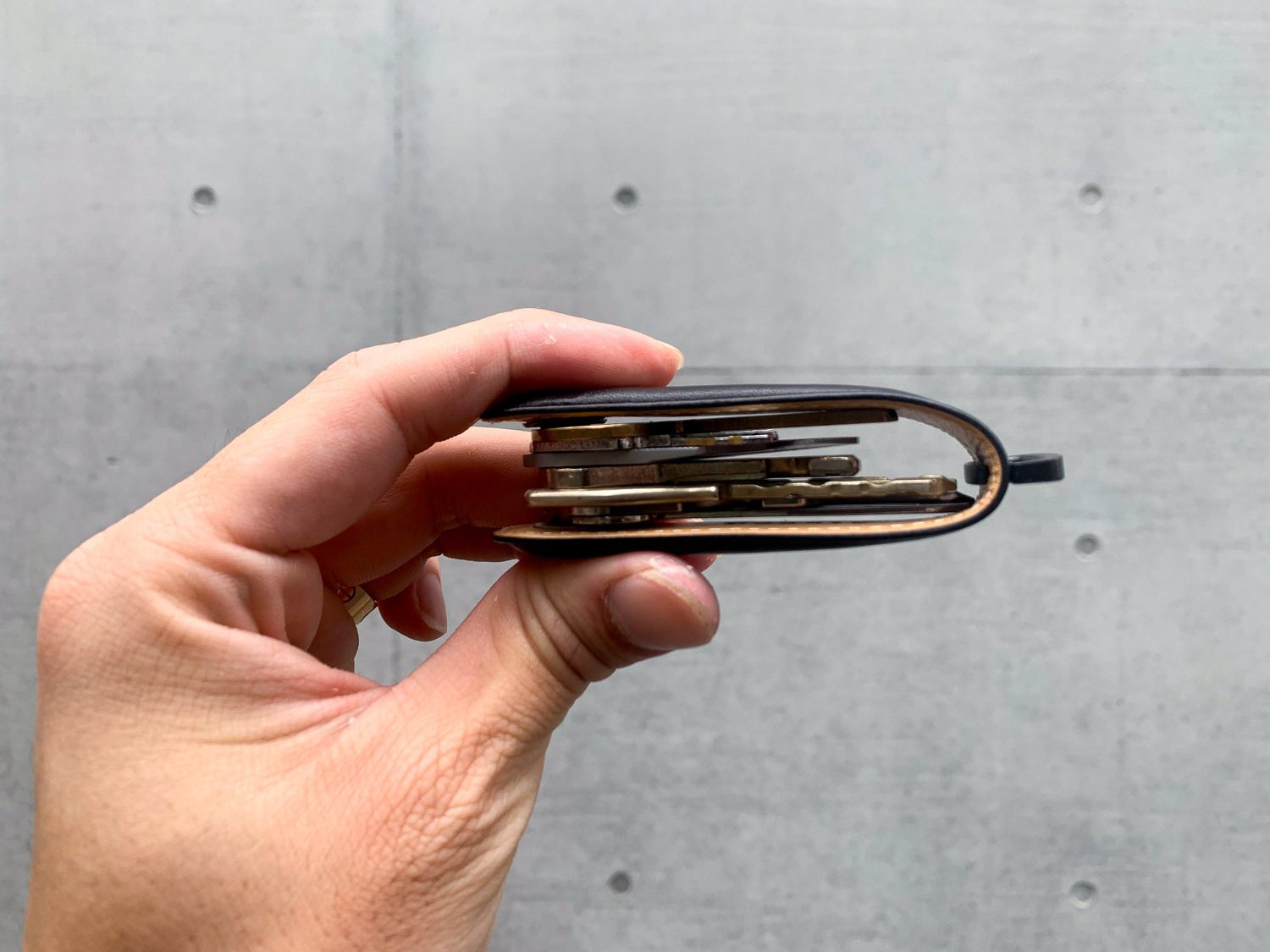 Material
The main material is premium leather, sourced directly from tanneries in Italy. The leather is top-grain, which means that it's made from the outermost layer of cowhide, which is most natural as it shows all the natural grain.
This is one of the highest grades of leather, only second to full-grain leather. The difference is that top-grain leather has the top layer sanded down to reduce blemishes and make it easier to work with.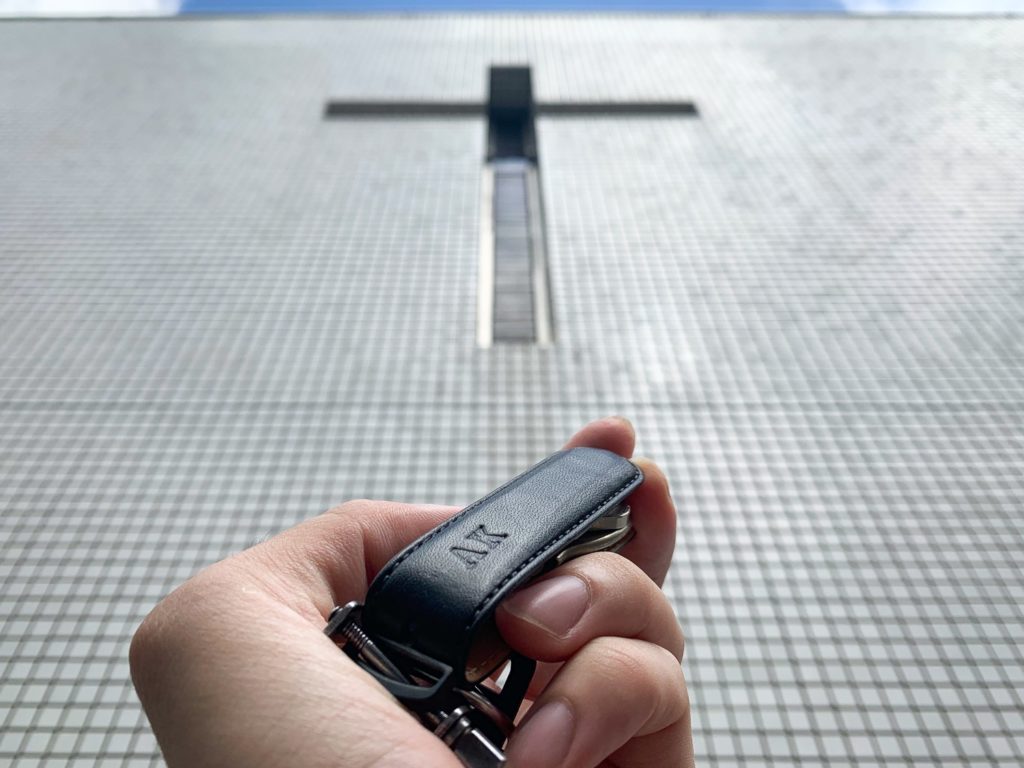 While sanding off the natural grain means that the strongest fibers of the hide are sanded off, I guess the trade-off was to make sure the leather looks cleaner and more elegant, seeing as it's sufficiently durable as such.
The D-ring and screws are made from what is described as marine-grade stainless steel. Although frequently used by end-users, there is actually no industry-recognized definition for marine-grade stainless steel. However, it usually refers to stainless steel, which can resist corrosion when submerged in seawater and attacked by the chloride present.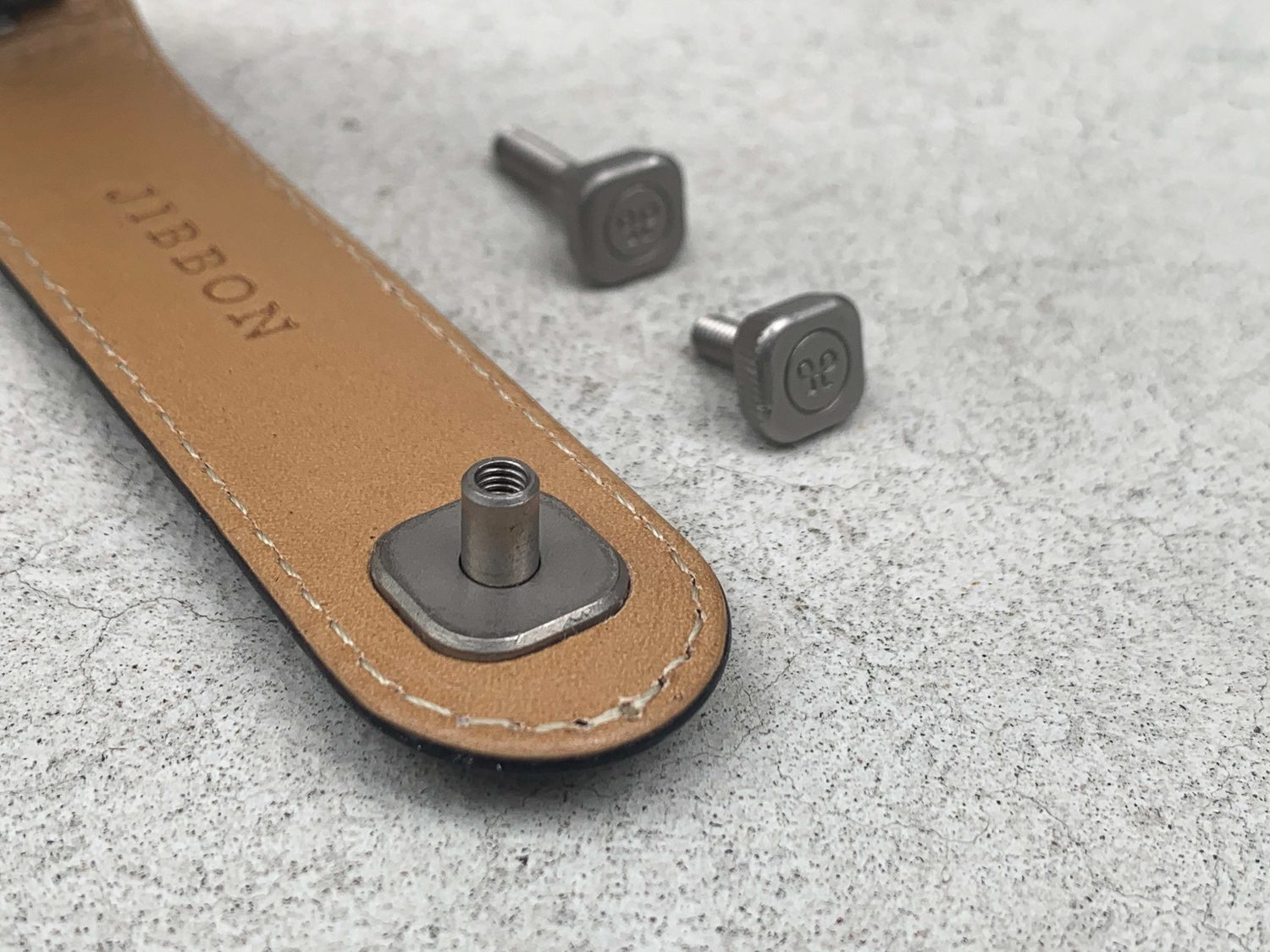 This isn't really relevant to us since I don't imagine we will take this with us on a deep-sea diving trip, but if you do, you'll be glad to know that the hardware won't corrode (although the leather would probably take a hit).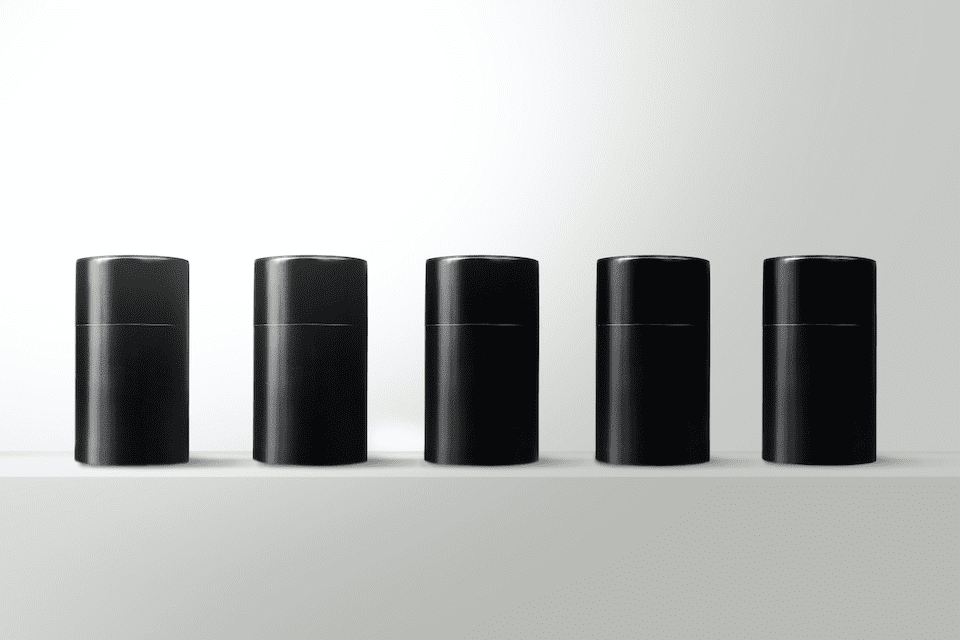 I found a 100 year old company that would create these heirloom quality canisters for me. They are handmade and will keep your tea leaves, coffee beans or anything that you need dry for years to come.
or read review
Usage
The Jibbon Key Organizer was a piece of cake to put together. You just put the keys through the screw and screw it on and then snap the other end to close it.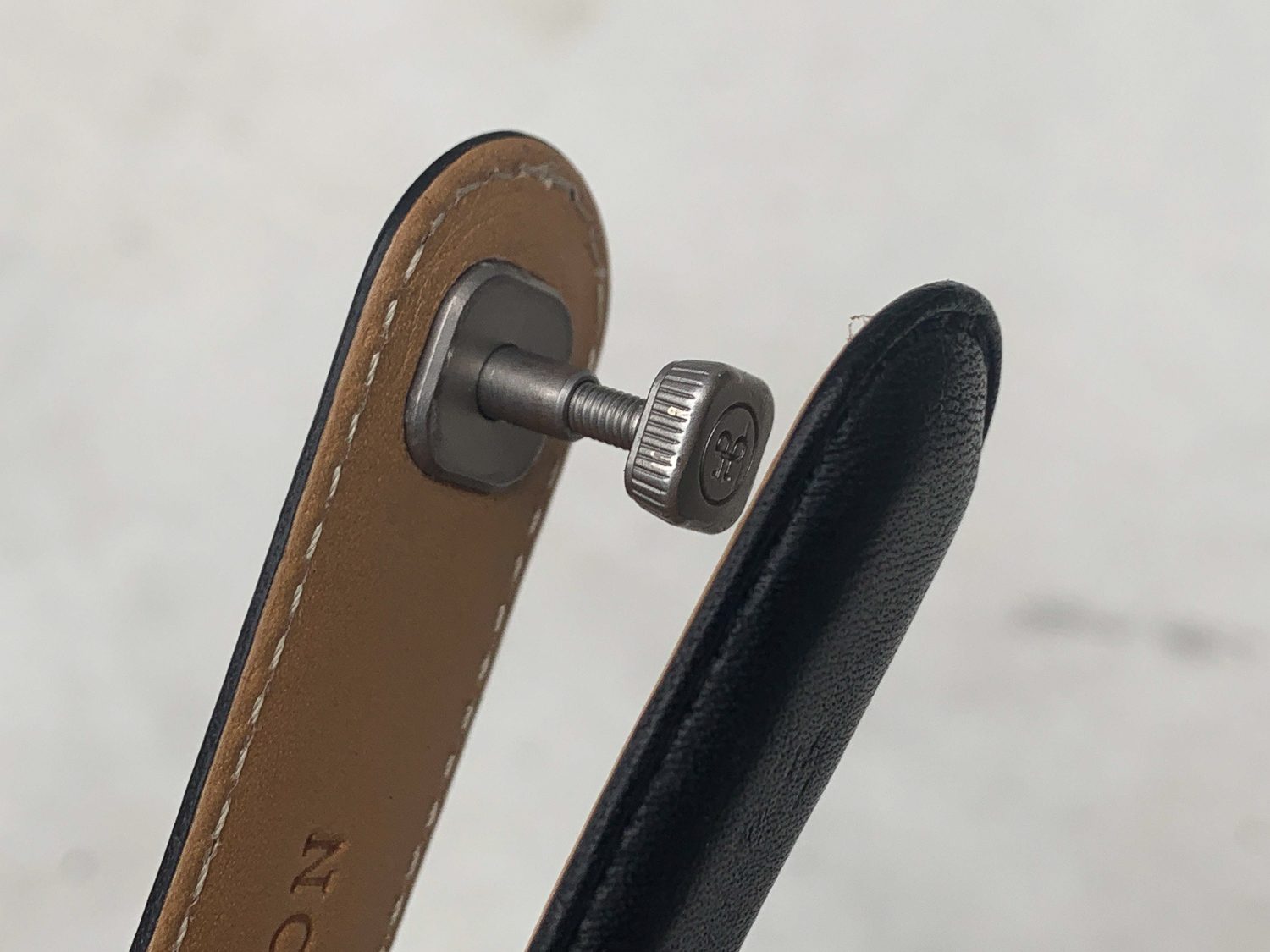 Even using the shorter screw, you need at least three or four keys, depending on the thickness of your keys, to make sure that they won't swing around. For me, my two keys and the multi-tool was sufficient such that they would not swing in their place.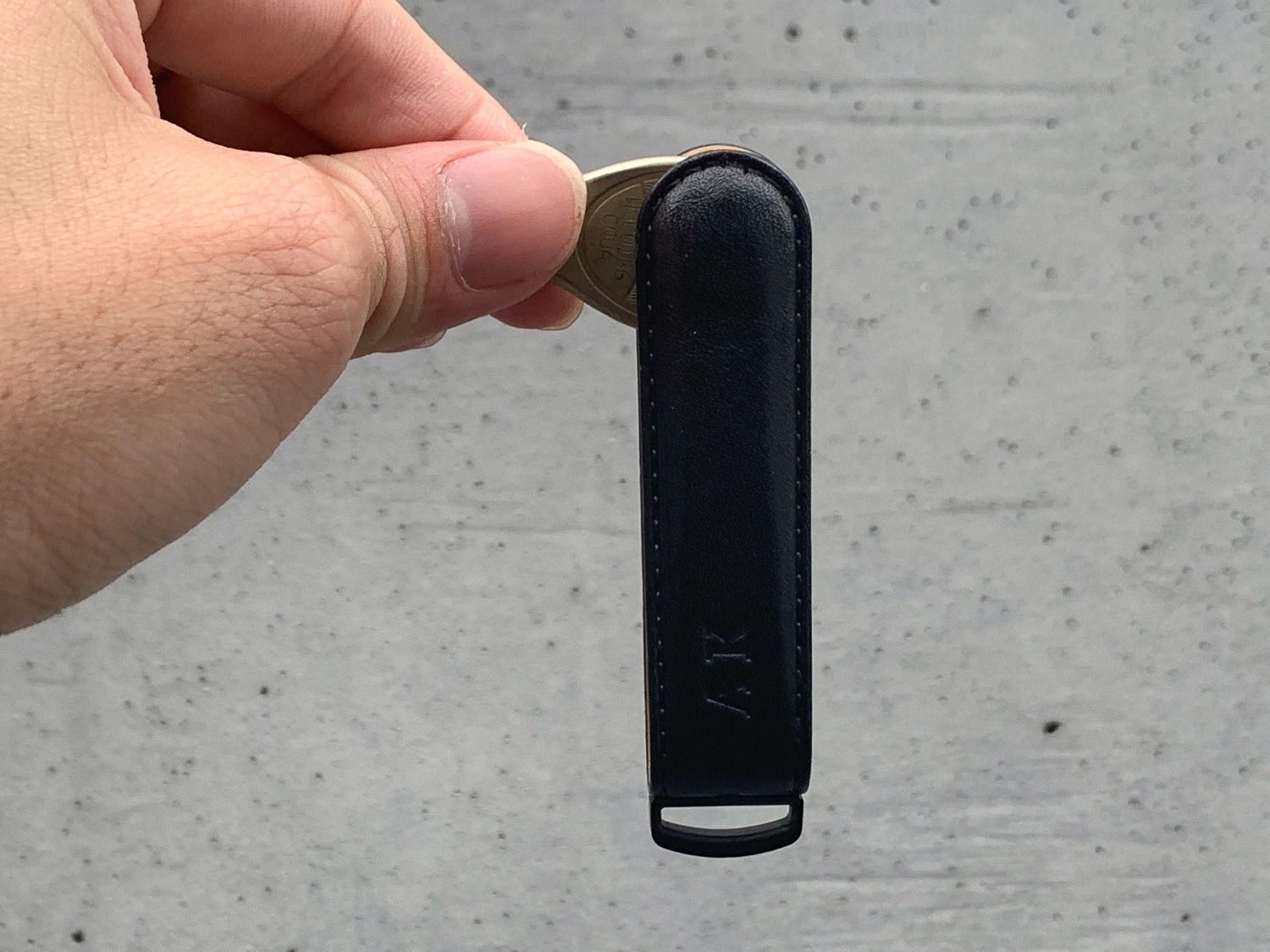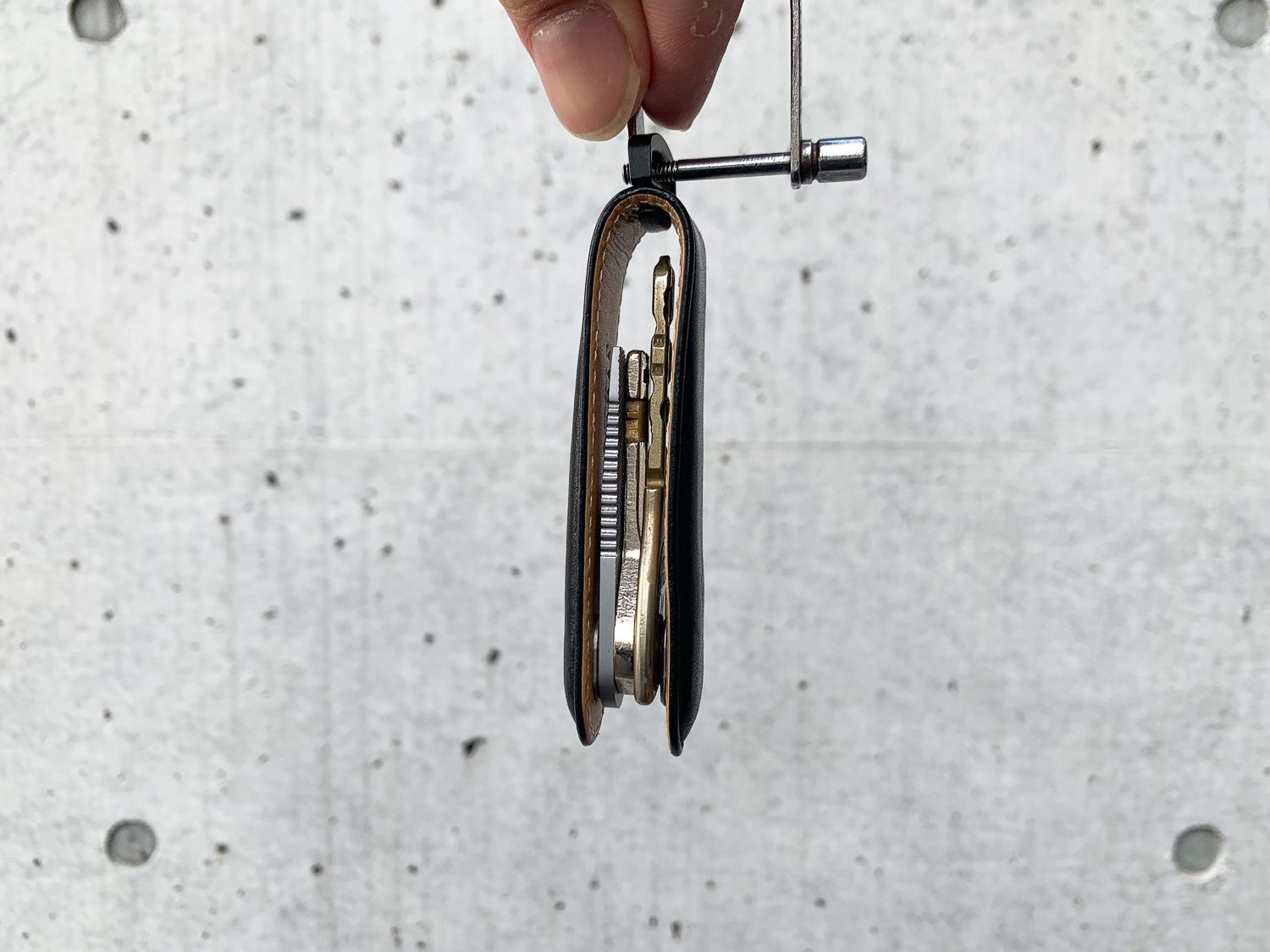 On the other hand, you can put in a maximum of nine keys. I could only gather six keys, but based on the length remaining on the screw, I would say nine keys of regular thickness would probably fit in the key organizer.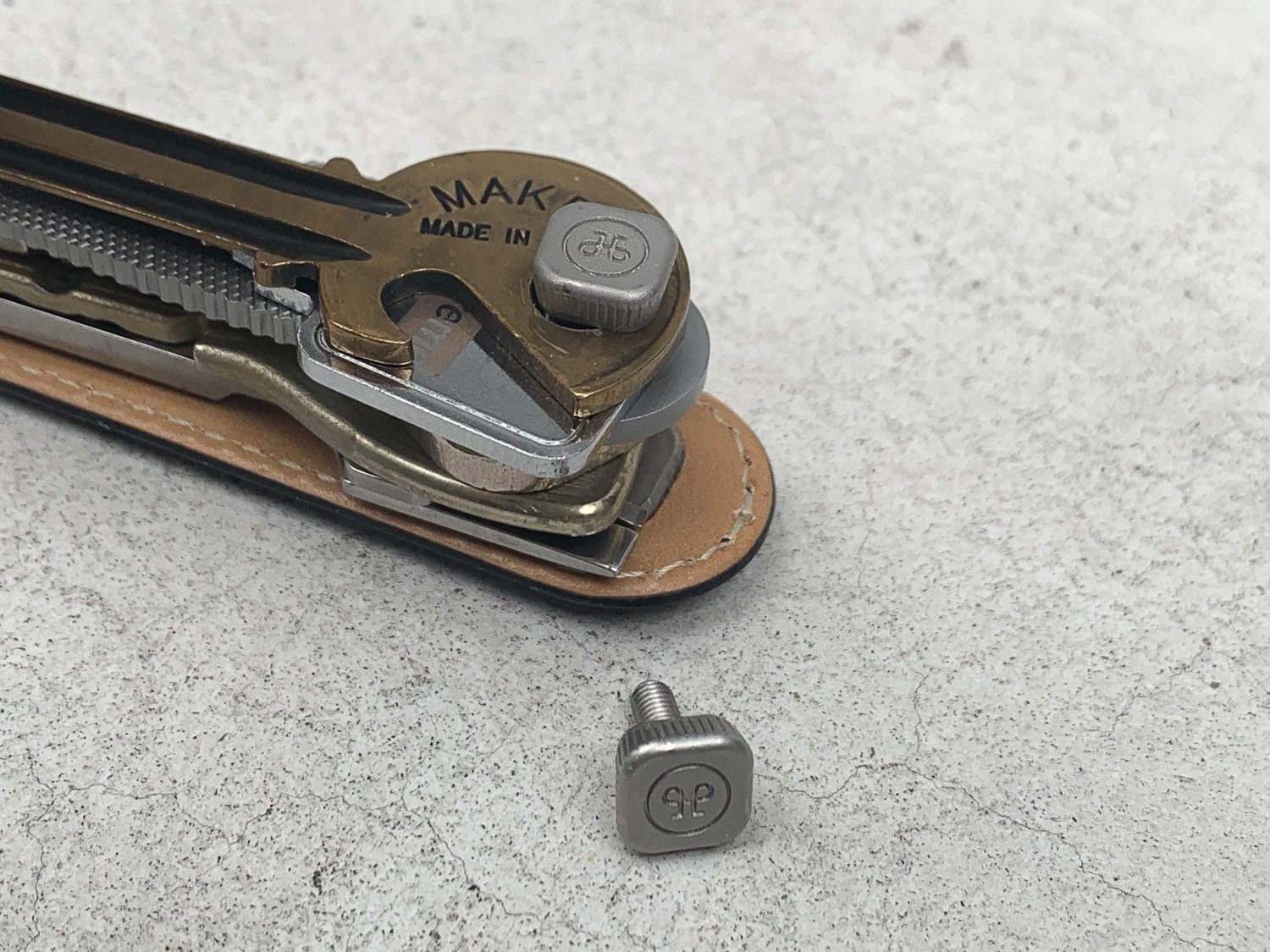 There is a removable D-ring on the top for you to loop on your car keys, but since I don't own a car, I use them with a carabiner like the Outdoor Element Firebiner or key clip like Outlier's Key Piece to hang off my belt loop.
Taking out your key when you encounter a lock is easy enough, but when you push the key out, you have to push back the keys; you don't need to isolate the one you need. This means you can't really do it easily with just one hand. However, you can do it just fine with just one hand when just keeping the keys back in place.
Because the screw part of the Jibbon Key Organizer is fixed in place, holding on to the key organizer would apply pressure on the center of the leather, causing it to bend each time. As time pass, the leather would get softer, and the key organizer would become less parallel.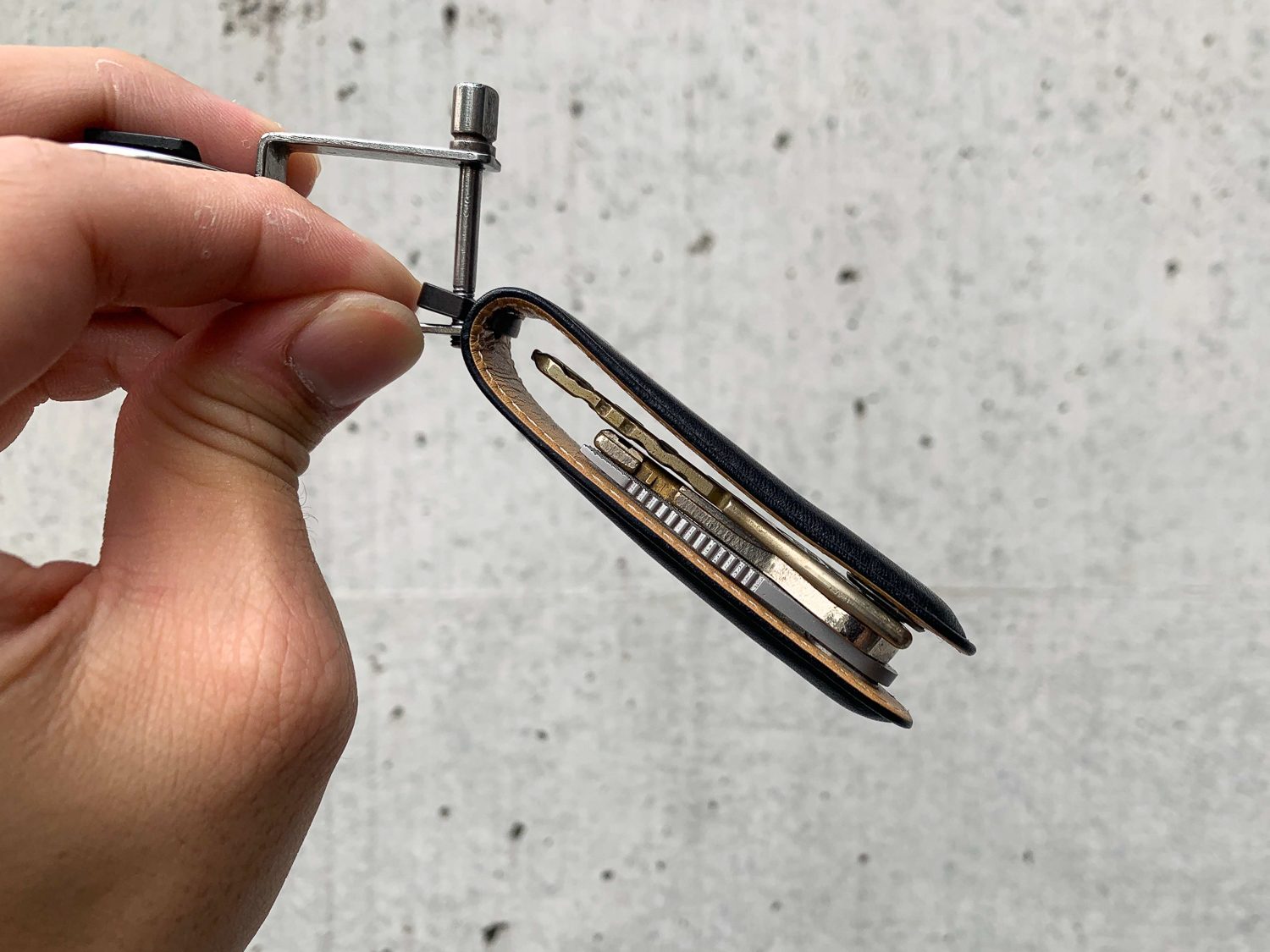 You also want to note that depending on the size of the bow (the large part) of your key; it might stick out slightly of the Jibbon Key Organizer. This isn't a problem unless you are putting it in the same pocket as your overpriced iPhone, then you'd better brace yourself for some possible scratches.
Conclusion
Sorry Bellroy Key Cover, but I like this better because it has fewer moving parts. I also don't put my keys in the same pocket as my phone, so the bit of key sticking out doesn't bother me.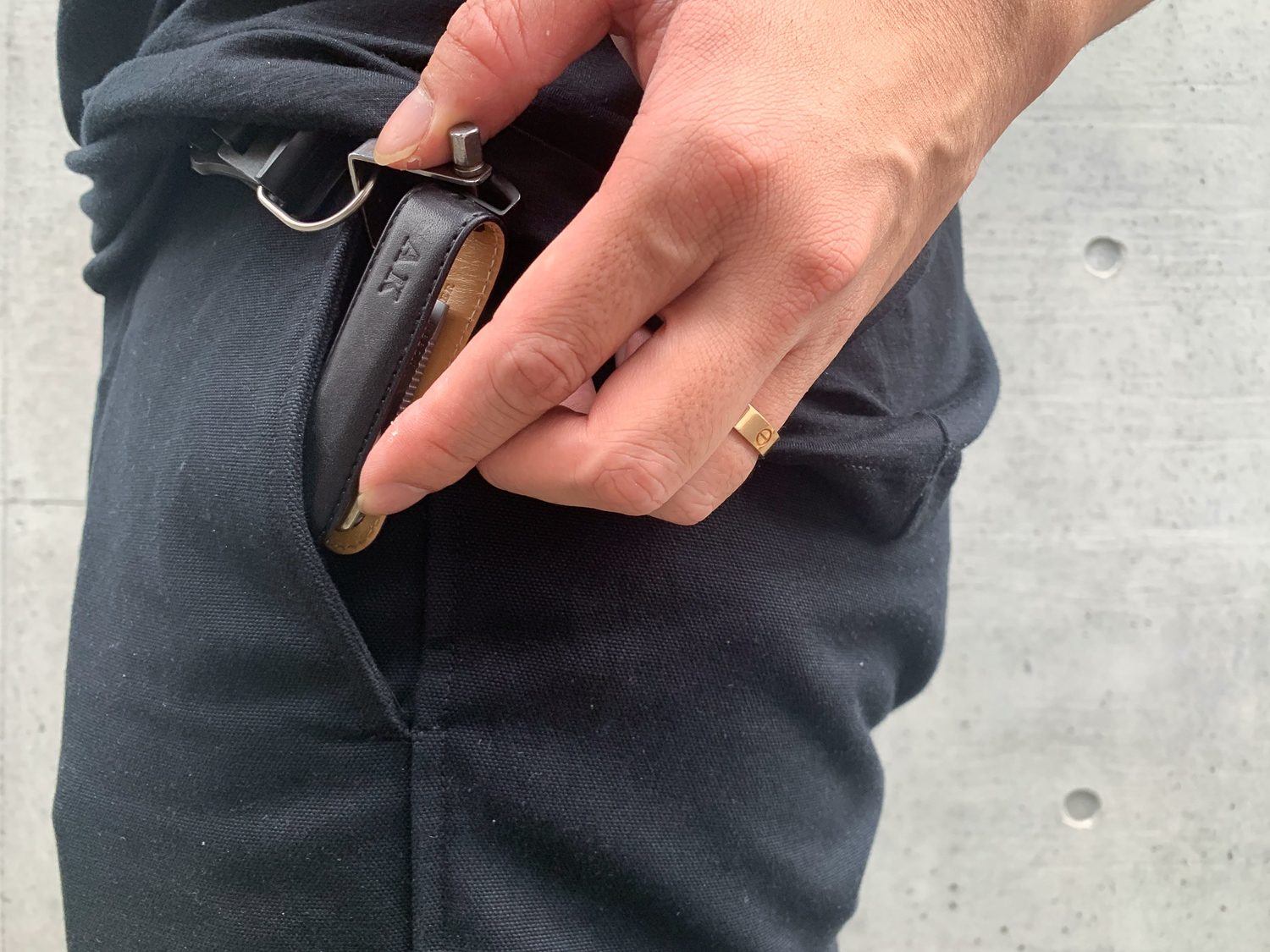 For the price, this is a beautifully simple key organizer and definitely recommended.
Additional Images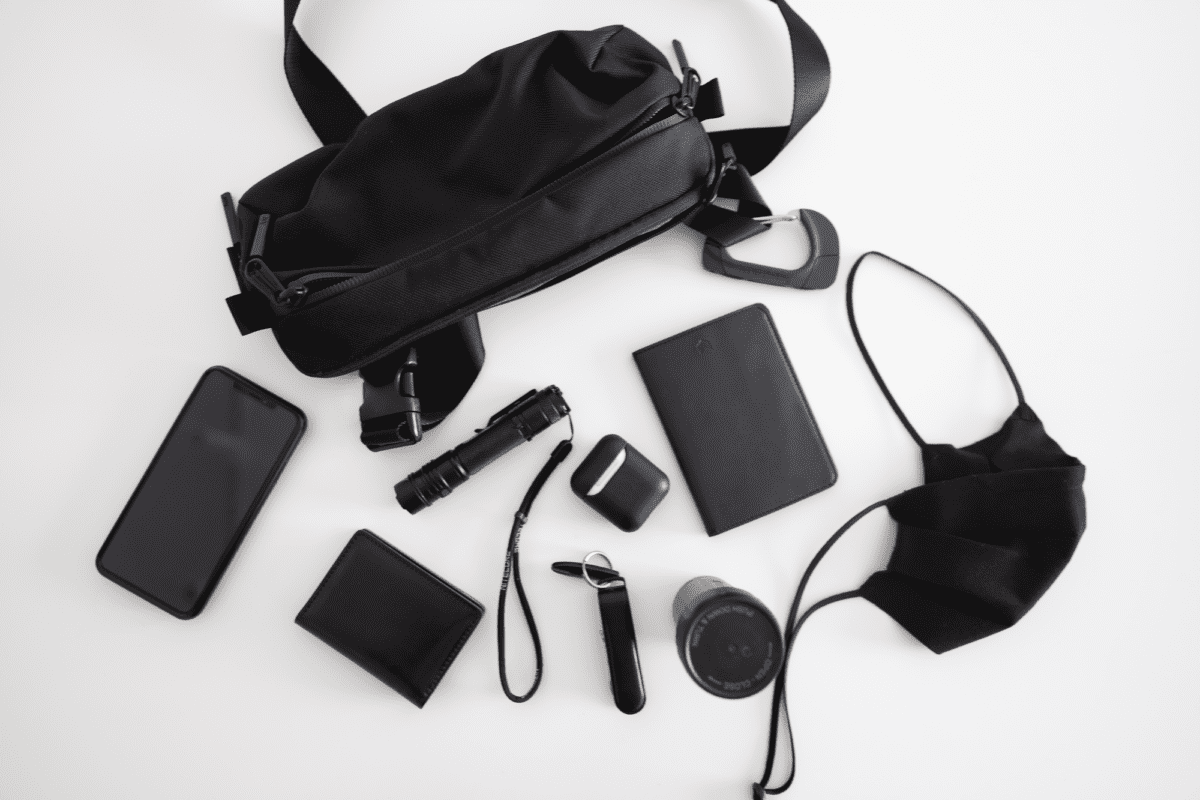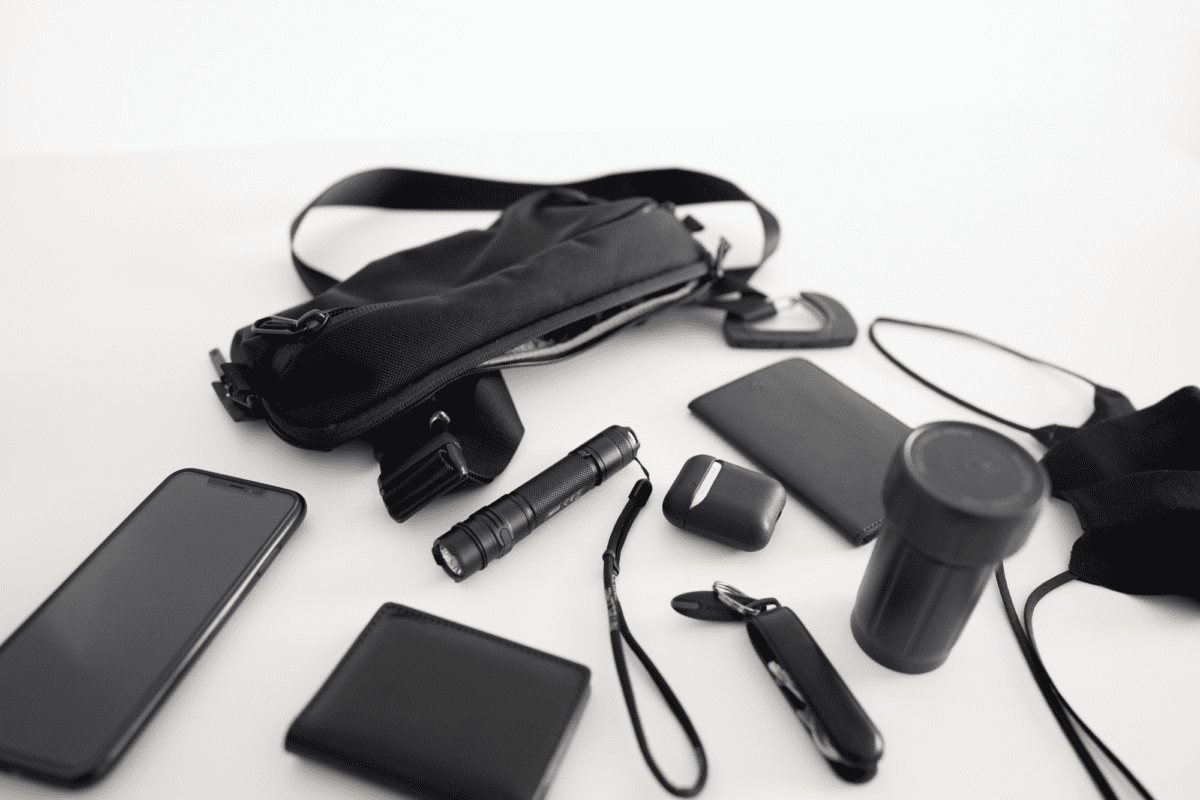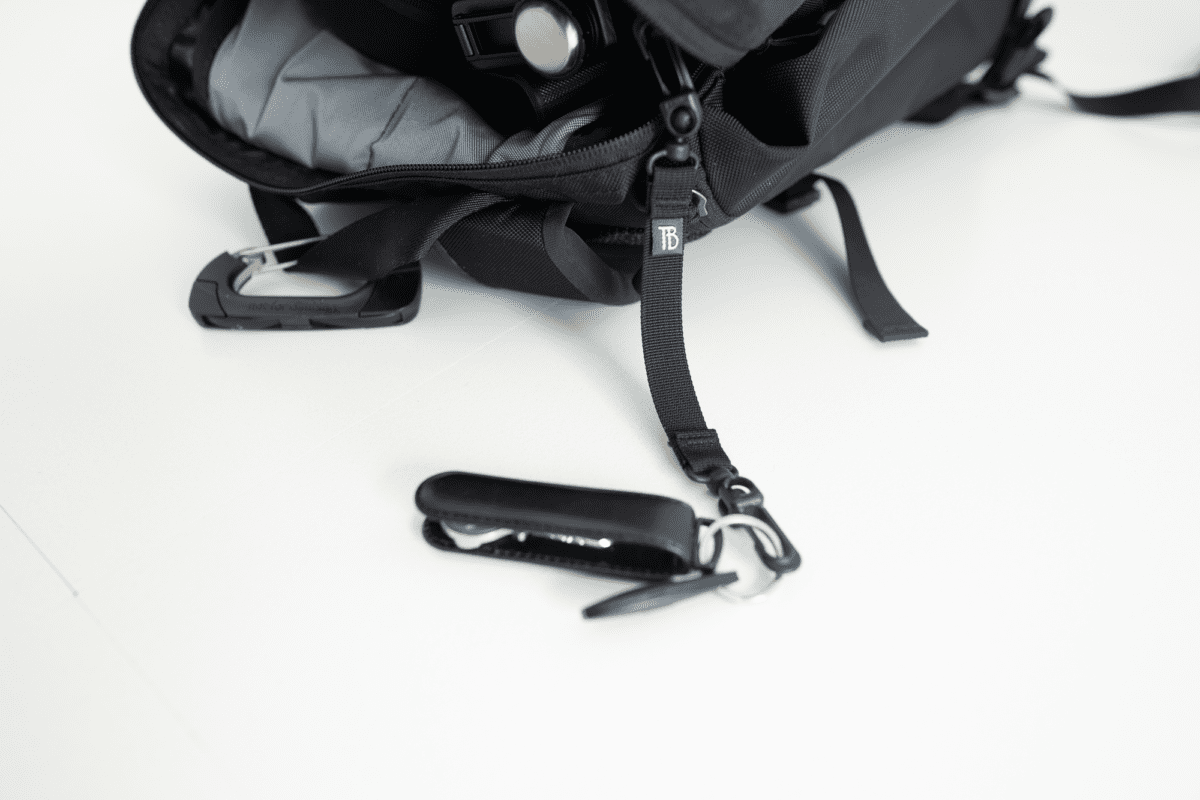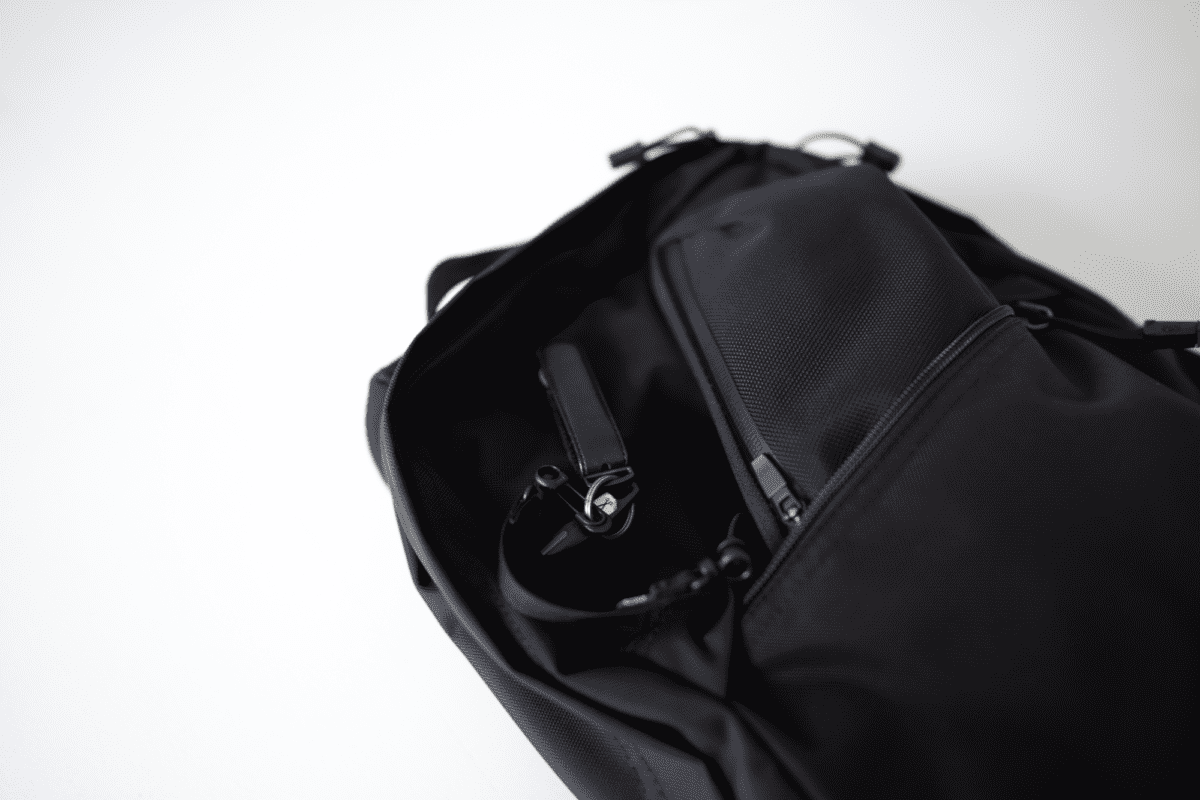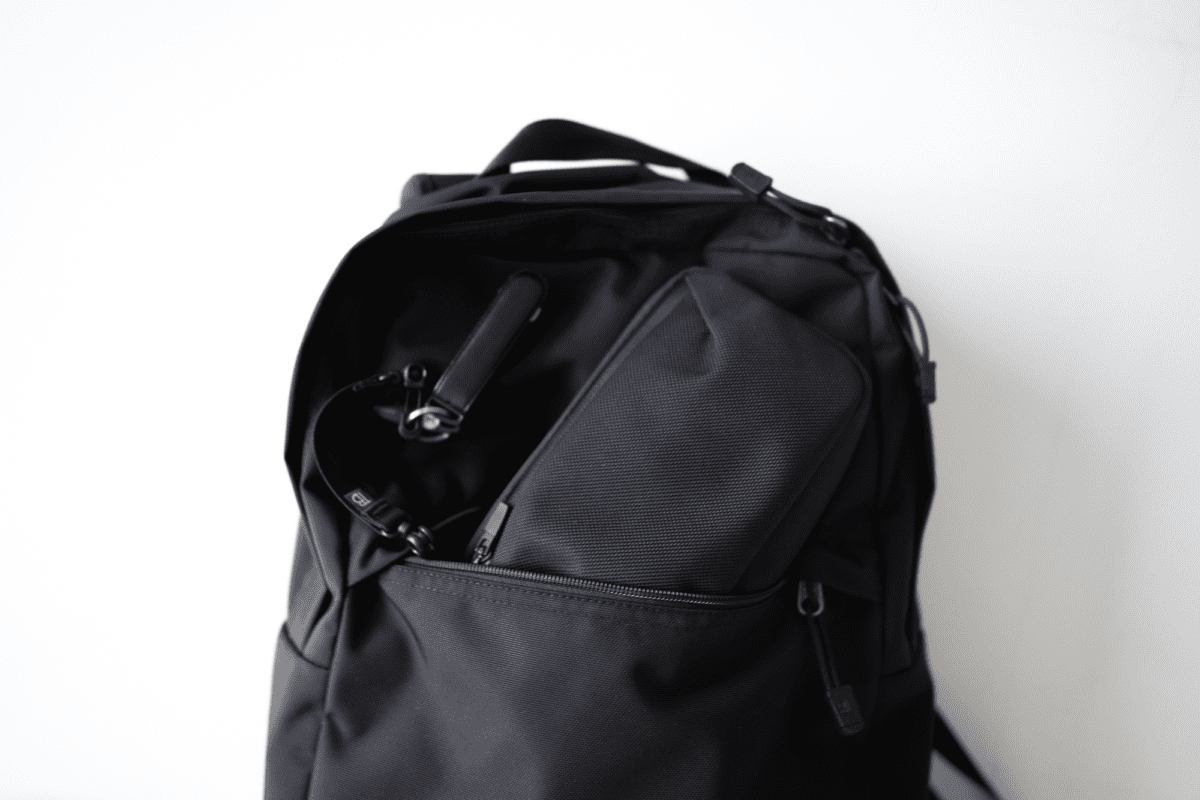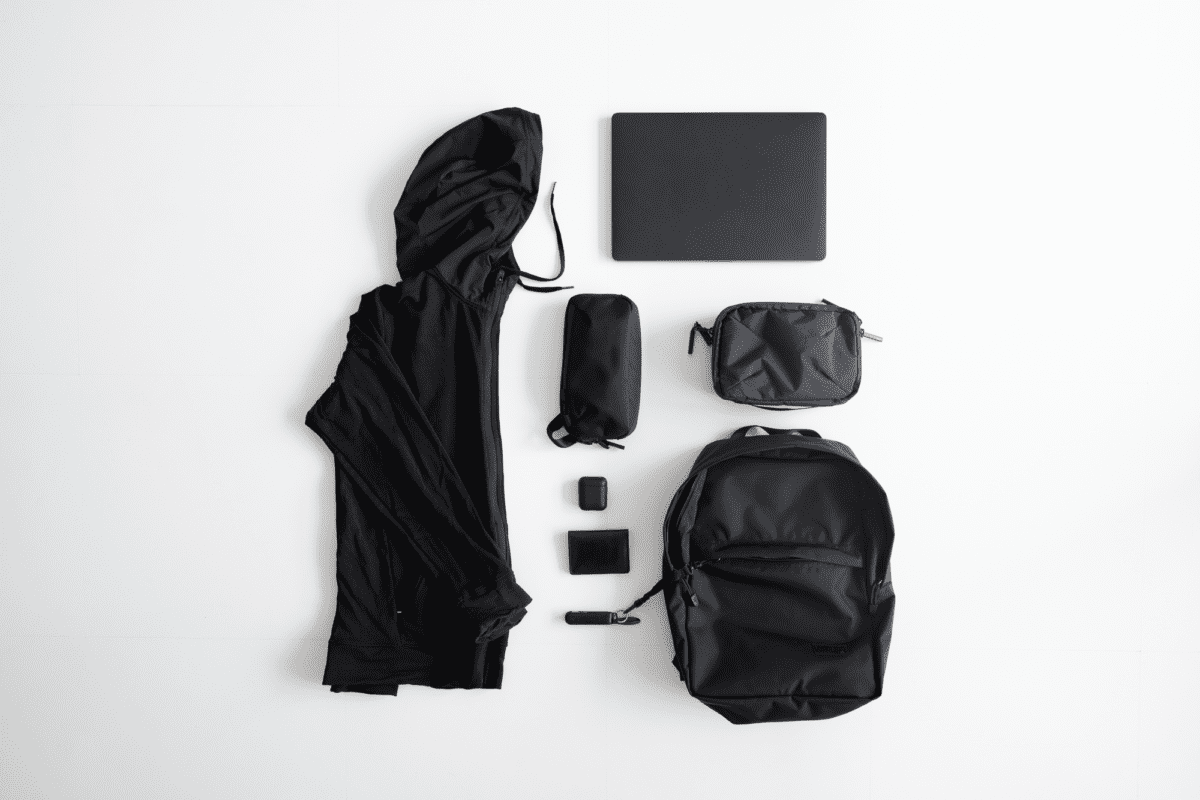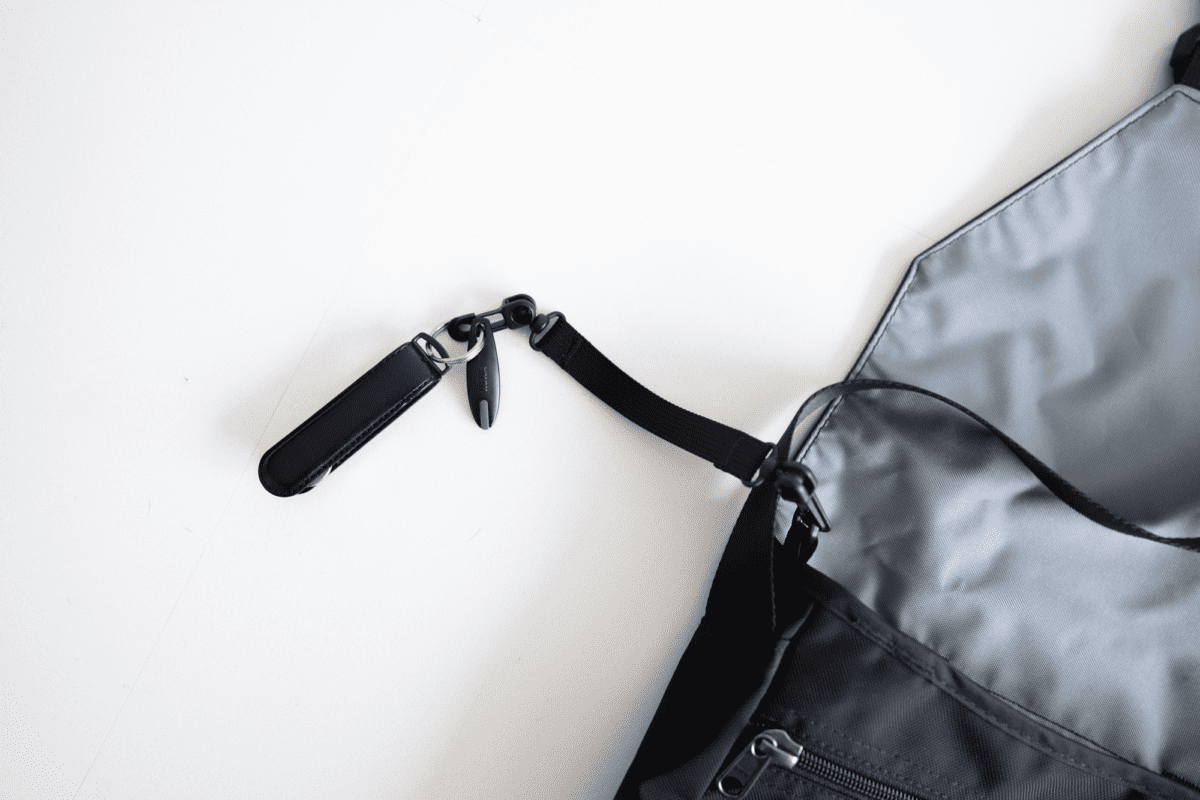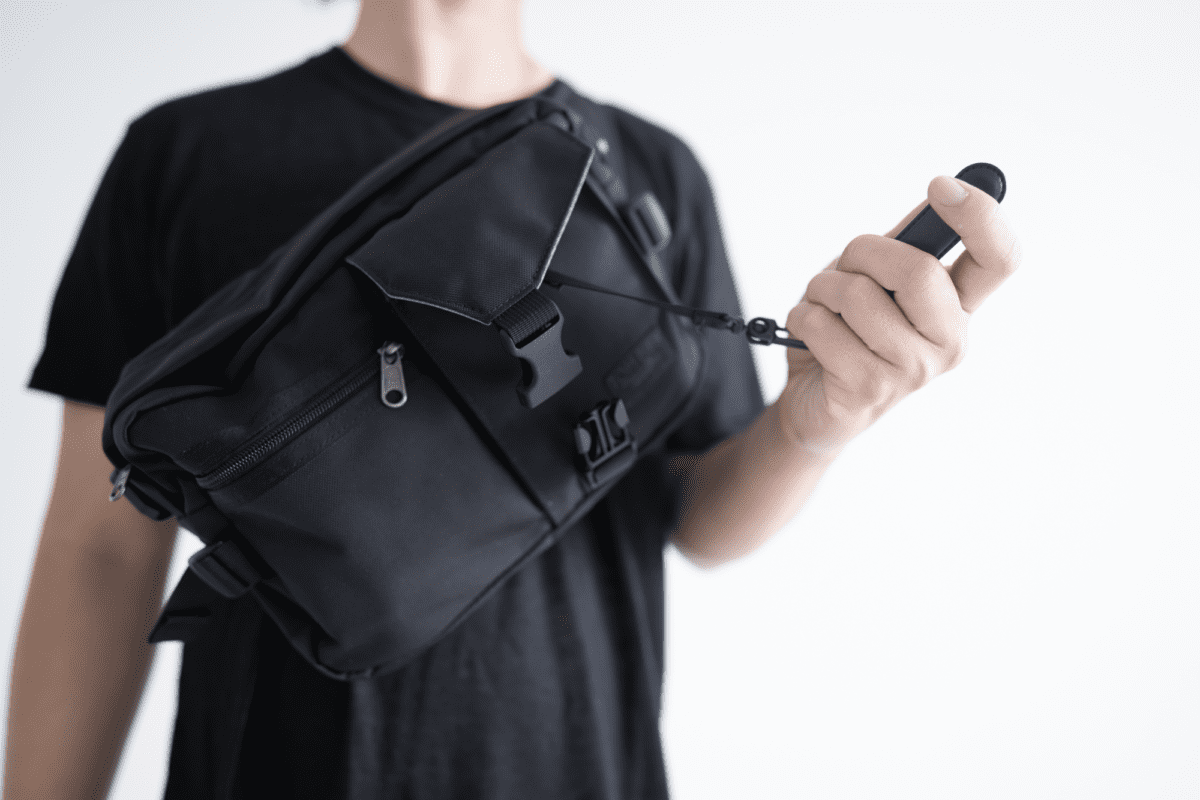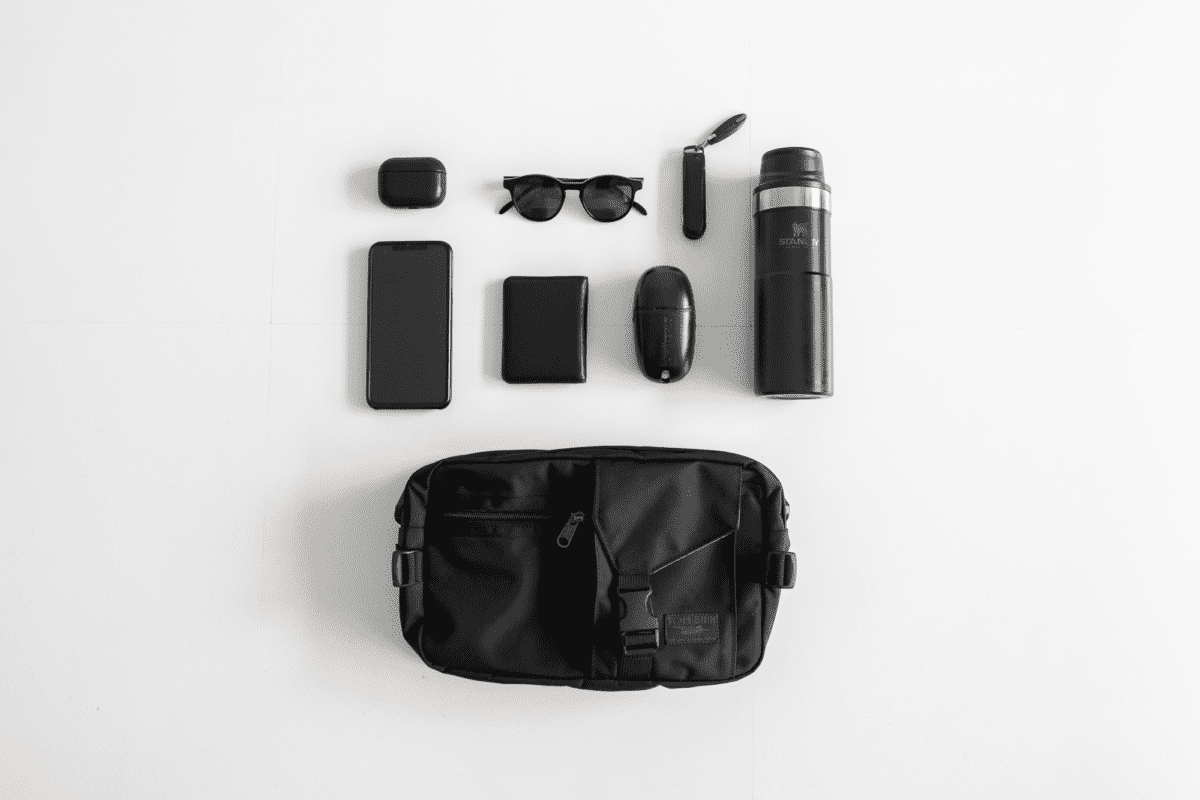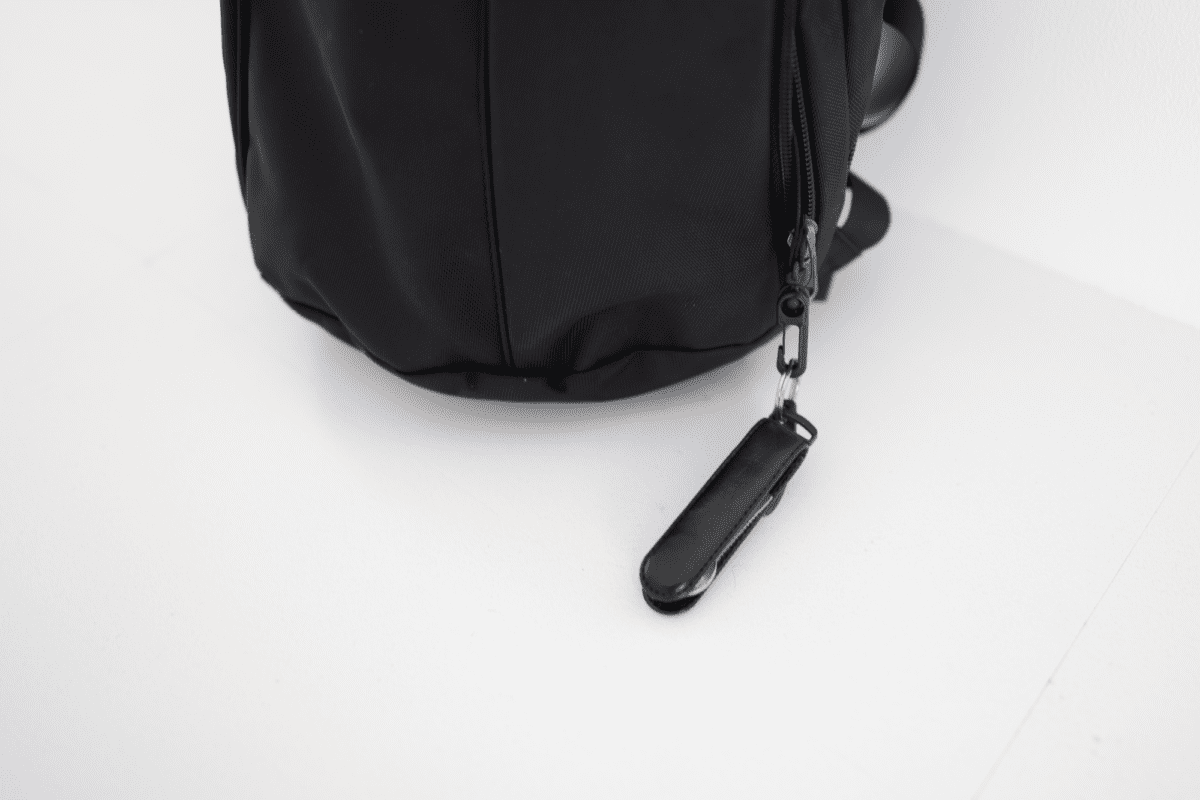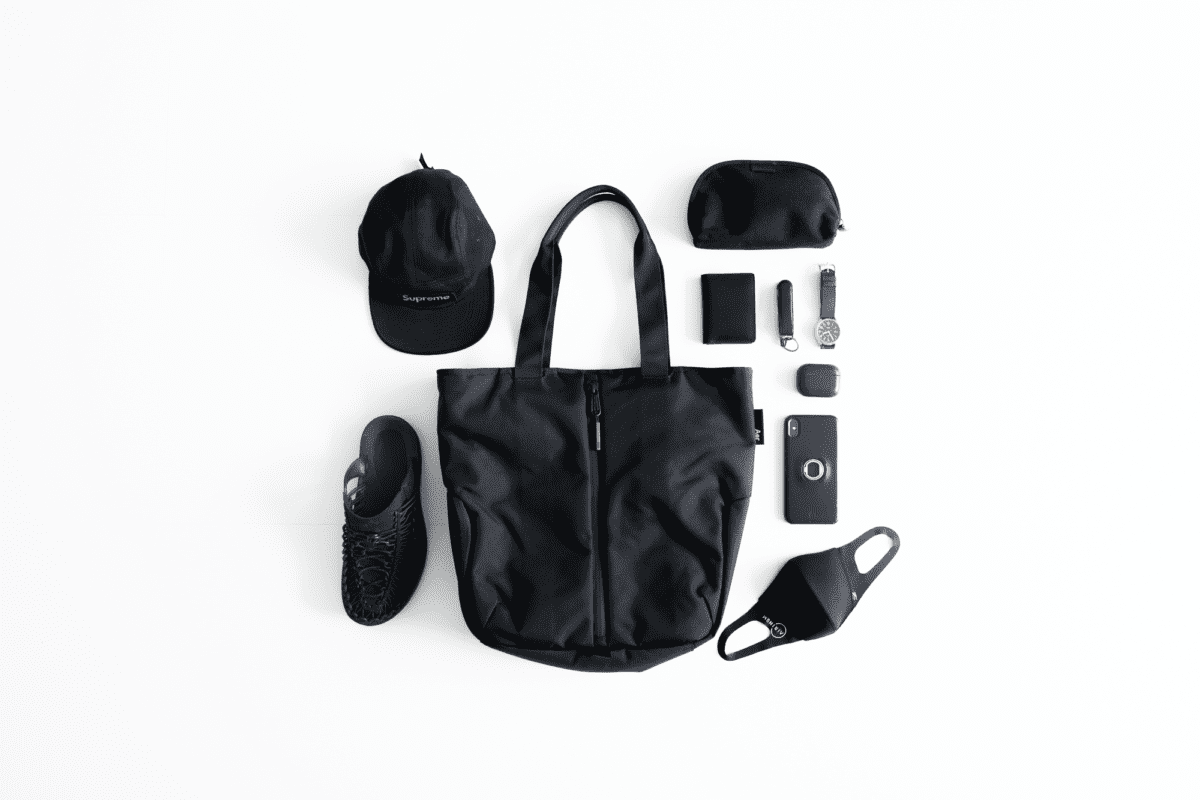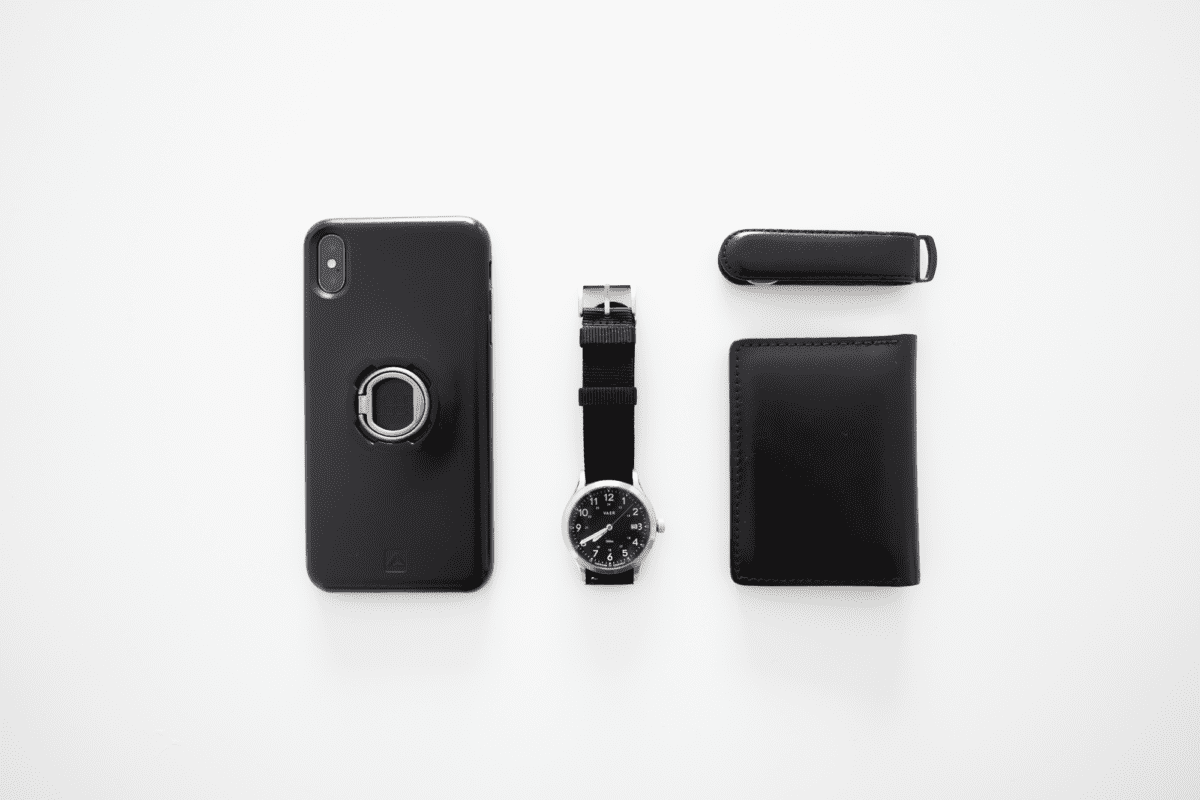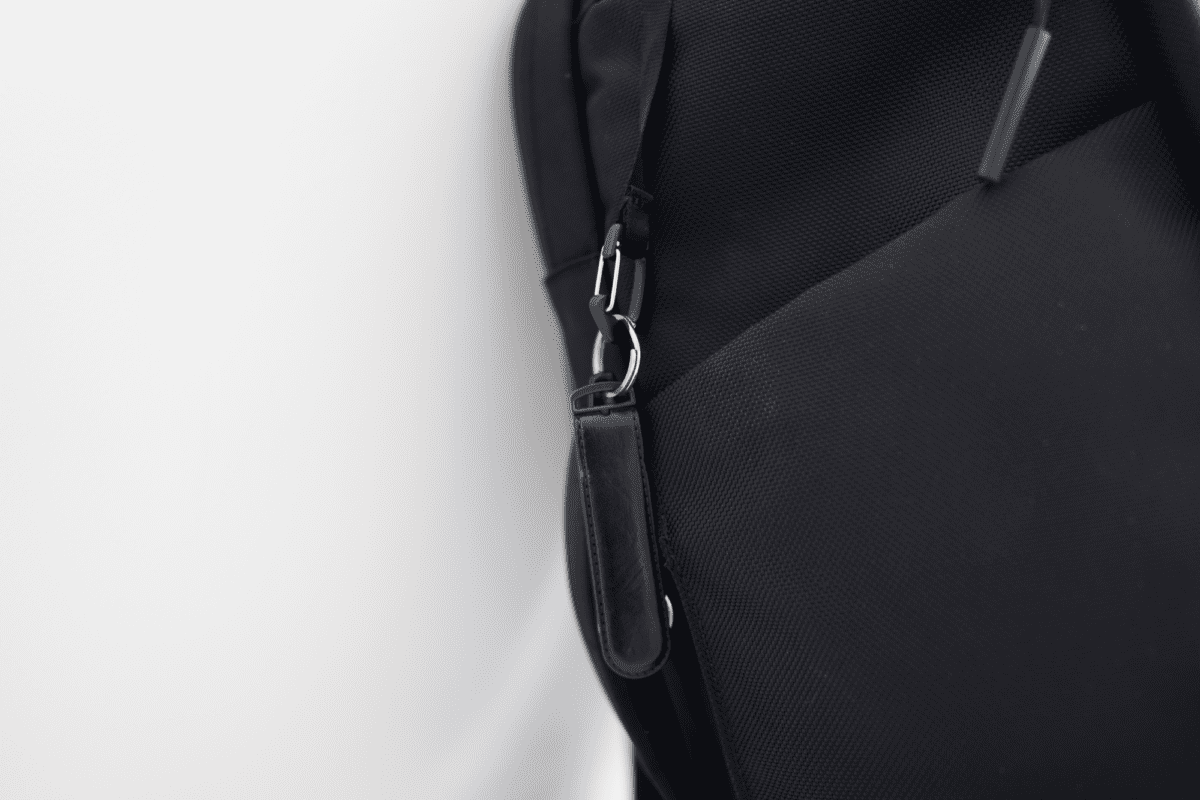 Like this review? See all of my in-depth reviews.
Also, consider supporting me by being a Patreon. Every cent given will go back into improving the content of this website.