This website is made possible by readers. I may earn a small commission when you buy through the links in this article at no extra cost to you. Learn more.
Details
Price $49 on klikbelts.com
Exclusive: Use code ALEXKWA at checkout for a 15% discount or access the site through the link above.
I never thought my obsession for high quality travel gear would go this far. I started with bags, lots and lots of bags. After which, I moved on the apparel with crazy fabrics and now, I'm finally moving on to the accessories that make up the details, belts.
Specifically, a Klik Belt. The "Klik" in the name refers to the satisfying "click" sound you get when buckling each belt. Above that, the belt is made with the mission to be not only pleasing to the eye but be of unparalleled quality.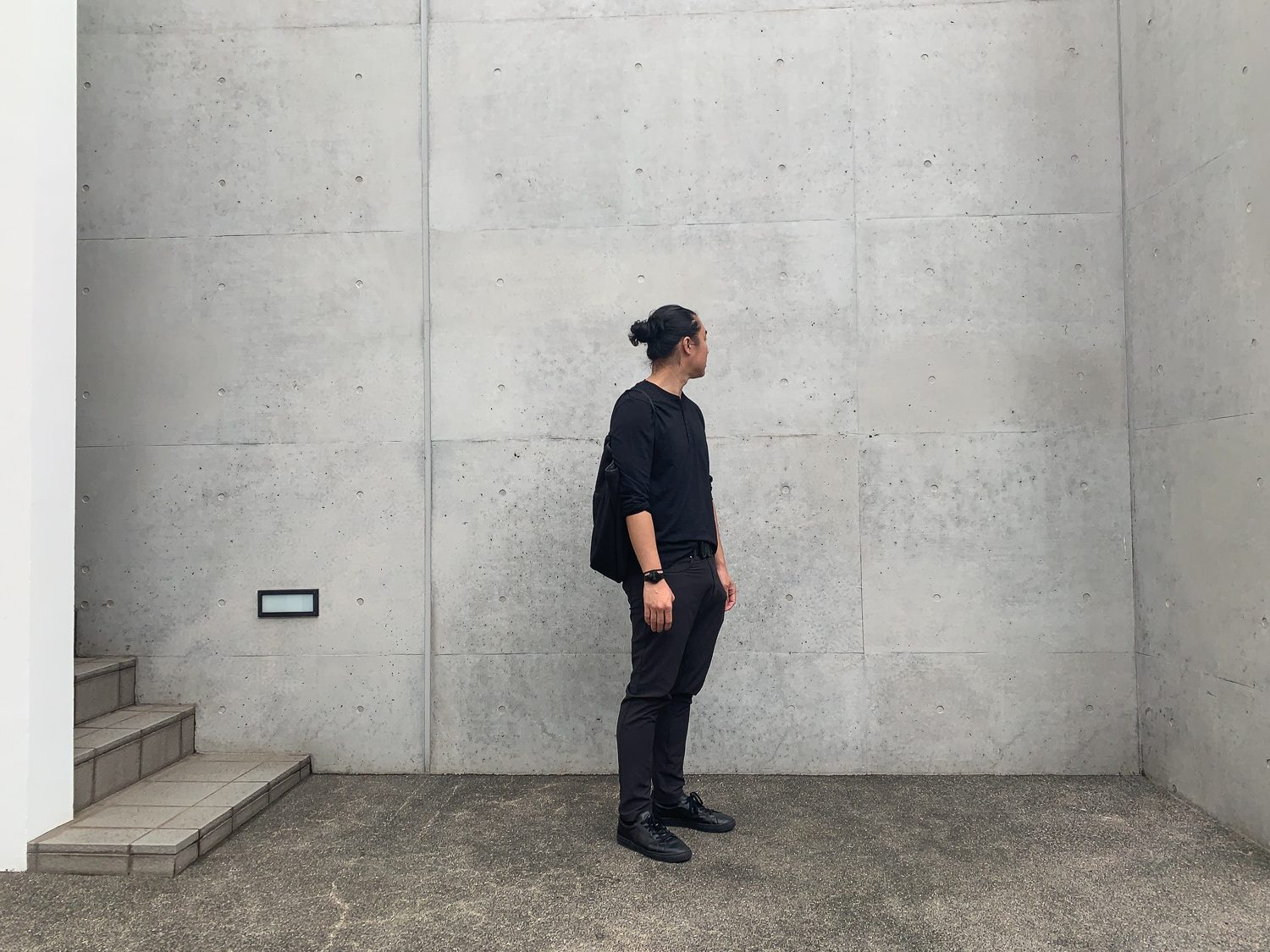 The model I will be reviewing this time is the newly-released 1.5″ 2-Ply Black Poly TSA-Approved Belt.
Style
This belt is hardcore. That's the word.
The presence of the belt is quite something. I often leave my shirt untucked, so my belt is often covered up. But when it shows, it really shows.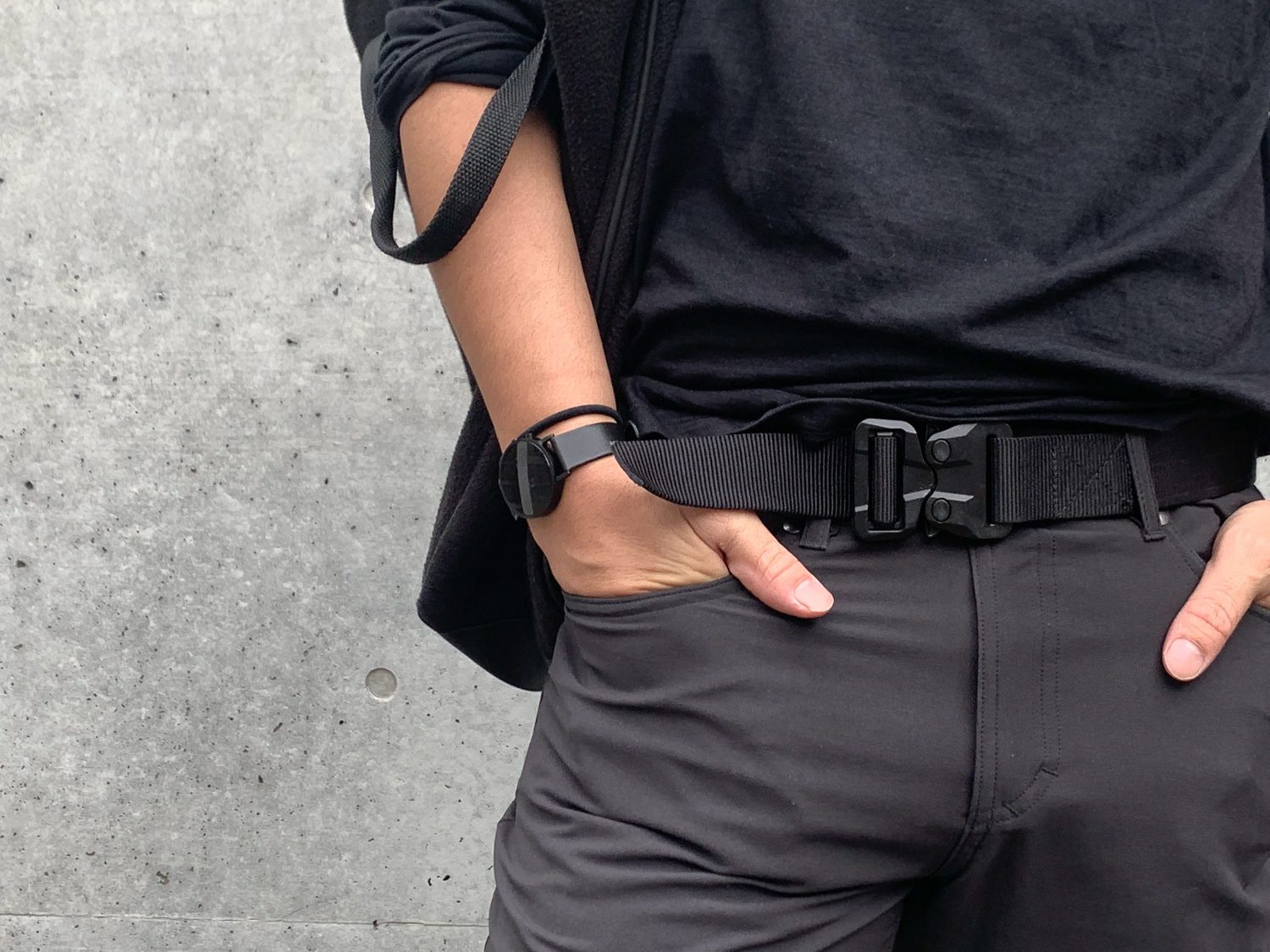 The COBRA buckle is the real attention-seeker in this picture. When worn, the belt doesn't look any different from any other tech belt, but once you spot the buckle, you'll be able to tell this belt means serious business.
I went with the size 32, which is my usual pant's waist size, and as you can see, the extra tail is just the right length.
This isn't something special because it's a belt, but as expected, there isn't any visible external branding on the belt. The only signs of branding can be found on the inside of the belt.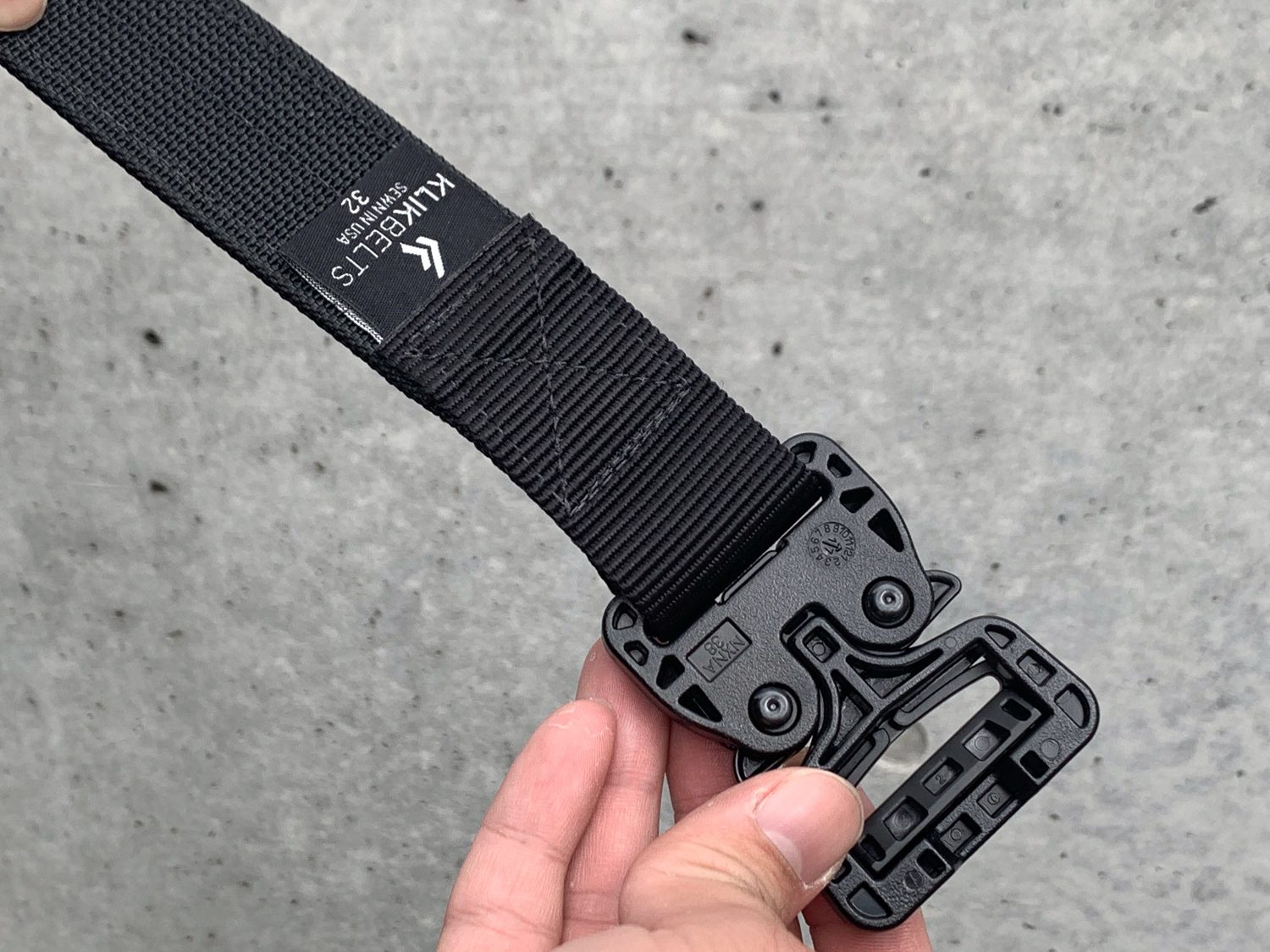 Materials
The entire concept of Klik Belts comes down to the patented world's strongest GT COBRA® buckle, which uses a high-strength polymer buckle system to keep things tight and secure.
The buckle is plastic. which means it's TSA-compliant and completely undetectable when going through metal detectors. While this isn't something that I would usually care about, frequent flyers, federal employees, prison guards and other people who routinely encounter metal scanners will be delighted with this belt.
But no one likes ads, so I got rid of them. If my articles helped you, I ask for your support so I can continue to provide unbiased reviews and recommendations. Every cent donated through Patreon will go into improving the quality of this site.
The buckle is produced by a company called AUSTRIALPIN™ in partnership with ITW Nexus North America and has a tensile stretch of about 500lbs.
Some advantages of this game-changing buckle include its lightweight construction, noise discipline, infra-red reduction compliance, cost to performance ratio, and 100% U.S. Berry Amendment compliance for Government applications.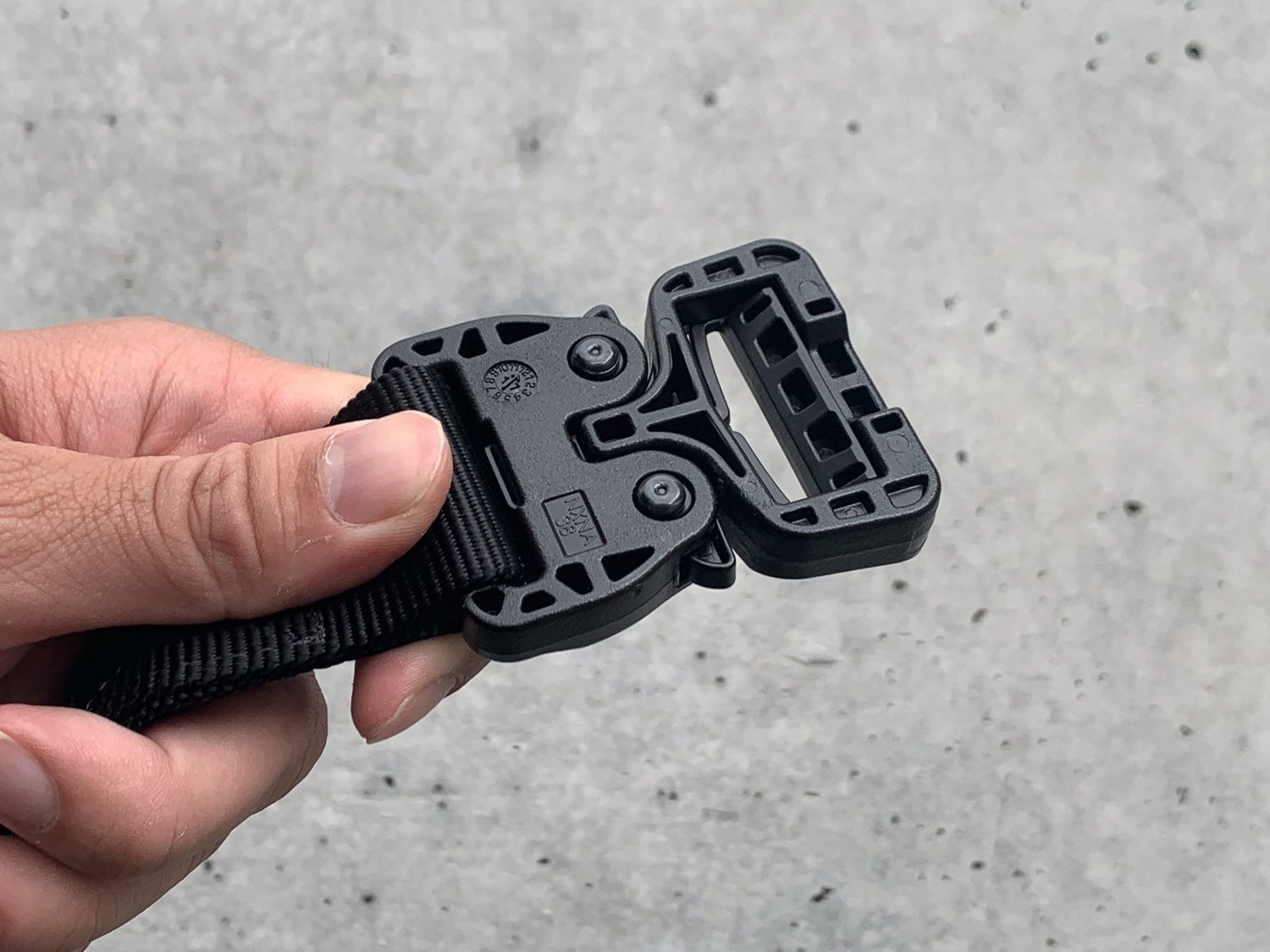 You also never have to worry about the buckle coming undone, since they are designed to withstand a force of 4050lbs (1837kg). I don't care who you are, you won't be strong enough to pull this apart.
I got the 2-Ply tactical version so it's put together with an outer ply that's a pliable 1/2″ mil strength nylon, that's made not so pliable with a proprietary rigid inner ply webbing, triple stitched for added strength with high tensile nylon thread.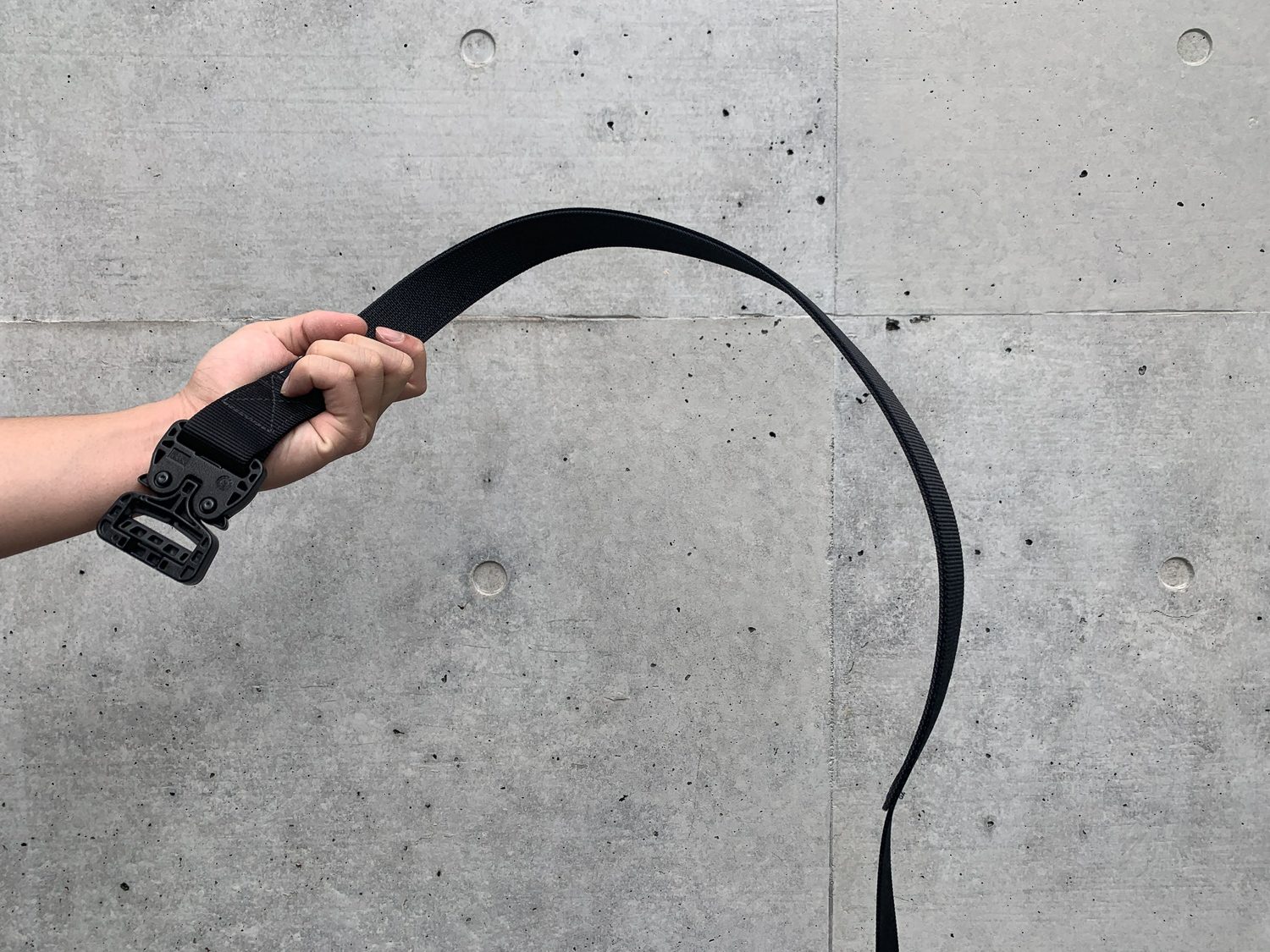 You should typically go for this version if you are looking to carry more weight on your belt, such as for conceal carry. The military or law enforcements types or wannabes like me might be happy with this.
Usage
To preface this section, I'm mostly used to not wearing any belts at all. I often buy pants that are just the perfect size so I don't need belts to keep them up. But for this review, I happened to have one of my pants, the Passage Pants from Olivers going loose at the waist, so it was my perfect chance to put the Klik Belt to use.
Talking about usage of belts, it's really just about putting it on and taking it off, and perhaps, making adjustments.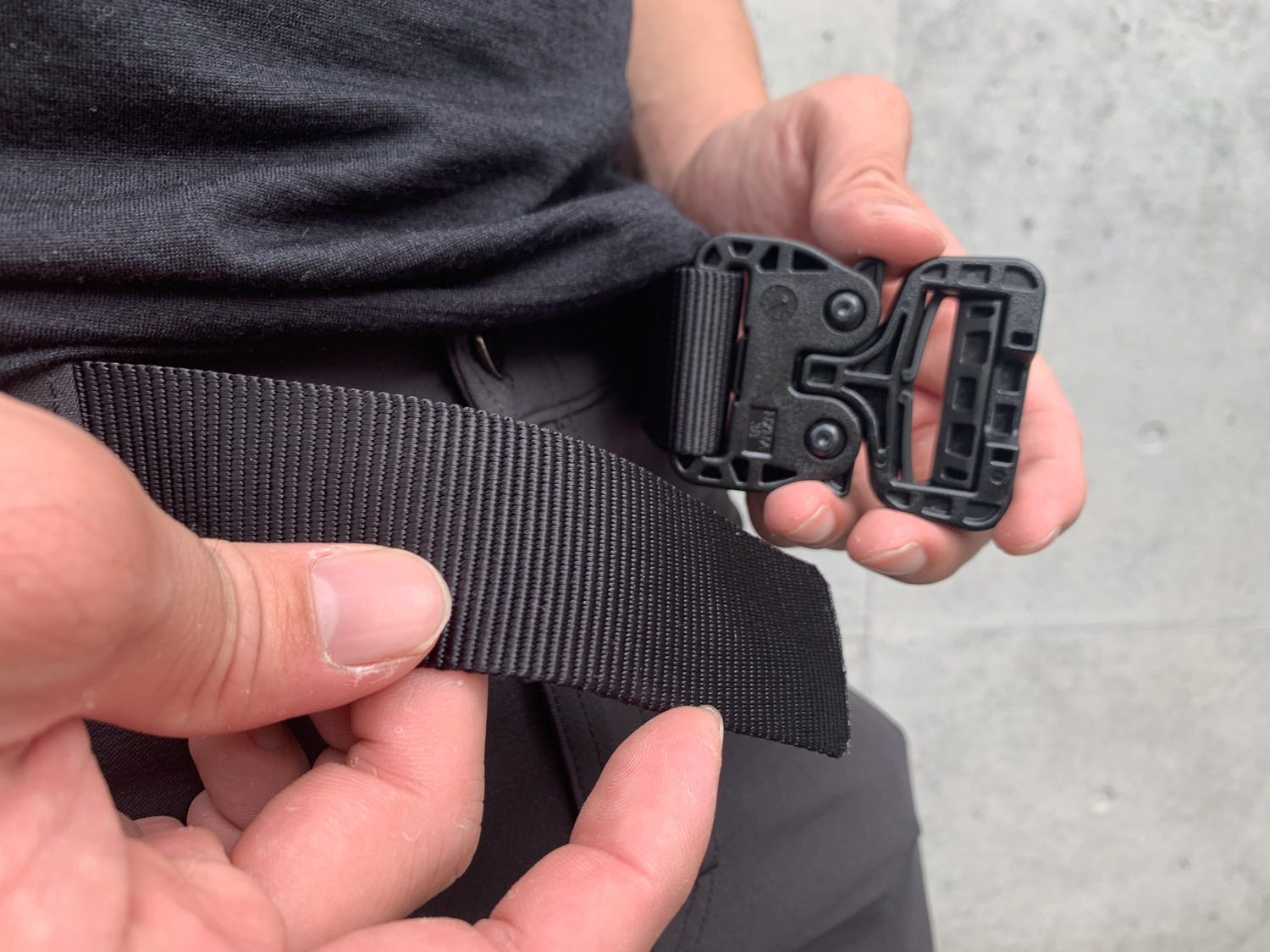 When I first tried putting it on, I did it like I would with any other belt, try to string one end of the buckle through my belt loops.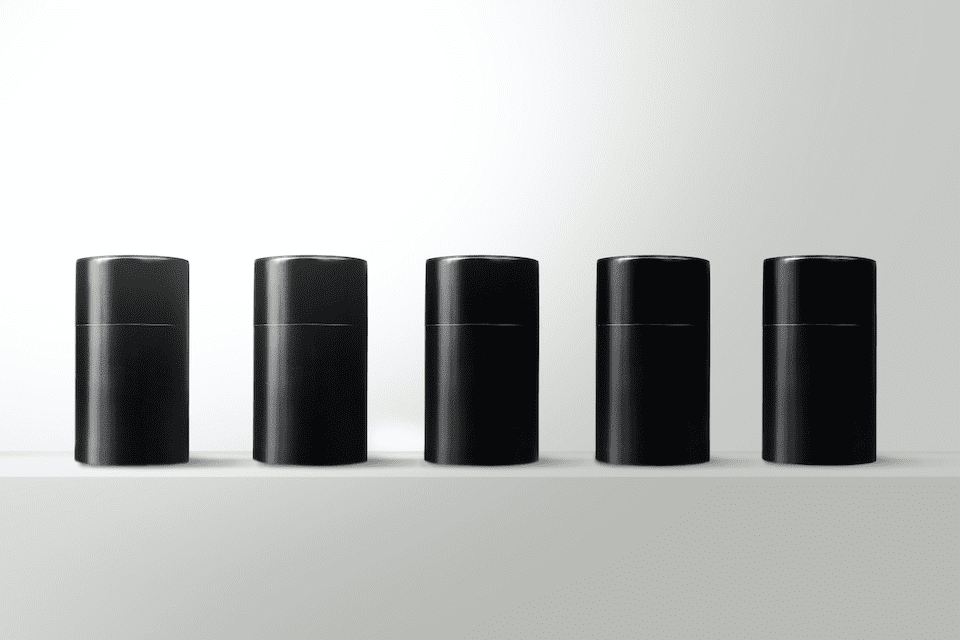 I found a 100 year old company that would create these heirloom quality canisters for me. They are handmade and will keep your tea leaves, coffee beans or anything that you need dry for years to come.
or read review
To my surprise, it wouldn't fit through the belt loop of my Outlier OG Climbers. No worries, tried it again with the Outlier Futureworks. Still a no go.
Maybe it's an Outlier thing, I thought.
Tried it on the Olivers Passage Pants and still couldn't string it through. But after some fidgeting, I was somehow able to jimmy it through the belt loops and get it in using the male side of the buckle.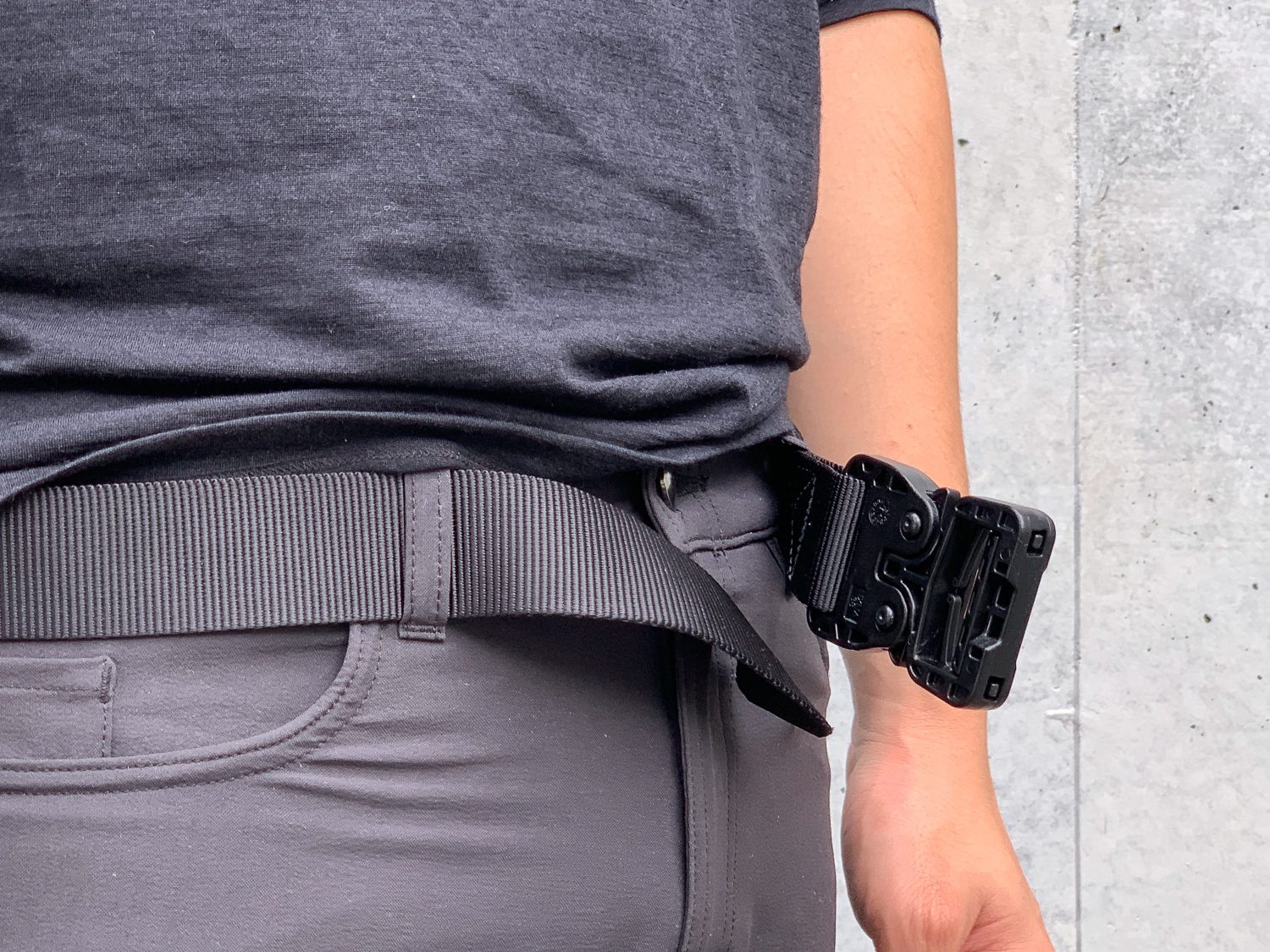 I contacted Klik Belts about this and that was when I realized that the belt was not designed for you to go through your belt loops with the buckles. Instead, you're supposed to undo the tail from the attached buckle and string it through the loops. That way, the 1.5″ webbing would fit through the belt loops of most pants.
That said, at first I thought that putting the tail on and off the buckle wasn't the easiest thing to do. This was because I thought I had to pull open the auto-fastening part that was securing the tail. But after watching the instructional video, I realized you could simply push it through the slot (at a certain angle) and pull it out, which made things a whole lot easier.
If you are used to a "normal" belt, then perhaps the on-boarding of this belt might be steep if you don't refer to the instructions. So, lucky you stumbled onto this article!
Against the advice of Klik Belts, I opted for the 2-ply because I wanted an unnecessarily durable belt. As they warned, going 2-ply meant that it's less pliable, so you'll have a harder time rolling it up to keep into your onebag.
It's also heavier with the extra material, so ultralight travelers might want to go for the single ply version. But for travelers, the TSA-approved model is definitely the way to go for a fuss free\ security checks.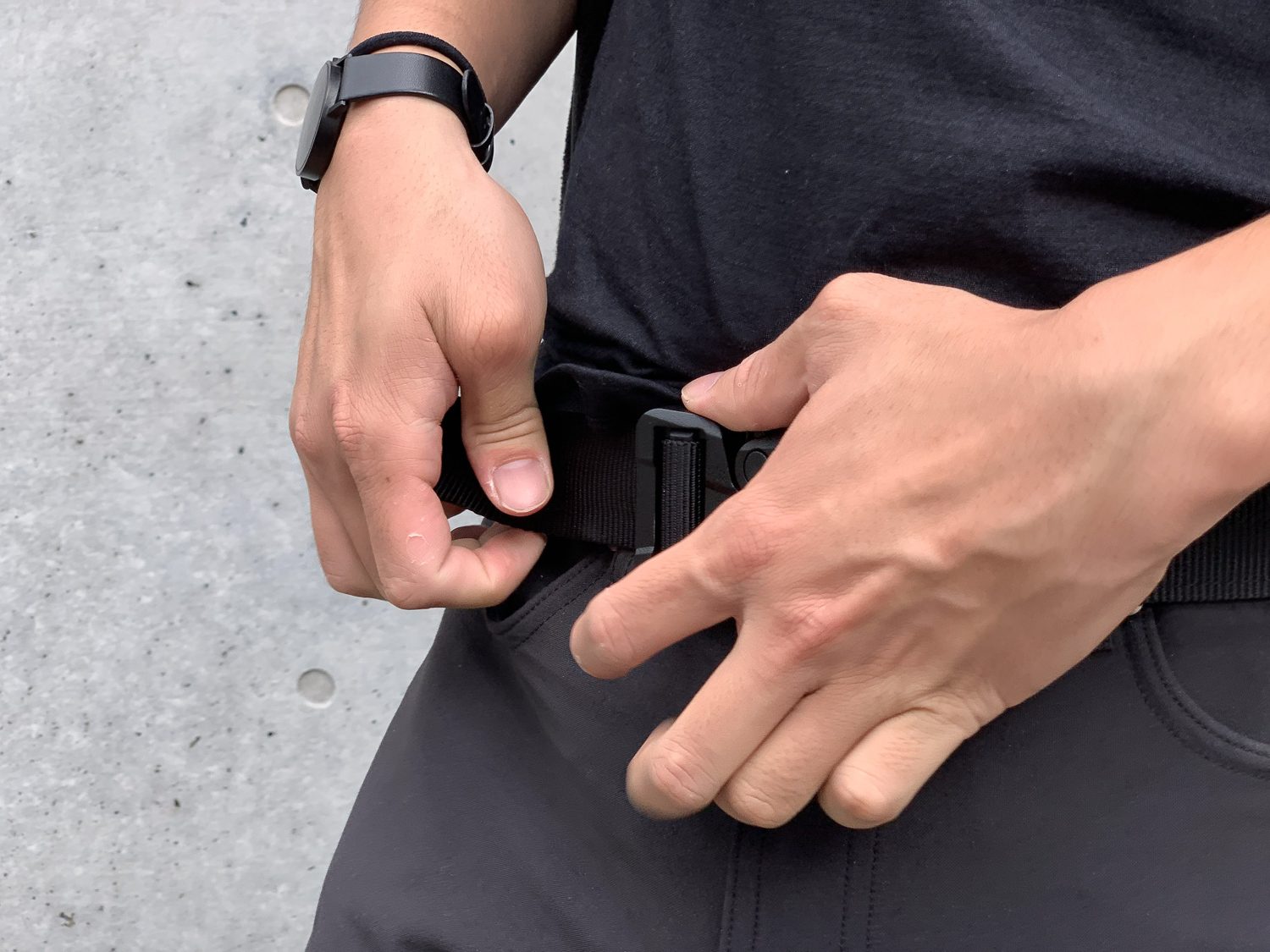 Conclusion
I have little doubt that this will be the strongest, most bad-ass belt you can get (unless you want to start comparing to the other belts they have).
I would definitely recommend the belt to anyone who loves the techwear aesthetics as much as I do.
Like this review? See all of my in-depth reviews.
Also, consider supporting me by being a Patreon. Every cent given will go back into improving the content of this website.
Tagged accessory belt cobra klik belts review