This website is made possible by readers. I may earn a small commission when you buy through the links in this article at no extra cost to you. Learn more.
I'll be honest, I was never a fan of the bifold wallet since they don't have a coin compartment. No matter how minimalist it is, if I have to carry another pouch, it won't be very minimalist.
The DAYBREAKER is a bifold wallet, but it's crafted so beautifully that I just had to give it a whirl.
Details
Price $59 on urbancred.com
Get 10% off your entire order with the code ALEXKWA10.
Dimensions (closed) 3.46 x 4.45 x 0.28 inches / 88 x 113 x 7.0mm
Dimensions (open) 3.46 x 8.90 x 0.13 inches / 88 x 226 x 3.4mm
Weight 1.oz / 36g
Material TPU coated polyester
Overview
WAYFINDER is a relatively unheard of brand based in Portland, Oregon. It's founded by Hrag Nassanian, a former NIKE designer with 20 years of design and design direction experience focused on bags and accessories. And he decided that he would make something that is true to himself.
As a designer myself, I can totally relate to wanting to create something true to yourself as a designer. This is also the reason why I started this blog, as a platform to be as true to myself as I can.
WAYFINDER is a brand that focuses on minimal performance built accessories for those who live their lives in motion. My ears perked as soon as I hear the word "minimal". Let's face it, every new brand is trying to be the next brand "for minimalists".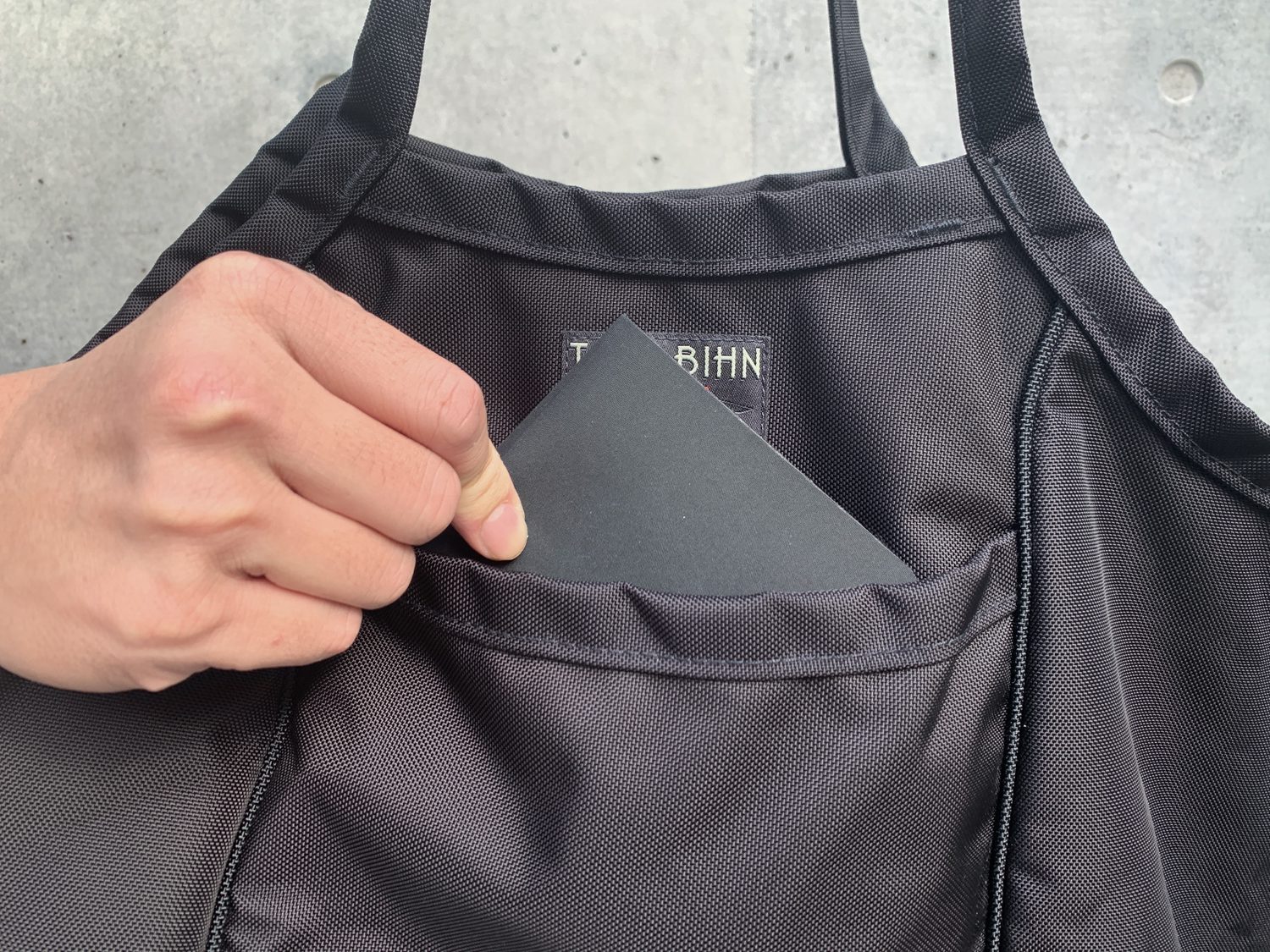 Even TOM BIHN, a brand with a history of retro-styled bags, have released their own version of the minimalist wallet, the Nik's Minimalist Wallet.
I, on the other hand, am one of those suckers who goes for these minimalist wallet. I used to carry a regular wallet, specifically one from Supreme. It was a Supreme x Comme des Garcons wallet from when I was into the brand.
At that time, I had many reservations with minimal wallets. Did I need something that is "minimal", that in return is going to cause me quite a bit of inconvenience. It was when I started decluttering my wallet, that I was able to see how a minimalist wallet might just be enough.
While I did this progression towards a smaller wallet on my own, WAYFINDER's products are designed to cause a subtle shift in how you use the wallet. It's designed to carry less, so you will carry less.
Does the minimalist DAYBREAKER wallet work for me, a self-proclaimed minimalist? I'll be finding out.
But no one likes ads, so I got rid of them. If my articles helped you, I ask for your support so I can continue to provide unbiased reviews and recommendations. Every cent donated through Patreon will go into improving the quality of this site.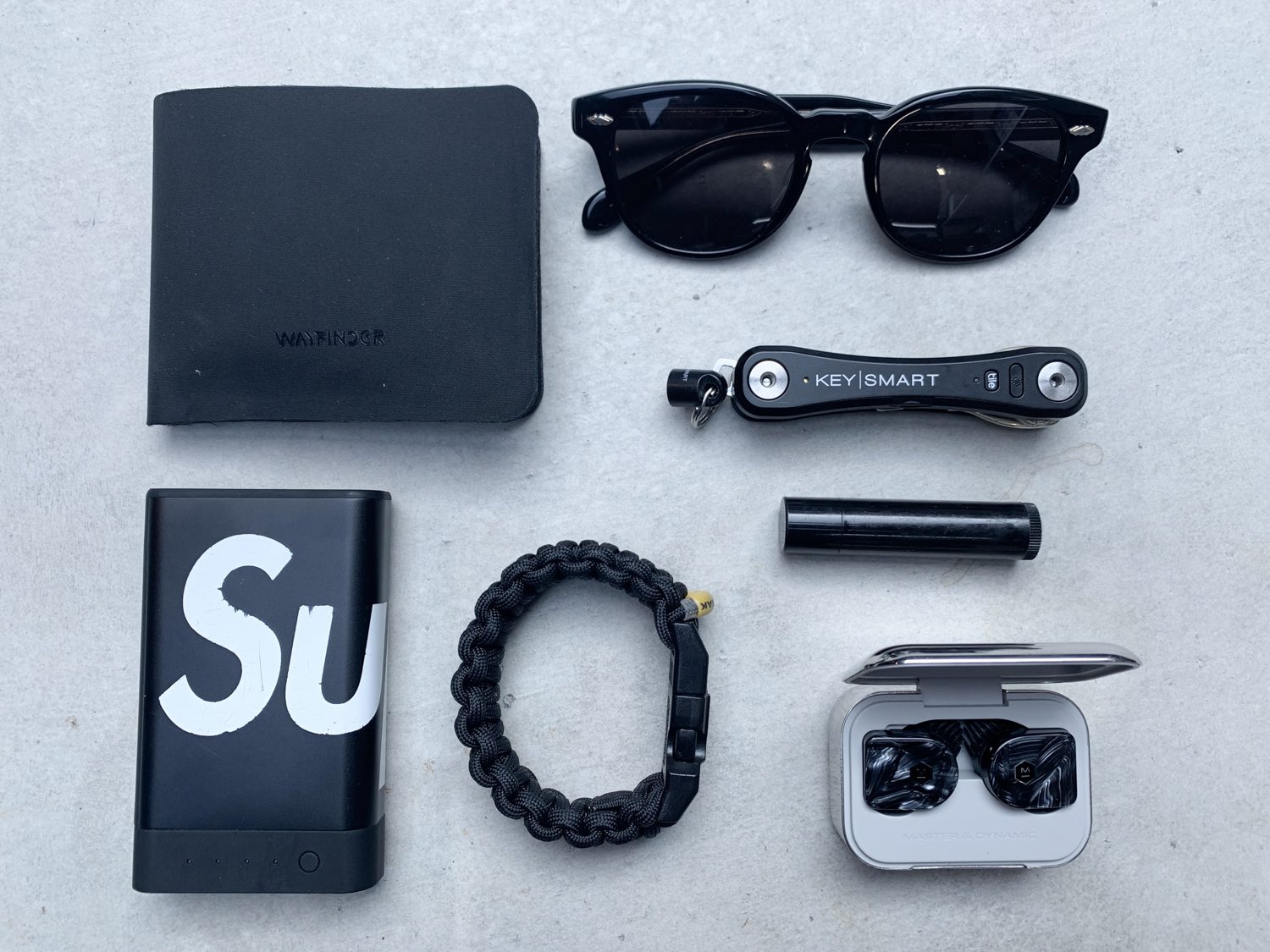 Style
It's a minimal bifold wallet and it sure as hell tries to look like one. Without opening the wallet, you can already tell it looks just so simple.
On first impressions, it's hard to make out what material it is. But, it's matte and black and that's the only color available. As someone who only wears black, I've got no complaints.
There is a singular WAYFINDER logo on the front of the wallet. It's some kind of spot UV print, so the sheen causes it to stand out on matte surface. This is probably as minimal as you can get if you want branding. Although, I felt a step further could be taken by putting the logo on the insides or removing altogether, like what Outlier does.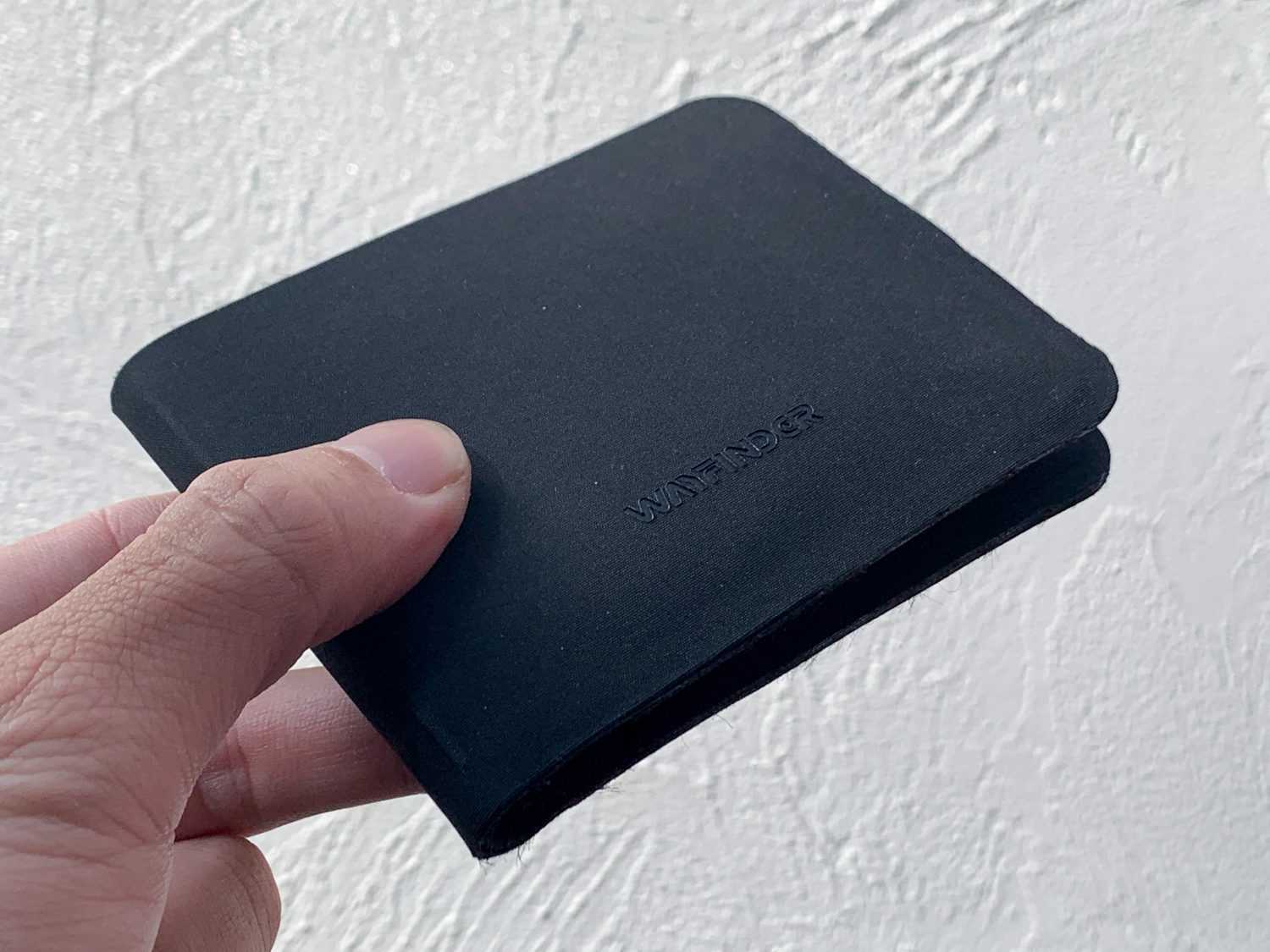 The shape of the wallet is pretty standard, and has rounded corners on the outer two corners, probably for more comfortable grabbing.
Throughout the wallet, there are two kinds of edges. One is a raw edge and another is a folded one. It's hard to notice unless you look up close, but the raw edges have fibers coming out from it that spoils the clean aesthetics a little for detail-orientated individuals.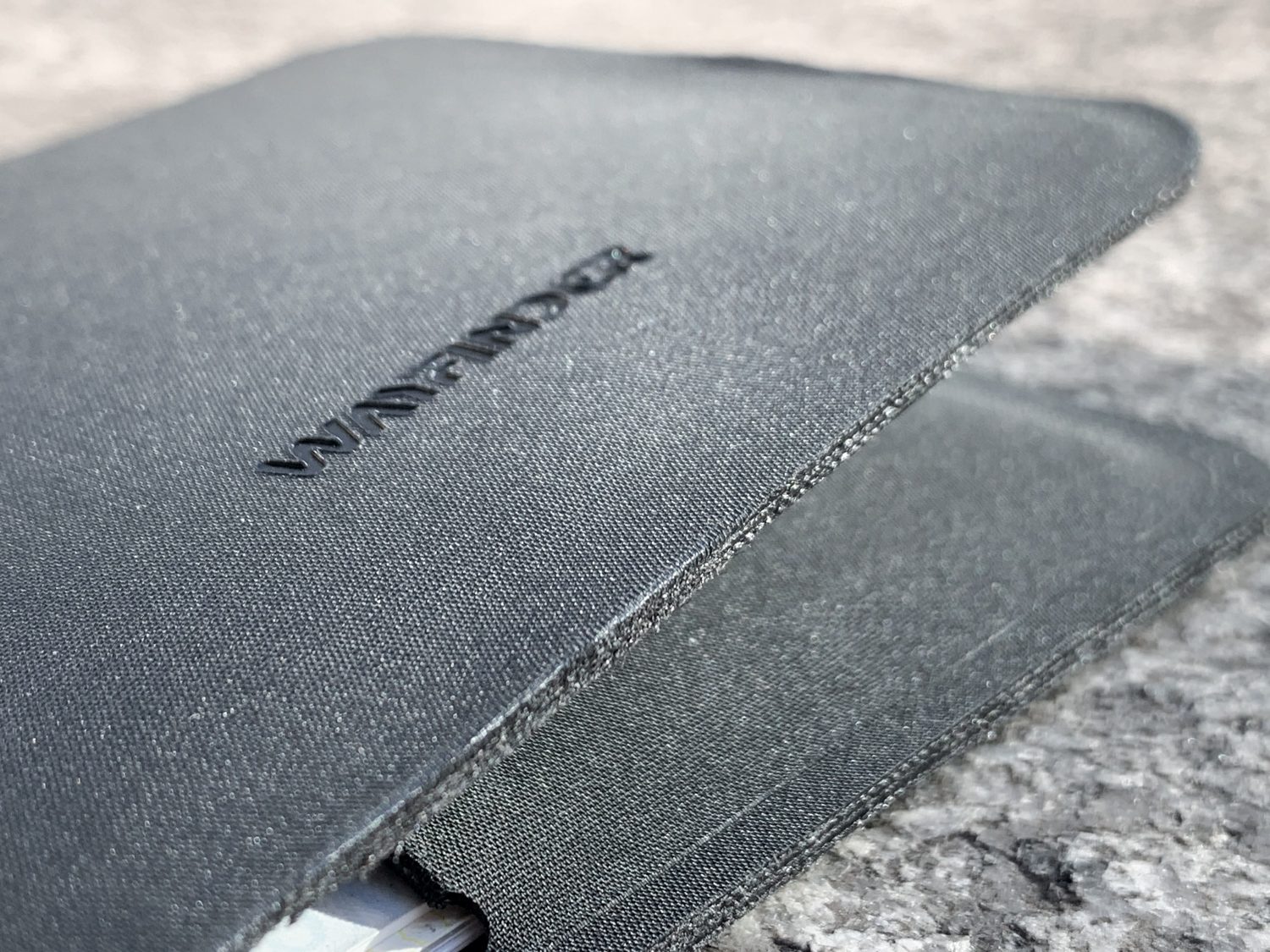 The folded edges also seemed to have an uneven sheen when you look at them, which makes them look raw even though they are not.
Overall, the wallet looks very minimal as described. It's so minimal, that it'll ironically attract attention for how minimal it looks.
On the inside of the wallet, there are come semi-circle pressed parts, which seems to be the points that are bonded down.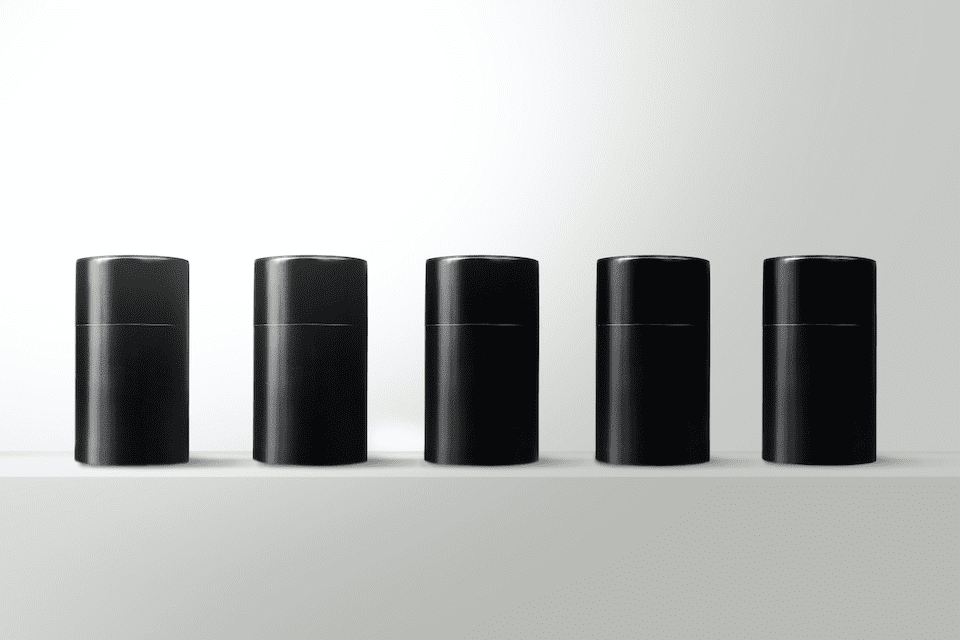 I found a 100 year old company that would create these heirloom quality canisters for me. They are handmade and will keep your tea leaves, coffee beans or anything that you need dry for years to come.
or read review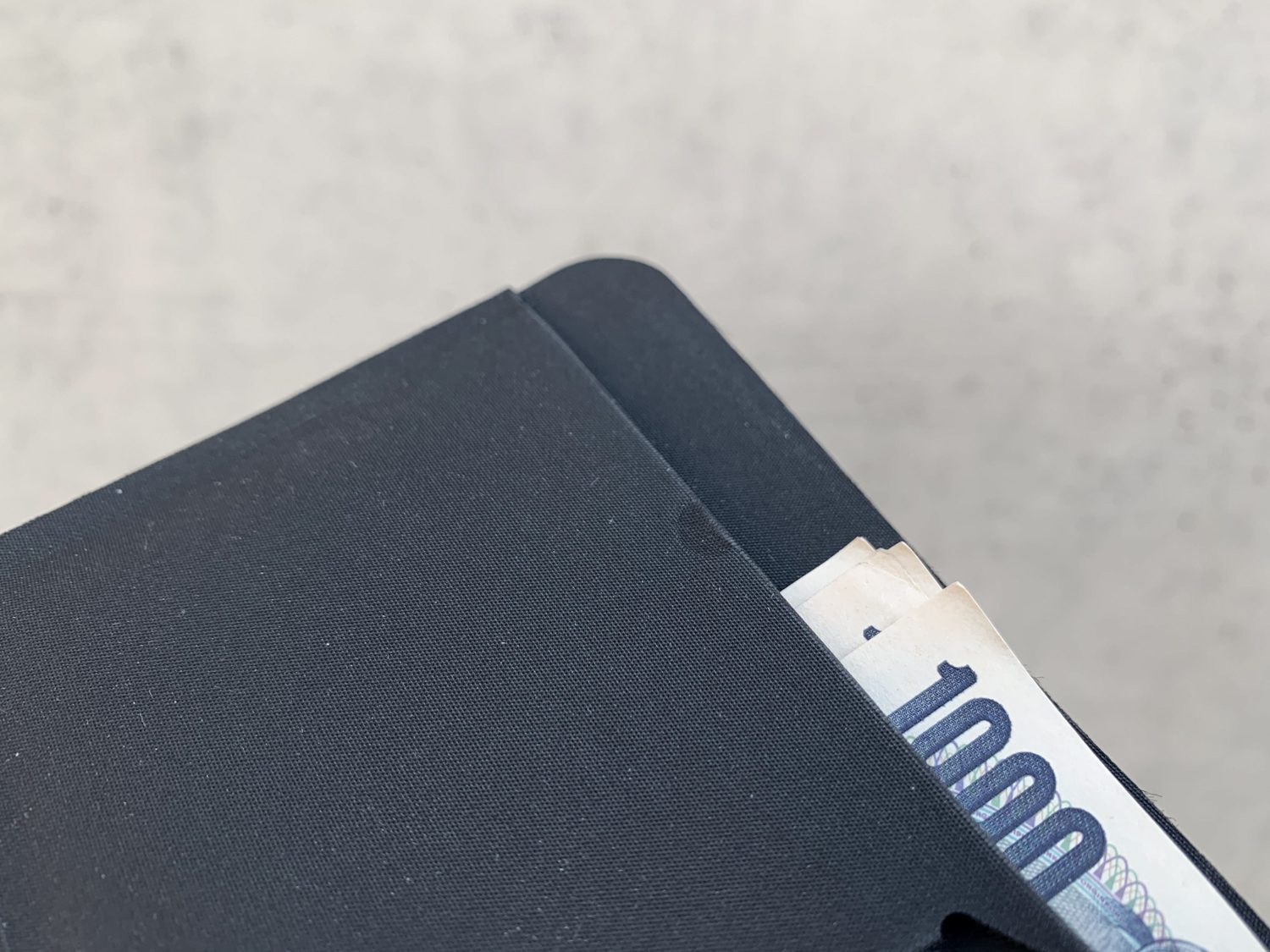 Materials
A bifold wallet reduced to the very minimum.
The wallet uses a TPU coated (vegan and PVC free) polyester. The material is hydrophobic, meaning that it repels water. It resists stretching over time and can be machine wash.
To really bring across the minimalistic aesthetic, there is 100% no sewing involved. With wallets that are sewn together, a lack of workmanship can easily be seen by uneven threading. Not with the DAYBREAKER wallet. All of the seams are fully bonded with an RF-welded construction for a minimal and refined aesthetics.
The material feels smooth with a slight texture to the touch. The material itself doesn't really feel especially premium, but the way it all comes together is what really adds to the refined feel.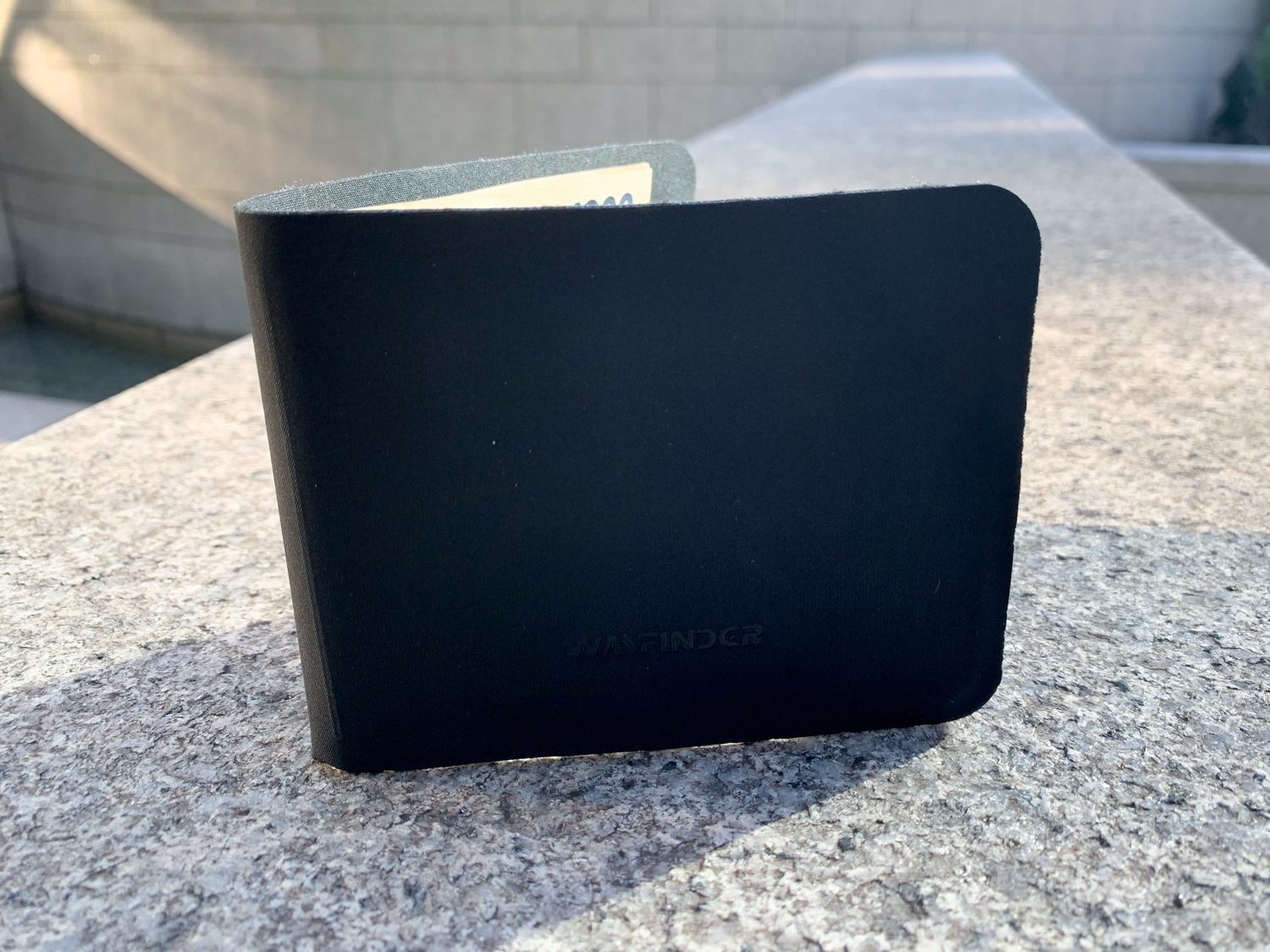 The material is a pretty unique one, and together with the craftsmanship, makes this bifold wallet feel special compared to run-of-the-mill bifold wallets you see.
Usage
Will this bifold wallet work for me?
So, the first thing I worried about when I saw this bifold wallet, was the lack of a coin compartment. For me, if you need a separate coin pouch to use a wallet, then it wouldn't be very minimalist in the first place since you would need a whole extra accessory.
Unfortunately, the DAYBREAKER wallet doesn't have any kind of coin compartment. I thought that with the texture of the material, I could just dump my coins into the notes compartment and the friction of the material would be able to hold on to it.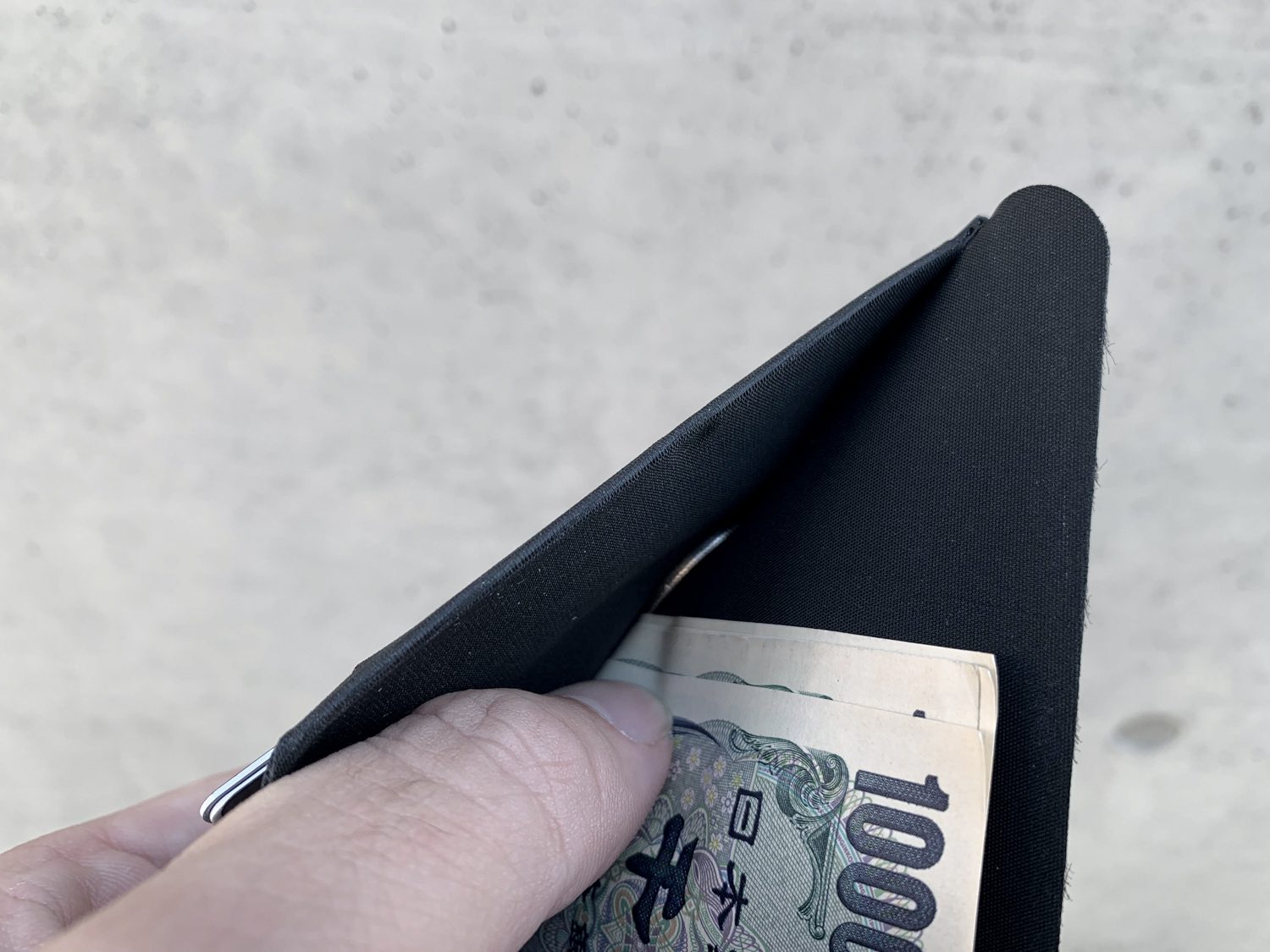 While it seemed promising at first, repeated use would see coins flying out when I take the wallet out of my pocket too fast, or coins just dropping out within my pocket.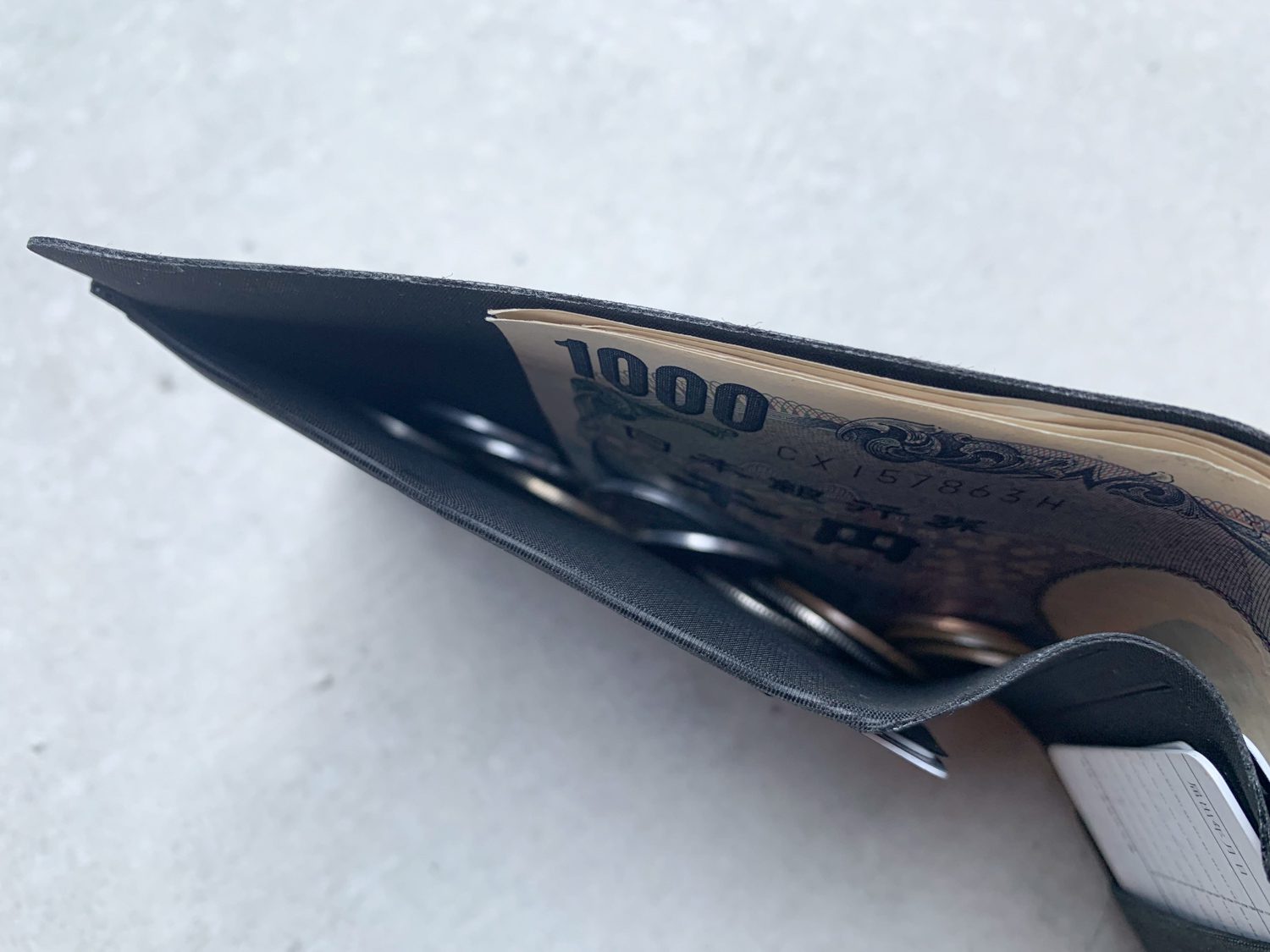 Unfortunately, there is no way to use this wallet without a separate coin compartment. While I am the biggest advocate for cashless payment, paying with my mobile whenever I can, there are still instances where coins have to be used.
There are really just two card slots in the wallet. While I consider myself pretty minimal with my wallet (I carry just under 5 cards), the mere two slots would require me to single out the card I need each time.
With this design, I had no choice but to put the card I use most often (my credit card) in the notes compartment for easier access.
The notes compartment is wide enough, as per design, to fit an air ticket. It's also nice that you can see what notes are in the note compartment at first glance.
While being able to fit an air ticket is fine, it makes the bifold wallet a little wide that the notes sit onto one side, creating an asymmetrical balance. I usually put my air ticket in my passport holder, so I personally have no need for a wallet to be able to fit the air ticket.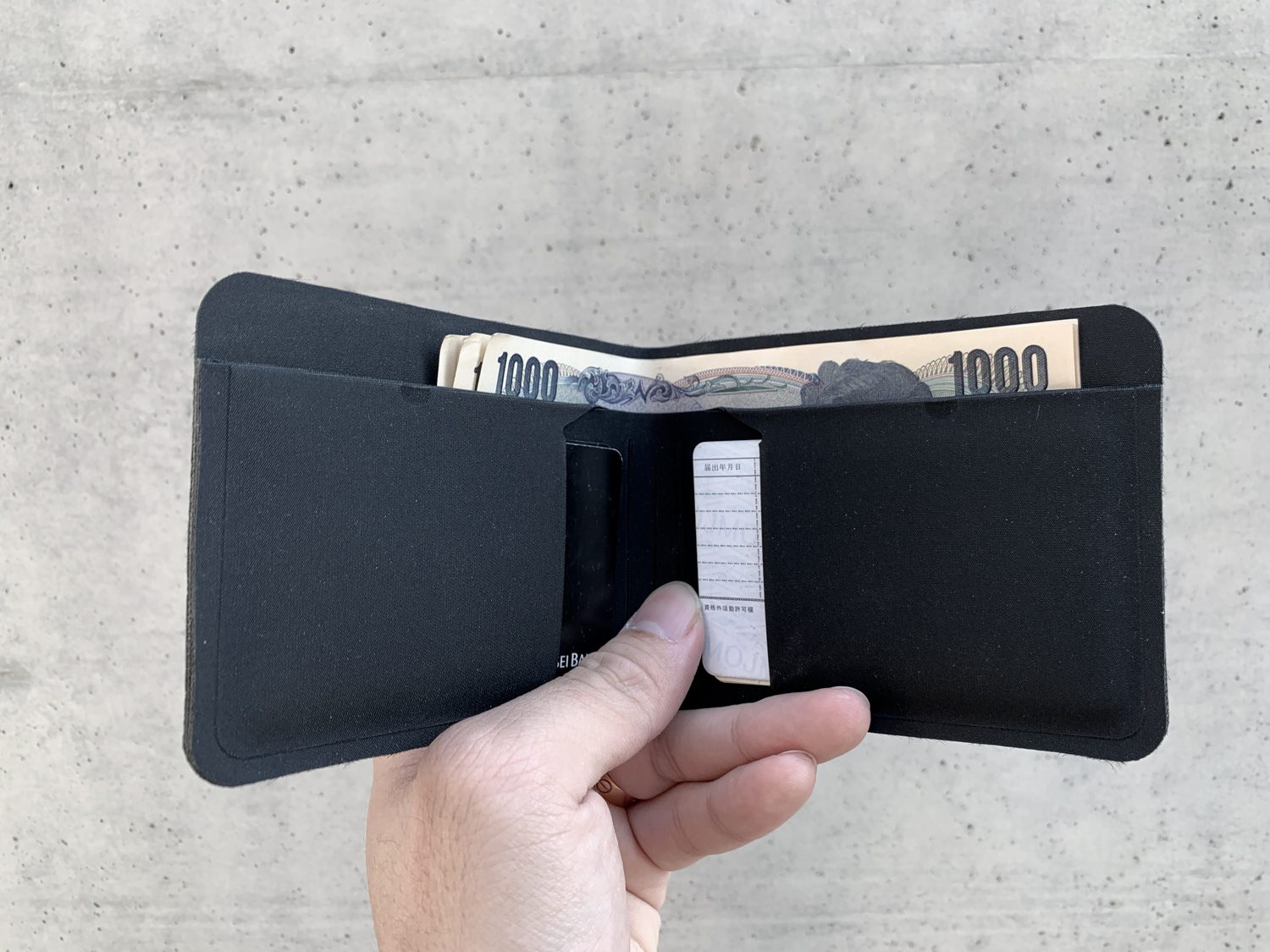 The notes compartment gets pretty tight towards the bottom, so you kinda have to wedgie your notes down if you want them to line up neatly.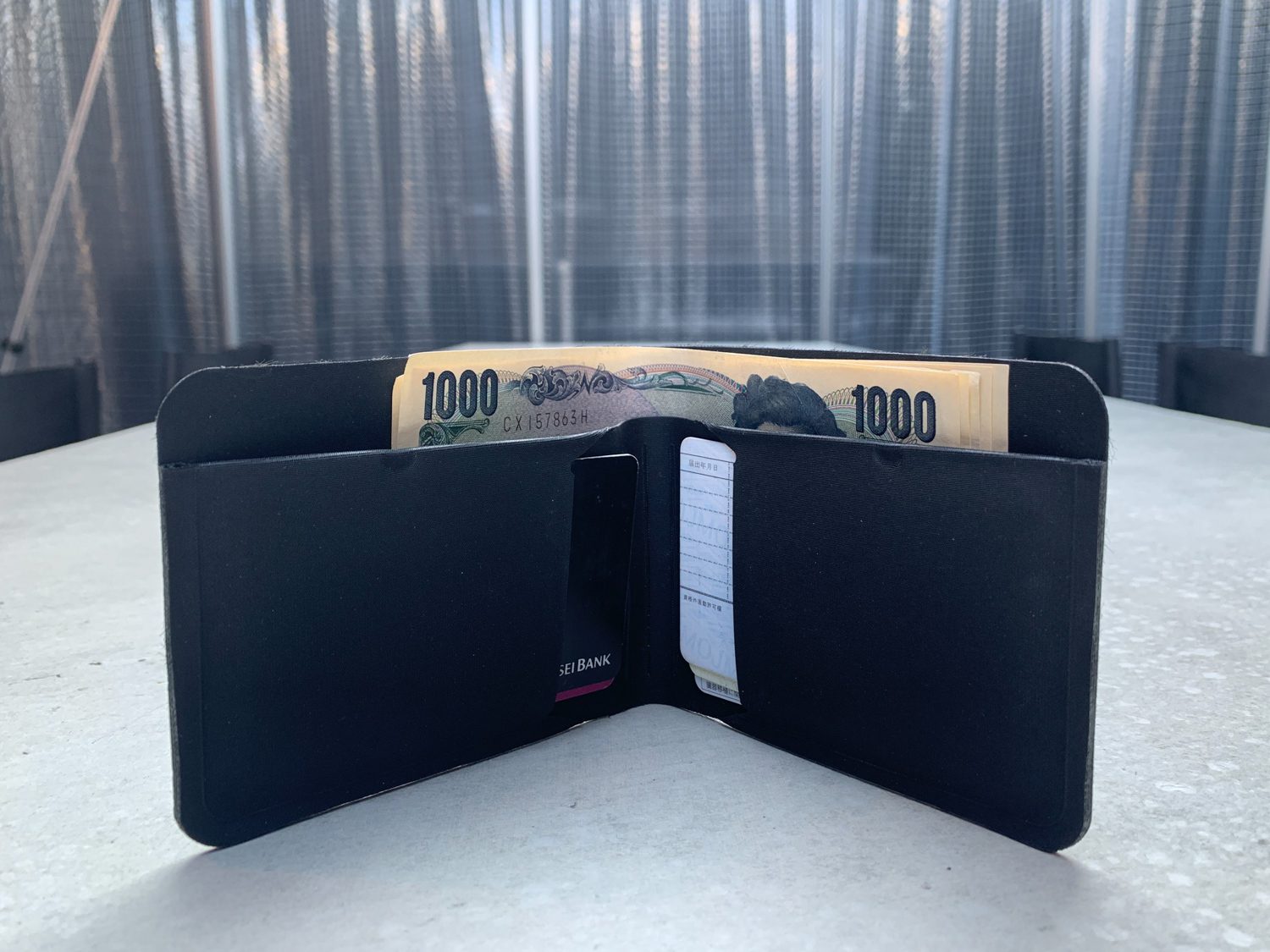 Even for a minimalist like me, this is a little too limiting in terms of organization. But this is exactly what the designer of the wallet is trying to do, which is to encourage a shift in your behavior towards carrying less.
I'm a huge advocate of mobile payments. Even so, based on the compartments, you can only comfortably carry two cards and notes, with no coins. This still seems pretty infeasible even in this age of cashless payments.
While the material is smooth, it's still grainy enough to capture white stuff in between the pores. This problem isn't unique as most materials, especially ballistic nylon on the Nik's Minimalist Wallet, have a tendency to do this.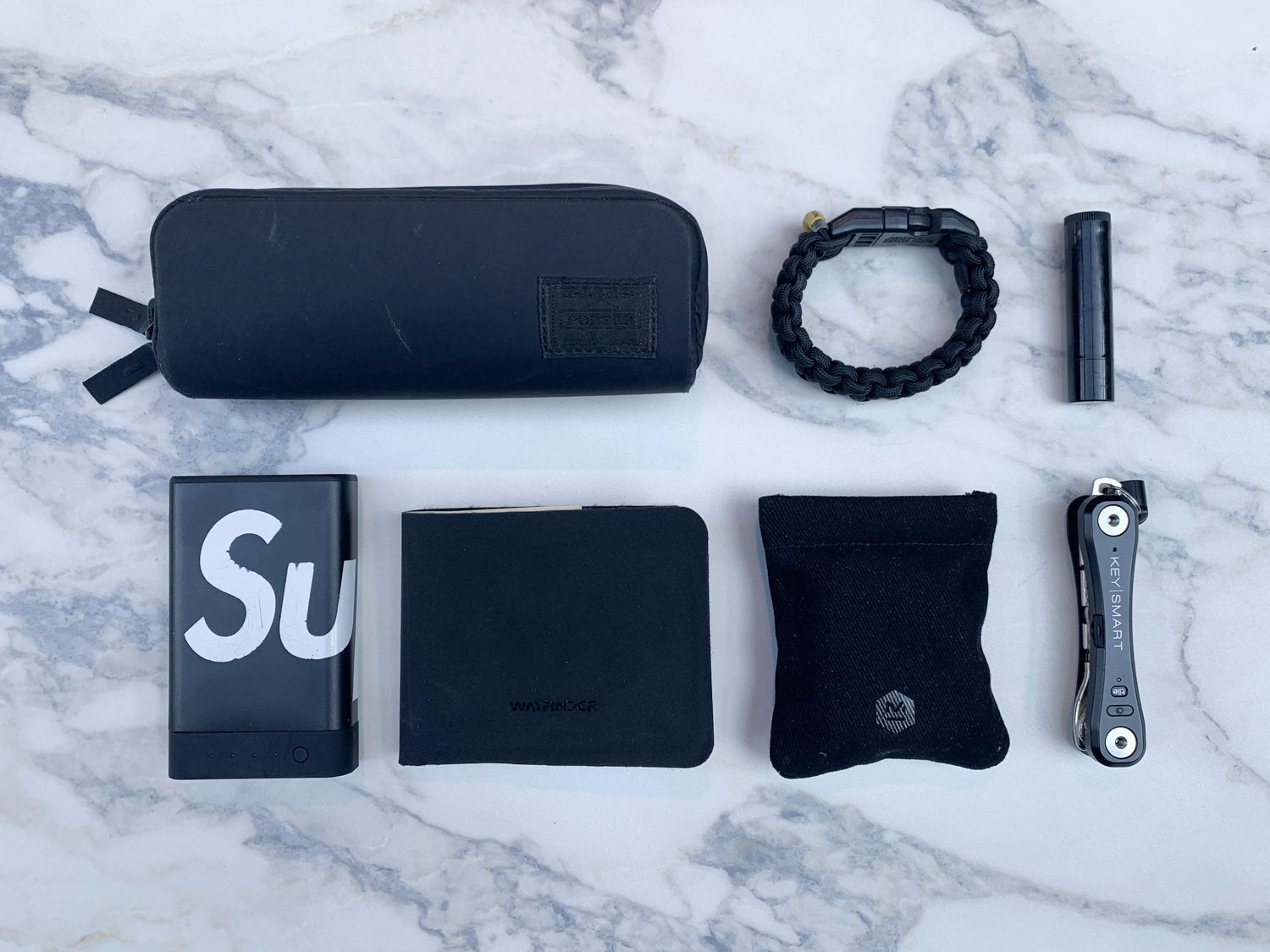 Conclusion
A bifold wallet for extreme minimalists.
This isn't even a wallet for minimalists. This is one for extreme minimalists who wants to push themselves to carry even less. The lack of a coin compartment is common with minimalist wallets, but is usually a deal-breaker for me.
The design is impeccable and ultra-minimal. While not the most usable for regular people, you might want to get this if you are into the minimal aesthetics.
Additional Images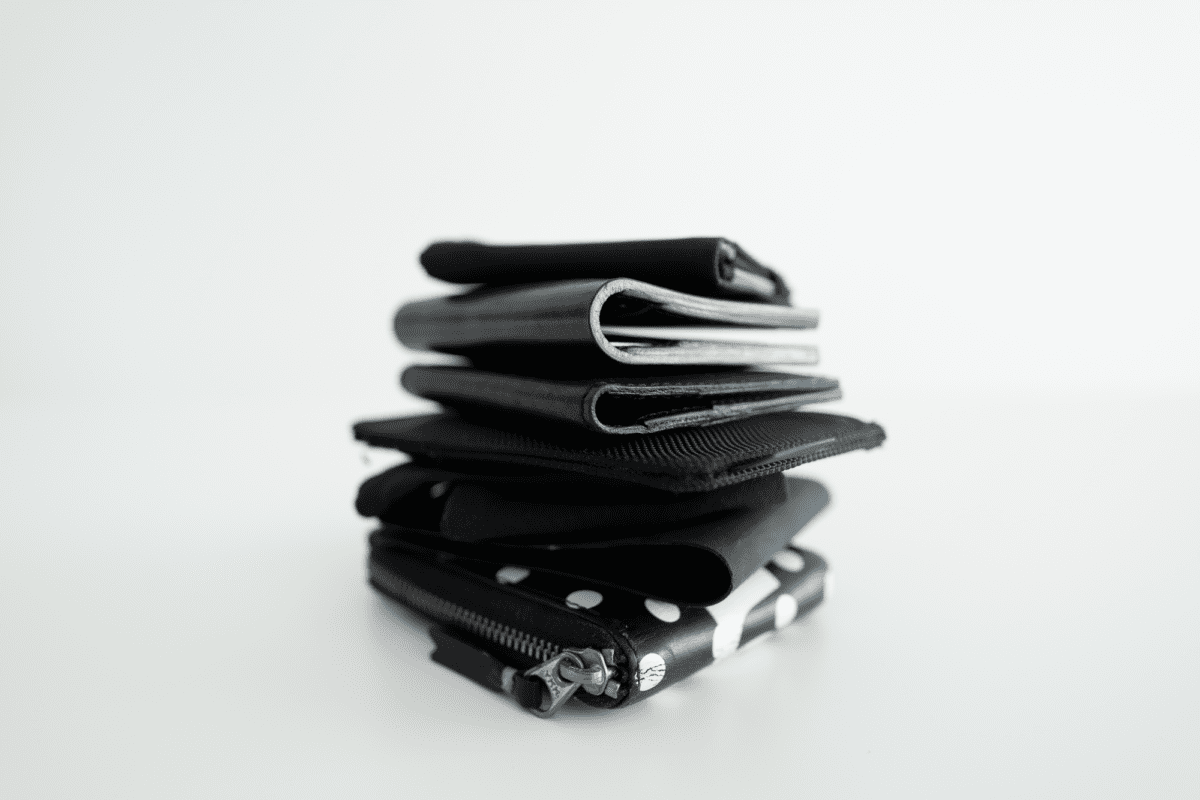 Like this review? See all of my in-depth reviews.
Also, consider supporting me by being a Patreon. Every cent given will go back into improving the content of this website.