This website is made possible by readers. I may earn a small commission when you buy through the links in this article at no extra cost to you. Learn more.
I bought and started using my Porter x Mastermind collaboration wallet about a year and a half ago when my last wallet, a Porter x Kaws collaboration, was sent for repair after a good 4 years run. It was a decent wallet, but I soon grew tired of it.
Because of the coin pouch that is on the outside, the wallet appears bulky despite having little items. The two buttons on the coin section is on the outside of the wallet, often gets stuck while tucking it into tight pockets. Small details such as Mastermind skull branding, the buttons, button snaps, keyring makes it look slightly childish.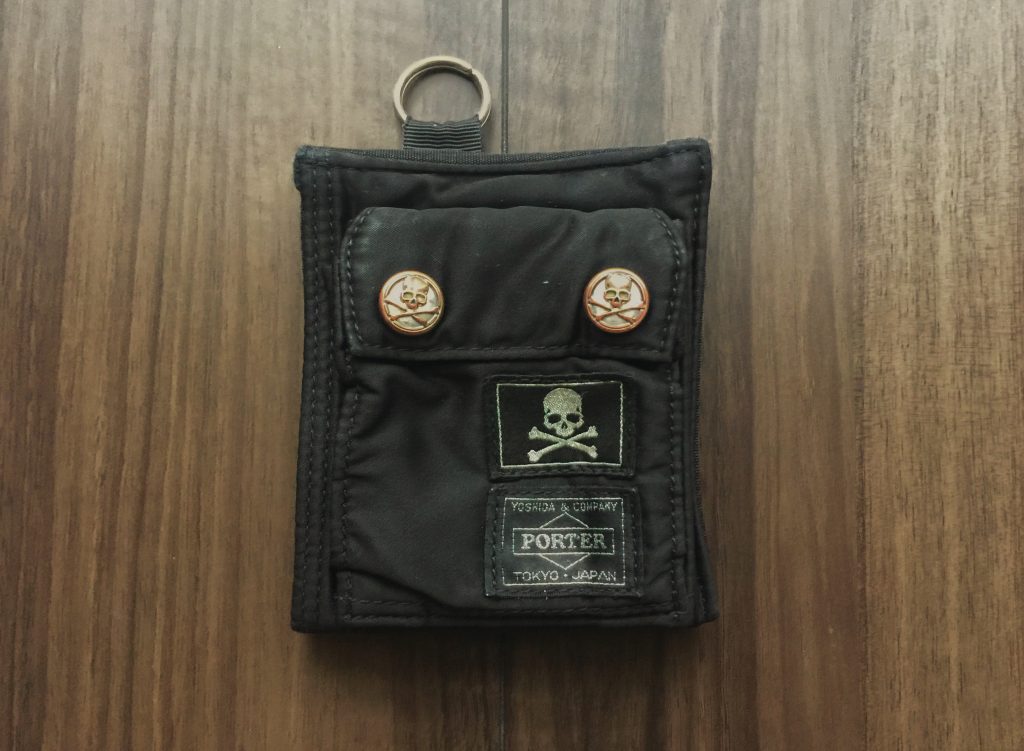 My initial idea was to use it to a state where I would feel better disposing it, but I simply didn't want to own something I didn't like. I decided to sell it to make way for a new wallet I have been saving. Posted it on Rakuma at a 20% loss from the retail price and it sold almost immediately.
My new wallet was to be a beautiful Comme Des Garcons x Supreme collaboration wallet. It was clean, made in Spain with full leather and from two of my favorite brands. The new wallet was a lot smaller and had less compartments. While I was excited about using my new wallet, I was more excited at the opportunity to reexamine what I needed in my wallet.
These are the stuff I had in my wallet before
Resident Card
Shinsei Bank Card
View Suica Credit Card
Hub Point Card
Ponta Point Card
Family T Point Card
Office Key Card
Nanaco
Some photos of friends and family
Hairpins
Coupons
This was already the amount after I started reducing a few months back! For this round, I knew that I wanted to reduce it to the bare minimum, without substantial loss of functionality or benefits. My goal was 5 cards or less, so I could fit 1 card into each card slot in the new wallet. I also have a card holder in my bag that holds other less important cards, though most of the time I don't bring it out unless I know for sure I will use a certain card.
Resident Card
You use it for almost all verification like secure mail delivery, registration, verification in clubs or during procedural tasks like renewing your phone contract. This is simply indispensable. This maintain its place in my new wallet.
But no one likes ads, so I got rid of them. If my articles helped you, I ask for your support so I can continue to provide unbiased reviews and recommendations. Every cent donated through Patreon will go into improving the quality of this site.
Shinsei Bank Card
I wrote before about how Shinsei it is the best bank for foreigners. Having this bank card around lets me reduce the amount of cash I bring around, which makes my wallet thinner overall. This stays.


View Suica Credit Card
I have about 4 credit cards in Japan, but I ended up just bringing this one around. Mainly because you can use it as your Suica as well. You can also top up your Suica with the points you get. I hate fuddling with cash so I use this wherever it is allowed. This is a necessity.

Office Key Card
For now, these stay in my wallet. They don't work if you have another Felica card like Suica near it and I have to take them out each time. I would probably move them into a pass holder on my key ring.
Hub Point Card
Hub is a English sports bar that my friends and I sometimes go. It's reasonably priced, has branches everywhere (4 in Shinjuku alone) and always has a good crowd. Apart from a point card, this card actually gives you 10% off. This goes into my separate card holder to be taken out if I decide to head there.
Ponta, Family T, Nanaco Card
The holy trinity of point cards will cover all 3 of the most available convenience store in Tokyo. Fortunately, I found that the official apps for Ponta and T Point recently included the ability to use your phone as your card. So, only the Nanaco card remains in my wallet.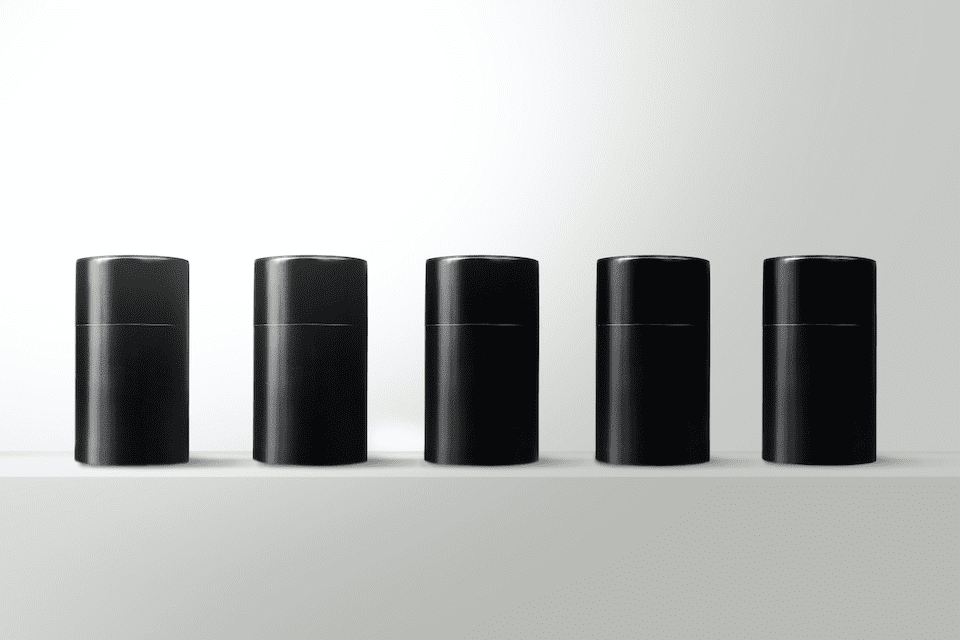 I found a 100 year old company that would create these heirloom quality canisters for me. They are handmade and will keep your tea leaves, coffee beans or anything that you need dry for years to come.
or read review
Some photos of friends and family
To be honest, I have not once taken them out of my wallet to look at them. These will be scanned and stored in my phone instead.
Hairpins
I have long hair, but I almost never used them even once. I threw them out.
Coupons
I go often to Nakau, Yoshinoya and Marukame Seimen for quick meals as they are near my home. I often get coupons. I almost never use them and they just take up space in my wallet. They are the type that you can get an additional topping if you collect 3. I decided to keep the ones from Marukame Seimen but placed on my table and bring them out only if I decide to head there. This will remind me to get rid of them as they are only valid for a month.
And this is how it looks now.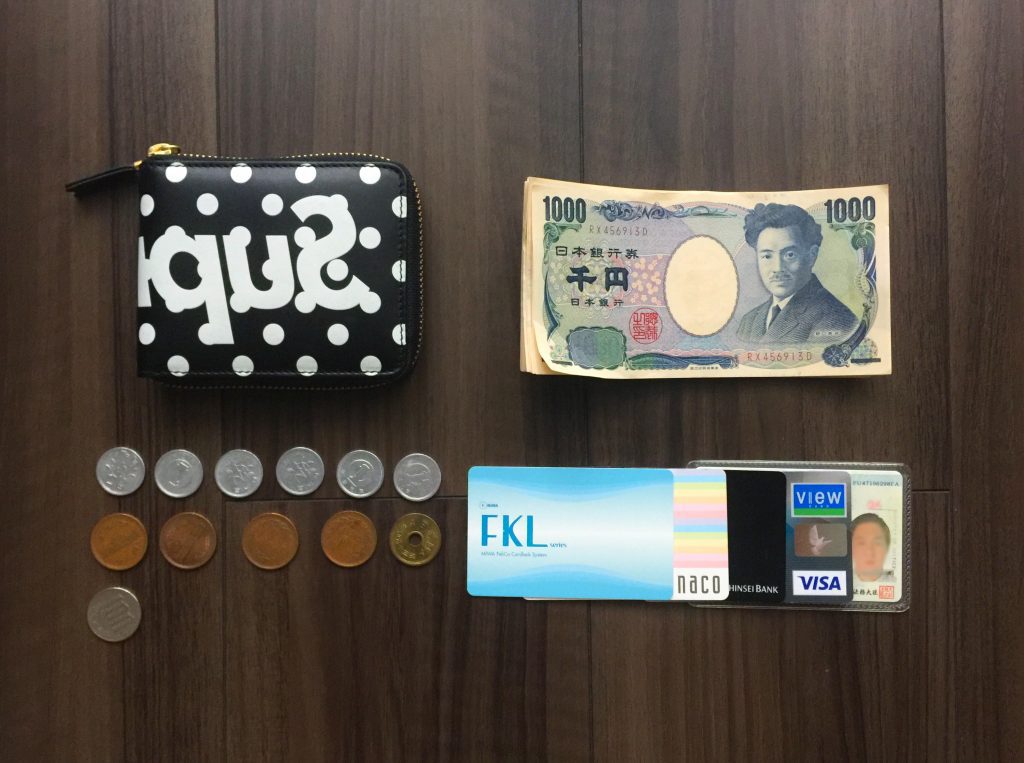 Update
Gave the T Point card app a try and realized that it will not work with Family Mart. My card count is now at 6 but seriously reconsidering the need for the point cards.
Tagged minimalism supreme