This website is made possible by readers. I may earn a small commission when you buy through the links in this article at no extra cost to you. Learn more.
Right behind the Outlier Ultrafine Merino T-Shirt, the Outlier Ramielust is another classic that has its fair share of fans and haters. The look is an acquired taste, but a great representation of Outlier's flair.
Details
Overview
If you've been reading reviews on this website long enough, you'll see how much of an advocate of Outlier products I am.
It was the Outlier New Way Shorts that was my gateway drug into this wonderful (and wallet-damaging) world of technical apparel. Technical-focused apparel has elevated my experiences, especially when it comes to travel. I absolutely couldn't imagine how I used to travel with cotton tees and denim.
Outlier is arguably the king when it comes to marrying technical apparel with style. While some prioritize comfort over style when they travel, I've always believed that clothes should both perform well and look good, no matter the situation.
The Ramielust T-Shirt is one of those clothes. I've been wearing it for the past two years (got it before it was called Cut One), albeit mostly for warmer climates. As much as I will try to highlight some of the "meh" parts about this piece, I can't promise I won't be biased given my history with the brand.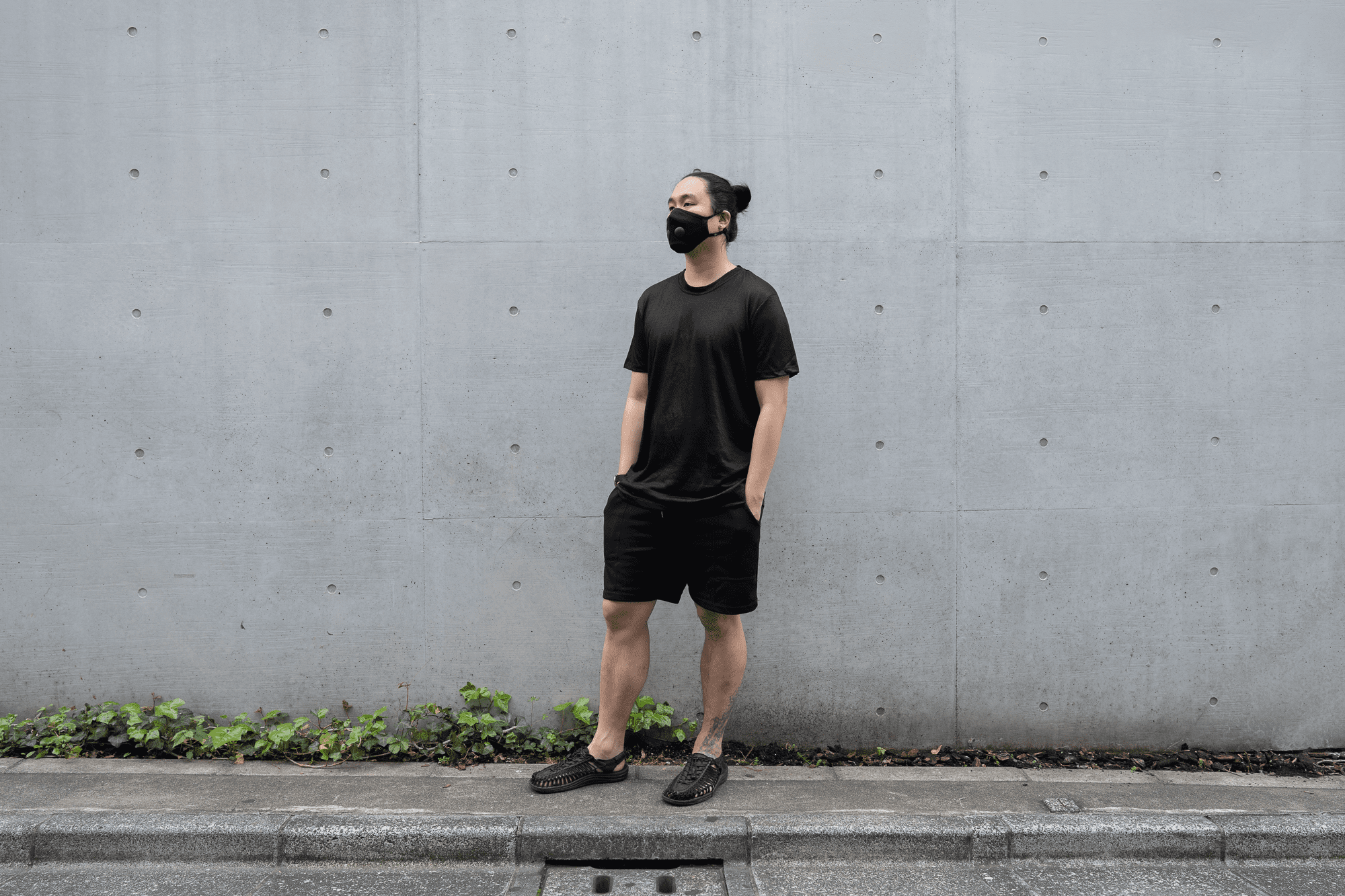 Style
One thing that I admire about Outlier is that they are able to get their sizing right all of the time. Any variations would otherwise be stated in the sizing section of the product description. This is something that is expected, but most brands don't seem to be able to do it consistently.
Having tried so many products from Outlier, I've always stuck to XL for my Outlier t-shirts. This will get you close to a large size for most American clothing brands. For reference, I am about 6 ft and 205 lbs.
The first t-shirt I ever ordered from Outlier was the Outlier Ultrafine Merino Wool T-Shirt and I ordered it in large, assuming it would be the same fit as my other American-brand t-shirts. It ended up being too fitting for my liking which made me returned it.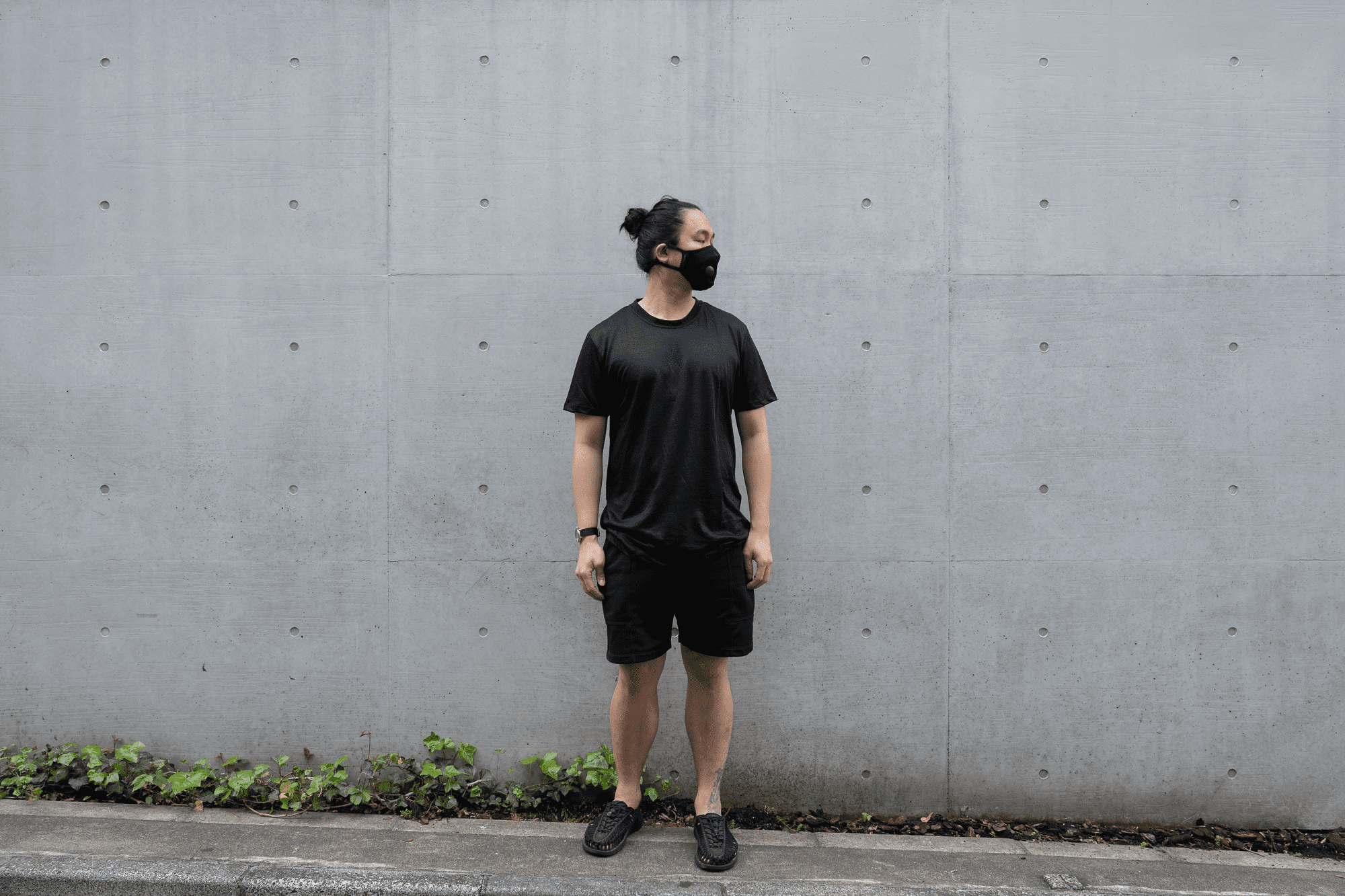 That said, I usually order Outlier jackets and shirts in large and bottoms in size 32, which is my usual size with other American brands. So, it seems like only their t-shirts are designed to be a little more fitting at the usual size.
One thing to note is that the Ramielust T-Shirt has been calibrated for shrinkage during wash. Comparing my new piece with an older one with plenty of washes, I could see that the shrinkage is evident with close to an inch difference on the sleeves. Once again, the size has already been pre-calibrated, so I would advise you not to try to size down based on this.
But no one likes ads, so I got rid of them. If my articles helped you, I ask for your support so I can continue to provide unbiased reviews and recommendations. Every cent donated through Patreon will go into improving the quality of this site.
After reviewing the Outlier Ramienorth Boxford Shirt, I'm hooked on ramie. That's a little bit of rawness in the fabric, evident in the deliberate lack of structure. This results in one of the most beautiful drape I've witnessed in a t-shirt. It just looks and feels so premium.
When I first got it in hand, the t-shirt looked pretty see-through, kinda like a thick mesh. It's especially evident when you hold it up to the light. I was a little worried because I didn't want my man nips to be showing through. But thankfully, while the pores of the t-shirt allow maximum airflow, it is dense enough that it doesn't show through.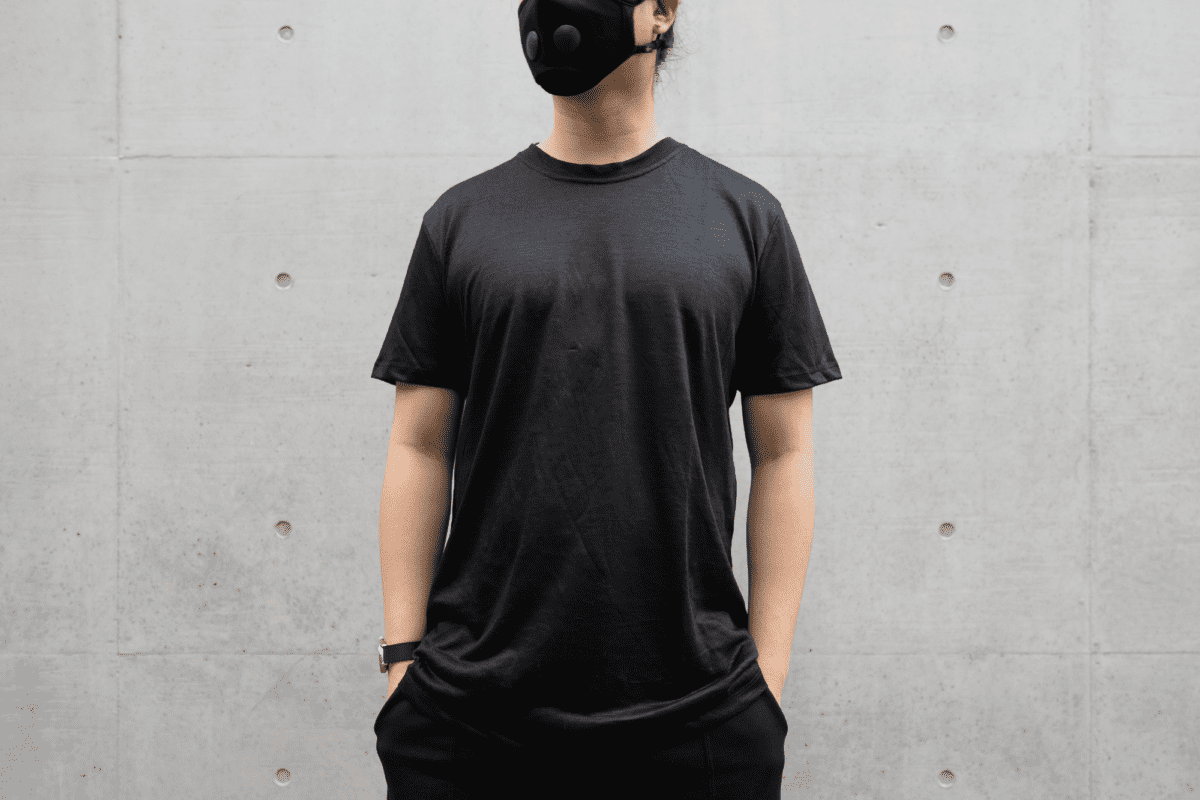 Like on the Outlier Ramienorth Boxford Shirt, the drape on the fabric is absolutely my favorite part. That said, they do accentuate your curves more than other t-shirts. This might bother some if they have a beer belly like I do.
Another thing to note is that even though the lack of structure in ramie creates a beautiful drape, it also results in a lack of structure around the collar. This makes it not as clean and smart looking as something like the Outlier Ultrafine Merino T-Shirt. The collar looks like those you'll find on overused cotton t-shirts that have descended into loungewear territory.
Outlier Ramielust Cut One vs Cut Two
As of summer 2020, Outlier released a Cut Two version of the Ramielust T-Shirt. As you can guess from the name, it's a differently cut version.
Compared to the Cut One, Cut Two is designed to be boxier, with a tighter, higher collar. I compared the two versions in size XL, with the Cut One ordered in April 2020.
As expected, the collar is tighter.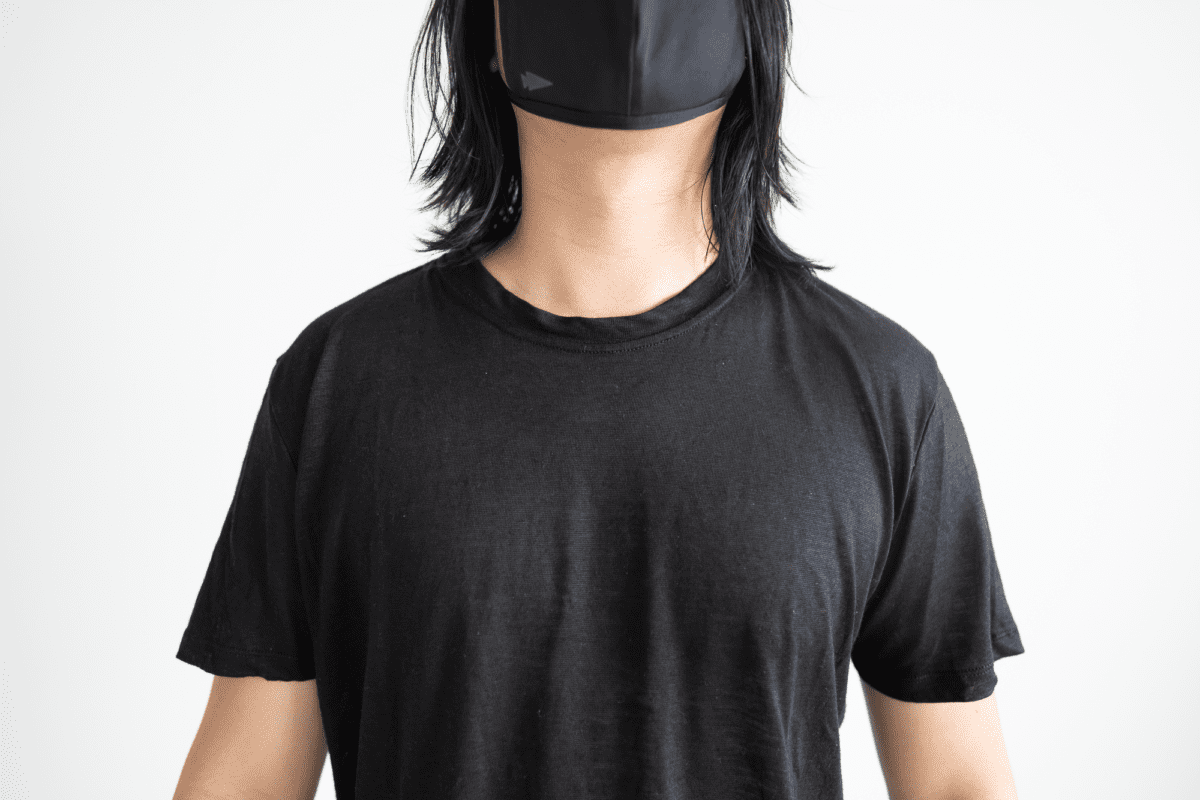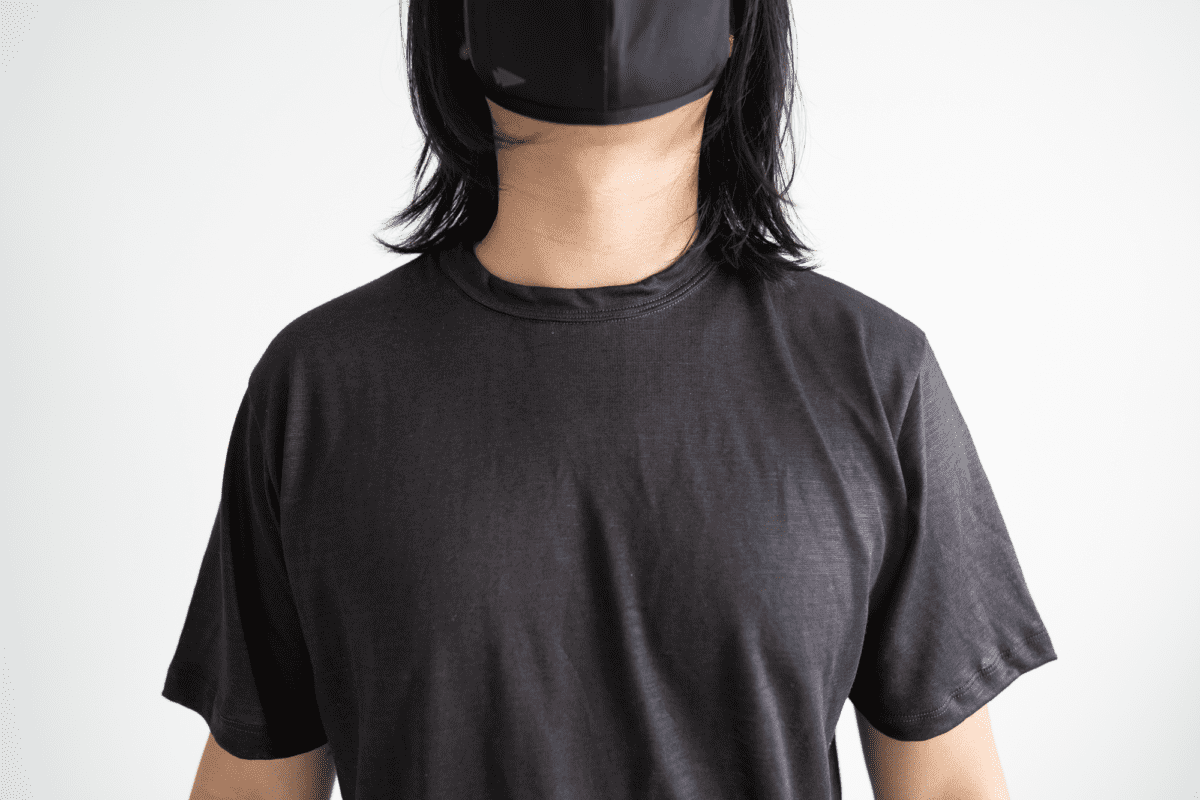 I also expected the width of the t-shirt in Cut Two to be larger to achieve the boxy fit. But, it was actually smaller, despite Outlier saying that it would be looser. This could also be due to the amount of wear that has been put into the Cut One. Either way, I will update this observation when I've put in the same amount of wear into the Cut Two.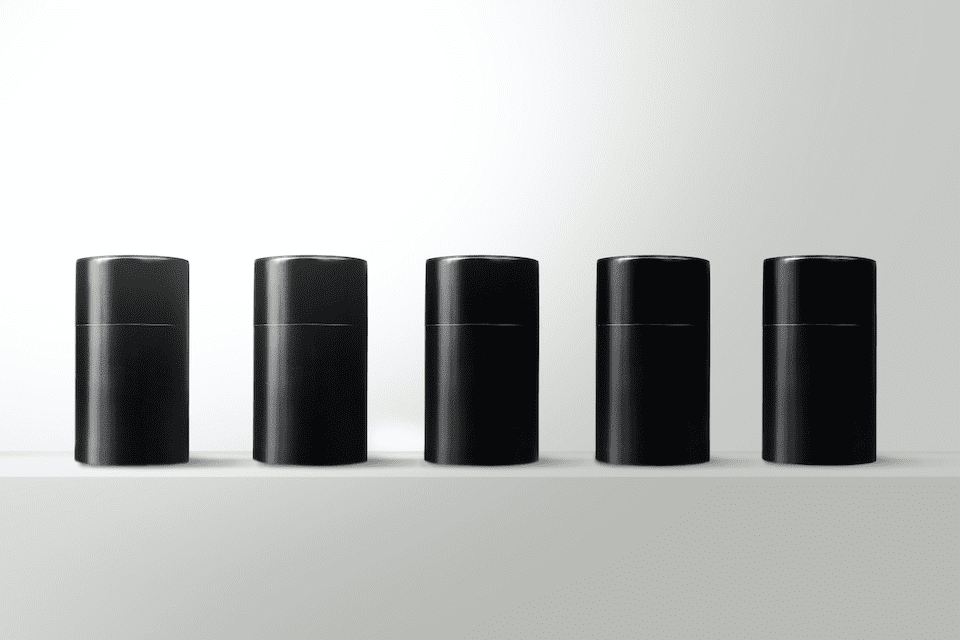 I found a 100 year old company that would create these heirloom quality canisters for me. They are handmade and will keep your tea leaves, coffee beans or anything that you need dry for years to come.
or read review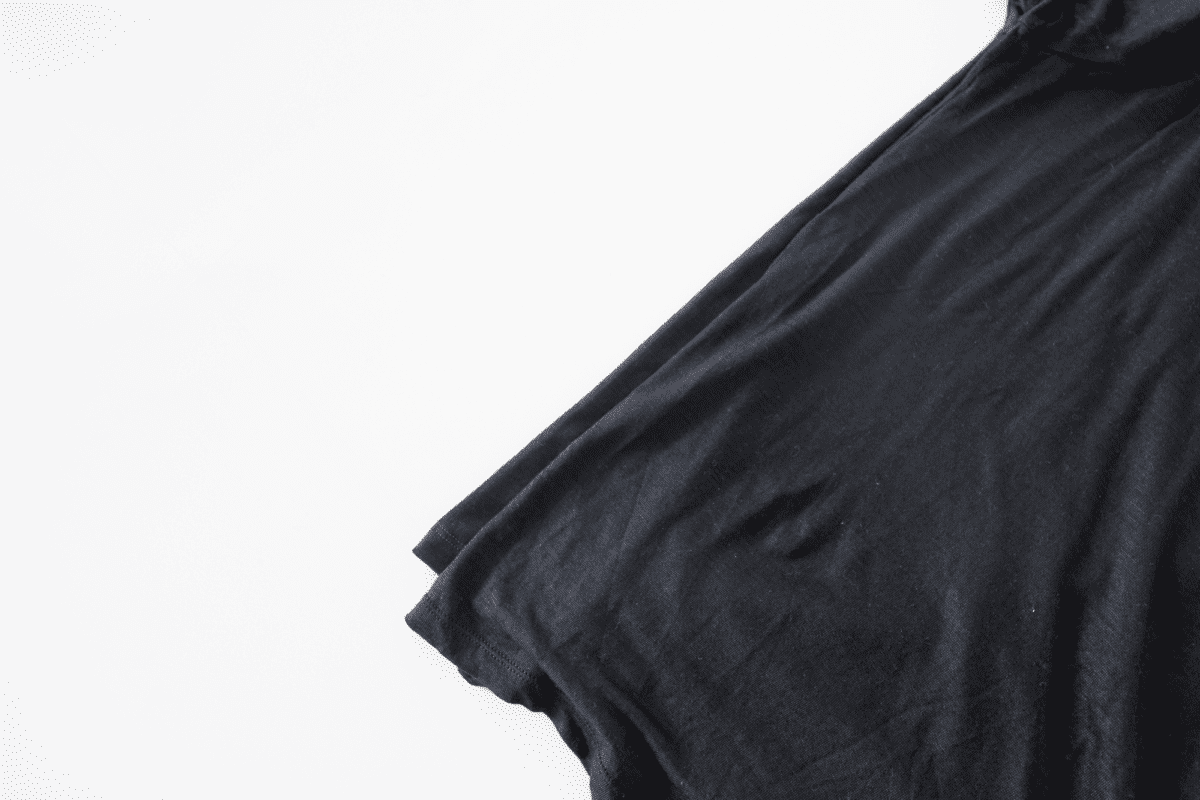 Another difference I spotted was that the sleeve length was longer on the Cut Two, by about 3/4 of an inch.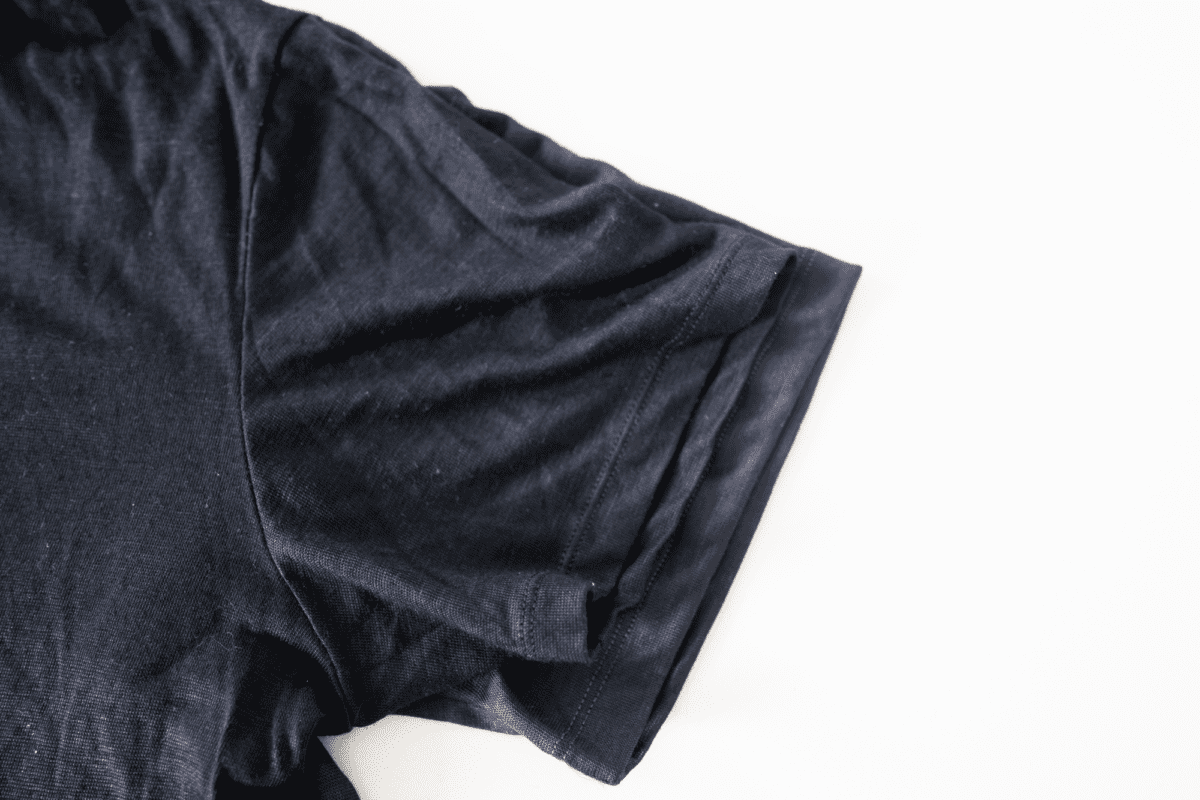 The color of the Cut Two has a reddish tint, compared to the Cut Two which is closer to true black. This is because the Cut Two offered now is technically Darkcoal, and not black,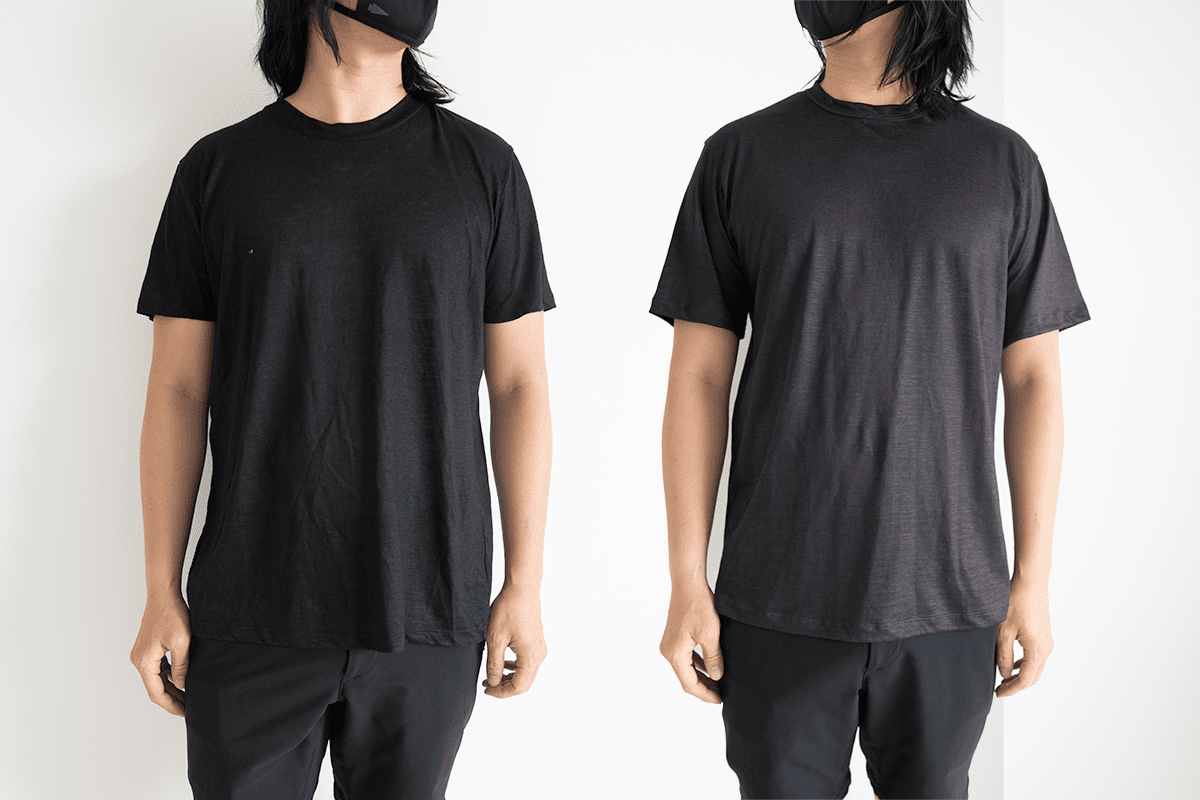 Last but not least, I noticed that the stitching is different around the collar. I asked Outlier about it and they say that the collars are different by design, likely to accommodate the tighter fit.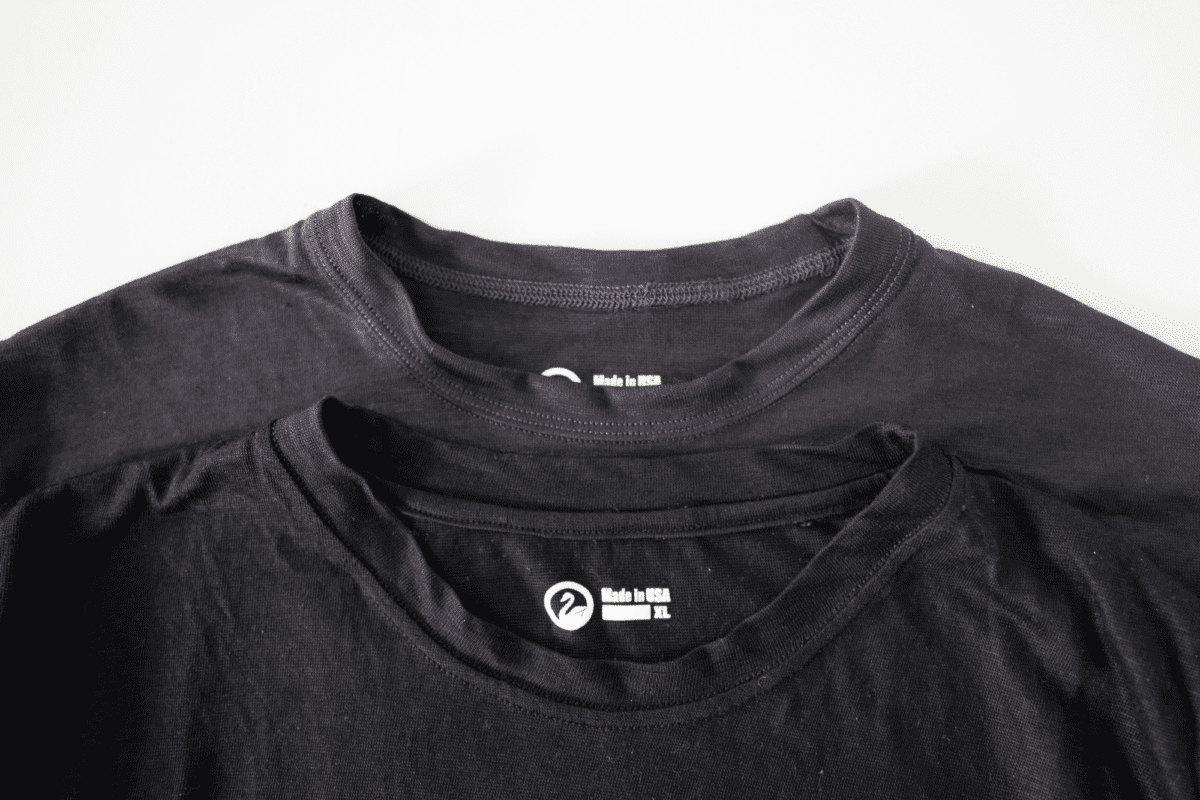 If you ask me which I prefer, I would choose Cut Two. With the exception of the Darkcoal colorway, I prefer almost everything about the Cut Two. This is because the tighter collar helps offset the raw nature of ramie. It gives it an overall neater, more prim look. It goes better with the repertoire of pants that Outlier offers.
However, it remains to be seen how it looks after more wear. If you already own a set of Cut Ones, the difference would be likely too minuscule for you to get the Cut Two.
Outlier Ramielust Material
The Ramielust T-Shirt is made of 200 gsm, 100% ramie cloth.
Ramie is made of natural fiber and was first cultivated in Eastern Asia. This is also why it's also called China grass or China linen. Unlike the Outlier Ramienorth Boxford Shirt which is woven in China, the Ramielust T-Shirt is woven in Japan. However, I'm assuming that the fibers are from China where most ramie is from.
Ramie fibers have been cultivated for more than 5000 years. They are one of the oldest fibers and have been processes in to Egyptian mummy cloth in ancient times.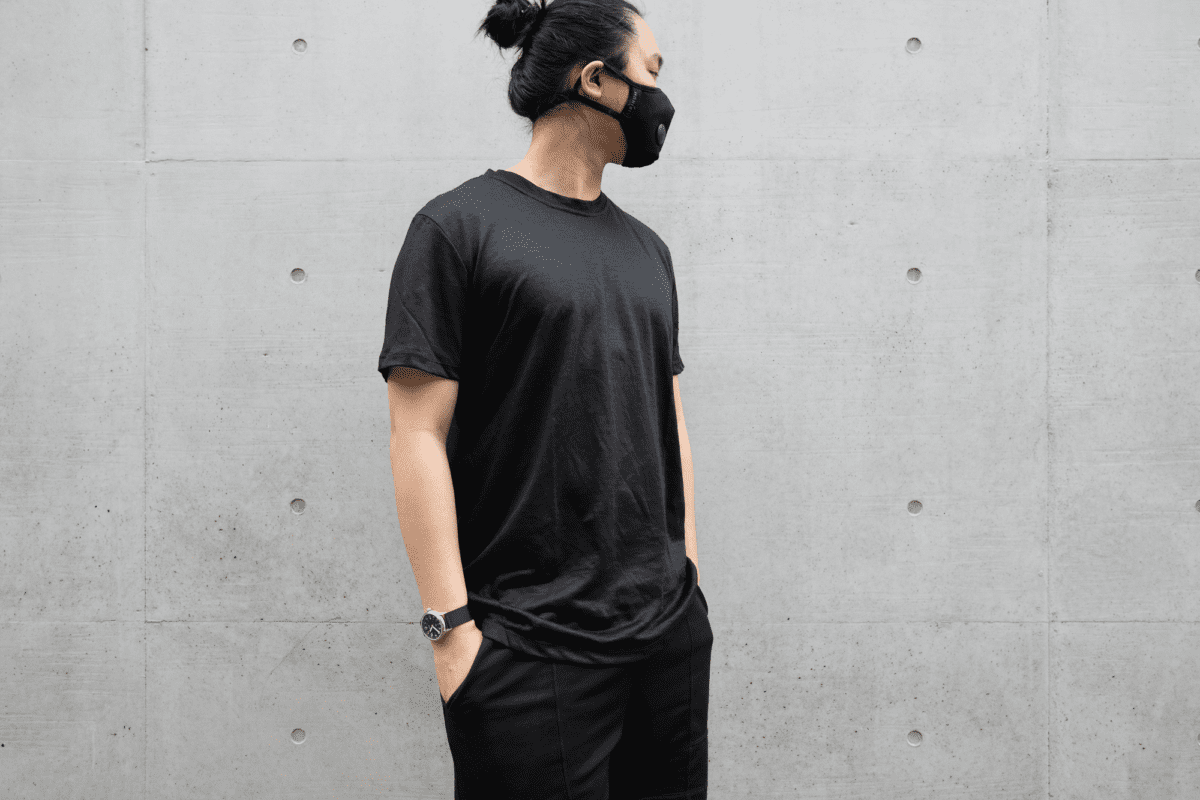 It was only in the 1930s when it gained commercial interest. Even though new processing methods were introduced to improve the qualities of the fabrics around 1980, ramie is complex to process. As a result, production is relatively expensive.
While the production process of ramie is similar to that of hemp or linen, it is more difficult because of the sticky pectin (liquid of plant cell walls) which holds the fibers together.
During the production of linen, a process called "retting" is used to dissolve the pectin. But, because of the ramie fibers' pectin has a high level of stickiness and does not decompose, the same process can't be used. Instead, retting of ramie fiber has to be done quickly to prevent the pectin from harden and needs much more chemicals and labor to achieve.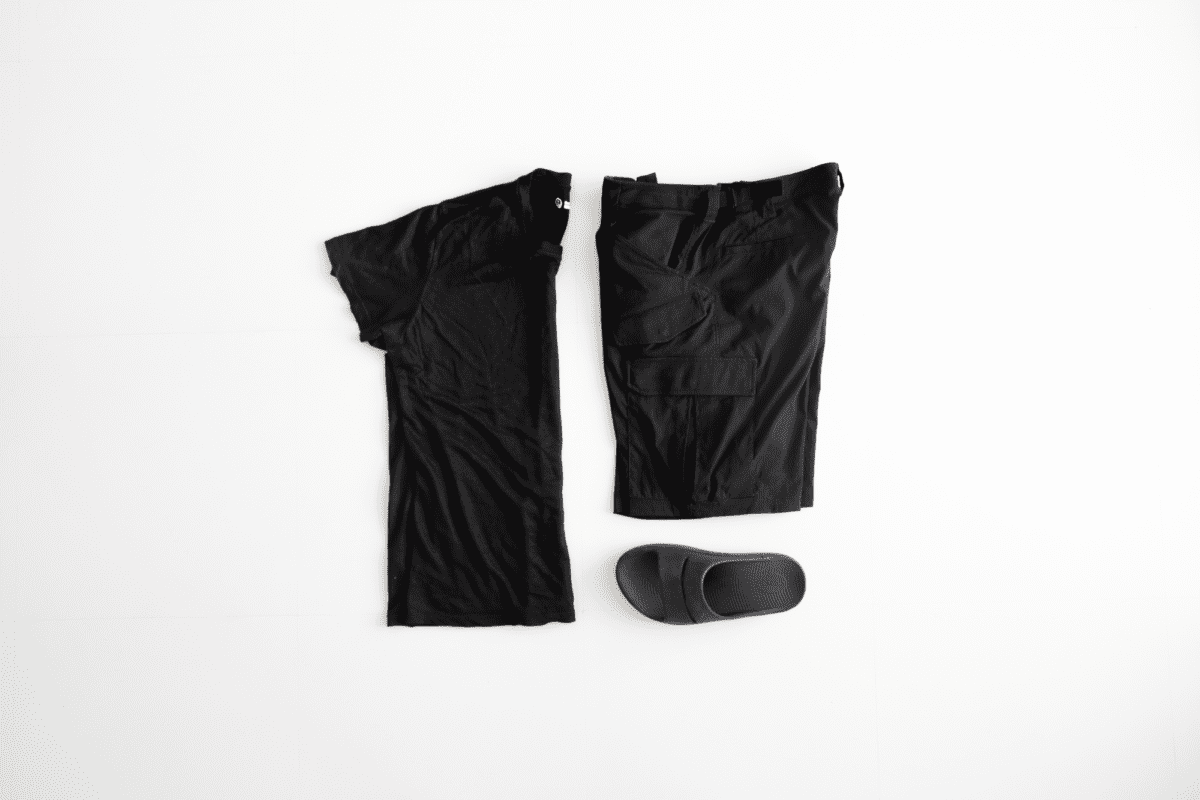 In the next step, a process called "decortication" removes the woody core from the stem, which is an equally labor-intensive process. After which they turned into yarns which makes them ready to be woven.
Ramie cloth is strong and durable. Despite its porous nature, it's highly absorbent, in fact, more so than cotton. Like linen, it wrinkles easily and has almost no stretch. There is a certain charm to ramie that's somewhat of an acquired taste.
Usage of the Outlier Ramielust
Singaporean men are notorious for their casual fashion. And while I'm slowly turning Japanese, my Singaporean roots often have me default to something simple and easy to put on, as long as it looks okay lah. The Ramielust T-Shirt is one that I put on almost every day during the right season.
As someone who gets pretty sweaty, the Ramielust T-Shirt is a god-sent. While it's porous enough for unbeatable airflow, the fabric weight makes it feel like you are wearing a proper t-shirt. In contrast, something like the now-discontinued Outlier Runweight T-Shirt feels almost too light and non-substantial.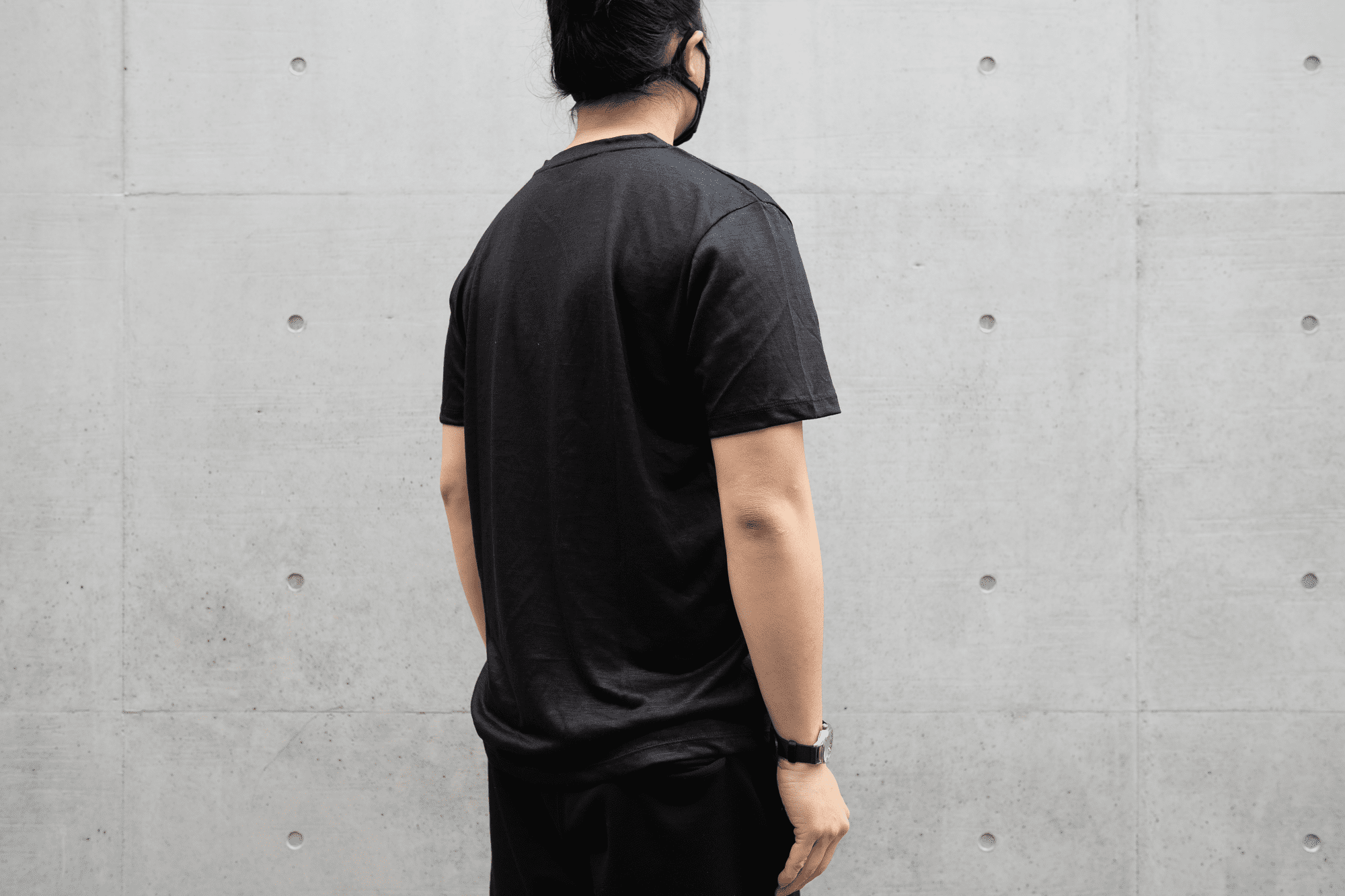 If I had to nitpick, it would be that ramie and the way it is woven results in a fabric that is not as smooth on your skin as say cotton or merino wool. Depending on how sensitive your skin is, you'll likely feel a little bit of rough texture. For me, it was negligible unless I consciously shifted my focus to it and then I would feel the itch of the fabric. It bothers me enough that I wouldn't wear it to sleep if I don't have to.
Because of the rough texture, I've also noticed that the fabric snags onto hair easier. The hair sometimes also gets caught between the weaves of the ramie and you can't just sweep them off.
I'm on my second Ramielust T-Shirt right now, with the first one being part of many packing lists like the one to Danang. While I had my initial suspicions that ramie would hold up to my adventures, they proved to be a workhorse of a material. Even in the case of small snags, I find that it adds to the character of ramie, making it look more battle-worn and beautiful.
Conclusion: Should you get the Outlier Ramielust?
With the Runweight Merinos now discontinued, the Ramielust T-Shirt is the next best option. But if you are used to merino wool's soft skin feel, then you might want to go for the Outlier Ultrafine Merino T-Shirt or the SEAGALE Action Merino T-Shirt instead. But in terms of breathability and drape, this is the best option I've tried.
Outlier Ramielust Additional Images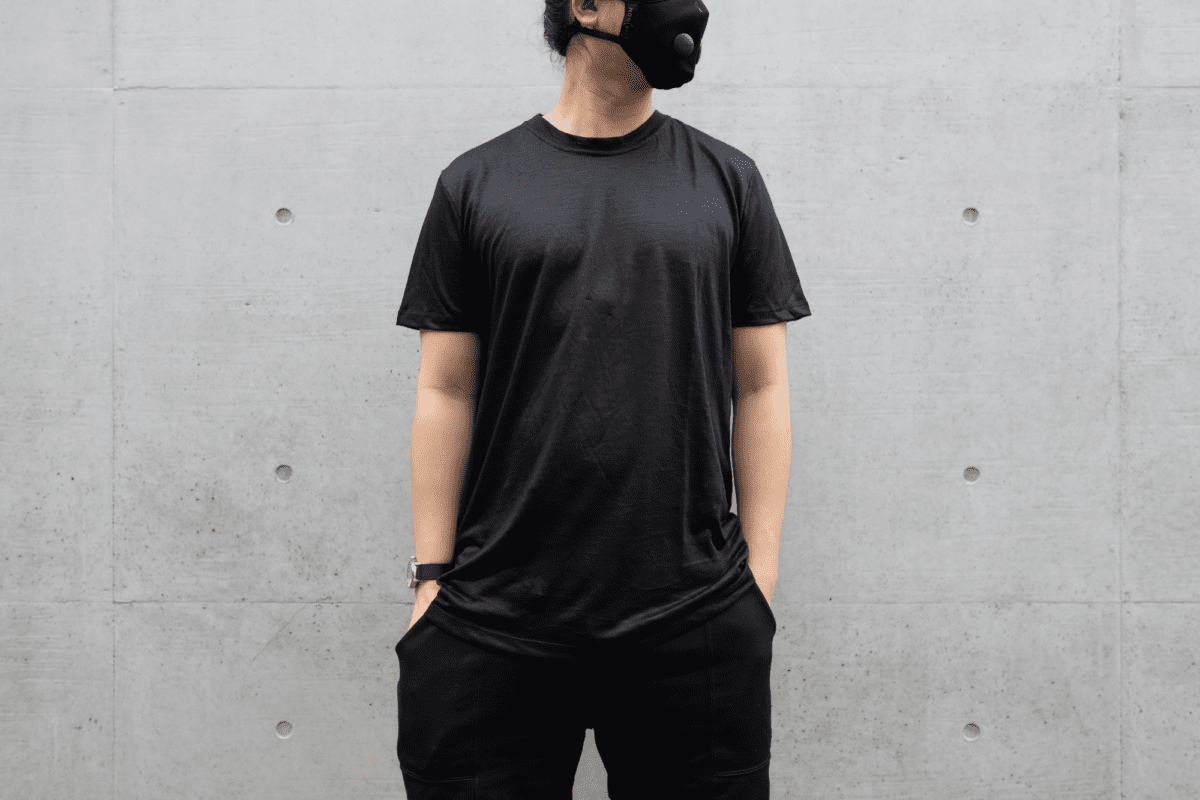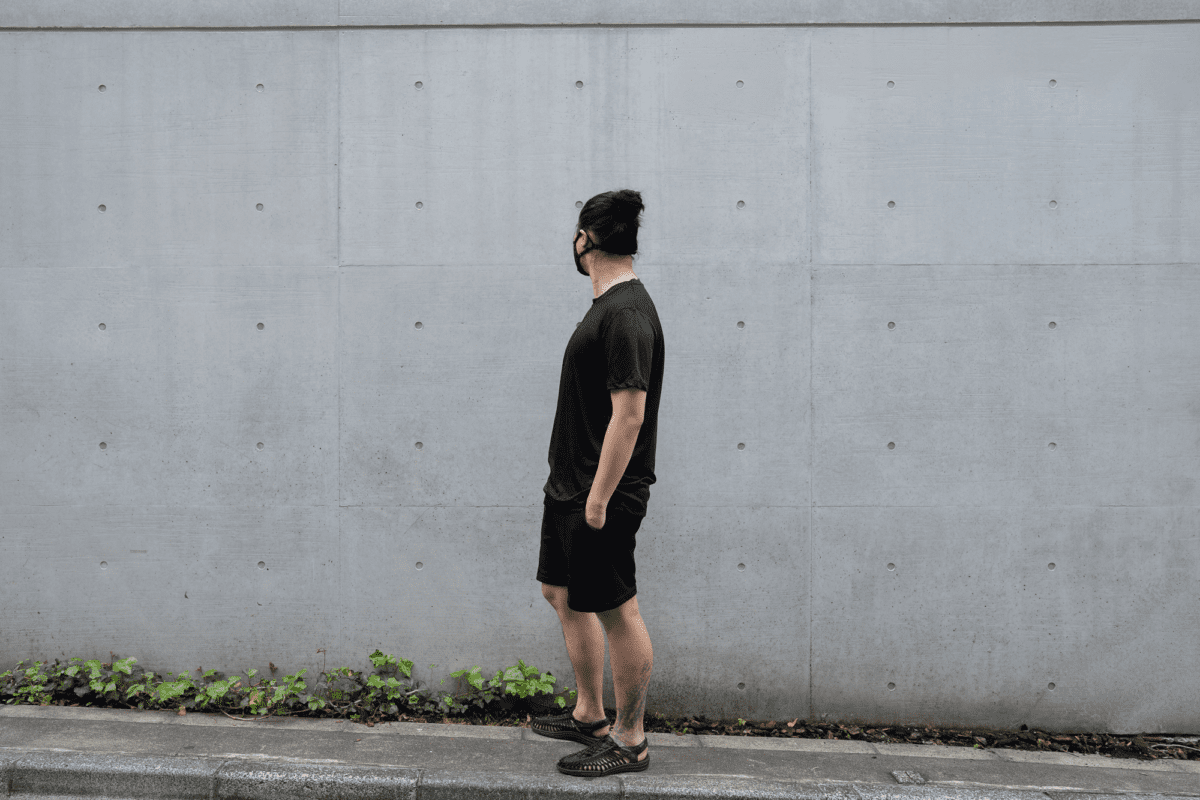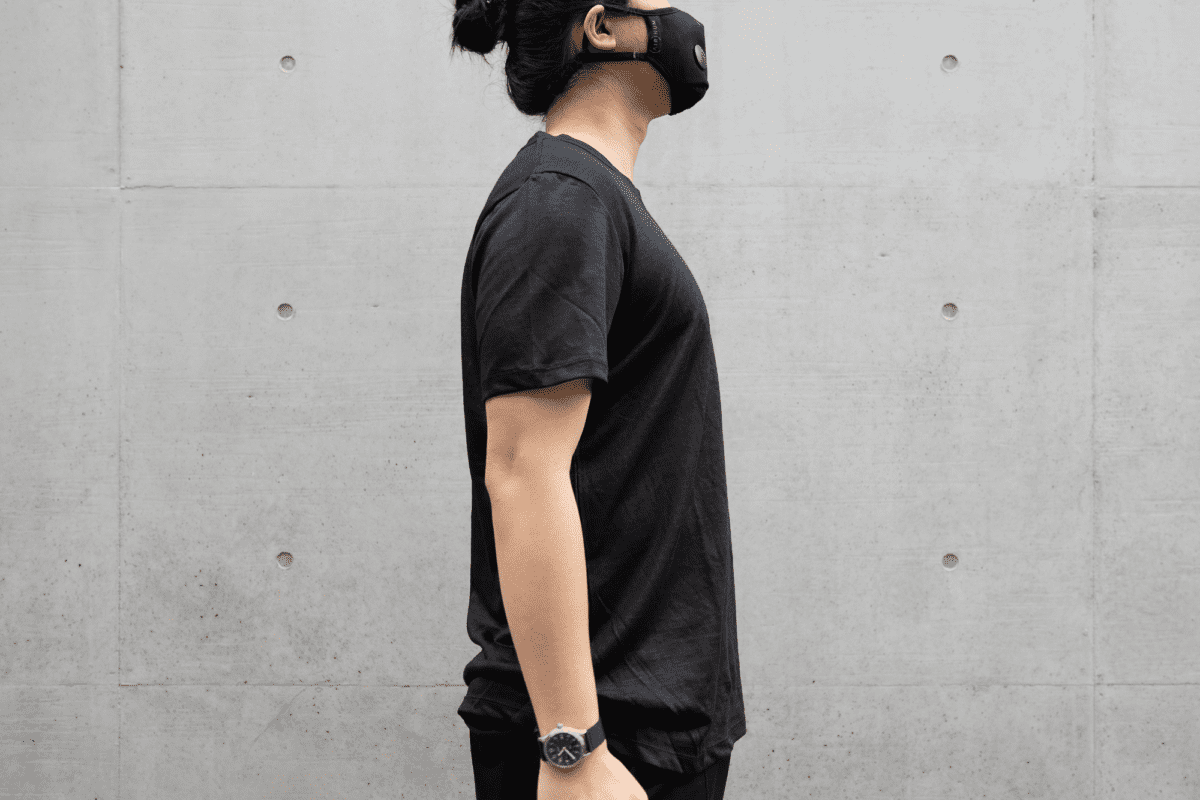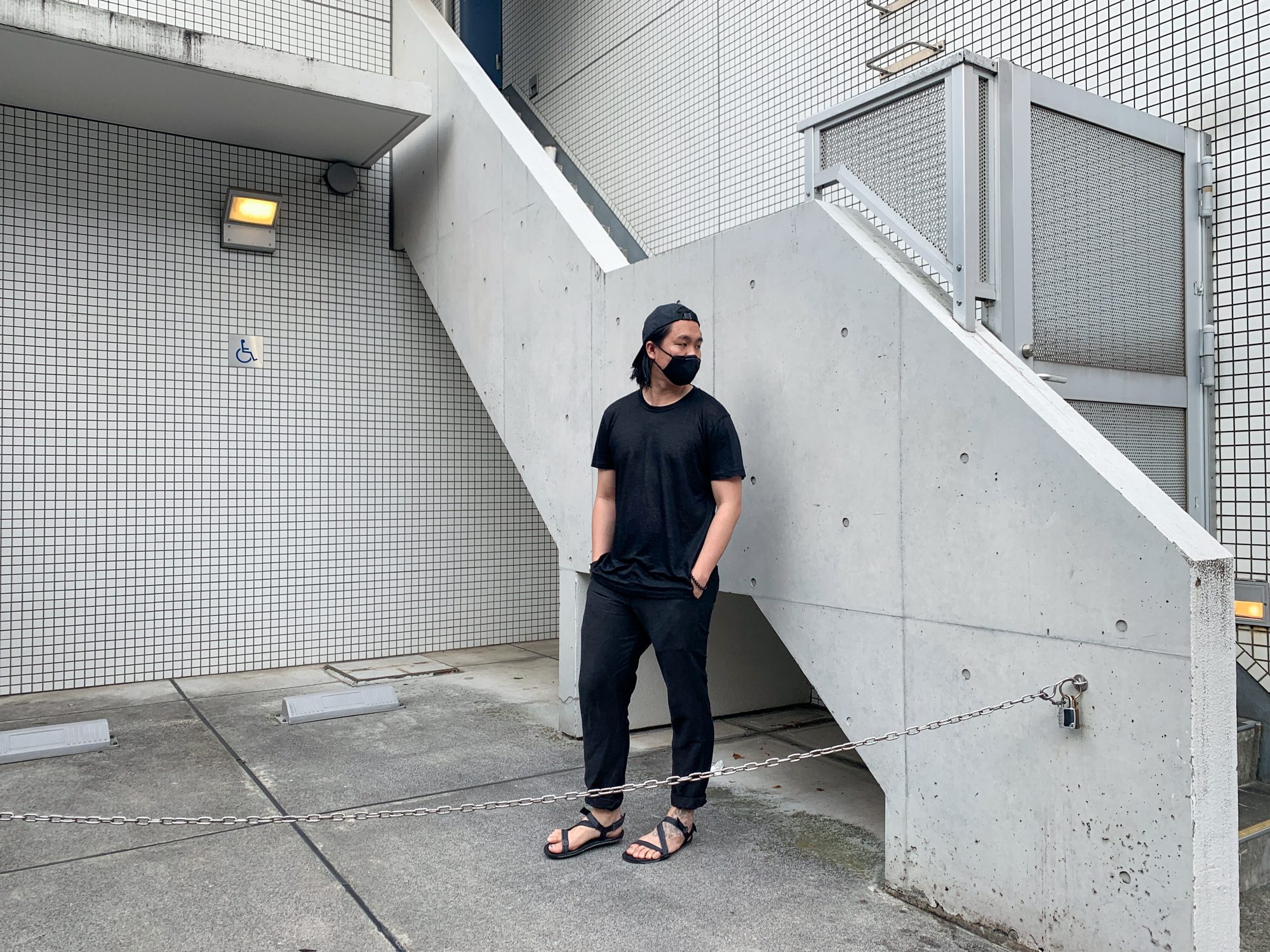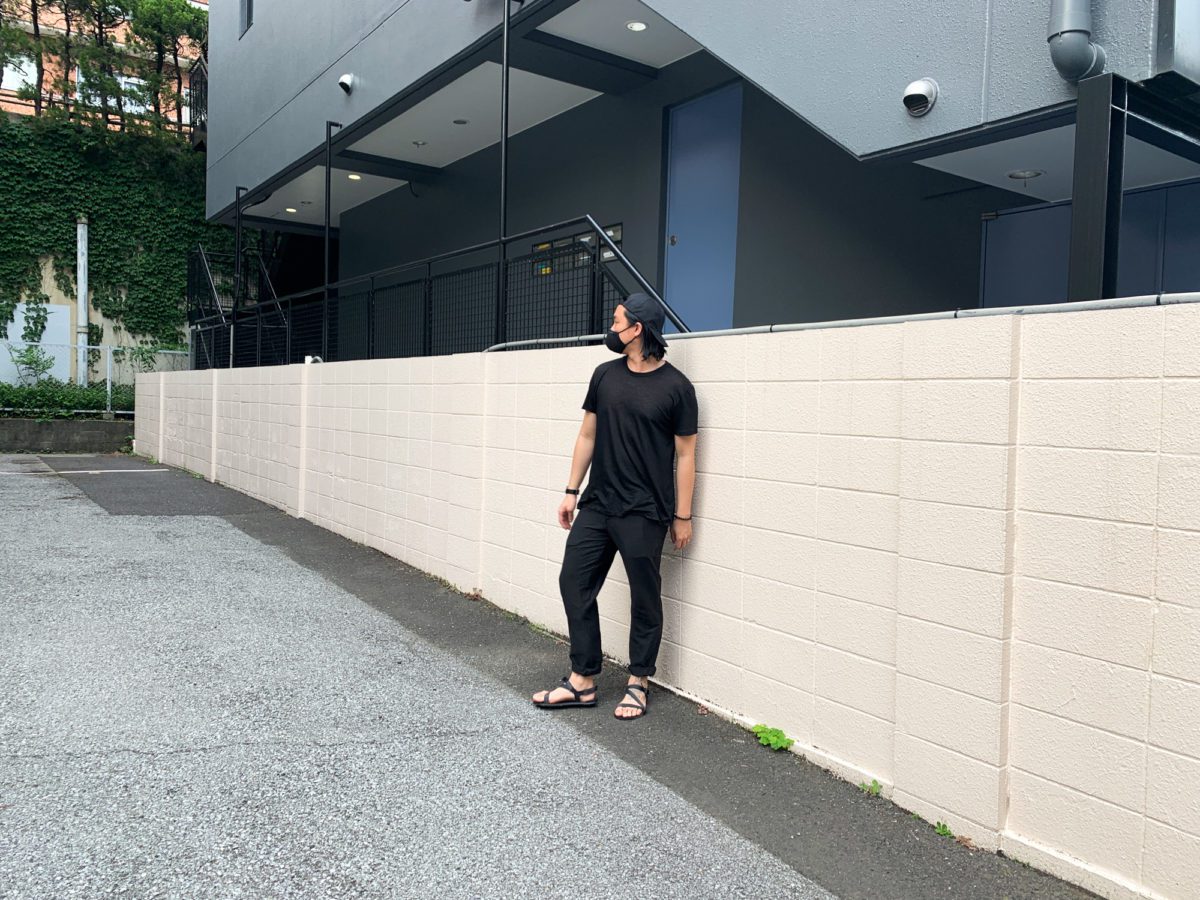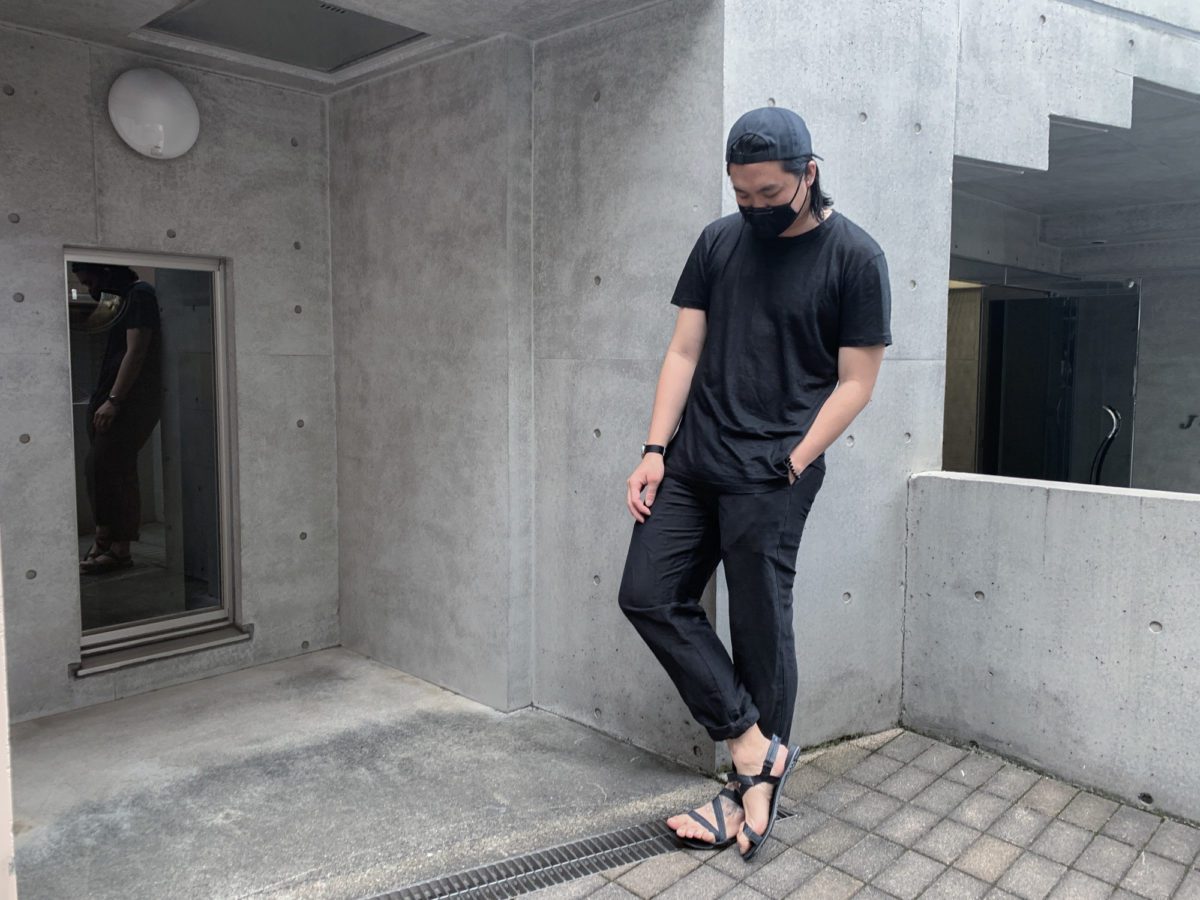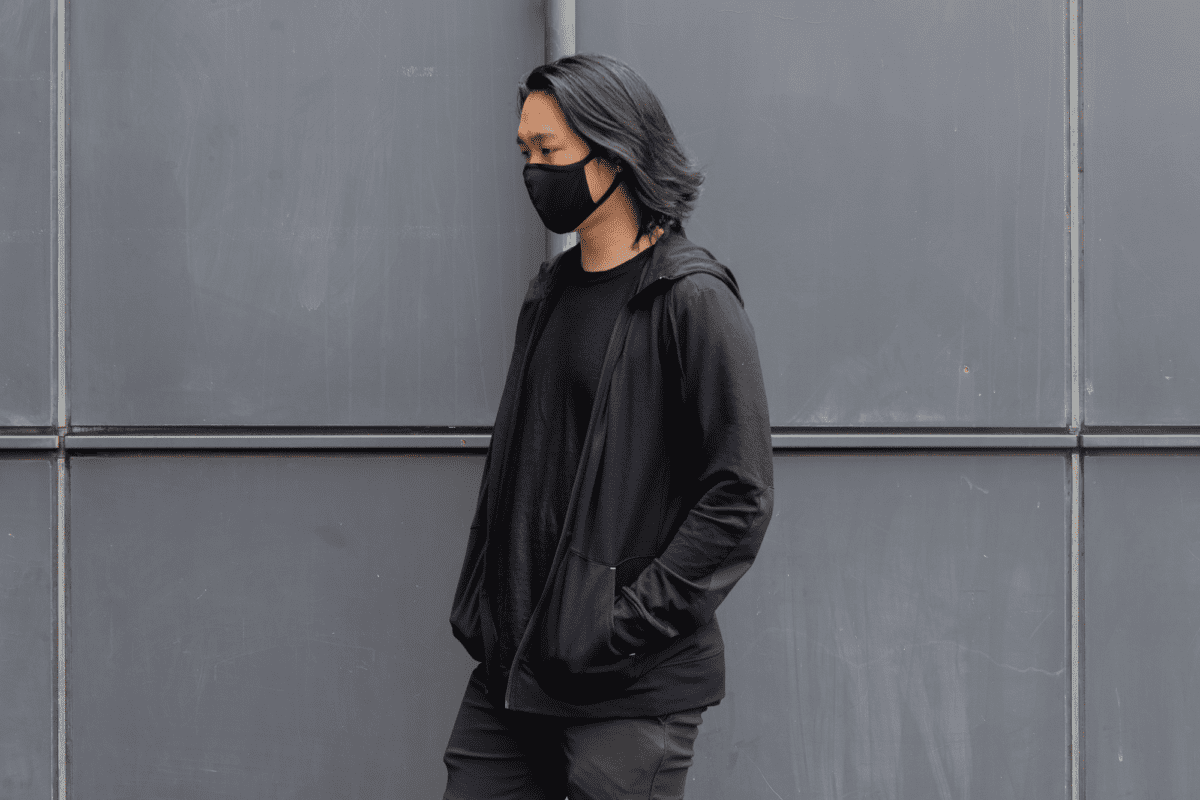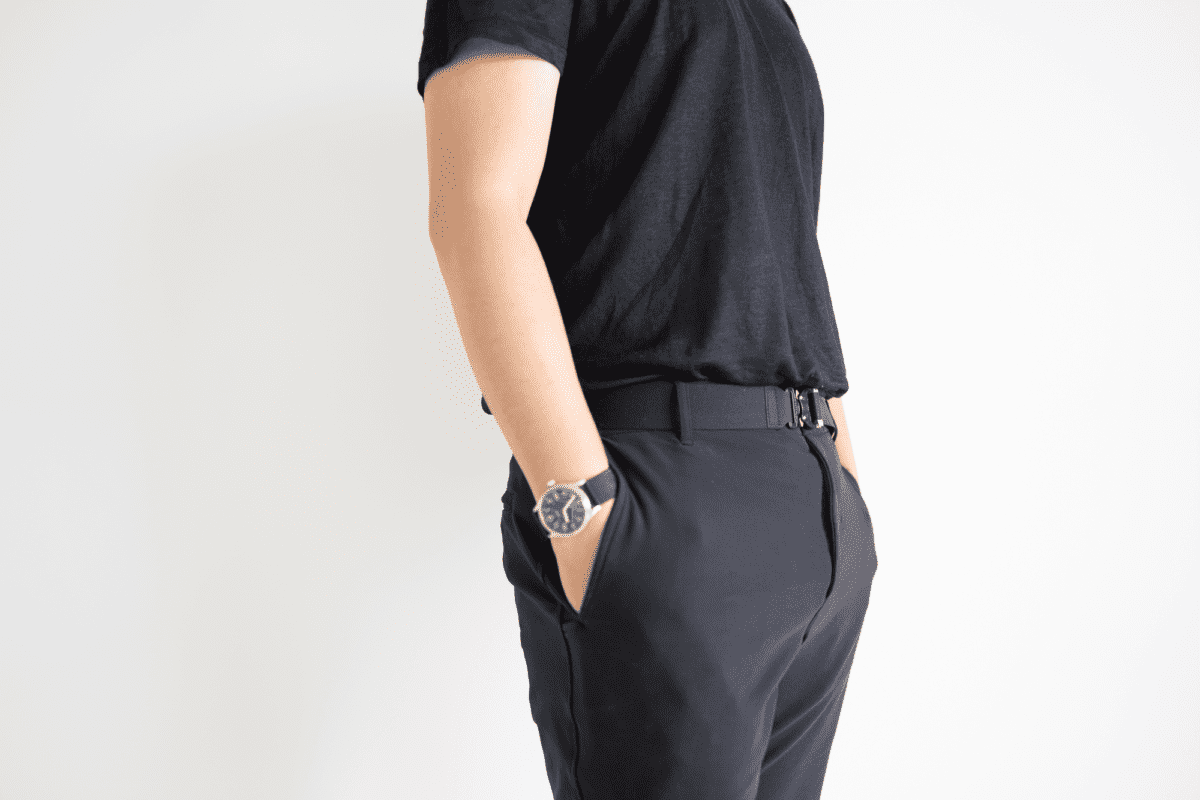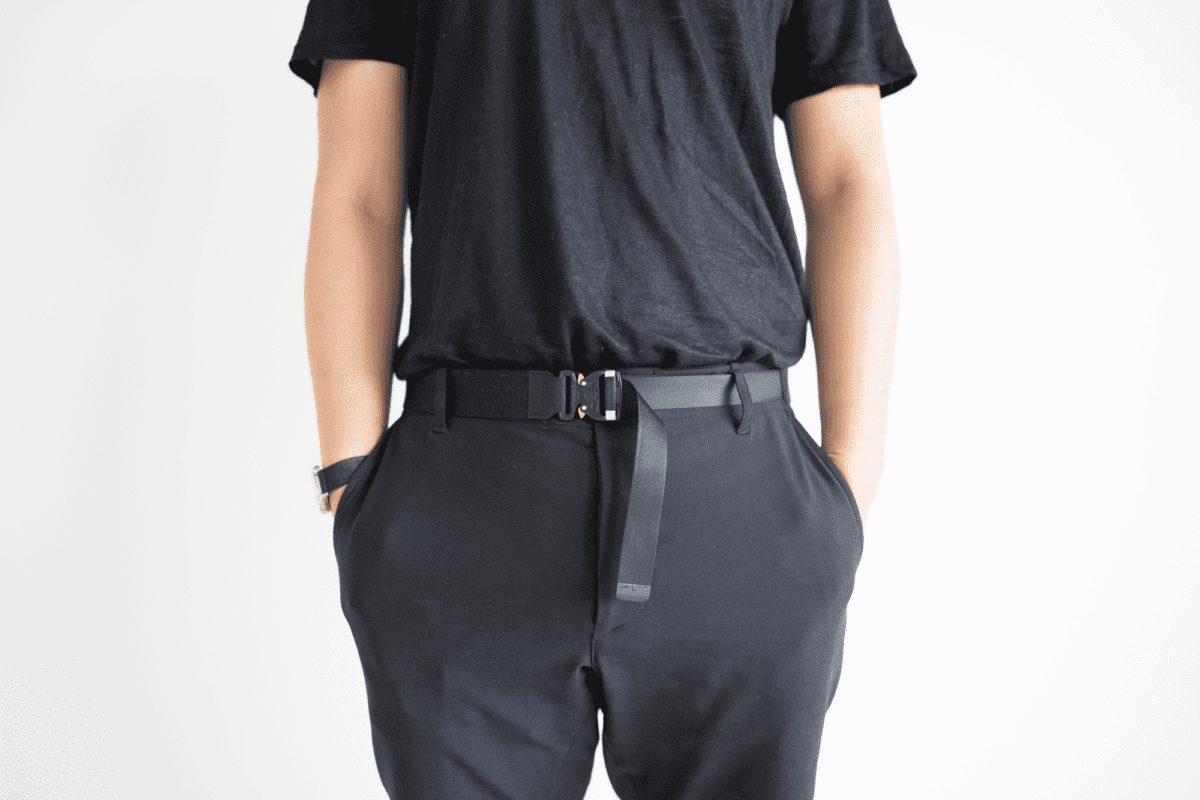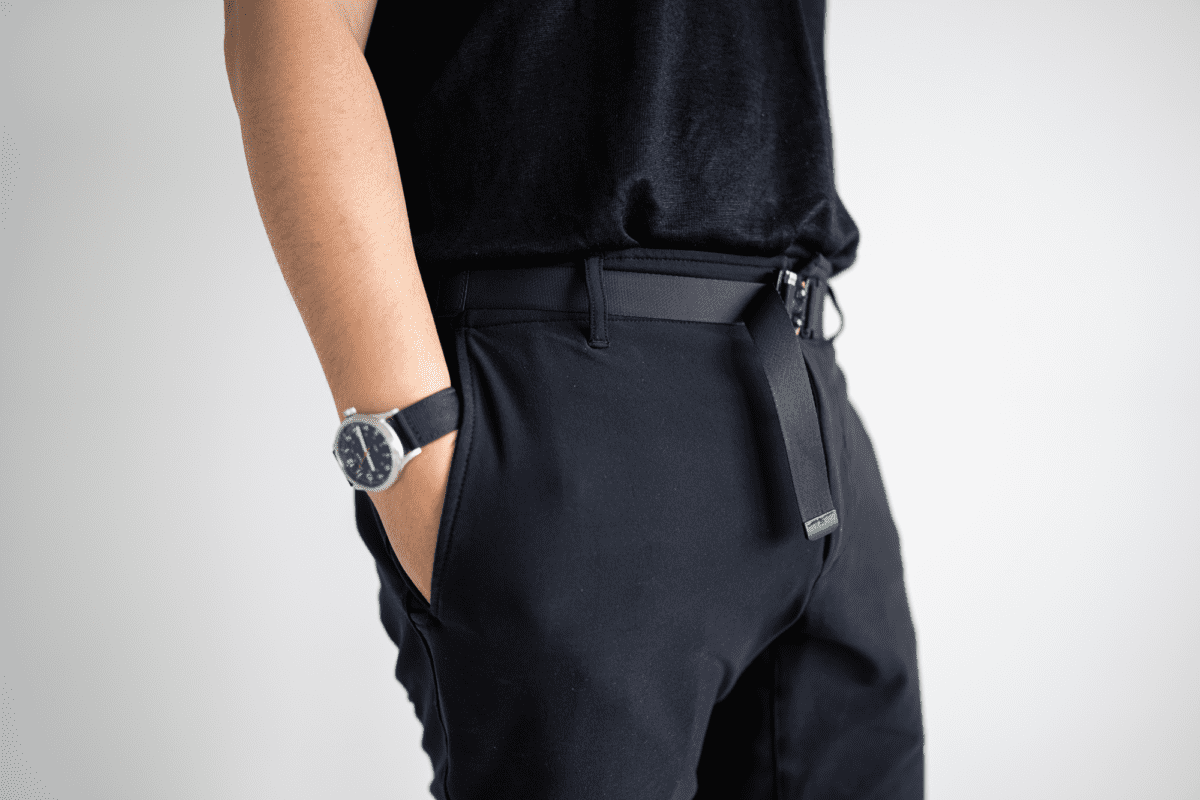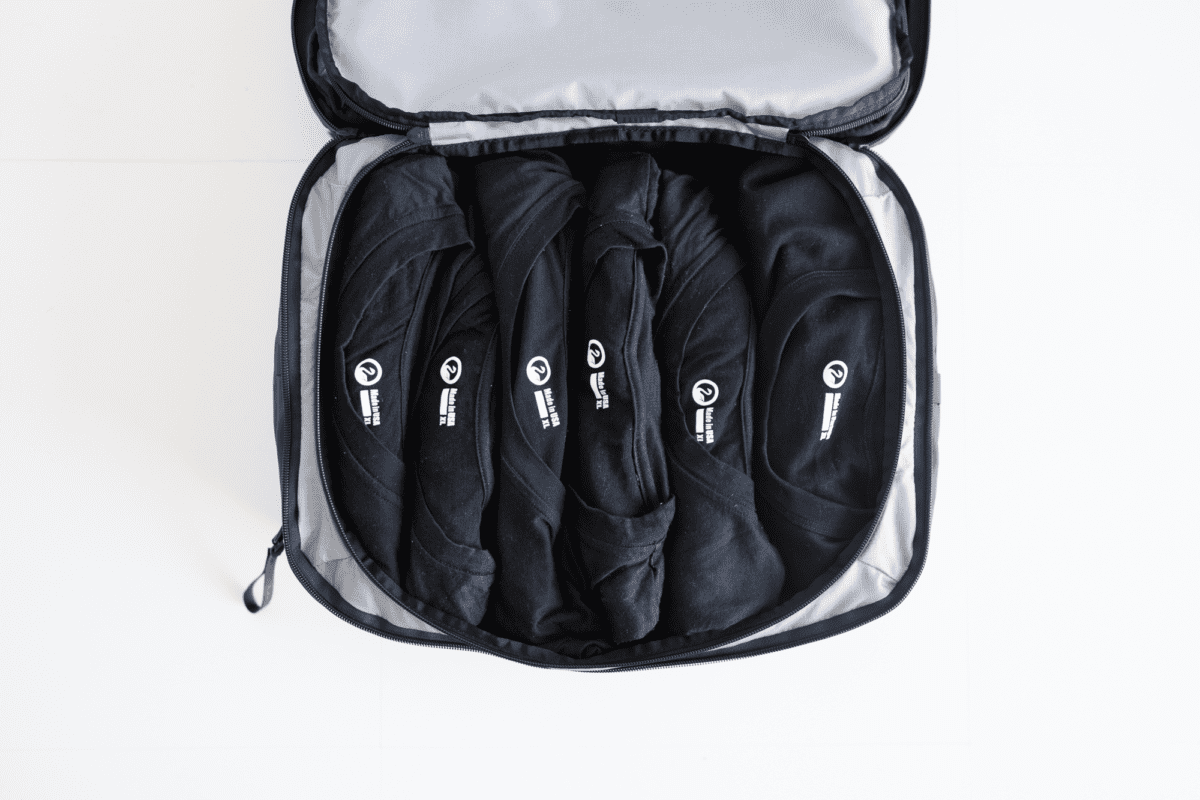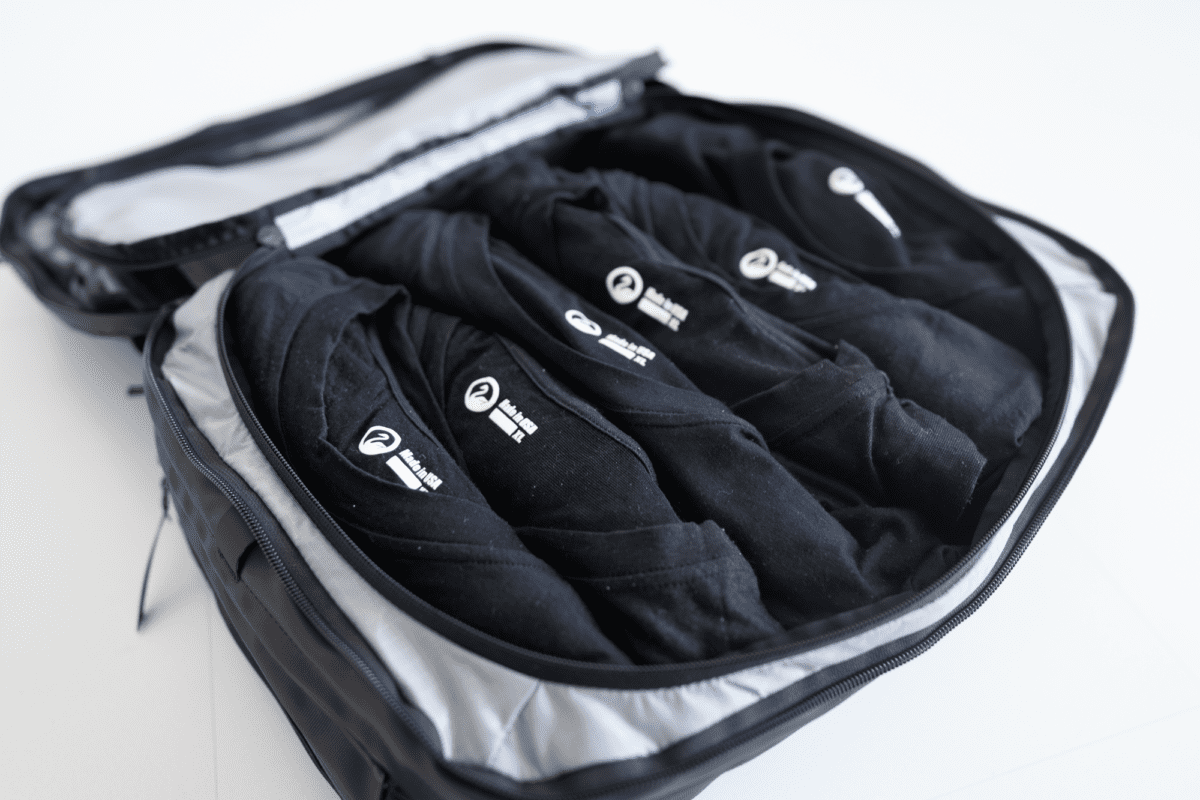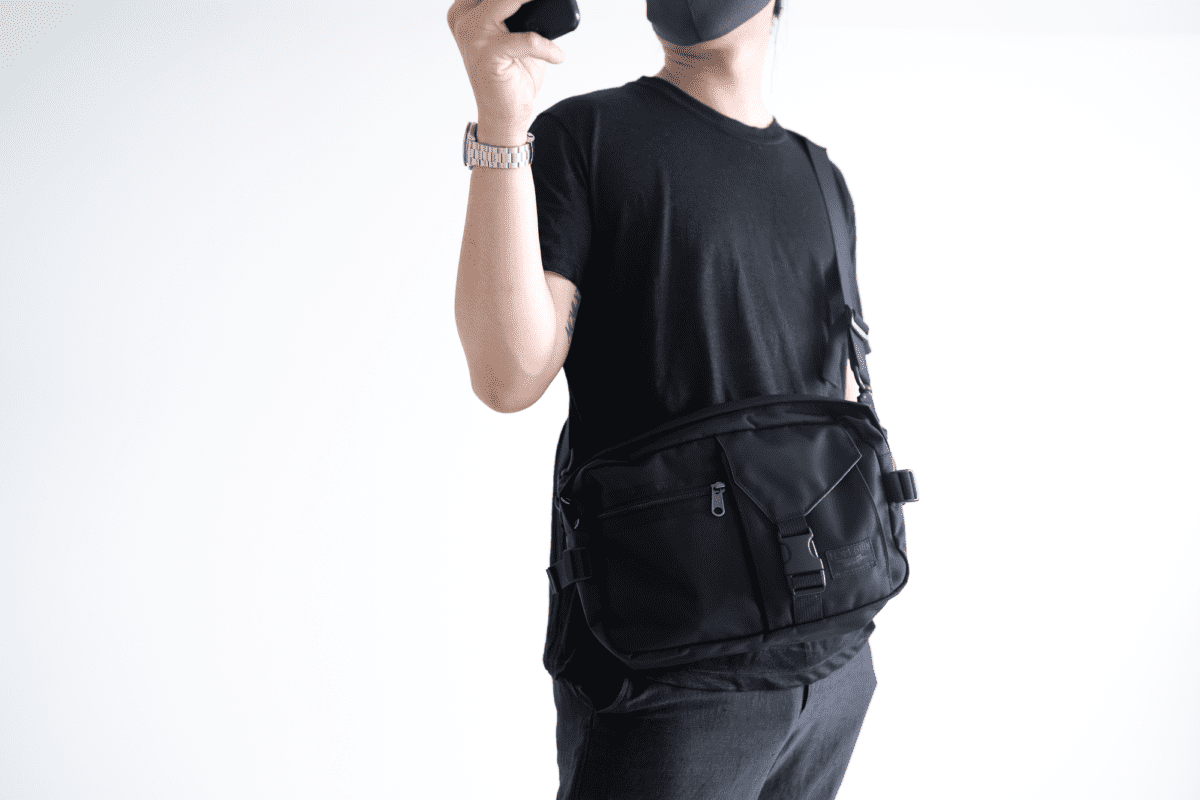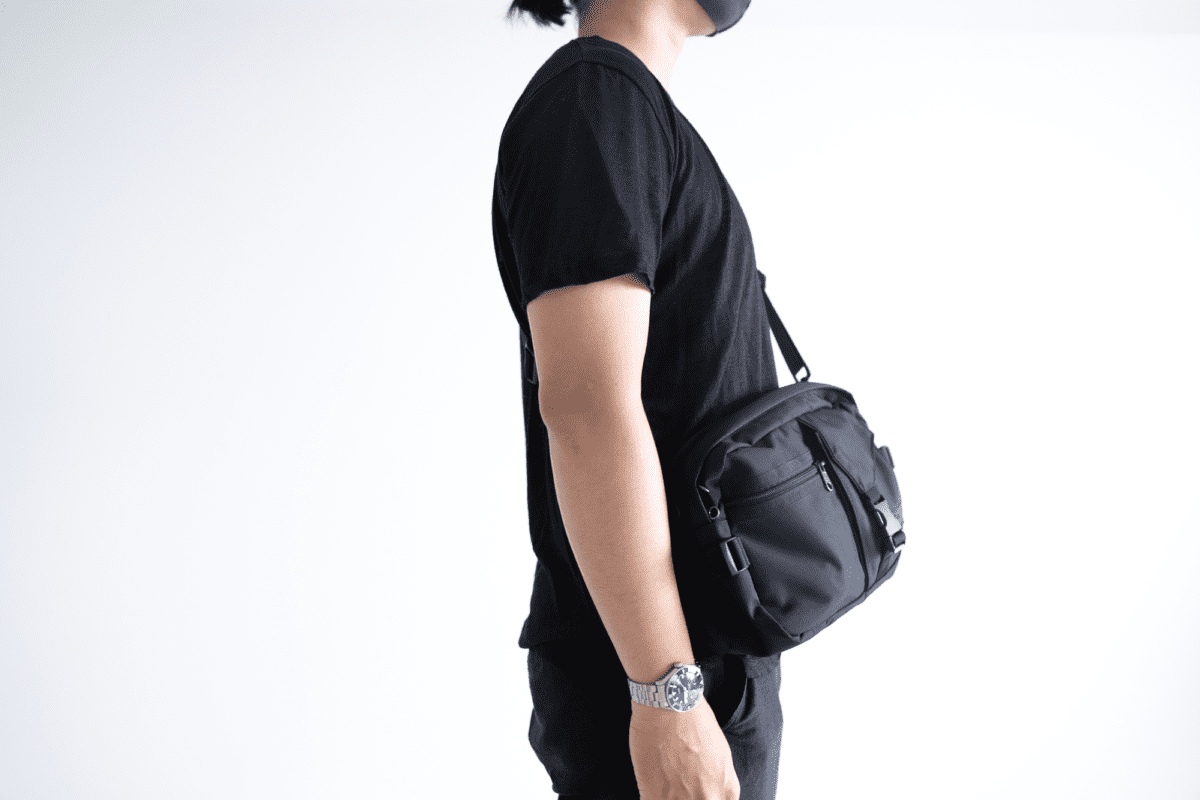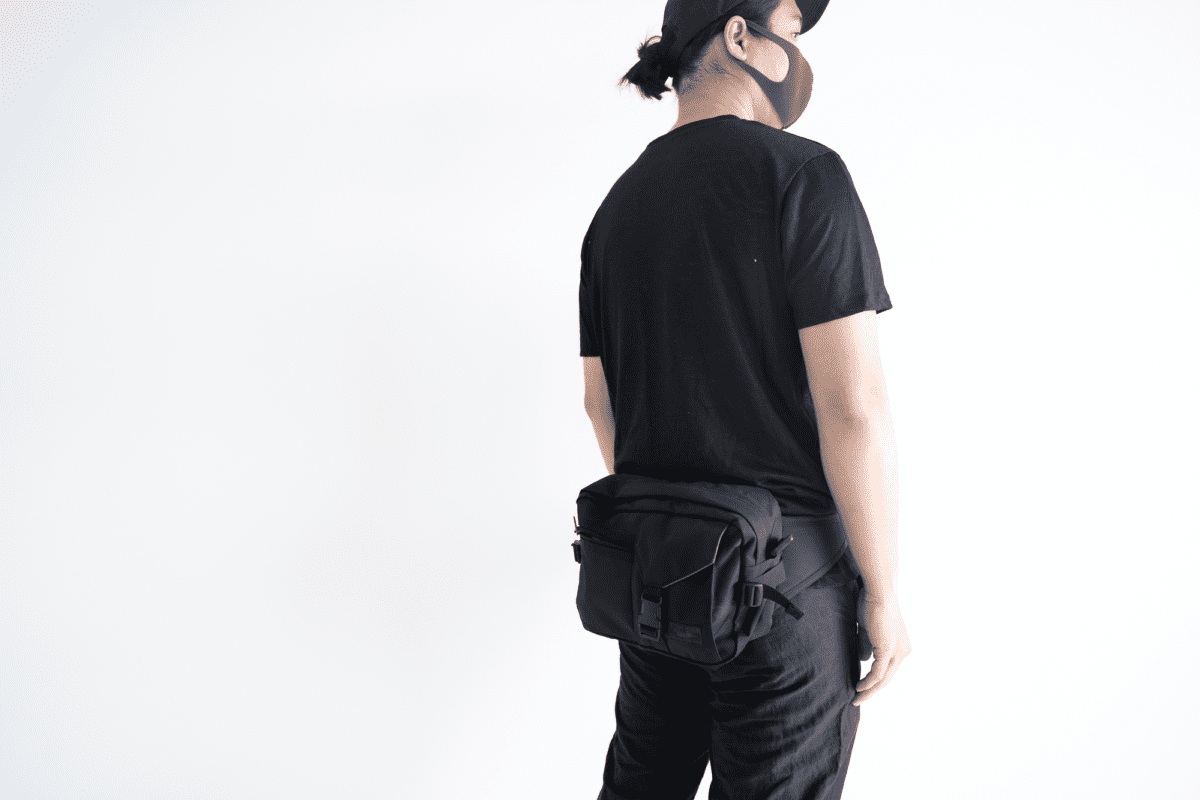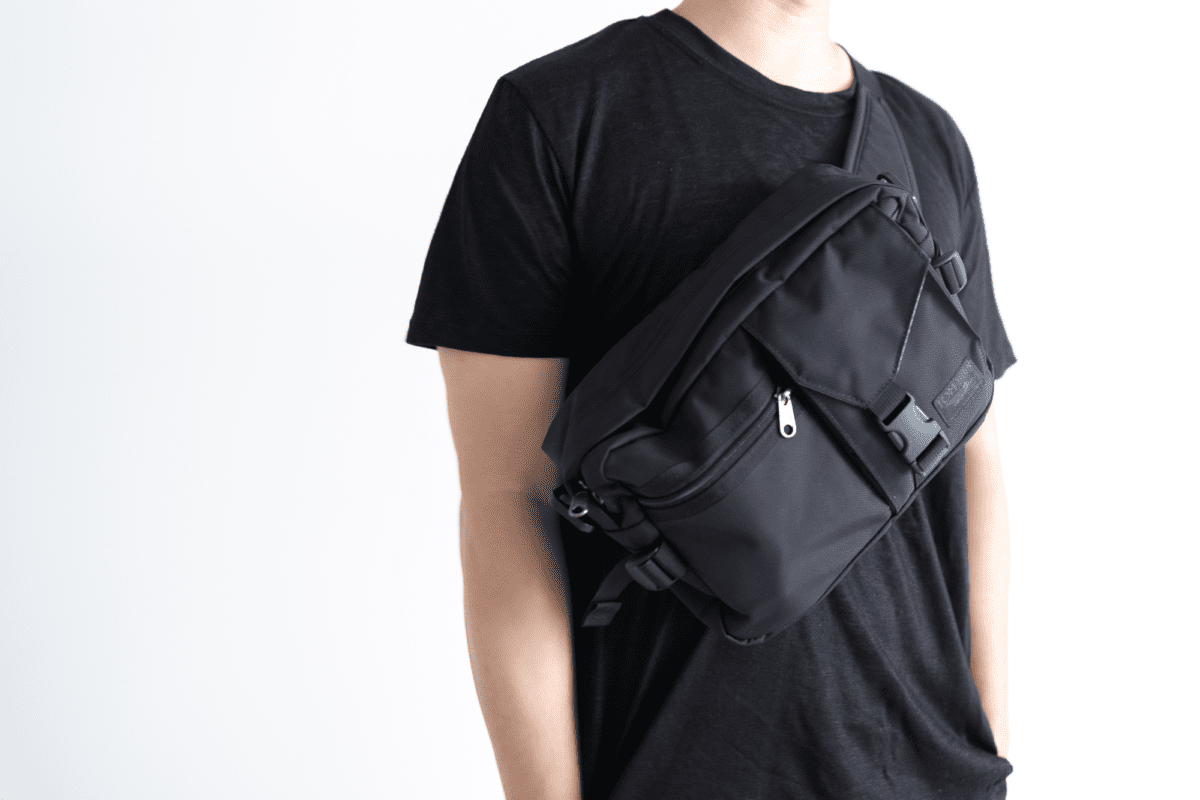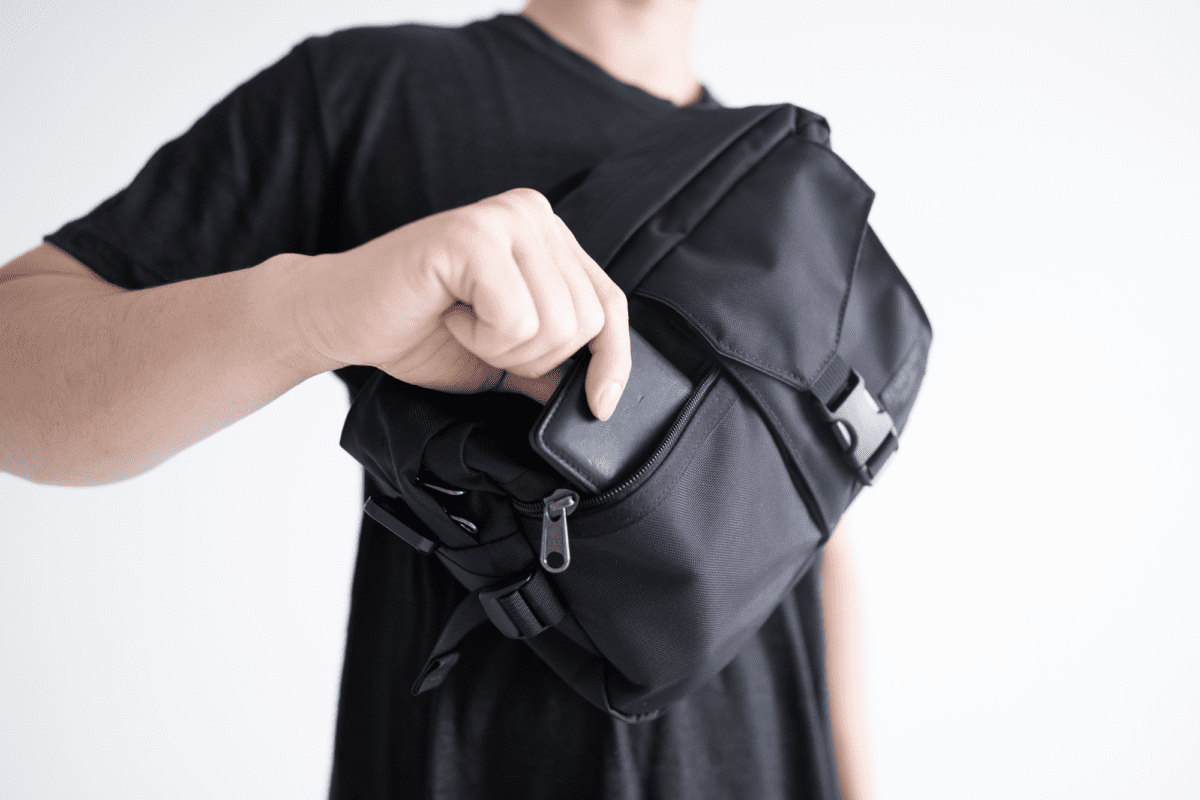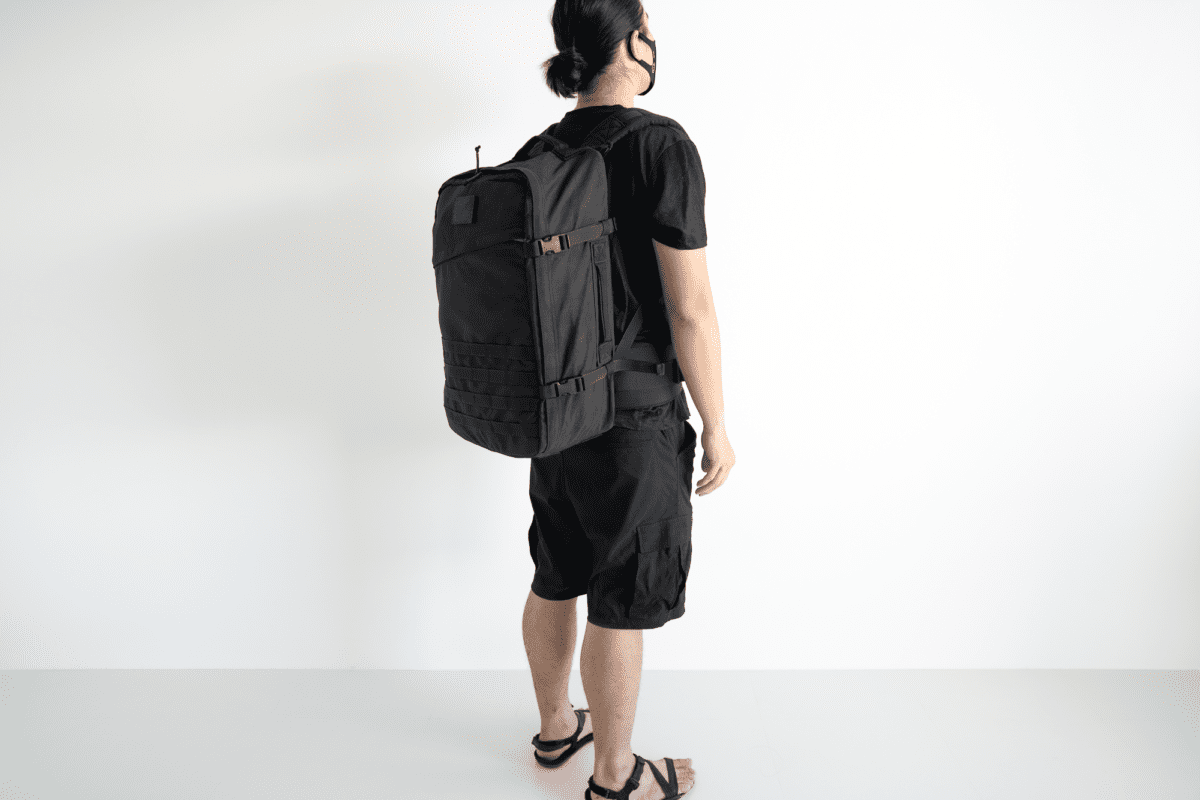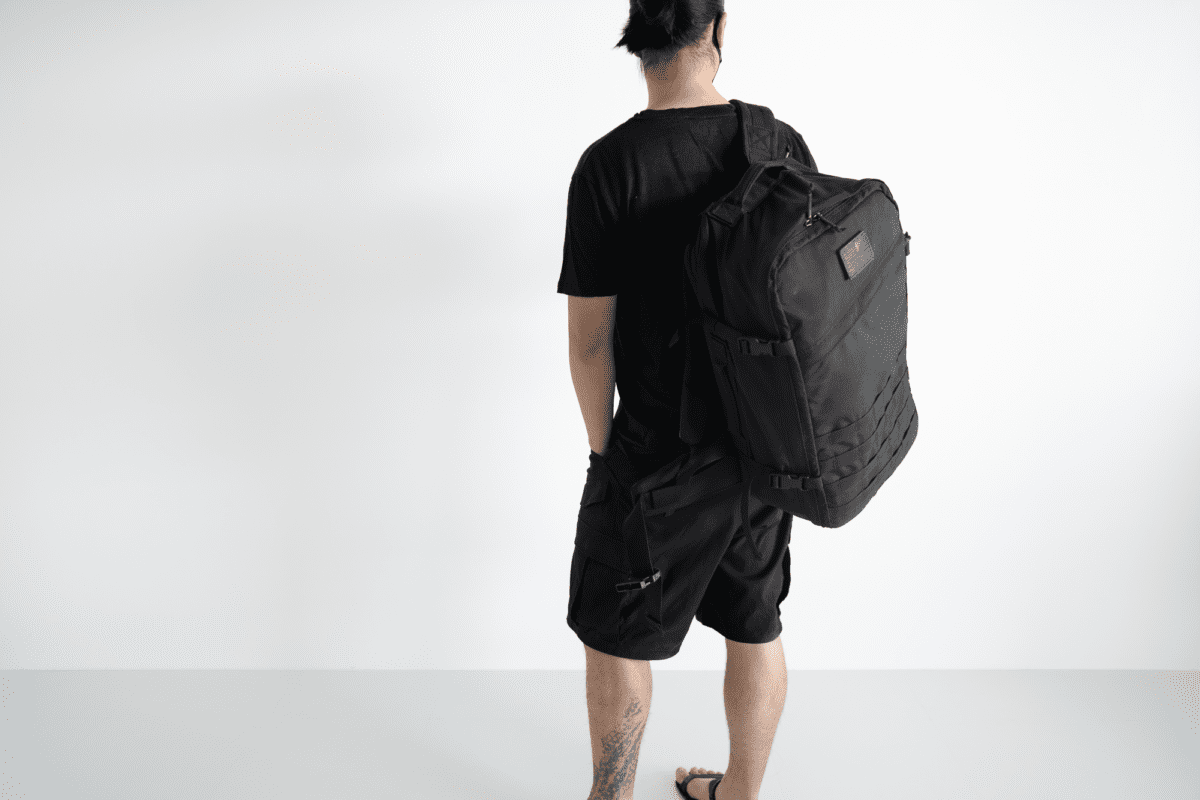 Like this review? See all of my in-depth reviews.
Also, consider supporting me by being a Patreon. Every cent given will go back into improving the content of this website.