This website is made possible by readers. I may earn a small commission when you buy through the links in this article at no extra cost to you. Learn more.
Details
Overview
Growing up in Singapore, I've only been to picnics once or twice in my life. Sitting on a moist, bug-infested field sweating buckets isn't exactly my idea of a good time. It was only after moving to Japan that picnics became part and parcel of my life here. In fact, I carry a picnic mat (or "leisure sheet" as they call it here) around with me all the time.
In Japan, going for a picnic is a popular activity among friends and family alike. There is nothing like enjoying drinks while looking at the beautiful bloom of sakura trees. Even in the midst of the pandemic, you'll find parks in Japan full of families on the weekends.
Since picnicking is a pastime I can't avoid, I've been upgrading my picnic game with products like OTHERWARE Pebble and Stanley Travel Mug. This is also why I was intrigued with the Stanley Adventure Nesting Shot Glass Set.
While I don't think I would be starting off picnics with whiskey shots anytime soon, this set seemed great for sake and soju, two of my favorite drinks.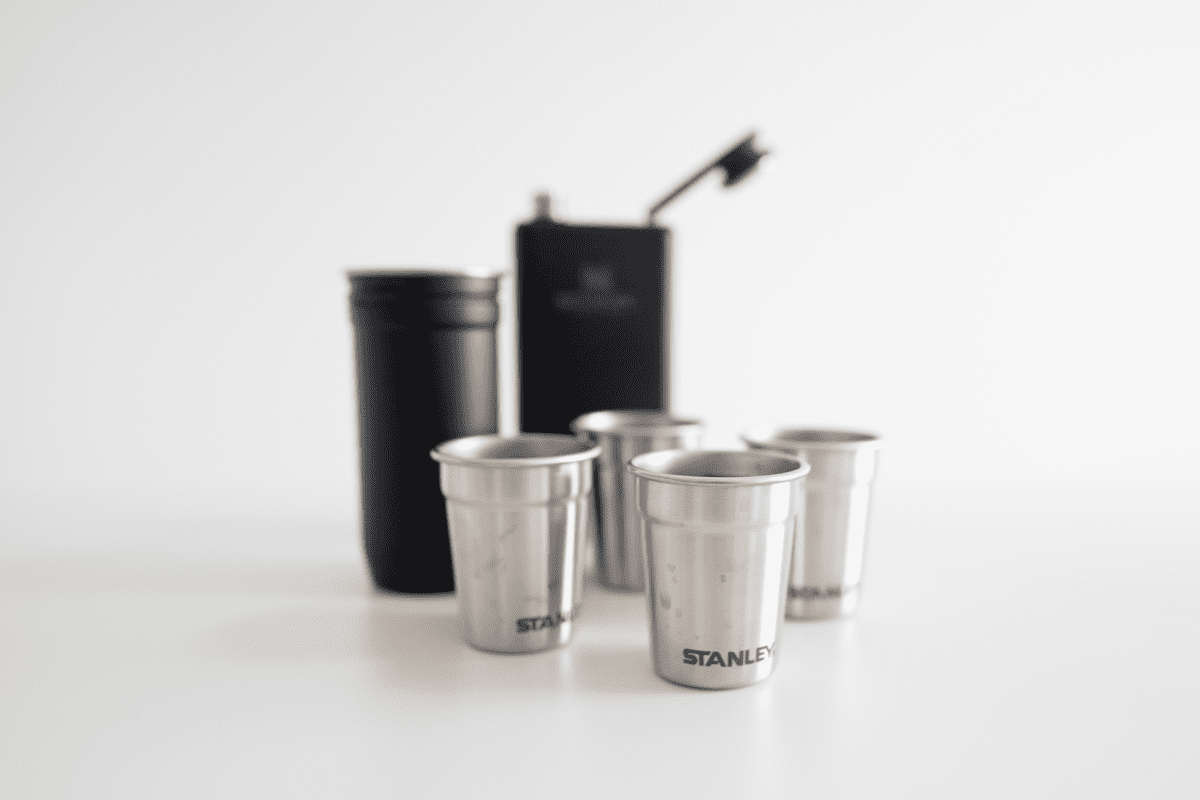 Style
Like the other products from Stanley, the set carries the same utilitarian and bold aesthetics.
The set comes in three colorways; white, green, and black. The green, or "Hammertone Green" as they call it, is the same color as their OG lunchbox. The white colorway looked the chicest and most modern of the three, while the green looked the most classic. However, like every product reviewed on this site, I went for the black colorway.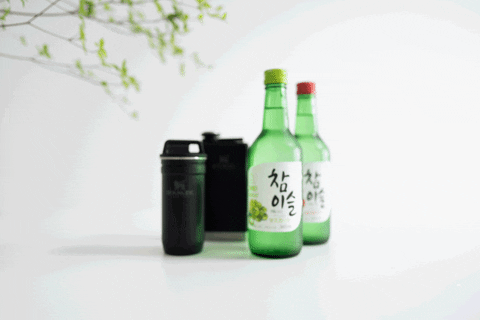 The Stanley logo is printed on the shot glass carrying case. The logos are light grey against the matte black surface. There is a hint of stainless steel on the rim of the case that's visible even with the cap on.
As if the logo on the case isn't enough, there is a wordmark logo on each of the shot glasses. You best know that Stanley is serving you up them Tequila shots.
Because of the material, the set looked ultra-durable and gave off an outdoor vibe. They look perfect next to the other outdoor gear you pack for a weekend hike.
Material
The material used in the set is 18/8 stainless steel. 18/8 stainless steel refers to the chemical composition of stainless steel containing 18% chromium (Cr) and 8% nickel (Ni). This type of steel is widely used in kitchenware due to its excellent corrosion resistance in mild environments. It also has good weldability and mechanical properties for ease of manufacturing.
But no one likes ads, so I got rid of them. If my articles helped you, I ask for your support so I can continue to provide unbiased reviews and recommendations. Every cent donated through Patreon will go into improving the quality of this site.
Practically speaking, this material feels solid as hell. You won't be able to crush it with your bare hands. It might dent if you run a car over it, but it will likely survive all kinds of drops.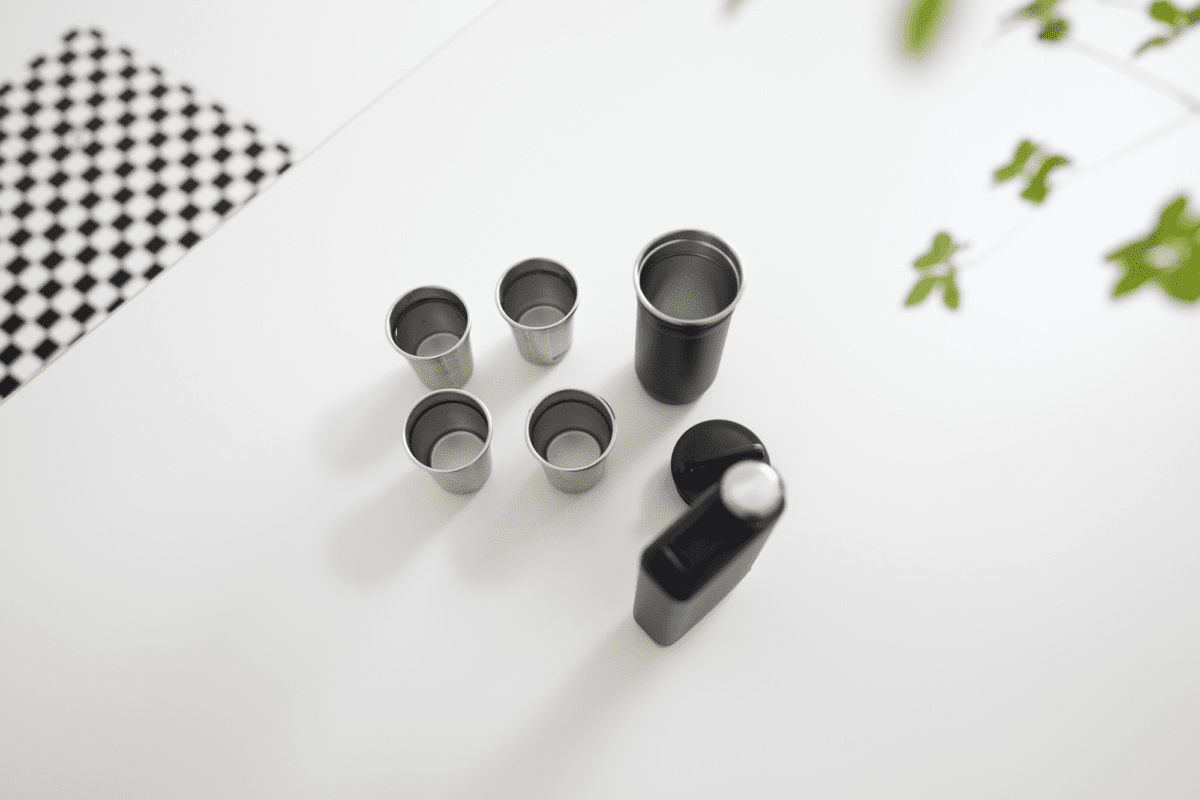 Usage
I've been using these shot glasses for soju sessions at home pretty regularly.
The four shot glasses are stacked and stored in the carrying case. The carrying case has a screw top that keeps it closed securely. It goes without saying that you have to dry them before putting them back into the case because they won't dry in there.
If one of the glasses is dirtied, the chances are that it would contaminate the clean glasses if you stack them in without washing it first.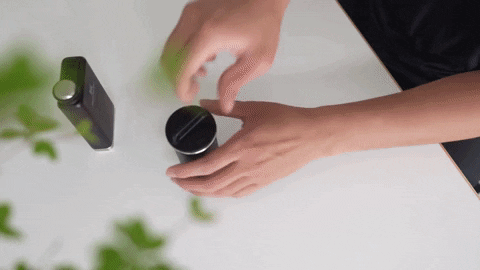 Towards the mouth of each shot glass, the glass opens up slightly wider. I use this line to gauge where the liquid should fill up till. I had initially hoped that the glasses would be black, but the stainless steel really helps with visibility in the dark. I like to drink while watching horror movies in the dark, and I could see the water level rising and stop at the line even in the dimmest of conditions.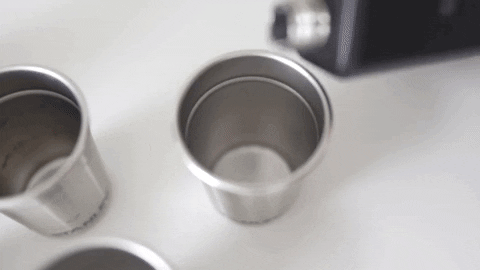 Another thing to note is that water marks do show up on the shot glasses easily. These aren't stains per see as they can be easily wiped off with your finger but still look unsightly nonetheless.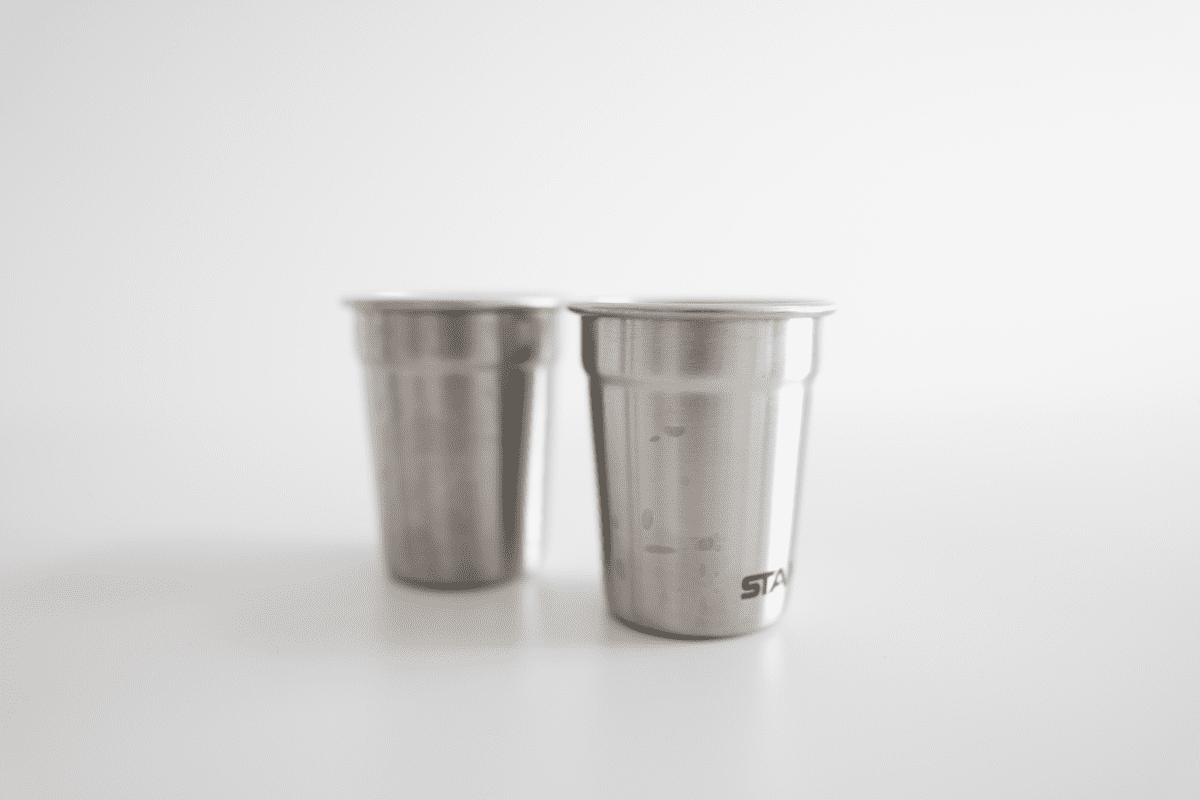 Which flask to use with the nesting shot glass set?
Stanley sells the Nesting Shot Glass Set with the Adventure Flask as a set, which I recommend to anyone who needs a flask to go with the shot glasses. With the Stanley Adventure Flask filled, you will have just the right amount to pour up to the line for all four shot glasses.
The mouth of the Adventure Flask is relatively small. I don't expect any of you to be drinking some expensive whiskey for pre-party shots. But you insist on doing so, Mr. Fancy Pants, then note that you would probably want to use a funnel.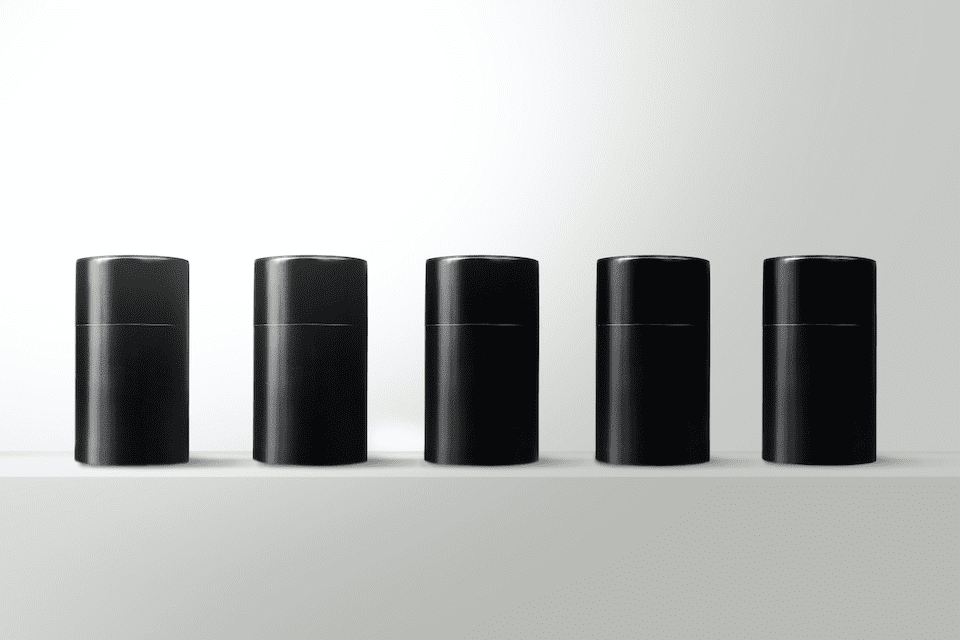 I found a 100 year old company that would create these heirloom quality canisters for me. They are handmade and will keep your tea leaves, coffee beans or anything that you need dry for years to come.
or read review
It is also hard to gauge when the flask is going to be full. You have to kind of go by gut feel and slow down as the liquid approaches the top of the flask. This is why I wouldn't suggest using the Adventure Flask for anything else apart from cheap liquor. If you want something with a larger mouth to pour into, you can consider the Stanley Classic Easy Fill Wide Mouth Flask or the Stanley Master Unbreakable Hip Flask.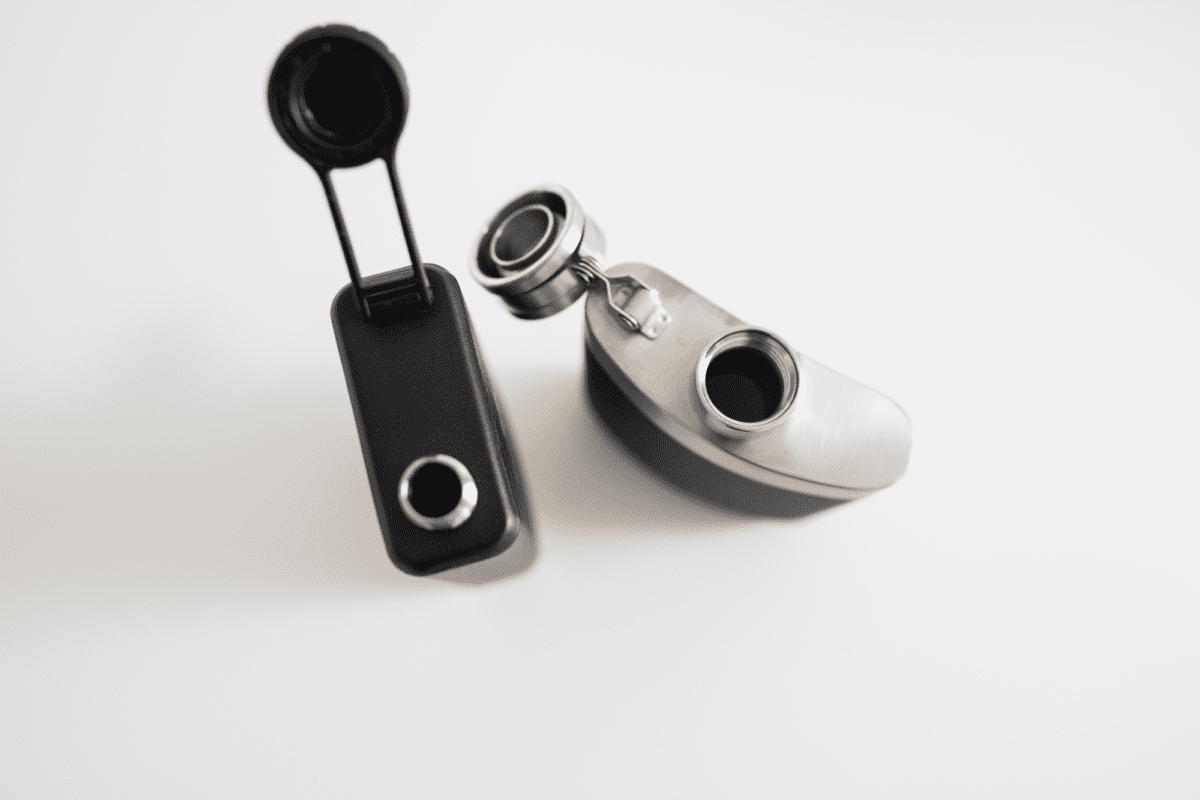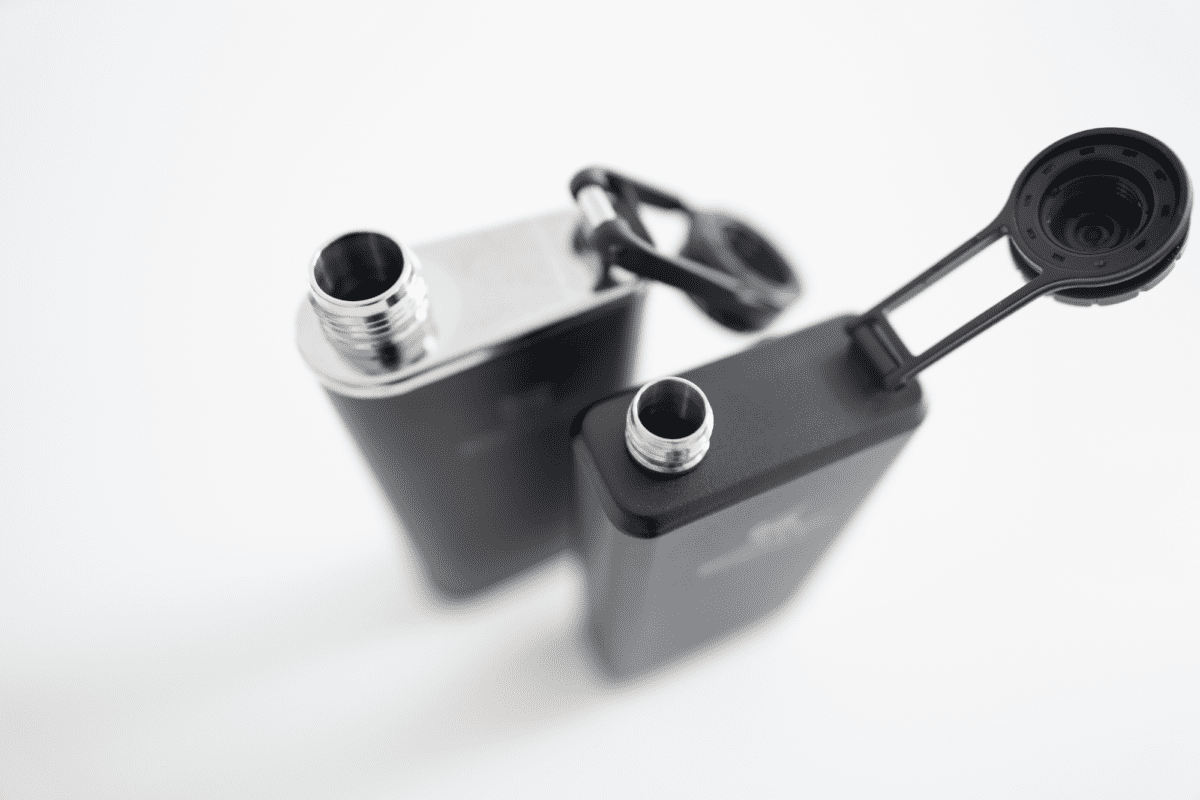 Conclusion
First of all, few companies provide well-made drinkware for pre-party shots for the outdoors. Let alone a century-old company that has been trusted for generations. Luckily, there is little to complain about the Stanley Adventure Nesting Shot Glass Set.
Stanley's products come with a lifetime warranty, although I don't see how you can destroy these. They look and feel bombproof.
Those who need a flask to go along with the shot glasses might want to consider the Stanley Adventure Pre-Party Shot Glass + Flask Set. It includes the Stanley Adventure Flask for $15 instead of the usual $20.
Like this review? See all of my in-depth reviews.
Also, consider supporting me by being a Patreon. Every cent given will go back into improving the content of this website.
Tagged accessory alcohol outdoor review stainless steel stanley