This website is made possible by readers. I may earn a small commission when you buy through the links in this article at no extra cost to you. Learn more.
Looking for a durable pair of polarized sunglasses? Even better, how about one that is indestructible? STNGR sunglasses is paving the way for a new wave of badass sunglasses.
Details
Overview
Born and raised in tropical Singapore, sunglasses, particularly polarized sunglasses, have always been part of my everyday carry as far as I can remember. Not only do they keep the blazing sun from blinding you, they, without a doubt, is a symbol of cool.
My first pair was a pair of hand-me-down Ray-Ban Aviator, and my current pair is a pair of Oliver Peoples Sheldrake. While I absolutely love my pair of Sheldrake sunglasses, they just aren't designed for regular use and abuse in active pursuits. My heart skips a beat each time they fall on to the ground and I scramble to check if there were any scratches on the overpriced pair of sunglasses. STNGR, on the other hand, was made so that you never have to worry about the durability of your sunglasses ever again.
STNGR, founded by father and son in 2016 out of a garage in Allen, Texas, has a simple mission, to enable modern-day adventurers like you and I to achieve their full potential.
One thing about STNGR that really resonated with me was how they strongly believe in doing things the right way, not the cheapest way and that they wouldn't produce gear they don't use themselves.
In a time where shallow "best of" lists saturates your Google search results, I wanted to provide a platform where I could personally test each product and provide insightful opinions and comparisons, helping you pick out your best gear. While this might take up way more time and not be as "sensational", I believe it provides the most value. This is how I could understand the direction STNGR is striving for and it is certainly an admirable one.
Style
A pair of polarized sunglasses for the outdoors.
So, just based on product images, the STNGR sunglasses came off as very outdoorsy and a little American-styled (living in Japan, this is a hard nuance to explain), which I believe was how they were designed.
Trying it on for myself, what I suspected was indeed true. It was the kind of sunglasses that you would look better running a marathon in, but not so much for wearing to a nice lunch. I supposed it was also because this was my first experience with this style of sunglasses.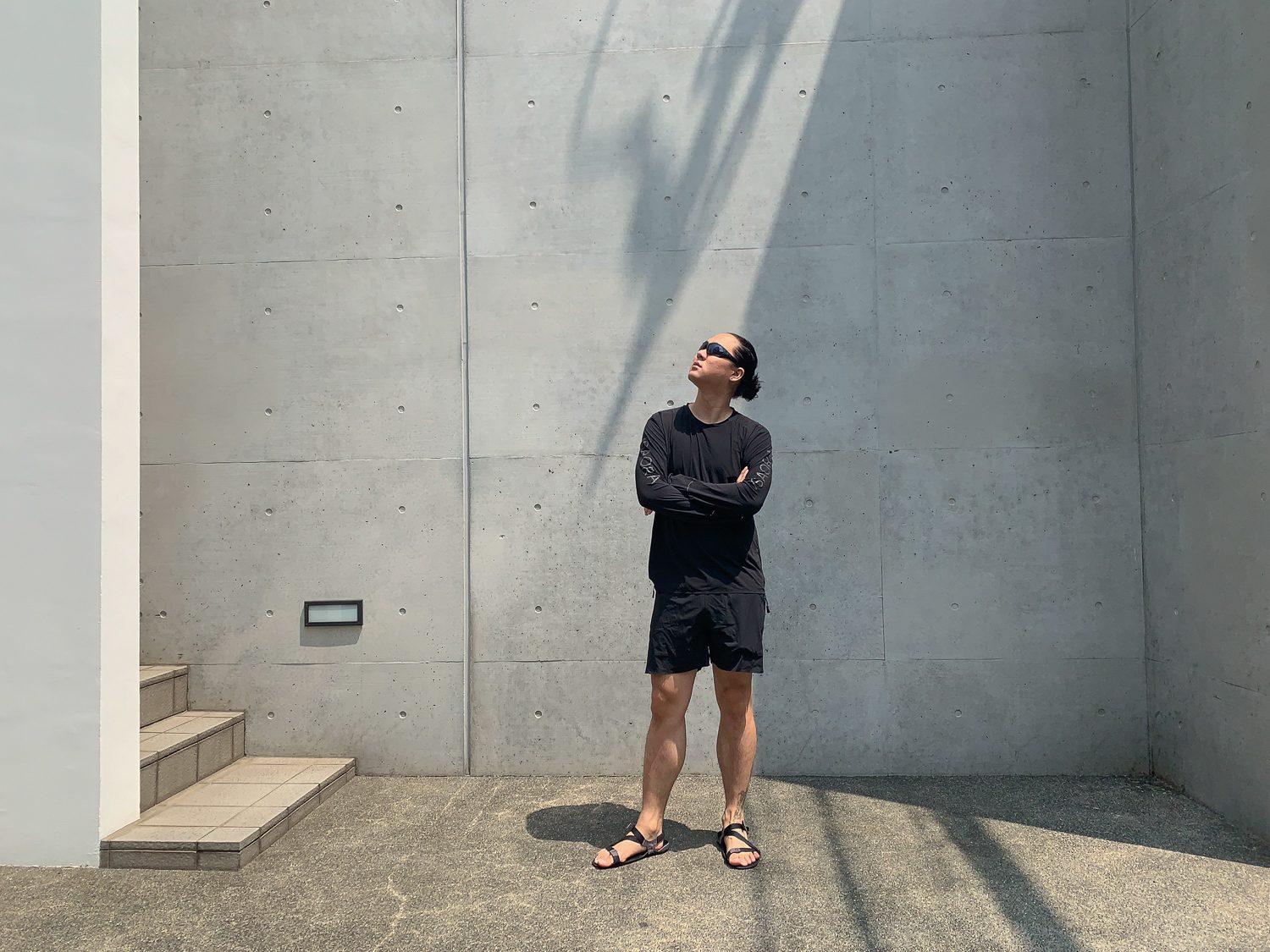 Both models' lenses come in four color options. The frame is only provided in matte black but you get the choice between Blue Mirror, Red Mirror, Green Mirror and Smoke for the lenses. Since my entire wardrobe is blacker than the ace of spades, I went with the Smoke lens for both models, which is basically their way of saying black.
There is only one size, which is a medium/large size. They fit me perfectly, but I imagine these aren't unisex. Luckily, with their 60-day try-on period, there is little risk that you'll end up with a fit that doesn't work. This means you can return the product for any reason whatsoever, even if you just changed your mind on the style or color, as long as it's in its original condition.
But no one likes ads, so I got rid of them. If my articles helped you, I ask for your support so I can continue to provide unbiased reviews and recommendations. Every cent donated through Patreon will go into improving the quality of this site.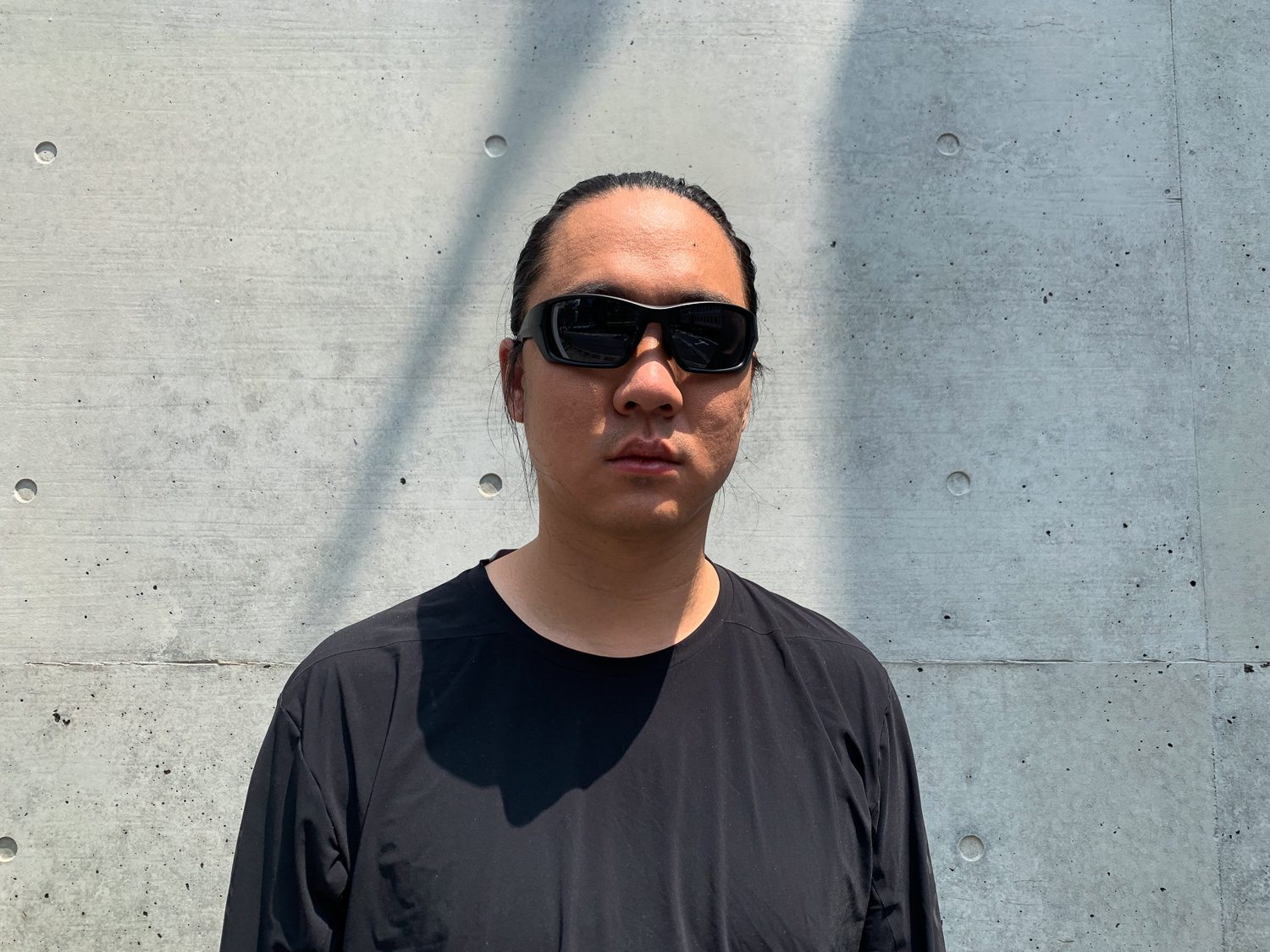 For international customers, you want to know that the return shipping is only free within the US, so the 60-day try-on period might not be as risk-free.
There is a subtle black on black branding etched onto each side of the frame and the corners of each lens, barely noticeable unless you look closely, just the way I like it.
Differences between ALPINE and RIDGE
As of this article, STNGR offers just two styles, the ALPINE and RIDGE. On first impressions, it's hard to tell the difference between the two. Upon closer inspection, you'll be able to tell that the ALPINE has softer corners and edges.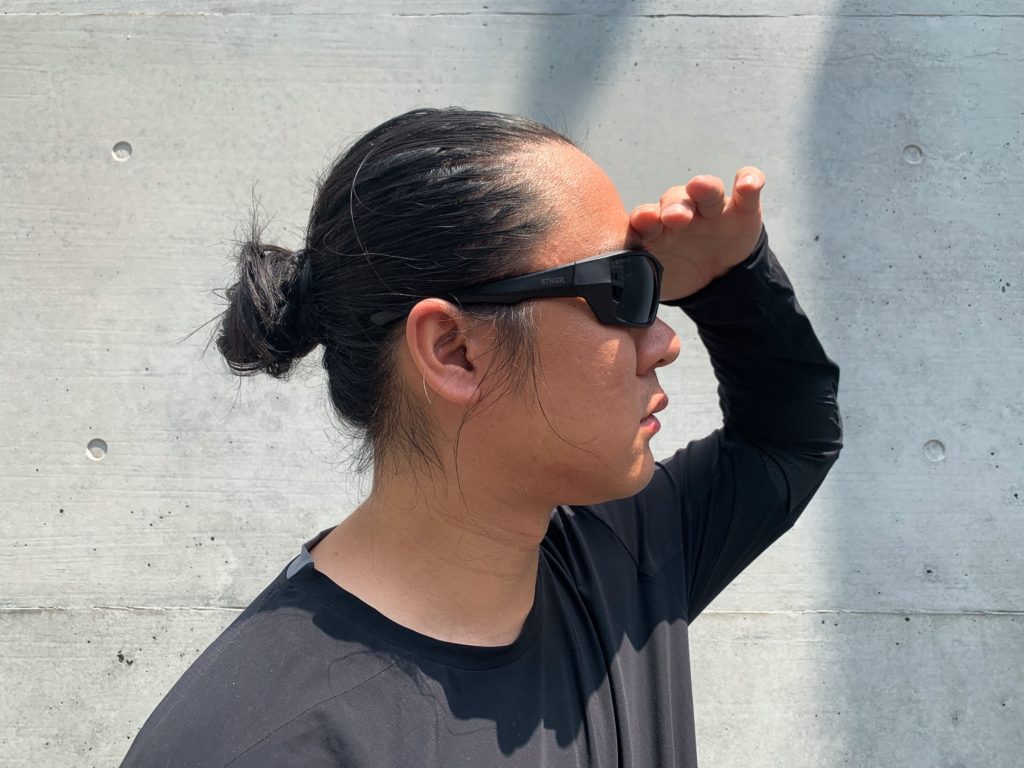 Apart from that, there are more contours on the RIDGE. I think the aim of the RIDGE's design was to give it a more rigid looking structure which accentuates with the wraparound style.
While both are in medium/large size, the ALPINE, at a 141mm frame width, is more fitted, therefore more suitable for those with a medium-sized head, while the RIDGE, at 147mm, is more suitable for those towards the larger end of that spectrum.
The nose pad on the ALPINE is adjustable while the RIDGE has a fixed close fit, which means that the RIDGE will lay flatter on your face.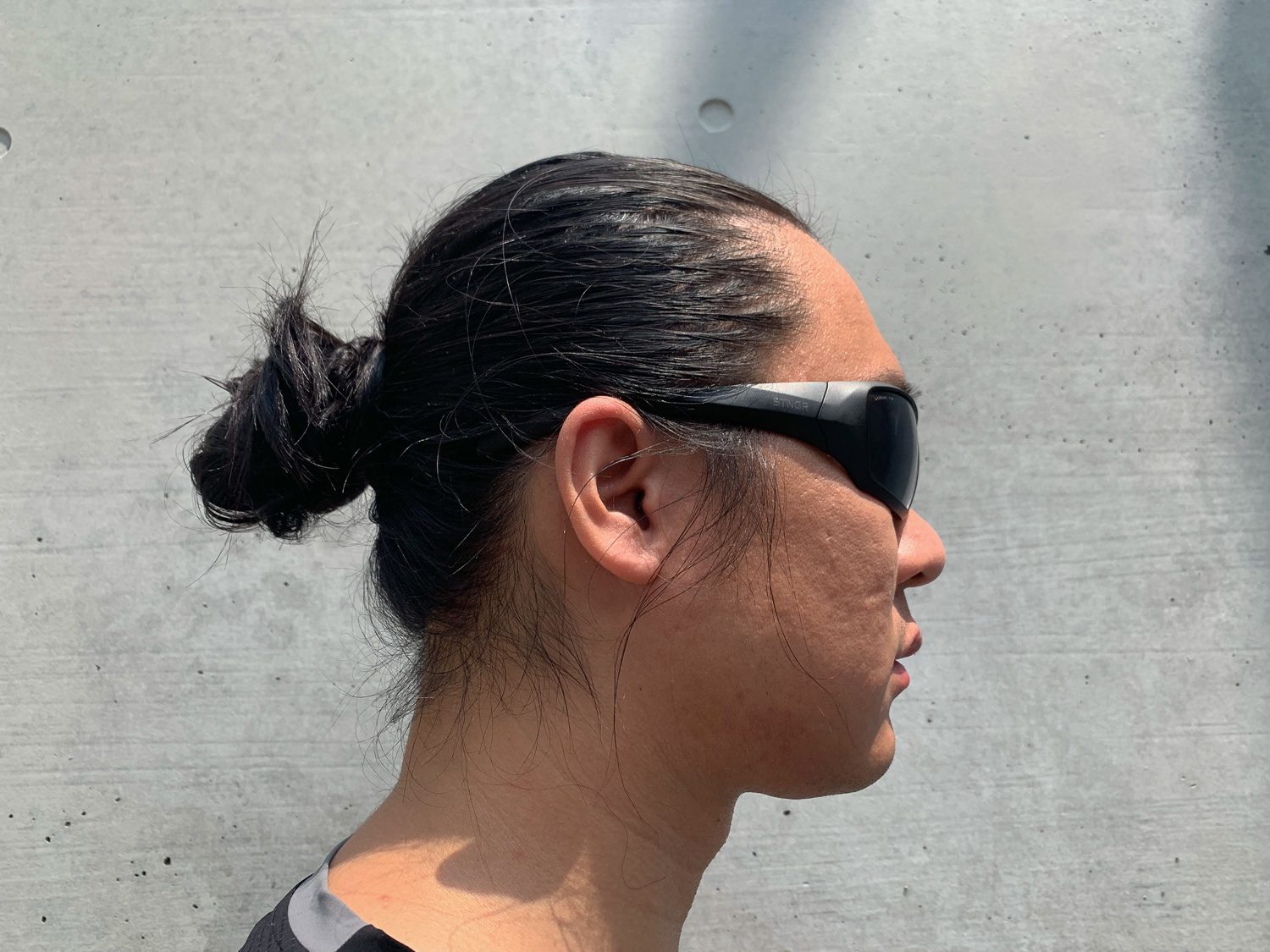 I personally like the RIDGE better because for a few reasons.
I have a bigger face so the size was a better fit, whereas I would feel some pressure with the ALPINE. The RIDGE doesn't have an adjustable nose pad, so that means it lets you wear it closer to your face and therefore more form-fitting.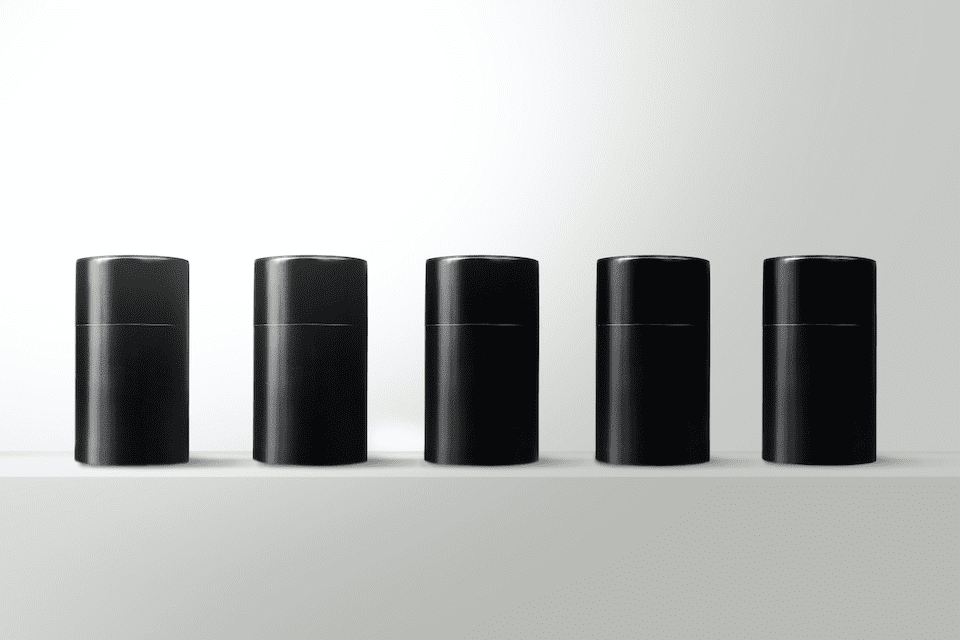 I found a 100 year old company that would create these heirloom quality canisters for me. They are handmade and will keep your tea leaves, coffee beans or anything that you need dry for years to come.
or read review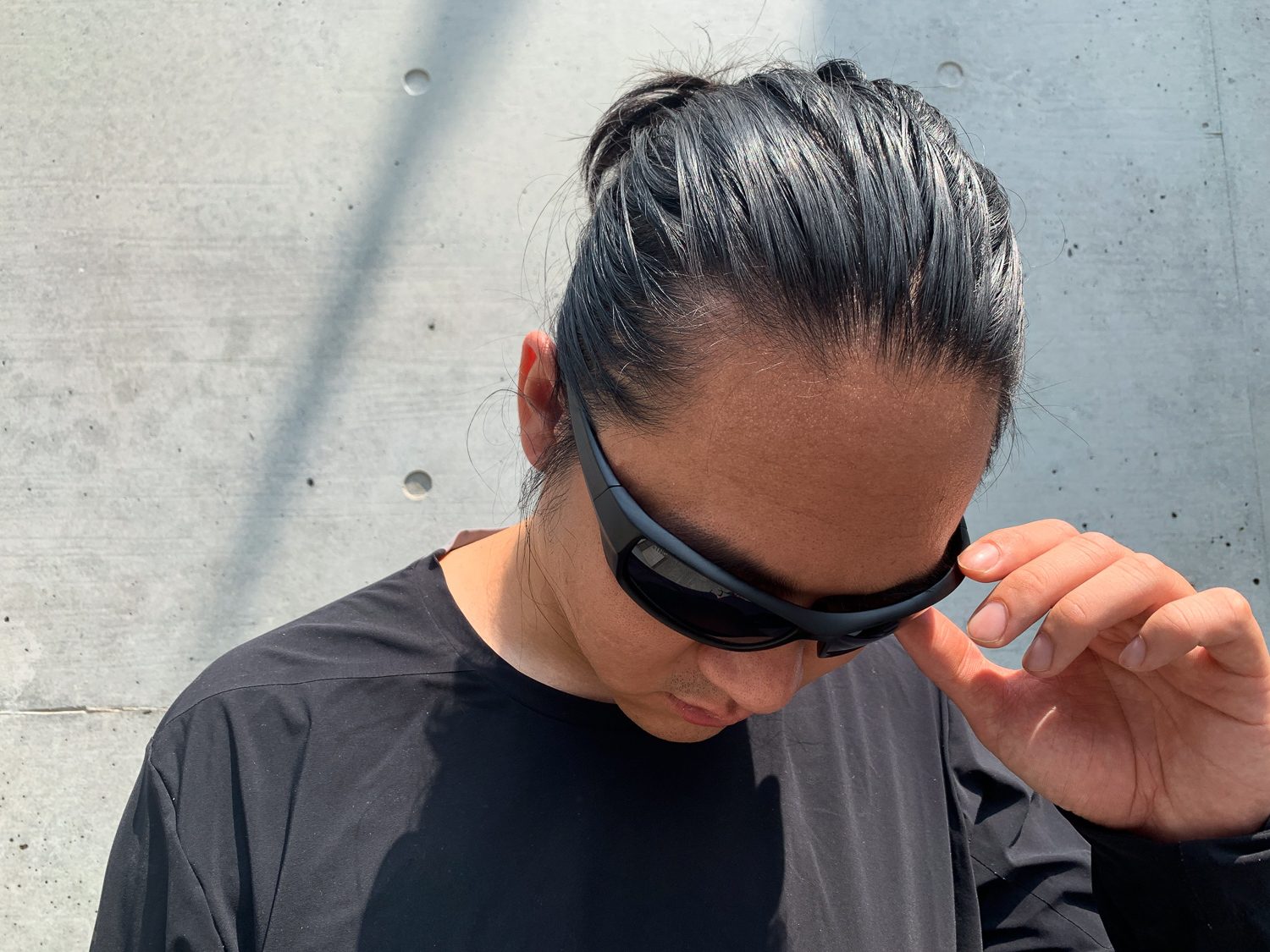 Material
Indestructible, polarized sunglasses.
The frame of the sunglasses is made from ultra-durable Memory Nylon, which means if you somehow sit on them, or even run a car over it (they have a video of that on their product page literally doing that), it would snap back into shape.
In fact, these aren't just durable, they are certifiably durable. These sunglasses are ANSI Z87.1 rated, which means you can use them in a job site as safety eyewear.
It doesn't mean anything if you can abuse the frame and the lenses won't hold up, which is why the lenses are made from shatterproof polycarbonate (PC), which means they won't shatter should you somehow drop them into a moshpit at a hardcore punk rock concert.
The lens also has a scratch-resistant and anti-reflective coating and is a pair of high contrast polarized sunglasses, which means its ability to eliminate glare will give you clearer vision.
A lot of products claim to be "buy it for life" but this one is backed up by a true lifetime warranty. What do I mean when I say "true" lifetime warranty? Many products which tout a lifetime warranty often have conditions, such as the lifetime being defined as the estimated lifetime of a product or that the warranty would not apply to wear and tear or accidents, but not STNGR sunglasses.
Their lifetime warranty simply states that if something happens to your sunglasses, they'll replace it. So it doesn't matter if you used it for three generations and break it while wrestling with a Grizzly bear, they'll replace it free of charge.
What if you dropped it into a volcano? Well, you get 30% off a replacement set should you lose it for any reason. You can also get a replacement lens at a 20% discount. So as far as warranty goes, this is the best of its class I've seen.
Usage
Polarized sunglasses for active pursuits.
These sunglasses are my go-to for active pursuits. Whether if it's for a morning run in the park or for an ultra marathon, these sunglasses won't let you down.
While I don't have to worry even if I somehow drop them while running and have a passing car or bicycle somehow run over them, the fit is pretty well-fitting and there doesn't seem to be any hint of it dropping off even with the most vigorous of movements.
While the sunglasses come with both a case and a pouch, I often just use the pouch to reduce the space needed in my bag, although you can probably even do without any of them given how durable these are. Each sunglasses also come with a microfiber cloth and a strap. I'm never one for the sunglasses strap look, so I never use those.
STNGR sunglasses were built with one word in mind: durability. As much as I love a good piece of travel gear, the last thing I want to have to worry about while traveling is my things.
With these virtually indestructible sunglasses, I throw them into my bag, wear them for just about any activity, and simply have no worries when it comes to manhandling it.
However, the style and the plastic-like material makes it not optimal for daily, non-sports use, unless you are some kind of rugged bearded woodsmen. So, I tend to default to my Oliver Peoples Sheldrake in those situations.
I kinda wish they could come up with a model that has more a fashionable style, the times I need a non-active style sunglasses far outweighs the times I need ones like these.
I don't wear prescription glasses normally, so it isn't really a problem for me, but some of you might like to know that STNGR isn't providing RX sunglasses at this time, although they are working on it and you can probably expect it soon!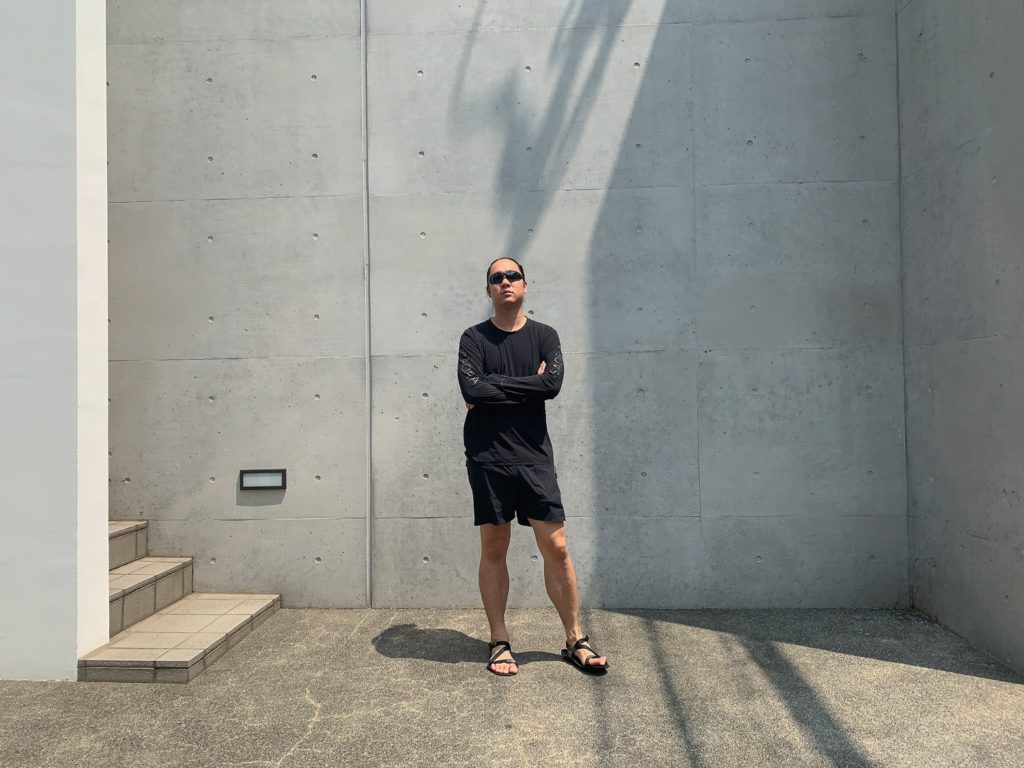 Update: After 1 year 9 months
I didn't expect I would put too much use into the sunglasses but I ended up wearing them regularly since I adopted a workout routine six months ago. These sunglasses are great for running and training outdoors.
However, after extended use, the sunglasses were not as indestructible as I thought they would be. While the sunglasses were still functional, I noticed a few signs of wear.
The lens started showing scratches. I usually put them into my bag without the case, so the other contents might have caused them. Still, they are minimal compared to what could have happened to regular sunglasses.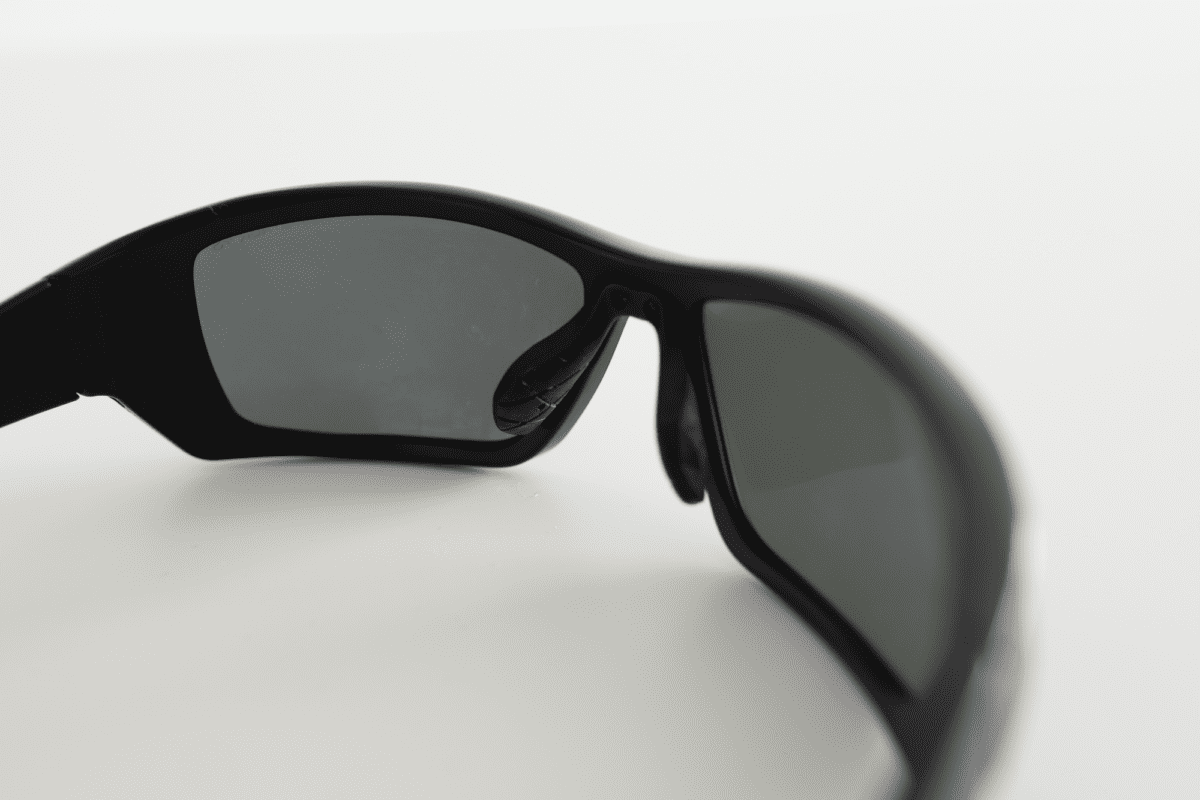 I noticed that skin was getting caught in the grooves in the nose bridge. While this doesn't affect the performance of the product, I thought this could be avoided by simply not having the grooves as I can see no practical purposes for them.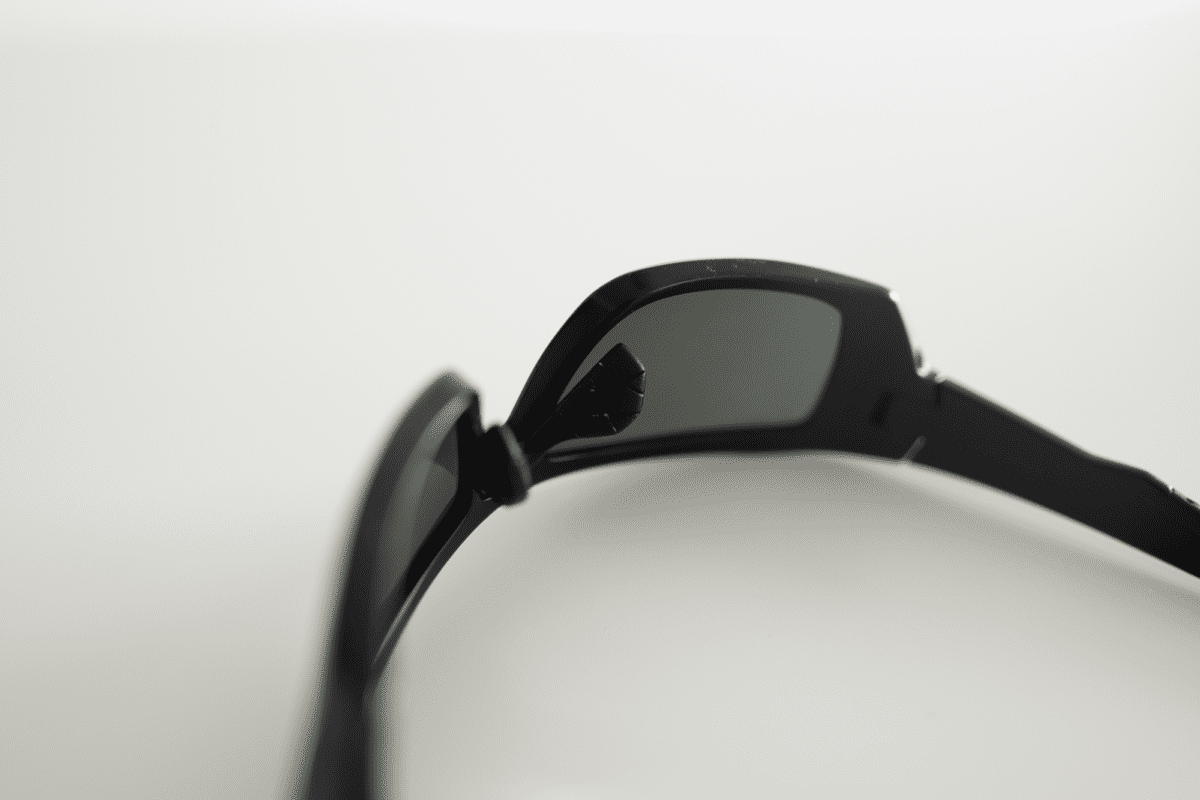 Lastly, the rubber "skin" of the sunglasses is glued on and I can see some parts of it slowly peeling off. Nothing that can't be fixed with a little bit of superglue, but once again, something that could be entirely avoidable with more intentional design.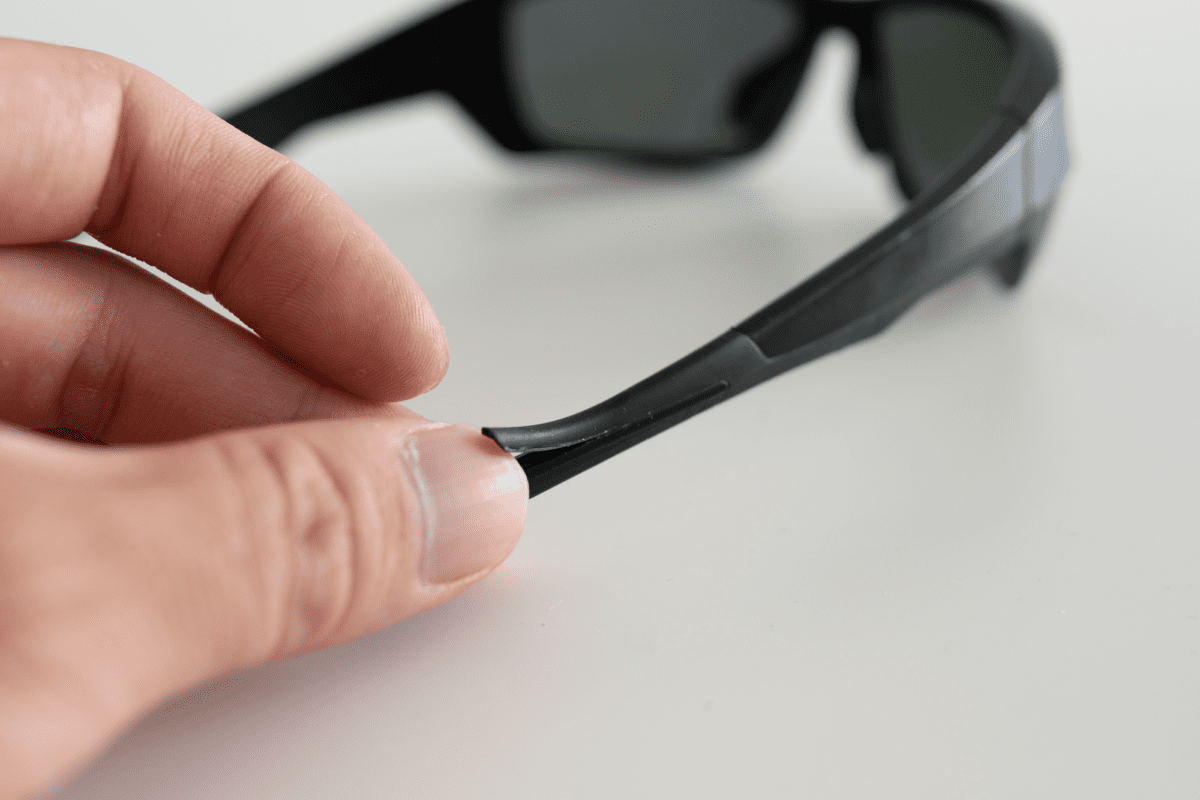 STNGR Sunglasses are backed by a lifetime guarantee so you'll probably be able to replace them once you can no longer use them. To me, these are way less wear than you would see on a regular pair of sunglasses and frankly, nothing to worry about.
Conclusion
These are some badass pairs of polarized sunglasses. Do whatever you can think of with them, and it's likely they'll outlast you and all your adventures. While the style is more suitable for outland adventures and active pursuits, they will do fine for the city during your travels if you aren't picky.
If you just need a pair of polarized sunglasses that can last you the rest of your life, this is it.
Additional Images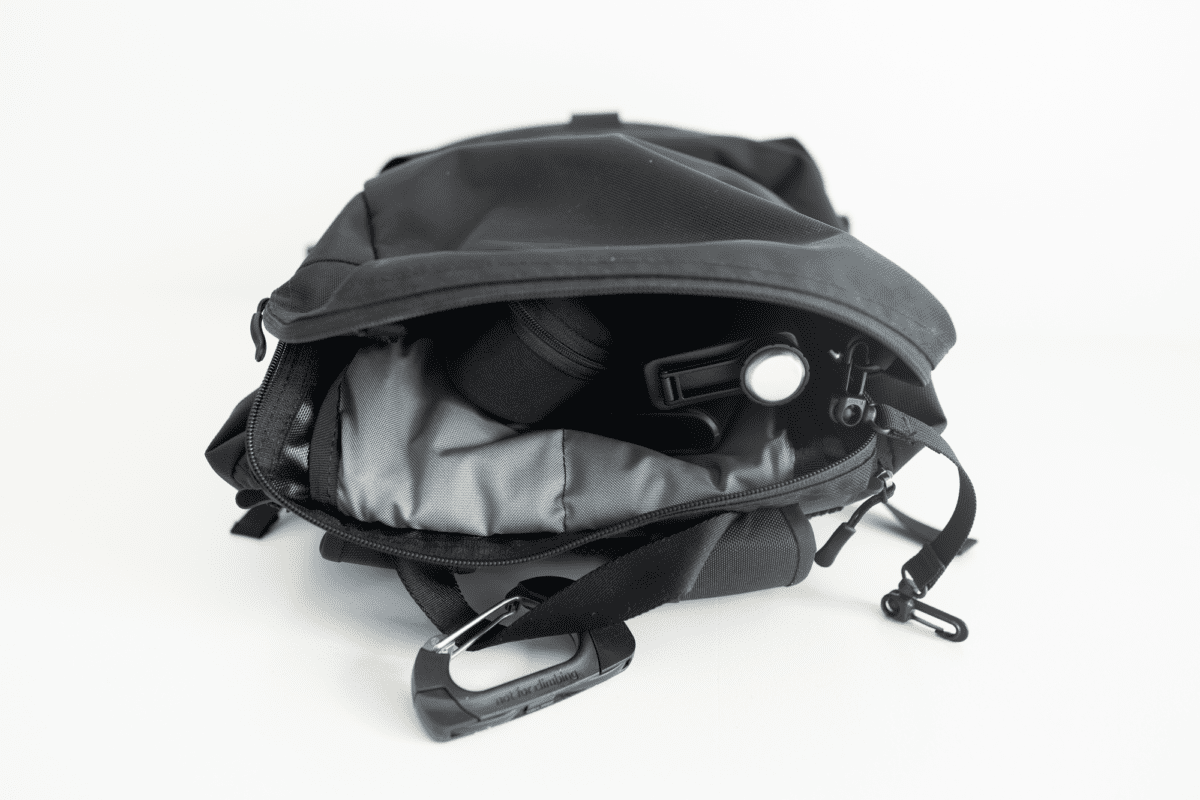 Like this review? See all of my in-depth reviews.
Also, consider supporting me by being a Patreon. Every cent given will go back into improving the content of this website.
Tagged accessory activewear review sunglasses