This website is made possible by readers. I may earn a small commission when you buy through the links in this article at no extra cost to you. Learn more.
The Outlier Strongshank is, in my opinion, an upgrade of one of my favorite Outlier pieces, the Outlier Hard Shirt. Overshirts, chore coats, light jackets however you want to categorize them, are some of my favorite styles of outerwear which makes this a fitting first review coming up from a dreary 2020.
Details
Price $248 on outlier.nyc
Material 96% nylon, 4% elastane
Fabric Weight 300gsm
Made in Sweden
Overview
The Outlier F.Cloth Hard Shirt has been a part of many fond memories over the years, like on an epic trip to Tainan, Taiwan. It is such an easy piece to throw on, whether as an outer or mid-layer.
While the Hard Shirt has proved to be durable, who can say no to something even more durable? It's hard to turn down the Strongshank when you know it's made from Strongtwill, the same material you find on the beloved Outlier Strong Dungarees.
While chore coats, like the VETRA Workwear Jacket, have long been an essential part of my wardrobe, Outlier presents their version with the technical prowess they display in most of their products.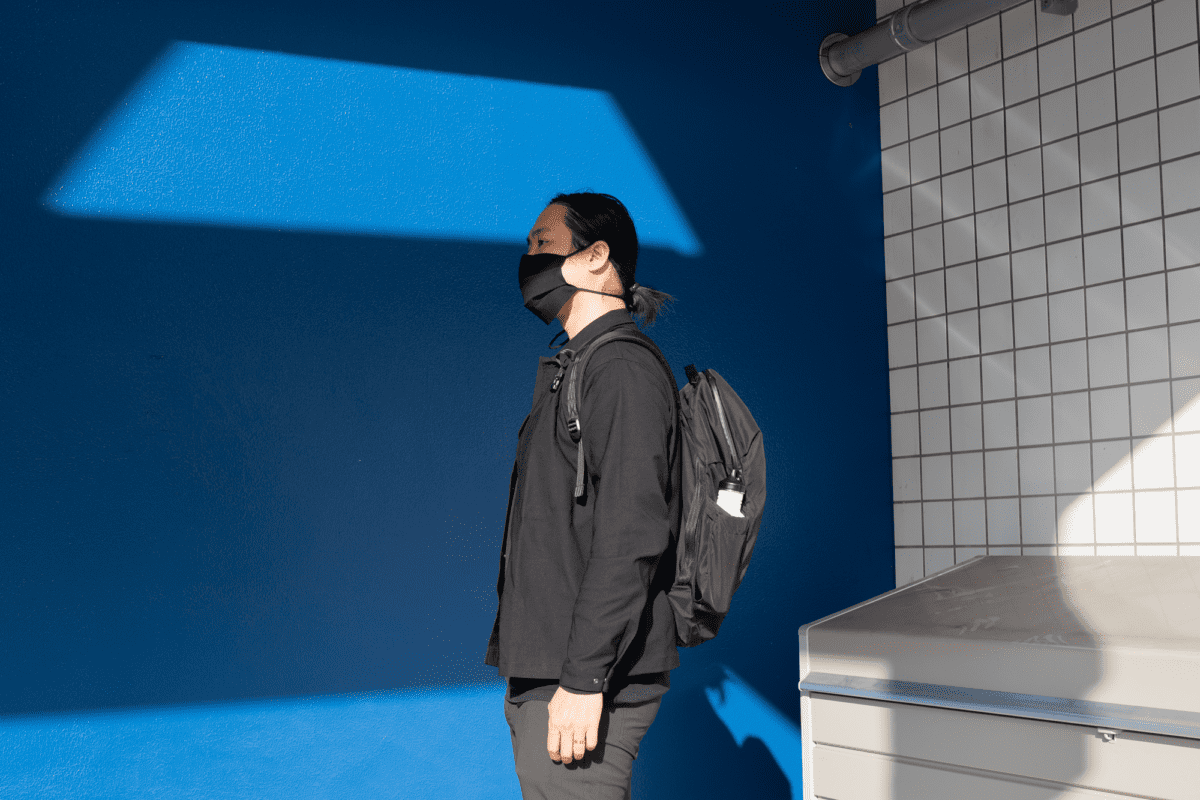 Style
Sizing
I'm 6ft and about 205 lbs. I got a size large as I do with any other Outlier outerwear. I would say that the fit is similar to the F.Cloth Hard Shirt. However, as the fabric is much stiffer, it feels and looks snugger. Even so, I do not feel that it is too tight even layered on top of a long-sleeved merino wool t-shirt.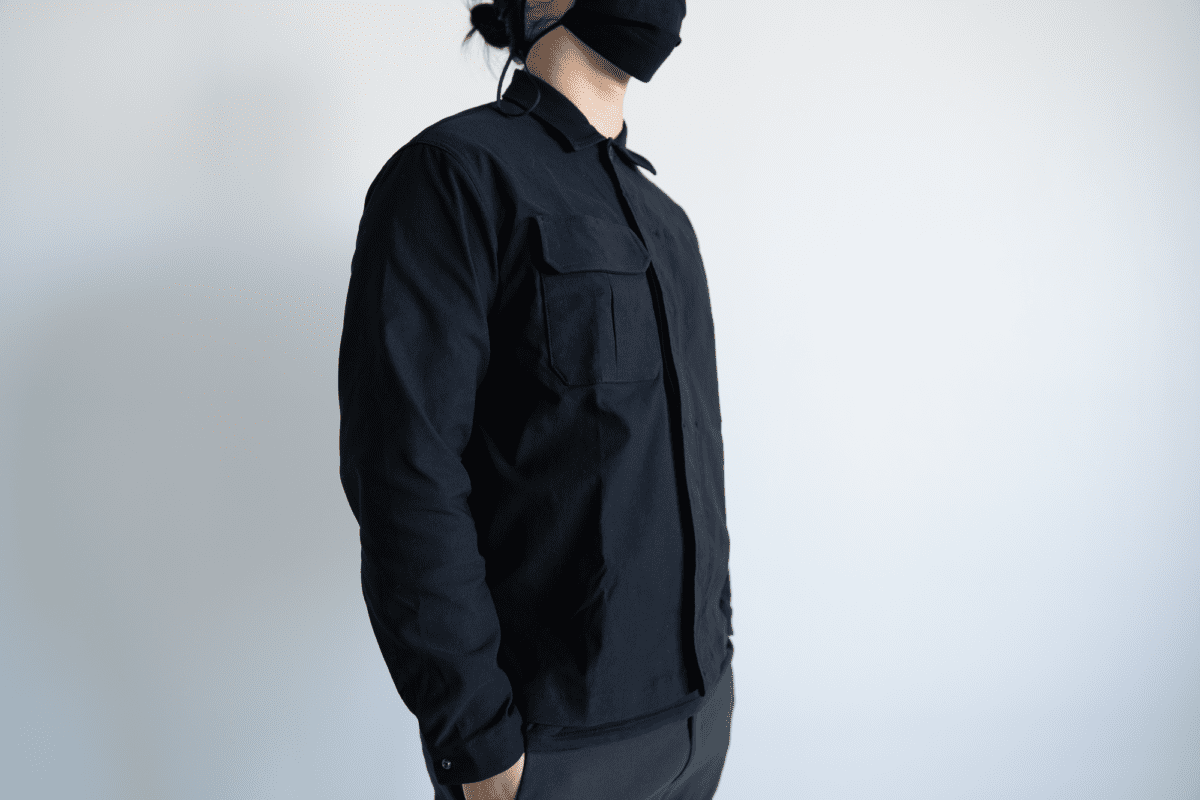 For those who are thinking of using it purely as outerwear, getting your usual size will not allow you to layer comfortably a hoodie.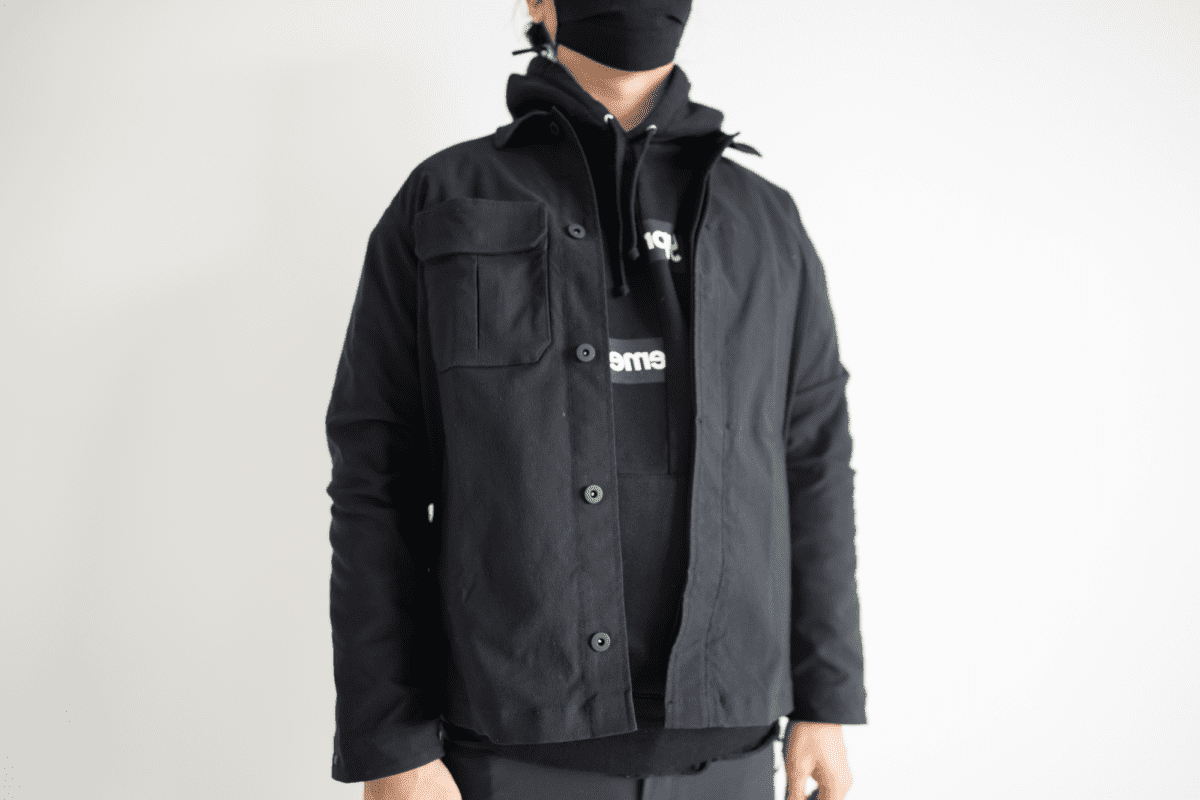 Here are some comparisons between large, my usual size, and extra-large.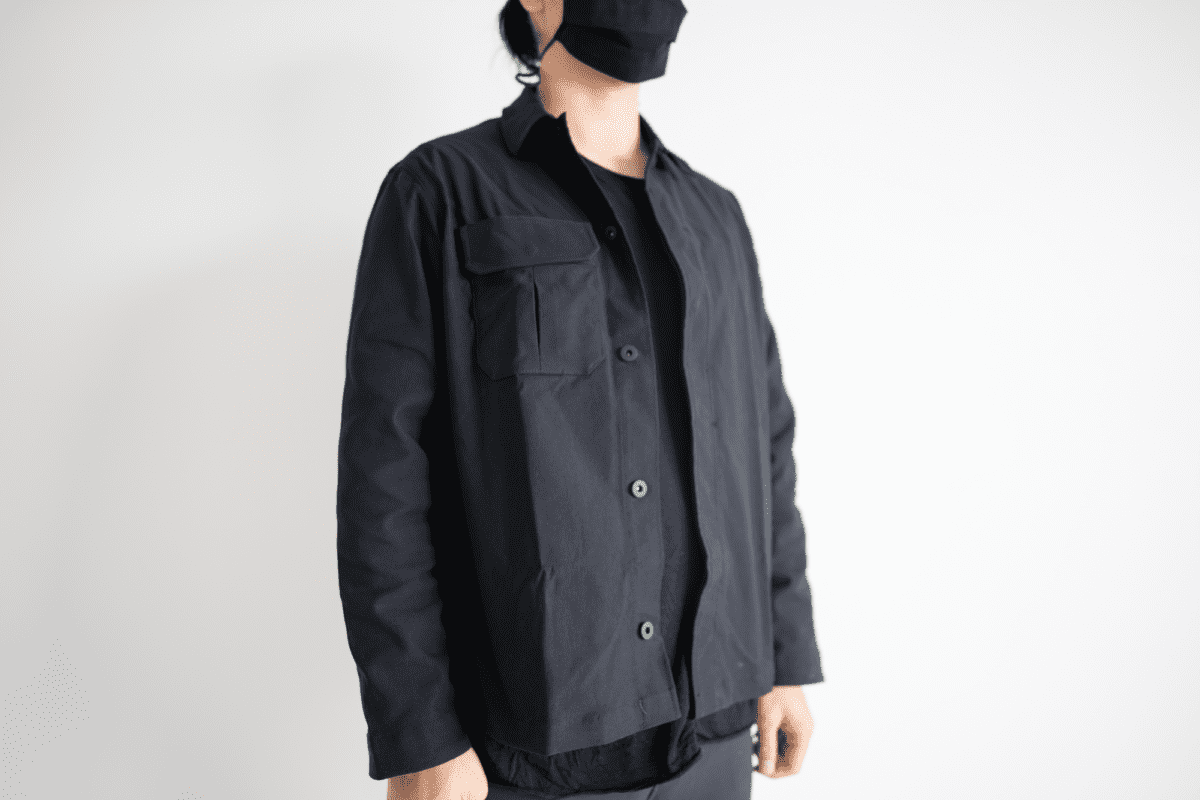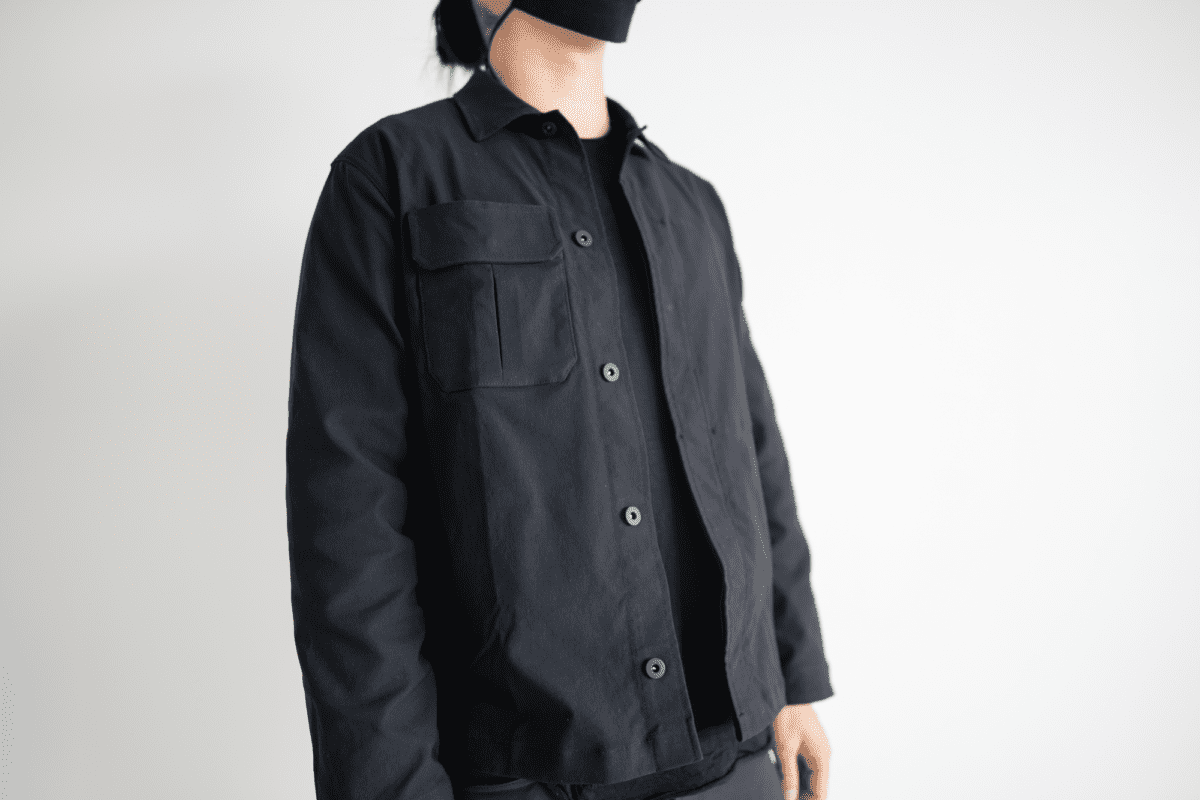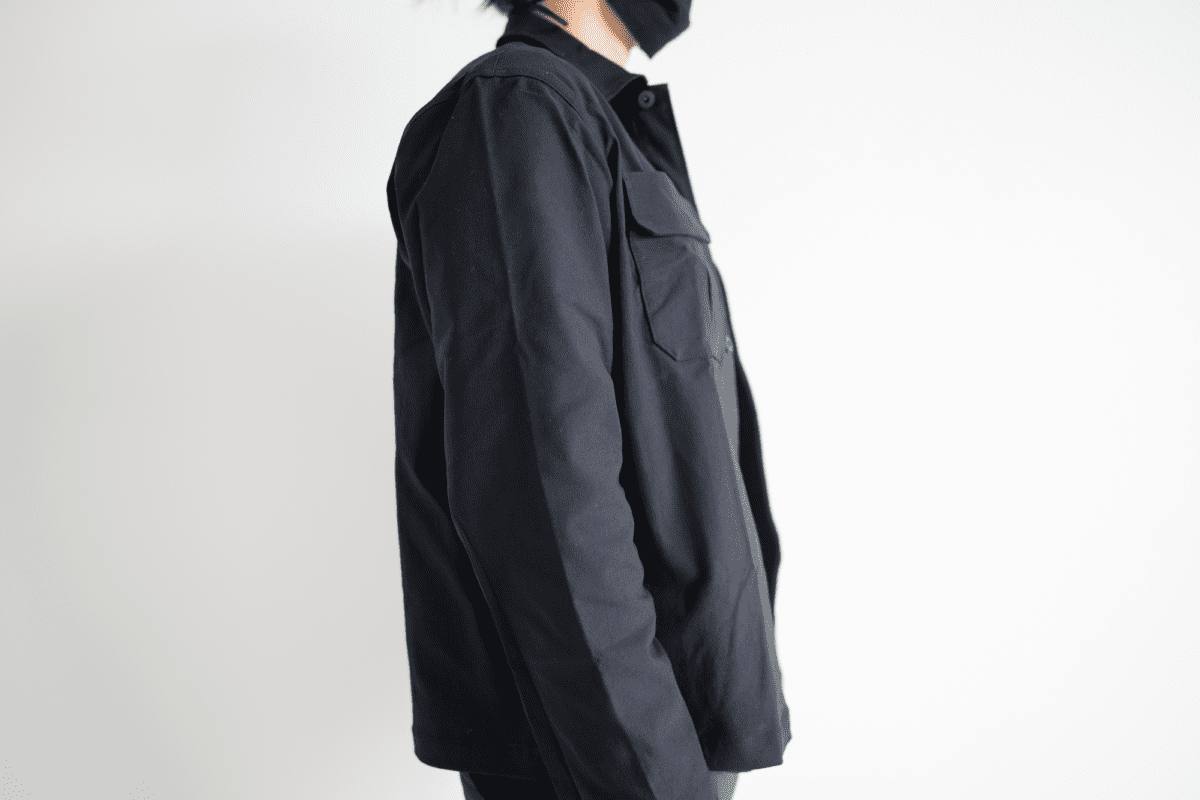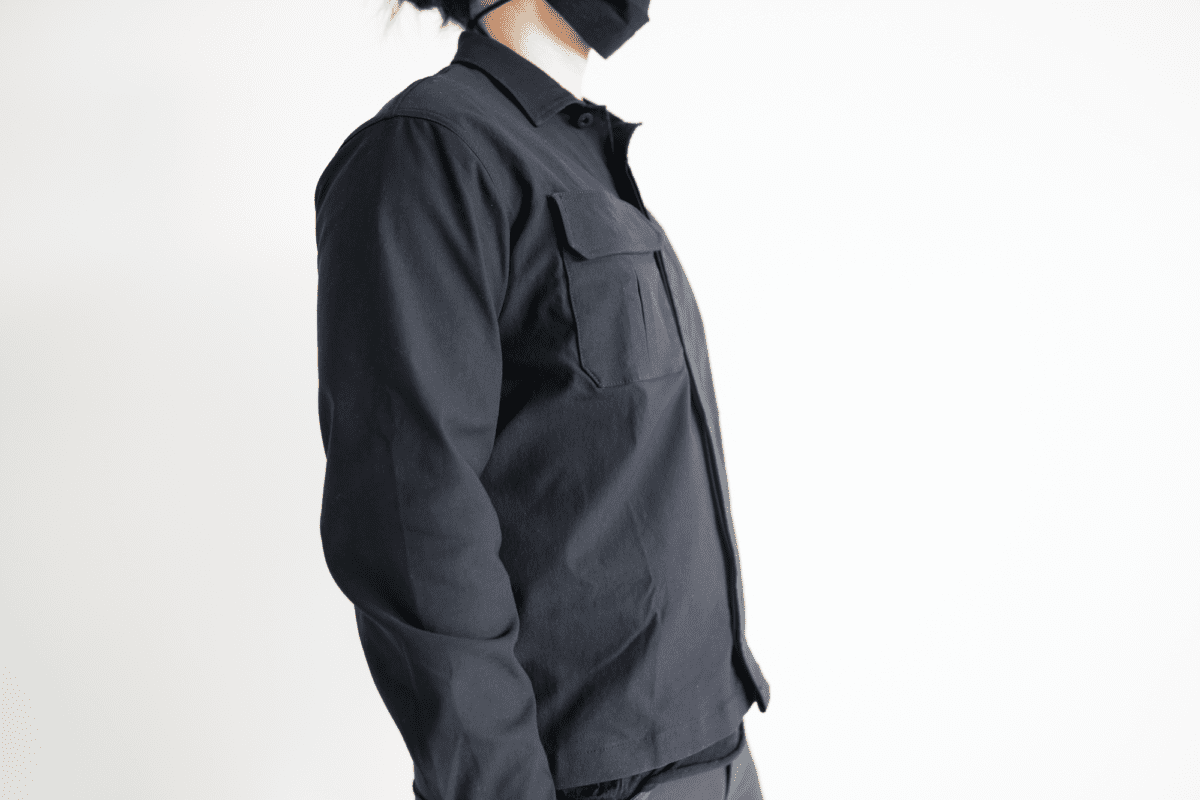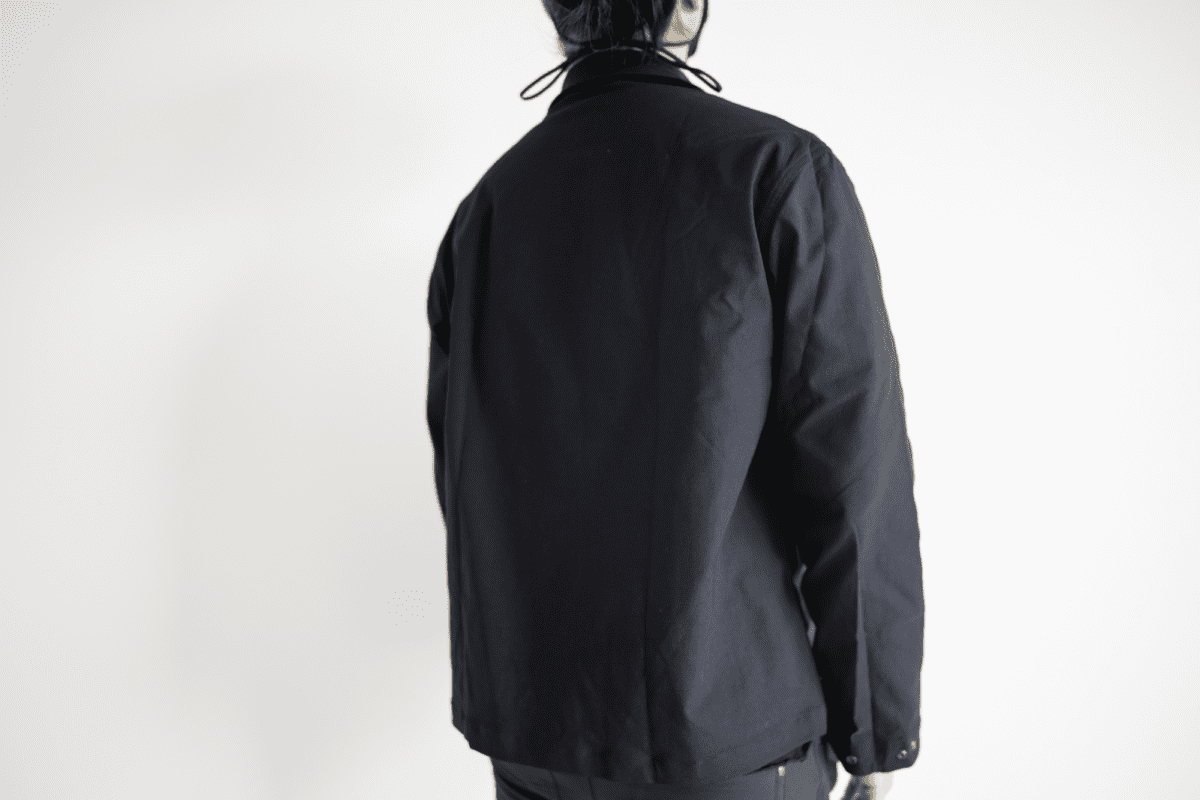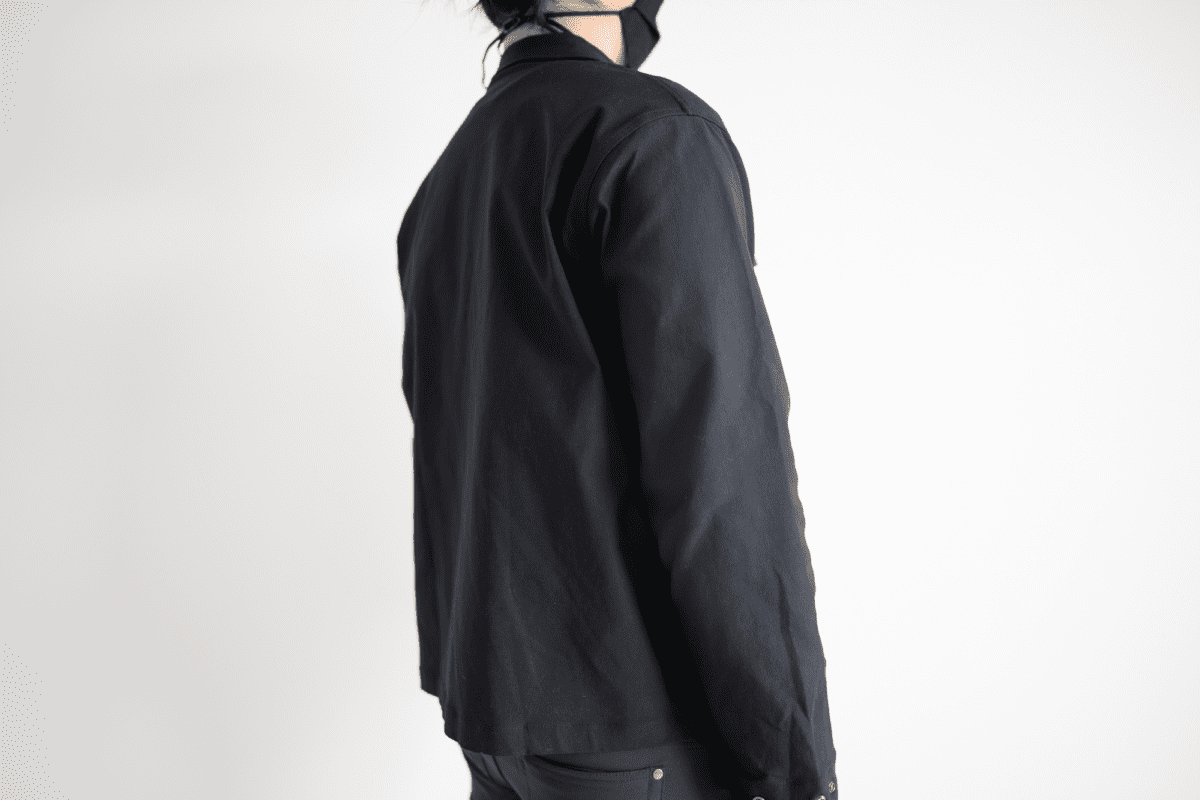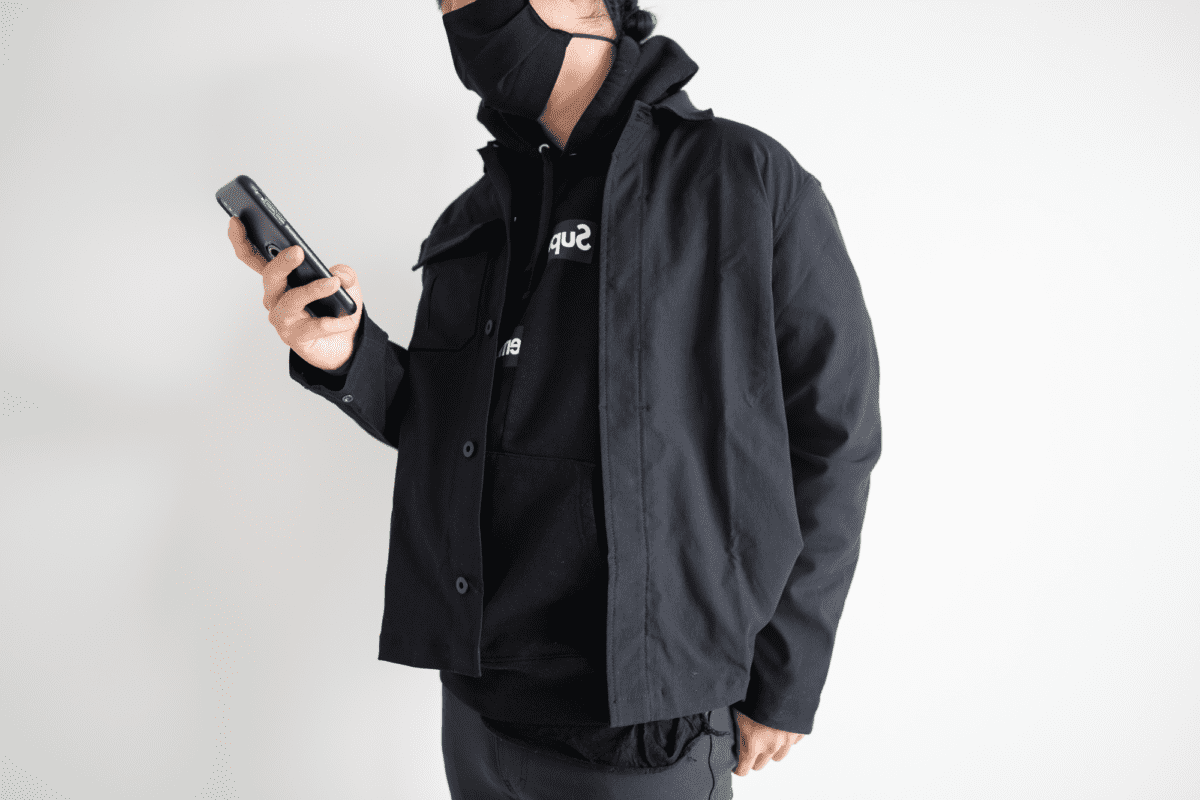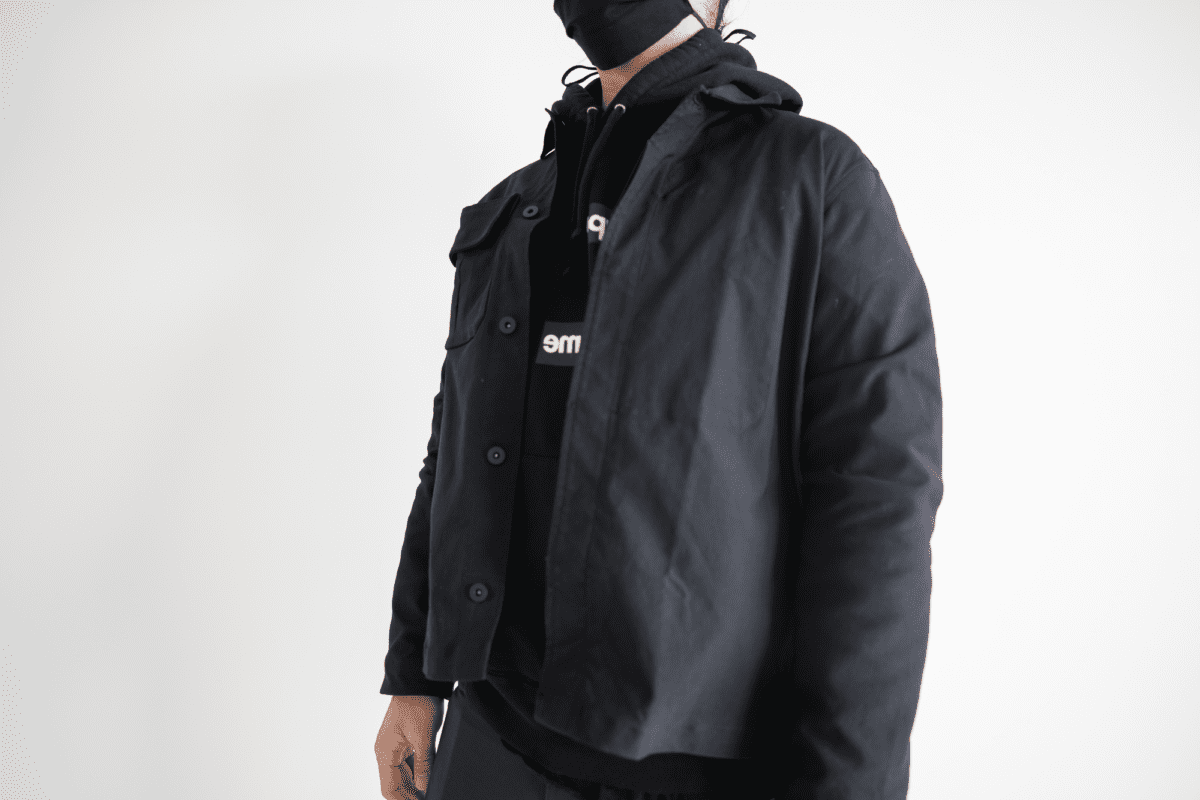 If you are thinking to layer it over something thick like a hoodie, you will definitely have to size up. However, doing so will cause you to deviate from Outlier's intended overshirt styling.
Having tried the extra-large size, I would not recommend using it as an outer layer over thick layers. While sizing up would let you do so, the stiffer fabric and shorter length causes it to flair up at the bottom.
Sizing up will also lose you the ability to wear it as an overshirt without looking frumpy and ill-fitting.
But no one likes ads, so I got rid of them. If my articles helped you, I ask for your support so I can continue to provide unbiased reviews and recommendations. Every cent donated through Patreon will go into improving the quality of this site.
The Outlier Strongshank should only be used for light layering and going true to size is my recommendation,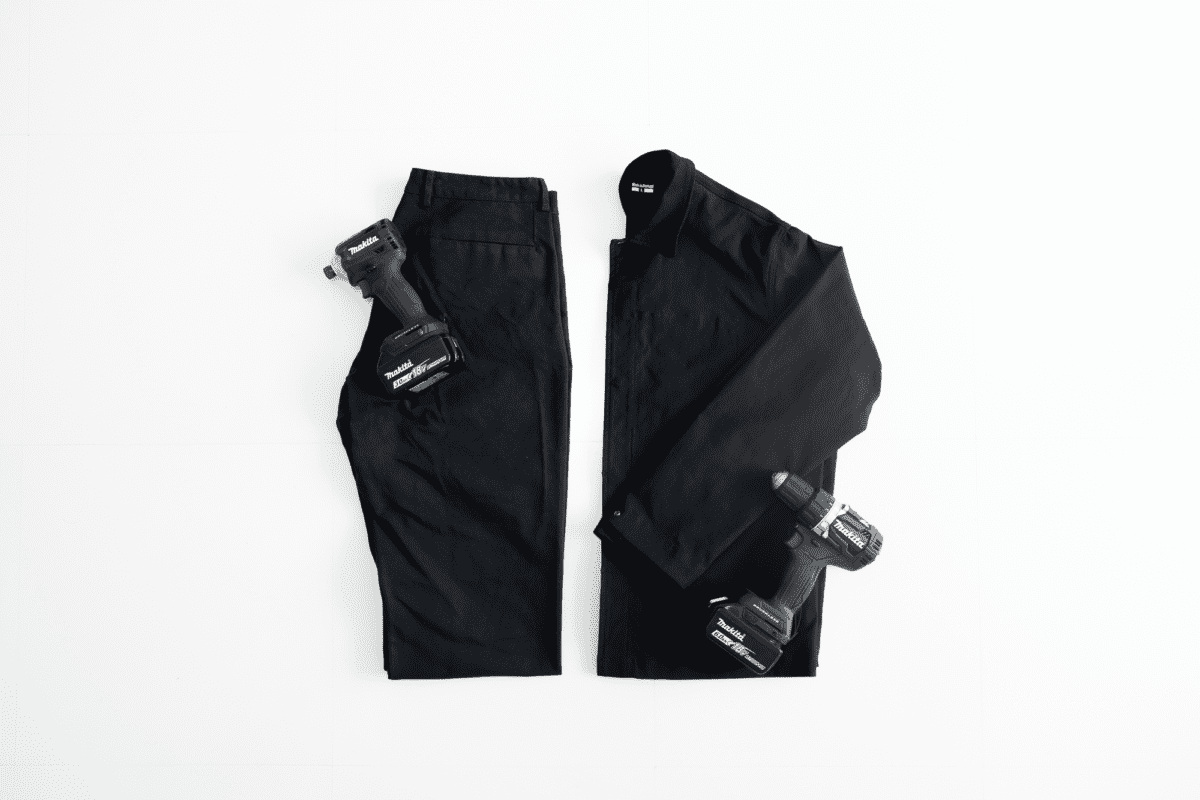 Styling
Is the Strongshank is a shirt? An overshirt? Or a light jacket? All of the above really.
To the casual observer, the Strongshank looks just like an ordinary shirt. However, it's upon closer inspection that you can make out that it's not just a shirt but something more. It's the sturdier material, stiffer fabric, and hardware that puts it in overshirt/light jacket territory.
Personally, I find that the Strongshank looks great whether buttoned all the way up, unbuttoned, or with just a few unbuttoned at the top. It is a highly versatile piece of clothing that can be styled in a vast number of ways.
However, if you choose to wear it buttoned, the snugness mentioned before will be much more apparent and you will look less nonchalant.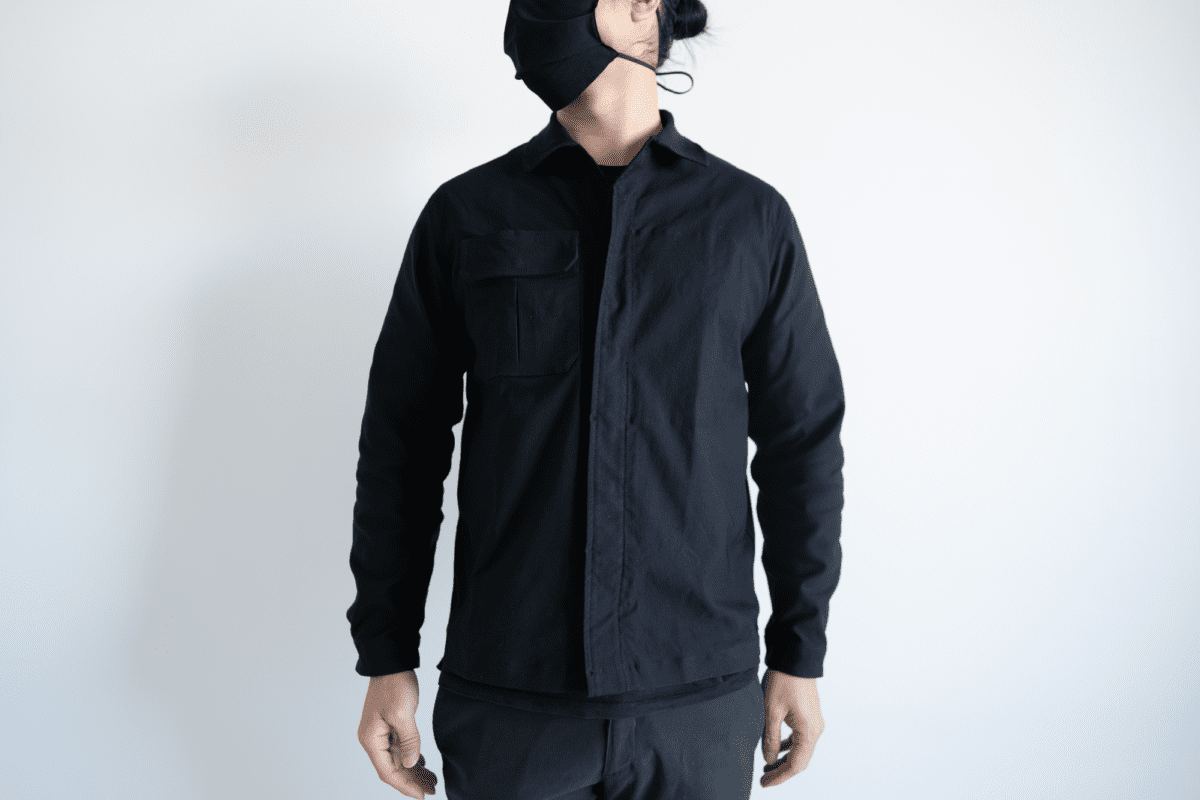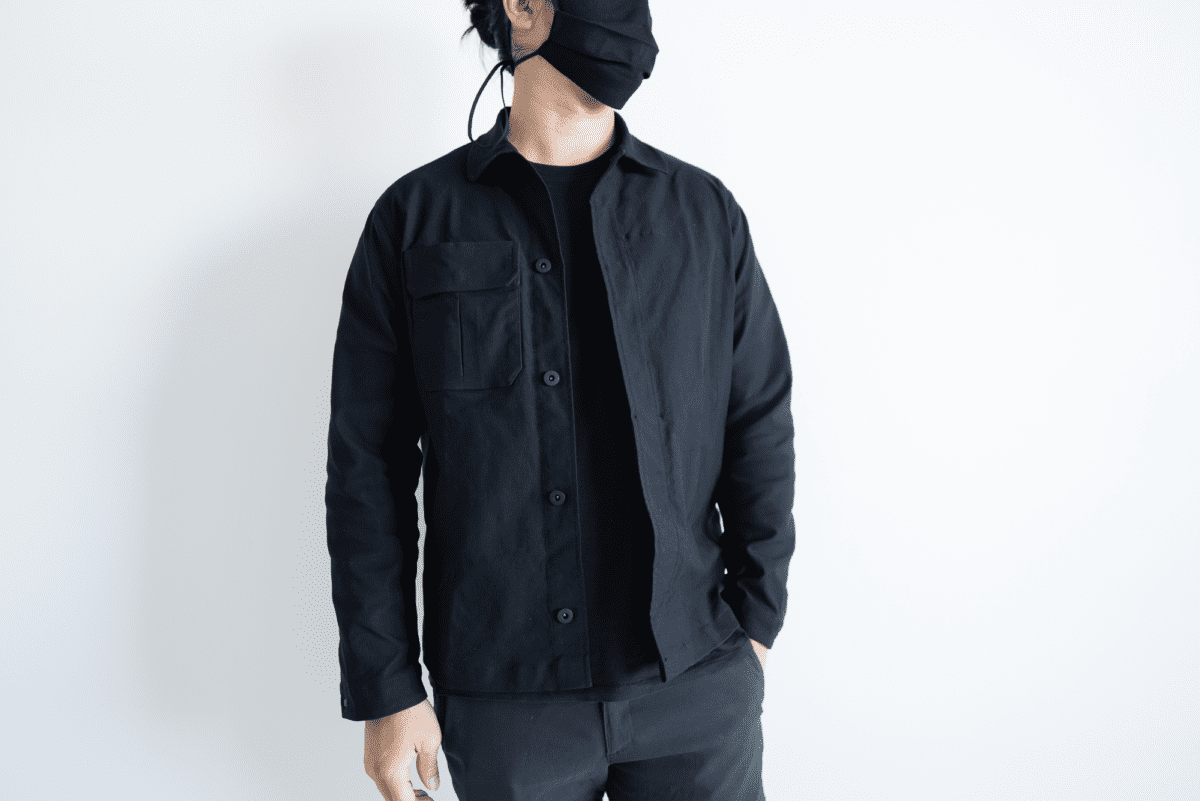 Depending on the bottoms you pair it with, you can come across as looking overtly workwear. I paired it with the Outlier Bombpaints on a couple occasions, and I straight-up look like a Japanese factory worker who ran away from the assembly line.
I would recommend matching it with slimmer pants like the Outlier Futuredarts or cleaner ones like the Outlier Futureworks for just the right amount of contrast.
Details
As with many of Outlier's offerings, the Strongshank comes with bare minimum in external details.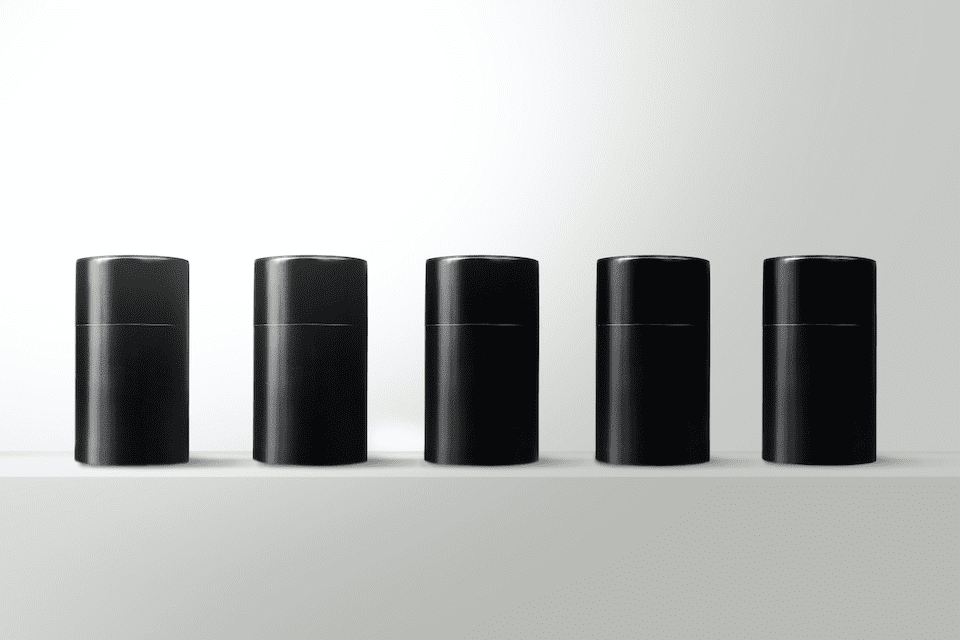 I found a 100 year old company that would create these heirloom quality canisters for me. They are handmade and will keep your tea leaves, coffee beans or anything that you need dry for years to come.
or read review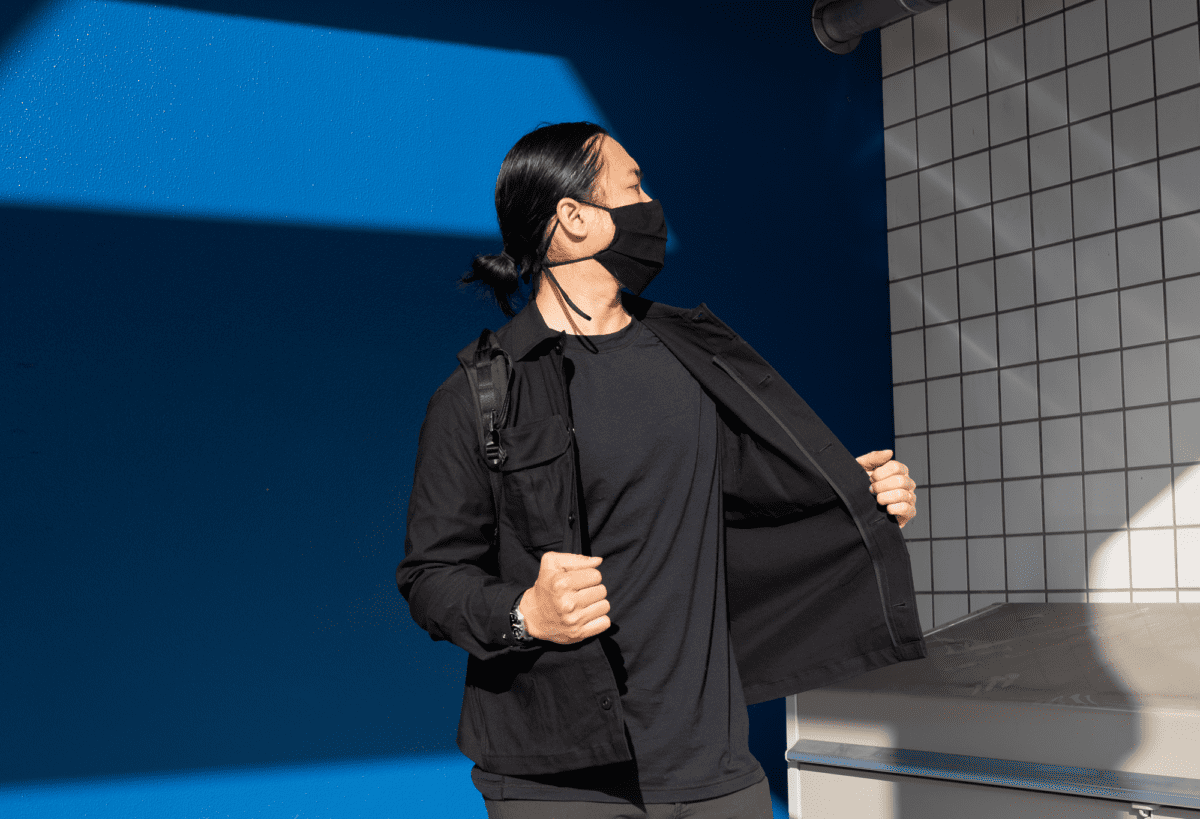 With the exception of the top button which is beautifully accentuated by the spread collar, the buttons are hidden, seemingly to give the pocket on the right chest full attention.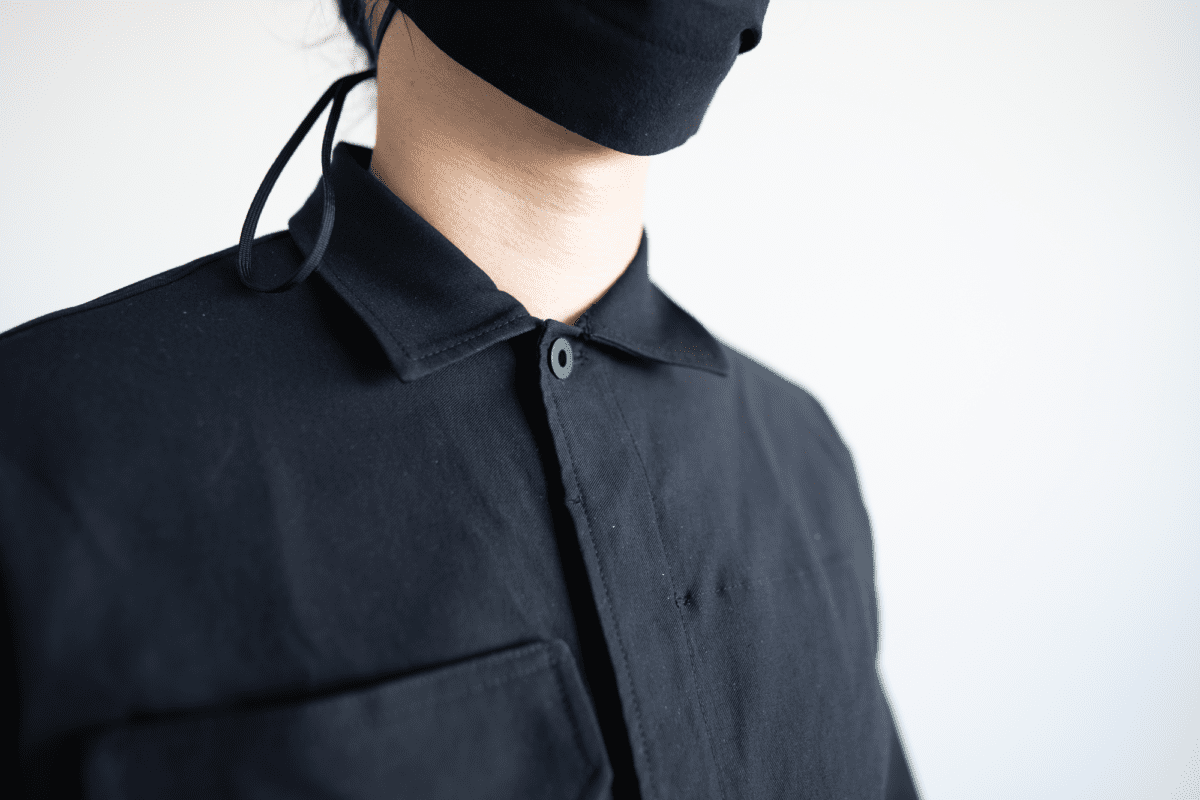 A nice little detail, as expected of the meticulous Outlier, is how they kept the bottom cinched up nicely to keep it clean and neat. I don't have enough jackets with hidden buttons to know if this is the usual way it's done, but I can absolutely appreciate it.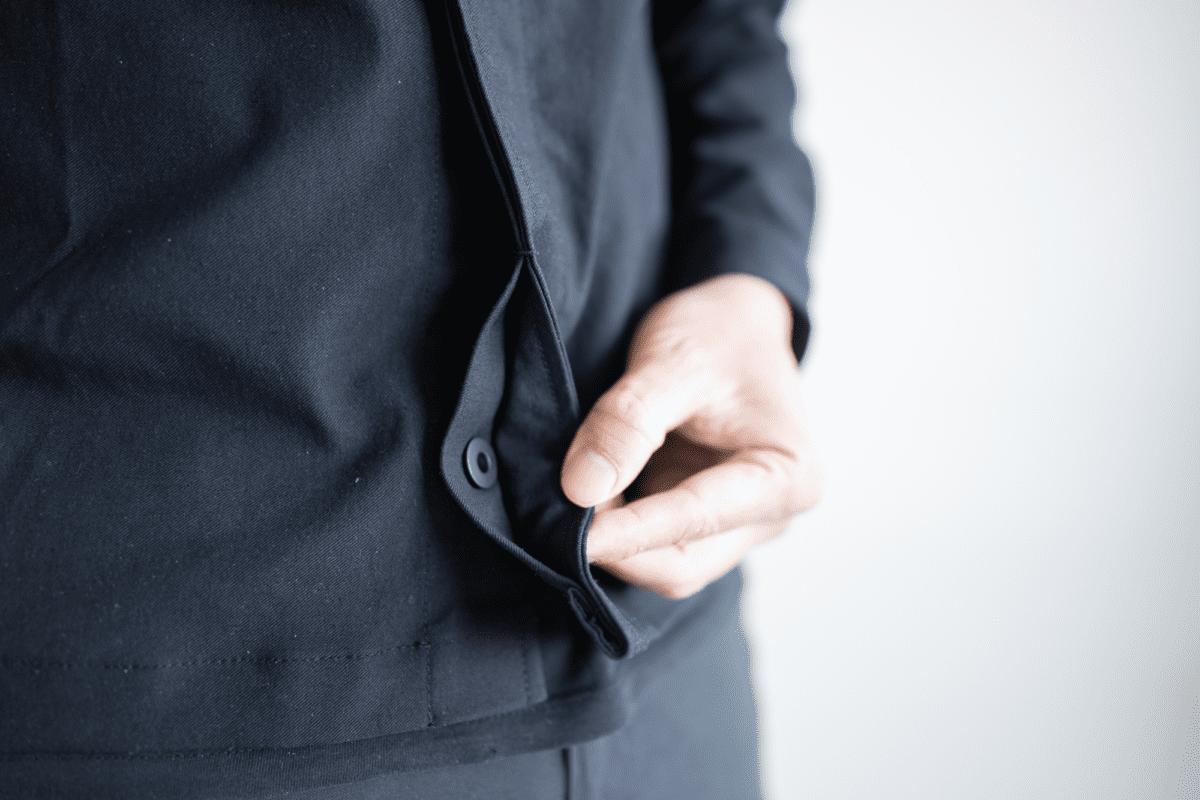 Material
Outlier utilizes the Strongtwill in the Strongshank, the same material used on the Outlier Strong Dungarees. The beginning of Strongtwill is Supplex, a product by INVISTA, the company that has giveth us the life-changing Cordura.
Supplex is an air-texturized nylon fiber designed to emulate the smooth touch and soft breathability of cotton, yet retain Nylon's high strength and durability. The best of both worlds.
These extremely fine filaments are twisted together to form the yarn to create rugged durability, yet retain the gentle touch with the number of fibers per yarn. A stretch and non-stretch version of these yarn are woven together to create a two-way stretch fabric, with the crazy strength of nylon 6,6 (Unfun fact: Nylon 66 is made of two monomers each containing 6 carbon atoms, hexamethylenediamine, and adipic acid, which give nylon 66 its name.).
The Strongtwill is then taken to the next level, with an ecocalibrated DWR finish for water resistance which means a quicker dry and better resistance to dirt.
The fabric weight comes up to 300 gsm, compared to the 200 gsm of Outlier Hard Shirt, which is more suitable for harsher weather conditions.
Usage
Despite being a relatively simple piece of clothing, the Strongshank has nice little details that make it stand out from the rest. In this section, I will be highlighting two details that I particularly like.
Hidden Pocket
On the right chest, there is a pocket with a flap over it.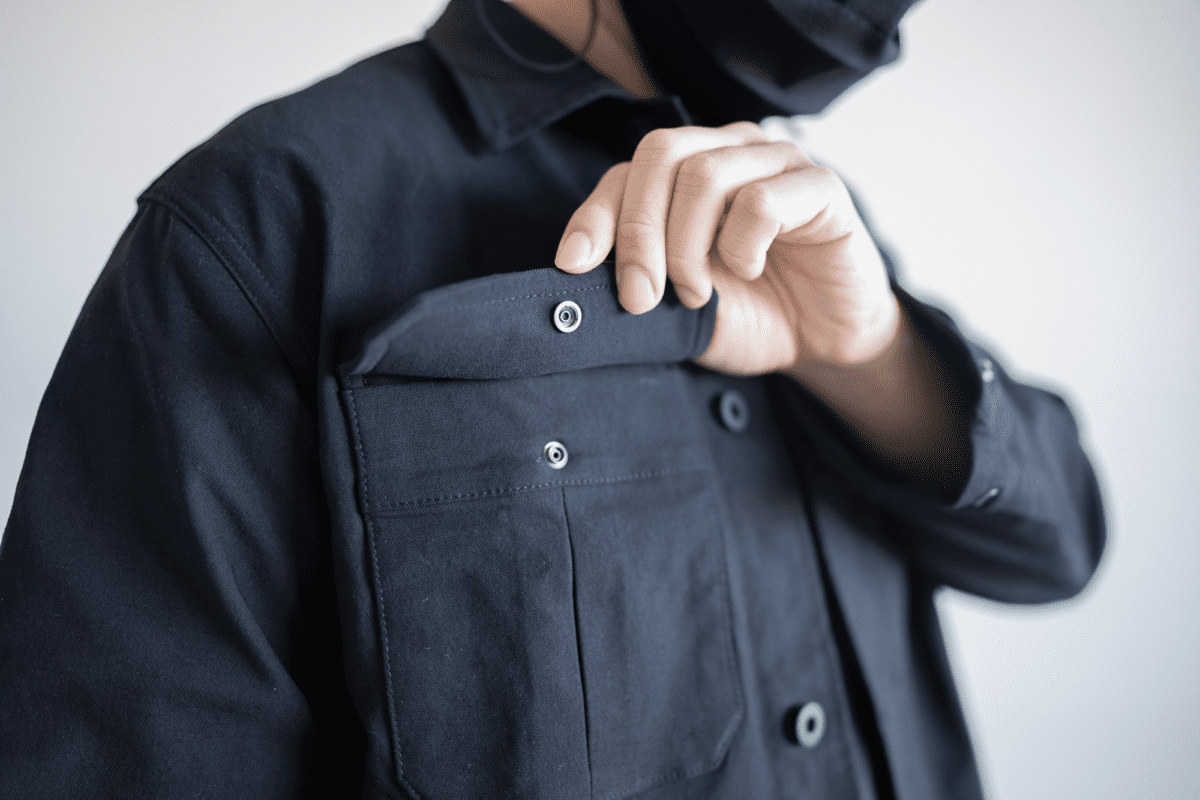 But there is actually a hidden pocket behind that pocket. The height of the pocket fits my iPhone SE 2020 nicely and is great for stuff you need to pull out often like your passport when you are loitering around the terminal waiting for your flight.
The max height for the pocket is about the height of an iPhone XS Max (6.2 inches), which will peek out of the pocket just a little.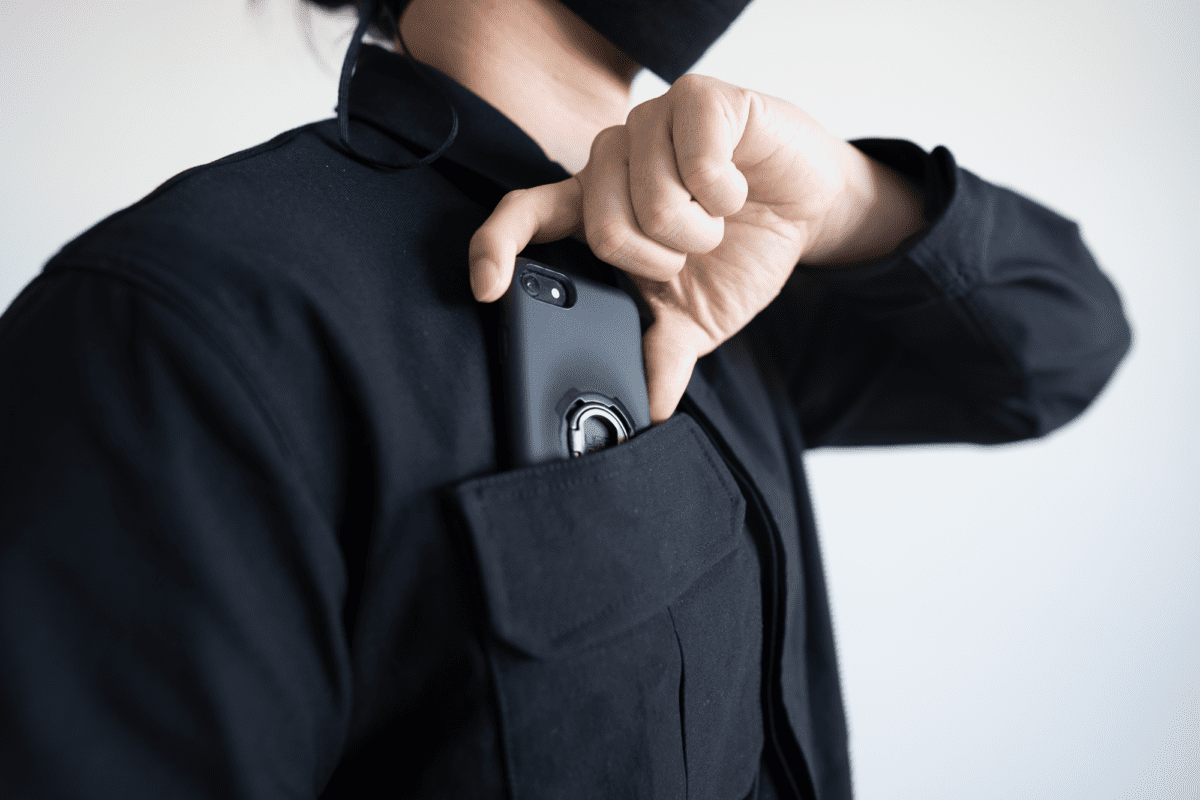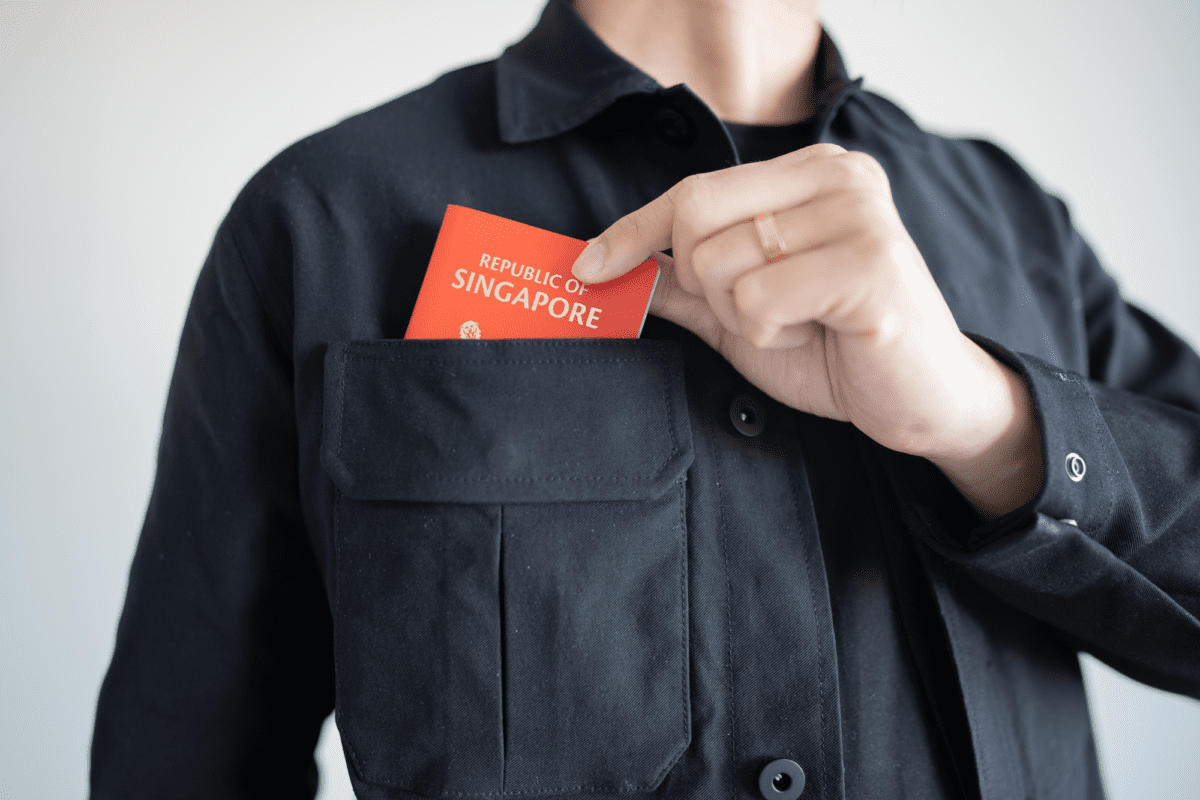 If that isn't enough hidden pockets, there is another pocket on the other side. It has a snap button to keep it close and goes as deep (around 7 inches) as the face of the Strongshank allows.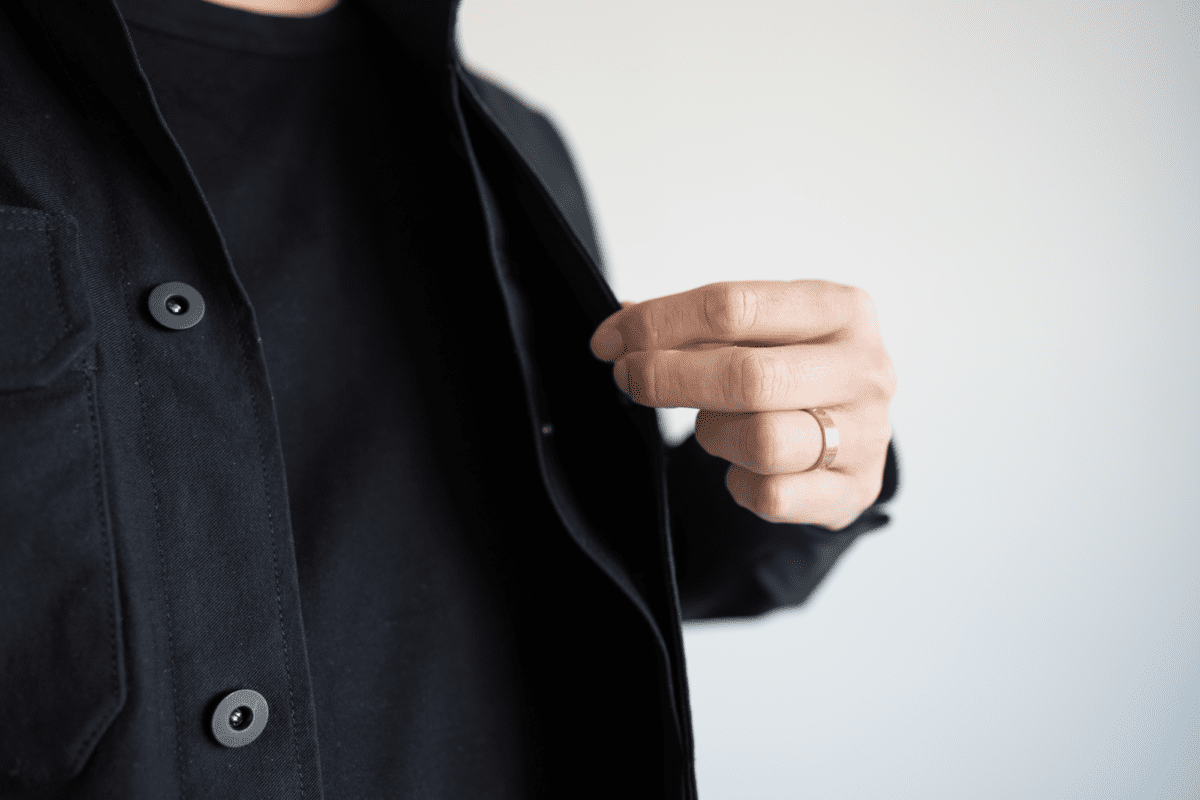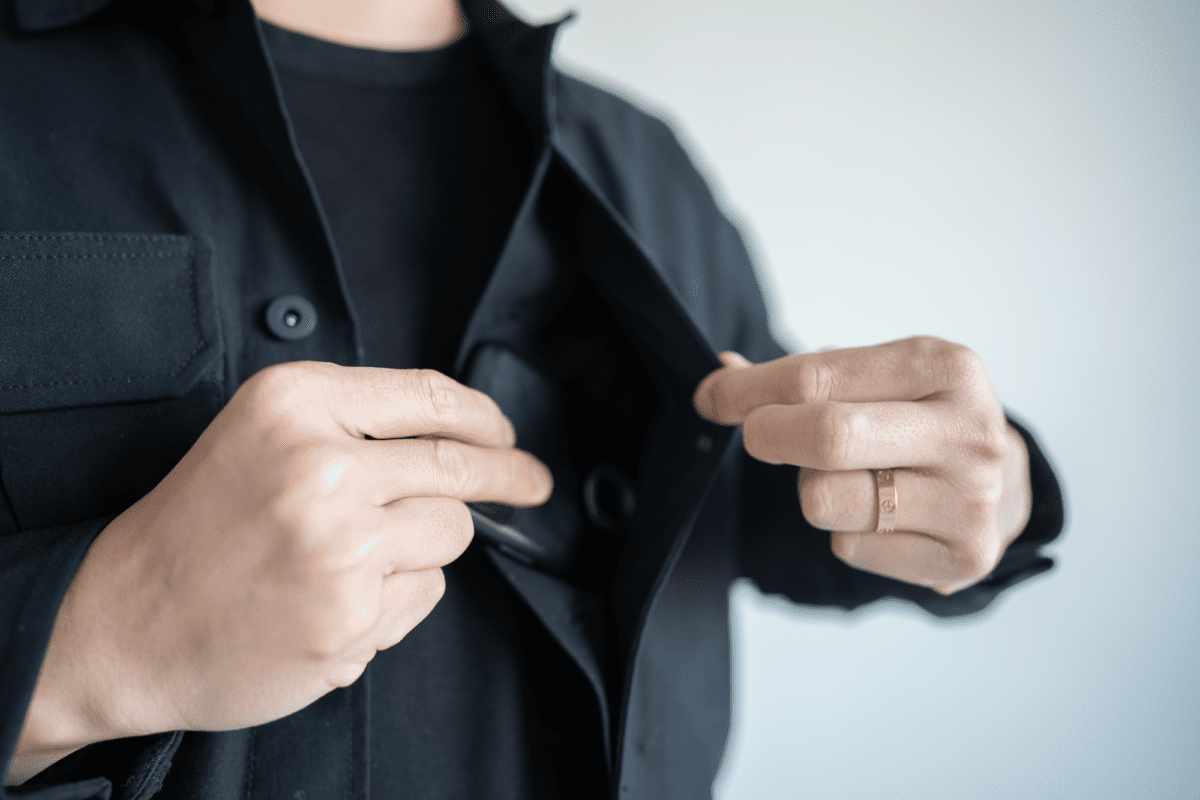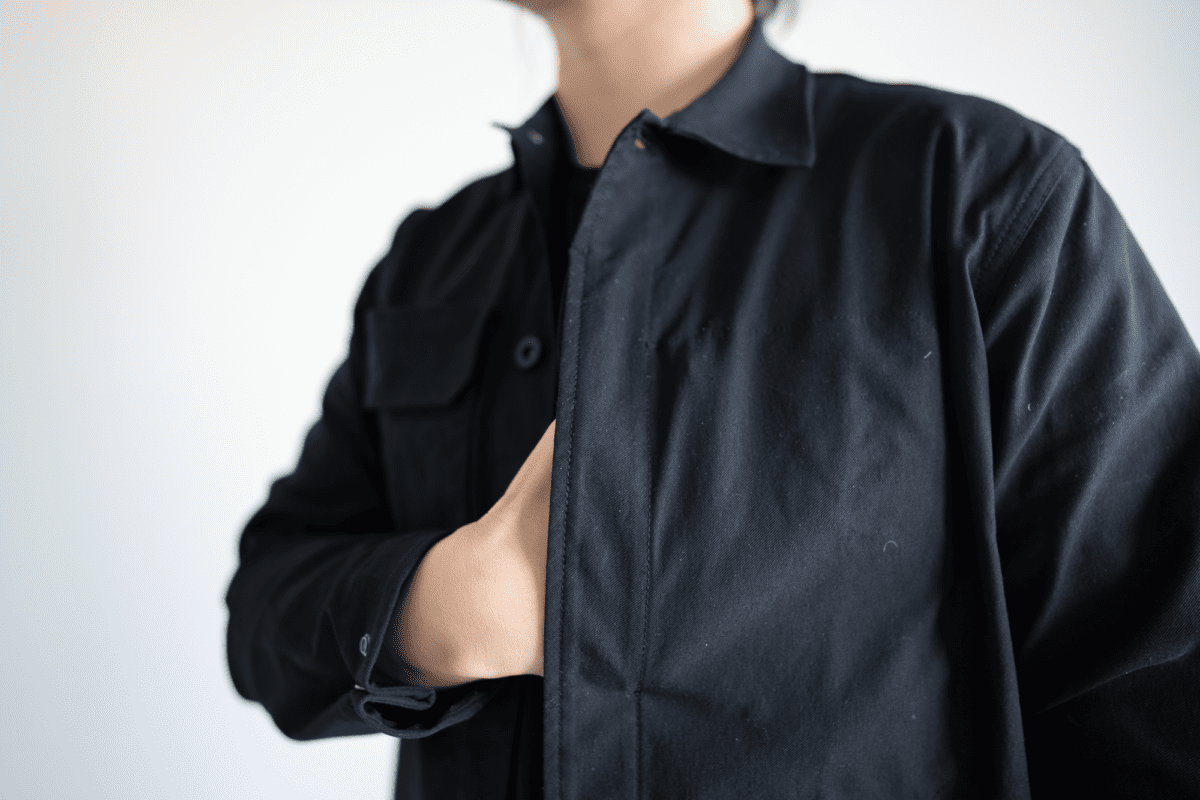 Adjustment on Sleeves
There are snap-on buttons on the end of the sleeves that offer three levels of adjustment, with the loosest one achieved by leaving it unbuttoned. I usually leave it unbuttoned as the easiest way for me to slip it on and off.
You can still slip it off without unbuttoning at the second tightness but you would have to struggle a little with it and it will not be as a smooth operation as when it's simply left unbuttoned.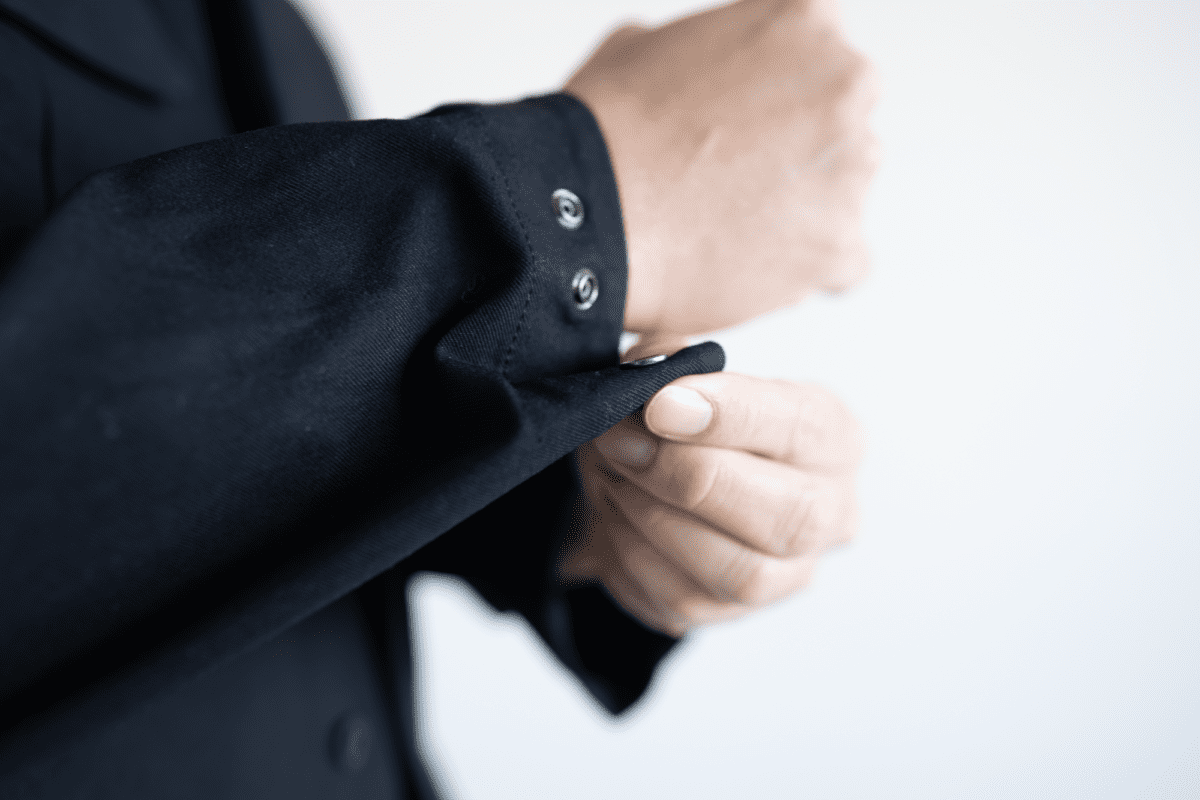 Conclusion
For those who loved the Hard Shirt and Strong Dungarees, the Outlier Strongshank is for you. It is a sturdy mid-layer that is versatile enough to be styled in a number of ways.
It's such an easy piece to throw on and layer with. Together with the tough-as-nails Strongtwill, it's hard to go wrong.
Additional Images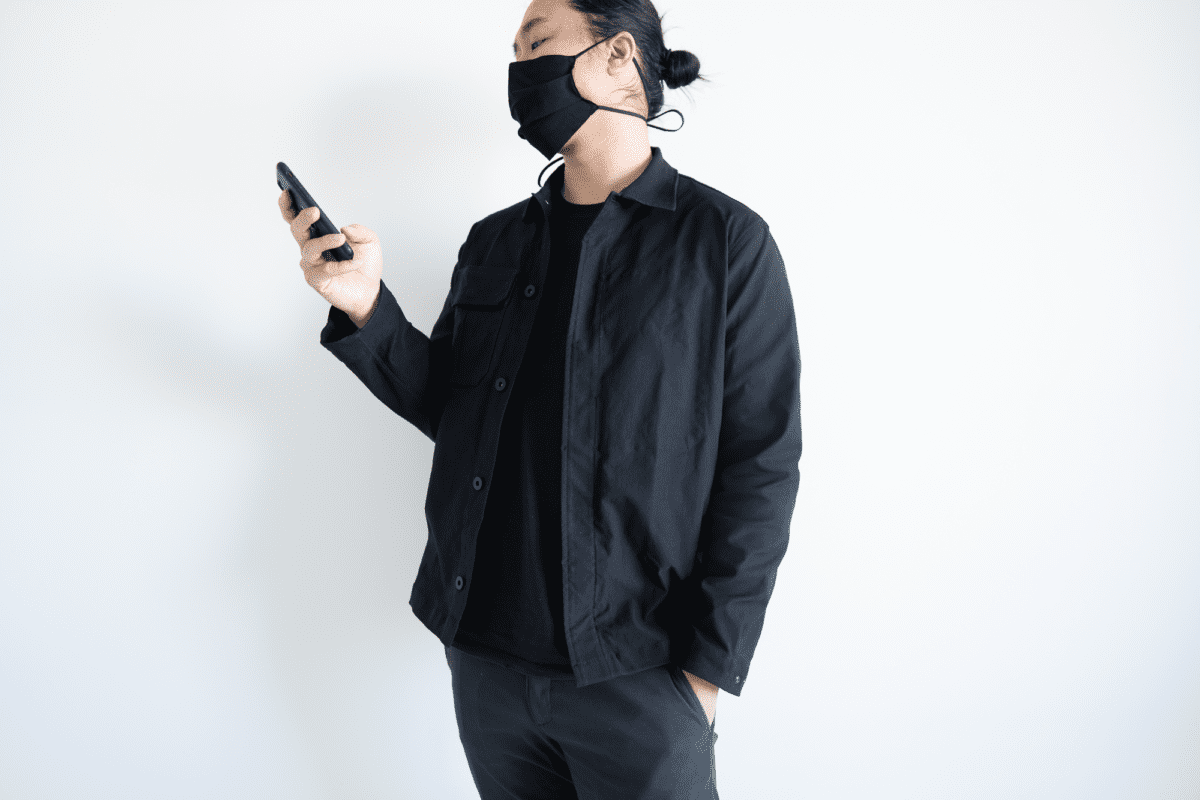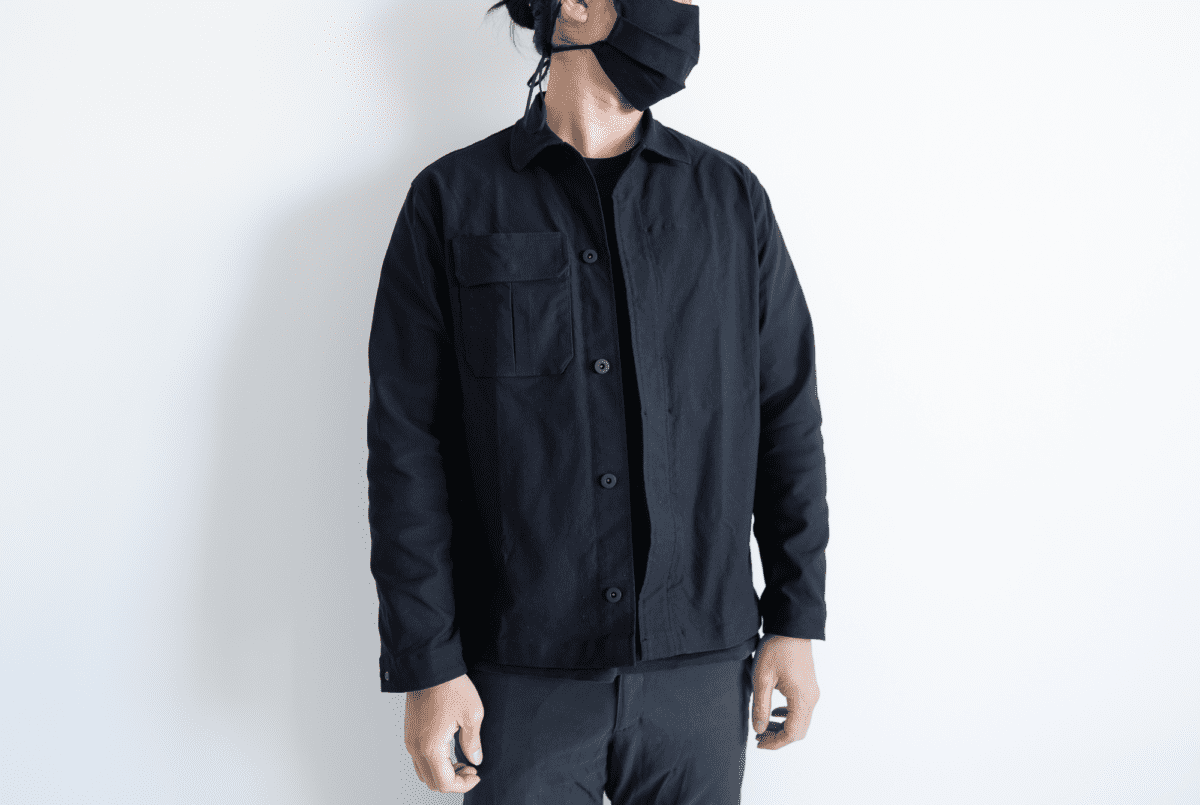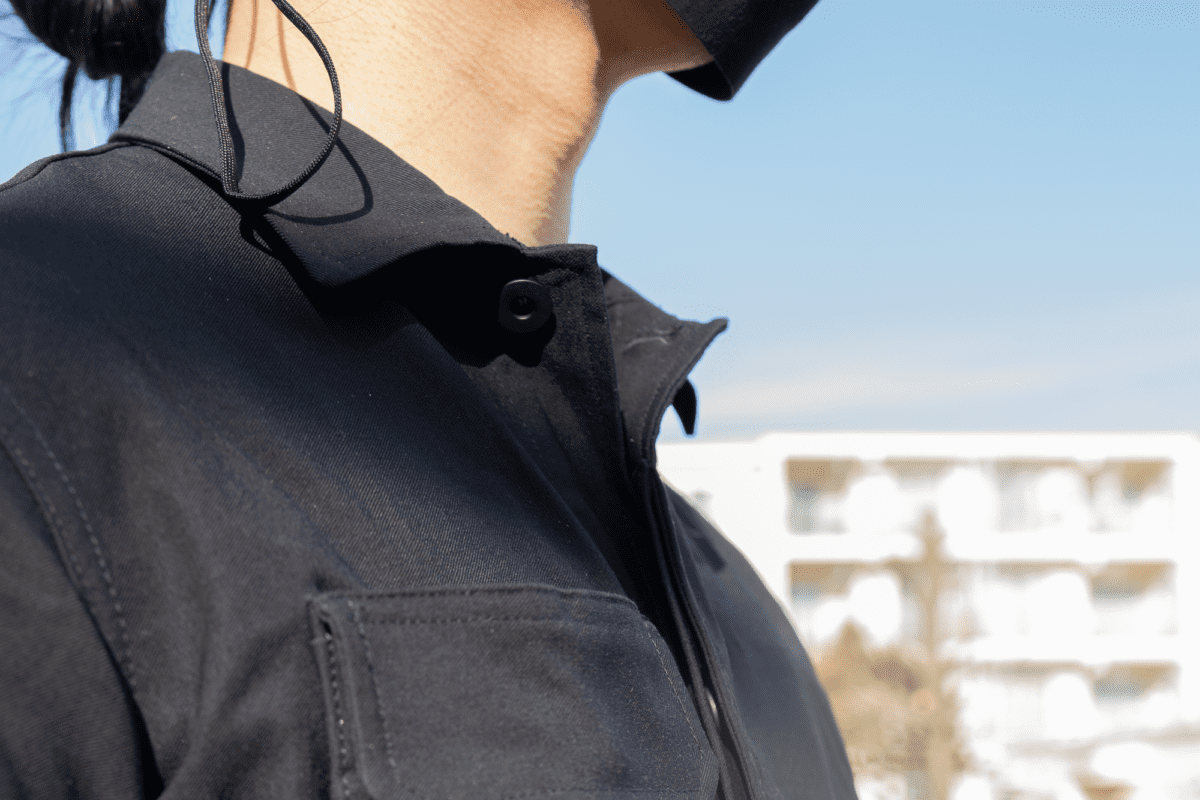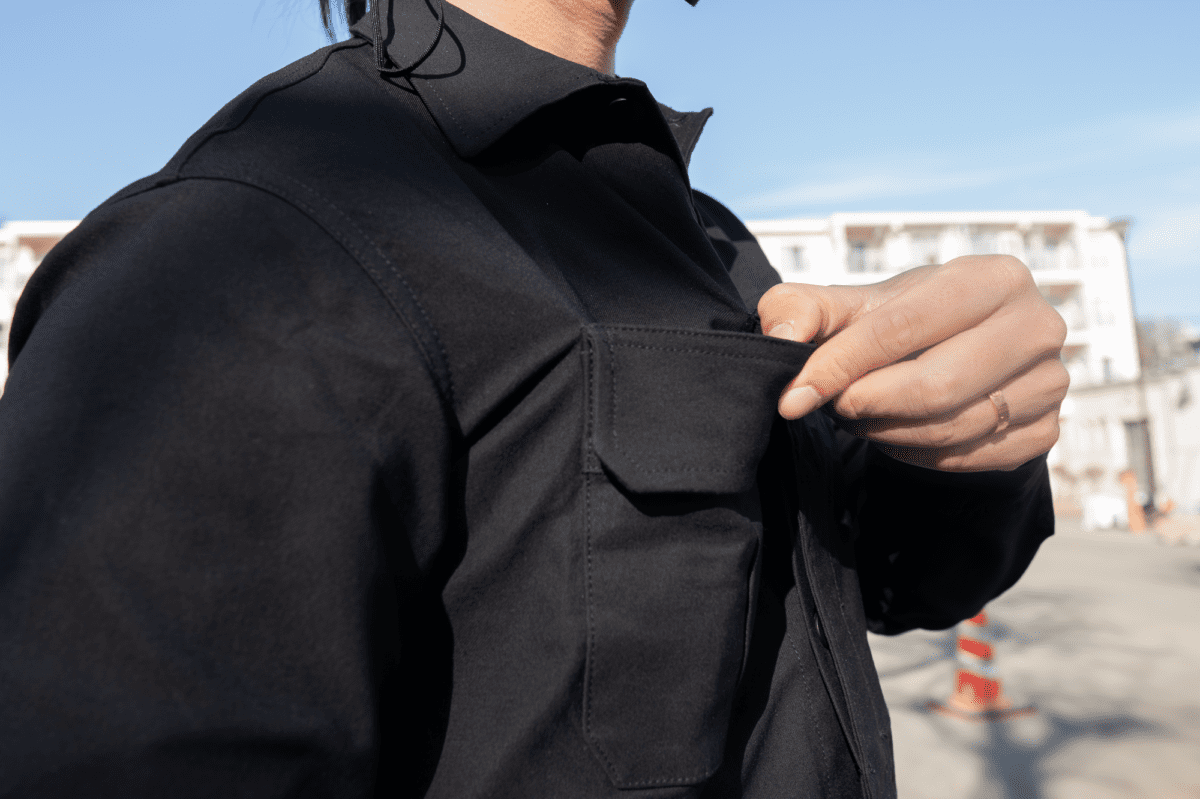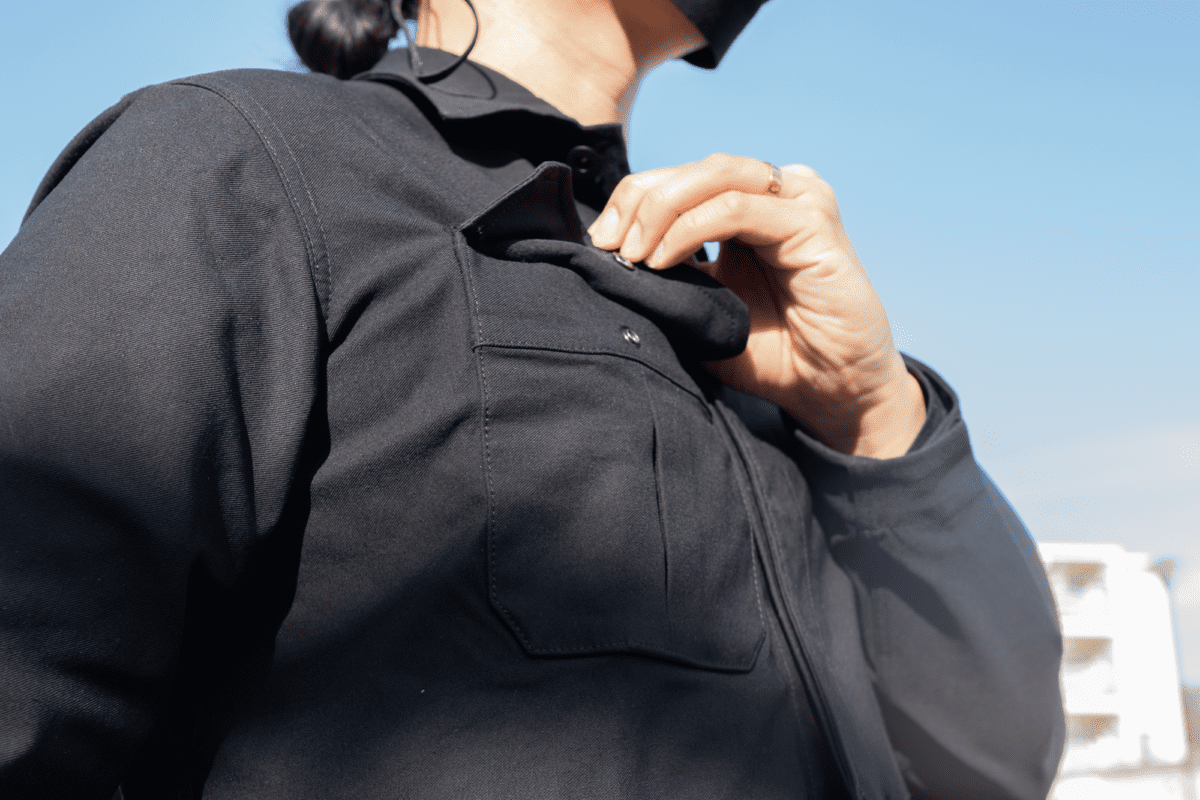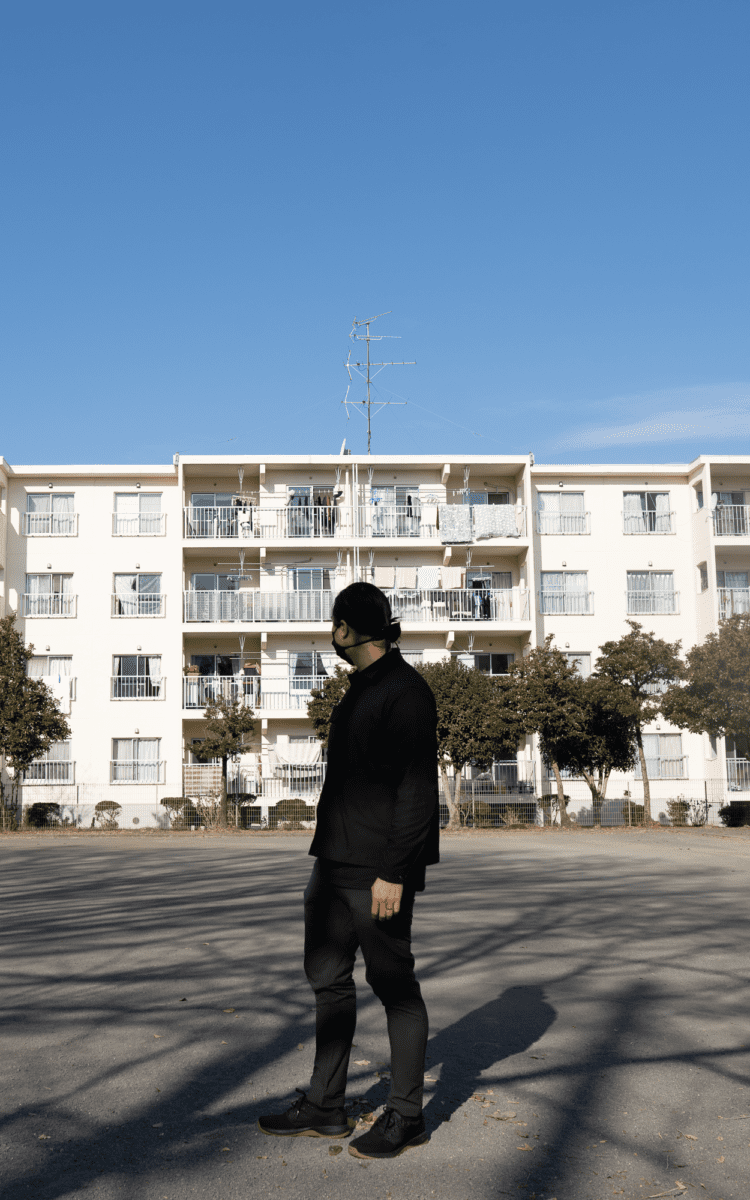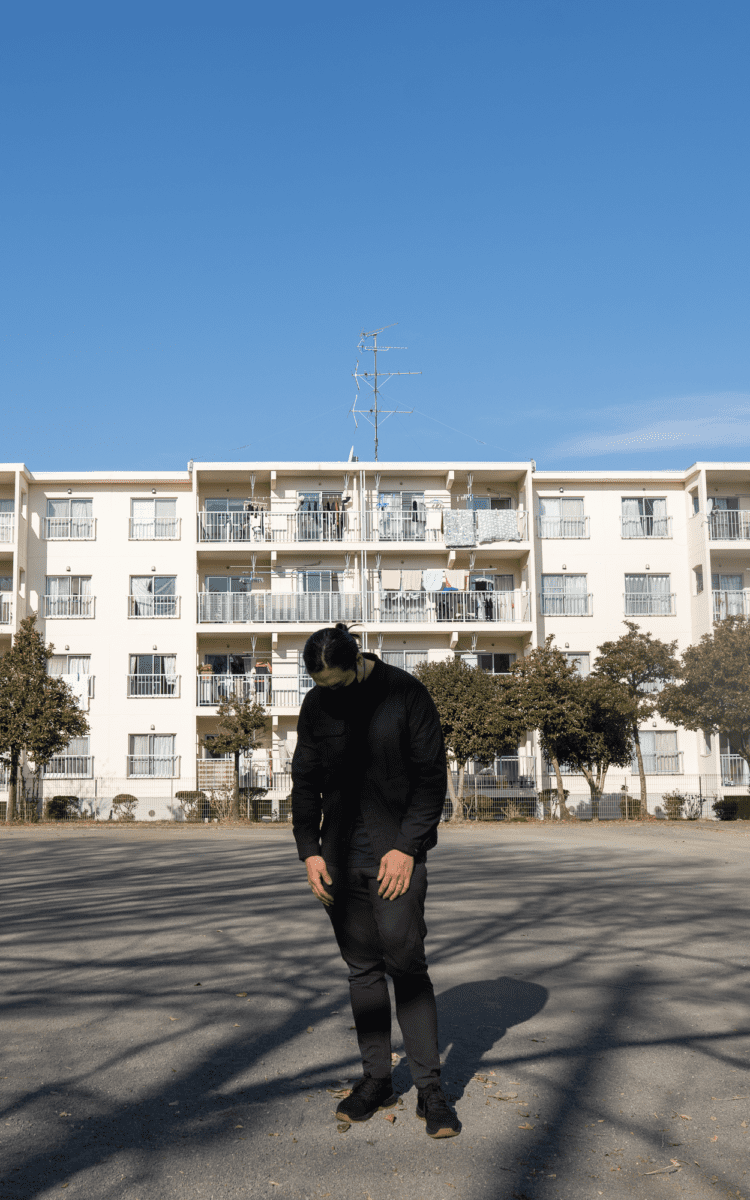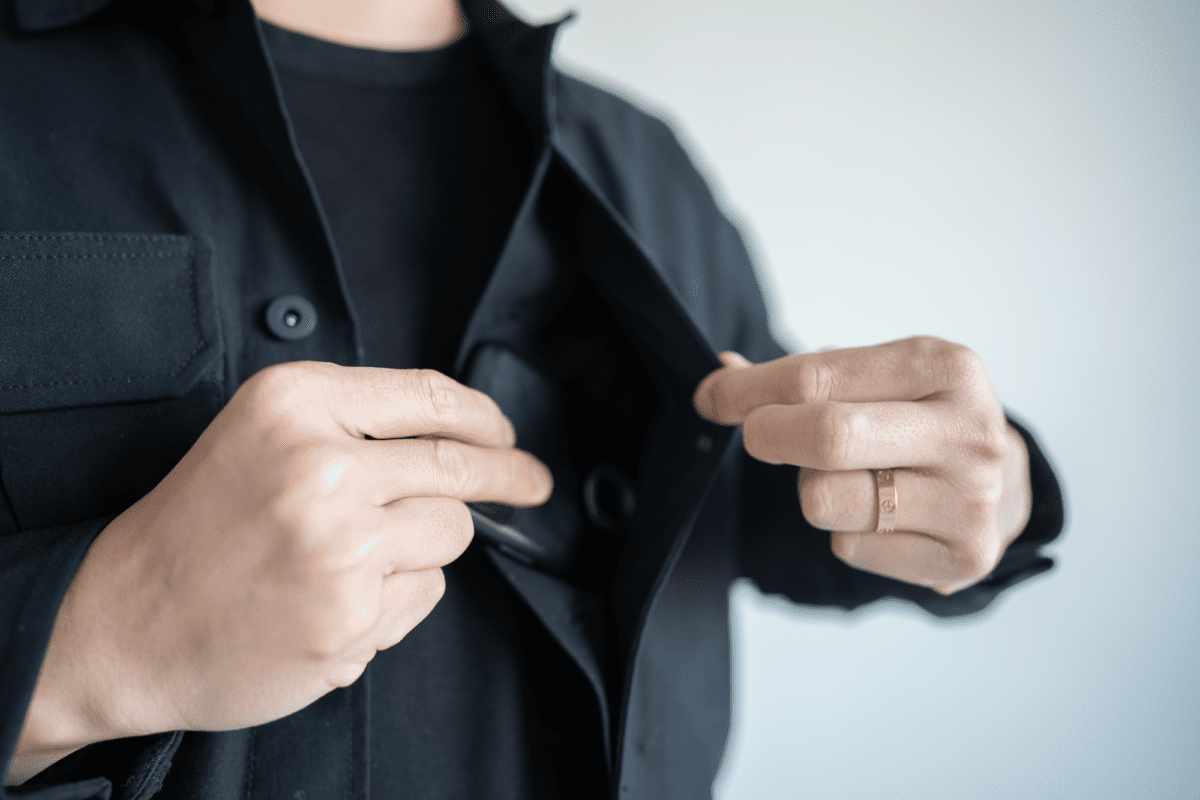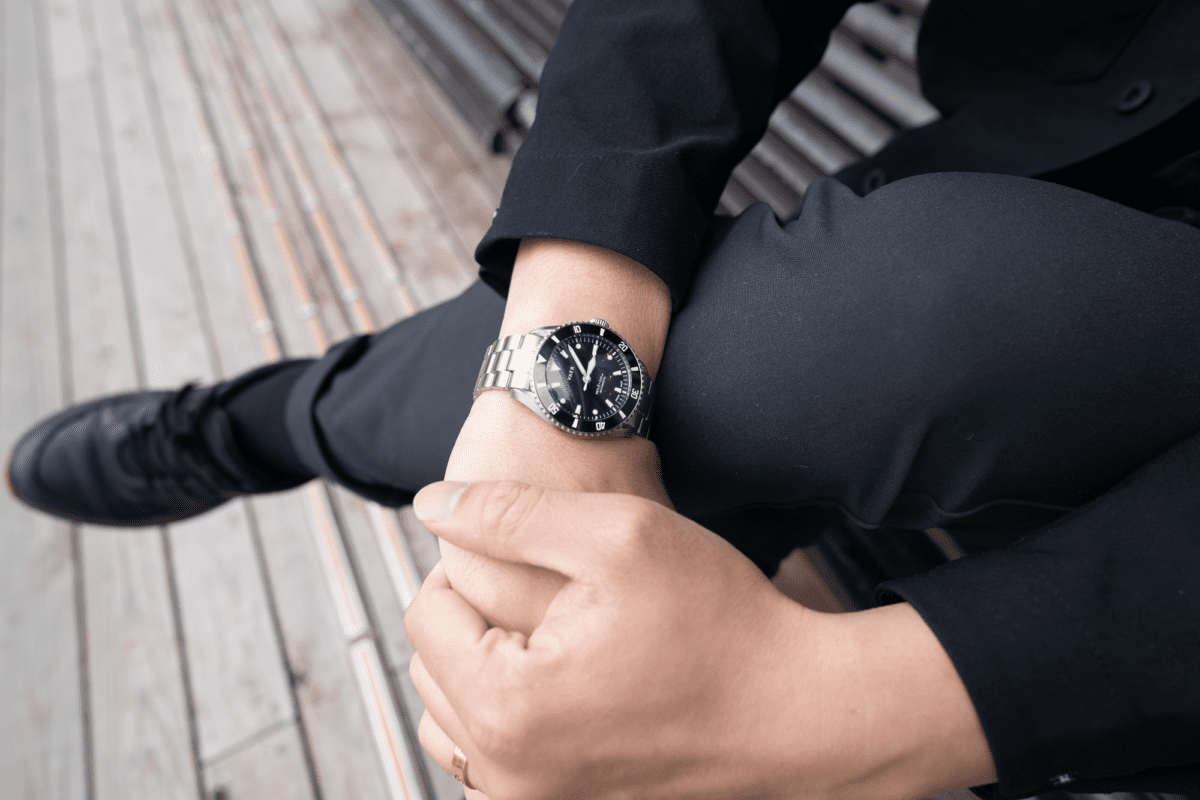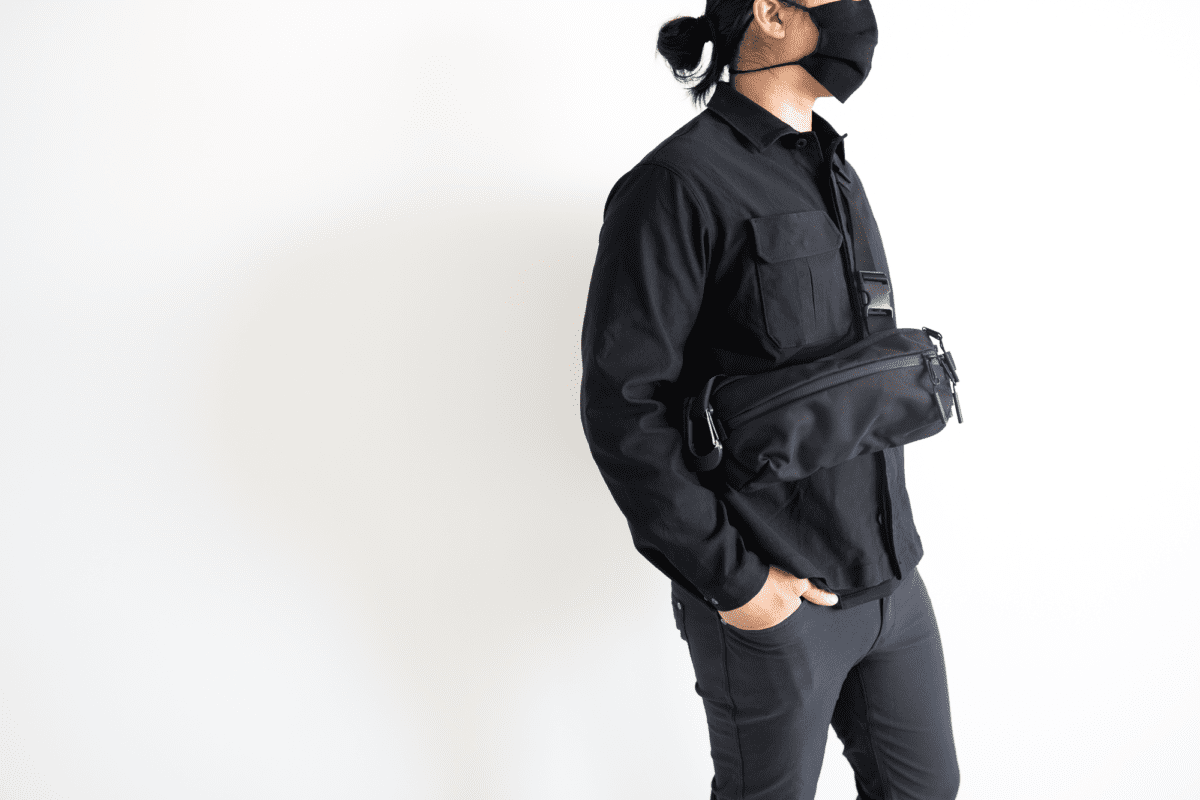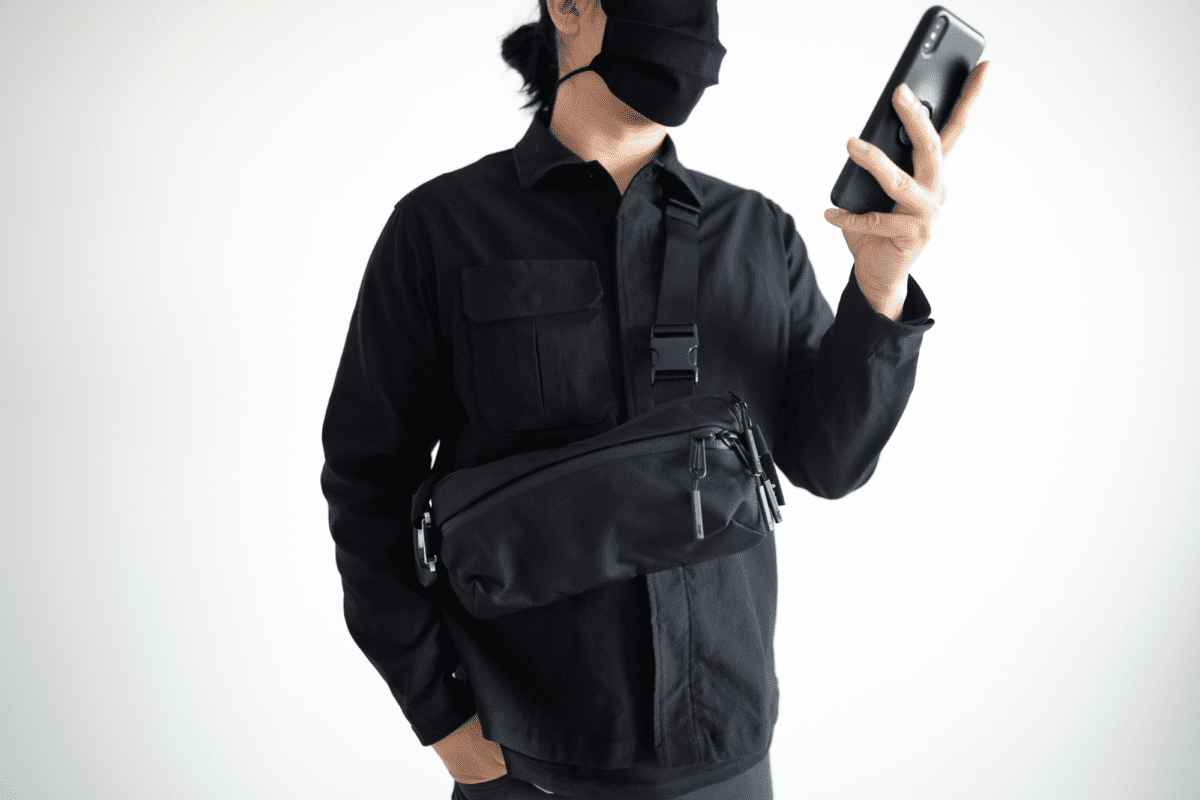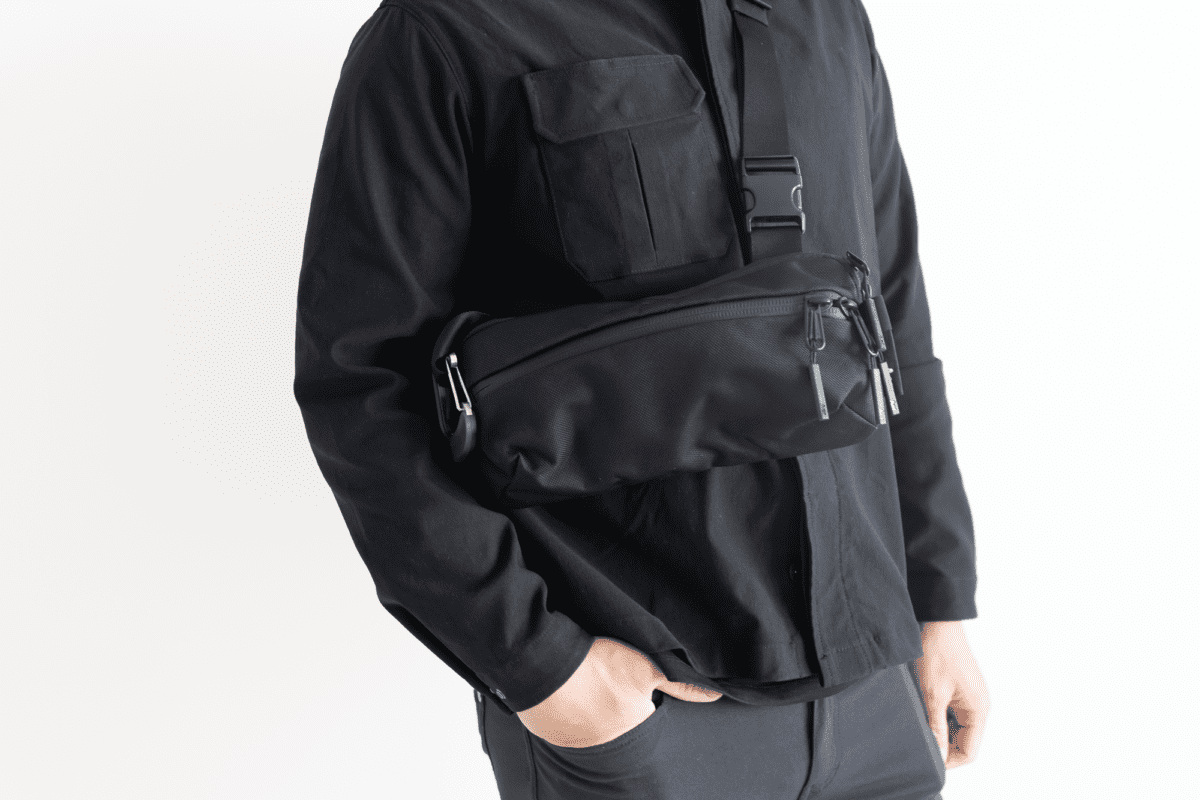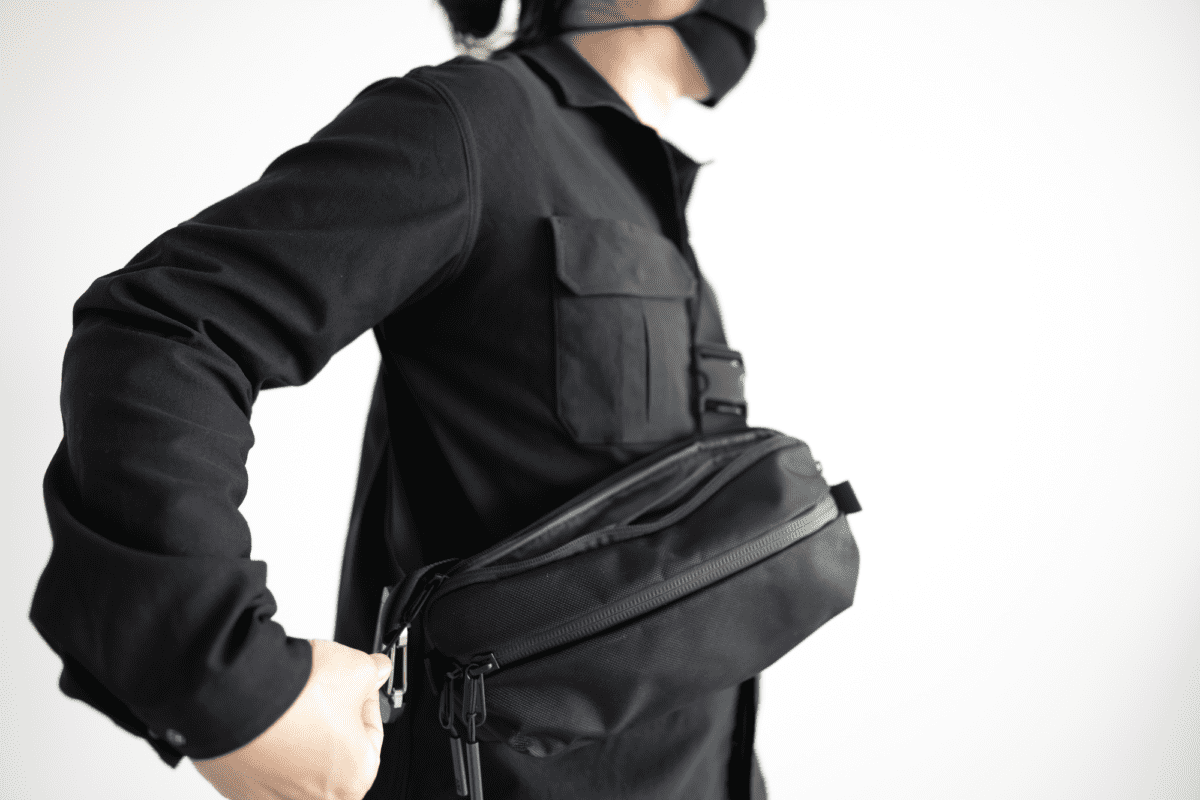 Like this review? See all of my in-depth reviews.
Also, consider supporting me by being a Patreon. Every cent given will go back into improving the content of this website.
Tagged jacket outlier overshirt review strongtwill