This website is made possible by readers. I may earn a small commission when you buy through the links in this article at no extra cost to you. Learn more.
Details
Price 62.30 AUD (approx 43.50 USD) on shopausair.com
Use code ALEXKWA for 15% off your entire order
Overview
AusAir is a purpose-driven company. They carry one product and one product only. And that's masks.
In a world where the pandemic has propelled the demand for masks, every company seems to be making half-hearted attempts at mask designs.
Clothing and backpack brands like TOM BIHN, Outlier, Western Rise, GORUCK, and Aer have their own masks, with varying levels of success.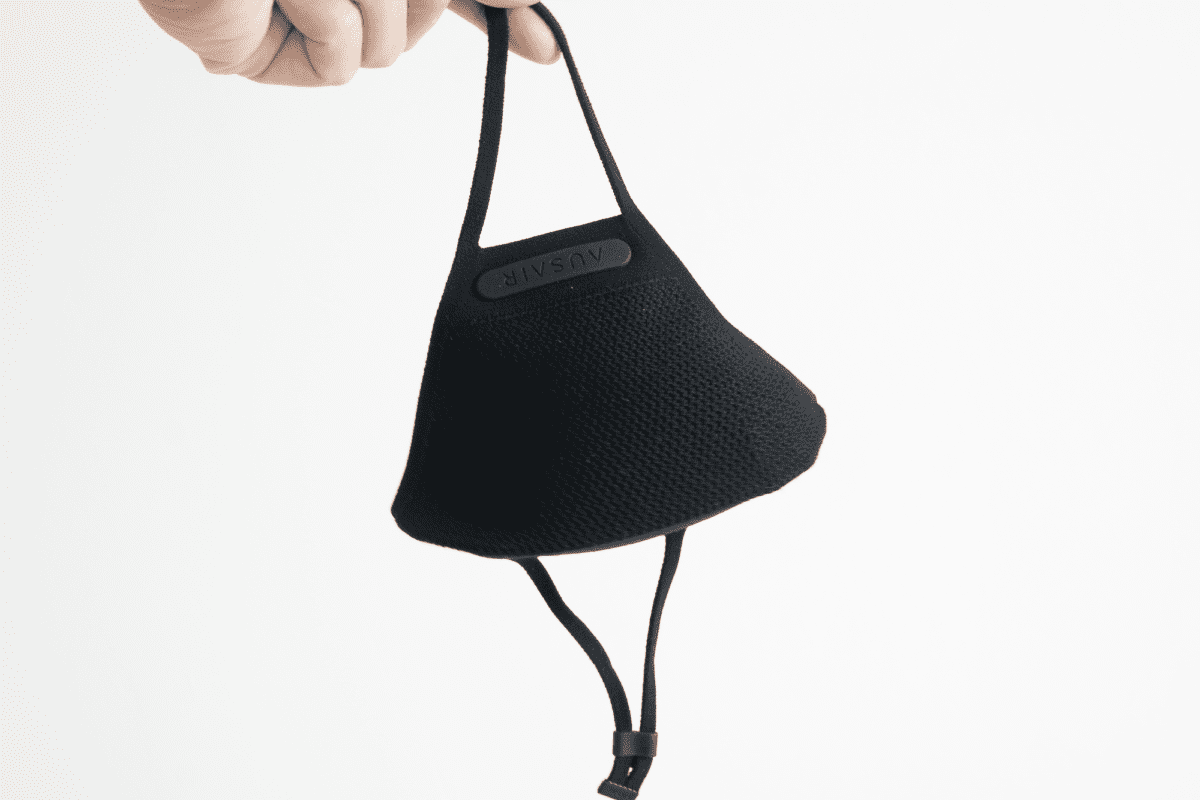 AusAir, on the other hand, only designs masks. It is their core business which means they have more on the line. The advantage of getting your masks from such brands is that they are usually much more advanced in filtration technology and thorough with multiple sizes for all face shapes.
Having previously reviewed the AusAir AirFlex Mask, I go into this review of the AusAir Airweave Merino Mask with high expectations.
Style
The AusAir Airweave Merino Mask comes in three sizes; medium, large, and extra large. They usually have a kid's size, which doubles as small size, but not for this mask.
There is a nice size guide on the product page, but I automatically went for the largest size given my experience with countless masks. It was the right call, and I even think it could be a little bigger as it doesn't completely cover the sides of my face.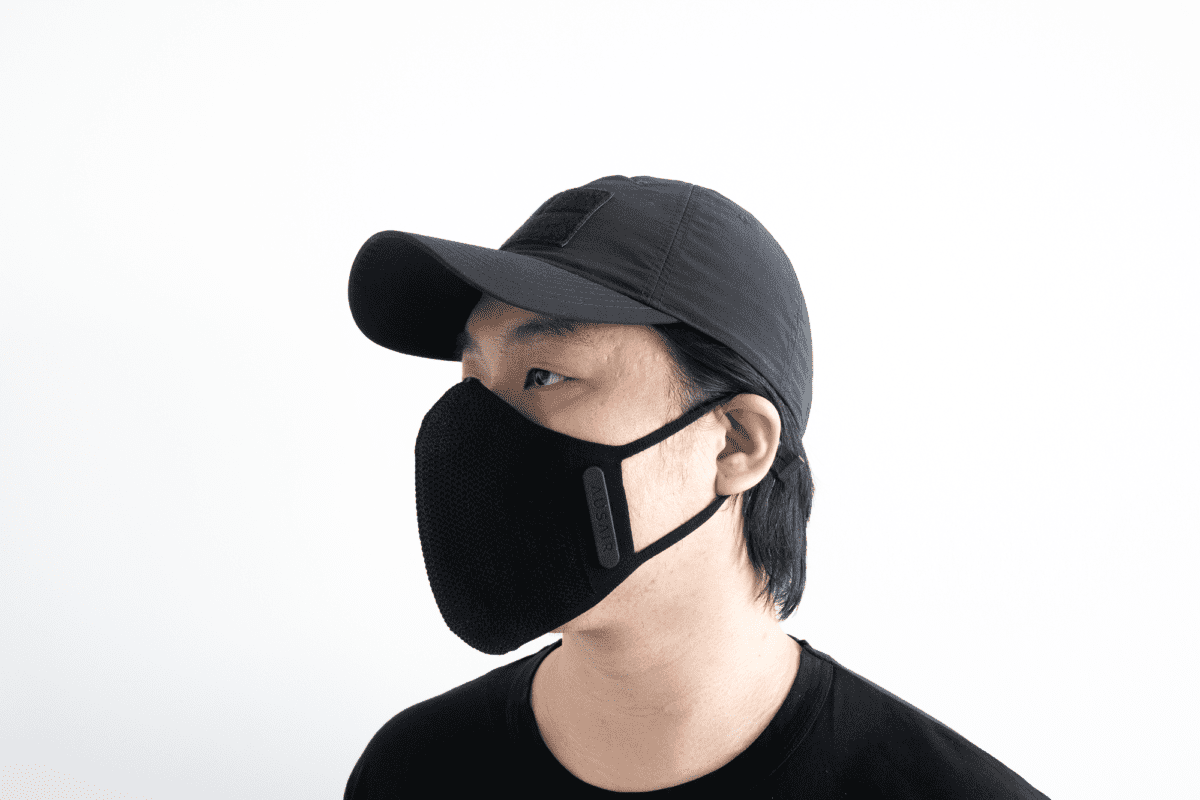 The merino weave in the name accurately reflects the visible weave patterns. These make the mask look "softer" and more organic, unlike sleeker masks out there. On both sides, there is a rubber brand tag that functions as studs on the other end to secure the filters to.
Despite being a woven mask, the edges are clean, making it look relatively polished. However, long-term usage of the mask would likely lead to stretching and fraying, so I will share the condition after some use.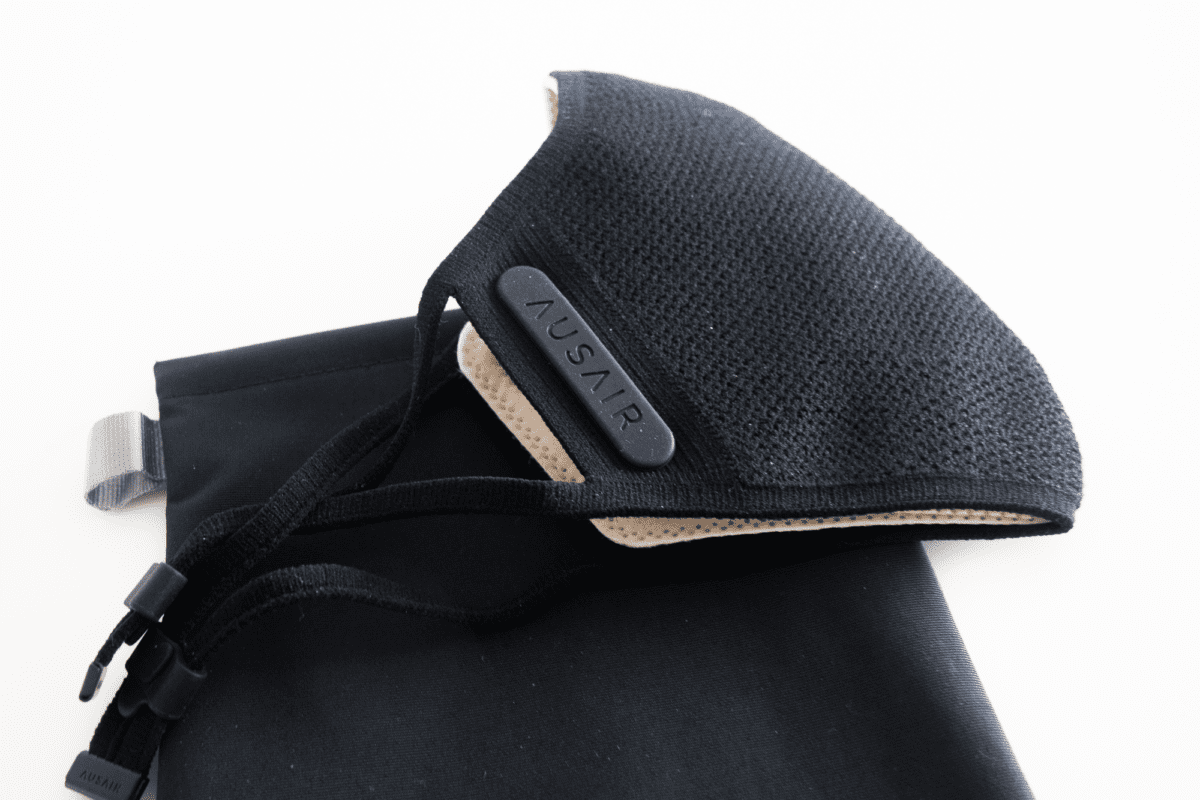 The mask comes included with two filters. These filters are a standard brown color. I wished they would have matched the mask color or are at least white to keep it monotone. You might think it doesn't matter since the filter is on the inside of the mask, but the filter does peek out of the mask a little on the top.
But no one likes ads, so I got rid of them. If my articles helped you, I ask for your support so I can continue to provide unbiased reviews and recommendations. Every cent donated through Patreon will go into improving the quality of this site.
The straps are adjustable by putting them from the back of a clip, but any unneeded length sticks out the back. Personally, I didn't have any extra length at all.
Material
Merino wool is often hailed as the magic material for travelers. It was only a matter of time for this temperature-regulating, moisture-wicking, odor-resistant, material to come to a face mask.
The AusAir Airweave Merino Mask uses merino wool from Australia. Unfortunately, the micron count, which determines the fineness of the wool, is not listed.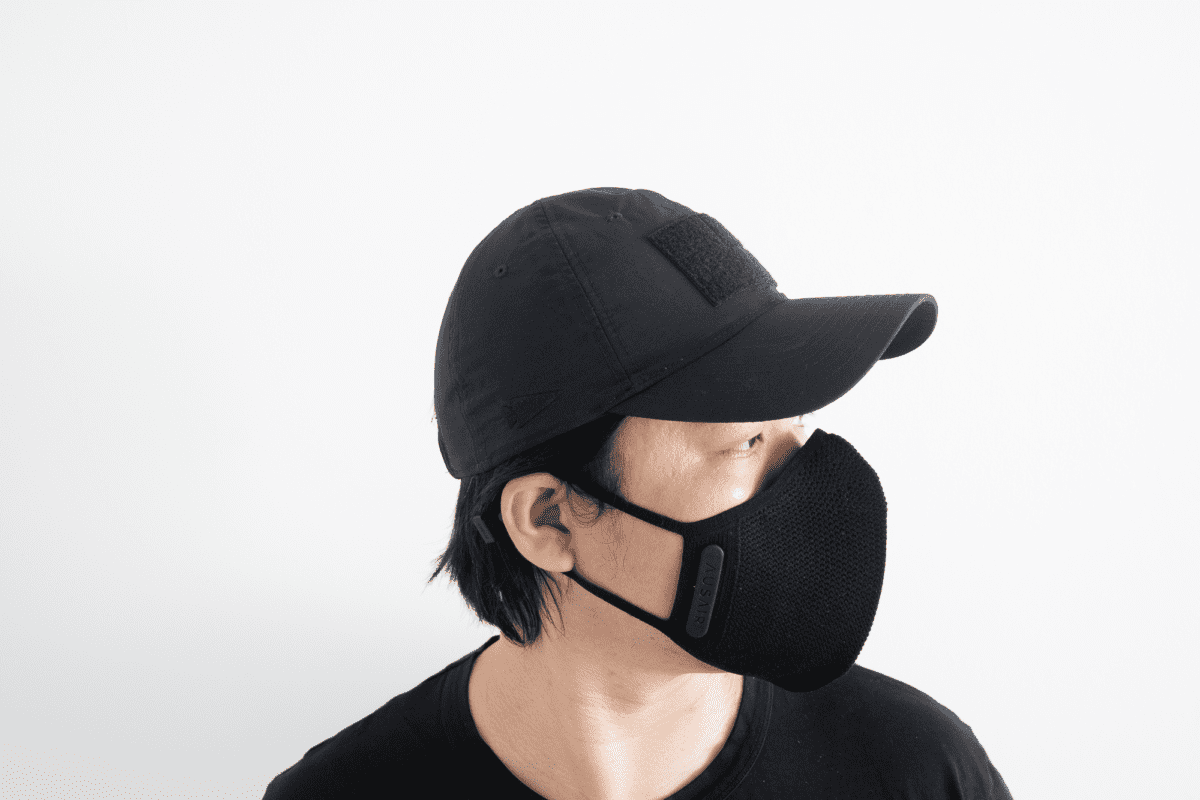 The filter is probably the reason you should invest in an AusAir mask. The filter's key component, a bacterial deactivating copper layer, has been independently certified to filter more than 99% of viruses, bacteria, and air pollution.
Suffice to say, this level of filter technology is probably overkill. But, I will definitely be bringing them along in cities with less-than-ideal air conditions.
Usage
The interior materials of the mask have been designed to be very comfortable. However, you do feel the edges of the mask pressing against your face. They feel a little rough against my cheeks.
At the loosest setting on the largest mask, I could feel the straps pull against my ears. It's not comfortable, but it is something that will make the back of my ears sore if I have it on for a long time.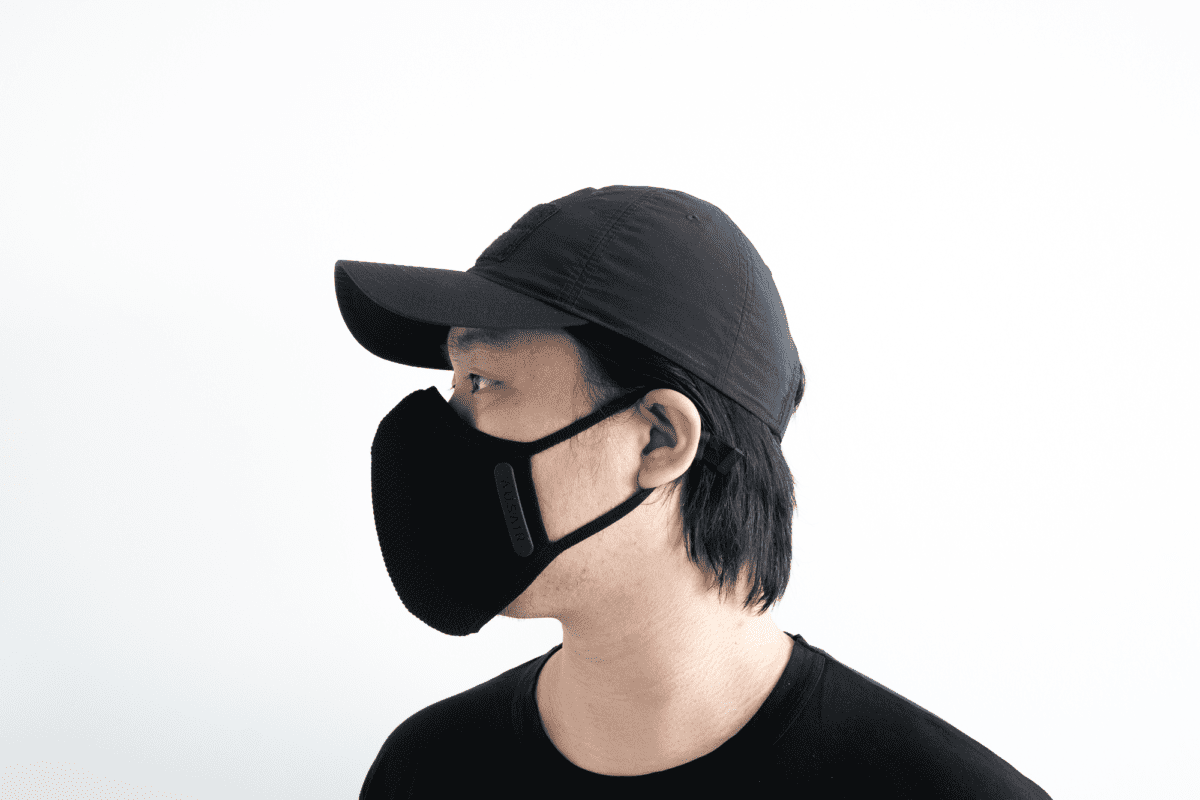 Attaching the filters is an easy operation. You secure the four studs on the mask through the holes in the corner of each mask.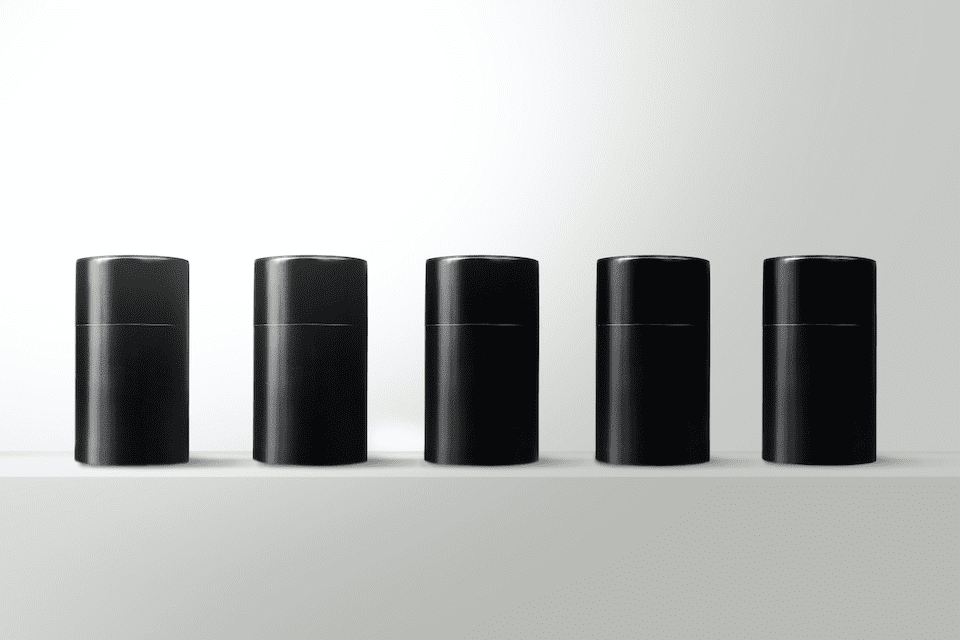 I found a 100 year old company that would create these heirloom quality canisters for me. They are handmade and will keep your tea leaves, coffee beans or anything that you need dry for years to come.
or read review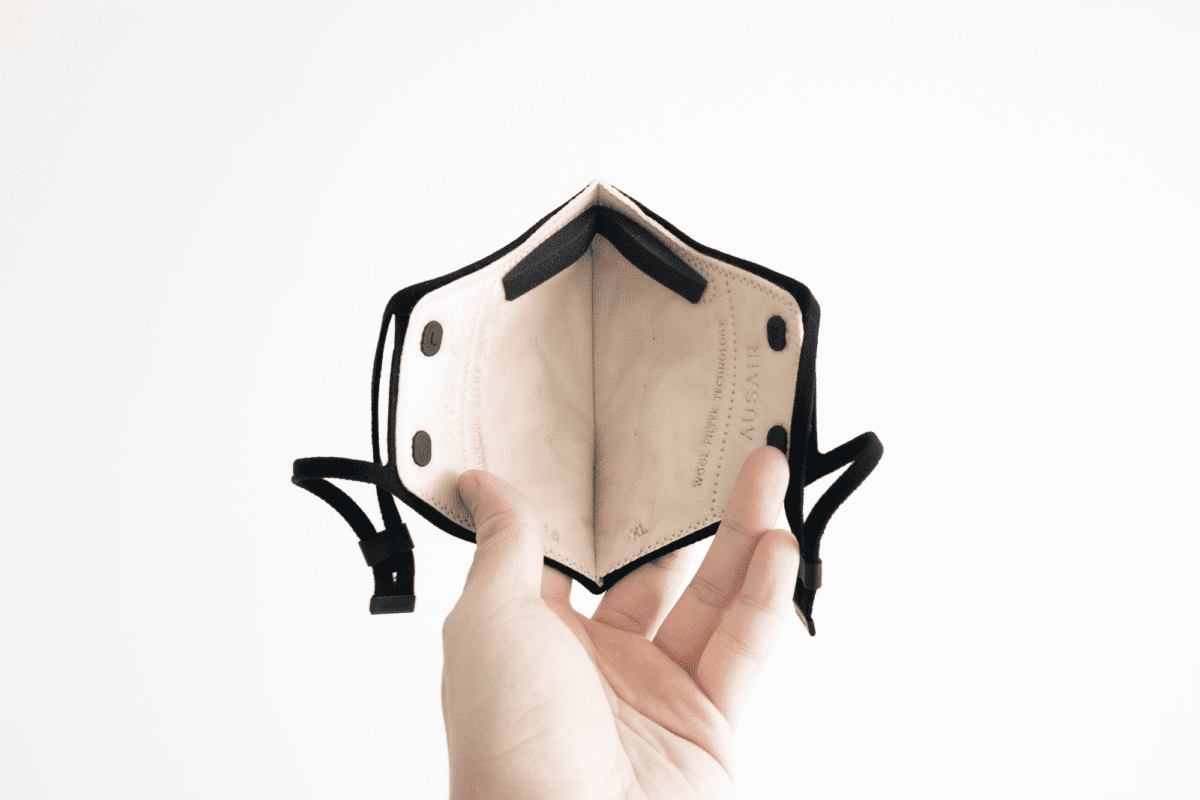 Compared to other masks with filters, it felt much easier to breathe with the AusAir Airweave Merino Mask. However, given that it is wool, it can get hot easily, especially in the brutal Tokyo summers. I do think it is relatively breathable compared to something like the Western Rise StrongCore Merino Face Mask, even with filters.
The replacement masks are relatively pricey at AUD $29 for a 3-pack, with an AUD $10.90 shipping cost to Japan or the US. That makes each replacement filter about USD $9.35. I know this is some advanced filtration technology, but this price can be quite steep for penny pinchers like myself.
There is another issue of filters going out of stock. Although it is unlikely to happen often, it happened during the peak of COVID-19 with Airinum filters. Luckily, the Airweave Mask works well without filters too.
Conclusion
If you want to best of the best, and is willing to pay the price, then the AusAir Airweave Merino Mask is the mask for you. You get the most advanced filtration technology in the coolest package.
Additional Images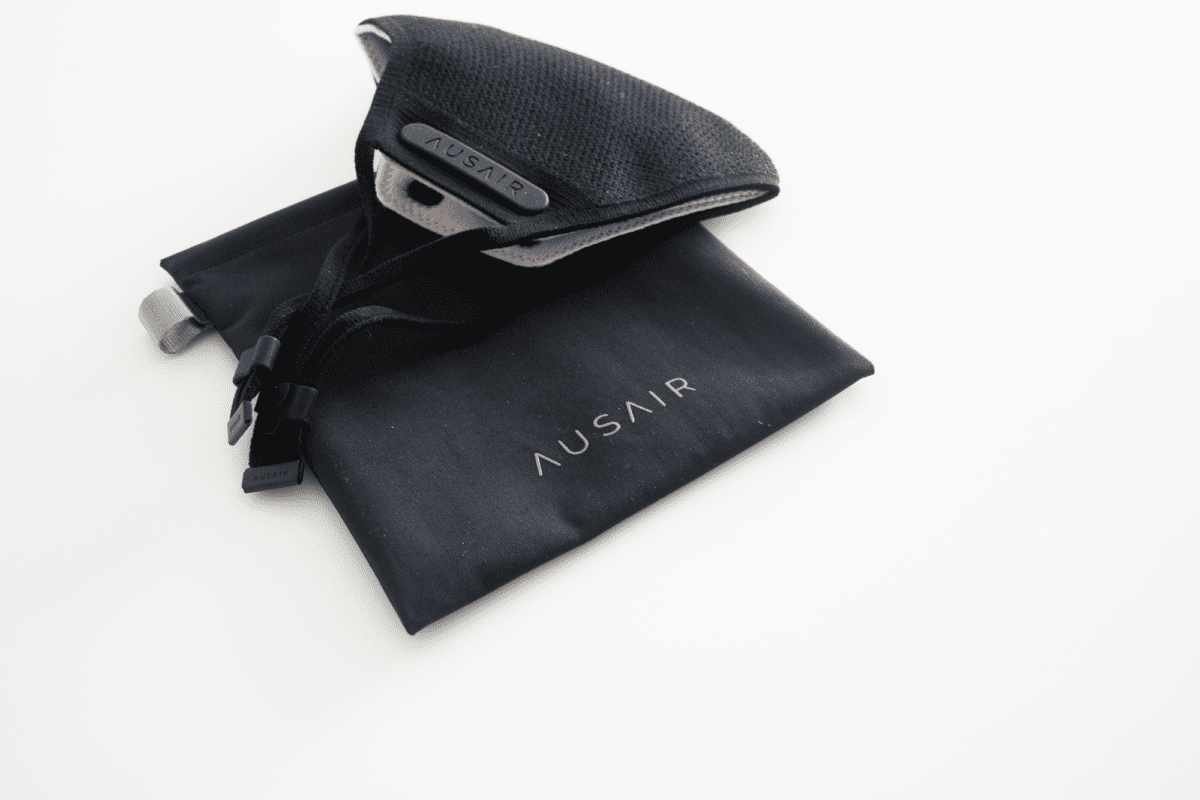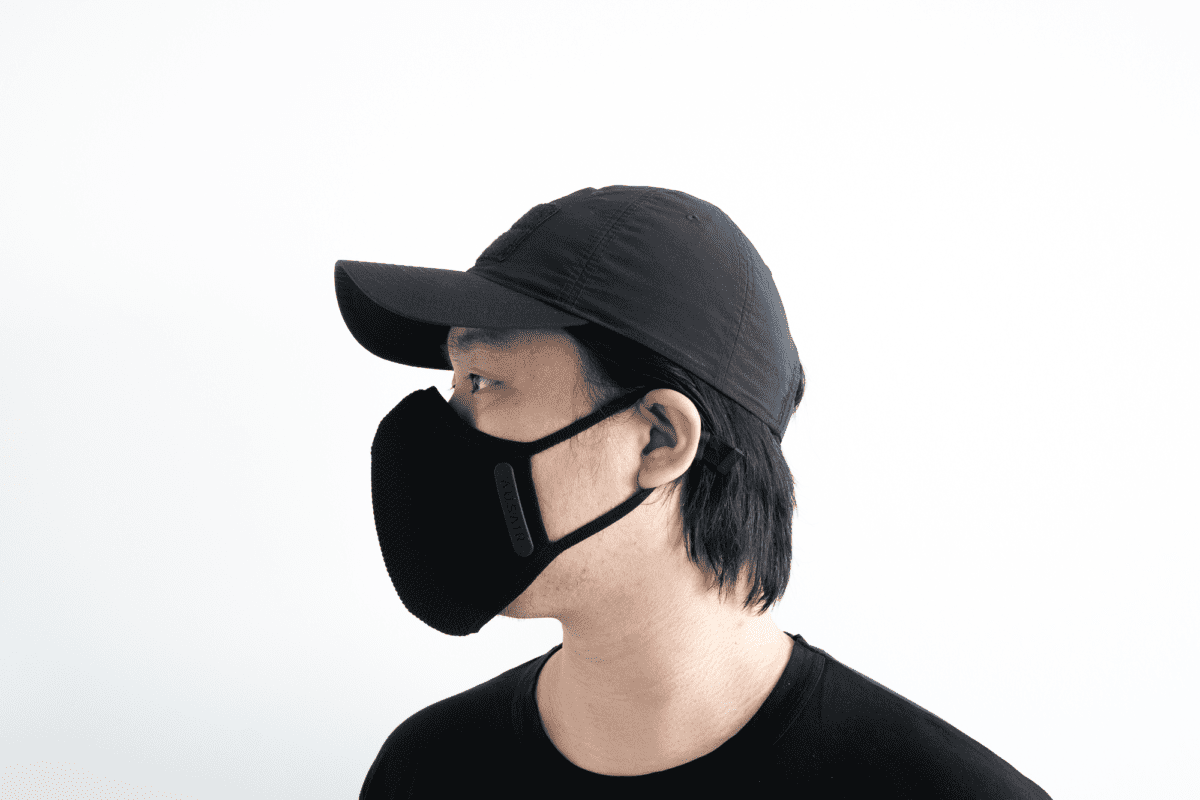 Like this review? See all of my in-depth reviews.
Also, consider supporting me by being a Patreon. Every cent given will go back into improving the content of this website.