This website is made possible by readers. I may earn a small commission when you buy through the links in this article at no extra cost to you. Learn more.
Details
Overview
I first got into Outlier after getting absorbed into their quest for perfect balance of functionality and style. Over the years, it kind of feels like Outlier has conquered this balance, gotten bored, and started going crazy with their designs.
To quench this desire for exploration, Outlier themselves have what they call experiments, where they release products in limited runs that experiment with new styles, materials, or combinations. The limited-run also means that they could not offer pricing that comes with a larger manufacturing order; thus experiments are usually pricier.
The experiments that get lukewarm reception will fade into the archives while the select few will graduate into mainstay pieces. Some of my favorite pieces, like the Outlier Futuredarts, started as experiments.
One of these experiments, number 275, is the Nexhigh Waterfall SystemA, looks to be the piece that graduated into what is being called The Kit, the subject of this review.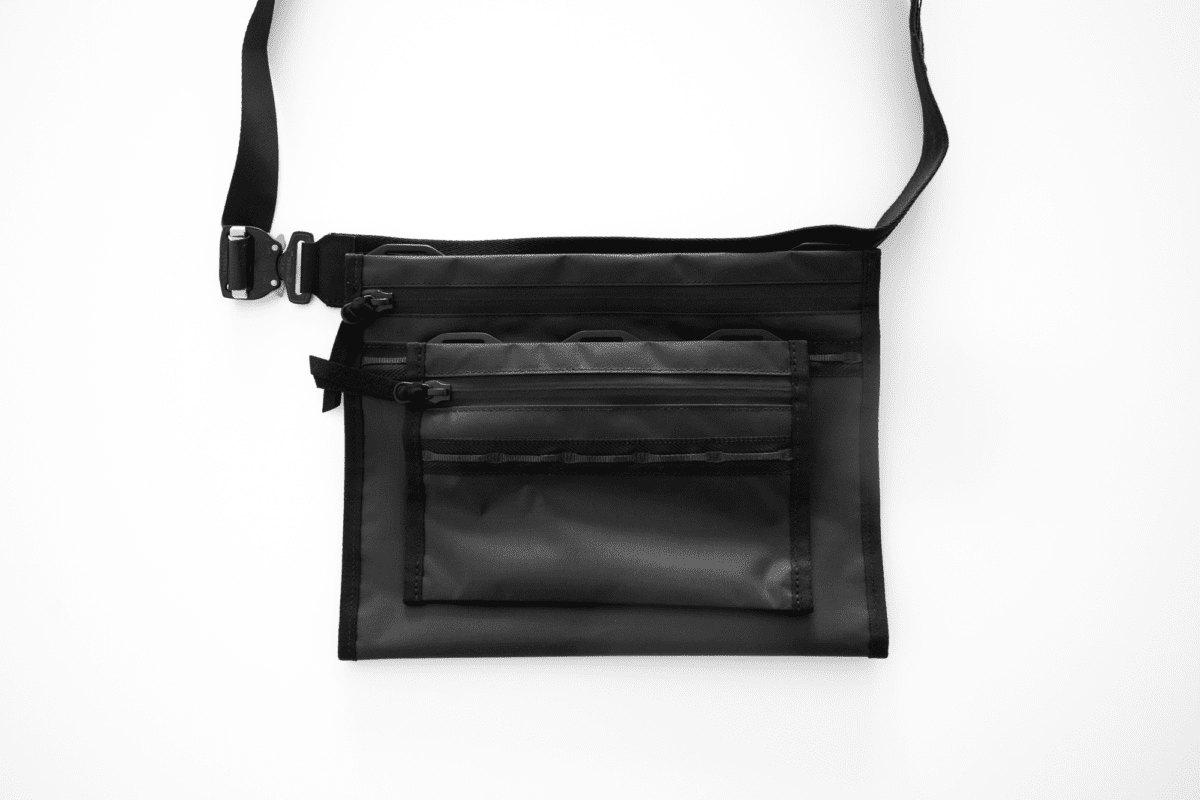 Style
There are many things to like about Outlier, but I think it's fair to say that many pay a premium for the impeccable design. Meticulous crafting techniques, quality materials, and elevated product photography create the allure around the products. However, it is that hint of avant-garde flair that is the hook for me.
While Outlier isn't cheap, I find it absolutely worth it to pay $198 for a quality and functional piece like the Outlier Bombworks. But $555 for a bag like this needs something more. It needs that Outlier flavor that you can't get anywhere else, even if you pay for it. And The Kit has just that.
There is something about the combination of Nexhigh fabric, molle, and metal hardware that intrigues me. The subtle contrast between black/dark gray tones, something that I usually dislike, somehow gives it a distinctive Outlier look. It would be hard for anyone not to think that this is a high-end, fashion-forward piece of gear.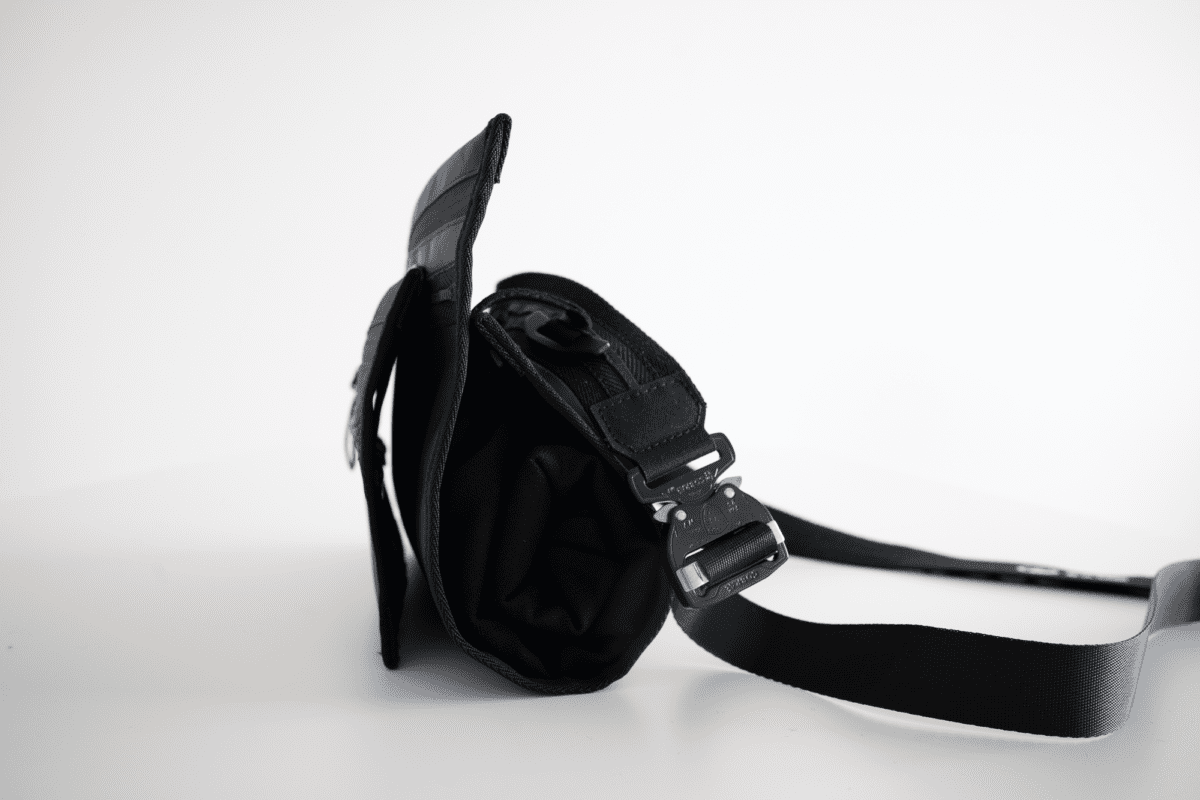 While such a look can usually be overbearing for casual situations, the size and color of The Kit somehow suppresses that, making it suitable for any situation. Whether intentional or not, it amazes me how a piece can be casual enough to go to the kopitiam (coffee shop) in Singapore, and at the same time, elevated enough to be caught on the front row of a fashion week runway.
For those new to Outlier and techwear in general, the look might be too "tech." If you already like Outlier and similar brands, chances are The Kit will be right up your alley.
Of course, the highly modular nature makes styling possibilities with The Kit endless and means that you can tone it down or ramp it up to your liking. You can change the entire configuration or even just detailed ones like having the small pocket off-center.
But no one likes ads, so I got rid of them. If my articles helped you, I ask for your support so I can continue to provide unbiased reviews and recommendations. Every cent donated through Patreon will go into improving the quality of this site.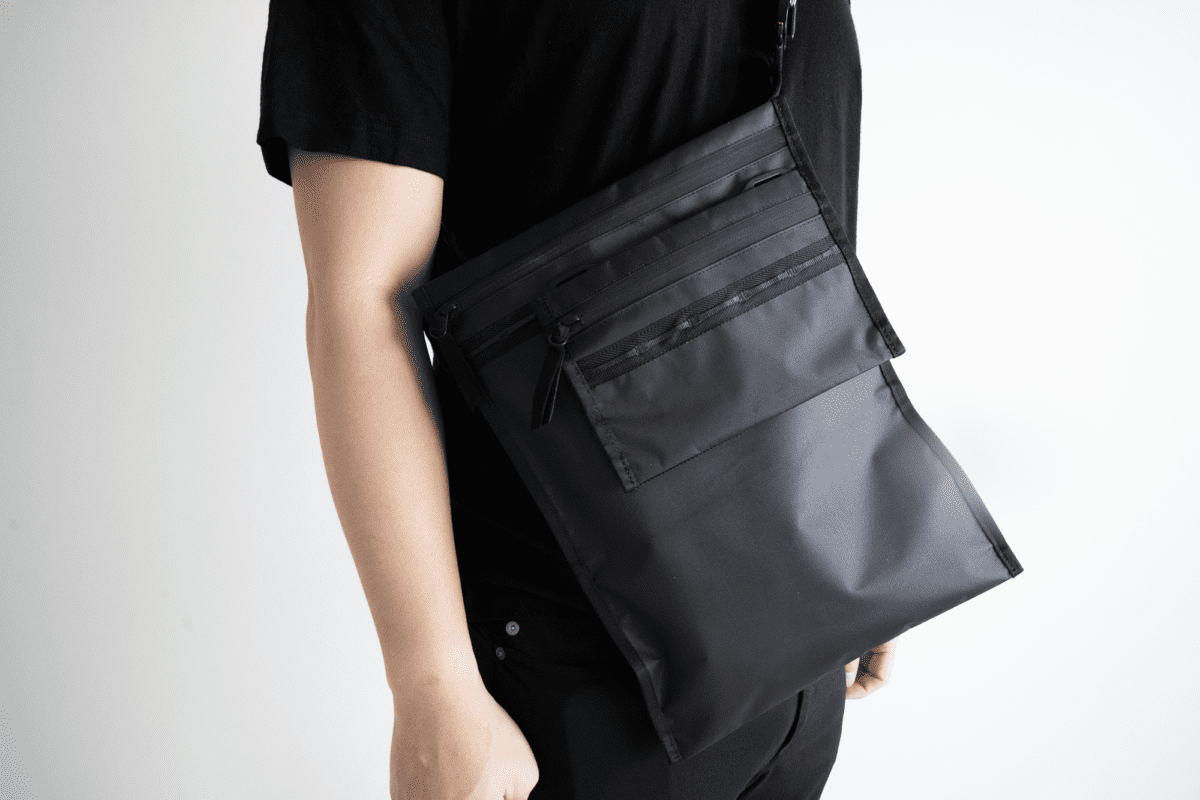 Because the webbing belt is essentially just the Outlier Polyamour Belt with molle, you can use it as a regular belt without the pockets.
If you already have the Outlier Polyamour Belt, you can actually throw that into the mix and create some two-belt styling. However, the difficulty gets higher with all the possible combinations to consider.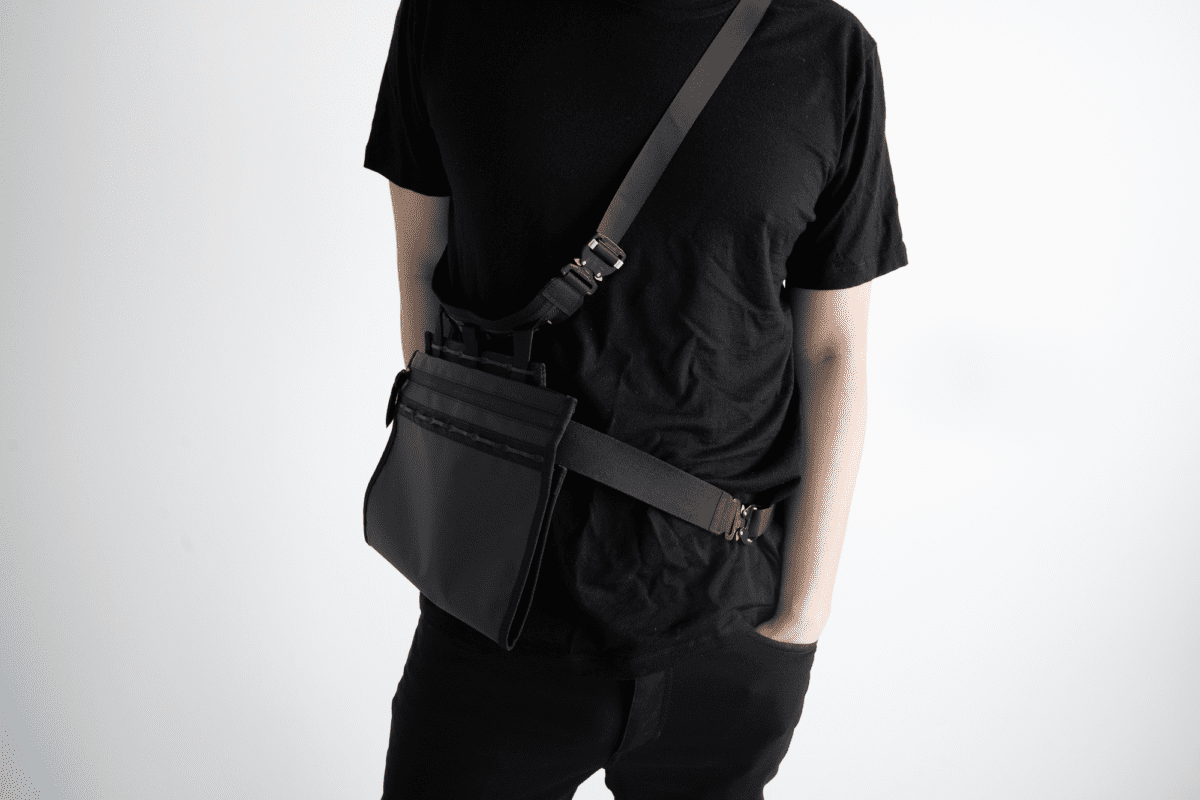 Material
The Nexhigh is a custom-made fabric designed to replace the Ultrahigh Dyneema Composite previously used on products like the Outlier Ultrahigh Rolltop or the Outlier End of Worlds. Ultrahigh has quite the reputation, and I had thought that replacing it would be impossible, but Outlier has definitely outdone themselves with Nexhigh.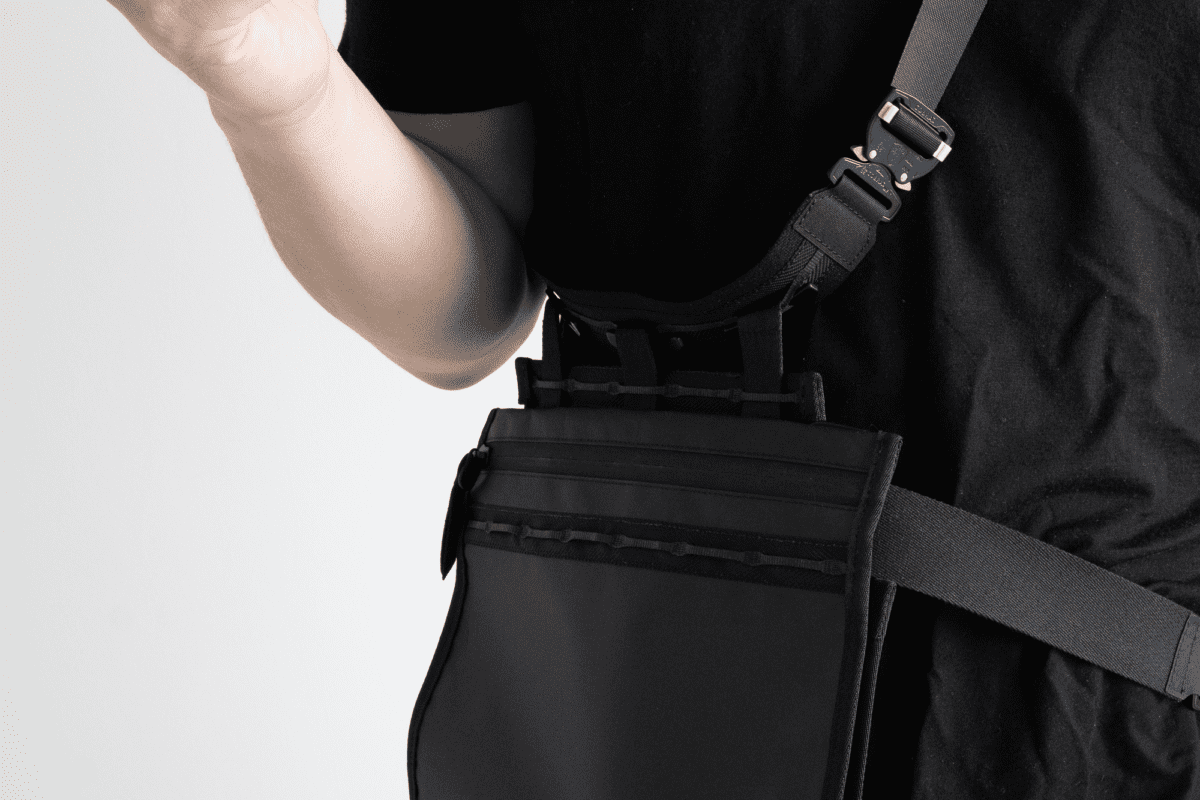 Unlike the tarp-like Ultrahigh, Nexhigh is stiffer and more rigid because it uses a thicker Mylar film compared to the one on the Ultrahigh. Along with the lack of stretch, this lets it keep its structure well and stay more secure when packed with stuff. The stiffness still allows for bending and folding, giving it the perfect balance on a piece like this.
I don't have the Ultrahigh on hand for comparison, but comparing it to pictures of the Ultrahigh, the Nexhigh is noticeably smoother, adding to the sleek, premium look. I have little double that this is a better fabric than Ultrahigh, since I find it hard to believe there is a fabric that can beat this one.
Usage
The Kit consists of four main components.
1 Large molly pocket
1 Small molly pocket
1 Molly webbing belt
5 Molly hooks
Large molly pocket
This pocket comes folded in half out of the box. It's a single zippered pocket without any internal organization.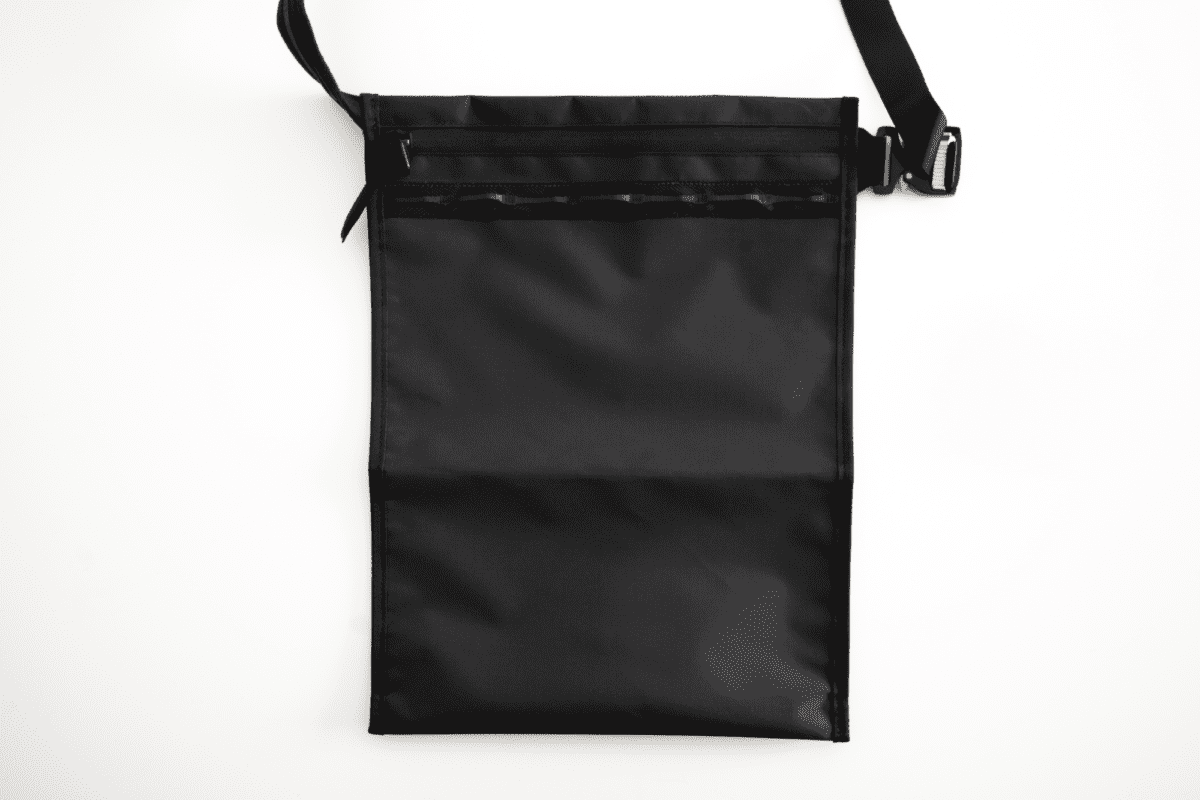 It comes with four rows of molle with seven loops on each; one on the front and three on the back. On the back, there are two rows towards the top and one at the bottom.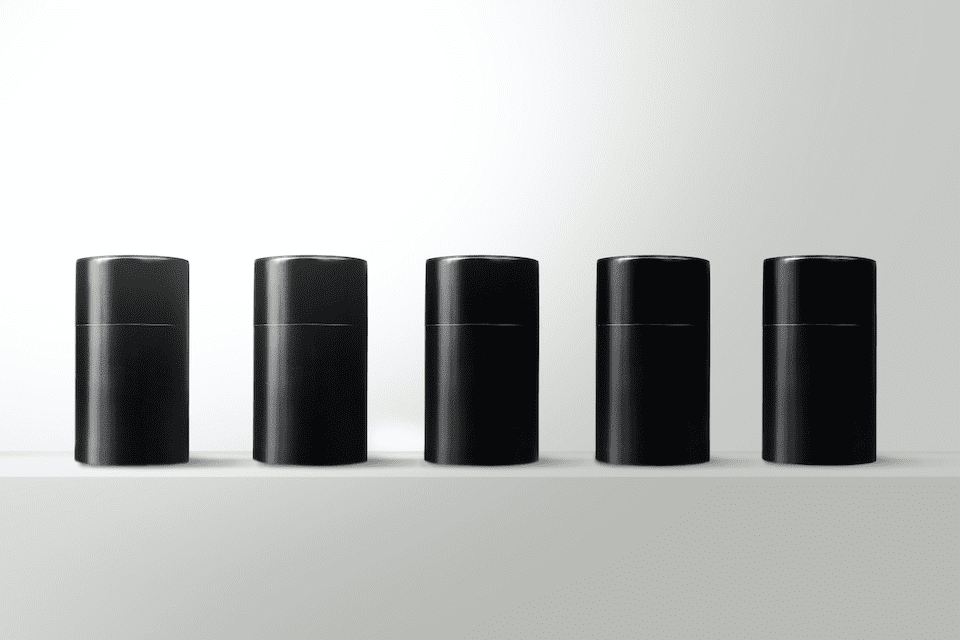 I found a 100 year old company that would create these heirloom quality canisters for me. They are handmade and will keep your tea leaves, coffee beans or anything that you need dry for years to come.
or read review
By attaching the bottom row to the top via the hooks, you can have it in a folded state, although that renders the bottom half of the pocket inaccessible on the fly. It does give an interesting option of storing something like a jacket in between the roll.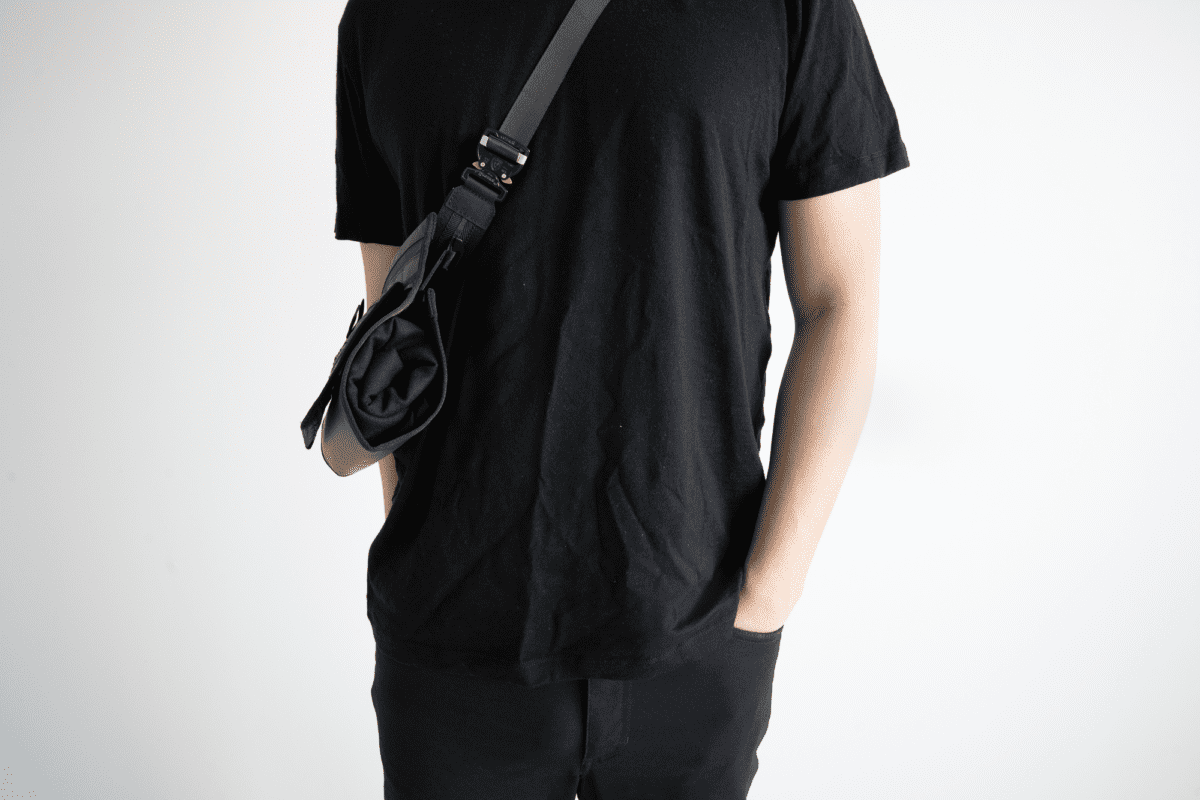 If you unfold it, there will be creases that aren't very obvious but might bother some. The crease is especially apparent if the pocket isn't filled.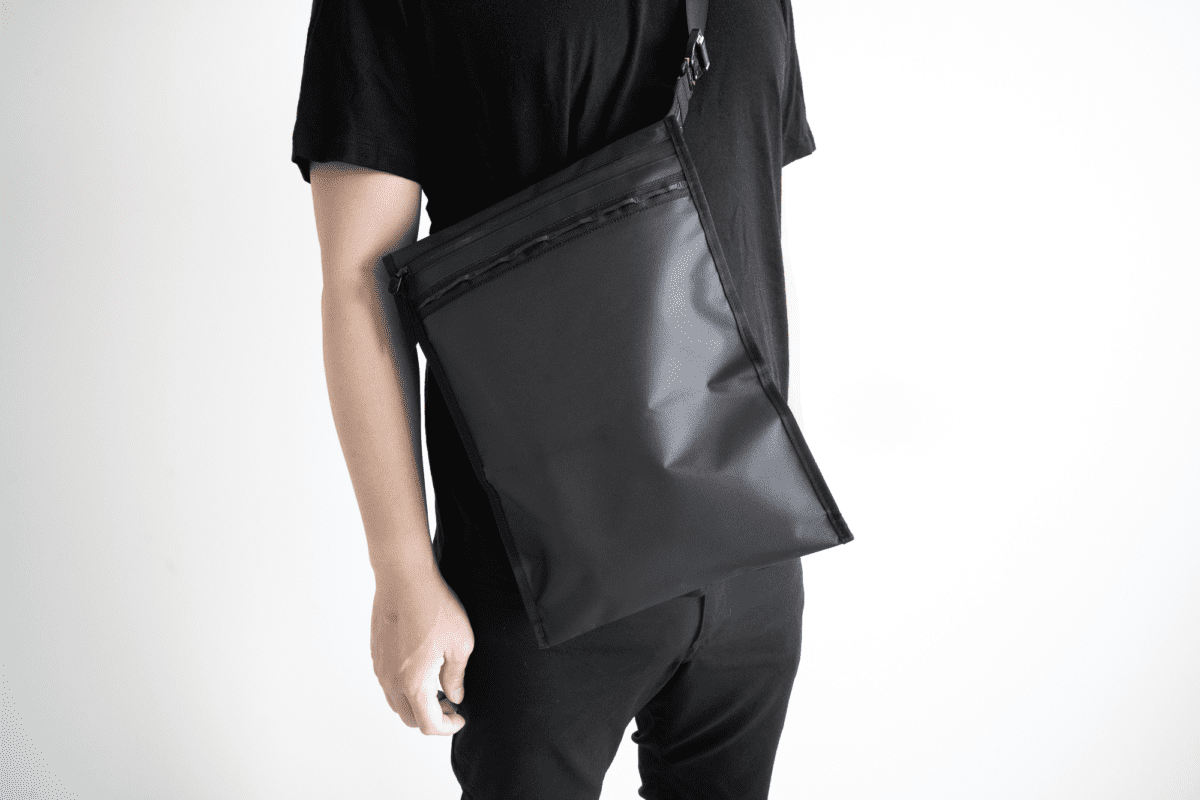 This pocket can fit quite a bit, but I don't think it will work well for thicker stuff. It looks nicer flat because the Nexhigh creases on the sides to accommodate thicker stuff in the middle. This pocket will be perfect for a magazine or documents. The stiff fabric can actually prevent your documents from getting excessive creases.
Small molly pocket
This is a single zippered pocket with rows of molle of exactly five loops, one in the front and three evenly-spaced rows on the back. The small pocket is in a versatle size for daily essentials and perfectly fits my iPhone XS Max in a Quad Lock case.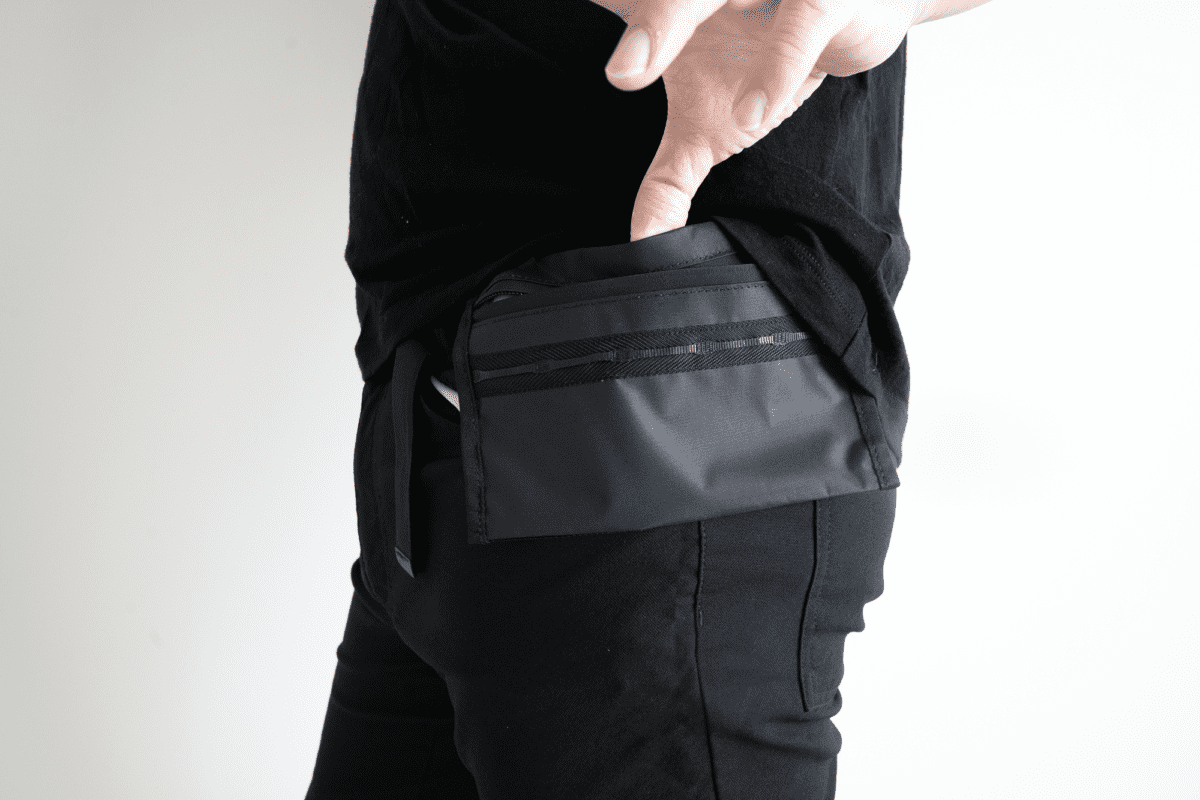 The size is great as a belt attachment or even as a standalone sling.
Molly hooks
The Kit comes with exactly five of these molly hooks. They go through the molly loops connecting the pockets to the belt or each other.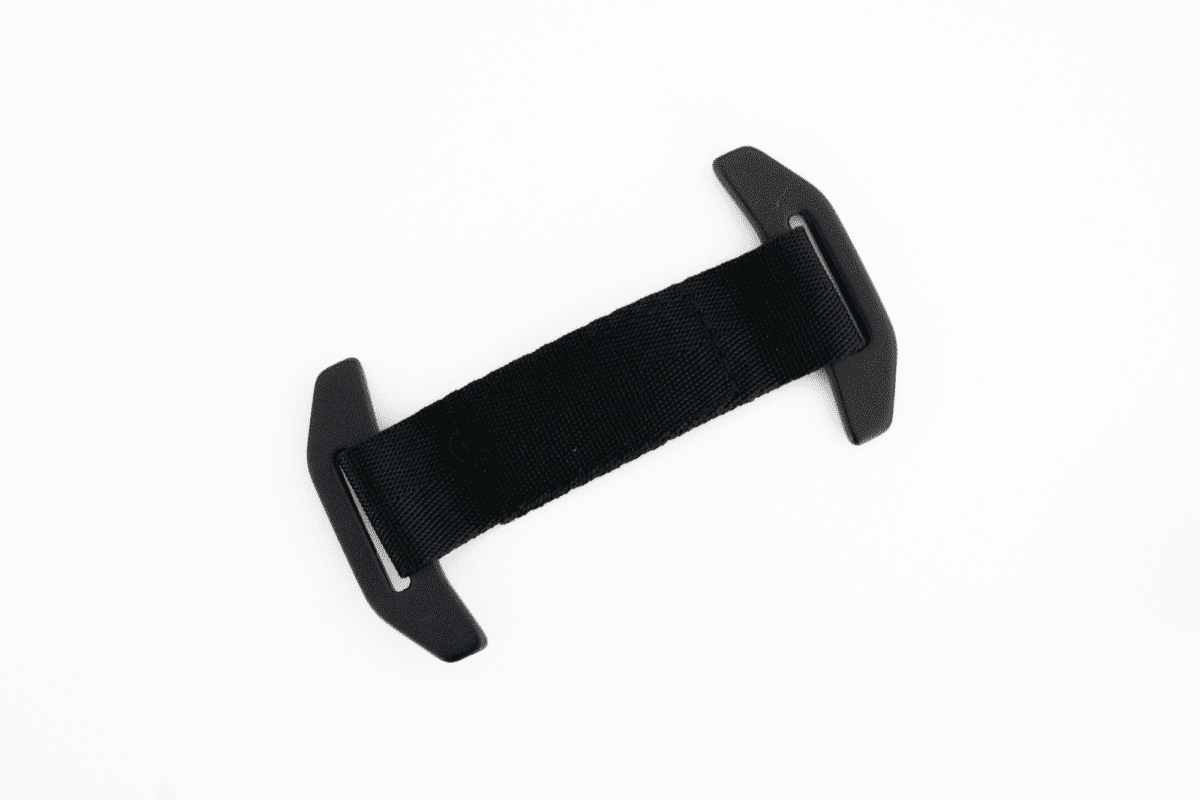 These hooks might seem innocuous, but they add another layer of customizability to The Kit.
You can form a belt loop by attaching the hooks onto the same pocket. The rows of molle the back of the small pocket and the top-back of the large pocket are spaced such that a hook can be attached to two rows. The results in a belt loop that is the perfect size for Outlier's 1.5-inch belt.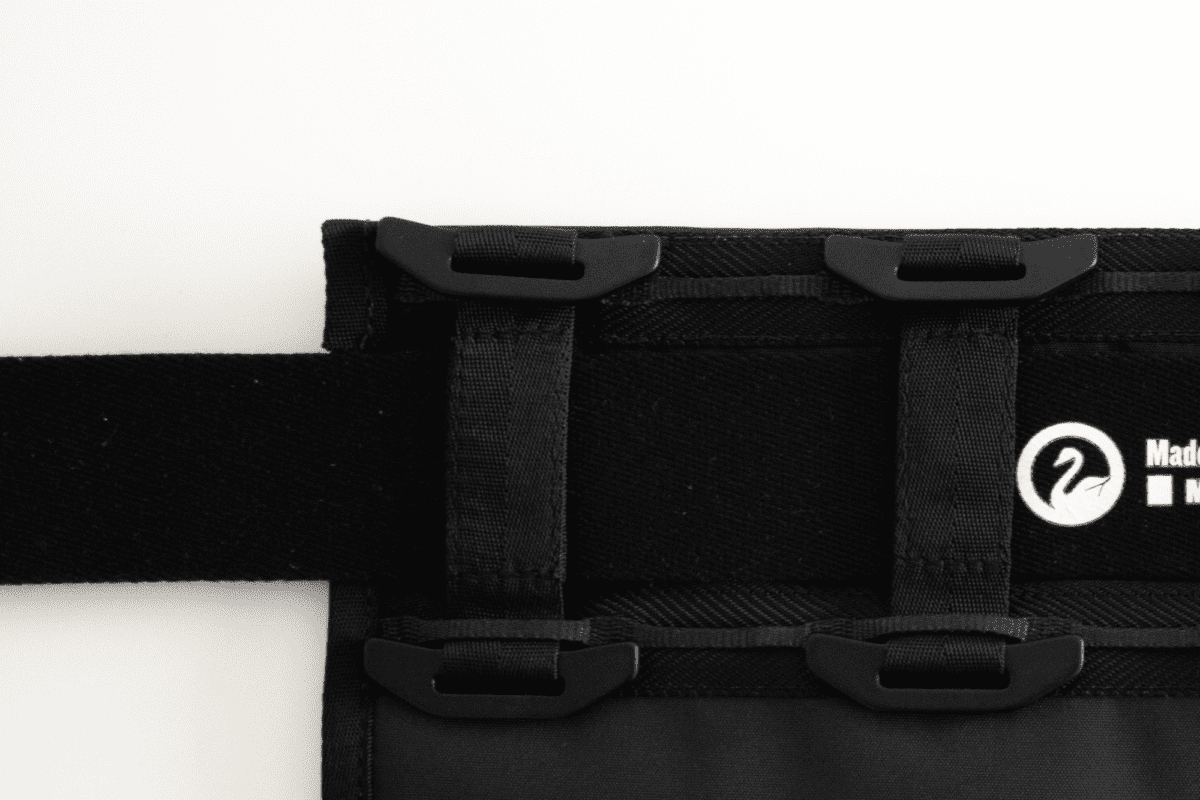 Another nice detail about this hooks is that you can angle the ends up or down after attaching. Down if you want to keep them hidden, up if you want a little something-something to peek out.
If you like, you can even fashion them for display for that extra edgy look.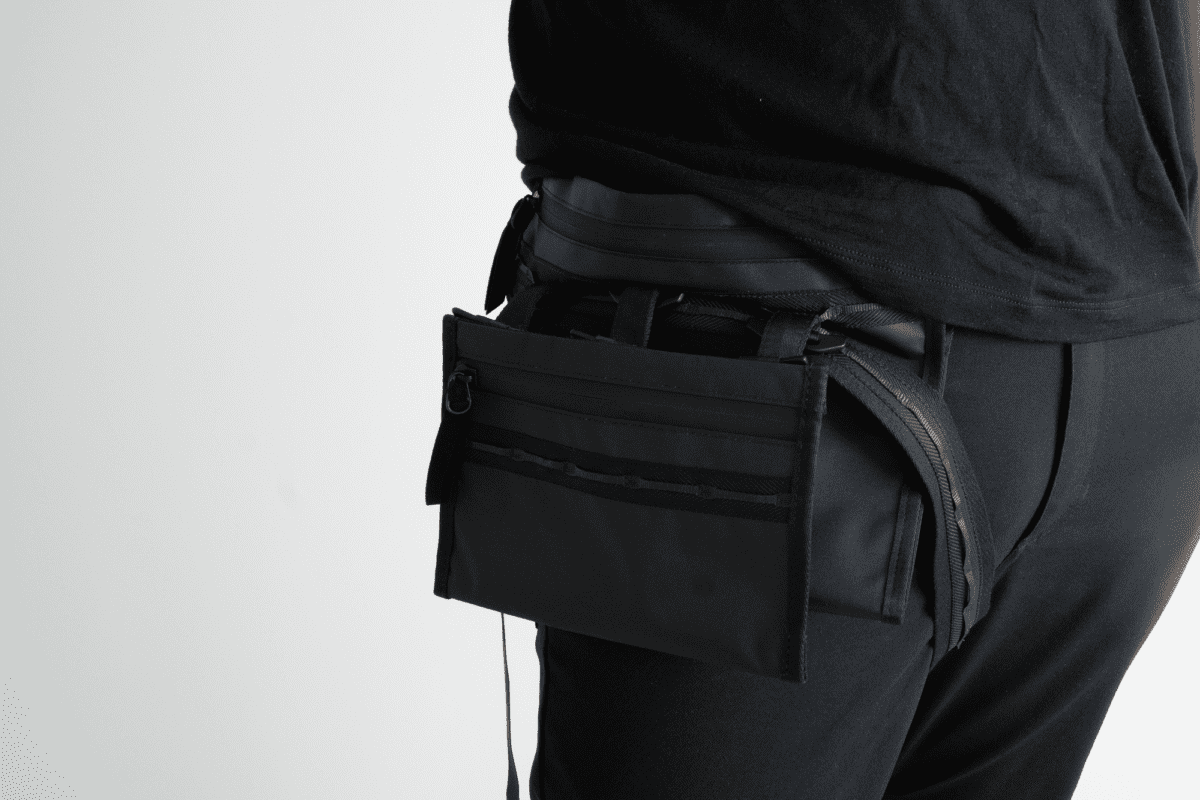 Molly webbing belt
The belt is simply the Outlier Polyamour Belt with molle loops, exactly 19 of them, added to it. You can choose to attach both pockets to the belt itself, as there are more than enough loops for you to do so.
Even without loops on the belt, it's possible to attach the belt if you form a belt loop a belt loop using the hooks. This means the pocket can be used with any belt that is less than 1.5 inch (3.9 cm).
If you attach the pocket to it, you have to attach as close to the cobra buckle as possible since it won't be comfortable having the buckle resting on your shoulders.
Because the belt is stiff where the loops are, the belt would twist awkwardly in some positions, causing you to feel the edge of it against your body.
Conclusion
I won't skirt around the topic of how expensive this bag is. Even with the perfect quality, craftsmanship, and top-of-the-line material, it is pricey at $555 and is probably the only thing that prevents it from being sold out upon release.
Apart from the ridiculously high-end material, the price becomes a little easier to swallow if you think of The Kit as not just one bag. Its endless configurations give infinite styling possibilities, limited only by your imagination. Each piece can be used on its own and configured together to match almost any everyday-carry needs.
The Kit is for the true, die-hard Outlier fans.
Additonal Images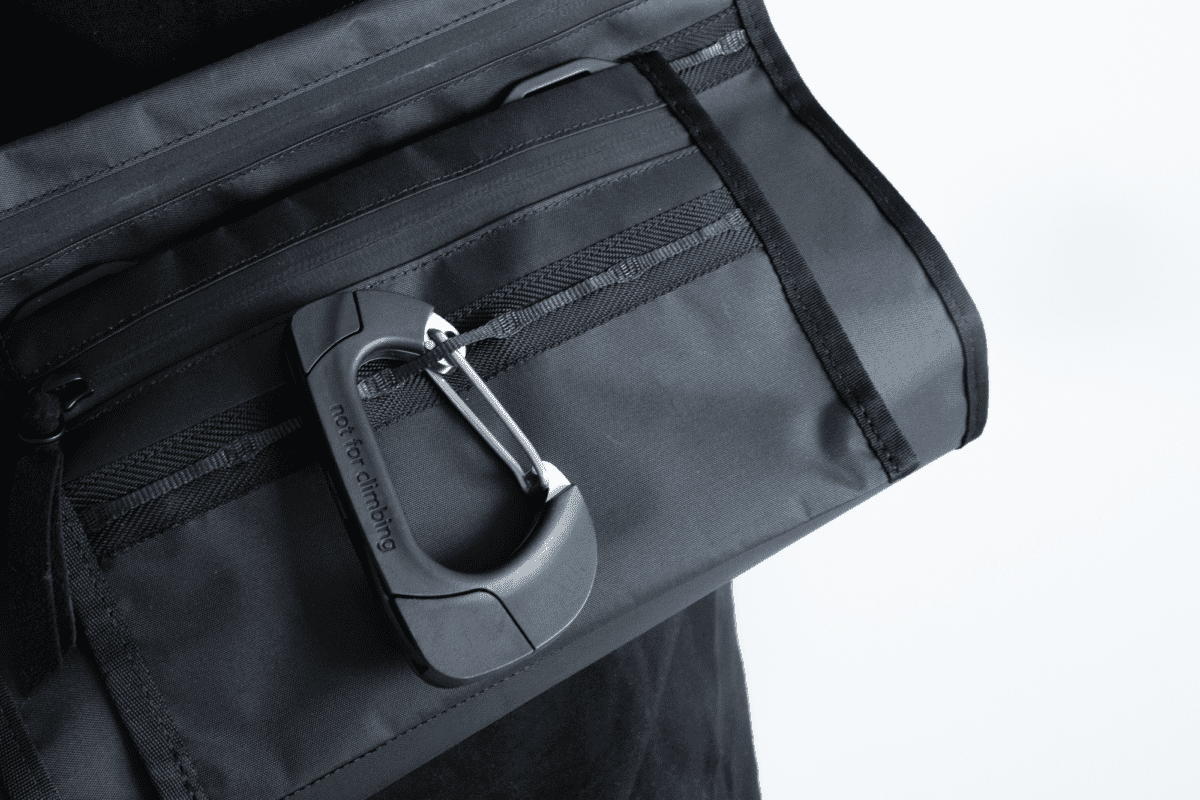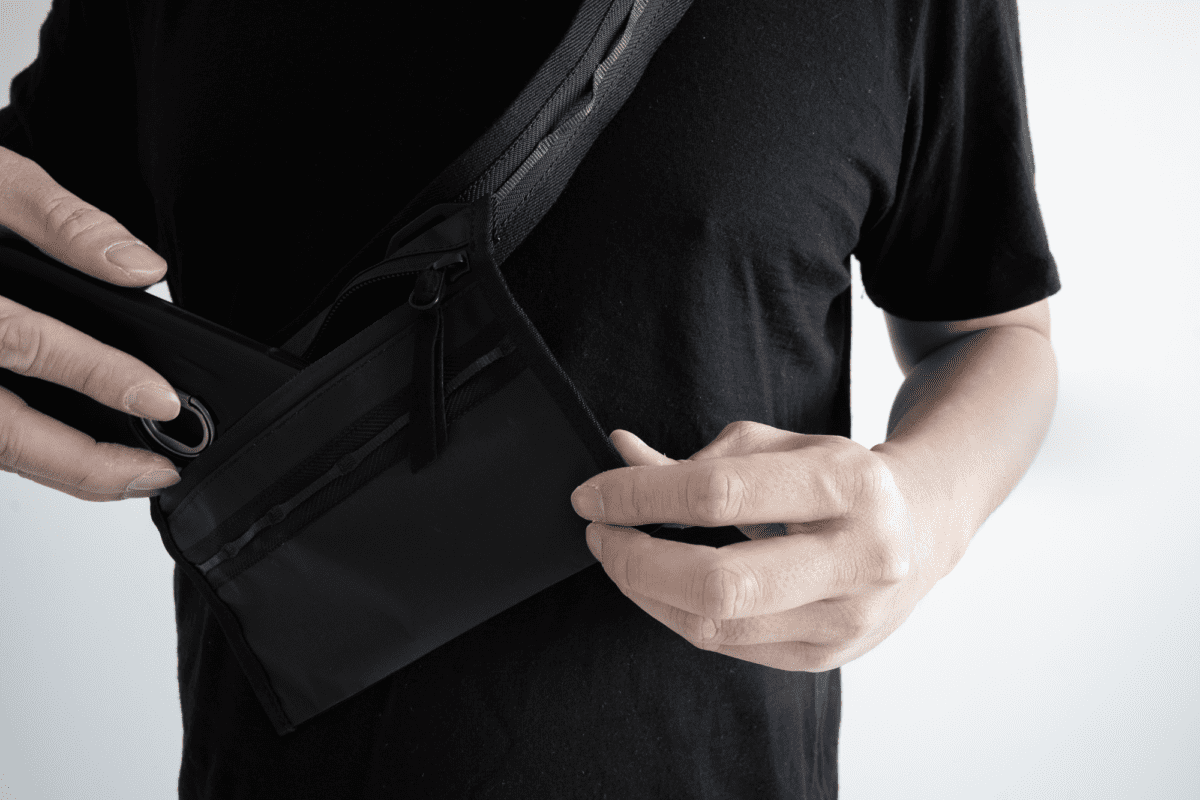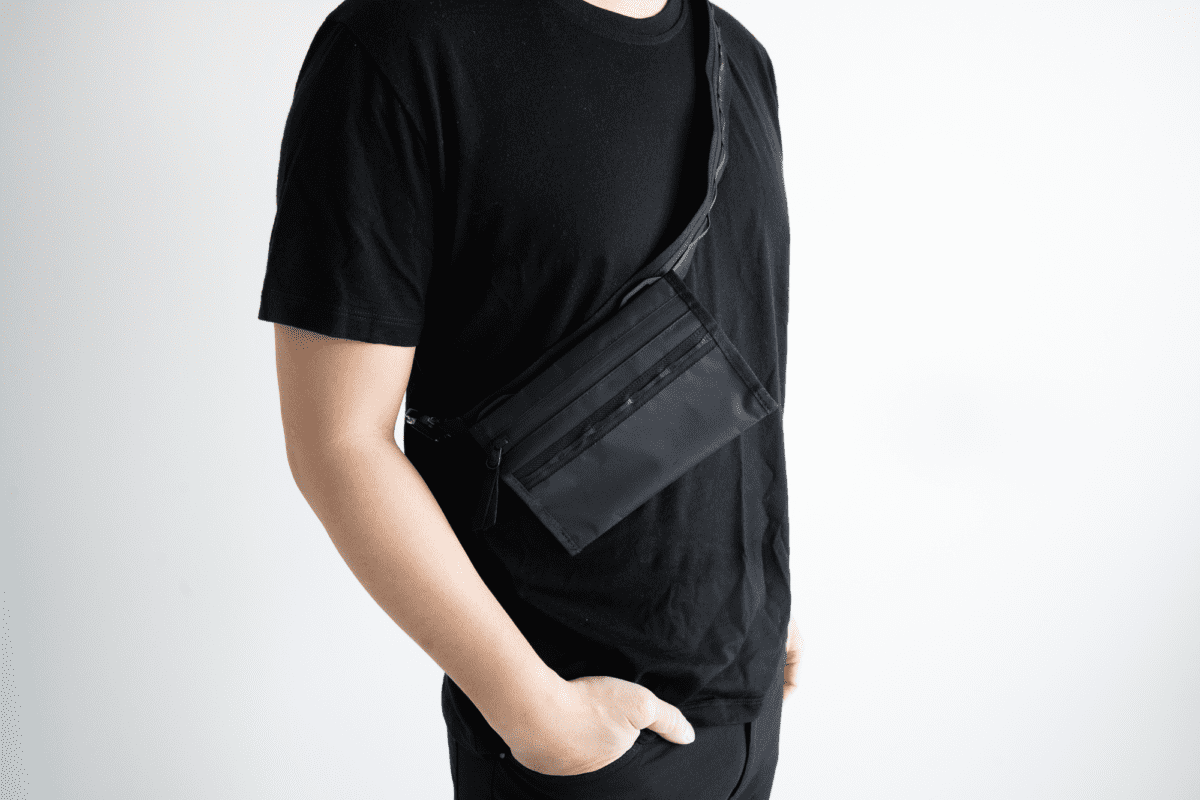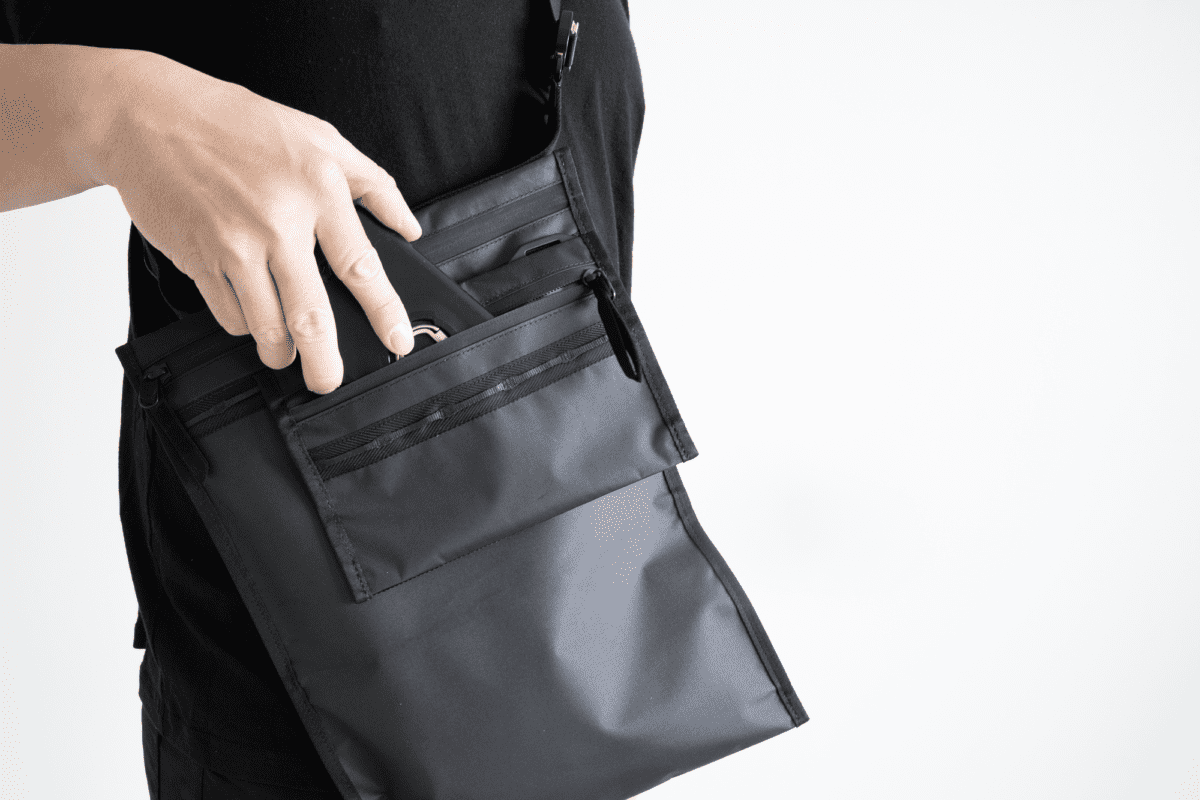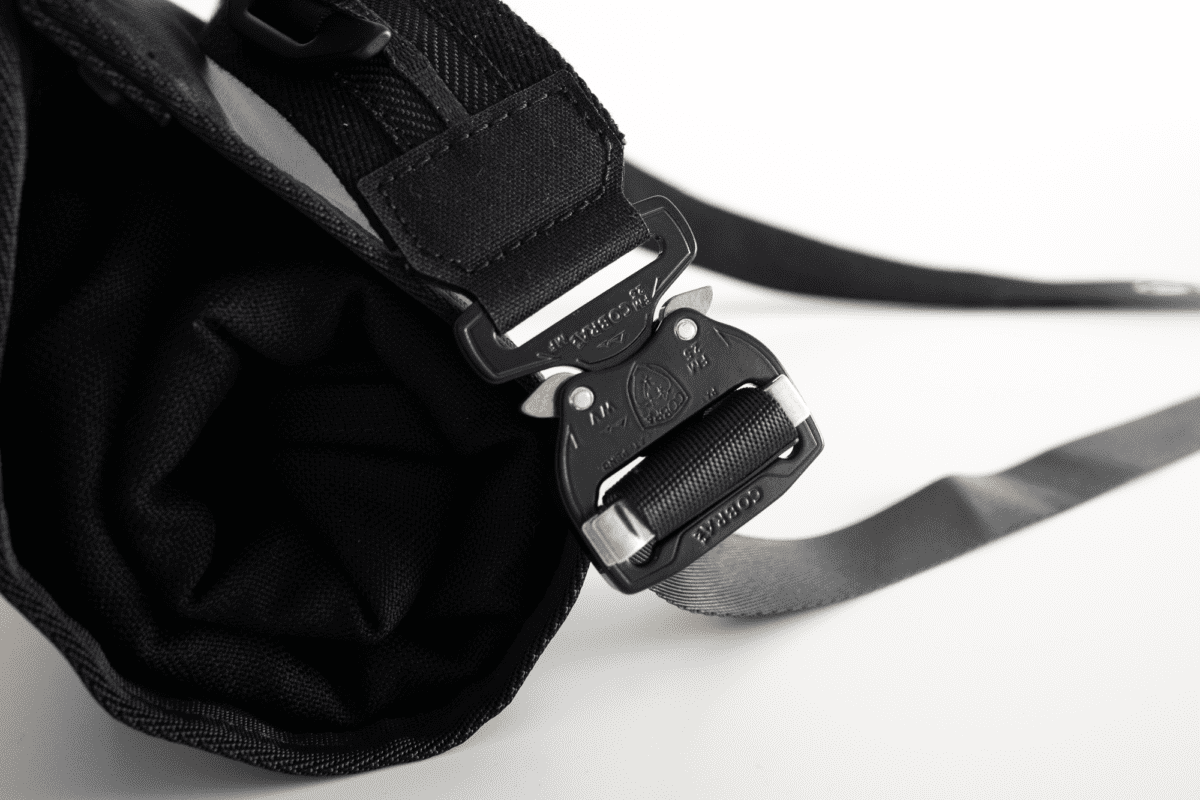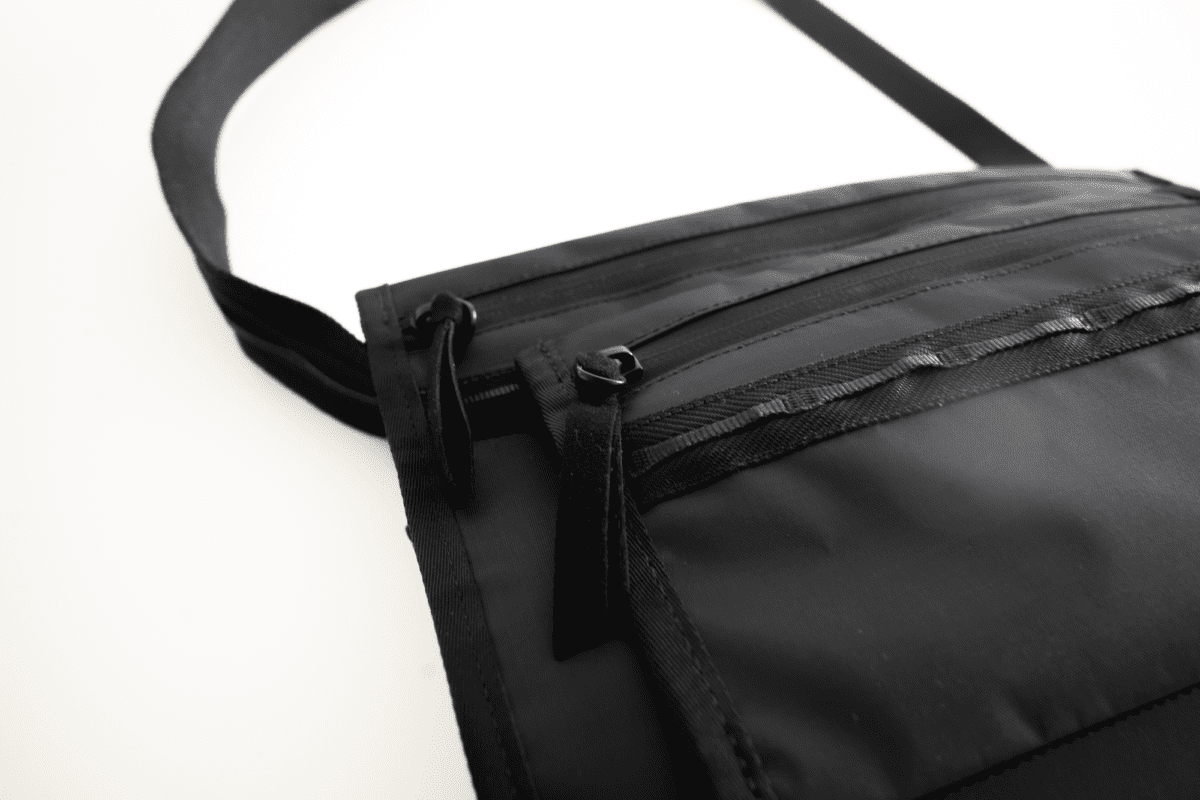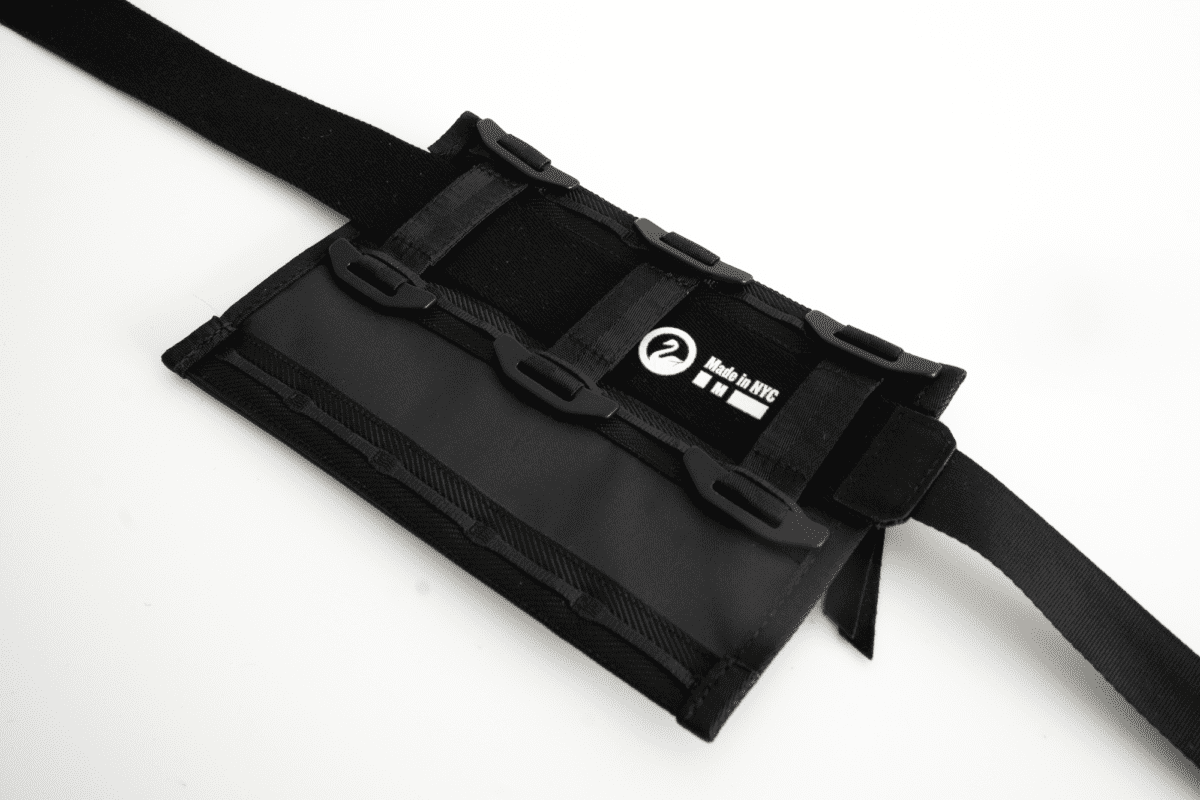 Like this review? See all of my in-depth reviews.
Also, consider supporting me by being a Patreon. Every cent given will go back into improving the content of this website.
Tagged bag minimalism outlier review water-resistant