This website is made possible by readers. I may earn a small commission when you buy through the links in this article at no extra cost to you. Learn more.
Details
Price $15 on aersf.com
Fabric Weight 180 gsm
Dimensions 5.7″ (14.5 cm) height, 4.3″ (11 cm) folded width
Overview
Even before the pandemic forced us into a masked world, masks have long been part of my identity. Moving to Japan was a major contribution to that. Masks have been used by the Japanese for all sorts of reasons. Whether for social considerations, privacy, or just to cover up a face without makeup, the use of masks was observably more apparent in Japan.
It was the pandemic that pushed mask usage over the tipping point and companies started jumping in on the bandwagon. No complaints here.
Clothing and backpack companies, having dealt with material and wearable design, naturally joined in. Releases like the Outlier Mask 004, TOM BIHN V3 Face Mask, and the Western Rise StrongCore Merino Face Mask are good examples of brands taking a shot at mask design, some more successful in the endeavor than others.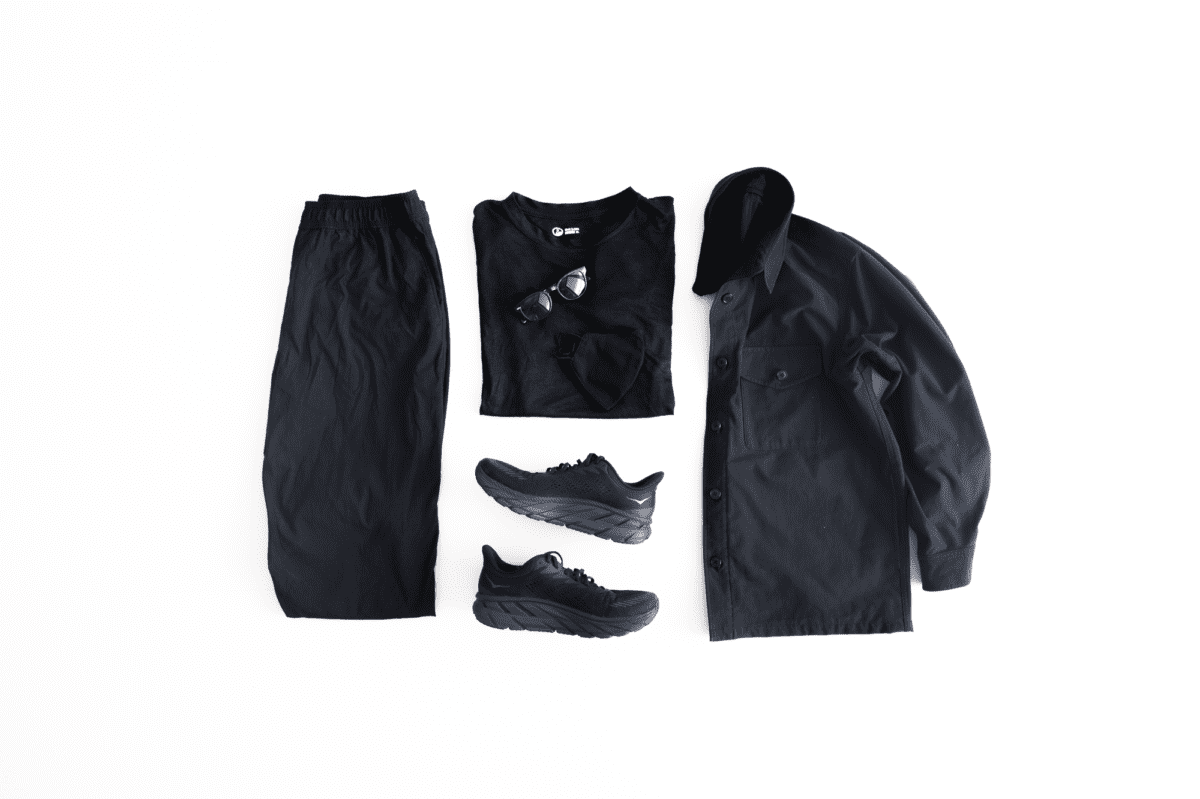 Aer, being the design powerhouse they are, isn't gonna just sit back and watch. The Aer 3-Way Face Mask came noticeably later than the releases from other brands, but the design looks much more refined. Aer's products have always been very thorough. Some backpack brands will simply throw a cloth to a strap and call it a mask, but not Aer.
Style
More than just good design, I've always felt that Aer has a certain restraint when it comes to their designs. Steve Jobs famously said that "Innovation is saying no to 1,000 things." I can tell that Aer has done just that to arrive at the design. Similar to iPhone features, even if they are the quickest to the game, it's usually the best version when it comes out.
The mask comes in just one color, black. The ripstop fabric carries a subtle grid pattern. One nice detail is how the grid is straight and aligned both the exterior and interior, something that I'm sure some designers will ignore.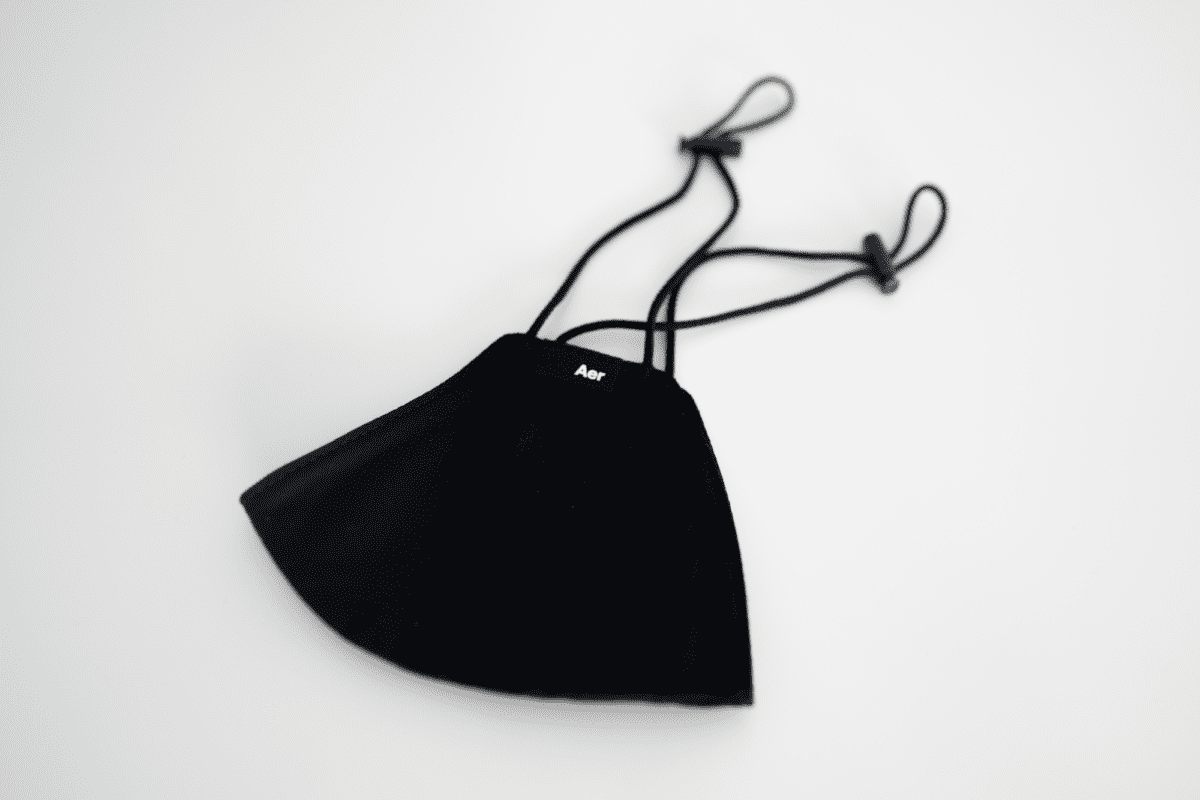 Having reviewed many masks, I am skeptical when masks don't offer single sizes. I don't believe in one-size-fits-all masks since we all have different face sizes. When sizes are available, I will usually go for the largest size available.
One fit detail I look out for is for masks to fully cover my face. Some masks like the Western Rise StrongCore Merino Face Mask or PITTA Mask don't extend towards the sides of your face, which makes it look ill-fitting and makes your face look bigger than it is. I'm happy to find out that the 3-Way Face Mask fits my relatively large face well, with sides covered well.
The mask sits on the top of my nose bridge and ends just after the curve of my chin. I'm surprised that the one size can be such a perfect fit, even better than some of the other masks that offer single sizes. This might be relative to my face size, but I can say this is the best fitting mask I've tried.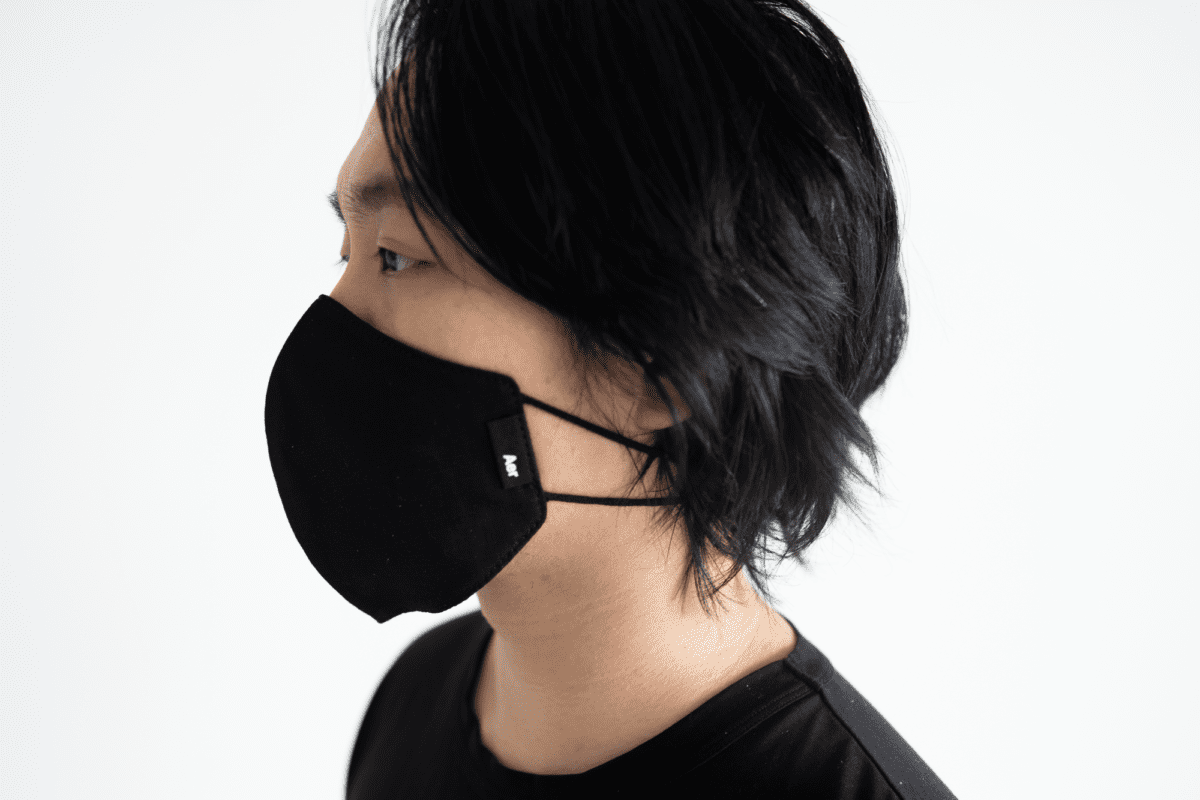 There are three ways to wear the mask, thus the "3-Way" in the name; on-ear, over-ear, and under-ear.
But no one likes ads, so I got rid of them. If my articles helped you, I ask for your support so I can continue to provide unbiased reviews and recommendations. Every cent donated through Patreon will go into improving the quality of this site.
On-ear is the most straightforward, similar to how most disposable masks are own. The over-ear and under-ear wear similarly by securing the cords behind the back.
The main consideration to choosing between the wearing style comes down to comfort and ease of wear, but style-wise, there is a big factor when it comes to on-ear. To achieve the length to wear it on-wear, tightening the cord locks will result in excess strap length that will hang out the back. It's not unsightly but definitely something that will catch attention.
The over-ear and under-ear method uses most of the cord and keeps your face looking clean without any loose cords sticking out.
The under-ear pulls the mask downwards and will make the bottom of the mask looser, losing the fitted look.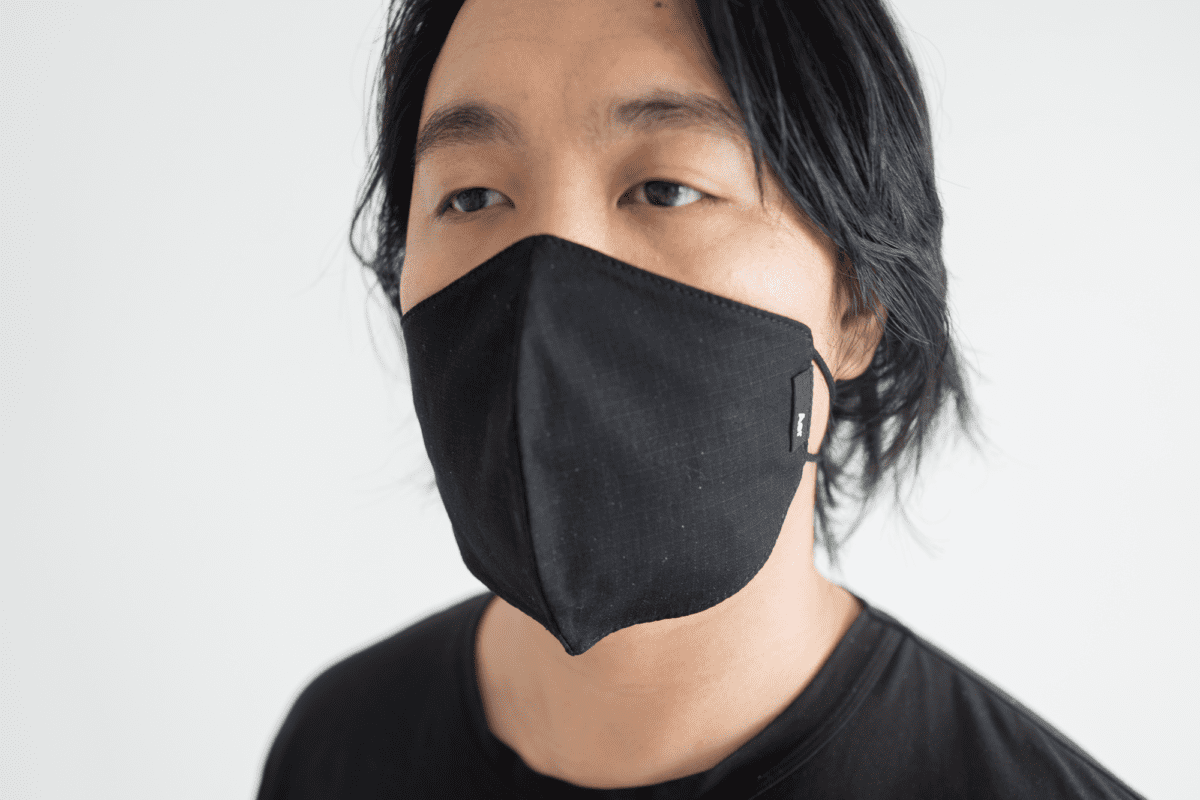 The mask is a double-layer construction that allows open seams to be hidden for a clean look on the exterior and a comfortable interior.
Material
Even for a face mask, Aer didn't hold back and employed only the best materials. The main fabric is a double-layer, 180gsm ripstop cotton construction.
Ripstop cotton is not to be confused with ripstop nylon that you'll see on some backpacks or techwear. The cotton was chosen for breathability and a much comfortable feel on the face. I've been looking for the perfect fabric to hand-make masks and you can't imagine how much I would like to know the source of this fabric.
While YKK zippers are the standard for high-end backpacks, I'm glad that Aer didn't cut corners with the mask and used cord locks from YKK.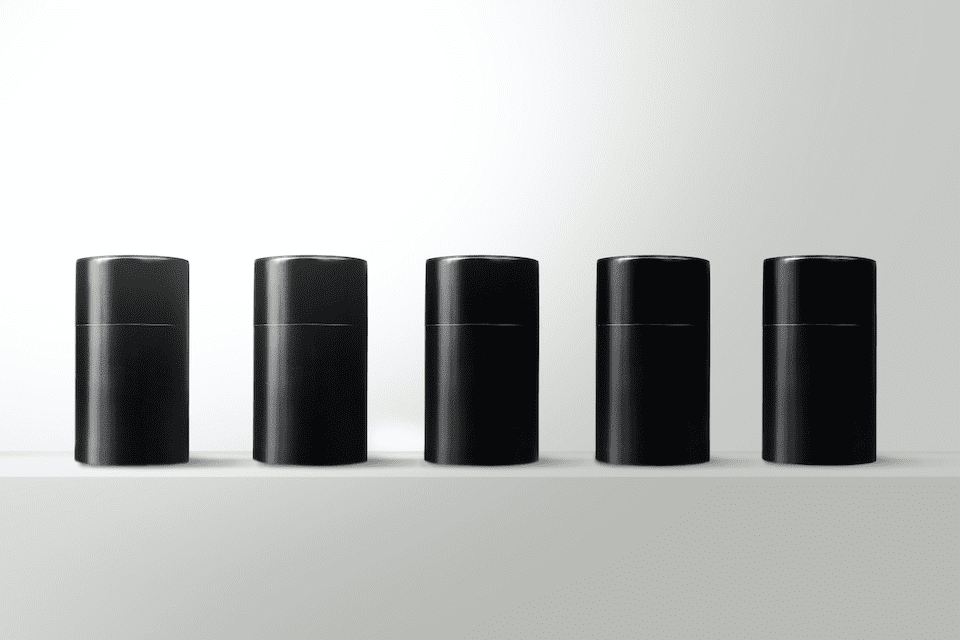 I found a 100 year old company that would create these heirloom quality canisters for me. They are handmade and will keep your tea leaves, coffee beans or anything that you need dry for years to come.
or read review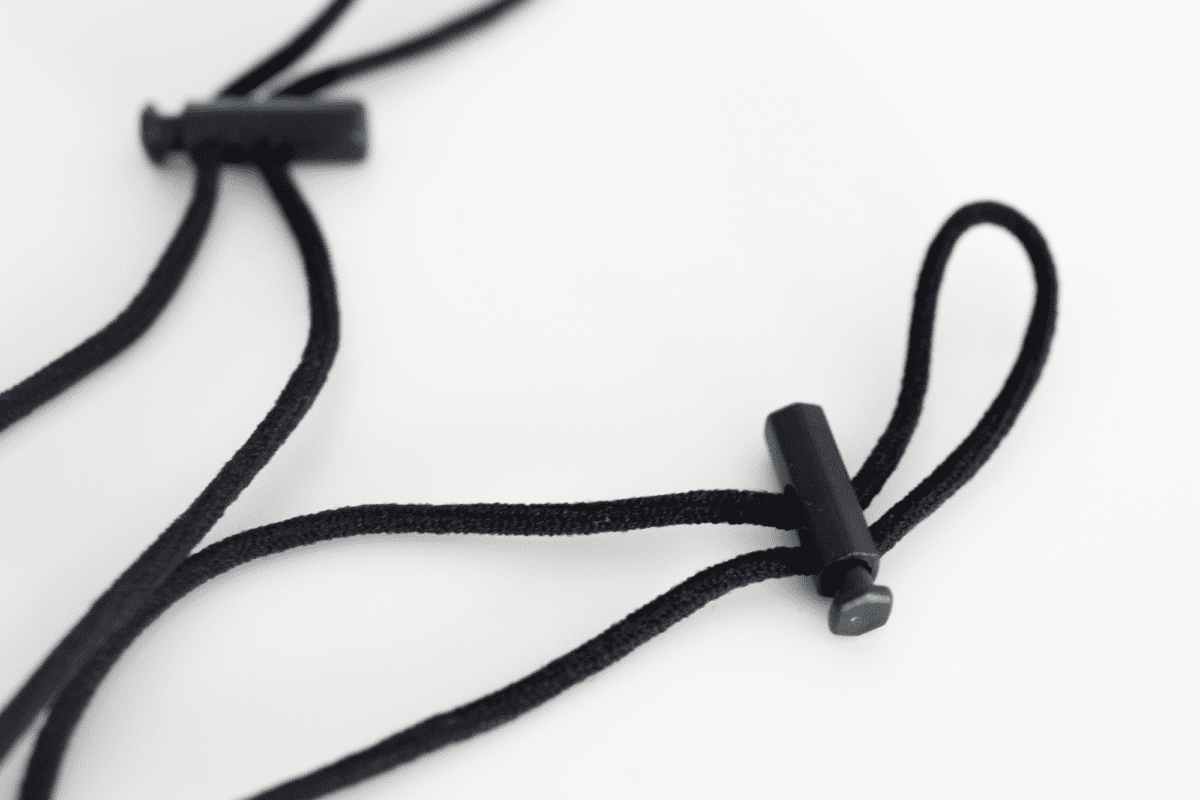 The type of cords used isn't specified, but they are stretchable and comfortable.
Usage
Some backpack companies try to use ultra-durable fabrics for their masks in an effort to match the quality of their backpacks. In doing so, they forget about one of the most important factors that go into a good mask—breathability.
People need to breathe in these things. This is why I'm glad that Aer has decided to use cotton which is surprisingly breathable for how sturdy the fabric feels.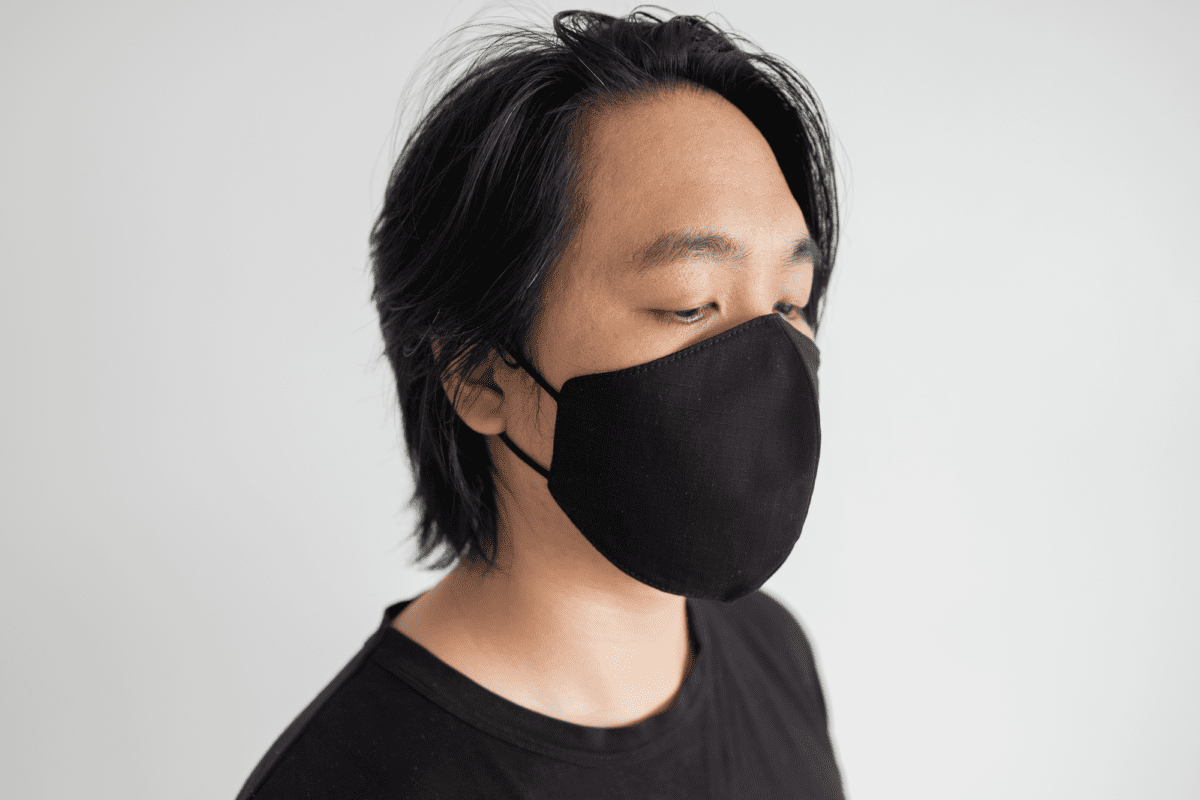 There are three ways to wear the 3-Way Face Mask, and each comes with its own set of quirks.
The on-ear method will be the easiest and most familiar to most. You can adjust the cord for a comfortable fit. The only downside to this is that you can't pull down the mask and leave it hanging on your neck while you take a sip of water or pop in a mint. You can certainly have it hanging off one ear but it'll be somewhat insecure that way.
The over and under-ear methods are essentially put on the same way—by crossing the cord locks behind your neck. The only difference is that you pull the top cord over your ear for the over-ear method. Since putting it over your ear requires more length, you can't really switch between the both without adjusting the length.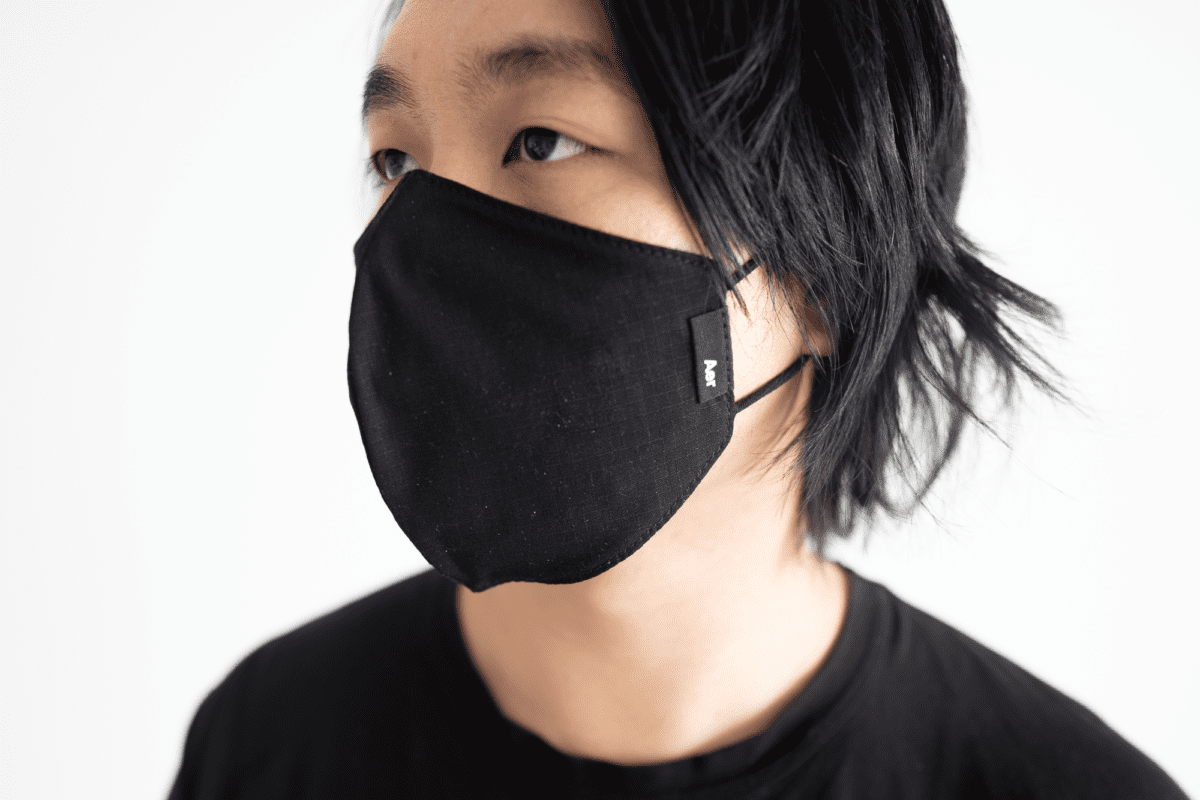 While I had imagined the over-ear would lift the mask higher onto my face, the position of the mask isn't much different from the under-ear. Since the cord pulls down on the top of your ear, it can get a little sore which makes me much prefer the under-ear.
The only concern I have about this mask is the quality of the cord. It's selected for its stretch and comfort, but the verdict's not out on quality. I worry that it would fray or wear out with extended use of the cord lock.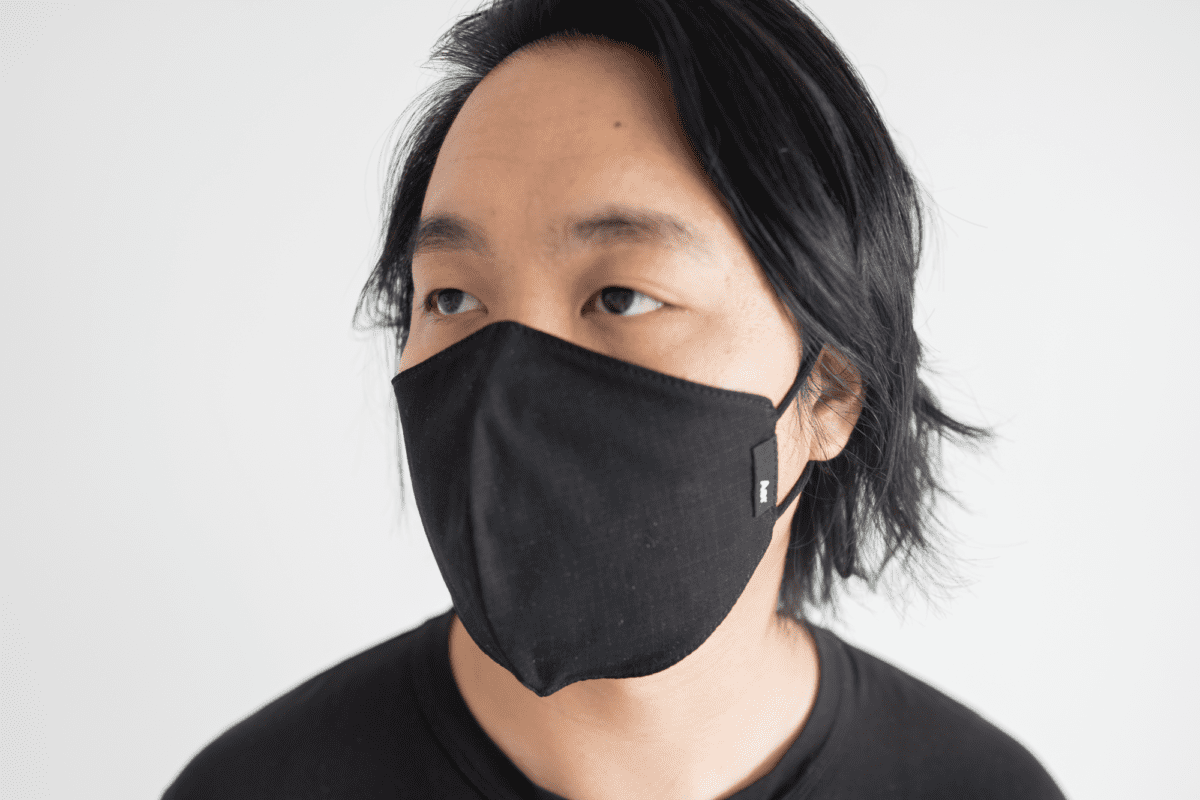 Conclusion
Like Aer's backpacks, what made them shine came down to their great material selection combined with effortless style. Subjectively, the fit of their mask is one of the best I've ever tried, even better than masks with single sizes.
While Aer's mask isn't in the same category as masks like the AusAir AirFlex Mask or Airinum Lite Air Mask with filtration systems, it is certainly one that I would consider one of the best in its own category.
Additional Images
Like this review? See all of my in-depth reviews.
Also, consider supporting me by being a Patreon. Every cent given will go back into improving the content of this website.
Tagged aer mask review ripstop cotton