This website is made possible by readers. I may earn a small commission when you buy through the links in this article at no extra cost to you. Learn more.
Details
Price $16 on tombihn.com
Made in Seattle, Washington, U.S.A.
Overview
Social norms have quickly shifted with the advent of face masks amid the current pandemic. So much so that the face mask has elevated its status from an accessory to a symbol of resilience.
In Japan, where I've lived in for the past five years, mask-wearing has always been ingrained into the culture.
The pandemic only intensified people's yearning for choice. Bulk-ordered white surgical masks are suddenly too normcore now that everyone is wearing one.
This is why traditionally non-mask brands taking up the challenge of innovating new mask designs — despite obviously being for capitalistic reasons — is a much-welcomed move.
Having tried a plethora of masks, I consider myself a bit of a connoisseur of fine masks, with my whiskey-laced evenings often punctuated with a stupor of online mask shopping — a knee jerk to cabin fever and boredom.
Global stock markets are plummeting and hundreds of thousands are dying, yet people like me are more concerned about how their masks look. It's not even funny.
One might assume that designing for face coverings is straight forward, but it's surprisingly difficult to find the perfect one. Some might be too big, too small, sit funny on your face, or not provide the protection you need. There are many ways that an unassuming mask can go wrong.
After the first version of the TOM BIHN Face Mask saw claims that they were too small (they were), TOM BIHN hit right back with version three designed for "people who want to sing, chant, open their mouths wide to laugh or who have facial hair or beards".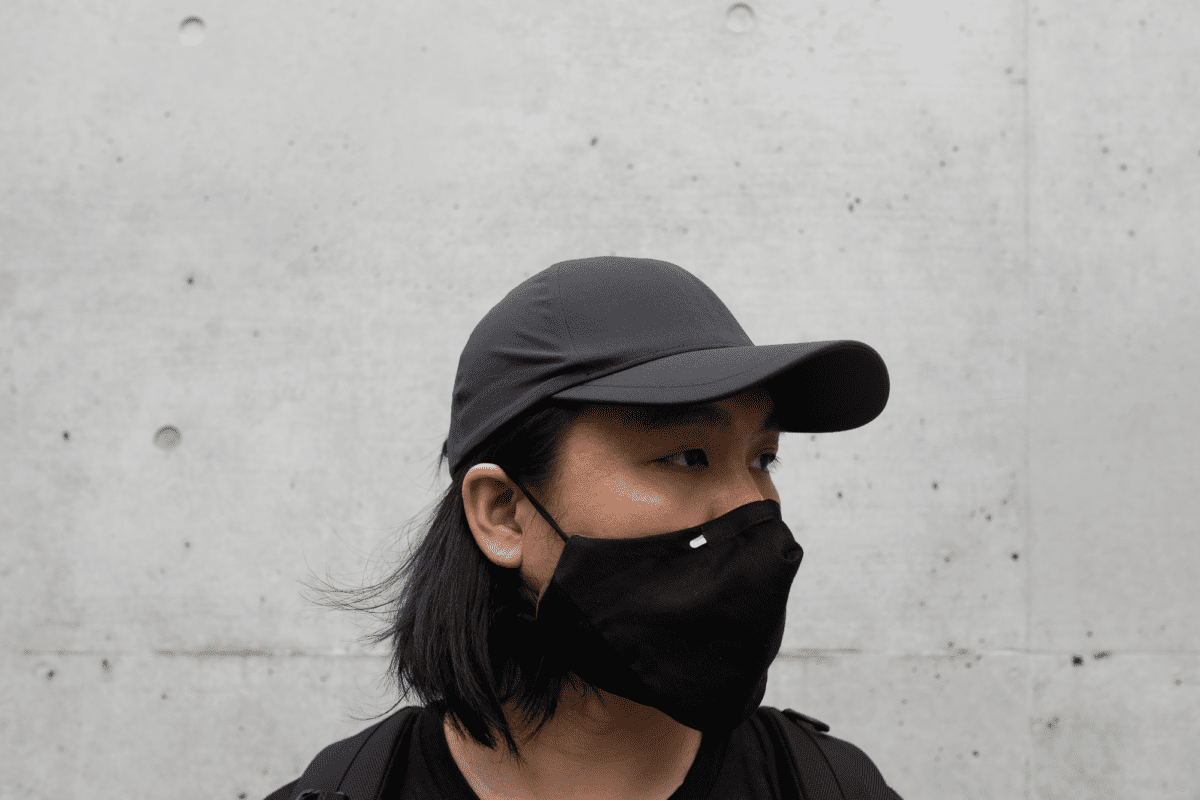 Style
TOM BIHN was quick to learn from the first release that they not only offer size options but reworked the entire fit.
The mask comes in two sizes, an S/M and M/L size. The M/L size is the subject of this review. While it's a no-brainer for me to go for the largest size, TOM BIHN does have a measurement guide.
But no one likes ads, so I got rid of them. If my articles helped you, I ask for your support so I can continue to provide unbiased reviews and recommendations. Every cent donated through Patreon will go into improving the quality of this site.
Using a flat ruler placed next to your nose, if the length from the bridge of your nose to the point of your chin is less than 4.5″ (115mm), choose S/M. Choose M/L if it measures more.
My measurement was 90mm. Based on the guide, I should technically be getting the S/M size. Riling up my mostly-suppressed rebellious nature, I have to say going against the guide was the right choice. For reference, I wear a size L with the Airinum Mask.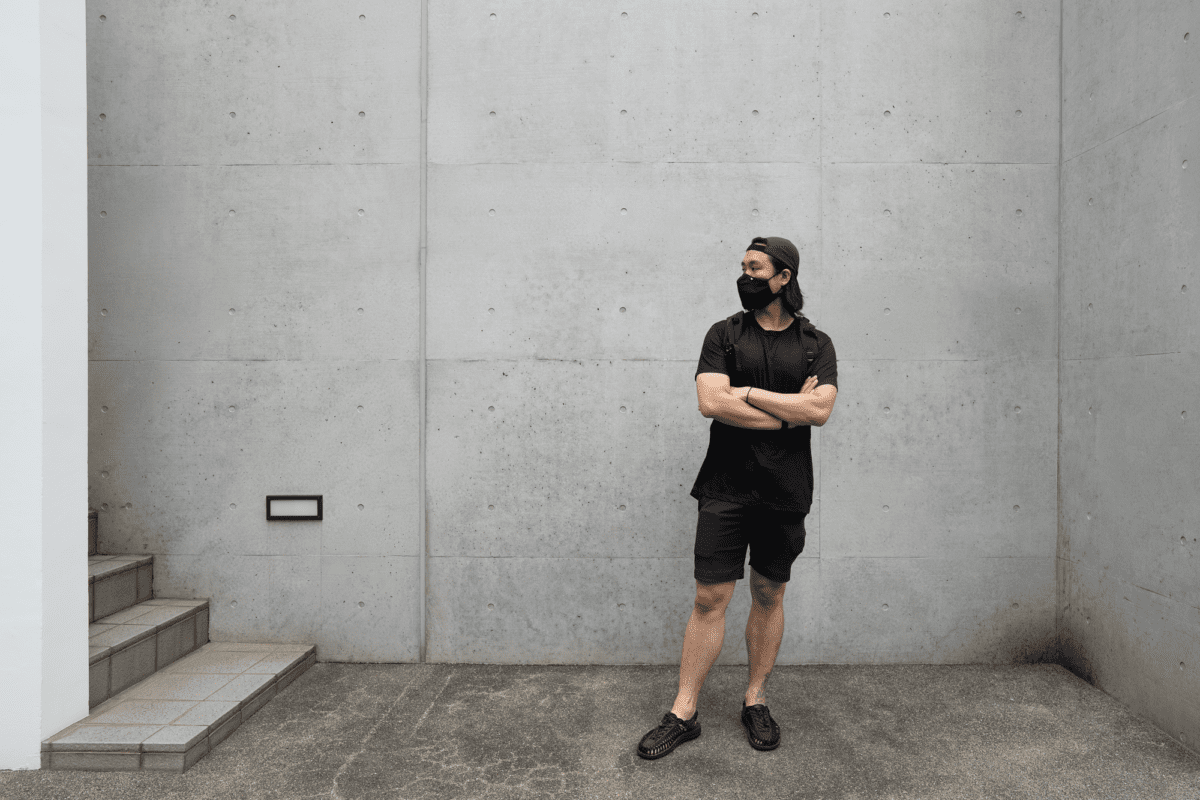 I would recommend going with your gut feel on this one instead of blindly following the guide. If you are a big dude or have a larger face, you would unlikely go wrong with size M/L. For the ladies, you'll not go wrong with S/M in most cases.
The color options accompany the subtly-gendered sizing with the S/M available only in an ocean/olive color and the M/L available only in a black/olive color.
While they claimed that "most (but not all) people will find they can open their mouths really wide without this mask slipping off the nose or above the chin", I've found that I'm not most people.
A separate piece of fabric is used for the chin to create depth, allowing ample space in front of your mouth. However, opening your mask will push down on the chin piece, causing the mask to slip down from your nose.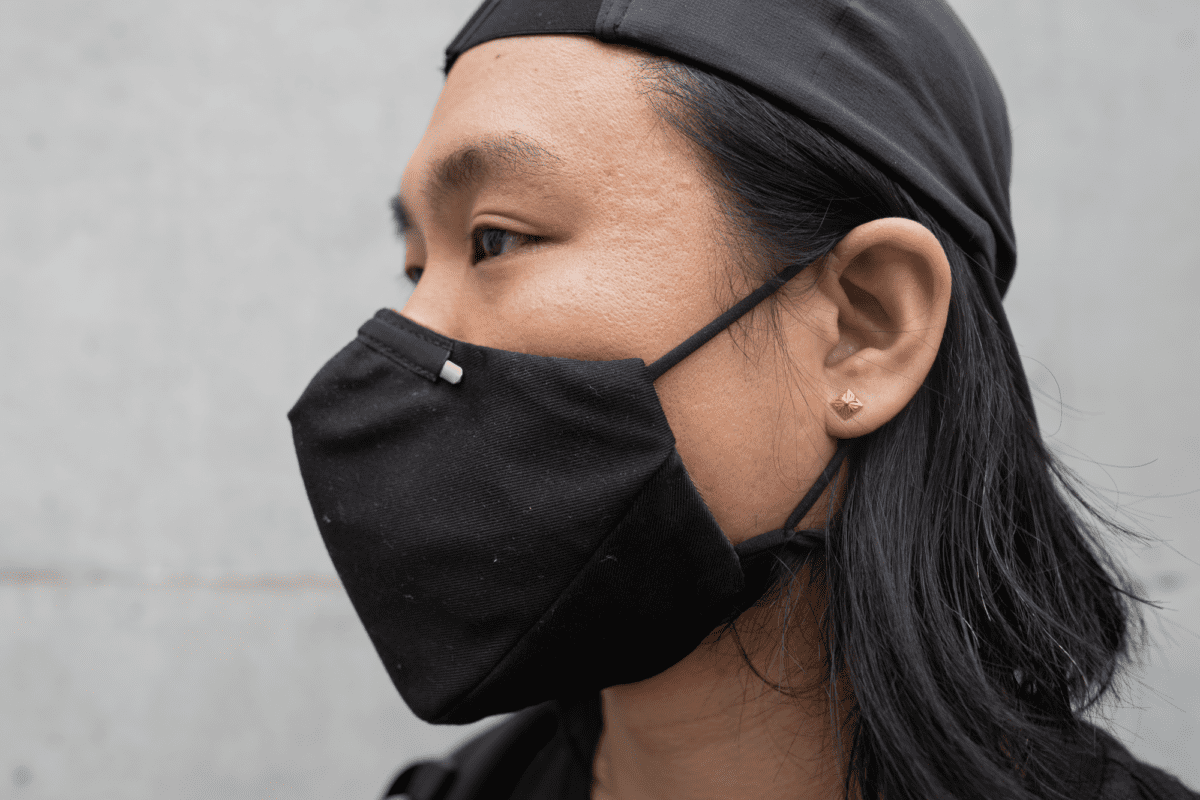 Unlike version one, version three isn't reversible because of the difference in material. The olive side on both colorways will be facing inwards.
The twist-tie in the first two versions has been upgraded to a metal nose piece to provide better support. The nose piece peeks out from under the nose bridge slot, exposing a sliver of an eye-catching metal on an otherwise all-black exterior.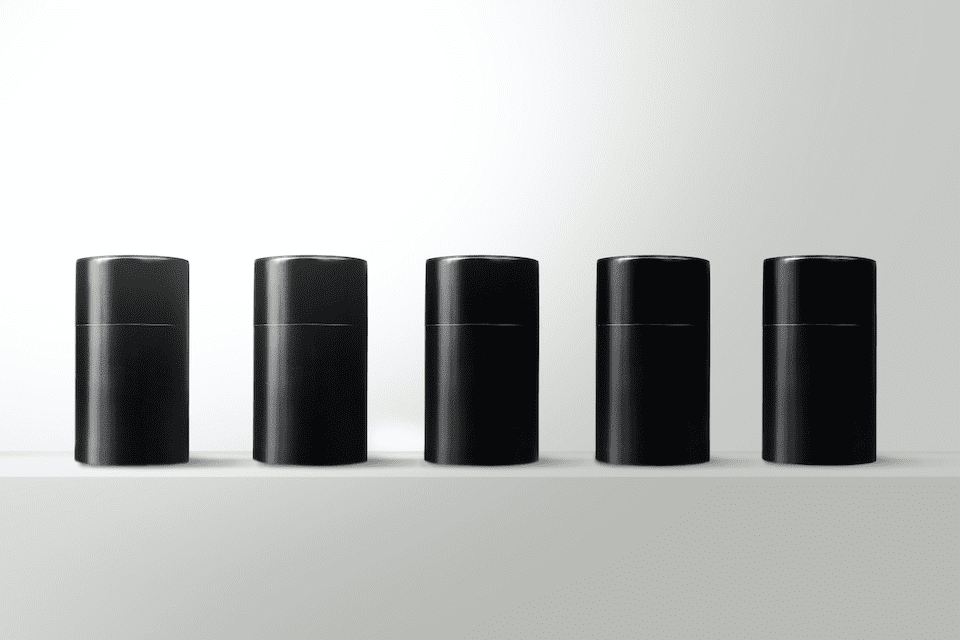 I found a 100 year old company that would create these heirloom quality canisters for me. They are handmade and will keep your tea leaves, coffee beans or anything that you need dry for years to come.
or read review
Because of the structure enforced by the defined chin and nose, the mask gives a refined techwear vibe with an unintentional whiff of the avant-garde. The mask hides your identity while creating a new one of mystery.
While mask-wearing has not been around long enough to warrant new office dress codes, this V3 Face Mask will surely qualify if there were. With no external branding, it looks stealthy with a patina of professionalism.
While it might be too masculine for some, version three is, without a doubt, one of the best-looking devices in the market to prevent unwanted loves at first sight.
Material
TOM BIHN is well-known for their knowledge of the materials, so it should be no surprise that they've deployed some remarkable materials into this monster of a face mask.
The V3 Face Mask is a three-layer mask. The middle and inner layer essentially uses the exact same materials as the first two versions, which is a combed cotton twill.
Combed cotton twill is when the woven cotton is combed at the end of the creation process. A metal machine moves along the fabric, rubbing against the fibers which causes the fibers to raise.
This results in a feeling that's soft to the touch and perfect for the interior of a face mask.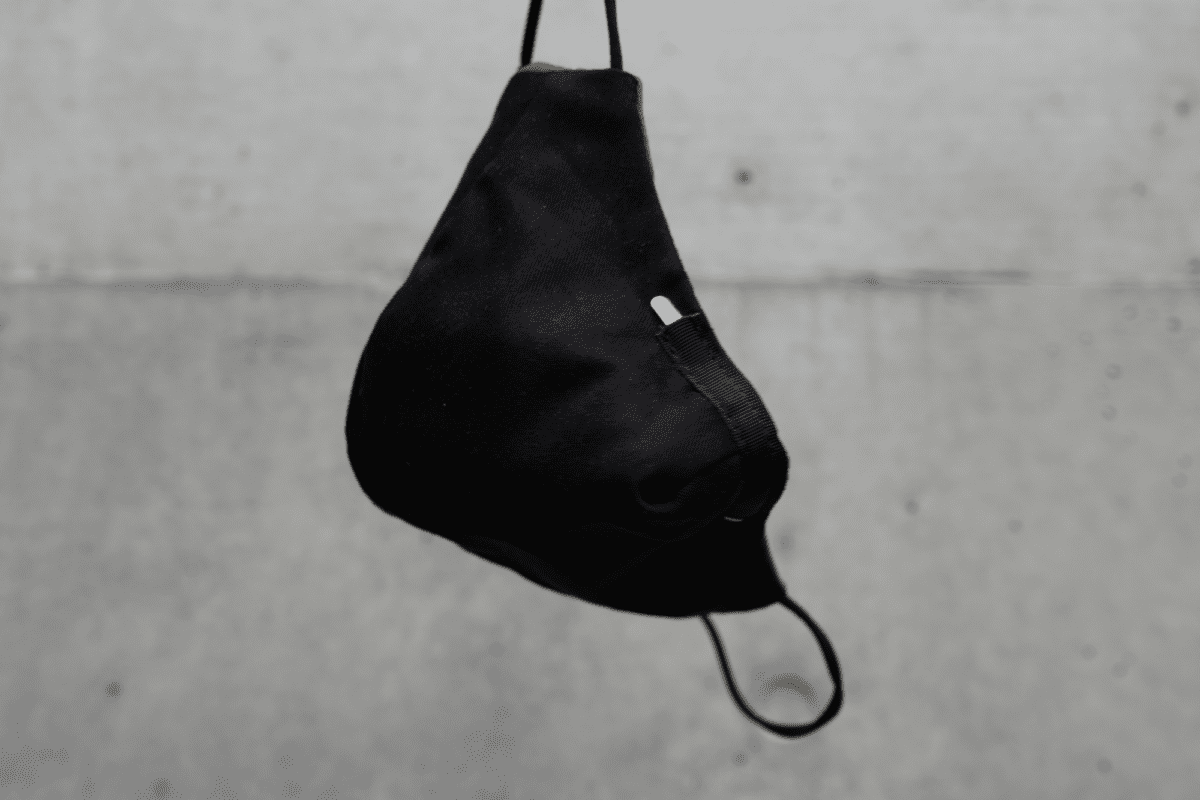 However, combed cotton becomes prone to shrinkage and pilling. But given that it will mostly be in contact with your face, it won't be that much of an issue.
Another benefit is that it's very insulating while being durable, breathable, and easy to care for. Adding a third exterior layer, version three is the warmest face mask I've tried.
The exterior layer is a 65% polyester/35% cotton blend. This blend combines the best of both cotton and polyester which is why it's one of the most common blends used.
One of the biggest contributors to TOM BIHN's legendary quality is its in-house manufacturing team. With an in-house manufacturing capability, TOM BIHN's overheads are higher, which is reflected in their pricing.
In return, they are able to quickly prototype, closely control, and ensure the made-in-USA quality.
This quality is reflected beautifully in the construction of this mask. This isn't just some mask you grab off the corner shop, it's a cumulation of decades of experience. And it shows.
Usage
When you wear masks every day, you start noticing how some masks just feel better than others. The masterful combination of fit, material, and design really adds to the comfort and ultimately the effectiveness of the mask.
TOM BIHN absolutely learned their lesson when it comes to providing more size options. While a one-size offering is easier production-wise, it's naive to assume that it'll be comfortable for a wide range of face sizes.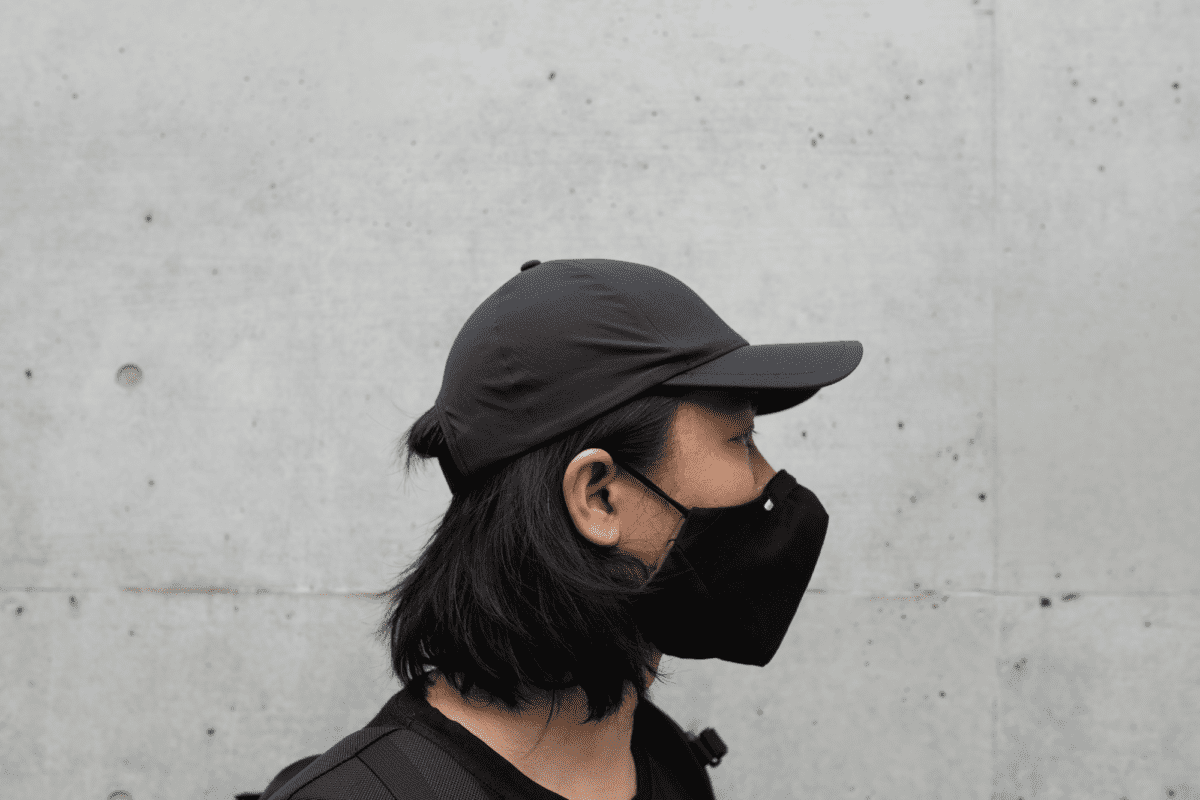 While specialized mask brands like the Airinum Mask have three sizes, the TOM BIHN V3 Face Mask is able to get away with two sizes with size adjustment available using the strap.
The ear loops and neck lanyard are a single strap and you shorten one by tightening the other. So, to tighten the ear loops, you tug on the neck lanyard and vice versa.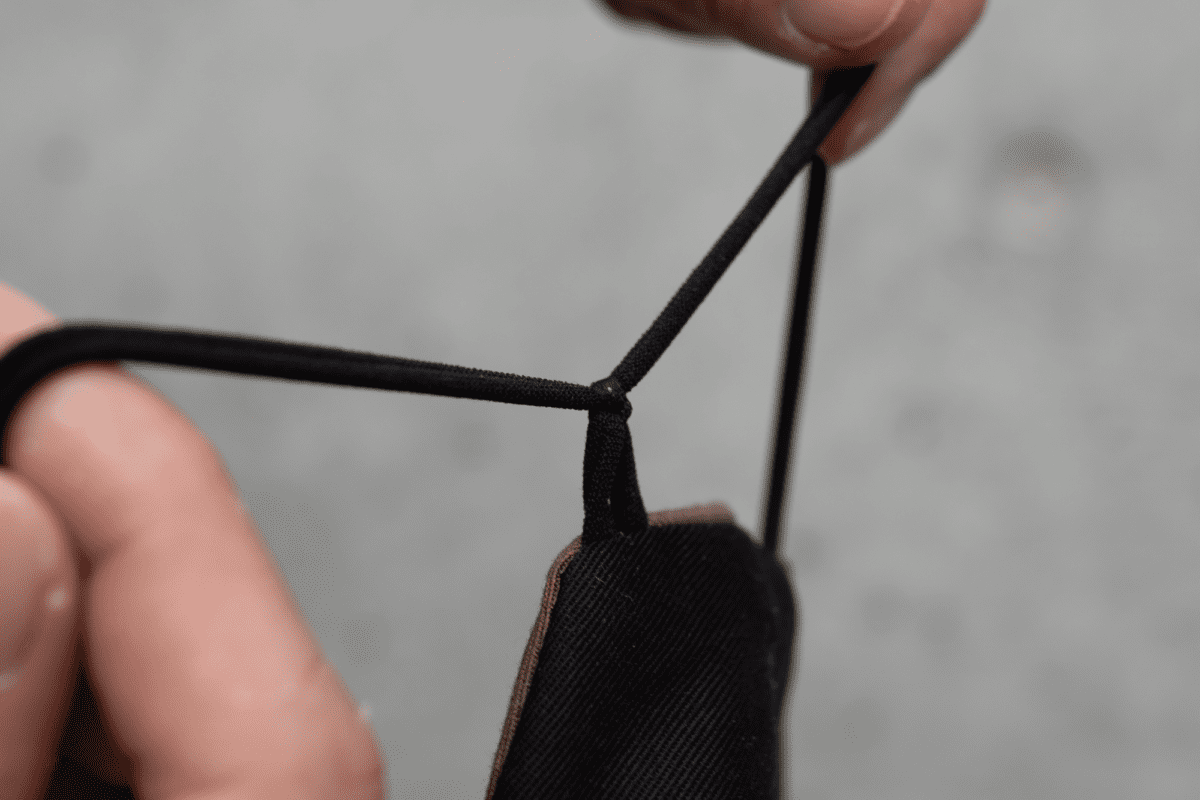 I've found the size adjustment very straight forward to get right. I've found it easier to adjust with it worn.
If I could nitpick, I don't quite like the feeling of the neck lanyard on the back of my neck. Compared to the R-PUR Mask or Airinum Mask which has the back strap across the back of the head, the neck lanyard offers poor balance and adds pressure to the back of the neck.
The skin feel is a familiar one since the materials are exactly the same as version one. The weave of the fabric has texture, which feeling is accentuated because of the sensitivity of your face. Someone who prefers a cozier feel might want to take a look at the GORUCK Face Mask.
Another thing that the texture of the fabric does poorly with is resisting lint. This is something that's hard to brush off, both literally and figuratively, since the weave of the fabric clings onto the lint.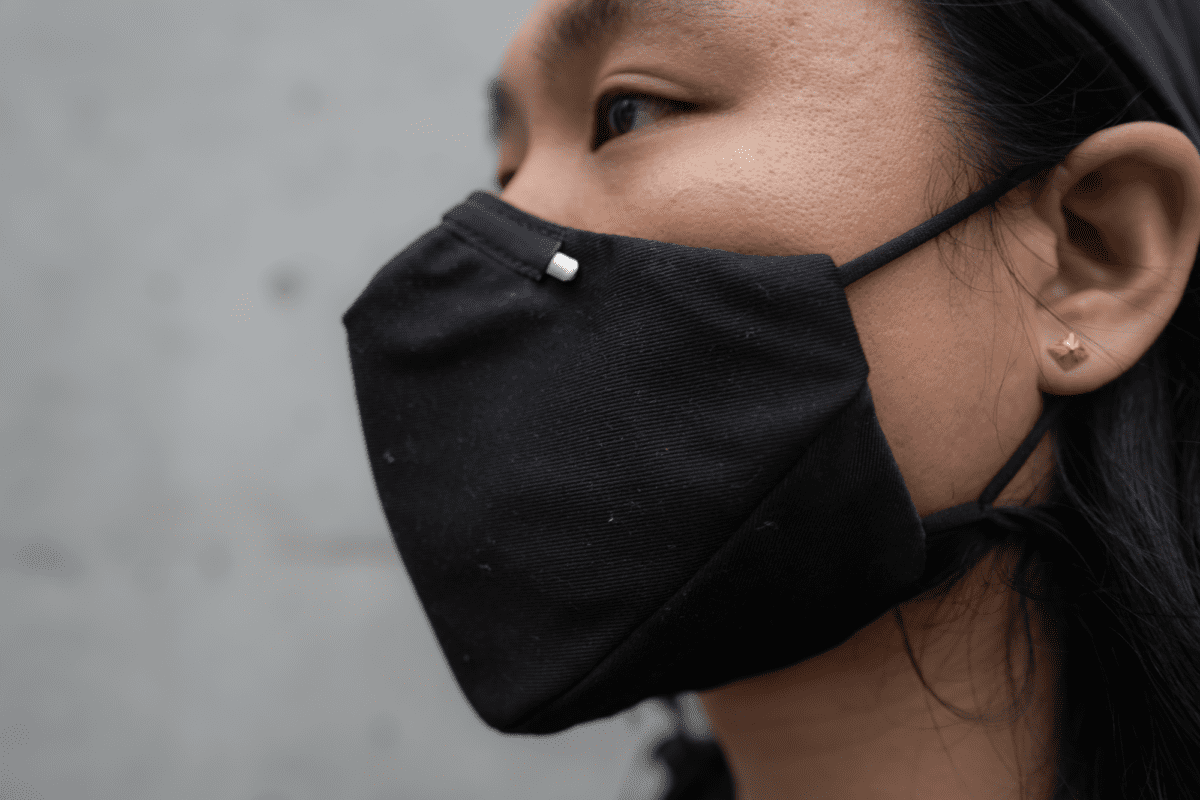 While it doesn't feel that much warmer as a three-layer mask, but it's much harder to breathe in. I find myself having to "take a break" every thirty minutes or so.
A three-layer construction comes with its fair amount of challenges. But, the V3 Face Mask is a decisive step in the right direction and an embodiment of everything TOM BIHN stands for.
One month update
I usually have the mask hanging by my neck when I take it off. I also naturally hang it my the longest back strap on a hook by my door. This caused the back strap to slowly get longer while the ear loops get shorter. This, of course, can be adjusted back to your preferred length. However, the strap itself also feels like it has stretched. It's hard to tell for sure, but it feels like a lot of the tension is gone.
Conclusion
The TOM BIHN V3 Reusable Cloth Face Mask is one of the most substantial masks on the market right now. Without resorting to stratagem, TOM BIHN stuck to what they do best. In a time where everything's changed, that, at least, remains the same.
Additional Images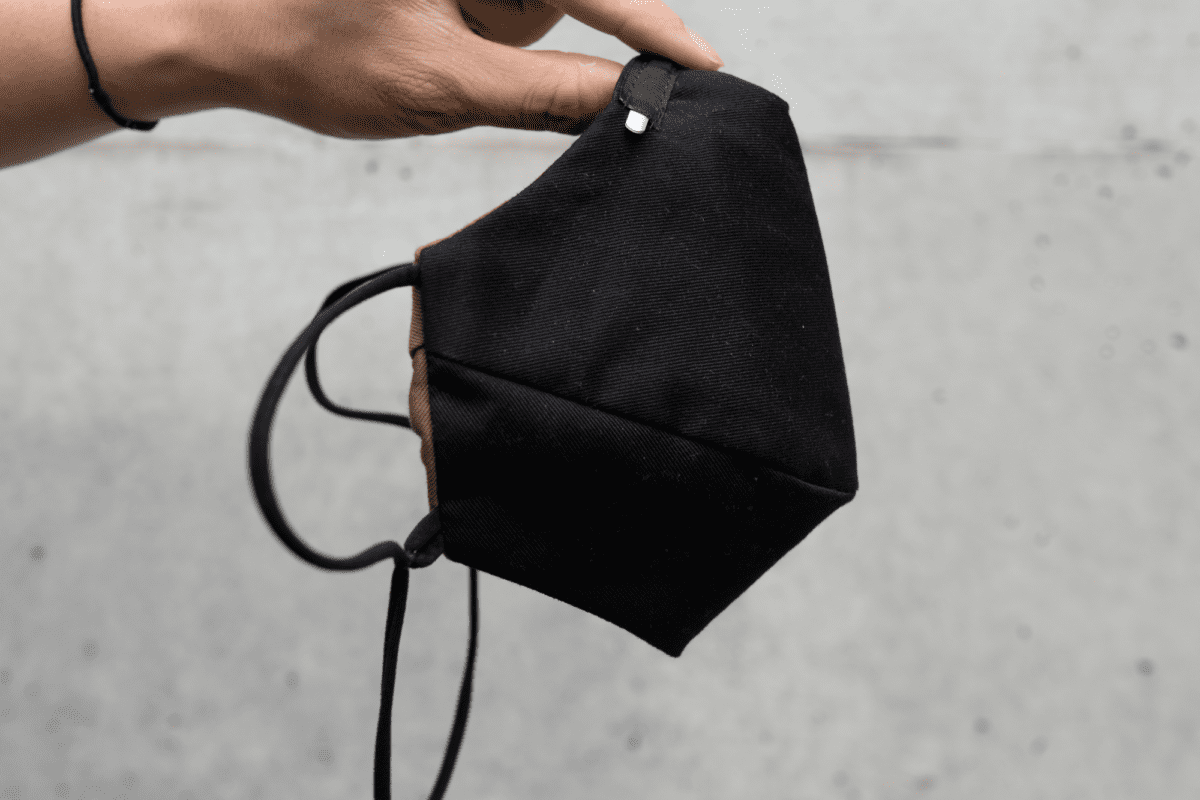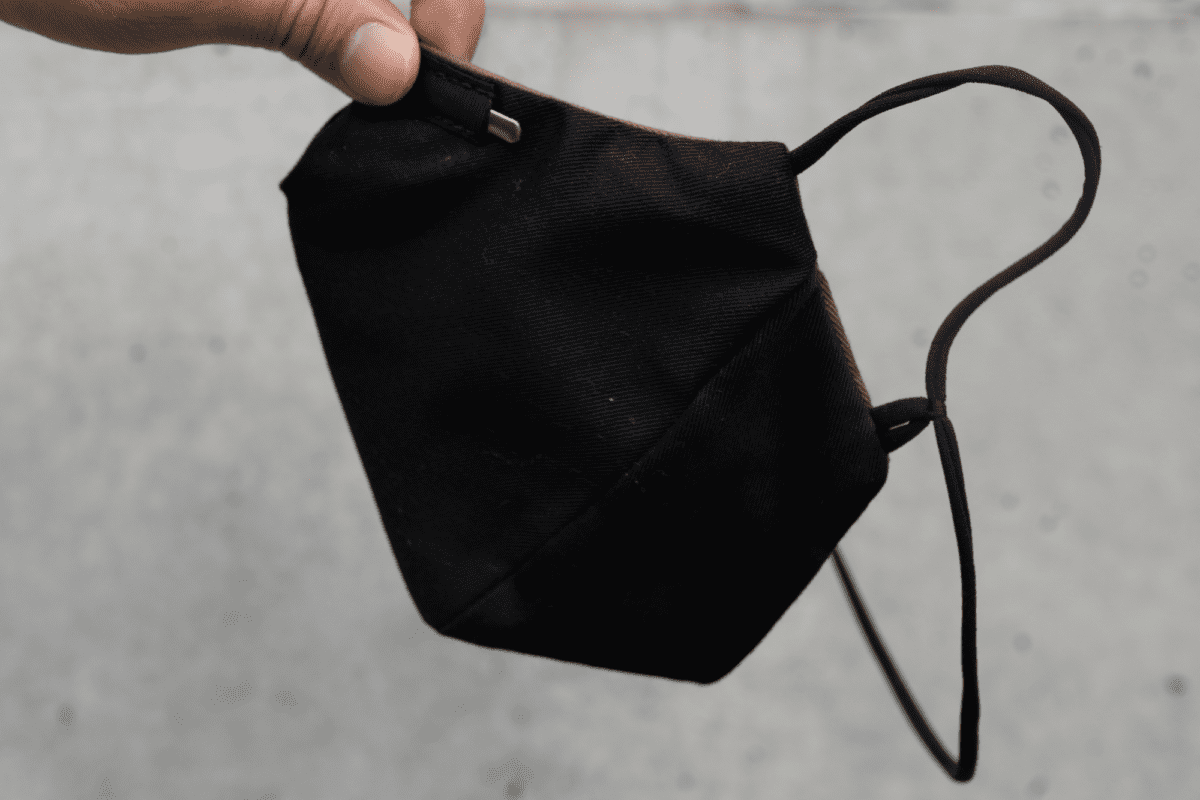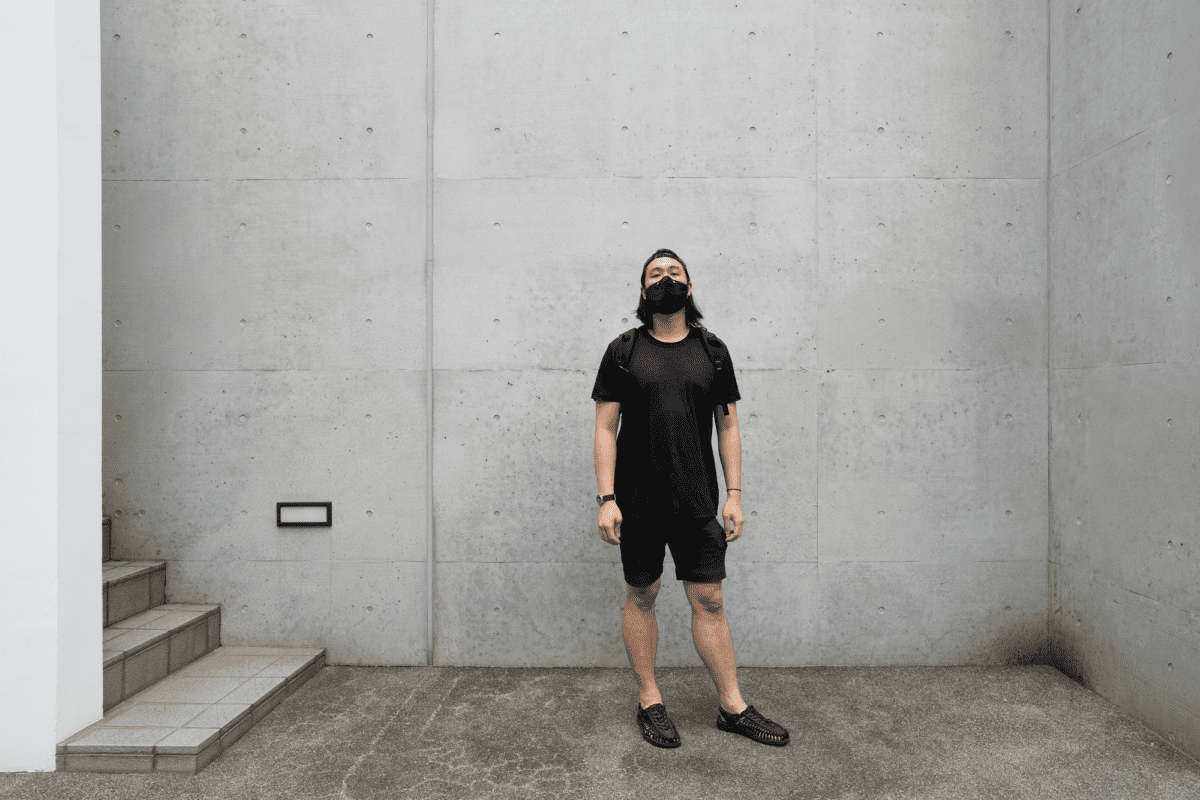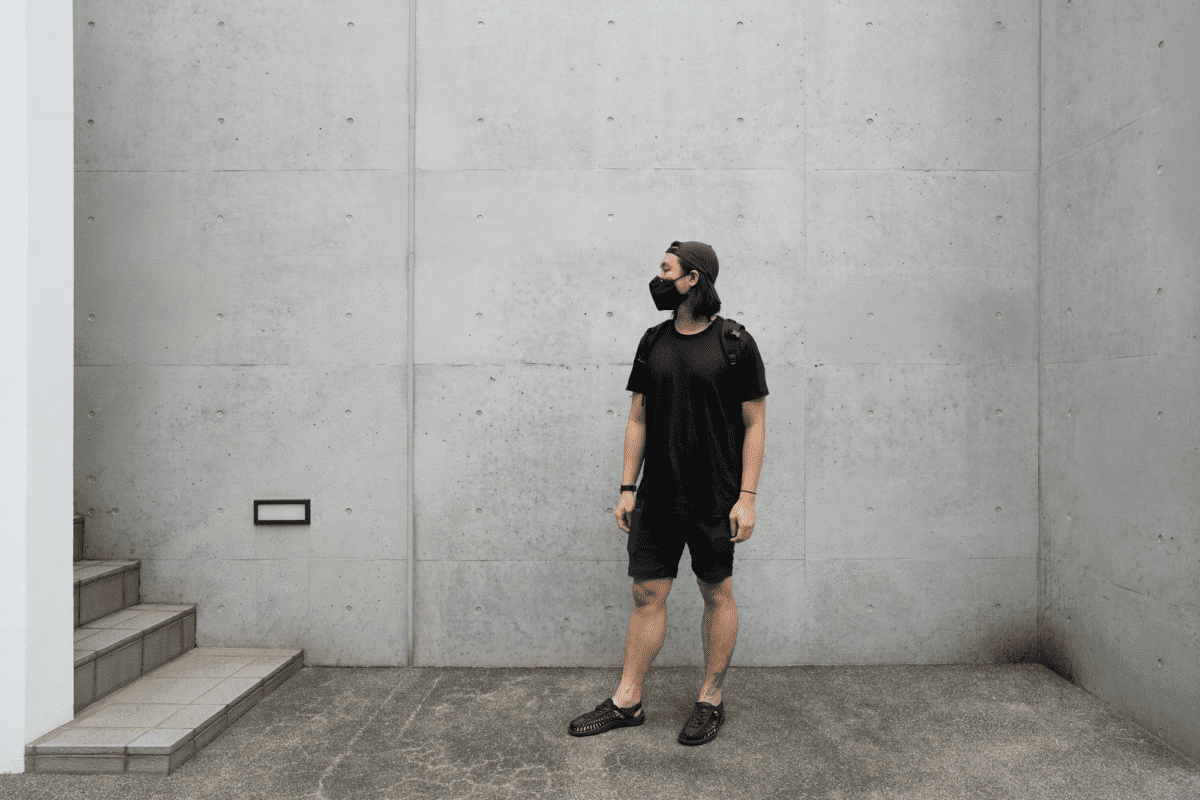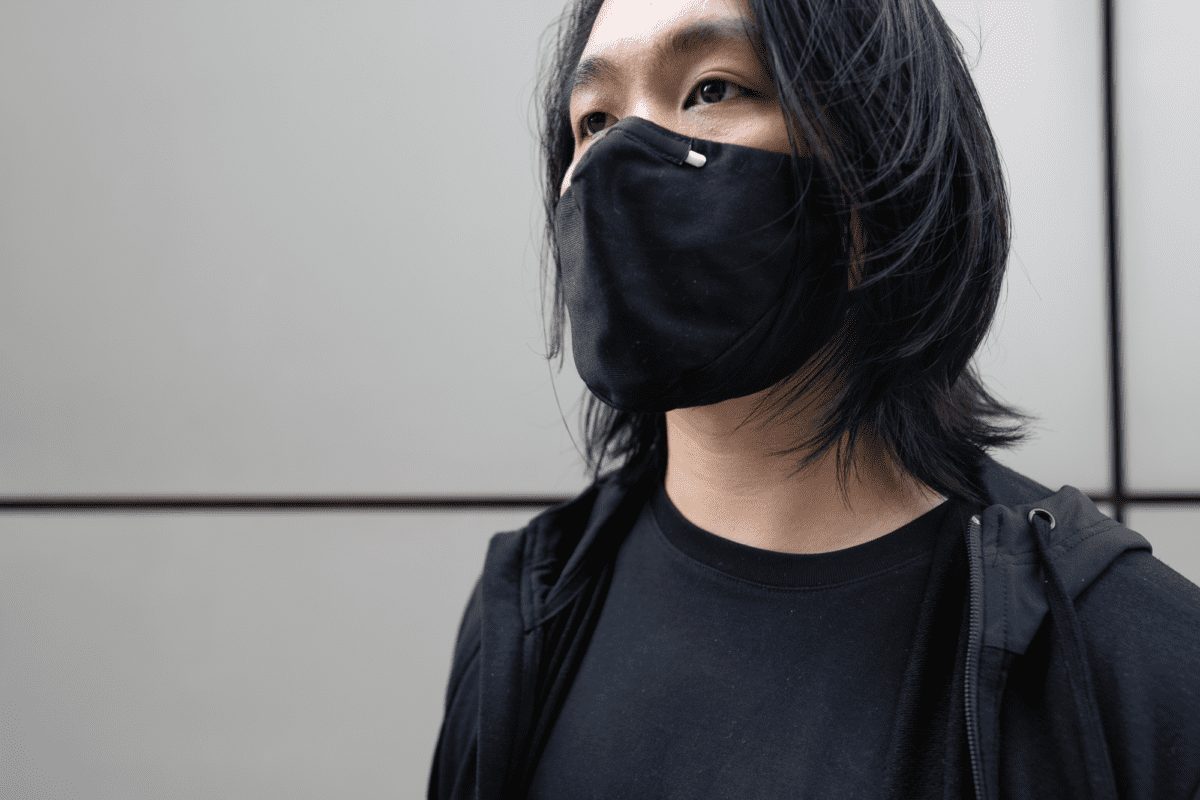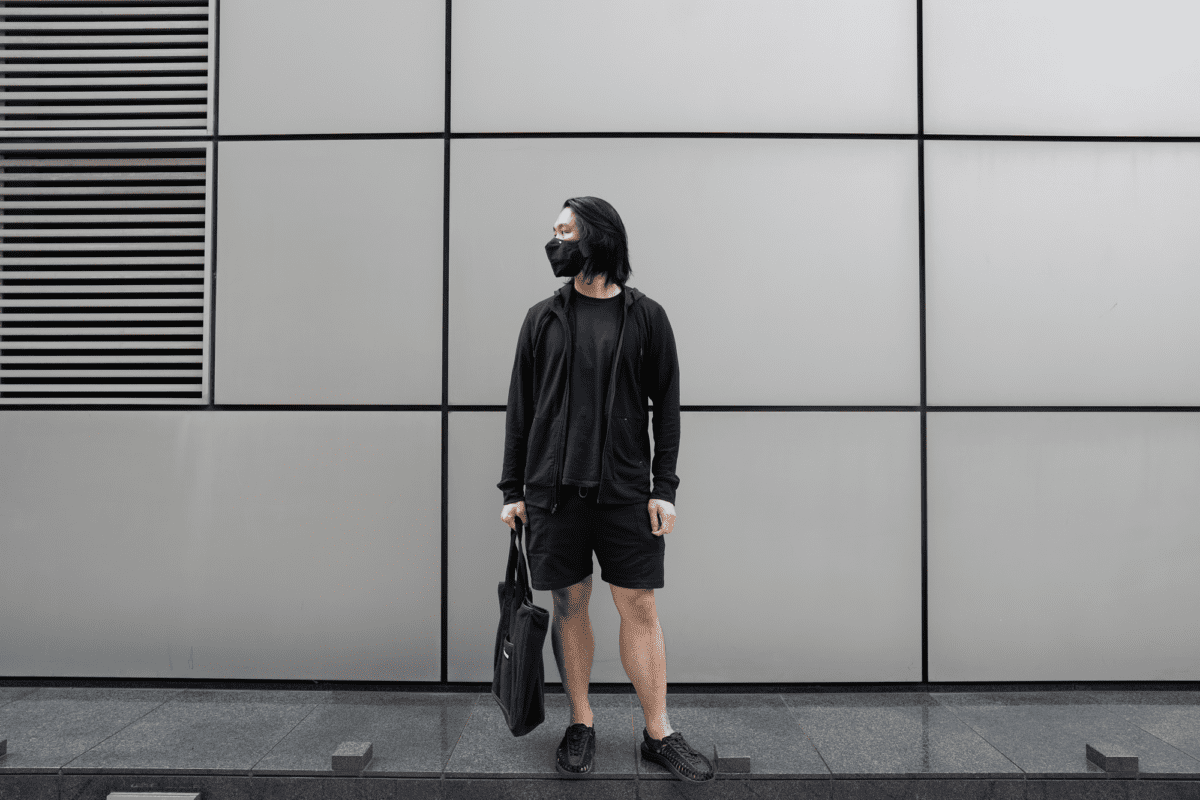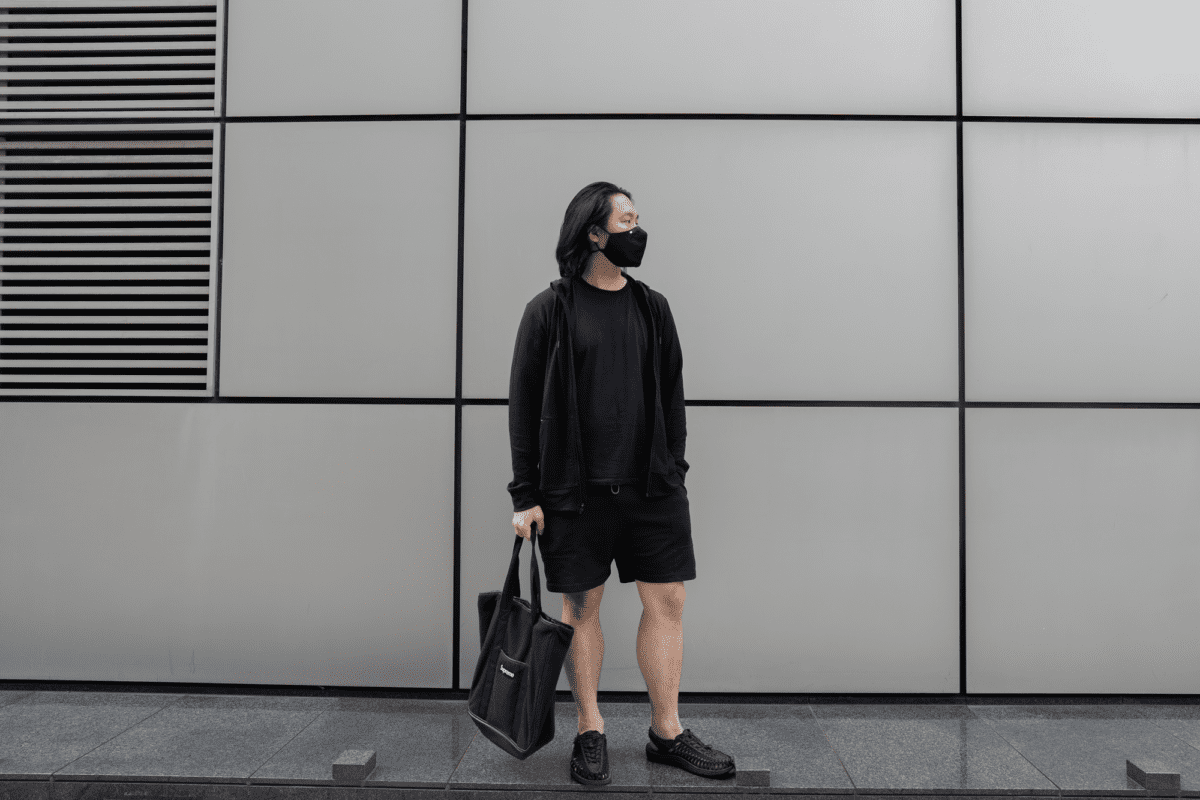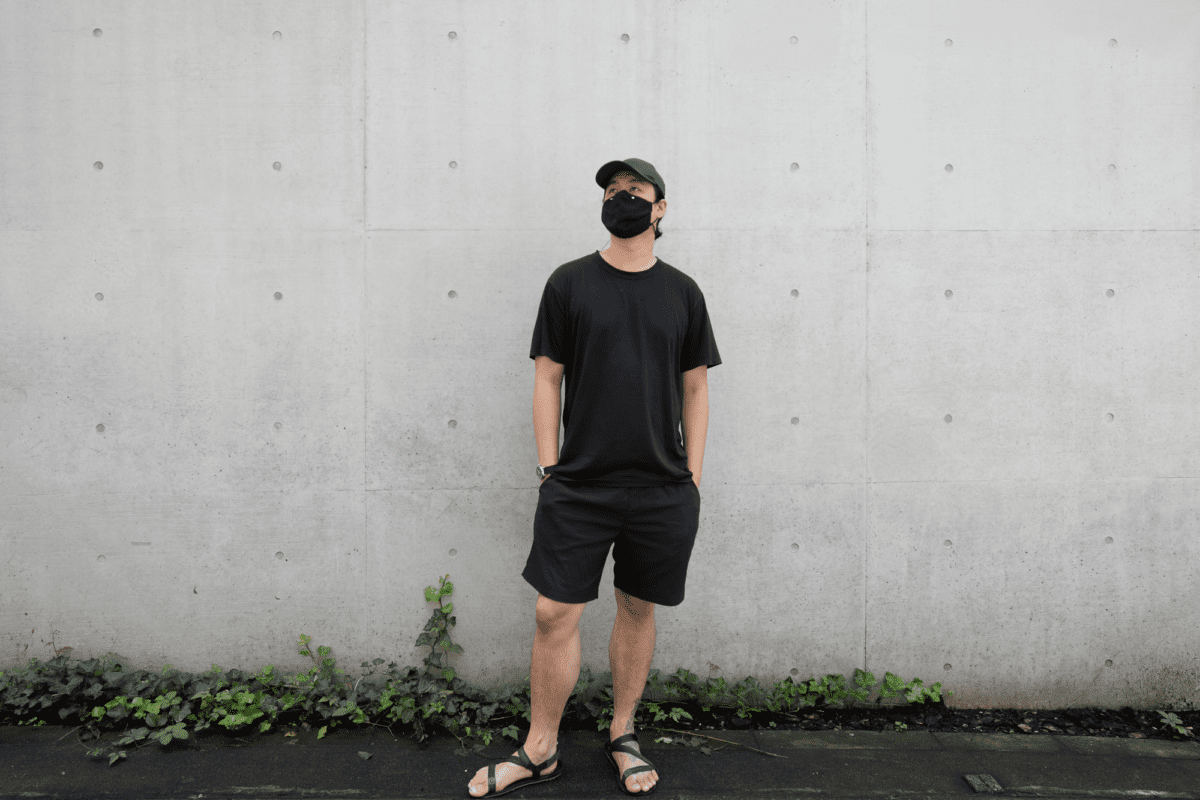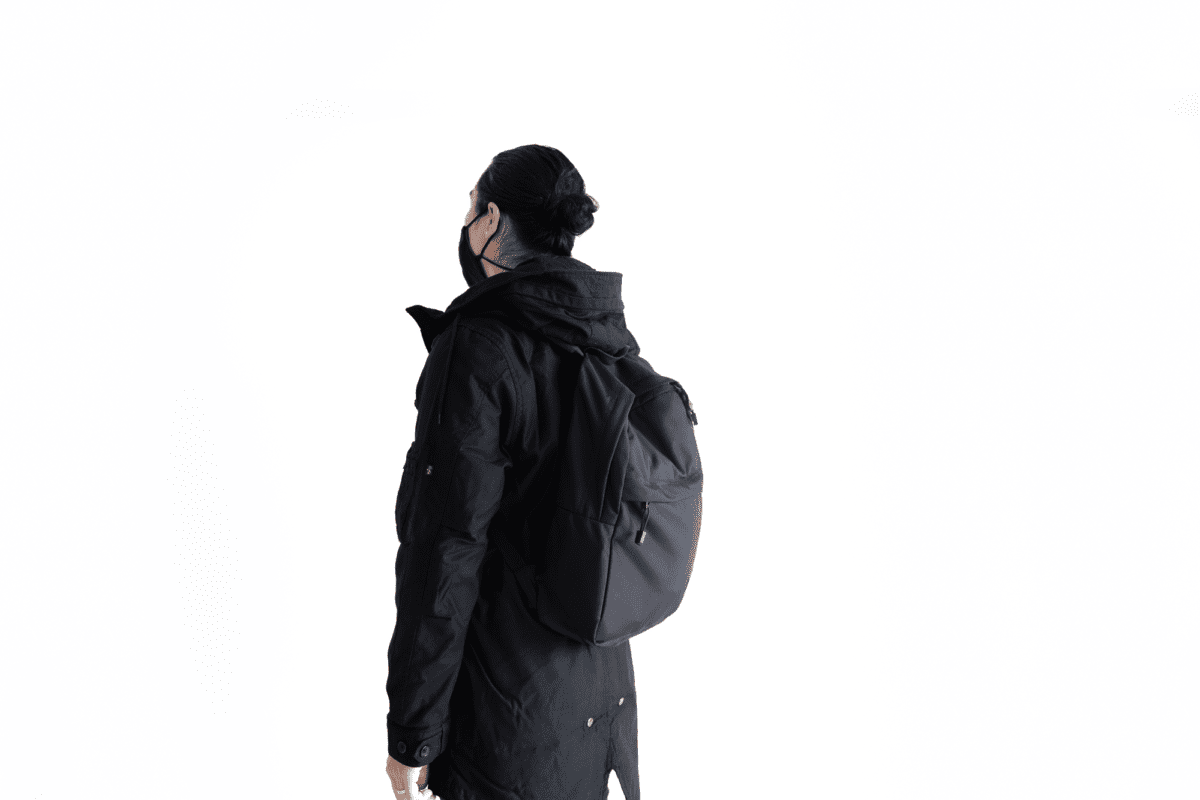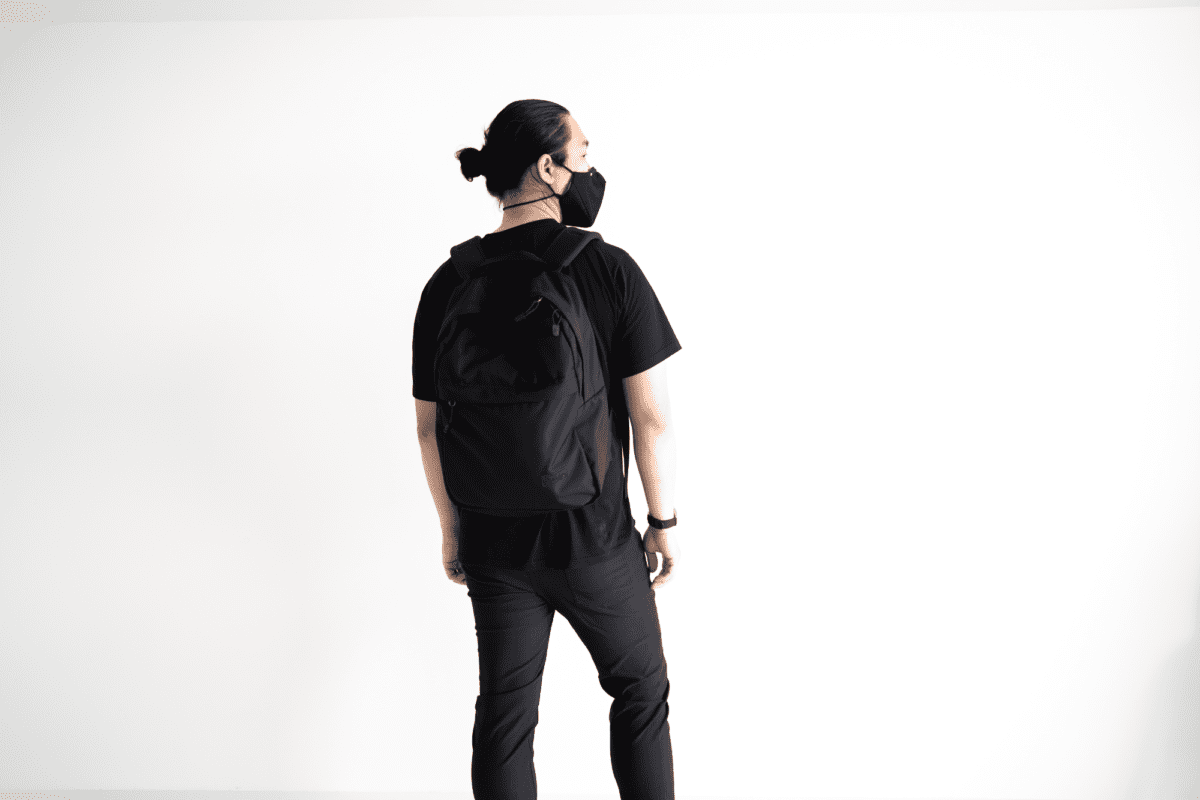 Like this review? See all of my in-depth reviews.
Also, consider supporting me by being a Patreon. Every cent given will go back into improving the content of this website.