This website is made possible by readers. I may earn a small commission when you buy through the links in this article at no extra cost to you. Learn more.
As face masks become the new normal, GORUCK comes up with their own version. As a brand well-known for making backpacks that you can bring into a war zone, you can be sure the GORUCK Face Mask will be equally badass.
Details
Overview
Face masks, like toilet paper, became the focus of hoarding upon the arrival of the pandemic. Whether that is called for is still left to be debated. But what is sure is that the pandemic cannot quench the fightback of good ol' American capitalism.
Brands, or travel-focused brands in large, started shifting their production capabilities towards making face masks to meet the surging demand. By providing face masks to those in need, these brands gain a foothold in these uncertain times; a win-win.
As more brands head down this route, you start to see that not all face masks are made equal. Some are pretty rudimentary while others see more work and innovation.
GORUCK has already made a name for themselves with their military-spec, buy-it-for-life bags. A few years back, they upped their game with the introduction of an apparel line. By all accounts, they have everything it takes to make an amazing face mask. I'll be seeing if that's the case.
Style
Your face is usually the first focus of visual attention. Since face masks hide the information that one can derive from your face, they inadvertently become the focus of attention. This makes how a mask looks arguably more important than other things you wear.
With beefy guys lifting 45LB rucks over their heads in some of their product photos, GORUCK's bag designs usually ooze testosterone. But GORUCK's apparel line is toned down, looking perfect for the veteran transitioning into civilian life. The GORUCK Face Mask follows suit.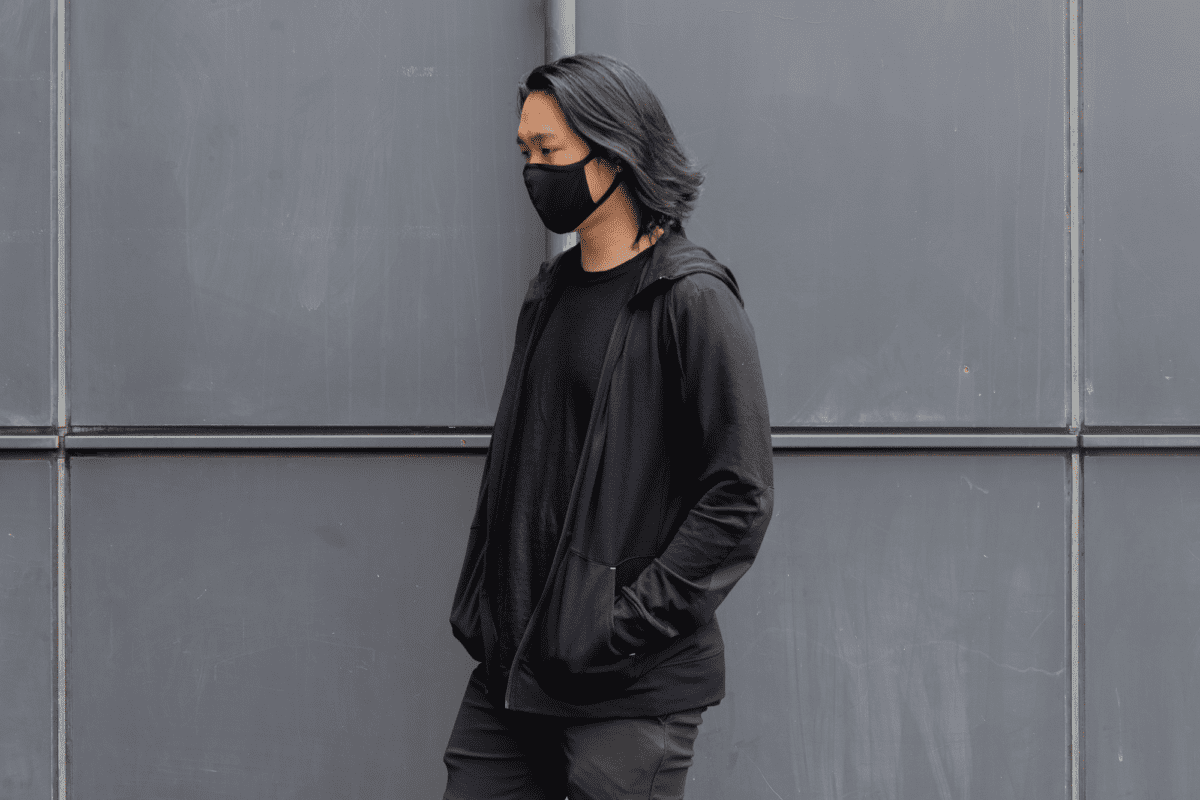 Comes in three colors, but you can't choose
The GORUCK Face Mask comes in three colors, sold as a single pack. The colors are black, navy, and ranger green. A few years ago, I started wearing exclusively black products. I might possibly be the only person bothered by the fact that you can't choose the colors or have to get three at once. I promptly sold the other two colors.
A black spearhead logo is printed on the bottom right of each mask. Even a brand as minimal as GORUCK couldn't resist some branding. I swear they would have included a velcro patch if they could. Despite printed in black on all of the colorways, the logo is much more obvious on the ranger green, followed by the blue and most subtle on the black.
I would prefer for there to be no external branding at all because I don't see why my face has to be a billboard for products I paid for. However, on the black one, the logo was subtle enough for me.
But no one likes ads, so I got rid of them. If my articles helped you, I ask for your support so I can continue to provide unbiased reviews and recommendations. Every cent donated through Patreon will go into improving the quality of this site.
One (good) size
The GORUCK Face Mask comes in one size. As a daily mask wearer, the size and fit of a mask is key to it being comfortable and looking good. A good fit also ensures that air does not enter or escape through the sides.
This why I normally opt for masks with sizing options like the Airinum Mask. One size masks are almost never perfectly-sized for your face. For example, many customers, me included, were complaining that the TOM BIHN Face Mask was too small.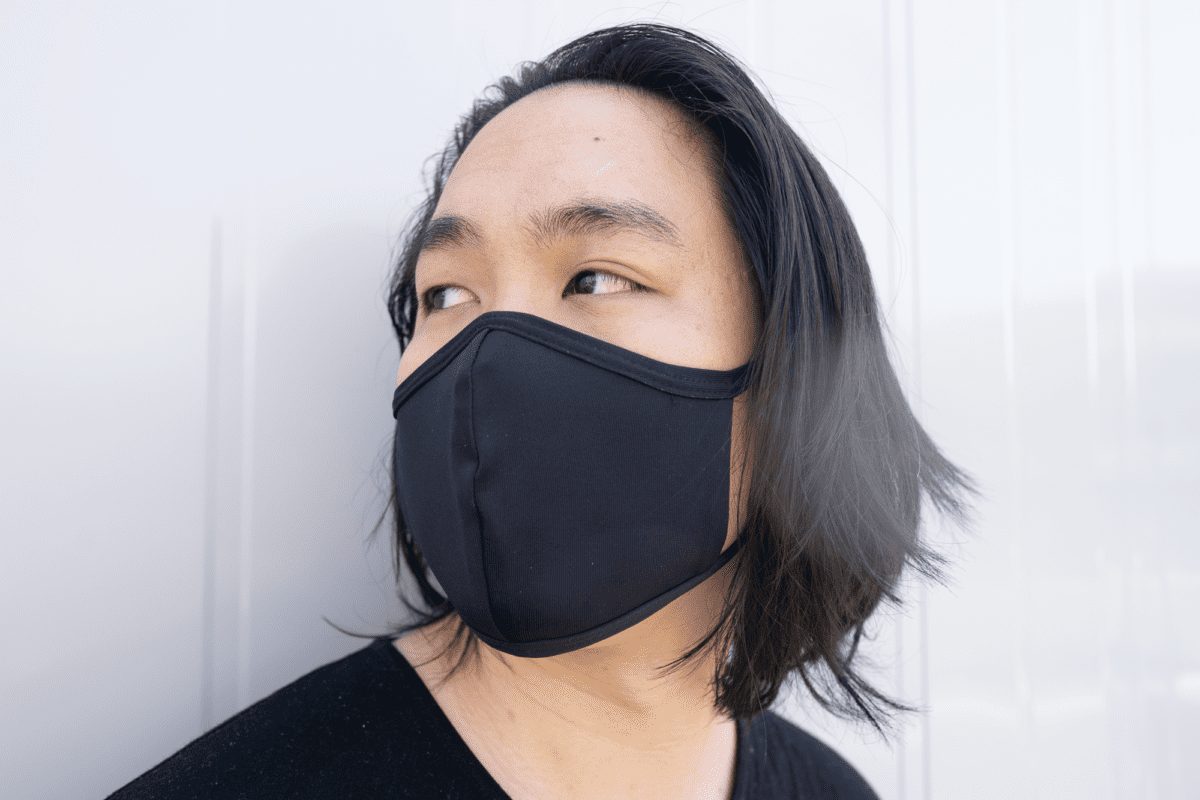 I have a larger than average face size, so I was a little worried about the sizing after my experience with the TOM BIHN Face Mask. My worries were unfounded.
The mask was slightly smaller than a large-sized Airinum Mask. It was able to cover my nose and go all the way down to the chin without slipping up or down. For those with a smaller face size, the mask would cover the bottom of the chin, without compromise to functionality or style.
While the mask has a 3d form, the stretch material conforms to the shape of your face, giving it a just-fit look.
Unfortunately, this will still be too small for those on the large end of the spectrum. However, without adding size options, I doubt that they can make it any bigger without excluding a good portion of the customer base.
Ties could get messy
The GORUCK Face Mask comes with ties that let you secure it behind your ears or head or both. I've never seen a mask that lets you secure it this way. It works exactly like how your shoelaces do; tying them up will leave loose ends.
Functional benefits aside, the loose ends behind your head can end up looking pretty messy depending on your hairstyle and how you tie it. I have hair long enough to hide the mess, so it doesn't really bother me.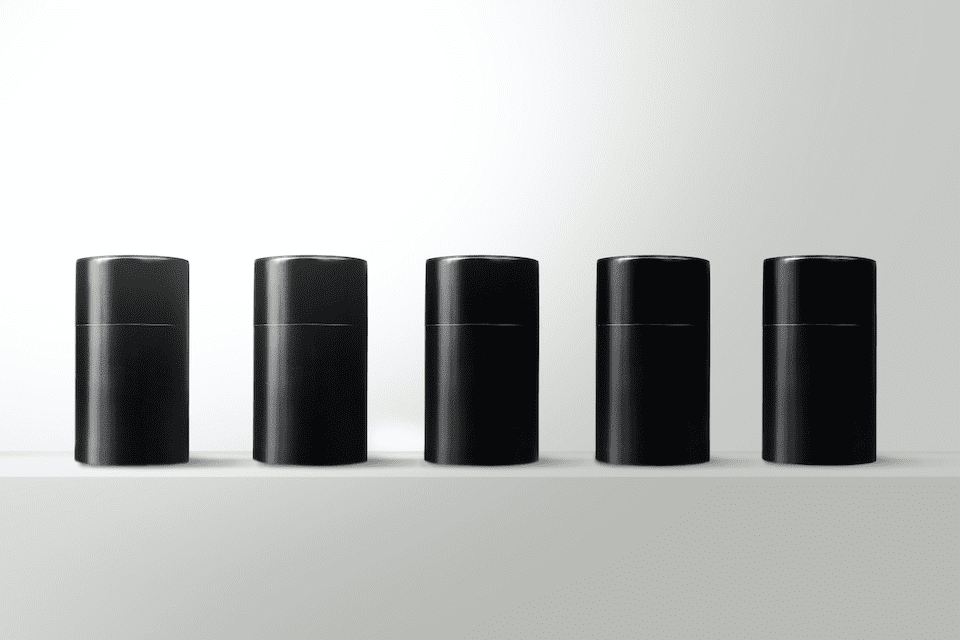 I found a 100 year old company that would create these heirloom quality canisters for me. They are handmade and will keep your tea leaves, coffee beans or anything that you need dry for years to come.
or read review
Reversible
While the exterior and interior material are different, you can wear it inside out without much practical differences. The interior is a grey, brushed polyester and I think it doesn't look half-bad as the exterior, especially since there isn't a logo.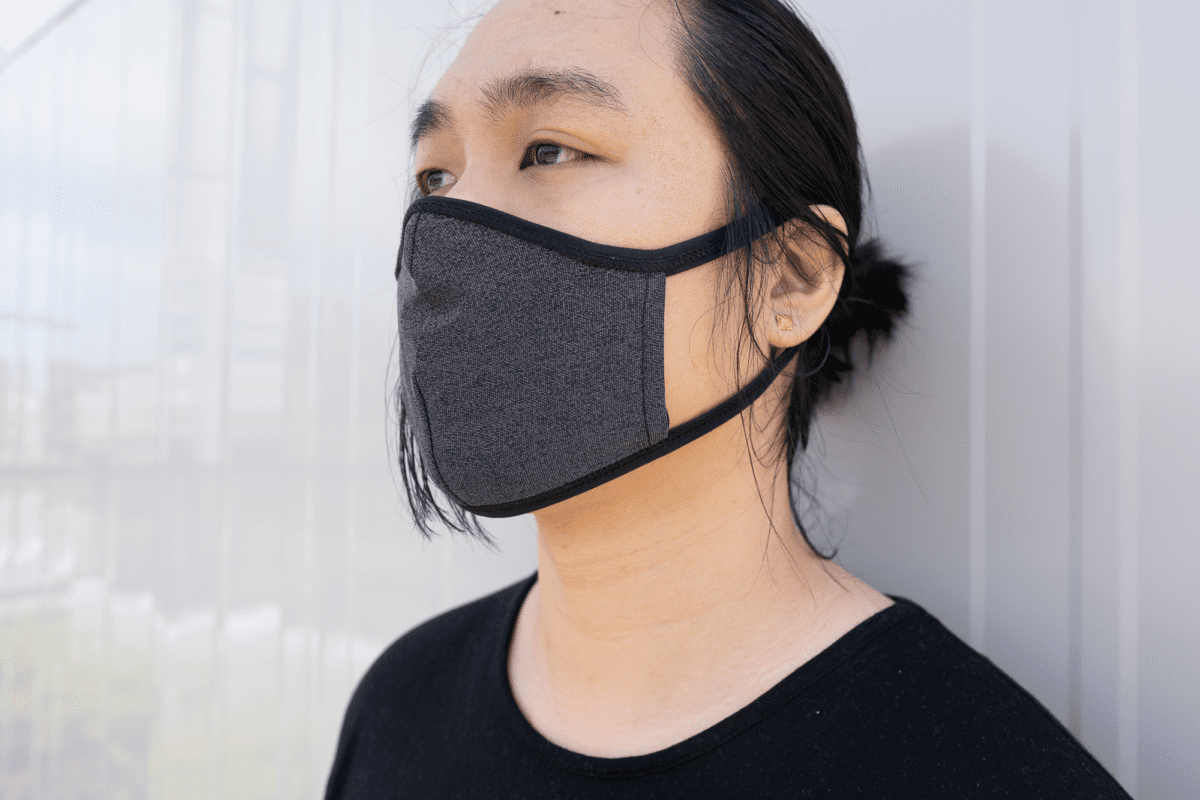 Material
These face masks use the same material as the GORUCK American Training Shirt. The fabric is a proprietary training fabric that GORUCK has spent 3 years developing.
With 77% Nylon / 19% Polyester / 4% Spandex, I can make a few speculations on why this fabric was chosen. This fabric is going to be on your face, so one can only assume comfort and skin-feel is of the utmost importance. Nylon was always considered a smoother and softer fabric than polyester, which makes sense why a higher percentage of nylon was used.
Nylon is also more durable and offers greater stretchability. If that's the case, one might wonder why not just only use nylon? Your breath contains moisture that'll be absorbed into the fabric. Nylon absorbs moisture more than polyester, so the nylon will draw moisture to the exterior, allowing it to dry faster.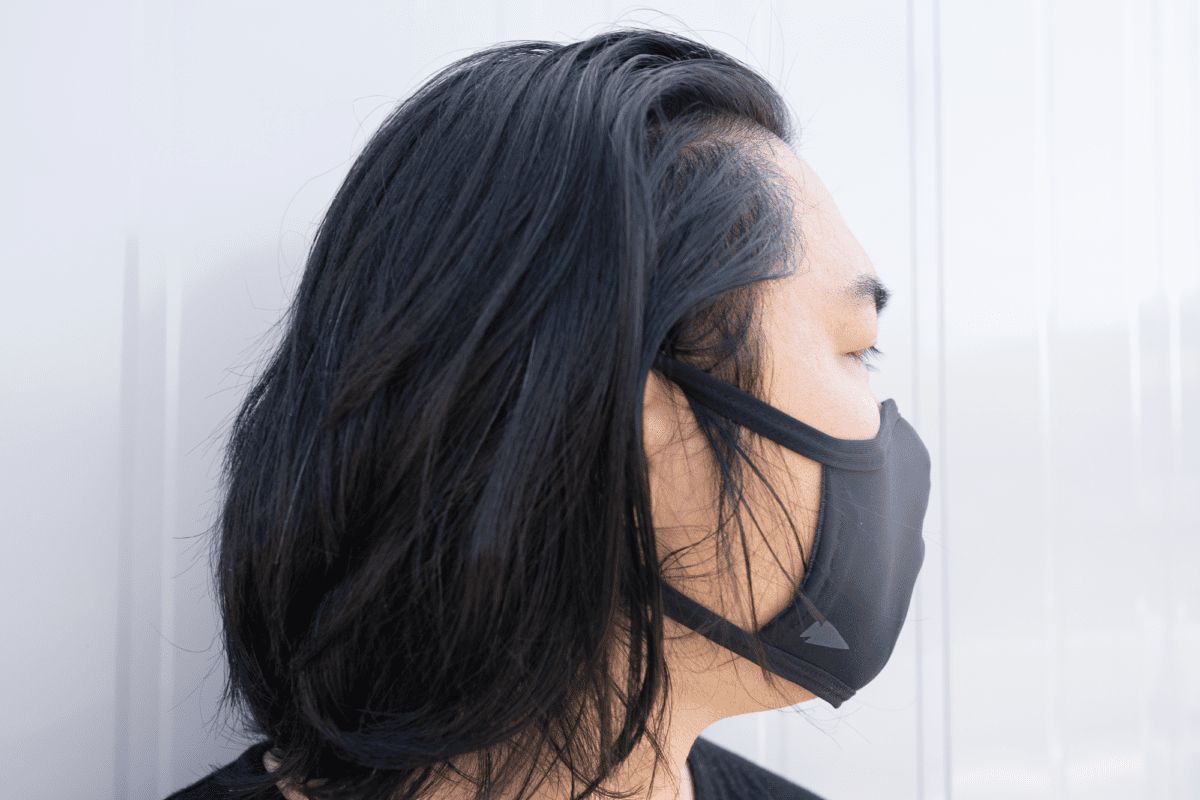 The mask also features a pocket sleeve that lets you insert a DIY filter. I honestly can't see myself making DIY filters from coffee filters on a regular basis, but it's good to have the option to. Even though it's a 2-ply construction to accommodate a filter, I don't feel that it's too thick for breathability to be affected.
Usage
The most comfortable face mask
If loungewear existed for your face, this would be it. I was surprised at how comfortable it felt the first time I put it on. I had thought that the TOM BIHN Face Mask was comfortable, but this mask effectively shifted my goal post to what a comfortable mask should feel like. They are even more comfortable than one-time use surgical masks that most are used to.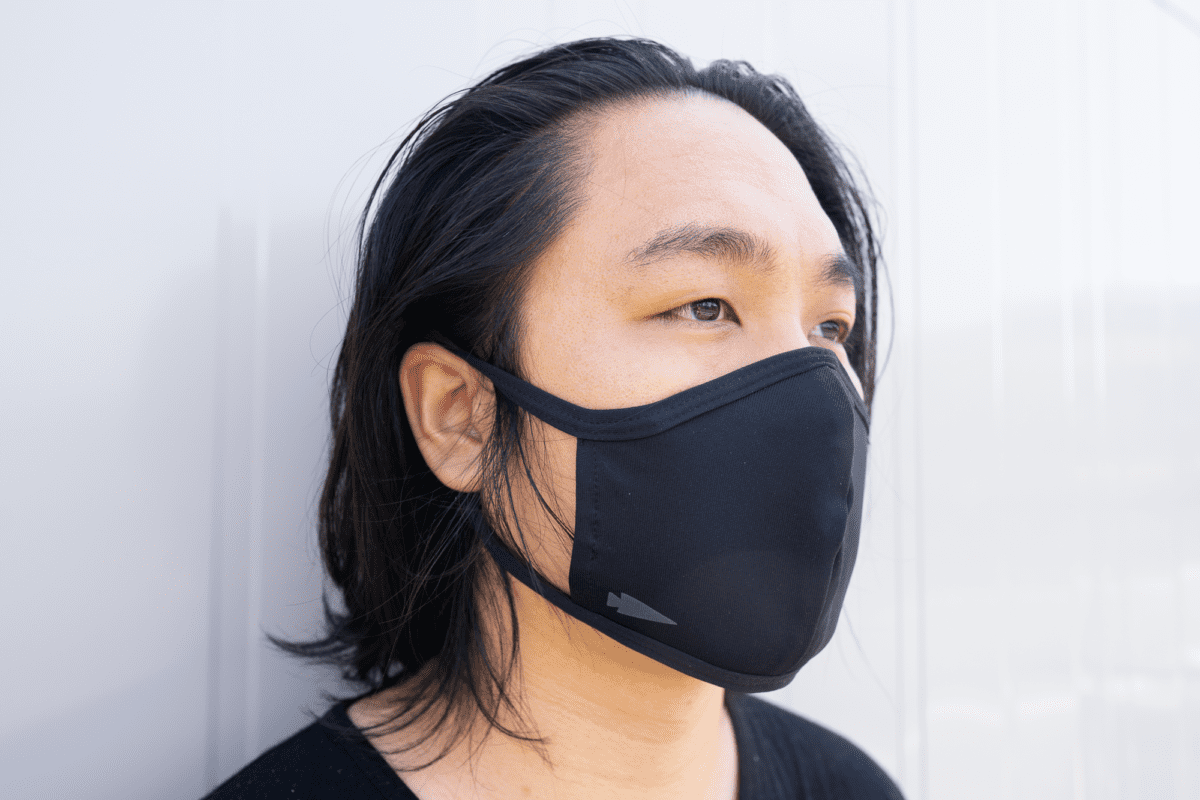 It feels soft and breathable and I didn't have a problem having it on all day. The straps which allowed you to alleviate stress on your ears also played a big part.
The wire nose bridge is thinner than most face masks, which actually feels much better while ensuring a tight and comfortable fit.
How I wear the GORUCK Face Mask
I'll admit the ties threw me off at first. I had thought that I was meant to tie it on each time, like shoelaces. But since the ties are stretchable, the smart way was to tie it once and slip it on each time.
As mentioned, I was bothered by the loose ends hanging all over the place. I resorted to first tying the two ties on each side together to form ear loops and then tying them to the opposite side to form an additional strap behind the head.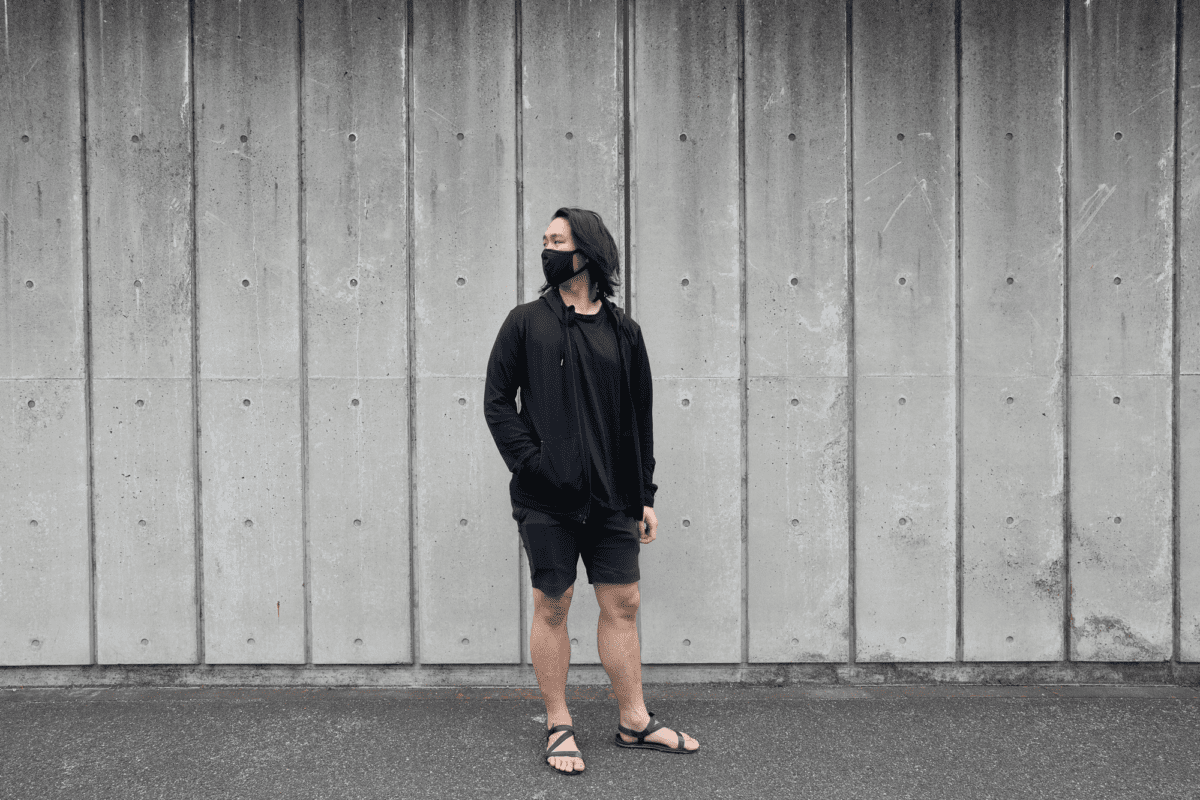 This gave me an Airinum-like way to put it on. I usually put it over my head down to my neck, pull my hair over it and then pull it up to my face. While it takes more steps than an ear loop only setup, the strap behind the head relieves fatigue around your ears and reduces the mess caused by loose ends.
The thin wire nose bridge doesn't quite hold the shape compared to face masks with thicker wires. This is why it's important to pair it with adequate tension with the ties to maintain the "hold" on your nose.
Update October 2020
I was able to take this on a trip to Nagoya as my only face mask. Using it almost all day everyday, it gets a little damp with your breath on it all the time. The good news is that I was able to wash it in the hotel bathroom sink at night and have it dry by the next morning because of how fast drying the fabric is.
Conclusion
These masks are non-returnable but you are likely not going to be returning them. They are the most comfortable masks I've put on and it'll be hard for me to believe that there's a more comfortable one out there.
It's also nice to know that 3 masks are donated to frontline workers with every purchase.
While I found this to be a great mask at the price point, GORUCK could really take this one step further with a more sophisticated strap system and size options. Unfortunately, masks like that are far and few, with the sold-out Airinum Mask as the only one which checks those boxes.
However, with the pandemic spurring brands on, competition will surely bring up the level of mask offerings on the market. You can definitely expect some more mask reviews on this website in the near future.
Additional Images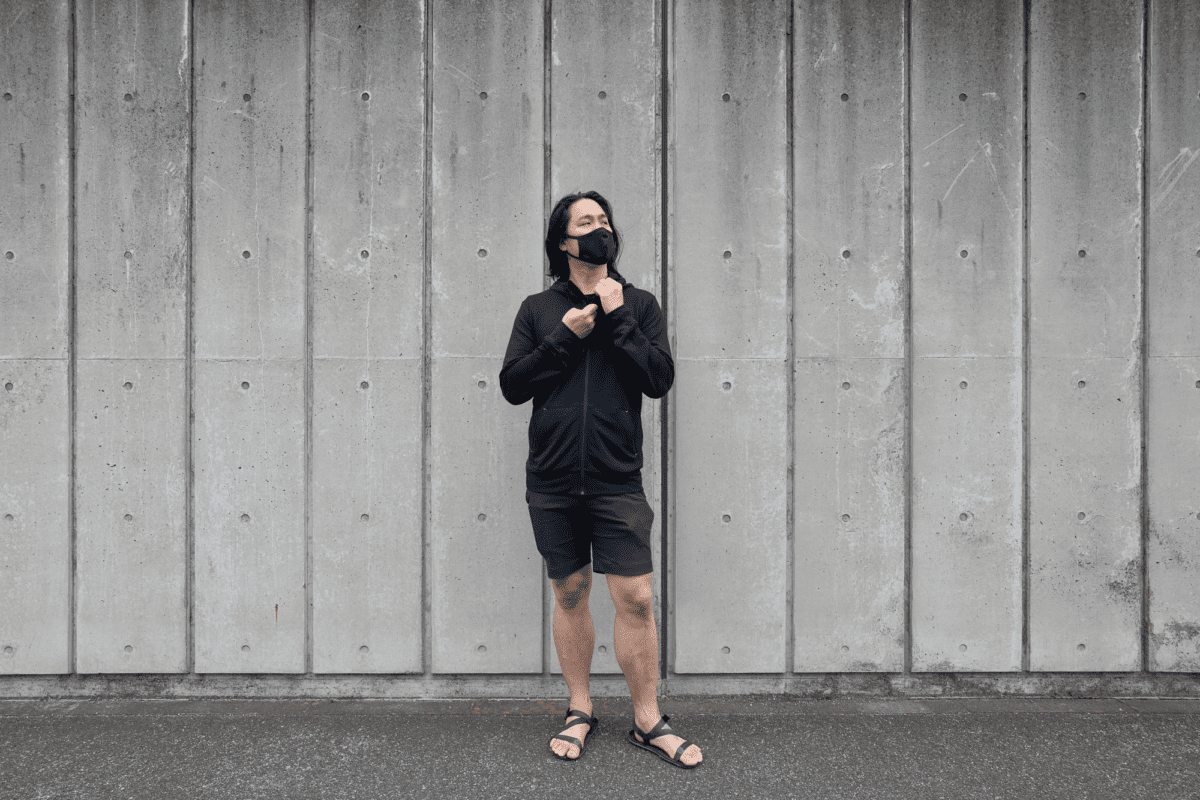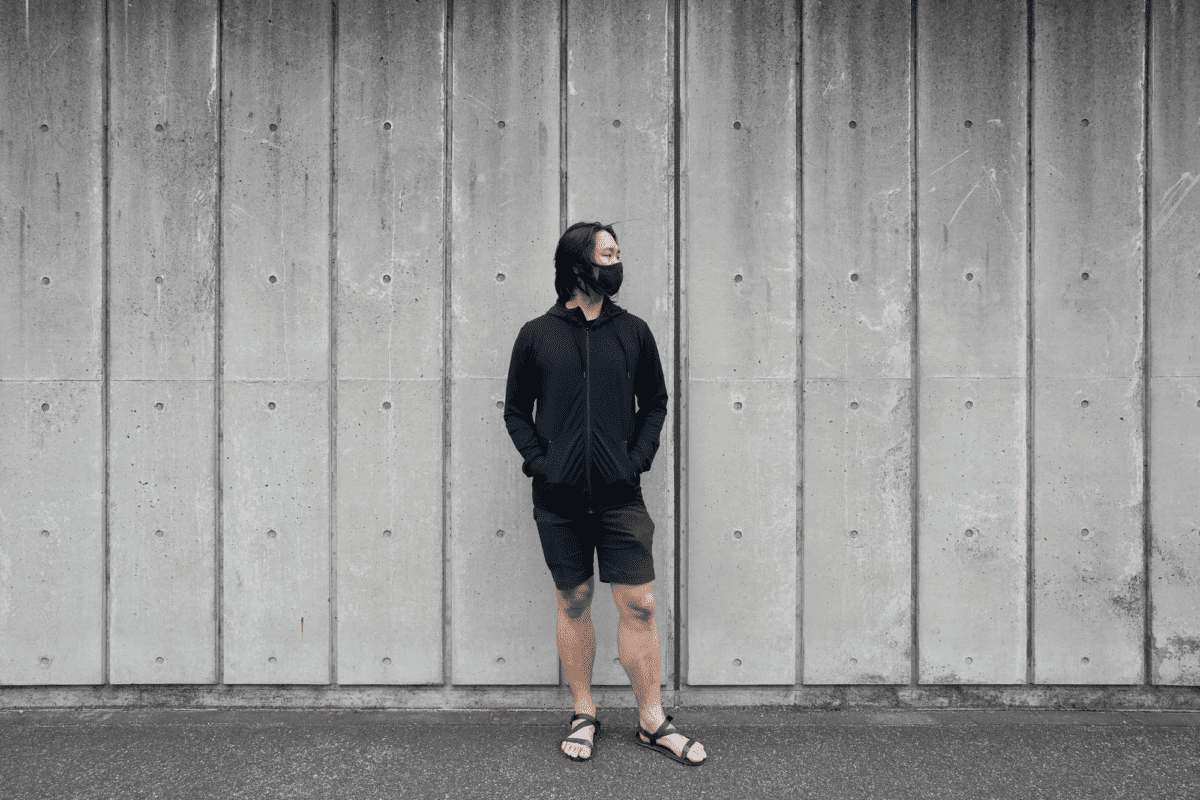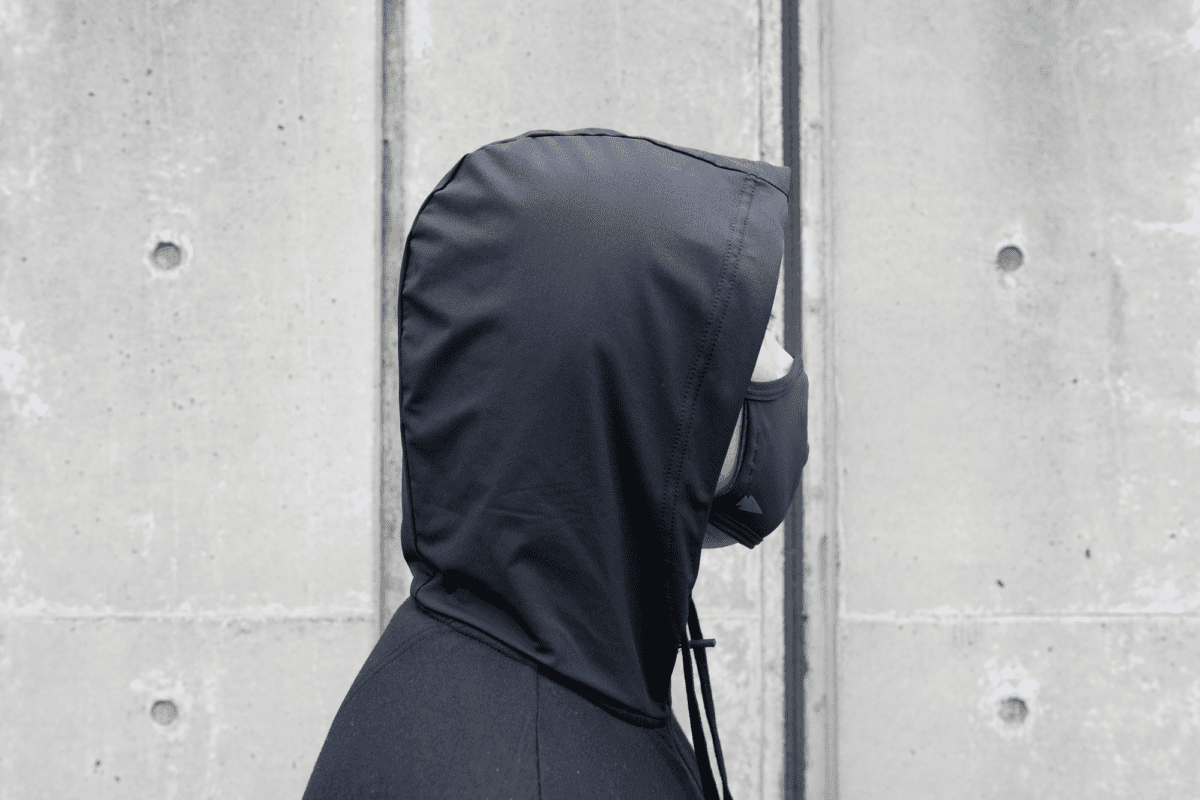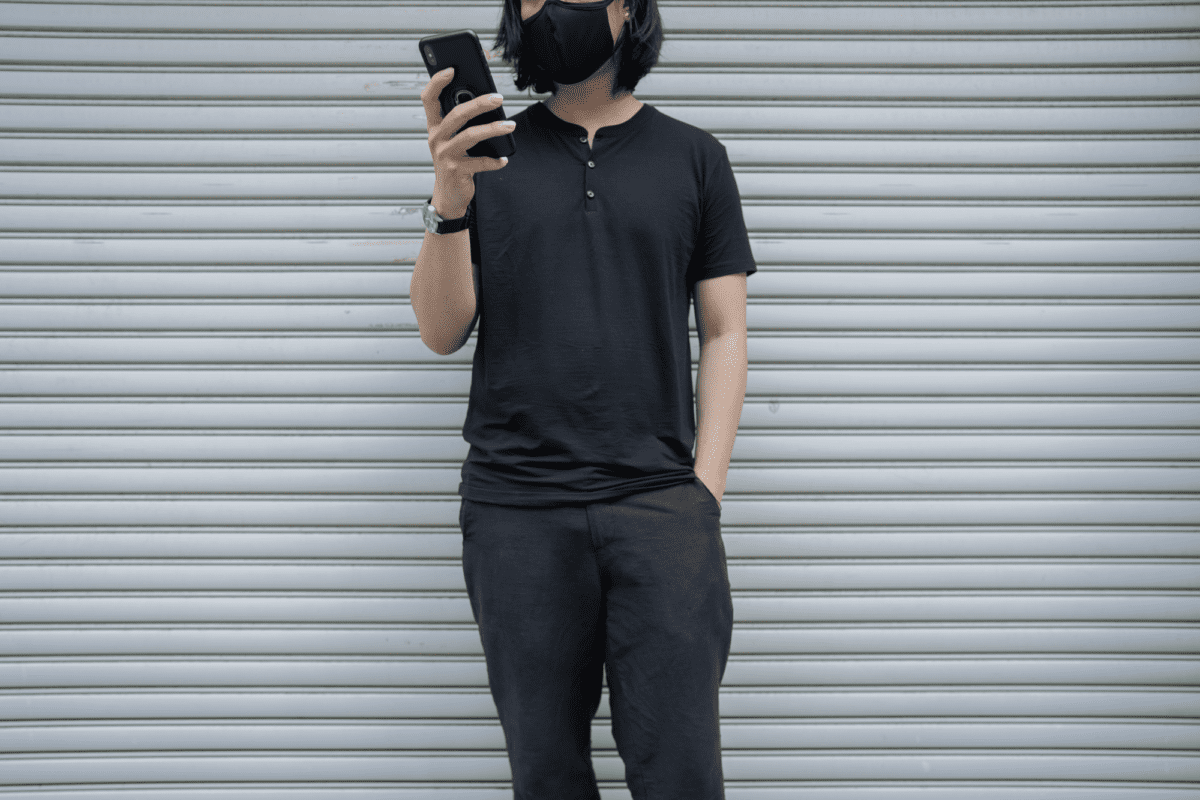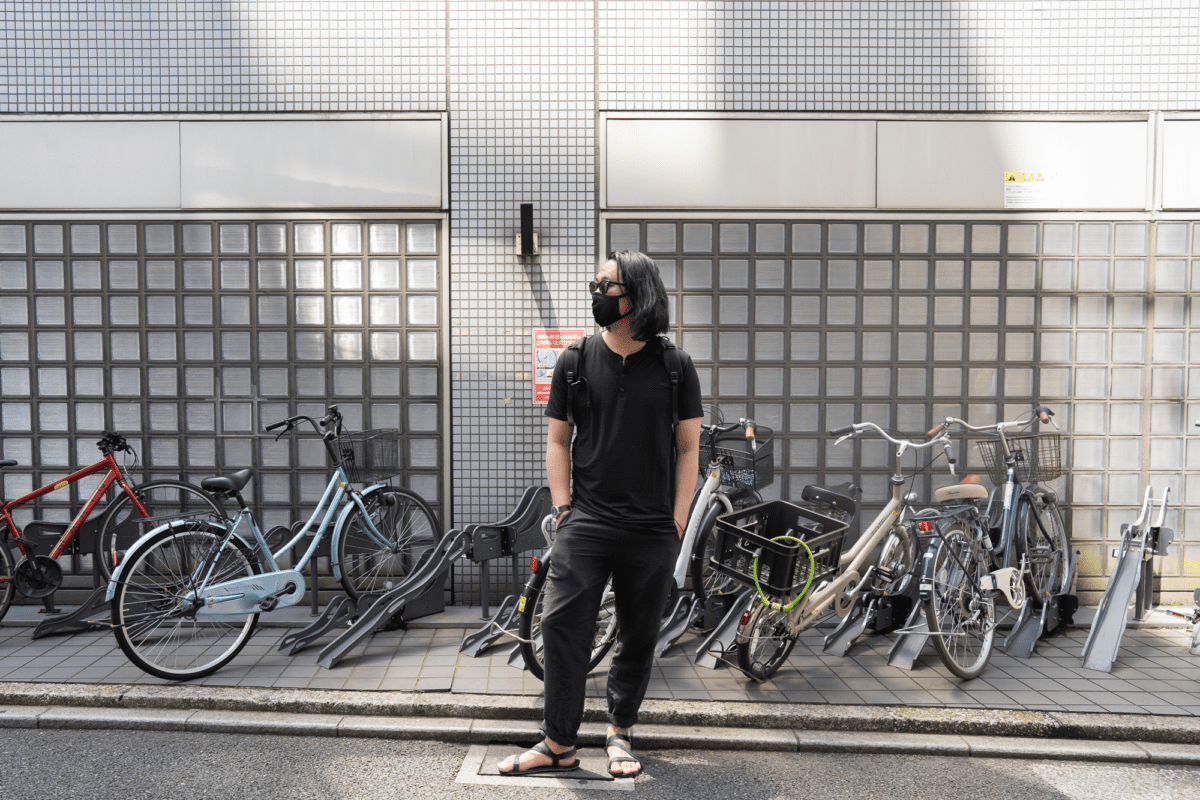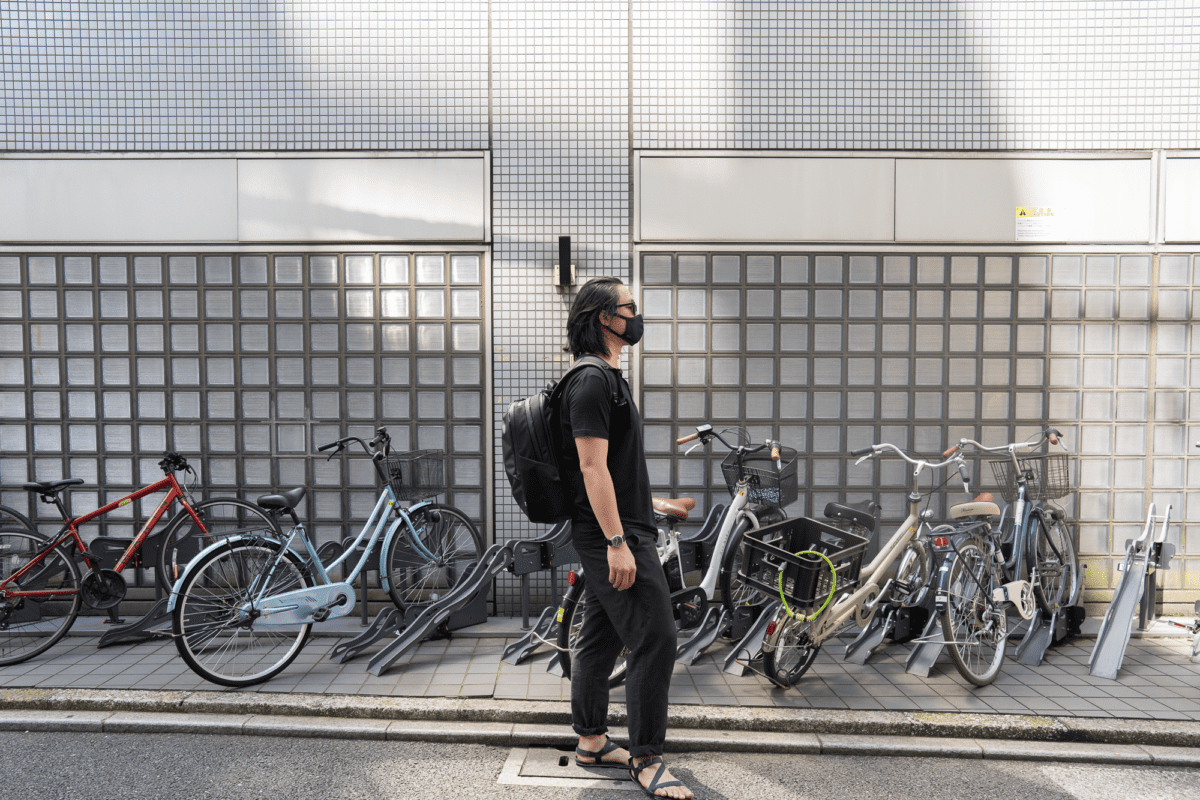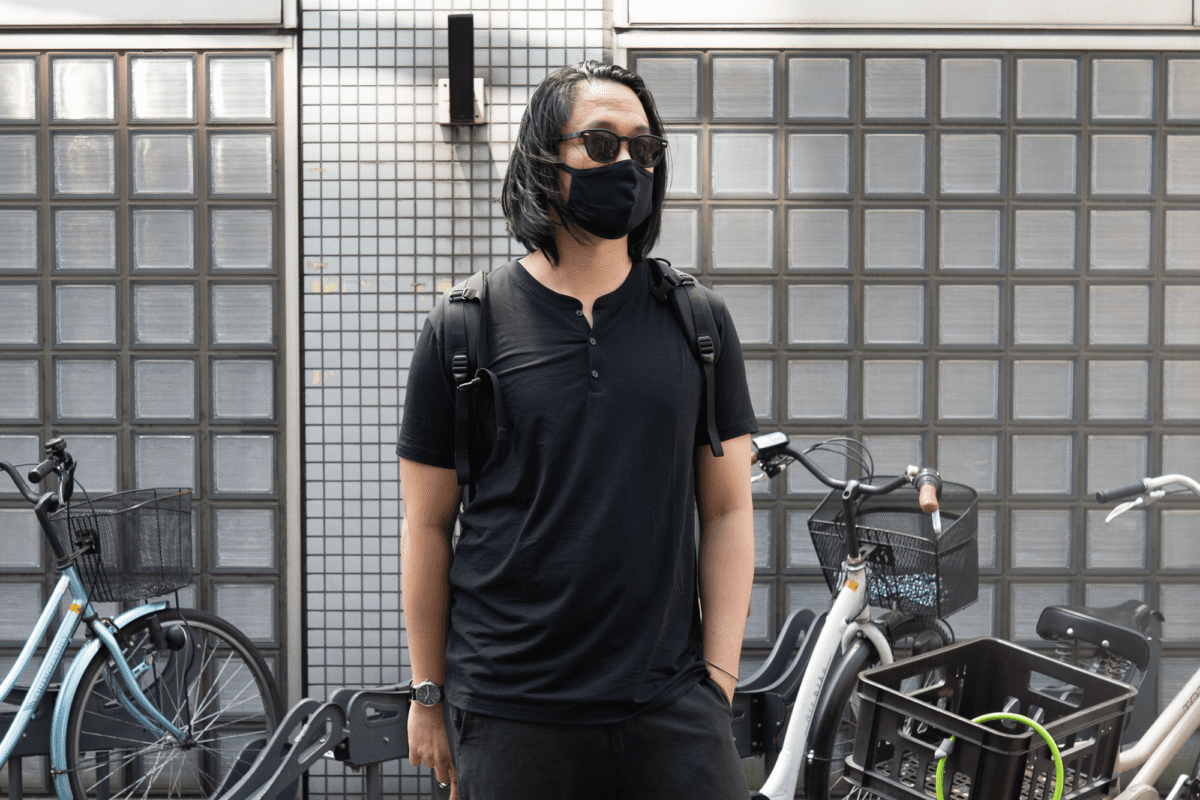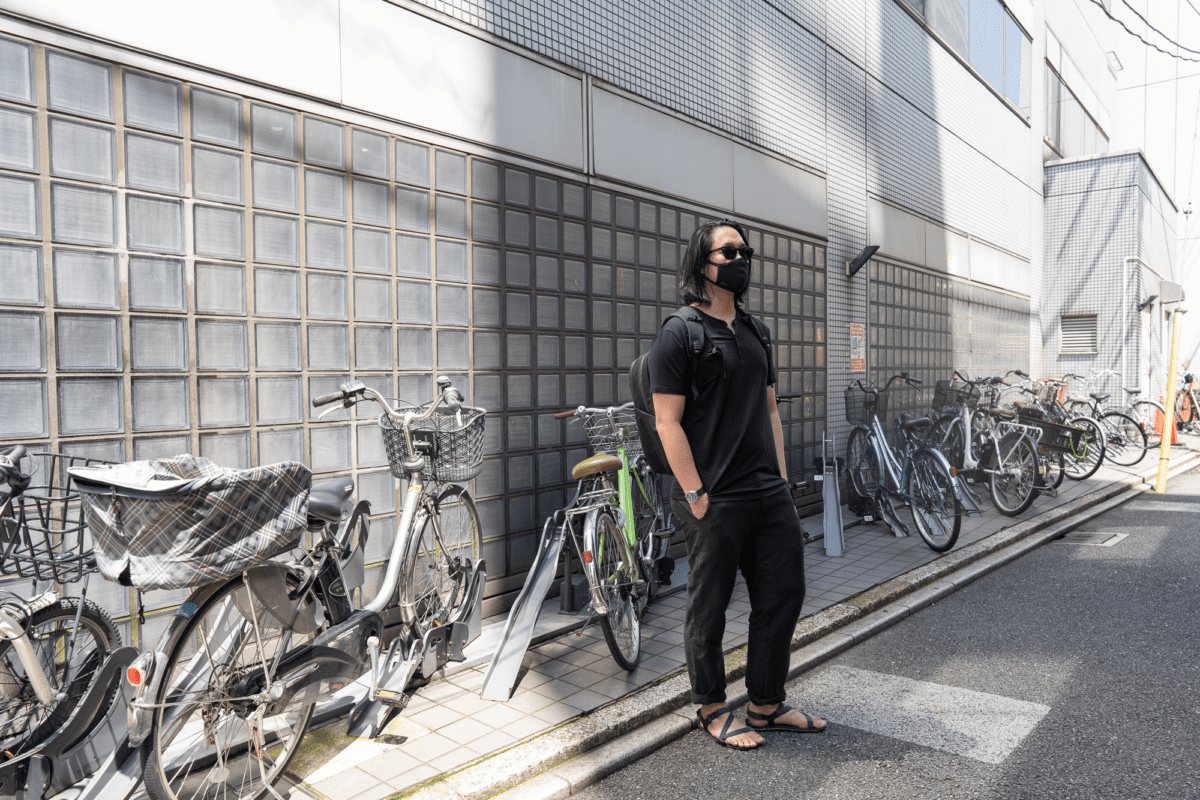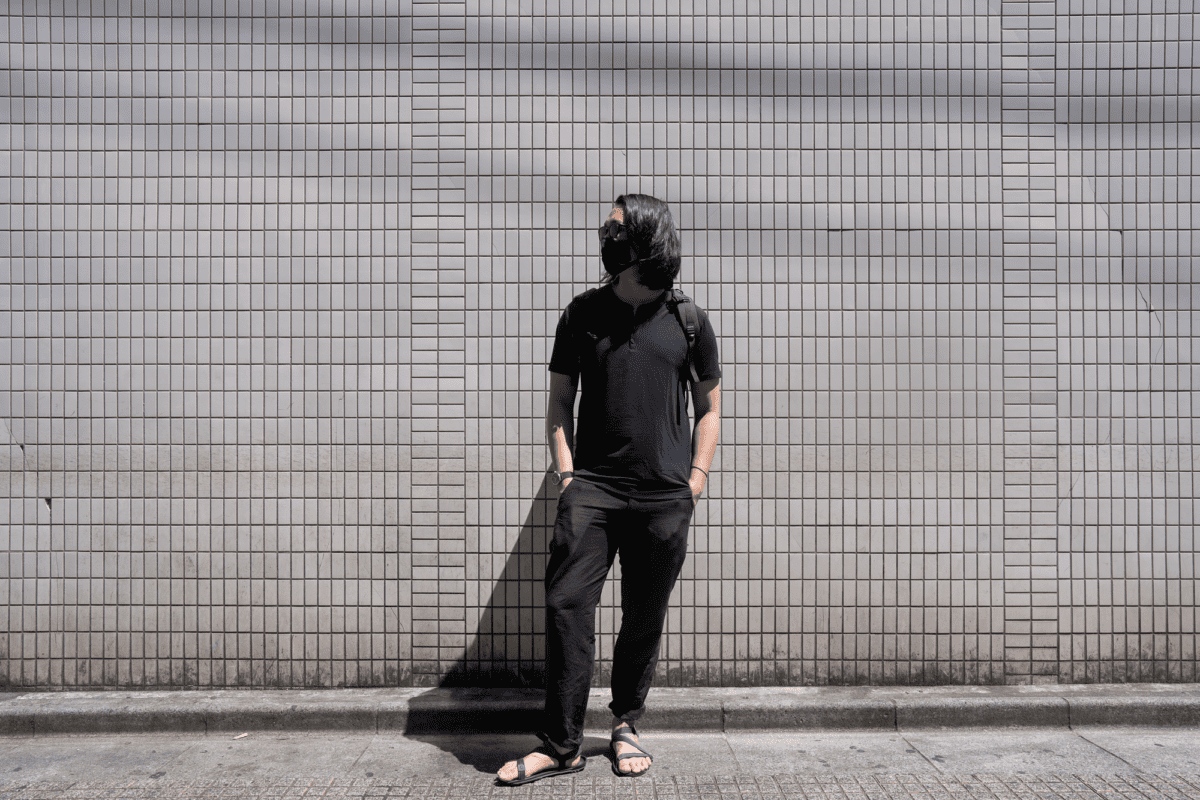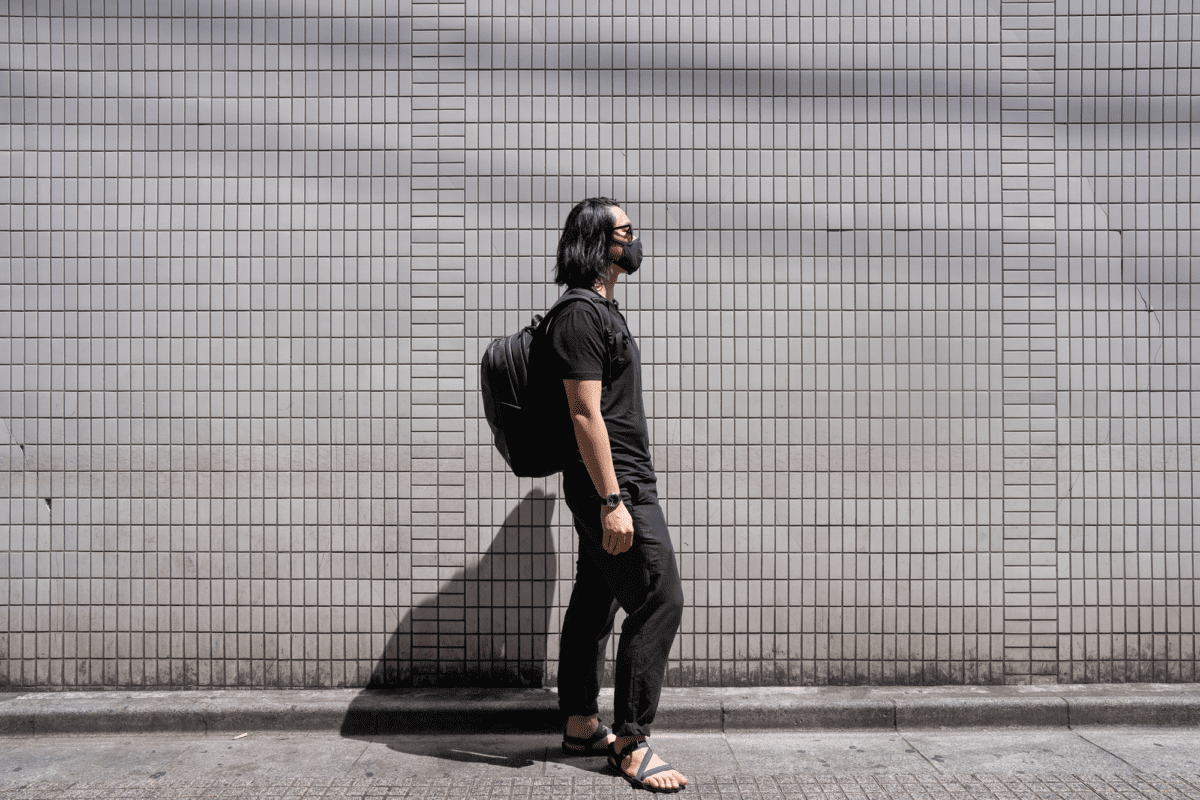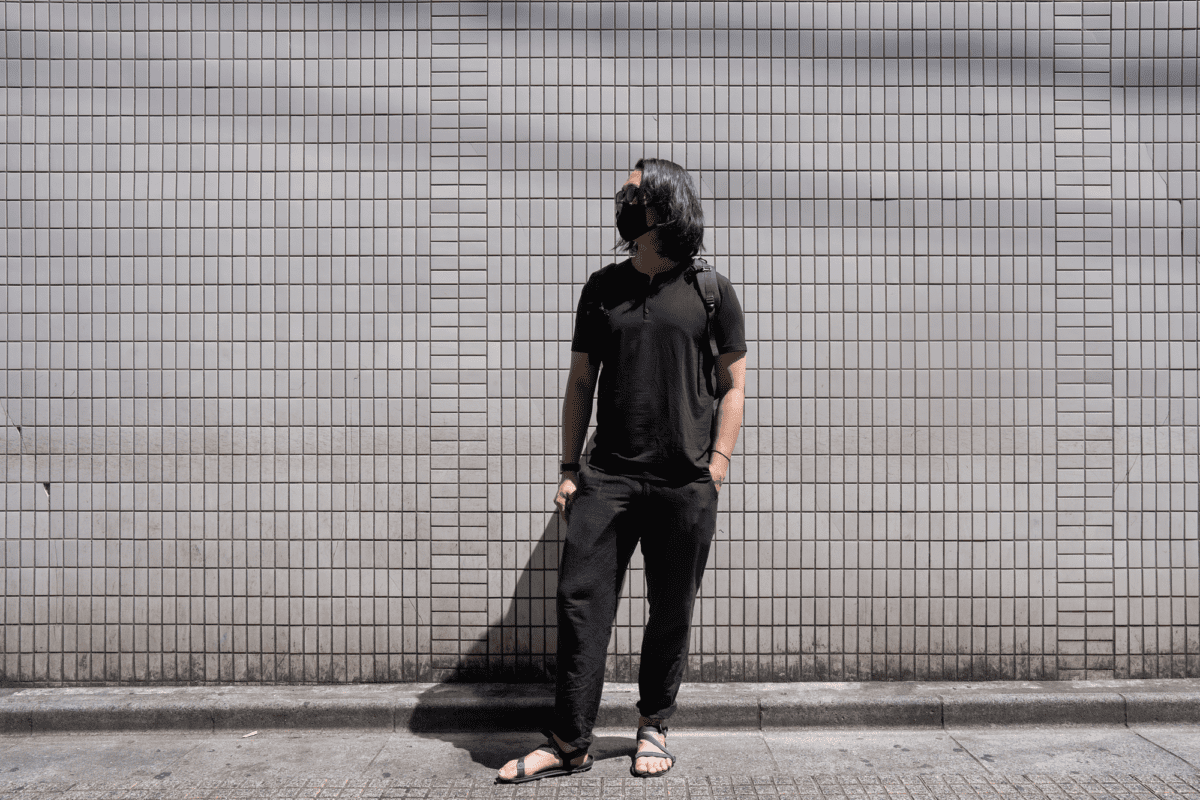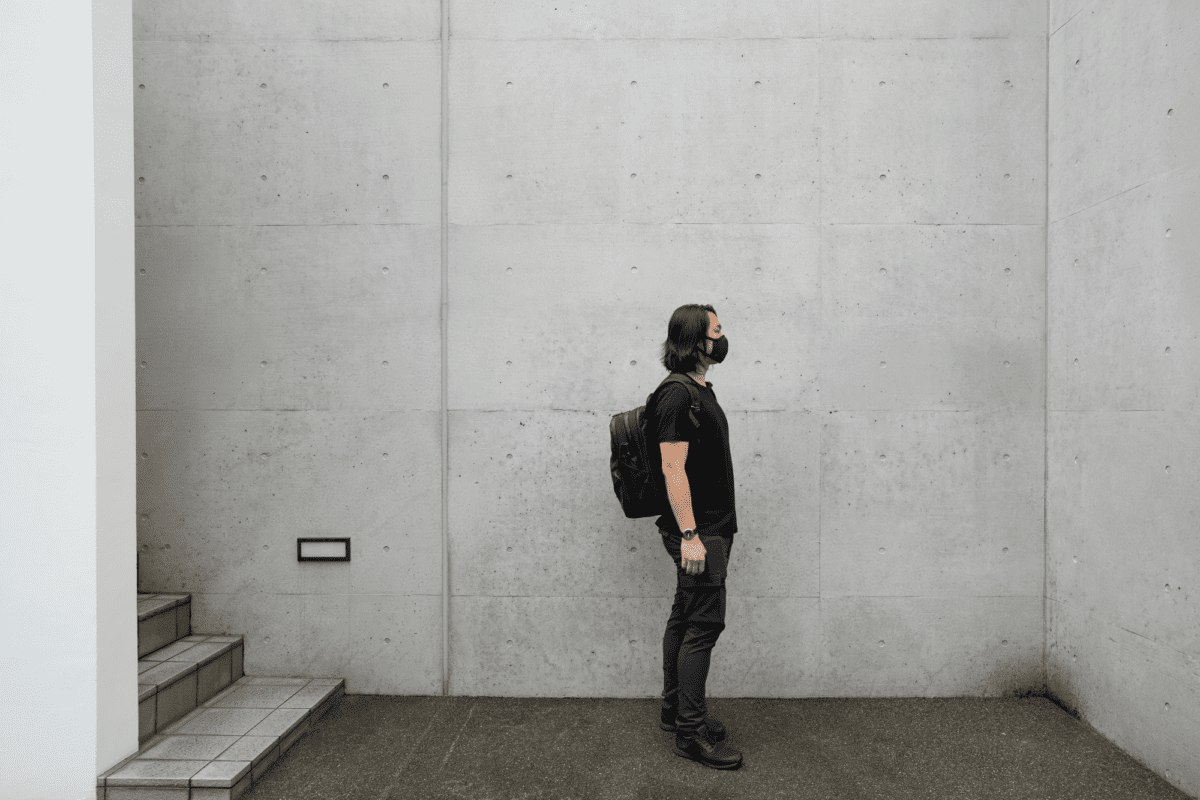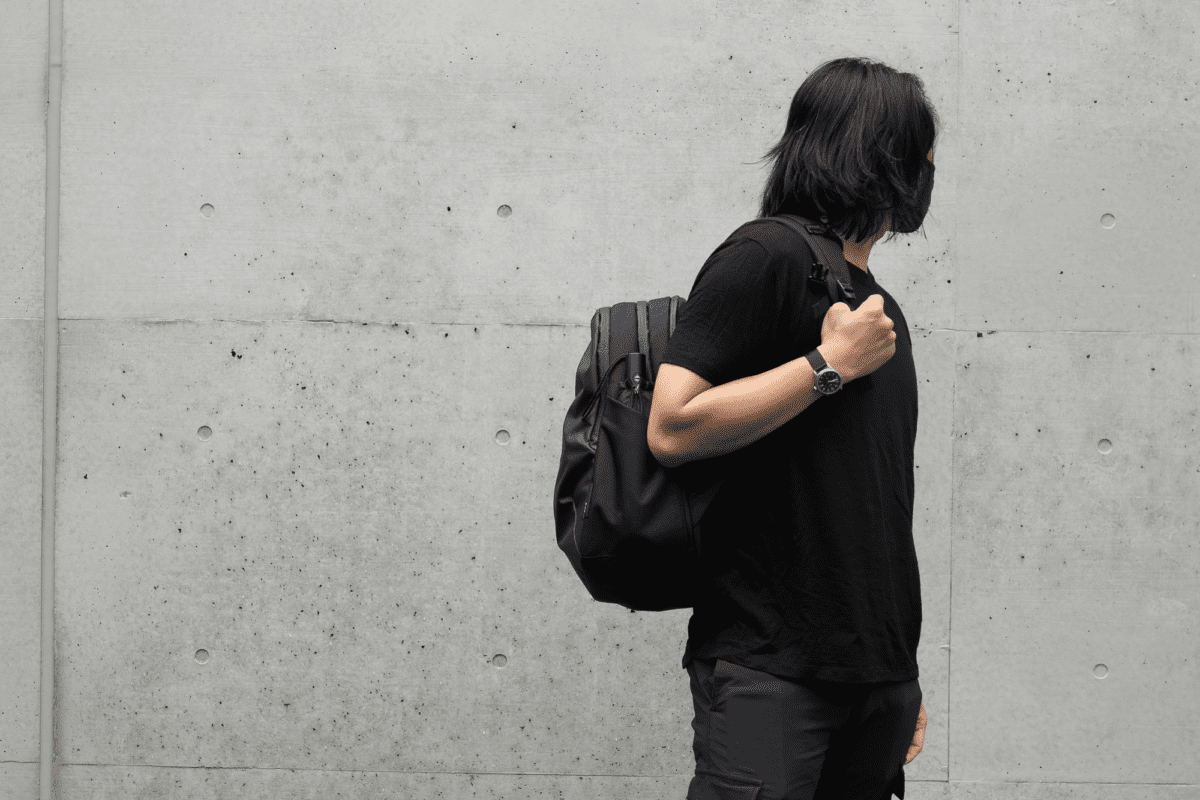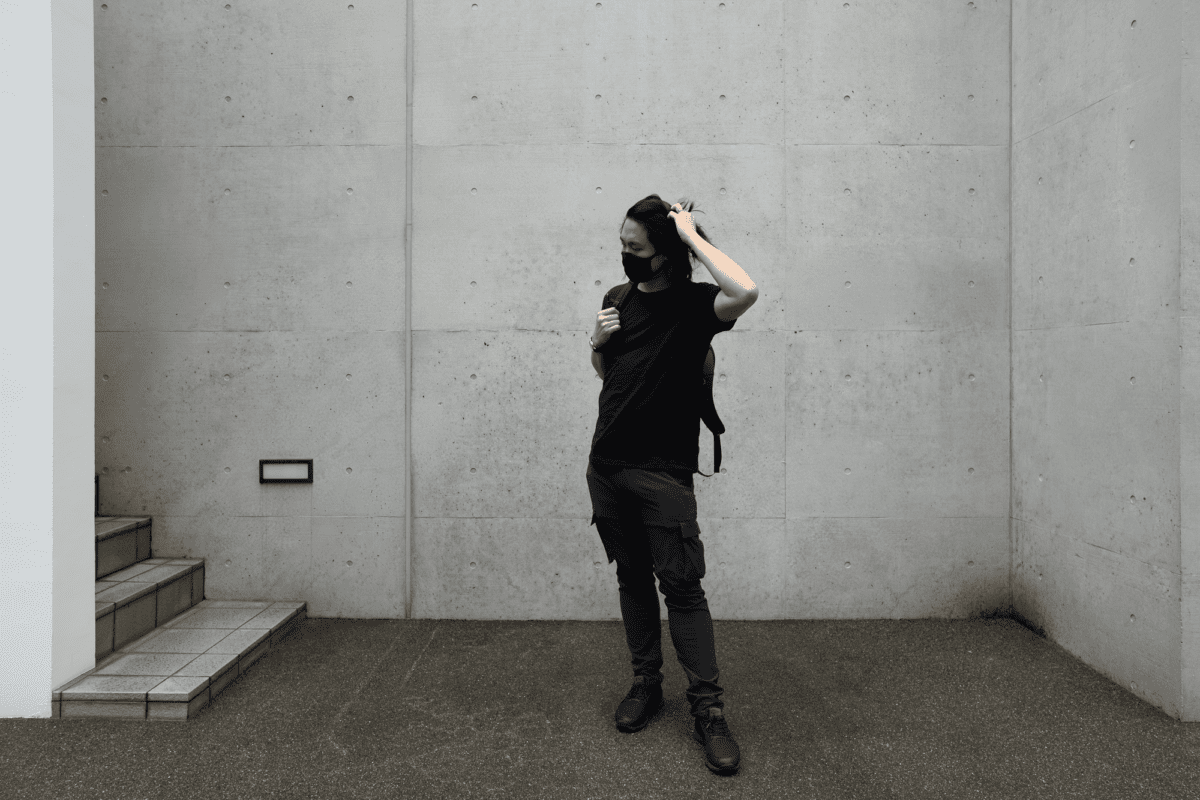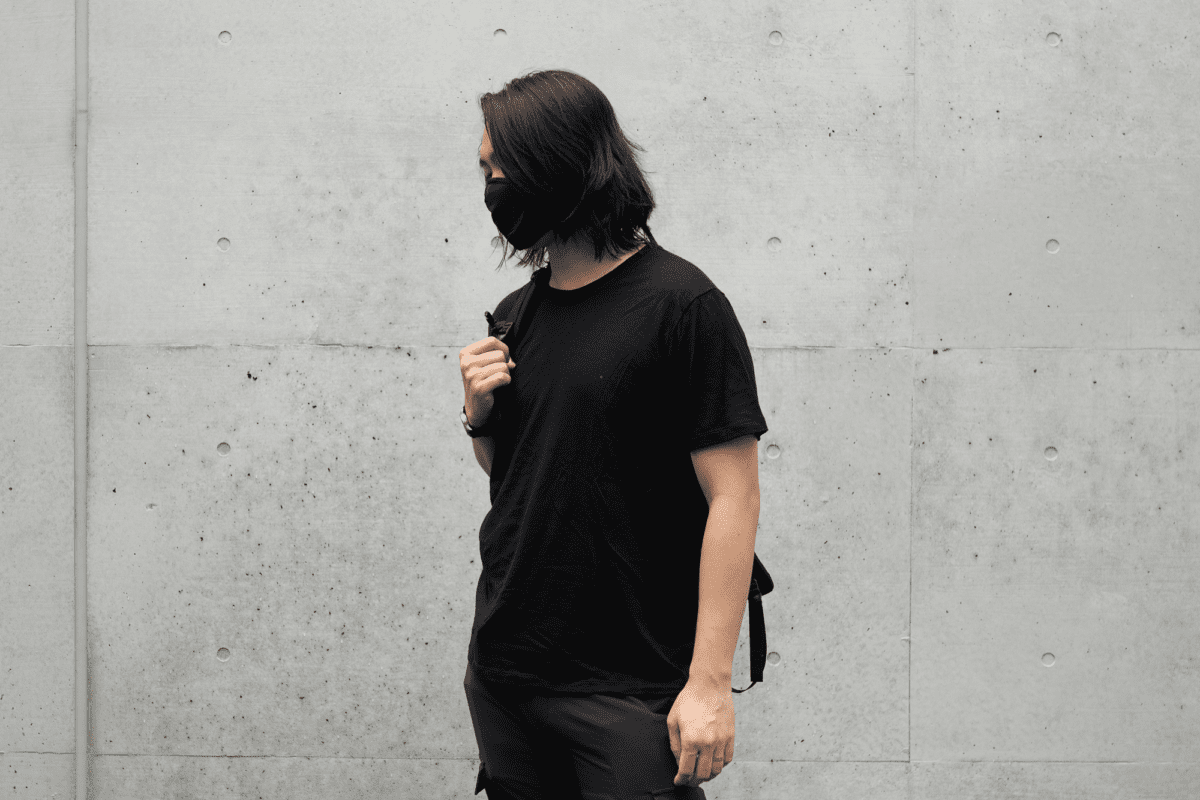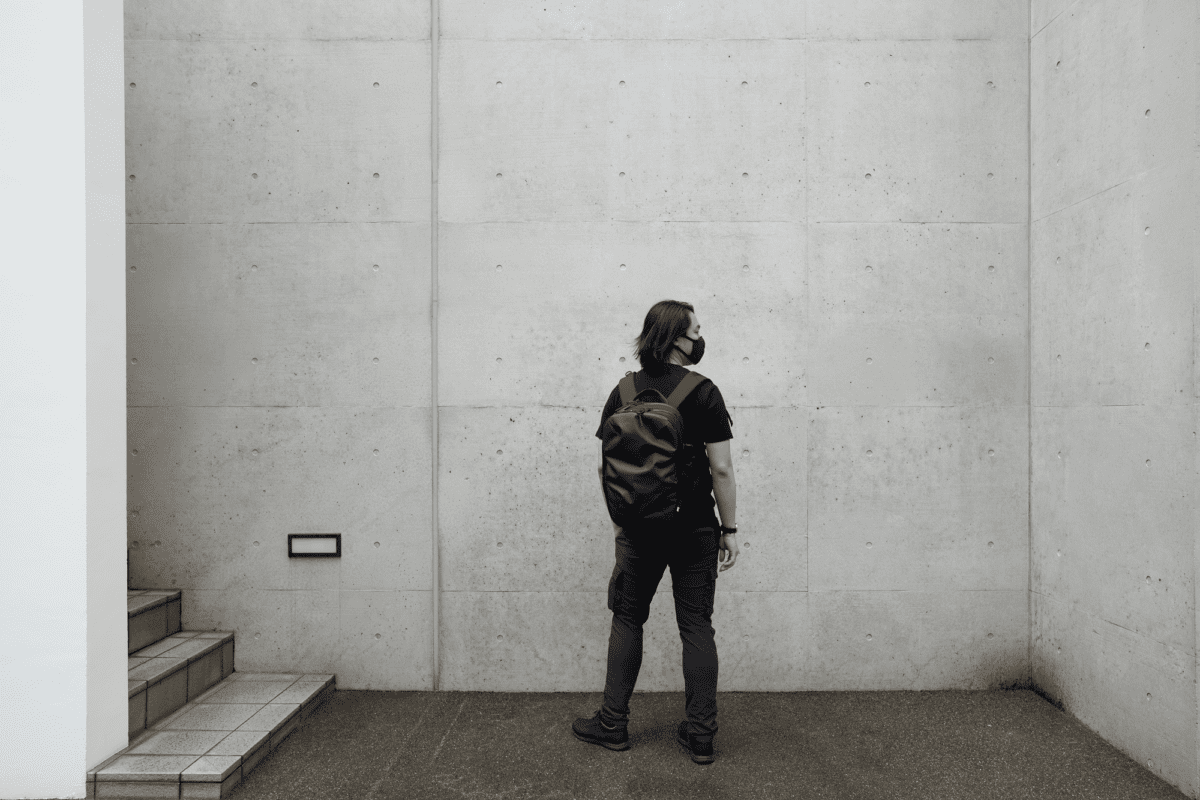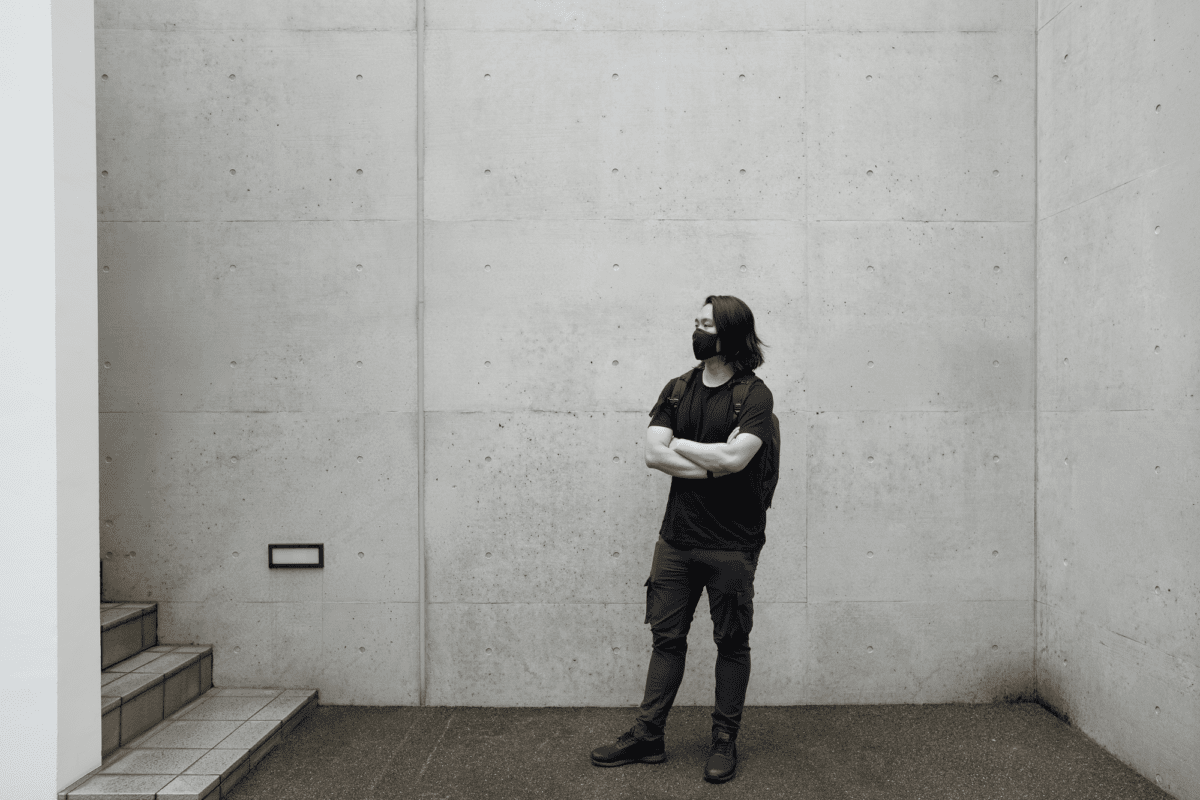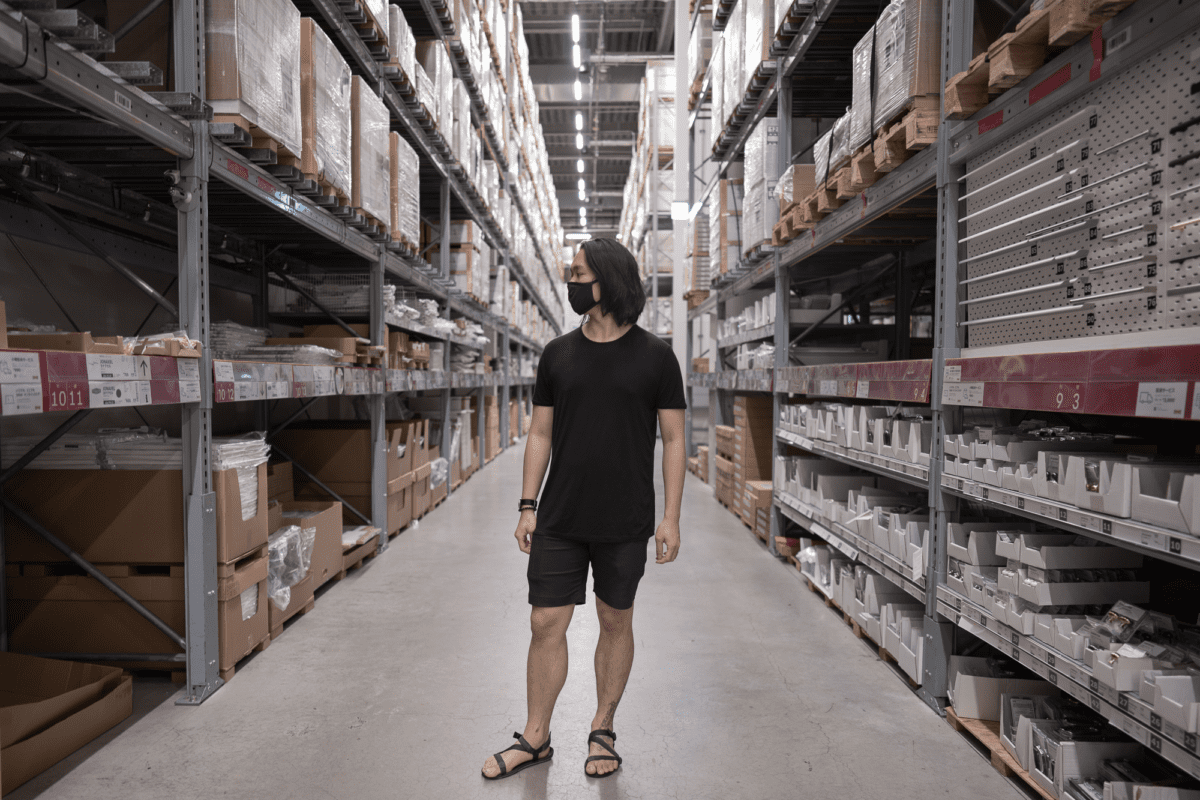 Like this review? See all of my in-depth reviews.
Also, consider supporting me by being a Patreon. Every cent given will go back into improving the content of this website.