This website is made possible by readers. I may earn a small commission when you buy through the links in this article at no extra cost to you. Learn more.
This is a review of an upgrade of the previously-reviewed version one Western Rise Evolution Pants.
Details
Price $128 on westernrise.com
Use code ALEXKWA15 for 15% off your first order.
Material 90% nylon, 10% elastane
Fabric Weight 107 gsm
Overview
It's been more than two years since I first reviewed the Western Rise Evolution Pants. I have since gotten a little bigger (I blame spending too much time at home and being unable to resist Japanese snacks). I am no longer able to fit into my size 32 Evolution Pants despite the generous stretch.
Thankfully, Western Rise came up with a new version that I could test with a bigger size.
The Evolution Pants were one of my favorite summer pants, given the lightweight fabric and breathability. Will version 2 live up to or surpass its predecessor? I'll find out.
Style
While my preference has recently shifted to wider bottoms, like the Outlier Bombworks, slimmer pants like those from Western Rise look much more appropriate for the office.
Even as a fully-remote worker, I sometimes head into the office or a WeWork and I try my best to not look like a homeless person.
The Evolution Pants definitely help. It is designed to be an "office to travel pants". It definitely looks smart enough to me for the office but not too stiff for travel.
I noted some subtle updates from version one as well. The rivets on the front and back pocket are now gone for a cleaner look.
The threading on the coin pocket within the right pocket is gone for a seamless look. The coin pocket takes up the full width of the pocket for a much cleaner look.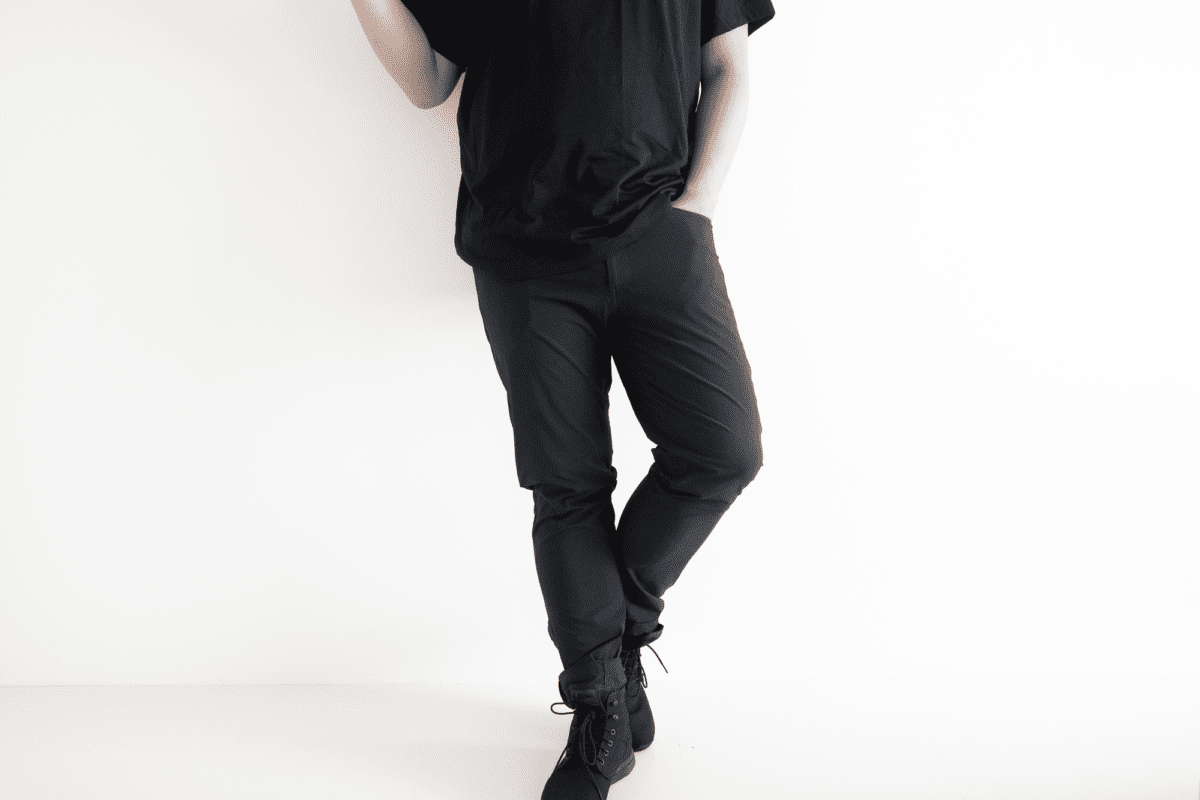 Technical fabric can be notoriously hard to dye. Version 1.0 had a charcoal colorway which got "upgraded" to a deep and satisfying black for version 2.0. Blue grey, navy, and an off-white "dune" colorway are also available.
But no one likes ads, so I got rid of them. If my articles helped you, I ask for your support so I can continue to provide unbiased reviews and recommendations. Every cent donated through Patreon will go into improving the quality of this site.
These days I go for size 34 or 35 pants size. Since there is four-way stretch with the Evolution Pants, I went for a size 34.
I could feel the stretch around the waist but not to the extent that it is tight. The pants would sometime slide down my hips. Factoring all that in, I would say go true to size.
The amazing stretch is a double edge sword. It makes the Evolution Pants look and feel like a pair of skinny pants as it hugs your legs. I have bigger calves than most, and the pants certainly don't let me hide them.
Even though the waist was perfect, even sliding down my hips at times, the fabric hug my hips and causes the zippers to flare outwards. I always have my t-shirt tucked out, but for the tuckers out there, you might be bothered by it.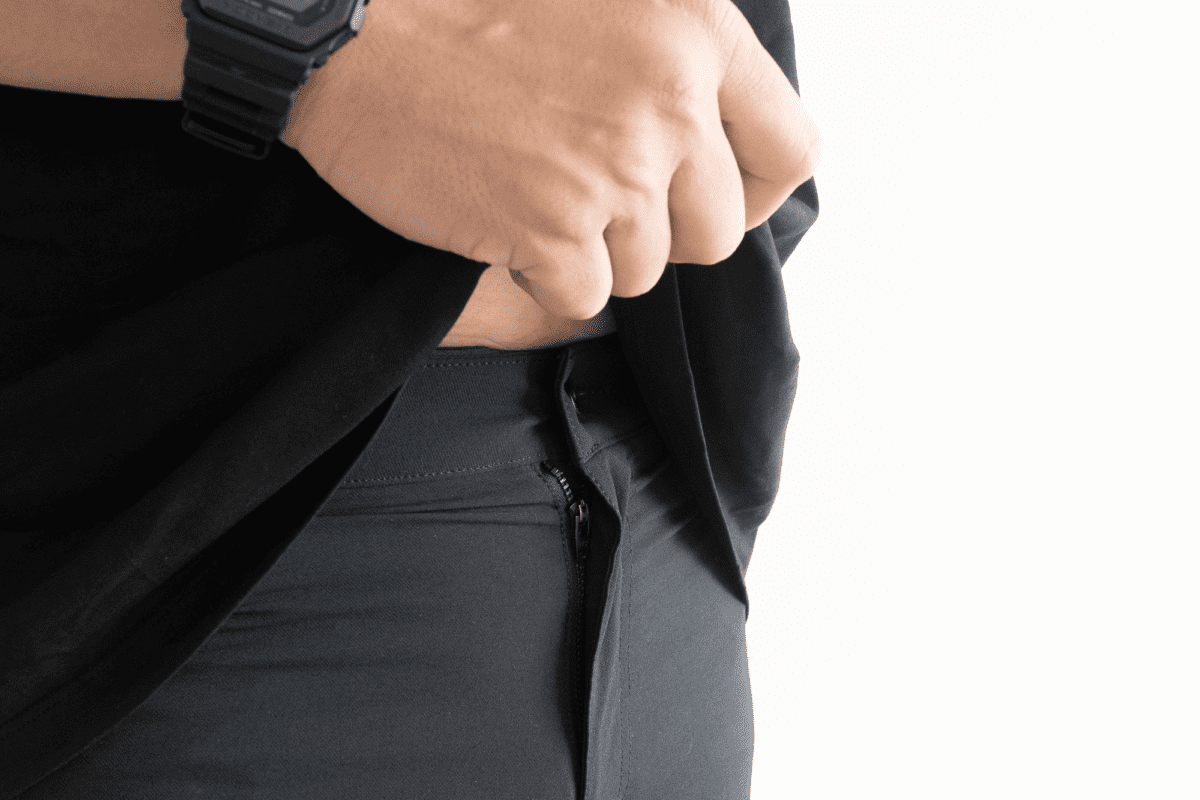 Material
While the style of the pants is pretty standard, what piqued my interest was the fabric. At 107 gsm, these are 66 gsm lighter than the already-lightweight version one.
Another key material change is the percentage of elastane. This percentage of elastane determines how stretchy a pair of pants is.
For reference, most two-way stretch pants have between 2-4% of elastane, like the Outlier Slim Dungarees (2%) or Outlier Futureworks (3%), or the Western Rise AT Pants (3%). Four-way stretch pants are usually 6% (like Western Rise Diversion Pants) and above.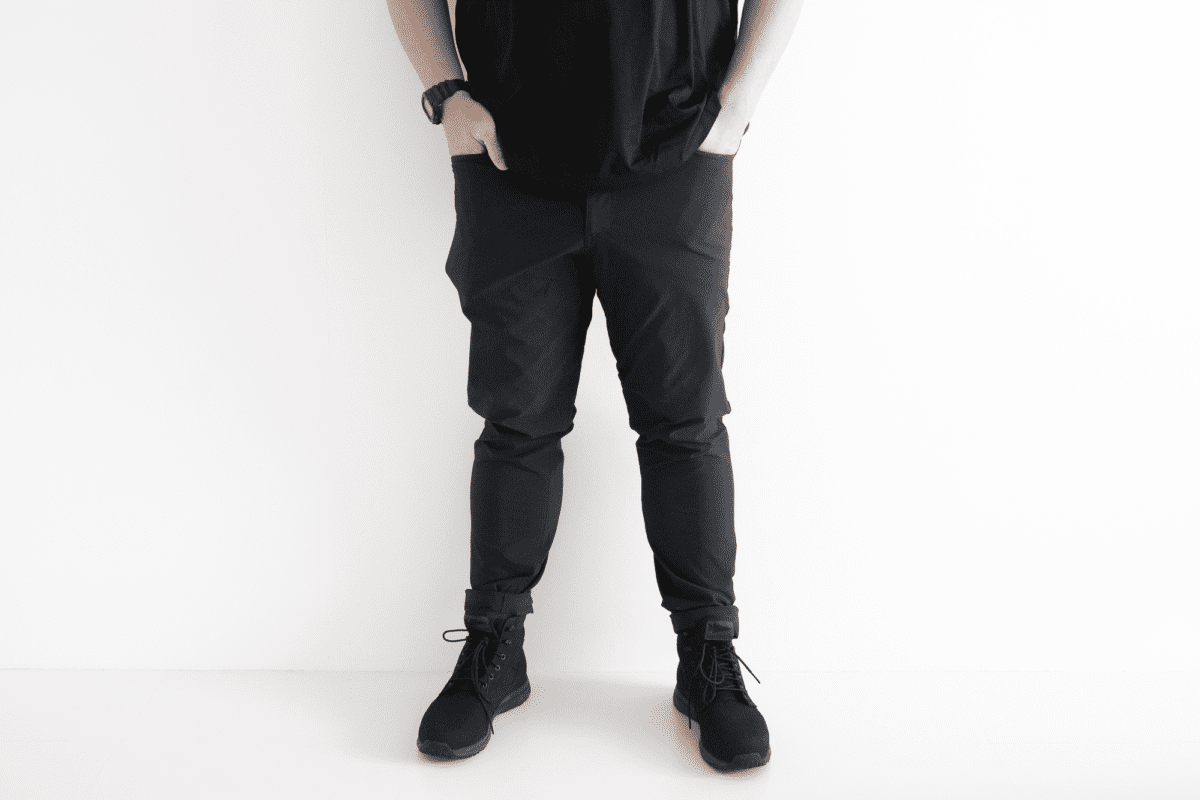 The 10% elastane on the 2.0 puts it in the yoga-pants stretch territory, providing the same amount of stretch as the deadstock Outlier OG Climber.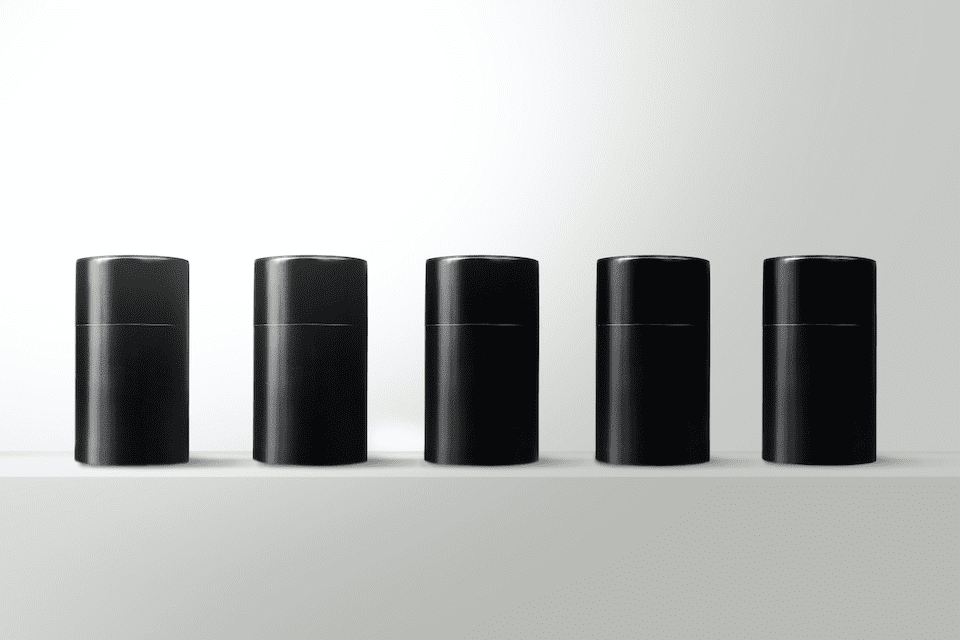 I found a 100 year old company that would create these heirloom quality canisters for me. They are handmade and will keep your tea leaves, coffee beans or anything that you need dry for years to come.
or read review
This is on the extreme end of stretchy pants that are not activewear and impressive that they managed to make it look this great.
Like most technical pants, there looks to be a DWR treatment on them. This means water will bead off, but will likely seep through if you leave water on it.
Water-resistant treatment like this wears off over time, but you can renew it with a product like Nikwax Waterproofing.
Usage
If you are here to look for assurance to pull the trigger, this is it.
The Evolution Pants are ultra comfortable thanks to their light fabric weight and breathability. While the Outlier OG Free Ways is all I am wearing this summer, if there is a need to cover my calves, the Evolution Pants are what I go for.
The enhanced four-way stretch gives you an unbound range of movement. I won't think twice to bend over since ripping crotches are no longer a fear. However, you will often feel the tension of the fabric stretching, especially around your knees.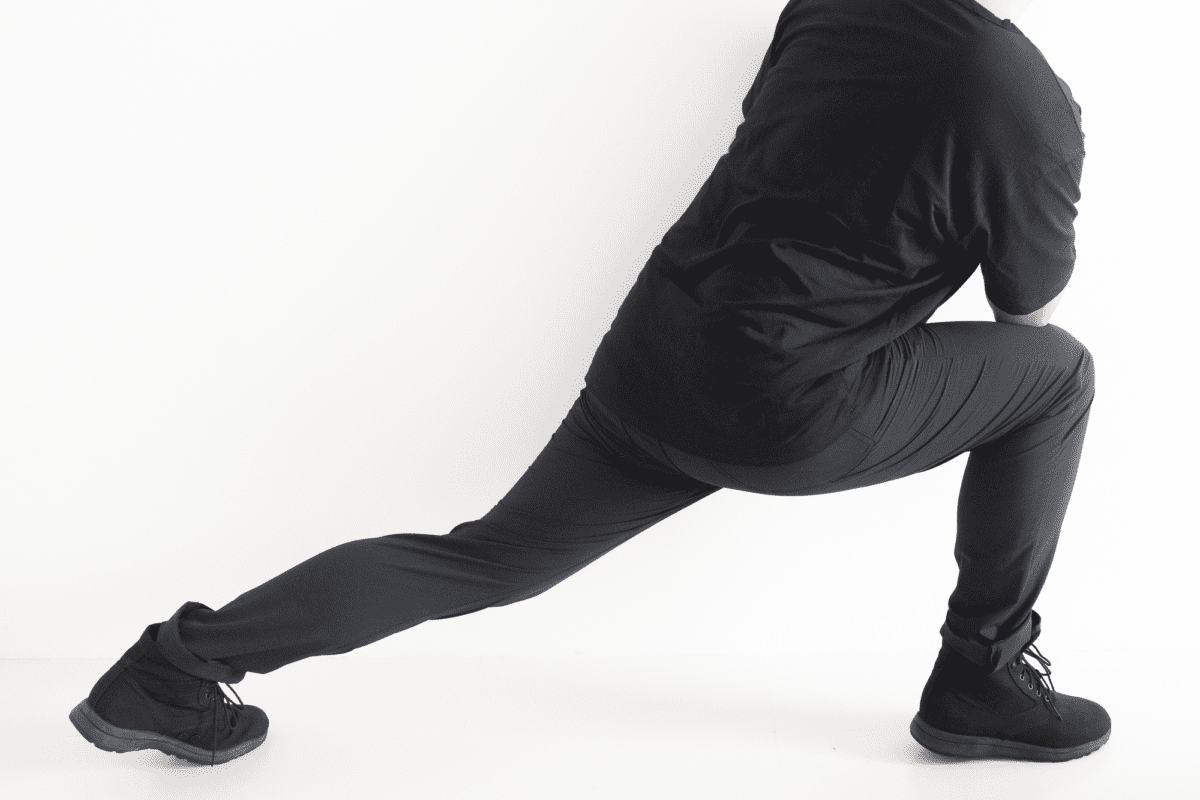 The fabric feels a little weird. It feels like a thicker pair of yoga pants, but at times, can feel papery to the touch.
This is due to the stretch, which is a double-edged sword.
While all details point to great summer pants, its Achilles heel is how fabric wraps around your leg, which can feel horrible for sweaty guys like me.
The stretch also accentuates your man parts. I might as well be dropping an XL condom in front of a cute girl.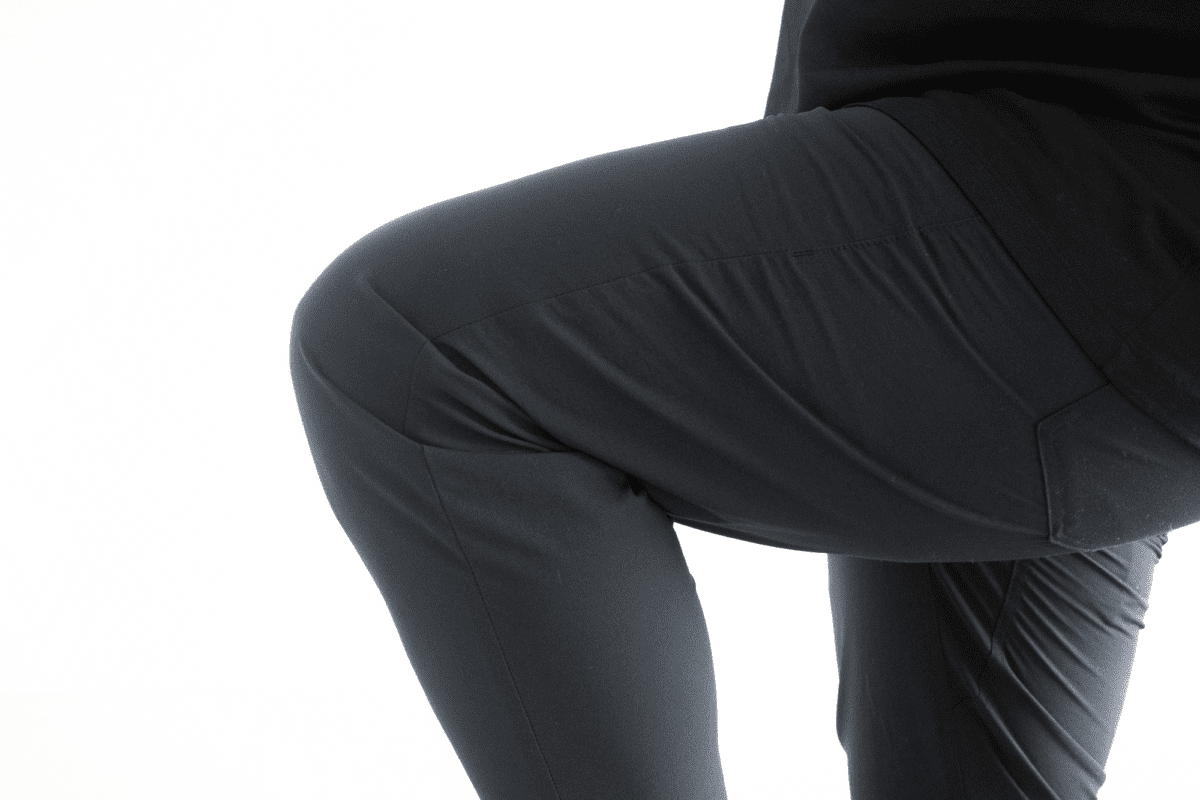 The pockets are pretty standard; not too deep, not too shallow either. It covers my entire hand, but just short of reaching the wrist.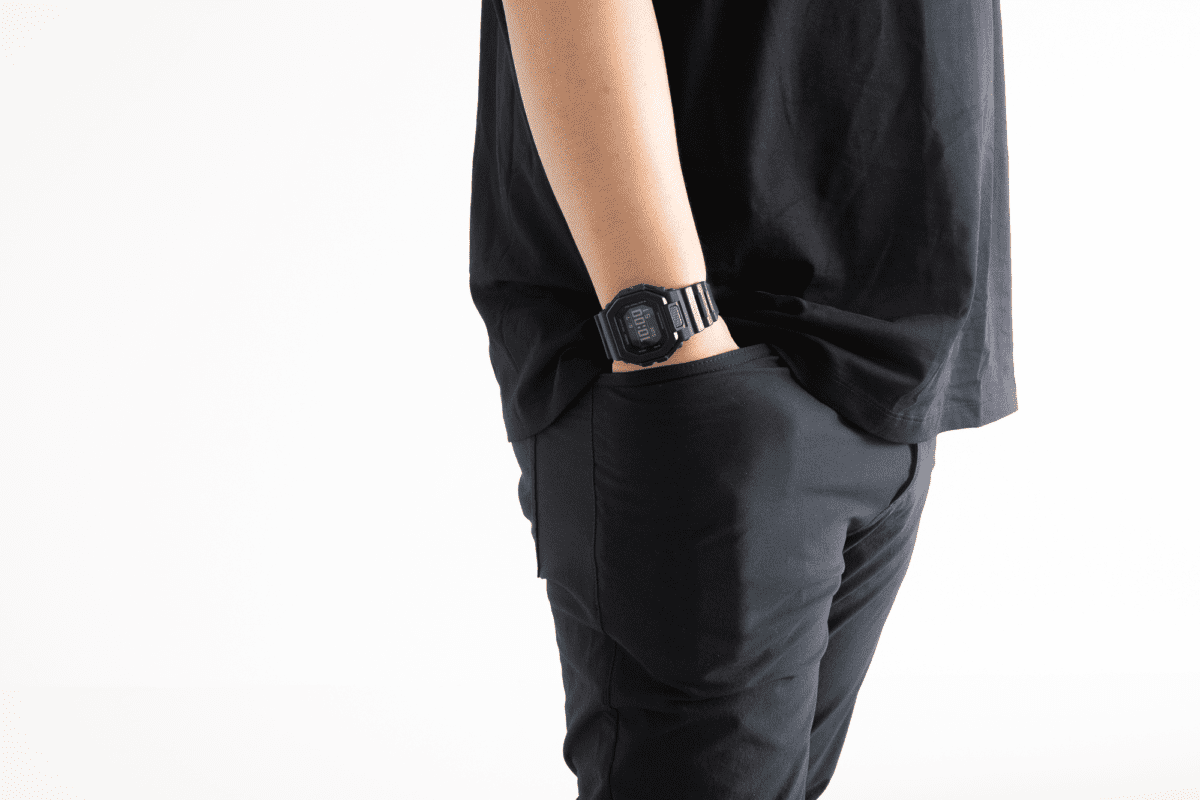 Conclusion
With the increased stretch, the Evolution Pants is certainly an upgrade from version one. While the stretch is a net plus, it introduces some factors that affect the form. If you are fine with those details, the comfort, price point, and style are hard to beat.
Additional Images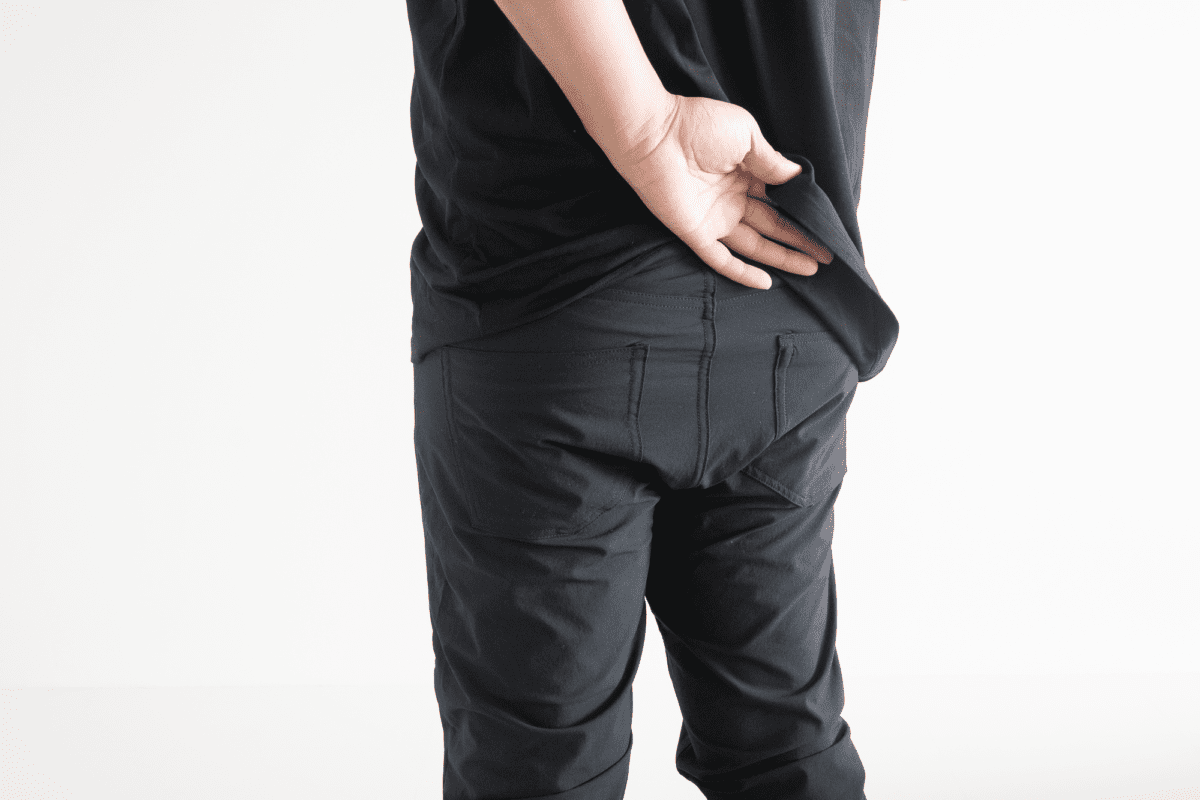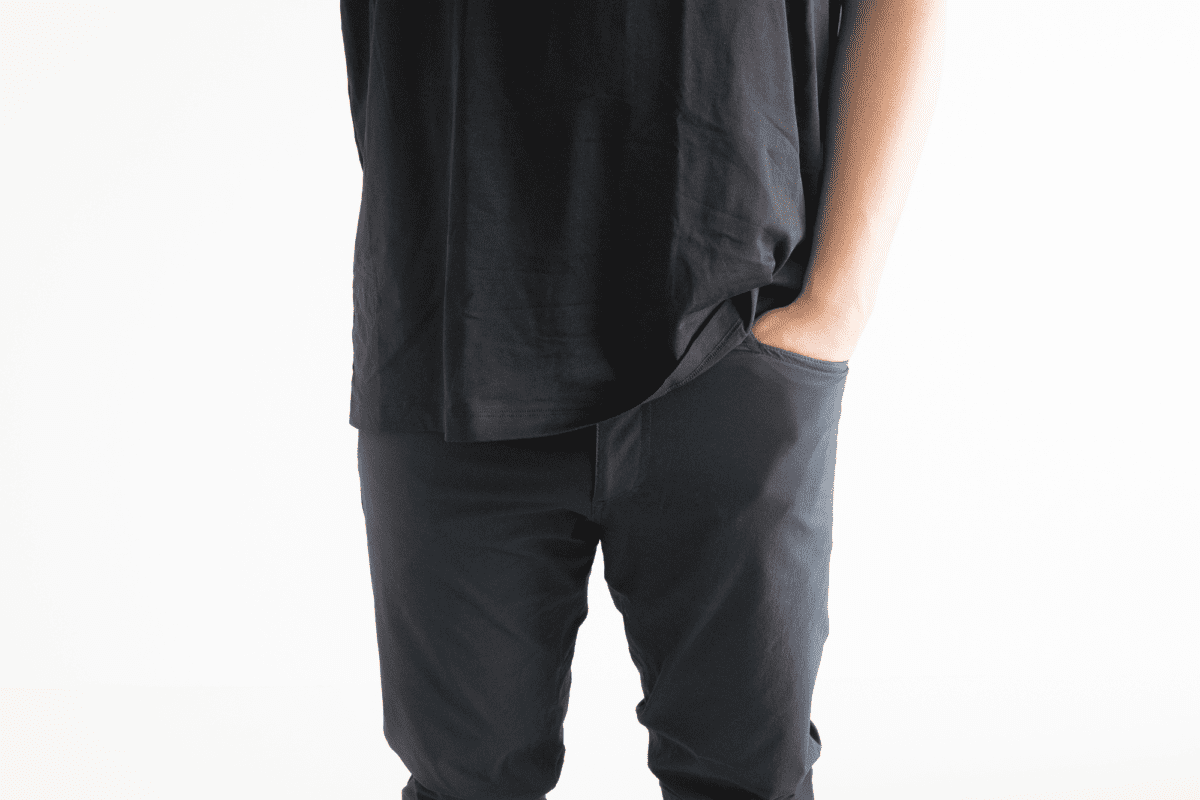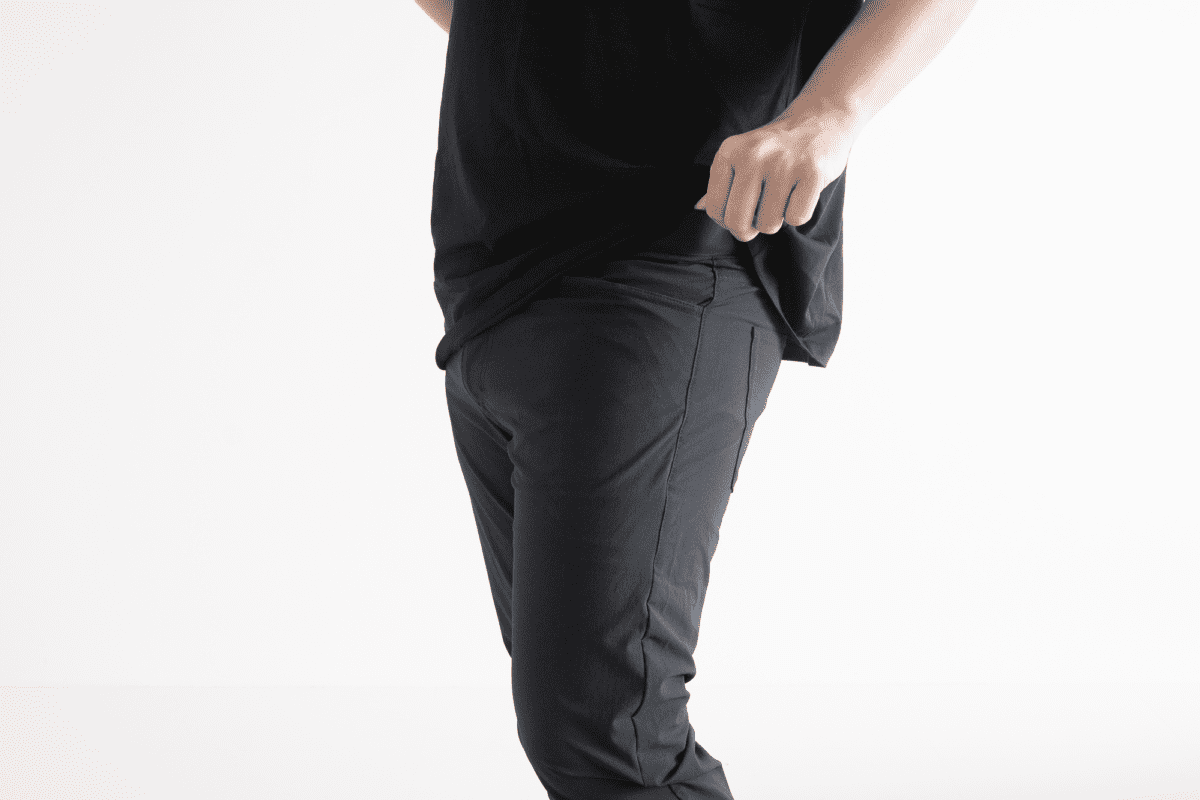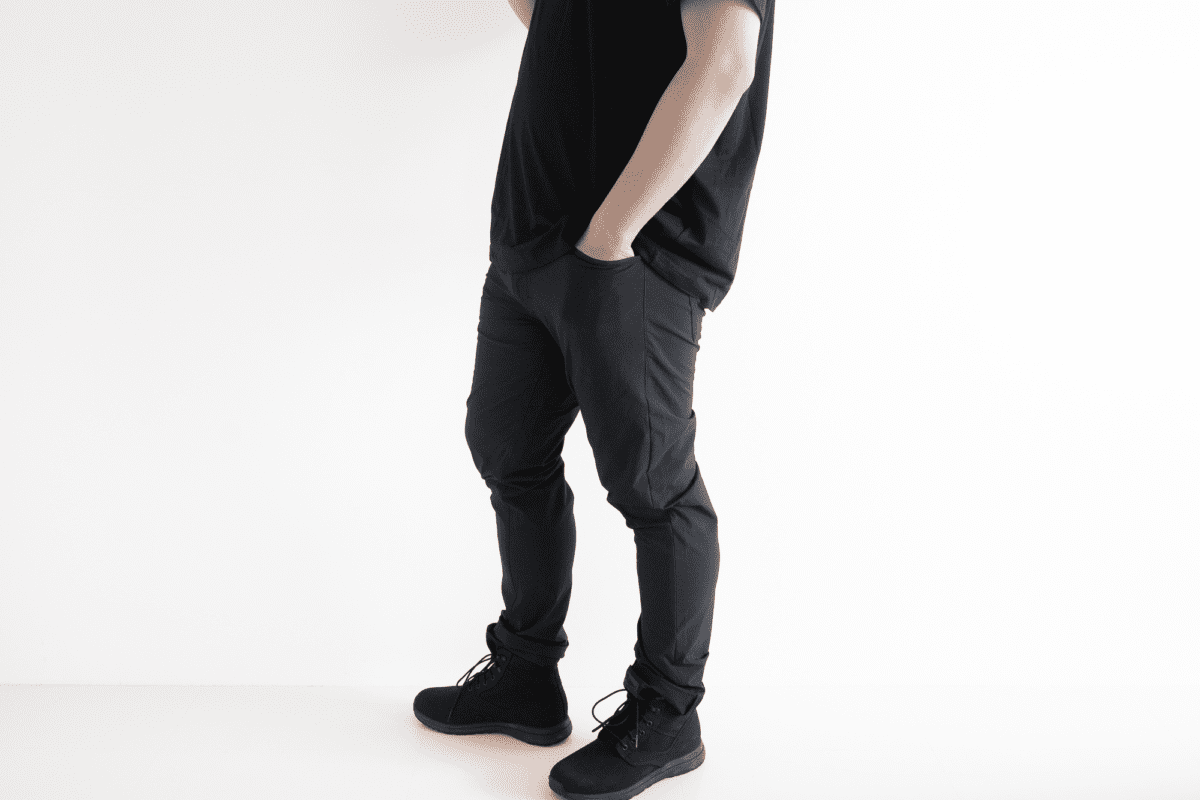 Like this review? See all of my in-depth reviews.
Also, consider supporting me by being a Patreon. Every cent given will go back into improving the content of this website.
Tagged four-way stretch pant review western rise